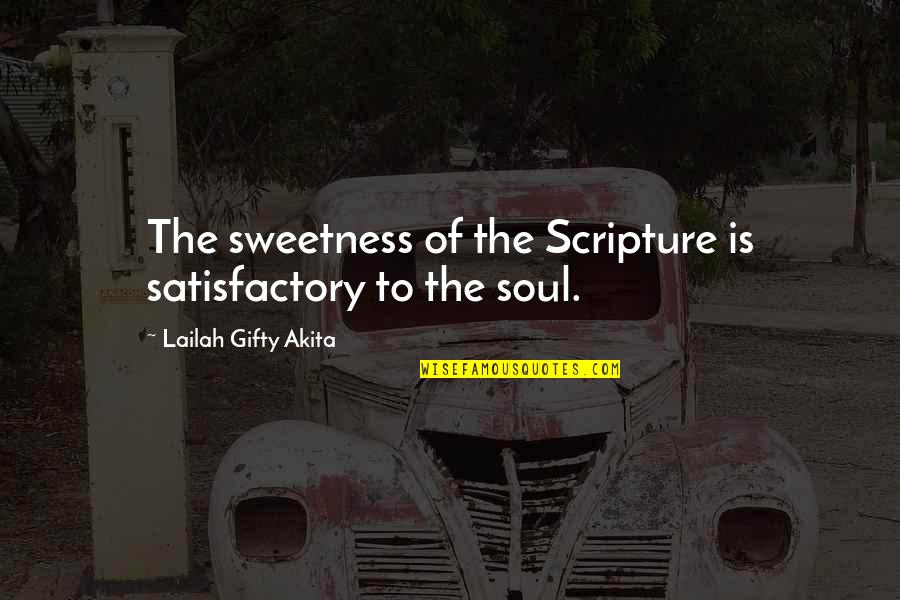 The sweetness of the Scripture is satisfactory to the soul.
—
Lailah Gifty Akita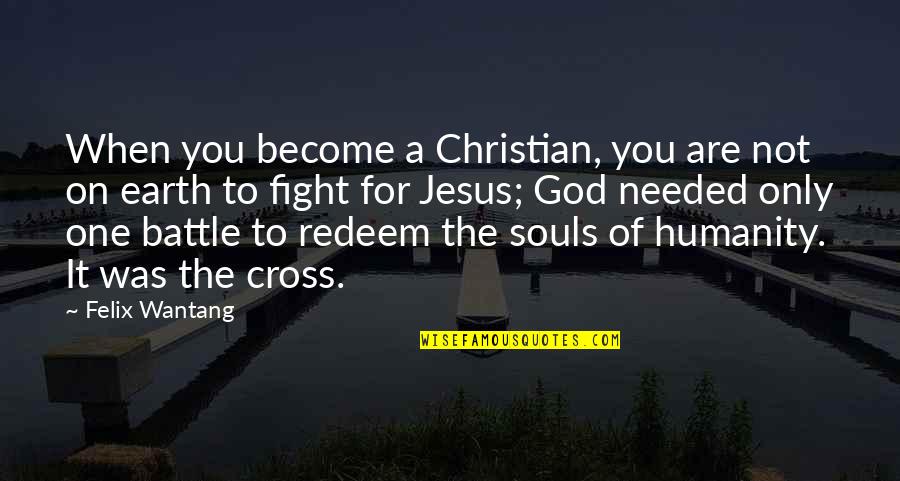 When you become a Christian, you are not on earth to fight for Jesus; God needed only one battle to redeem the souls of humanity. It was the cross.
—
Felix Wantang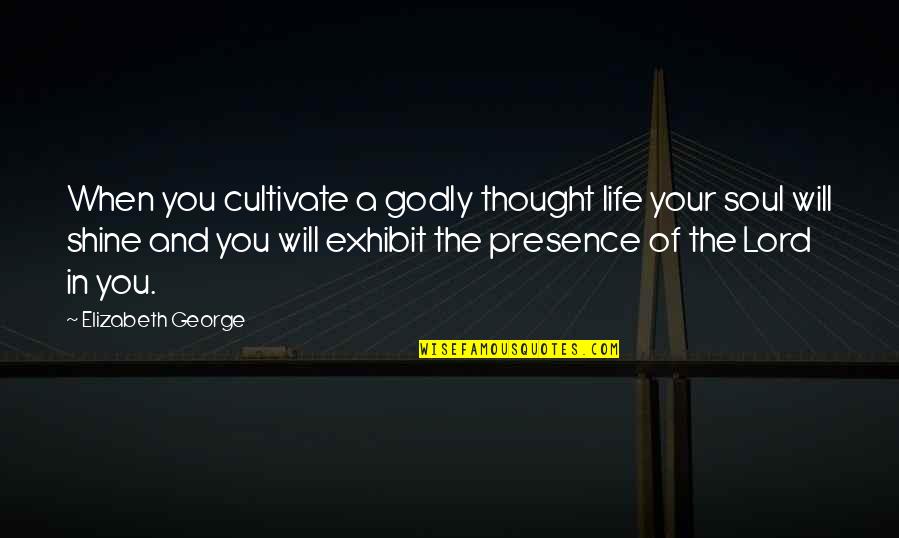 When you cultivate a godly thought life your soul will shine and you will exhibit the presence of the Lord in you.
—
Elizabeth George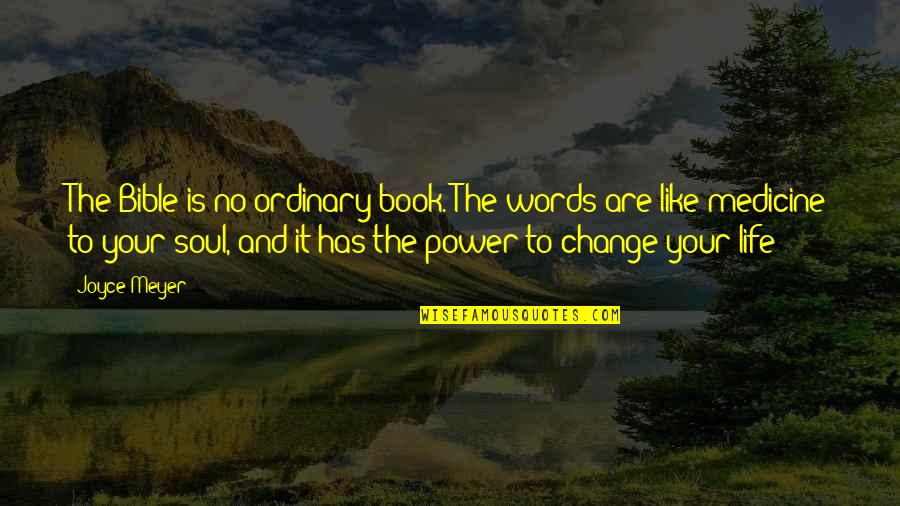 The Bible is no ordinary book. The words are like medicine to your soul, and it has the power to change your life!
—
Joyce Meyer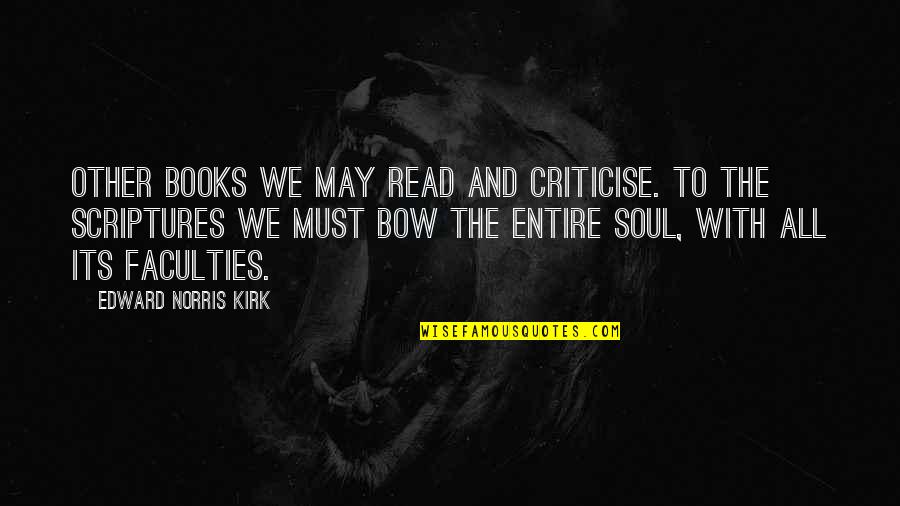 Other books we may read and criticise. To the Scriptures we must bow the entire soul, with all its faculties.
—
Edward Norris Kirk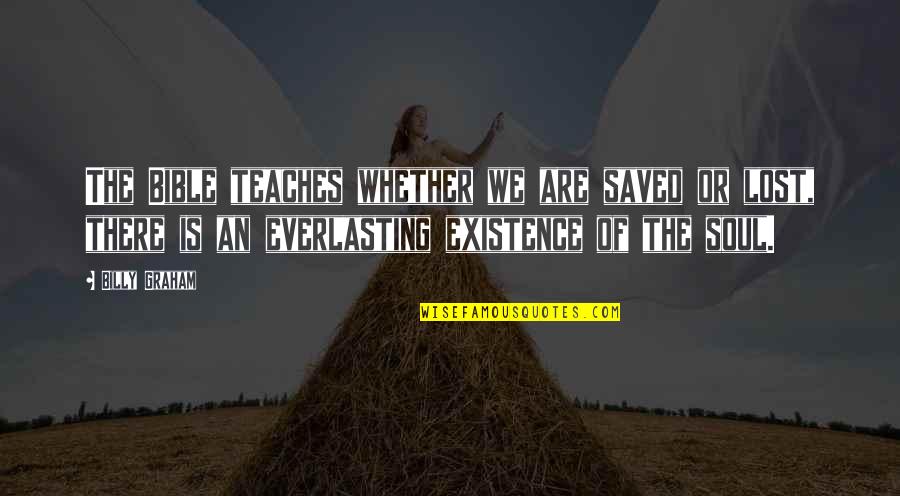 The Bible teaches whether we are saved or lost, there is an everlasting existence of the soul.
—
Billy Graham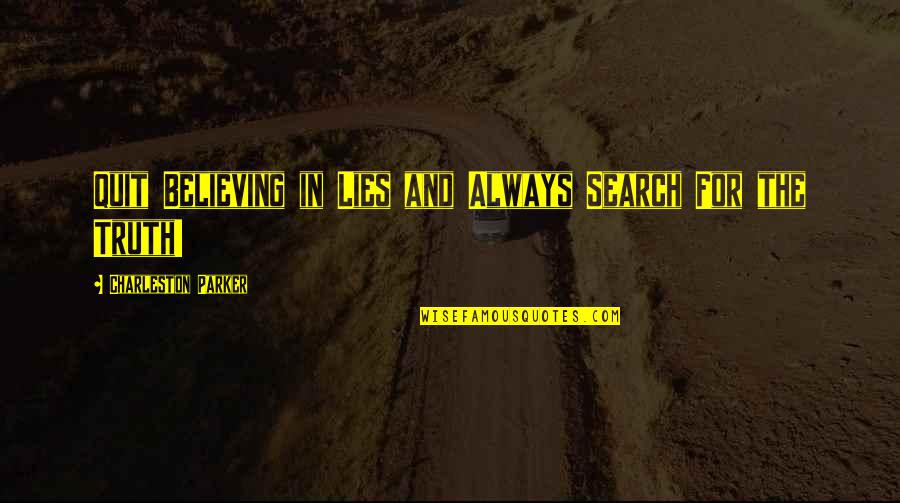 Quit Believing in Lies and Always Search For the Truth!
—
Charleston Parker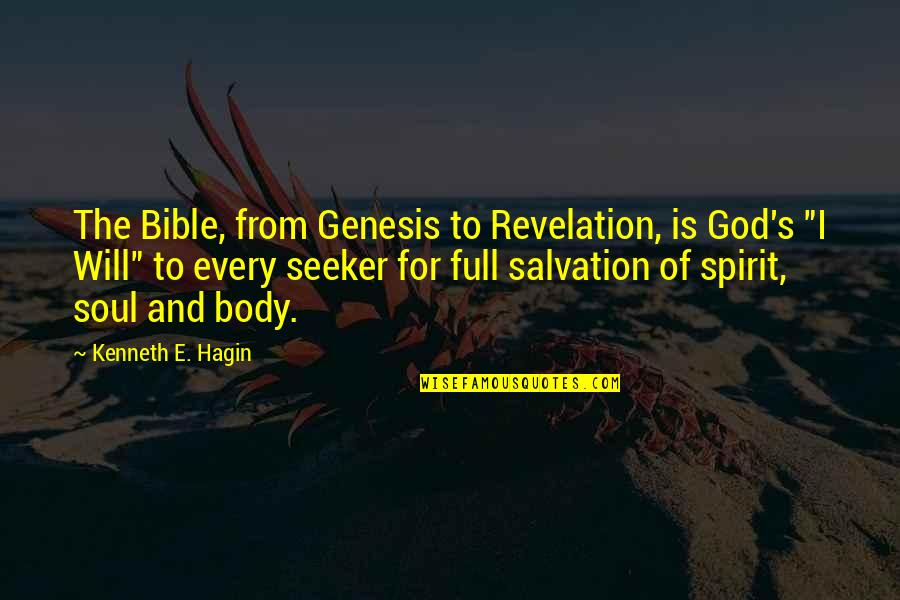 The Bible, from Genesis to Revelation, is God's "I Will" to every seeker for full salvation of spirit, soul and body. —
Kenneth E. Hagin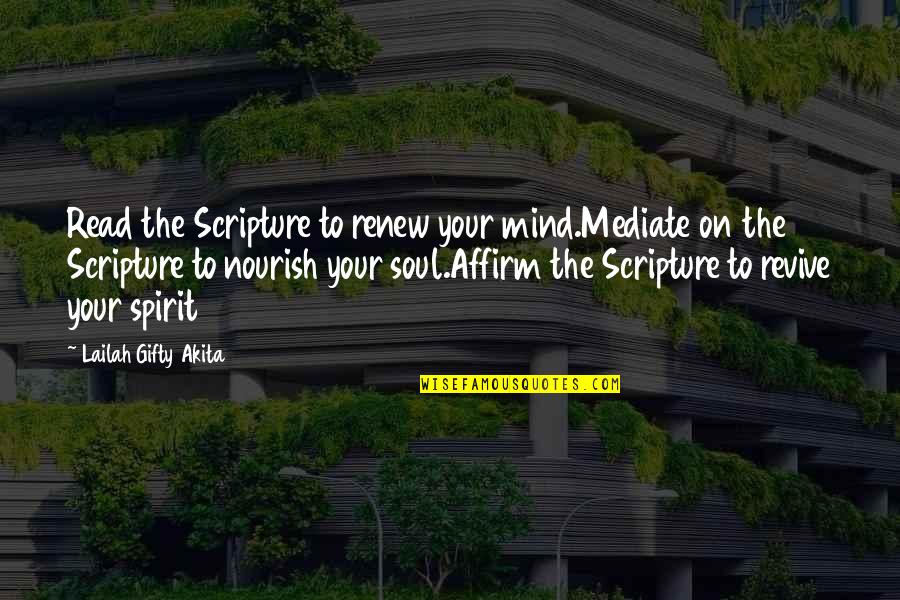 Read the Scripture to renew your mind.
Mediate on the Scripture to nourish your soul.
Affirm the Scripture to revive your spirit —
Lailah Gifty Akita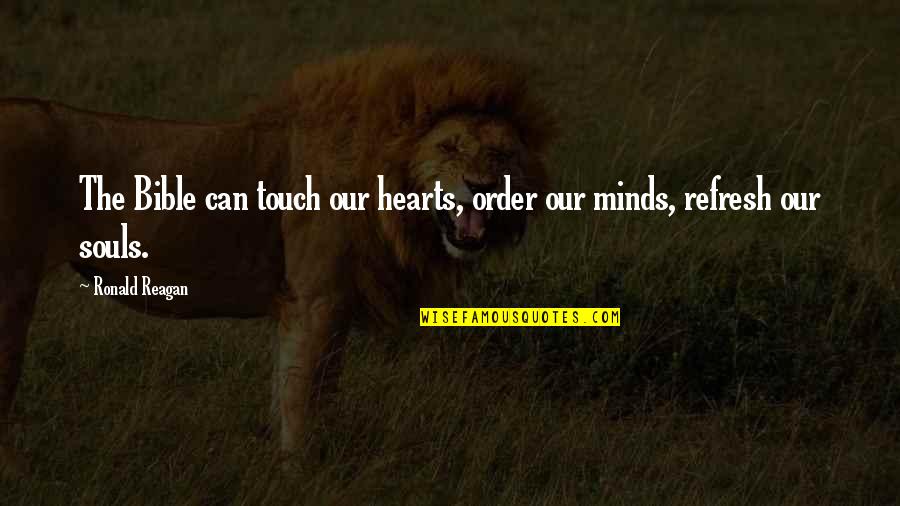 The Bible can touch our hearts, order our minds, refresh our souls. —
Ronald Reagan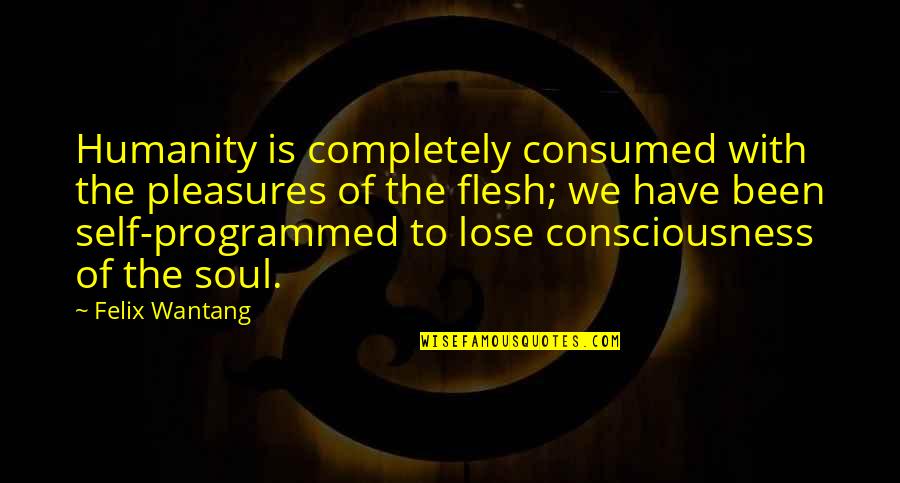 Humanity is completely consumed with the pleasures of the flesh; we have been self-programmed to lose consciousness of the soul. —
Felix Wantang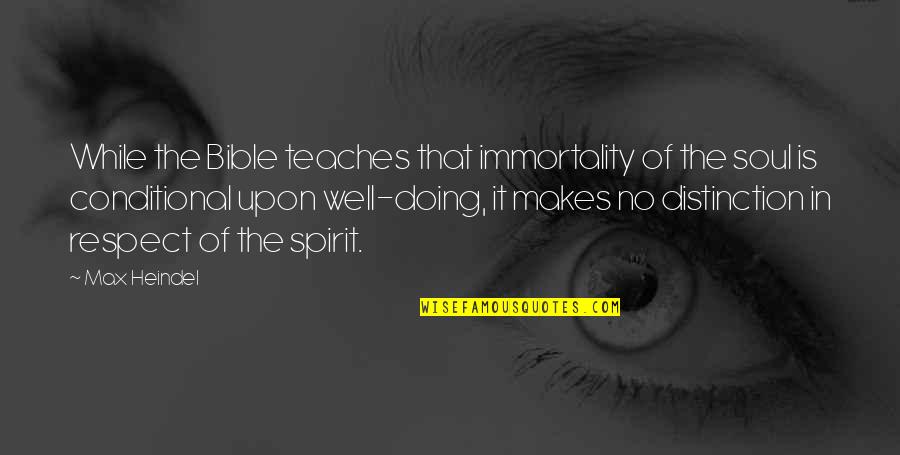 While the Bible teaches that immortality of the soul is conditional upon well-doing, it makes no distinction in respect of the spirit. —
Max Heindel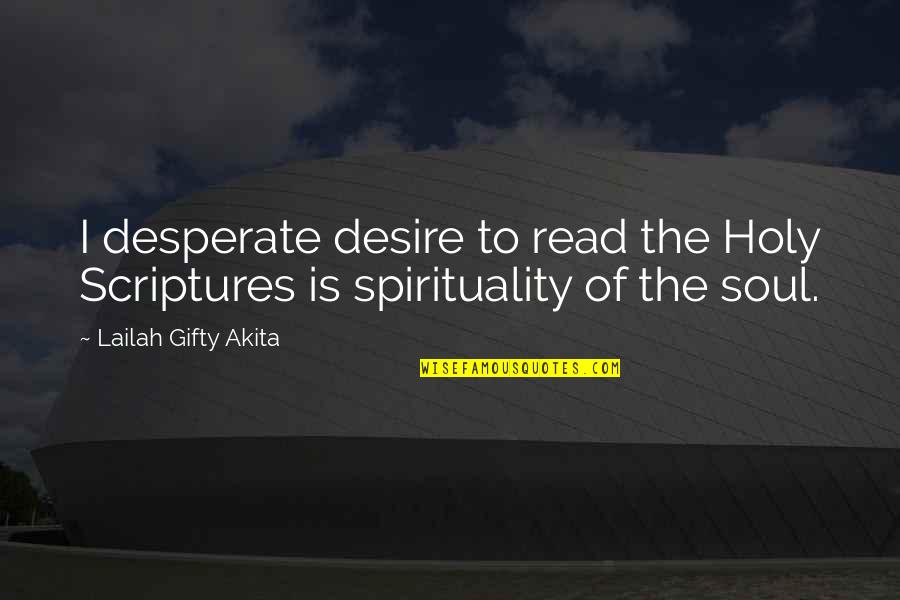 I desperate desire to read the Holy Scriptures is spirituality of the soul. —
Lailah Gifty Akita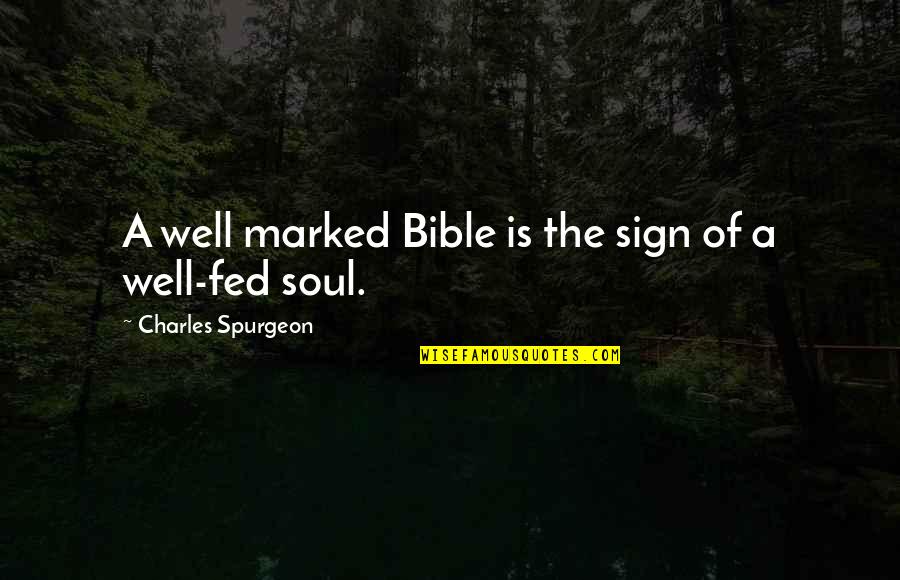 A well marked Bible is the sign of a well-fed soul. —
Charles Spurgeon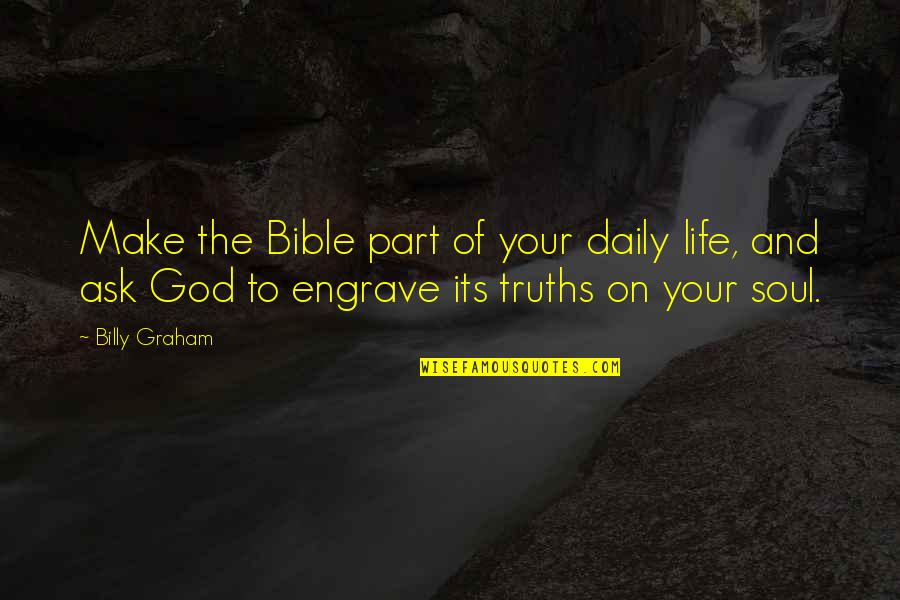 Make the Bible part of your daily life, and ask God to engrave its truths on your soul. —
Billy Graham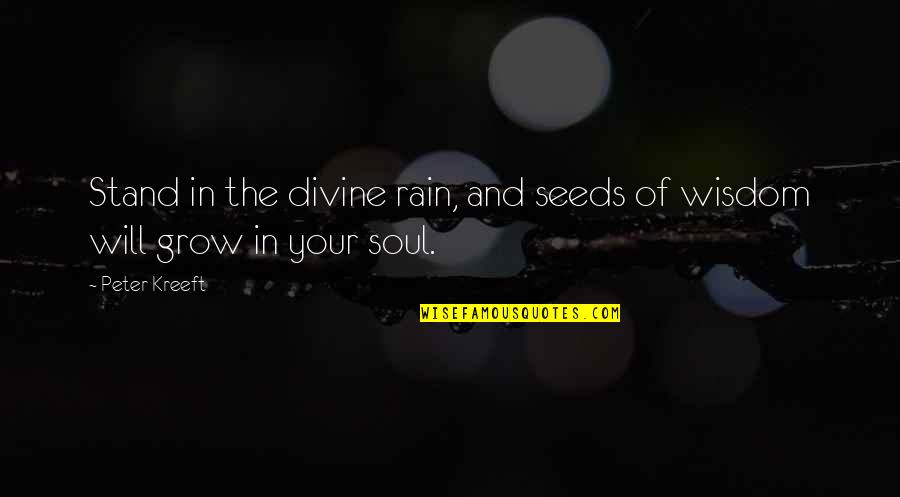 Stand in the divine rain, and seeds of wisdom will grow in your soul. —
Peter Kreeft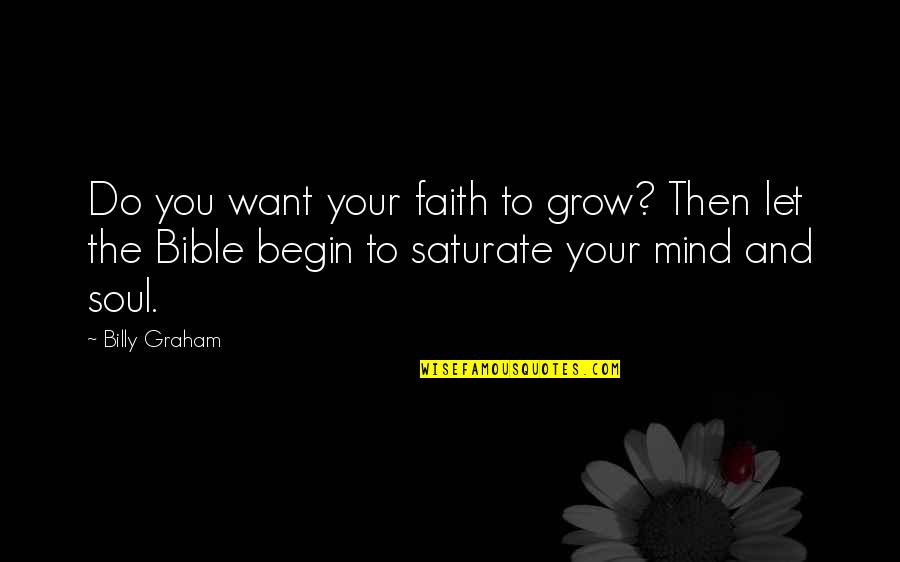 Do you want your faith to grow? Then let the Bible begin to saturate your mind and soul. —
Billy Graham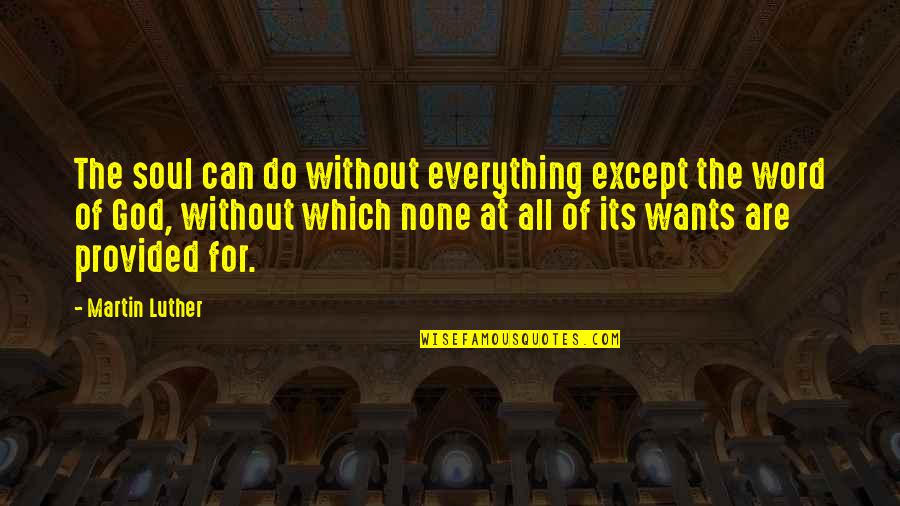 The soul can do without everything except the word of God, without which none at all of its wants are provided for. —
Martin Luther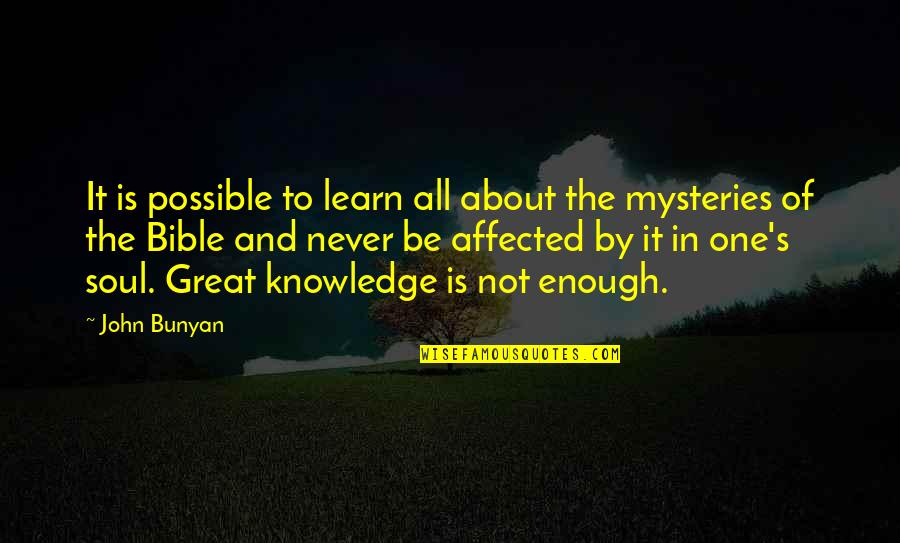 It is possible to learn all about the mysteries of the Bible and never be affected by it in one's soul. Great knowledge is not enough. —
John Bunyan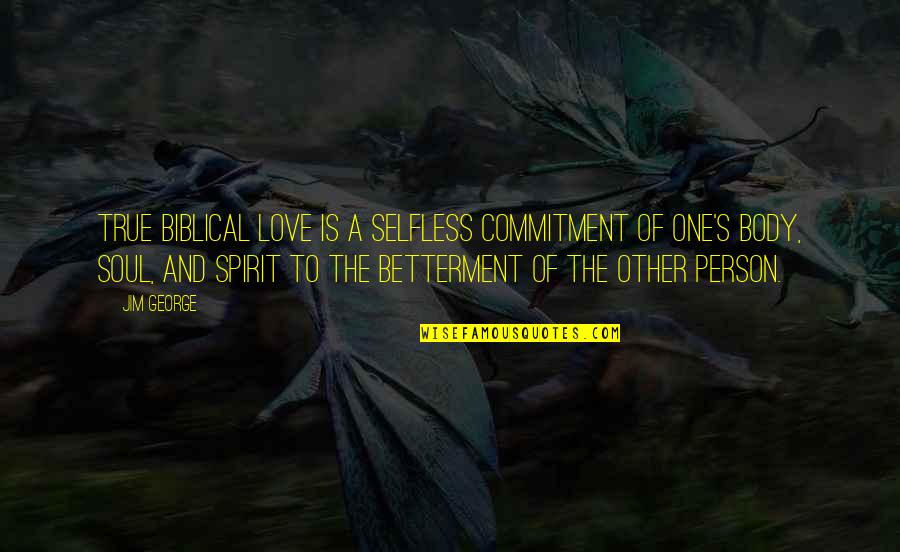 True biblical love is a selfless commitment of one's body, soul, and spirit to the betterment of the other person. —
Jim George
My soul doth magnify the Lord,
And my spirit hath rejoiced in God my Saviour. —
Mary Mother Of Jesus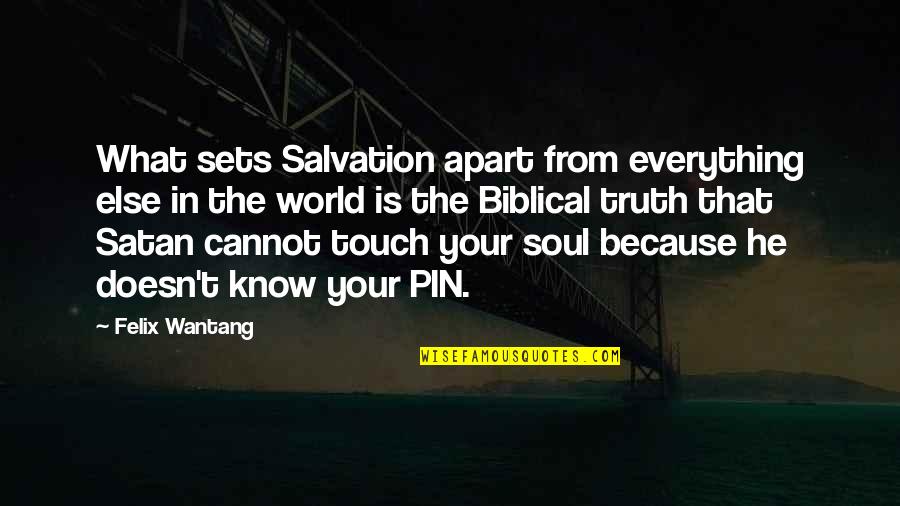 What sets Salvation apart from everything else in the world is the Biblical truth that Satan cannot touch your soul because he doesn't know your PIN. —
Felix Wantang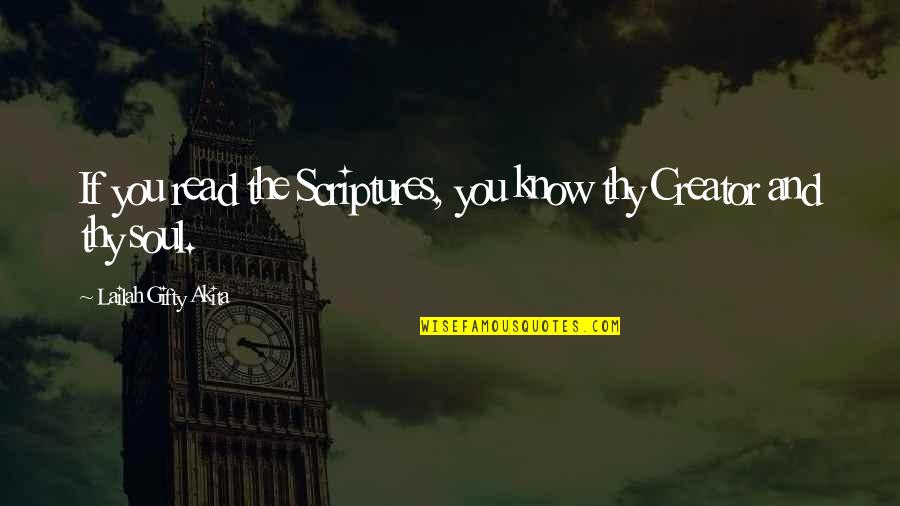 If you read the Scriptures, you know thy Creator and thy soul. —
Lailah Gifty Akita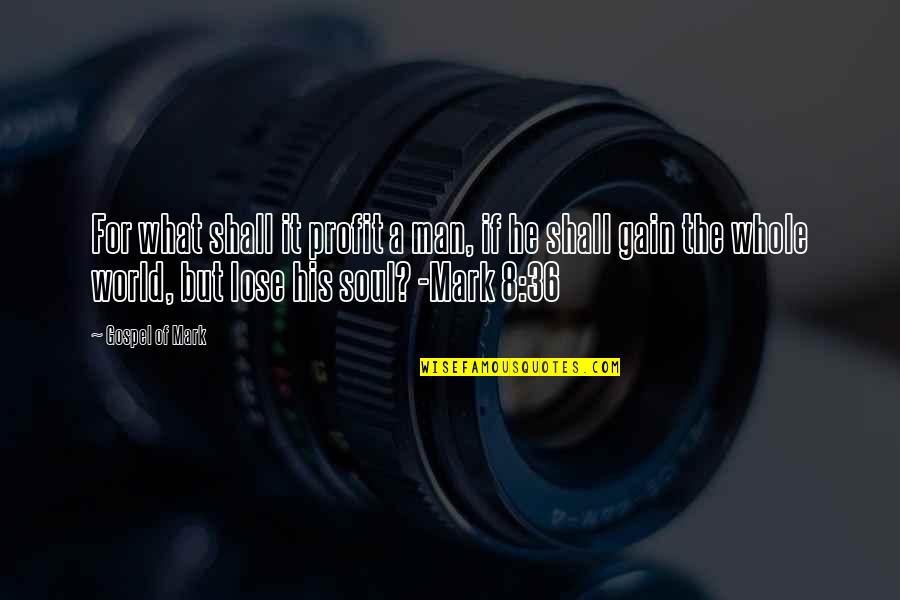 For what shall it profit a man, if he shall gain the whole world, but lose his soul? -Mark 8:36 —
Gospel Of Mark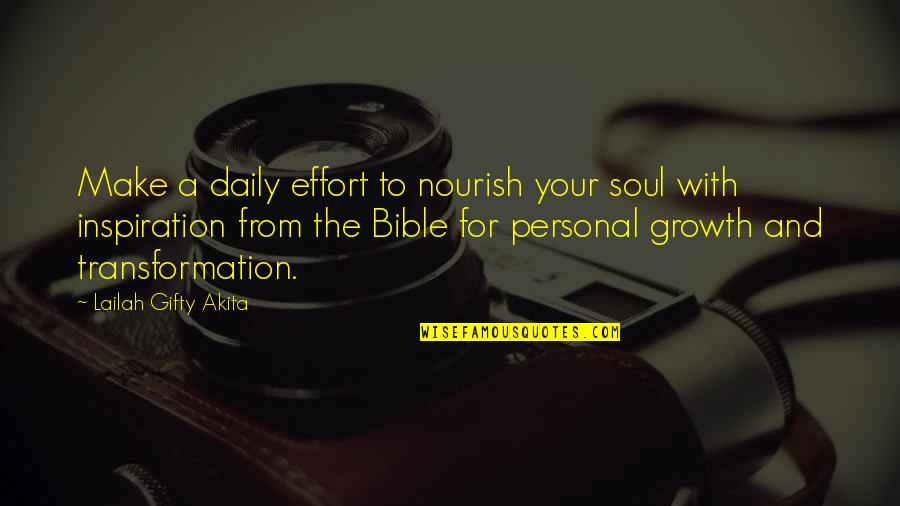 Make a daily effort to nourish your soul with inspiration from the Bible for personal growth and transformation. —
Lailah Gifty Akita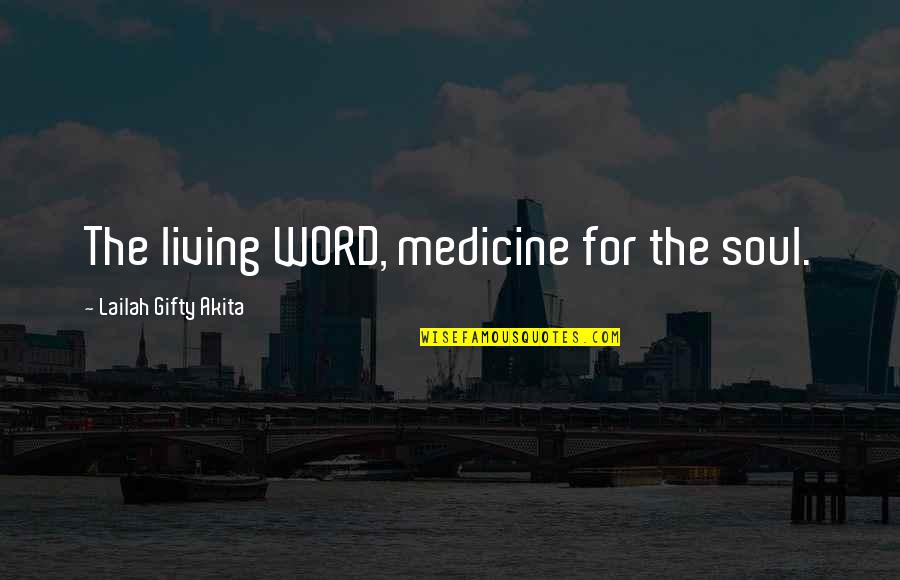 The living WORD, medicine for the soul. —
Lailah Gifty Akita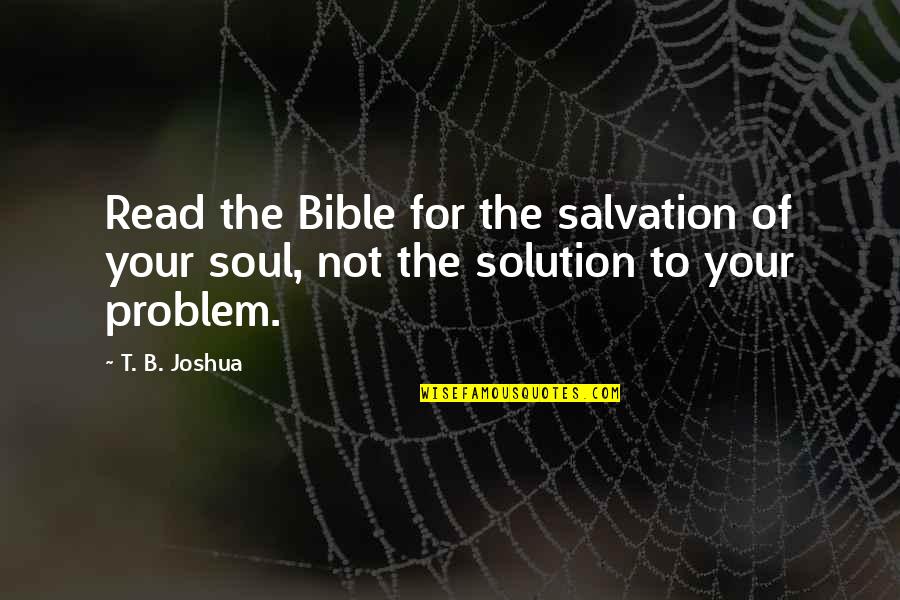 Read the Bible for the salvation of your soul, not the solution to your problem. —
T. B. Joshua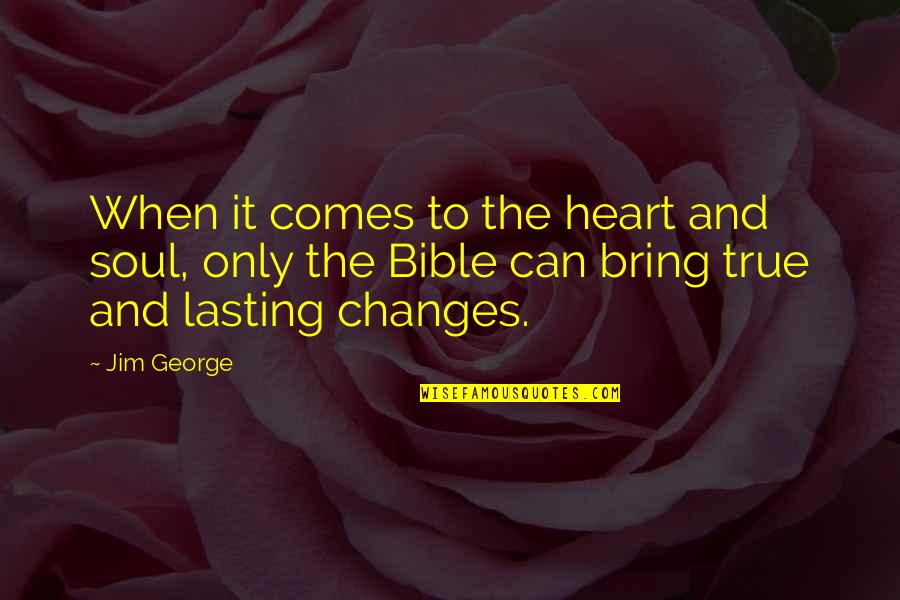 When it comes to the heart and soul, only the Bible can bring true and lasting changes. —
Jim George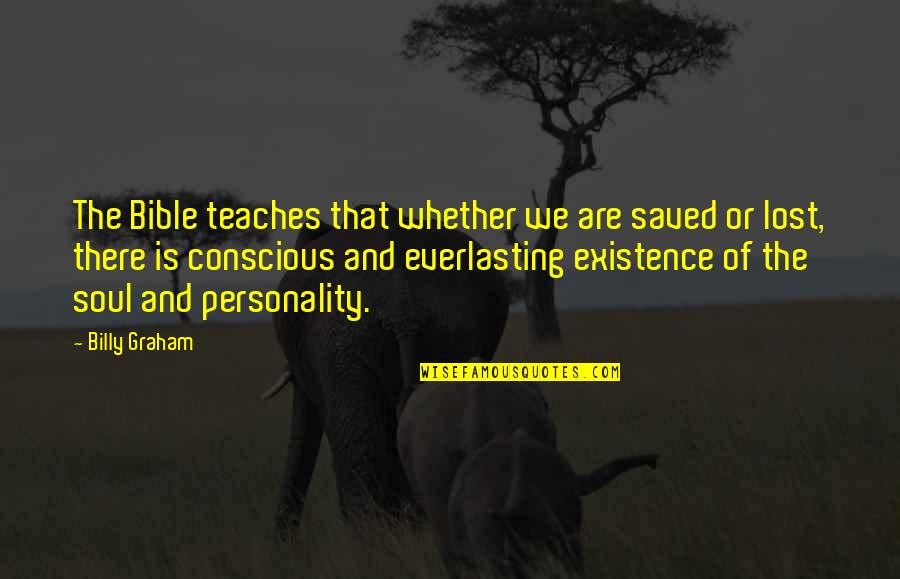 The Bible teaches that whether we are saved or lost, there is conscious and everlasting existence of the soul and personality. —
Billy Graham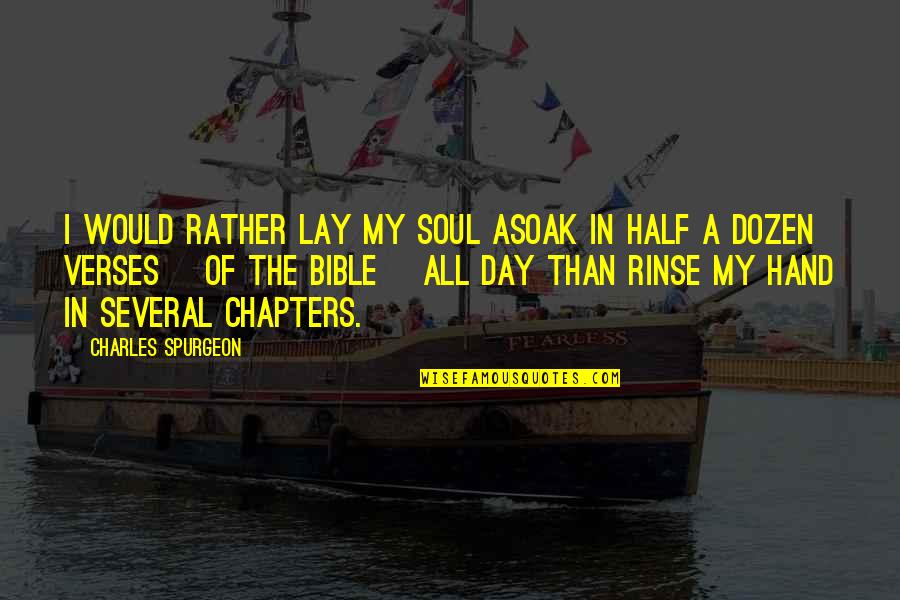 I would rather lay my soul asoak in half a dozen verses [of the Bible] all day than rinse my hand in several chapters. —
Charles Spurgeon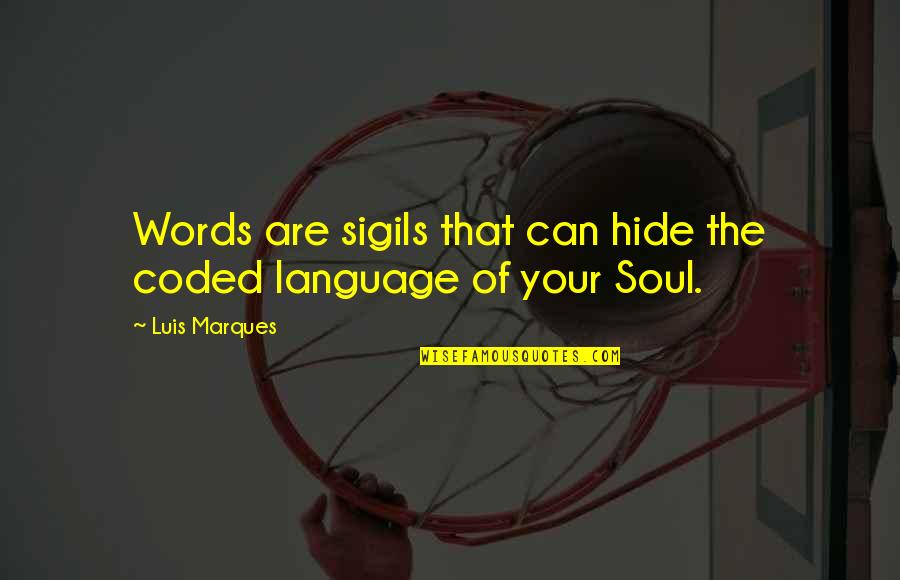 Words are sigils that can hide the coded language of your Soul. —
Luis Marques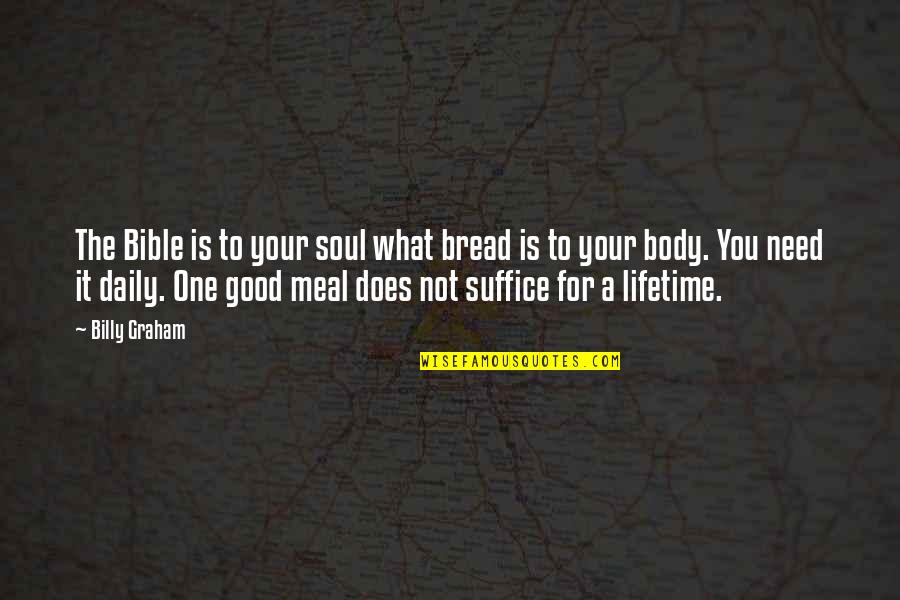 The Bible is to your soul what bread is to your body. You need it daily. One good meal does not suffice for a lifetime. —
Billy Graham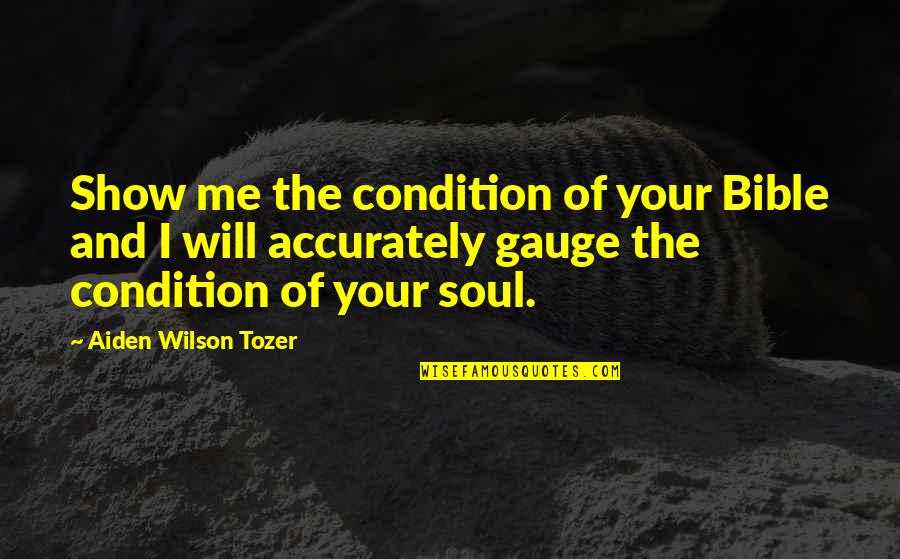 Show me the condition of your Bible and I will accurately gauge the condition of your soul. —
Aiden Wilson Tozer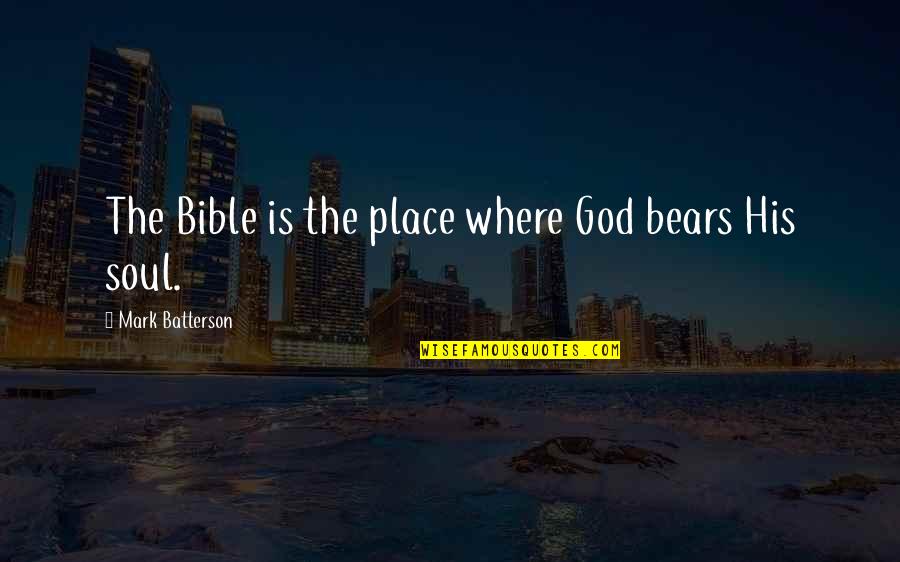 The Bible is the place where God bears His soul. —
Mark Batterson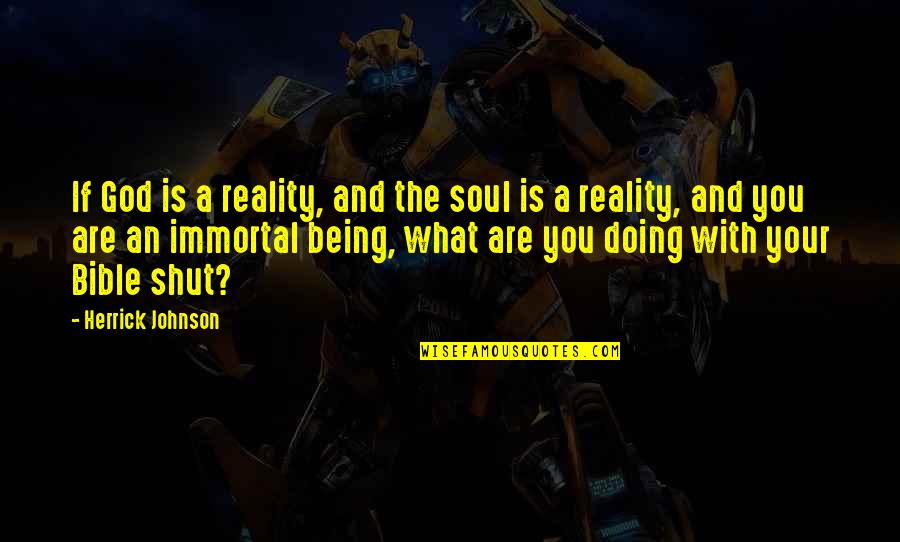 If God is a reality, and the soul is a reality, and you are an immortal being, what are you doing with your Bible shut? —
Herrick Johnson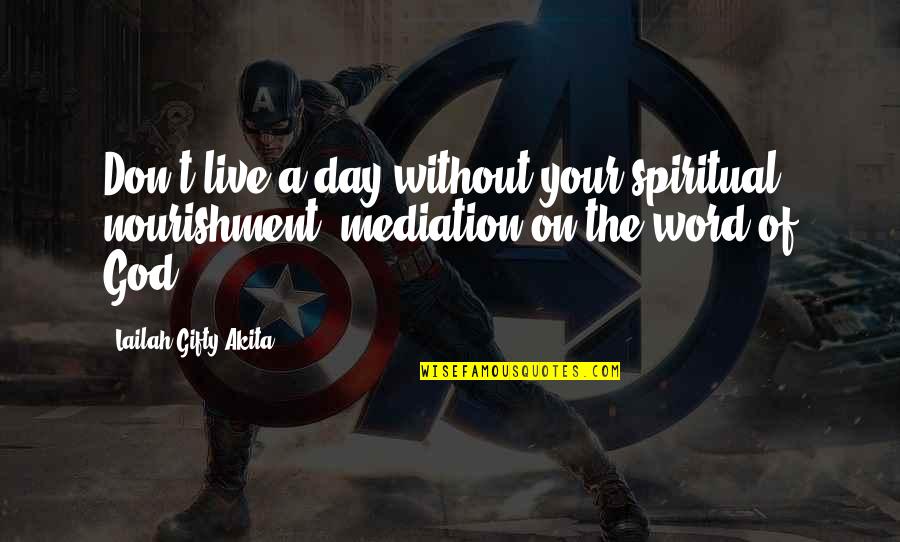 Don't live a day without your spiritual nourishment; mediation on the word of God. —
Lailah Gifty Akita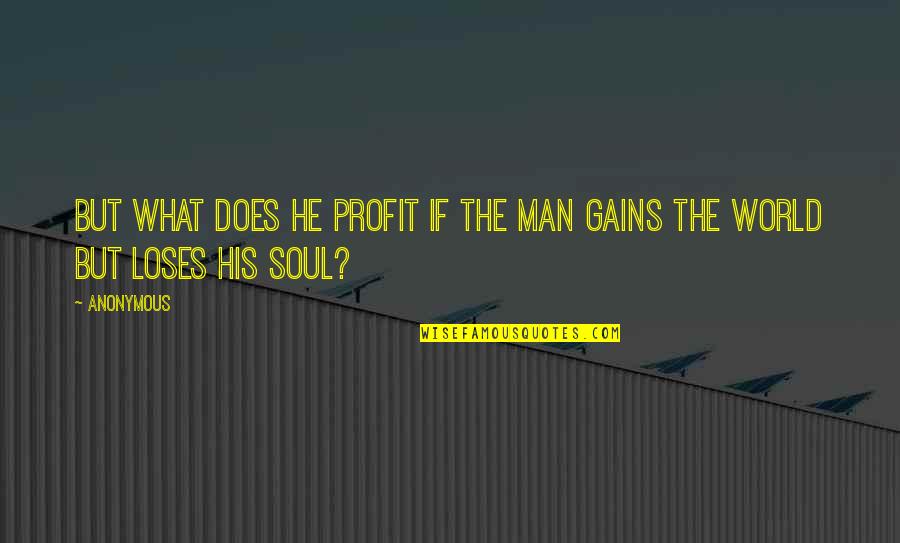 But what does he profit if the man gains the world but loses his soul? —
Anonymous