Mz. Toni Quotes
Top 4 wise famous quotes and sayings by Mz. Toni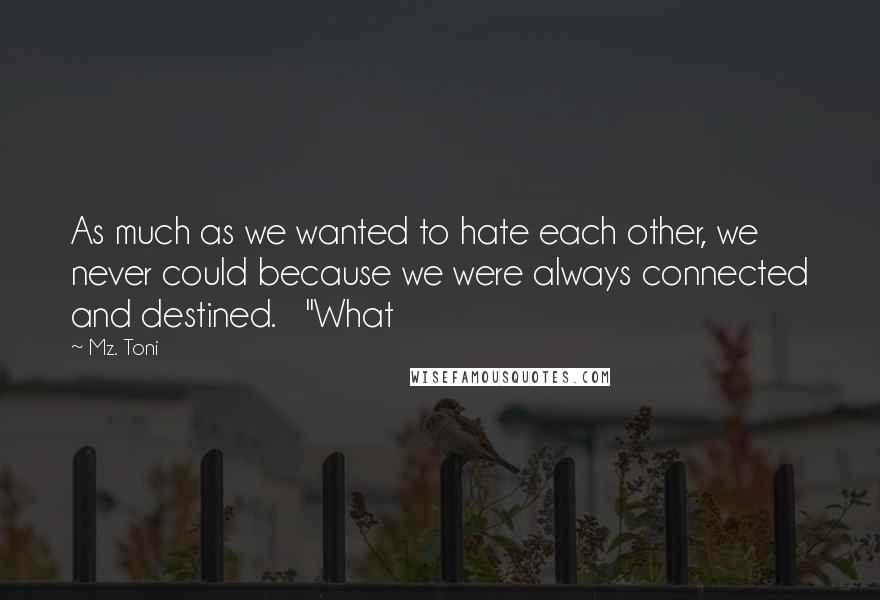 As much as we wanted to hate each other, we never could because we were always connected and destined. "What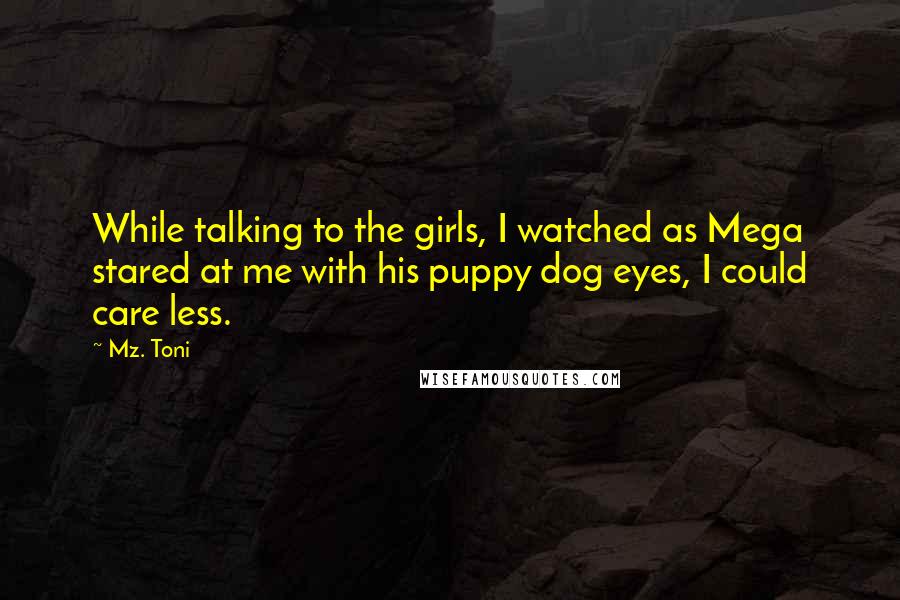 While talking to the girls, I watched as Mega stared at me with his puppy dog eyes, I could care less.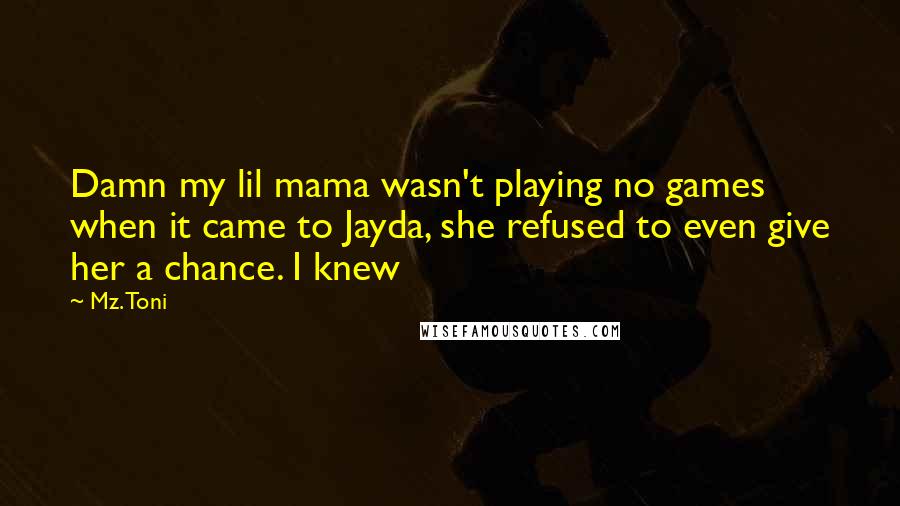 Damn my lil mama wasn't playing no games when it came to Jayda, she refused to even give her a chance. I knew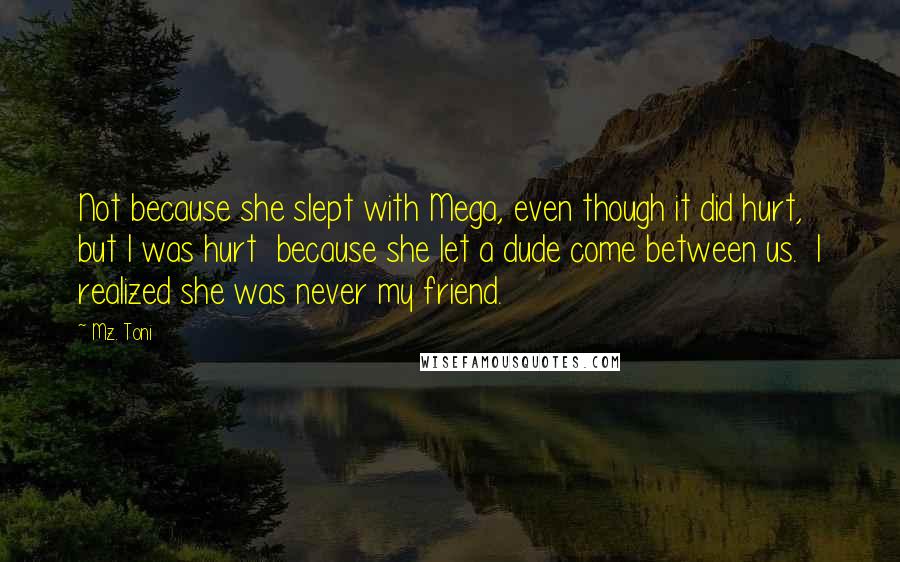 Not because she slept with Mega, even though it did hurt, but I was hurt because she let a dude come between us. I realized she was never my friend.