Physics And Life Quotes
Collection of top 29 famous quotes about Physics And Life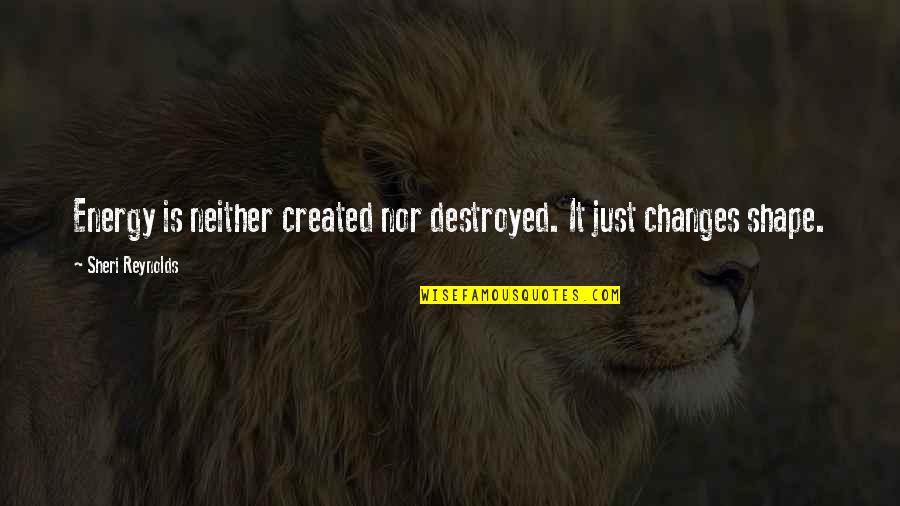 Energy is neither created nor destroyed. It just changes shape.
—
Sheri Reynolds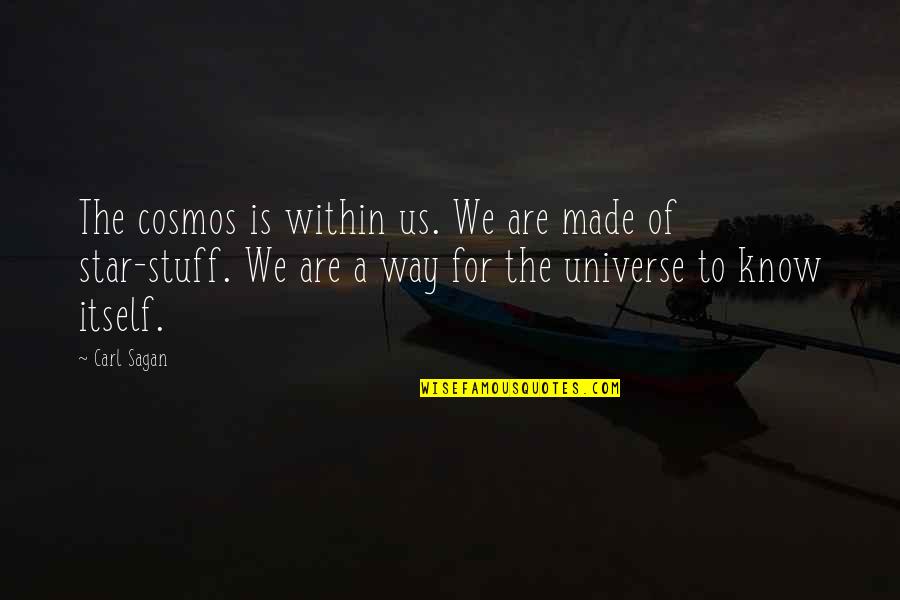 The cosmos is within us. We are made of star-stuff. We are a way for the universe to know itself.
—
Carl Sagan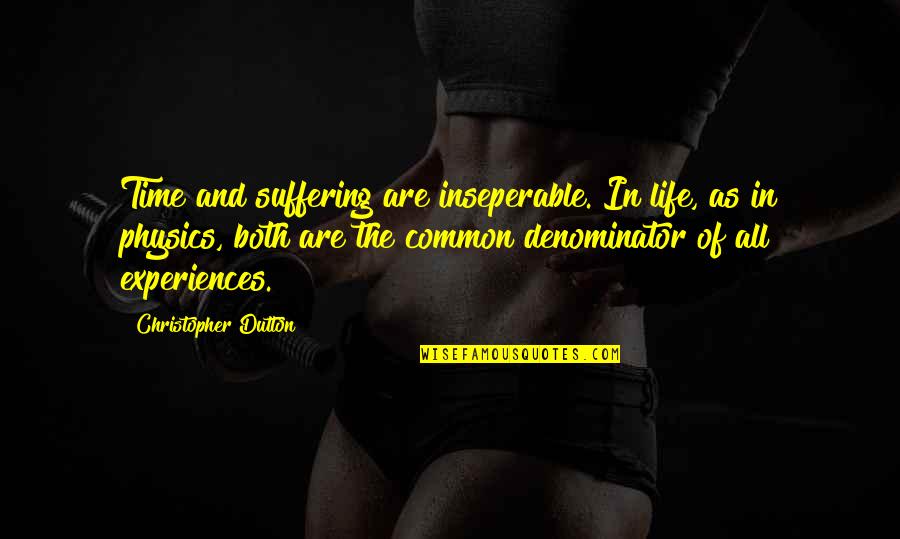 Time and suffering are inseperable. In life, as in physics, both are the common denominator of all experiences.
—
Christopher Dutton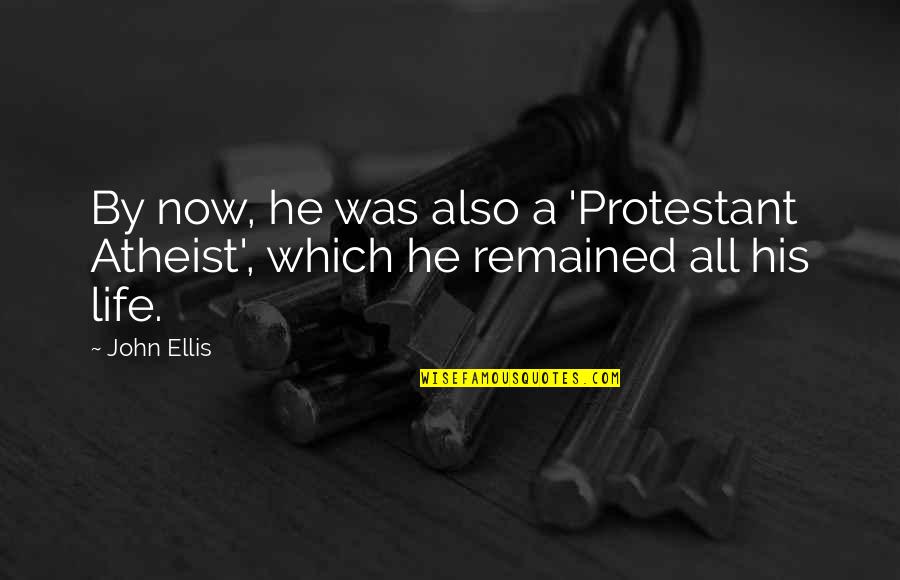 By now, he was also a 'Protestant Atheist', which he remained all his life.
—
John Ellis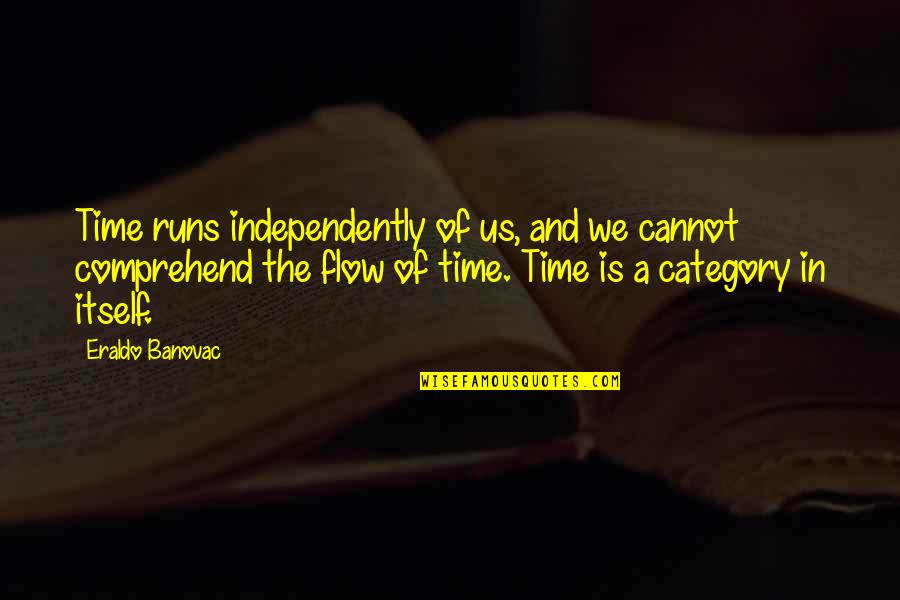 Time runs independently of us, and we cannot comprehend the flow of time. Time is a category in itself.
—
Eraldo Banovac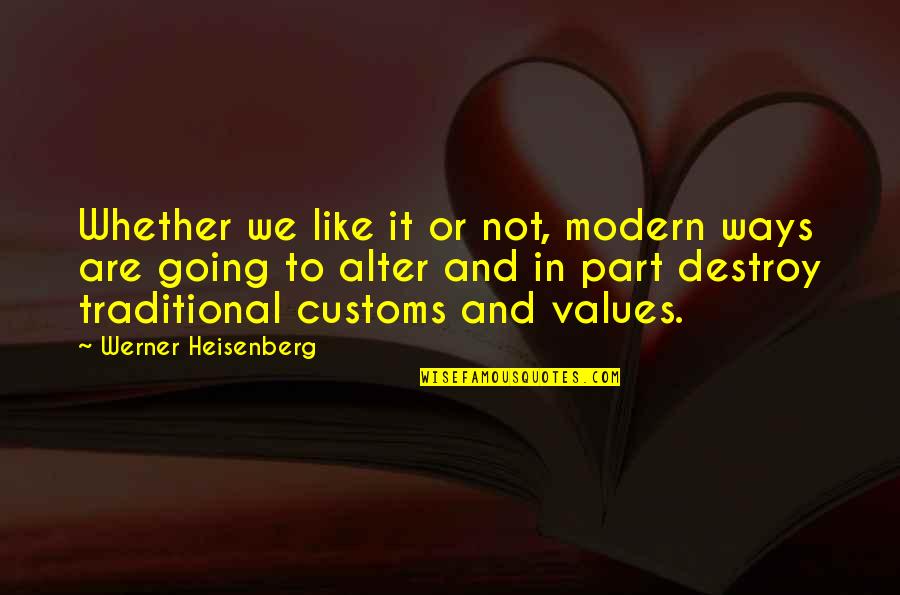 Whether we like it or not, modern ways are going to alter and in part destroy traditional customs and values.
—
Werner Heisenberg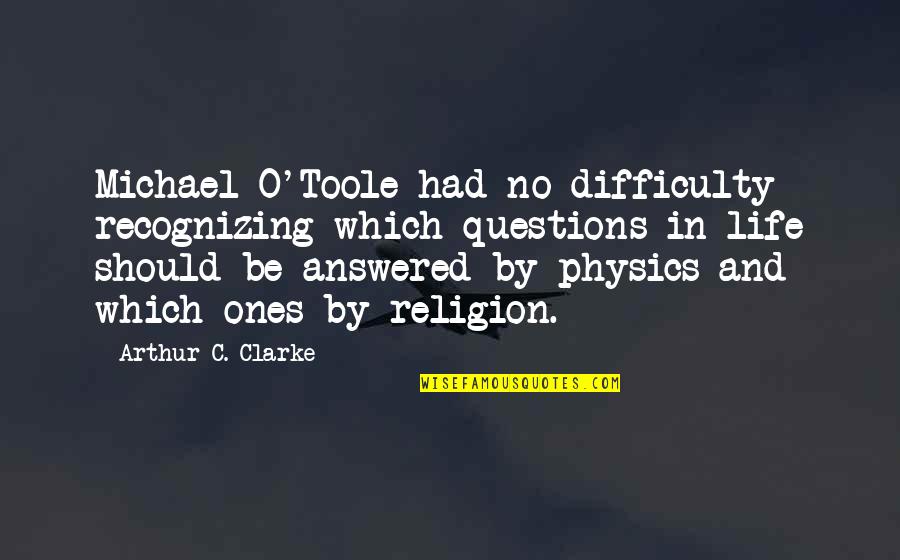 Michael O'Toole had no difficulty recognizing which questions in life should be answered by physics and which ones by religion.
—
Arthur C. Clarke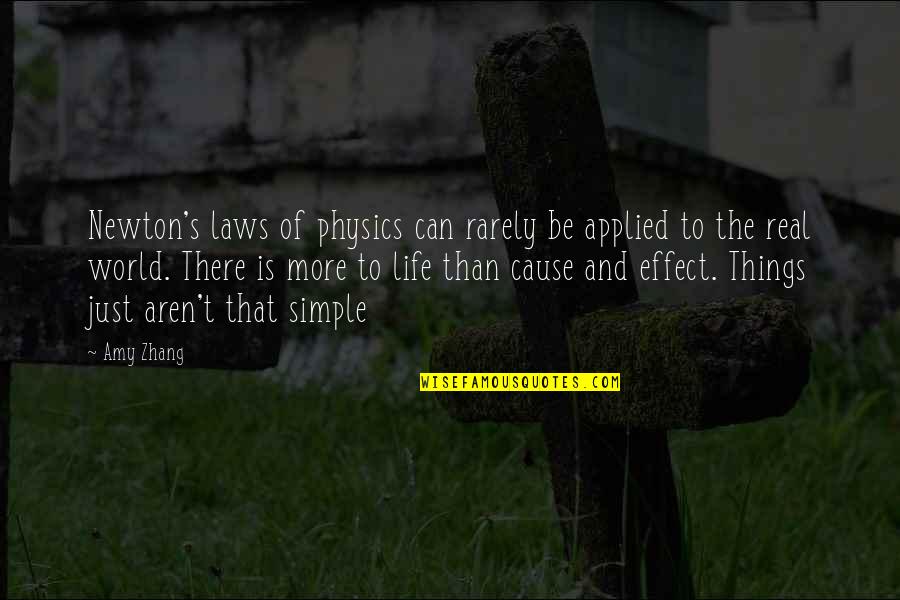 Newton's laws of physics can rarely be applied to the real world. There is more to life than cause and effect. Things just aren't that simple —
Amy Zhang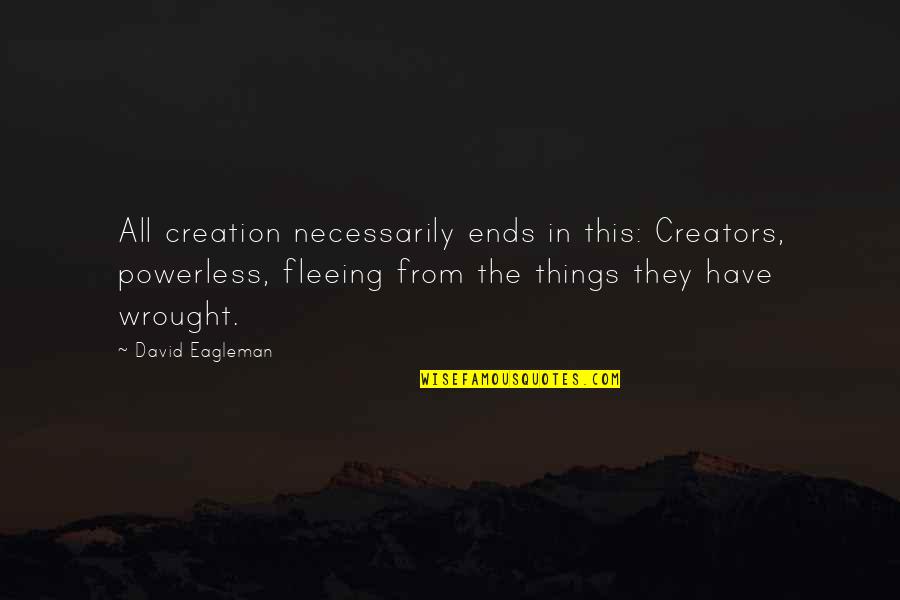 All creation necessarily ends in this: Creators, powerless, fleeing from the things they have wrought. —
David Eagleman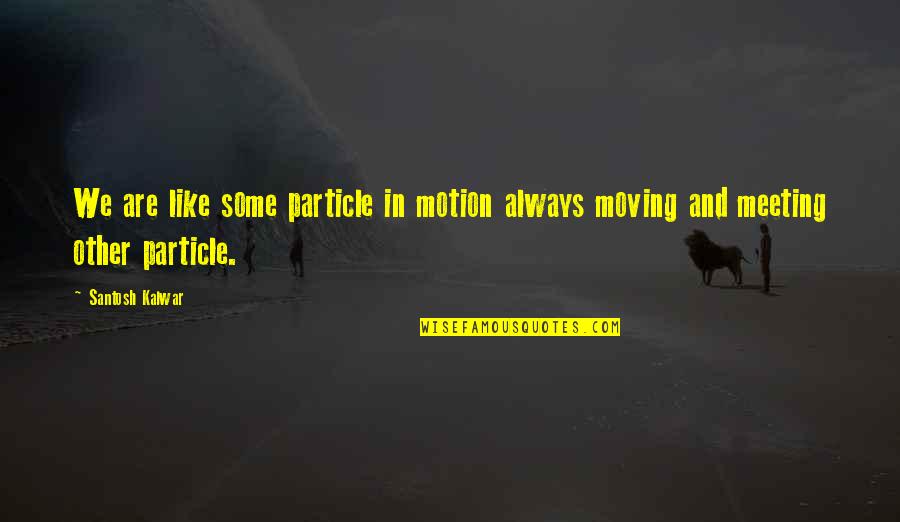 We are like some particle in motion always moving and meeting other particle. —
Santosh Kalwar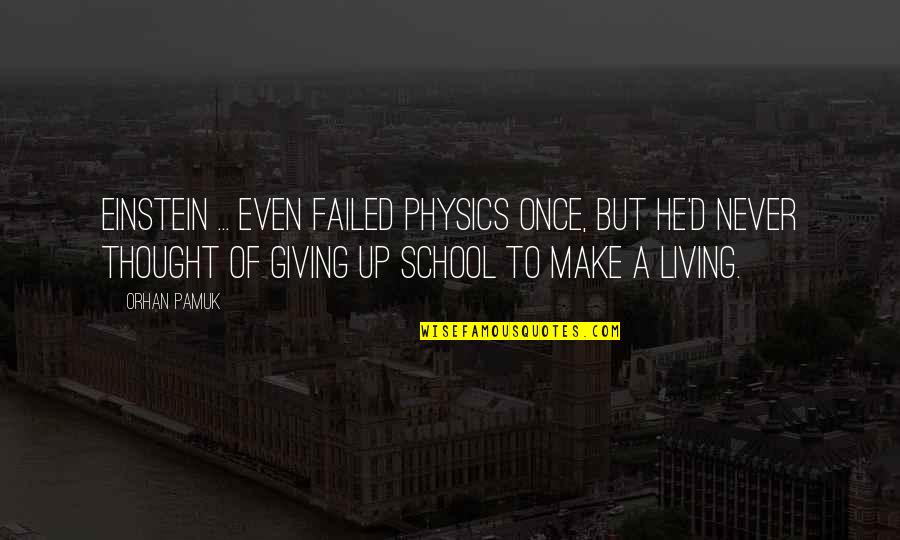 Einstein ... even failed physics once, but he'd never thought of giving up school to make a living. —
Orhan Pamuk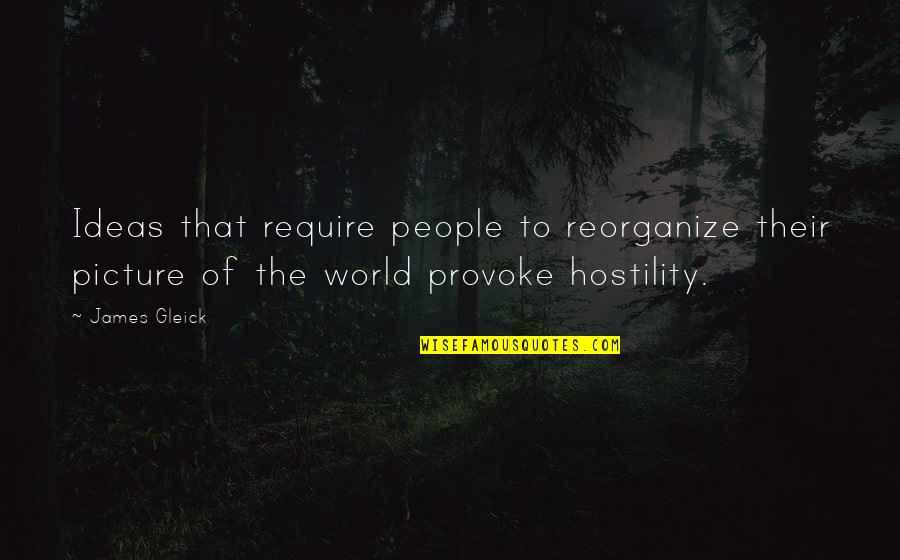 Ideas that require people to reorganize their picture of the world provoke hostility. —
James Gleick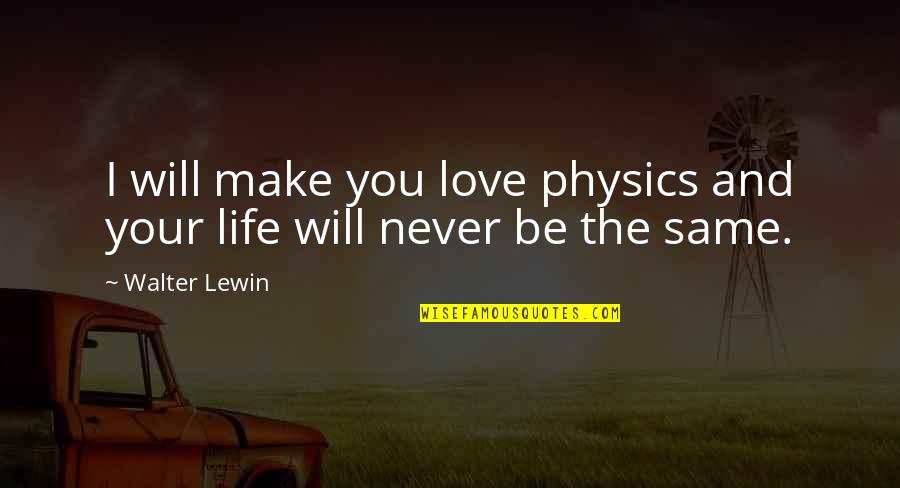 I will make you love physics and your life will never be the same. —
Walter Lewin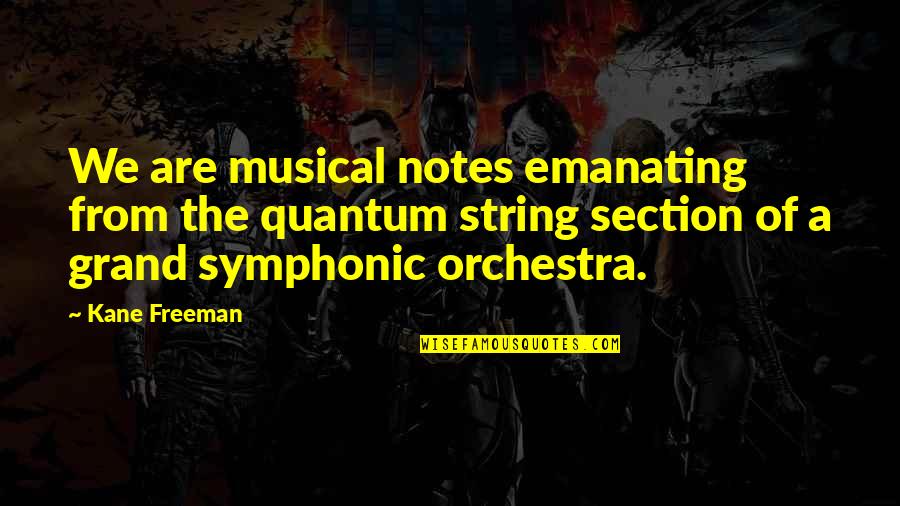 We are musical notes emanating from the quantum string section of a grand symphonic orchestra. —
Kane Freeman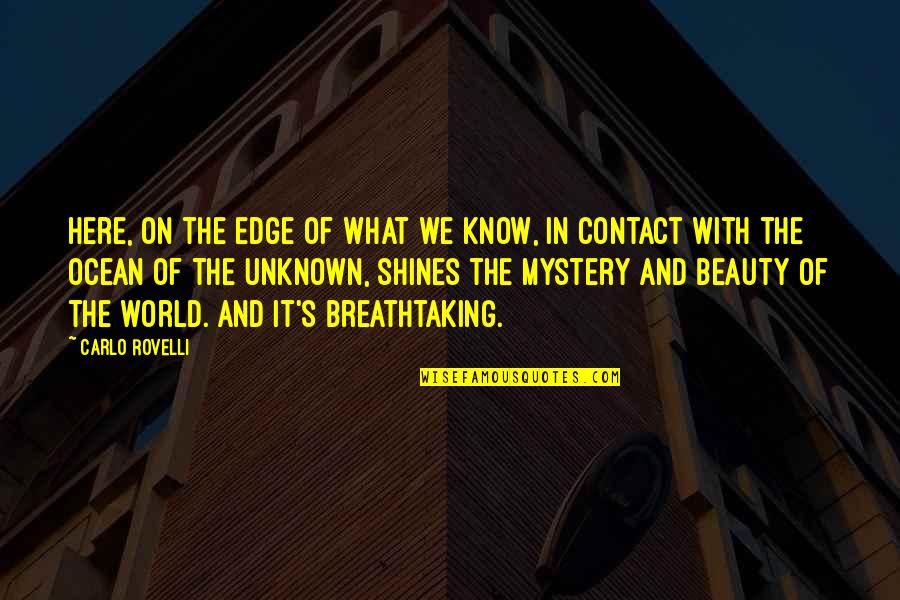 Here, on the edge of what we know, in contact with the ocean of the unknown, shines the mystery and beauty of the world. And it's breathtaking. —
Carlo Rovelli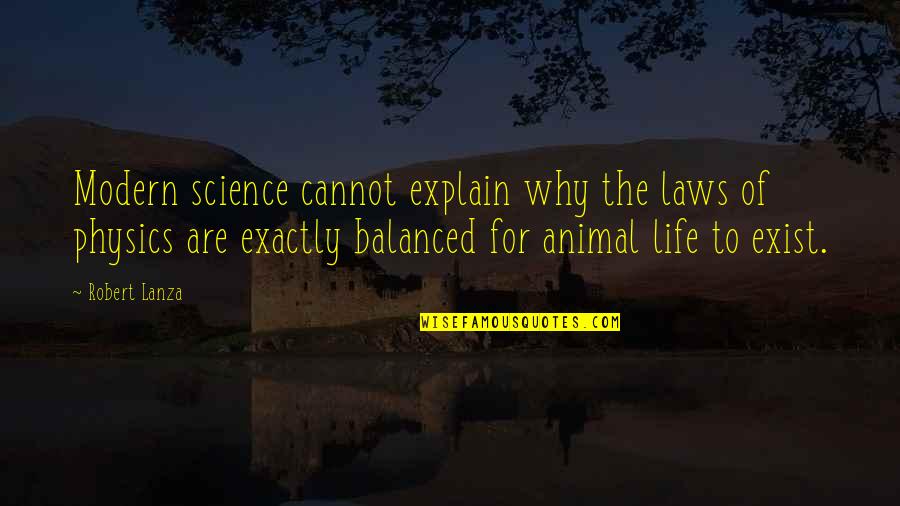 Modern science cannot explain why the laws of physics are exactly balanced for animal life to exist. —
Robert Lanza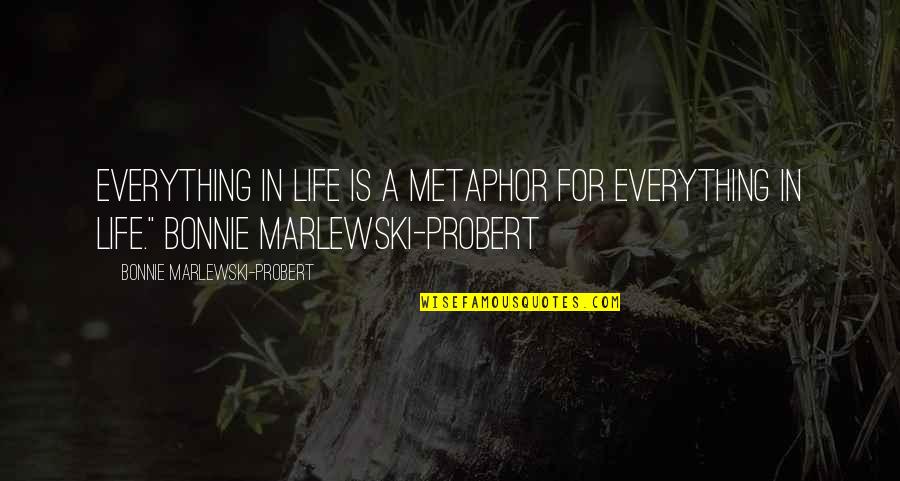 Everything in life is a metaphor for everything in life." Bonnie Marlewski-Probert —
Bonnie Marlewski-Probert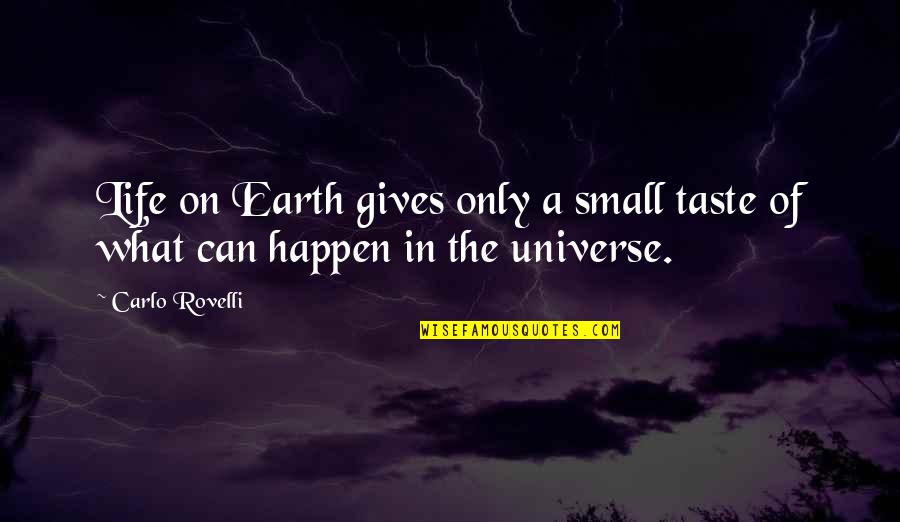 Life on Earth gives only a small taste of what can happen in the universe. —
Carlo Rovelli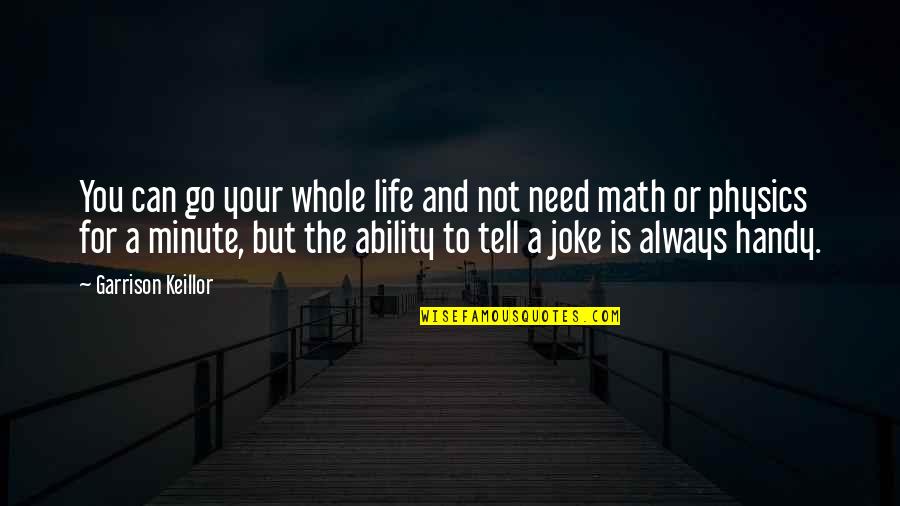 You can go your whole life and not need math or physics for a minute, but the ability to tell a joke is always handy. —
Garrison Keillor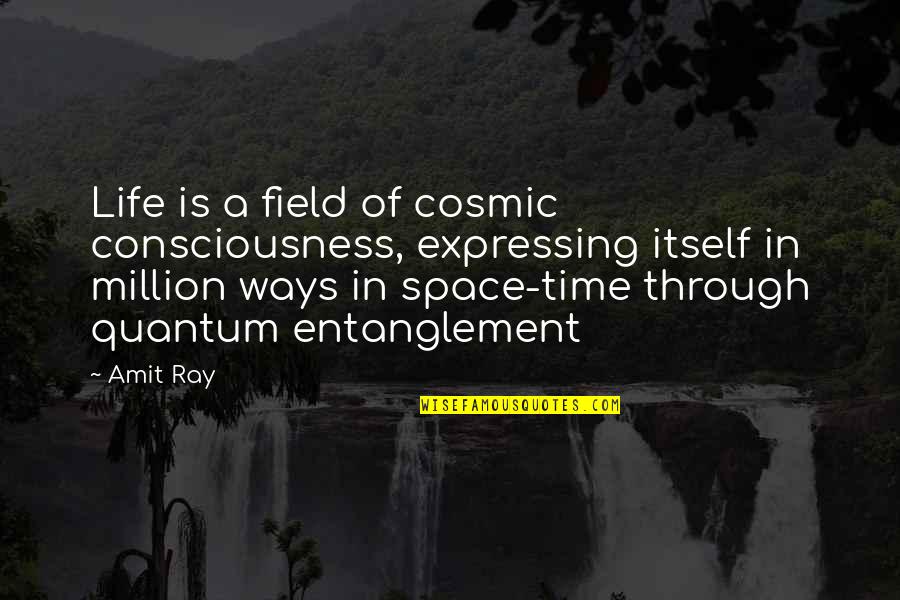 Life is a field of cosmic consciousness, expressing itself in million ways in space-time through quantum entanglement —
Amit Ray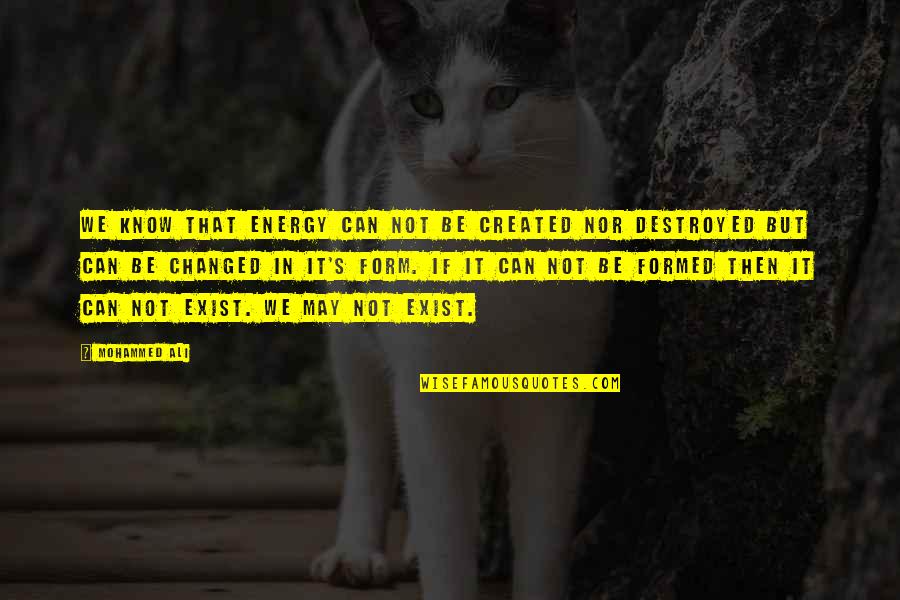 We know that energy can not be created nor destroyed but can be changed in it's form. If it can not be formed then it can not exist. We may not exist. —
Mohammed Ali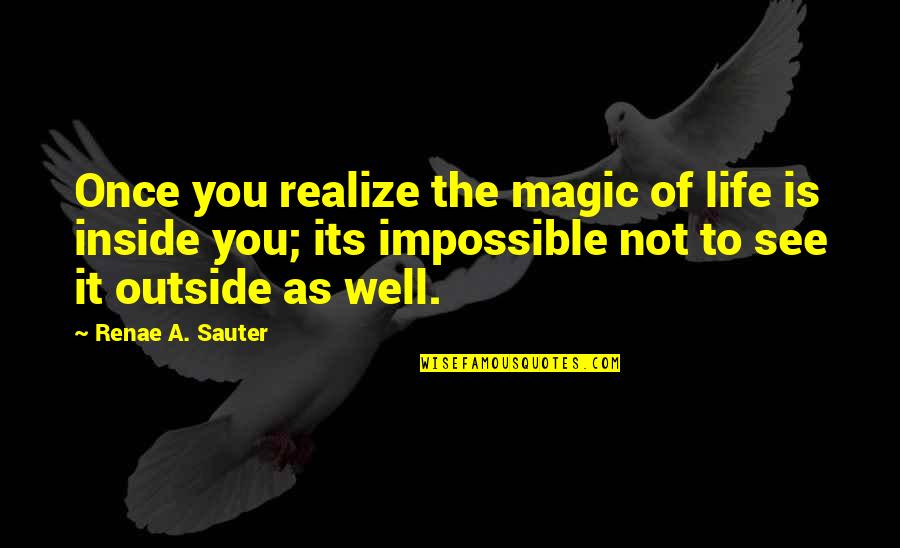 Once you realize the magic of life is inside you; its impossible not to see it outside as well. —
Renae A. Sauter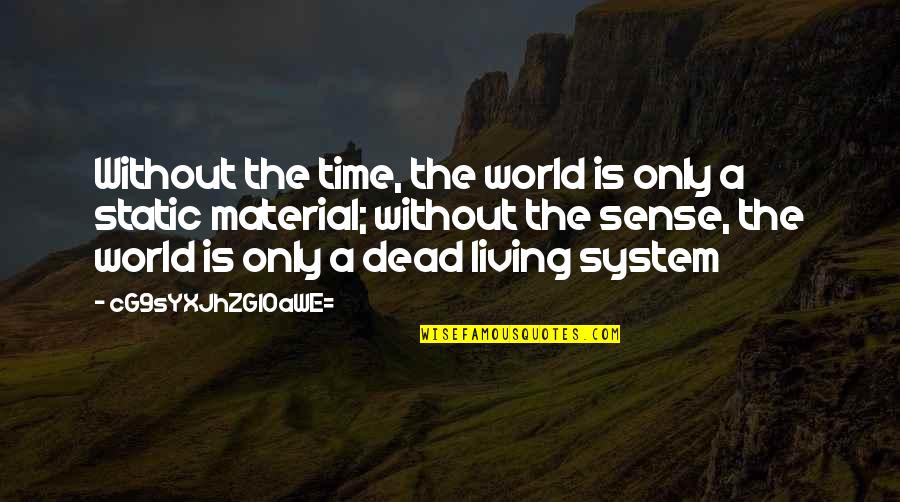 Without the time, the world is only a static material; without the sense, the world is only a dead living system —
CG9sYXJhZGl0aWE=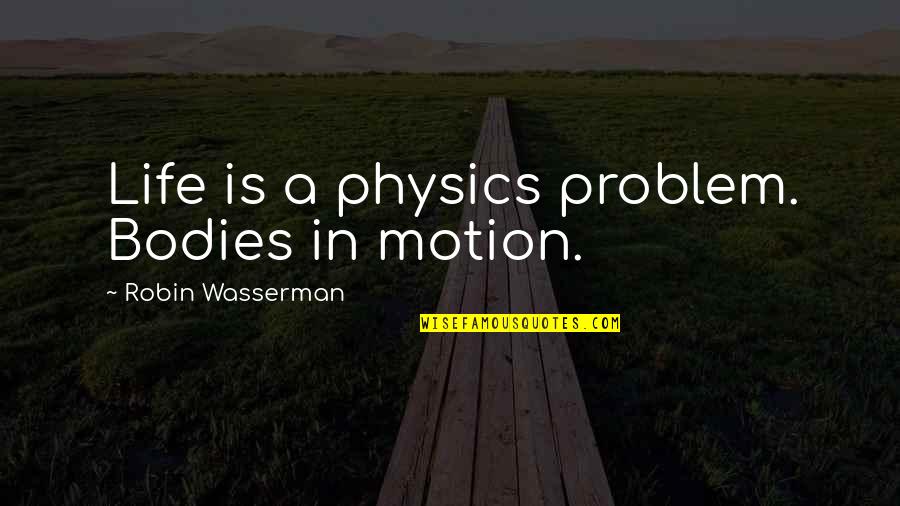 Life is a physics problem. Bodies in motion. —
Robin Wasserman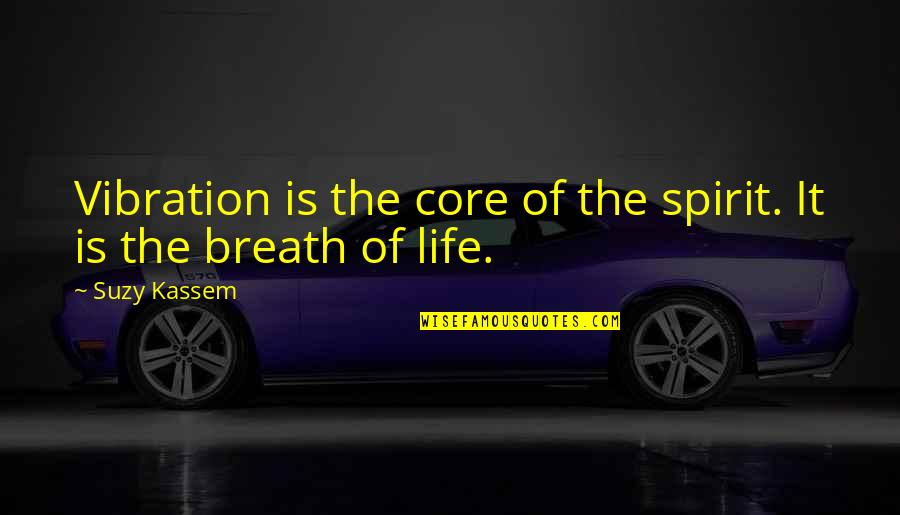 Vibration is the core of the spirit. It is the breath of life. —
Suzy Kassem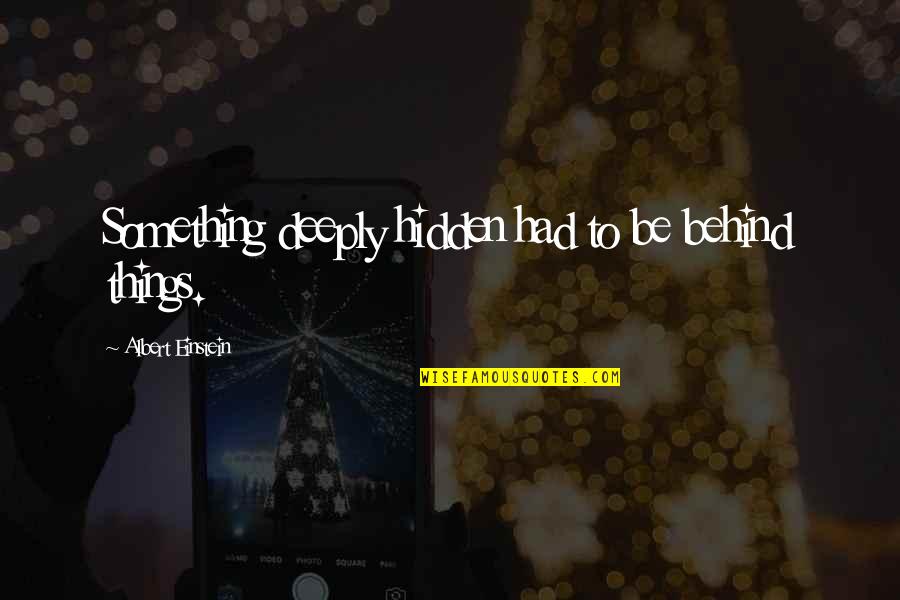 Something deeply hidden had to be behind things. —
Albert Einstein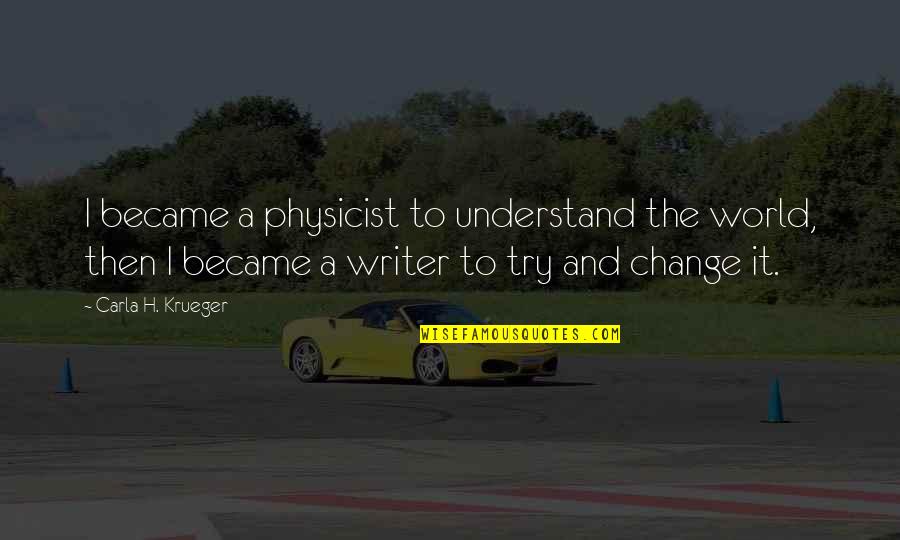 I became a physicist to understand the world, then I became a writer to try and change it. —
Carla H. Krueger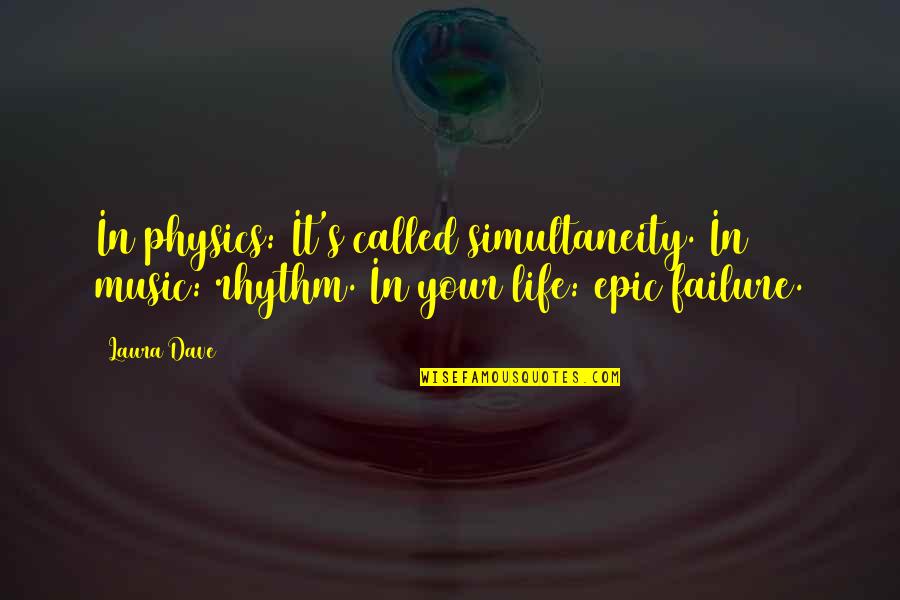 In physics: It's called simultaneity. In music: rhythm. In your life: epic failure. —
Laura Dave