We Used To Be Happy Quotes
Collection of top 32 famous quotes about We Used To Be Happy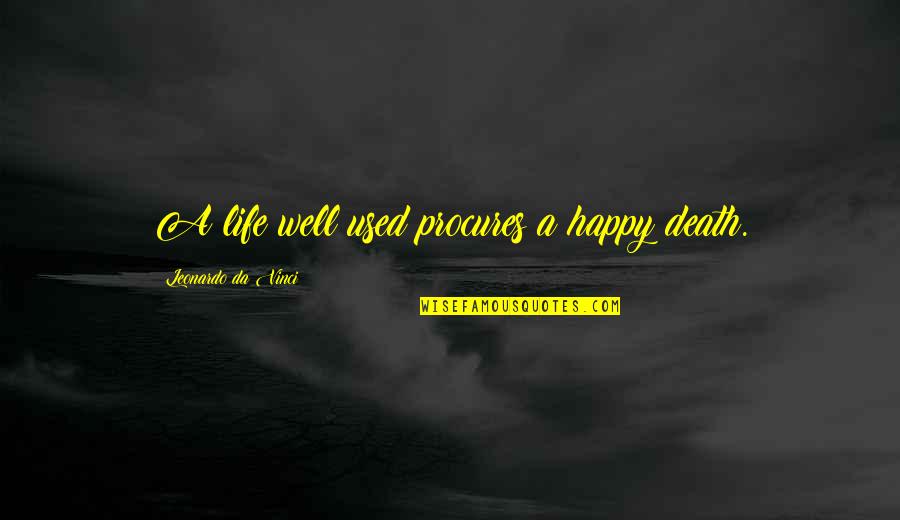 A life well used procures a happy death.
—
Leonardo Da Vinci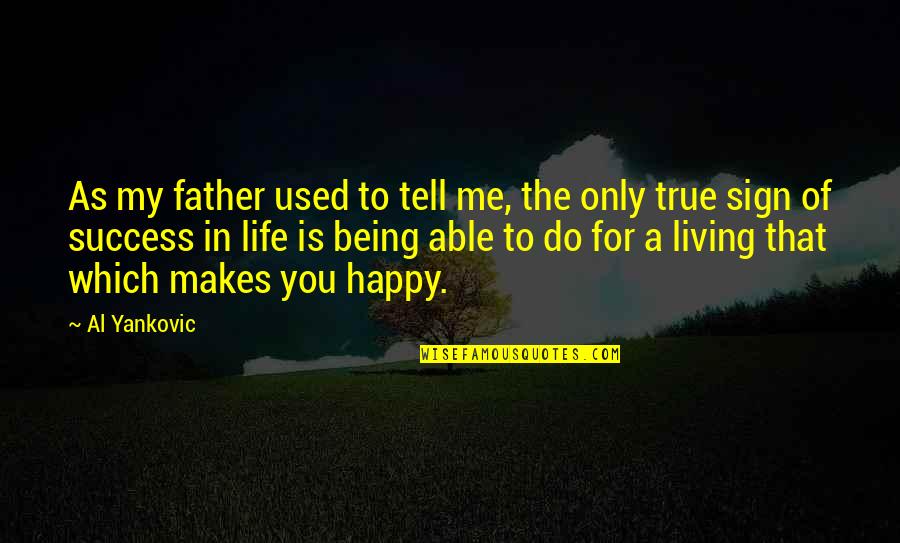 As my father used to tell me, the only true sign of success in life is being able to do for a living that which makes you happy.
—
Al Yankovic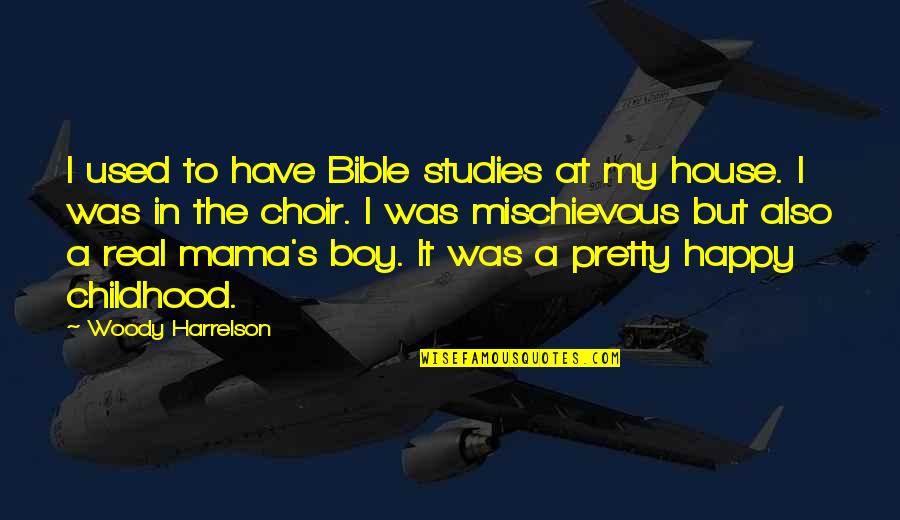 I used to have Bible studies at my house. I was in the choir. I was mischievous but also a real mama's boy. It was a pretty happy childhood.
—
Woody Harrelson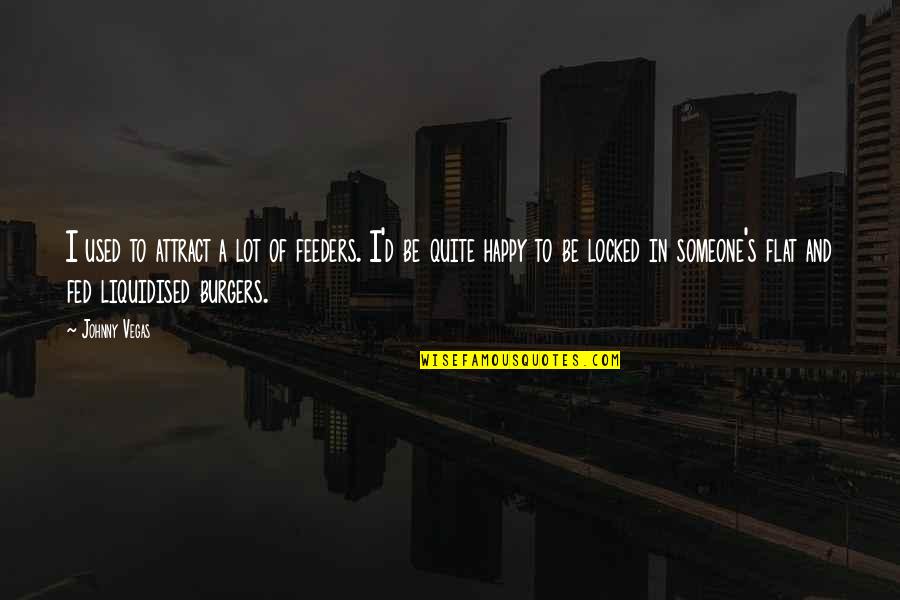 I used to attract a lot of feeders. I'd be quite happy to be locked in someone's flat and fed liquidised burgers. —
Johnny Vegas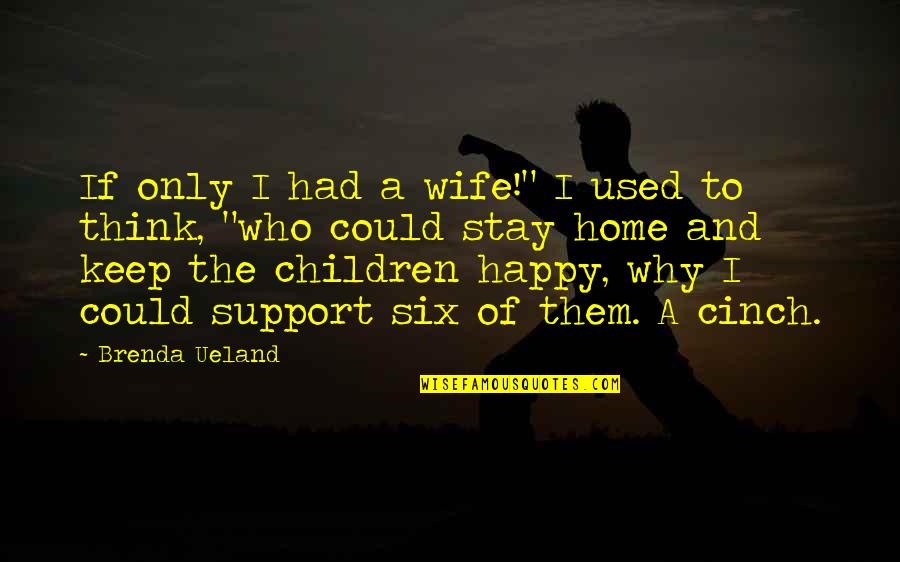 If only I had a wife!" I used to think, "who could stay home and keep the children happy, why I could support six of them. A cinch. —
Brenda Ueland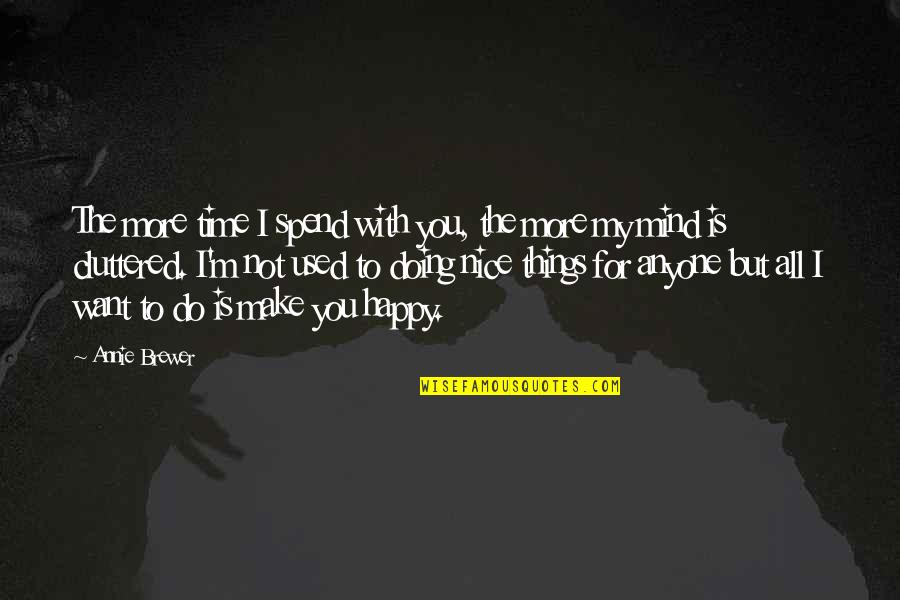 The more time I spend with you, the more my mind is cluttered. I'm not used to doing nice things for anyone but all I want to do is make you happy. —
Annie Brewer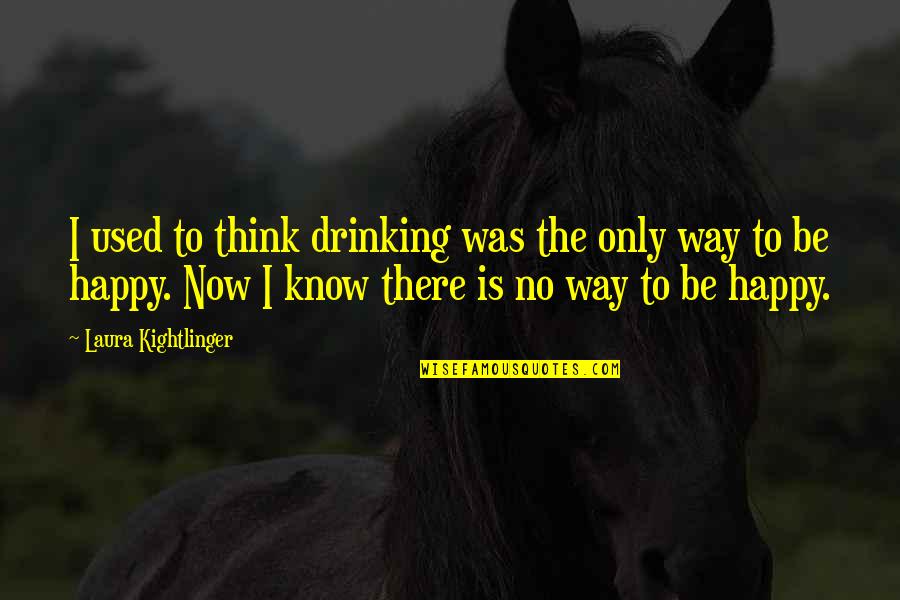 I used to think drinking was the only way to be happy. Now I know there is no way to be happy. —
Laura Kightlinger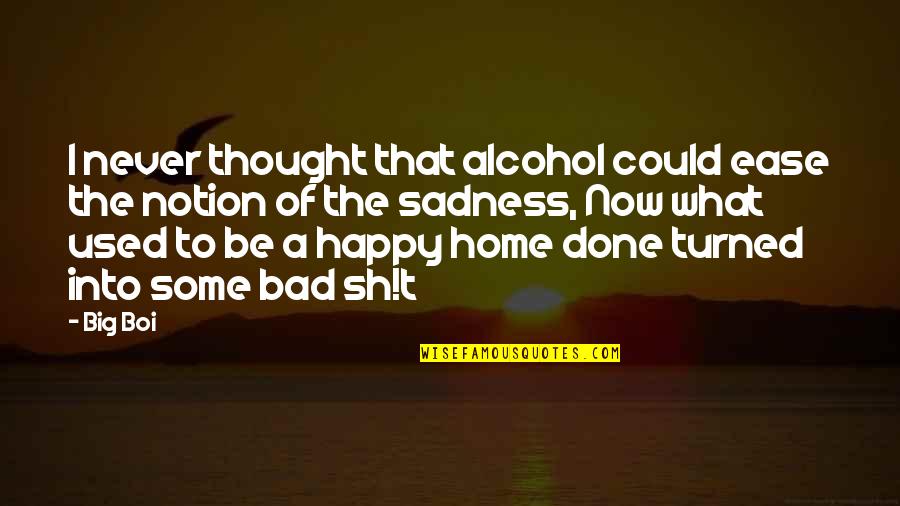 I never thought that alcohol could ease the notion of the sadness, Now what used to be a happy home done turned into some bad sh!t —
Big Boi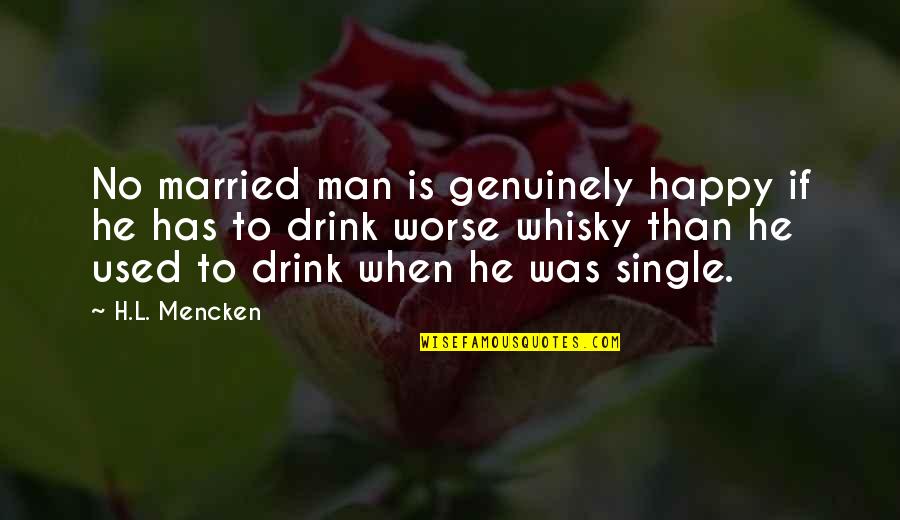 No married man is genuinely happy if he has to drink worse whisky than he used to drink when he was single. —
H.L. Mencken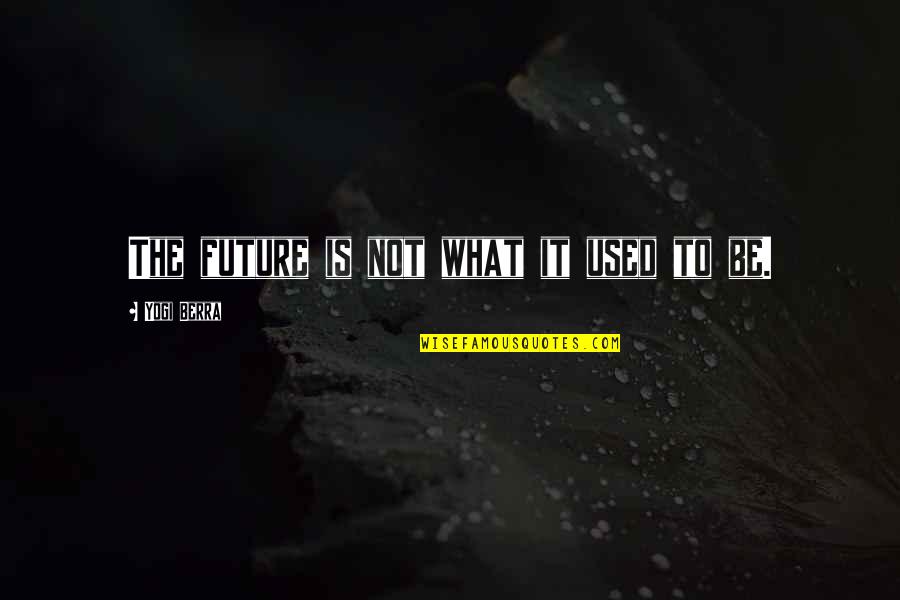 The future is not what it used to be. —
Yogi Berra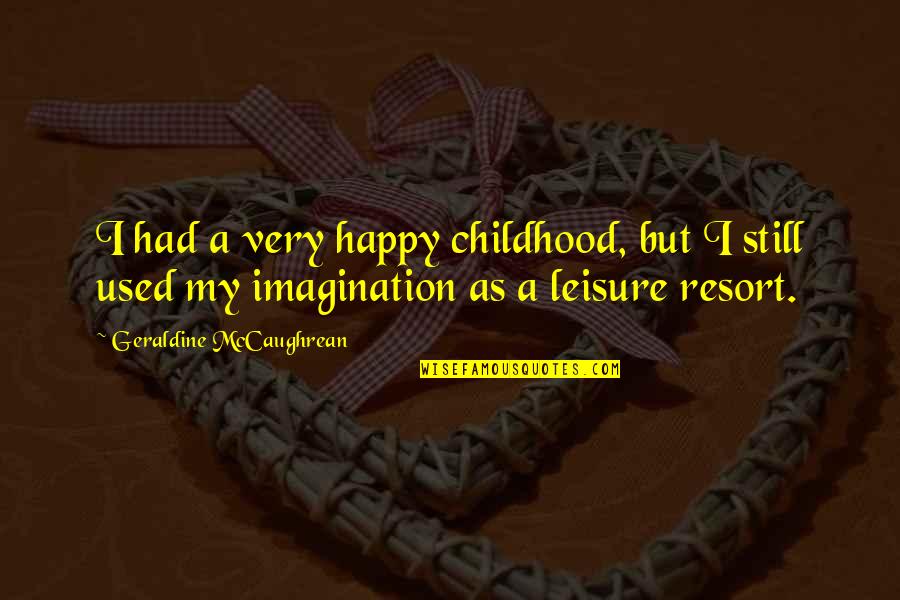 I had a very happy childhood, but I still used my imagination as a leisure resort. —
Geraldine McCaughrean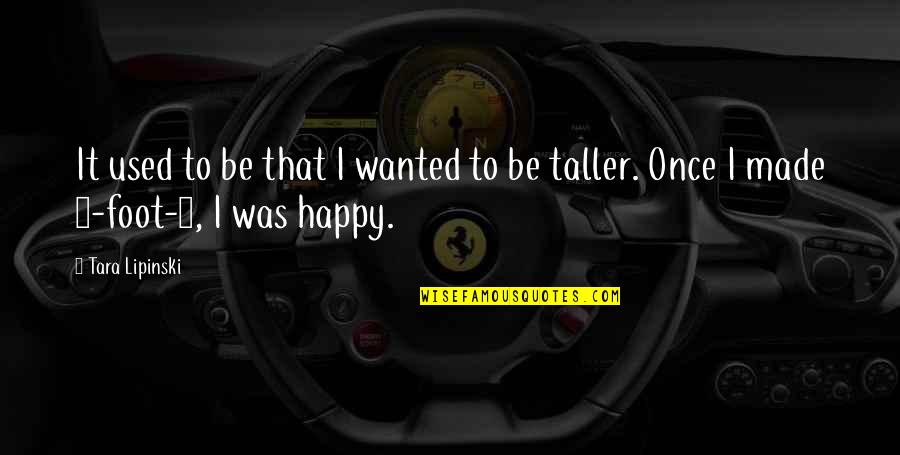 It used to be that I wanted to be taller. Once I made 5-foot-1, I was happy. —
Tara Lipinski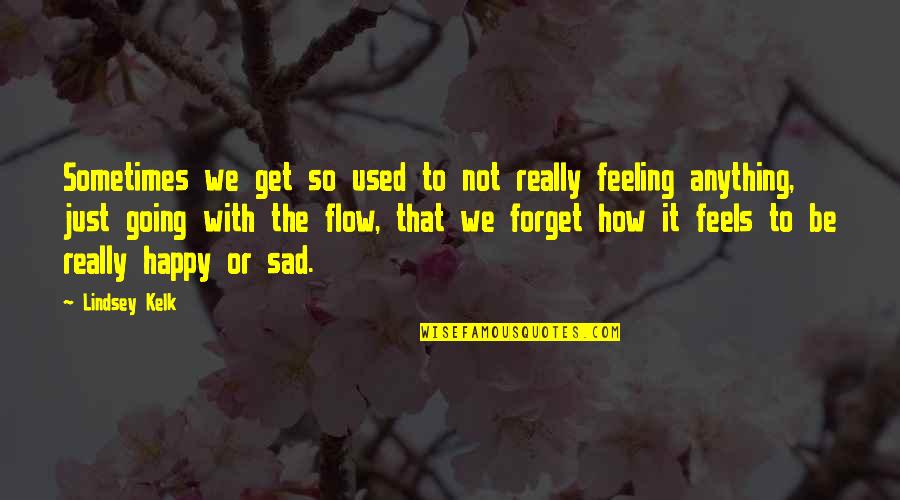 Sometimes we get so used to not really feeling anything, just going with the flow, that we forget how it feels to be really happy or sad. —
Lindsey Kelk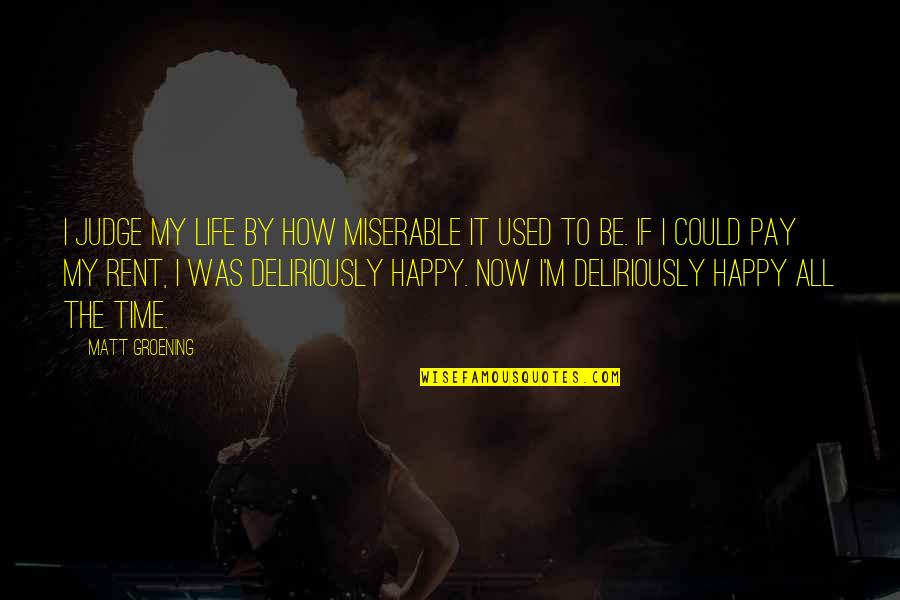 I judge my life by how miserable it used to be. If I could pay my rent, I was deliriously happy. Now I'm deliriously happy all the time. —
Matt Groening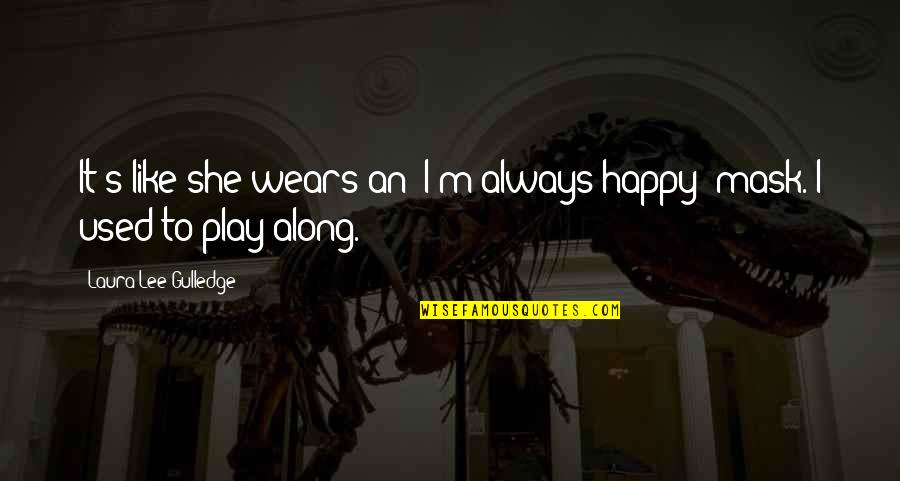 It's like she wears an "I'm-always-happy" mask. I used to play along. —
Laura Lee Gulledge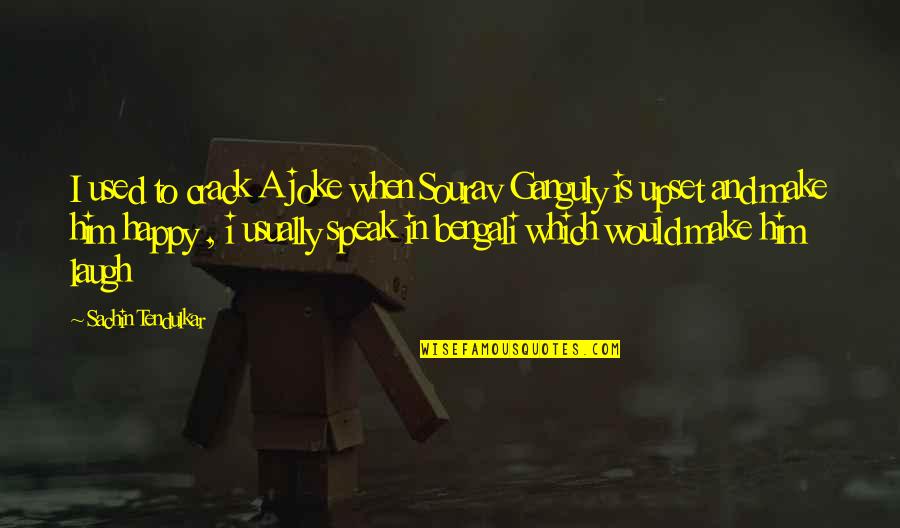 I used to crack A joke when Sourav Ganguly is upset and make him happy , i usually speak in bengali which would make him laugh —
Sachin Tendulkar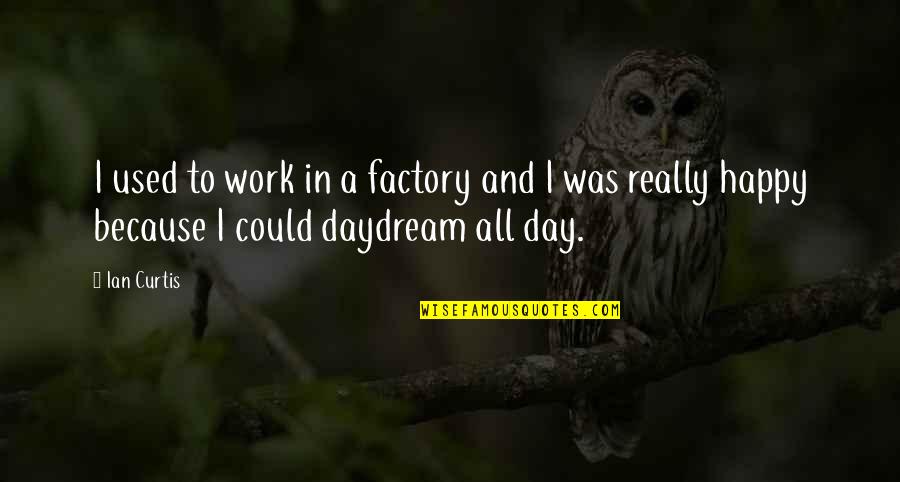 I used to work in a factory and I was really happy because I could daydream all day. —
Ian Curtis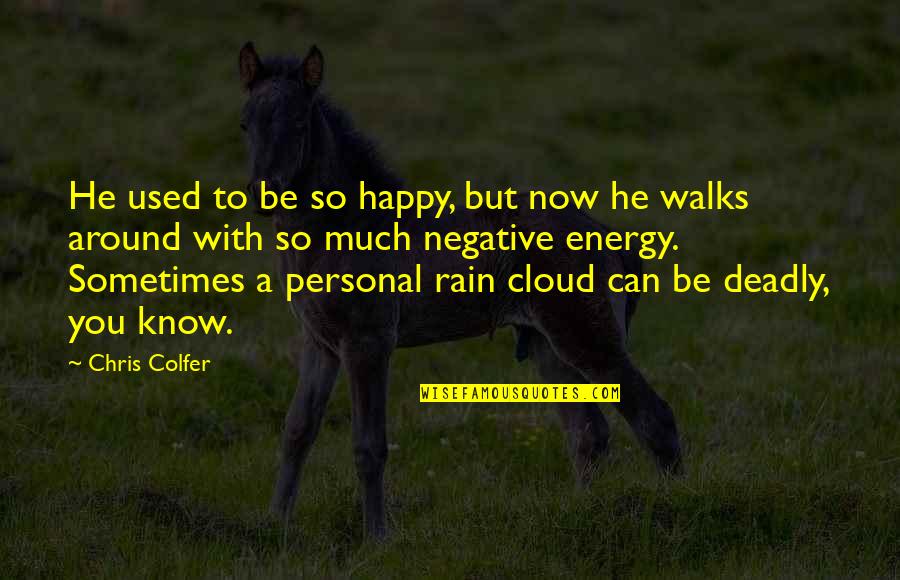 He used to be so happy, but now he walks around with so much negative energy. Sometimes a personal rain cloud can be deadly, you know. —
Chris Colfer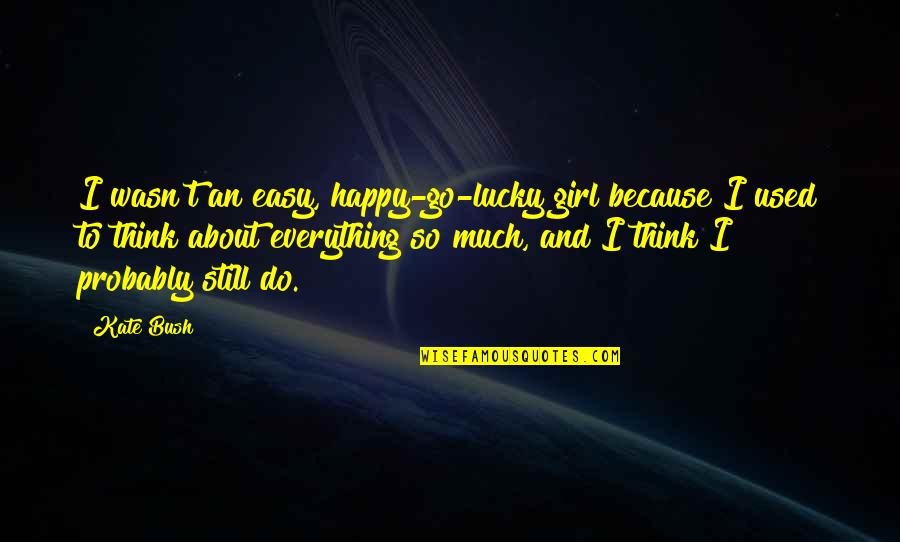 I wasn't an easy, happy-go-lucky girl because I used to think about everything so much, and I think I probably still do. —
Kate Bush
I feel like if writers used writing as therapy we'd have a ton of happy writers. —
Jennifer Gilmore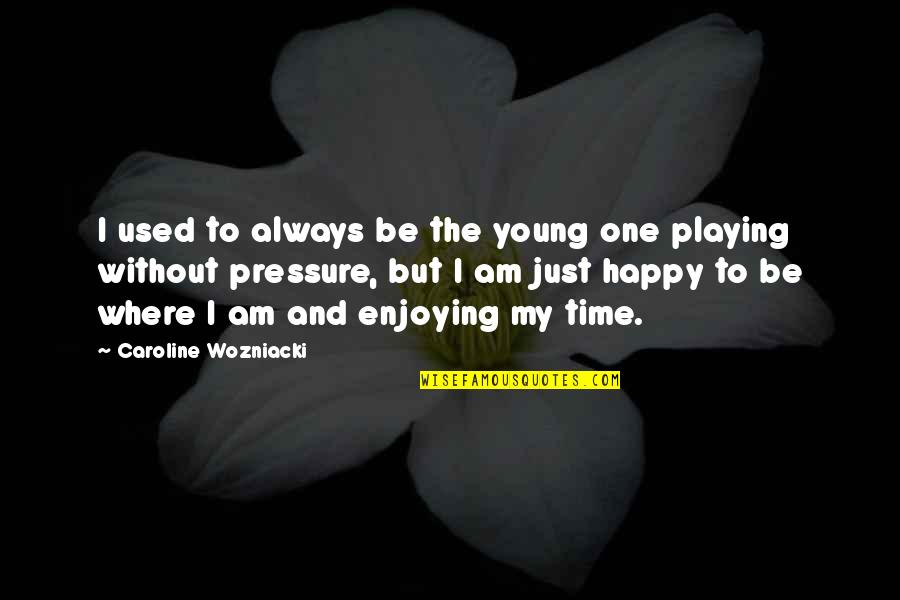 I used to always be the young one playing without pressure, but I am just happy to be where I am and enjoying my time. —
Caroline Wozniacki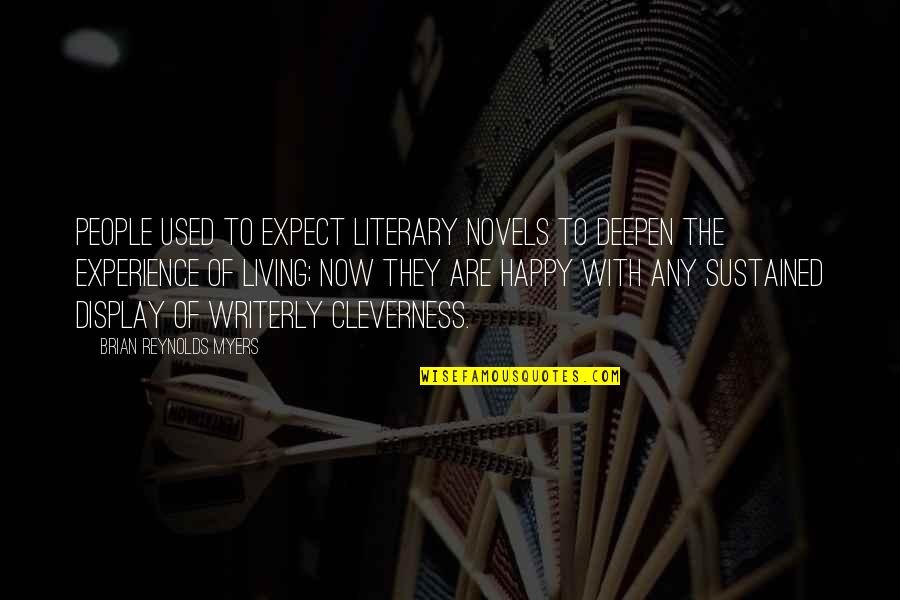 People used to expect literary novels to deepen the experience of living; now they are happy with any sustained display of writerly cleverness. —
Brian Reynolds Myers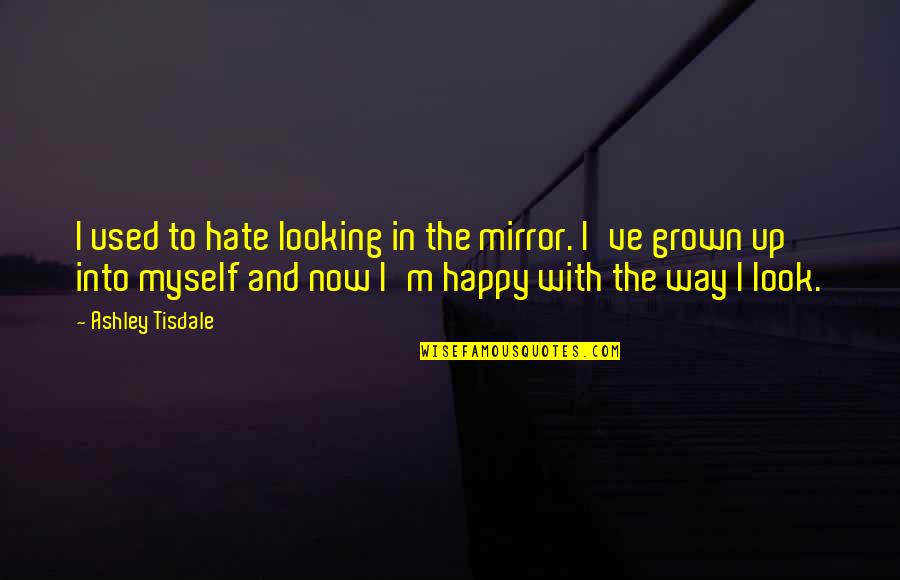 I used to hate looking in the mirror. I've grown up into myself and now I'm happy with the way I look. —
Ashley Tisdale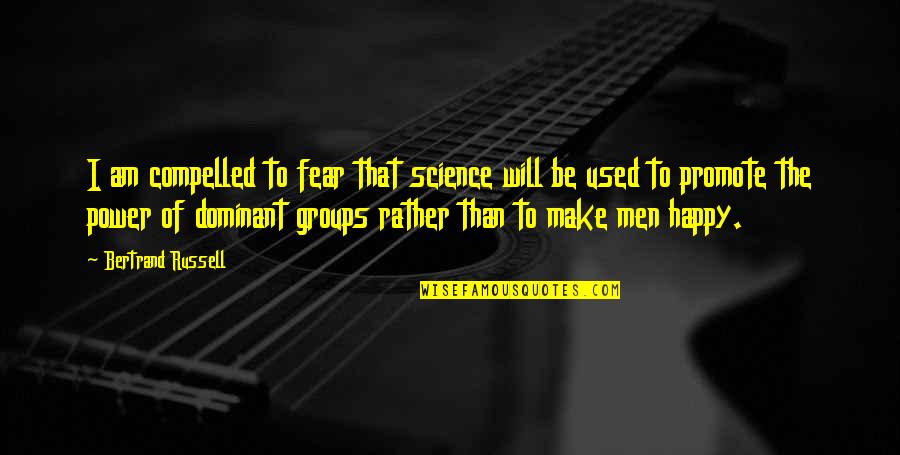 I am compelled to fear that science will be used to promote the power of dominant groups rather than to make men happy. —
Bertrand Russell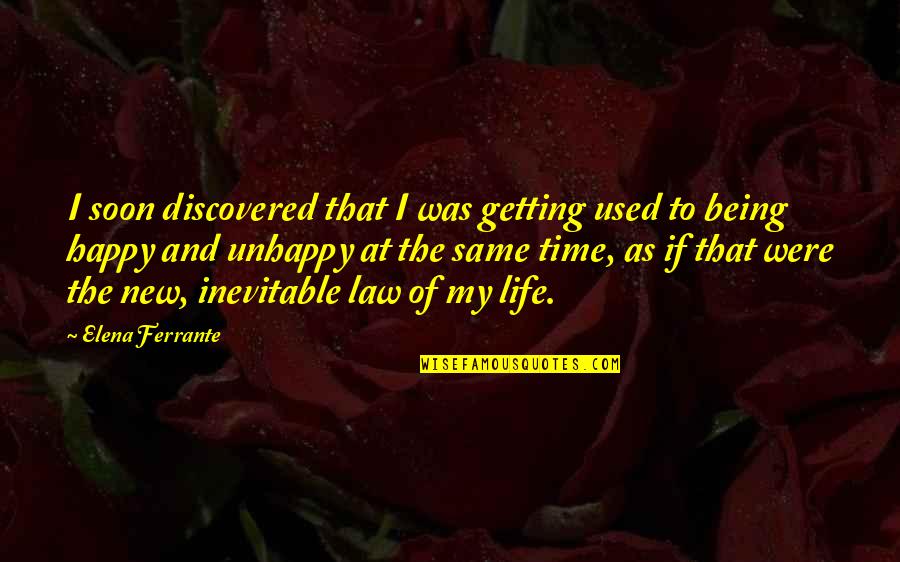 I soon discovered that I was getting used to being happy and unhappy at the same time, as if that were the new, inevitable law of my life. —
Elena Ferrante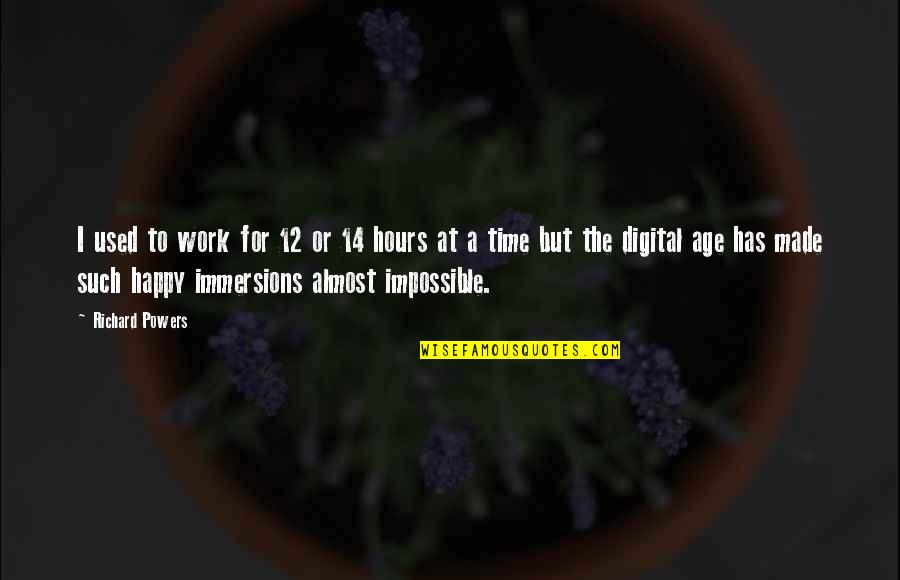 I used to work for 12 or 14 hours at a time but the digital age has made such happy immersions almost impossible. —
Richard Powers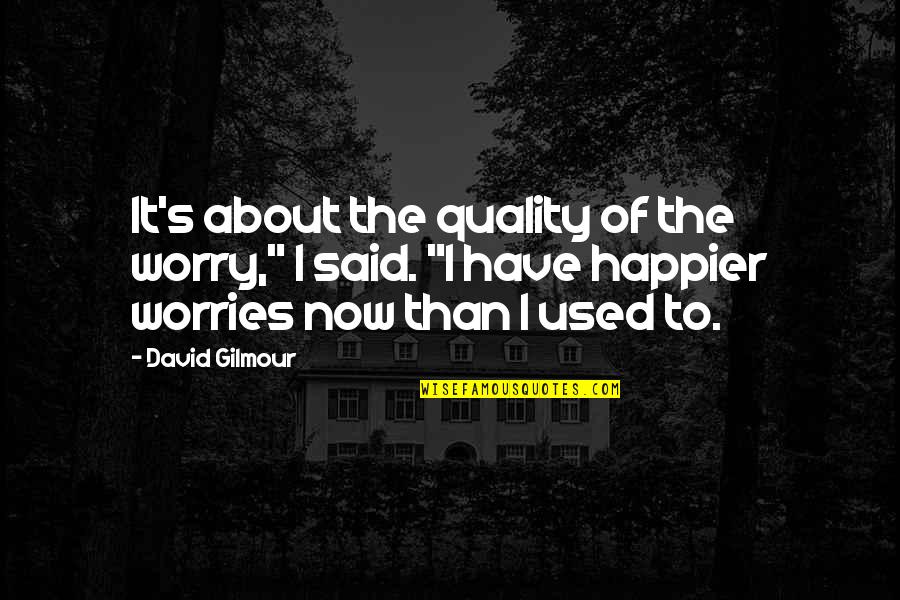 It's about the quality of the worry," I said. "I have happier worries now than I used to. —
David Gilmour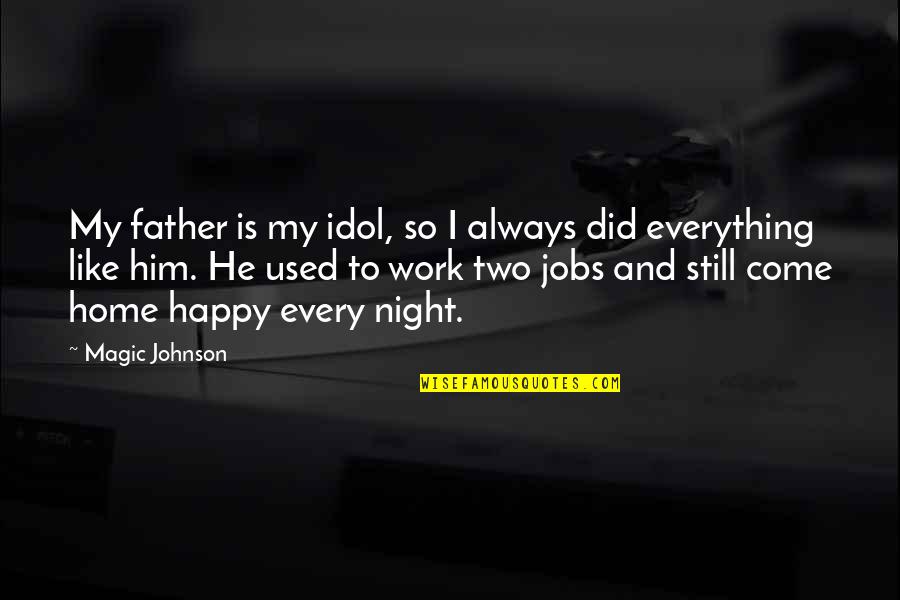 My father is my idol, so I always did everything like him. He used to work two jobs and still come home happy every night. —
Magic Johnson