I Love Music Because Quotes
Collection of top 49 famous quotes about I Love Music Because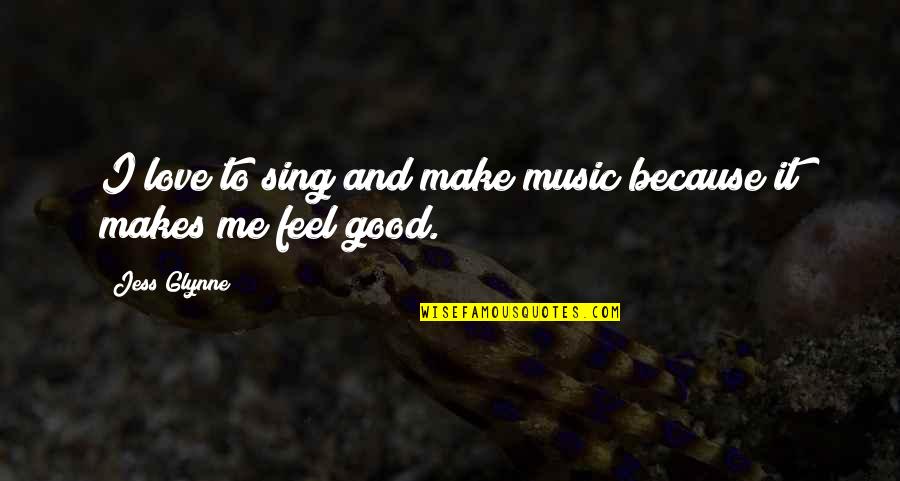 I love to sing and make music because it makes me feel good.
—
Jess Glynne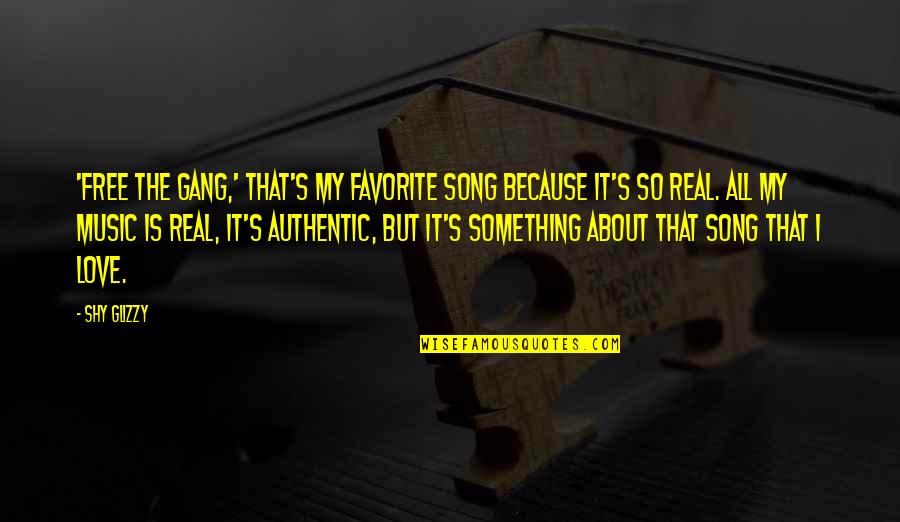 'Free the Gang,' that's my favorite song because it's so real. All my music is real, it's authentic, but it's something about that song that I love.
—
Shy Glizzy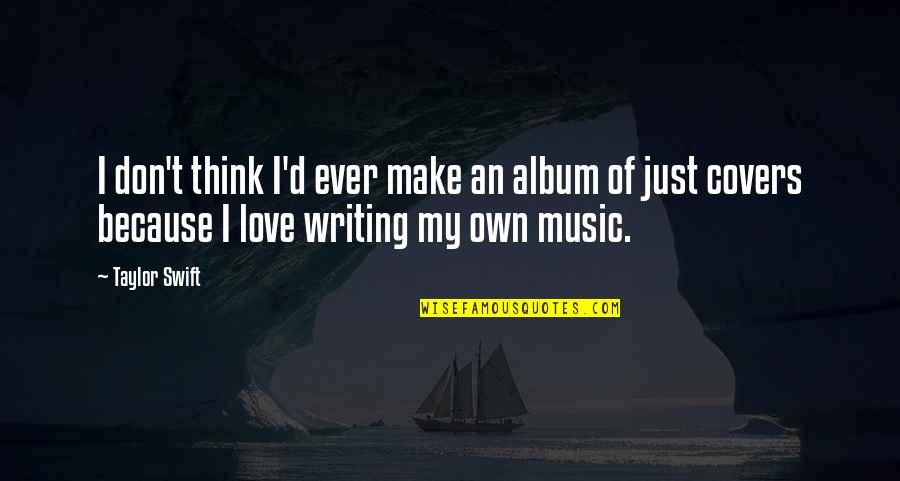 I don't think I'd ever make an album of just covers because I love writing my own music.
—
Taylor Swift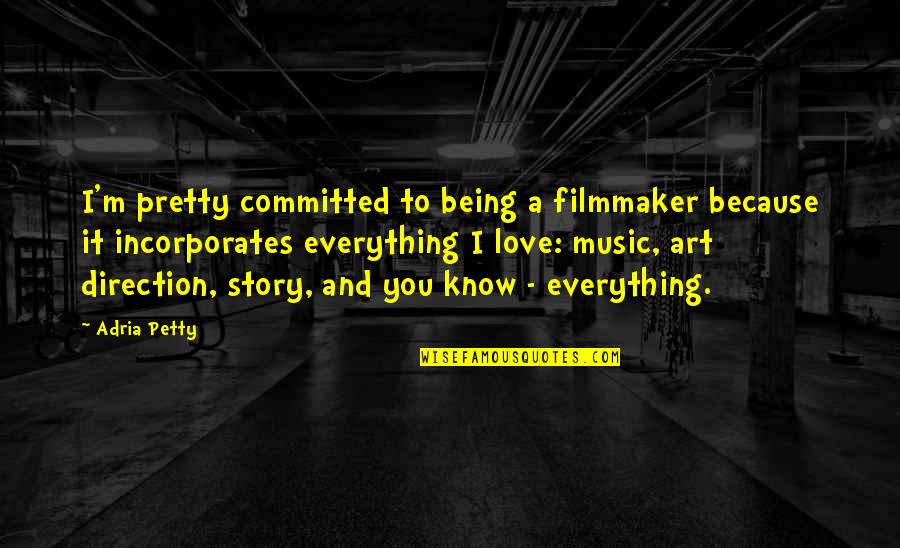 I'm pretty committed to being a filmmaker because it incorporates everything I love: music, art direction, story, and you know - everything.
—
Adria Petty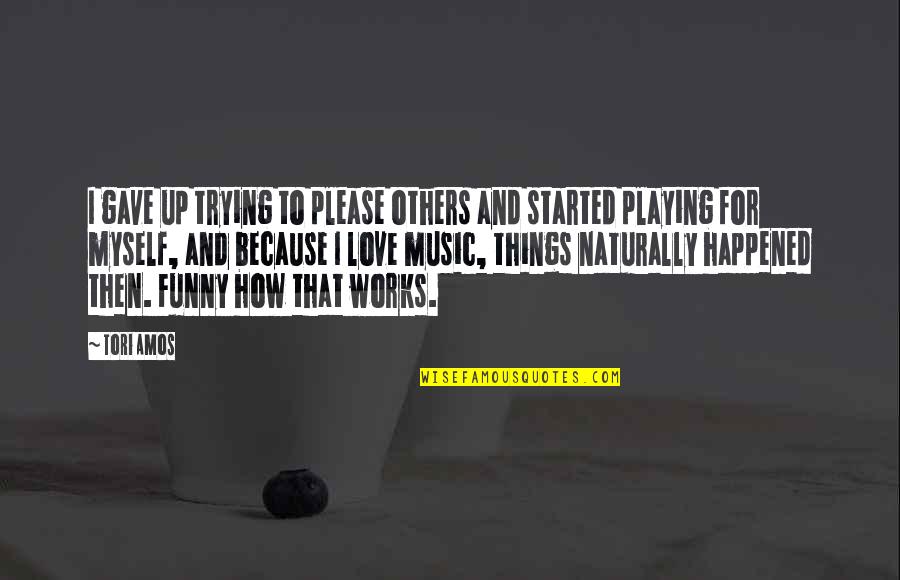 I gave up trying to please others and started playing for myself, and because I love music, things naturally happened then. Funny how that works.
—
Tori Amos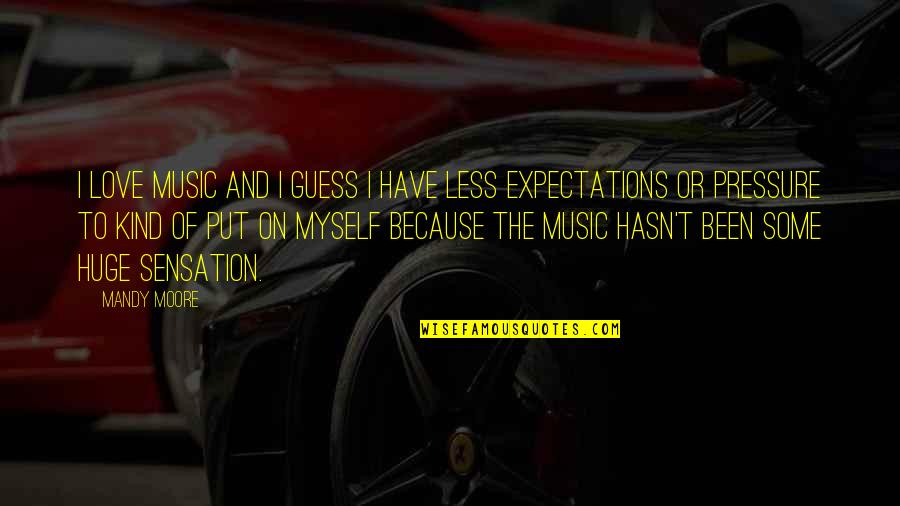 I love music and I guess I have less expectations or pressure to kind of put on myself because the music hasn't been some huge sensation.
—
Mandy Moore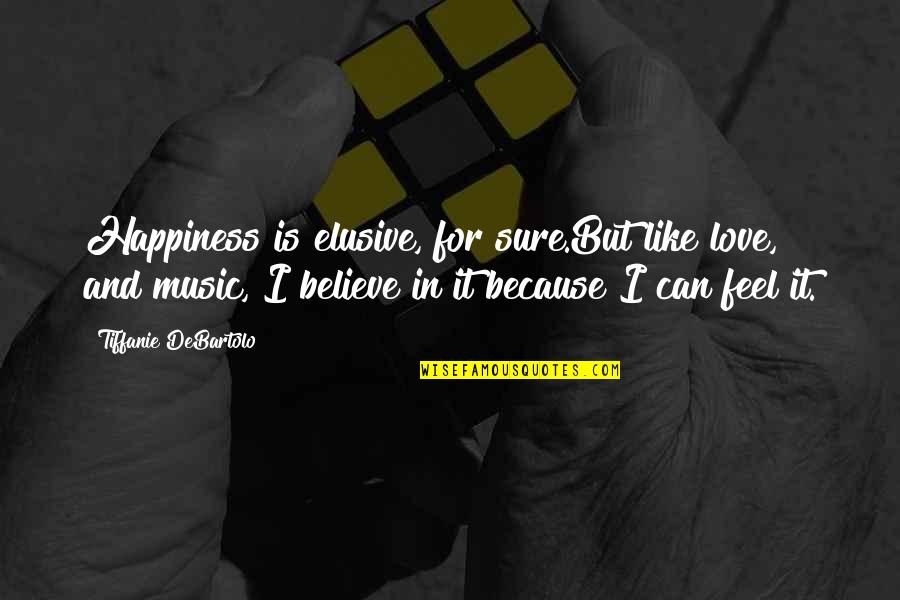 Happiness is elusive, for sure.But like love, and music, I believe in it because I can feel it.
—
Tiffanie DeBartolo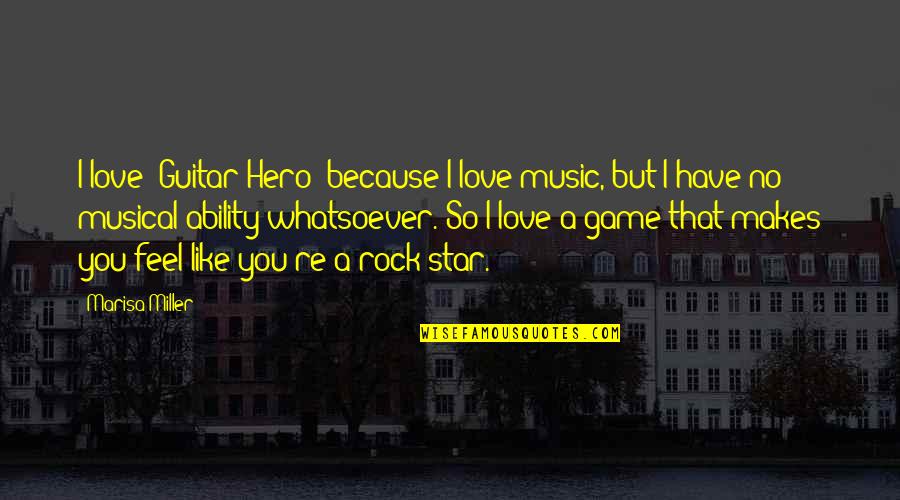 I love 'Guitar Hero' because I love music, but I have no musical ability whatsoever. So I love a game that makes you feel like you're a rock star.
—
Marisa Miller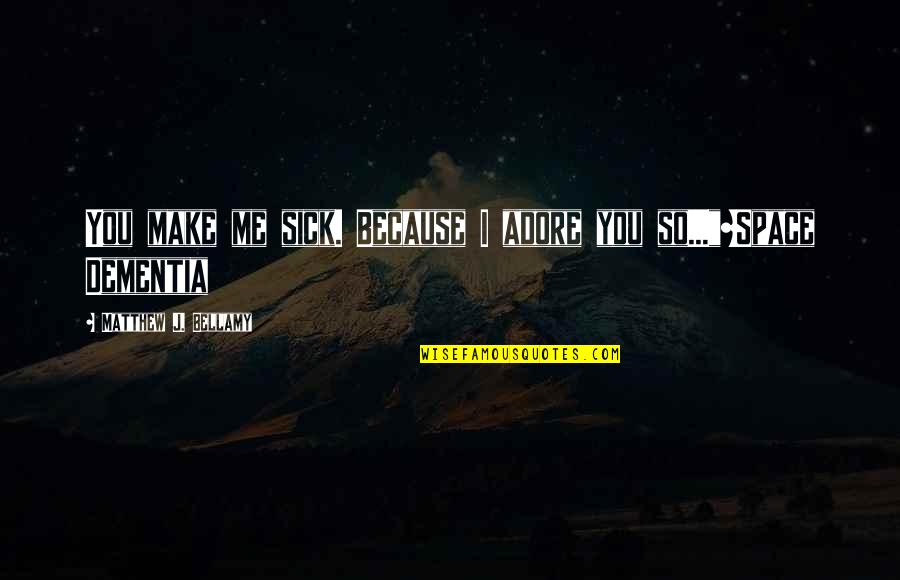 You make me sick. Because I adore you so..."
~Space Dementia
—
Matthew J. Bellamy
I personally love J.Lo because she's a fashion icon and I love her music.
—
Jessica Sanchez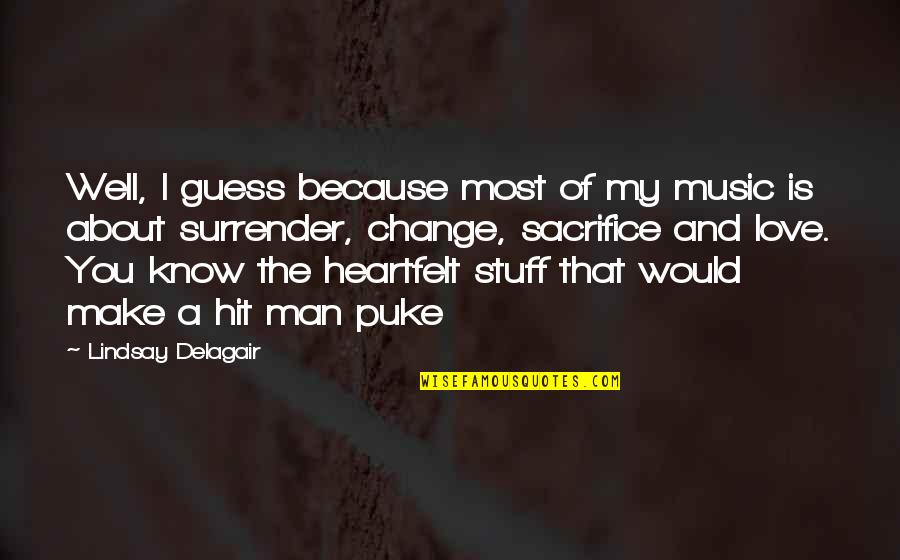 Well, I guess because most of my music is about surrender, change, sacrifice and love. You know the heartfelt stuff that would make a hit man puke
—
Lindsay Delagair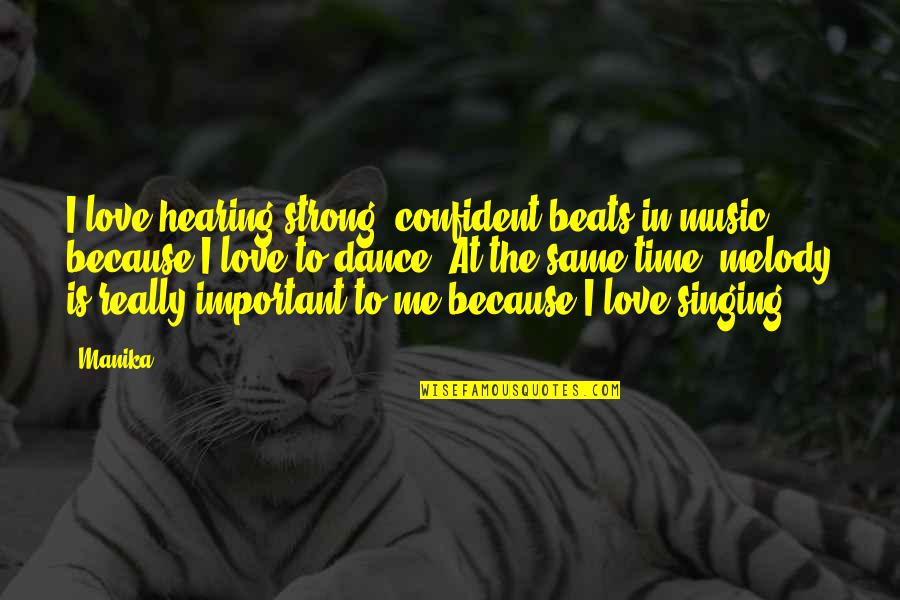 I love hearing strong, confident beats in music because I love to dance. At the same time, melody is really important to me because I love singing.
—
Manika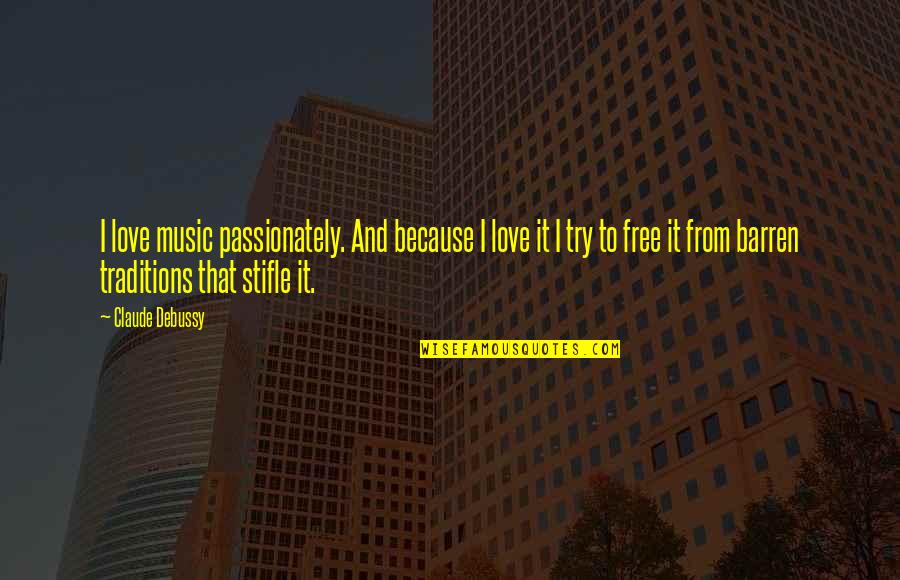 I love music passionately. And because I love it I try to free it from barren traditions that stifle it.
—
Claude Debussy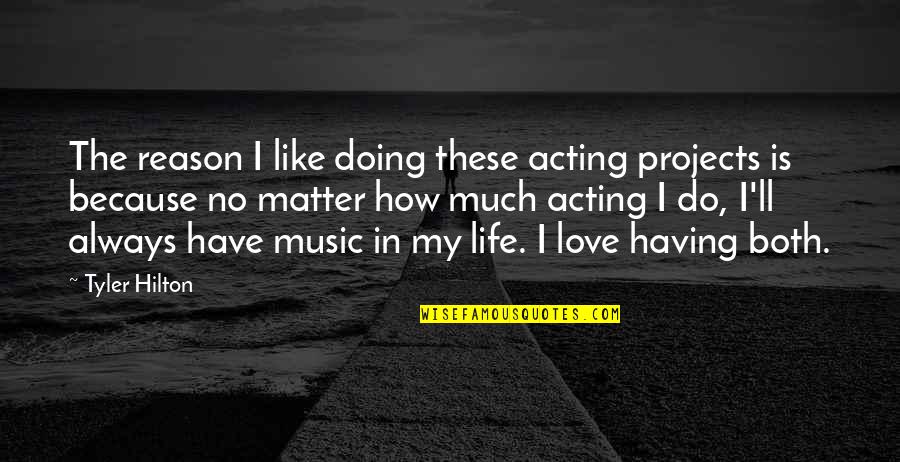 The reason I like doing these acting projects is because no matter how much acting I do, I'll always have music in my life. I love having both. —
Tyler Hilton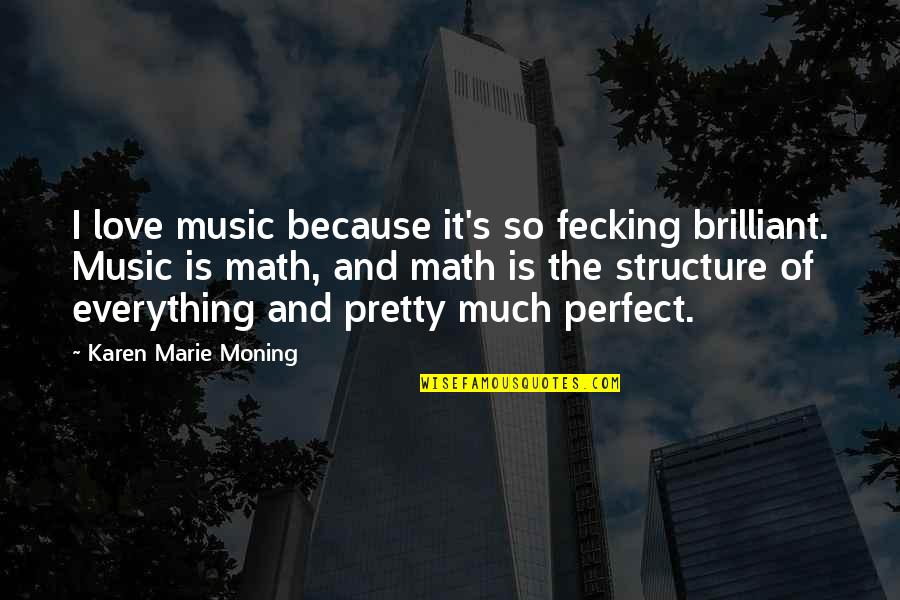 I love music because
it's so fecking brilliant. Music is math, and math is the structure of everything and pretty much perfect. —
Karen Marie Moning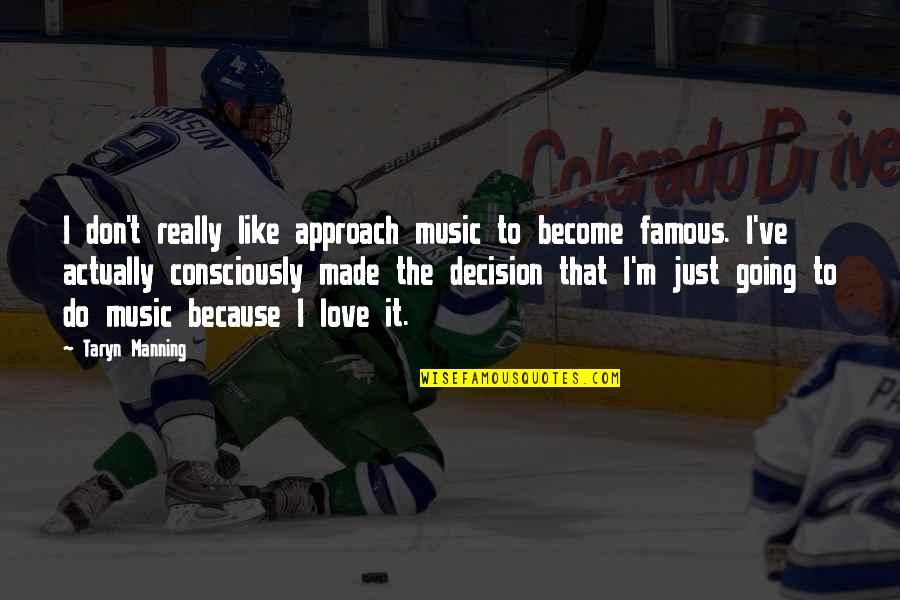 I don't really like approach music to become famous. I've actually consciously made the decision that I'm just going to do music because I love it. —
Taryn Manning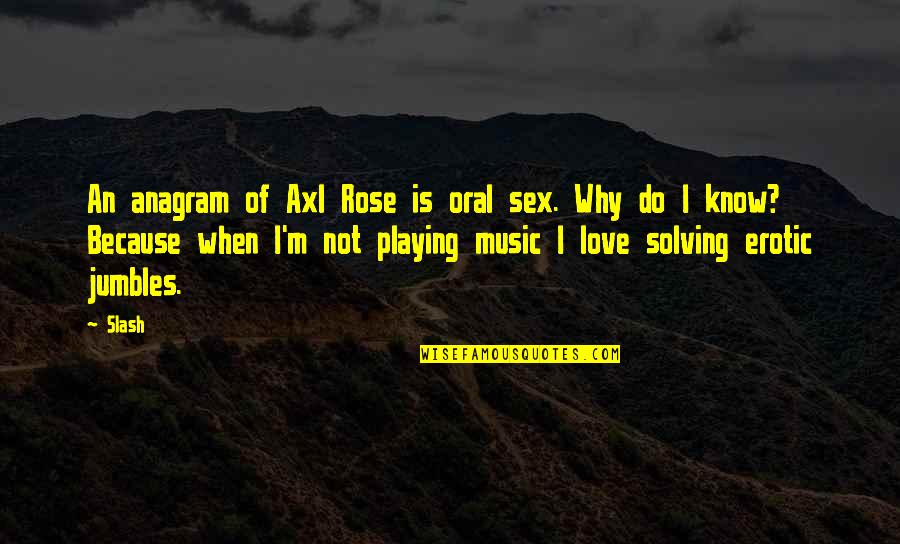 An anagram of Axl Rose is oral sex. Why do I know? Because when I'm not playing music I love solving erotic jumbles. —
Slash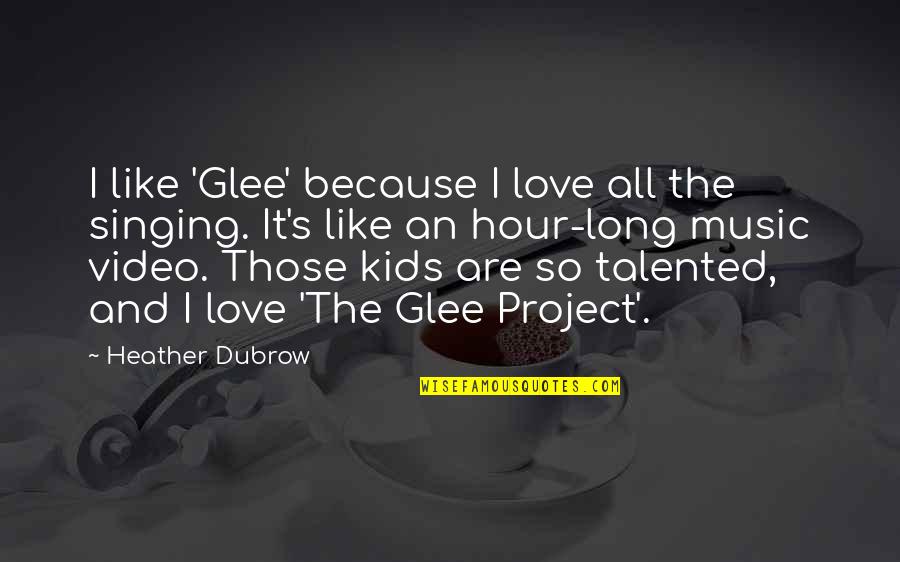 I like 'Glee' because I love all the singing. It's like an hour-long music video. Those kids are so talented, and I love 'The Glee Project'. —
Heather Dubrow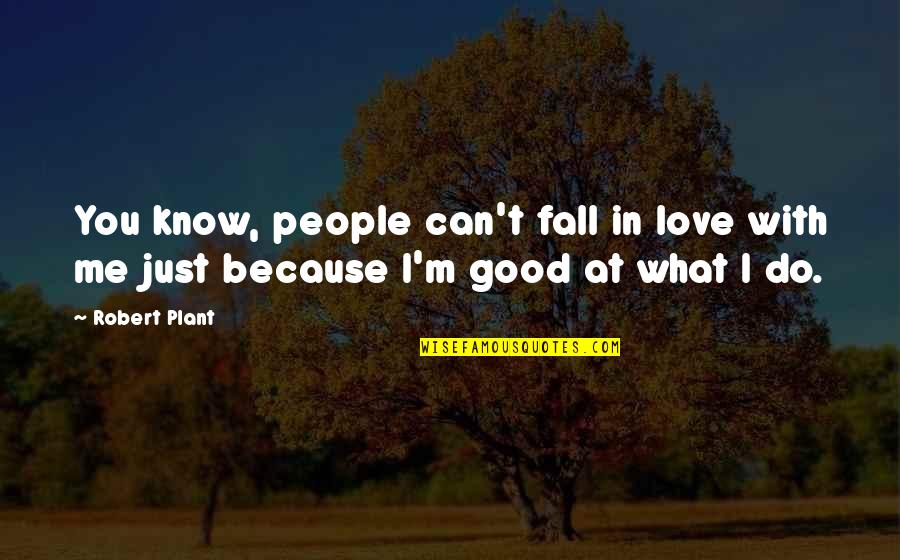 You know, people can't fall in love with me just because I'm good at what I do. —
Robert Plant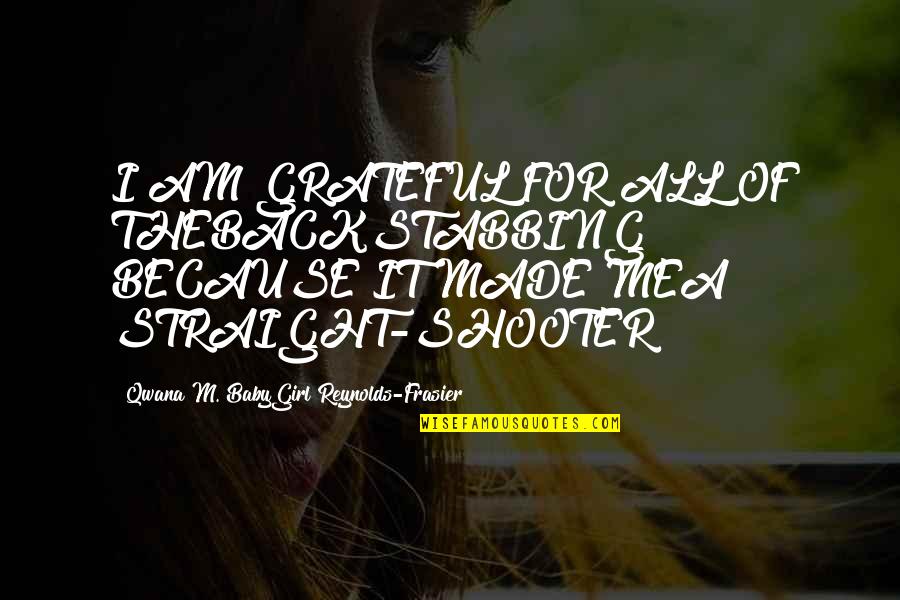 I AM GRATEFUL FOR ALL OF THE
BACKSTABBING
BECAUSE IT MADE ME
A STRAIGHT-SHOOTER! —
Qwana M. BabyGirl Reynolds-Frasier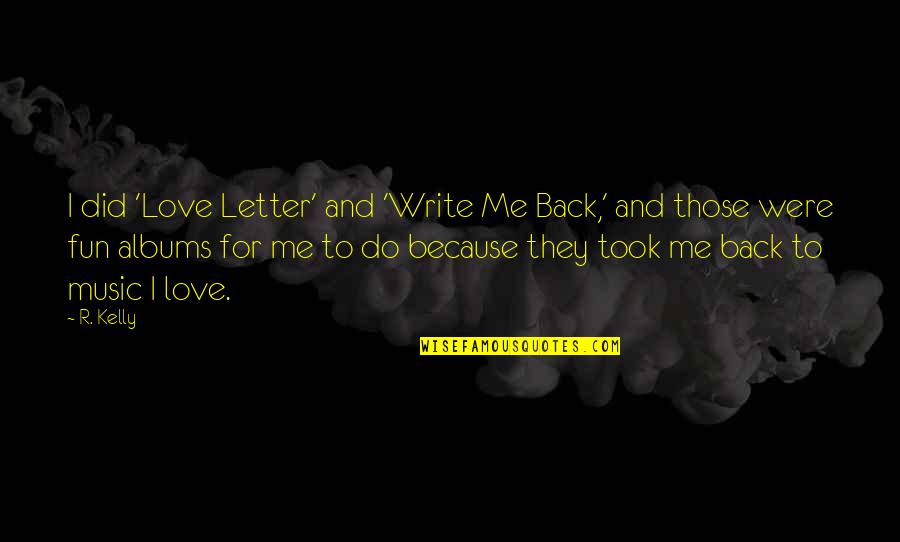 I did 'Love Letter' and 'Write Me Back,' and those were fun albums for me to do because they took me back to music I love. —
R. Kelly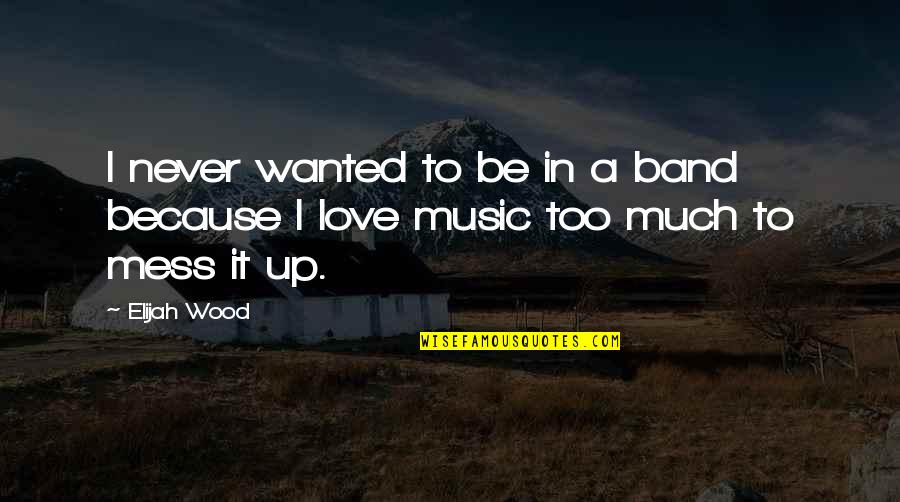 I never wanted to be in a band because I love music too much to mess it up. —
Elijah Wood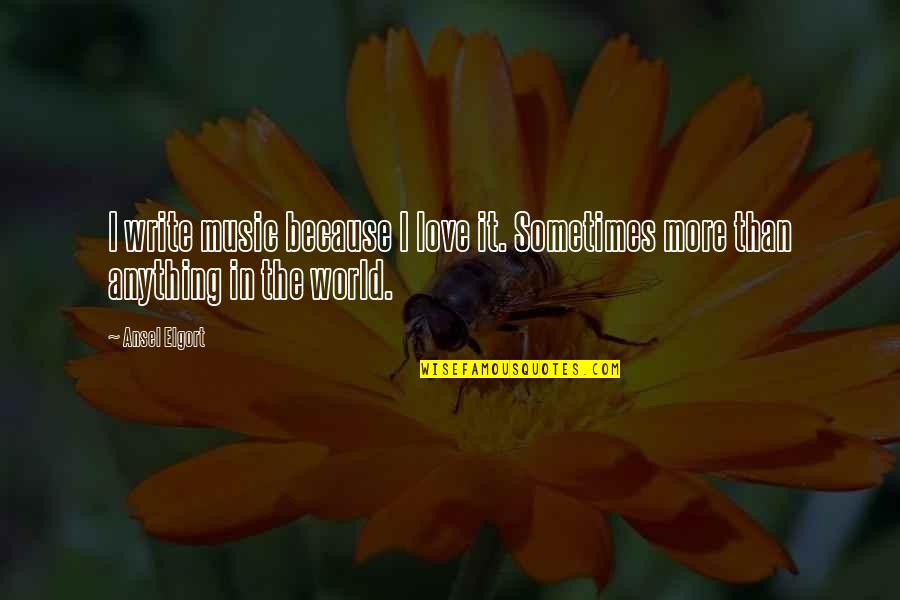 I write music because I love it. Sometimes more than anything in the world. —
Ansel Elgort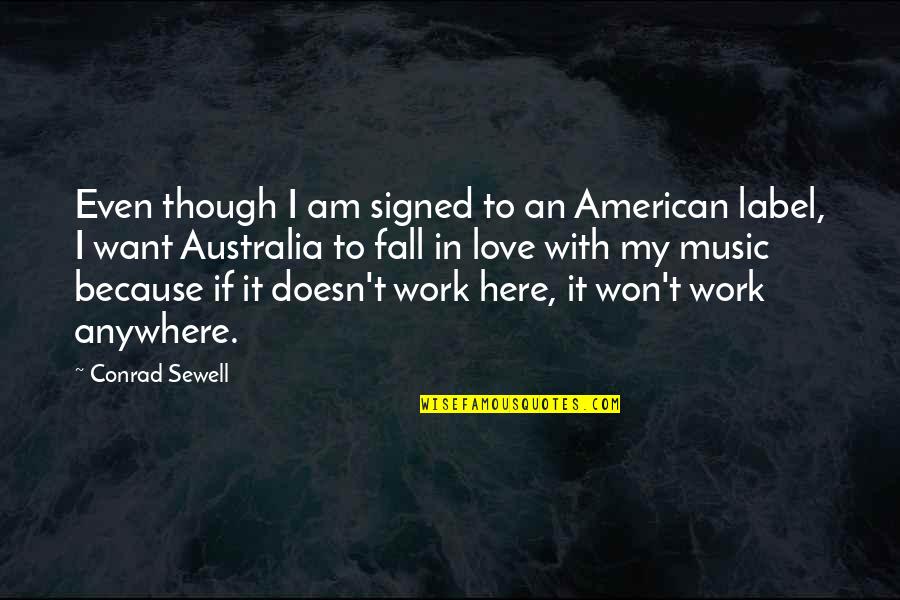 Even though I am signed to an American label, I want Australia to fall in love with my music because if it doesn't work here, it won't work anywhere. —
Conrad Sewell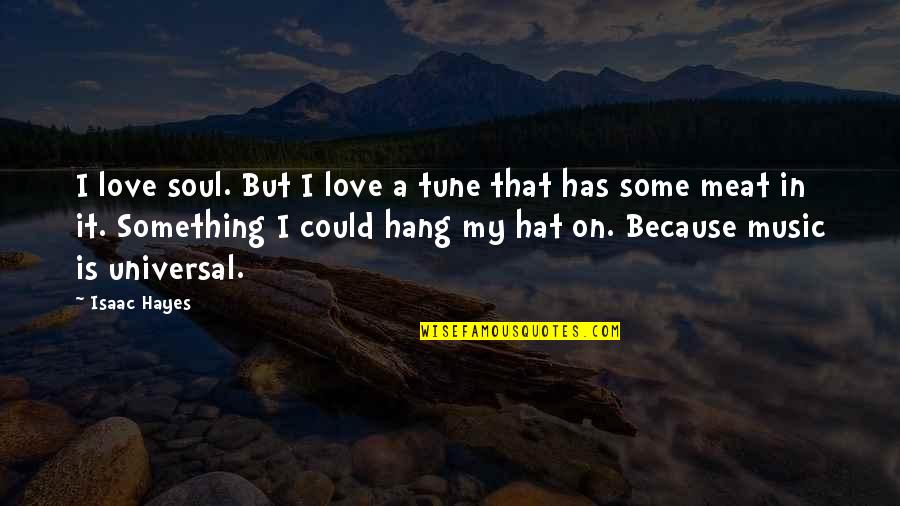 I love soul. But I love a tune that has some meat in it. Something I could hang my hat on. Because music is universal. —
Isaac Hayes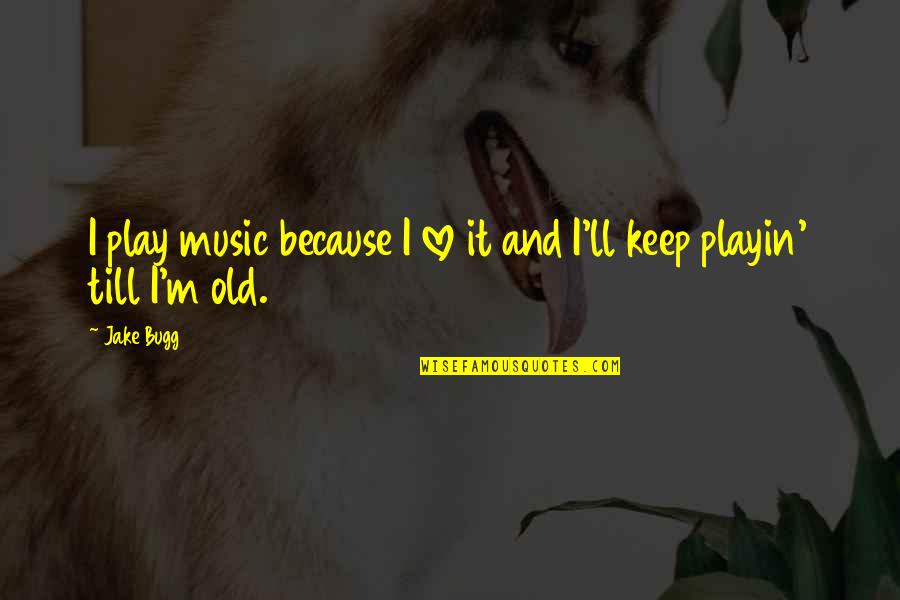 I play music because I love it and I'll keep playin' till I'm old. —
Jake Bugg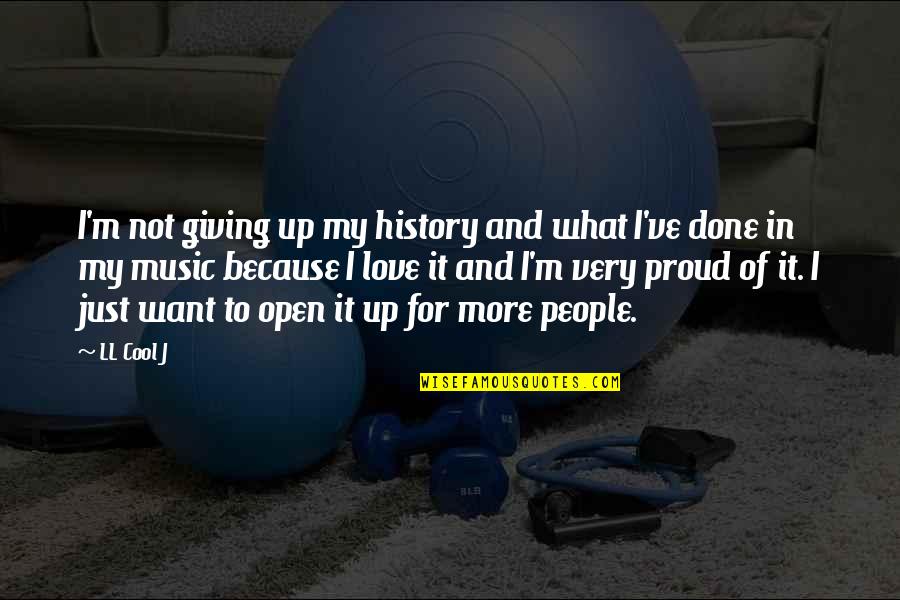 I'm not giving up my history and what I've done in my music because I love it and I'm very proud of it. I just want to open it up for more people. —
LL Cool J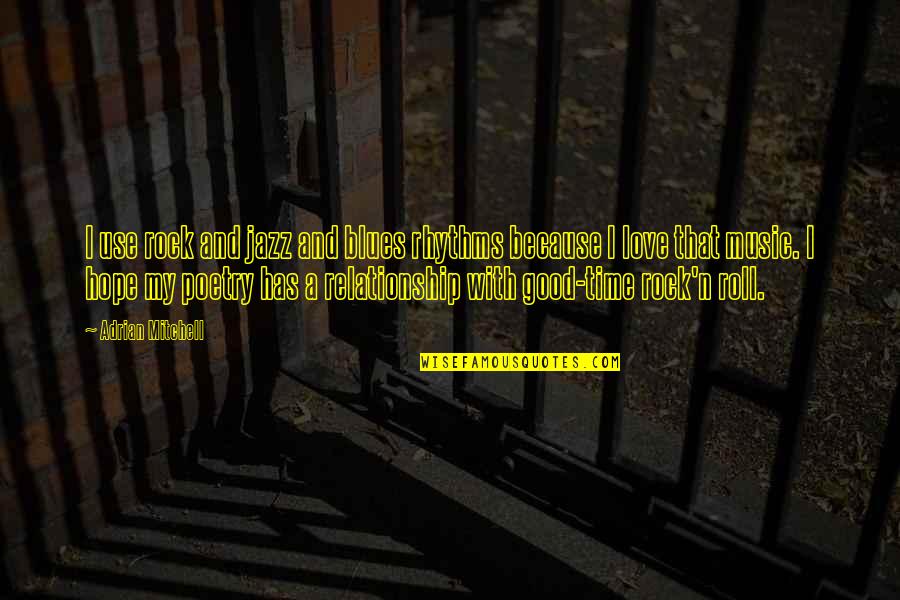 I use rock and jazz and blues rhythms because I love that music. I hope my poetry has a relationship with good-time rock'n roll. —
Adrian Mitchell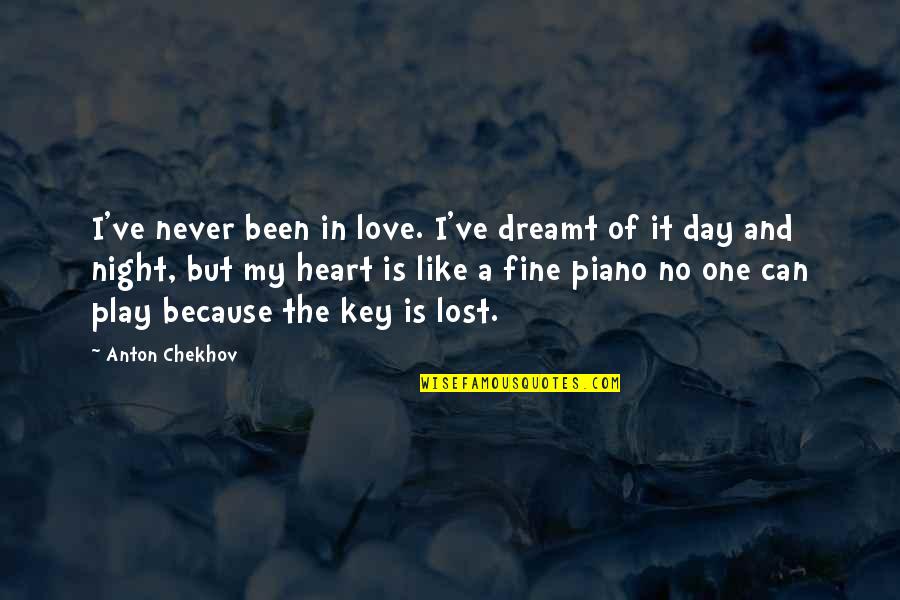 I've never been in love. I've dreamt of it day and night, but my heart is like a fine piano no one can play because the key is lost. —
Anton Chekhov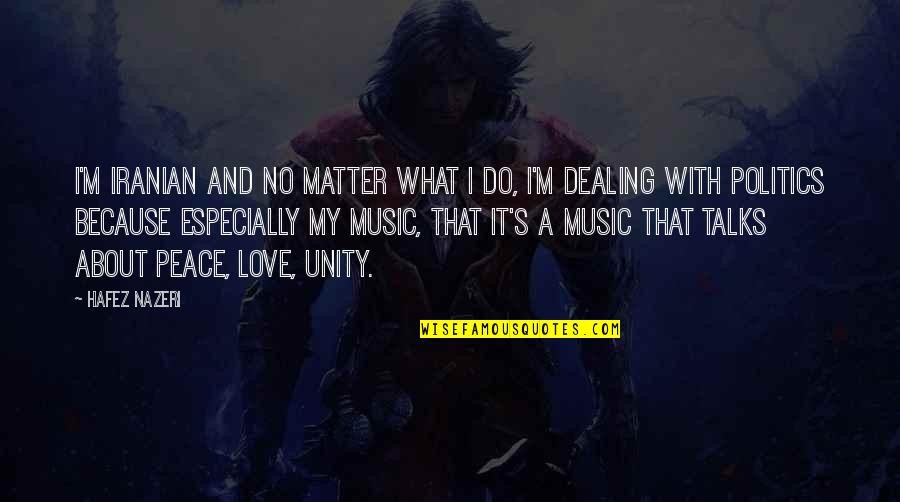 I'm Iranian and no matter what I do, I'm dealing with politics because especially my music, that it's a music that talks about peace, love, unity. —
Hafez Nazeri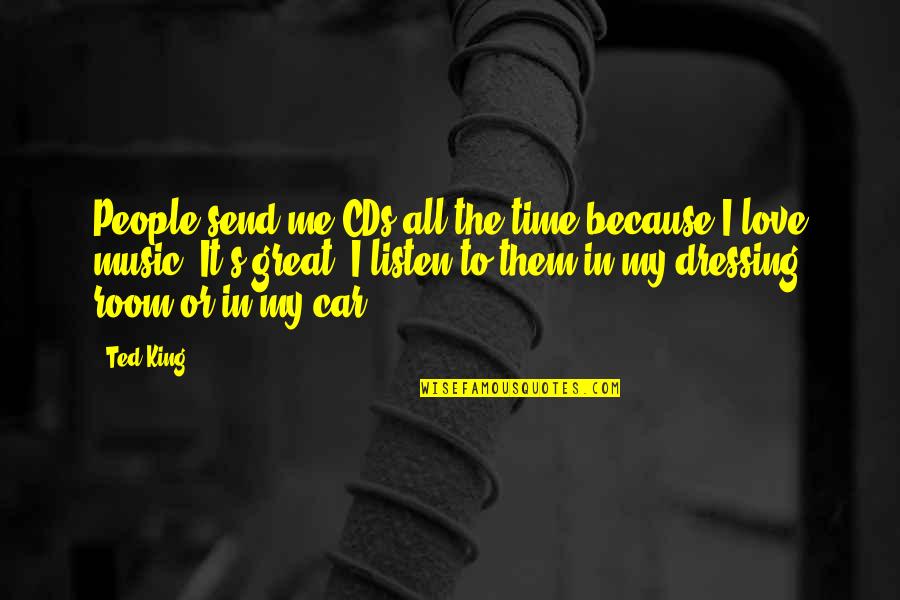 People send me CDs all the time because I love music. It's great. I listen to them in my dressing room or in my car. —
Ted King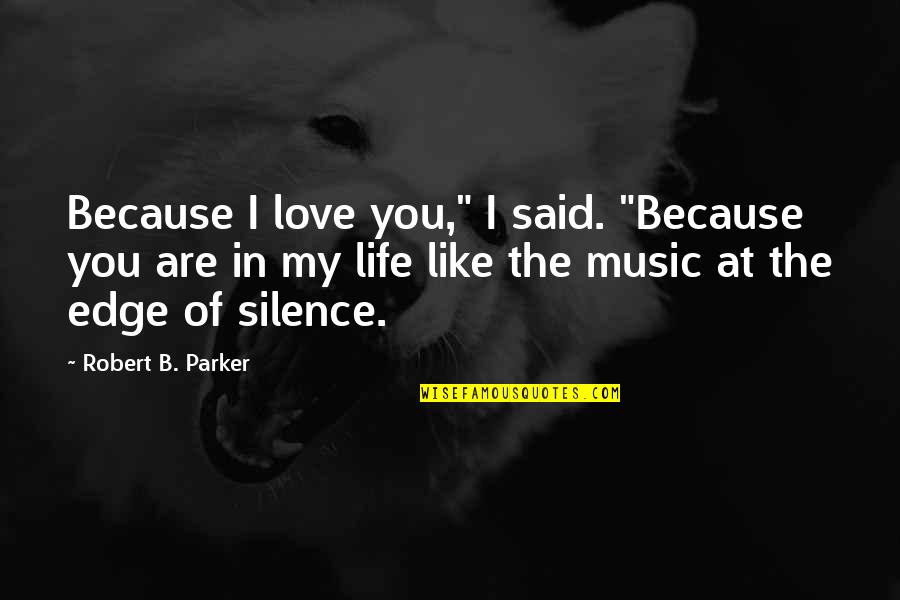 Because I love you," I said. "Because you are in my life like the music at the edge of silence. —
Robert B. Parker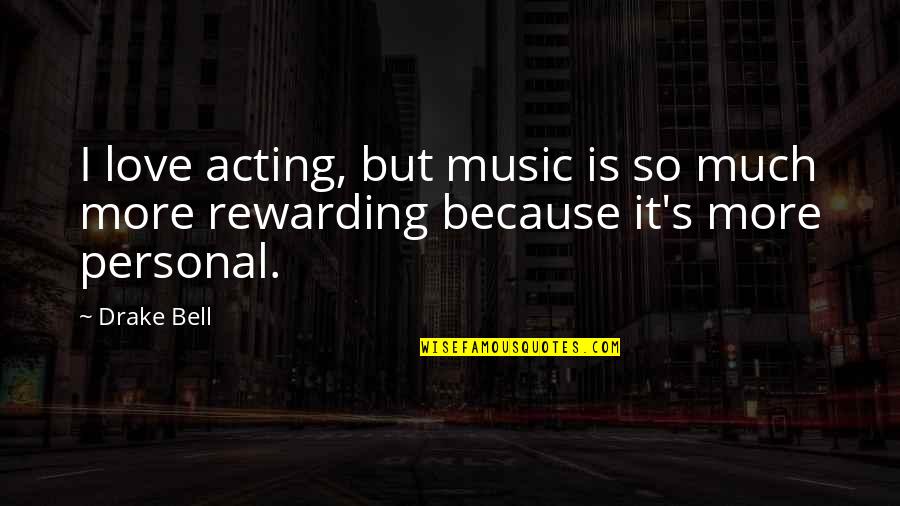 I love acting, but music is so much more rewarding because it's more personal. —
Drake Bell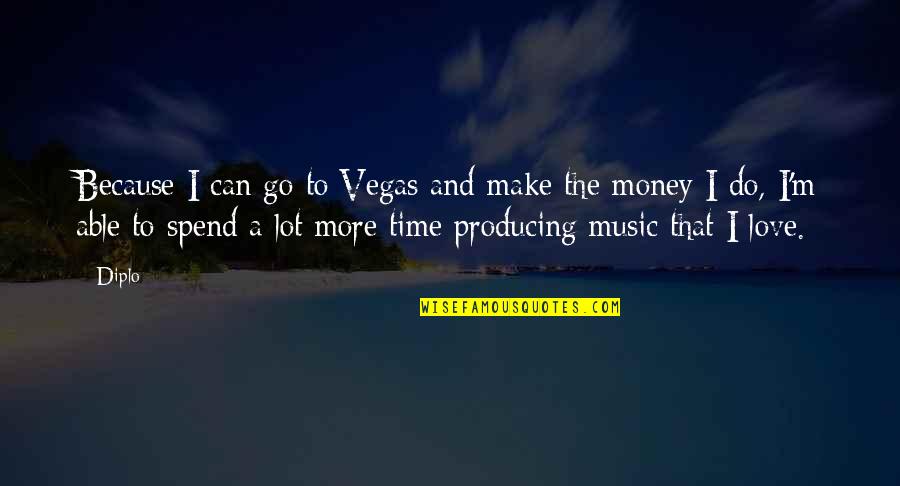 Because I can go to Vegas and make the money I do, I'm able to spend a lot more time producing music that I love. —
Diplo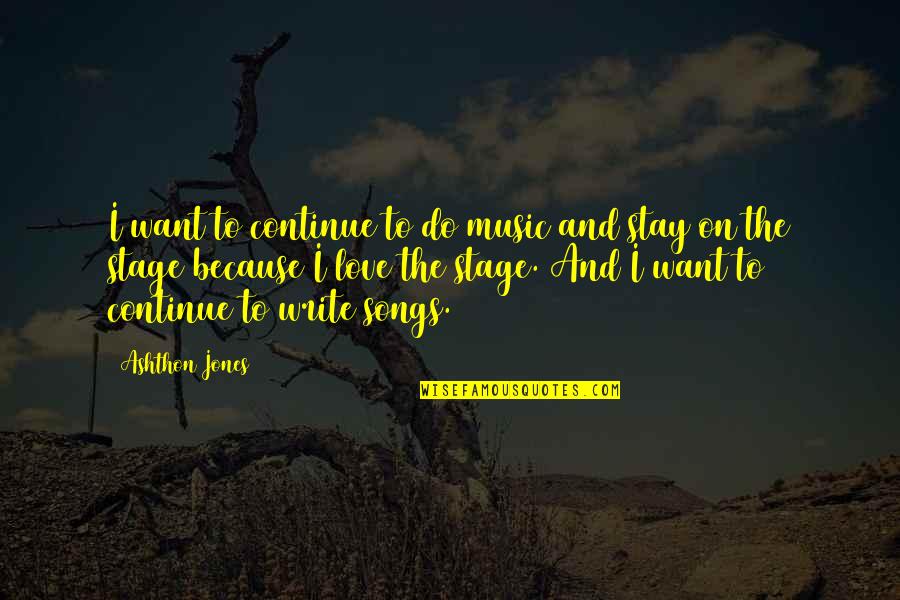 I want to continue to do music and stay on the stage because I love the stage. And I want to continue to write songs. —
Ashthon Jones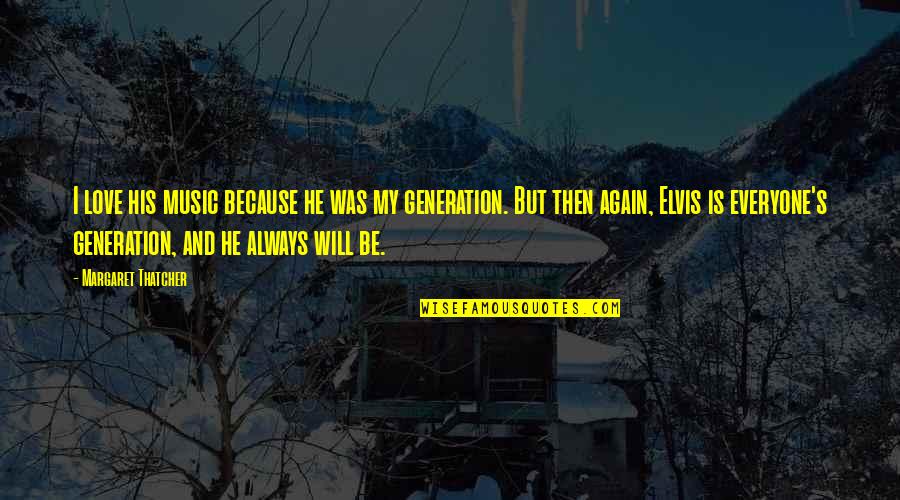 I love his music because he was my generation. But then again, Elvis is everyone's generation, and he always will be. —
Margaret Thatcher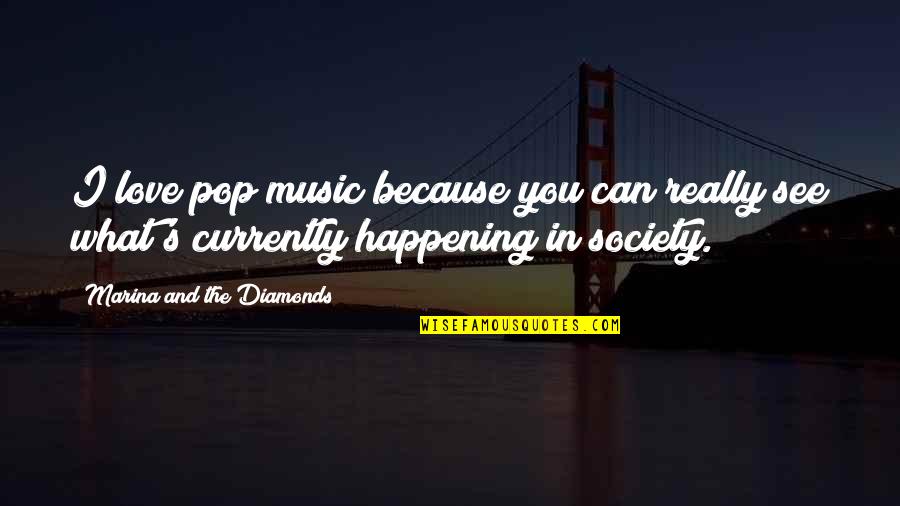 I love pop music because you can really see what's currently happening in society. —
Marina And The Diamonds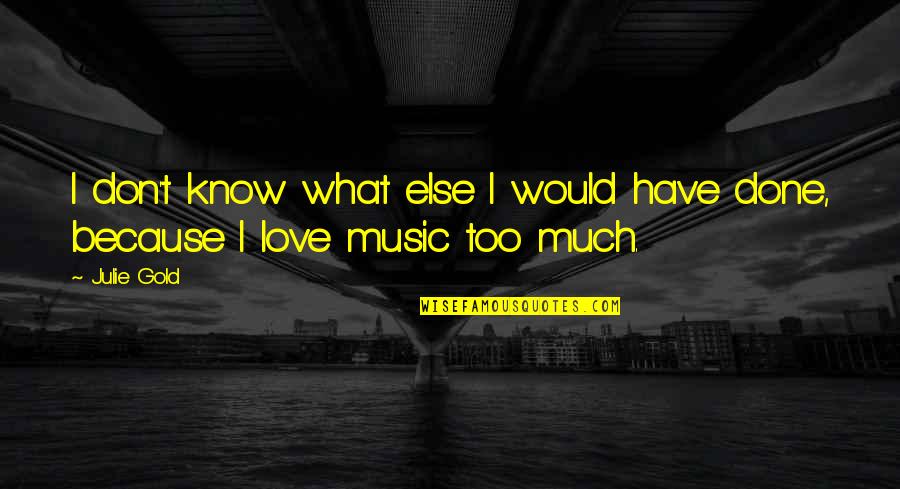 I don't know what else I would have done, because I love music too much. —
Julie Gold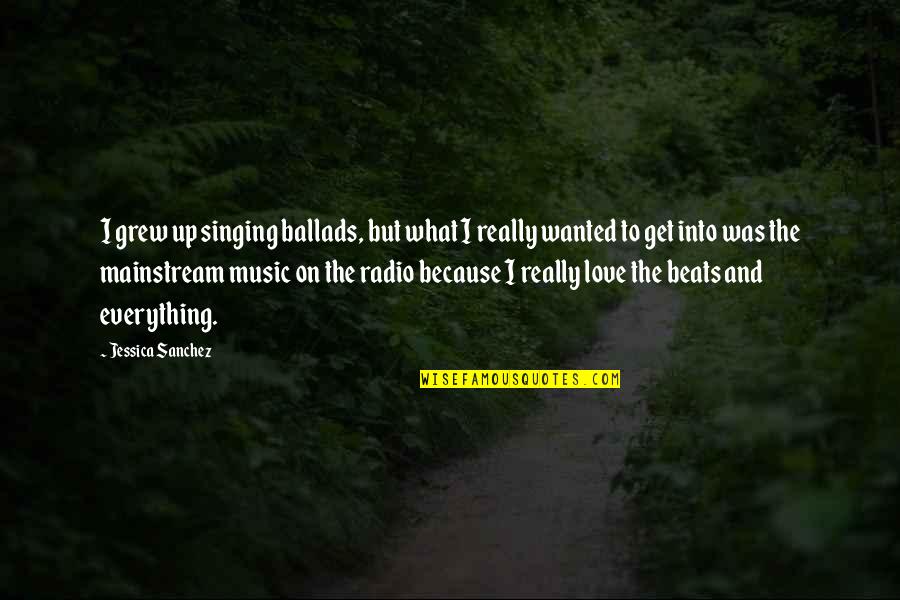 I grew up singing ballads, but what I really wanted to get into was the mainstream music on the radio because I really love the beats and everything. —
Jessica Sanchez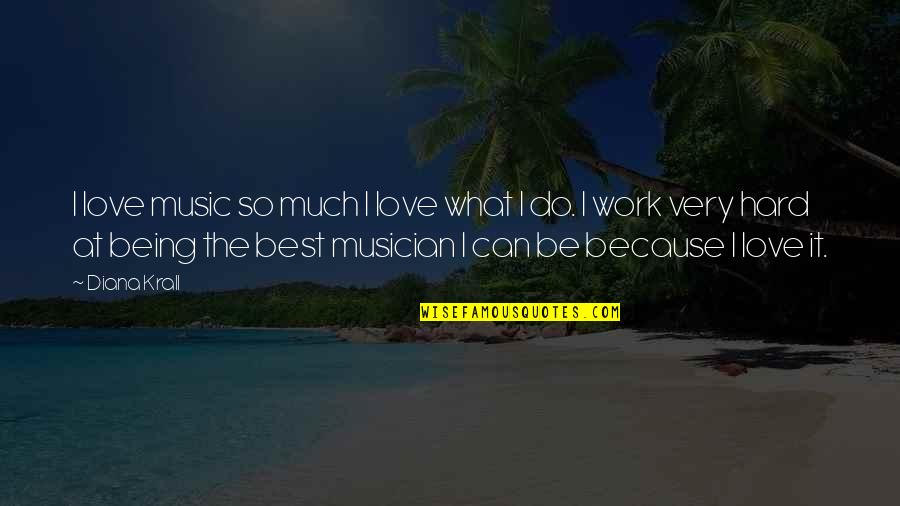 I love music so much I love what I do. I work very hard at being the best musician I can be because I love it. —
Diana Krall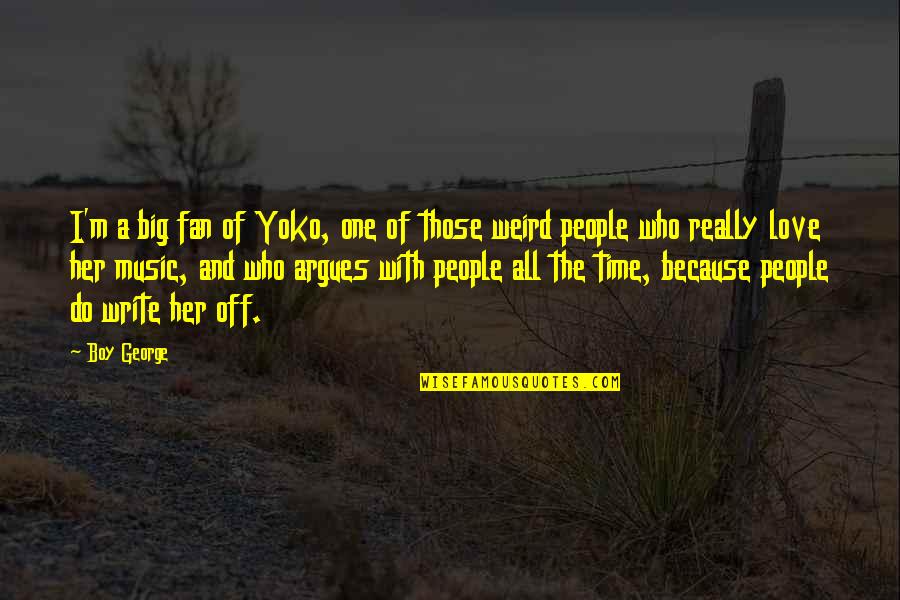 I'm a big fan of Yoko, one of those weird people who really love her music, and who argues with people all the time, because people do write her off. —
Boy George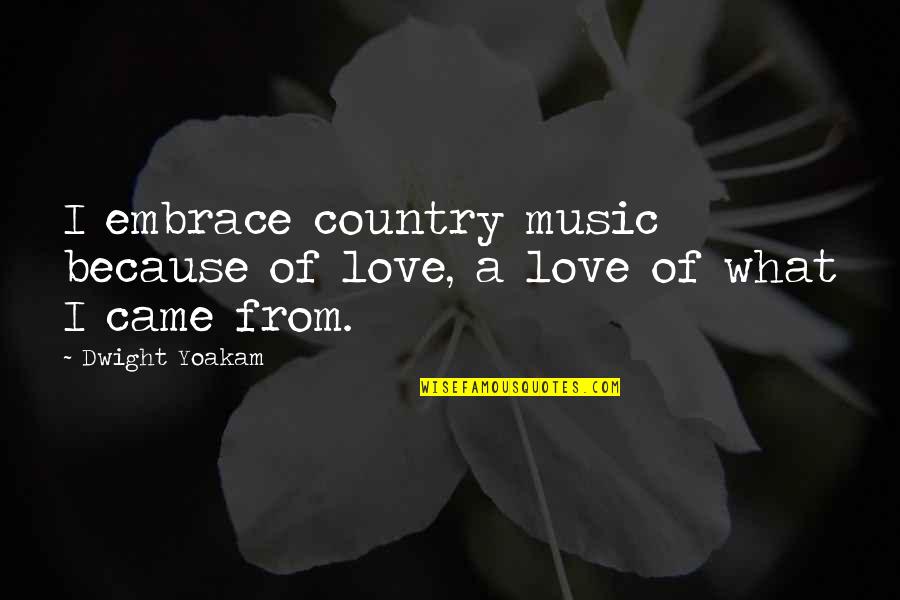 I embrace country music because of love, a love of what I came from. —
Dwight Yoakam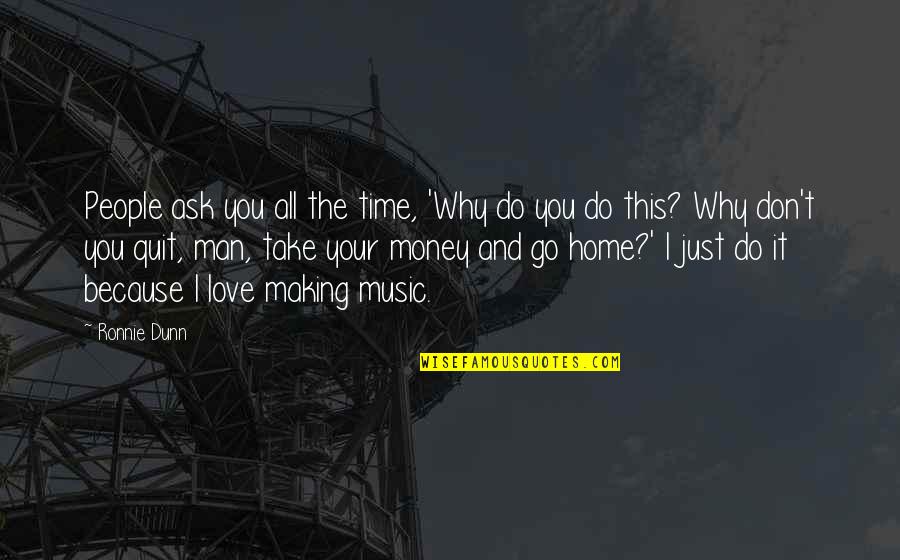 People ask you all the time, 'Why do you do this? Why don't you quit, man, take your money and go home?' I just do it because I love making music. —
Ronnie Dunn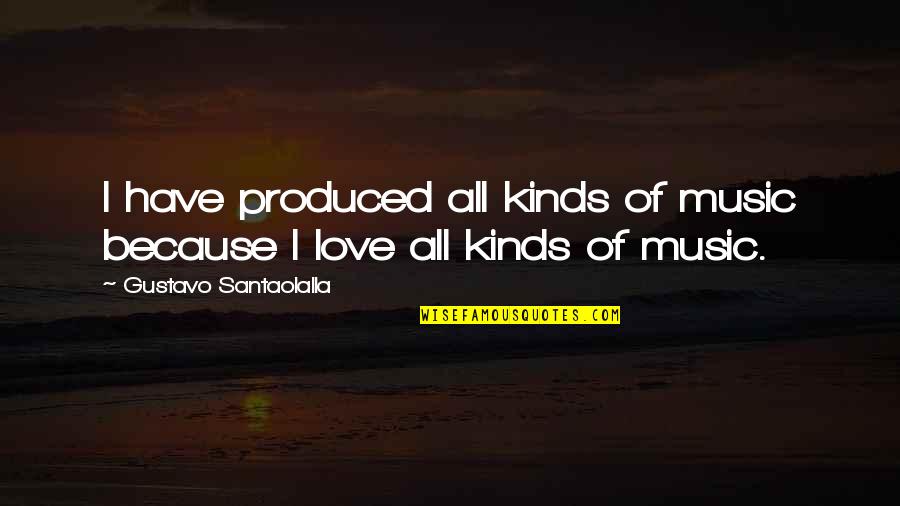 I have produced all kinds of music because I love all kinds of music. —
Gustavo Santaolalla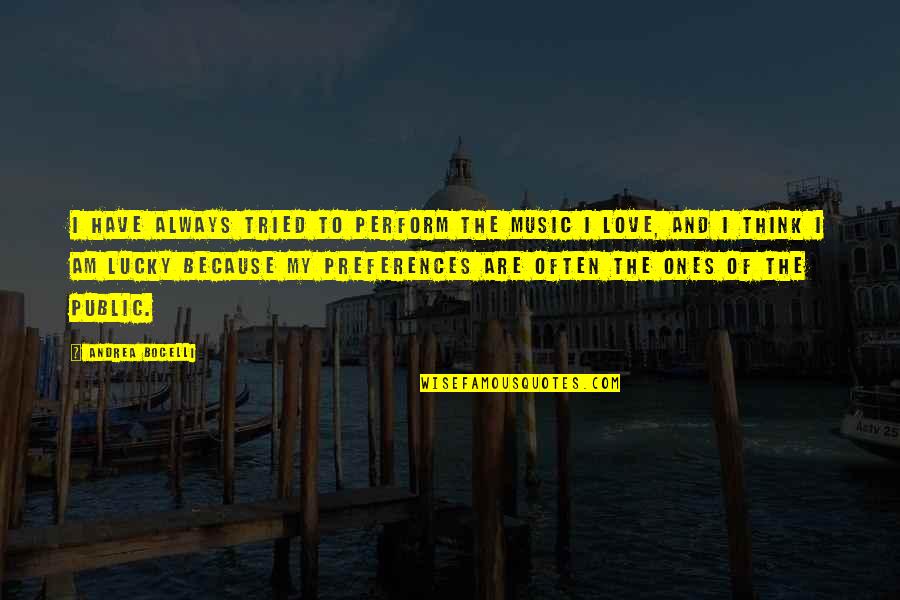 I have always tried to perform the music I love, and I think I am lucky because my preferences are often the ones of the public. —
Andrea Bocelli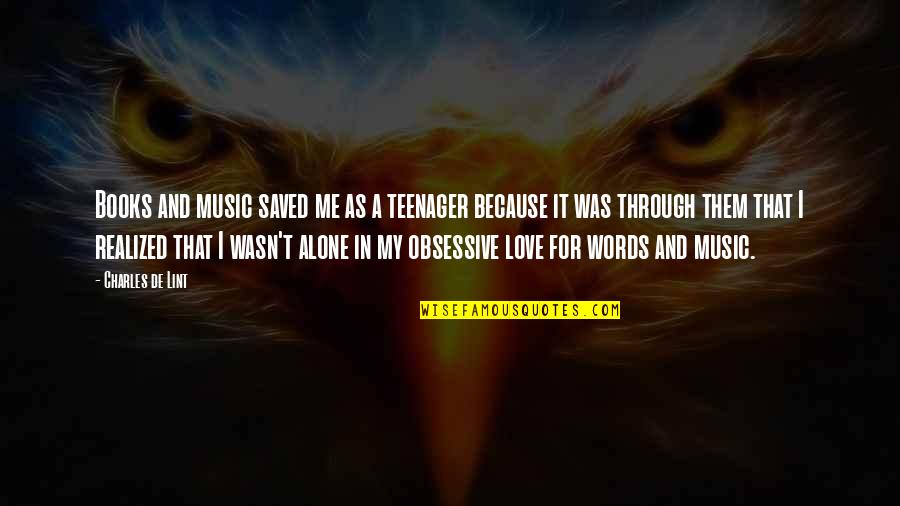 Books and music saved me as a teenager because it was through them that I realized that I wasn't alone in my obsessive love for words and music. —
Charles De Lint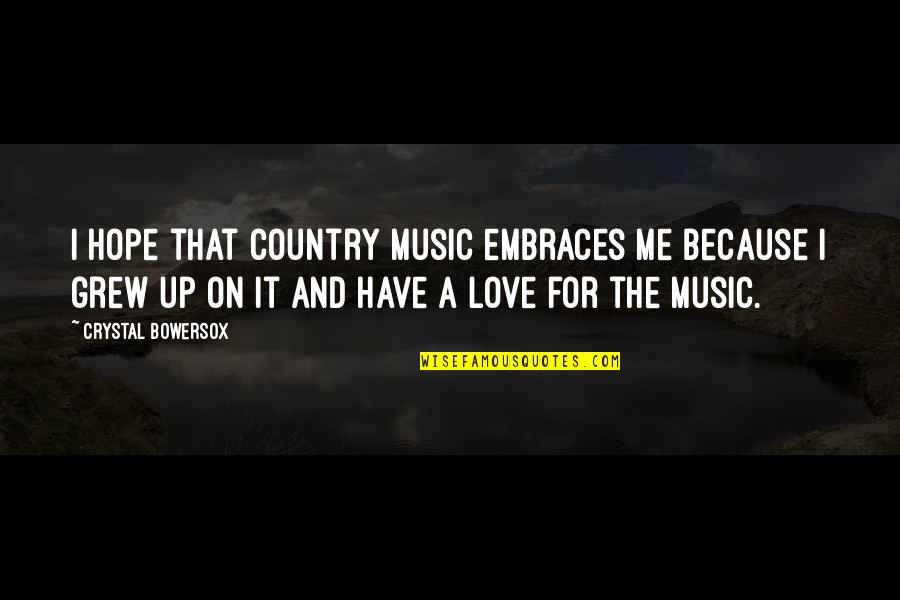 I hope that country music embraces me because I grew up on it and have a love for the music. —
Crystal Bowersox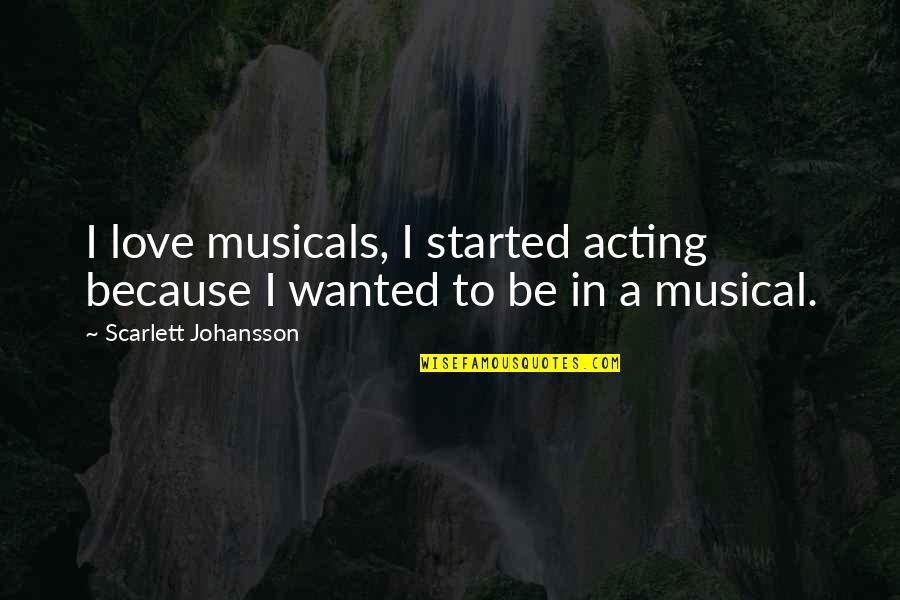 I love musicals, I started acting because I wanted to be in a musical. —
Scarlett Johansson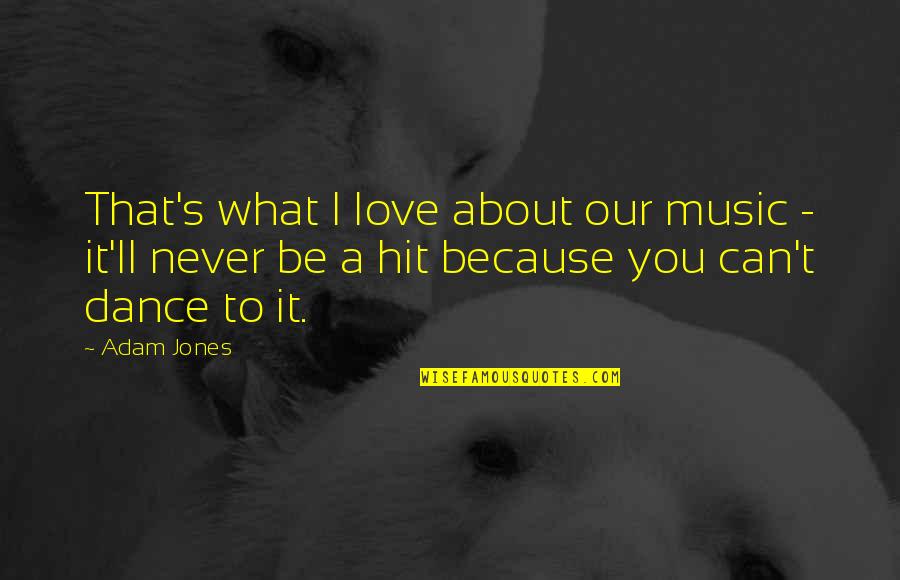 That's what I love about our music - it'll never be a hit because you can't dance to it. —
Adam Jones