Cat Patrick Quotes
Top 25 wise famous quotes and sayings by Cat Patrick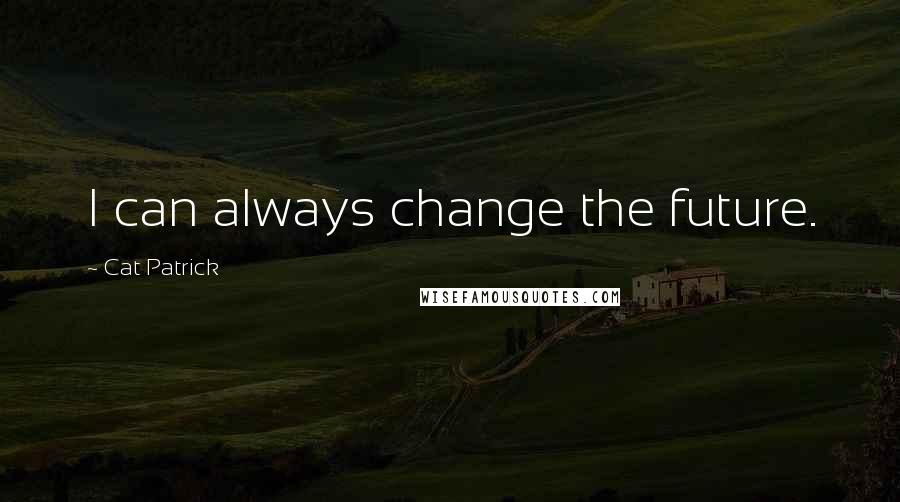 I can always change the future.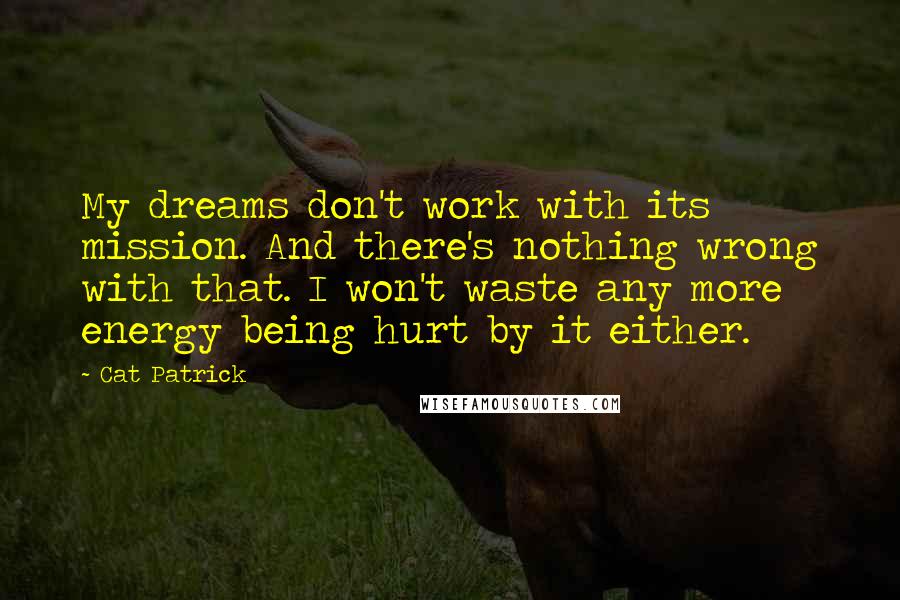 My dreams don't work with its mission. And there's nothing wrong with that. I won't waste any more energy being hurt by it either.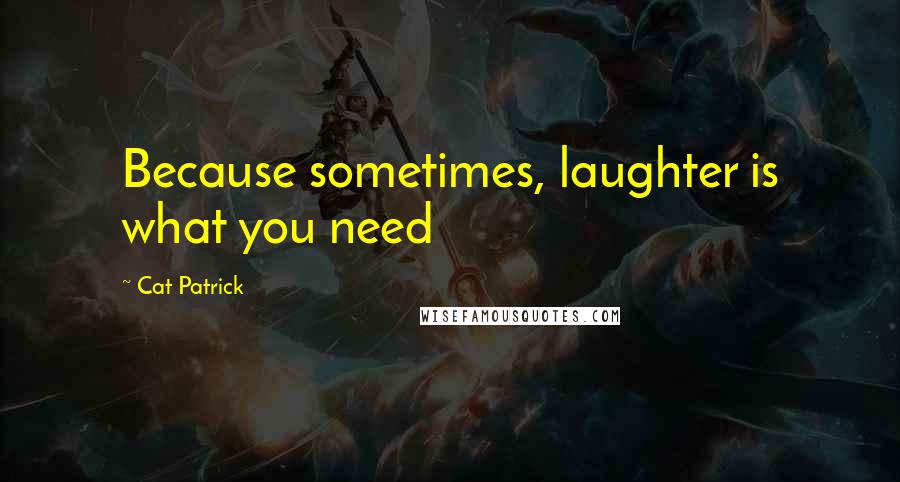 Because sometimes, laughter is what you need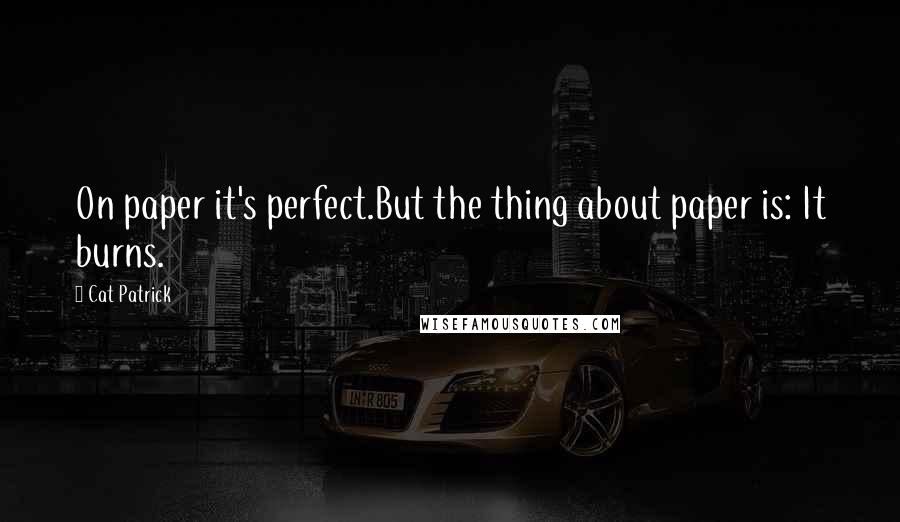 On paper it's perfect.
But the thing about paper is: It burns.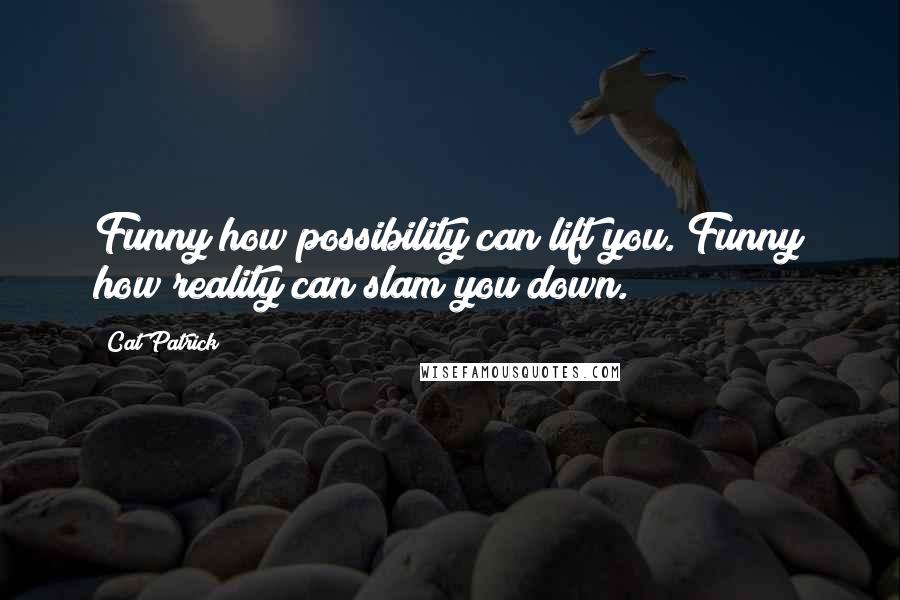 Funny how possibility can lift you. Funny how reality can slam you down.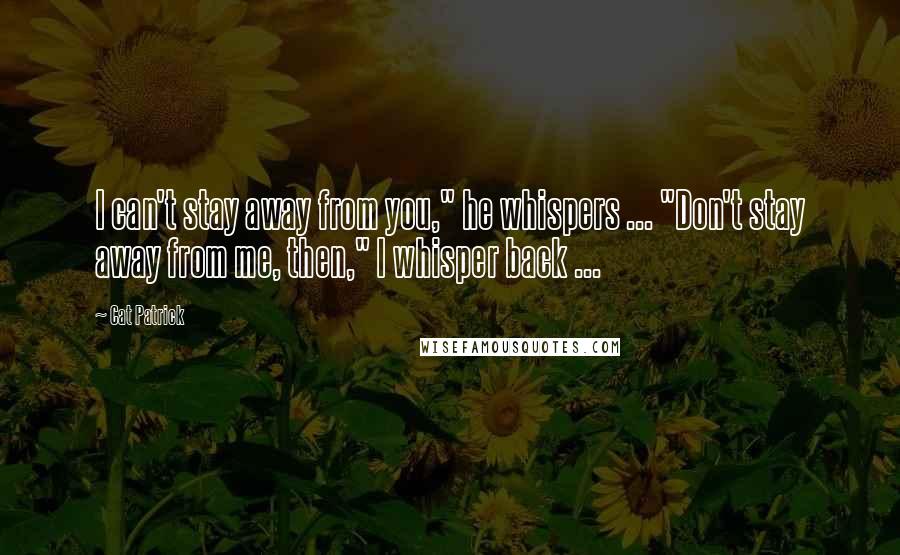 I can't stay away from you," he whispers ... "Don't stay away from me, then," I whisper back ...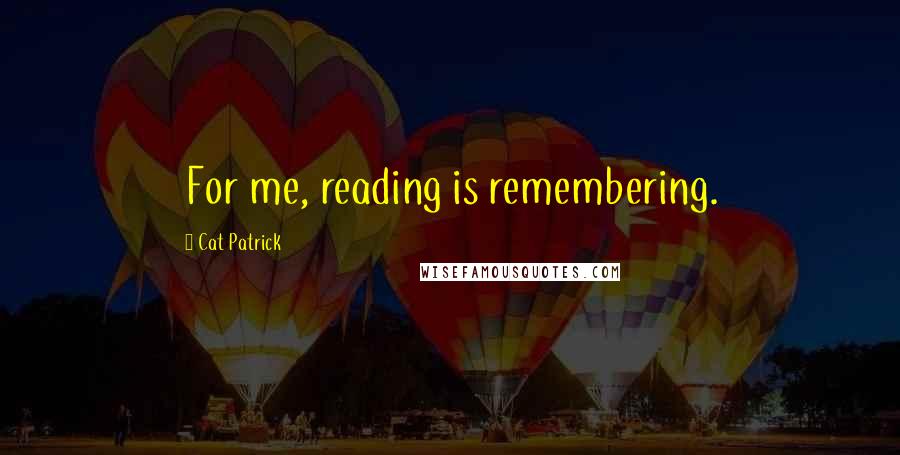 For me, reading is remembering.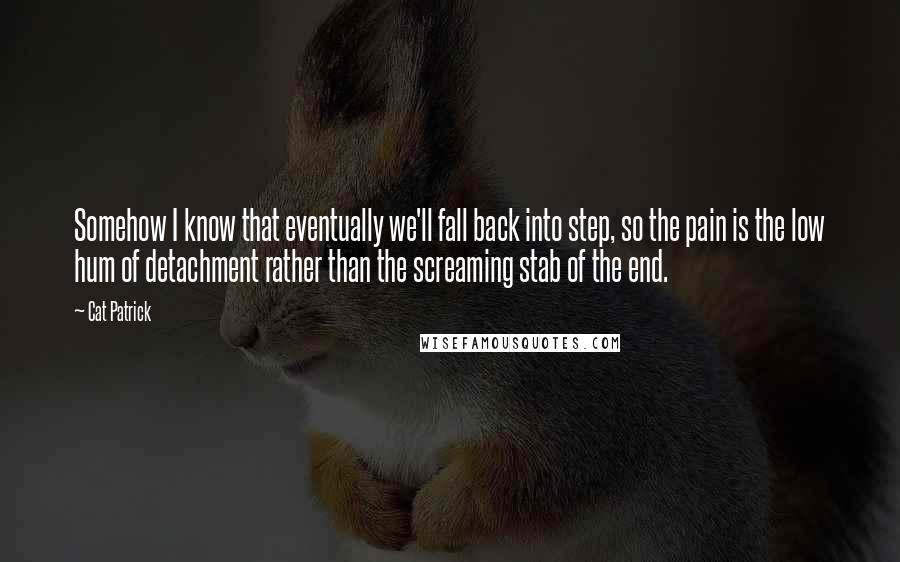 Somehow I know that eventually we'll fall back into step, so the pain is the low hum of detachment rather than the screaming stab of the end.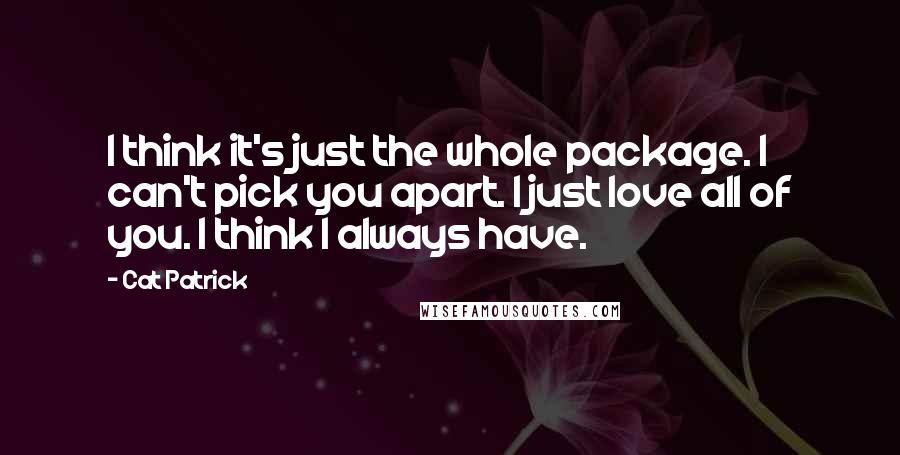 I think it's just the whole package. I can't pick you apart. I just love all of you. I think I always have.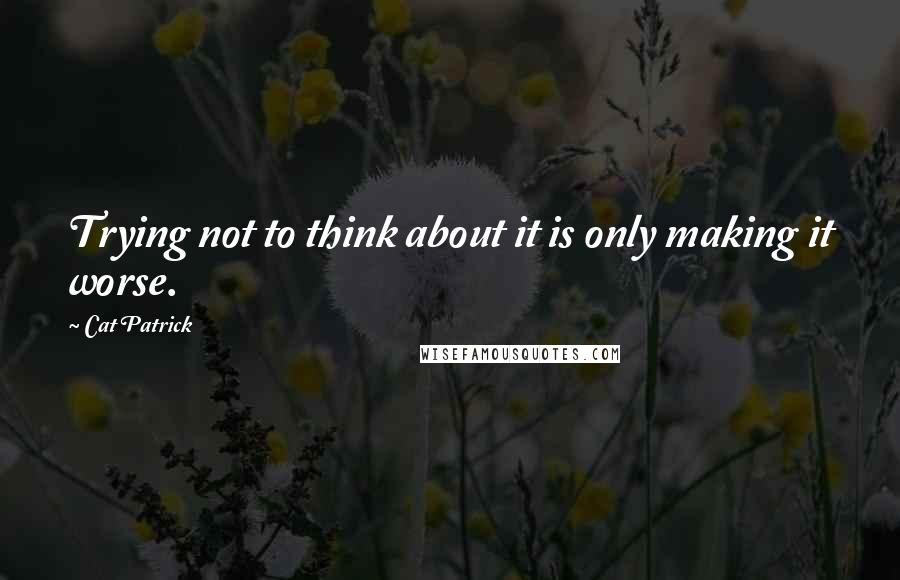 Trying not to think about it is only making it worse.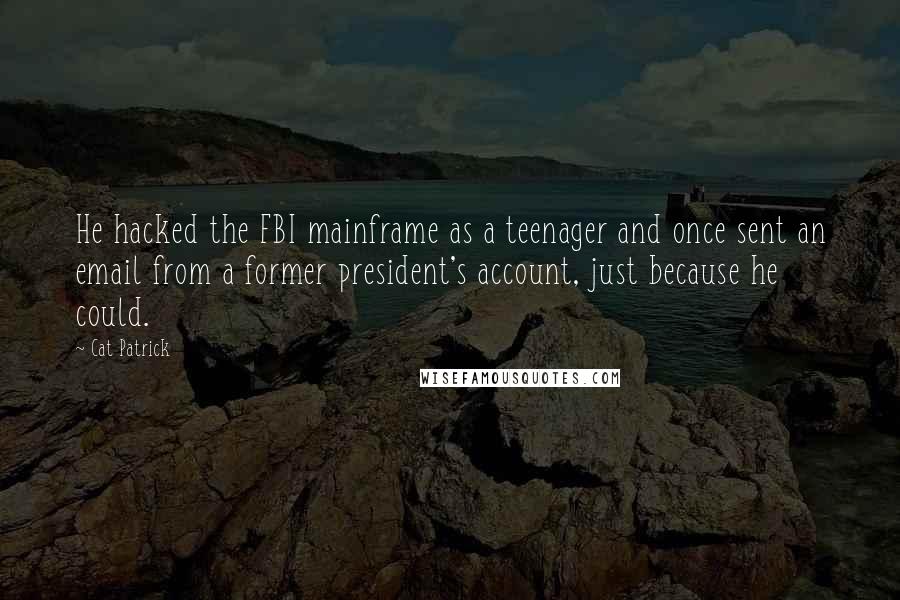 He hacked the FBI mainframe as a teenager and once sent an email from a former president's account, just because he could.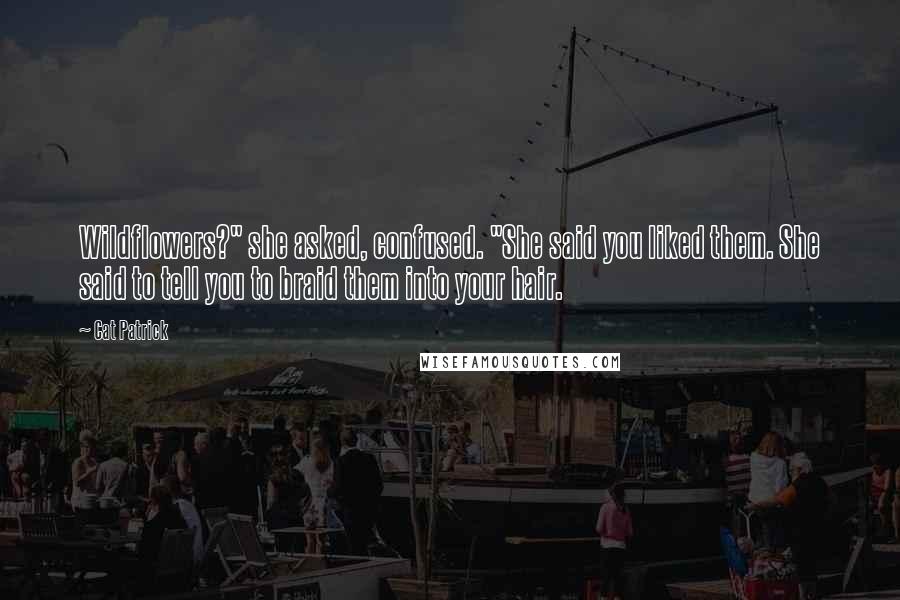 Wildflowers?" she asked, confused. "She said you liked them. She said to tell you to braid them into your hair.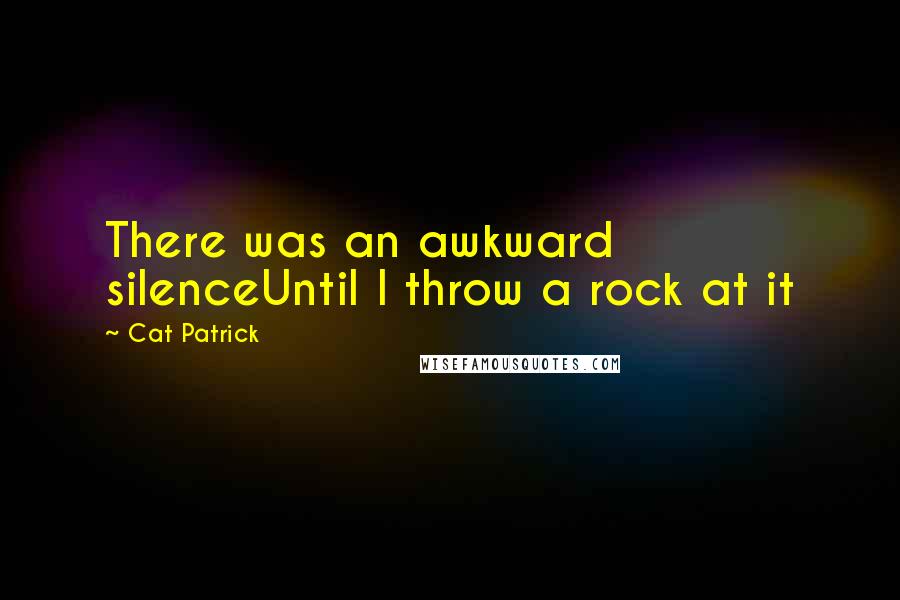 There was an awkward silence
Until I throw a rock at it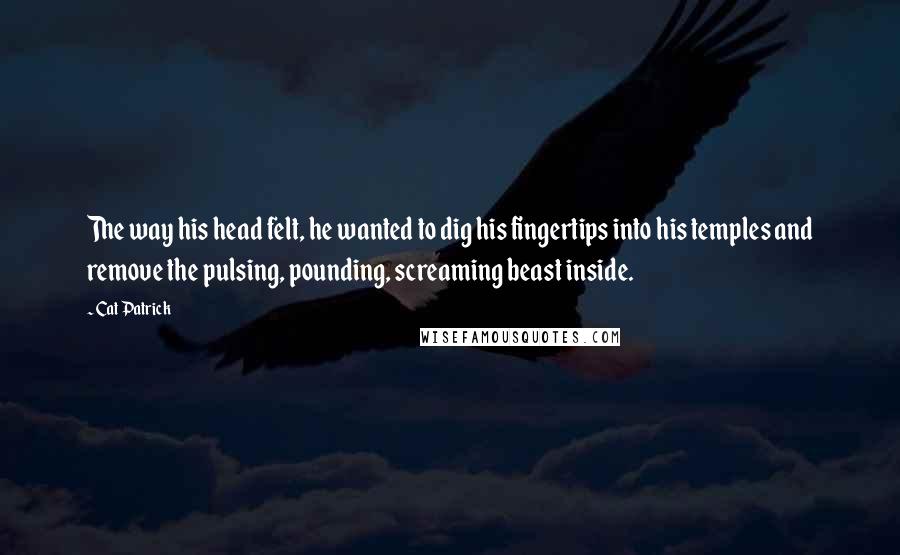 The way his head felt, he wanted to dig his fingertips into his temples and remove the pulsing, pounding, screaming beast inside.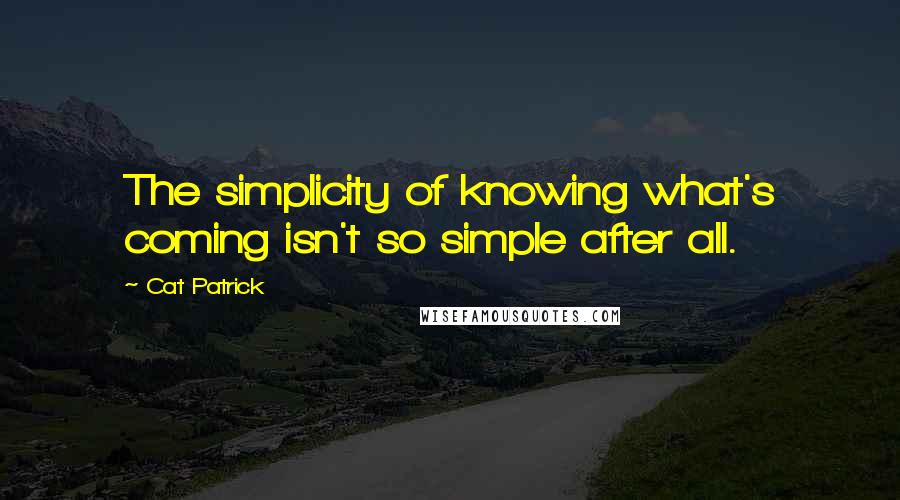 The simplicity of knowing what's coming isn't so simple after all.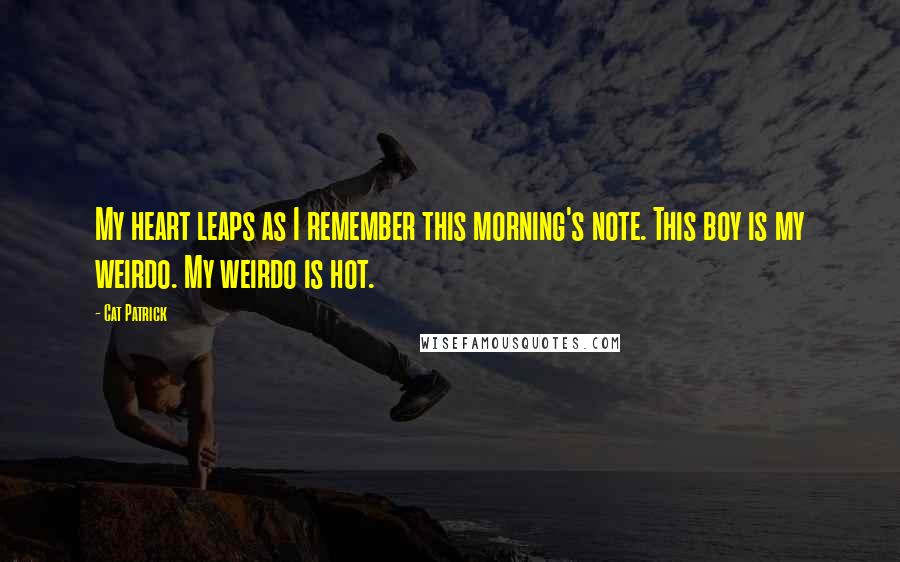 My heart leaps as I remember this morning's note. This boy is my weirdo.
My weirdo is hot.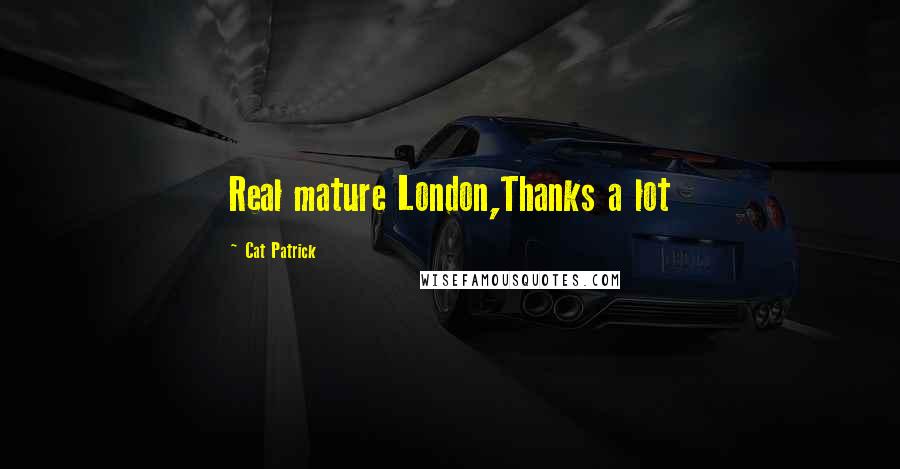 Real mature London,Thanks a lot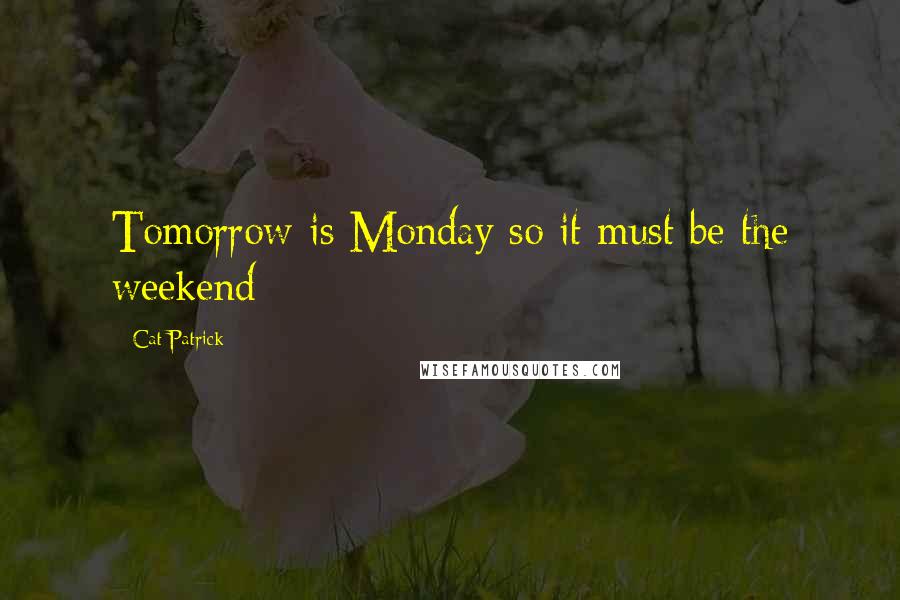 Tomorrow is Monday so it must be the weekend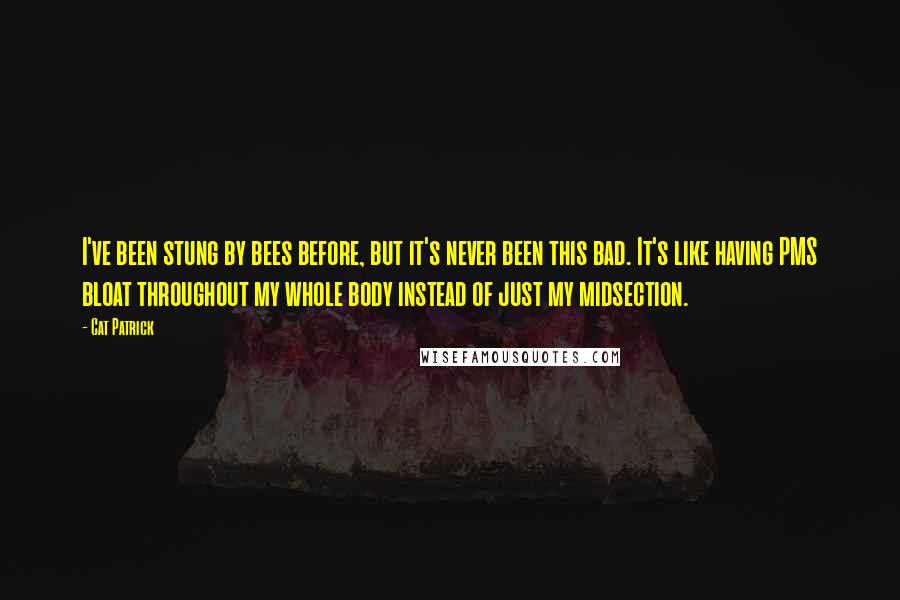 I've been stung by bees before, but it's never been this bad. It's like having PMS bloat throughout my whole body instead of just my midsection.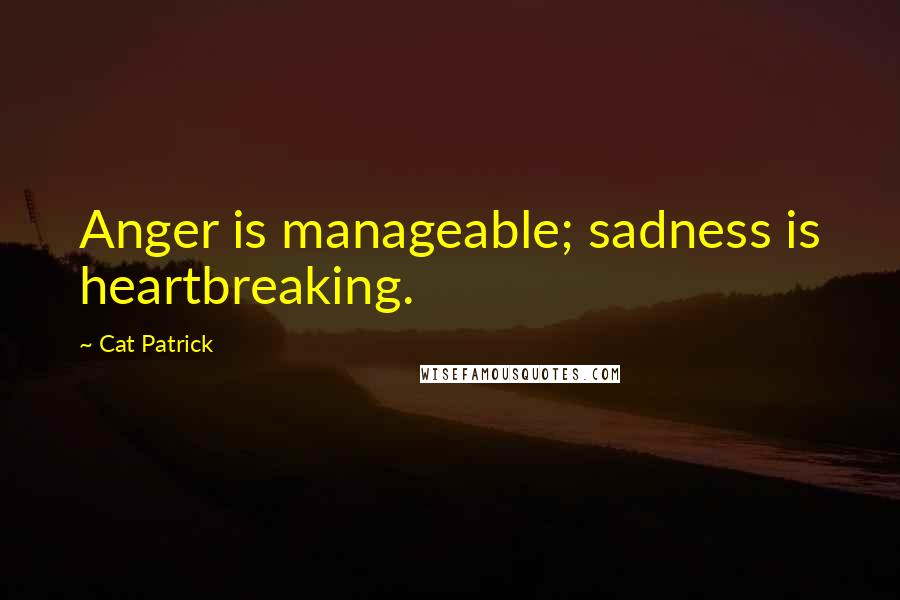 Anger is manageable; sadness is heartbreaking.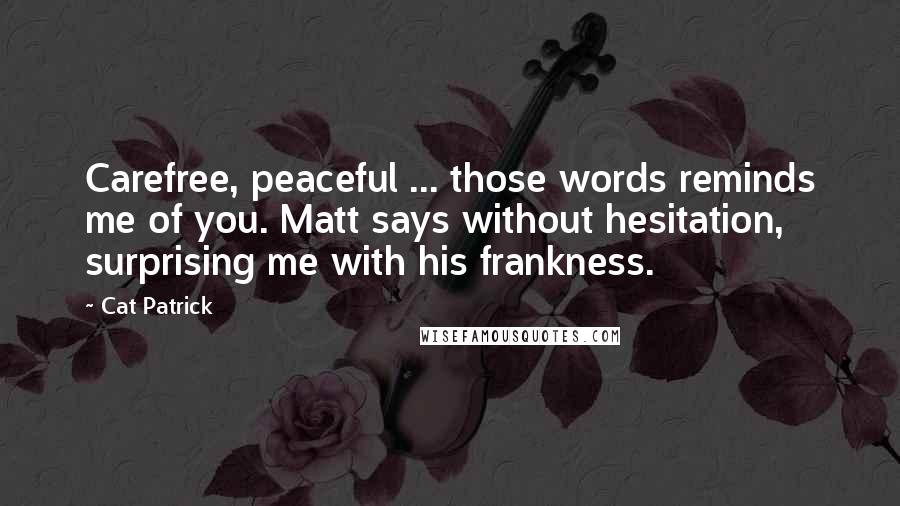 Carefree, peaceful ... those words reminds me of you. Matt says without hesitation, surprising me with his frankness.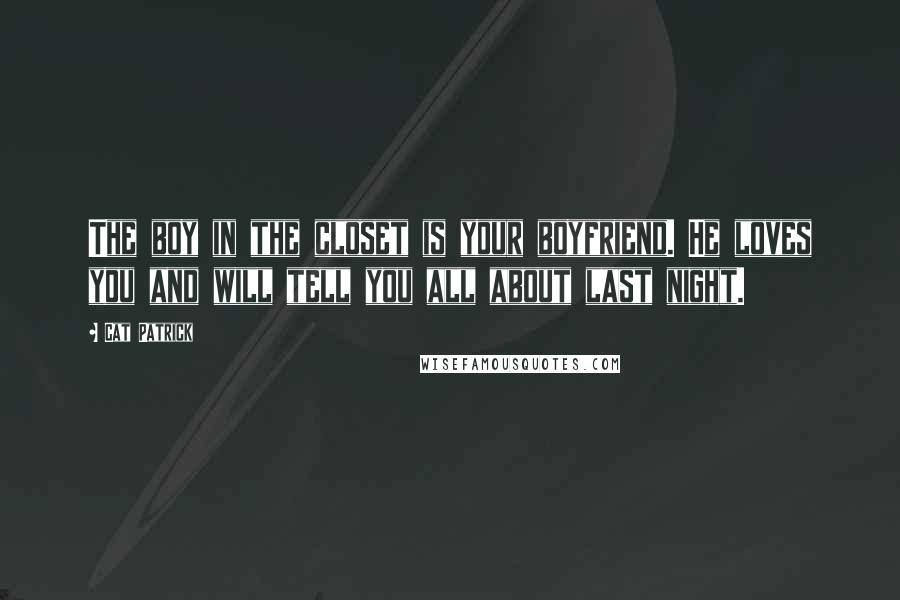 The boy in the closet is your boyfriend. He loves you and will tell you all about last night.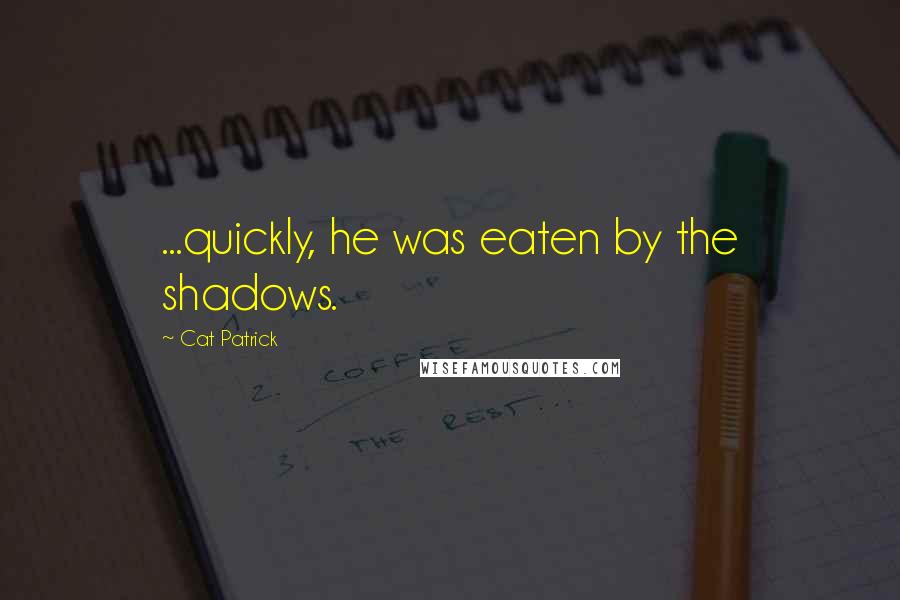 ...quickly, he was eaten by the shadows.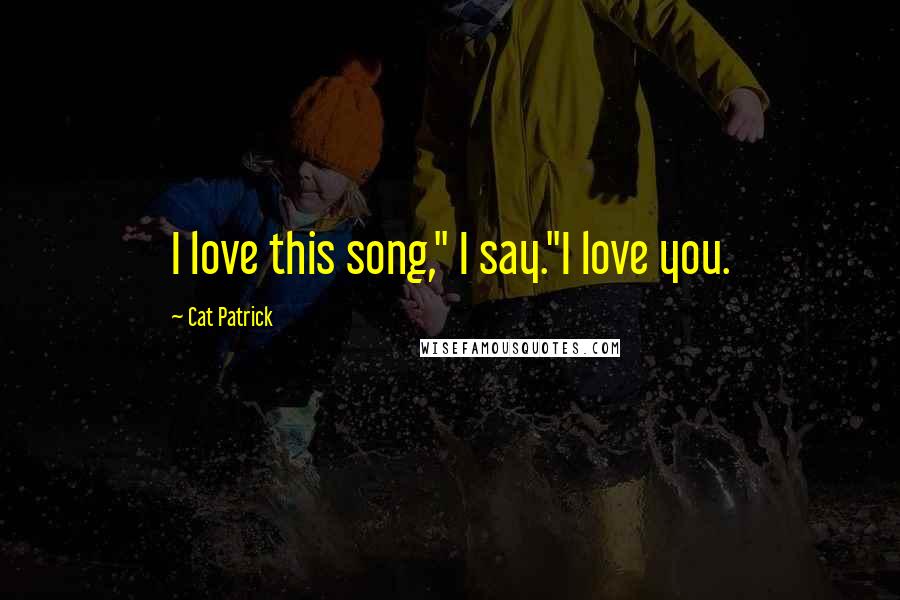 I love this song," I say.
"I love you.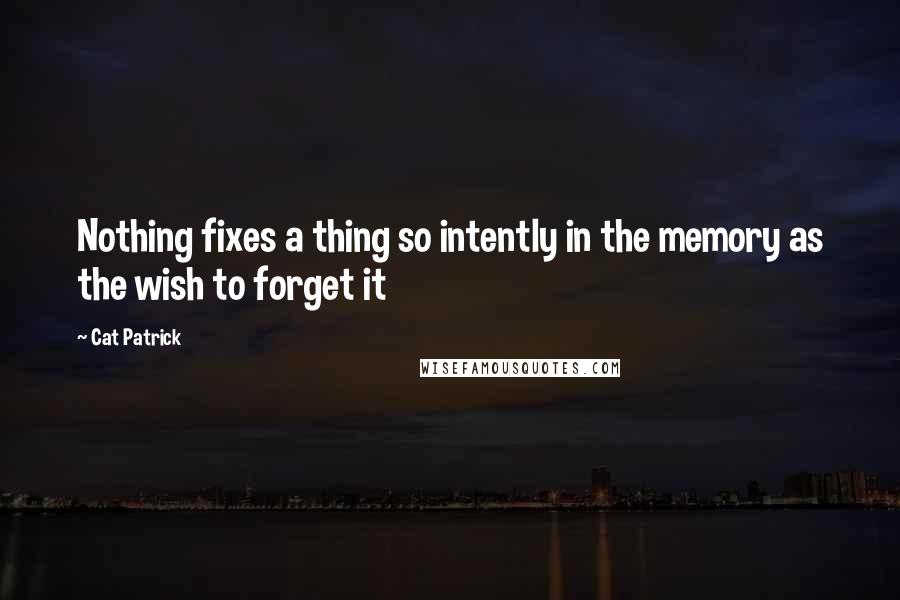 Nothing fixes a thing so intently in the memory as the wish to forget it