Sparrows Quotes
Collection of top 52 famous quotes about Sparrows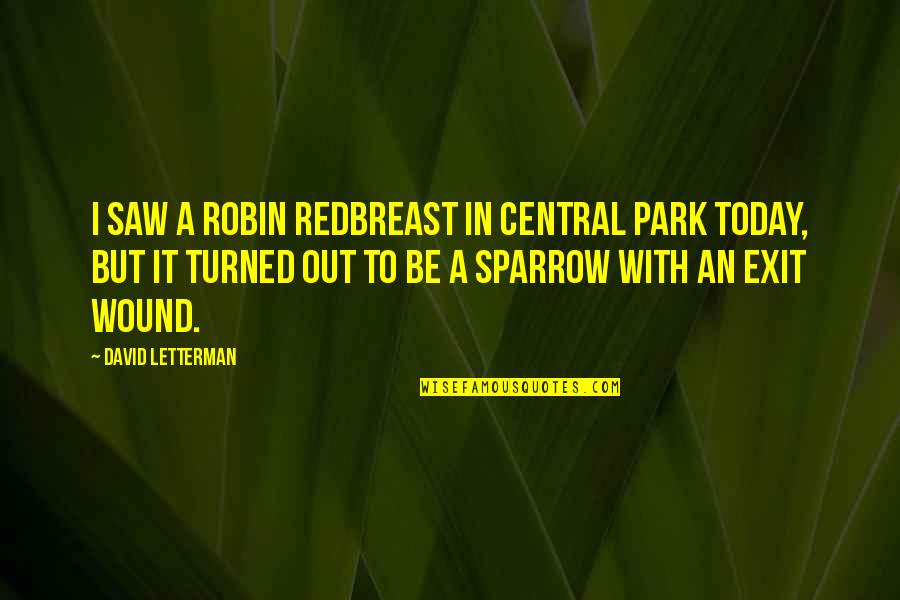 I saw a robin redbreast in Central Park today, but it turned out to be a sparrow with an exit wound.
—
David Letterman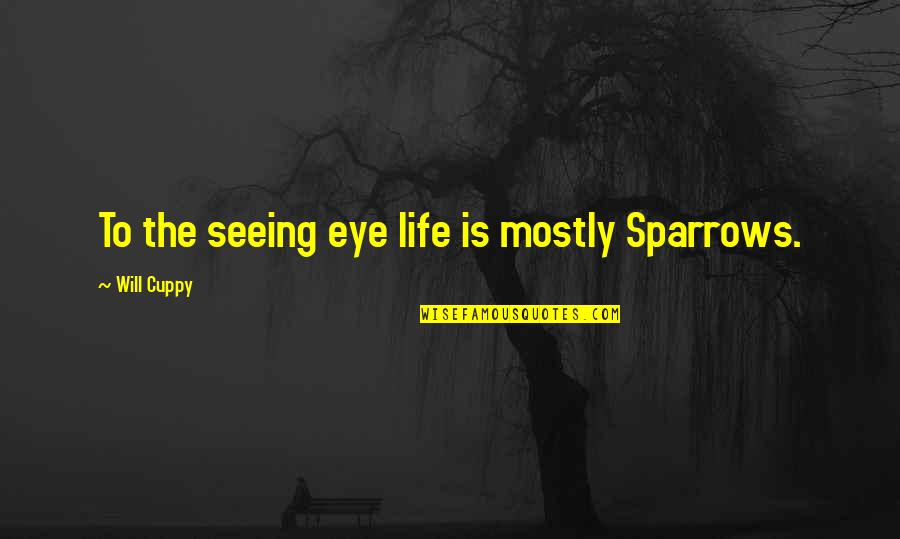 To the seeing eye life is mostly Sparrows.
—
Will Cuppy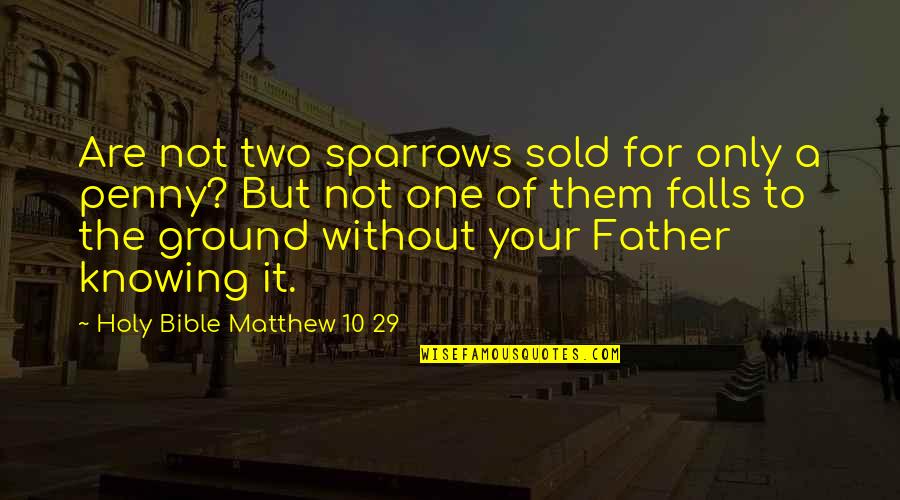 Are not two sparrows sold for only a penny? But not one of them falls to the ground without your Father knowing it.
—
Holy Bible Matthew 10 29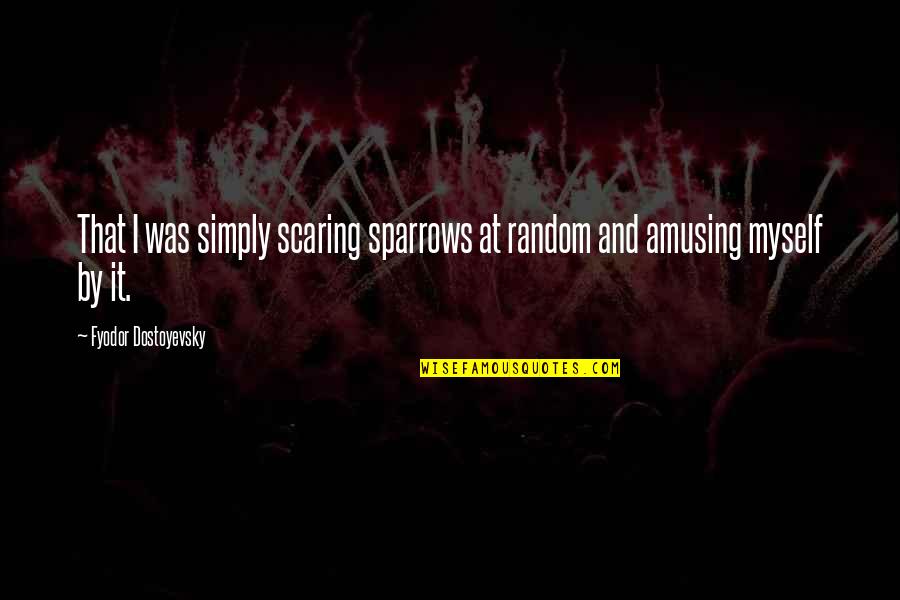 That I was simply scaring sparrows at random and amusing myself by it.
—
Fyodor Dostoyevsky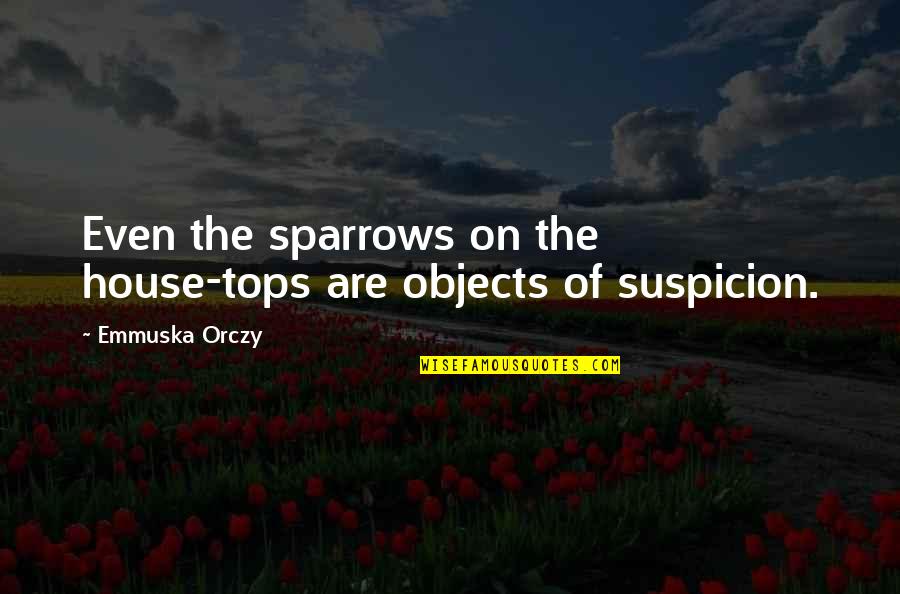 Even the
sparrows
on the house-tops are objects of suspicion. —
Emmuska Orczy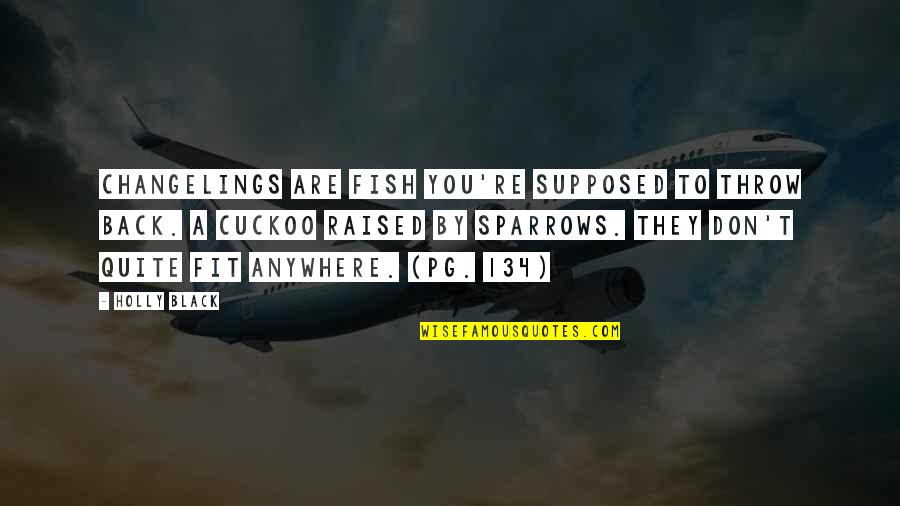 Changelings are fish you're supposed to throw back. A cuckoo raised by
sparrows
. They don't quite fit anywhere. (pg. 134) —
Holly Black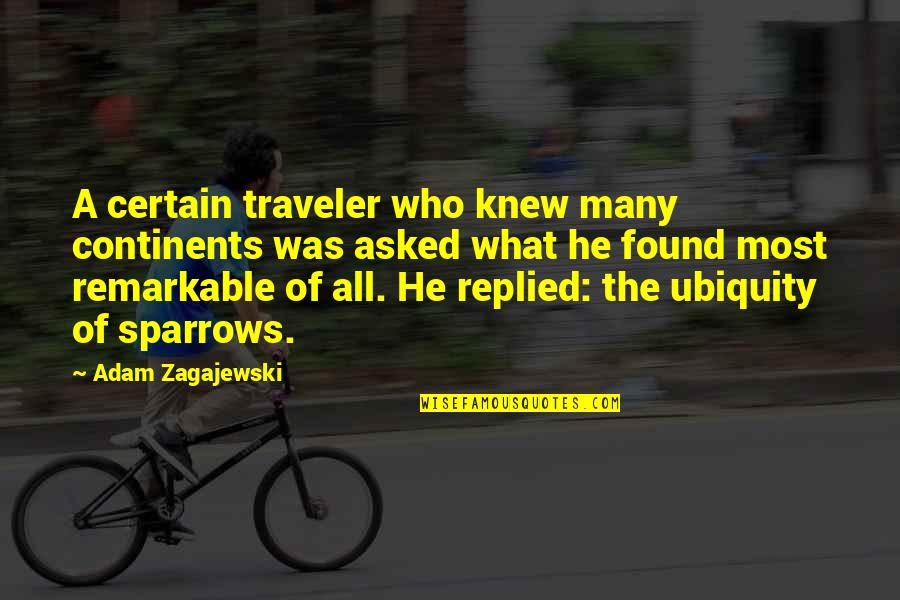 A certain traveler who knew many continents was asked what he found most remarkable of all. He replied: the ubiquity of
sparrows
. —
Adam Zagajewski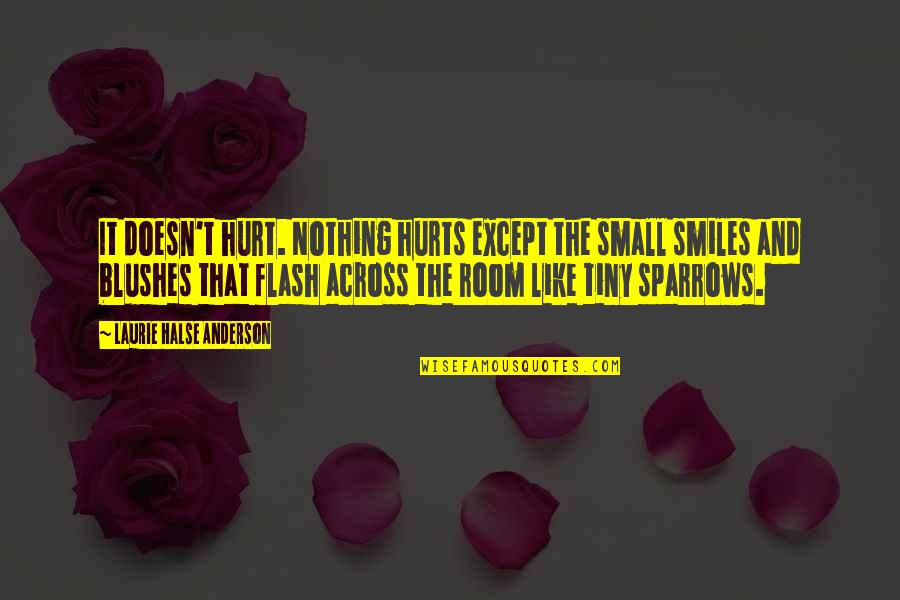 It doesn't hurt. Nothing hurts except the small smiles and blushes that flash across the room like tiny
sparrows
. —
Laurie Halse Anderson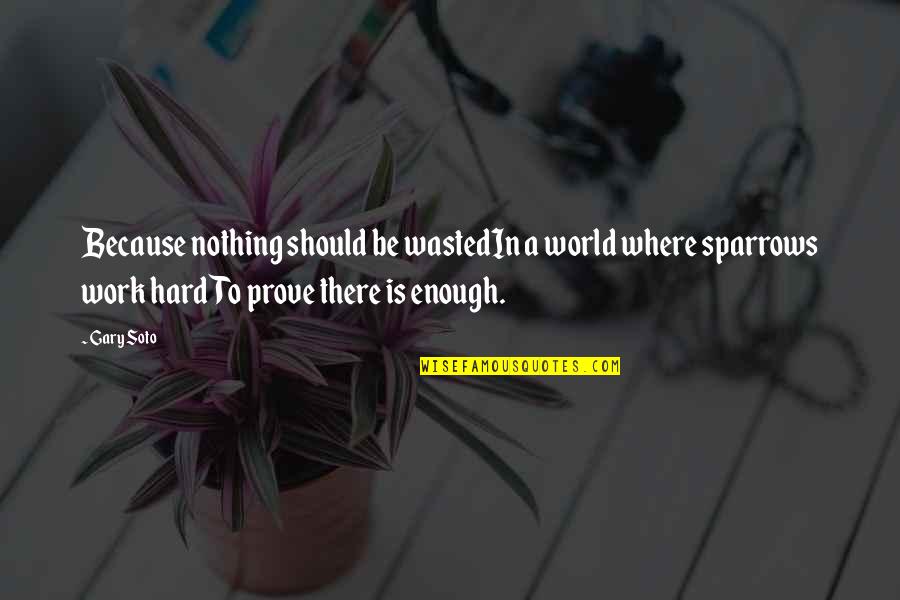 Because nothing should be wasted
In a world where
sparrows
work hard
To prove there is enough. —
Gary Soto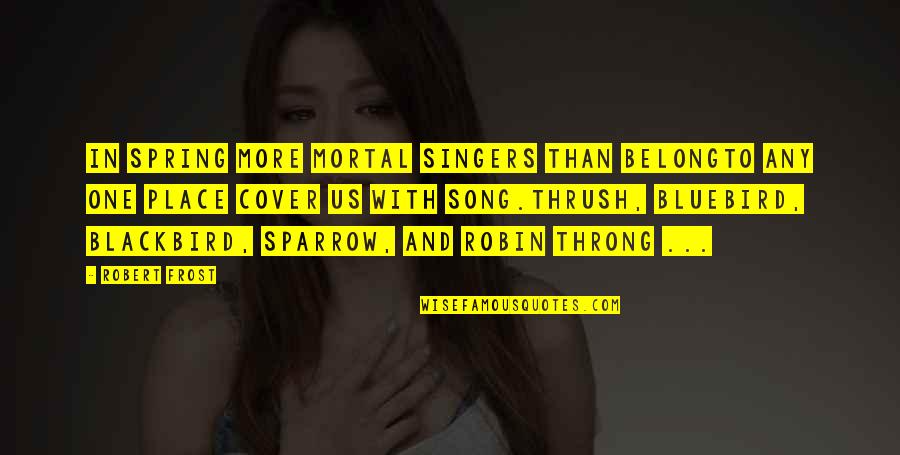 In spring more mortal singers than belong
To any one place cover us with song.
Thrush, bluebird, blackbird, sparrow, and robin throng ... —
Robert Frost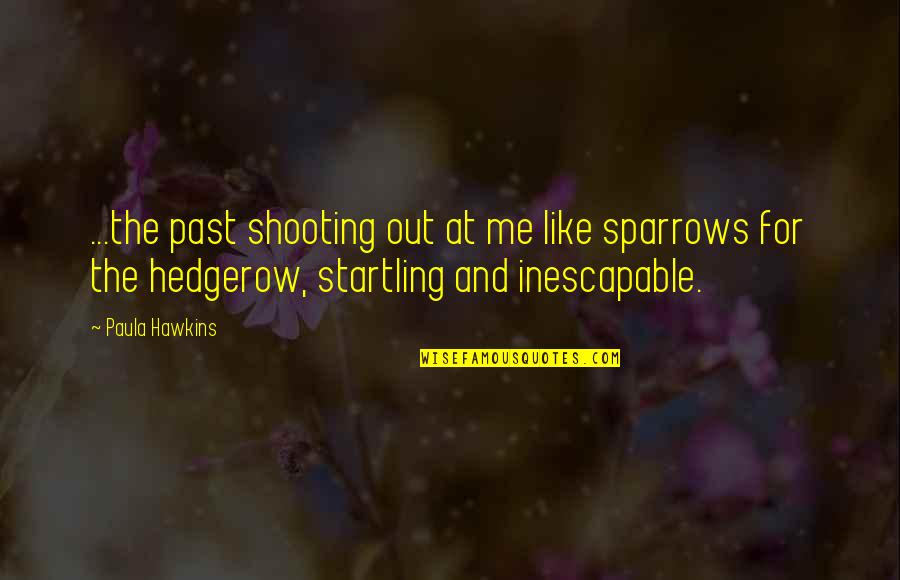 ...the past shooting out at me like
sparrows
for the hedgerow, startling and inescapable. —
Paula Hawkins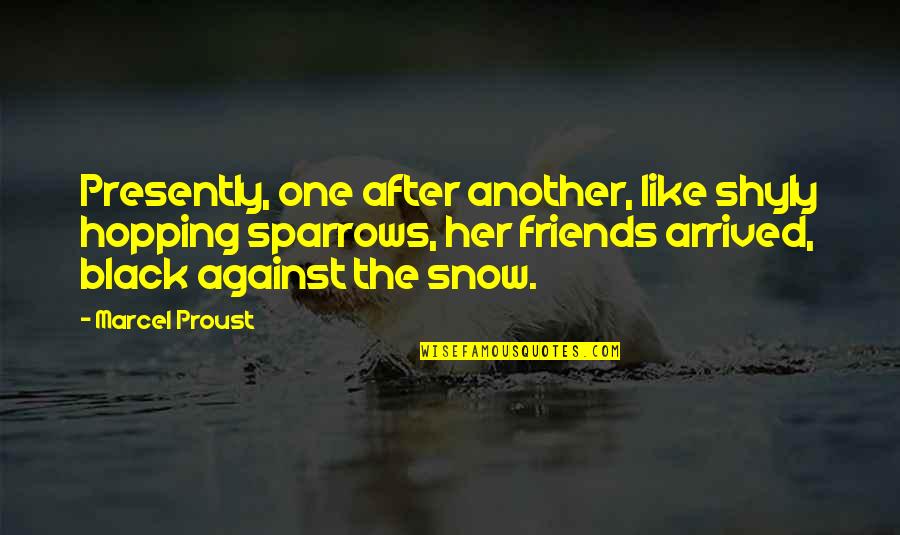 Presently, one after another, like shyly hopping
sparrows
, her friends arrived, black against the snow. —
Marcel Proust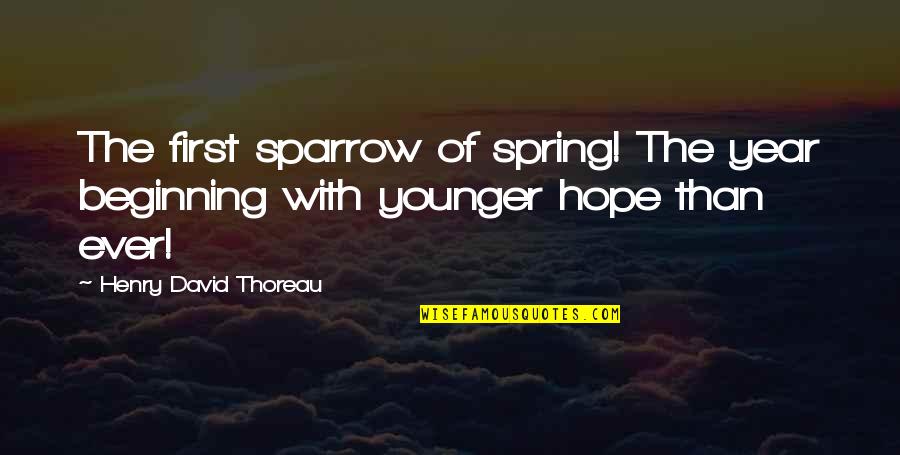 The first sparrow of spring! The year beginning with younger hope than ever! —
Henry David Thoreau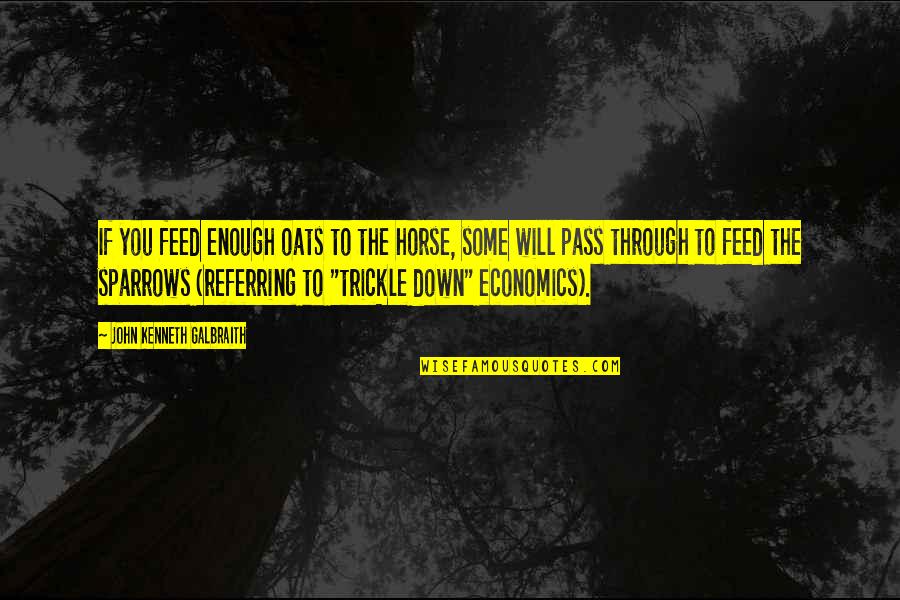 If you feed enough oats to the horse, some will pass through to feed the
sparrows
(referring to "trickle down" economics). —
John Kenneth Galbraith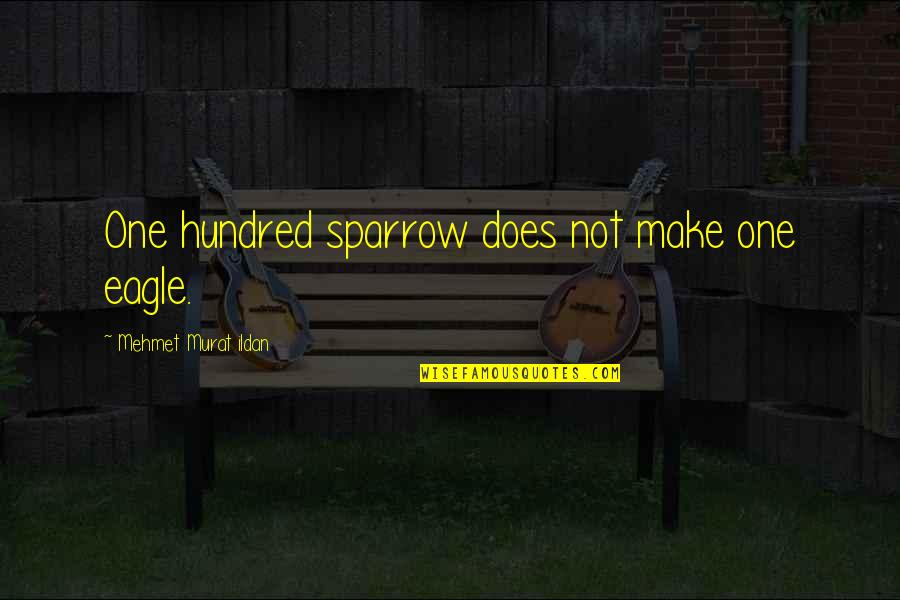 One hundred sparrow does not make one eagle. —
Mehmet Murat Ildan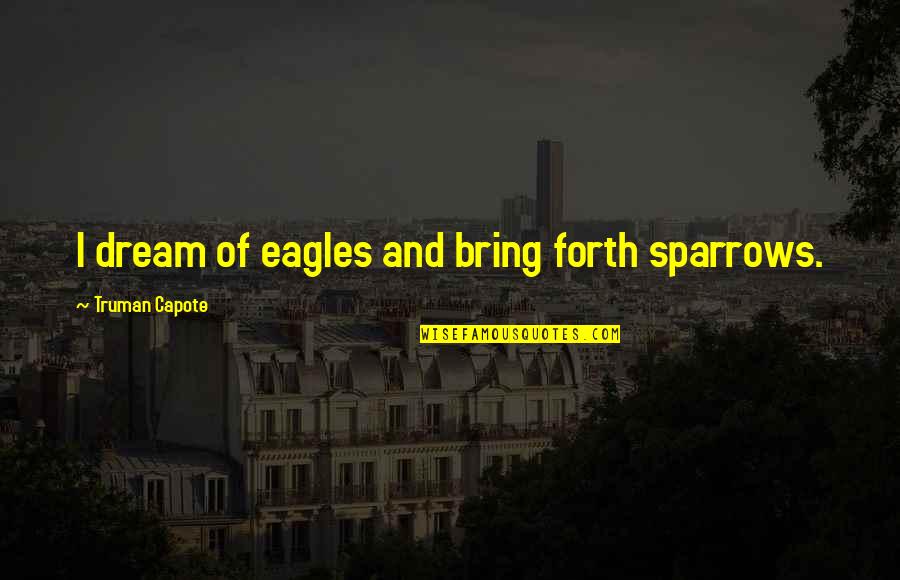 I dream of eagles and bring forth
sparrows
. —
Truman Capote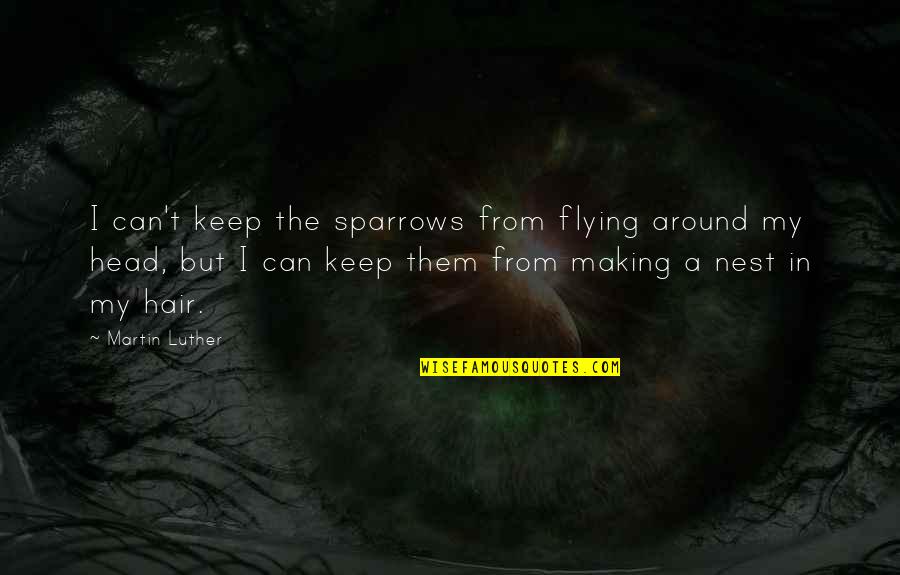 I can't keep the
sparrows
from flying around my head, but I can keep them from making a nest in my hair. —
Martin Luther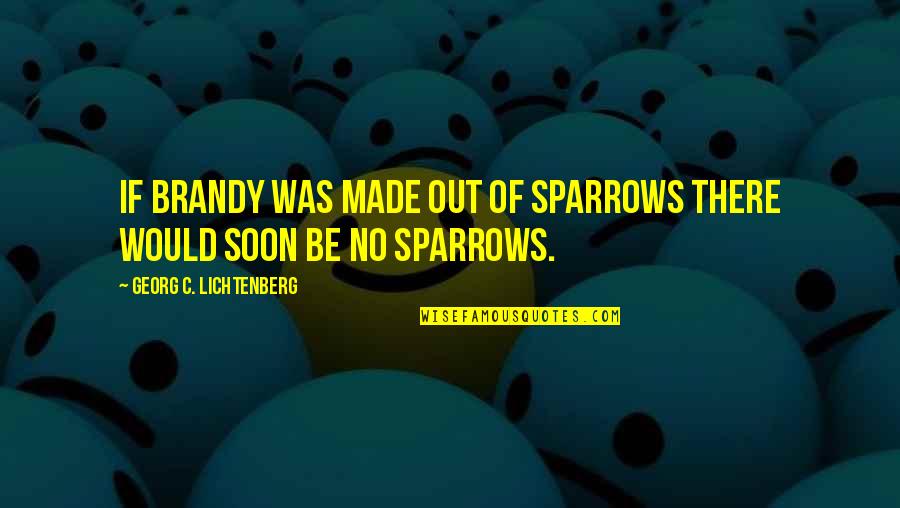 If brandy was made out of
sparrows
there would soon be no
sparrows
. —
Georg C. Lichtenberg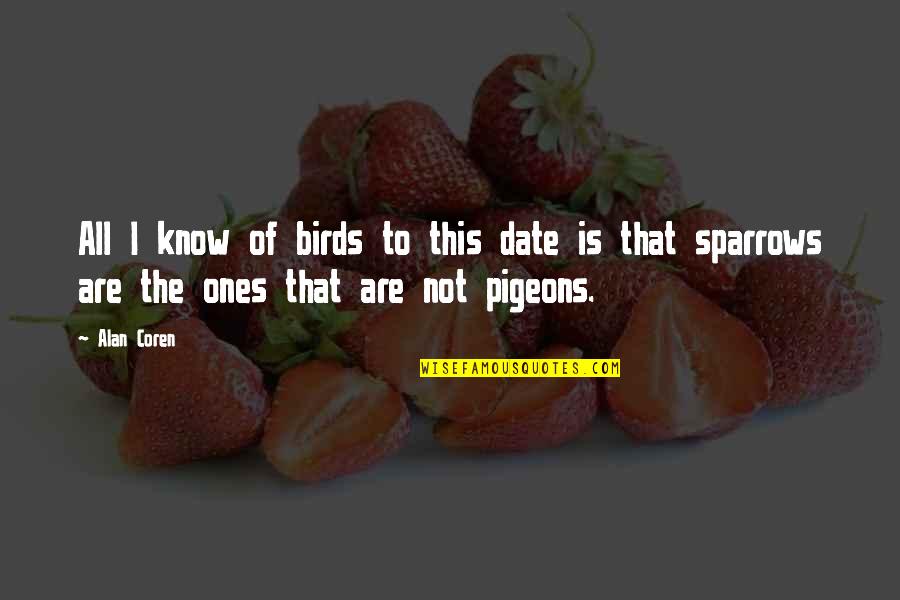 All I know of birds to this date is that
sparrows
are the ones that are not pigeons. —
Alan Coren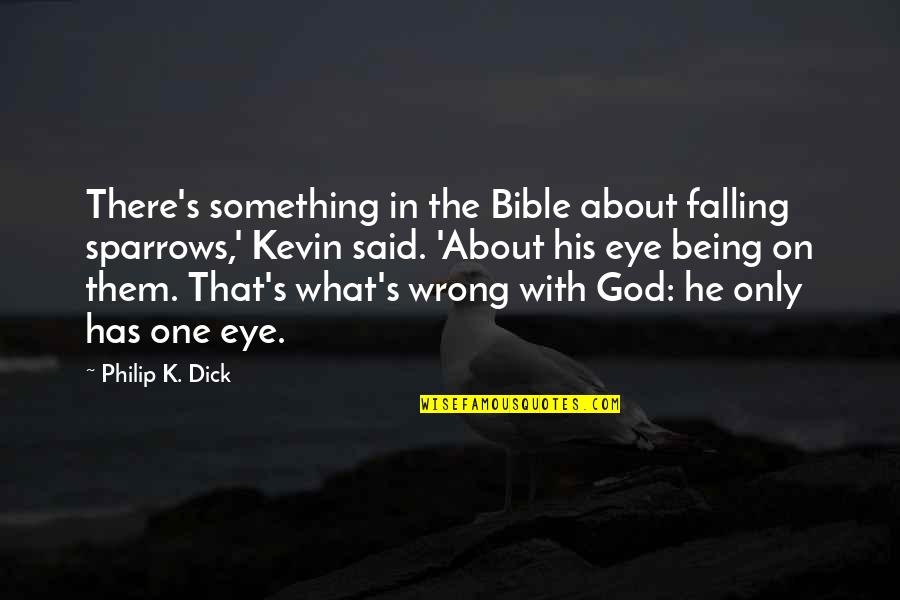 There's something in the Bible about falling
sparrows
,' Kevin said. 'About his eye being on them. That's what's wrong with God: he only has one eye. —
Philip K. Dick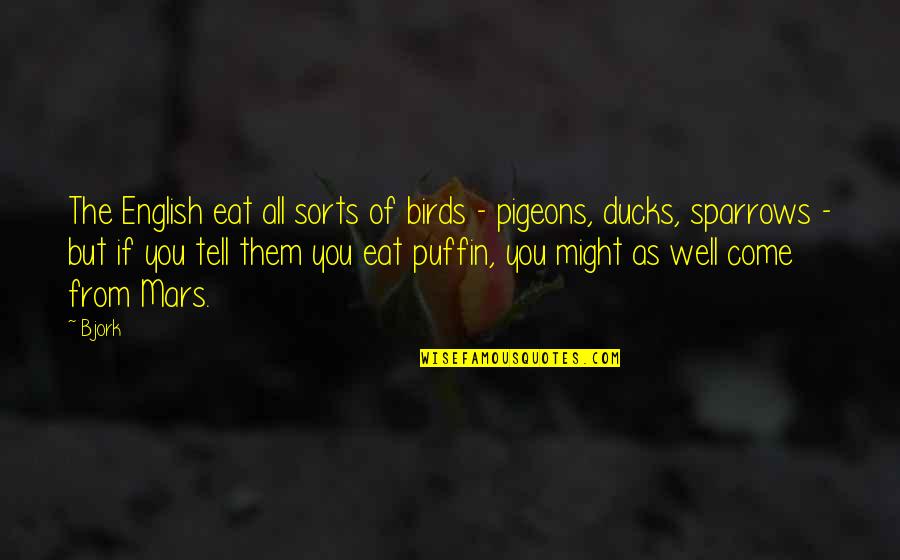 The English eat all sorts of birds - pigeons, ducks,
sparrows
- but if you tell them you eat puffin, you might as well come from Mars. —
Bjork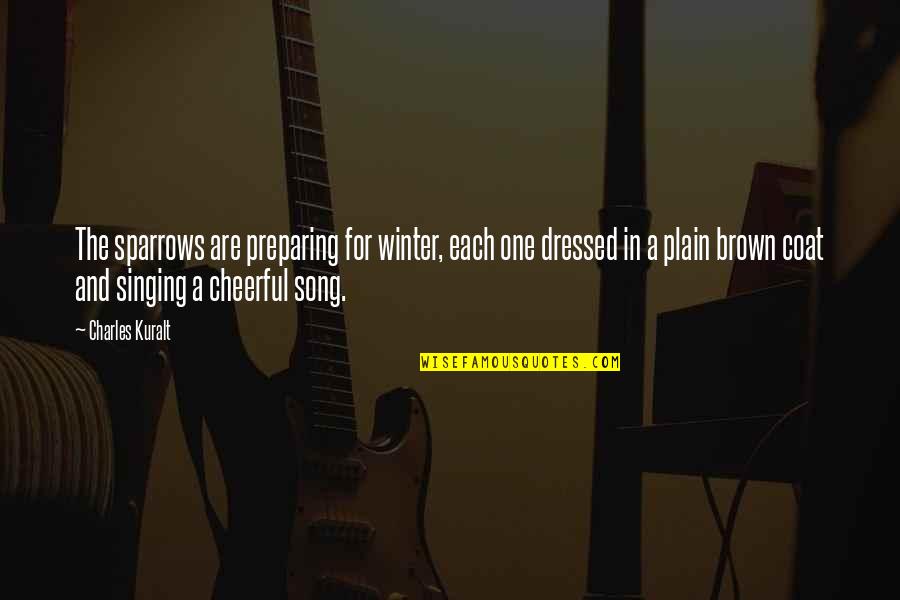 The
sparrows
are preparing for winter, each one dressed in a plain brown coat and singing a cheerful song. —
Charles Kuralt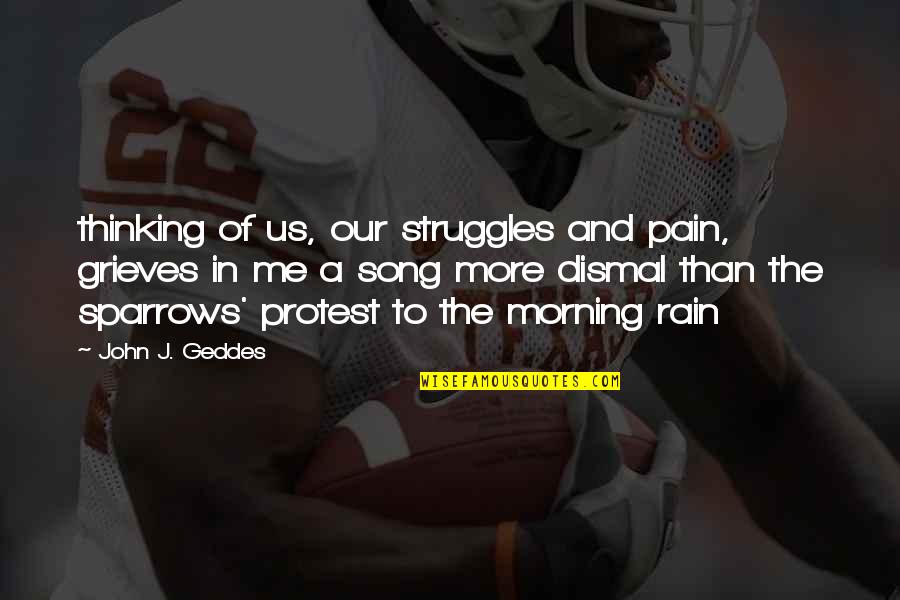 thinking of us, our struggles and pain, grieves in me a song more dismal than the
sparrows
' protest to the morning rain —
John J. Geddes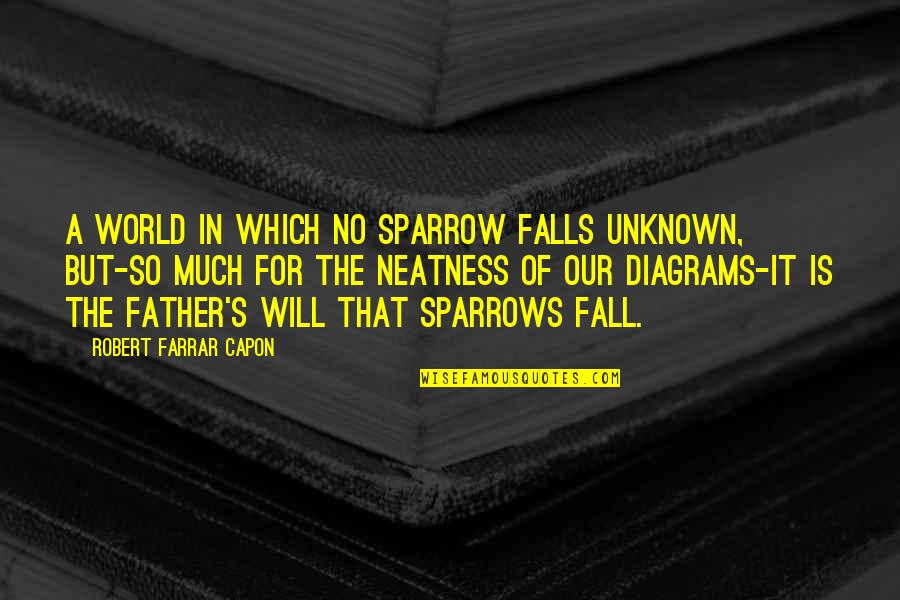 A world in which no sparrow falls unknown, but-so much for the neatness of our diagrams-it is the Father's will that
sparrows
fall. —
Robert Farrar Capon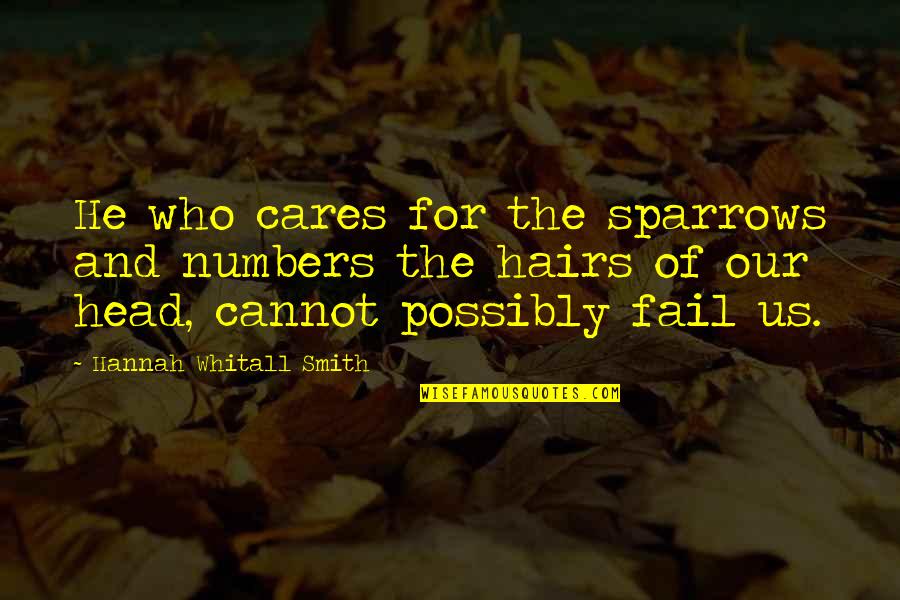 He who cares for the
sparrows
and numbers the hairs of our head, cannot possibly fail us. —
Hannah Whitall Smith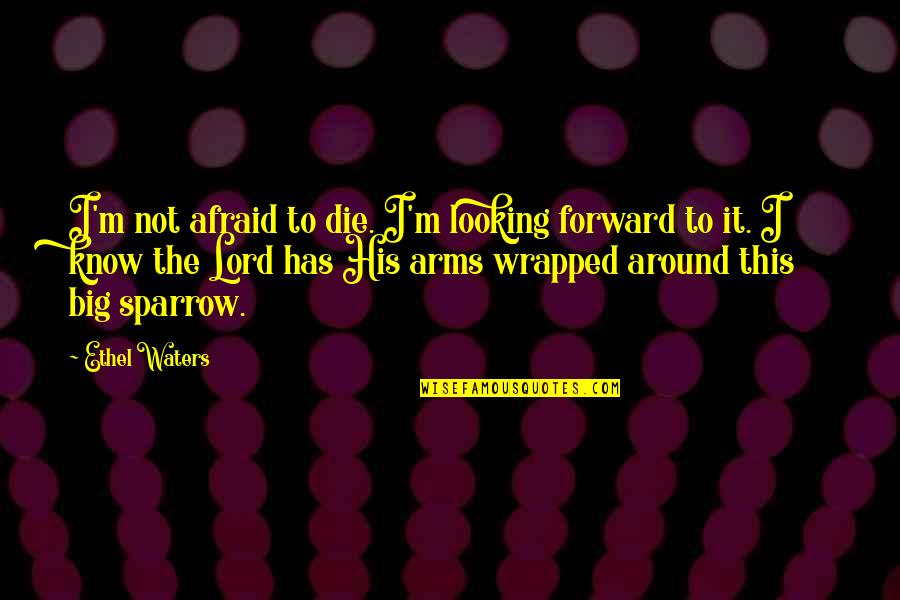 I'm not afraid to die. I'm looking forward to it. I know the Lord has His arms wrapped around this big sparrow. —
Ethel Waters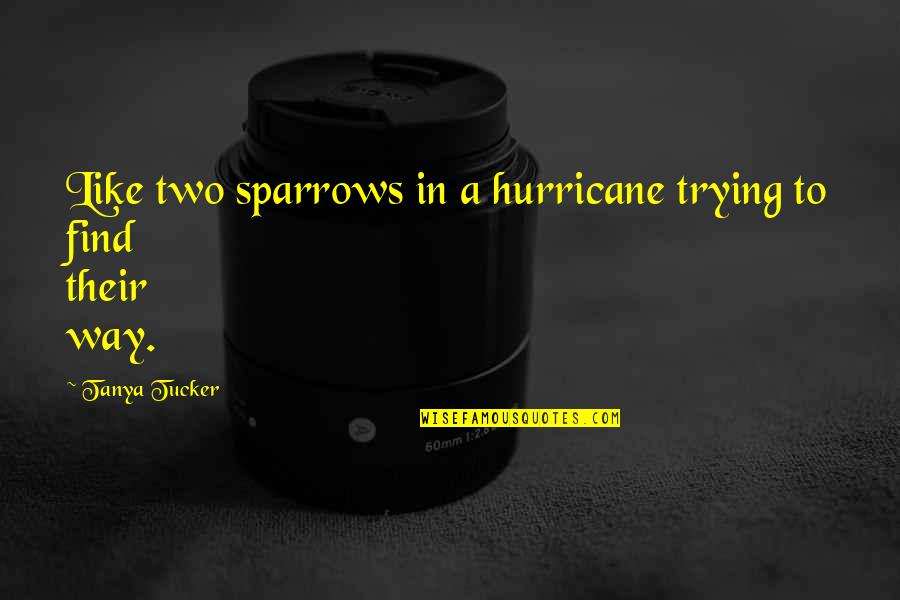 Like two
sparrows
in a hurricane trying to find their way. —
Tanya Tucker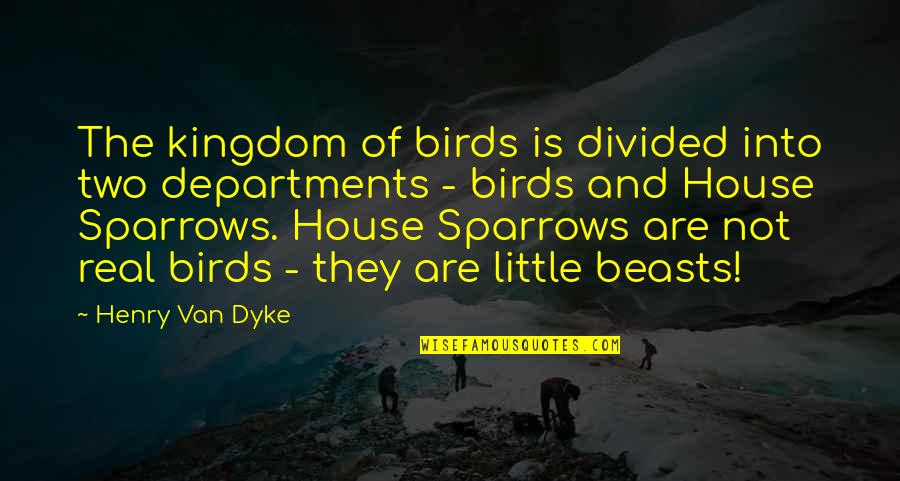 The kingdom of birds is divided into two departments - birds and House
Sparrows
. House
Sparrows
are not real birds - they are little beasts! —
Henry Van Dyke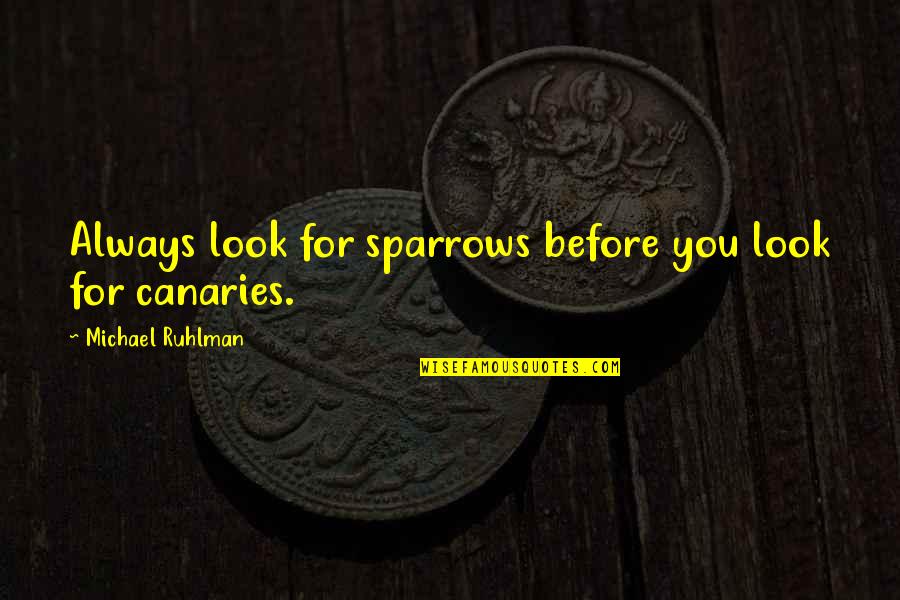 Always look for
sparrows
before you look for canaries. —
Michael Ruhlman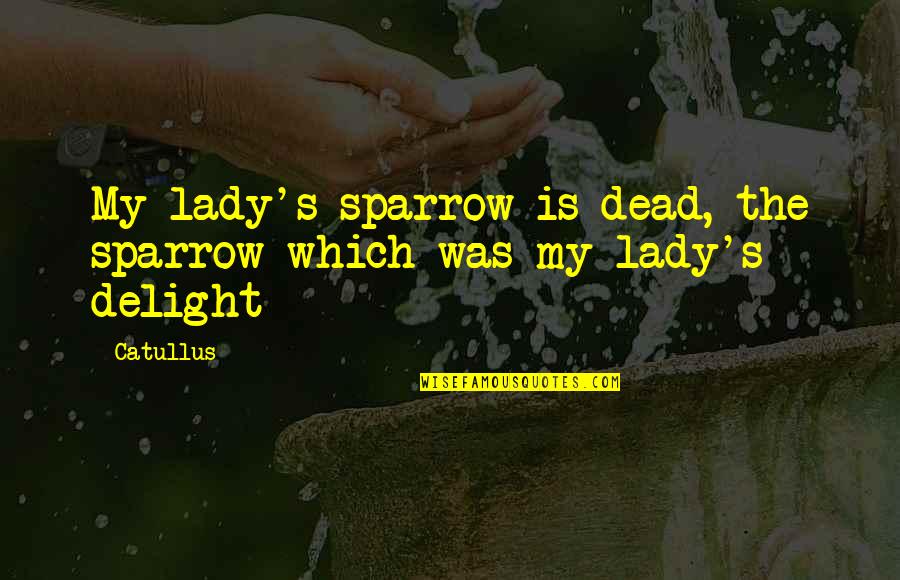 My lady's sparrow is dead, the sparrow which was my lady's delight —
Catullus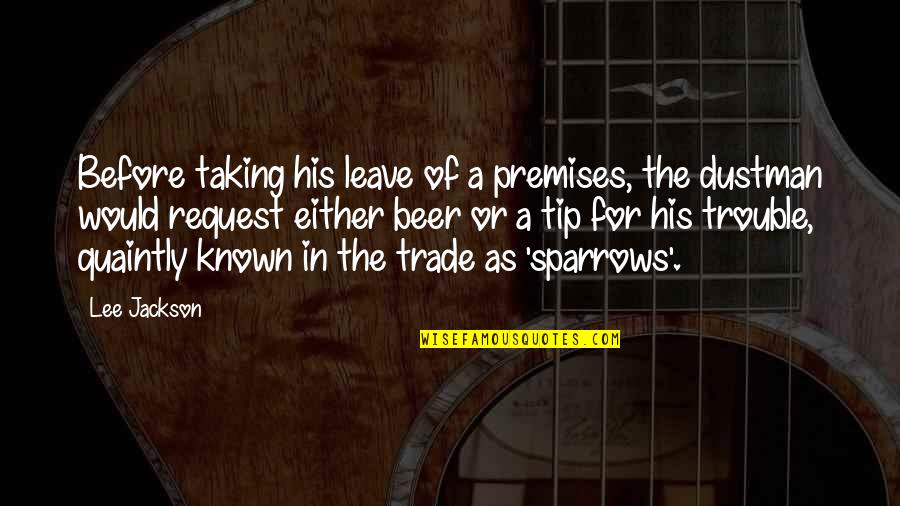 Before taking his leave of a premises, the dustman would request either beer or a tip for his trouble, quaintly known in the trade as '
sparrows
'. —
Lee Jackson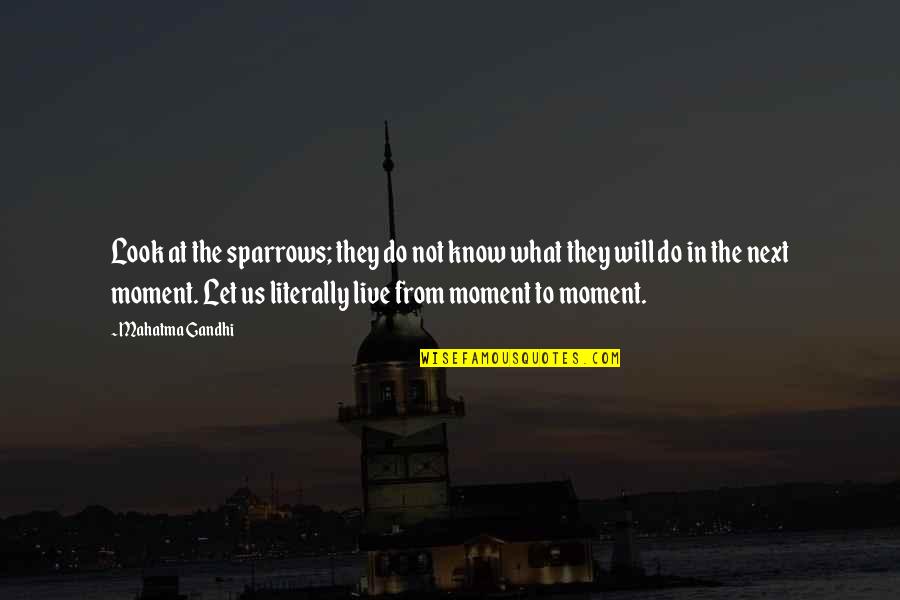 Look at the
sparrows
; they do not know what they will do in the next moment. Let us literally live from moment to moment. —
Mahatma Gandhi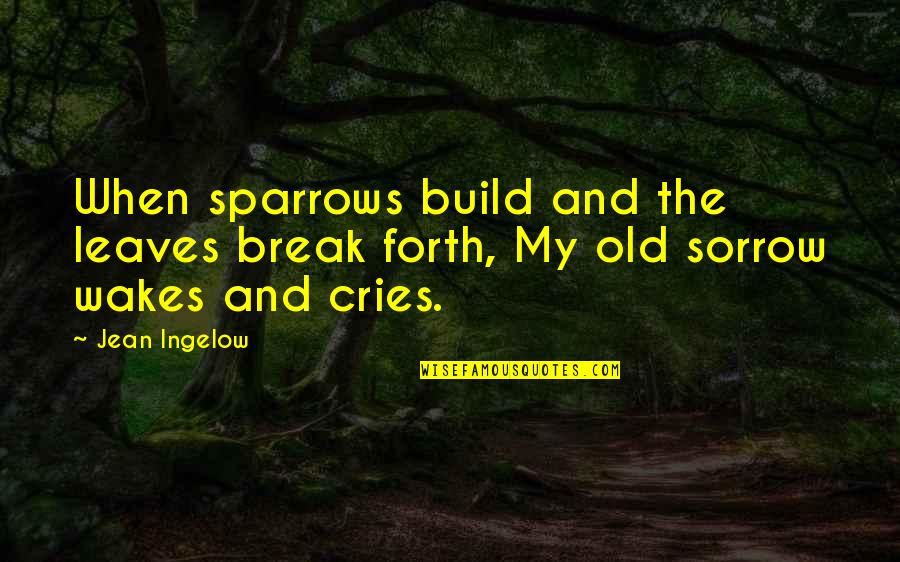 When
sparrows
build and the leaves break forth, My old sorrow wakes and cries. —
Jean Ingelow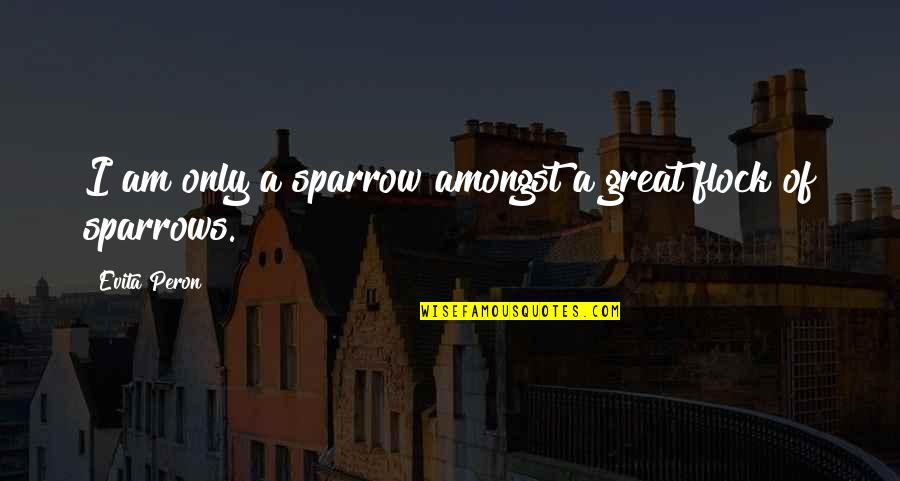 I am only a sparrow amongst a great flock of
sparrows
. —
Evita Peron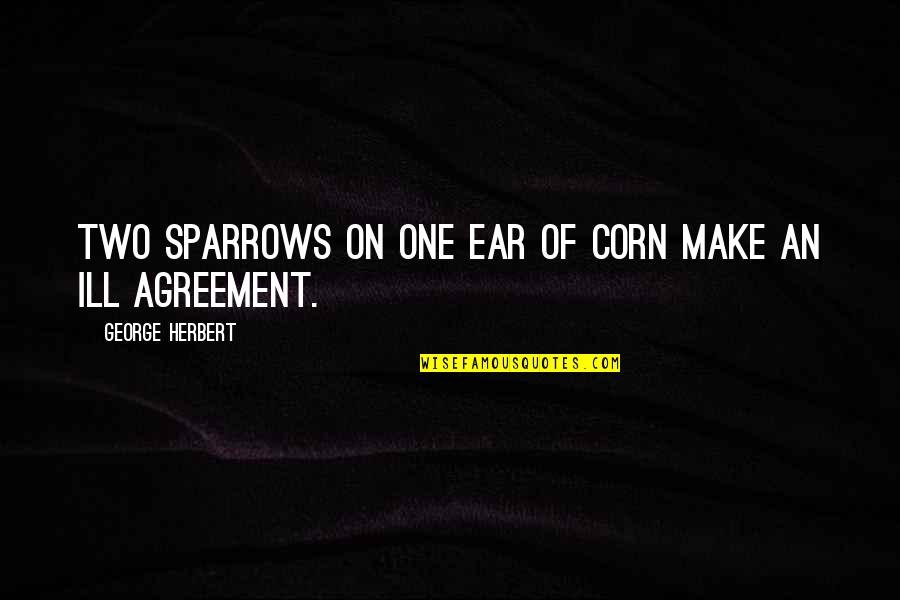 Two
sparrows
on one Ear of Corn make an ill agreement. —
George Herbert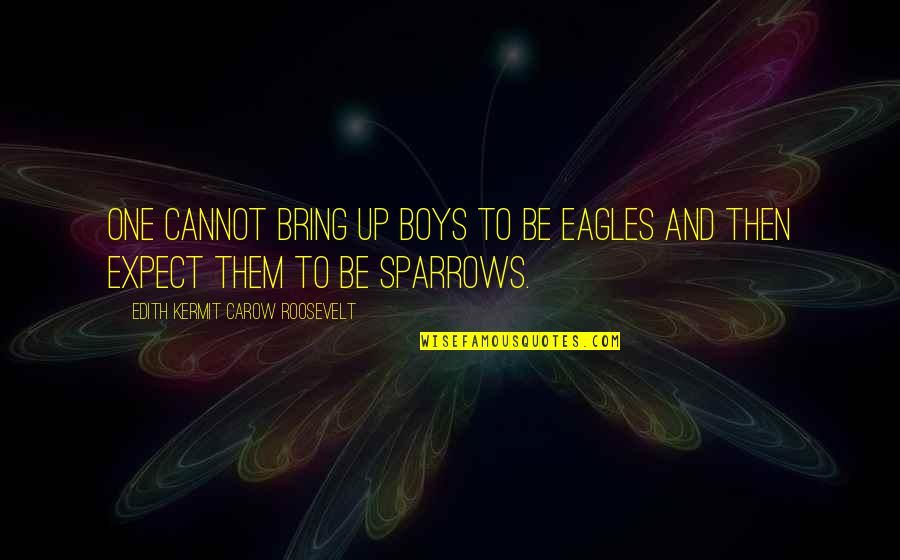 One cannot bring up boys to be eagles and then expect them to be
sparrows
. —
Edith Kermit Carow Roosevelt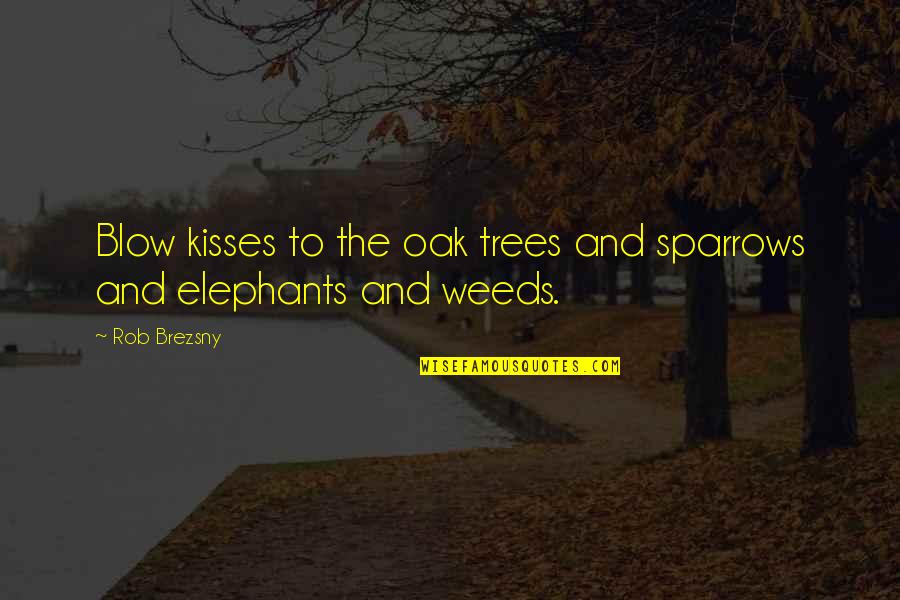 Blow kisses to the oak trees and
sparrows
and elephants and weeds. —
Rob Brezsny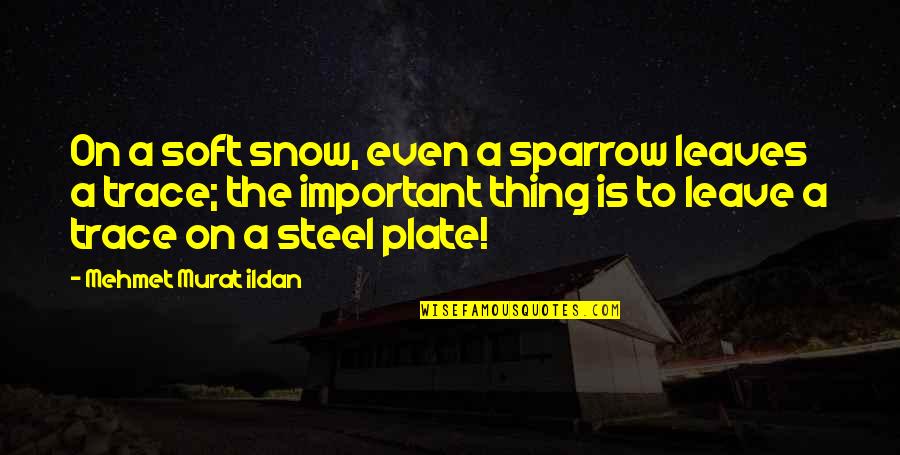 On a soft snow, even a sparrow leaves a trace; the important thing is to leave a trace on a steel plate! —
Mehmet Murat Ildan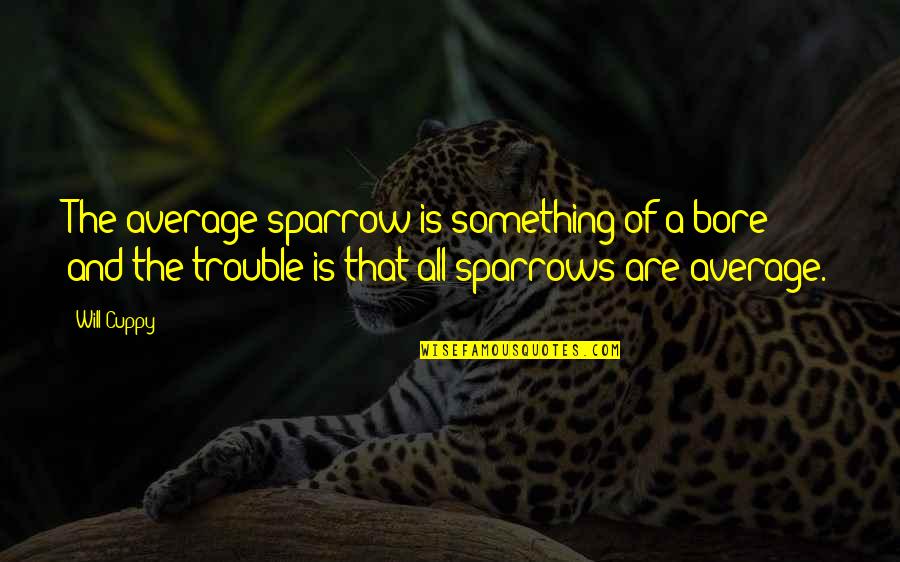 The average sparrow is something of a bore and the trouble is that all
sparrows
are average. —
Will Cuppy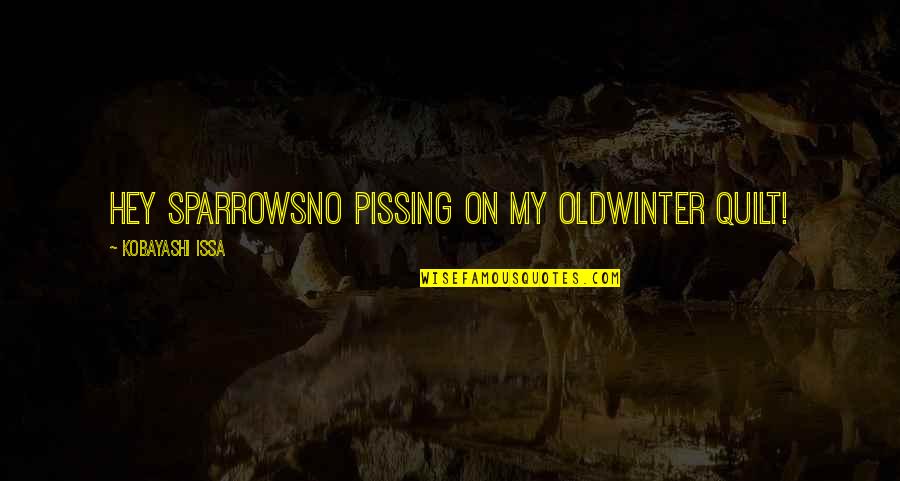 Hey
sparrows
no pissing on my old
winter quilt! —
Kobayashi Issa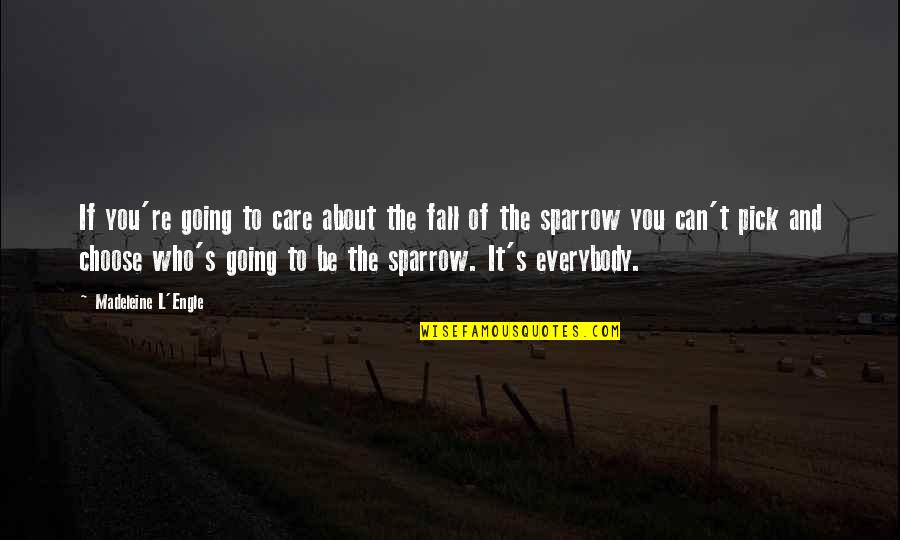 If you're going to care about the fall of the sparrow you can't pick and choose who's going to be the sparrow. It's everybody. —
Madeleine L'Engle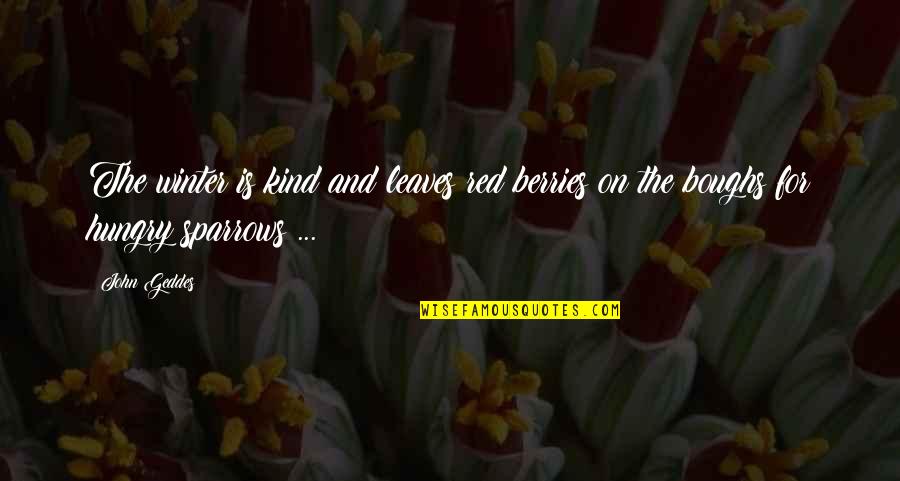 The winter is kind and leaves red berries on the boughs for hungry
sparrows
... —
John Geddes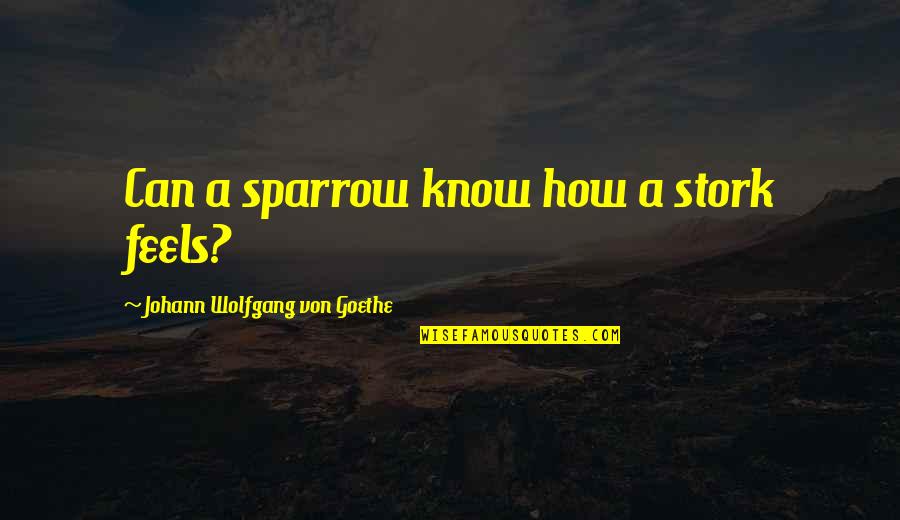 Can a sparrow know how a stork feels? —
Johann Wolfgang Von Goethe