Jim Gilliam Quotes
Top 5 wise famous quotes and sayings by Jim Gilliam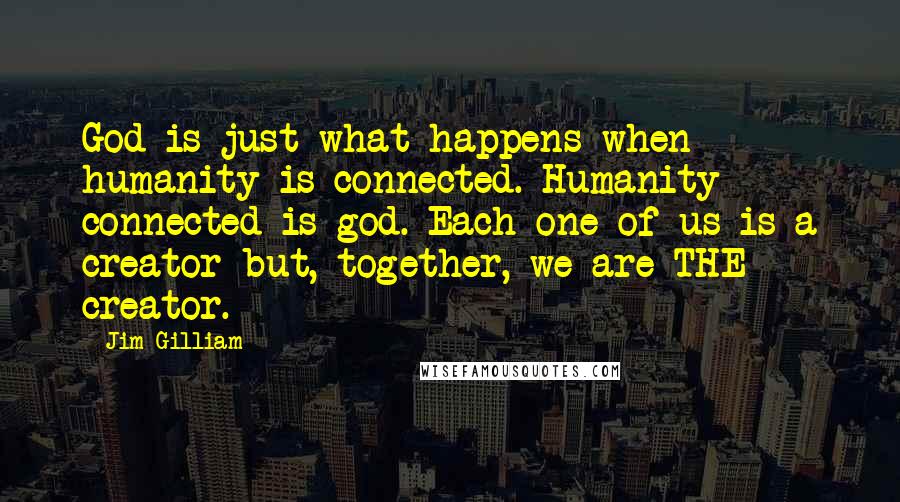 God is just what happens when humanity is connected. Humanity connected is god. Each one of us is a creator but, together, we are THE creator.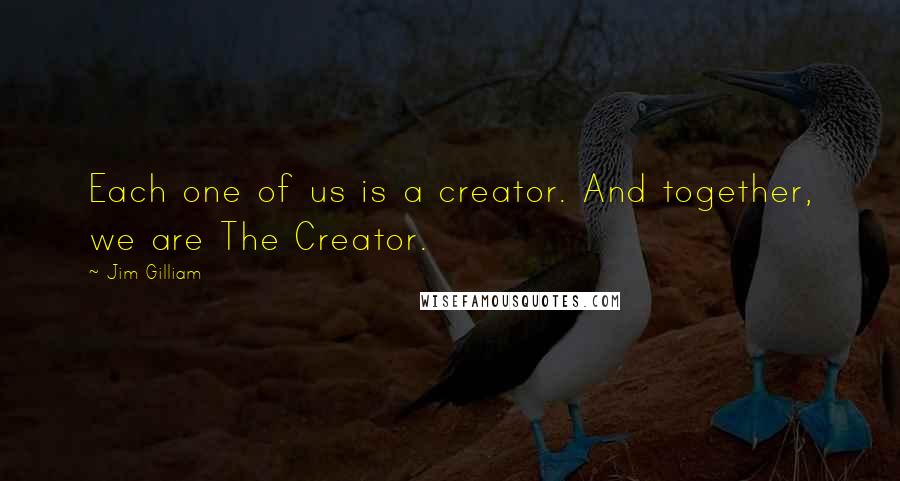 Each one of us is a creator. And together, we are The Creator.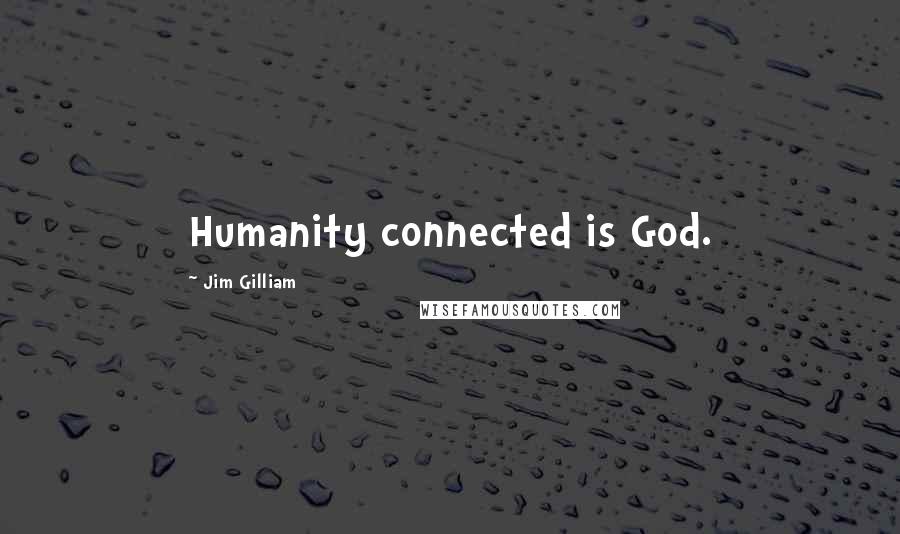 Humanity connected is God.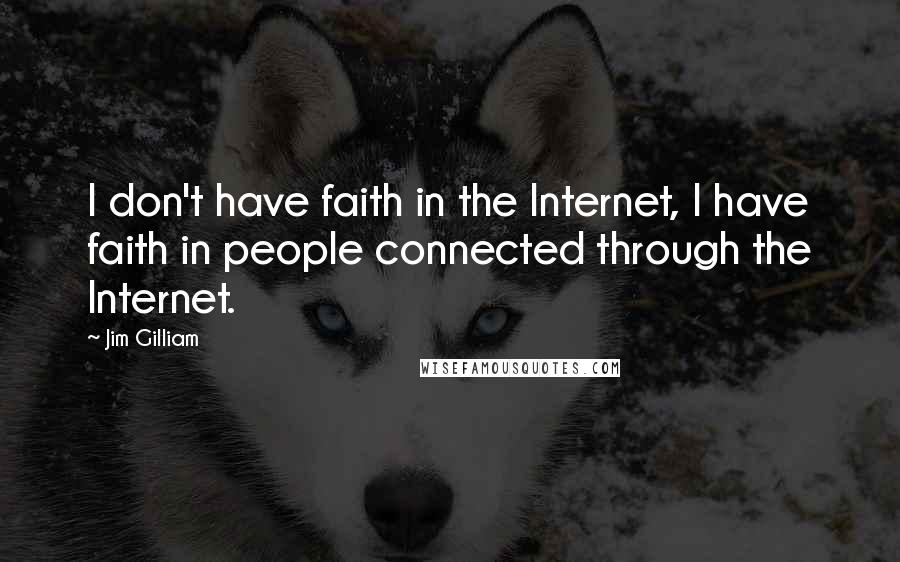 I don't have faith in the Internet, I have faith in people connected through the Internet.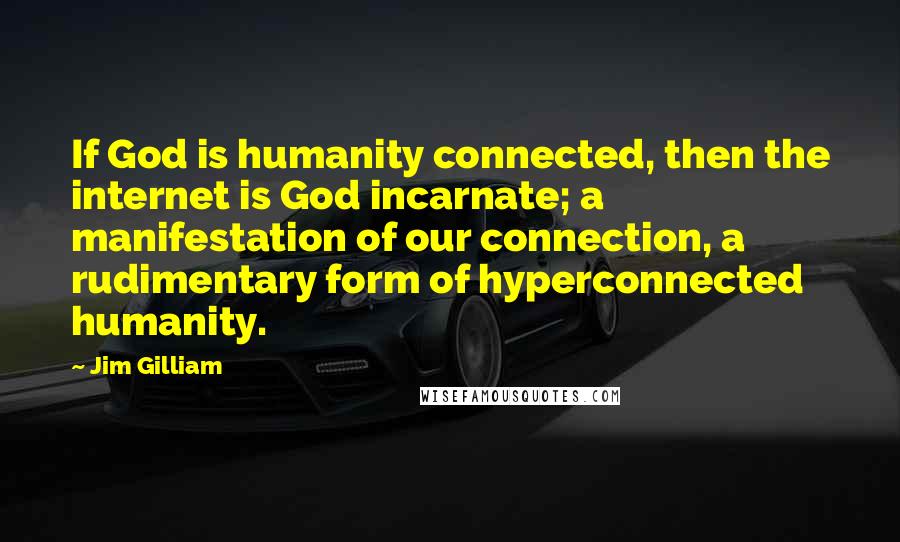 If God is humanity connected, then the internet is God incarnate; a manifestation of our connection, a rudimentary form of hyperconnected humanity.