J. Cornell Michel Quotes
Top 7 wise famous quotes and sayings by J. Cornell Michel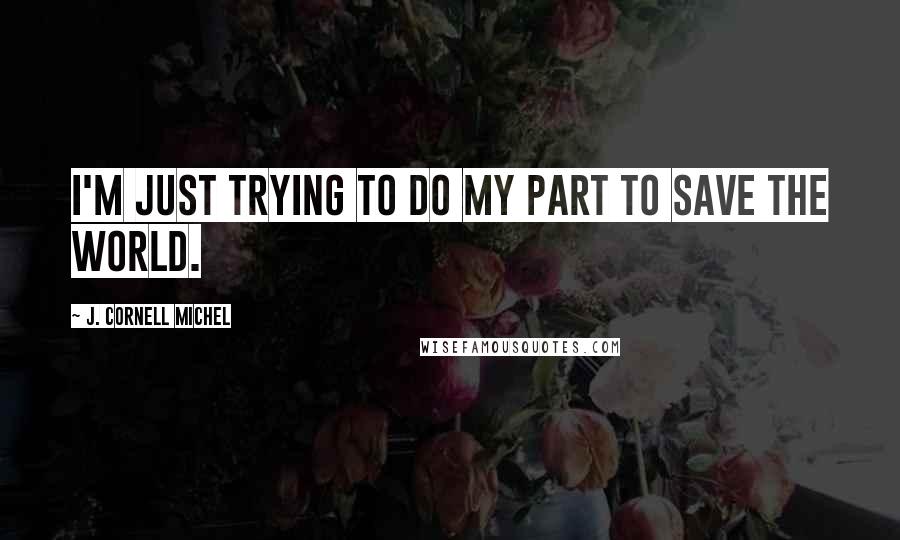 I'm just trying to do my part to save the world.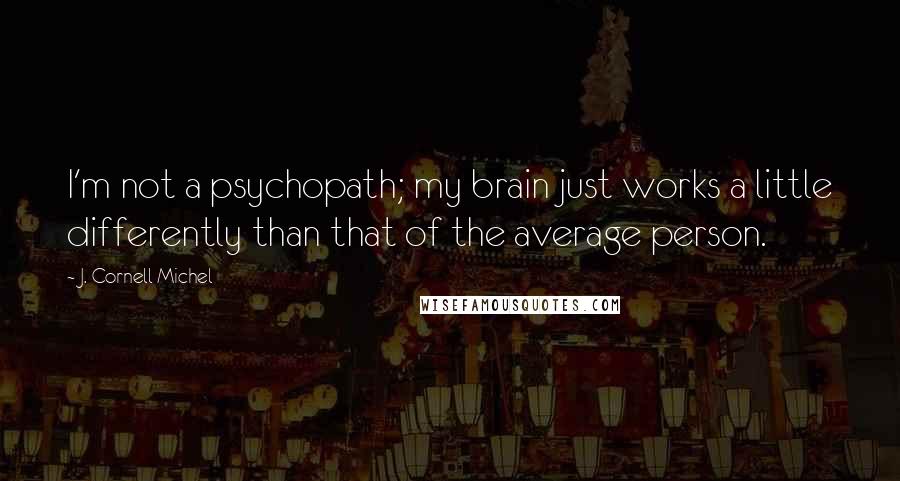 I'm not a psychopath; my brain just works a little differently than that of the average person.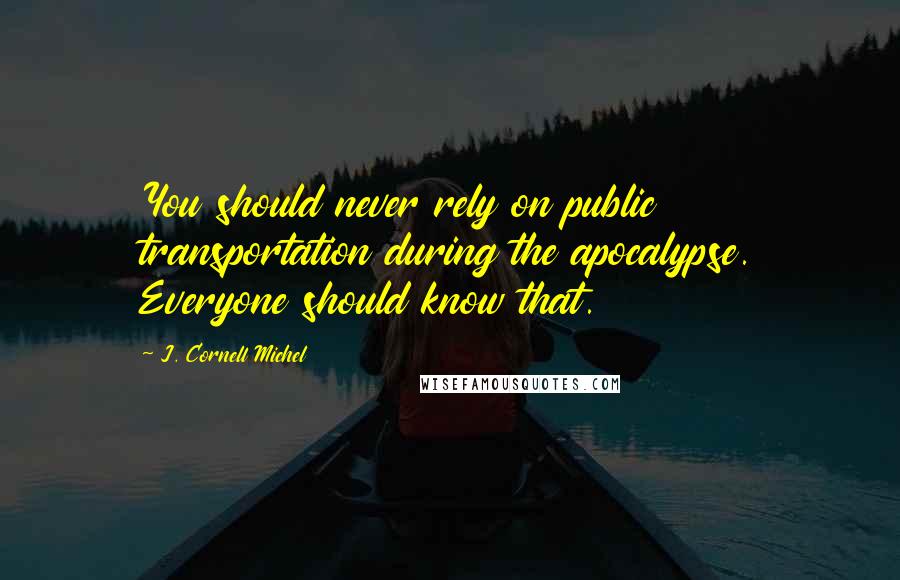 You should never rely on public transportation during the apocalypse. Everyone should know that.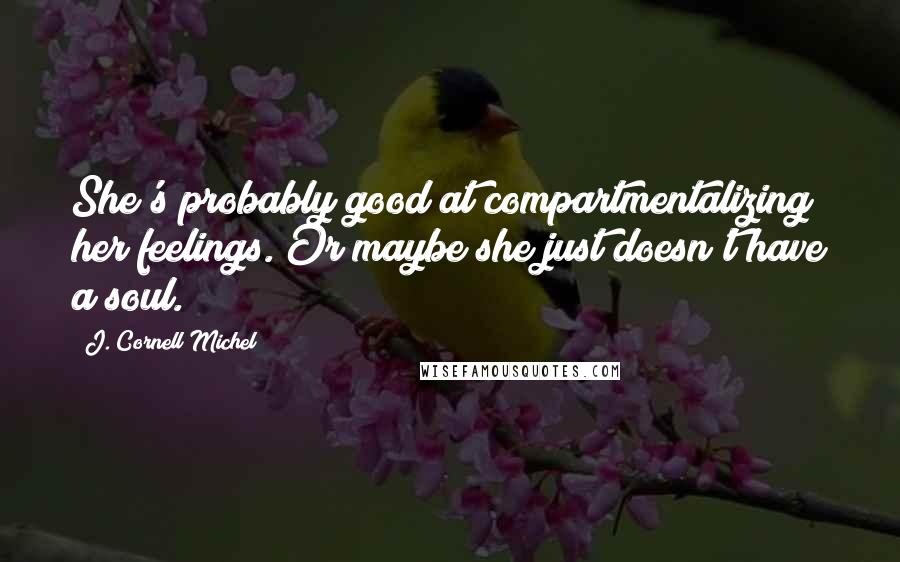 She's probably good at compartmentalizing her feelings. Or maybe she just doesn't have a soul.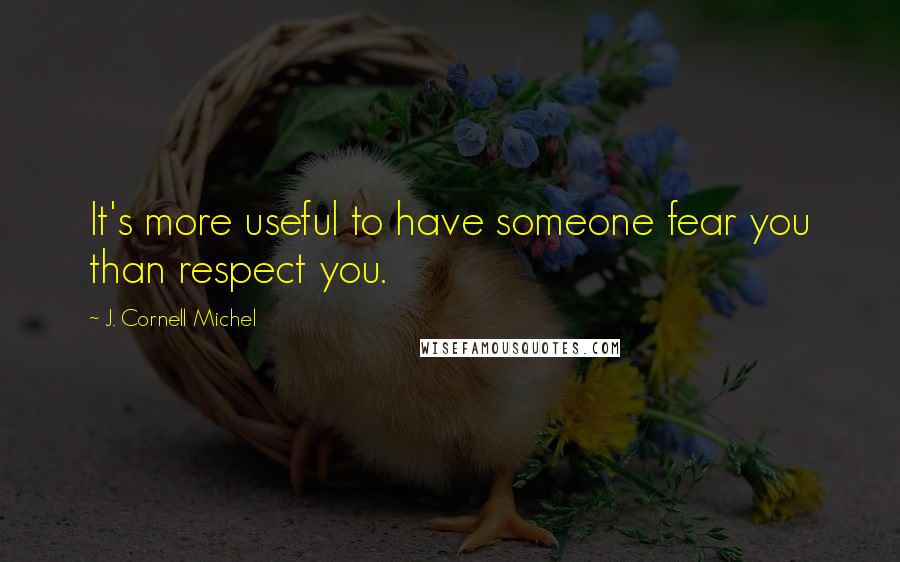 It's more useful to have someone fear you than respect you.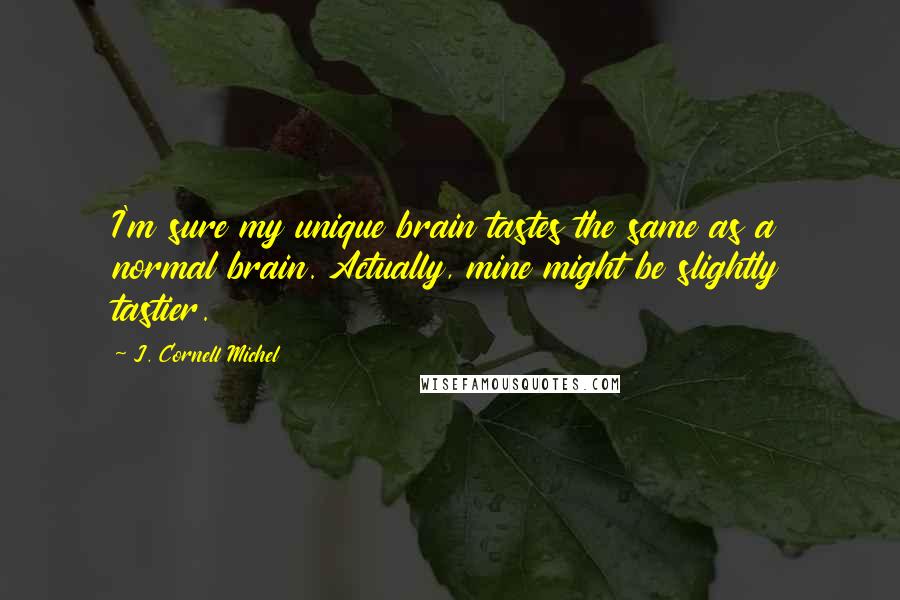 I'm sure my unique brain tastes the same as a normal brain. Actually, mine might be slightly tastier.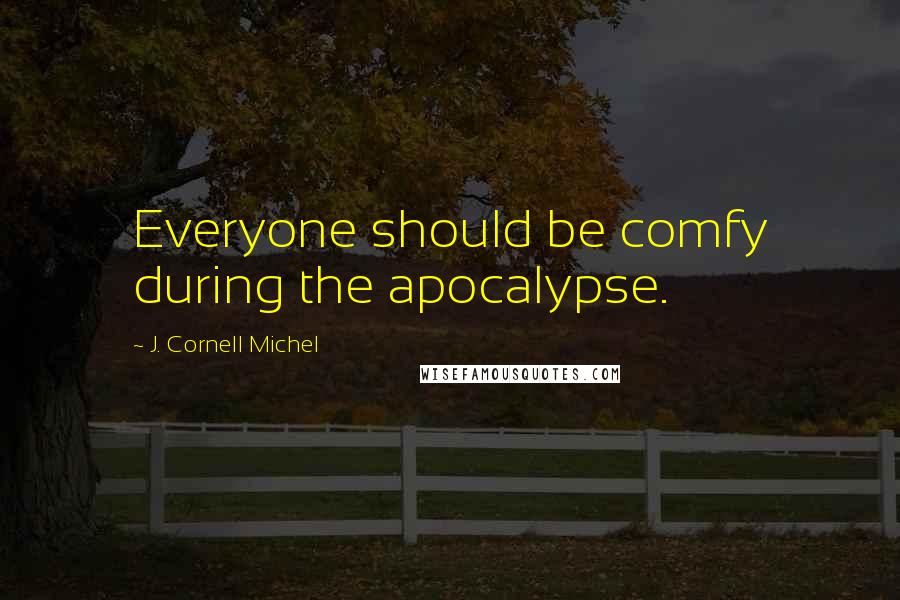 Everyone should be comfy during the apocalypse.