R.A. Spratt Quotes
Top 5 wise famous quotes and sayings by R.A. Spratt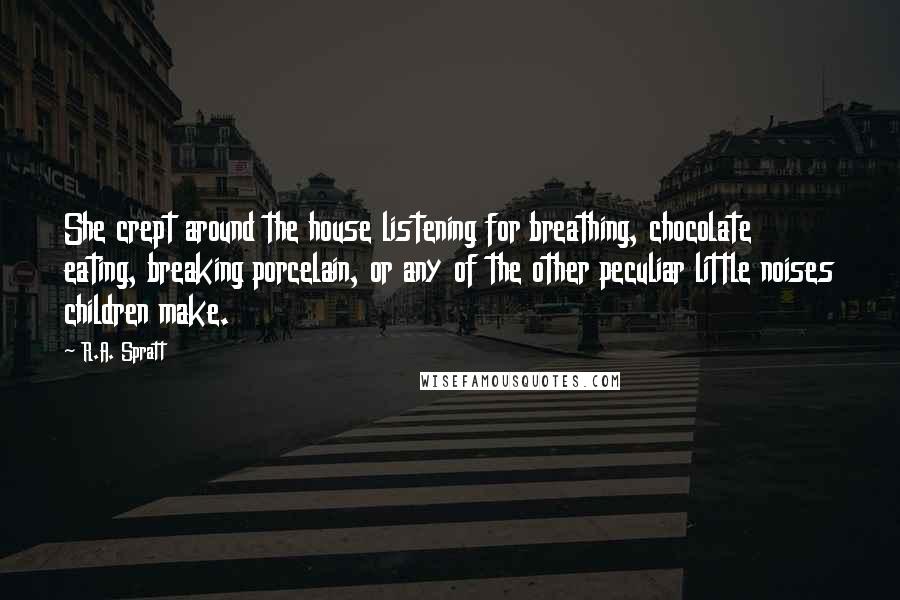 She crept around the house listening for breathing, chocolate eating, breaking porcelain, or any of the other peculiar little noises children make.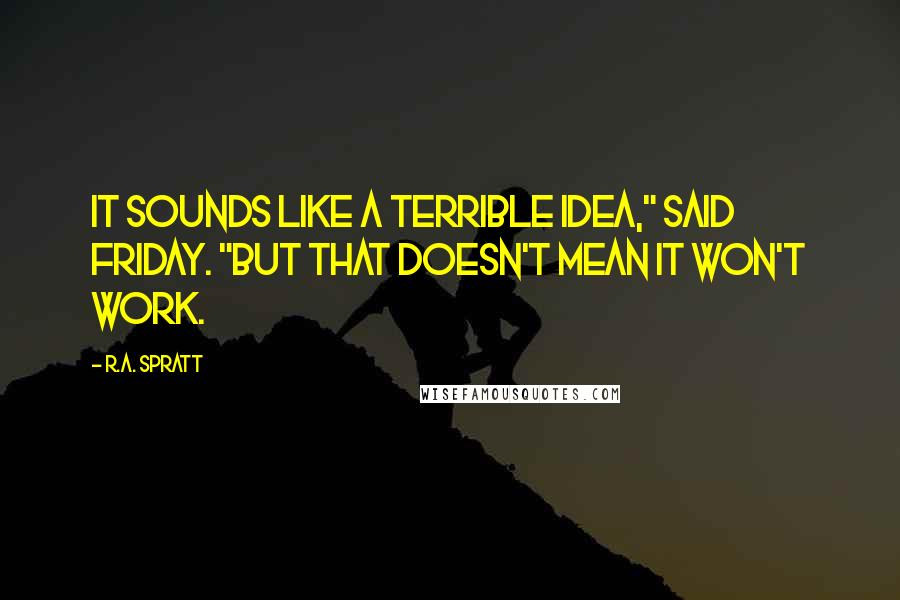 It sounds like a terrible idea," said Friday. "But that doesn't mean it won't work.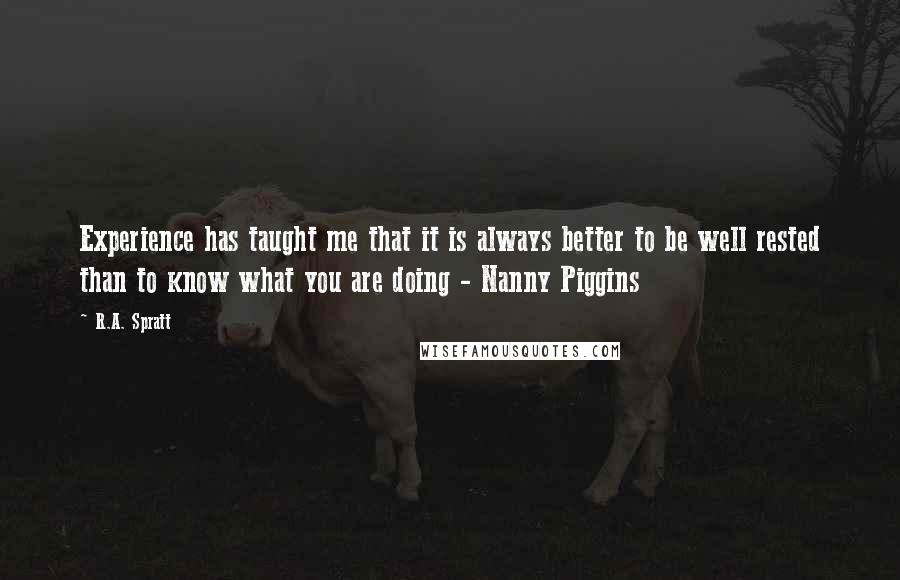 Experience has taught me that it is always better to be well rested than to know what you are doing - Nanny Piggins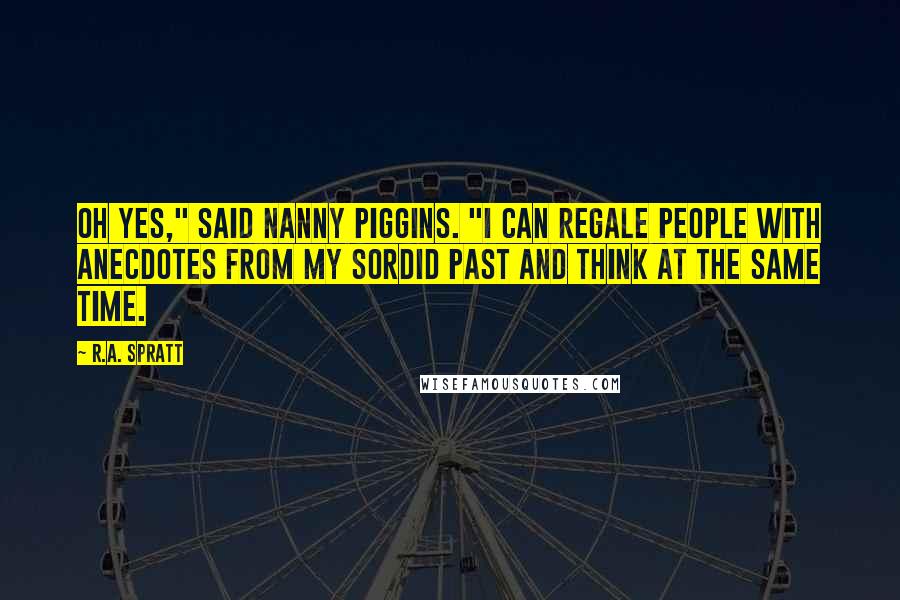 Oh yes," said Nanny Piggins. "I can regale people with anecdotes from my sordid past and think at the same time.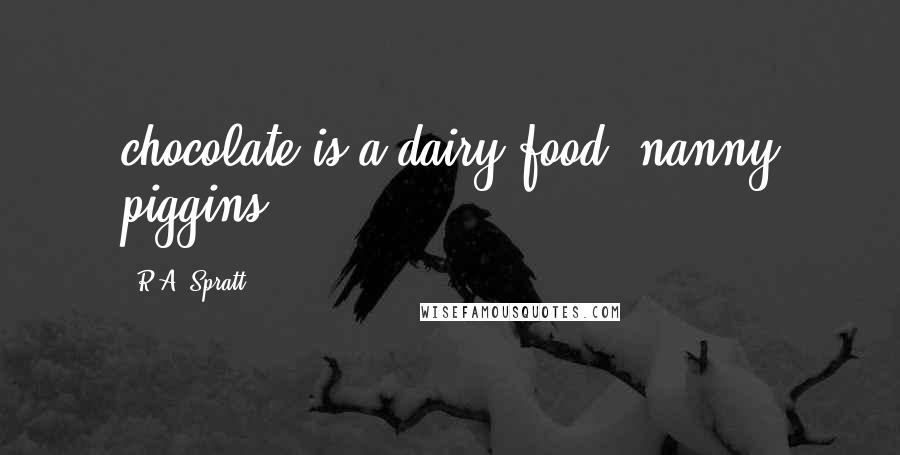 chocolate is a dairy food; nanny piggins