Beau Bokan Quotes
Top 8 wise famous quotes and sayings by Beau Bokan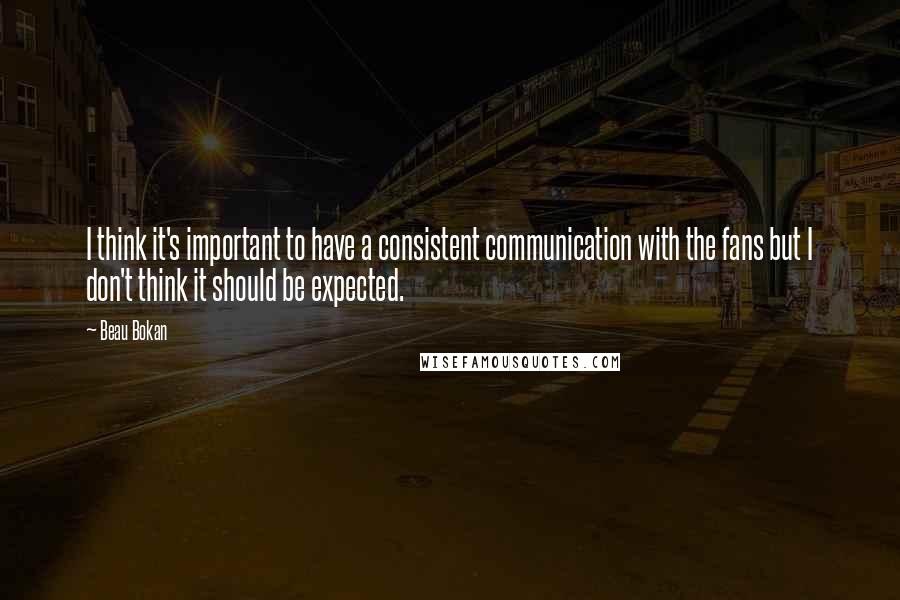 I think it's important to have a consistent communication with the fans but I don't think it should be expected.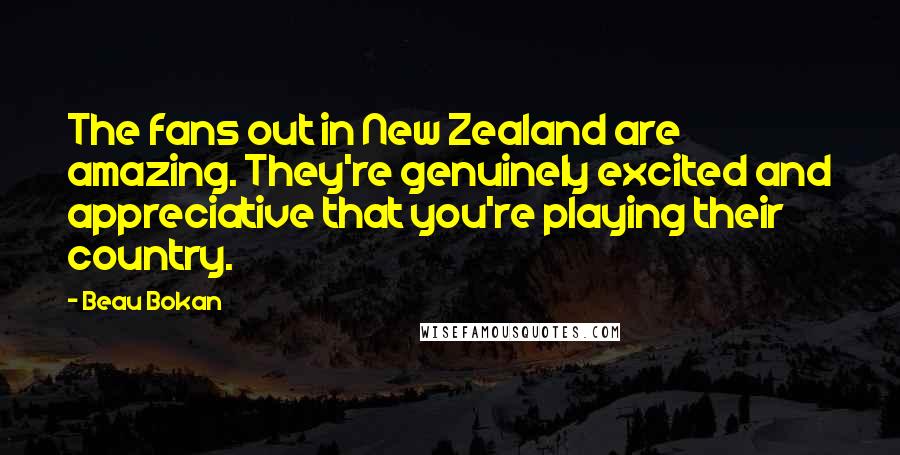 The fans out in New Zealand are amazing. They're genuinely excited and appreciative that you're playing their country.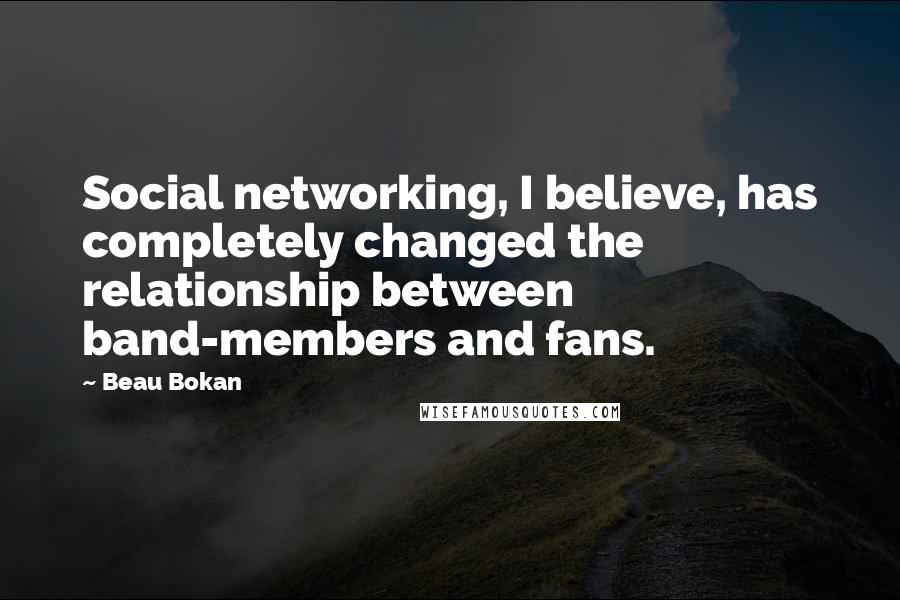 Social networking, I believe, has completely changed the relationship between band-members and fans.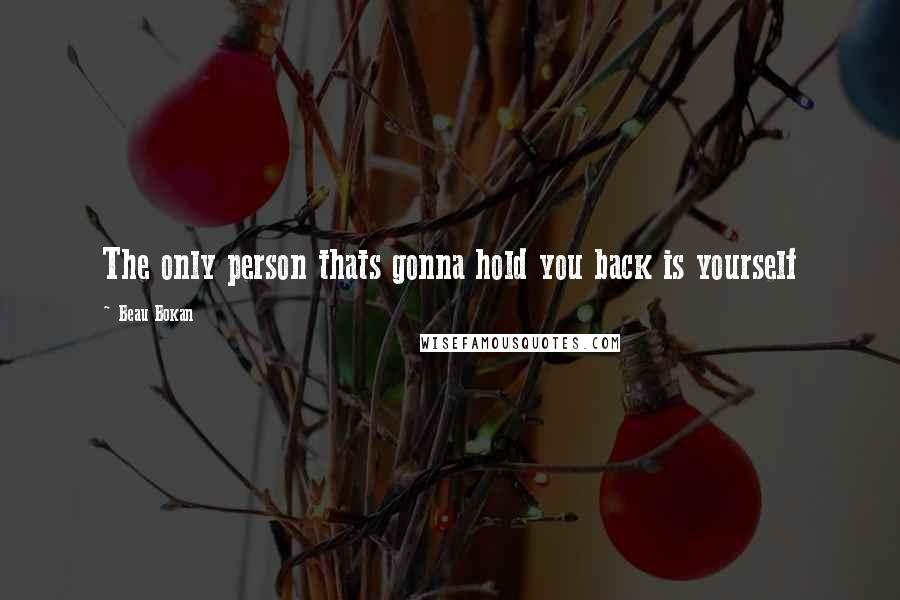 The only person thats gonna hold you back is yourself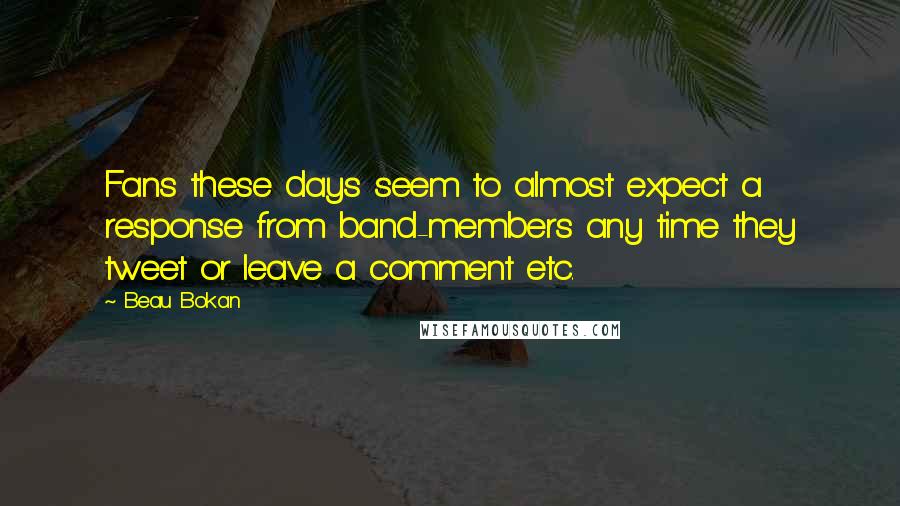 Fans these days seem to almost expect a response from band-members any time they tweet or leave a comment etc.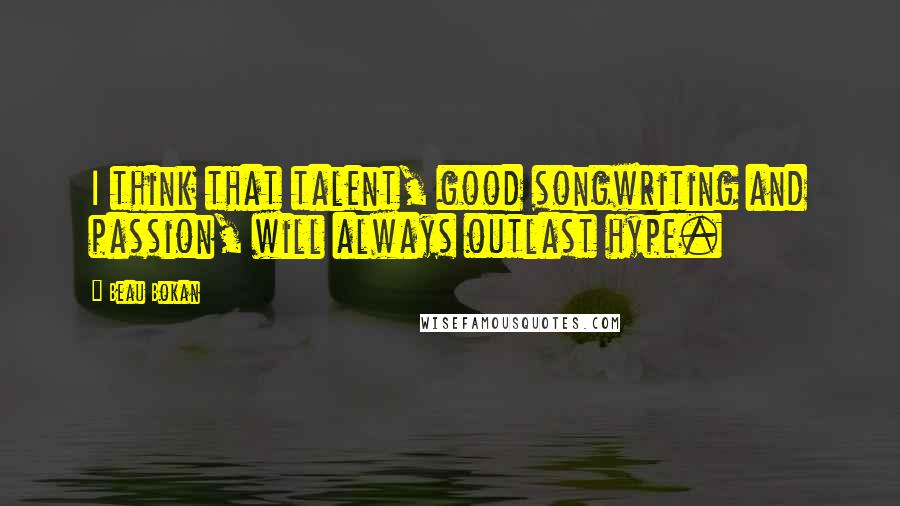 I think that talent, good songwriting and passion, will always outlast hype.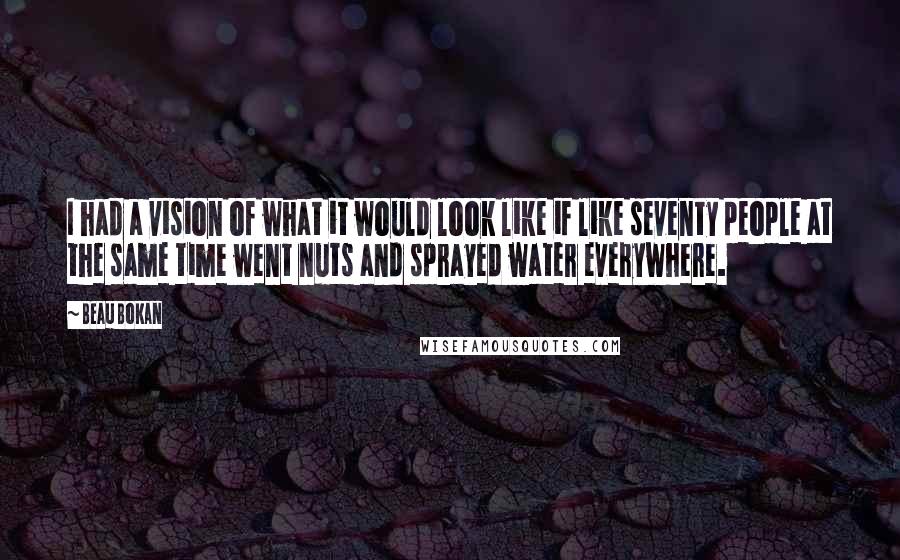 I had a vision of what it would look like if like seventy people at the same time went nuts and sprayed water everywhere.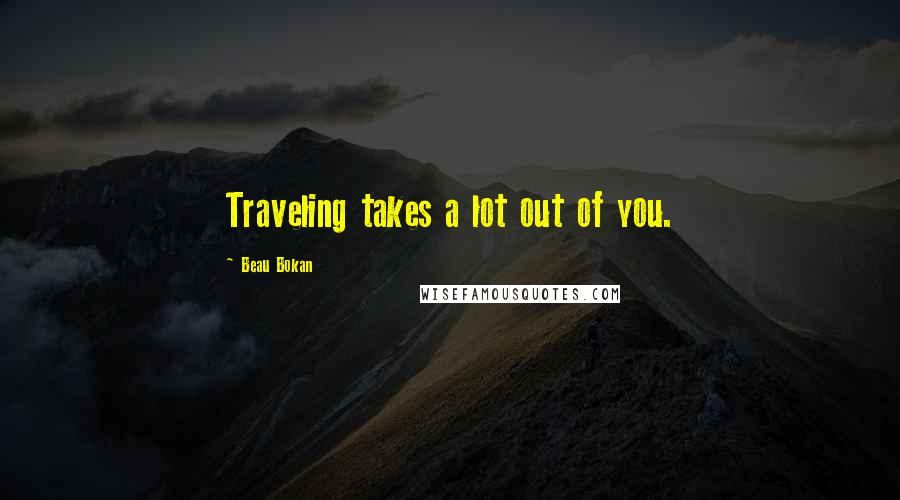 Traveling takes a lot out of you.