Antonia Perdu Quotes
Top 17 wise famous quotes and sayings by Antonia Perdu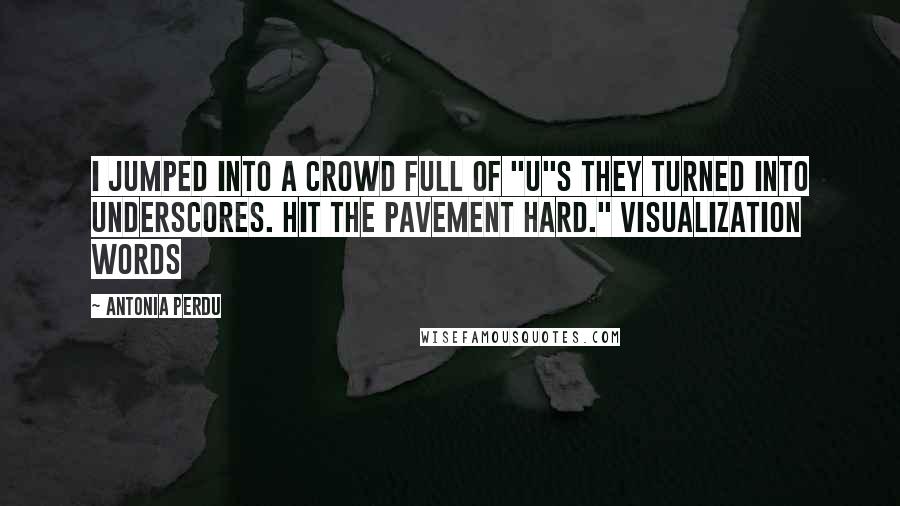 I jumped into a crowd full of "u"s they turned into underscores. Hit the pavement hard." visualization words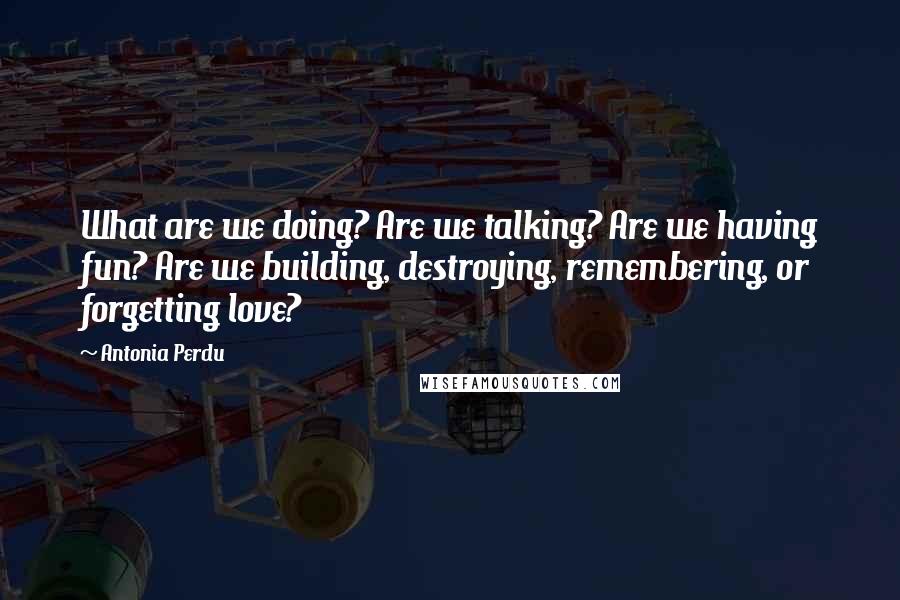 What are we doing? Are we talking? Are we having fun? Are we building, destroying, remembering, or forgetting love?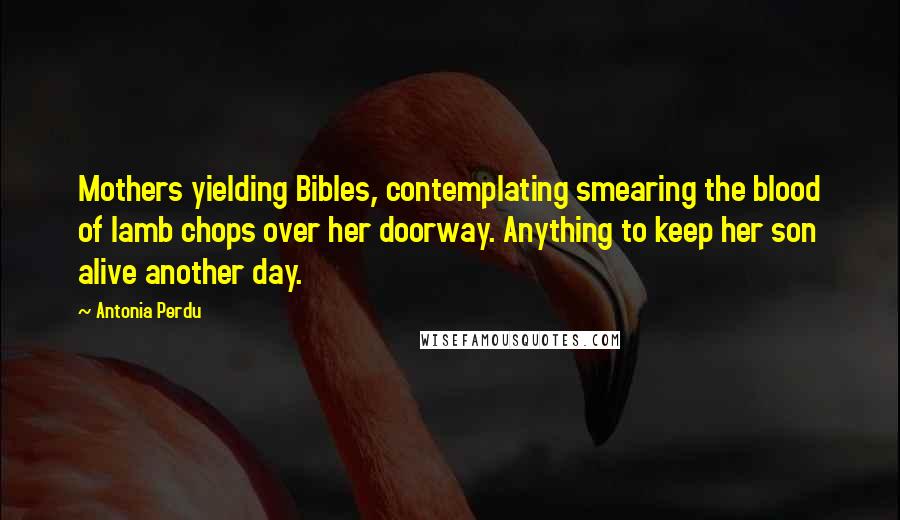 Mothers yielding Bibles, contemplating smearing the blood of lamb chops over her doorway. Anything to keep her son alive another day.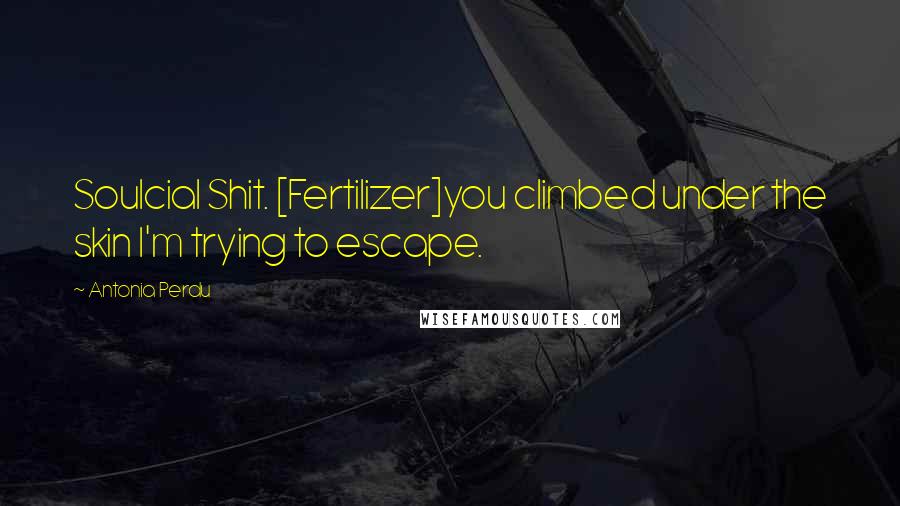 Soulcial Shit. [Fertilizer]
you climbed under the skin I'm trying to escape.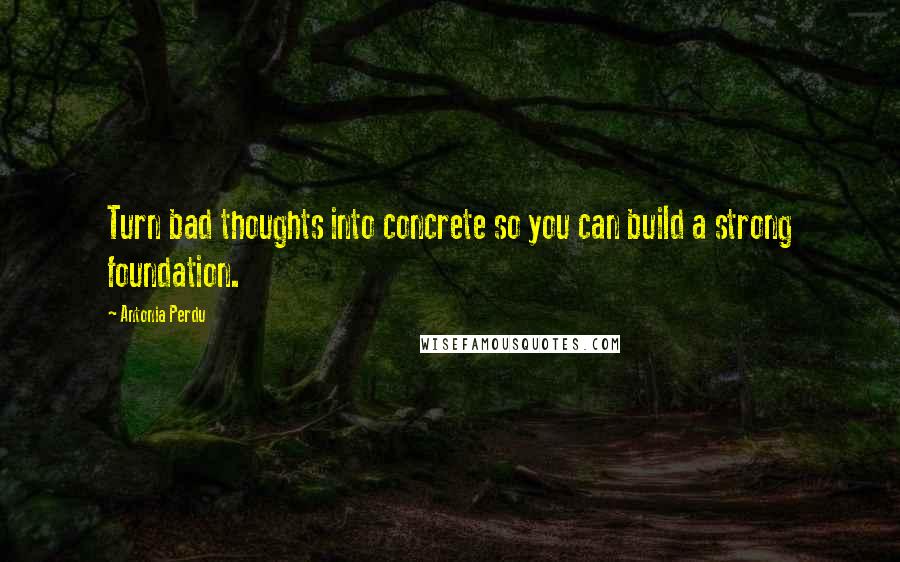 Turn bad thoughts into concrete so you can build a strong foundation.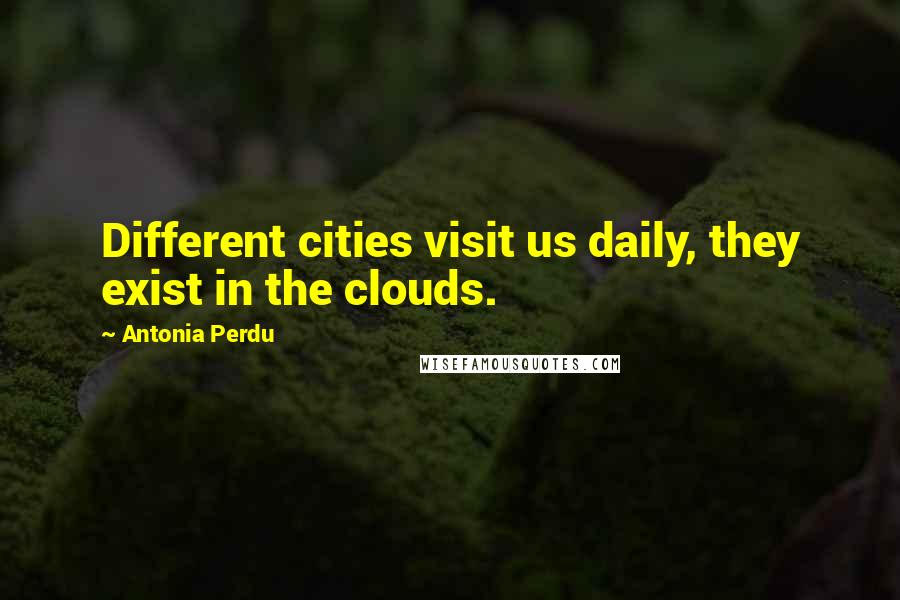 Different cities visit us daily, they exist in the clouds.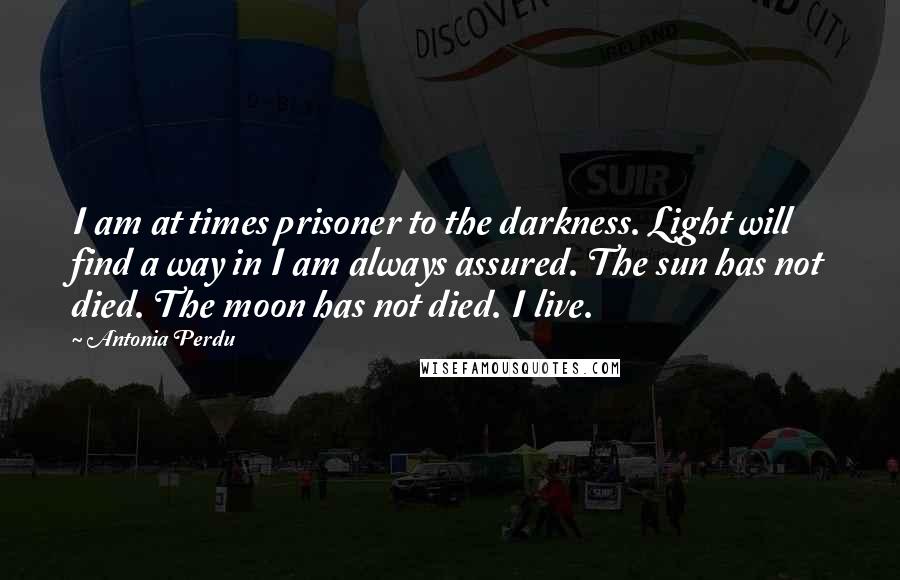 I am at times prisoner to the darkness. Light will find a way in I am always assured. The sun has not died. The moon has not died. I live.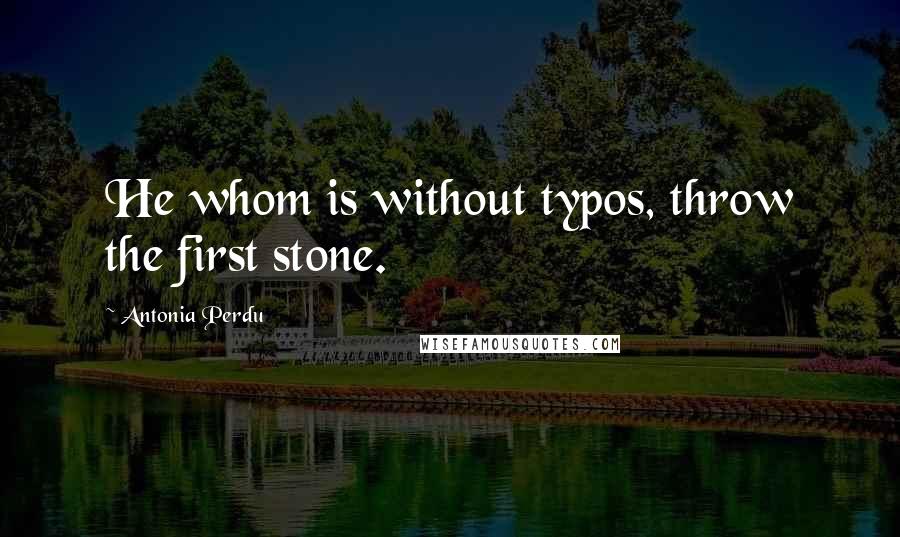 He whom is without typos, throw the first stone.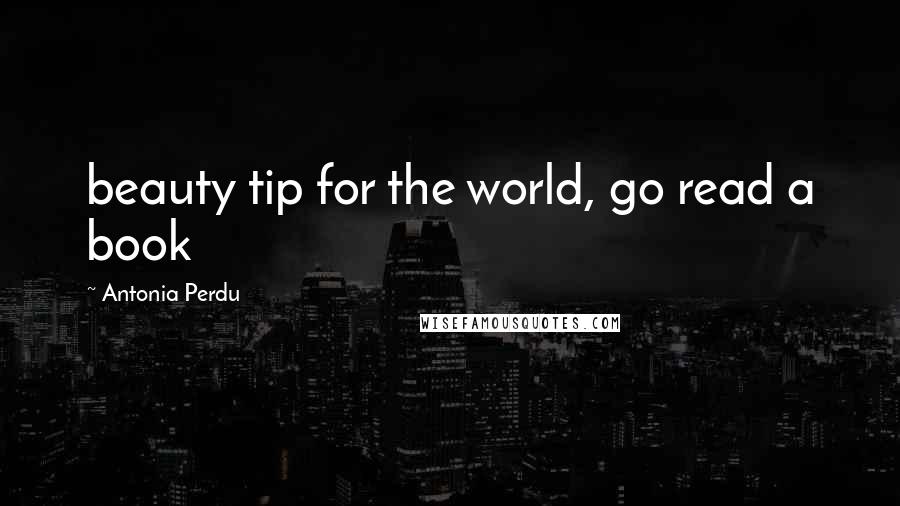 beauty tip for the world, go read a book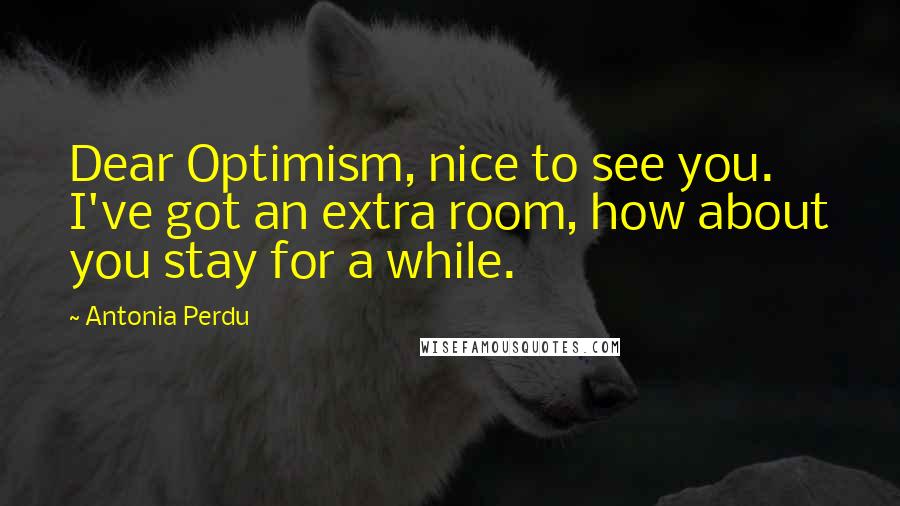 Dear Optimism, nice to see you. I've got an extra room, how about you stay for a while.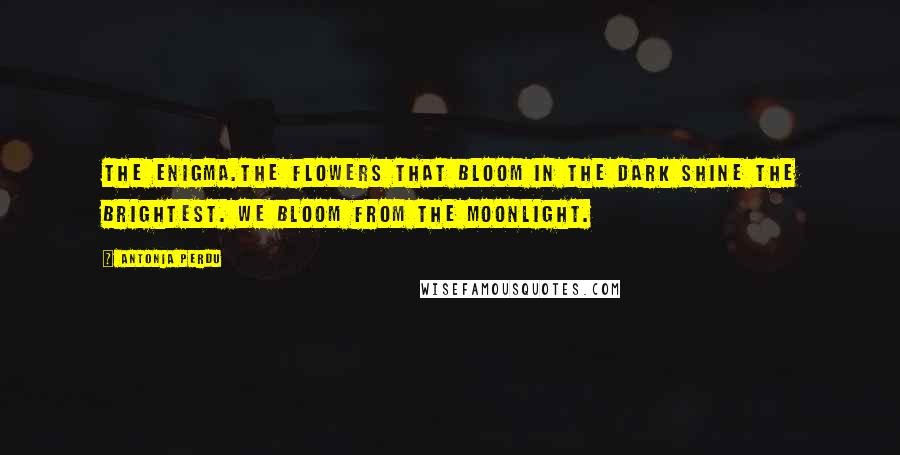 The enigma.
The flowers that bloom in the dark shine the brightest.
We bloom from the moonlight.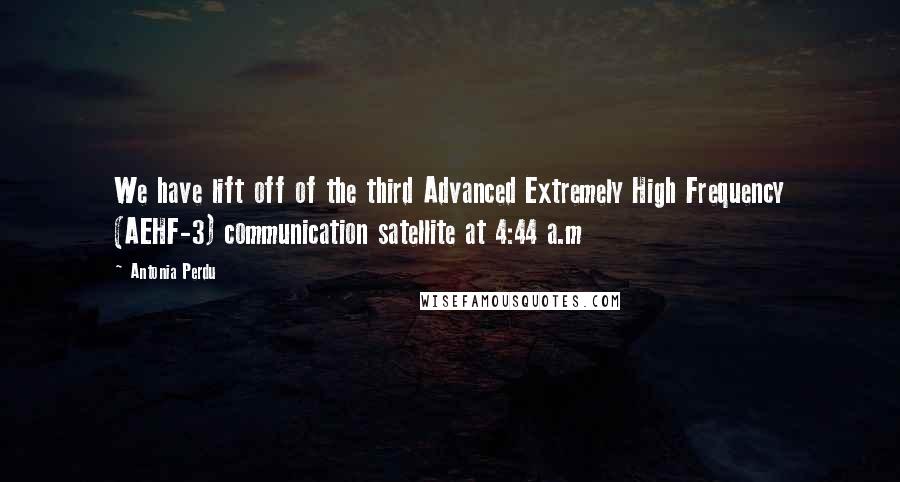 We have lift off of the third Advanced Extremely High Frequency (AEHF-3) communication satellite at 4:44 a.m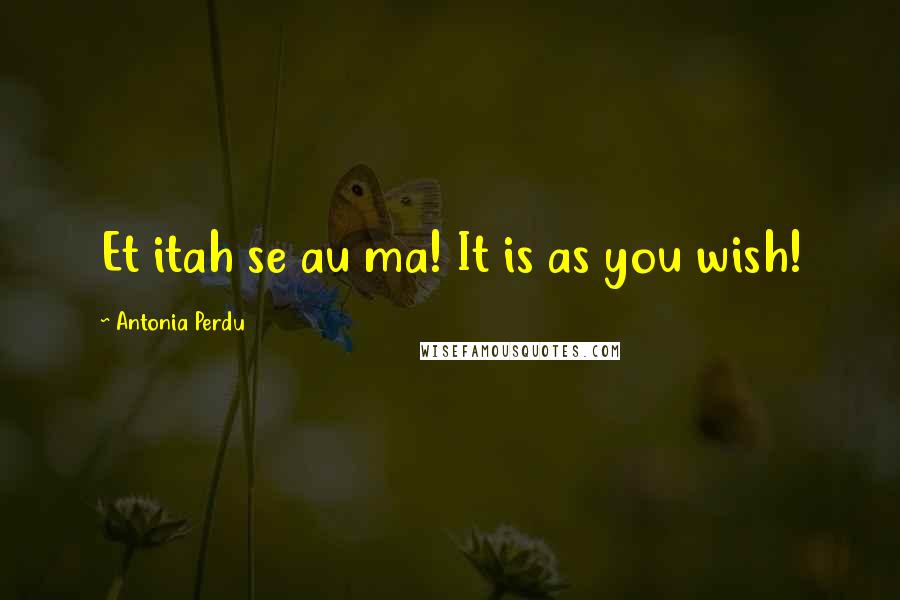 Et itah se au ma! It is as you wish!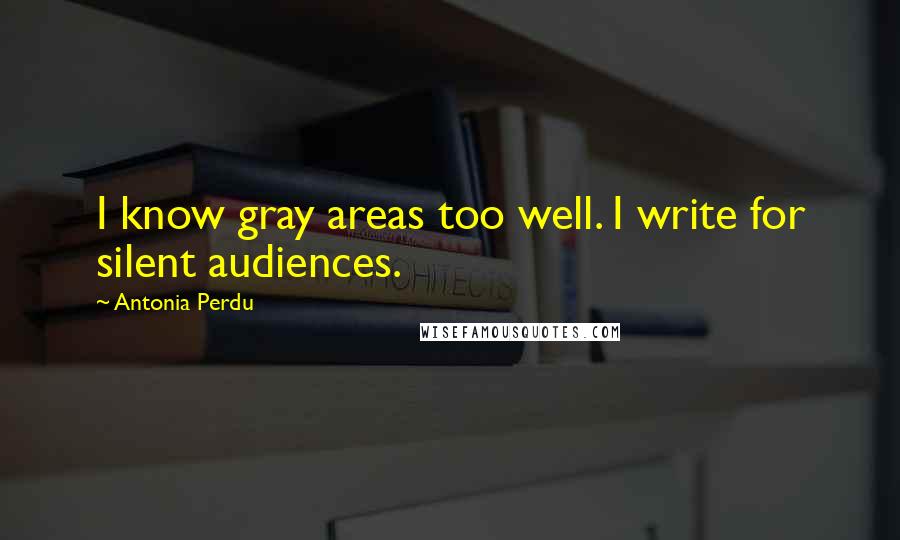 I know gray areas too well. I write for silent audiences.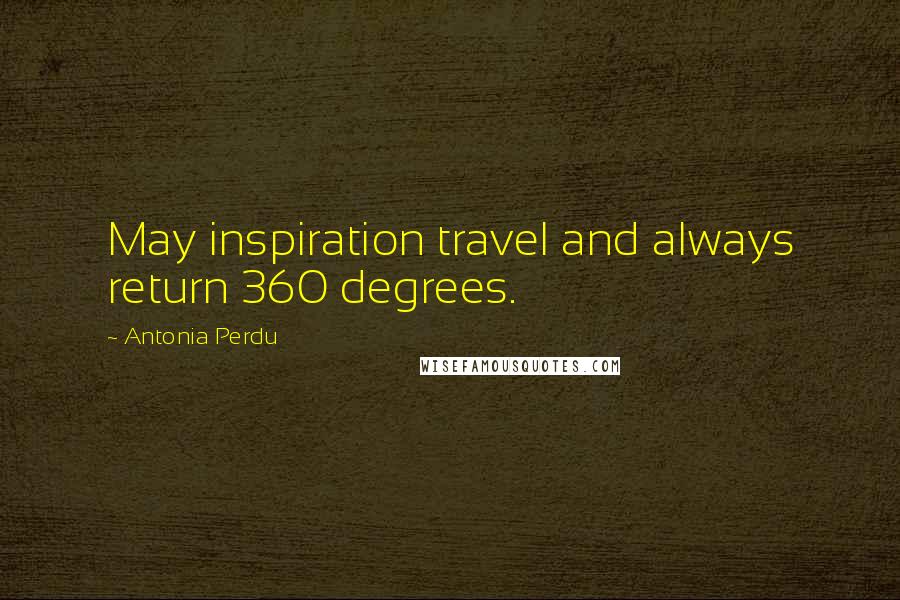 May inspiration travel and always return 360 degrees.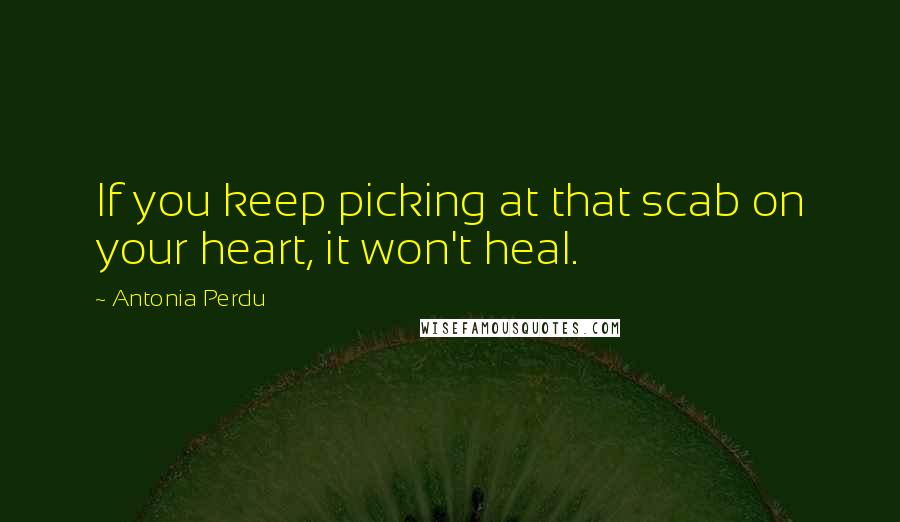 If you keep picking at that scab on your heart, it won't heal.