Collette West Quotes
Top 25 wise famous quotes and sayings by Collette West
Collette West Famous Quotes & Sayings
Discover top inspirational quotes from Collette West on Wise Famous Quotes.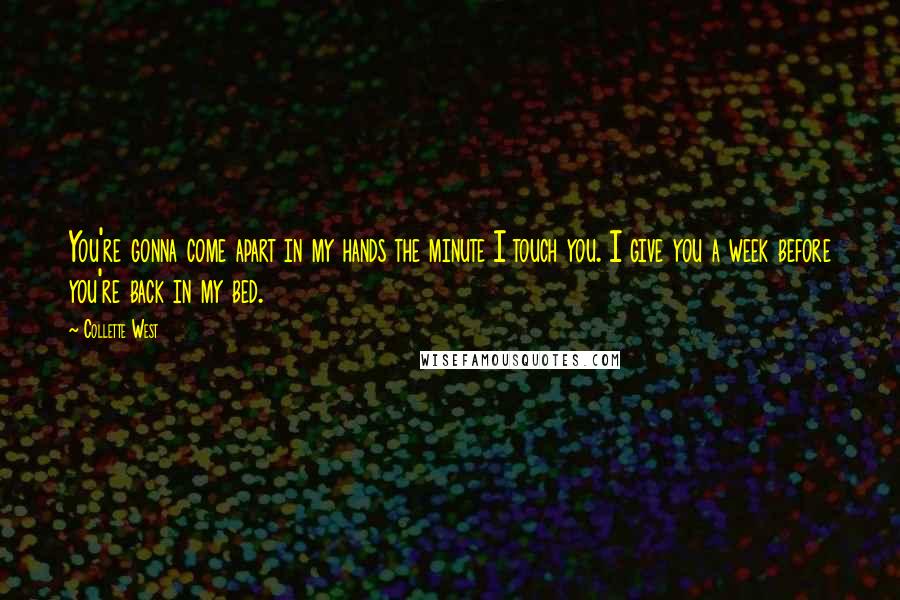 You're gonna come apart in my hands the minute I touch you. I give you a week before you're back in my bed.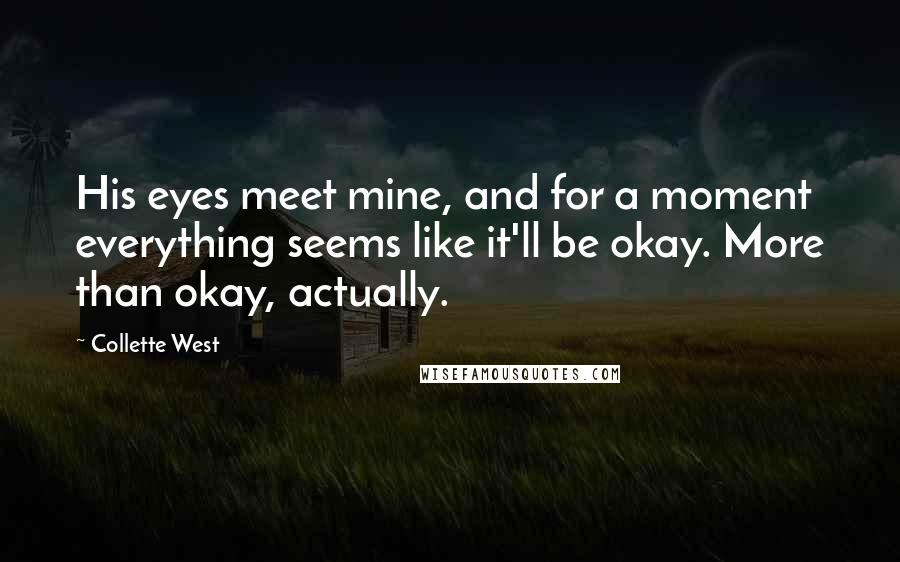 His eyes meet mine, and for a moment everything seems like it'll be okay. More than okay, actually.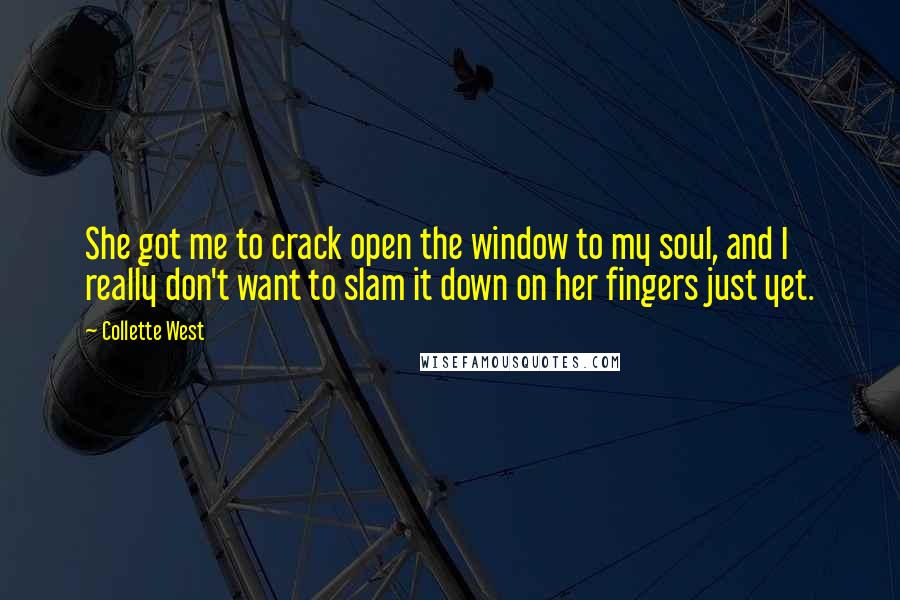 She got me to crack open the window to my soul, and I really don't want to slam it down on her fingers just yet.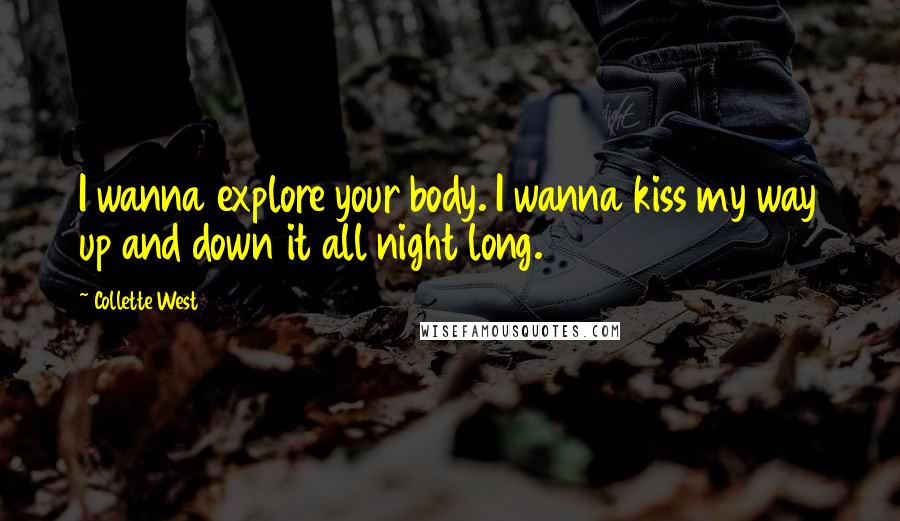 I wanna explore your body. I wanna kiss my way up and down it all night long.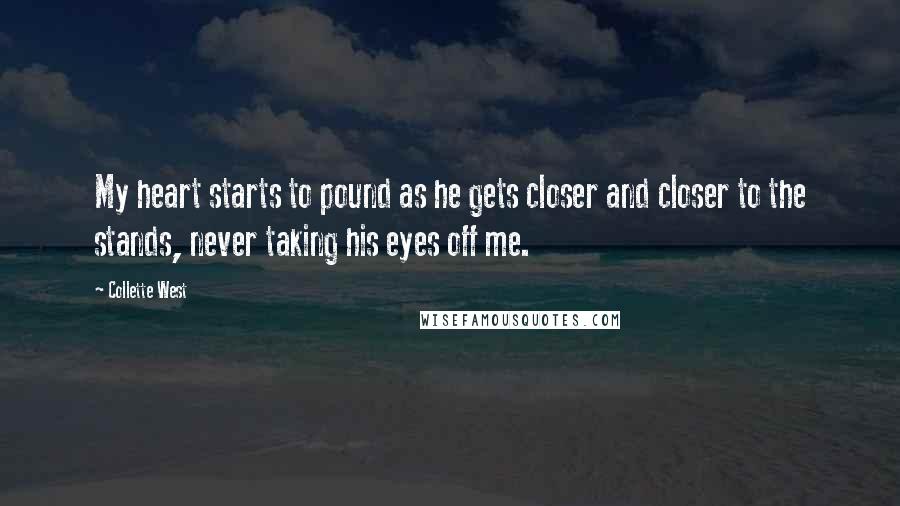 My heart starts to pound as he gets closer and closer to the stands, never taking his eyes off me.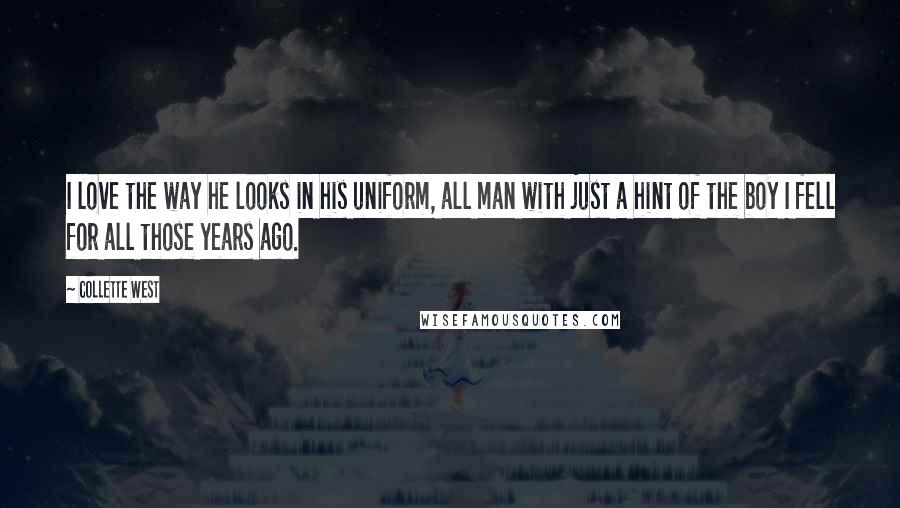 I love the way he looks in his uniform, all man with just a hint of the boy I fell for all those years ago.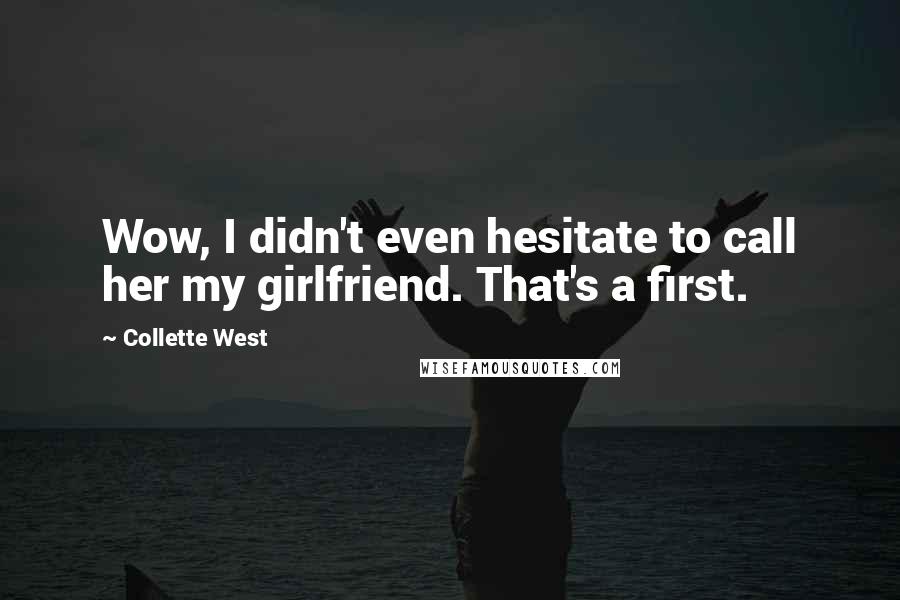 Wow, I didn't even hesitate to call her my girlfriend. That's a first.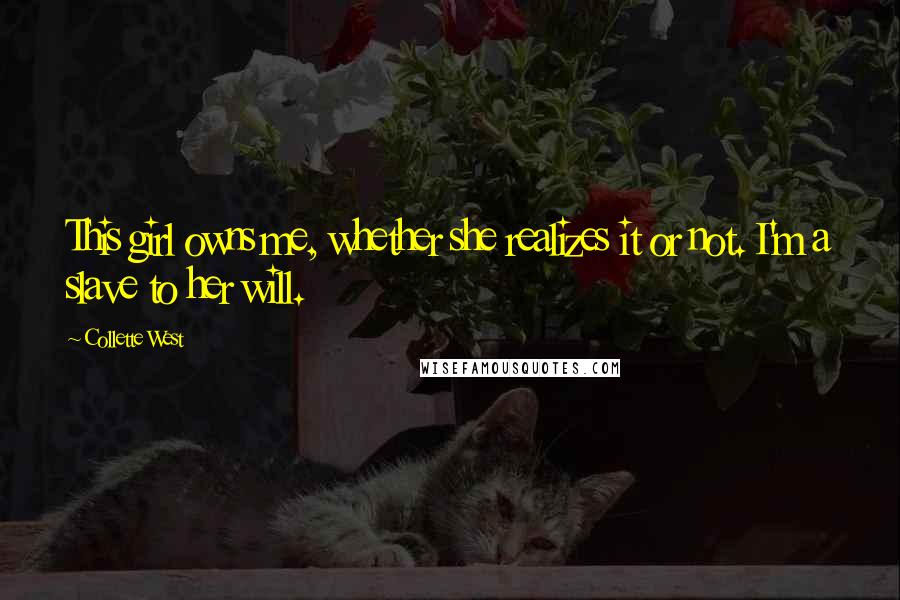 This girl owns me, whether she realizes it or not. I'm a slave to her will.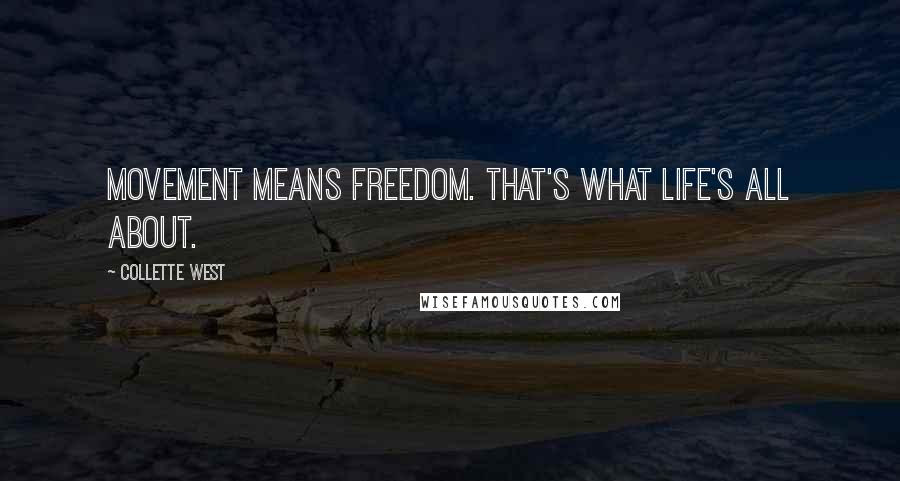 Movement means freedom. That's what life's all about.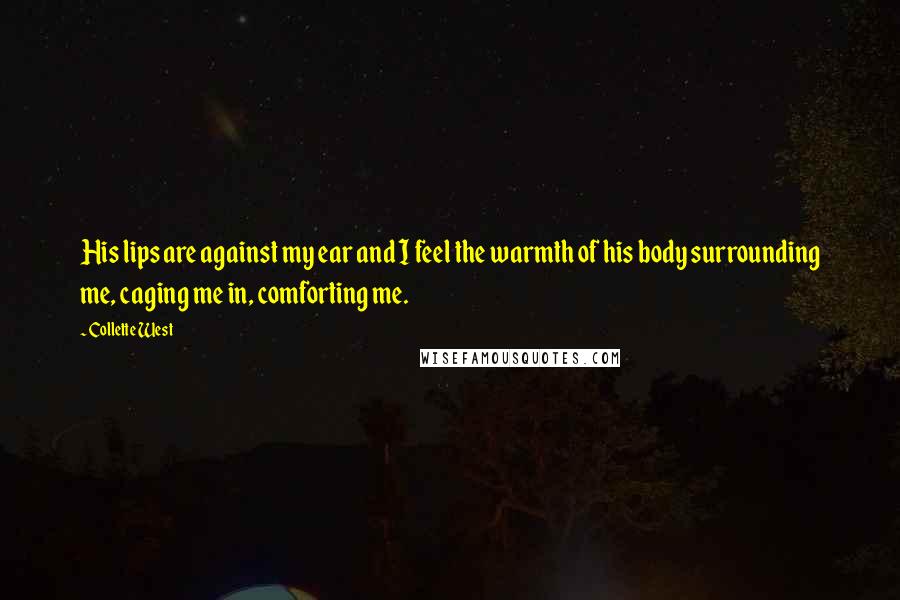 His lips are against my ear and I feel the warmth of his body surrounding me, caging me in, comforting me.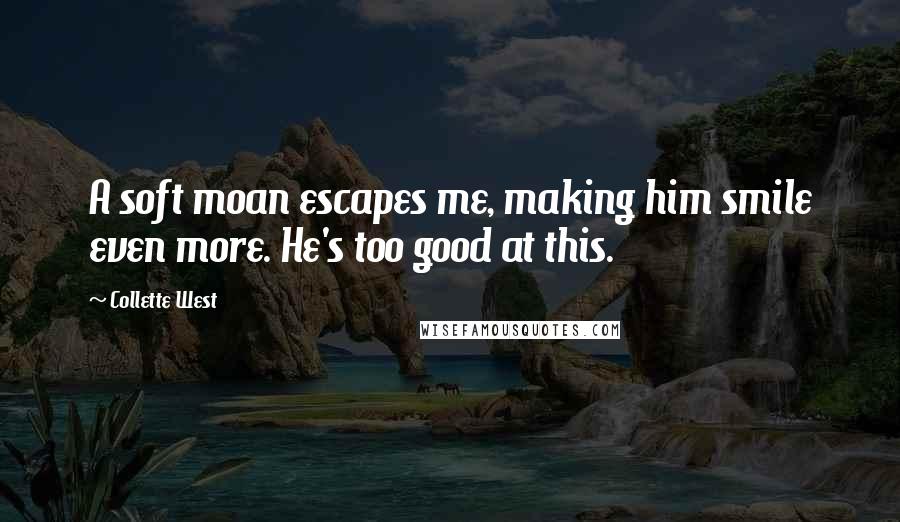 A soft moan escapes me, making him smile even more. He's too good at this.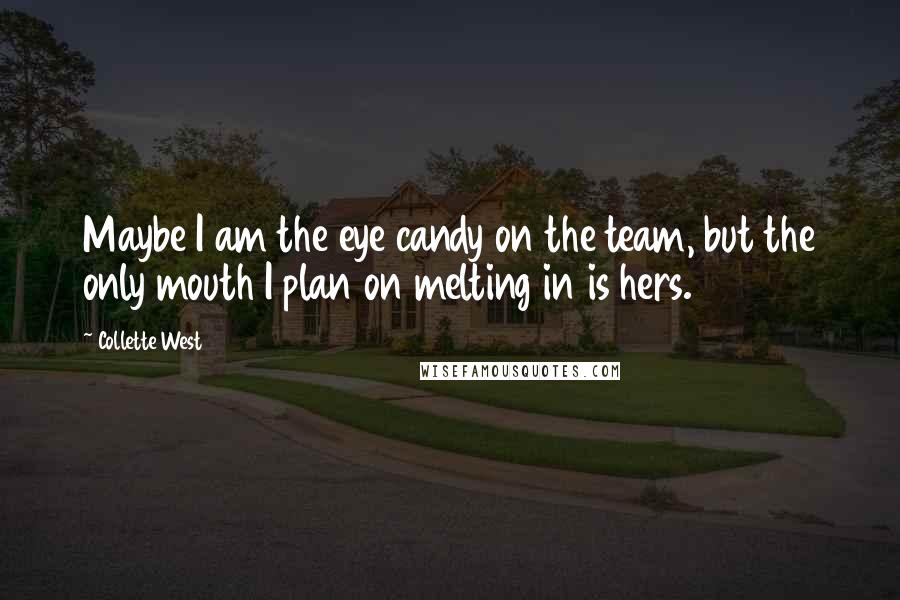 Maybe I am the eye candy on the team, but the only mouth I plan on melting in is hers.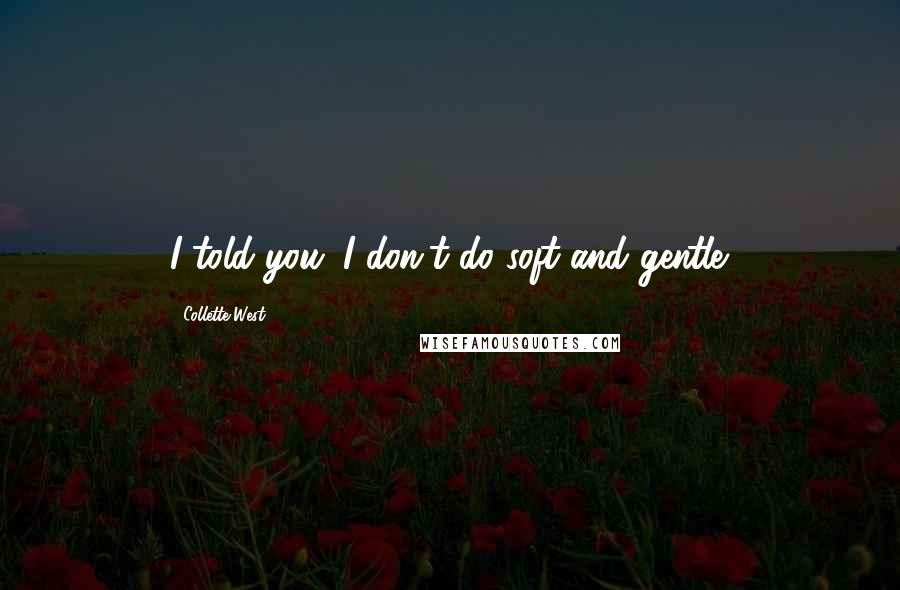 I told you. I don't do soft and gentle.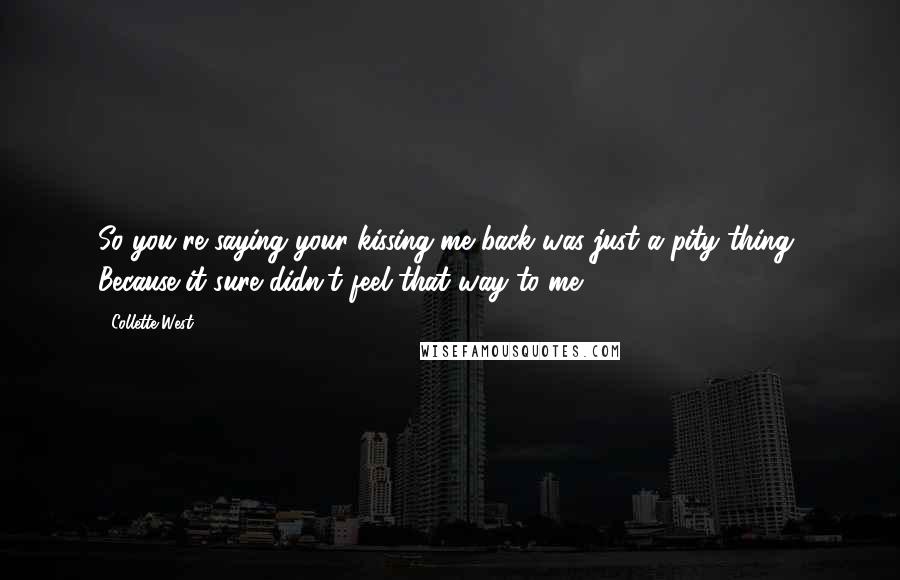 So you're saying your kissing me back was just a pity thing? Because it sure didn't feel that way to me.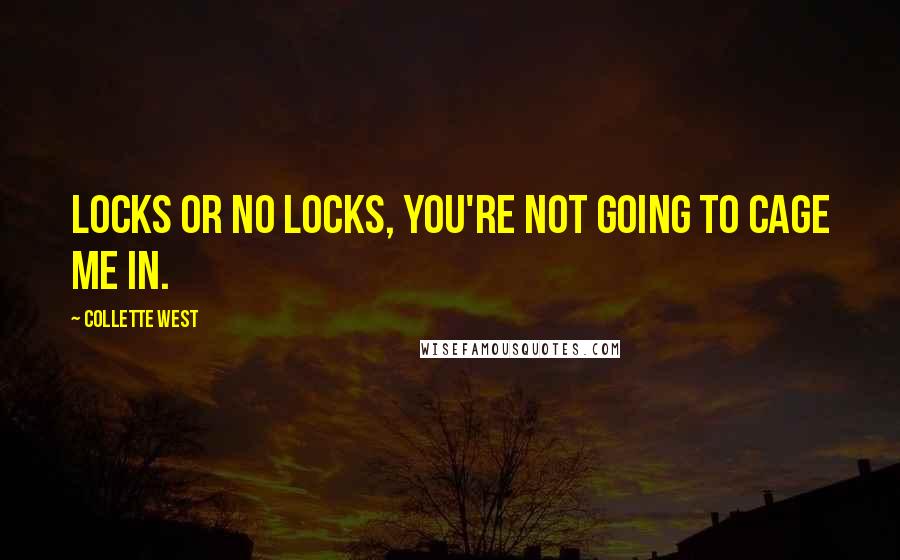 Locks or no locks, you're not going to cage me in.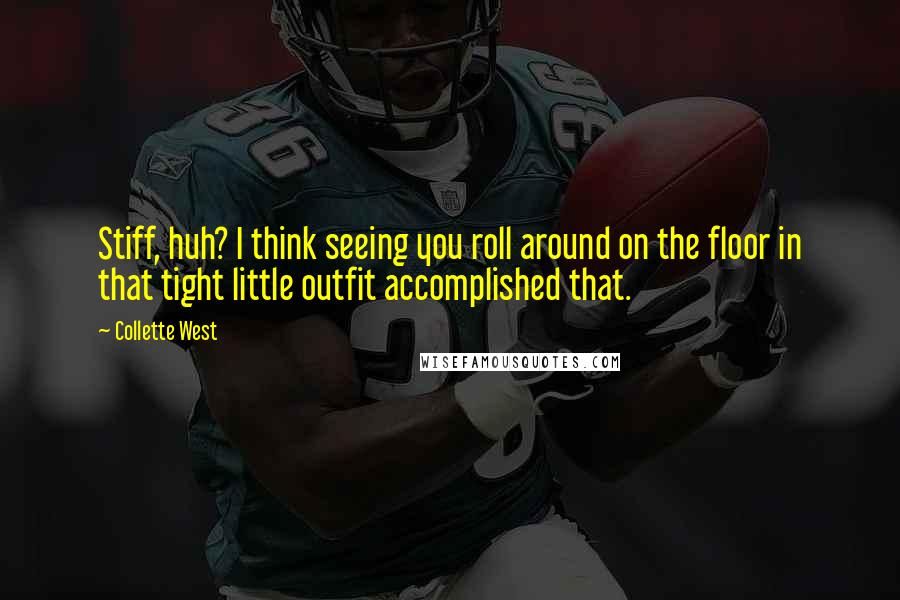 Stiff, huh? I think seeing you roll around on the floor in that tight little outfit accomplished that.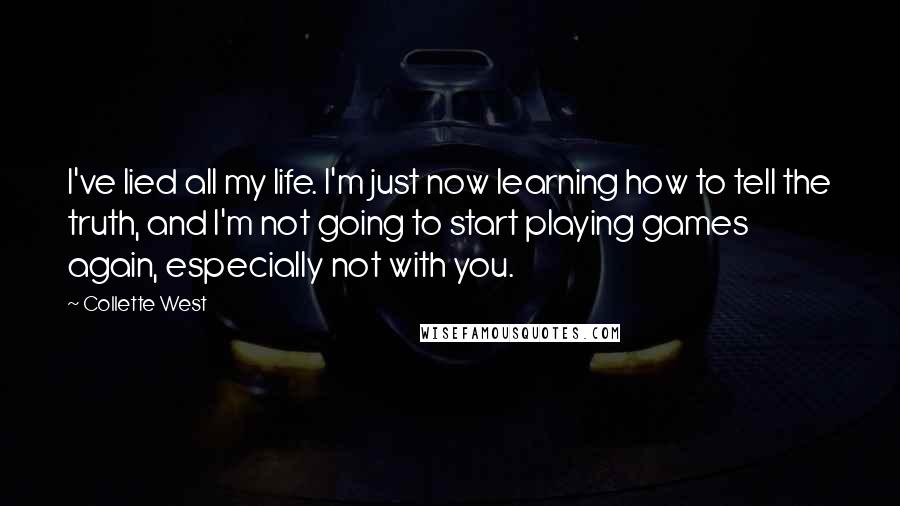 I've lied all my life. I'm just now learning how to tell the truth, and I'm not going to start playing games again, especially not with you.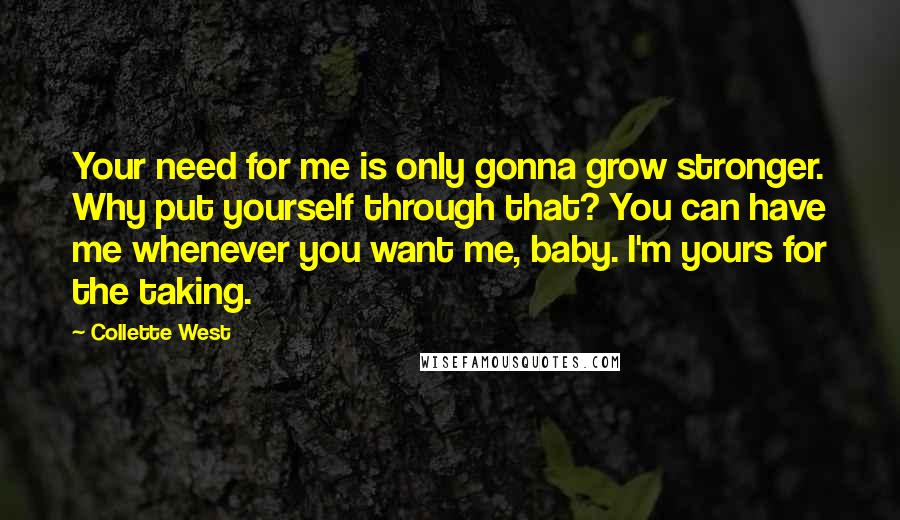 Your need for me is only gonna grow stronger. Why put yourself through that? You can have me whenever you want me, baby. I'm yours for the taking.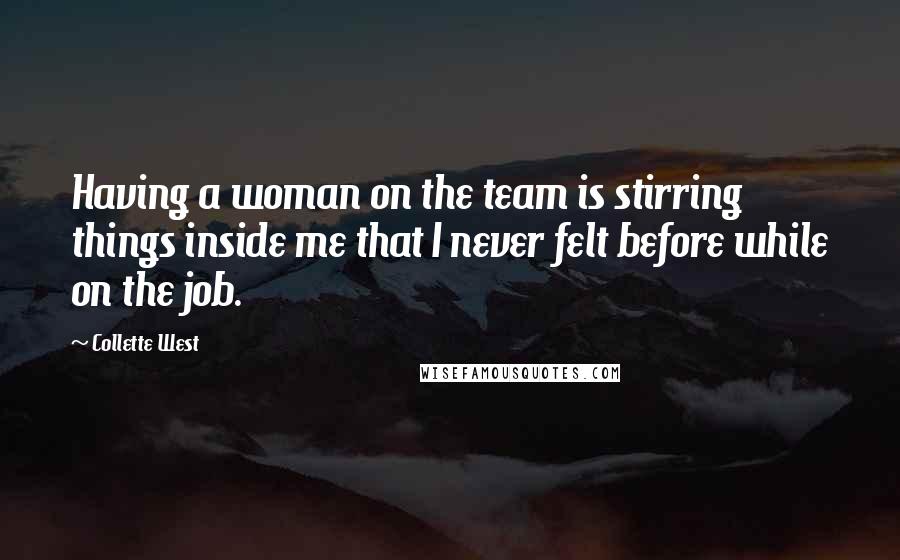 Having a woman on the team is stirring things inside me that I never felt before while on the job.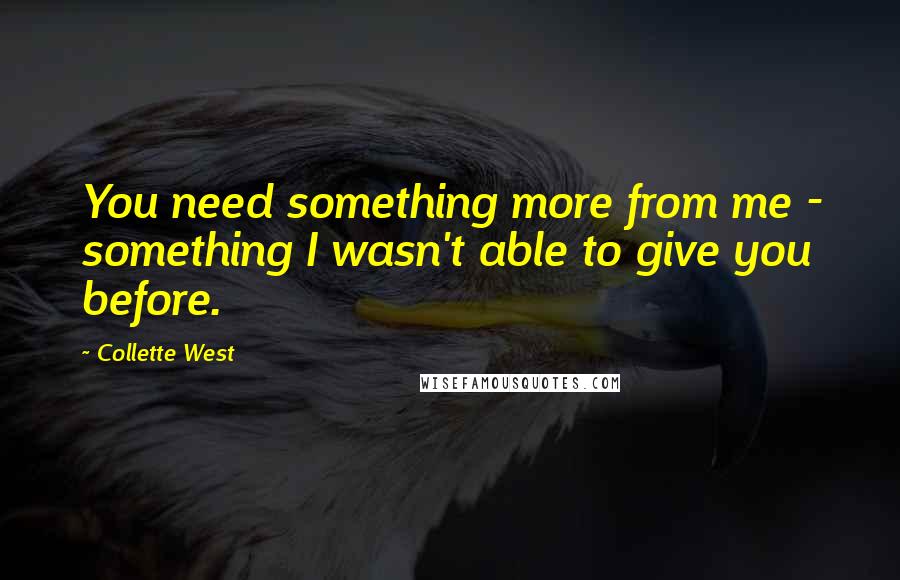 You need something more from me - something I wasn't able to give you before.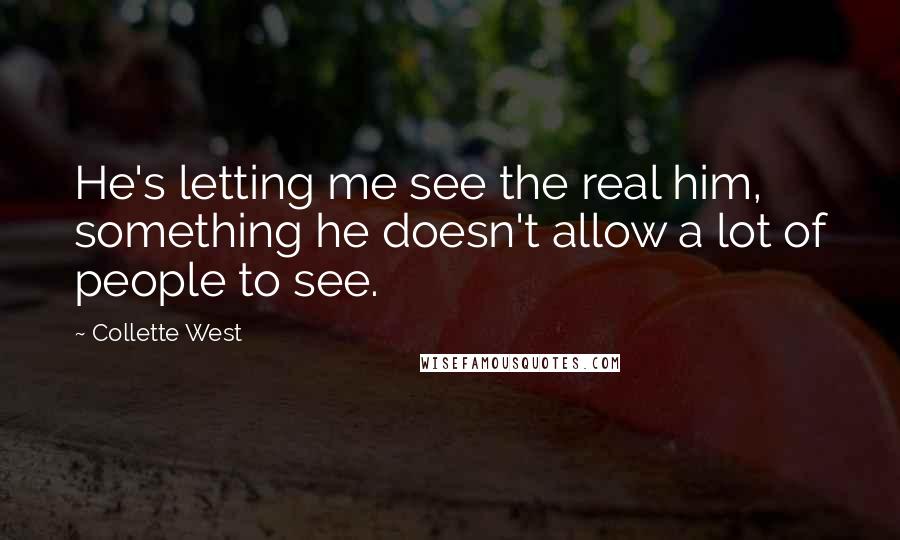 He's letting me see the real him, something he doesn't allow a lot of people to see.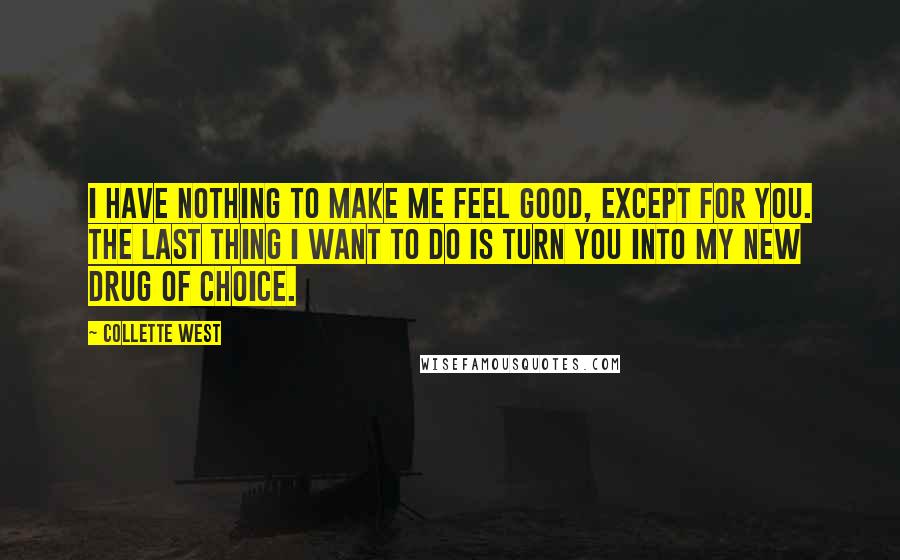 I have nothing to make me feel good, except for you. The last thing I want to do is turn you into my new drug of choice.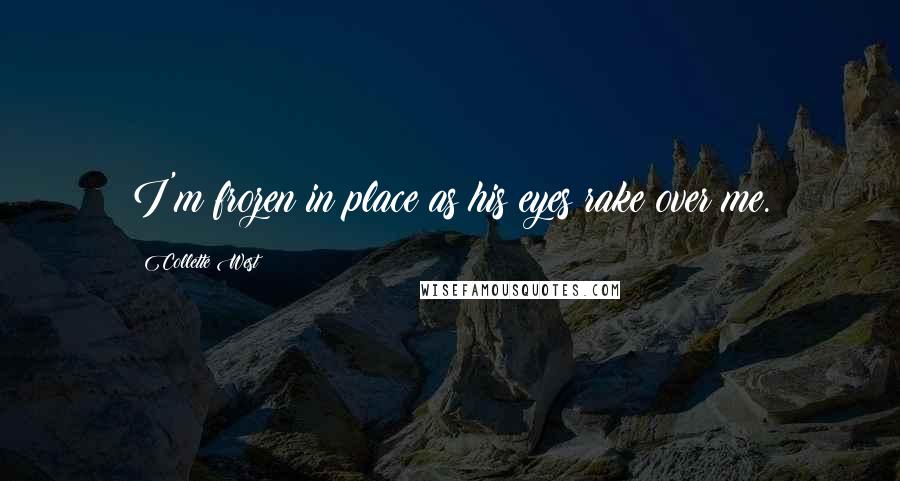 I'm frozen in place as his eyes rake over me.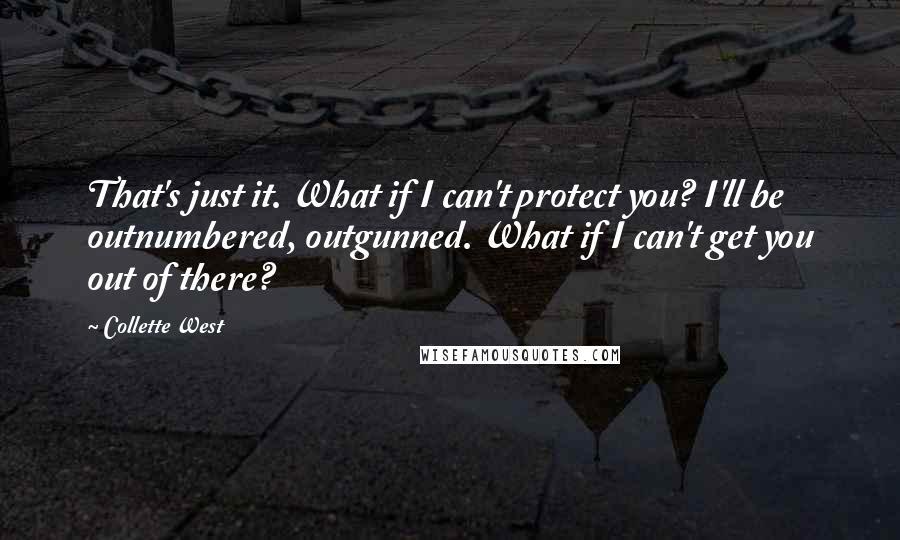 That's just it. What if I can't protect you? I'll be outnumbered, outgunned. What if I can't get you out of there?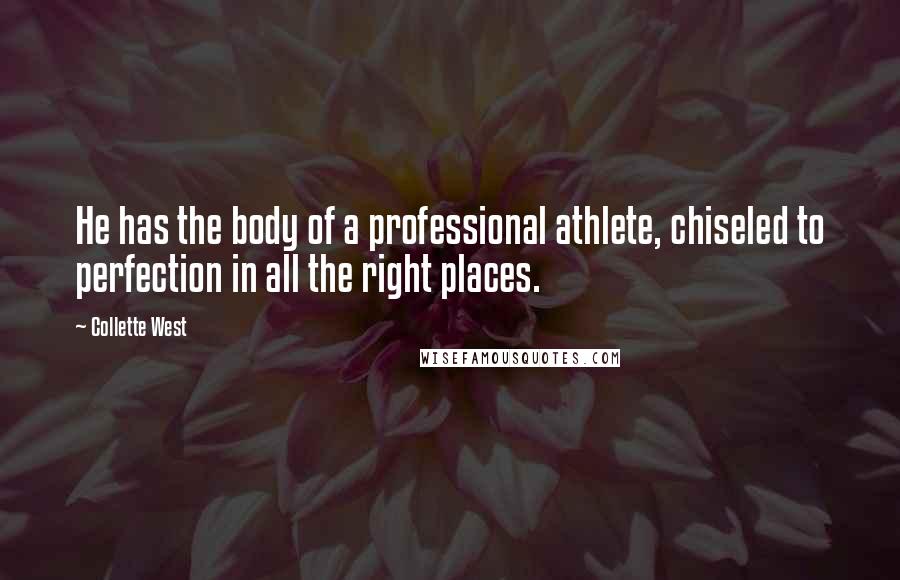 He has the body of a professional athlete, chiseled to perfection in all the right places.