When You Feel Hurt Quotes
Collection of top 37 famous quotes about When You Feel Hurt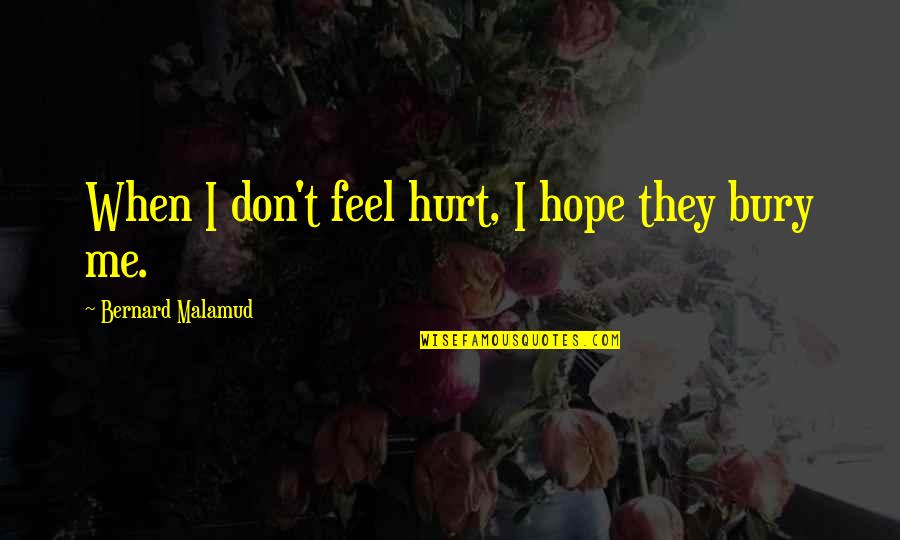 When I don't feel hurt, I hope they bury me.
—
Bernard Malamud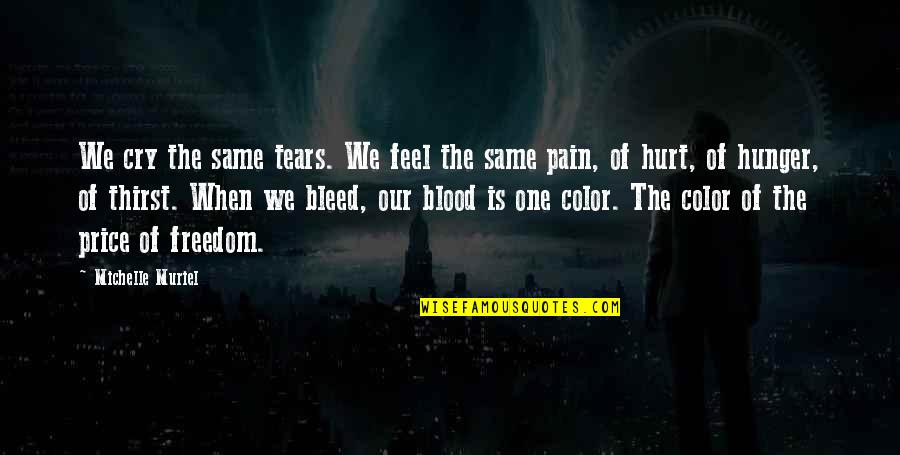 We cry the same tears. We feel the same pain, of hurt, of hunger, of thirst. When we bleed, our blood is one color. The color of the price of freedom.
—
Michelle Muriel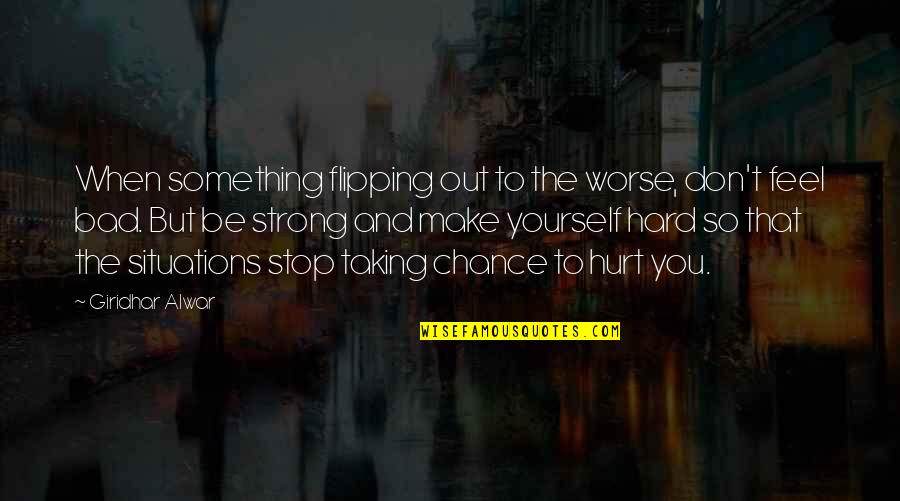 When something flipping out to the worse, don't feel bad. But be strong and make yourself hard so that the situations stop taking chance to hurt you.
—
Giridhar Alwar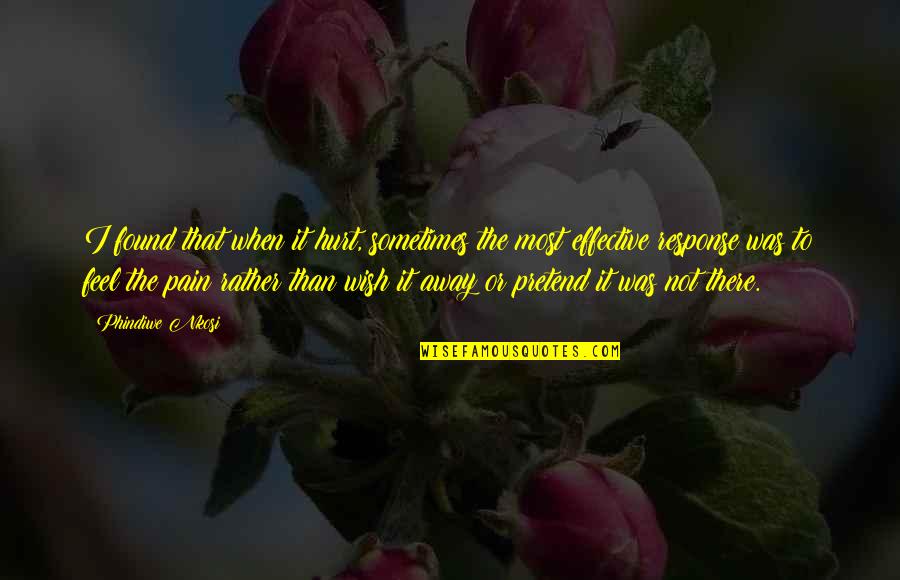 I found that when it hurt, sometimes the most effective response was to feel the pain rather than wish it away or pretend it was not there.
—
Phindiwe Nkosi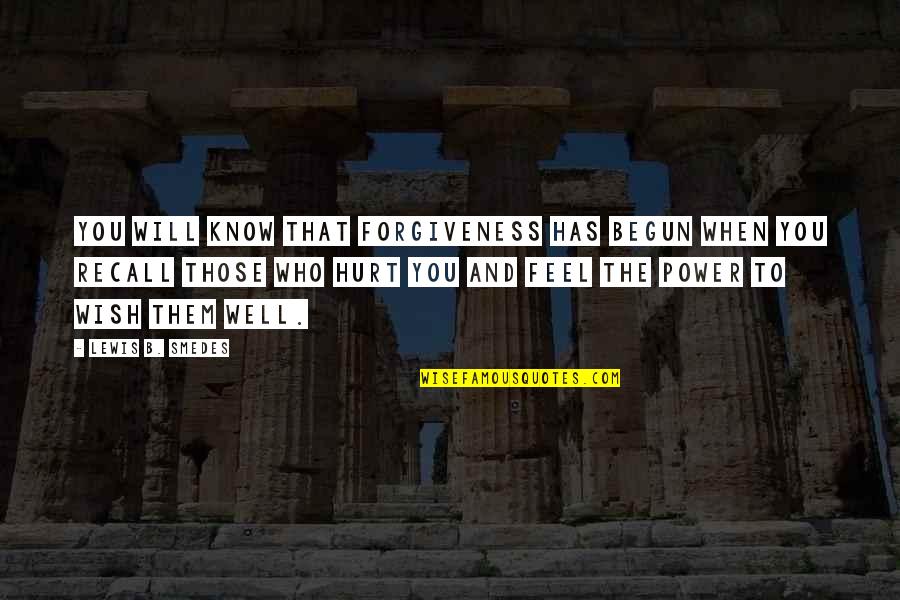 You will know that forgiveness has begun when you recall those who hurt you and feel the power to wish them well.
—
Lewis B. Smedes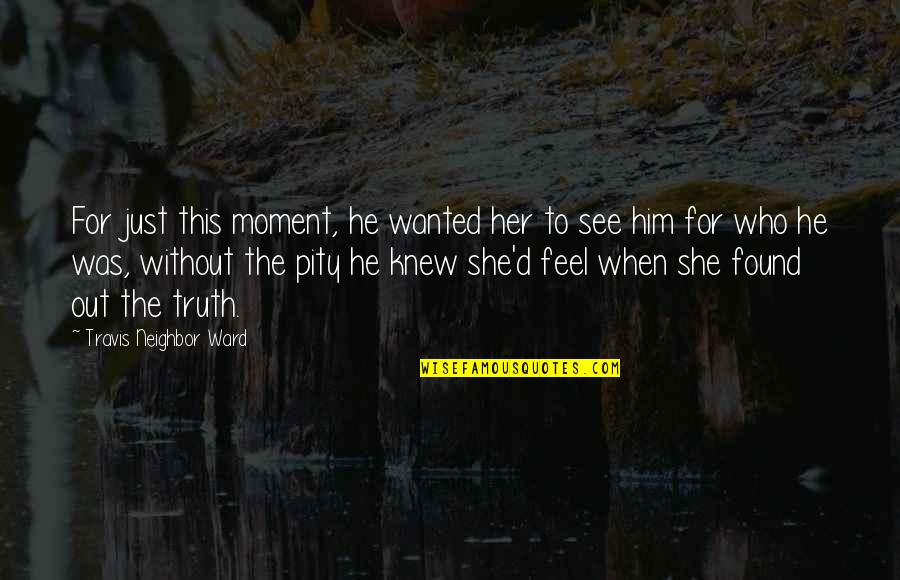 For just this moment, he wanted her to see him for who he was, without the pity he knew she'd feel when she found out the truth.
—
Travis Neighbor Ward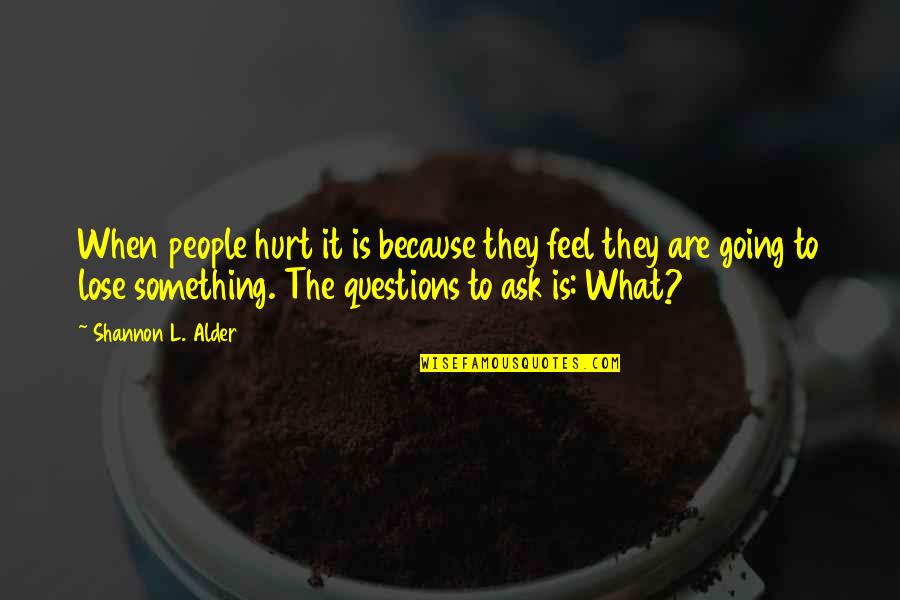 When people hurt it is because they feel they are going to lose something. The questions to ask is: What?
—
Shannon L. Alder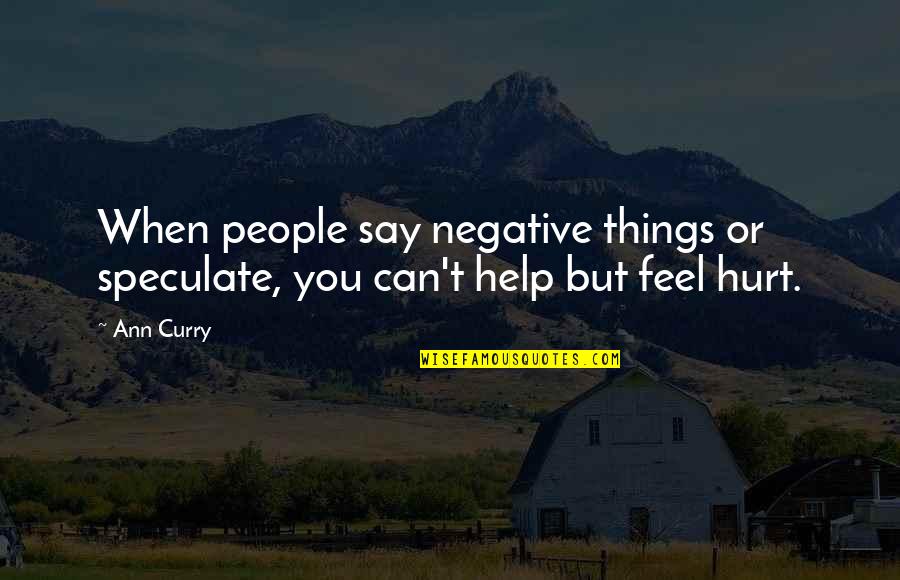 When people say negative things or speculate, you can't help but feel hurt.
—
Ann Curry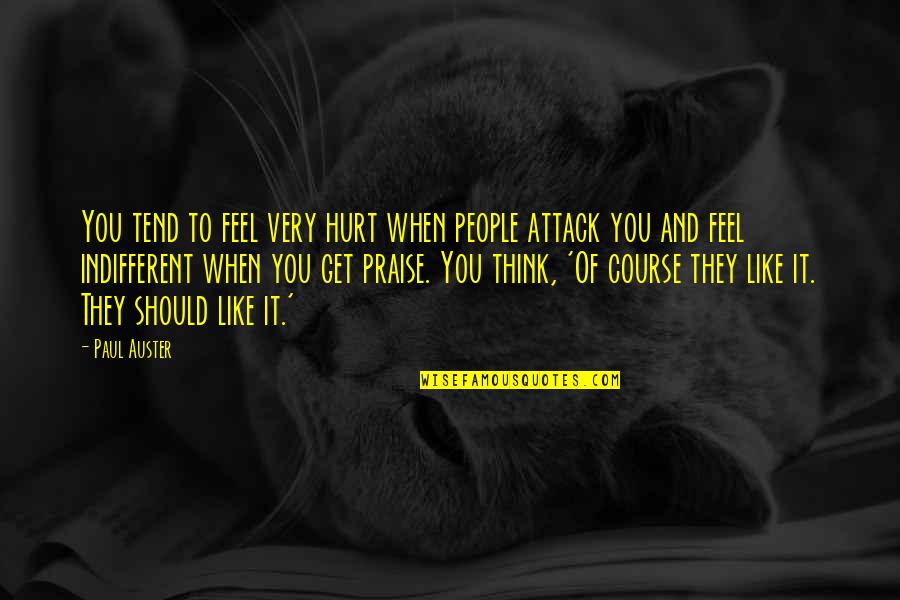 You tend to feel very hurt when people attack you and feel indifferent when you get praise. You think, 'Of course they like it. They should like it.' —
Paul Auster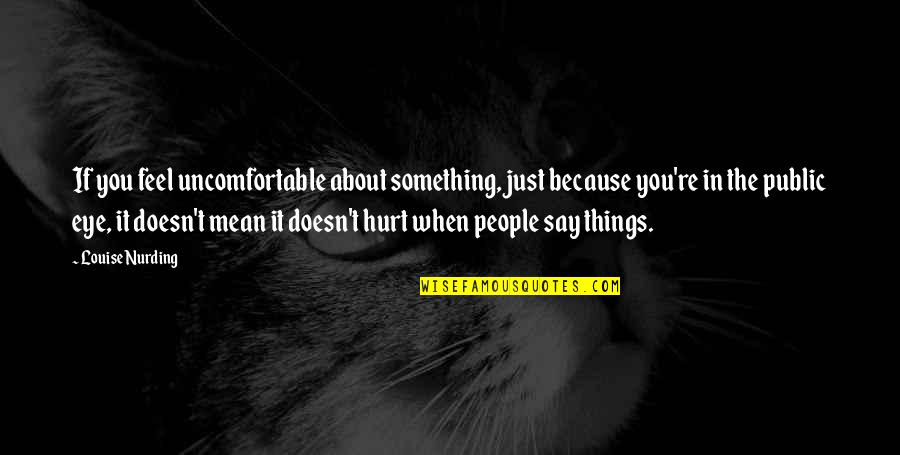 If you feel uncomfortable about something, just because you're in the public eye, it doesn't mean it doesn't hurt when people say things. —
Louise Nurding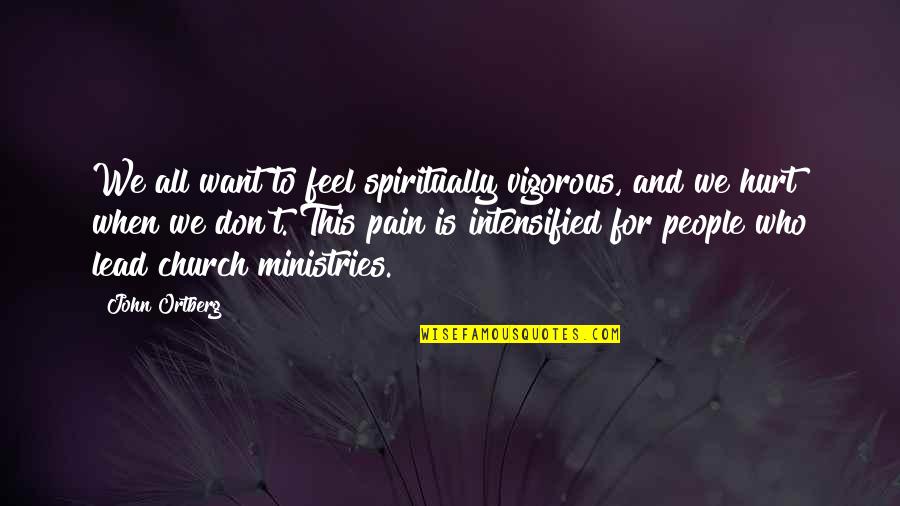 We all want to feel spiritually vigorous, and we hurt when we don't. This pain is intensified for people who lead church ministries. —
John Ortberg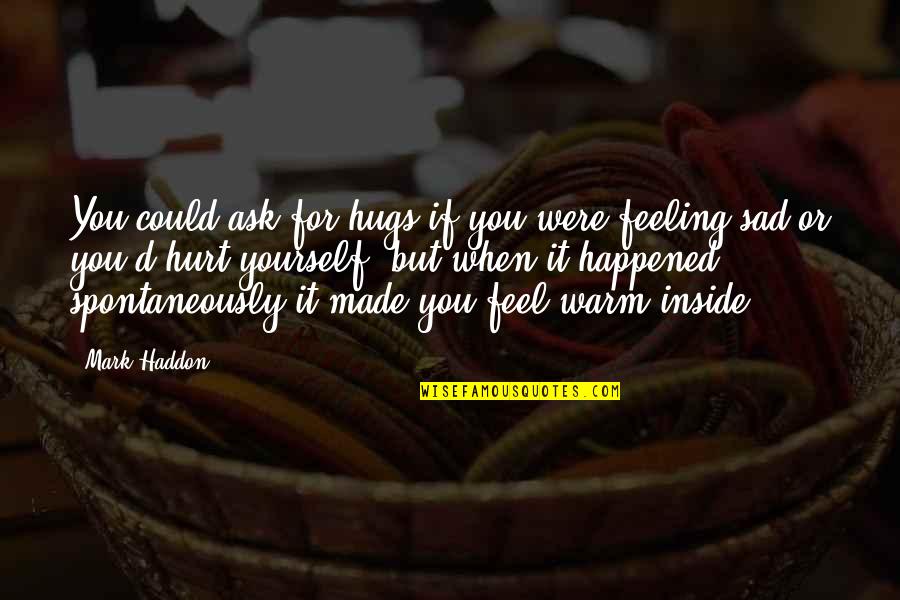 You could ask for hugs if you were feeling sad or you'd hurt yourself, but when it happened spontaneously it made you feel warm inside. —
Mark Haddon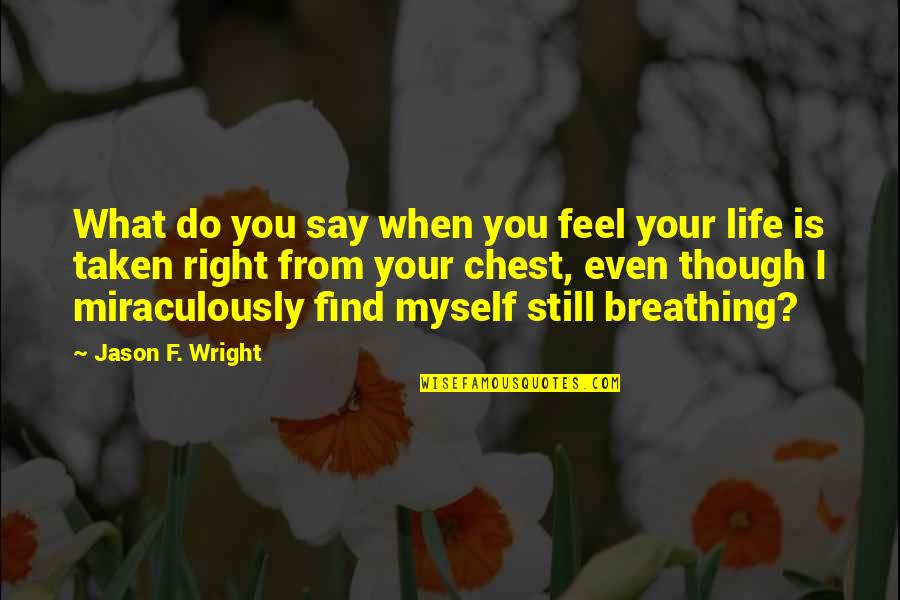 What do you say when you feel your life is taken right from your chest, even though I miraculously find myself still breathing? —
Jason F. Wright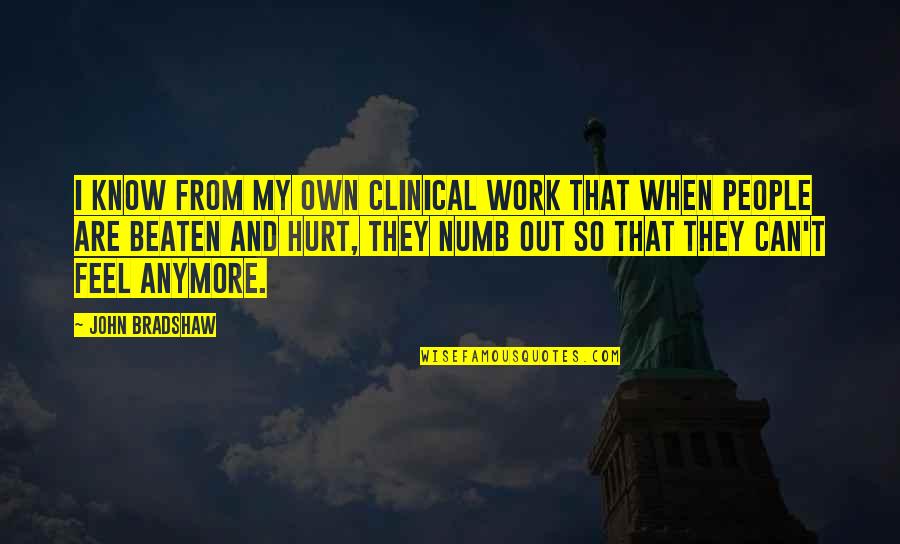 I know from my own clinical work that when people are beaten and hurt, they numb out so that they can't feel anymore. —
John Bradshaw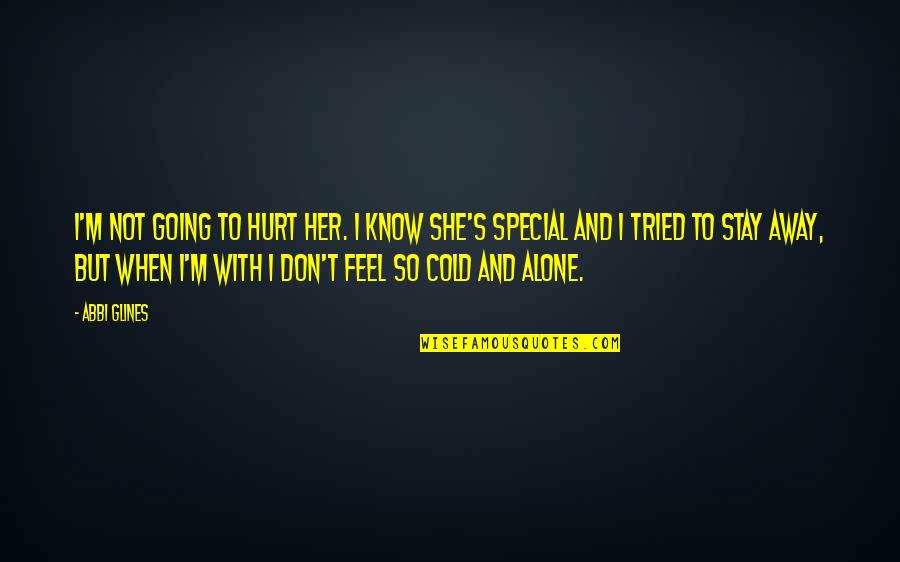 I'm not going to hurt her. I know she's special and I tried to stay away, but when I'm with I don't feel so cold and alone. —
Abbi Glines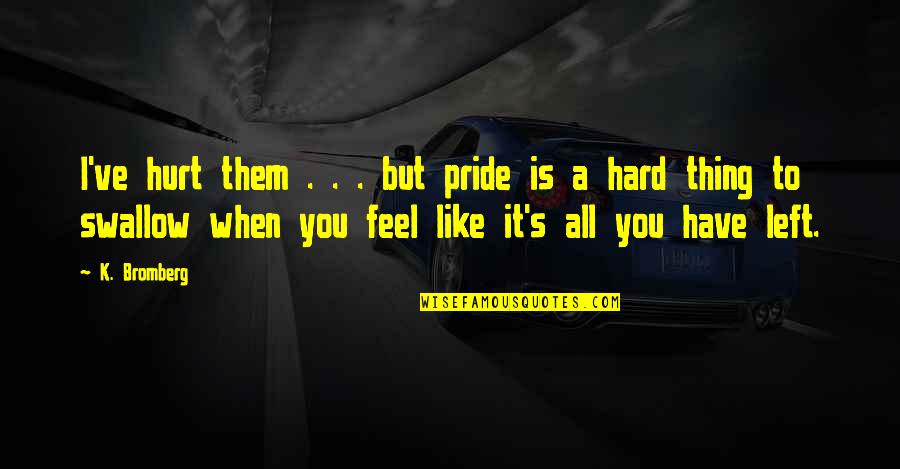 I've hurt them . . . but pride is a hard thing to swallow when you feel like it's all you have left. —
K. Bromberg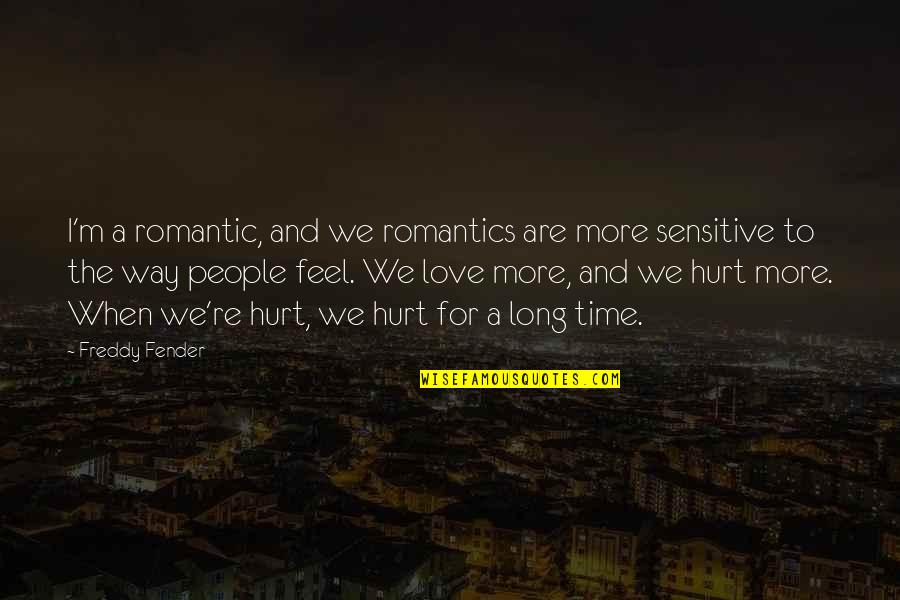 I'm a romantic, and we romantics are more sensitive to the way people feel. We love more, and we hurt more. When we're hurt, we hurt for a long time. —
Freddy Fender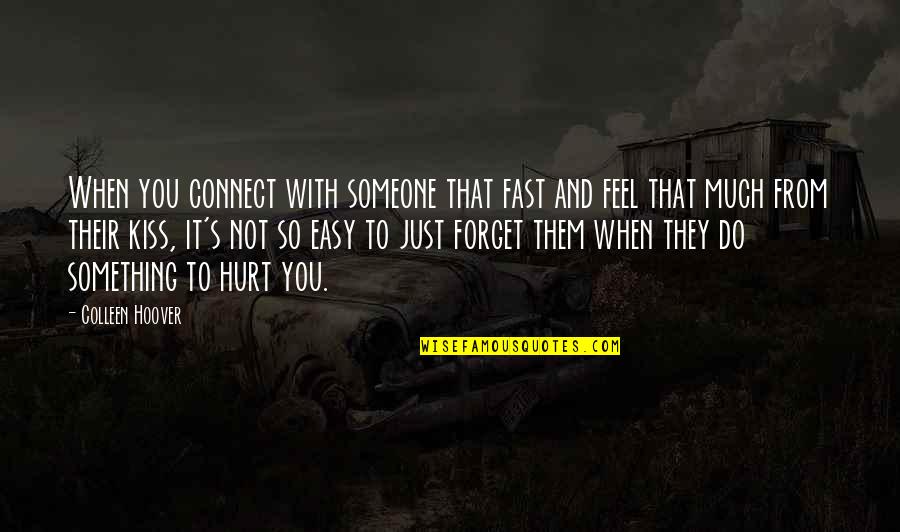 When you connect with someone that fast and feel that much from their kiss, it's not so easy to just forget them when they do something to hurt you. —
Colleen Hoover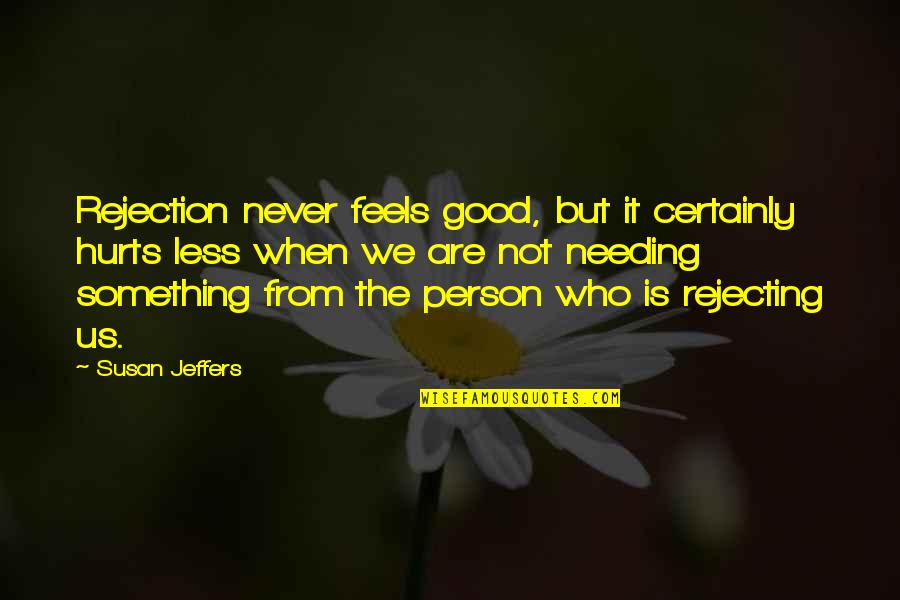 Rejection never feels good, but it certainly hurts less when we are not needing something from the person who is rejecting us. —
Susan Jeffers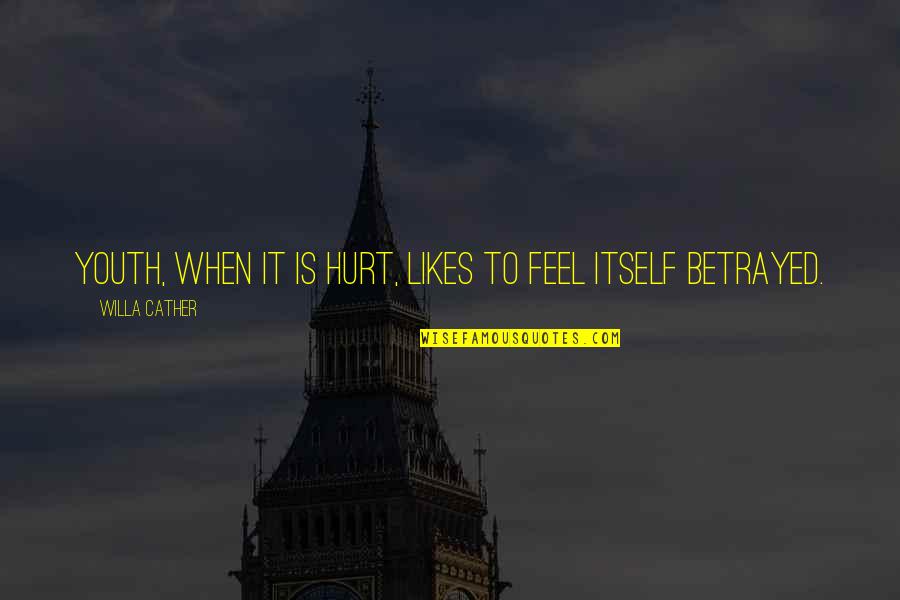 Youth, when it is hurt, likes to feel itself betrayed. —
Willa Cather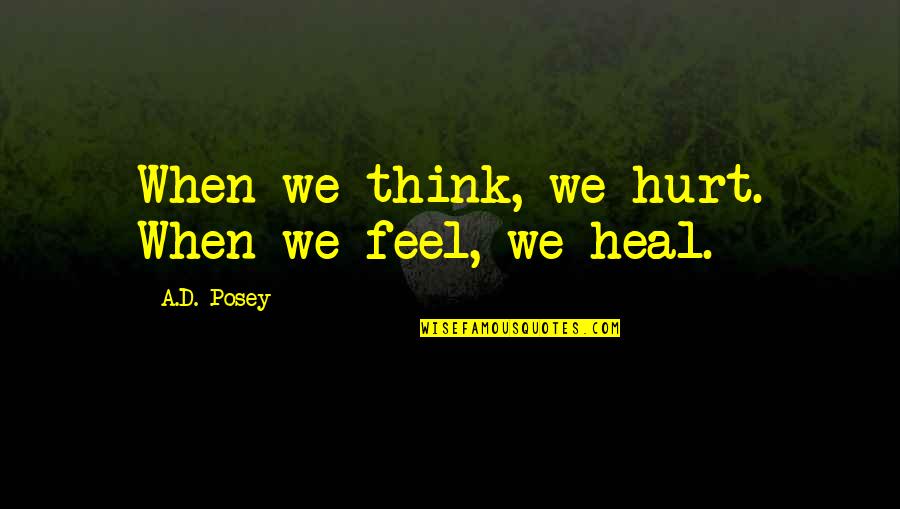 When we think, we hurt. When we feel, we heal. —
A.D. Posey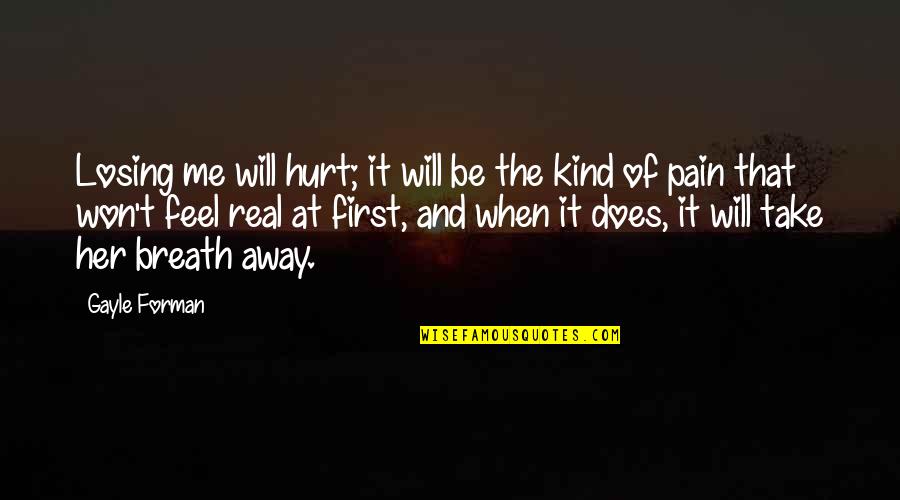 Losing me will hurt; it will be the kind of pain that won't feel real at first, and when it does, it will take her breath away. —
Gayle Forman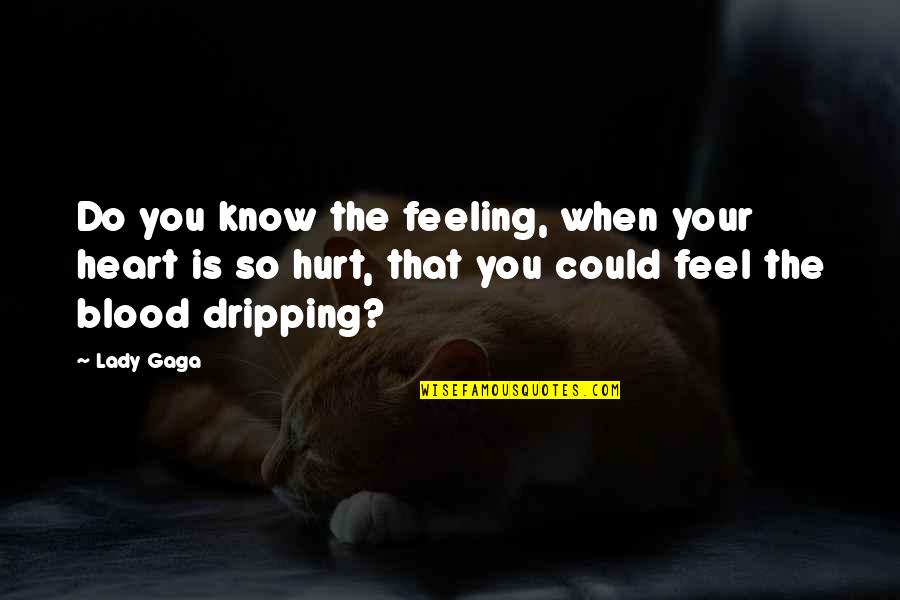 Do you know the feeling, when your heart is so hurt, that you could feel the blood dripping? —
Lady Gaga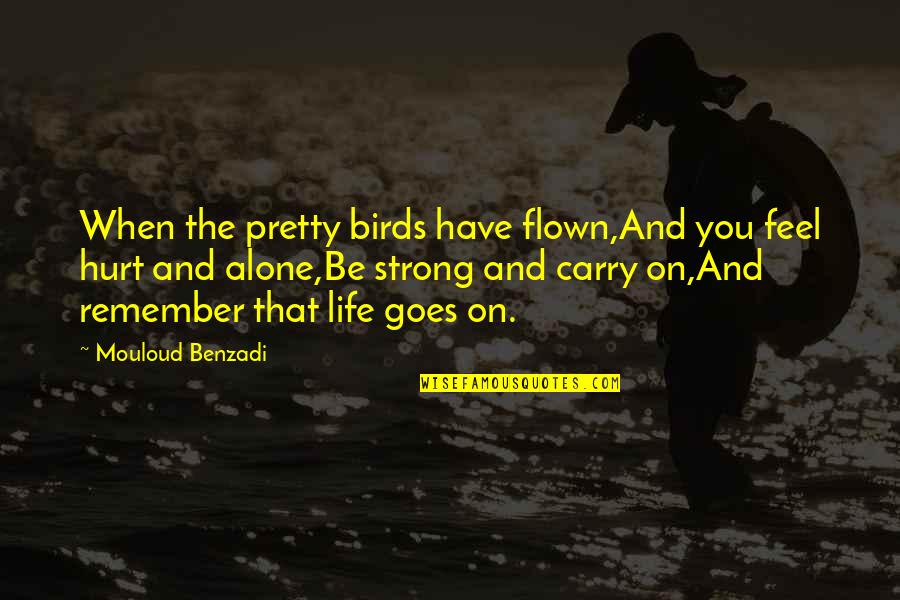 When the pretty birds have flown,
And you feel hurt and alone,
Be strong and carry on,
And remember that life goes on. —
Mouloud Benzadi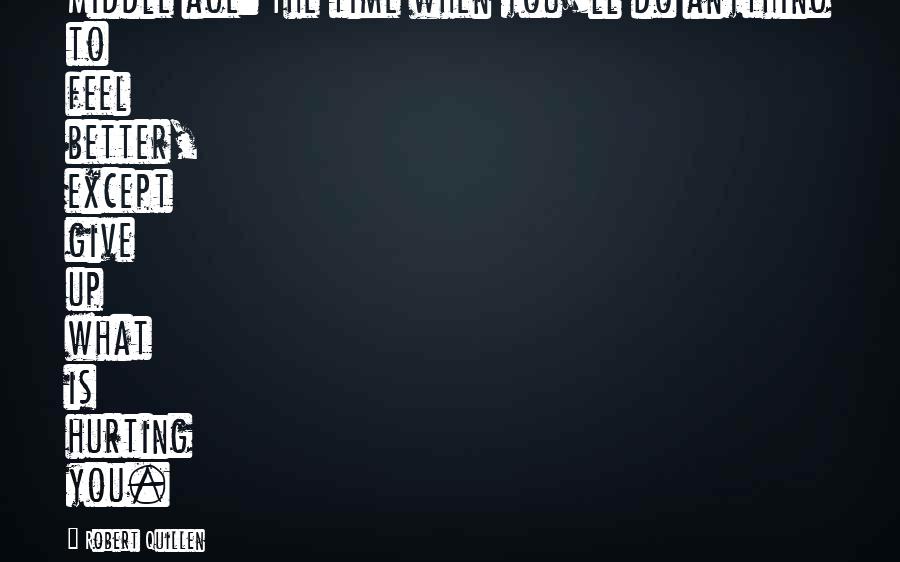 Middle age: The time when you'll do anything to feel better, except give up what is hurting you. —
Robert Quillen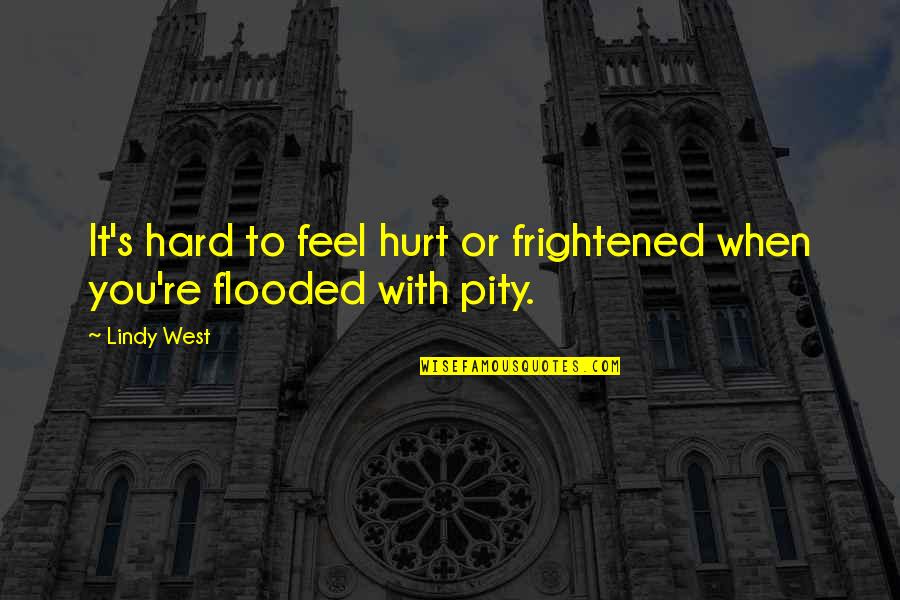 It's hard to feel hurt or frightened when you're flooded with pity. —
Lindy West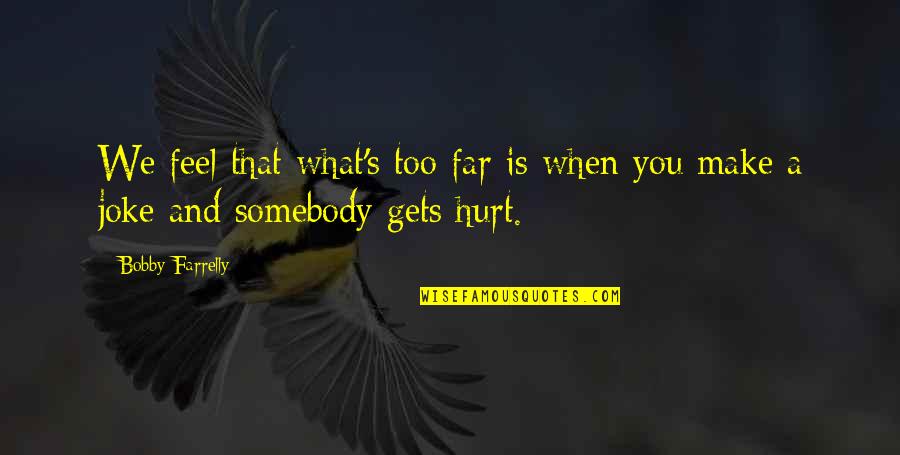 We feel that what's too far is when you make a joke and somebody gets hurt. —
Bobby Farrelly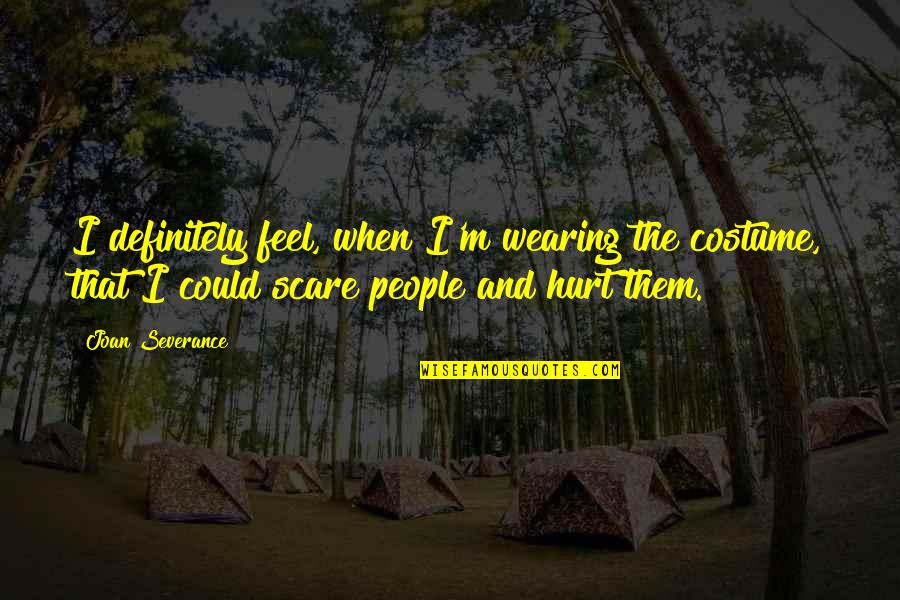 I definitely feel, when I'm wearing the costume, that I could scare people and hurt them. —
Joan Severance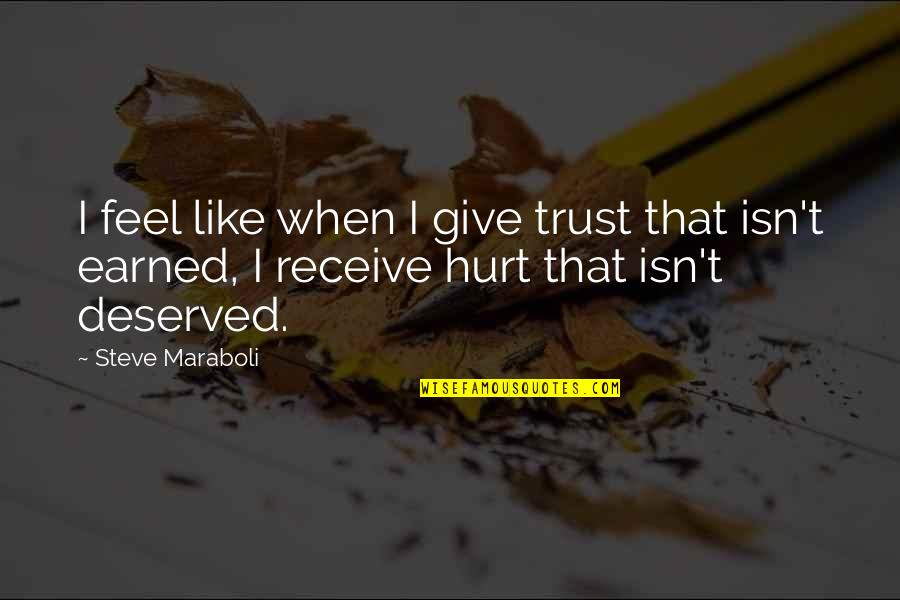 I feel like when I give trust that isn't earned, I receive hurt that isn't deserved. —
Steve Maraboli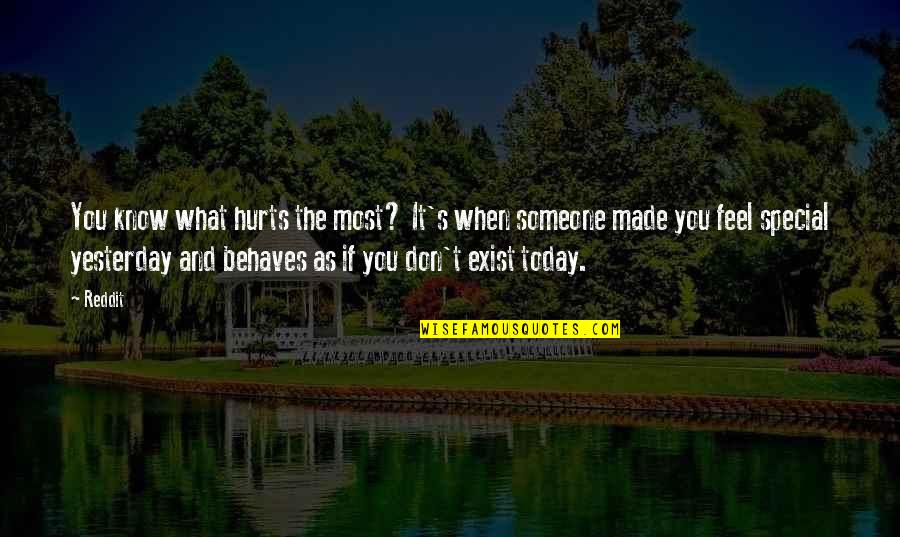 You know what hurts the most? It's when someone made you feel special yesterday and behaves as if you don't exist today. —
Reddit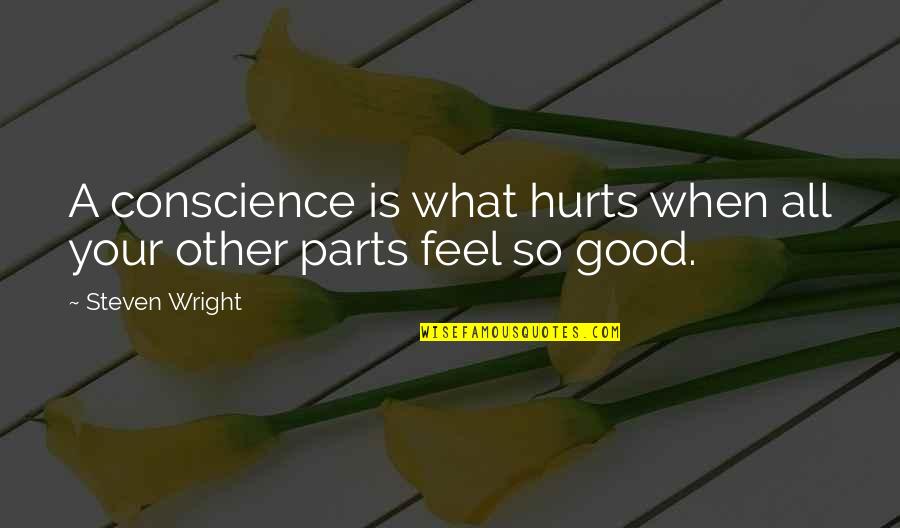 A conscience is what hurts when all your other parts feel so good. —
Steven Wright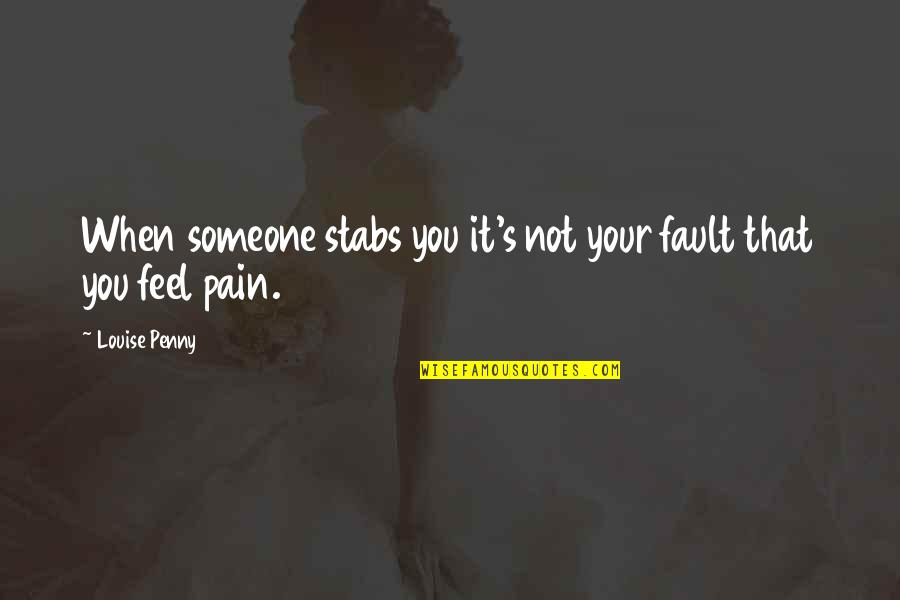 When someone stabs you it's not your fault that you feel pain. —
Louise Penny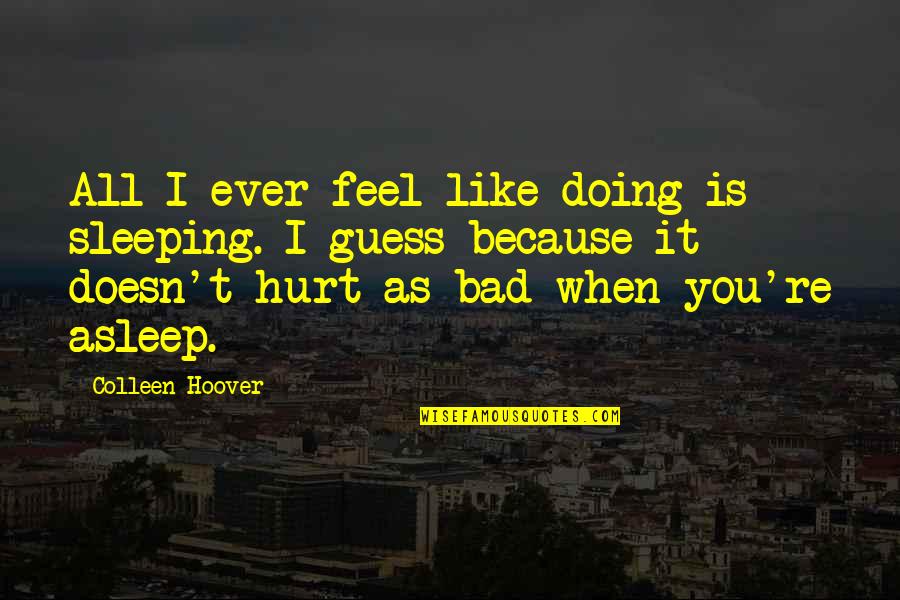 All I ever feel like doing is sleeping. I guess because it doesn't hurt as bad when you're asleep. —
Colleen Hoover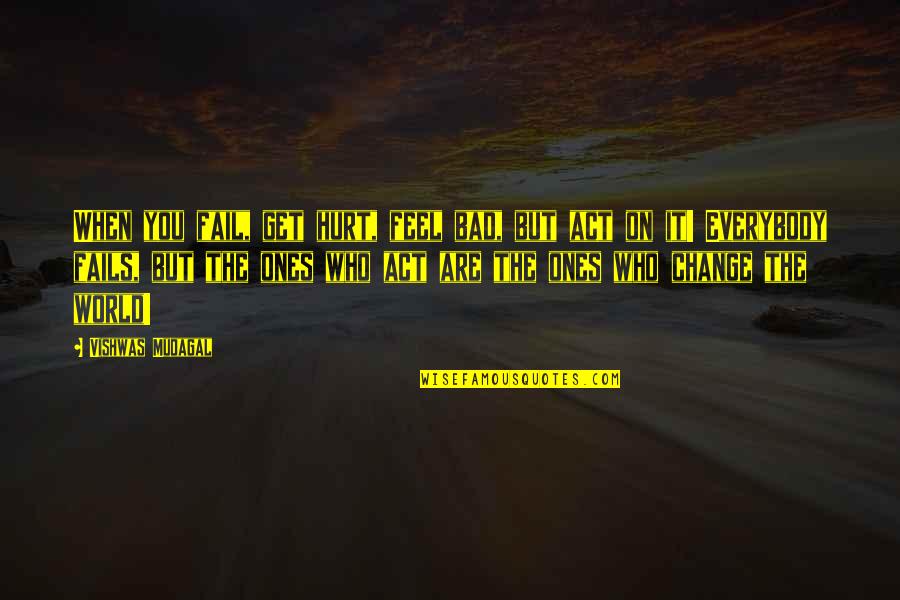 When you fail, get hurt, feel bad, but act on it! Everybody fails, but the ones who act are the ones who change the world! —
Vishwas Mudagal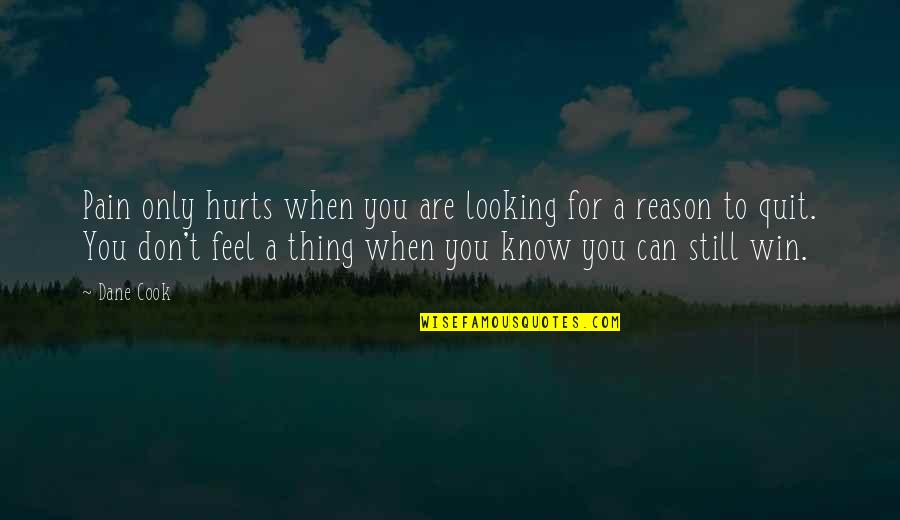 Pain only hurts when you are looking for a reason to quit. You don't feel a thing when you know you can still win. —
Dane Cook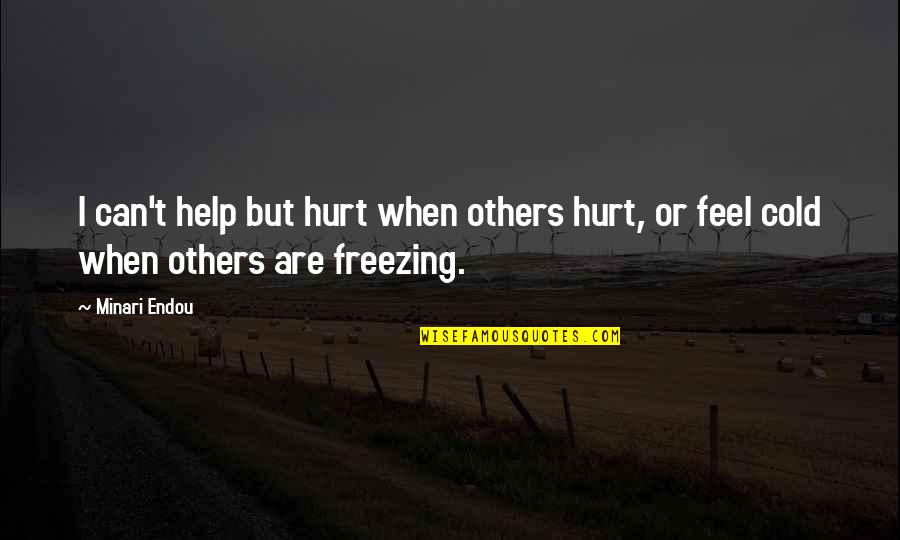 I can't help but hurt when others hurt, or feel cold when others are freezing. —
Minari Endou