Frank Mir Quotes
Top 11 wise famous quotes and sayings by Frank Mir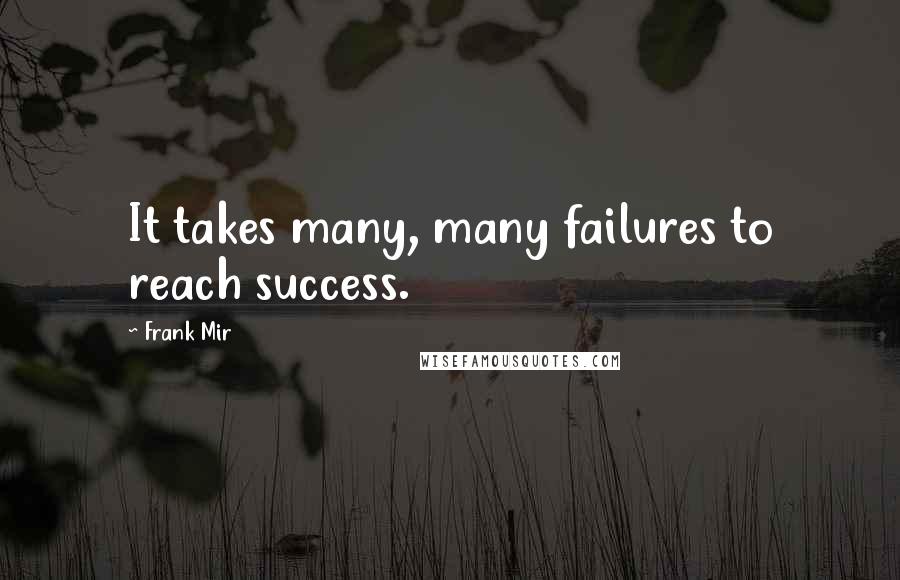 It takes many, many failures to reach success.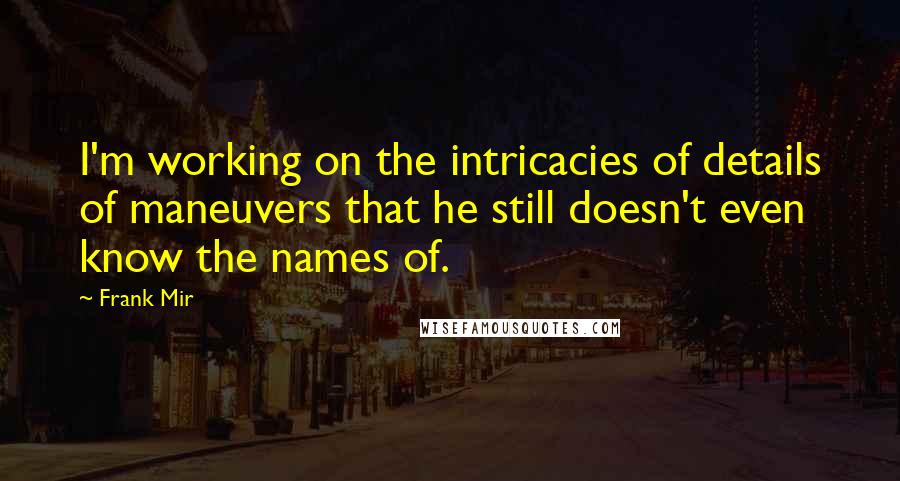 I'm working on the intricacies of details of maneuvers that he still doesn't even know the names of.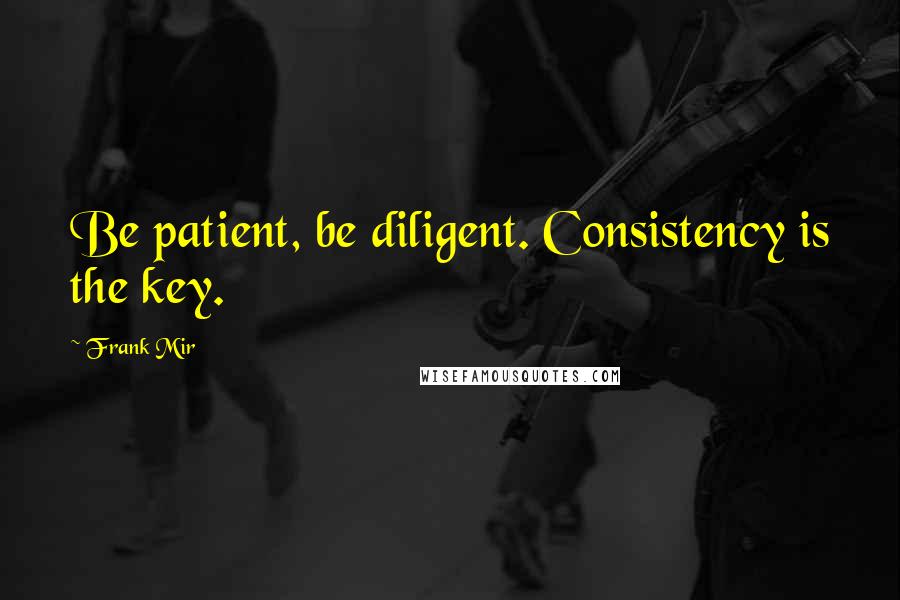 Be patient, be diligent. Consistency is the key.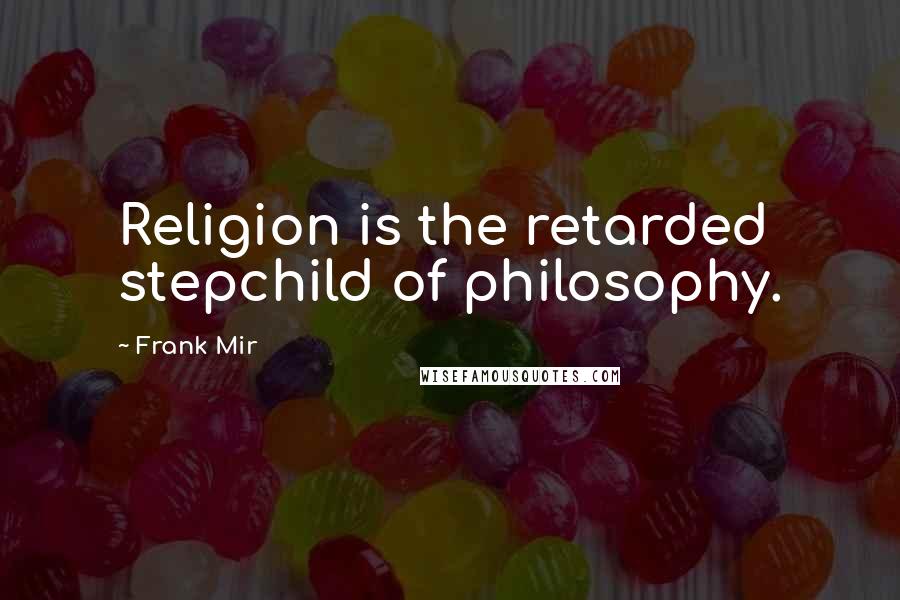 Religion is the retarded stepchild of philosophy.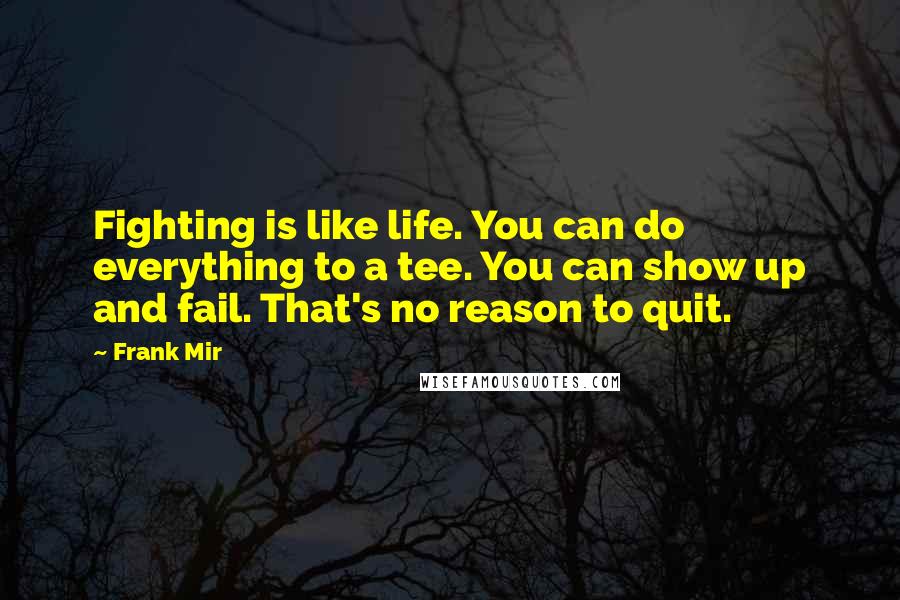 Fighting is like life. You can do everything to a tee. You can show up and fail. That's no reason to quit.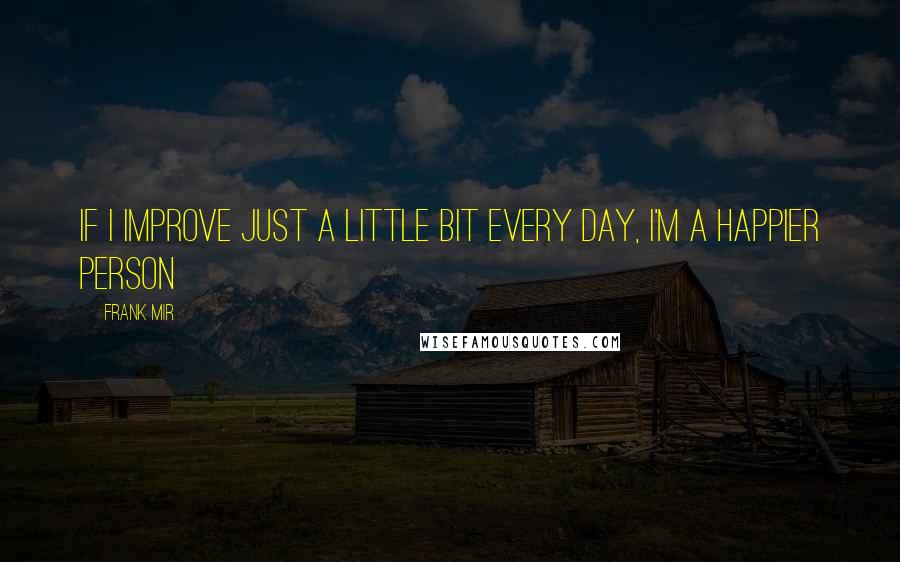 If I improve just a little bit every day, I'm a happier person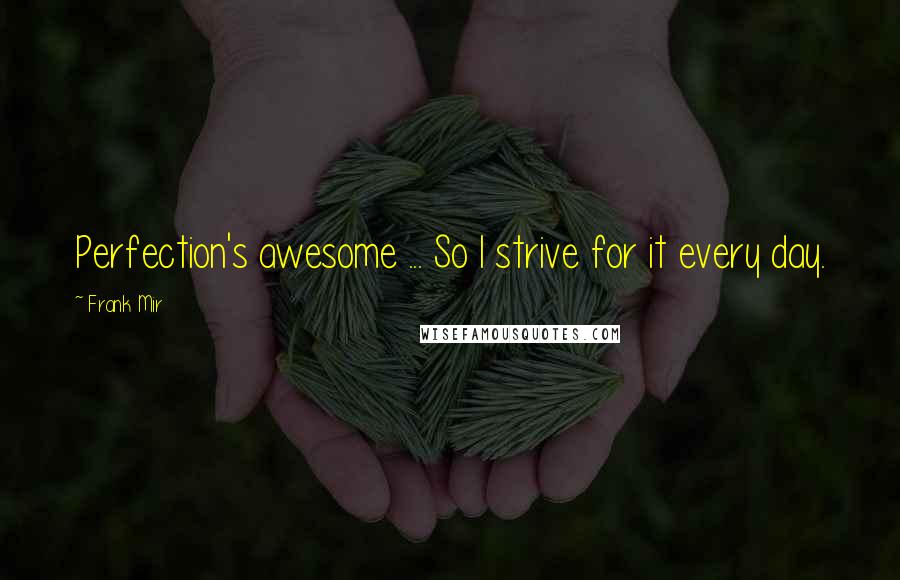 Perfection's awesome ... So I strive for it every day.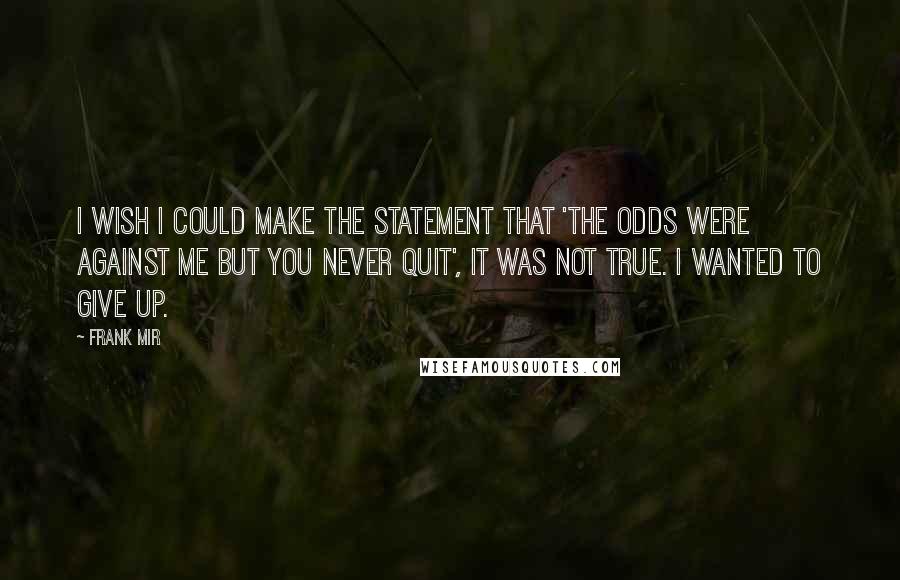 I wish I could make the statement that 'the odds were against me but you never quit', It was not true. I wanted to give up.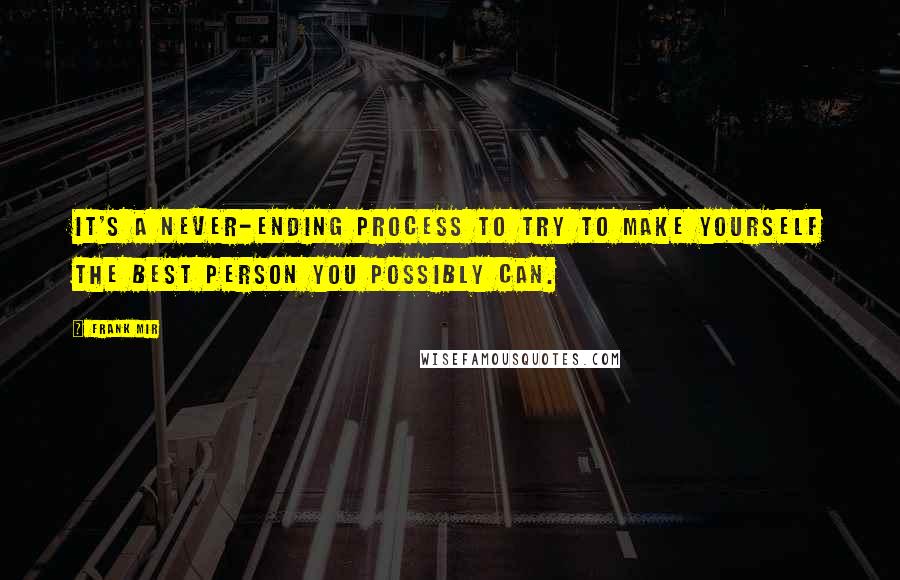 It's a never-ending process to try to make yourself the best person you possibly can.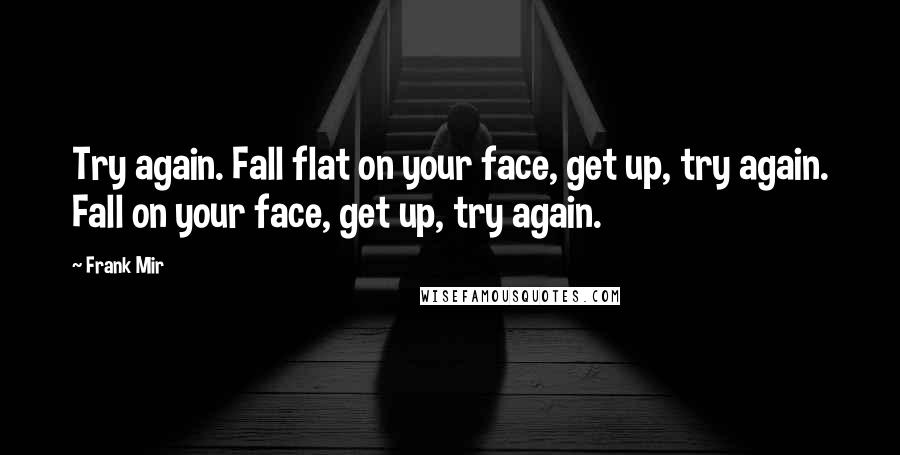 Try again. Fall flat on your face, get up, try again. Fall on your face, get up, try again.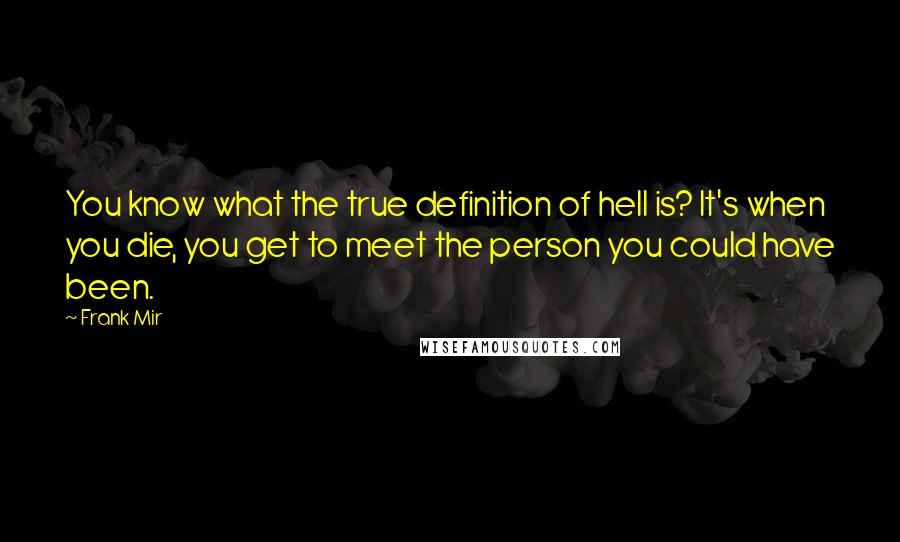 You know what the true definition of hell is? It's when you die, you get to meet the person you could have been.