Ahmed Chalabi Quotes
Top 15 wise famous quotes and sayings by Ahmed Chalabi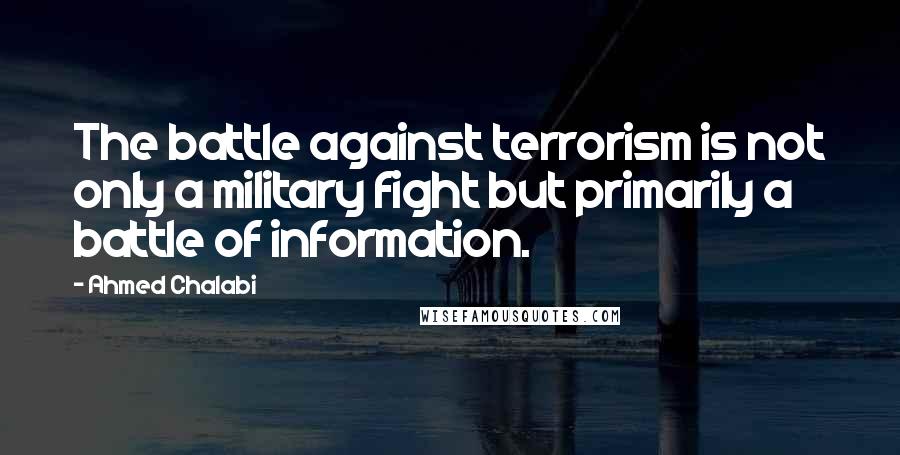 The battle against terrorism is not only a military fight but primarily a battle of information.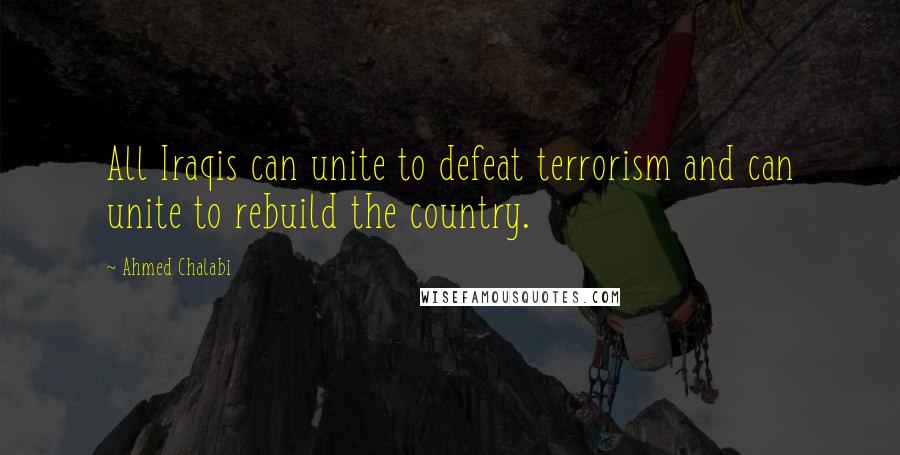 All Iraqis can unite to defeat terrorism and can unite to rebuild the country.
To handle the economy and services in a country like Iraq requires delegation of authority and the choice of competent people.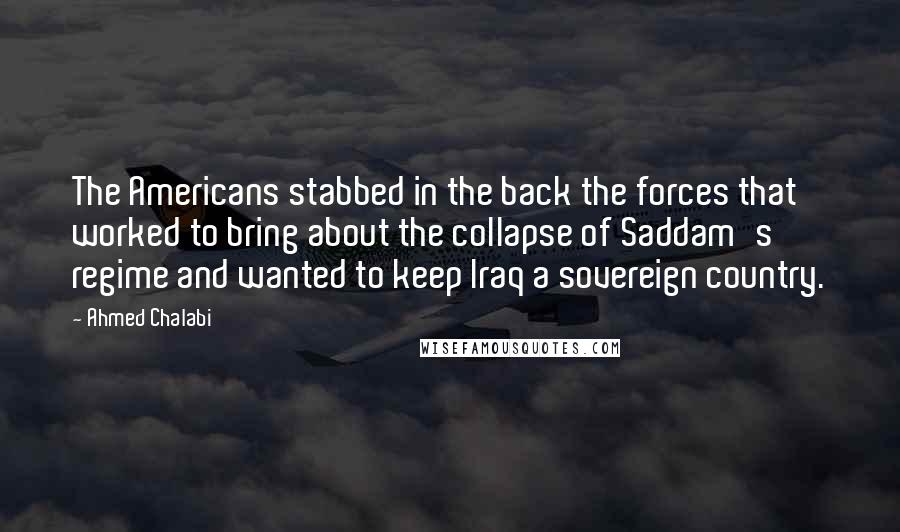 The Americans stabbed in the back the forces that worked to bring about the collapse of Saddam's regime and wanted to keep Iraq a sovereign country.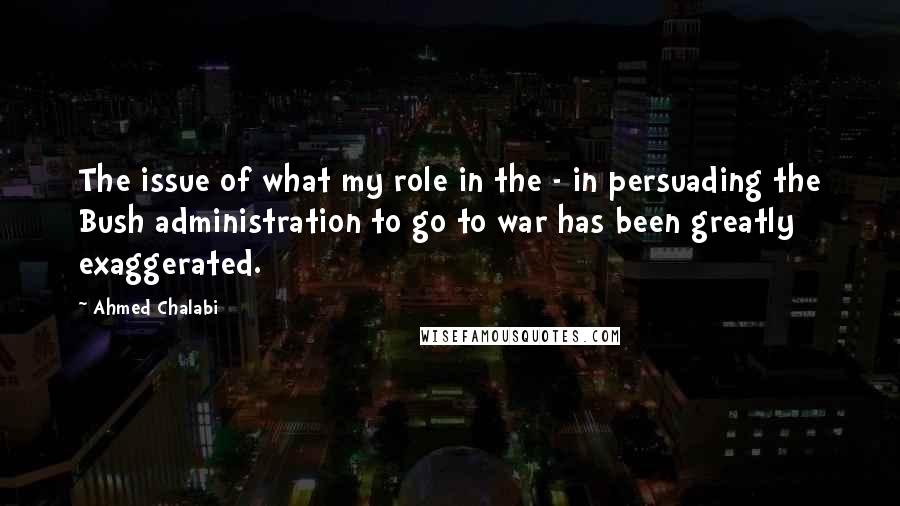 The issue of what my role in the - in persuading the Bush administration to go to war has been greatly exaggerated.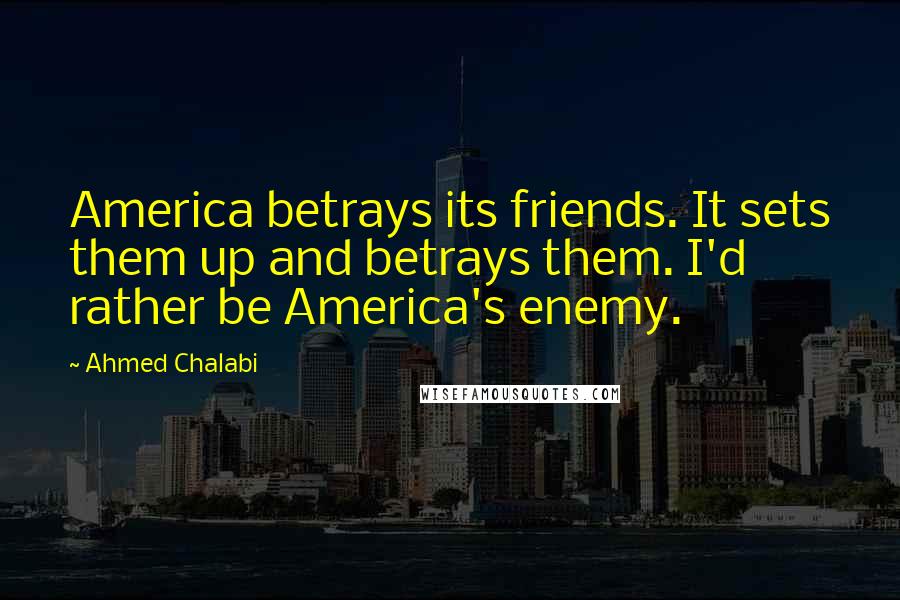 America betrays its friends. It sets them up and betrays them. I'd rather be America's enemy.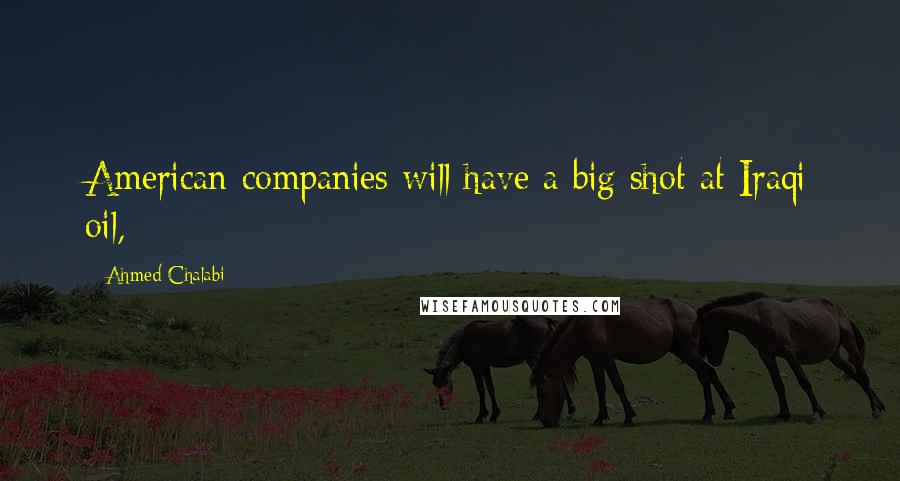 American companies will have a big shot at Iraqi oil,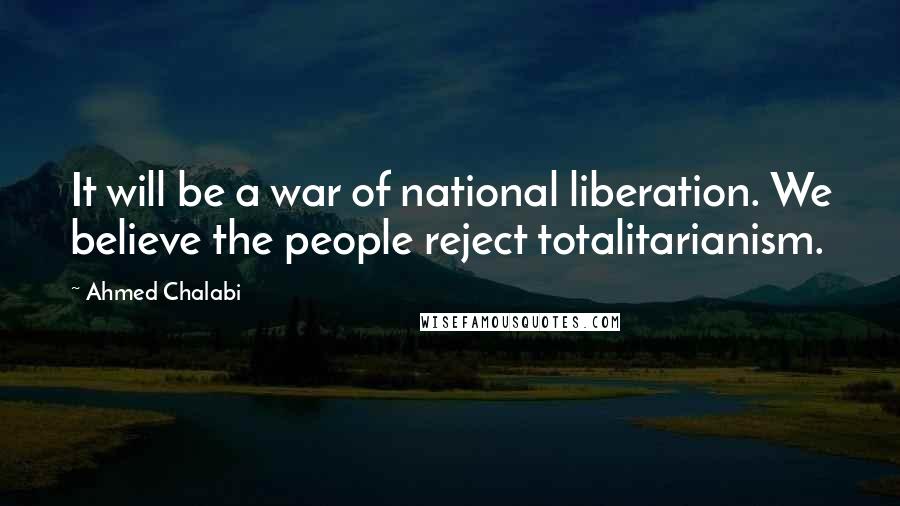 It will be a war of national liberation. We believe the people reject totalitarianism.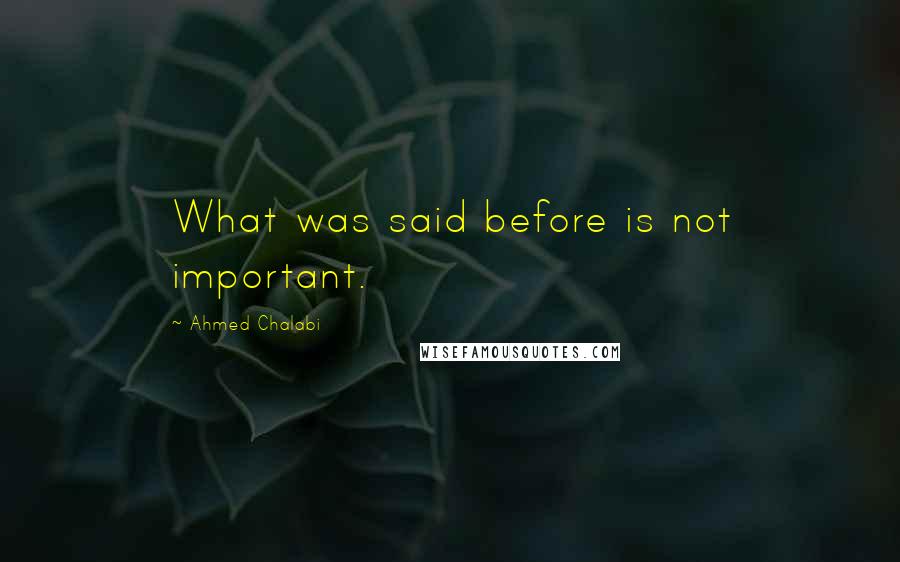 What was said before is not important.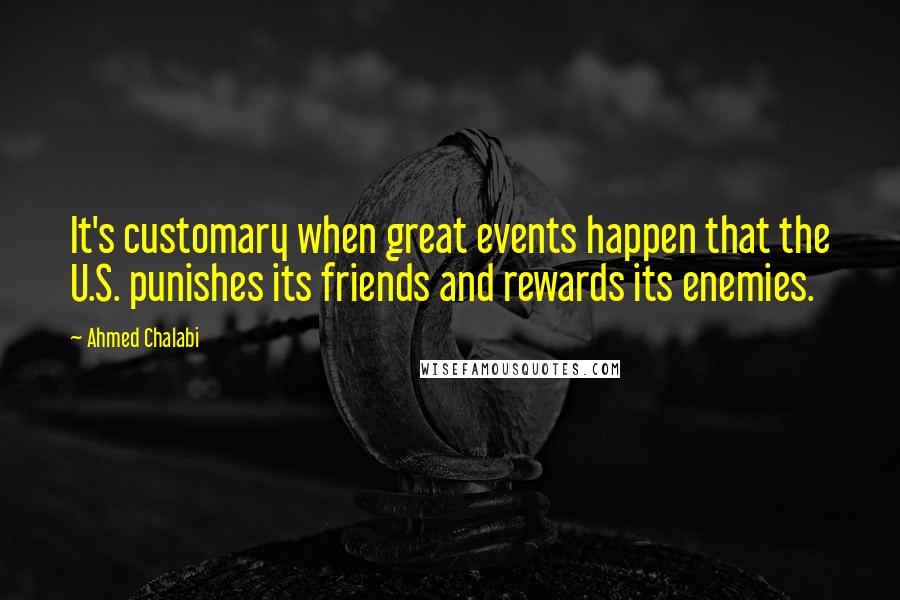 It's customary when great events happen that the U.S. punishes its friends and rewards its enemies.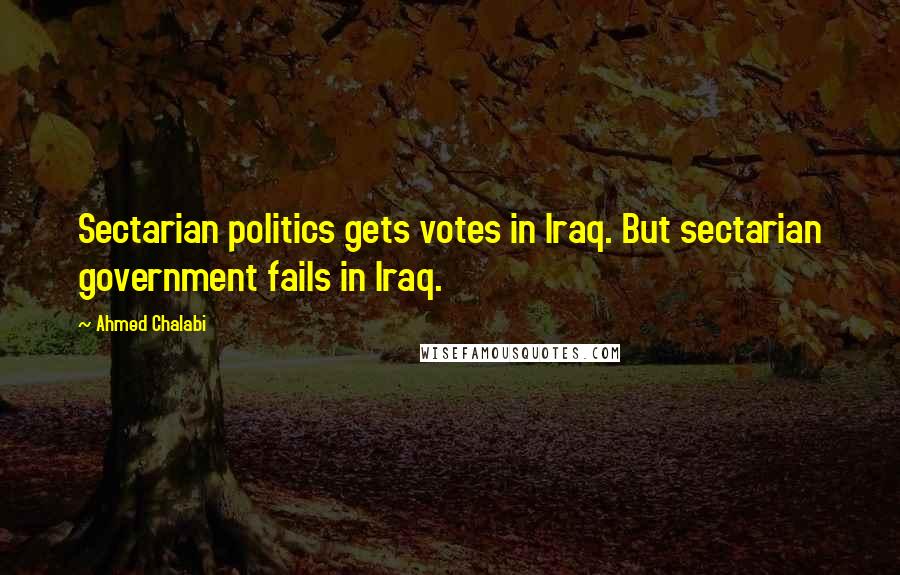 Sectarian politics gets votes in Iraq. But sectarian government fails in Iraq.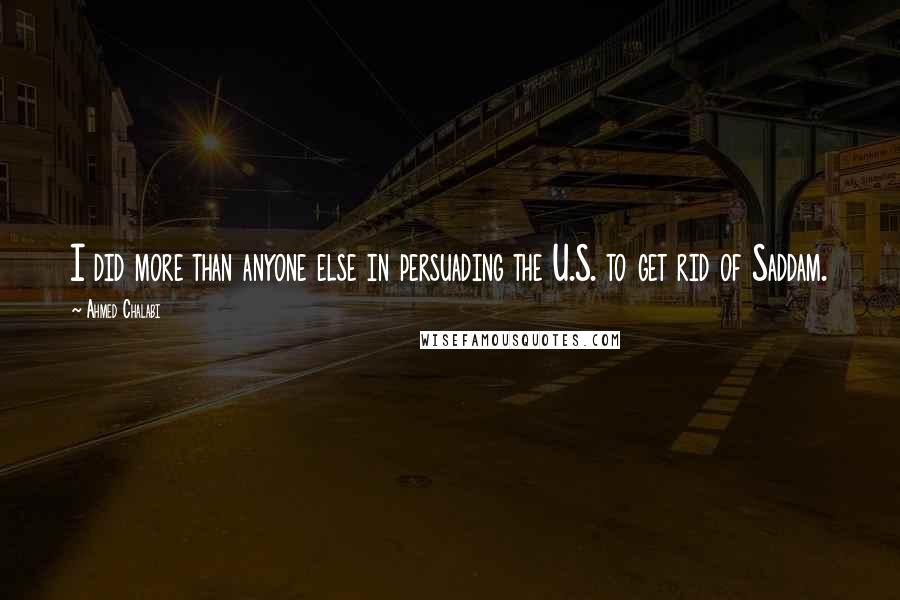 I did more than anyone else in persuading the U.S. to get rid of Saddam.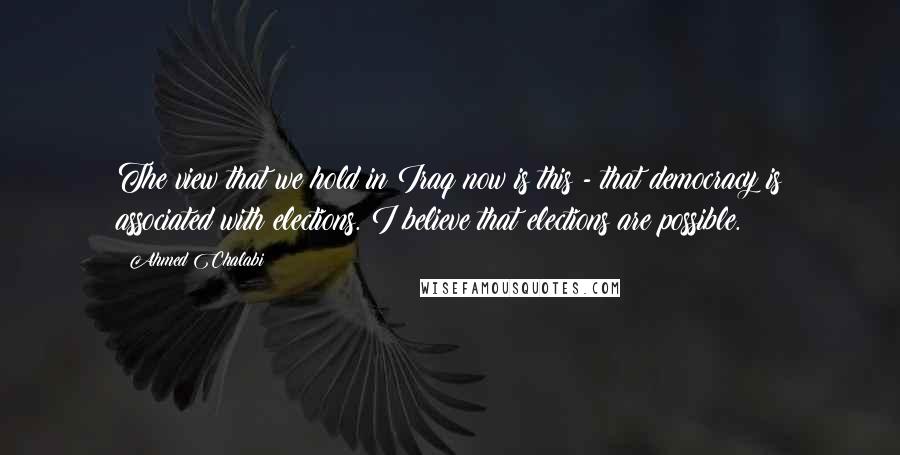 The view that we hold in Iraq now is this - that democracy is associated with elections. I believe that elections are possible.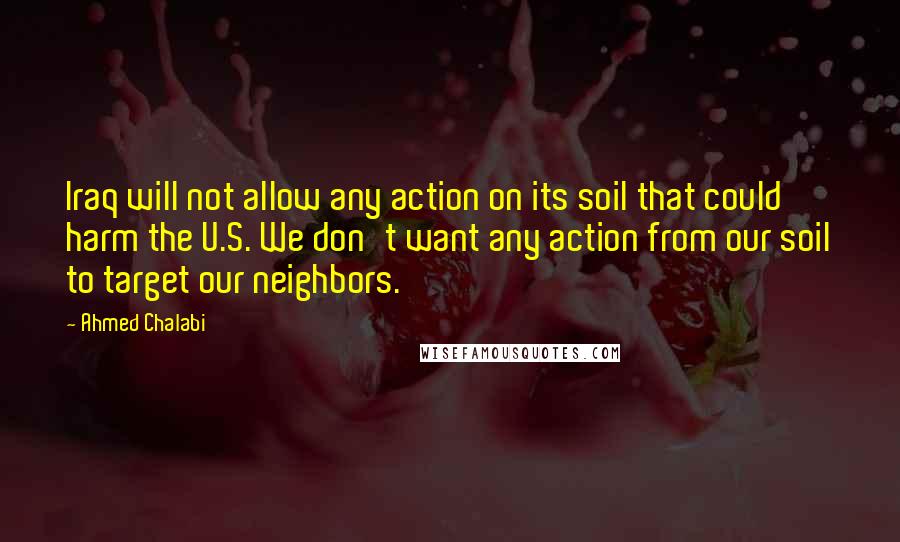 Iraq will not allow any action on its soil that could harm the U.S. We don't want any action from our soil to target our neighbors.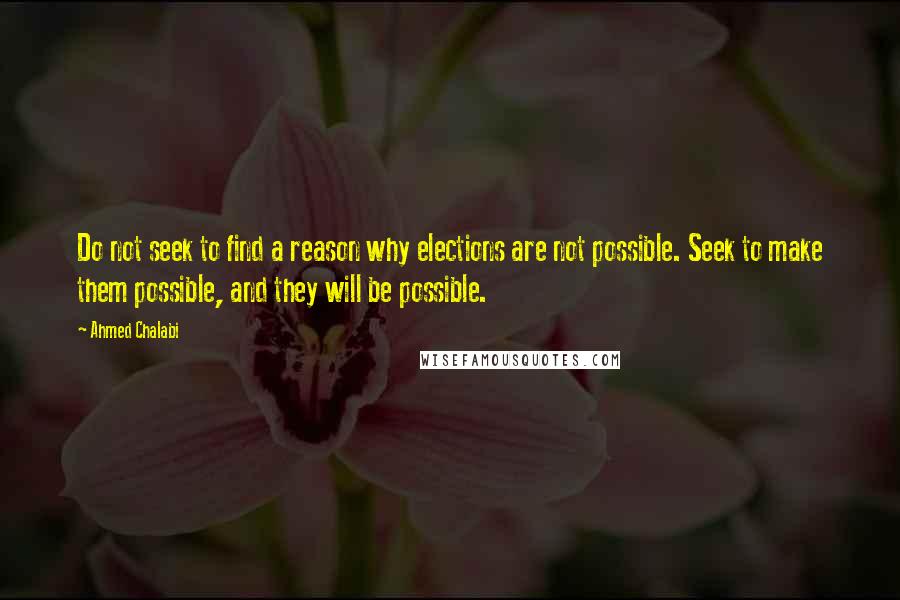 Do not seek to find a reason why elections are not possible. Seek to make them possible, and they will be possible.