Best Baseball Player Quotes
Collection of top 54 famous quotes about Best Baseball Player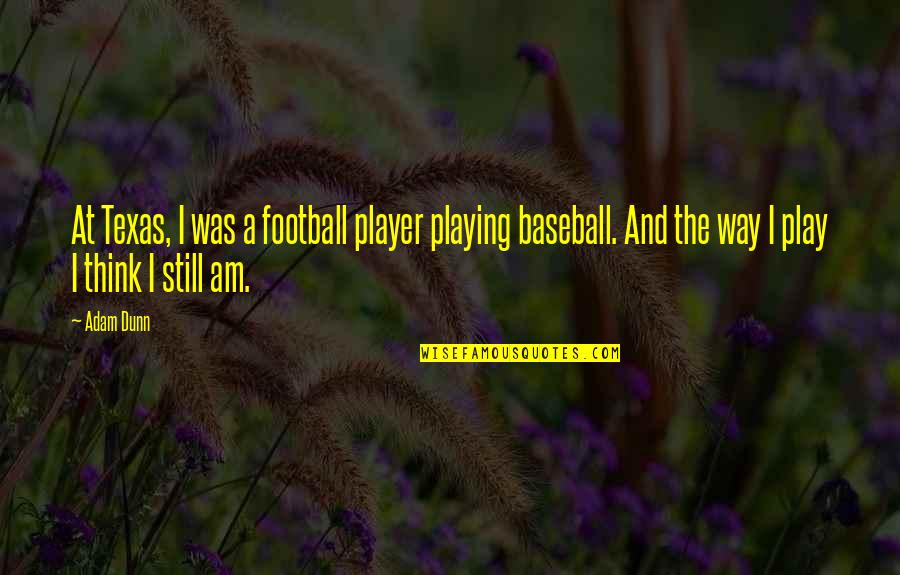 At Texas, I was a football player playing baseball. And the way I play I think I still am.
—
Adam Dunn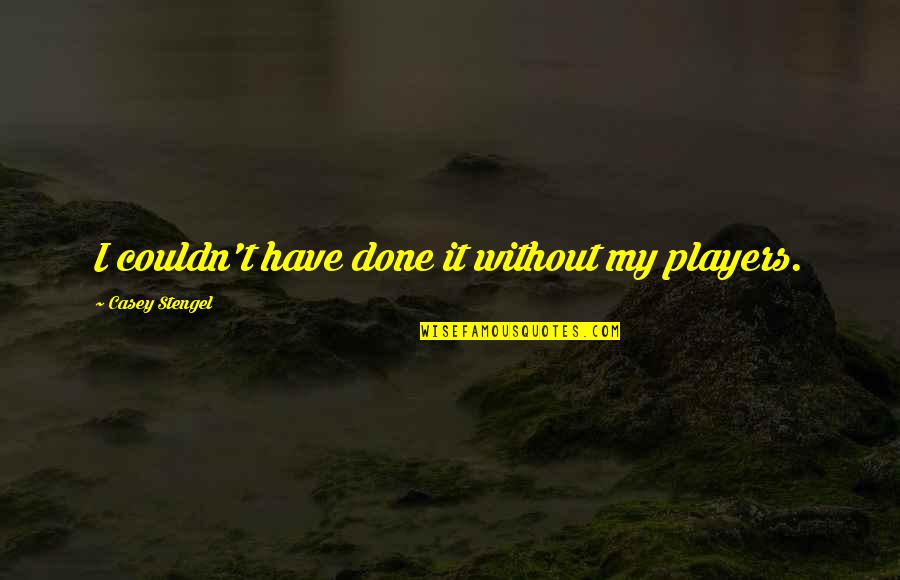 I couldn't have done it without my players.
—
Casey Stengel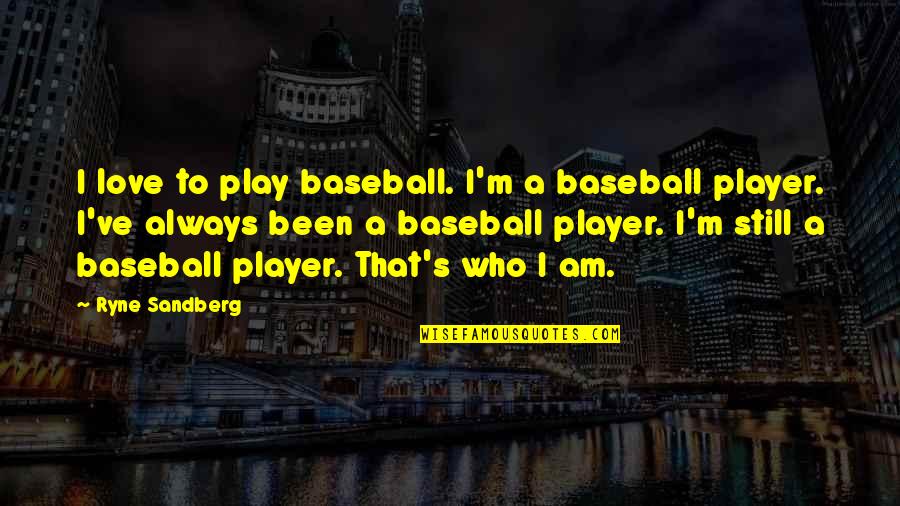 I love to play baseball. I'm a baseball player. I've always been a baseball player. I'm still a baseball player. That's who I am.
—
Ryne Sandberg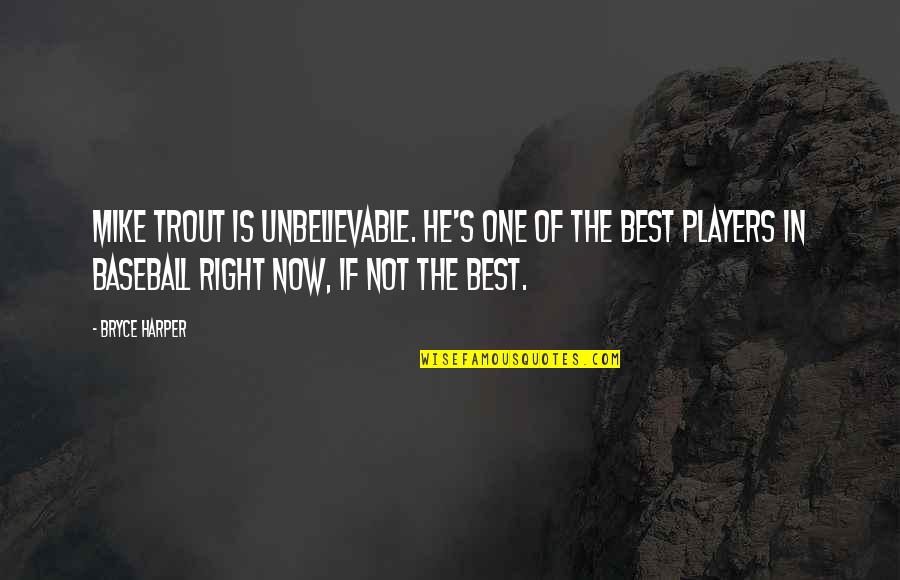 Mike Trout is unbelievable. He's one of the best players in baseball right now, if not the best.
—
Bryce Harper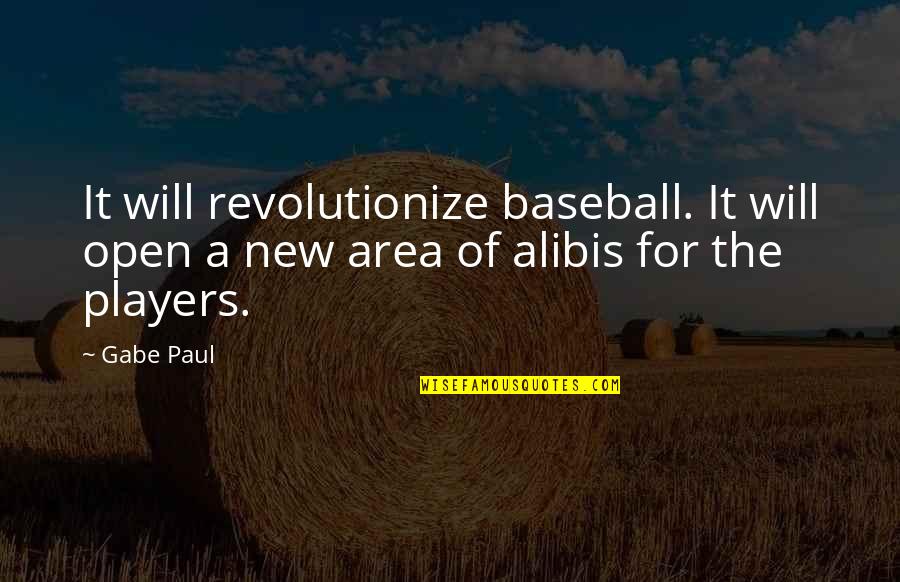 It will revolutionize baseball. It will open a new area of alibis for the players.
—
Gabe Paul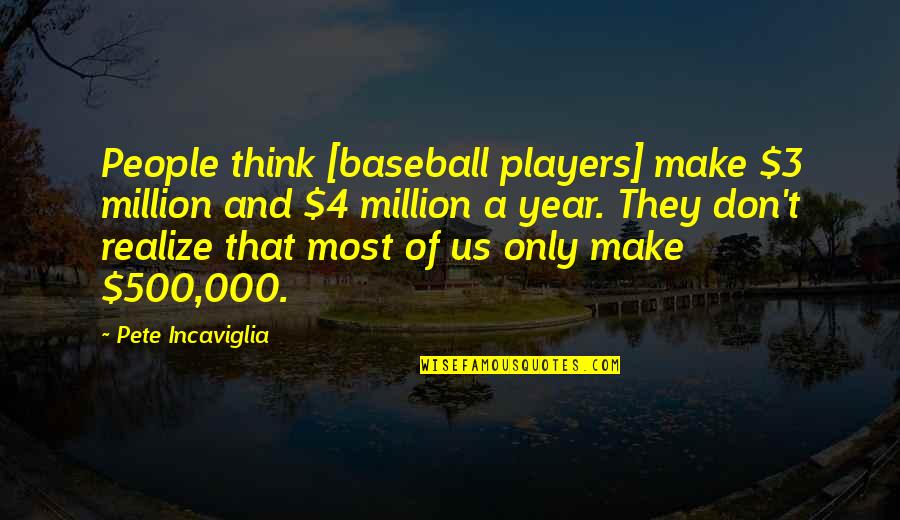 People think [baseball players] make $3 million and $4 million a year. They don't realize that most of us only make $500,000.
—
Pete Incaviglia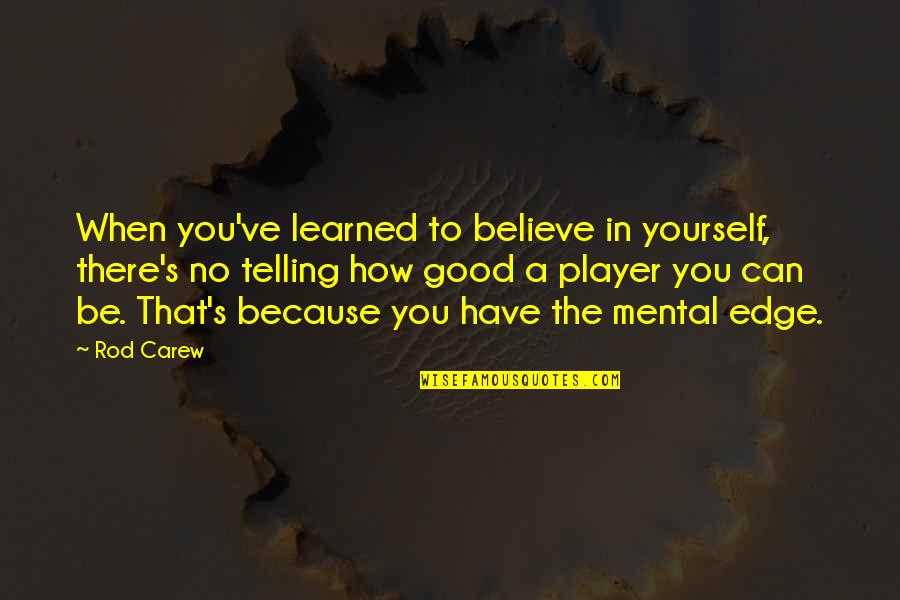 When you've learned to believe in yourself, there's no telling how good a player you can be. That's because you have the mental edge.
—
Rod Carew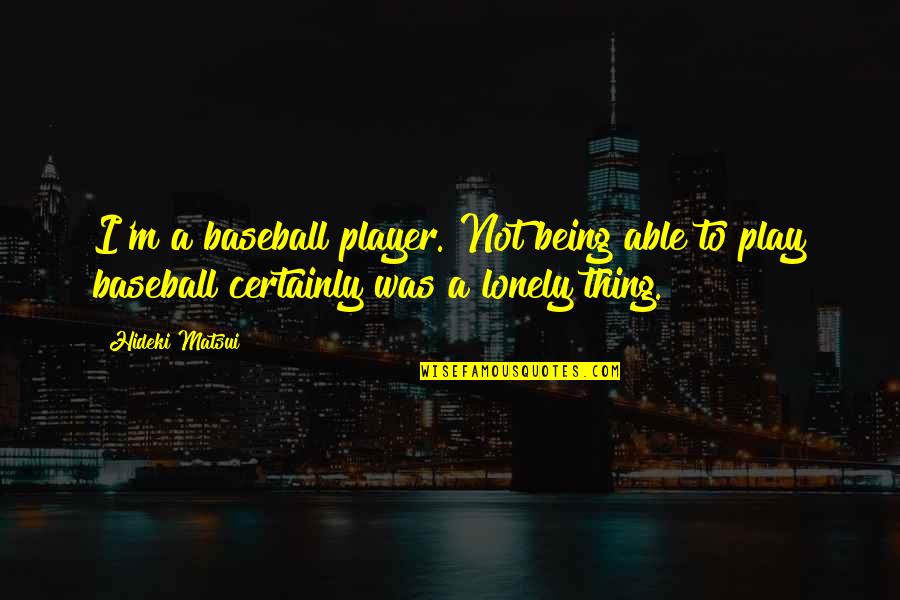 I'm a baseball player. Not being able to play baseball certainly was a lonely thing.
—
Hideki Matsui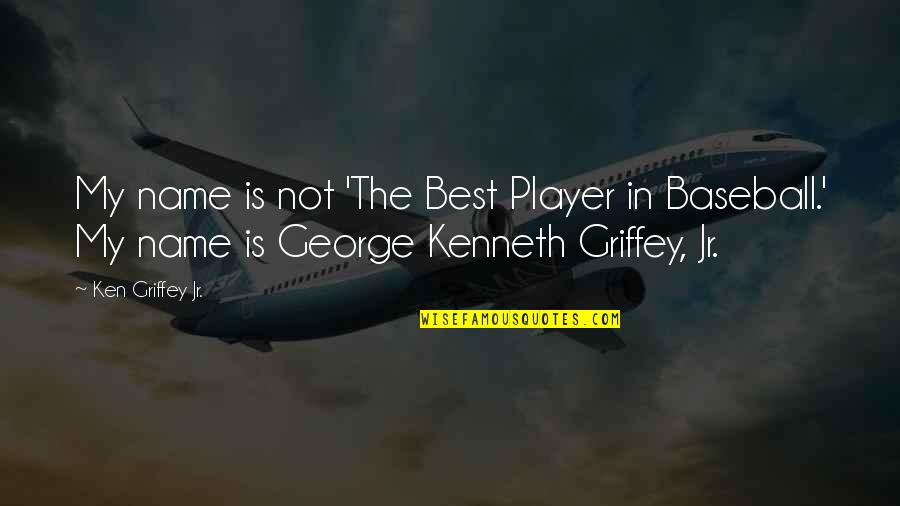 My name is not 'The Best Player in Baseball.' My name is George Kenneth Griffey, Jr.
—
Ken Griffey Jr.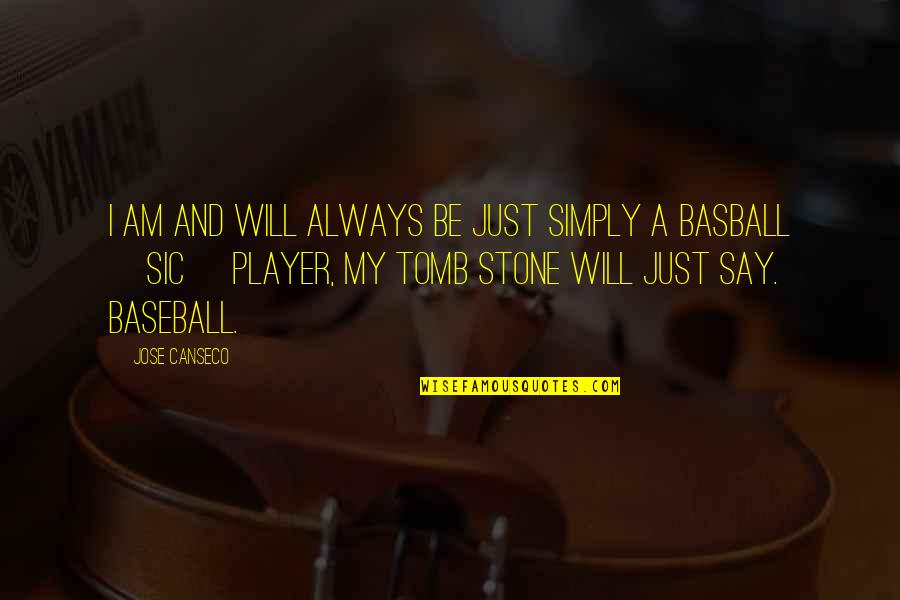 I am and will always be just simply a basball [sic] player, my tomb stone will just say. Baseball.
—
Jose Canseco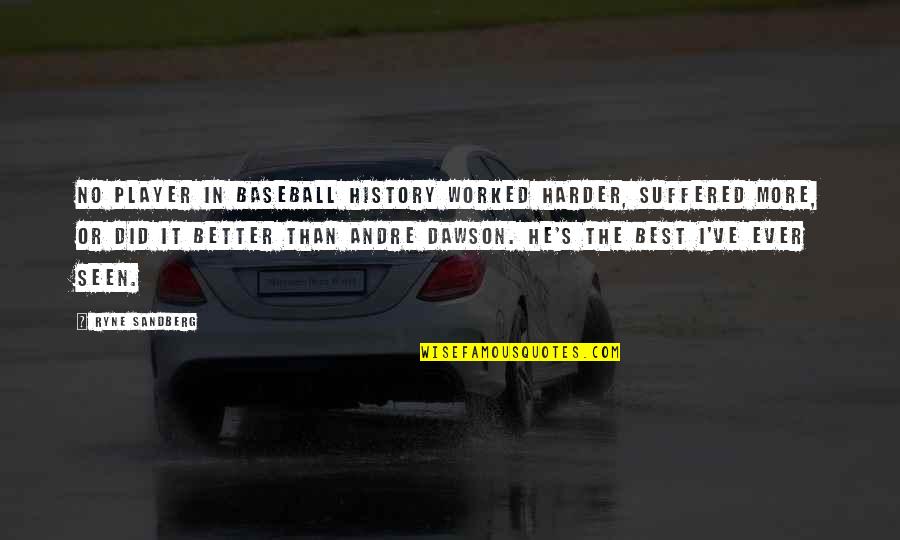 No player in baseball history worked harder, suffered more, or did it better than Andre Dawson. He's the best I've ever seen.
—
Ryne Sandberg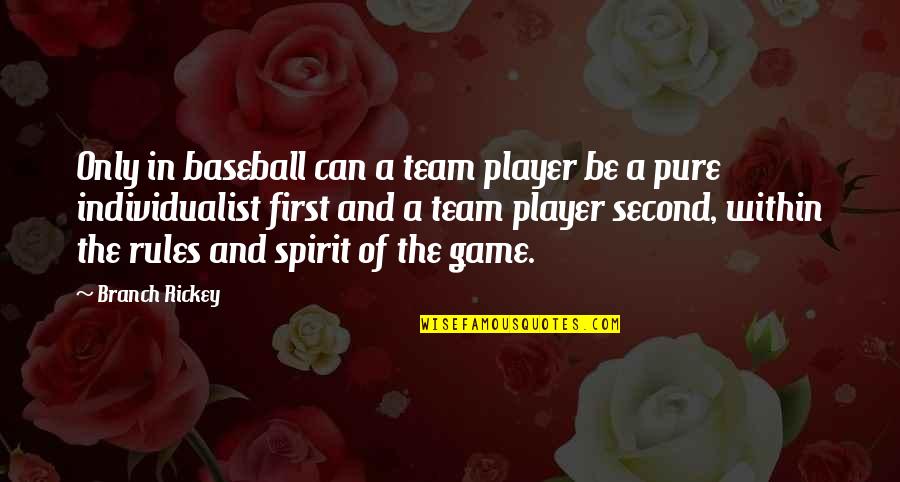 Only in baseball can a team player be a pure individualist first and a team player second, within the rules and spirit of the game.
—
Branch Rickey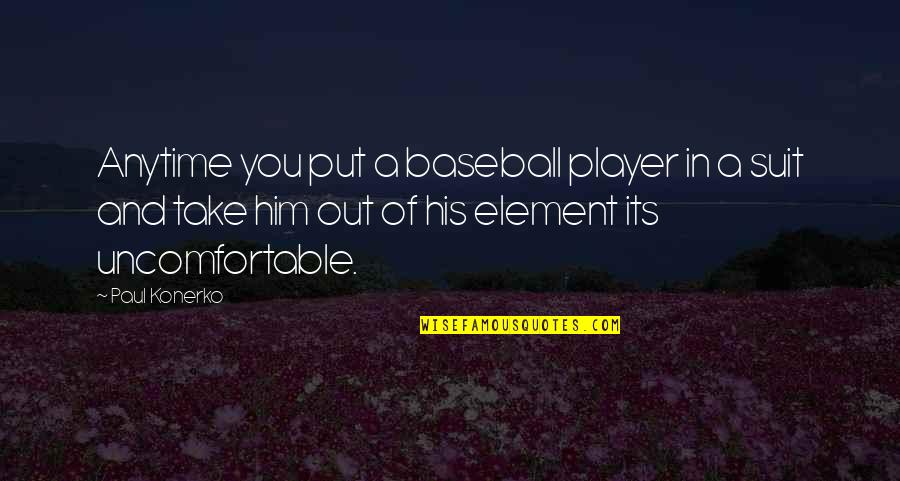 Anytime you put a baseball player in a suit and take him out of his element its uncomfortable. —
Paul Konerko
I'm trying to be the
best baseball player
I can, to learn from what I see and get better every day. —
Giancarlo Stanton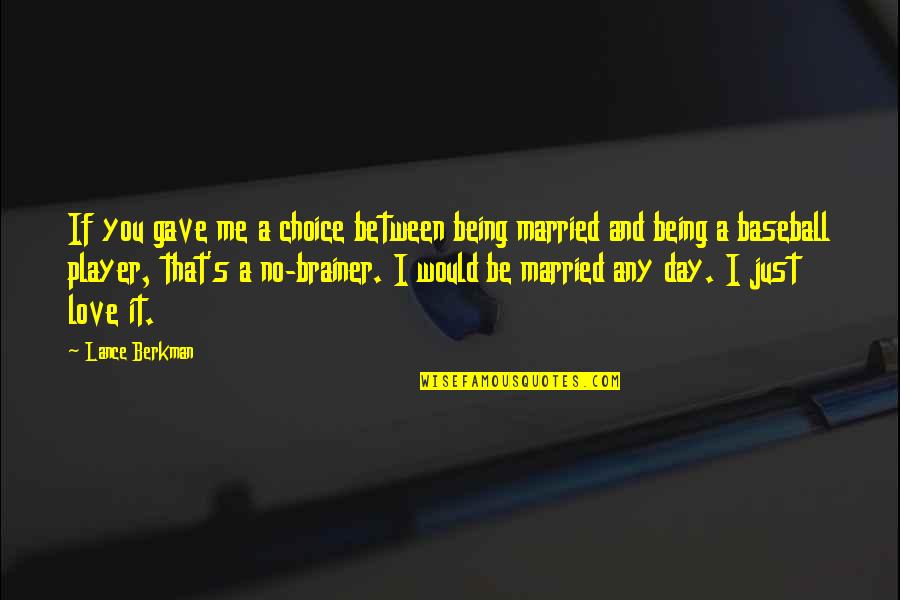 If you gave me a choice between being married and being a baseball player, that's a no-brainer. I would be married any day. I just love it. —
Lance Berkman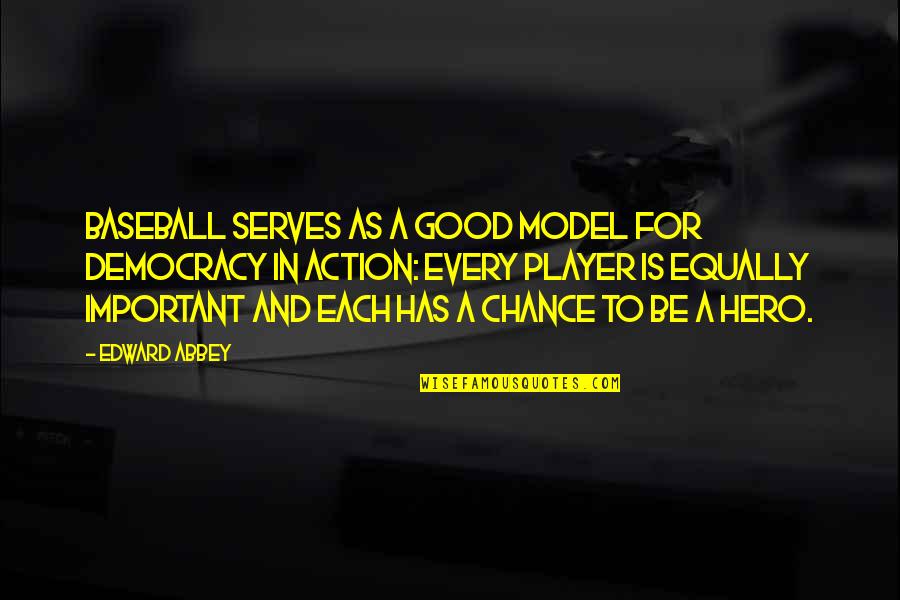 Baseball serves as a good model for democracy in action: Every player is equally important and each has a chance to be a hero. —
Edward Abbey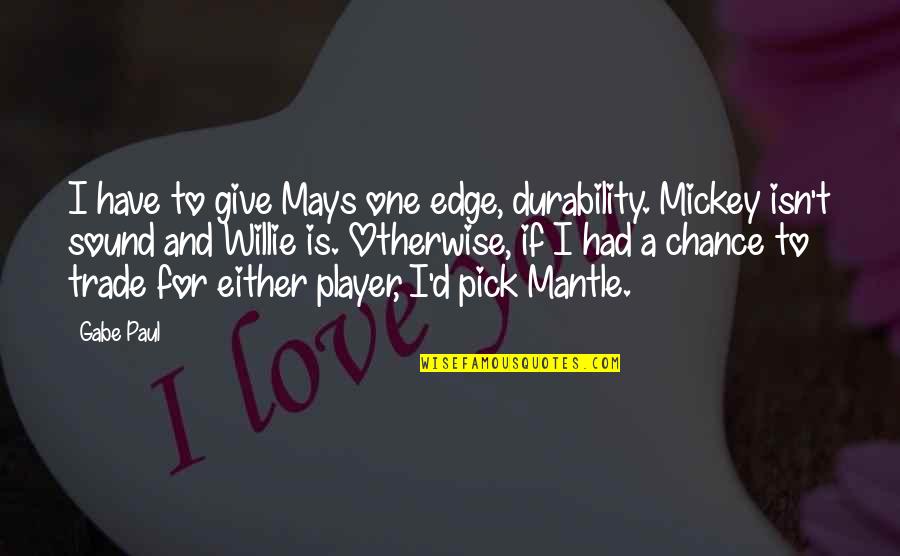 I have to give Mays one edge, durability. Mickey isn't sound and Willie is. Otherwise, if I had a chance to trade for either player, I'd pick Mantle. —
Gabe Paul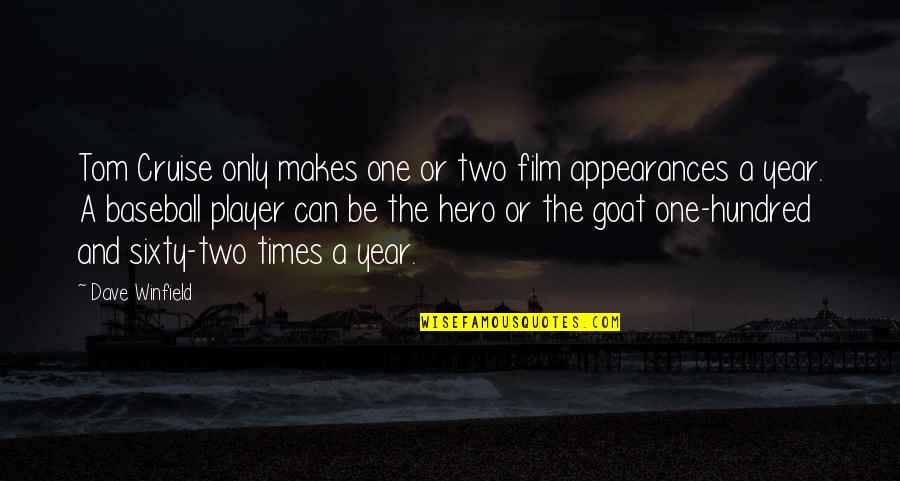 Tom Cruise only makes one or two film appearances a year. A baseball player can be the hero or the goat one-hundred and sixty-two times a year. —
Dave Winfield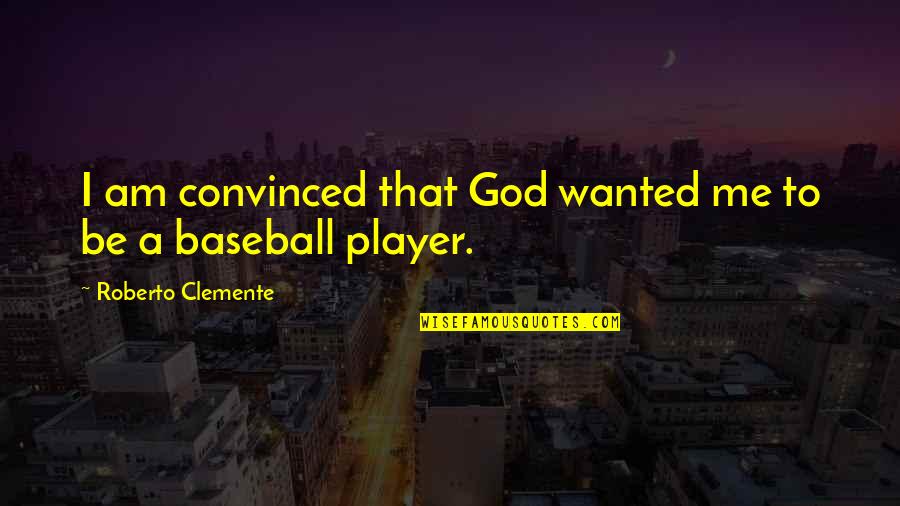 I am convinced that God wanted me to be a baseball player. —
Roberto Clemente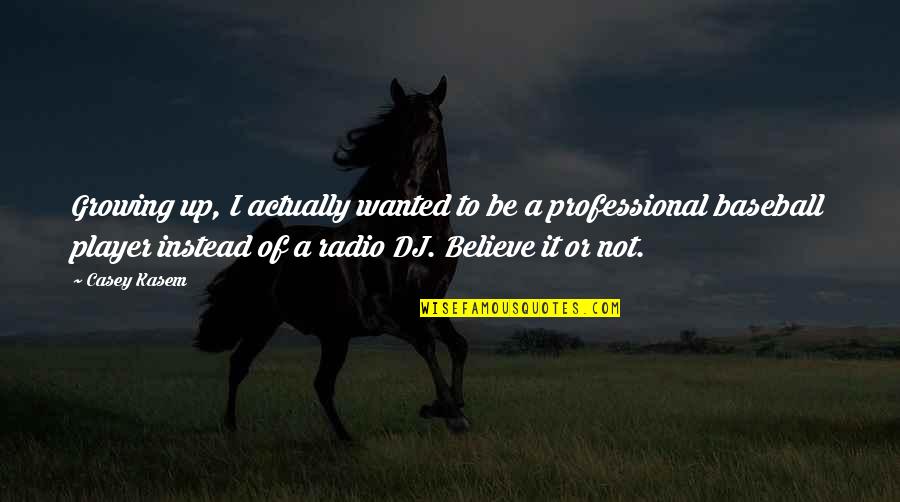 Growing up, I actually wanted to be a professional baseball player instead of a radio DJ. Believe it or not. —
Casey Kasem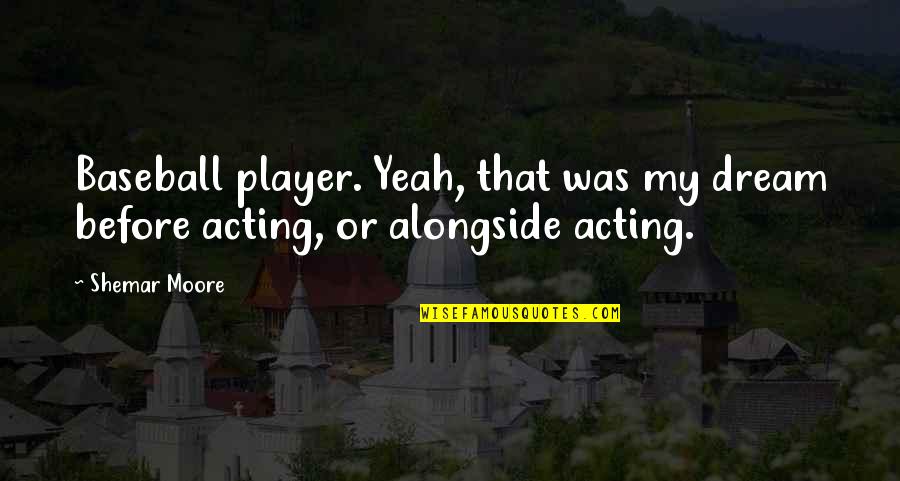 Baseball player. Yeah, that was my dream before acting, or alongside acting. —
Shemar Moore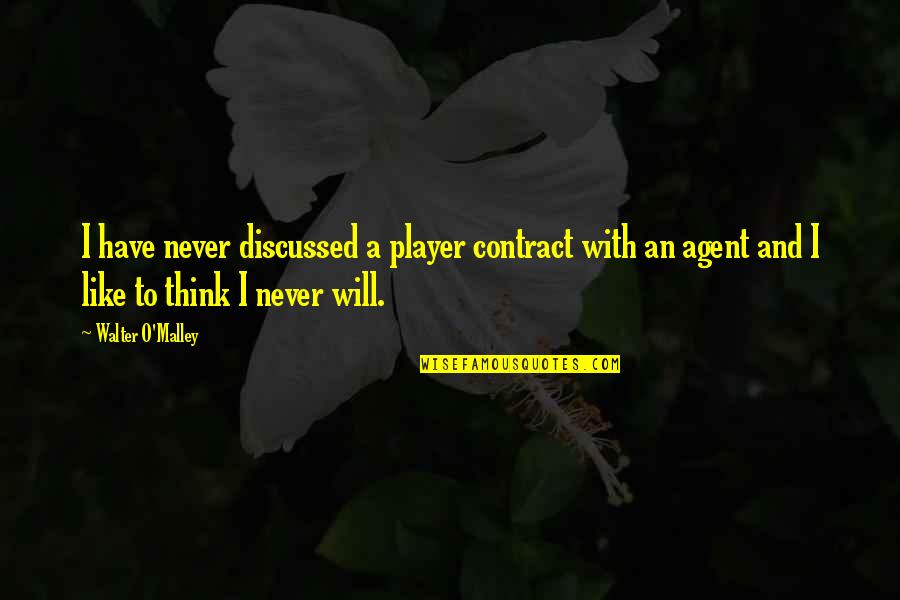 I have never discussed a player contract with an agent and I like to think I never will. —
Walter O'Malley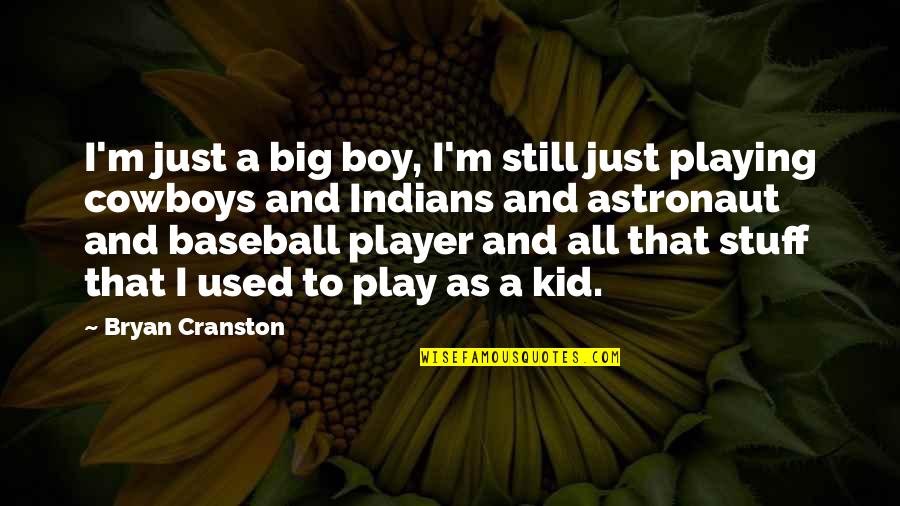 I'm just a big boy, I'm still just playing cowboys and Indians and astronaut and baseball player and all that stuff that I used to play as a kid. —
Bryan Cranston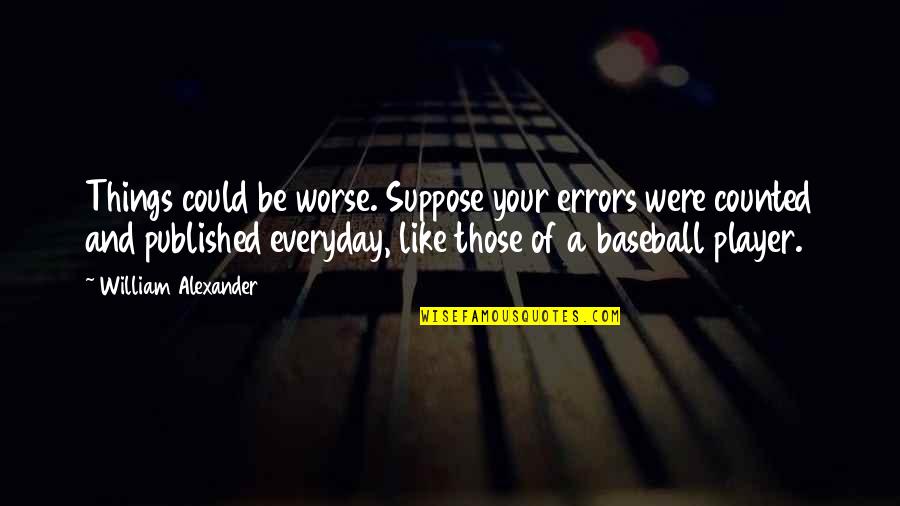 Things could be worse. Suppose your errors were counted and published everyday, like those of a baseball player. —
William Alexander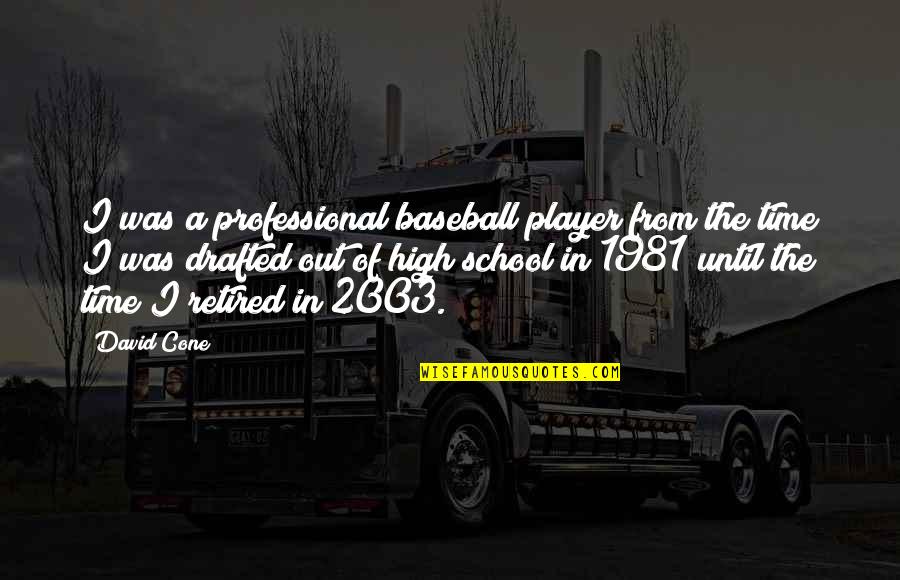 I was a professional baseball player from the time I was drafted out of high school in 1981 until the time I retired in 2003. —
David Cone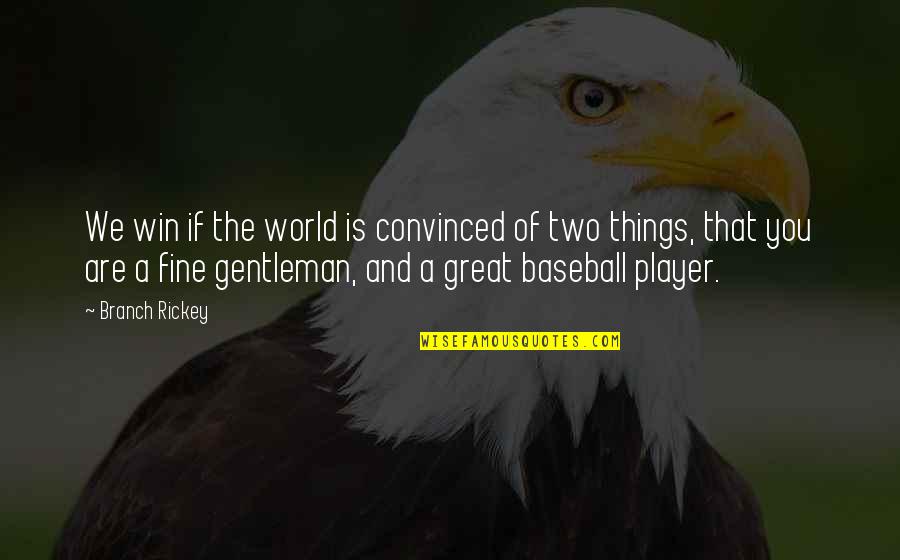 We win if the world is convinced of two things, that you are a fine gentleman, and a great baseball player. —
Branch Rickey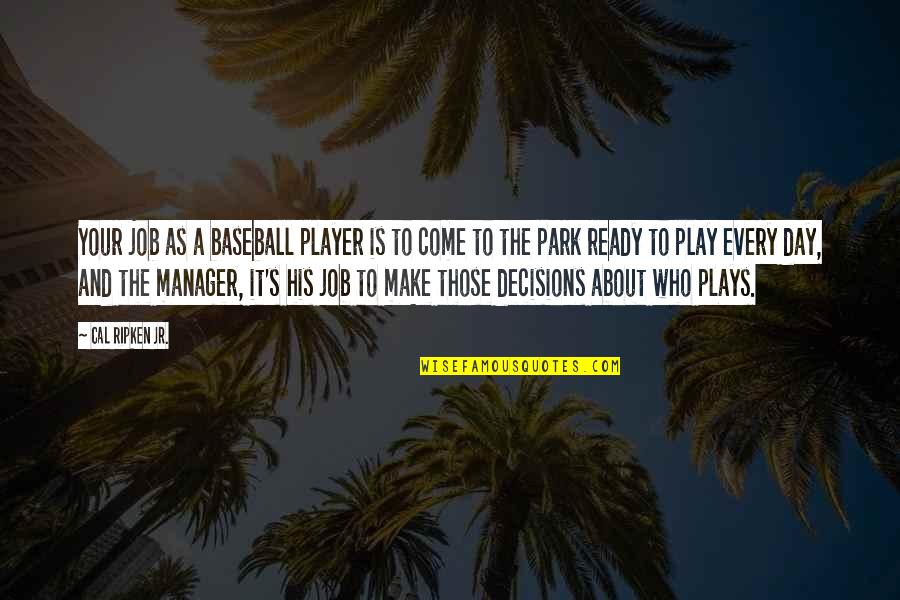 Your job as a baseball player is to come to the park ready to play every day, and the manager, it's his job to make those decisions about who plays. —
Cal Ripken Jr.
I never saw a player who had greater promise. —
Casey Stengel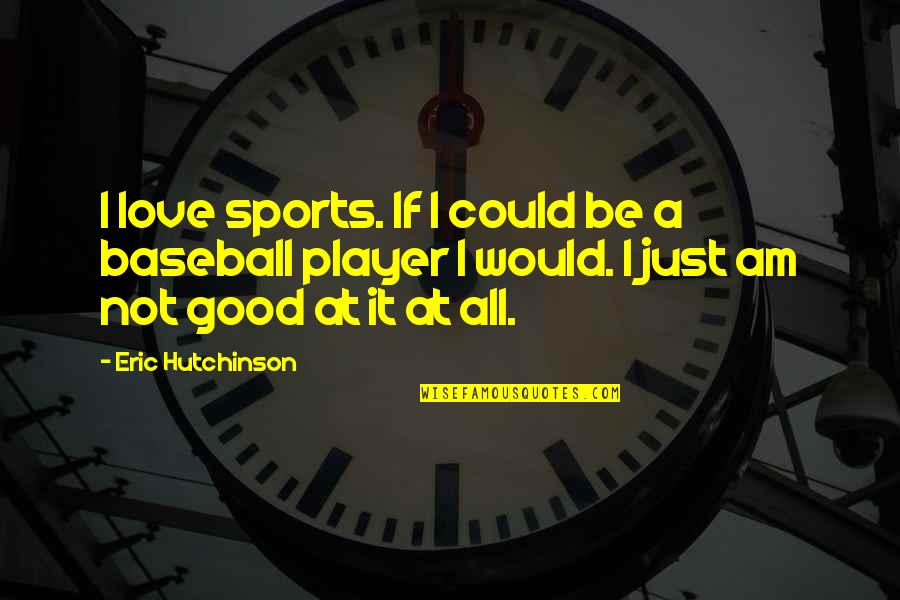 I love sports. If I could be a baseball player I would. I just am not good at it at all. —
Eric Hutchinson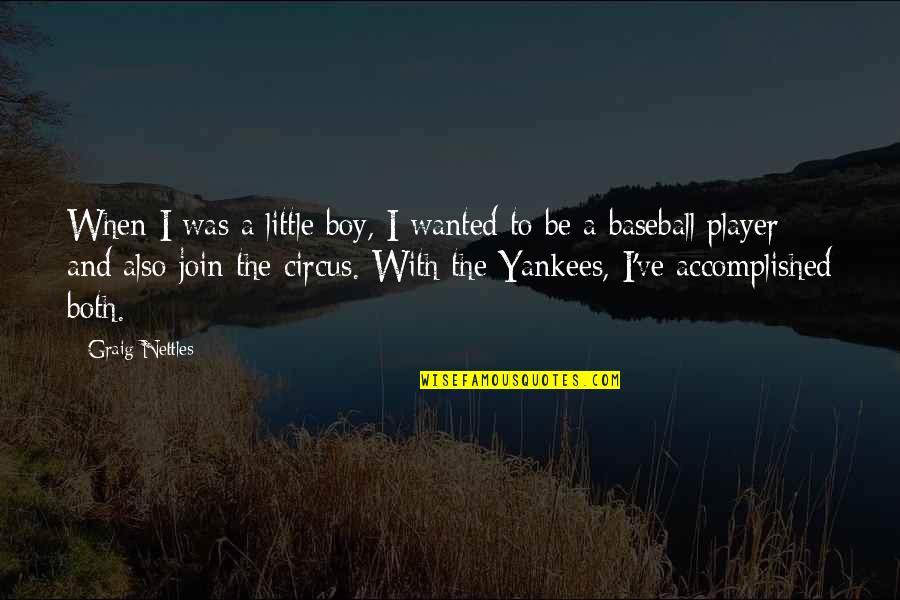 When I was a little boy, I wanted to be a baseball player and also join the circus. With the Yankees, I've accomplished both. —
Graig Nettles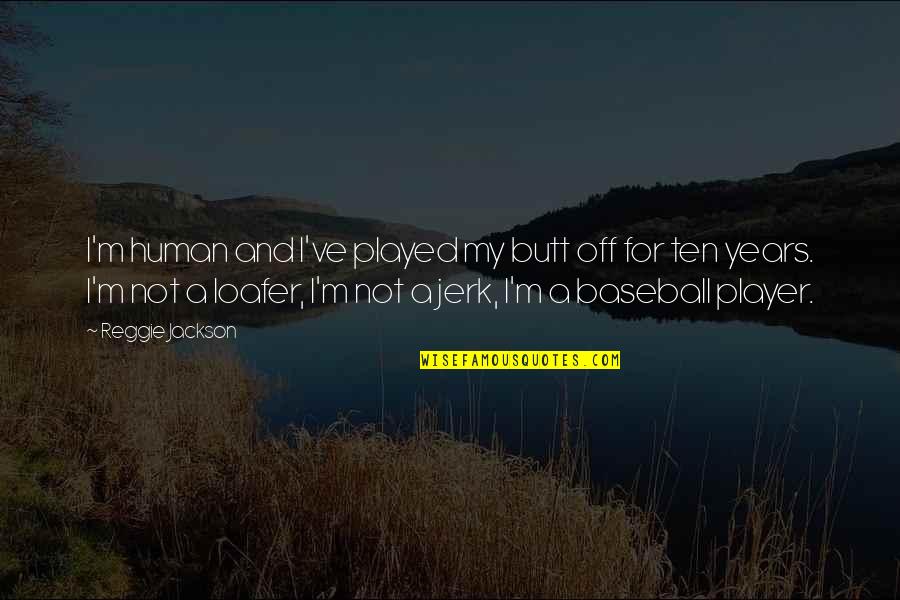 I'm human and I've played my butt off for ten years. I'm not a loafer, I'm not a jerk, I'm a baseball player. —
Reggie Jackson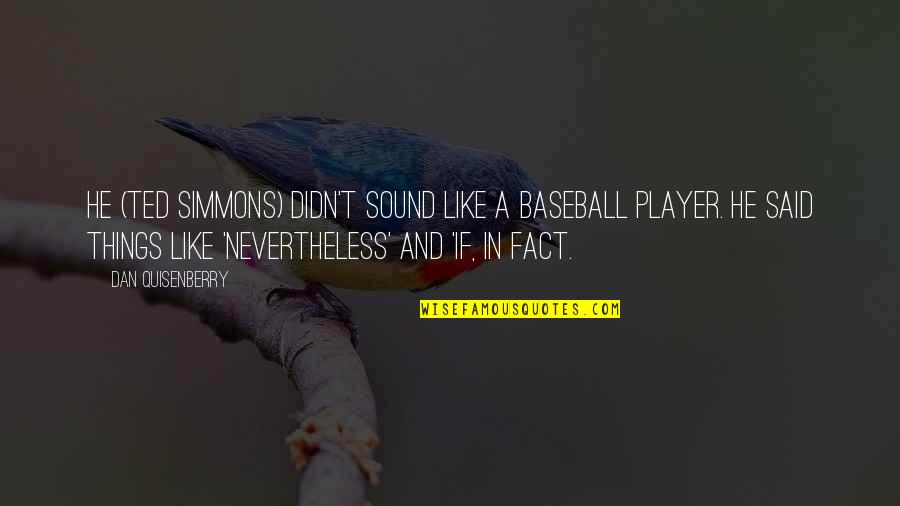 He (Ted Simmons) didn't sound like a baseball player. He said things like 'nevertheless' and 'if, in fact. —
Dan Quisenberry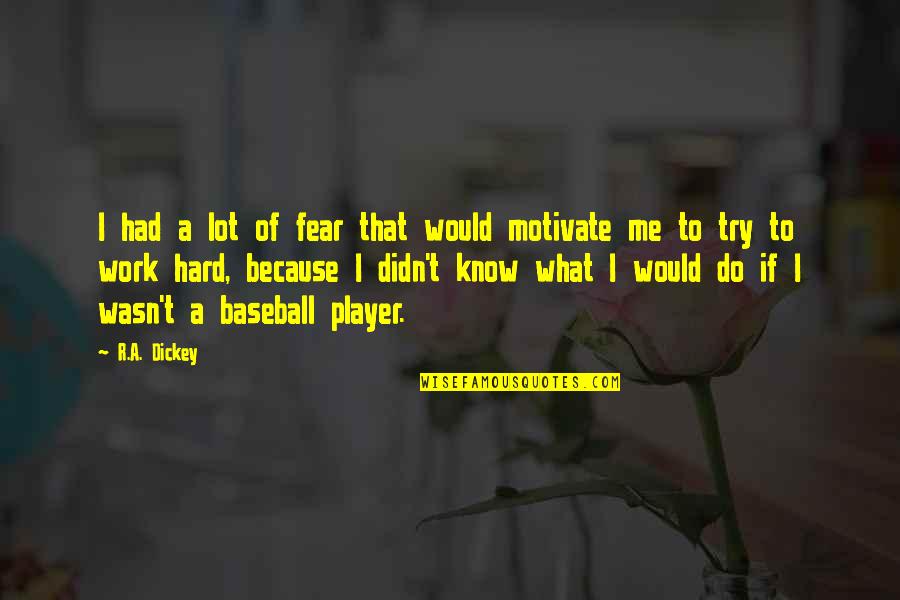 I had a lot of fear that would motivate me to try to work hard, because I didn't know what I would do if I wasn't a baseball player. —
R.A. Dickey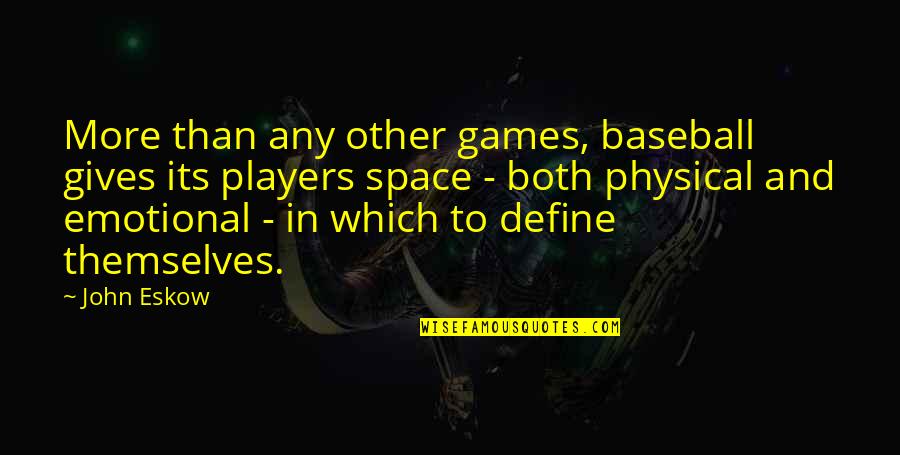 More than any other games, baseball gives its players space - both physical and emotional - in which to define themselves. —
John Eskow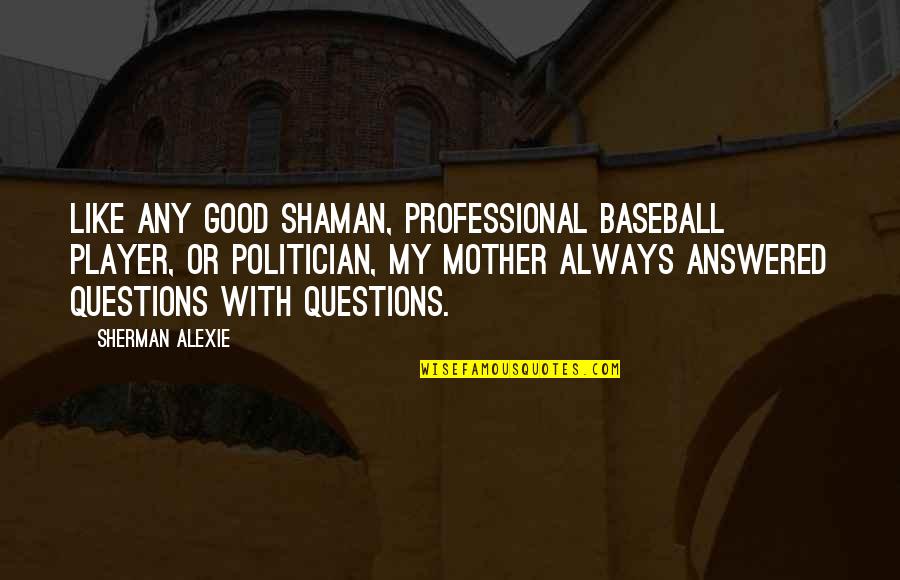 Like any good shaman, professional baseball player, or politician, my mother always answered questions with questions. —
Sherman Alexie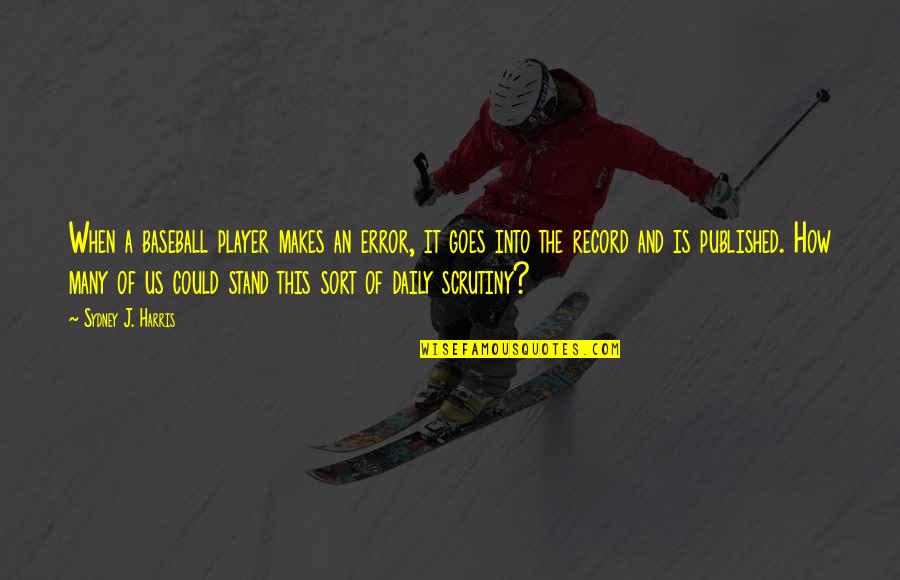 When a baseball player makes an error, it goes into the record and is published. How many of us could stand this sort of daily scrutiny? —
Sydney J. Harris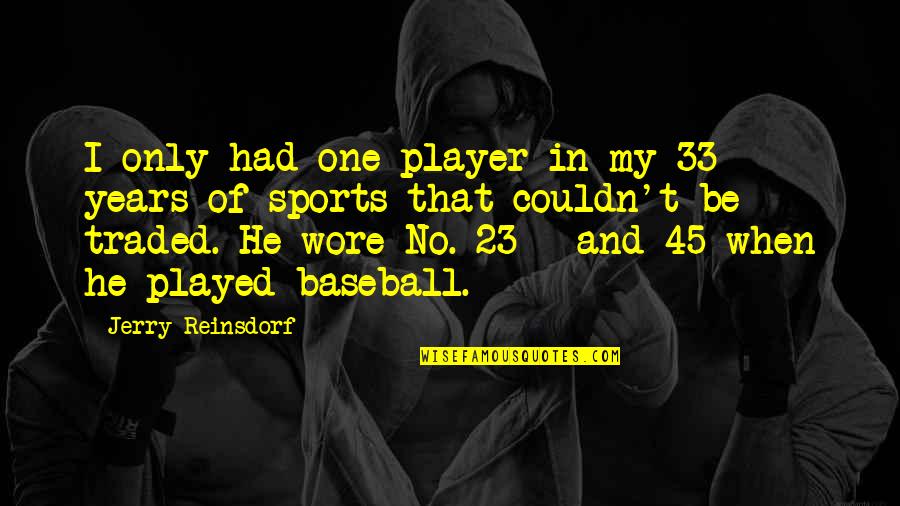 I only had one player in my 33 years of sports that couldn't be traded. He wore No. 23 - and 45 when he played baseball. —
Jerry Reinsdorf
The Big Hurt describes me perfectly-not as a person, but as a player. It's what I do to a baseball. —
Frank Thomas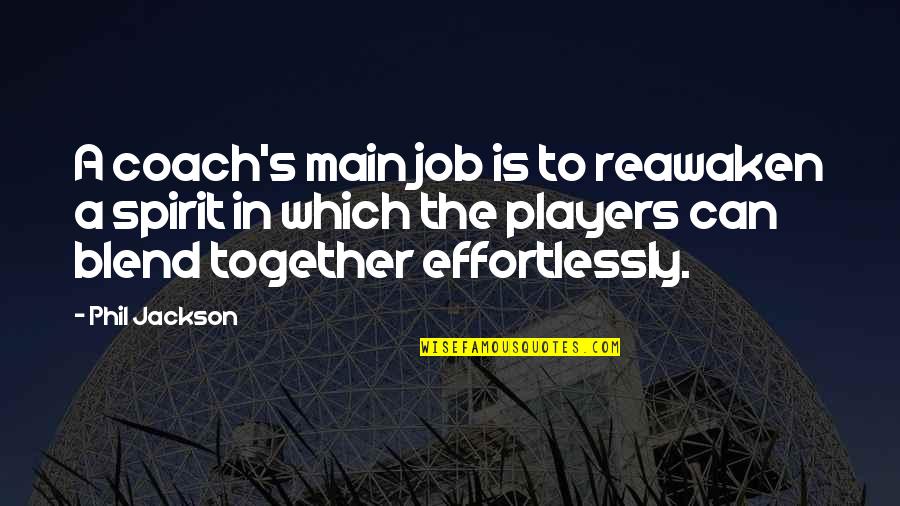 A coach's main job is to reawaken a spirit in which the players can blend together effortlessly. —
Phil Jackson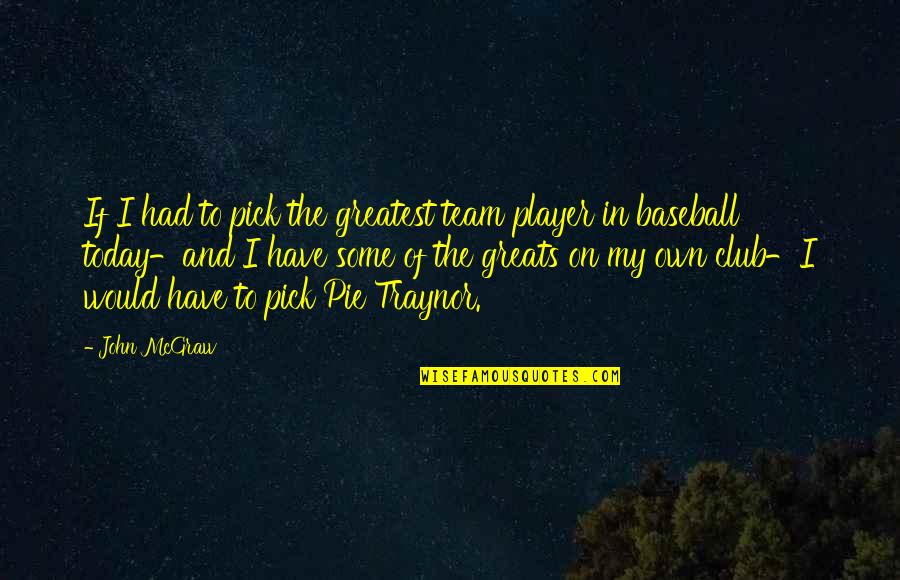 If I had to pick the greatest team player in baseball today-and I have some of the greats on my own club-I would have to pick Pie Traynor. —
John McGraw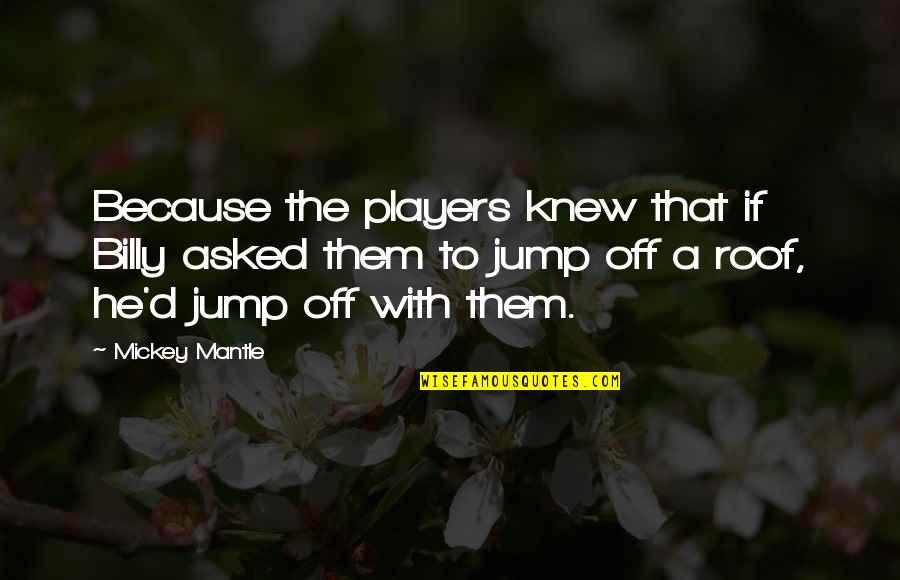 Because the players knew that if Billy asked them to jump off a roof, he'd jump off with them. —
Mickey Mantle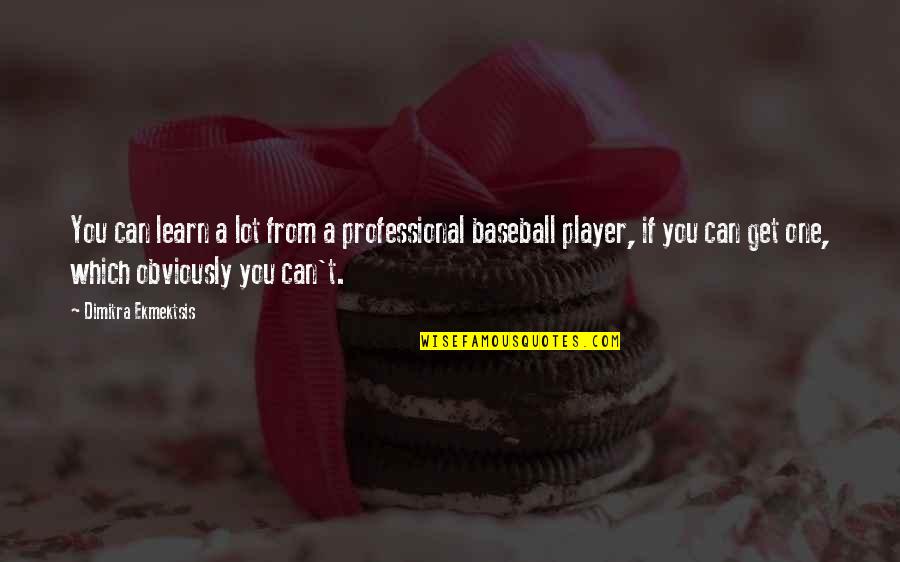 You can learn a lot from a professional baseball player, if you can get one, which obviously you can't. —
Dimitra Ekmektsis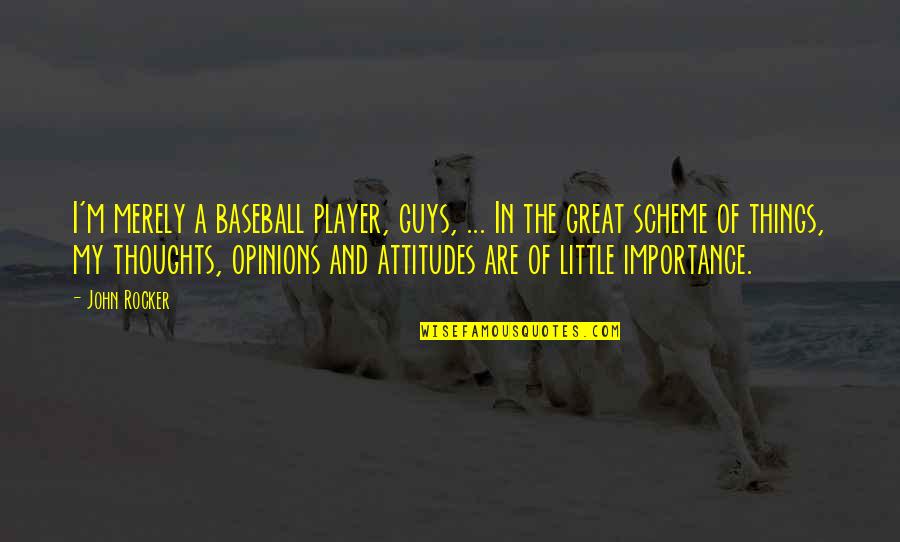 I'm merely a baseball player, guys, ... In the great scheme of things, my thoughts, opinions and attitudes are of little importance. —
John Rocker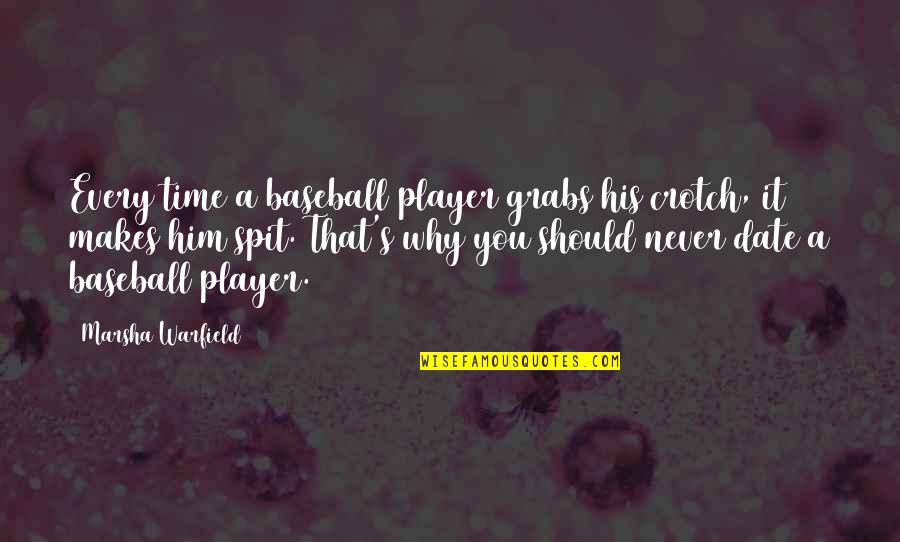 Every time a baseball player grabs his crotch, it makes him spit. That's why you should never date a baseball player. —
Marsha Warfield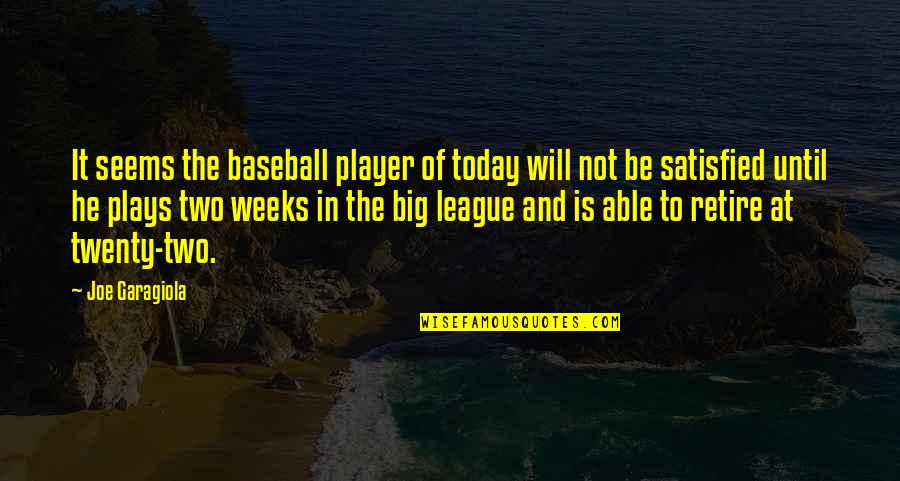 It seems the baseball player of today will not be satisfied until he plays two weeks in the big league and is able to retire at twenty-two. —
Joe Garagiola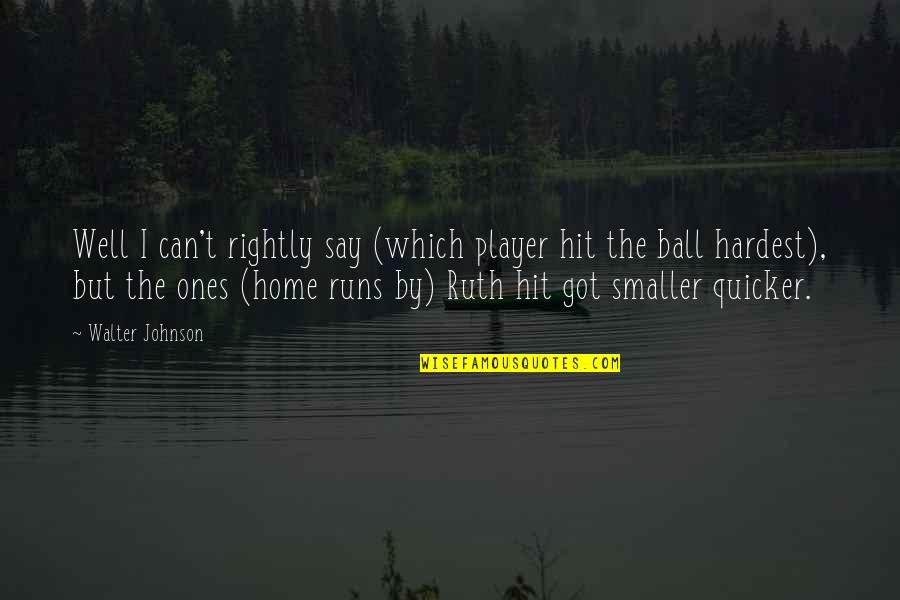 Well I can't rightly say (which player hit the ball hardest), but the ones (home runs by) Ruth hit got smaller quicker. —
Walter Johnson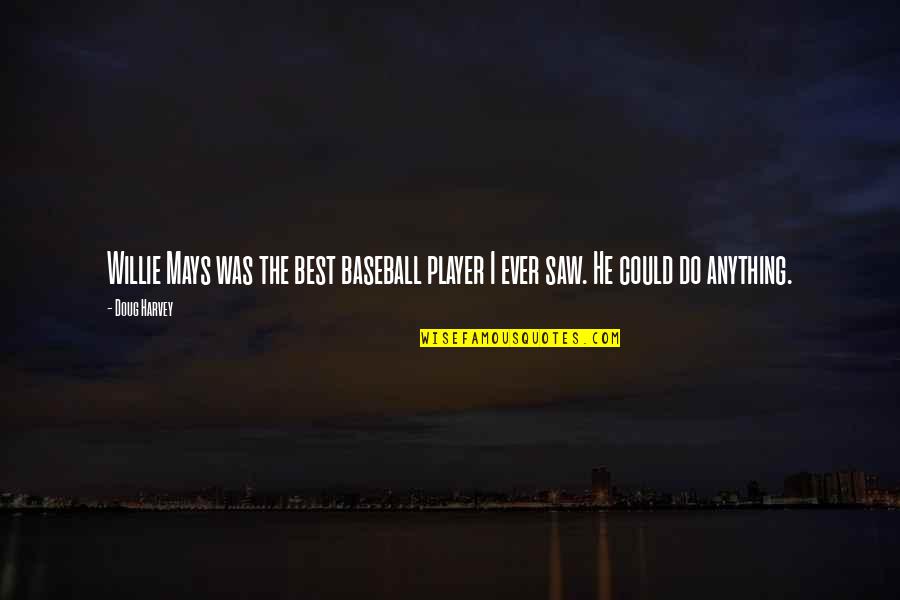 Willie Mays was the
best baseball player
I ever saw. He could do anything. —
Doug Harvey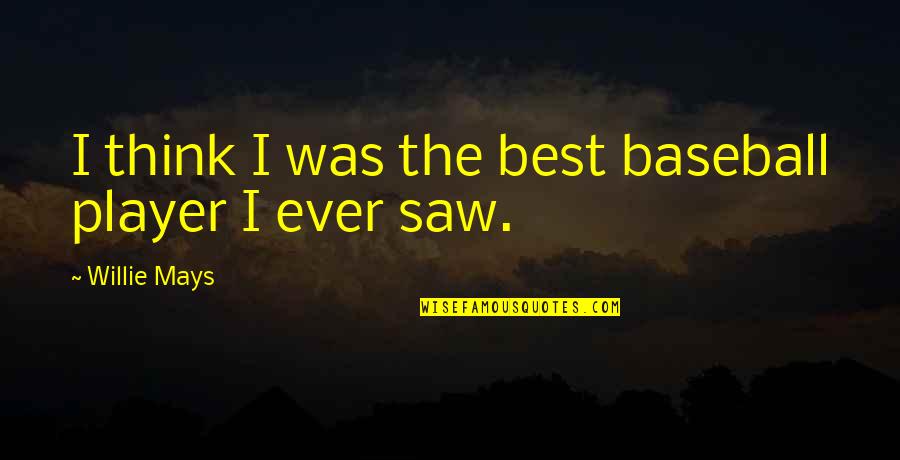 I think I was the
best baseball player
I ever saw. —
Willie Mays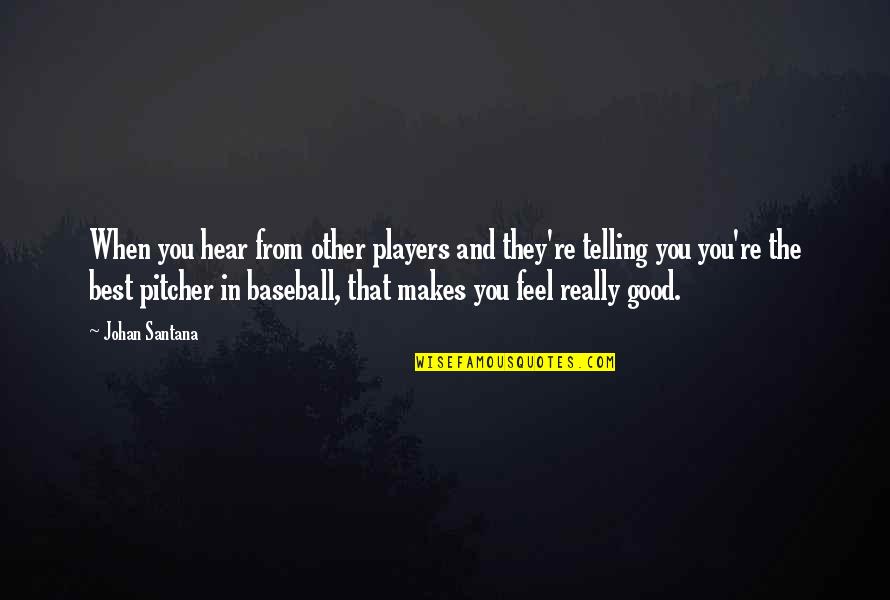 When you hear from other players and they're telling you you're the best pitcher in baseball, that makes you feel really good. —
Johan Santana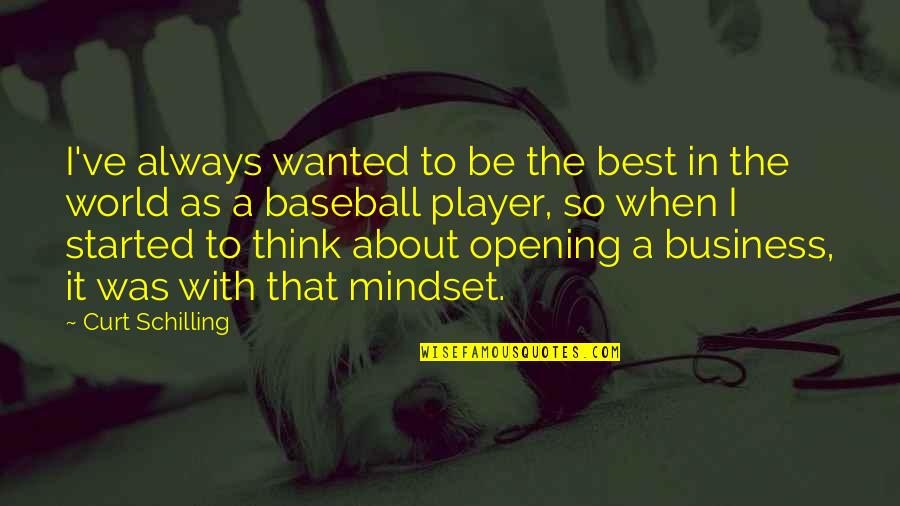 I've always wanted to be the best in the world as a baseball player, so when I started to think about opening a business, it was with that mindset. —
Curt Schilling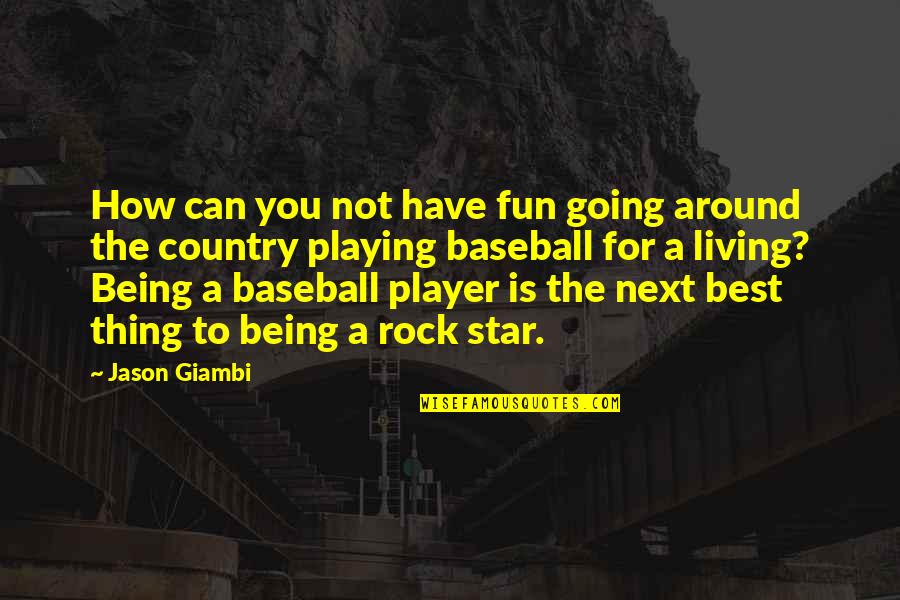 How can you not have fun going around the country playing baseball for a living? Being a baseball player is the next best thing to being a rock star. —
Jason Giambi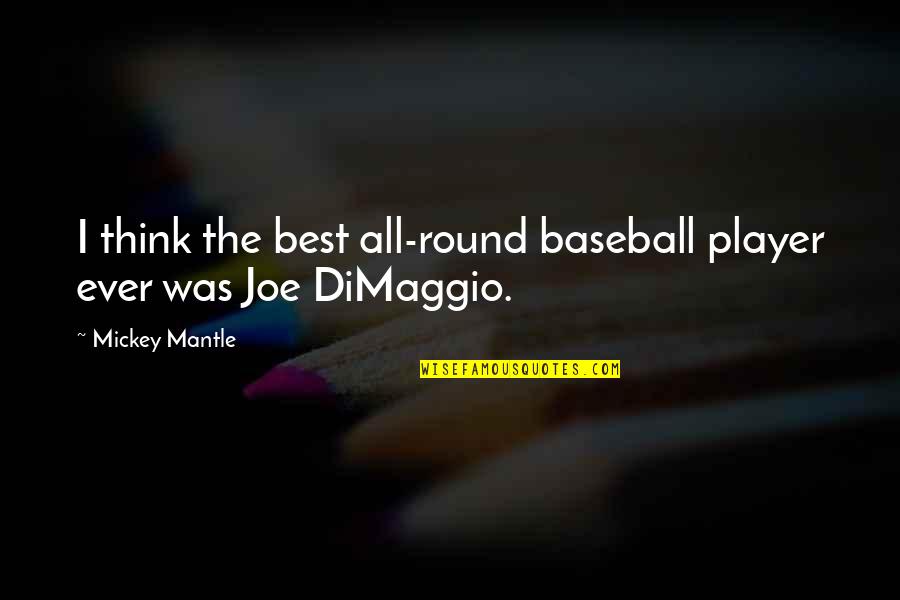 I think the best all-round baseball player ever was Joe DiMaggio. —
Mickey Mantle
You think the greatest thing in the whole world would be to become a baseball player - if best things already happened, what's next? —
John McGraw