Wall Build Up Quotes
Collection of top 32 famous quotes about Wall Build Up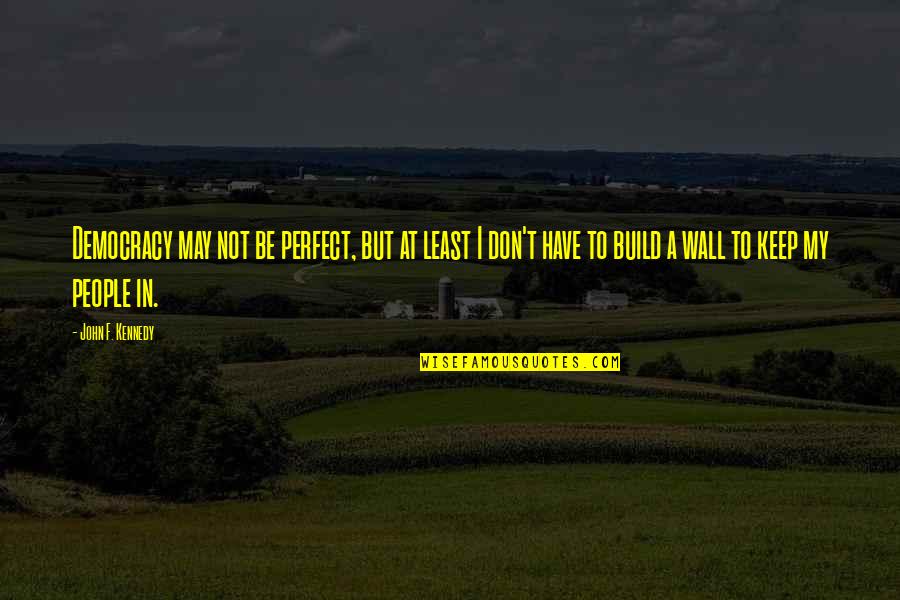 Democracy may not be perfect, but at least I don't have to build a wall to keep my people in.
—
John F. Kennedy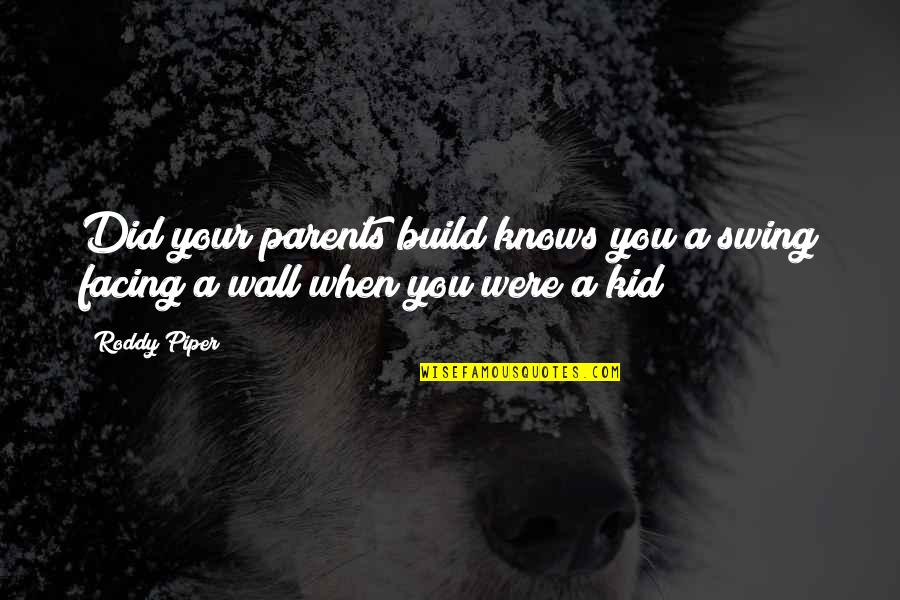 Did your parents build knows you a swing facing a wall when you were a kid?
—
Roddy Piper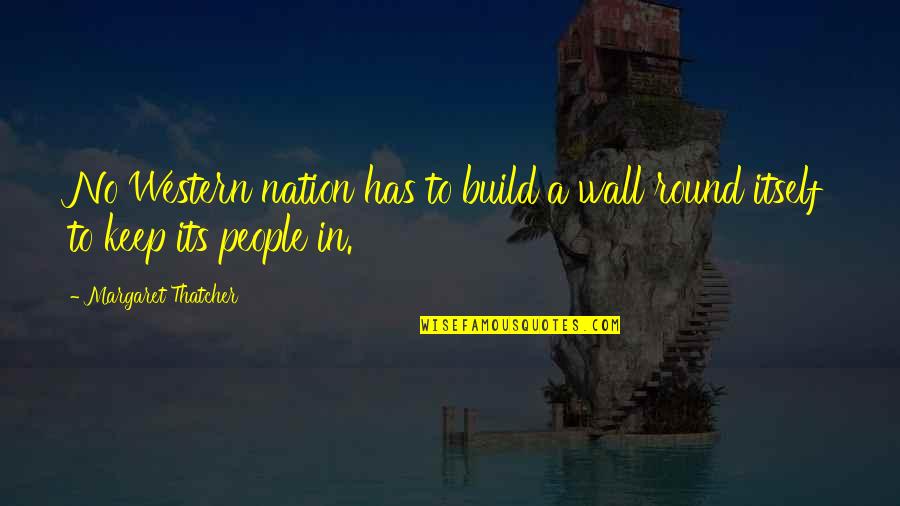 No Western nation has to build a wall round itself to keep its people in.
—
Margaret Thatcher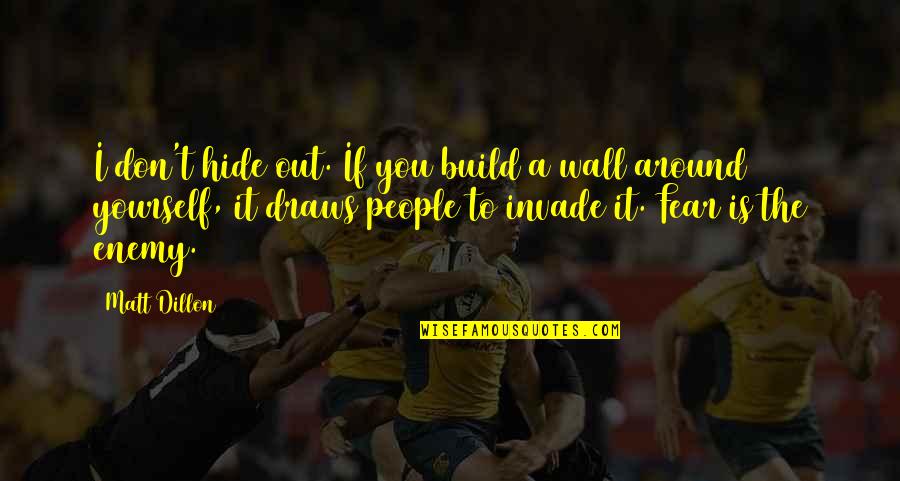 I don't hide out. If you build a wall around yourself, it draws people to invade it. Fear is the enemy.
—
Matt Dillon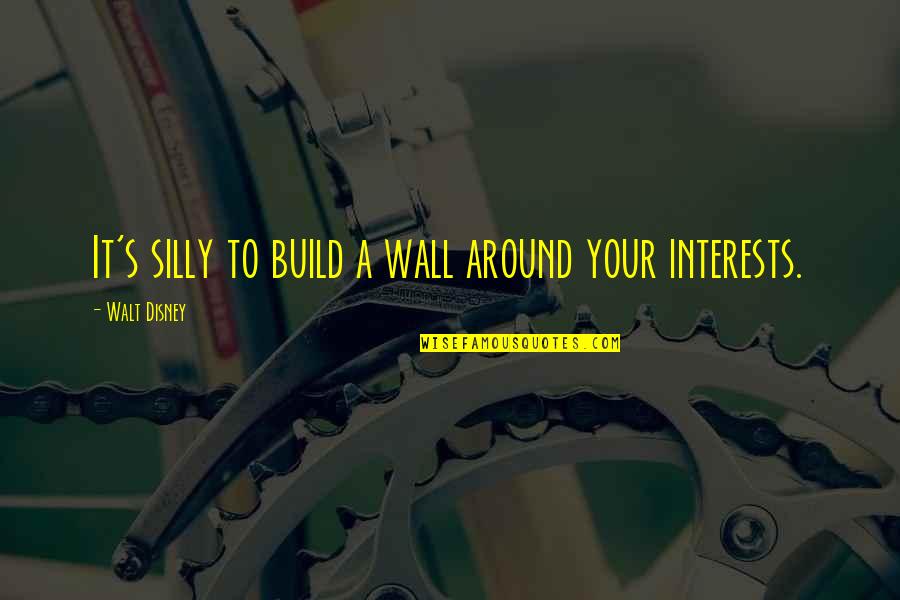 It's silly to build a wall around your interests.
—
Walt Disney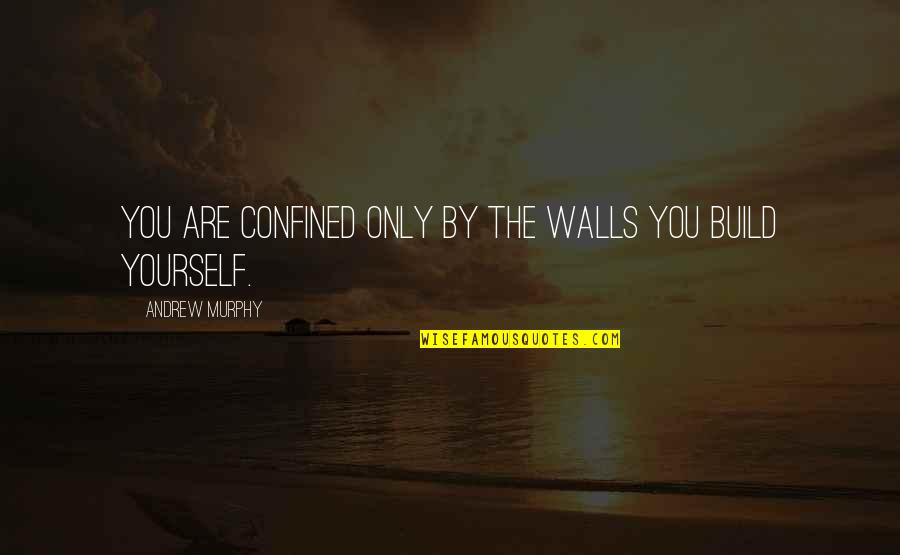 You are confined only by the walls you build yourself.
—
Andrew Murphy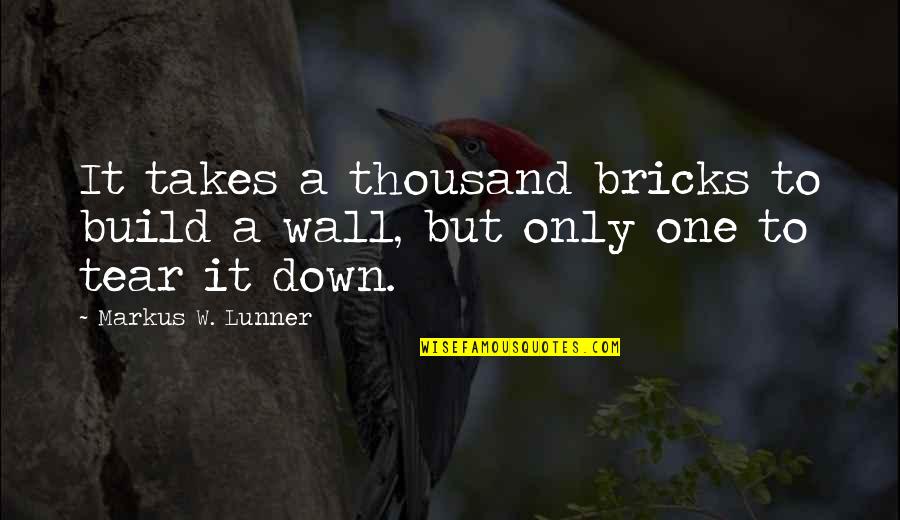 It takes a thousand bricks to build a wall, but only one to tear it down.
—
Markus W. Lunner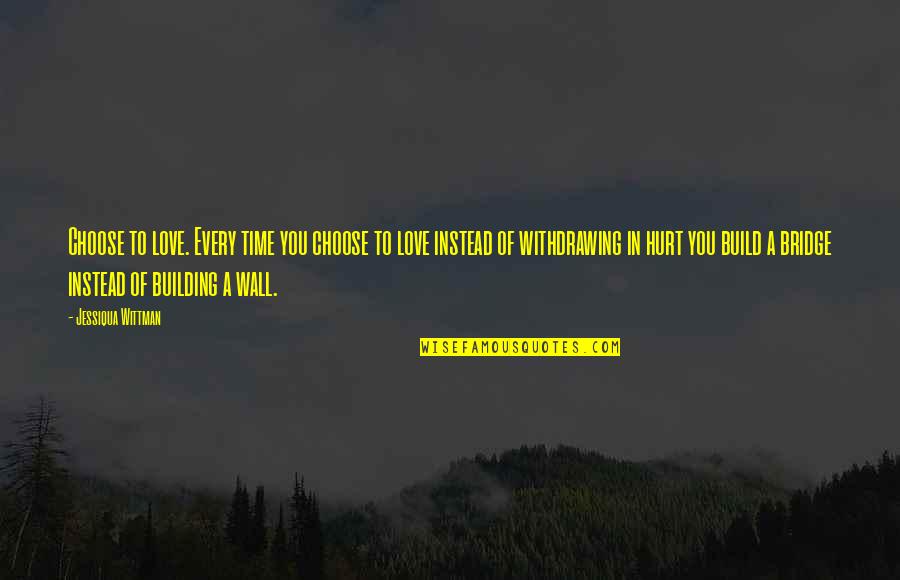 Choose to love. Every time you choose to love instead of withdrawing in hurt you build a bridge instead of building a wall. —
Jessiqua Wittman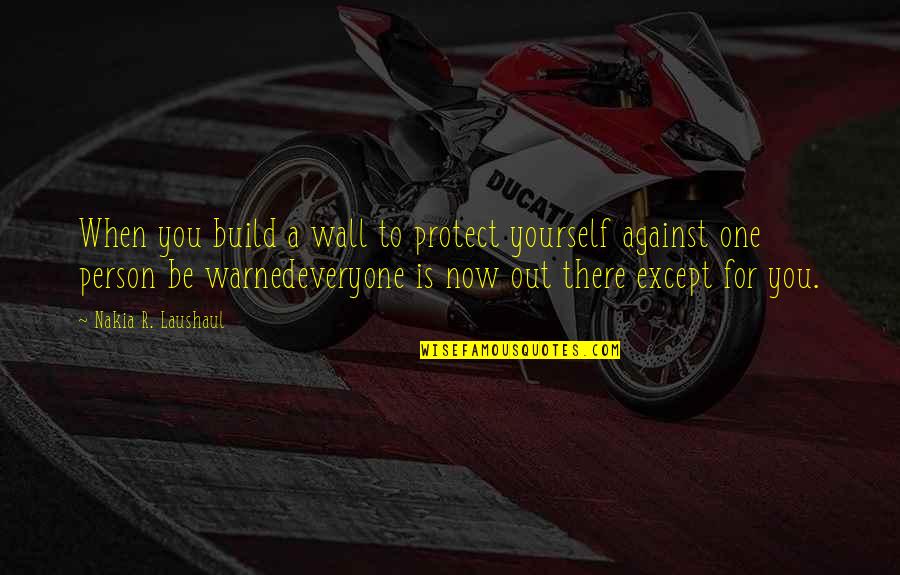 When you build a wall to protect yourself against one person be warned
everyone is now out there except for you. —
Nakia R. Laushaul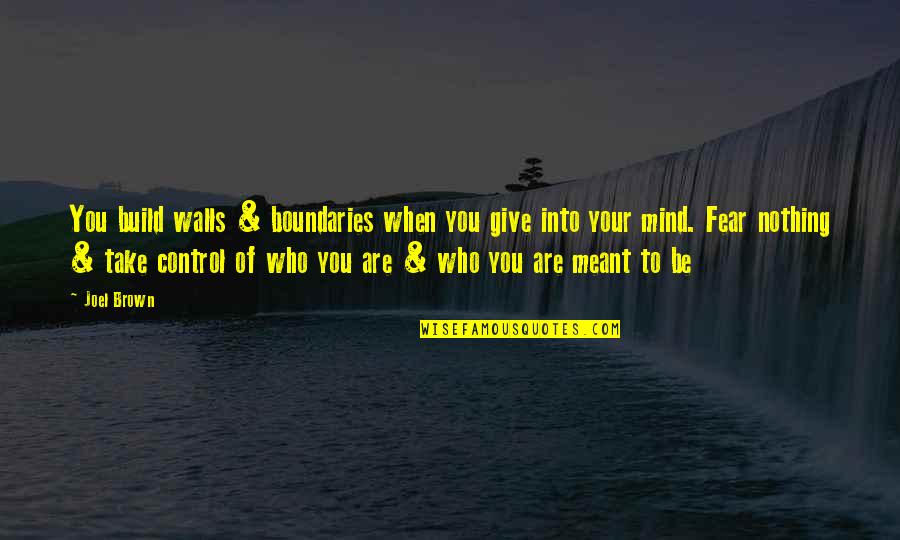 You build walls & boundaries when you give into your mind. Fear nothing & take control of who you are & who you are meant to be —
Joel Brown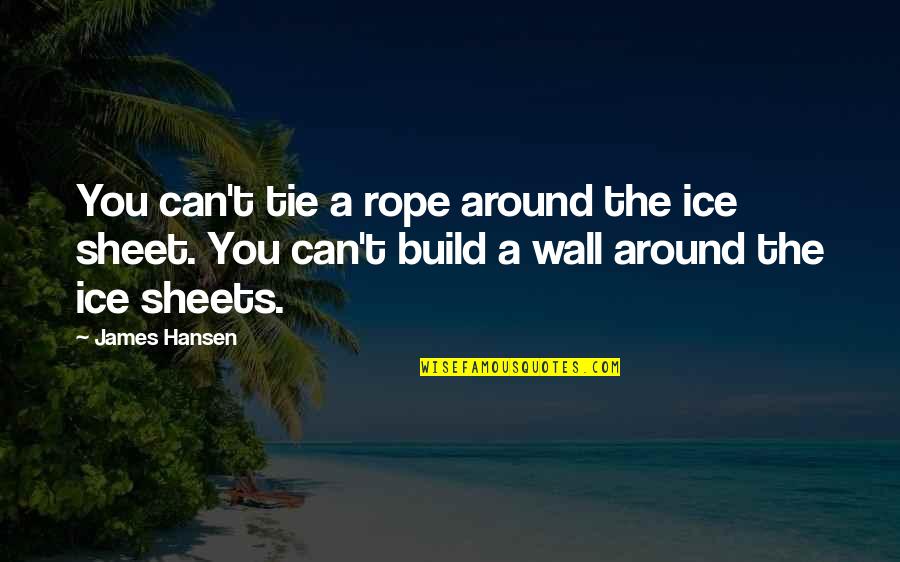 You can't tie a rope around the ice sheet. You can't build a wall around the ice sheets. —
James Hansen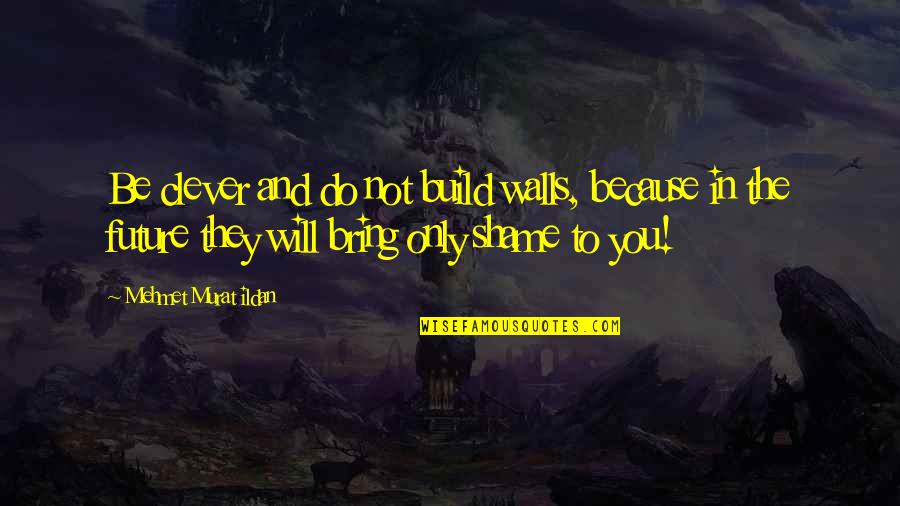 Be clever and do not build walls, because in the future they will bring only shame to you! —
Mehmet Murat Ildan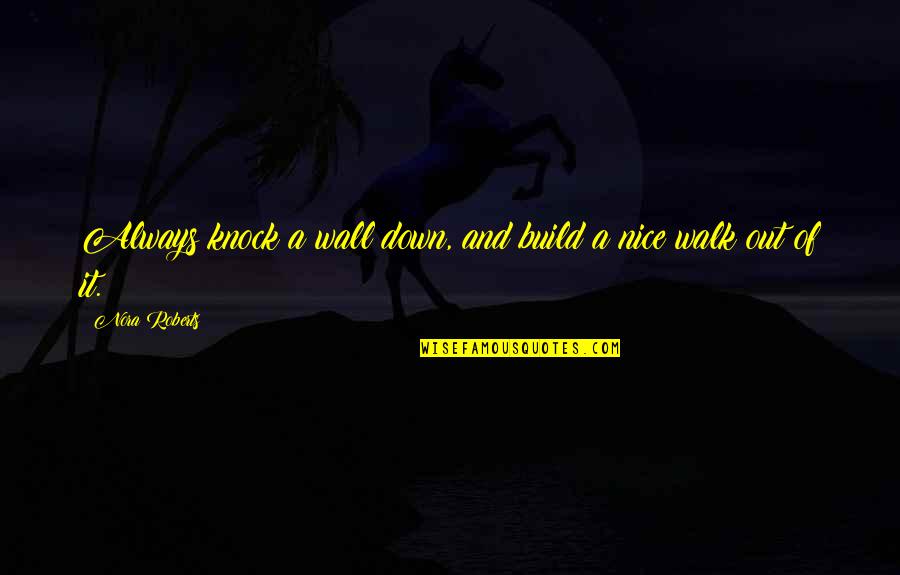 Always knock a wall down, and build a nice walk out of it. —
Nora Roberts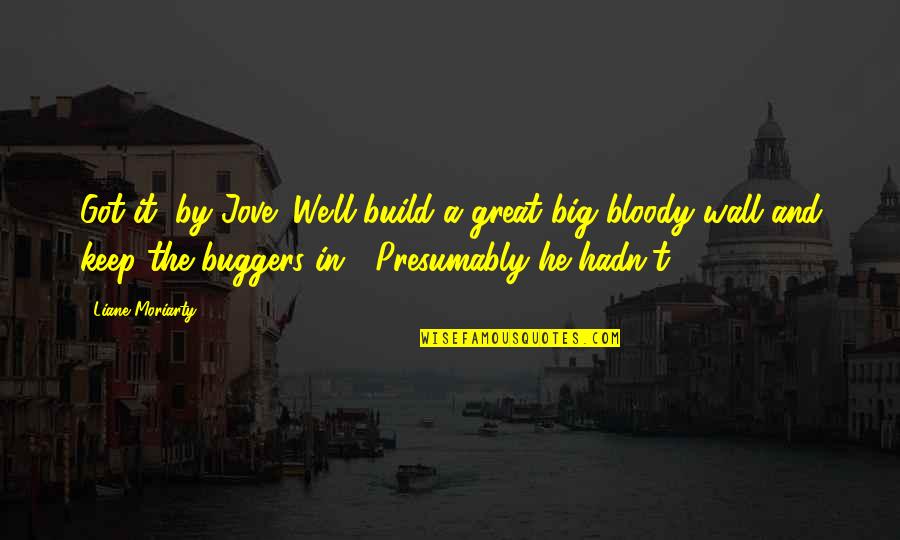 Got it, by Jove! We'll build a great big bloody wall and keep the buggers in!" Presumably he hadn't —
Liane Moriarty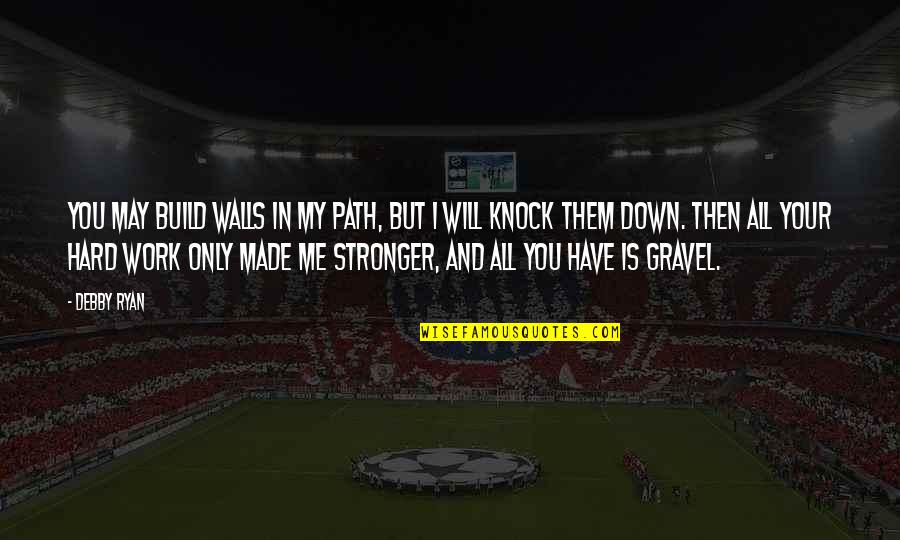 You may build walls in my path, but I will knock them down. then all your hard work only made me stronger, and all you have is gravel. —
Debby Ryan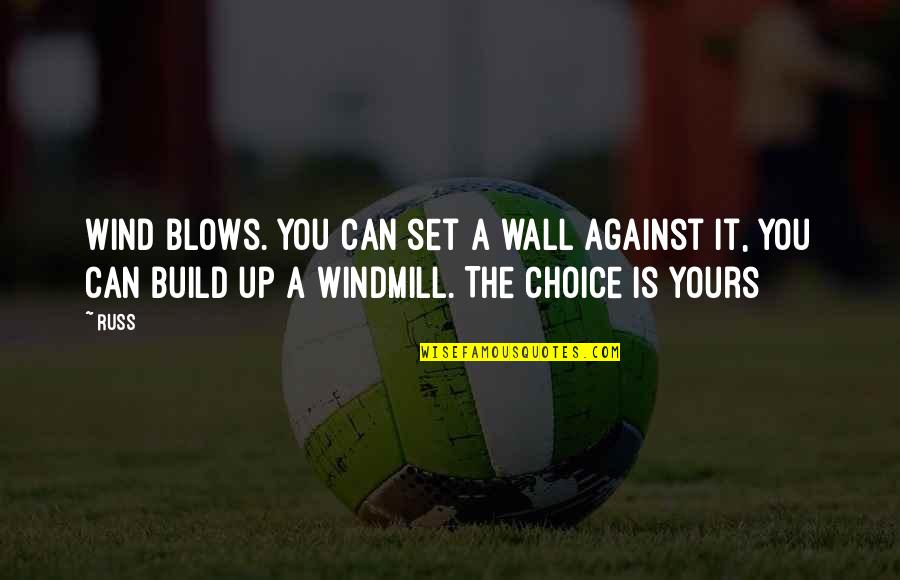 Wind blows. You can set a wall against it, you can build up a windmill. The choice is yours —
Russ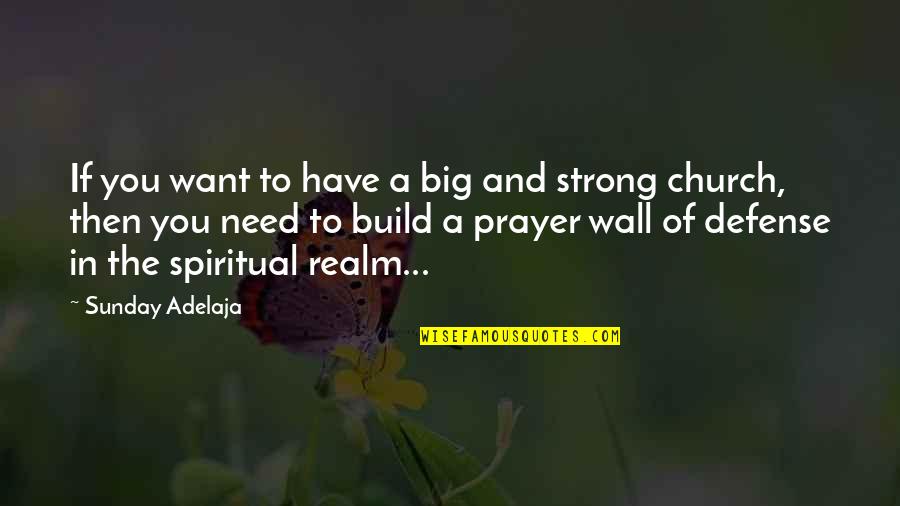 If you want to have a big and strong church, then you need to build a prayer wall of defense in the spiritual realm... —
Sunday Adelaja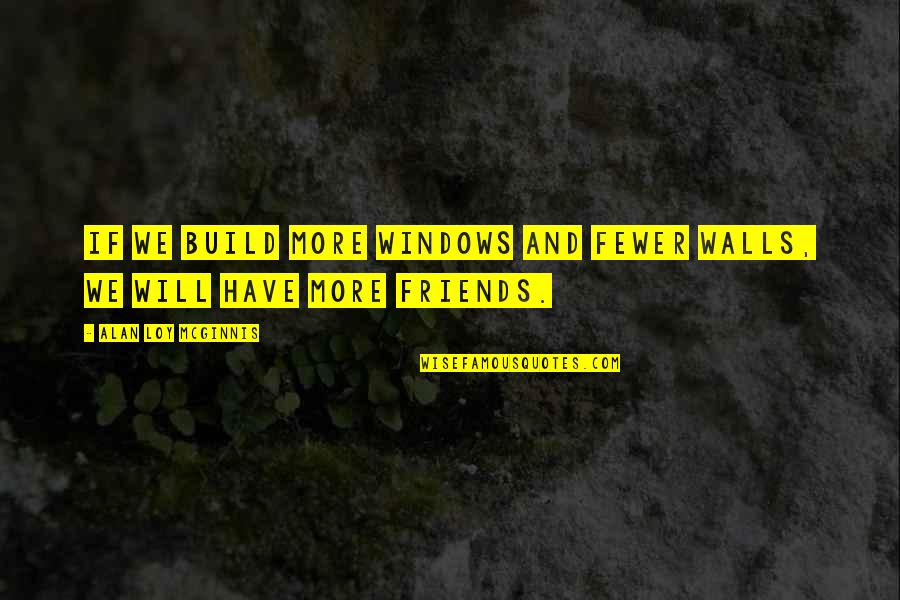 If we build more windows and fewer walls, we will have more friends. —
Alan Loy McGinnis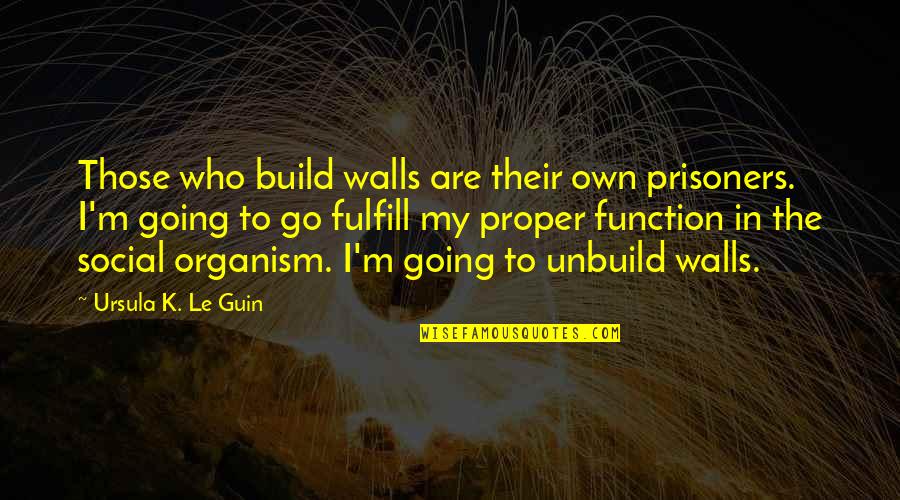 Those who build walls are their own prisoners. I'm going to go fulfill my proper function in the social organism. I'm going to unbuild walls. —
Ursula K. Le Guin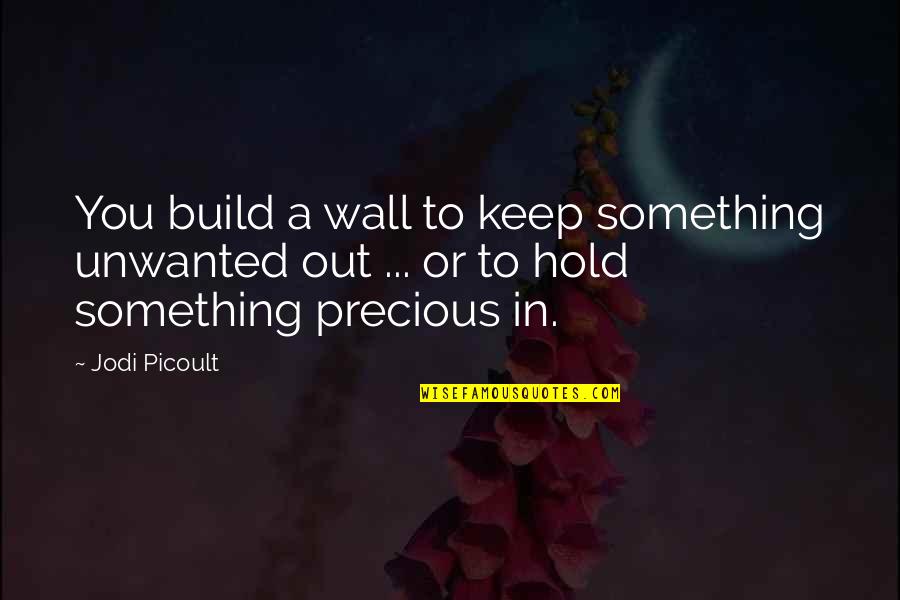 You build a wall to keep something unwanted out ... or to hold something precious in. —
Jodi Picoult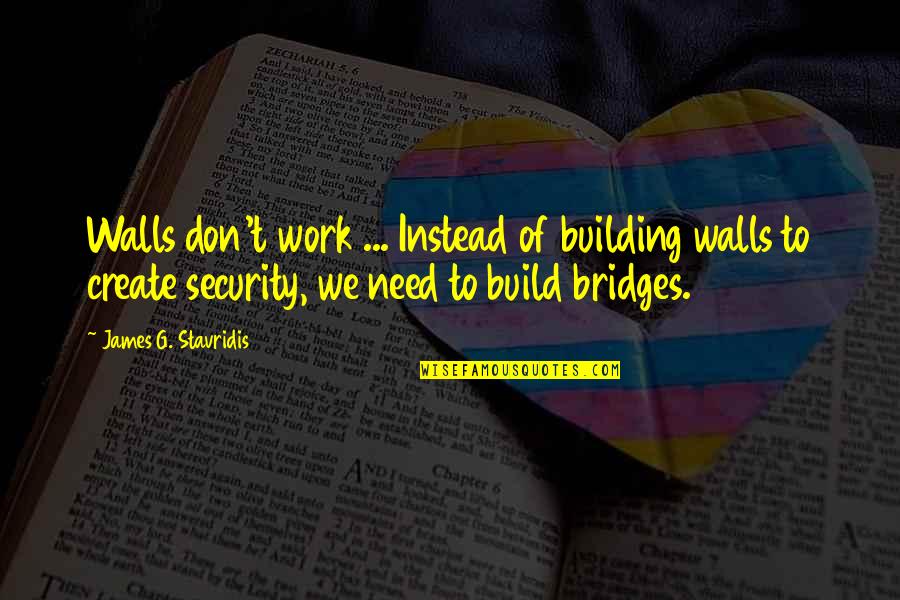 Walls don't work ... Instead of building walls to create security, we need to build bridges. —
James G. Stavridis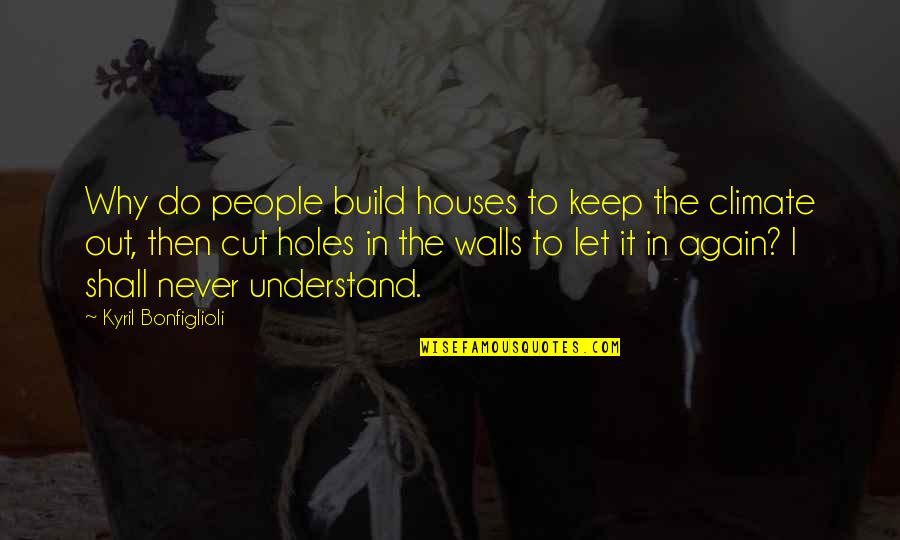 Why do people build houses to keep the climate out, then cut holes in the walls to let it in again? I shall never understand. —
Kyril Bonfiglioli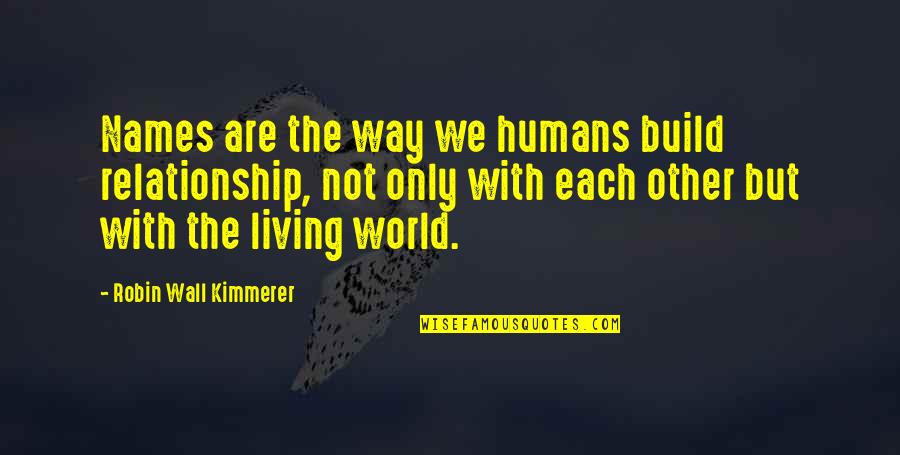 Names are the way we humans build relationship, not only with each other but with the living world. —
Robin Wall Kimmerer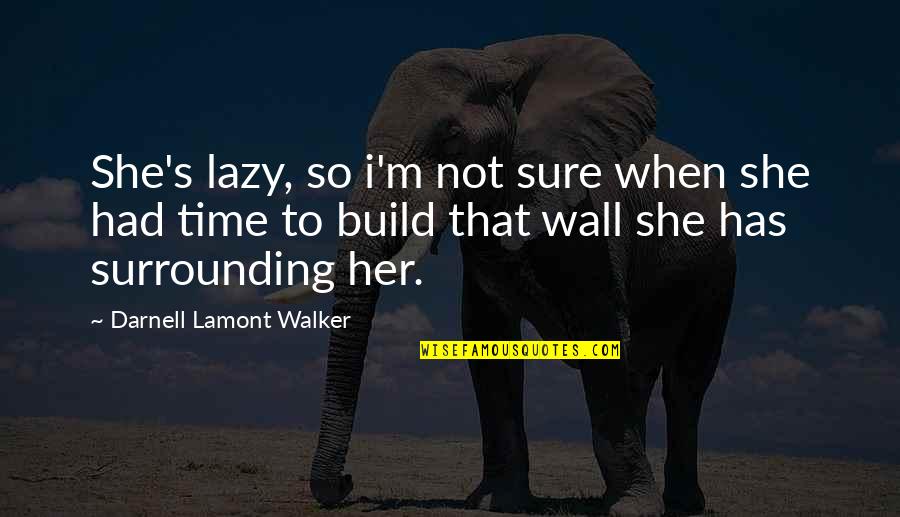 She's lazy, so i'm not sure when she had time to build that wall she has surrounding her. —
Darnell Lamont Walker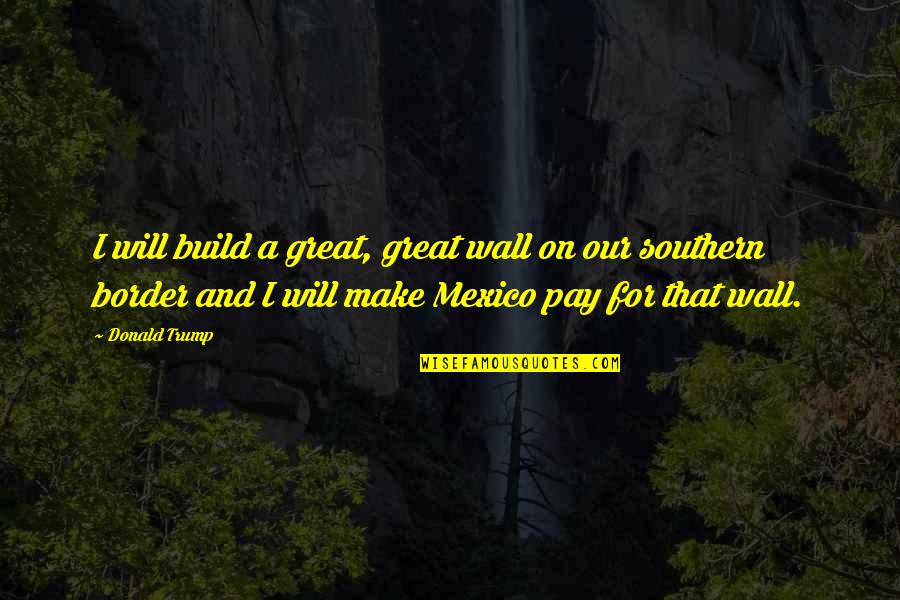 I will build a great, great wall on our southern border and I will make Mexico pay for that wall. —
Donald Trump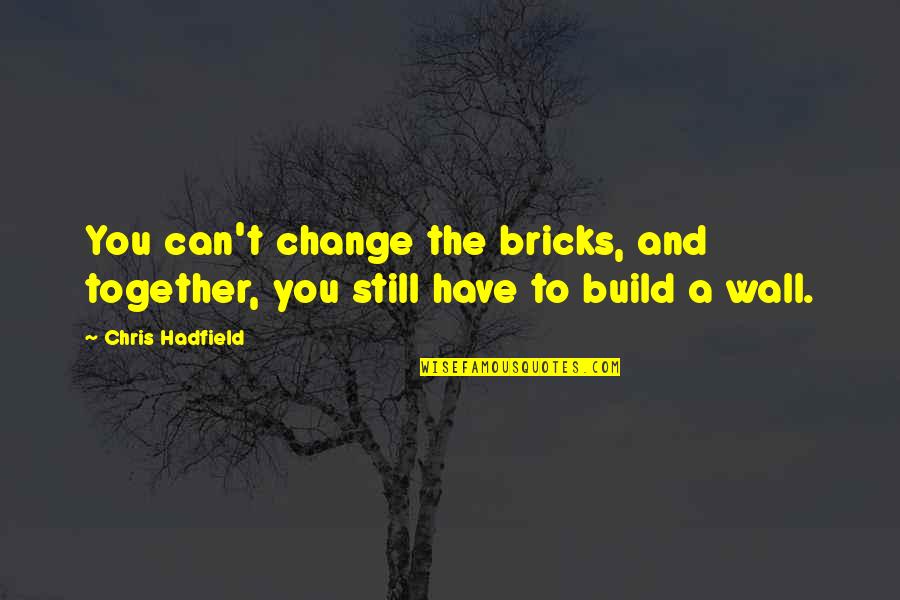 You can't change the bricks, and together, you still have to build a wall. —
Chris Hadfield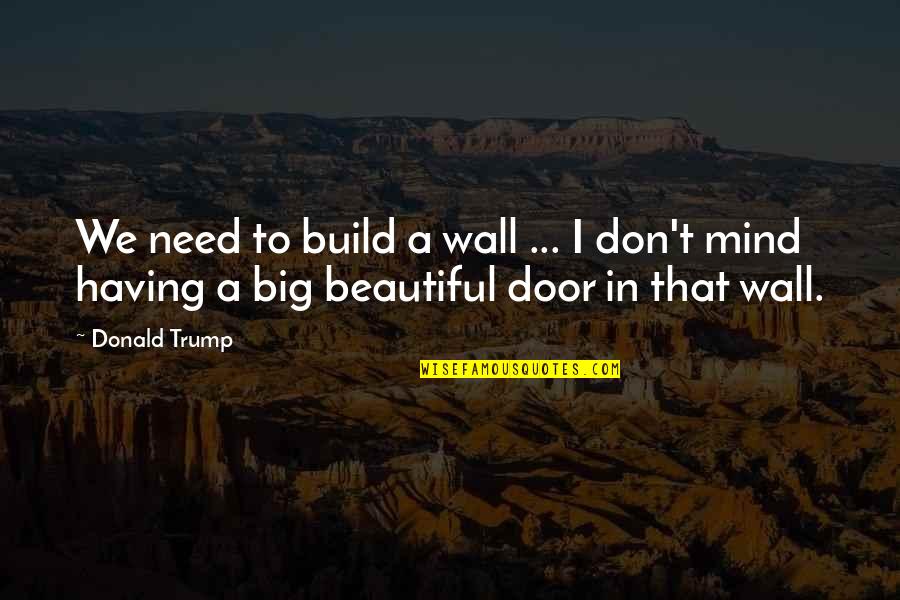 We need to build a wall ... I don't mind having a big beautiful door in that wall. —
Donald Trump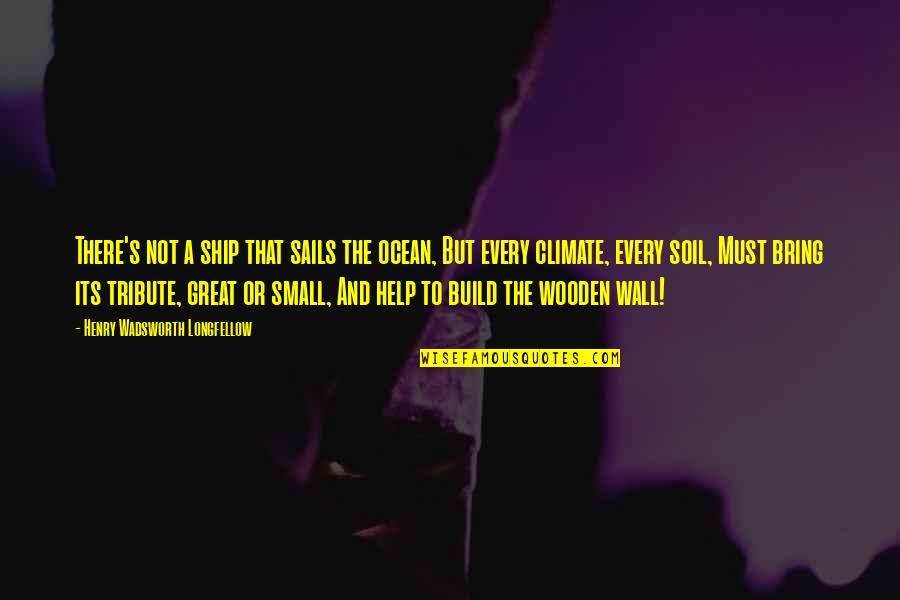 There's not a ship that sails the ocean, But every climate, every soil, Must bring its tribute, great or small, And help to build the wooden wall! —
Henry Wadsworth Longfellow