Dorothea Benton Frank Quotes
Top 33 wise famous quotes and sayings by Dorothea Benton Frank
Dorothea Benton Frank Famous Quotes & Sayings
Discover top inspirational quotes from Dorothea Benton Frank on Wise Famous Quotes.
Larson would kick my butt! This is good.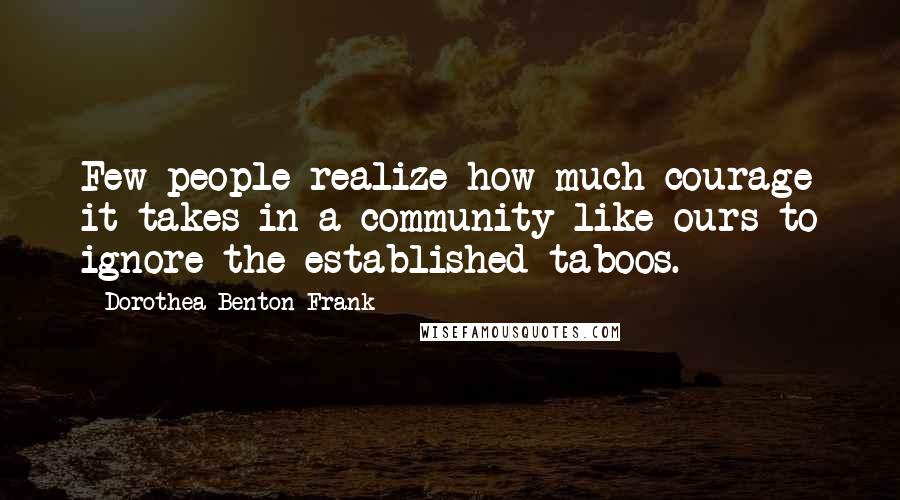 Few people realize how much courage it takes in a community like ours to ignore the established taboos.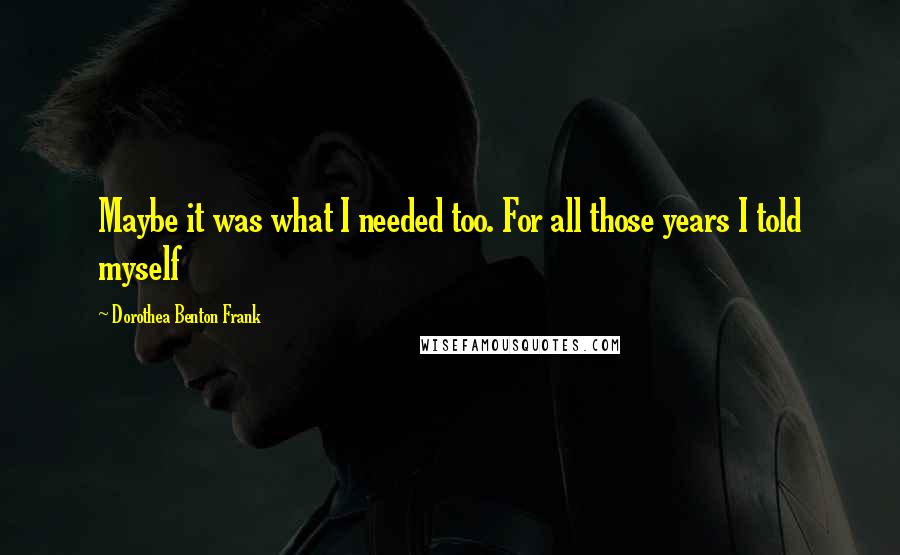 Maybe it was what I needed too. For all those years I told myself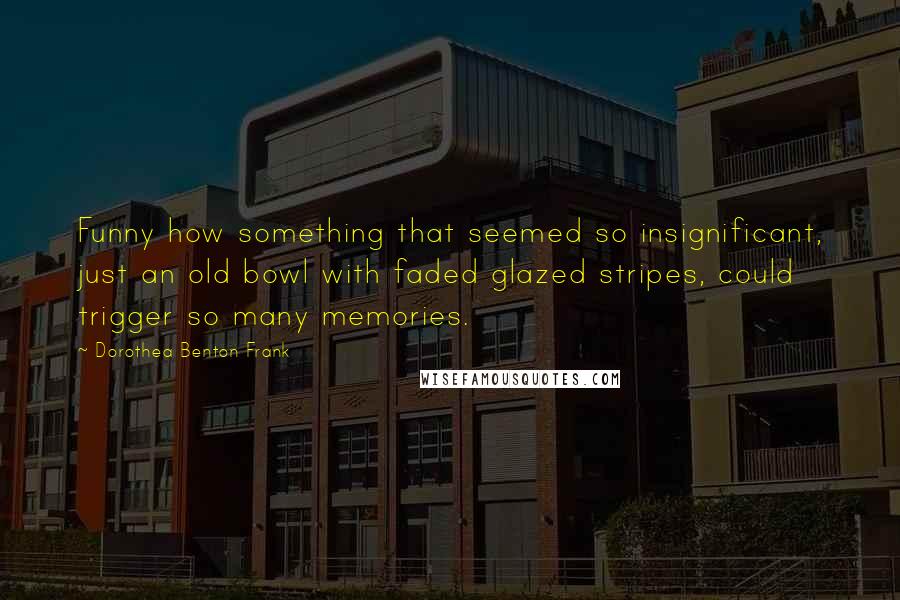 Funny how something that seemed so insignificant, just an old bowl with faded glazed stripes, could trigger so many memories.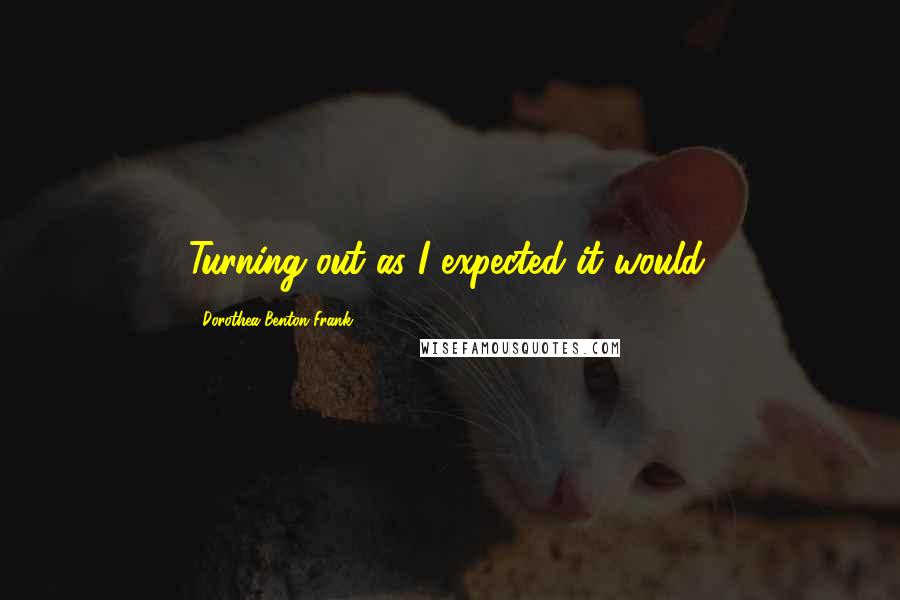 Turning out as I expected it would.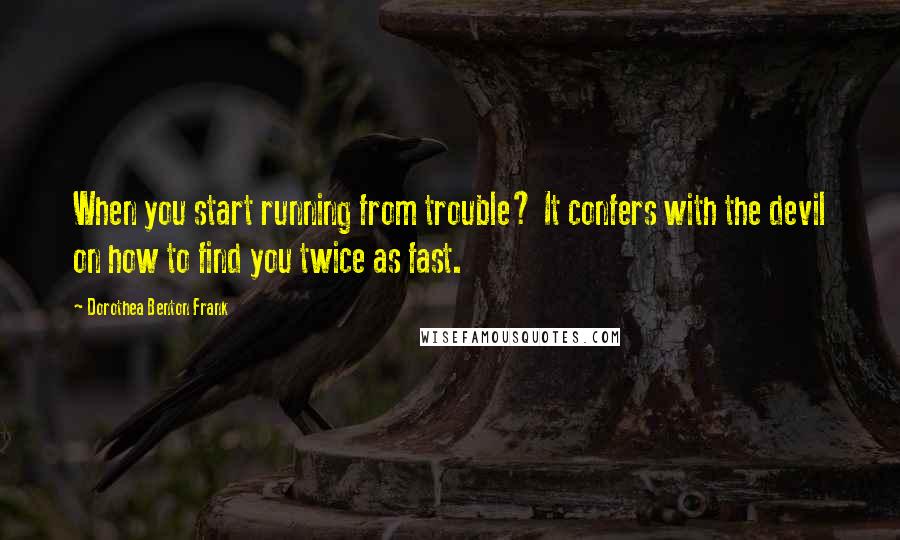 When you start running from trouble? It confers with the devil on how to find you twice as fast.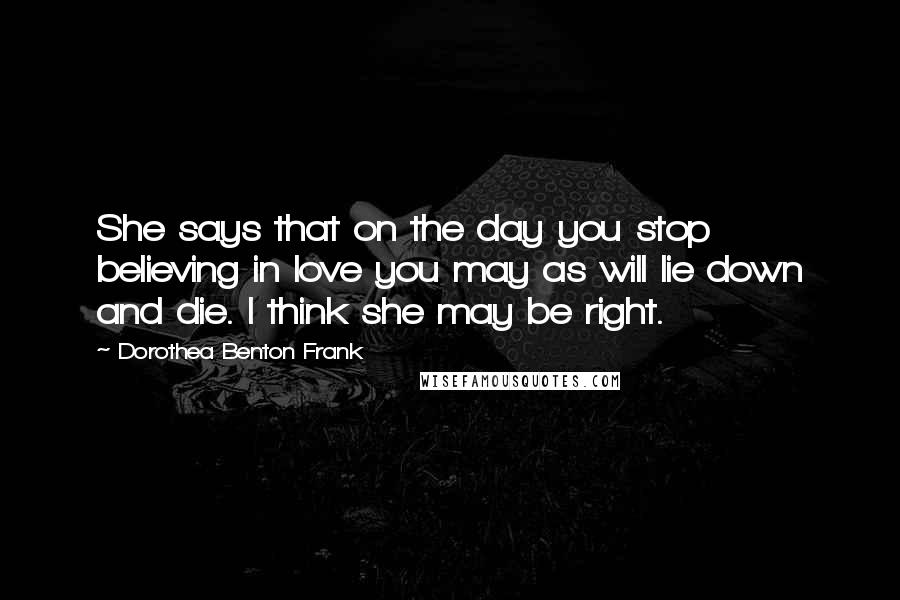 She says that on the day you stop believing in love you may as will lie down and die. I think she may be right.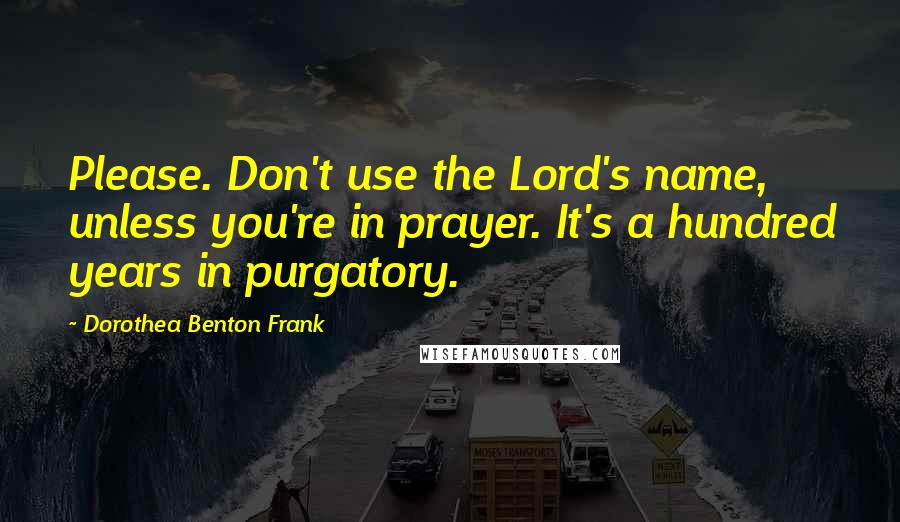 Please. Don't use the Lord's name, unless you're in prayer. It's a hundred years in purgatory.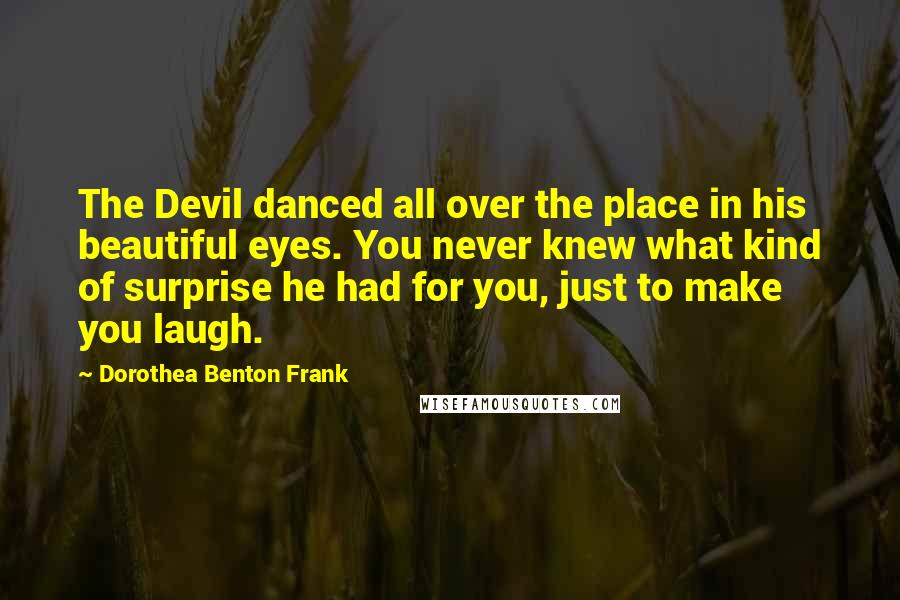 The Devil danced all over the place in his beautiful eyes. You never knew what kind of surprise he had for you, just to make you laugh.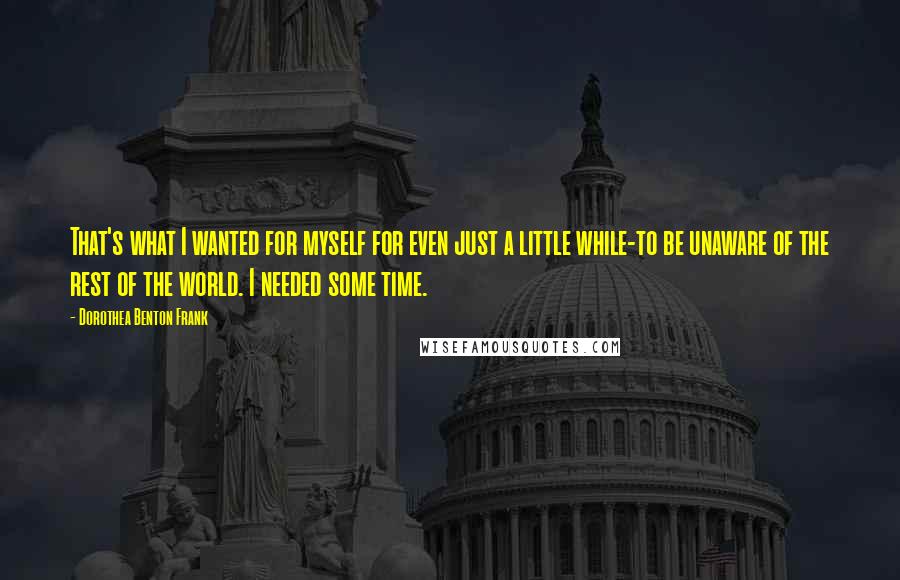 That's what I wanted for myself for even just a little while-to be unaware of the rest of the world. I needed some time.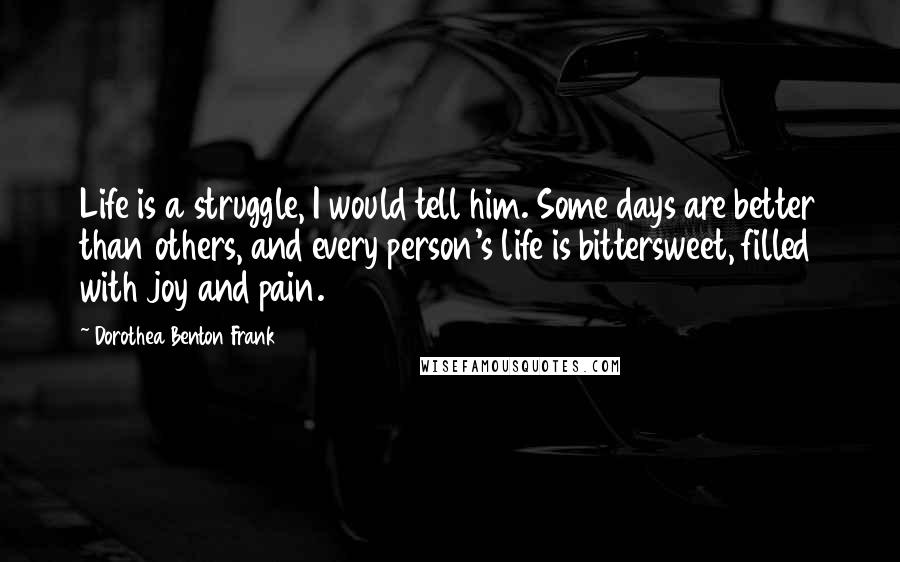 Life is a struggle, I would tell him. Some days are better than others, and every person's life is bittersweet, filled with joy and pain.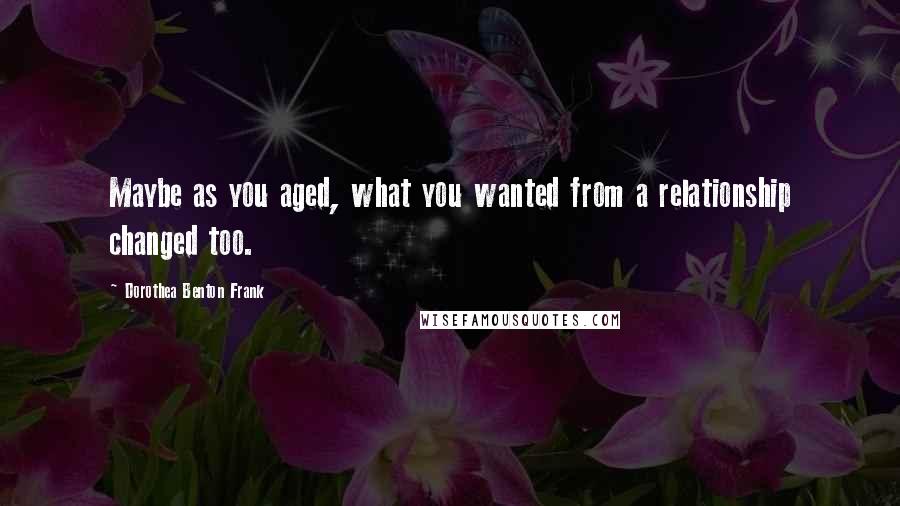 Maybe as you aged, what you wanted from a relationship changed too.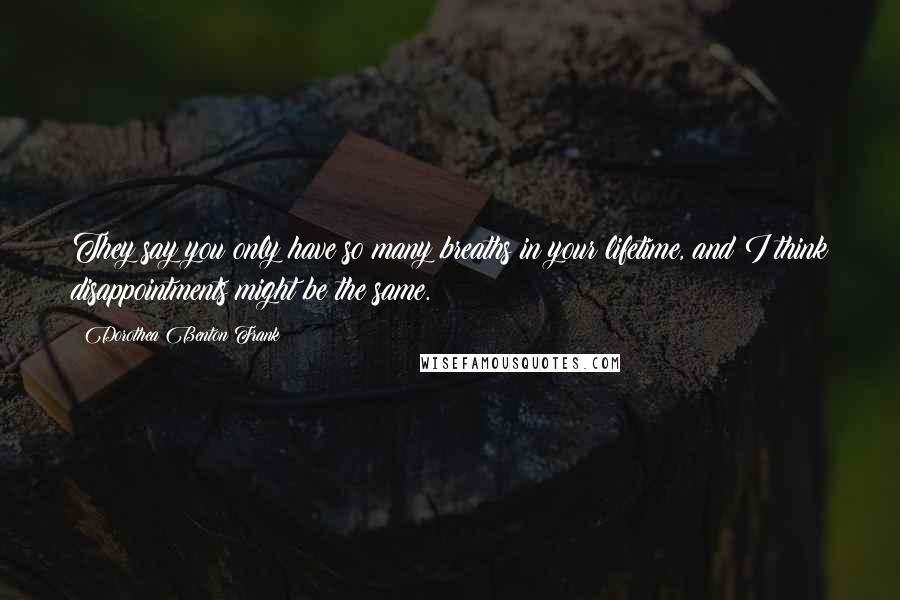 They say you only have so many breaths in your lifetime, and I think disappointments might be the same.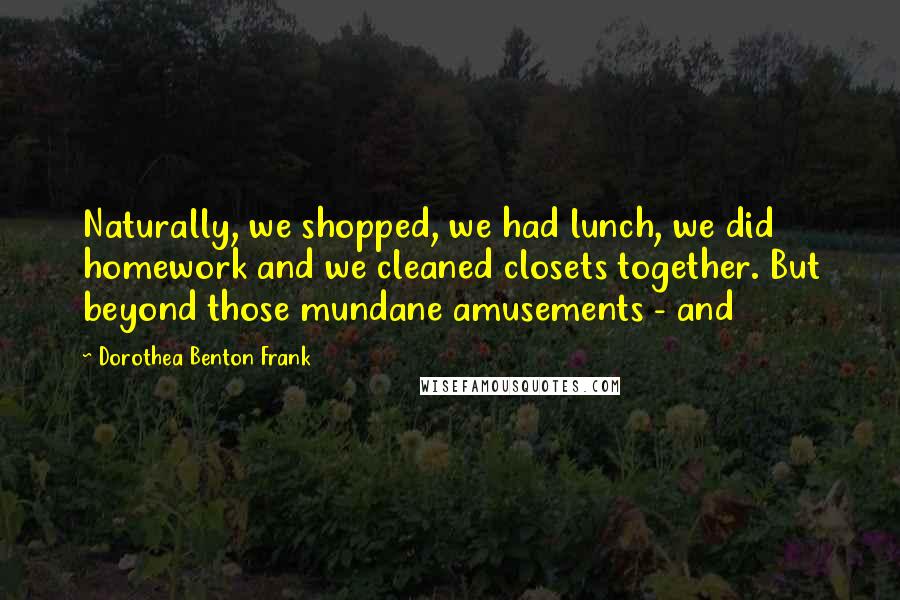 Naturally, we shopped, we had lunch, we did homework and we cleaned closets together. But beyond those mundane amusements - and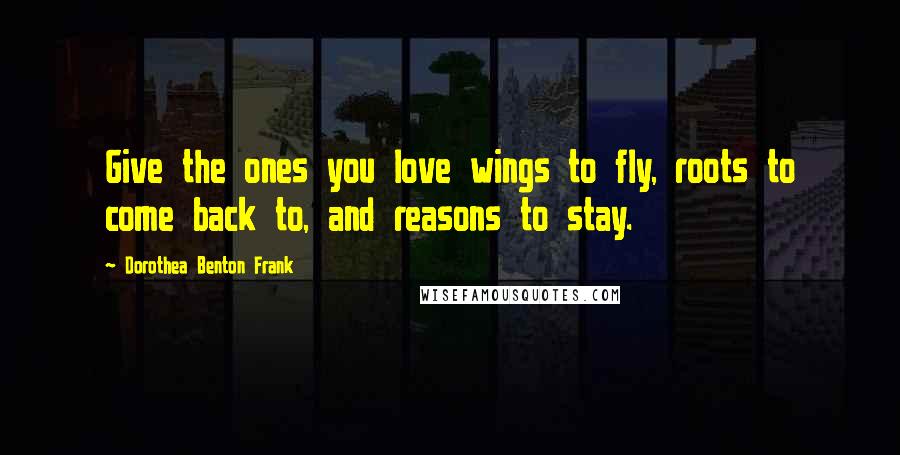 Give the ones you love wings to fly, roots to come back to, and reasons to stay.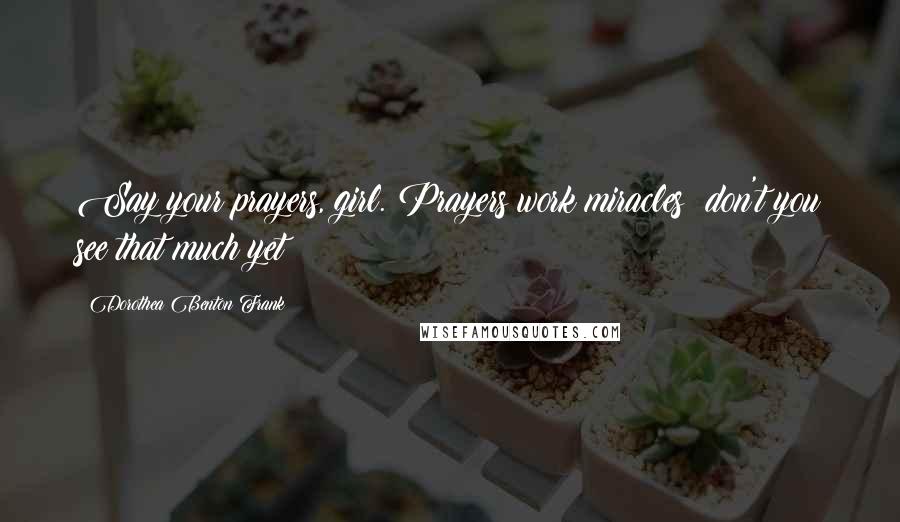 Say your prayers, girl. Prayers work miracles; don't you see that much yet?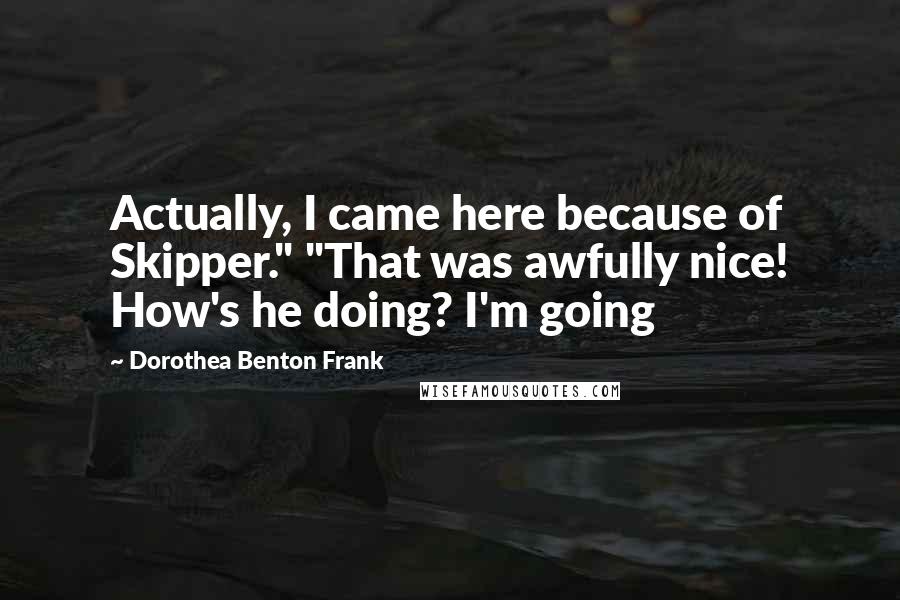 Actually, I came here because of Skipper." "That was awfully nice! How's he doing? I'm going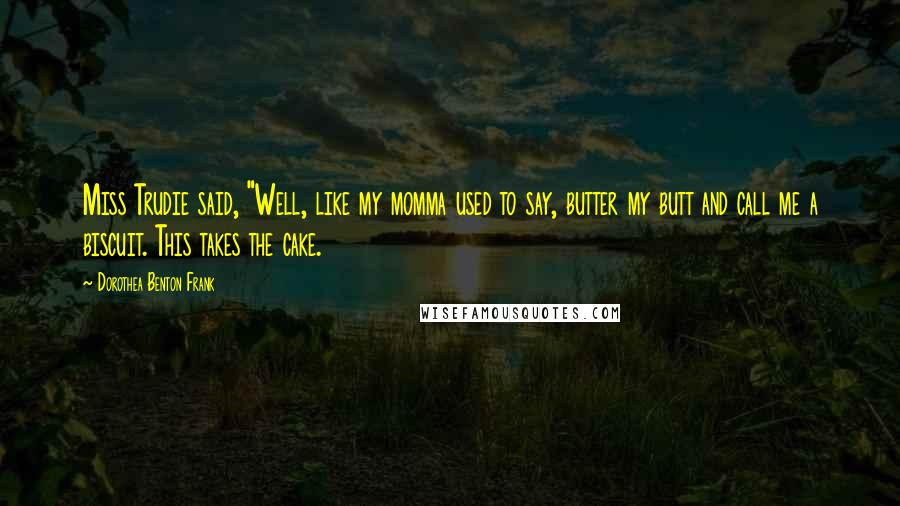 Miss Trudie said, "Well, like my momma used to say, butter my butt and call me a biscuit. This takes the cake.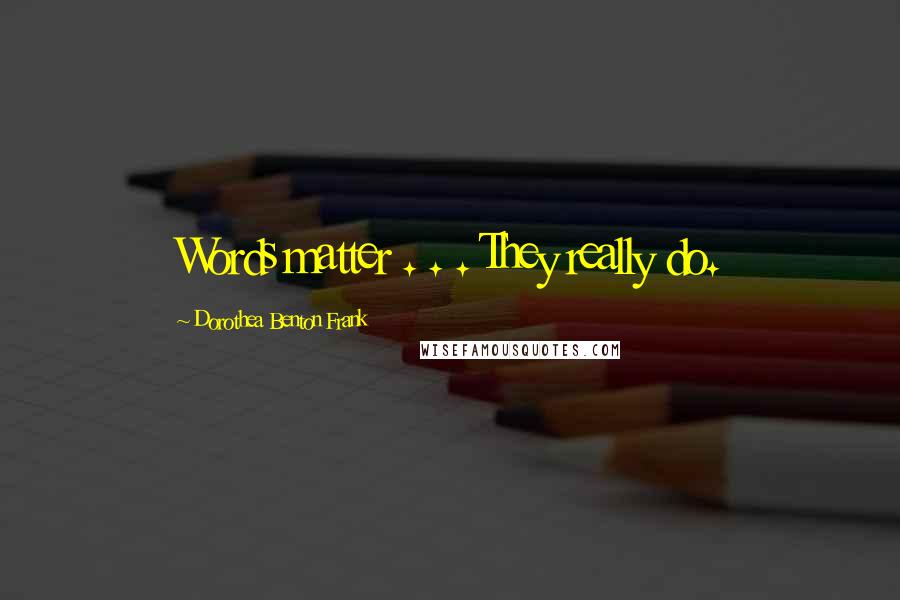 Words matter . . . They really do.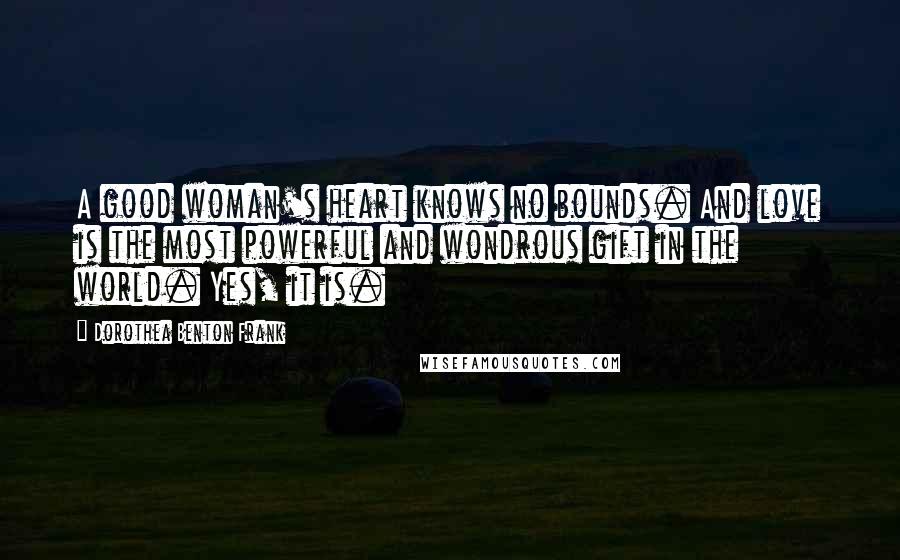 A good woman's heart knows no bounds. And love is the most powerful and wondrous gift in the world. Yes, it is.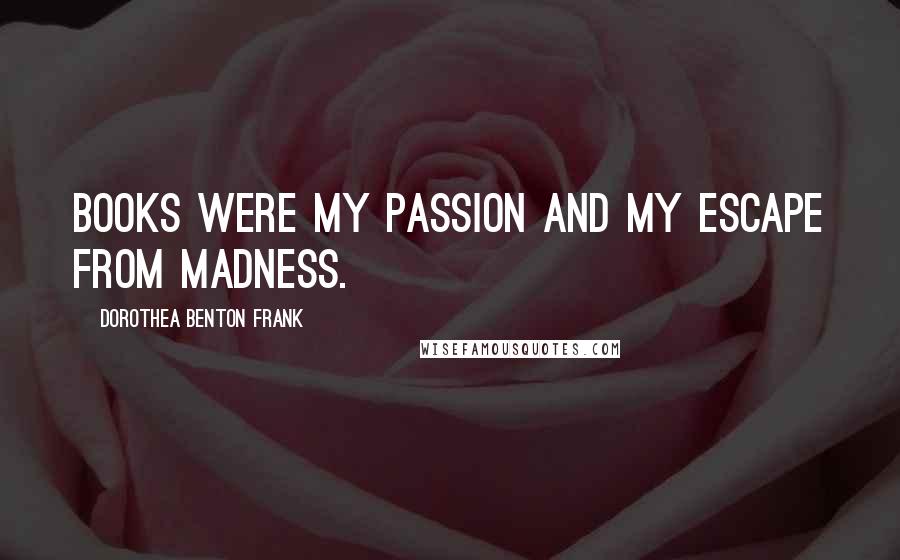 Books were my passion and my escape from madness.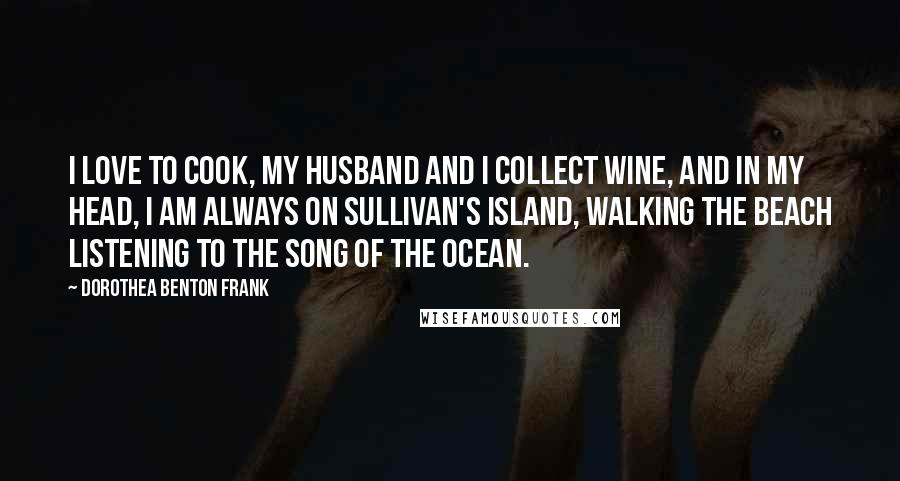 I love to cook, my husband and I collect wine, and in my head, I am always on Sullivan's Island, walking the beach listening to the song of the ocean.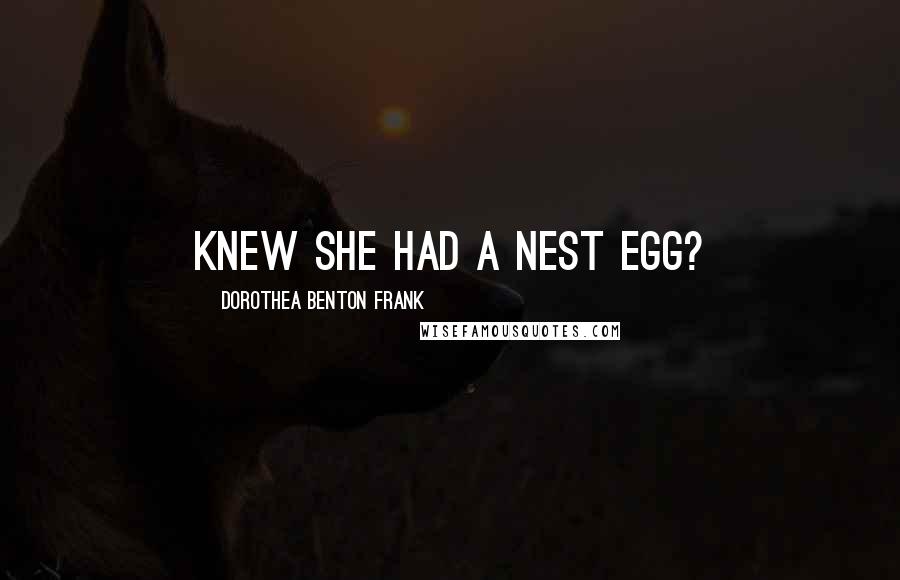 knew she had a nest egg?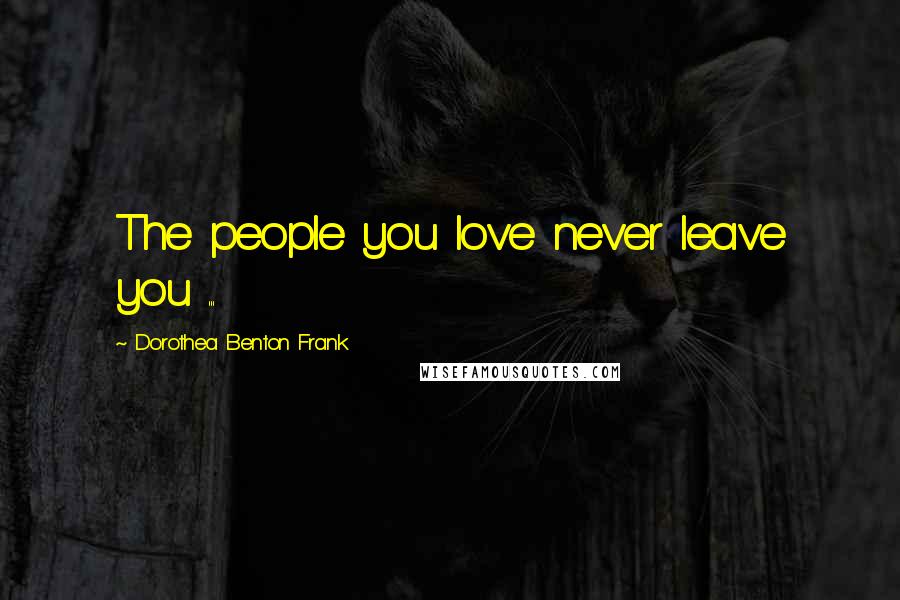 The people you love never leave you ...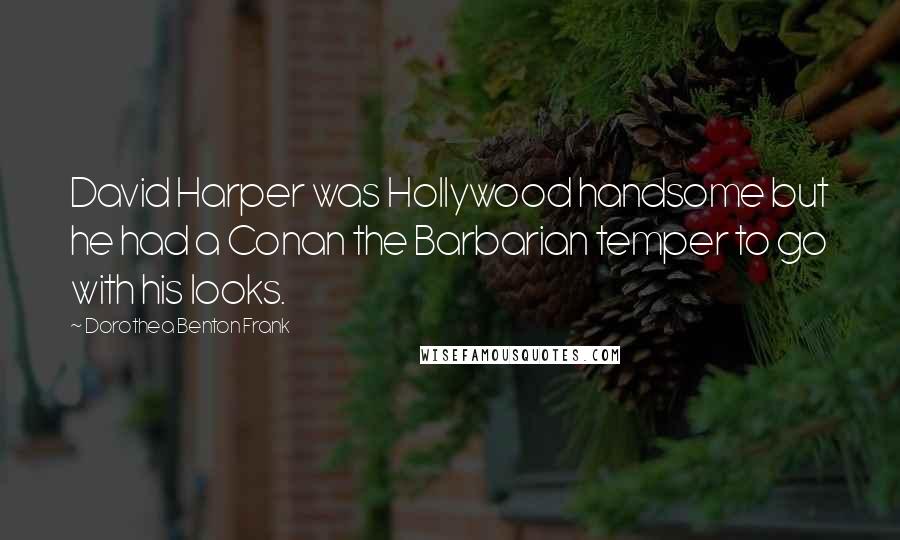 David Harper was Hollywood handsome but he had a Conan the Barbarian temper to go with his looks.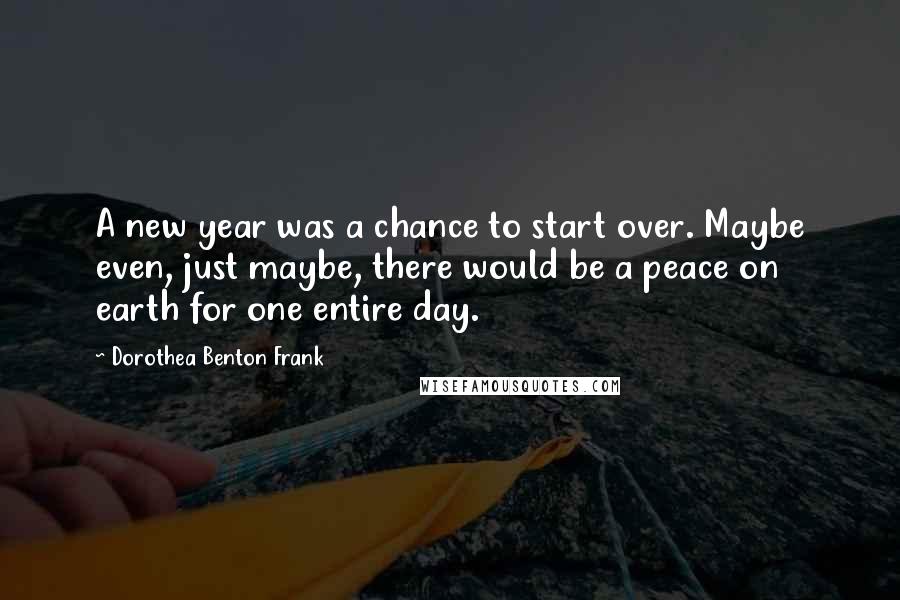 A new year was a chance to start over. Maybe even, just maybe, there would be a peace on earth for one entire day.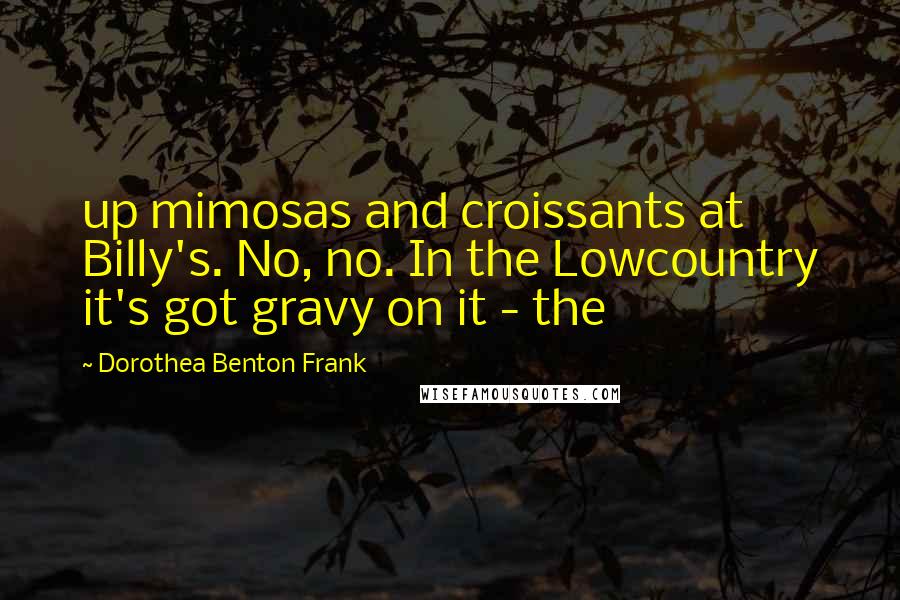 up mimosas and croissants at Billy's. No, no. In the Lowcountry it's got gravy on it - the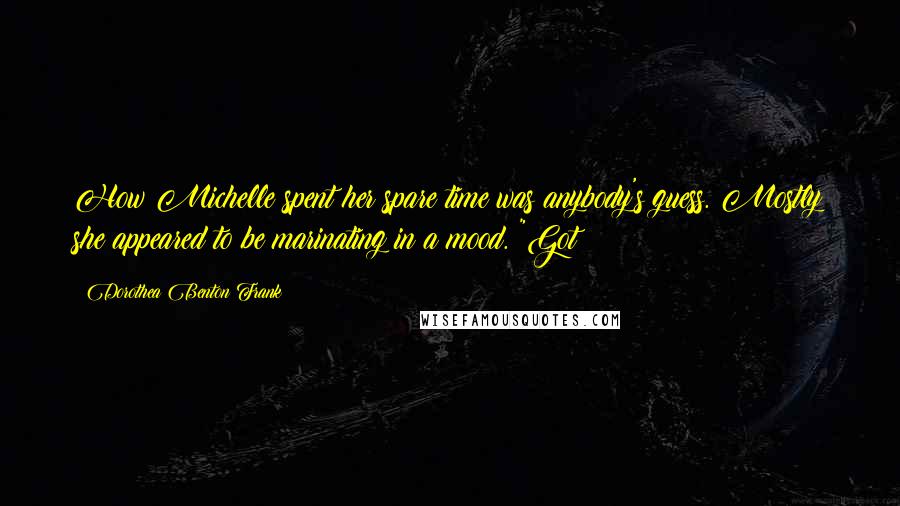 How Michelle spent her spare time was anybody's guess. Mostly she appeared to be marinating in a mood. "Got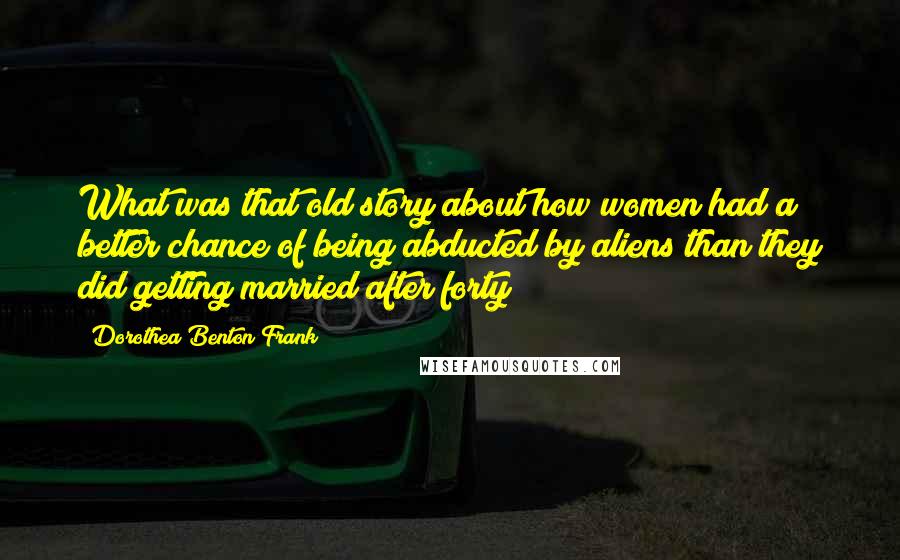 What was that old story about how women had a better chance of being abducted by aliens than they did getting married after forty?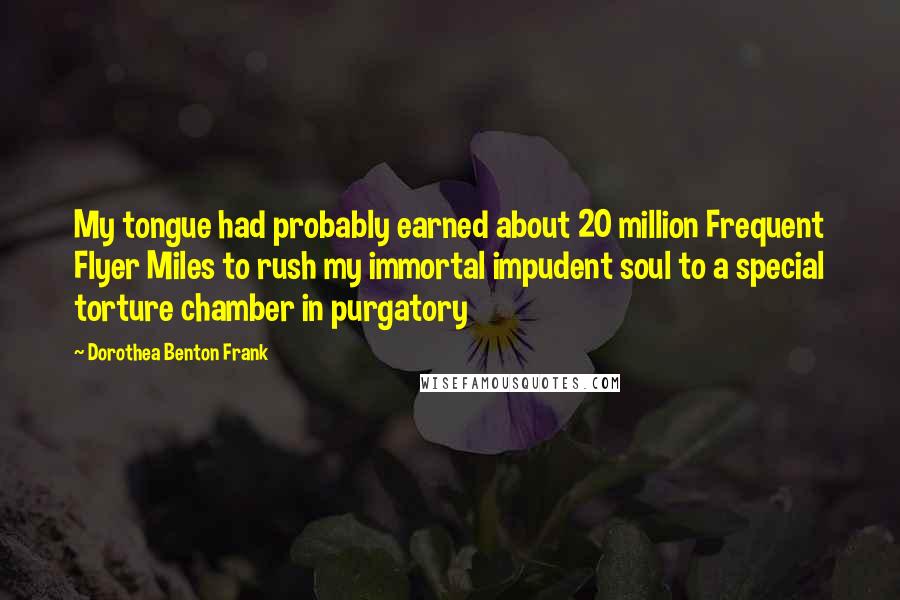 My tongue had probably earned about 20 million Frequent Flyer Miles to rush my immortal impudent soul to a special torture chamber in purgatory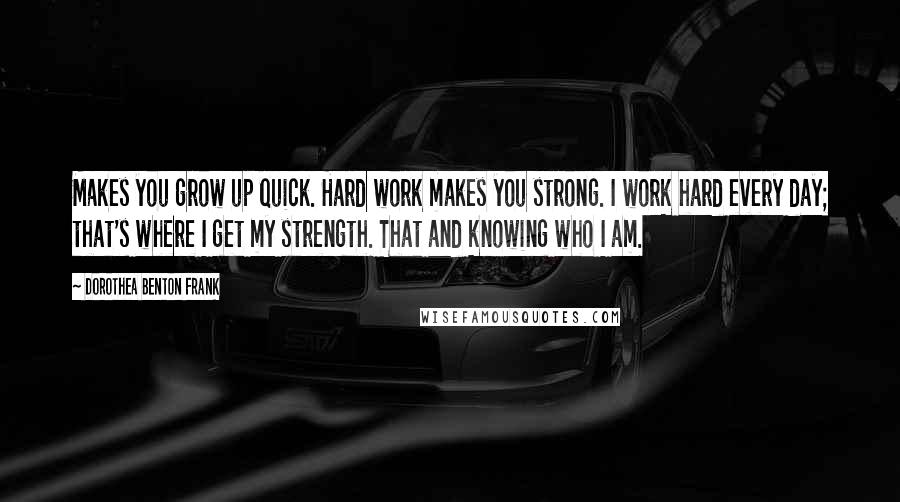 Makes you grow up quick. Hard work makes you strong. I work hard every day; that's where I get my strength. That and knowing who I am.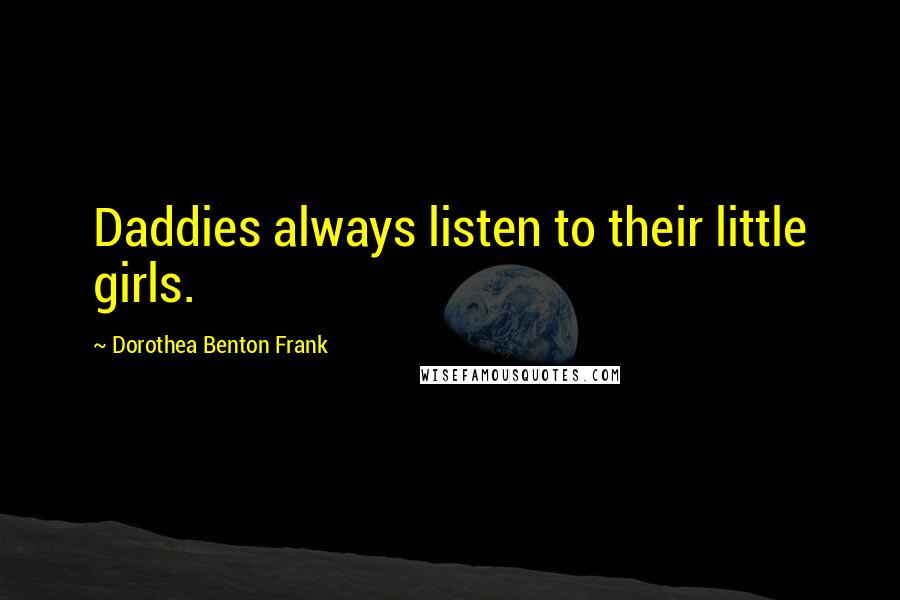 Daddies always listen to their little girls.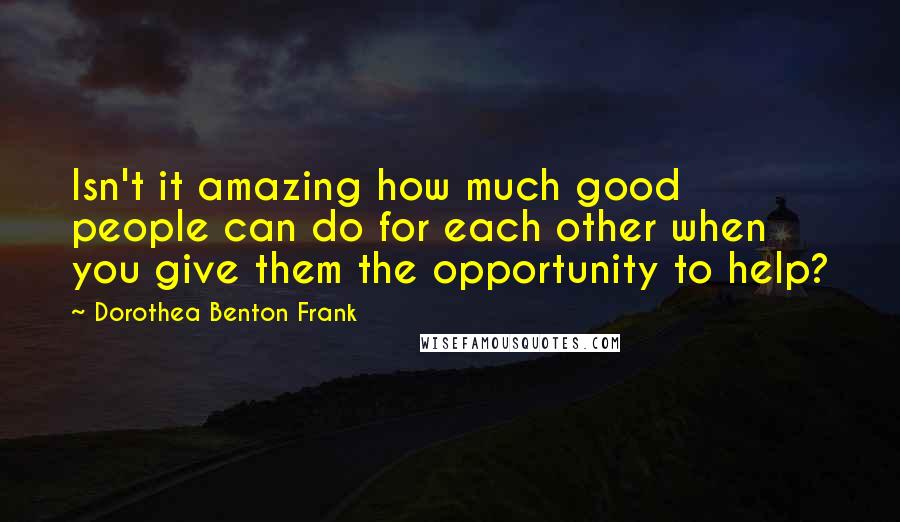 Isn't it amazing how much good people can do for each other when you give them the opportunity to help?