The Best Of Friendship Quotes
Collection of top 48 famous quotes about The Best Of Friendship
The Best Of Friendship Quotes & Sayings
Happy to read and share the best inspirational The Best Of Friendship quotes, sayings and quotations on Wise Famous Quotes.
Love, friendship, laughter ... Some of the best things in life really are free.
—
Bob Marley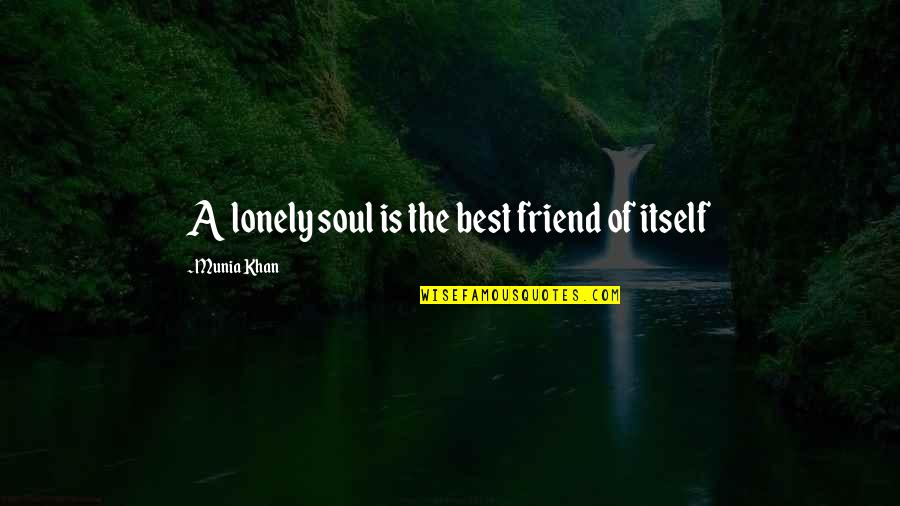 A lonely soul is the best friend of itself
—
Munia Khan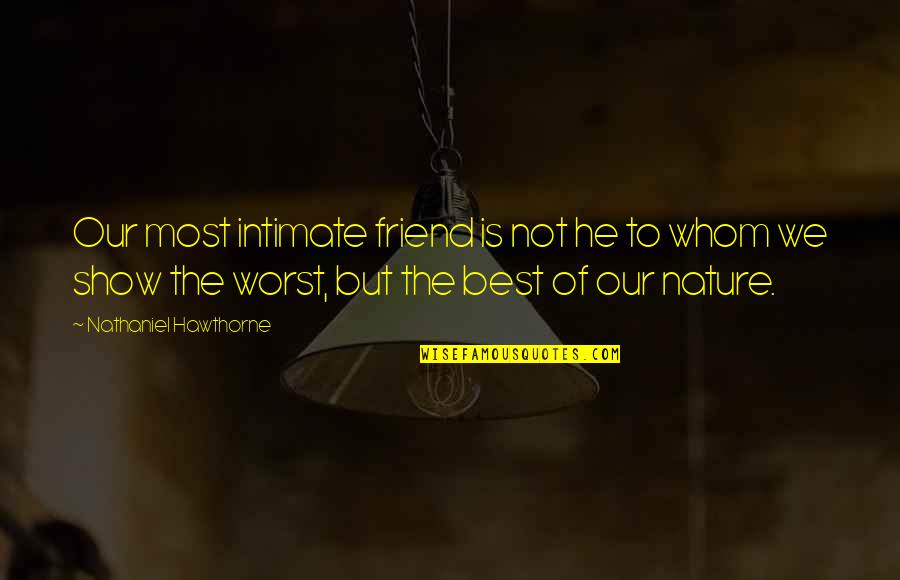 Our most intimate friend is not he to whom we show the worst, but the best of our nature.
—
Nathaniel Hawthorne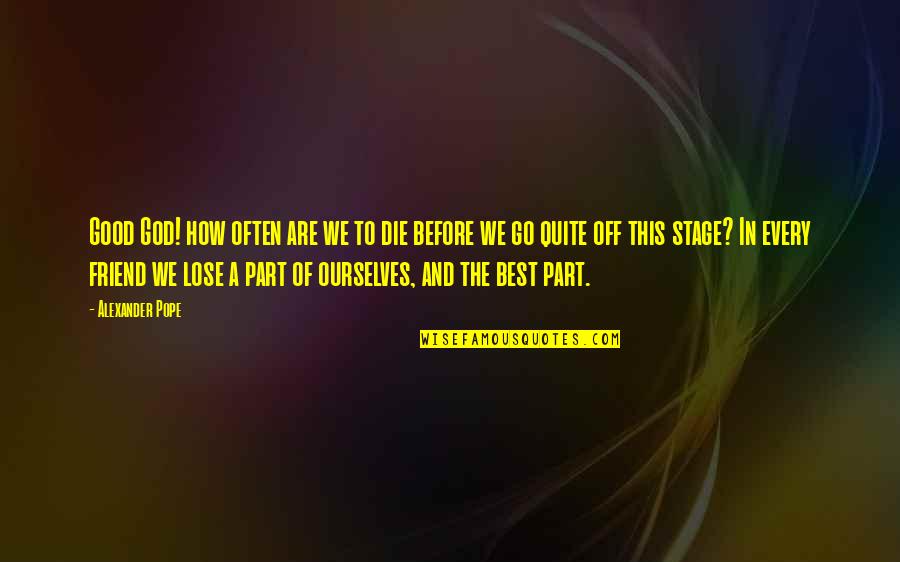 Good God! how often are we to die before we go quite off this stage? In every friend we lose a part of ourselves, and the best part.
—
Alexander Pope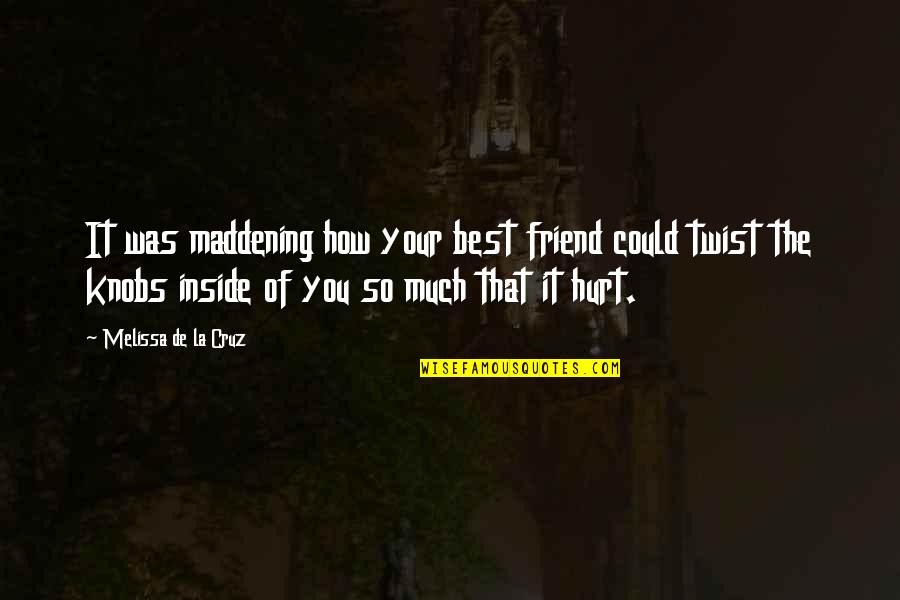 It was maddening how your best friend could twist the knobs inside of you so much that it hurt.
—
Melissa De La Cruz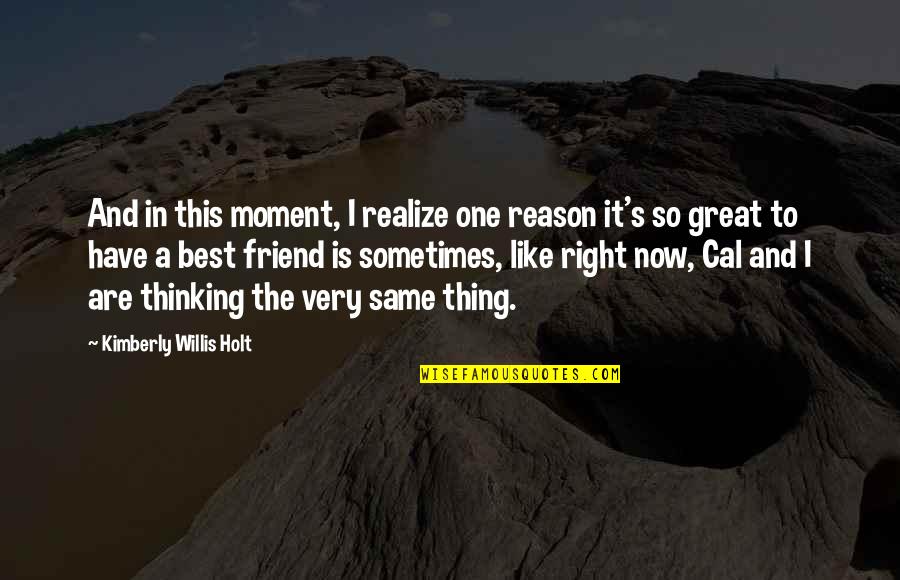 And in this moment, I realize one reason it's so great to have a best friend is sometimes, like right now, Cal and I are thinking the very same thing.
—
Kimberly Willis Holt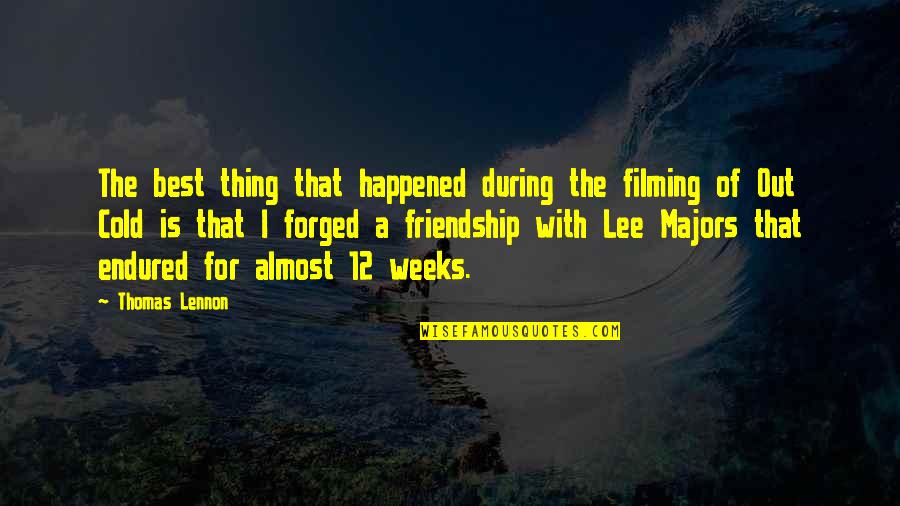 The best thing that happened during the filming of Out Cold is that I forged a friendship with Lee Majors that endured for almost 12 weeks.
—
Thomas Lennon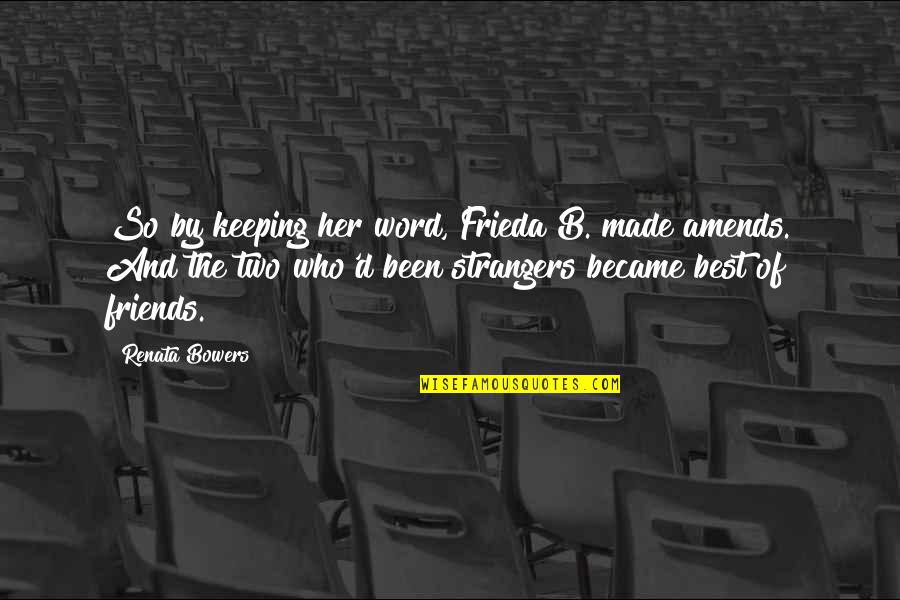 So by keeping her word, Frieda B. made amends. And the two who'd been strangers became best of friends. —
Renata Bowers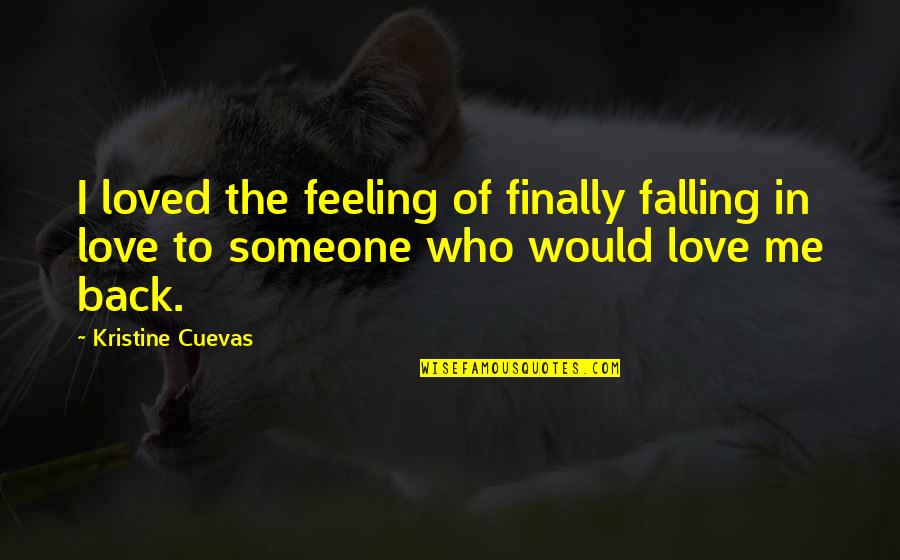 I loved the feeling of finally falling in love to someone who would love me back. —
Kristine Cuevas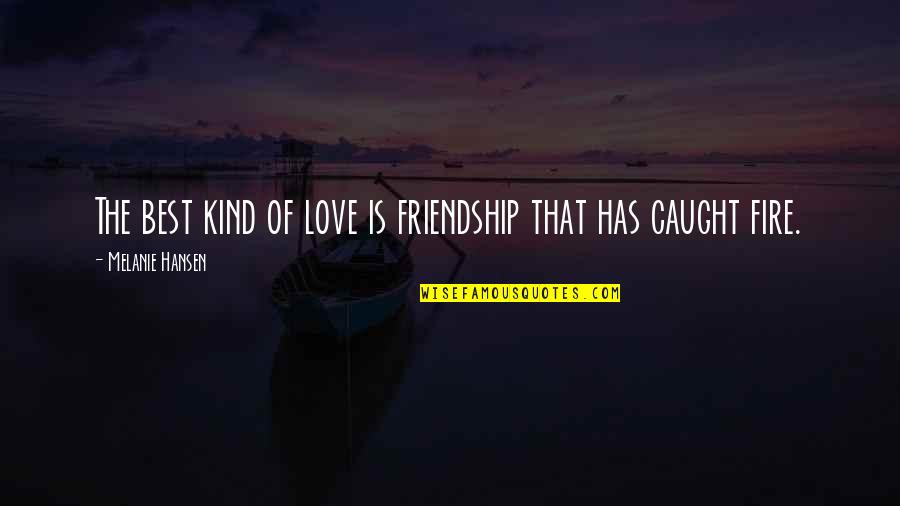 The best kind of love is friendship that has caught fire. —
Melanie Hansen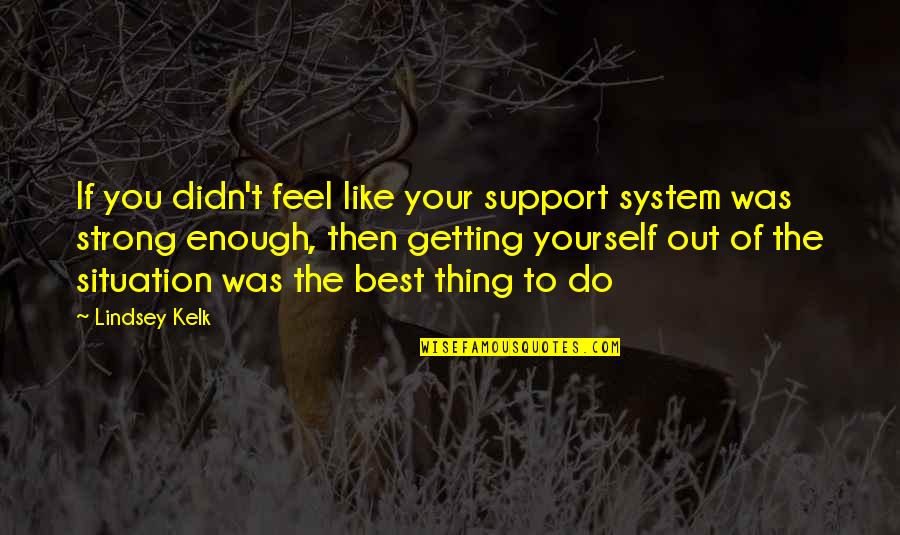 If you didn't feel like your support system was strong enough, then getting yourself out of the situation was the best thing to do —
Lindsey Kelk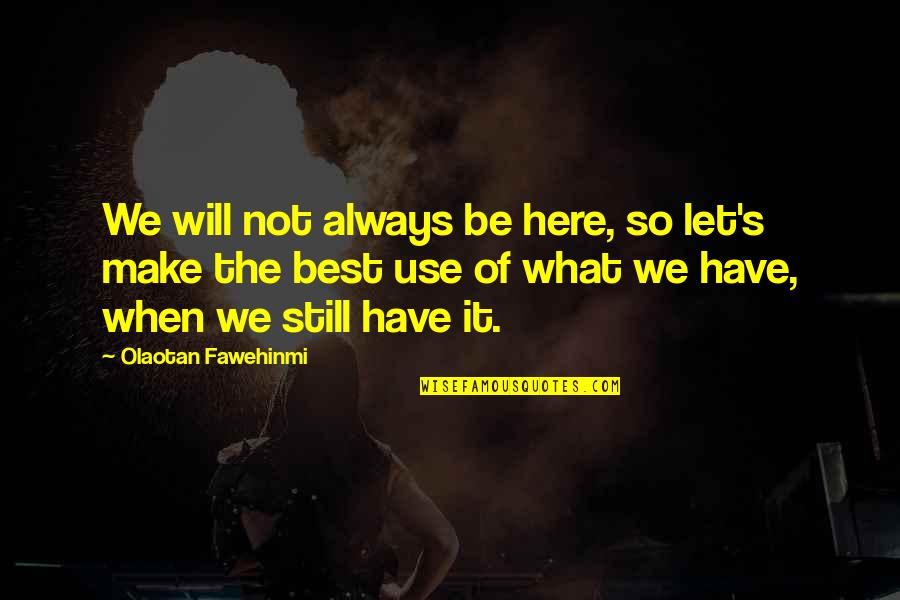 We will not always be here, so let's make the best use of what we have, when we still have it. —
Olaotan Fawehinmi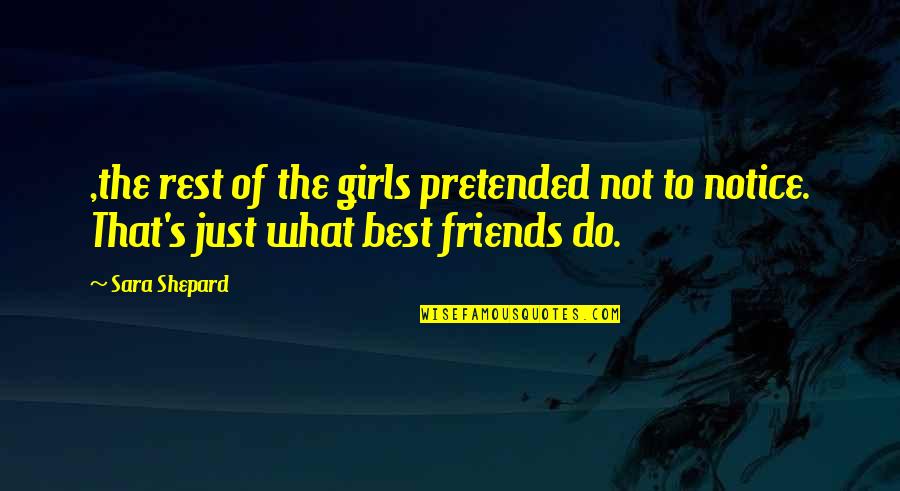 ,the rest of the girls pretended not to notice. That's just what best friends do. —
Sara Shepard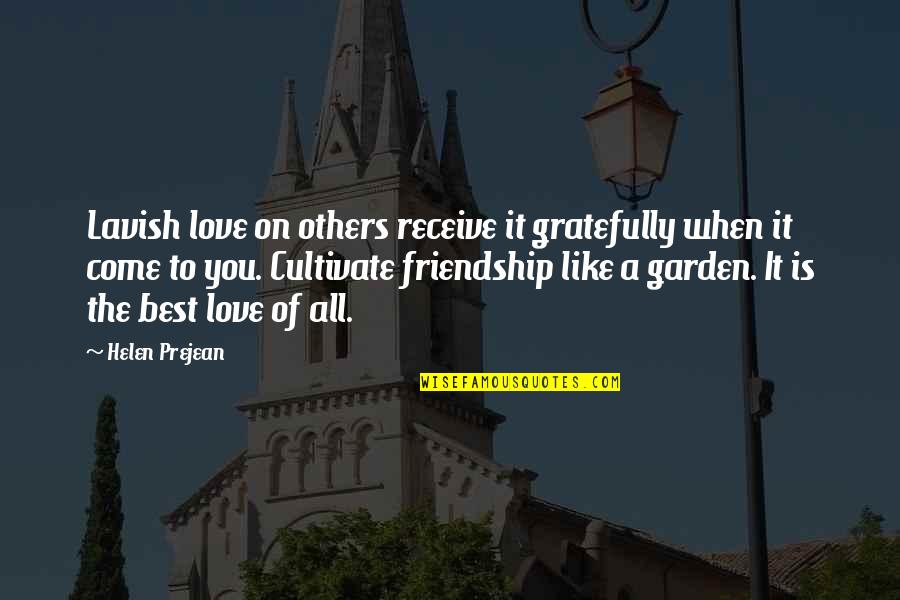 Lavish love on others receive it gratefully when it come to you. Cultivate friendship like a garden. It is the best love of all. —
Helen Prejean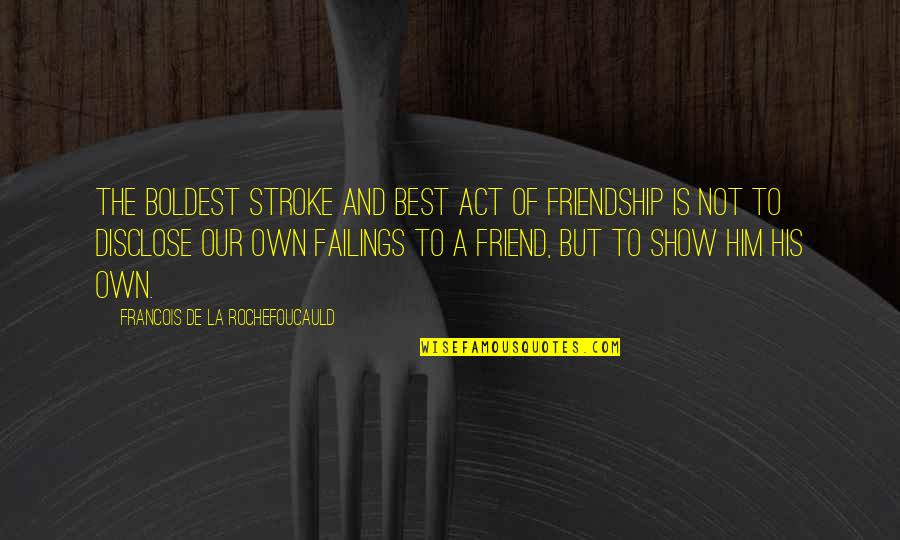 The boldest stroke and best act of friendship is not to disclose our own failings to a friend, but to show him his own. —
Francois De La Rochefoucauld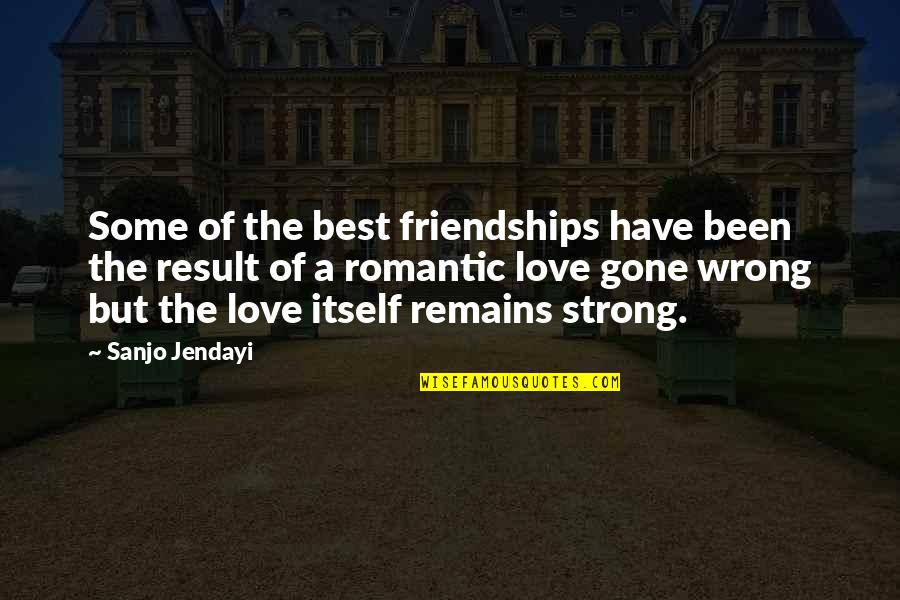 Some of the best friendships have been the result of a romantic love gone wrong but the love itself remains strong. —
Sanjo Jendayi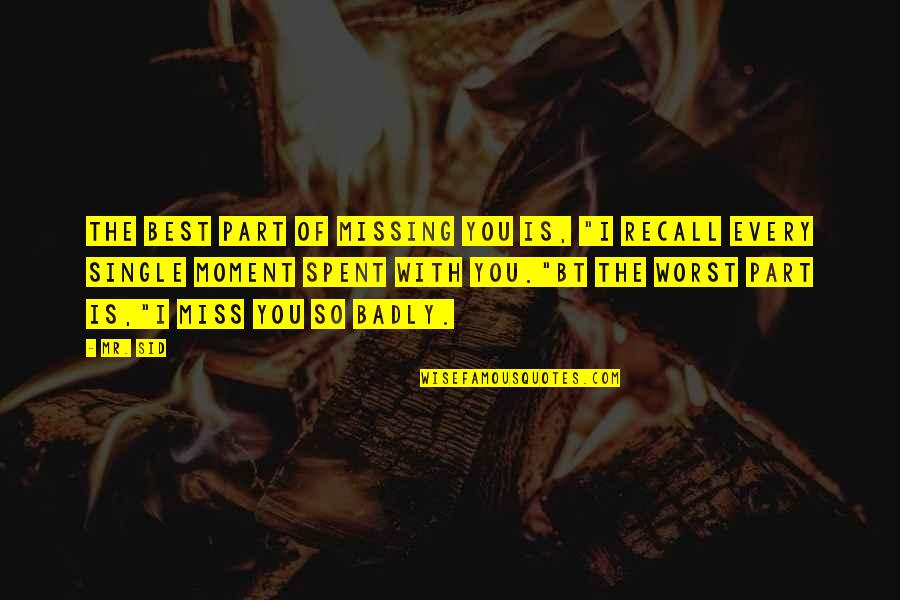 The Best Part Of Missing You Is, "I Recall Every Single Moment Spent With You."
Bt The Worst Part Is,"I Miss You So Badly. —
Mr. Sid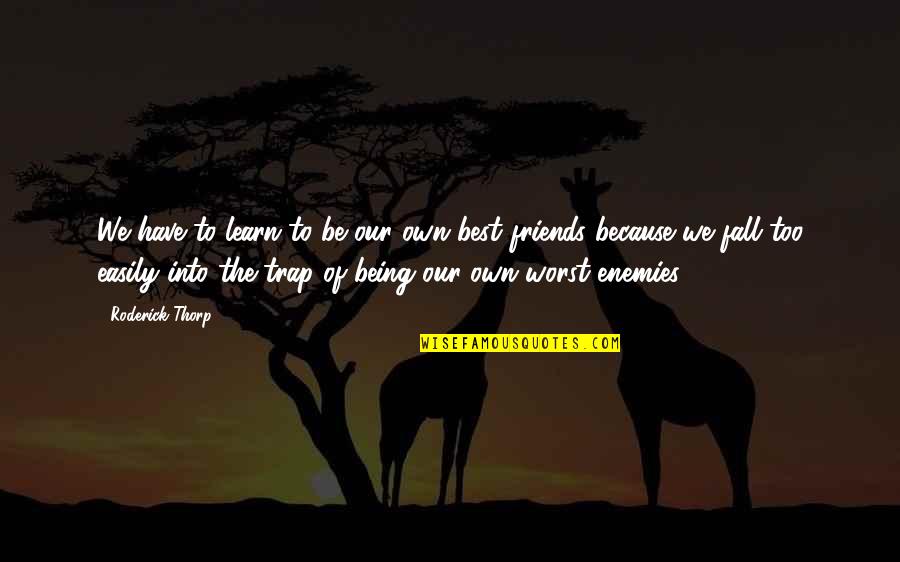 We have to learn to be our own best friends because we fall too easily into the trap of being our own worst enemies. —
Roderick Thorp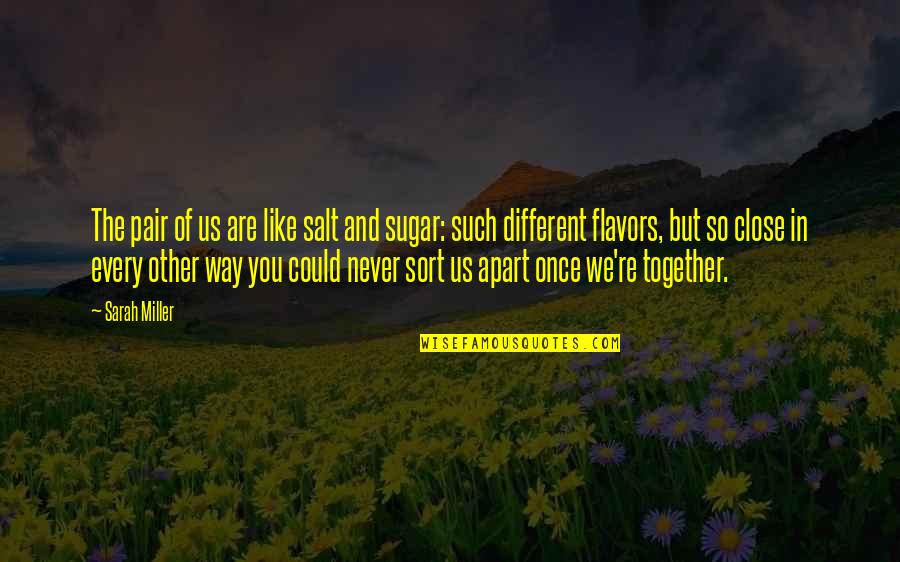 The pair of us are like salt and sugar: such different flavors, but so close in every other way you could never sort us apart once we're together. —
Sarah Miller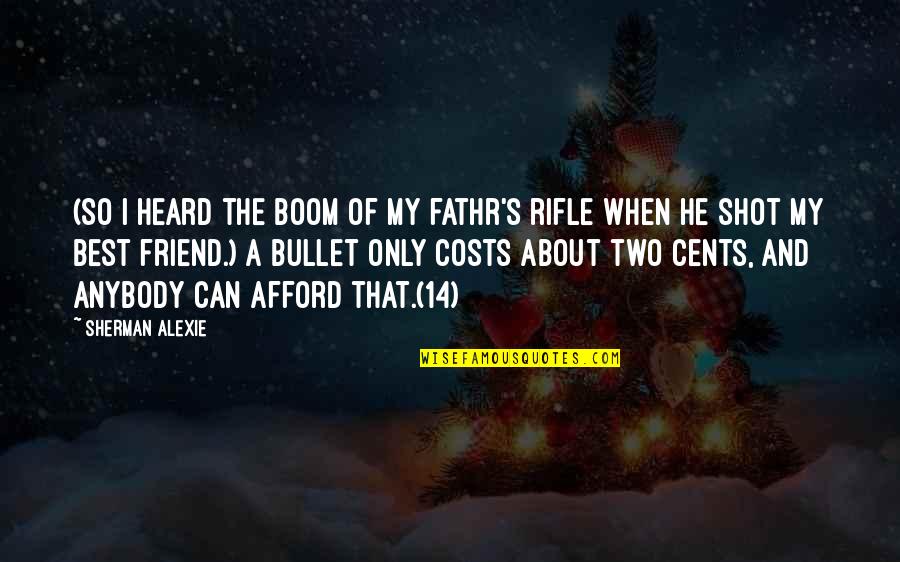 (So I heard the boom of my fathr's rifle when he shot my best friend.) A bullet only costs about two cents, and anybody can afford that.(14) —
Sherman Alexie
A man's friendships are one of the best measures of his worth. —
Charles Darwin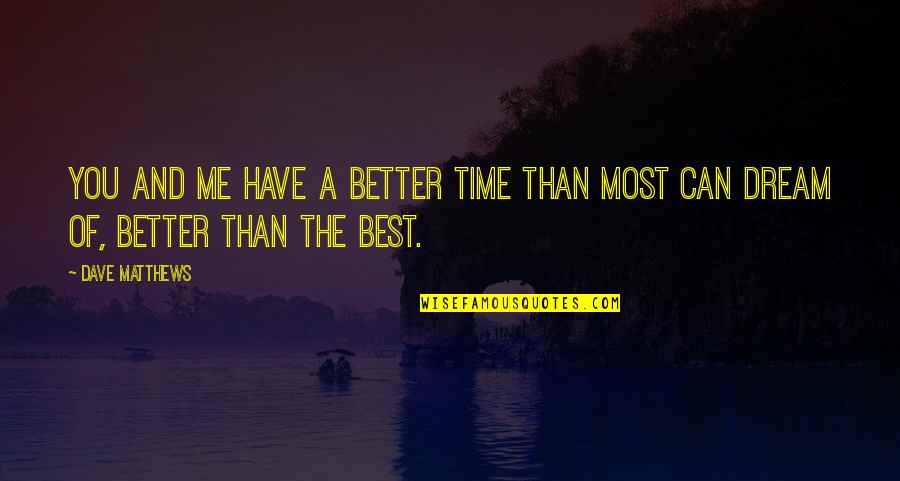 You and me have a better time than most can dream of, better than the best. —
Dave Matthews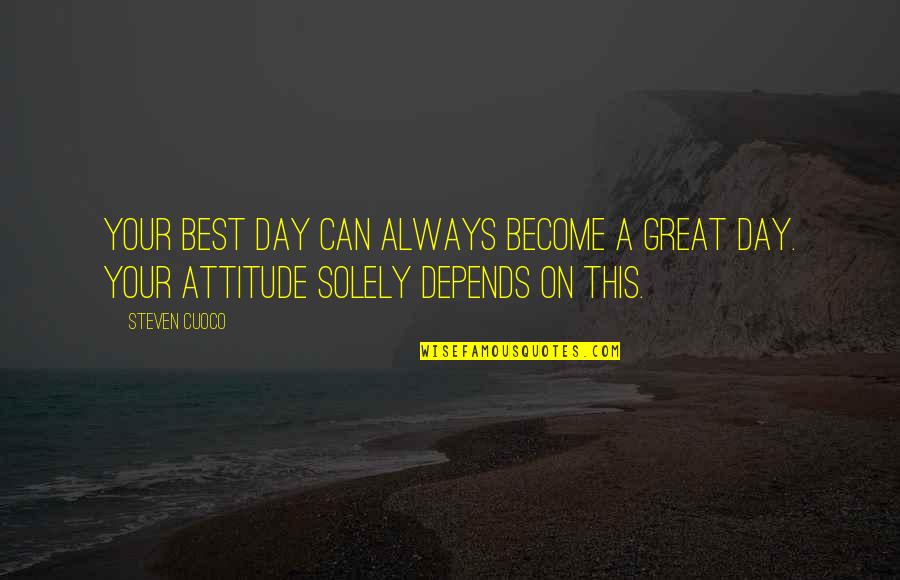 Your best day can always become a great day. Your attitude solely depends on this. —
Steven Cuoco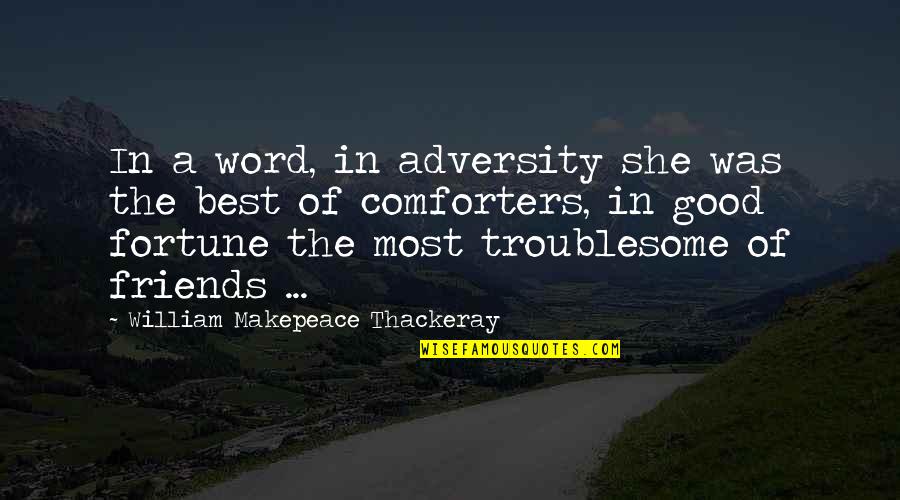 In a word, in adversity she was the best of comforters, in good fortune the most troublesome of friends ... —
William Makepeace Thackeray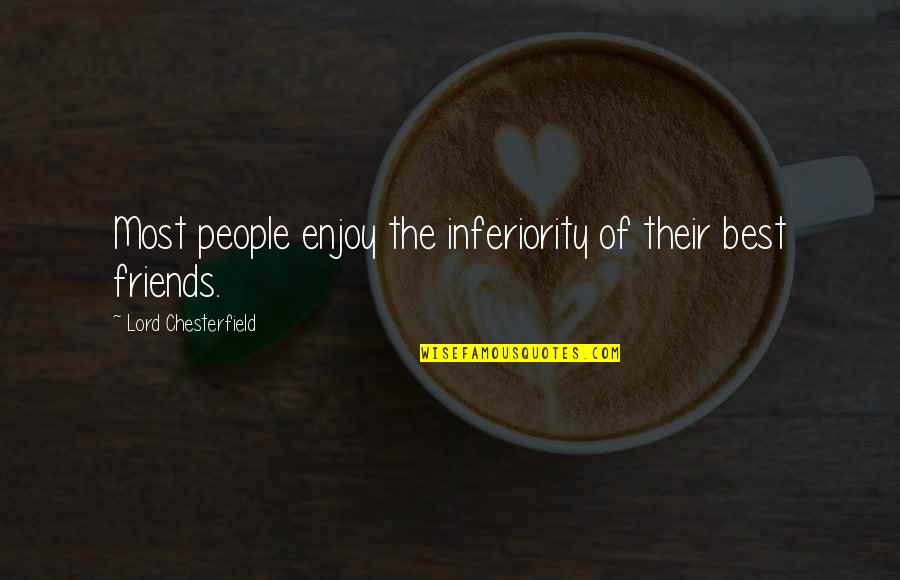 Most people enjoy the inferiority of their best friends. —
Lord Chesterfield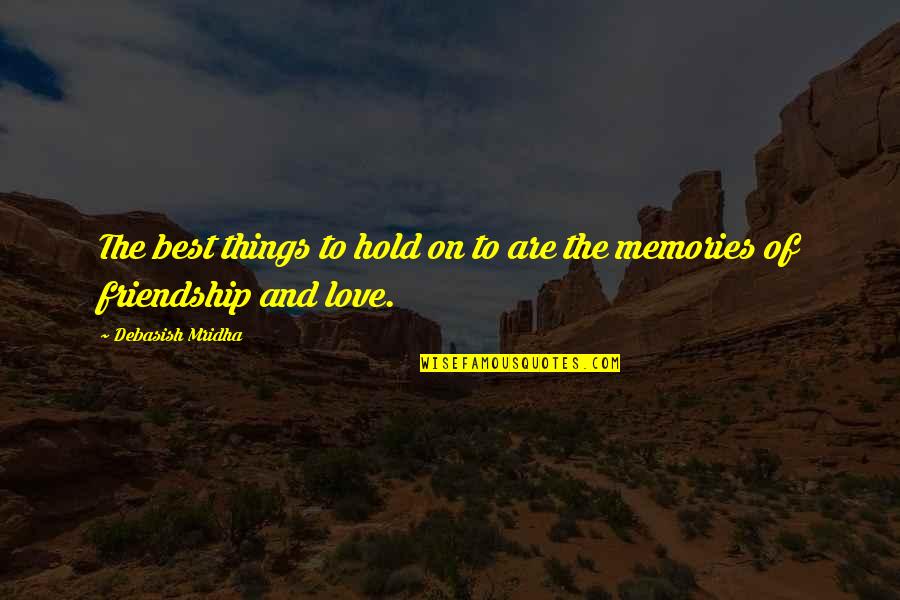 The best things to hold on to are the memories of friendship and love. —
Debasish Mridha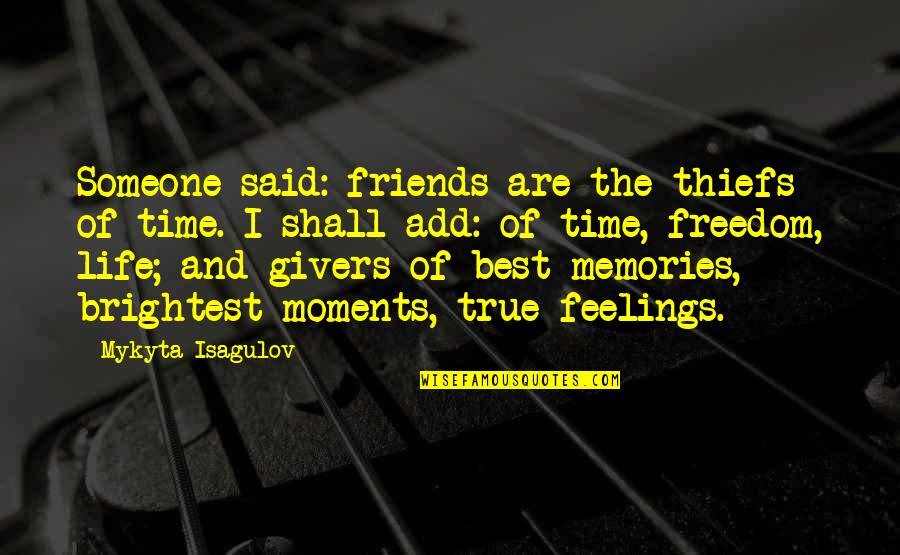 Someone said: friends are the thiefs of time. I shall add: of time, freedom, life; and givers of best memories, brightest moments, true feelings. —
Mykyta Isagulov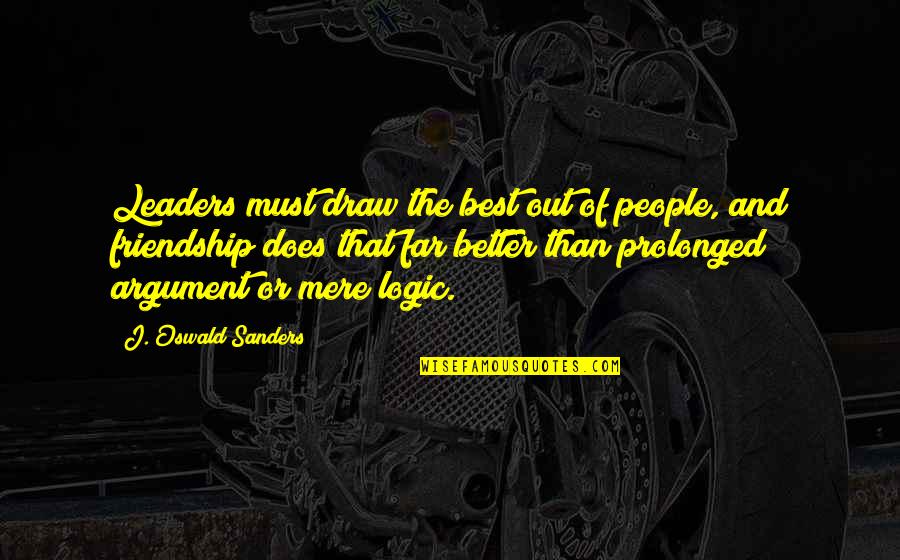 Leaders must draw the best out of people, and friendship does that far better than prolonged argument or mere logic. —
J. Oswald Sanders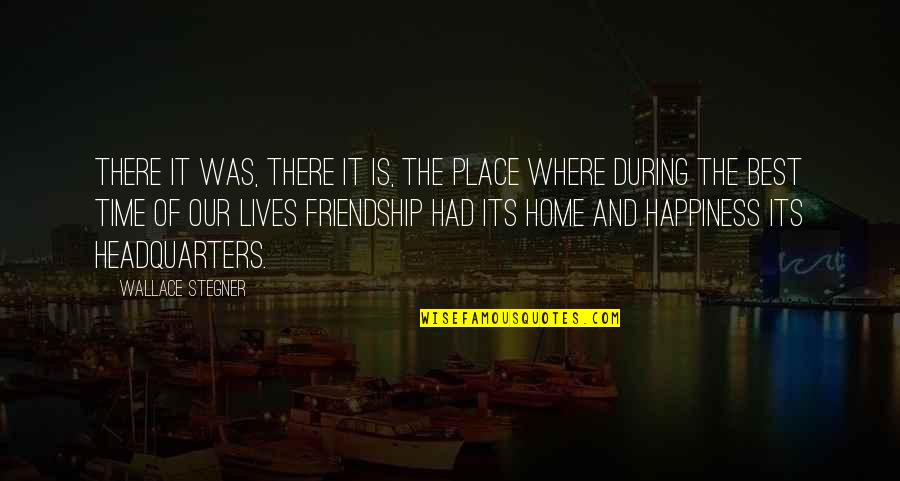 There it was, there it is, the place where during the best time of our lives friendship had its home and happiness its headquarters. —
Wallace Stegner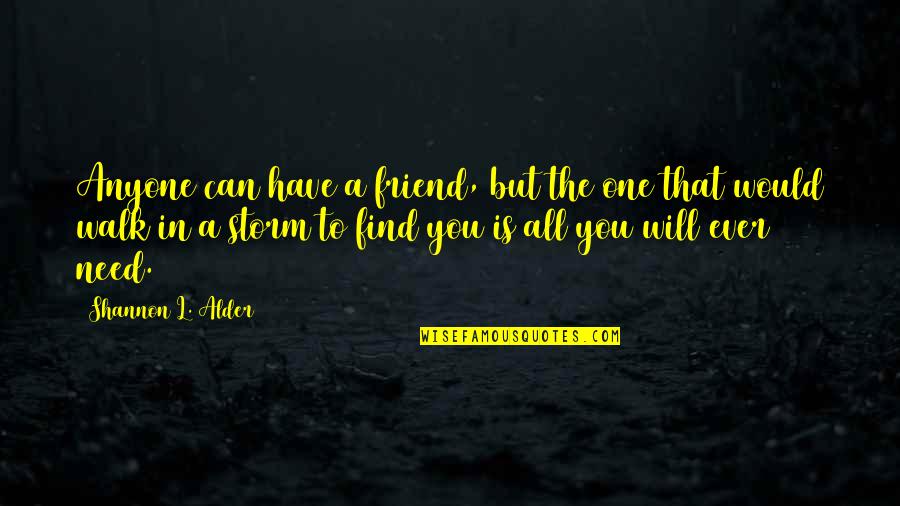 Anyone can have a friend, but the one that would walk in a storm to find you is all you will ever need. —
Shannon L. Alder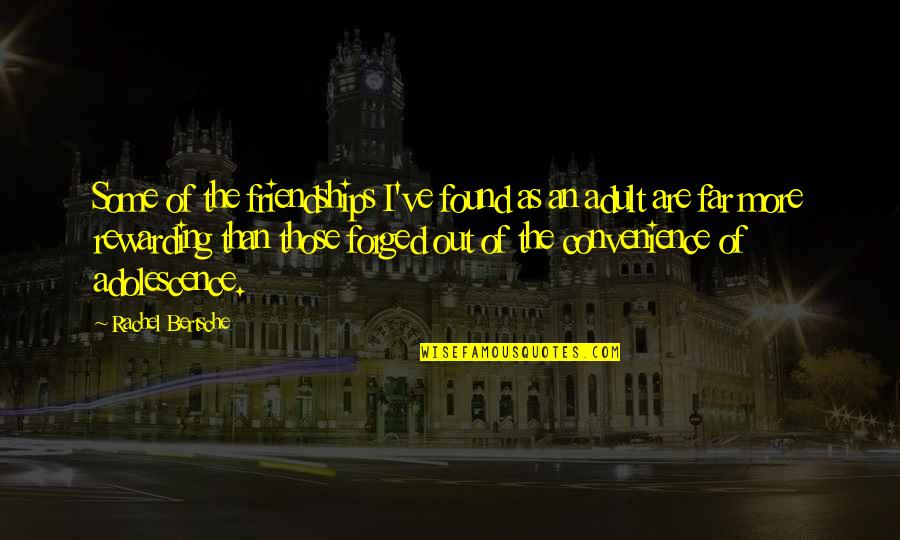 Some of the friendships I've found as an adult are far more rewarding than those forged out of the convenience of adolescence. —
Rachel Bertsche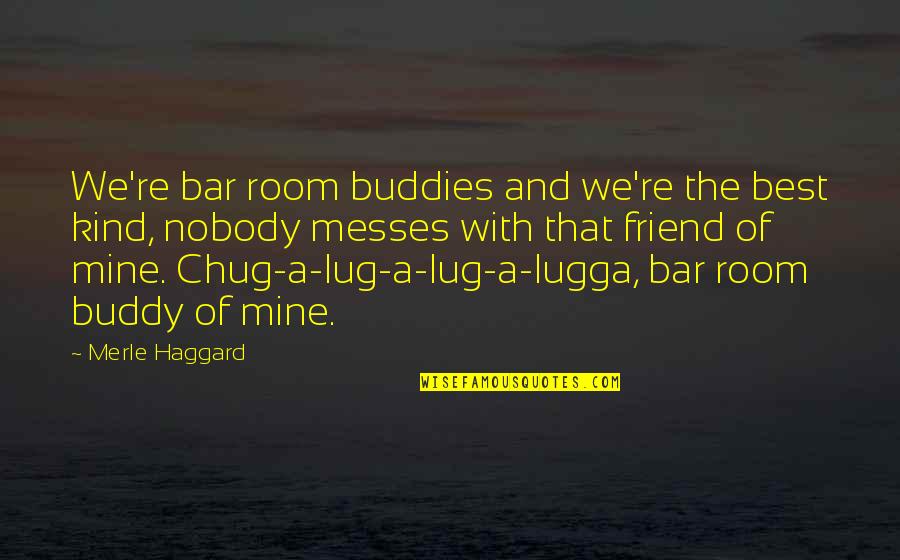 We're bar room buddies and we're the best kind, nobody messes with that friend of mine. Chug-a-lug-a-lug-a-lugga, bar room buddy of mine. —
Merle Haggard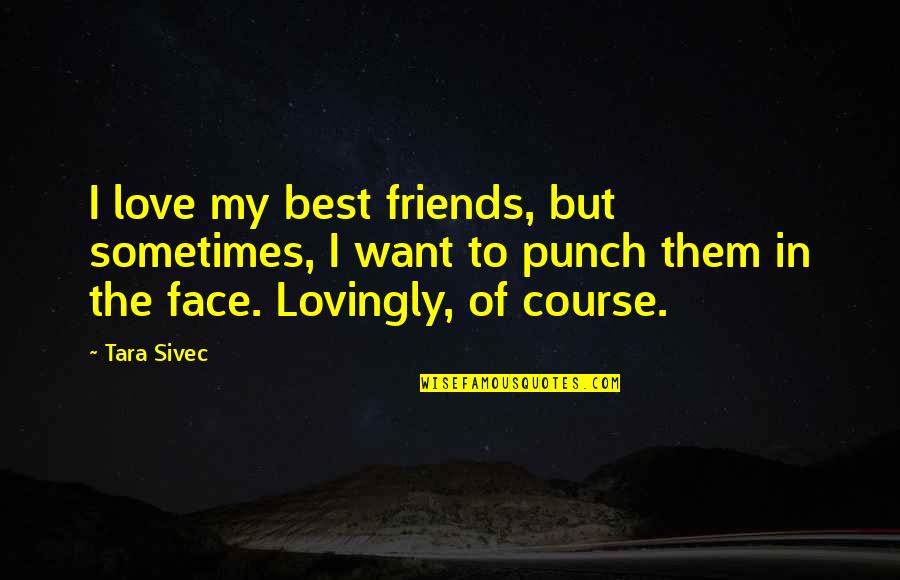 I love my best friends, but sometimes, I want to punch them in the face. Lovingly, of course. —
Tara Sivec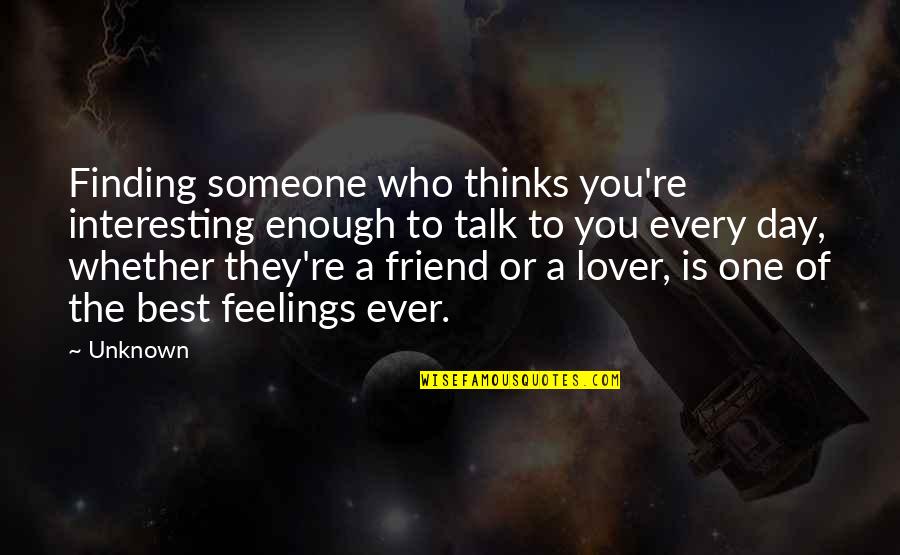 Finding someone who thinks you're interesting enough to talk to you every day, whether they're a friend or a lover, is one of the best feelings ever. —
Unknown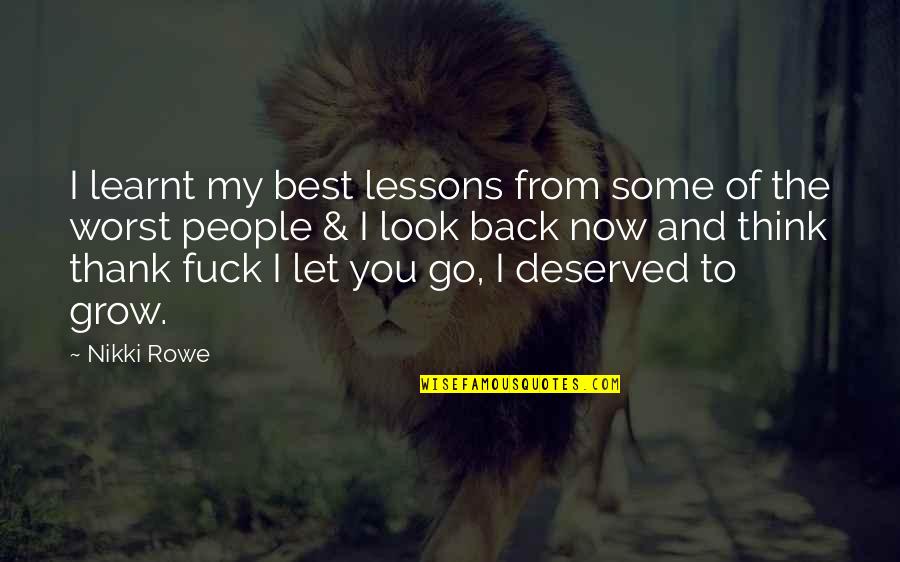 I learnt my best lessons from some of the worst people & I look back now and think thank fuck I let you go, I deserved to grow. —
Nikki Rowe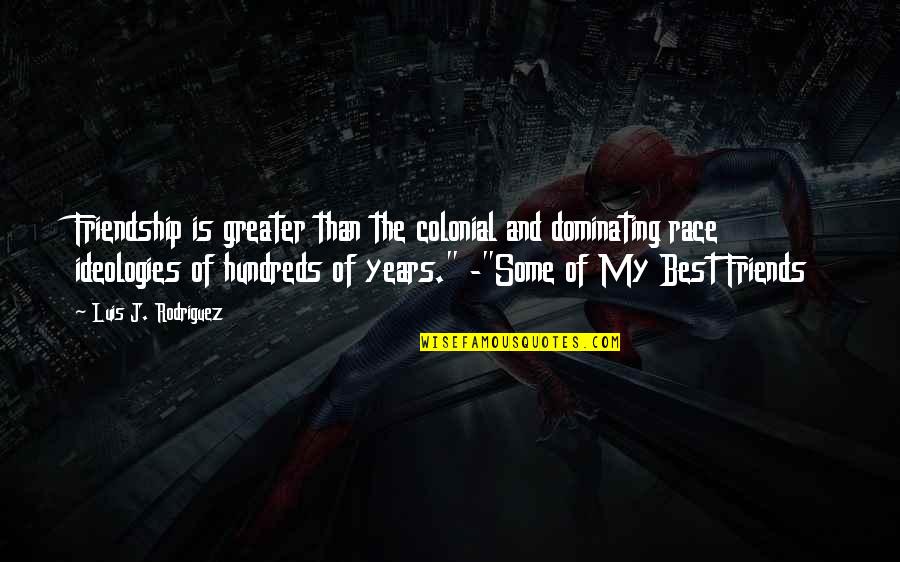 Friendship is greater than the colonial and dominating race ideologies of hundreds of years." -"Some of My Best Friends —
Luis J. Rodriguez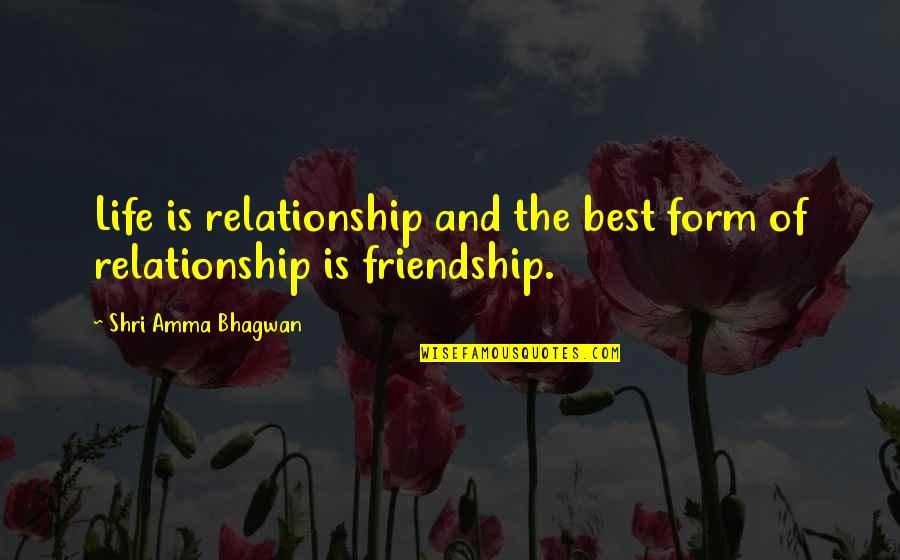 Life is relationship and the best form of relationship is friendship. —
Shri Amma Bhagwan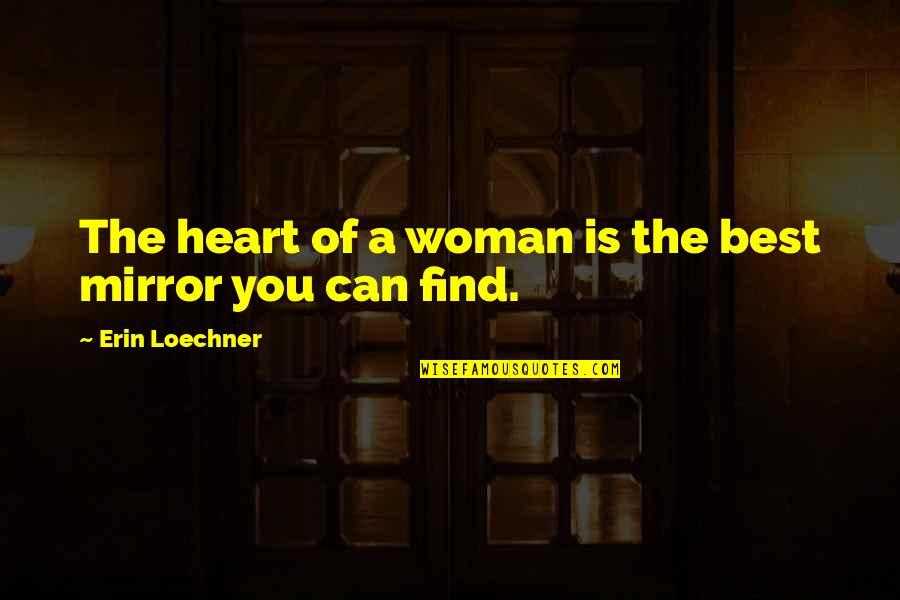 The heart of a woman is the best mirror you can find. —
Erin Loechner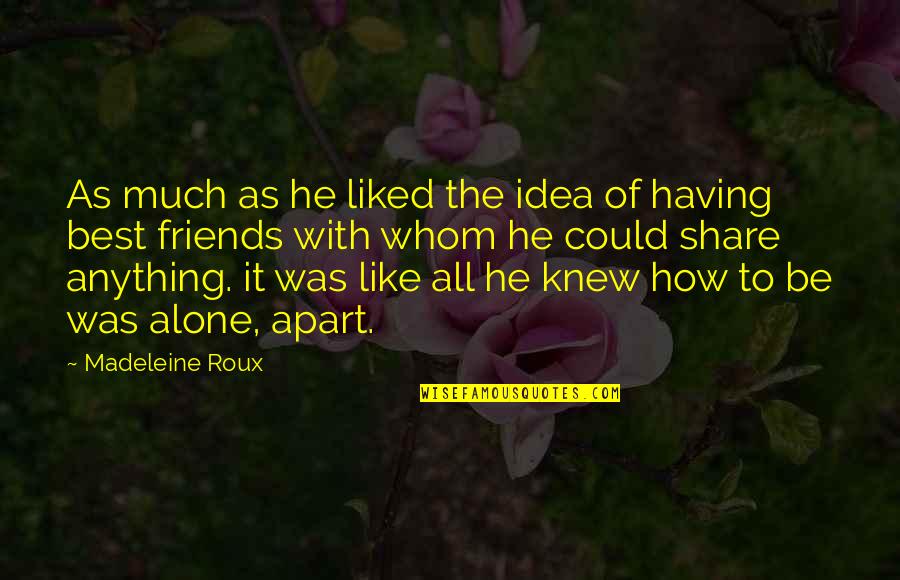 As much as he liked the idea of having best friends with whom he could share anything. it was like all he knew how to be was alone, apart. —
Madeleine Roux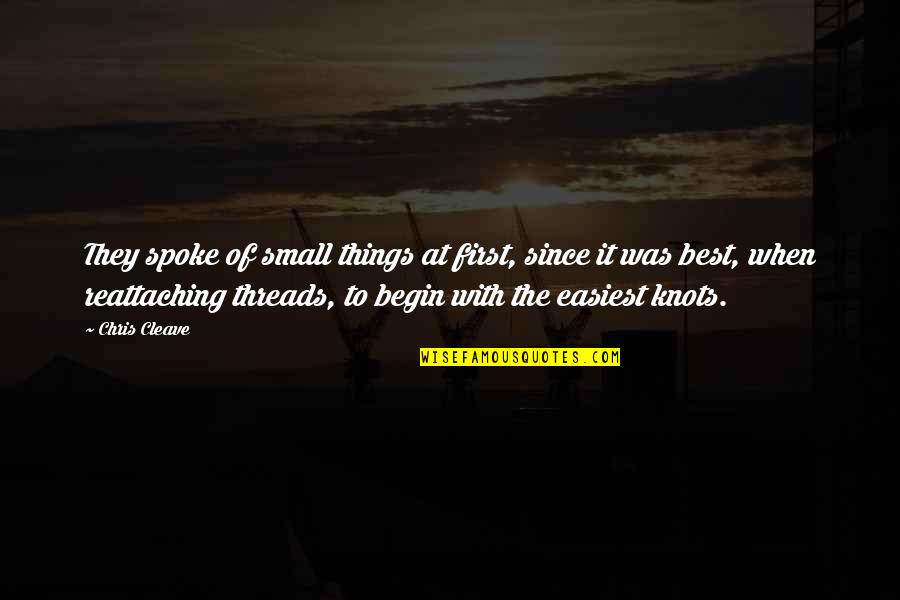 They spoke of small things at first, since it was best, when reattaching threads, to begin with the easiest knots. —
Chris Cleave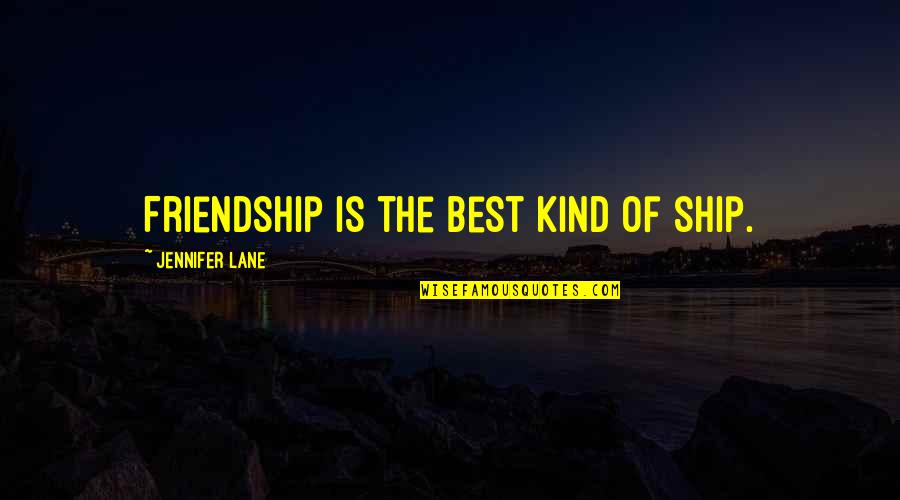 Friendship is the best kind of ship. —
Jennifer Lane