Eliza Green Quotes
Top 8 wise famous quotes and sayings by Eliza Green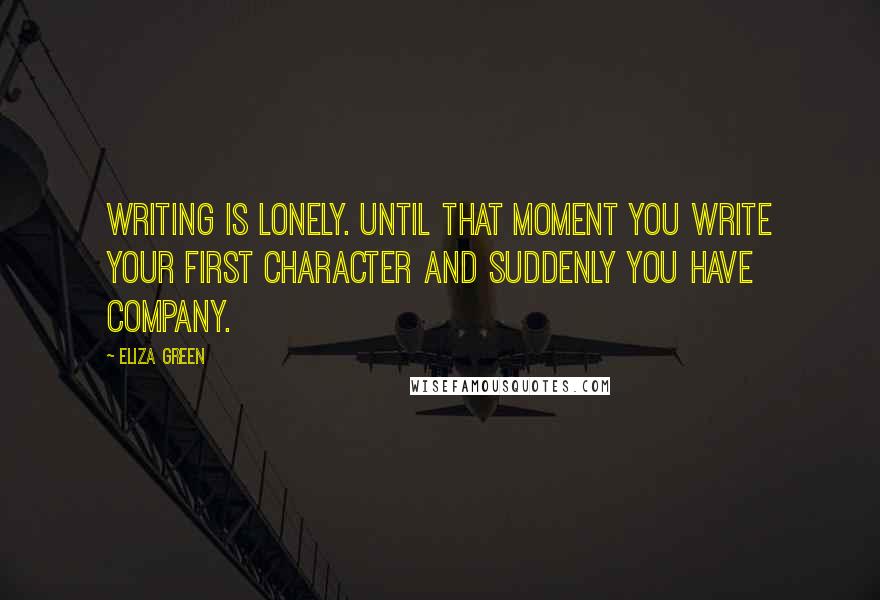 Writing is lonely. Until that moment you write your first character and suddenly you have company.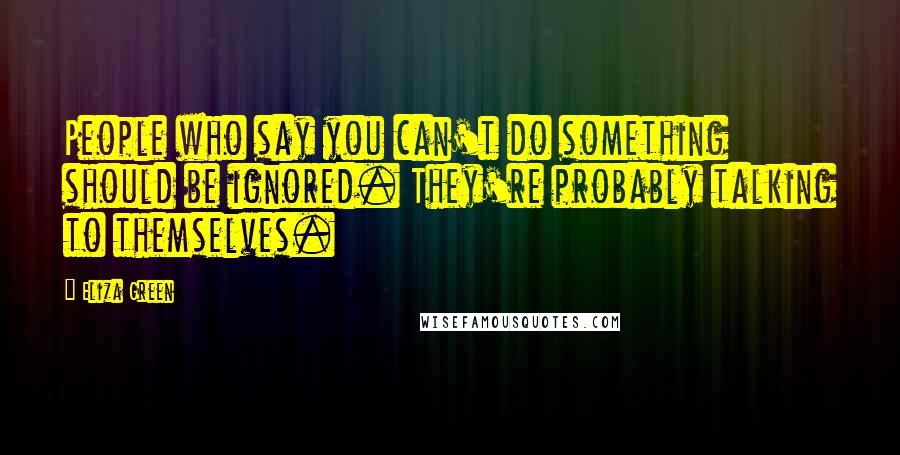 People who say you can't do something should be ignored. They're probably talking to themselves.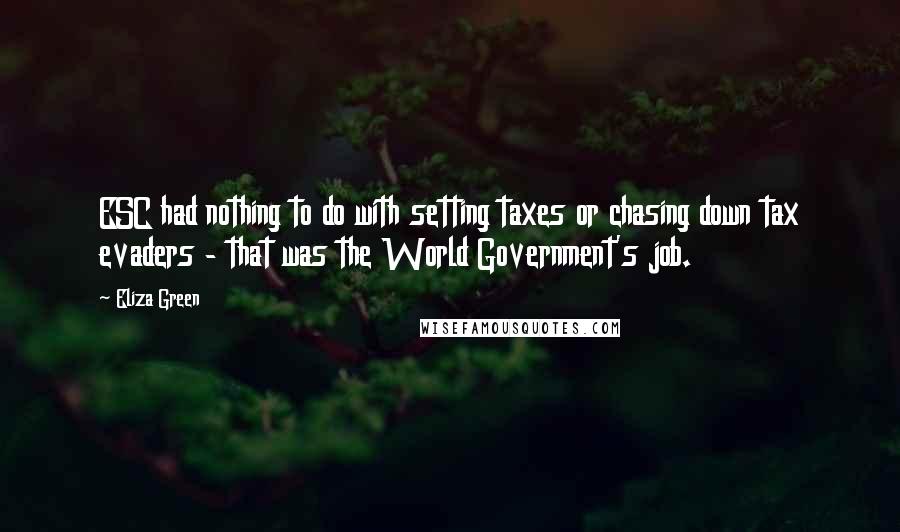 ESC had nothing to do with setting taxes or chasing down tax evaders - that was the World Government's job.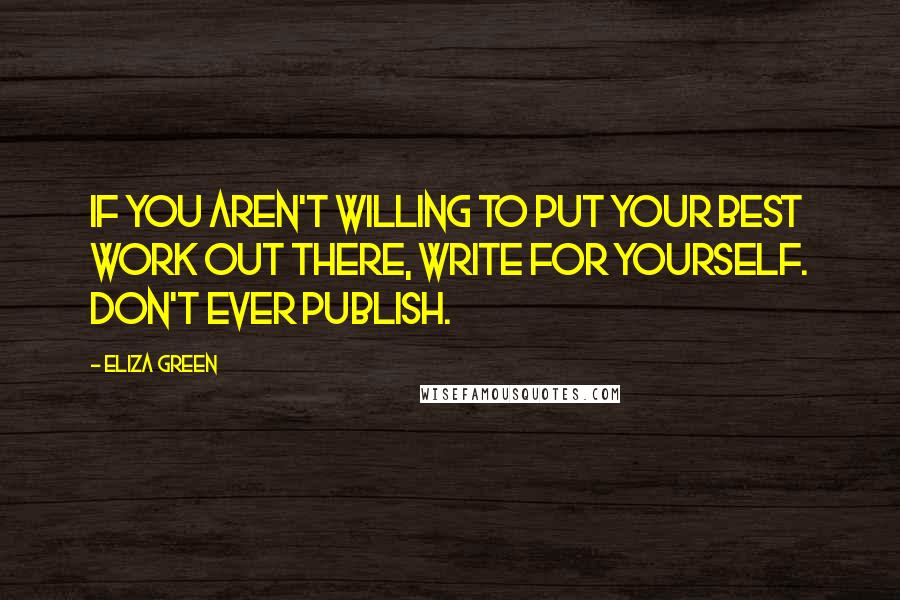 If you aren't willing to put your best work out there, write for yourself. Don't ever publish.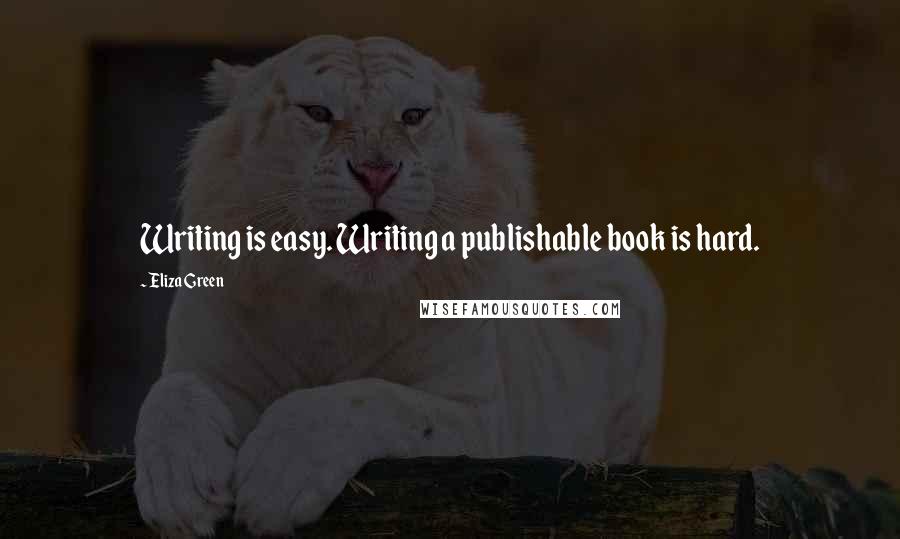 Writing is easy. Writing a publishable book is hard.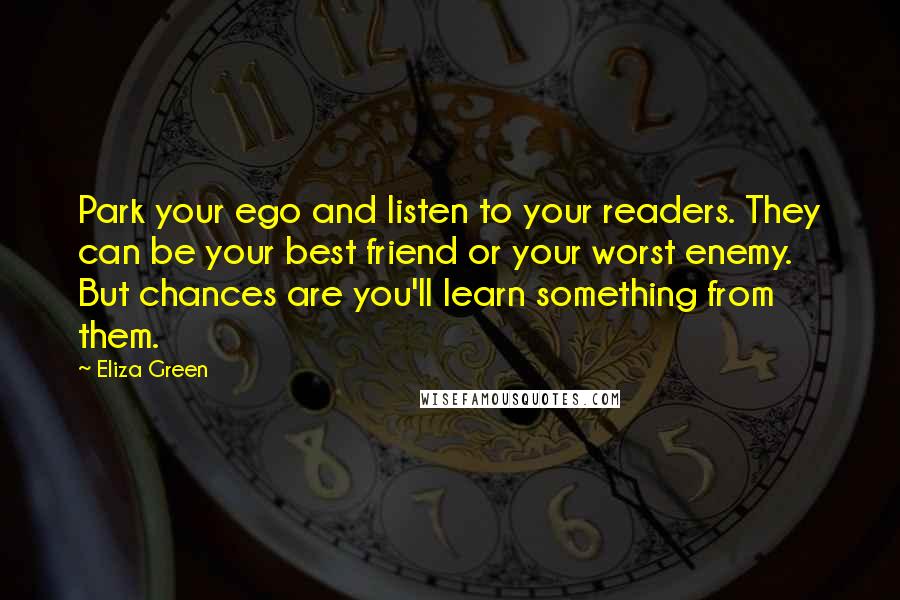 Park your ego and listen to your readers. They can be your best friend or your worst enemy. But chances are you'll learn something from them.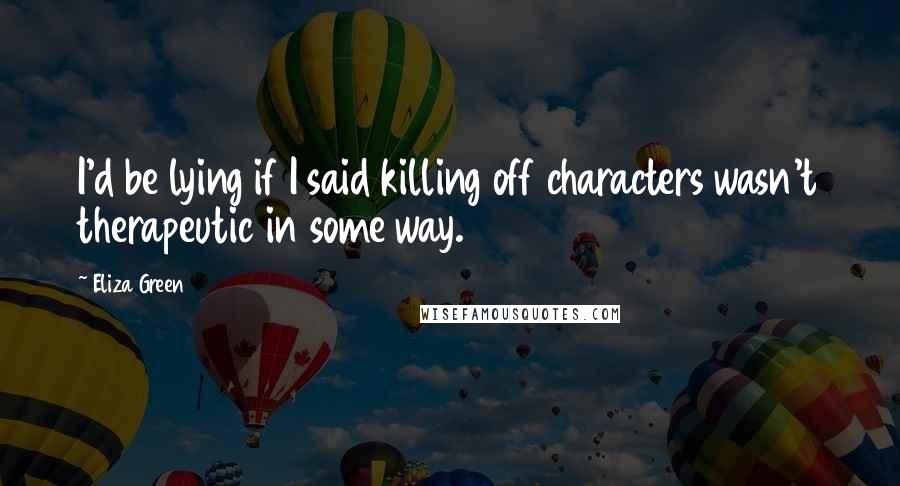 I'd be lying if I said killing off characters wasn't therapeutic in some way.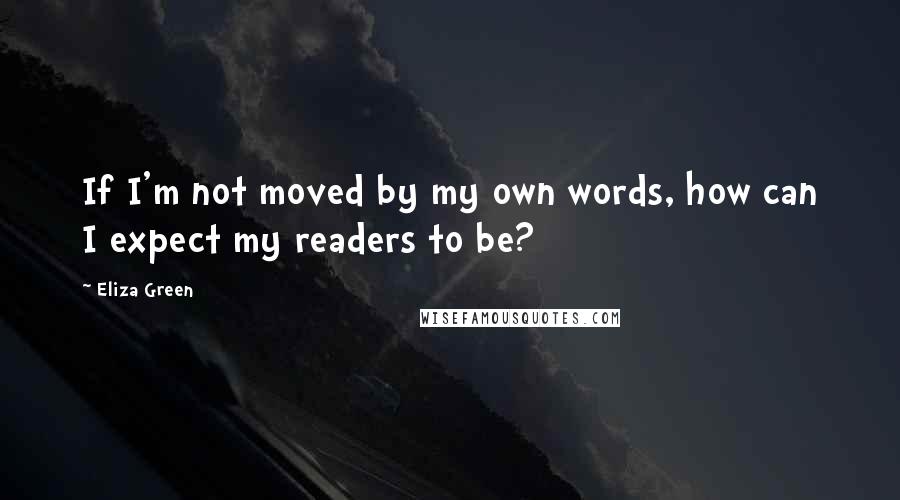 If I'm not moved by my own words, how can I expect my readers to be?