Dad Death Quotes
Collection of top 26 famous quotes about Dad Death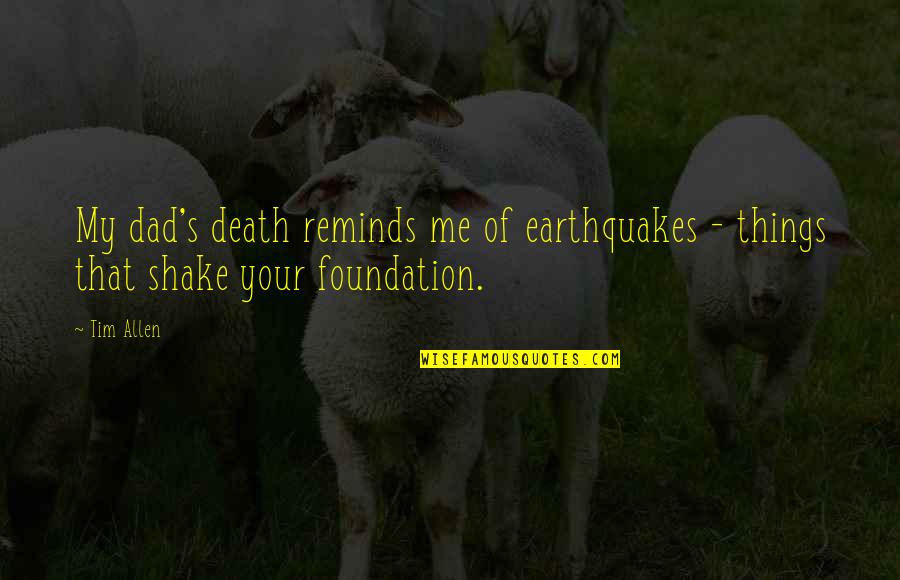 My dad's death reminds me of earthquakes - things that shake your foundation.
—
Tim Allen
He wrote to his father every day. His platoon called his dad a girlfriend.
—
Noorilhuda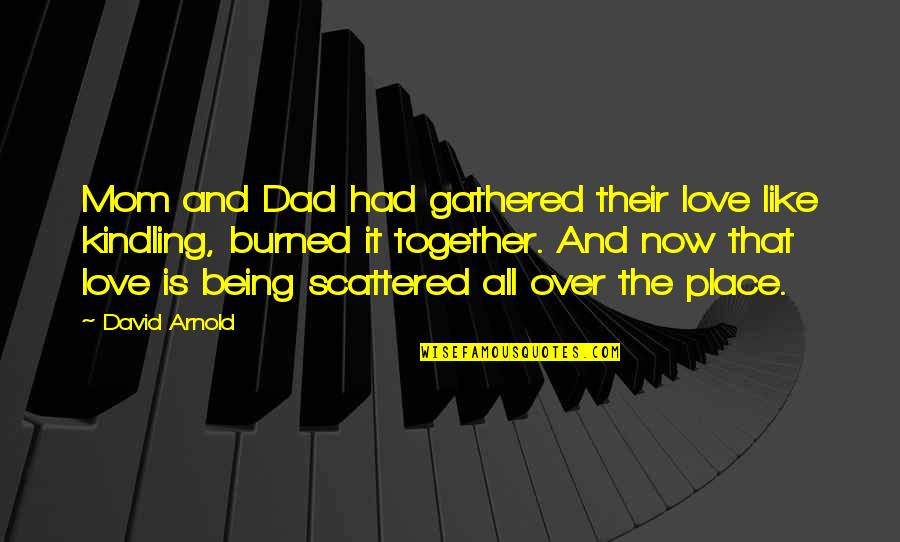 Mom and Dad had gathered their love like kindling, burned it together. And now that love is being scattered all over the place.
—
David Arnold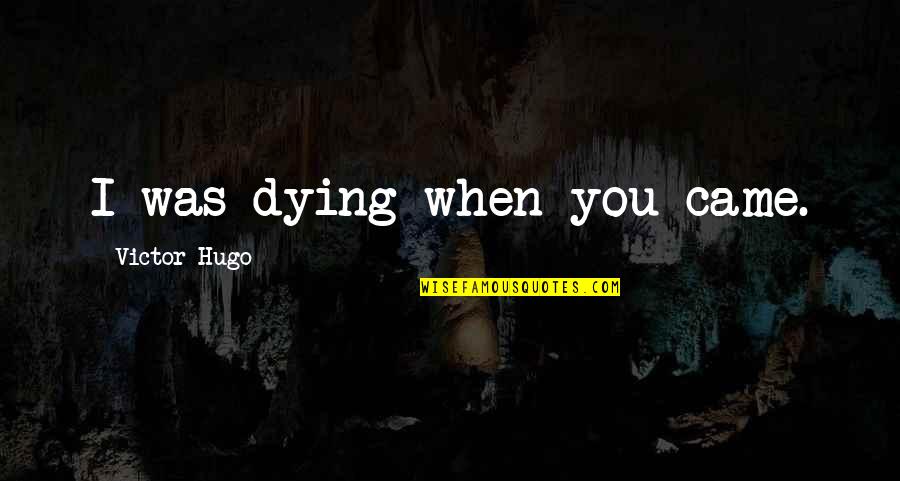 I was dying when you came.
—
Victor Hugo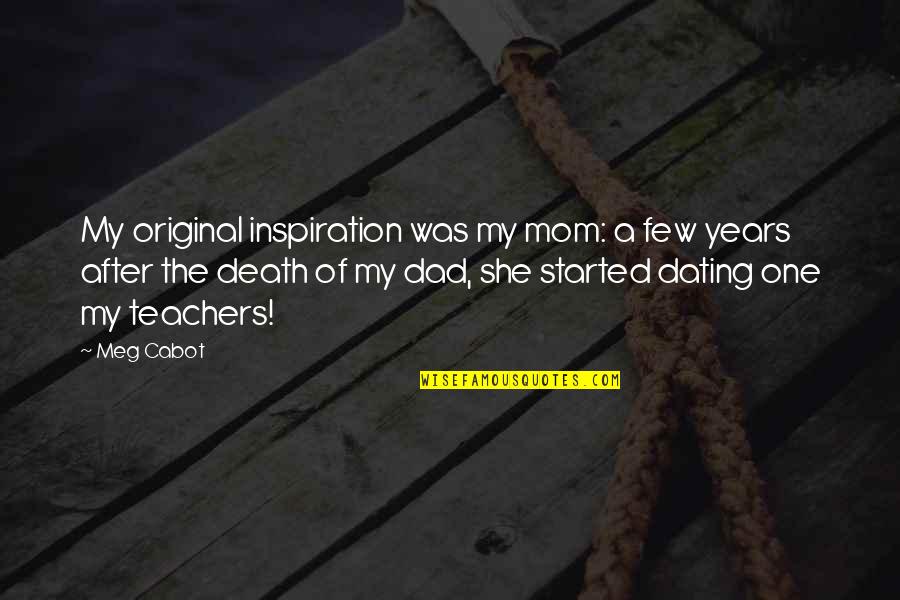 My original inspiration was my mom: a few years after the death of my dad, she started dating one my teachers!
—
Meg Cabot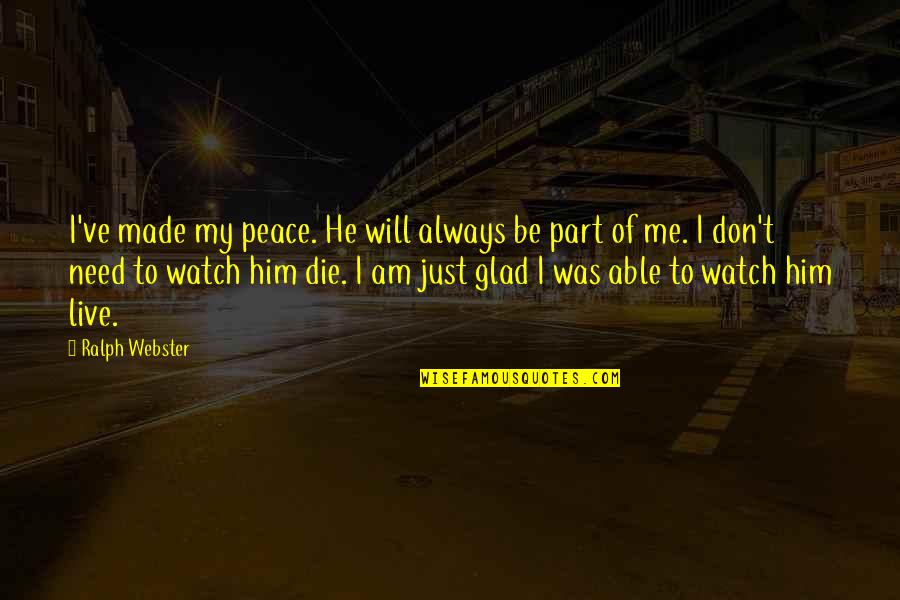 I've made my peace. He will always be part of me. I don't need to watch him die. I am just glad I was able to watch him live.
—
Ralph Webster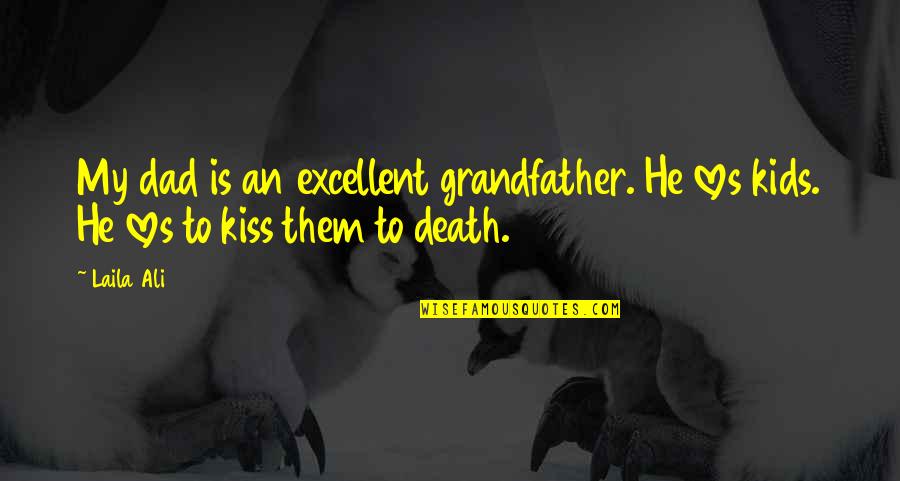 My dad is an excellent grandfather. He loves kids. He loves to kiss them to death. —
Laila Ali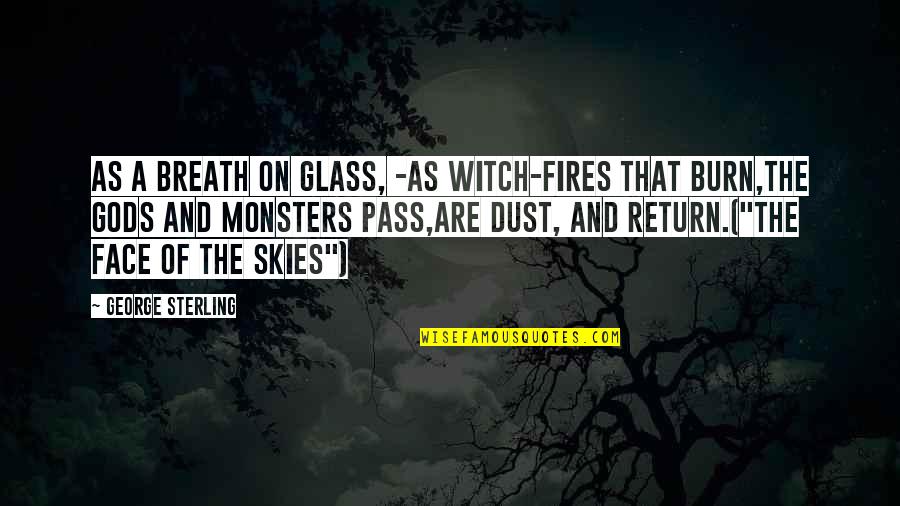 As a breath on glass, -
As witch-fires that burn,
The gods and monsters pass,
Are dust, and return.
("The Face of the Skies") —
George Sterling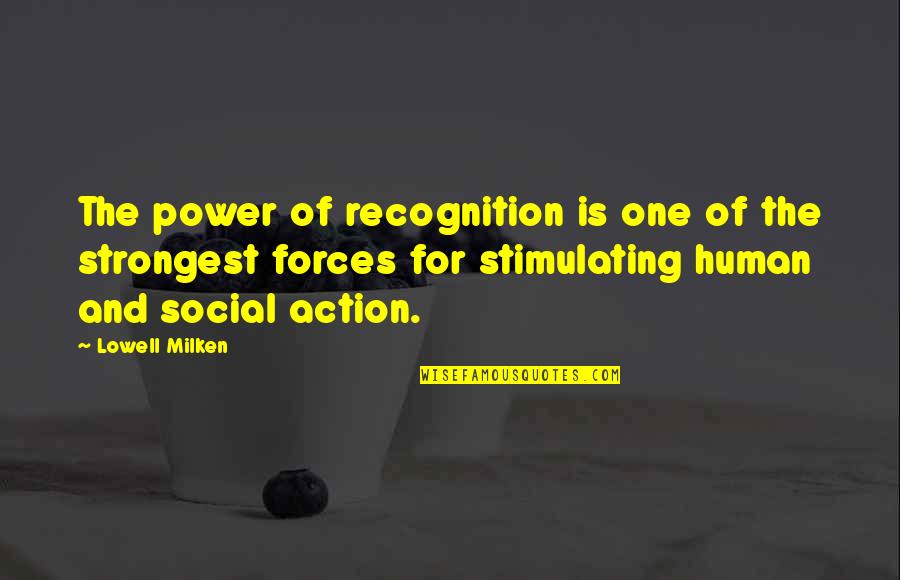 The power of recognition is one of the strongest forces for stimulating human and social action. —
Lowell Milken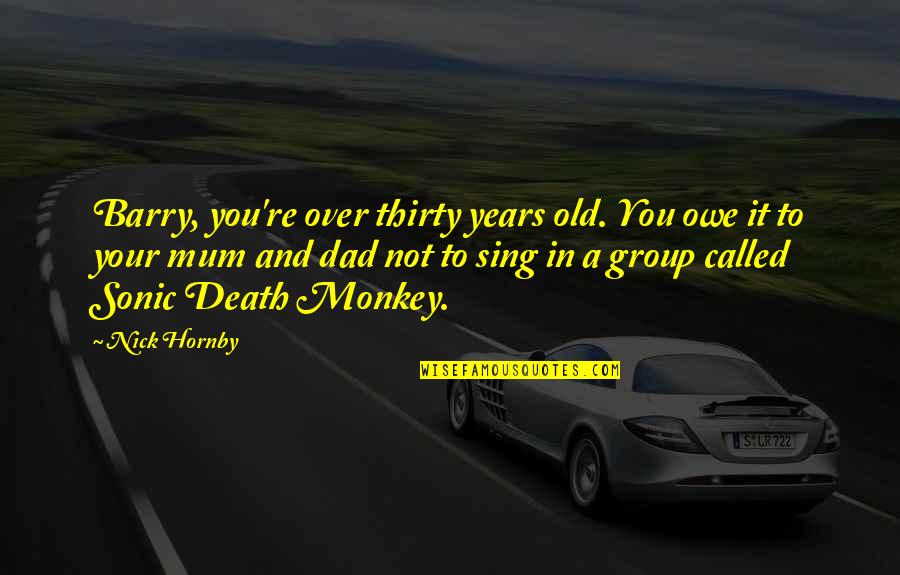 Barry, you're over thirty years old. You owe it to your mum and dad not to sing in a group called Sonic Death Monkey. —
Nick Hornby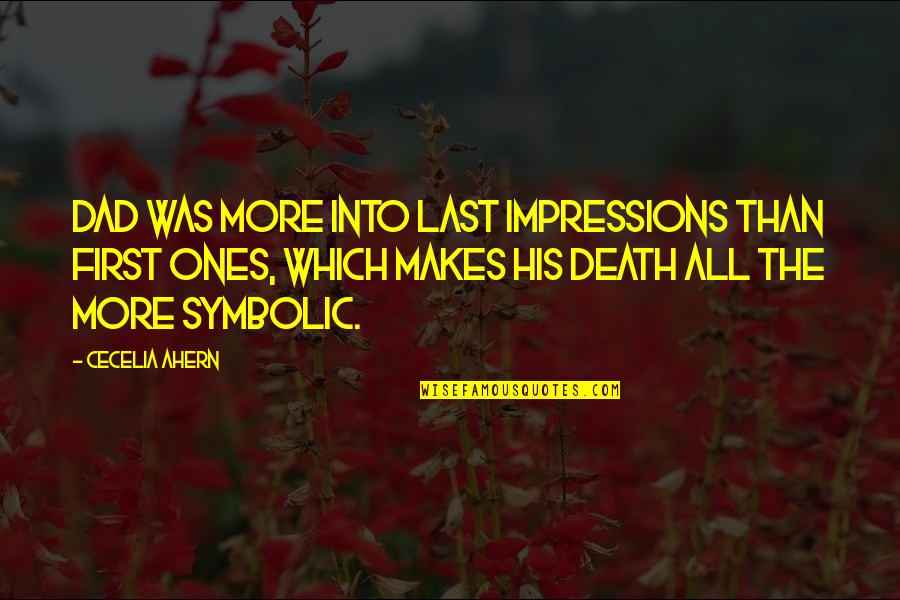 Dad was more into last impressions than first ones, which makes his death all the more symbolic. —
Cecelia Ahern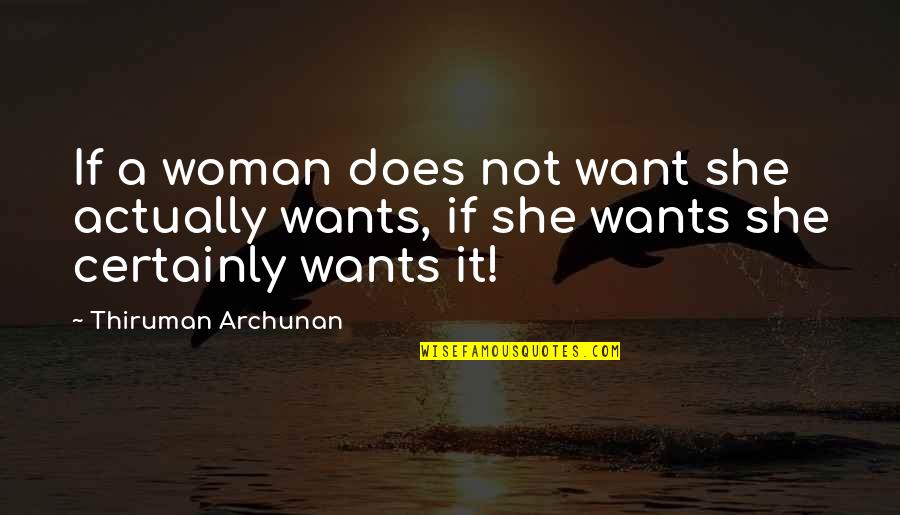 If a woman does not want she actually wants, if she wants she certainly wants it! —
Thiruman Archunan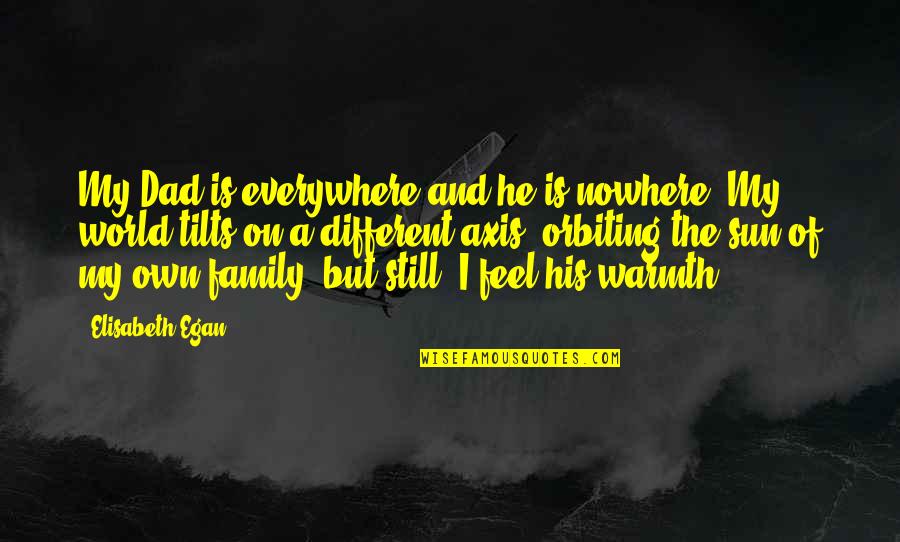 My Dad is everywhere and he is nowhere. My world tilts on a different axis, orbiting the sun of my own family- but still, I feel his warmth. —
Elisabeth Egan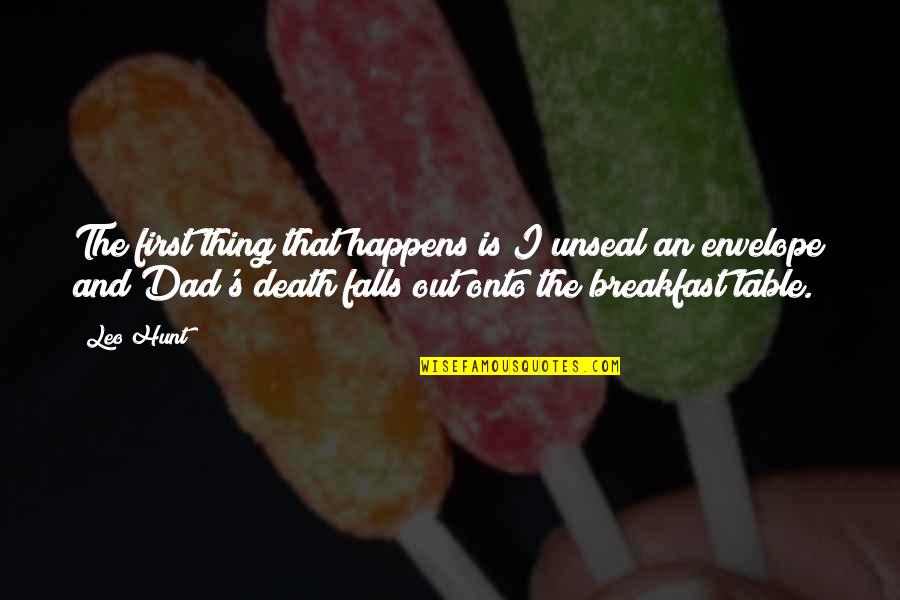 The first thing that happens is I unseal an envelope and Dad's death falls out onto the breakfast table. —
Leo Hunt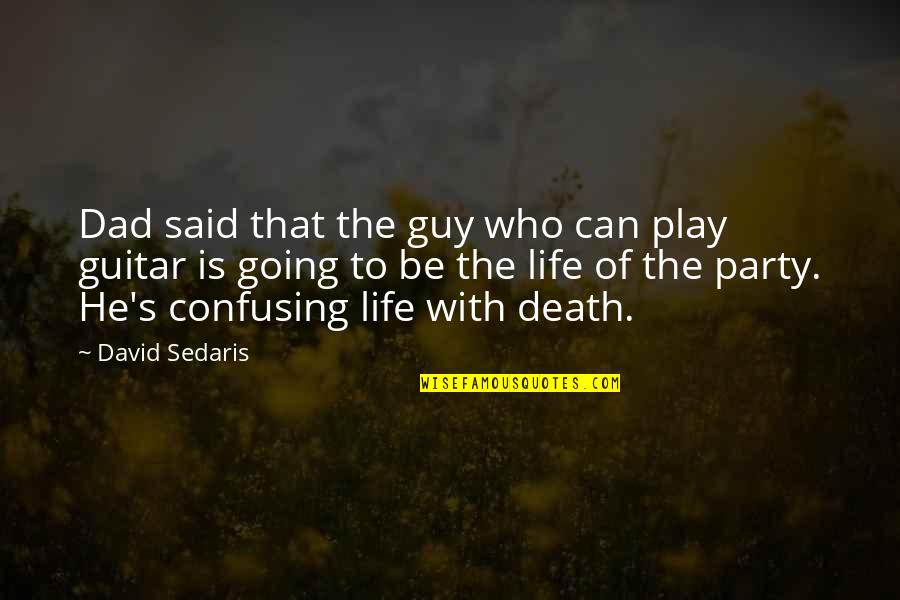 Dad said that the guy who can play guitar is going to be the life of the party. He's confusing life with death. —
David Sedaris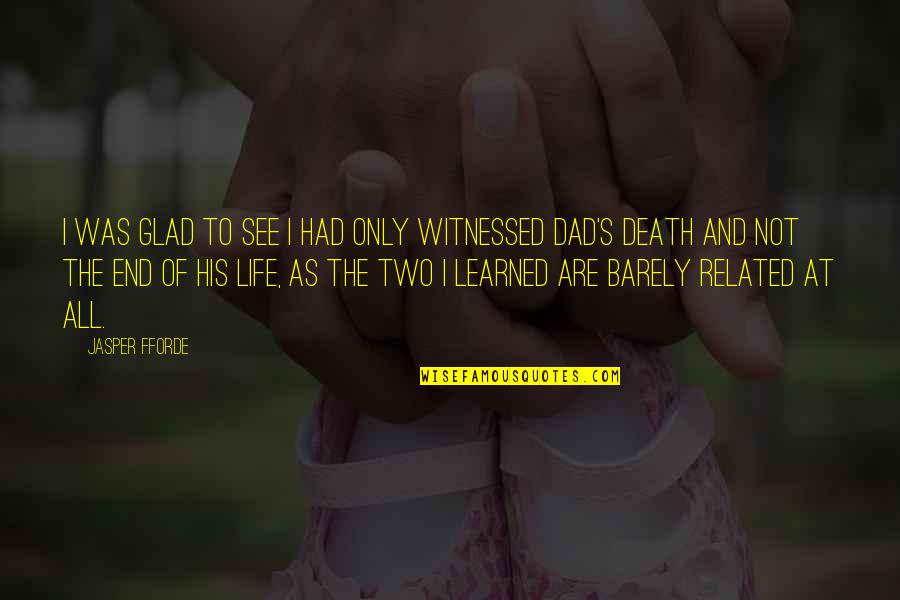 I was glad to see I had only witnessed Dad's death and not the end of his life, as the two I learned are barely related at all. —
Jasper Fforde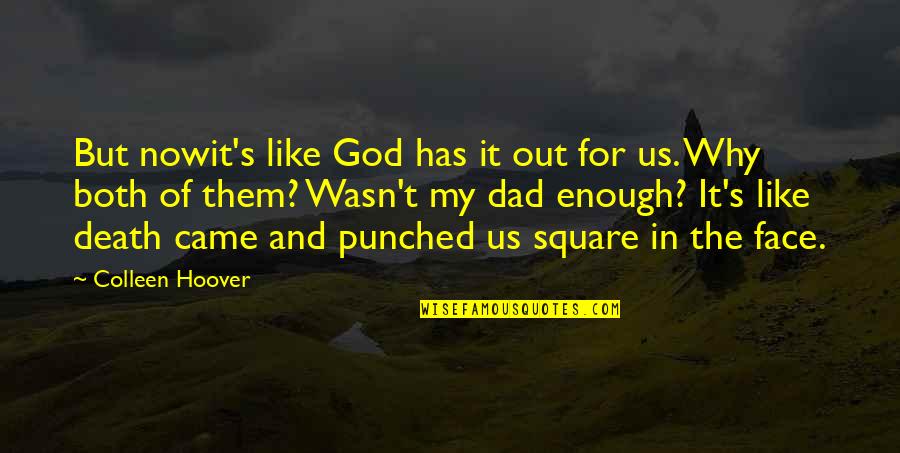 But now
it's like God has it out for us. Why both of them? Wasn't my dad enough? It's like death came and punched us square in the face. —
Colleen Hoover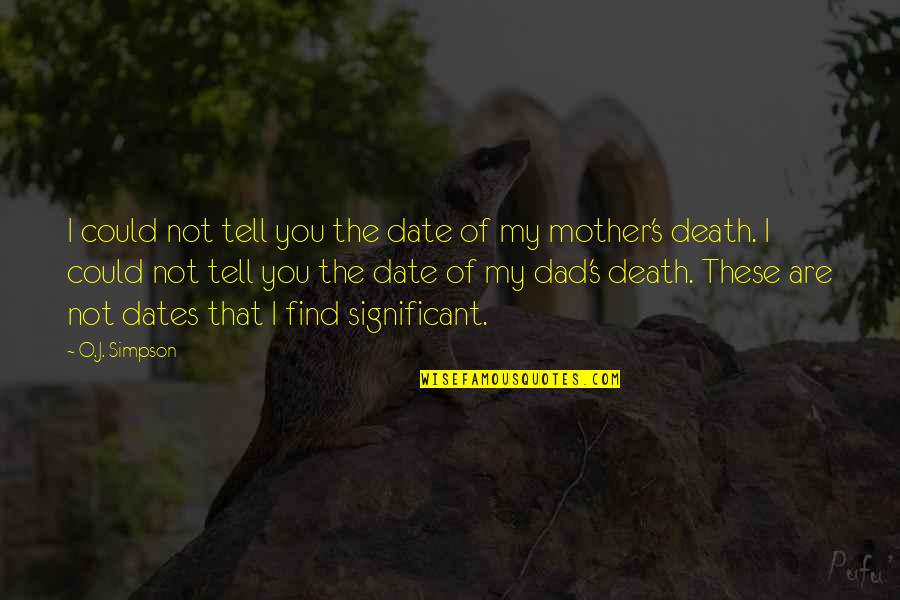 I could not tell you the date of my mother's death. I could not tell you the date of my dad's death. These are not dates that I find significant. —
O.J. Simpson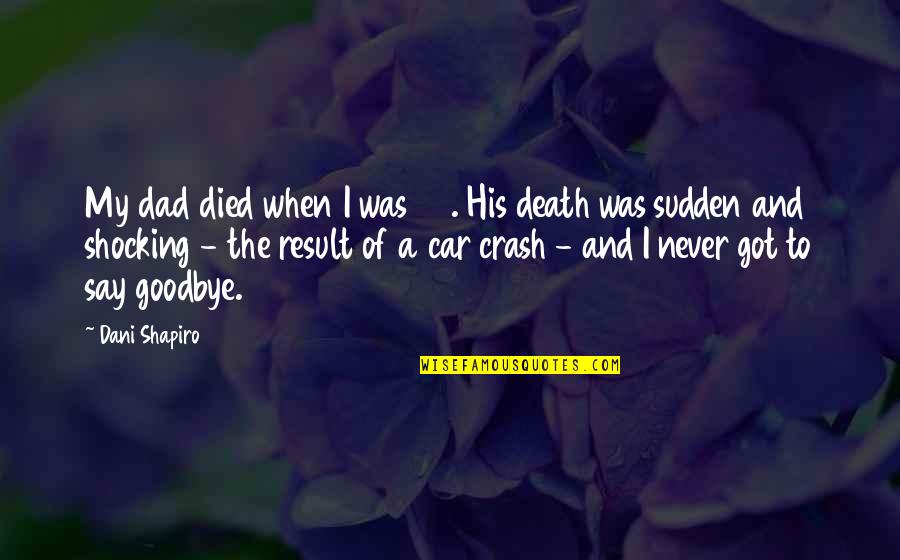 My dad died when I was 23. His death was sudden and shocking - the result of a car crash - and I never got to say goodbye. —
Dani Shapiro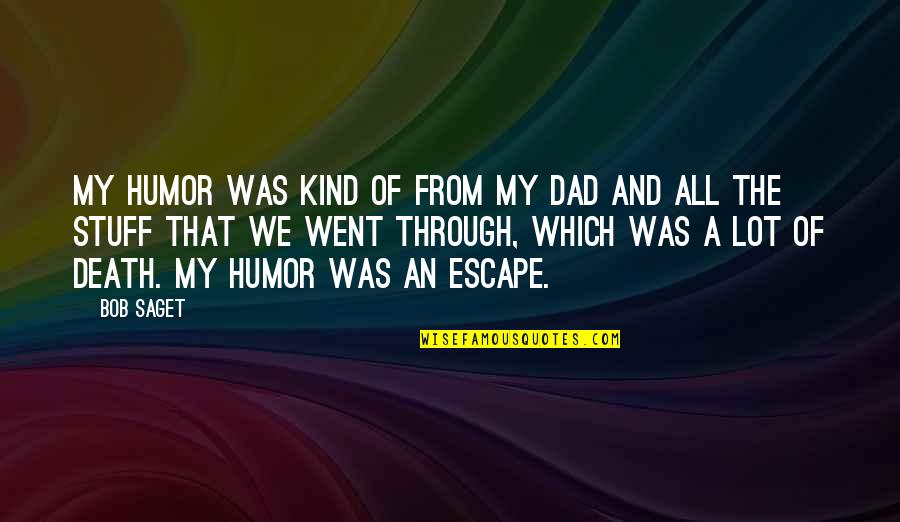 My humor was kind of from my dad and all the stuff that we went through, which was a lot of death. My humor was an escape. —
Bob Saget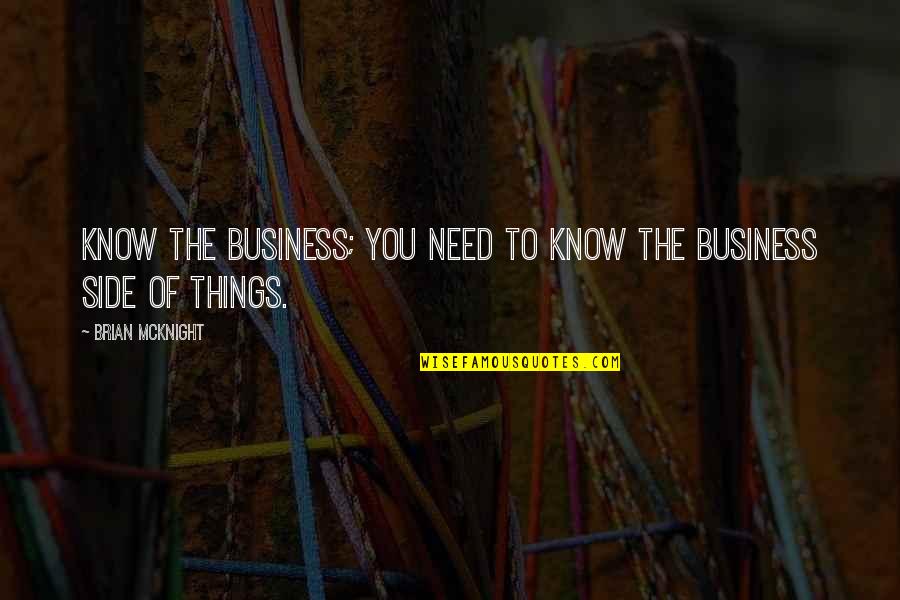 Know the business; you need to know the business side of things. —
Brian McKnight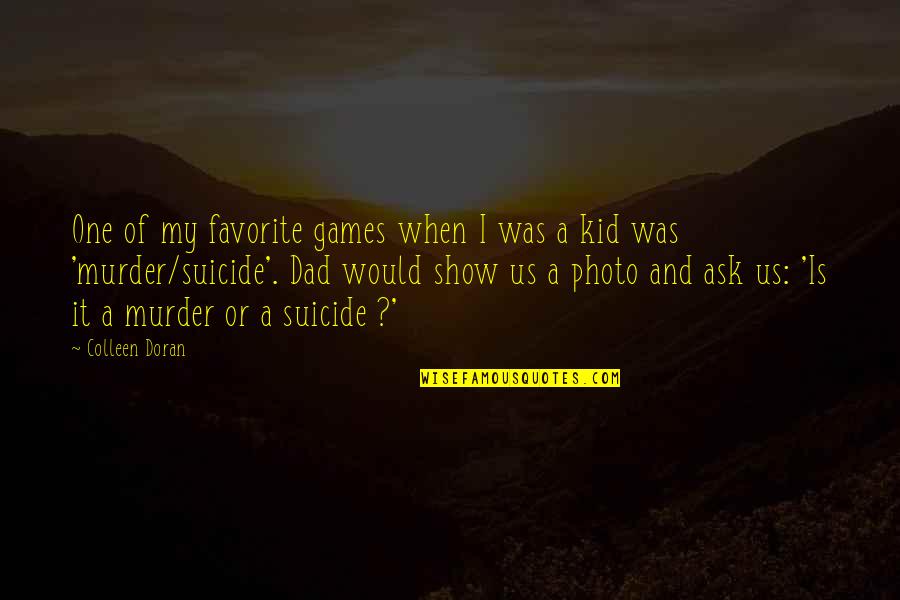 One of my favorite games when I was a kid was 'murder/suicide'. Dad would show us a photo and ask us: 'Is it a murder or a suicide ?' —
Colleen Doran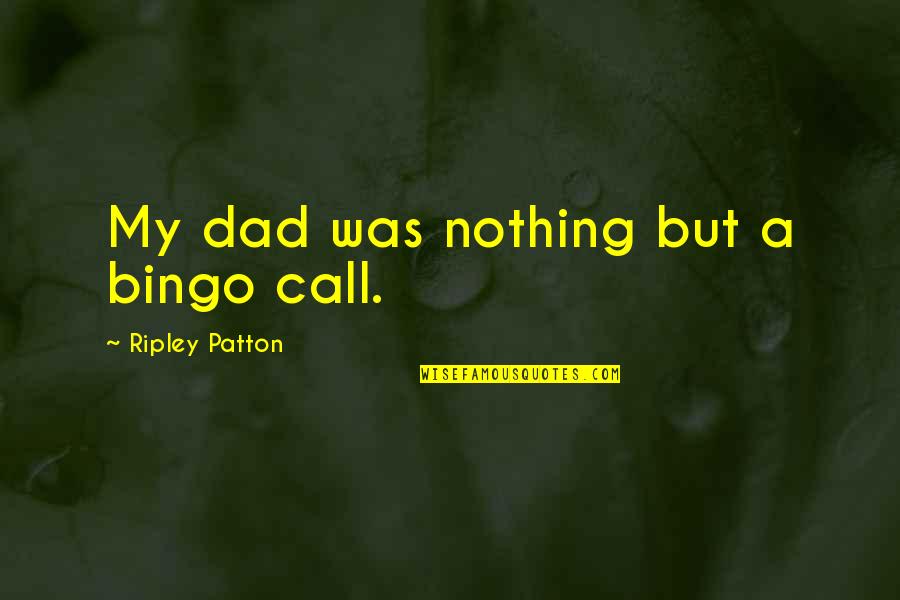 My dad was nothing but a bingo call. —
Ripley Patton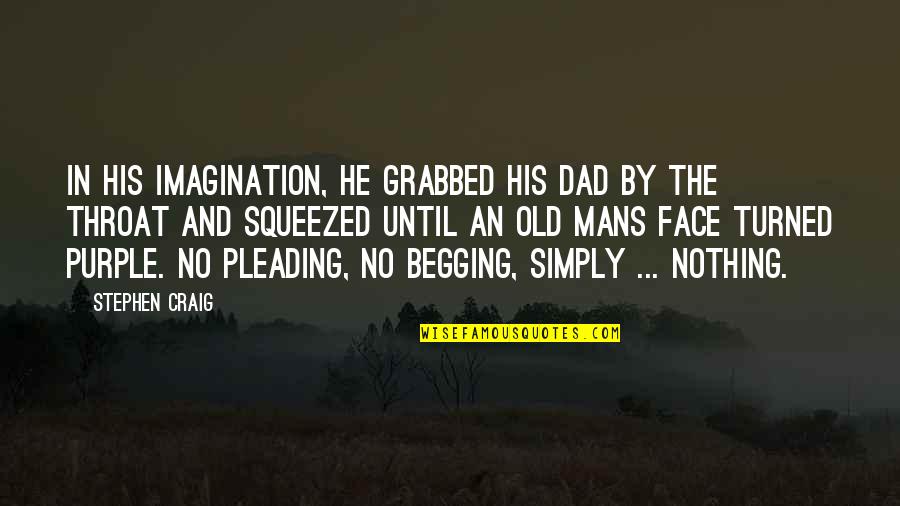 In his imagination, he grabbed his dad by the throat and squeezed until an old mans face turned purple. No pleading, no begging, simply ... nothing. —
Stephen Craig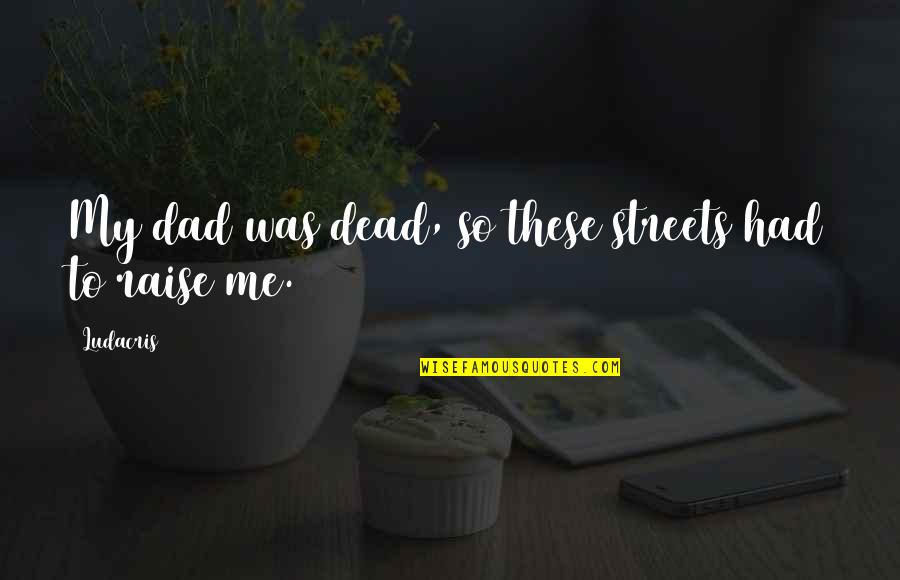 My dad was dead, so these streets had to raise me. —
Ludacris