Dean F. Wilson Quotes
Top 14 wise famous quotes and sayings by Dean F. Wilson
Dean F. Wilson Famous Quotes & Sayings
Discover top inspirational quotes from Dean F. Wilson on Wise Famous Quotes.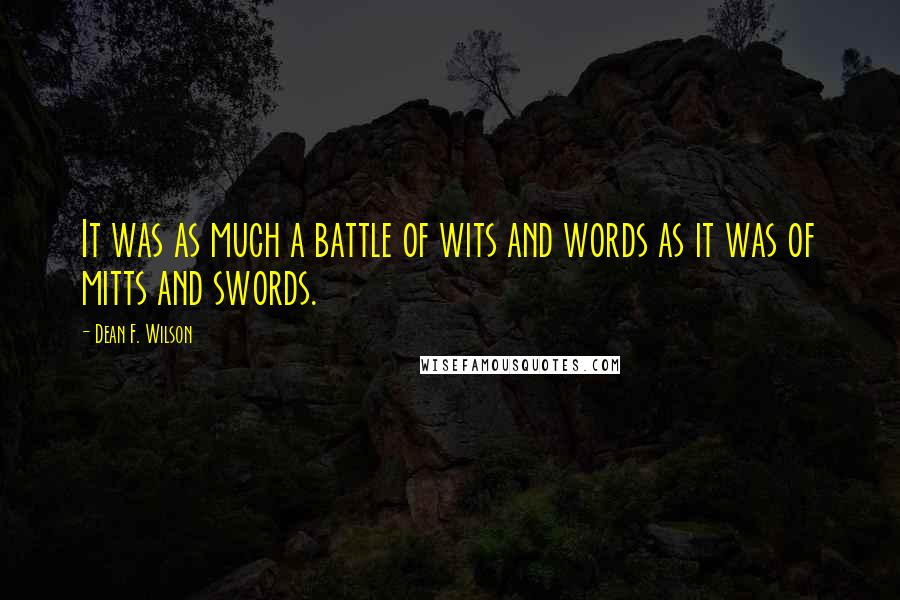 It was as much a battle of wits and words as it was of mitts and swords.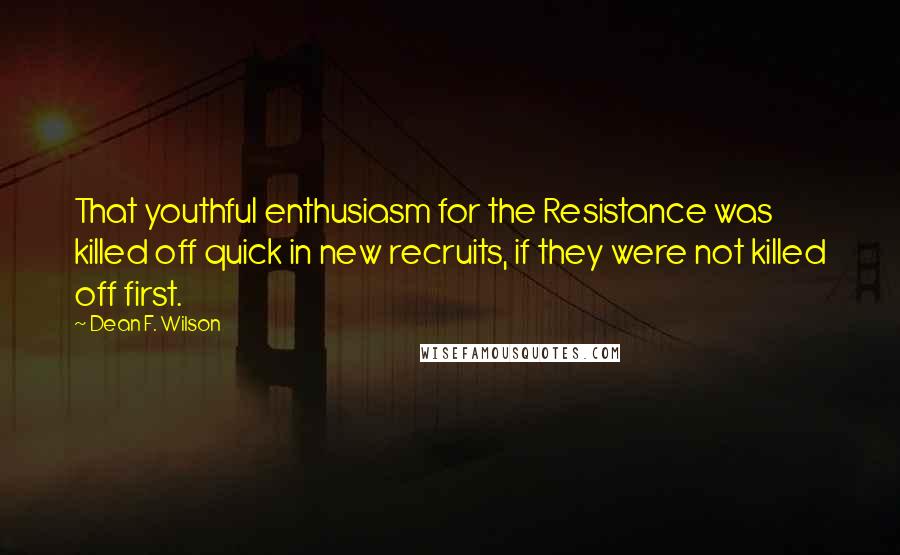 That youthful enthusiasm for the Resistance was killed off quick in new recruits, if they were not killed off first.
When in the house of the enemy, the best rooms are always the ones with the lights out.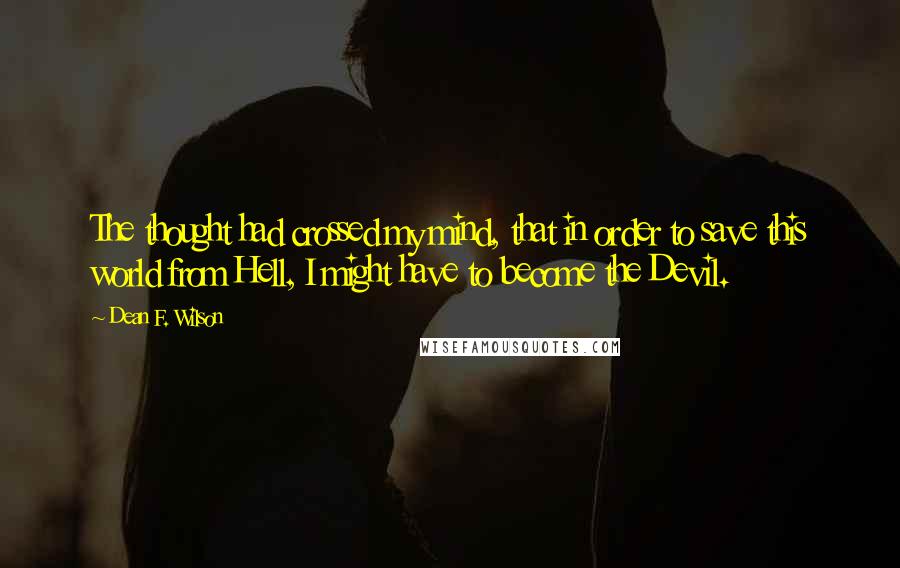 The thought had crossed my mind, that in order to save this world from Hell, I might have to become the Devil.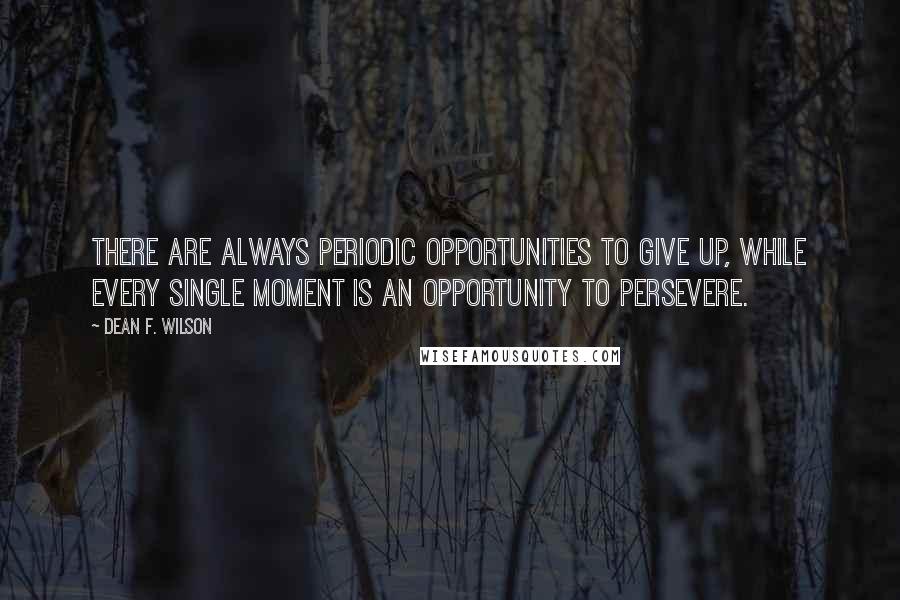 There are always periodic opportunities to give up, while every single moment is an opportunity to persevere.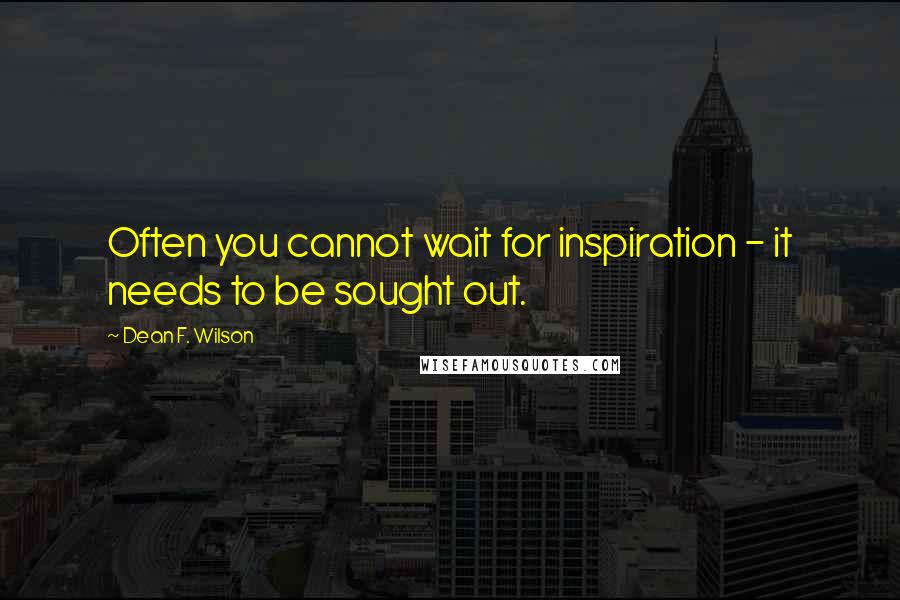 Often you cannot wait for inspiration - it needs to be sought out.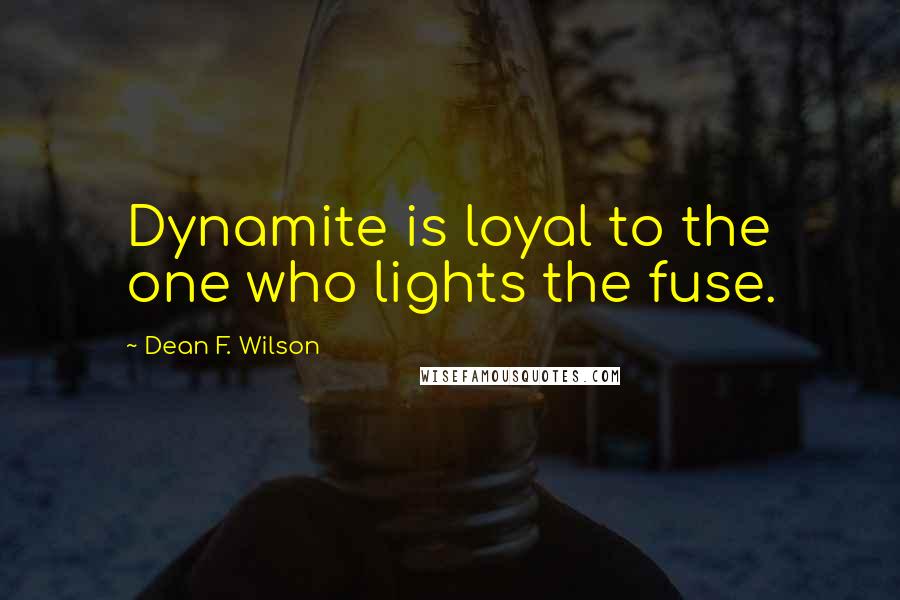 Dynamite is loyal to the one who lights the fuse.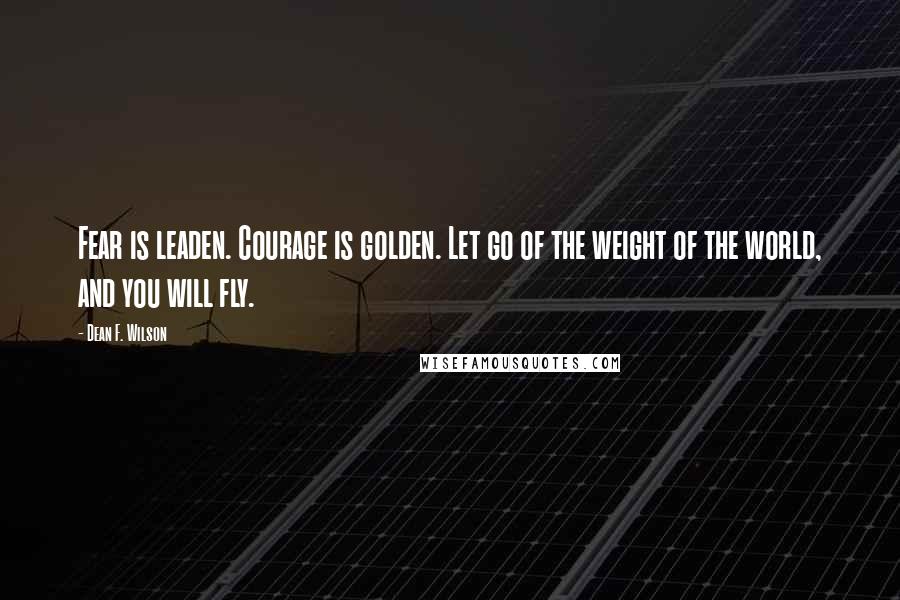 Fear is leaden. Courage is golden. Let go of the weight of the world, and you will fly.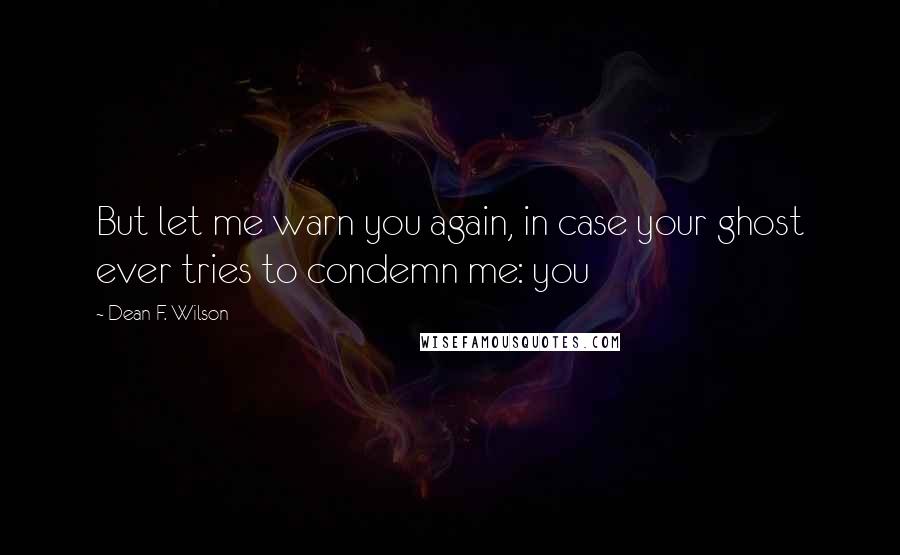 But let me warn you again, in case your ghost ever tries to condemn me: you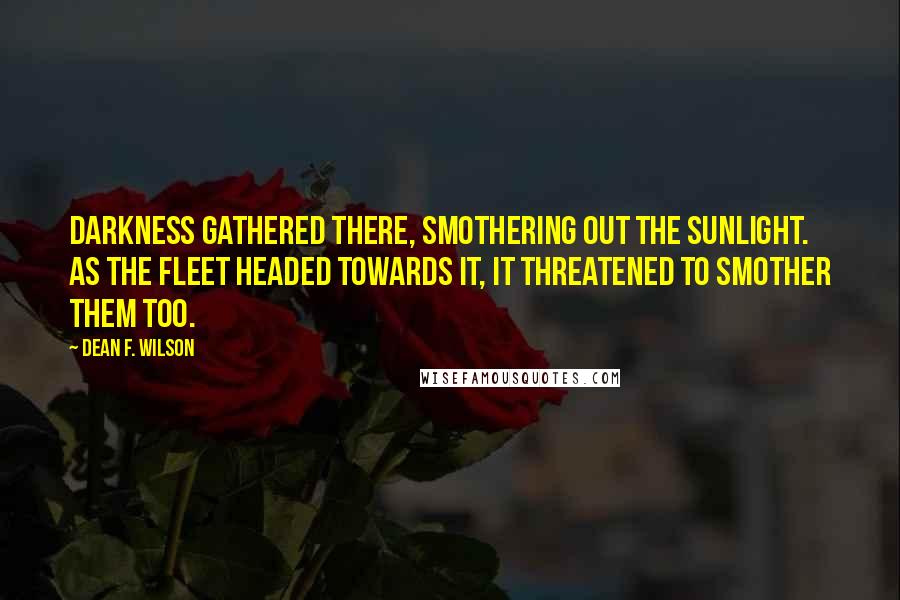 Darkness gathered there, smothering out the sunlight. As the fleet headed towards it, it threatened to smother them too.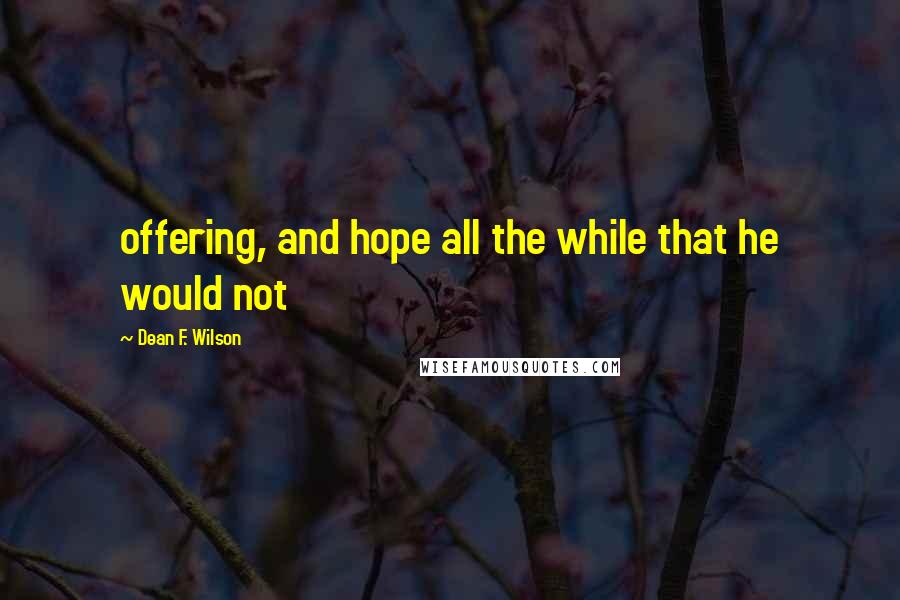 offering, and hope all the while that he would not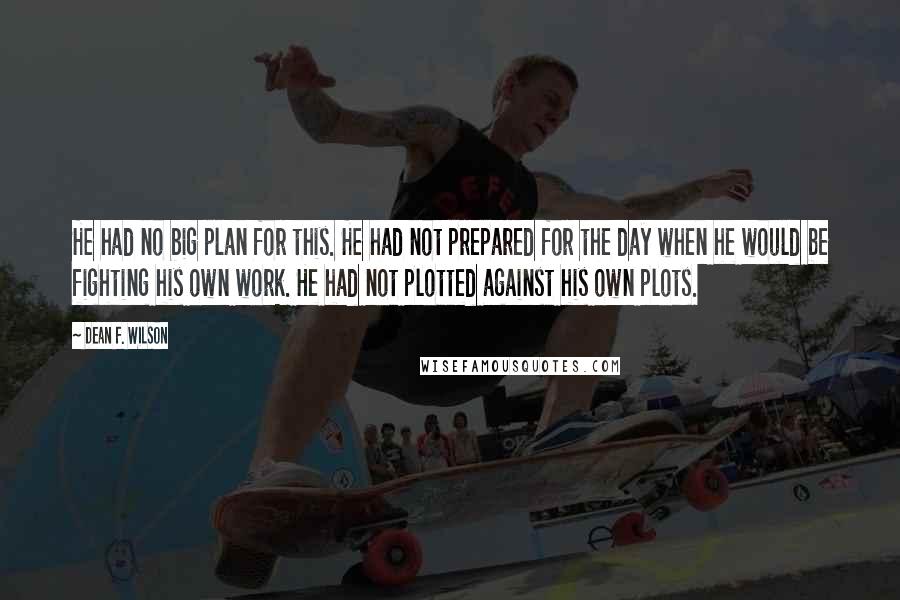 He had no big plan for this. He had not prepared for the day when he would be fighting his own work. He had not plotted against his own plots.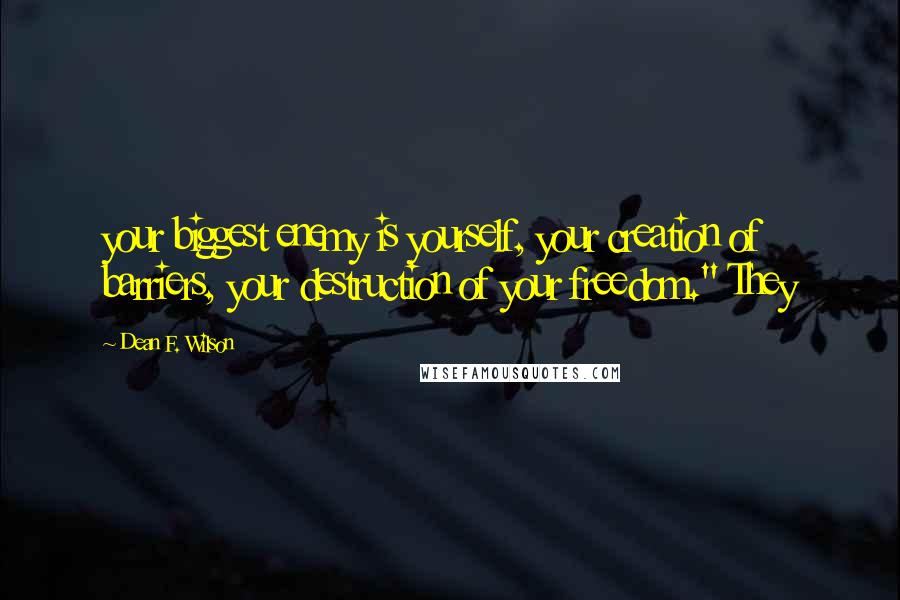 your biggest enemy is yourself, your creation of barriers, your destruction of your freedom." They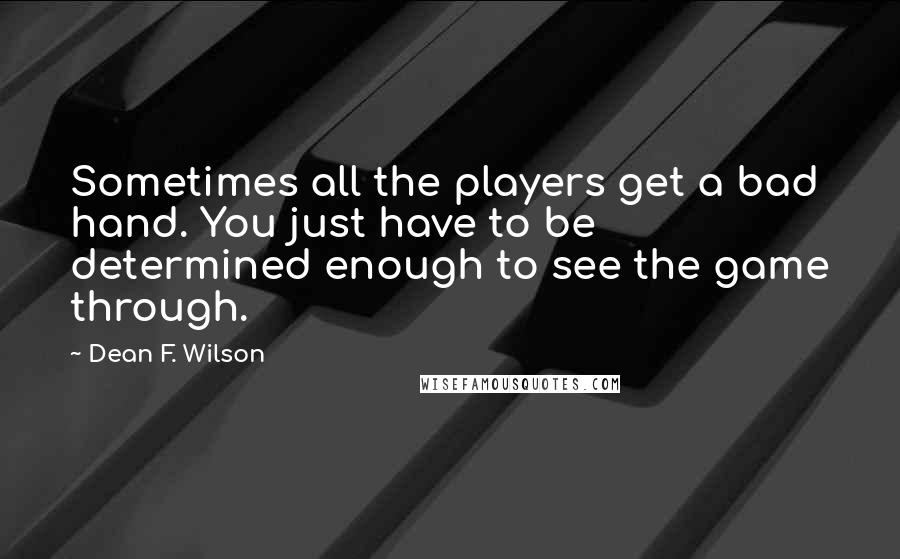 Sometimes all the players get a bad hand. You just have to be determined enough to see the game through.