The First Kiss Of Love Quotes
Collection of top 43 famous quotes about The First Kiss Of Love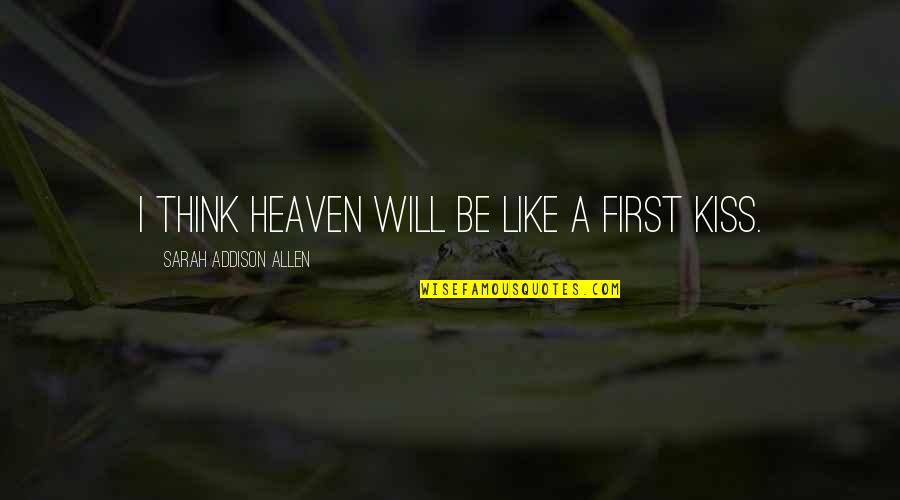 I think Heaven will be like a first kiss.
—
Sarah Addison Allen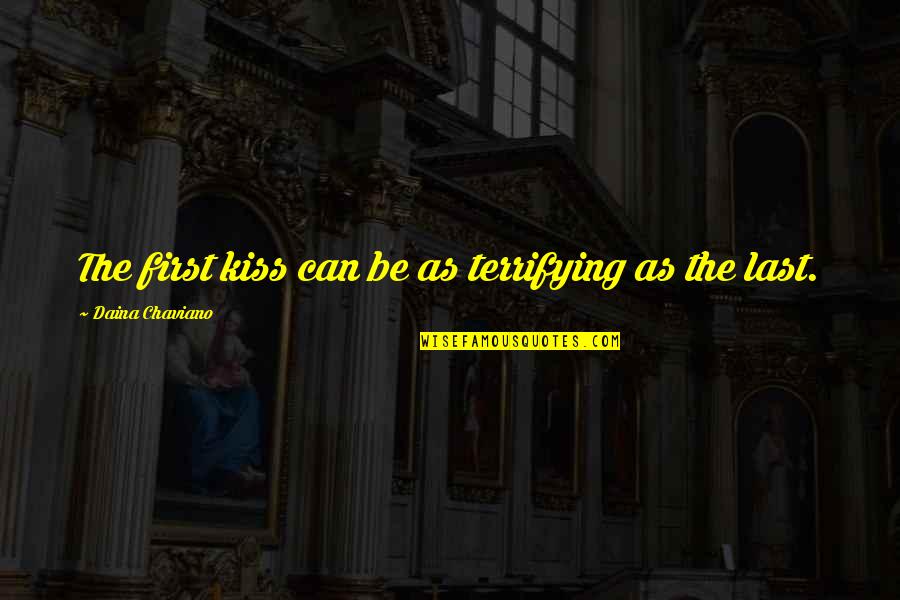 The first kiss can be as terrifying as the last.
—
Daina Chaviano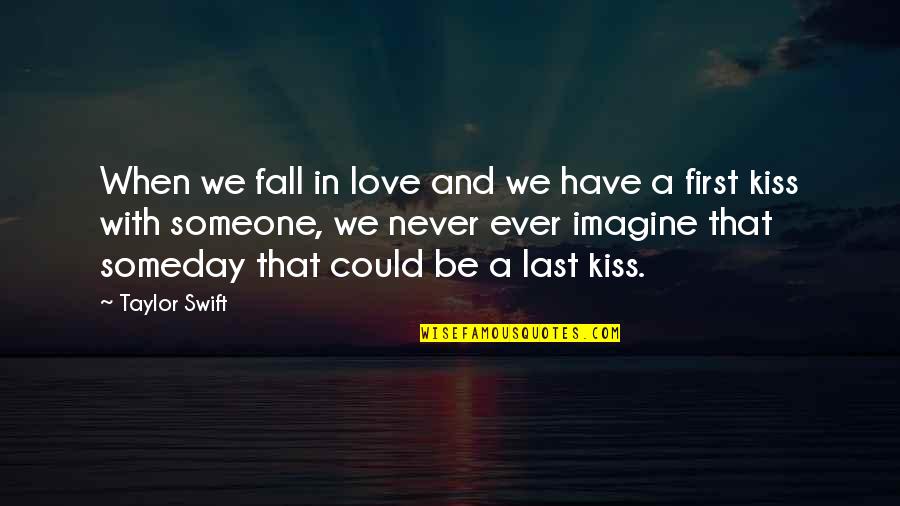 When we fall in love and we have a first kiss with someone, we never ever imagine that someday that could be a last kiss.
—
Taylor Swift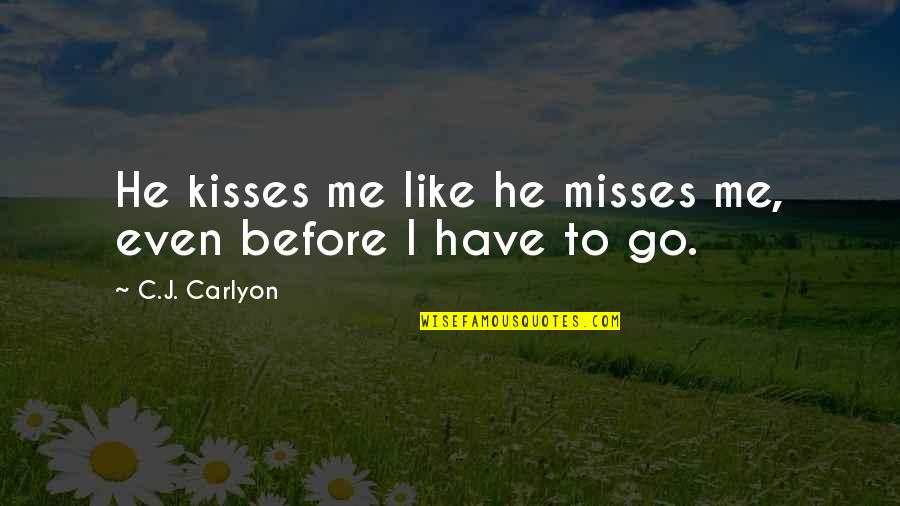 He kisses me like he misses me, even before I have to go.
—
C.J. Carlyon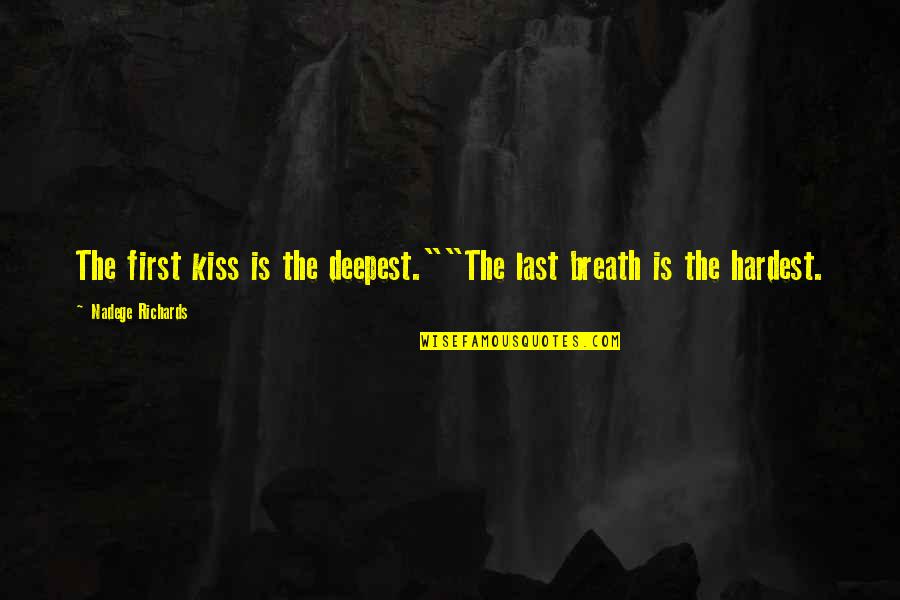 The first kiss is the deepest."
"The last breath is the hardest.
—
Nadege Richards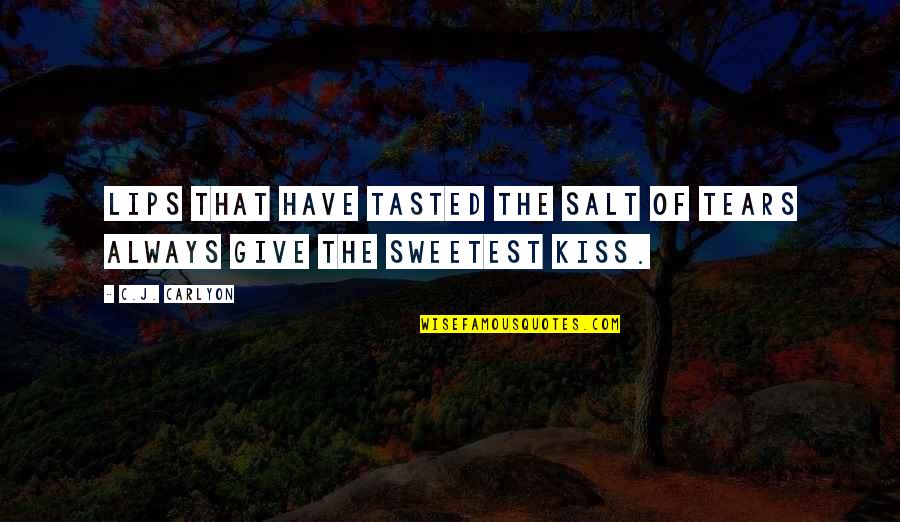 Lips that have tasted the salt of tears always give the sweetest kiss.
—
C.J. Carlyon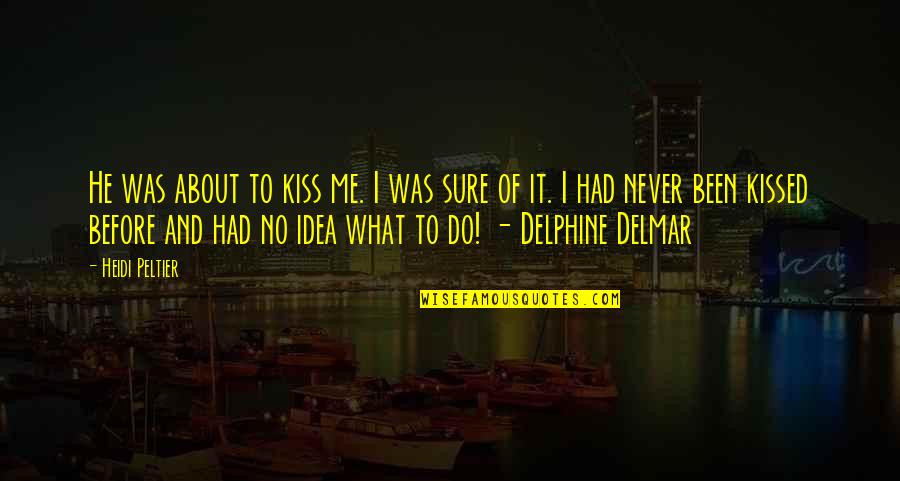 He was about to kiss me. I was sure of it. I had never been kissed before and had no idea what to do! - Delphine Delmar —
Heidi Peltier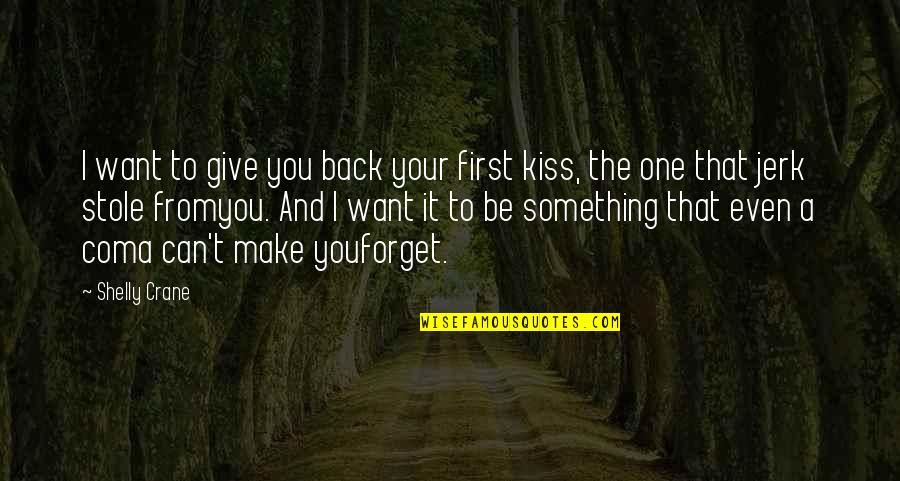 I want to give you back your first kiss, the one that jerk stole from
you. And I want it to be something that even a coma can't make you
forget. —
Shelly Crane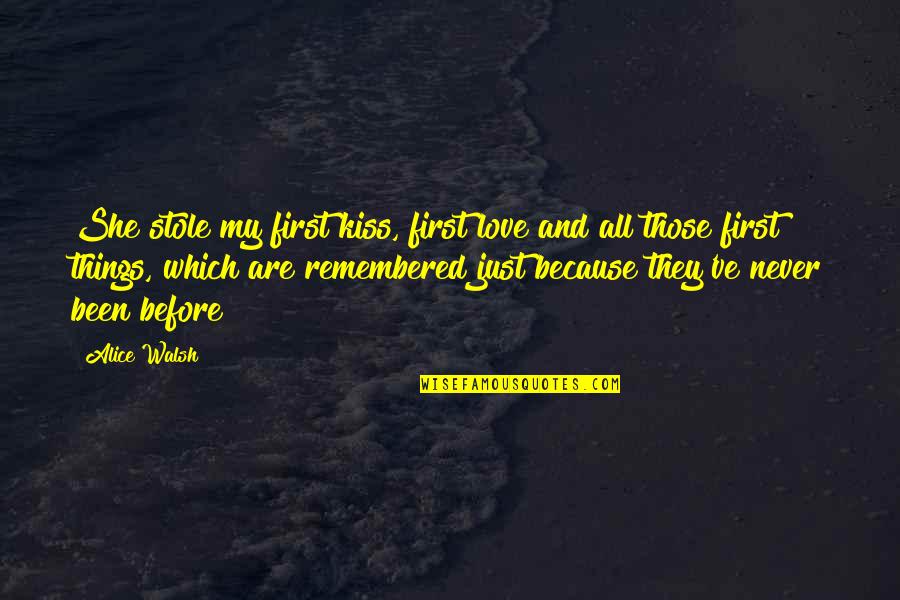 She stole my first kiss, first love and all those first things, which are remembered just because they've never been before —
Alice Walsh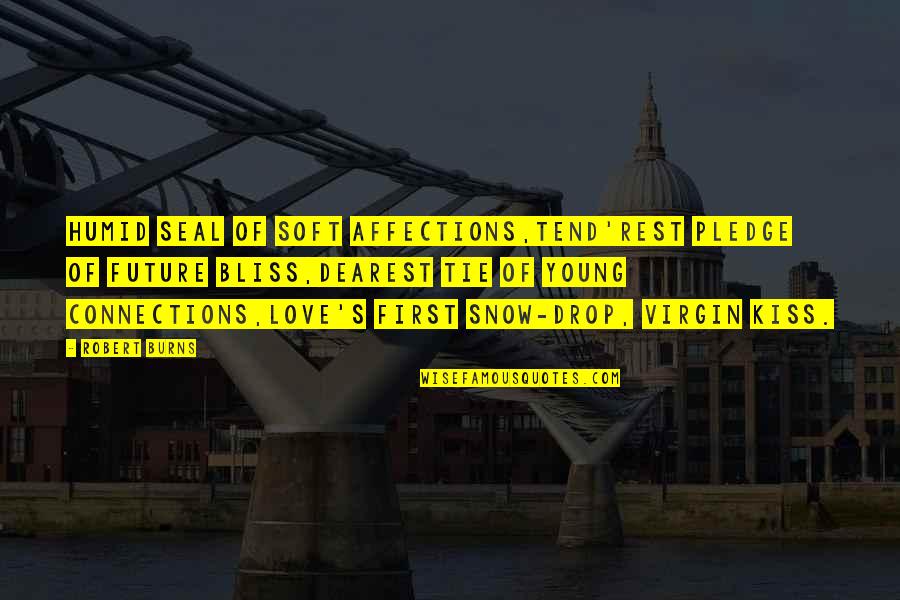 Humid seal of soft affections,
Tend'rest pledge of future bliss,
Dearest tie of young connections,
Love's first snow-drop, virgin kiss. —
Robert Burns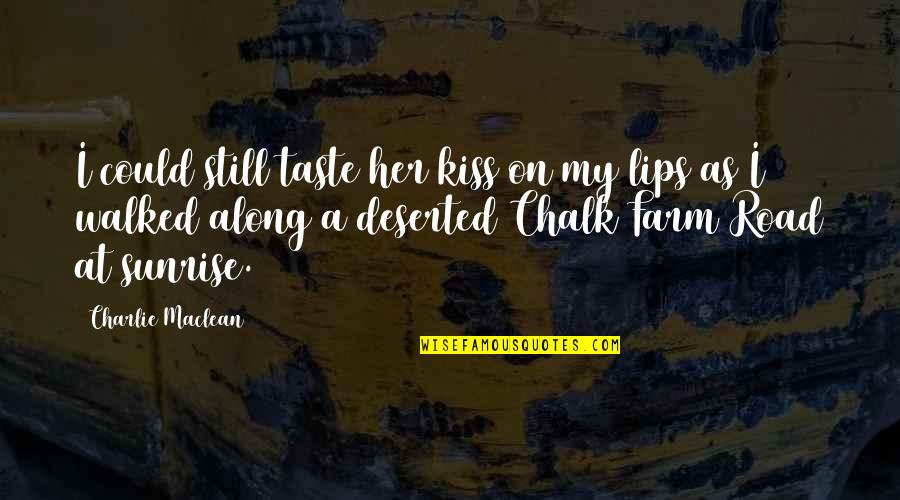 I could still taste her kiss on my lips as I walked along a deserted Chalk Farm Road at sunrise. —
Charlie Maclean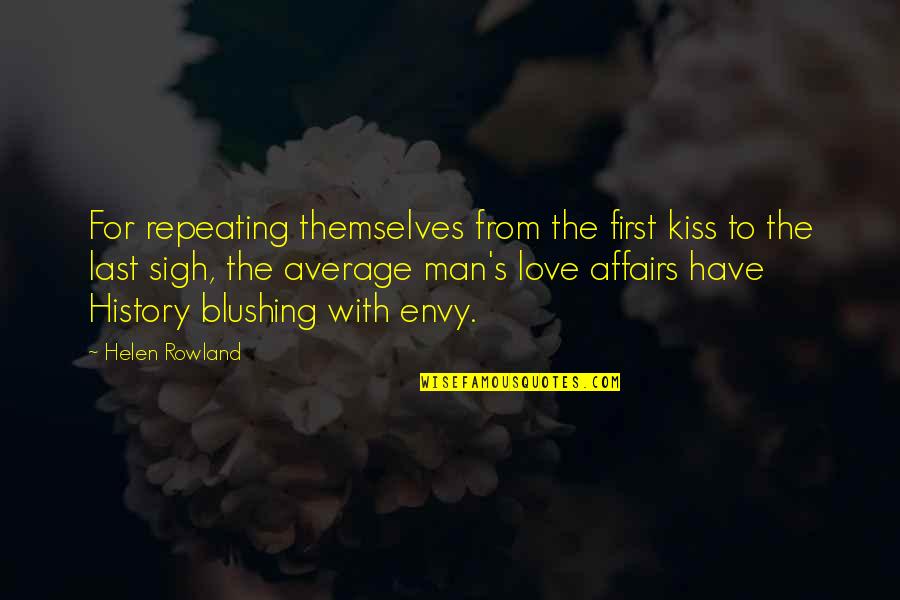 For repeating themselves from the first kiss to the last sigh, the average man's love affairs have History blushing with envy. —
Helen Rowland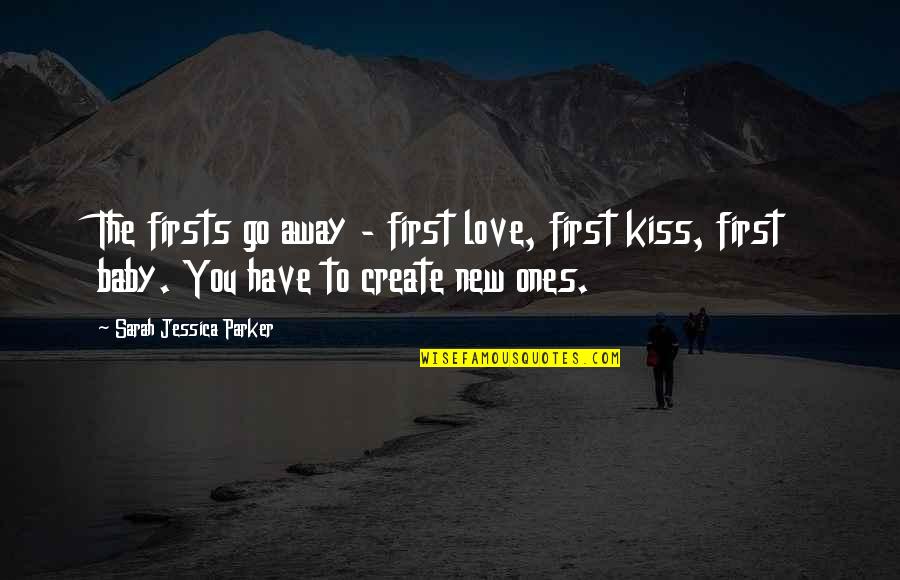 The firsts go away - first love, first kiss, first baby. You have to create new ones. —
Sarah Jessica Parker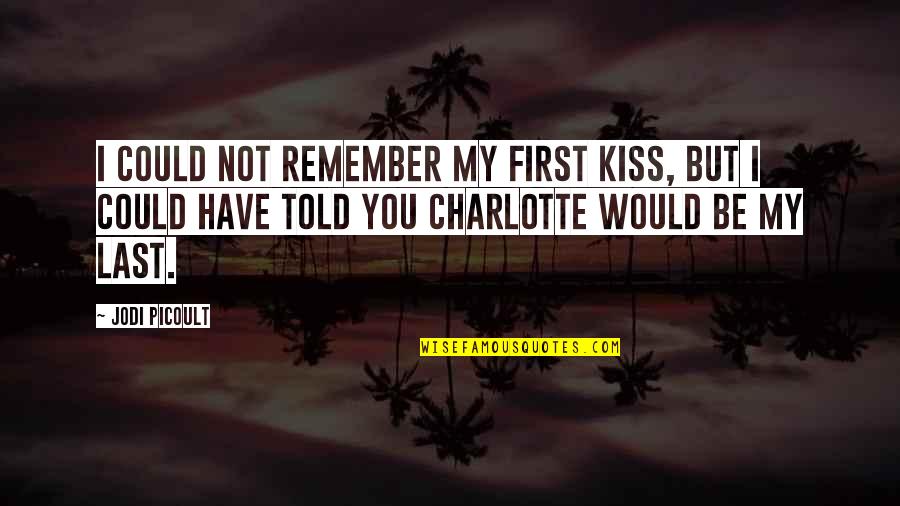 I could not remember my first kiss, but I could have told you Charlotte would be my last. —
Jodi Picoult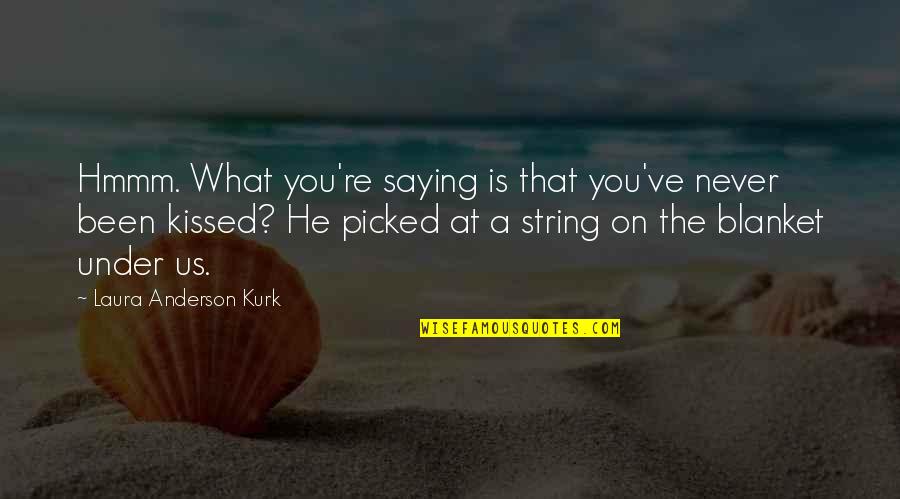 Hmmm. What you're saying is that you've never been kissed? He picked at a string on the blanket under us. —
Laura Anderson Kurk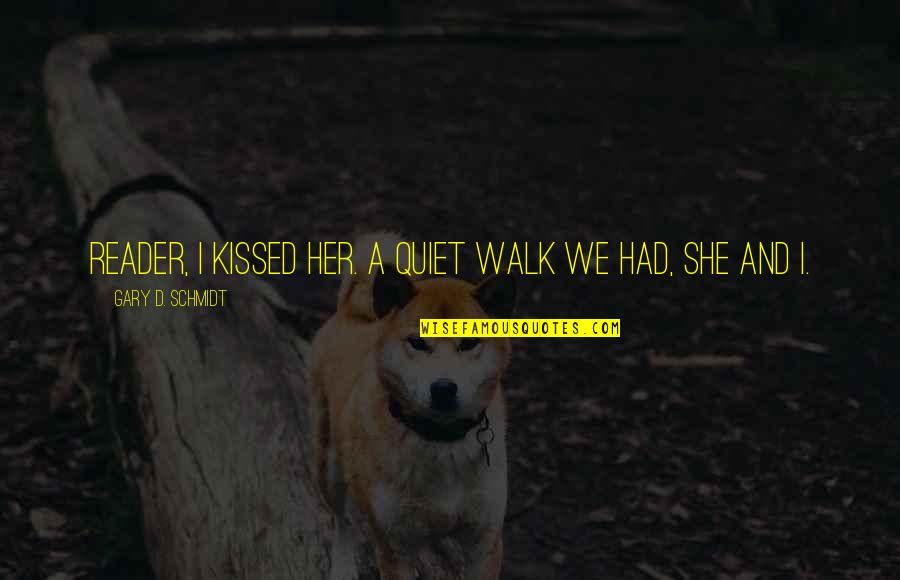 Reader, I kissed her. A quiet walk we had, she and I. —
Gary D. Schmidt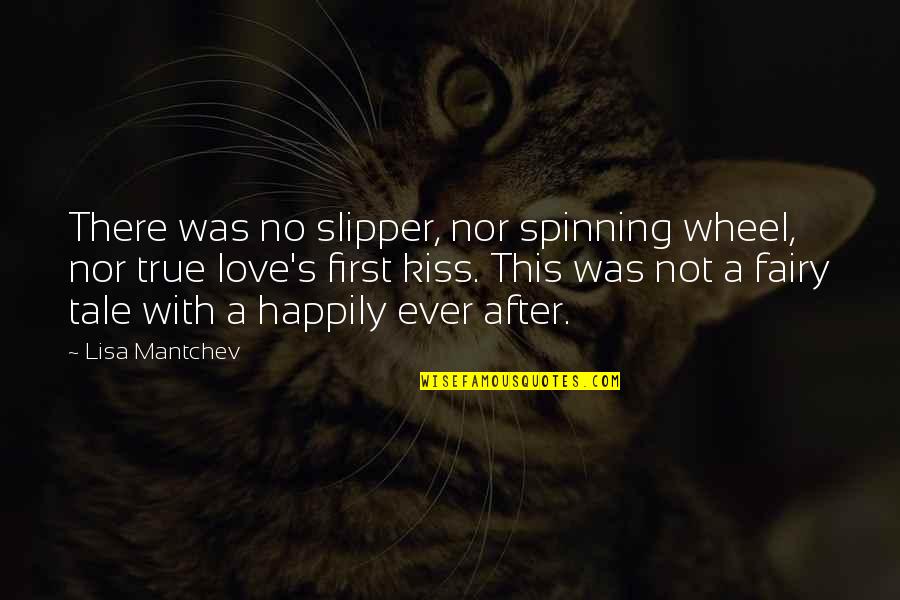 There was no slipper, nor spinning wheel, nor true love's first kiss. This was not a fairy tale with a happily ever after. —
Lisa Mantchev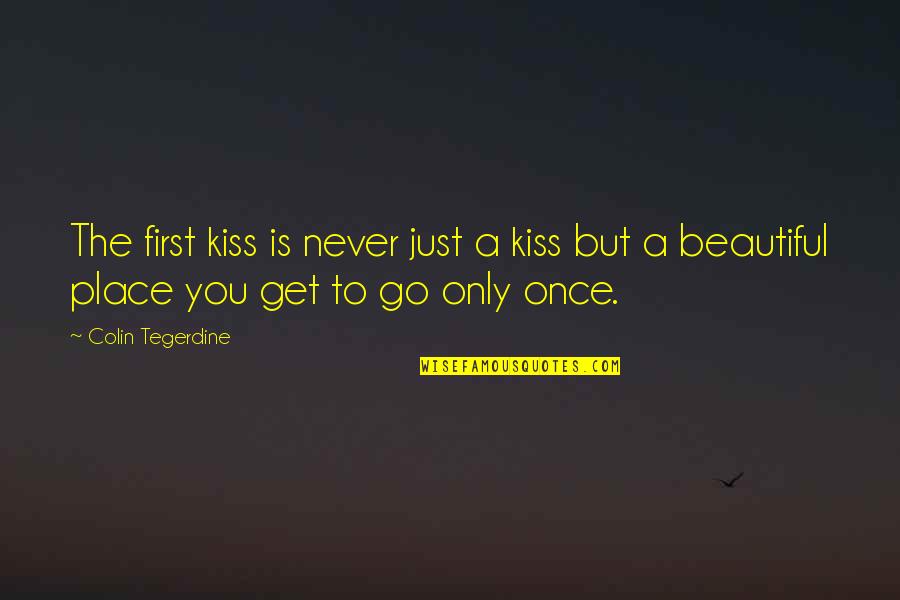 The first kiss is never just a kiss but a beautiful place you get to go only once. —
Colin Tegerdine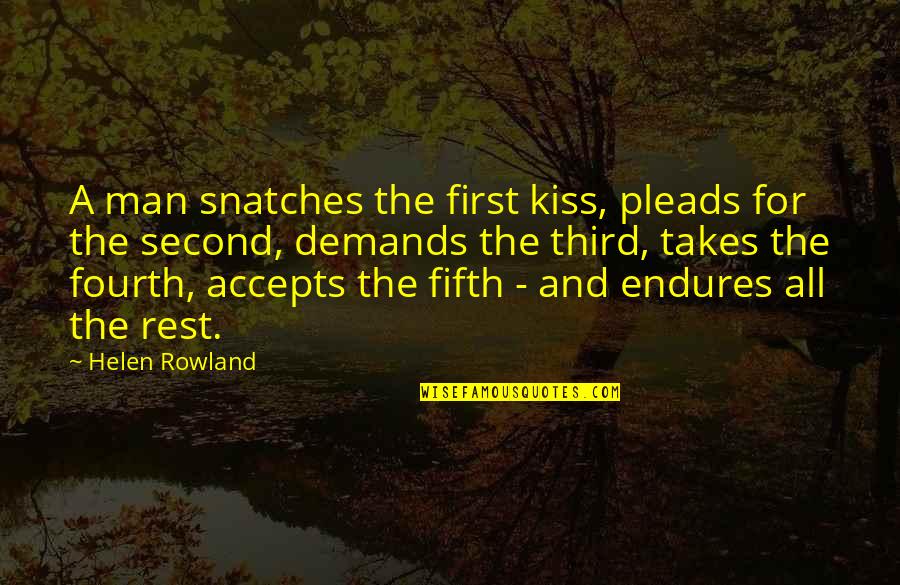 A man snatches the first kiss, pleads for the second, demands the third, takes the fourth, accepts the fifth - and endures all the rest. —
Helen Rowland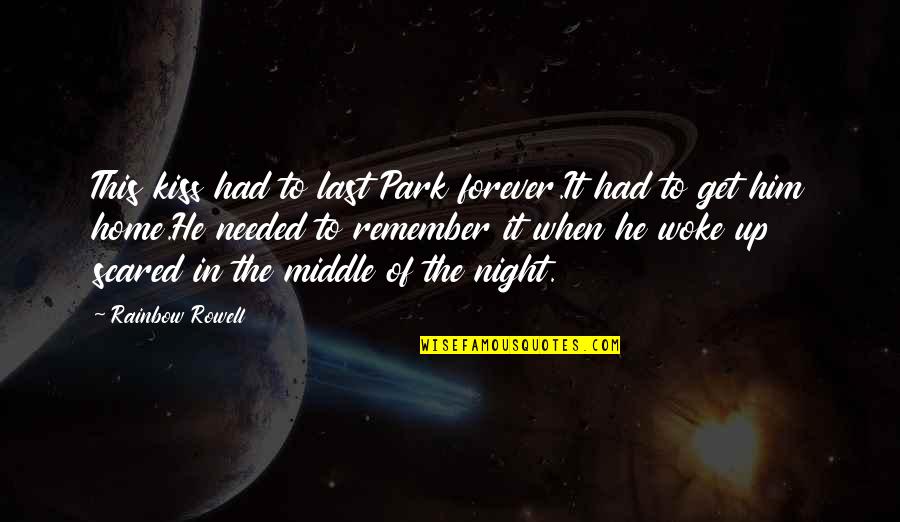 This kiss had to last Park forever.
It had to get him home.
He needed to remember it when he woke up scared in the middle of the night. —
Rainbow Rowell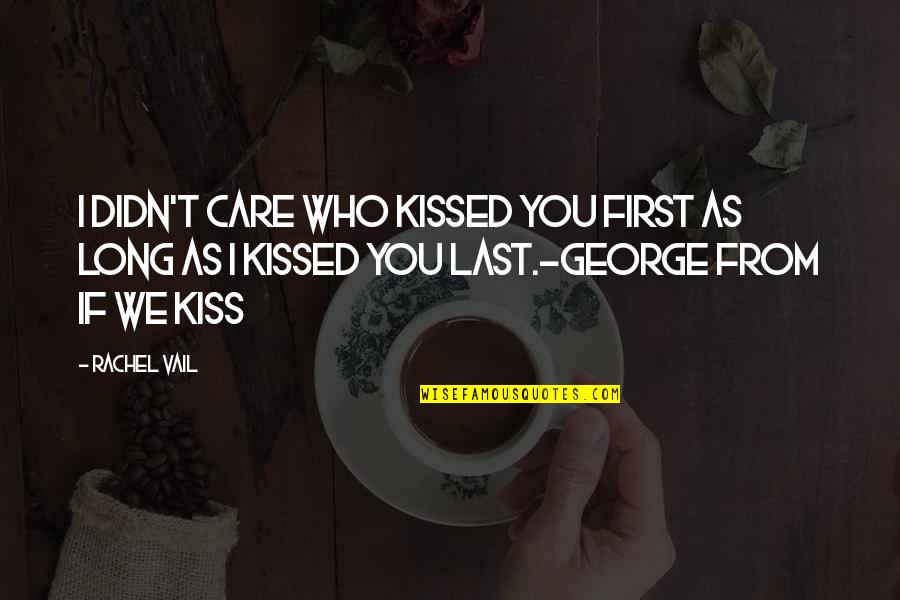 I didn't care who kissed you first as long as I kissed you last.
-George from If We Kiss —
Rachel Vail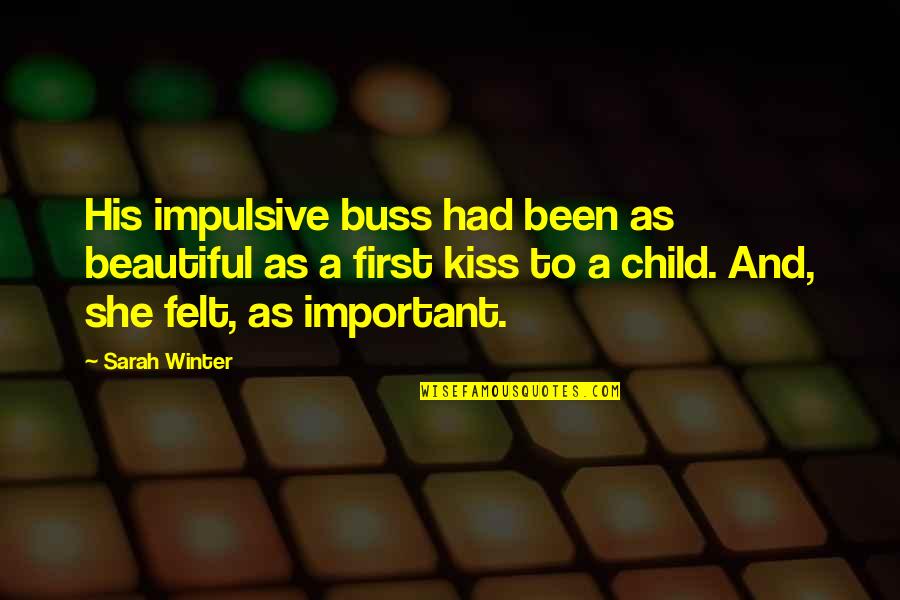 His impulsive buss had been as beautiful as a first kiss to a child. And, she felt, as important. —
Sarah Winter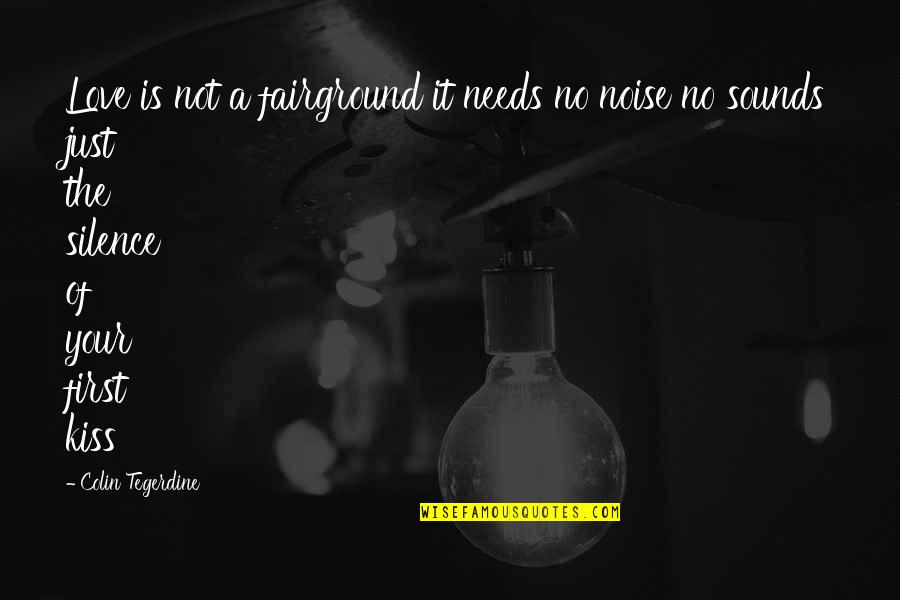 Love is not a fairground it needs no noise no sounds just the silence of your first kiss —
Colin Tegerdine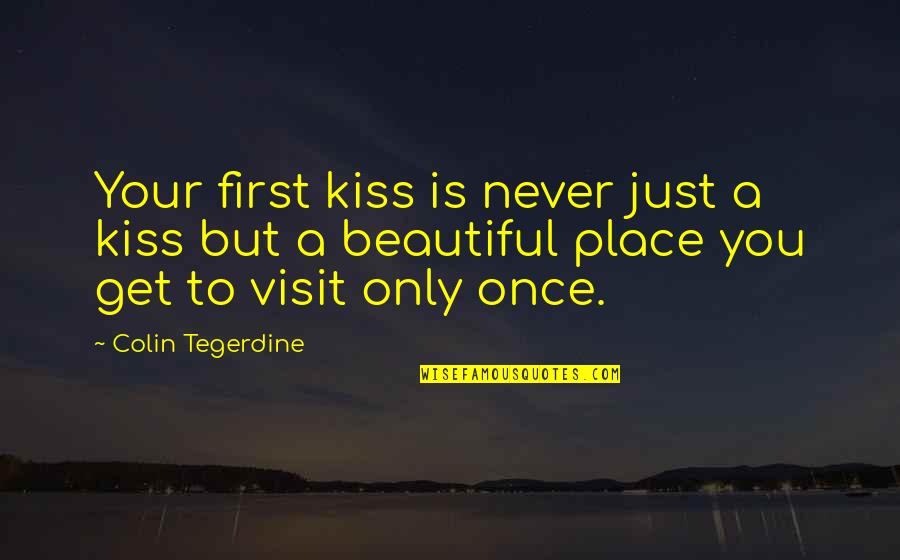 Your first kiss is never just a kiss but a beautiful place you get to visit only once. —
Colin Tegerdine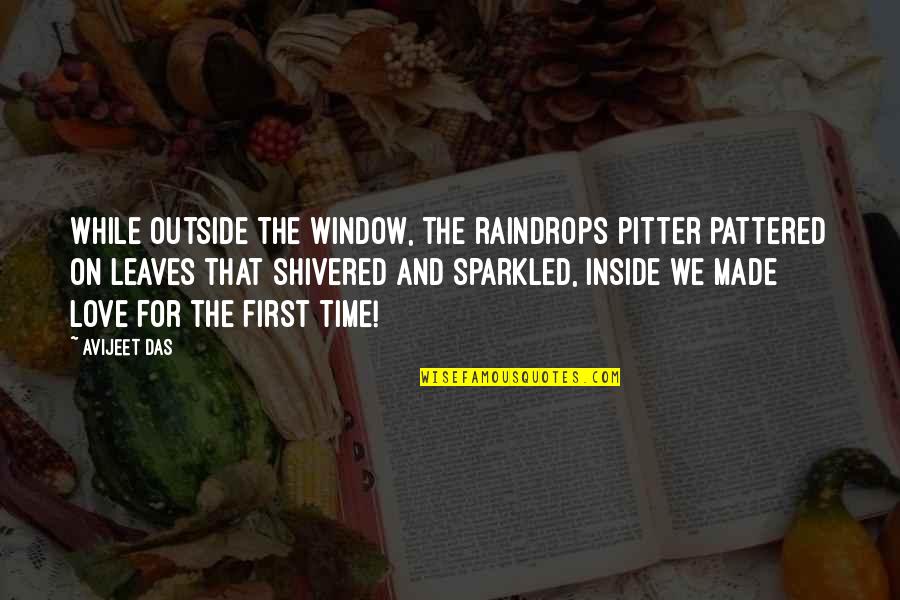 While outside the window, the raindrops pitter pattered on leaves that shivered and sparkled, inside we made love for the first time! —
Avijeet Das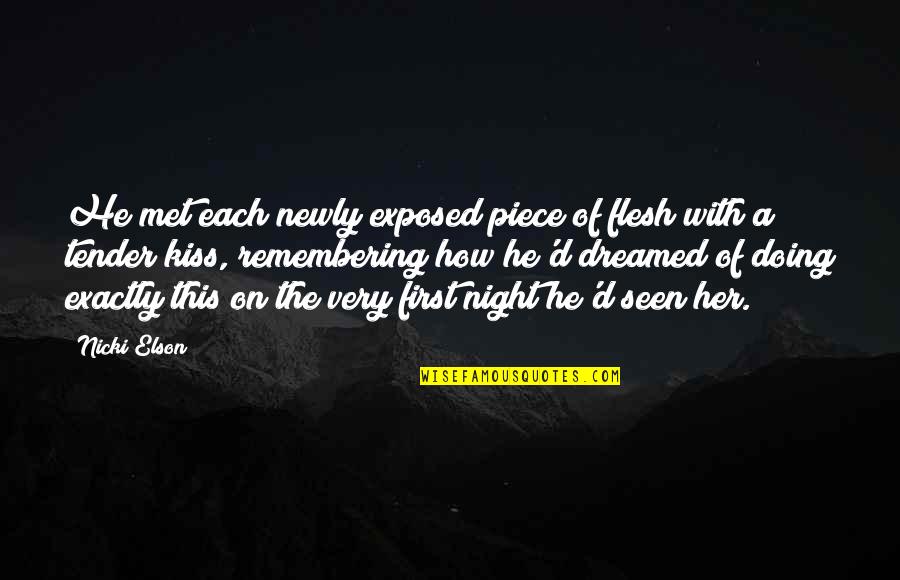 He met each newly exposed piece of flesh with a tender kiss, remembering how he'd dreamed of doing exactly this on the very first night he'd seen her. —
Nicki Elson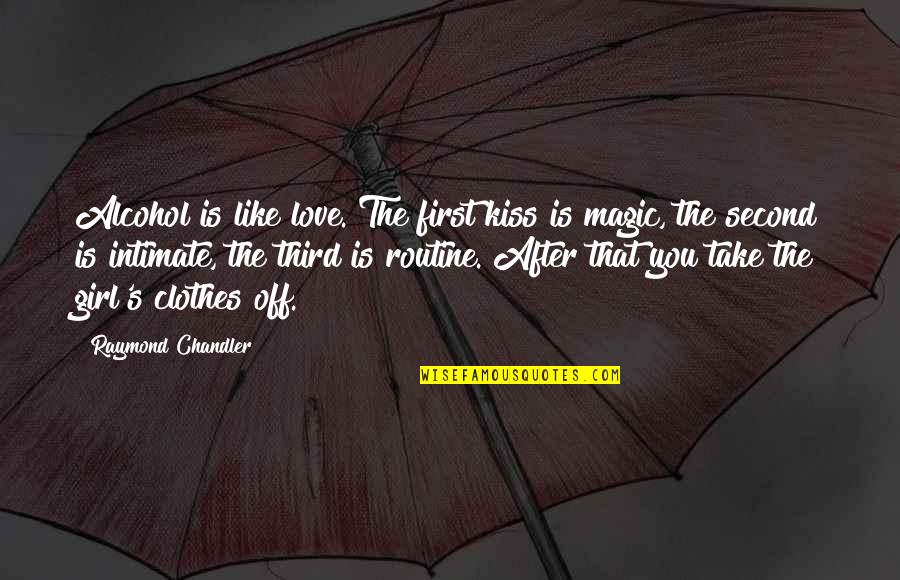 Alcohol is like love. The first kiss is magic, the second is intimate, the third is routine. After that you take the girl's clothes off. —
Raymond Chandler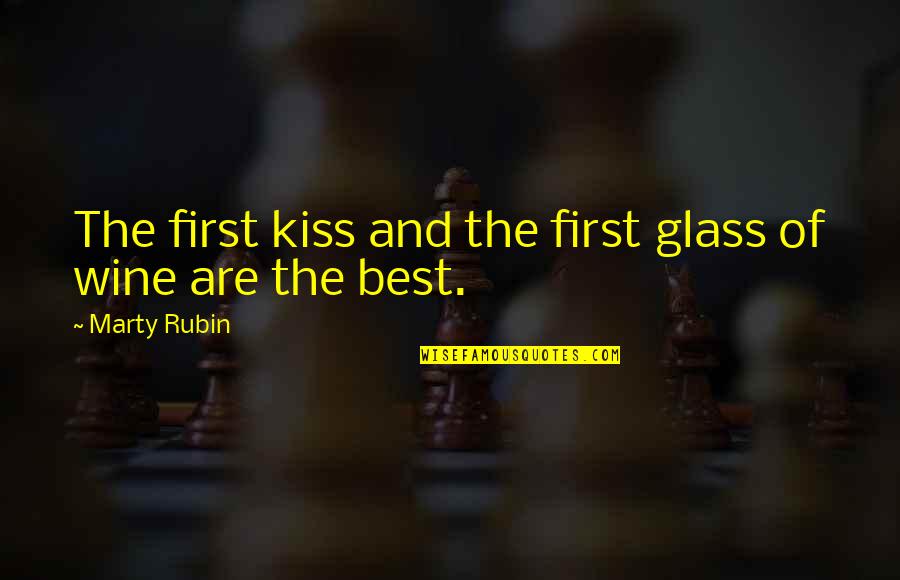 The first kiss and the first glass of wine are the best. —
Marty Rubin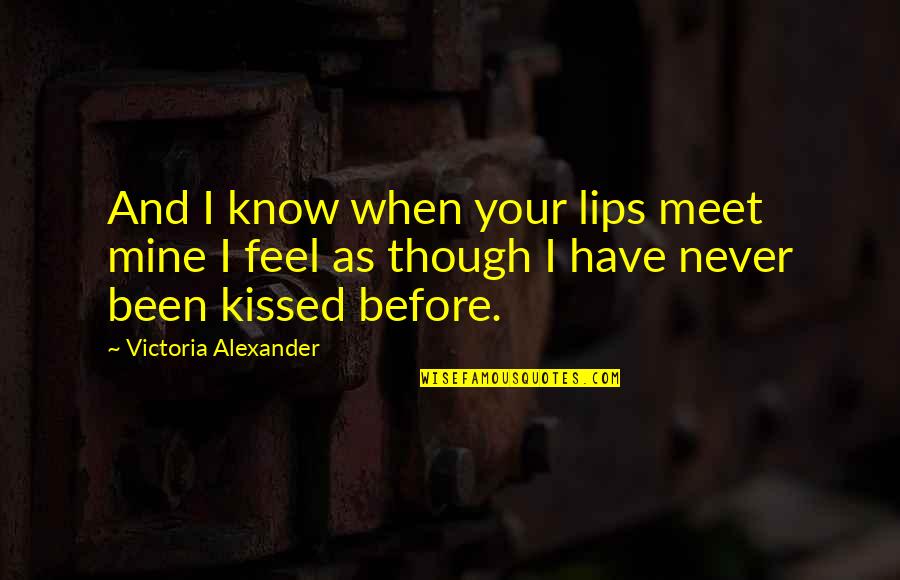 And I know when your lips meet mine I feel as though I have never been kissed before. —
Victoria Alexander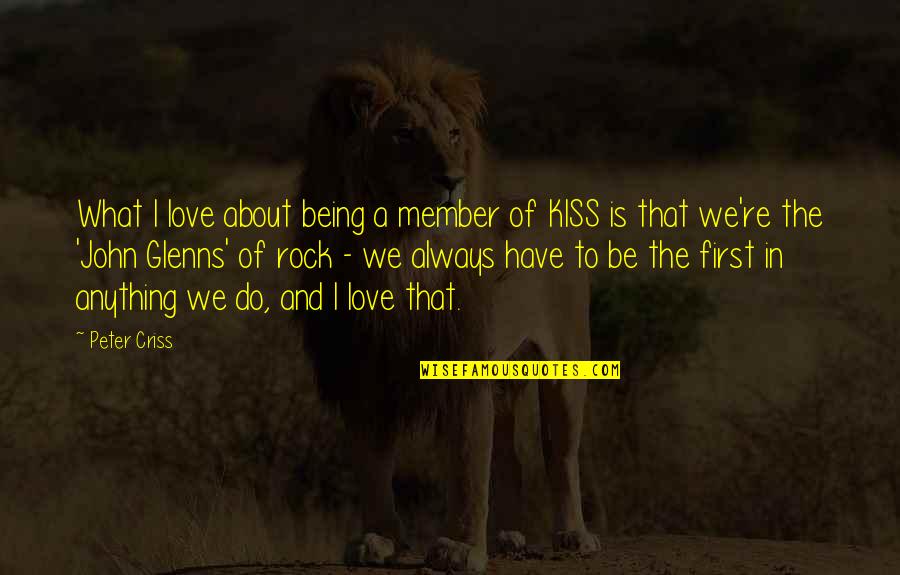 What I love about being a member of KISS is that we're the 'John Glenns' of rock - we always have to be the first in anything we do, and I love that. —
Peter Criss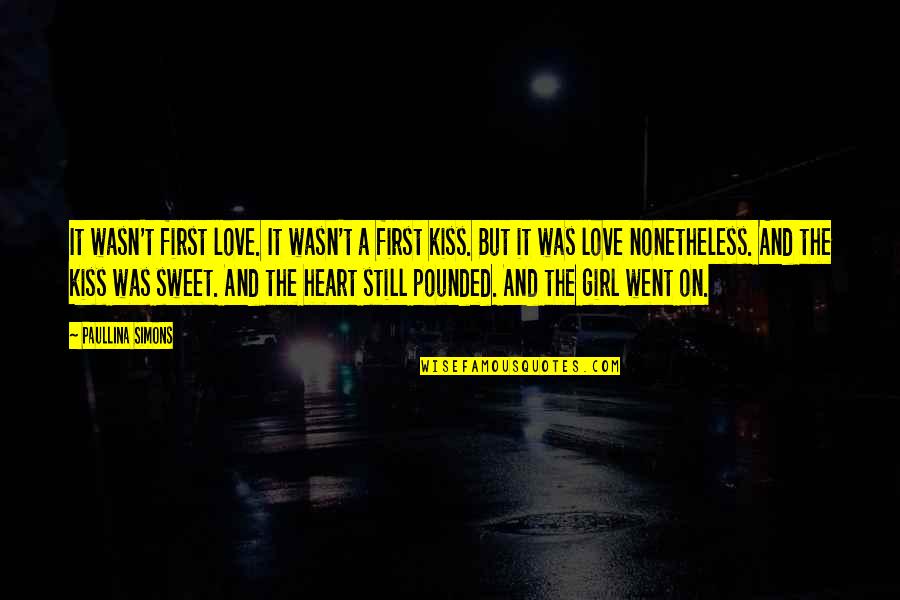 It wasn't first love. It wasn't a first kiss. But it was love nonetheless. And the kiss was sweet. And the heart still pounded. And the girl went on. —
Paullina Simons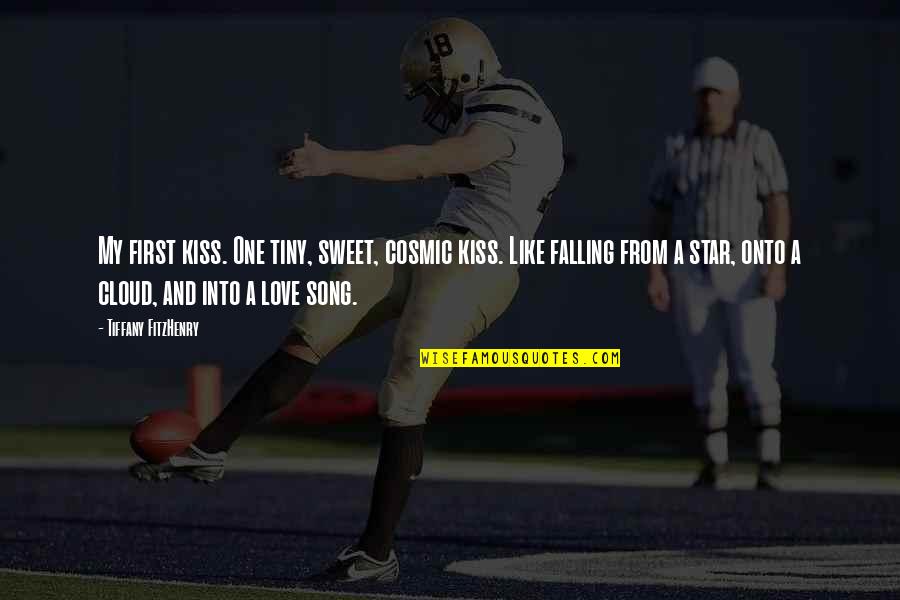 My first kiss. One tiny, sweet, cosmic kiss. Like falling from a star, onto a cloud, and into a love song. —
Tiffany FitzHenry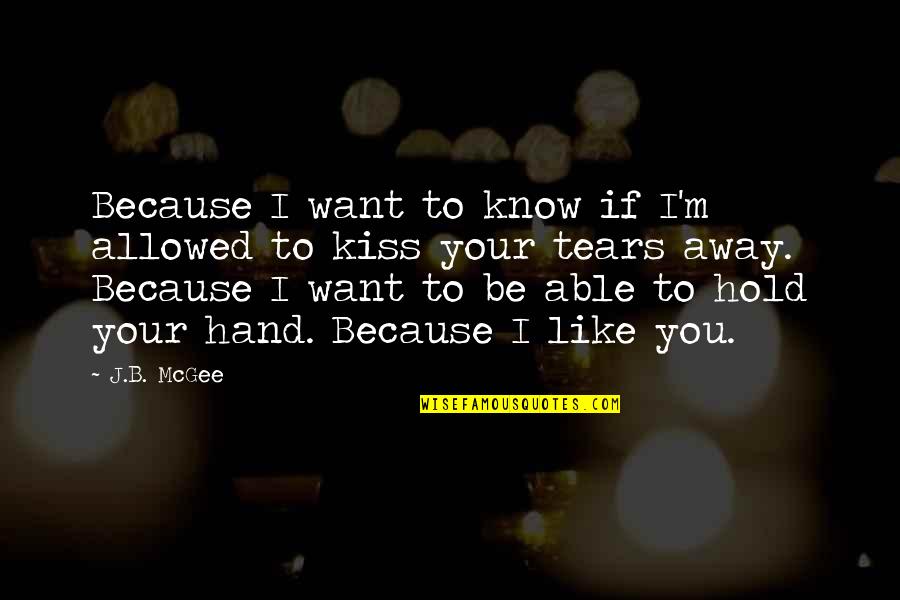 Because I want to know if I'm allowed to kiss your tears away. Because I want to be able to hold your hand. Because I like you. —
J.B. McGee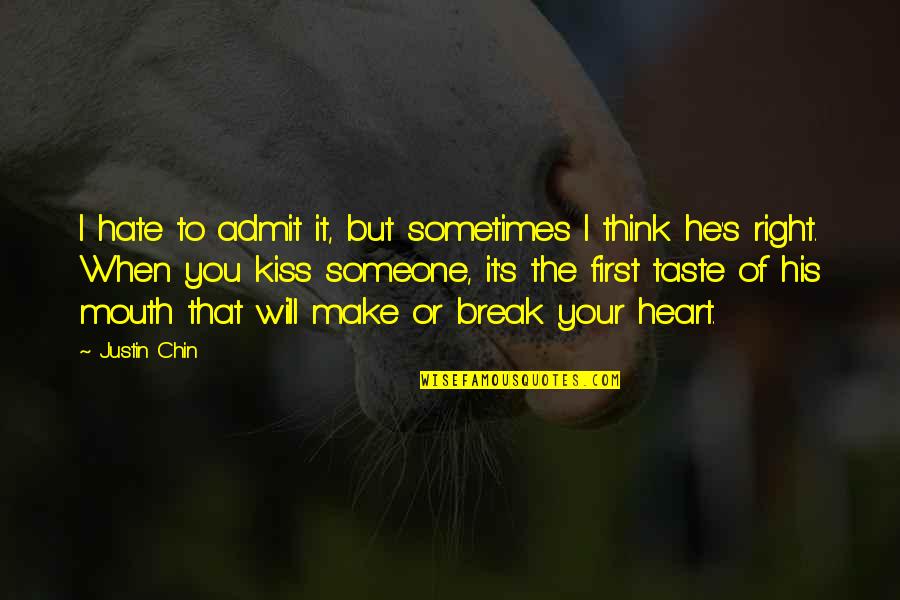 I hate to admit it, but sometimes I think he's right. When you kiss someone, it's the first taste of his mouth that will make or break your heart. —
Justin Chin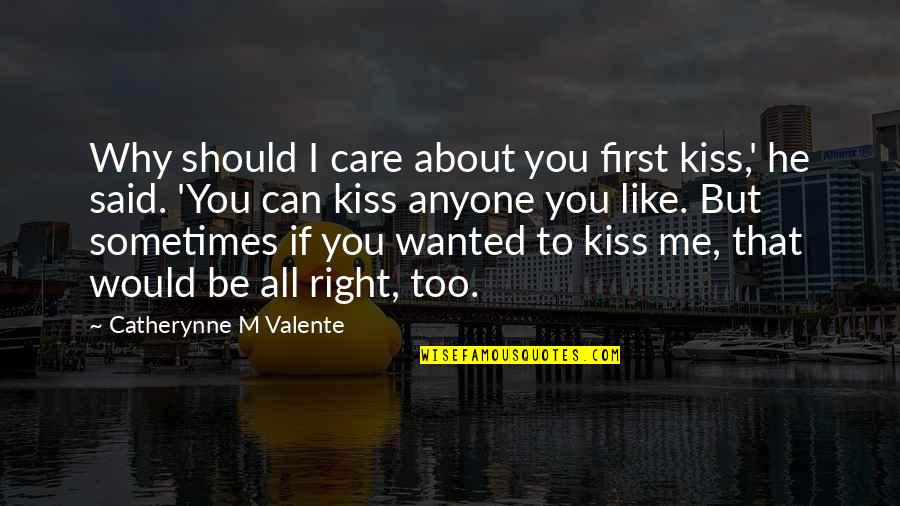 Why should I care about you first kiss,' he said. 'You can kiss anyone you like. But sometimes if you wanted to kiss me, that would be all right, too. —
Catherynne M Valente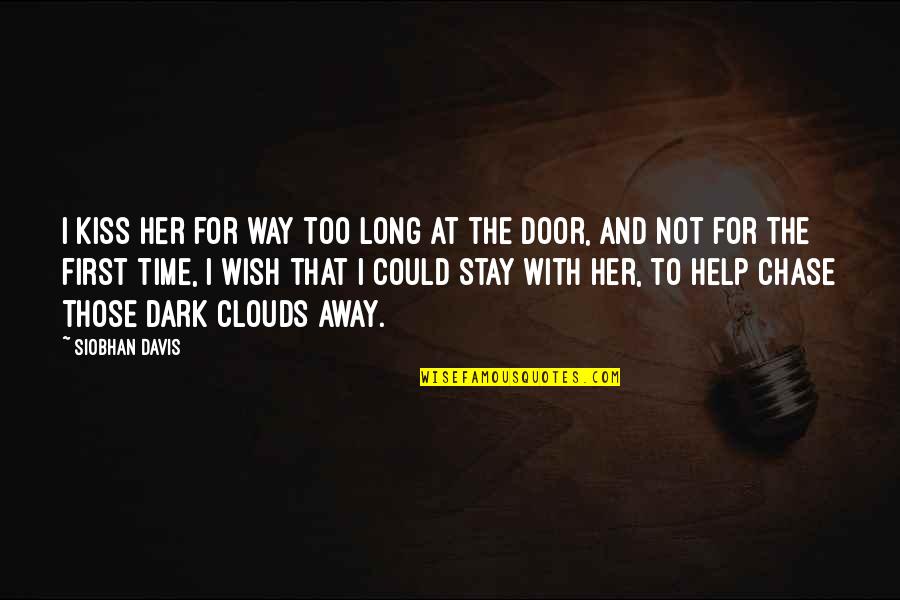 I kiss her for way too long at the door, and not for the first time, I wish that I could stay with her, to help chase those dark clouds away. —
Siobhan Davis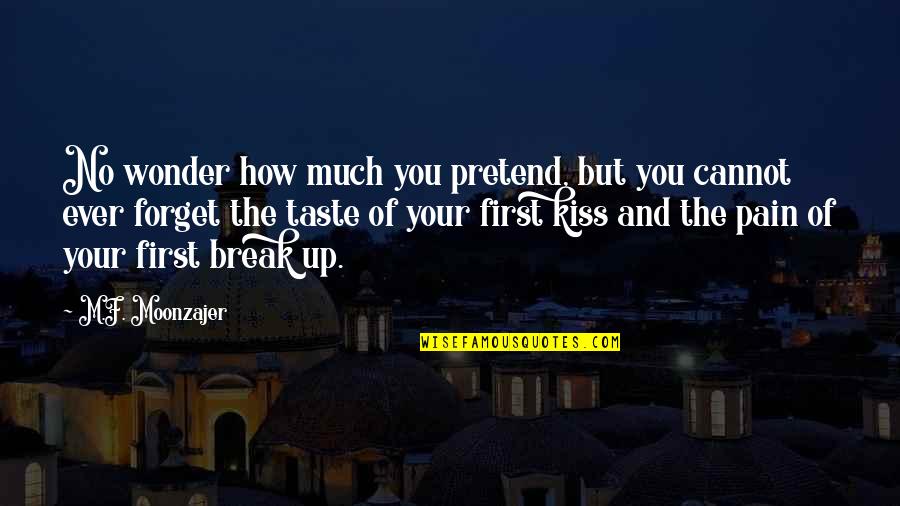 No wonder how much you pretend, but you cannot ever forget the taste of your first kiss and the pain of your first break up. —
M.F. Moonzajer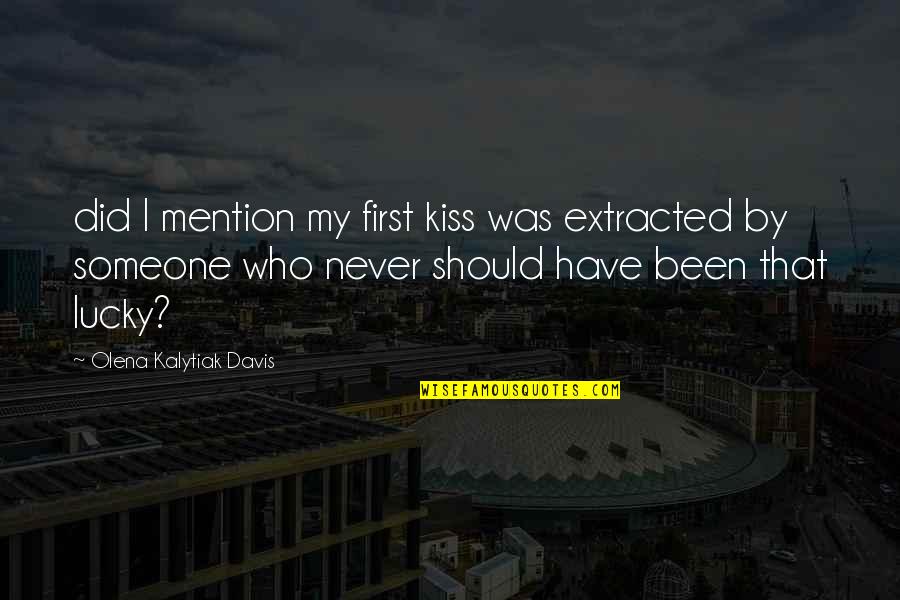 did I mention my first kiss was extracted by someone who never should have been that lucky? —
Olena Kalytiak Davis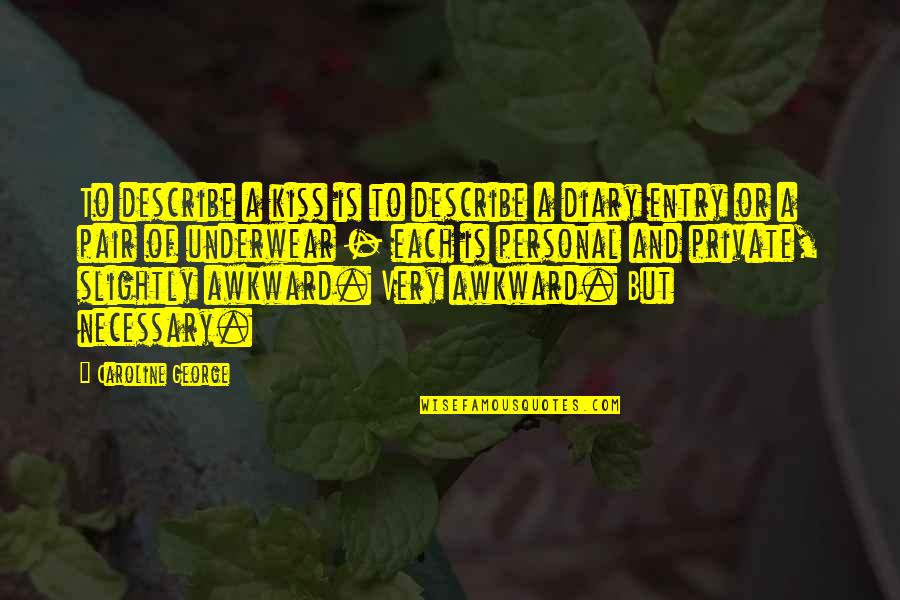 To describe a kiss is to describe a diary entry or a pair of underwear - each is personal and private, slightly awkward. Very awkward. But necessary. —
Caroline George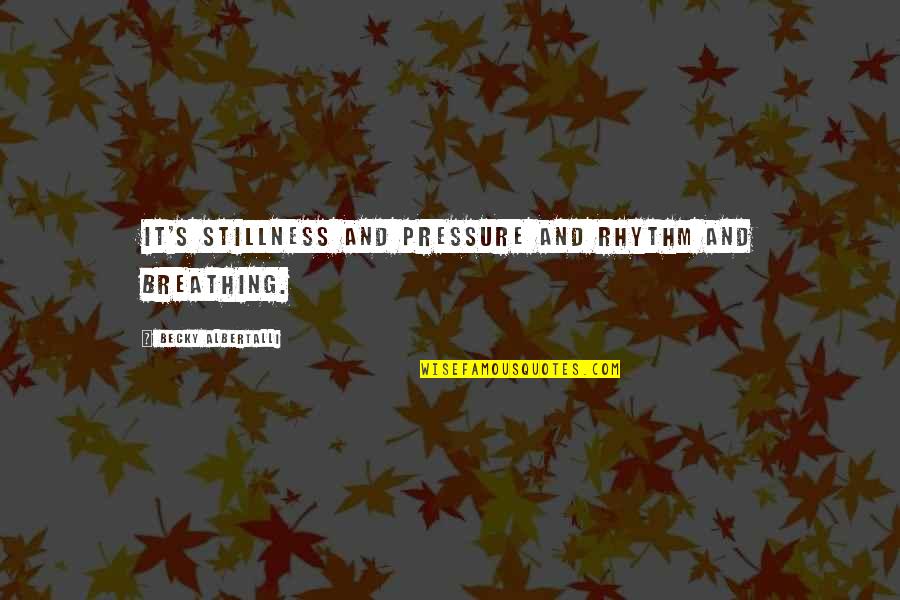 It's stillness and pressure and rhythm and breathing. —
Becky Albertalli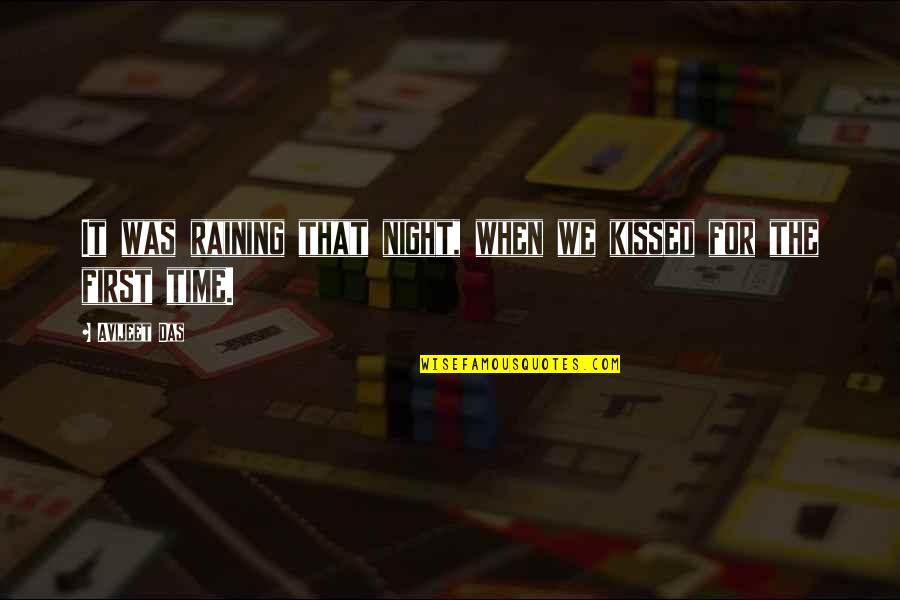 It was raining that night, when we kissed for the first time. —
Avijeet Das