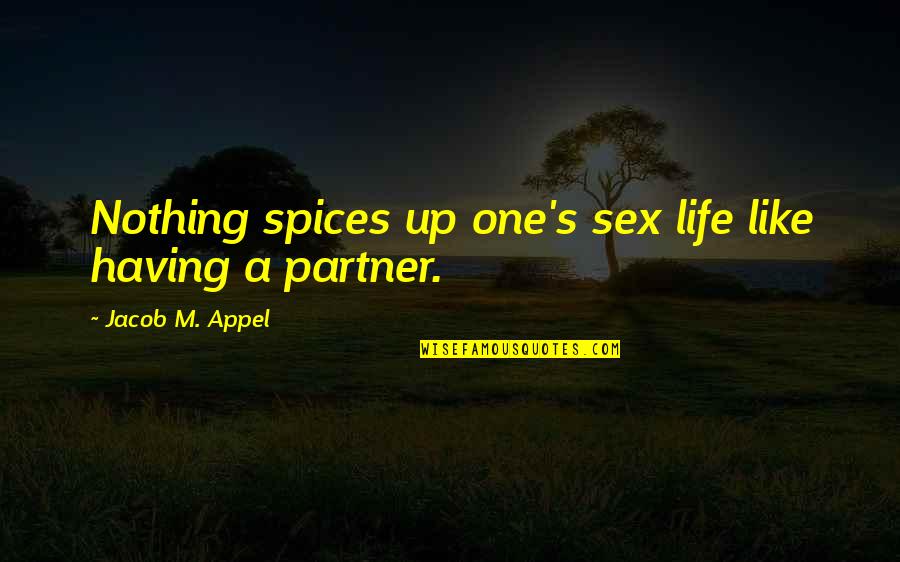 Nothing spices up one's sex life like having a partner.
—
Jacob M. Appel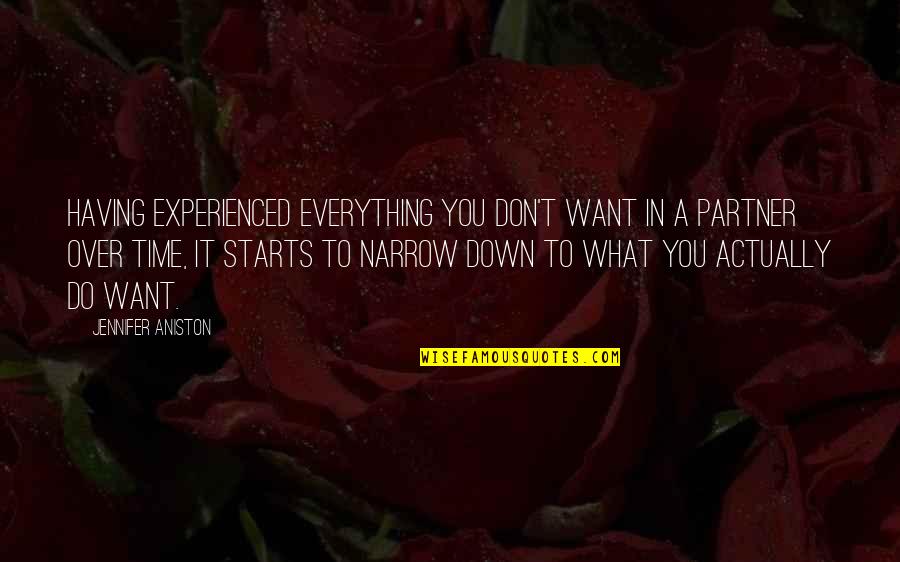 Having experienced everything you don't want in a partner over time, it starts to narrow down to what you actually do want.
—
Jennifer Aniston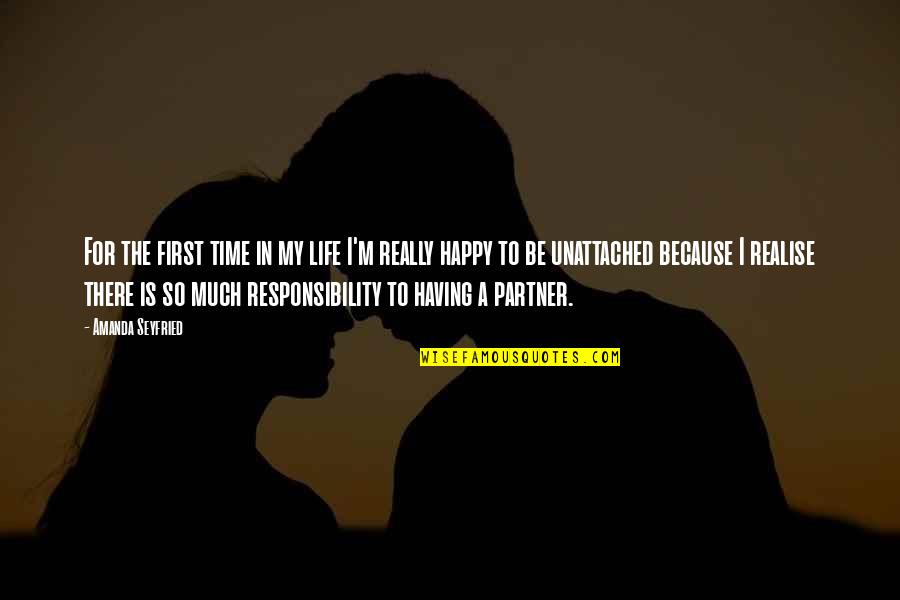 For the first time in my life I'm really happy to be unattached because I realise there is so much responsibility to having a partner.
—
Amanda Seyfried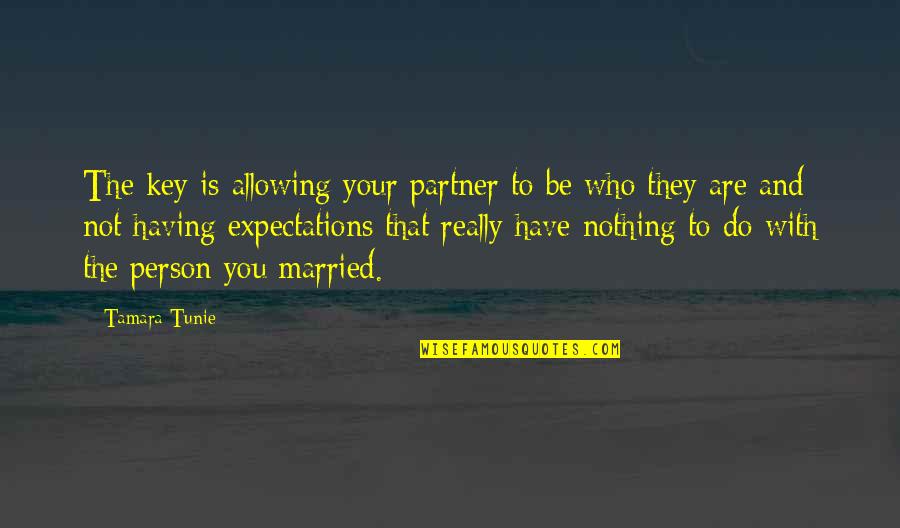 The key is allowing your partner to be who they are and not having expectations that really have nothing to do with the person you married.
—
Tamara Tunie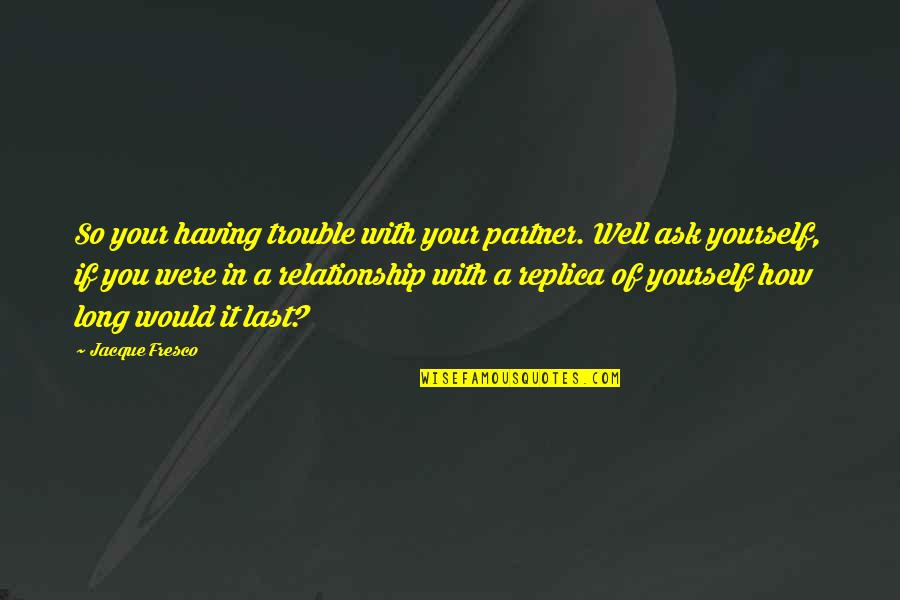 So your having trouble with your partner. Well ask yourself, if you were in a relationship with a replica of yourself how long would it last?
—
Jacque Fresco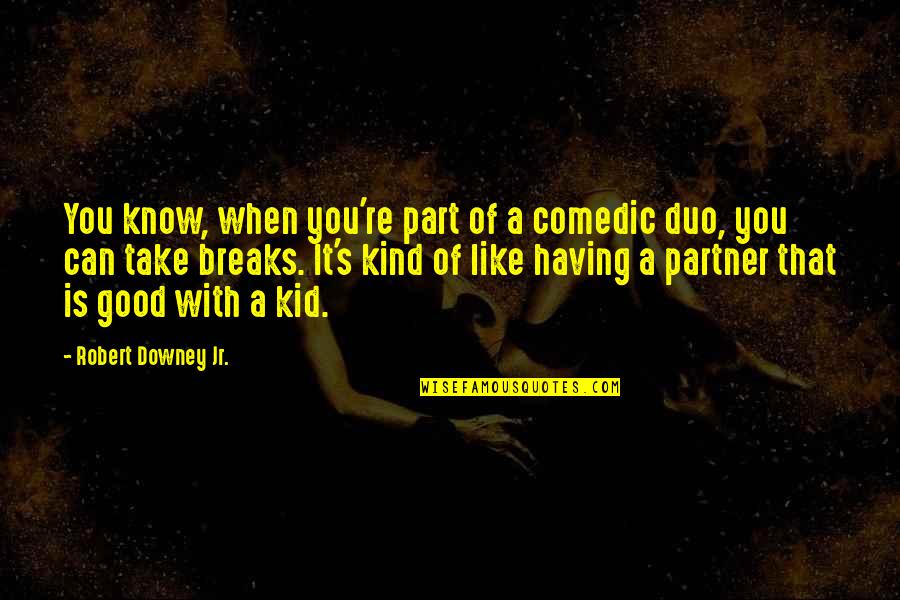 You know, when you're part of a comedic duo, you can take breaks. It's kind of like having a partner that is good with a kid.
—
Robert Downey Jr.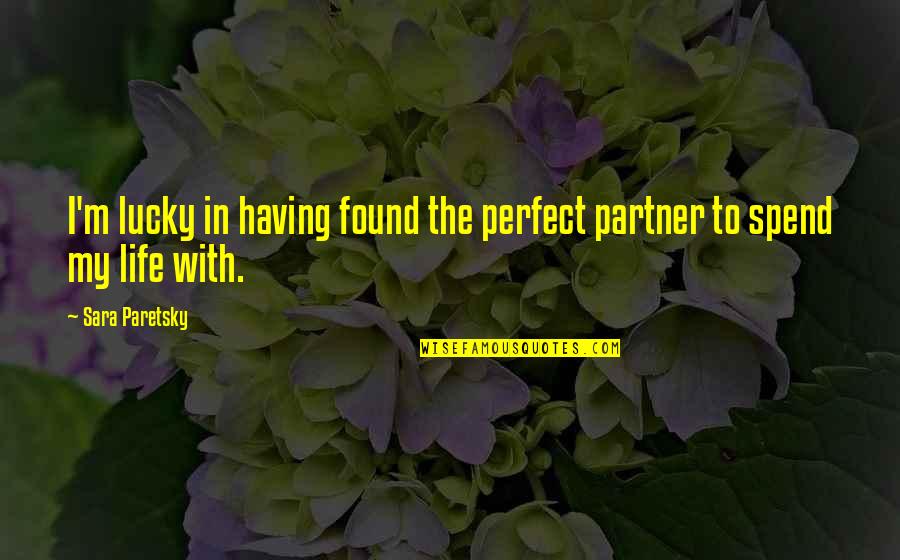 I'm lucky in having found the perfect partner to spend my life with.
—
Sara Paretsky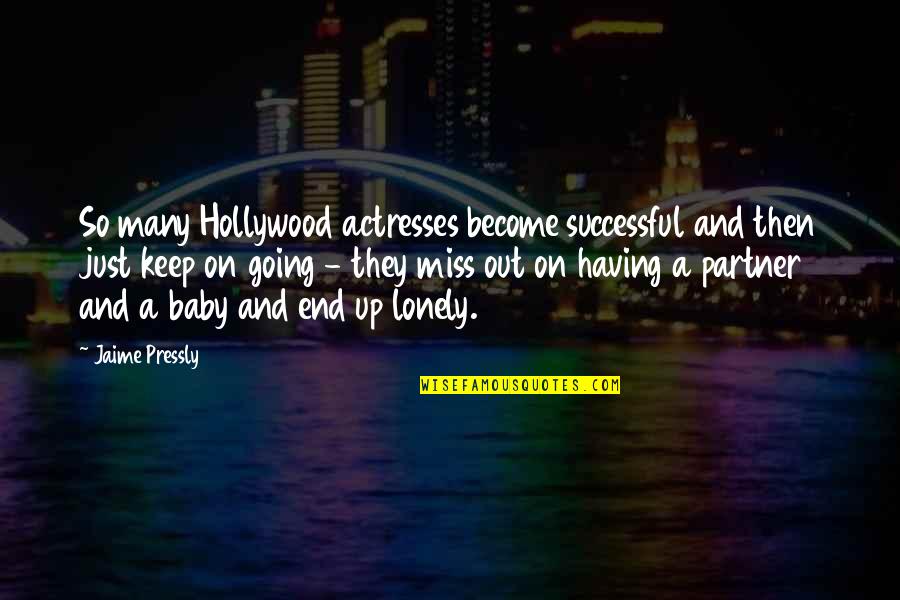 So many Hollywood actresses become successful and then just keep on going - they miss out on having a partner and a baby and end up lonely.
—
Jaime Pressly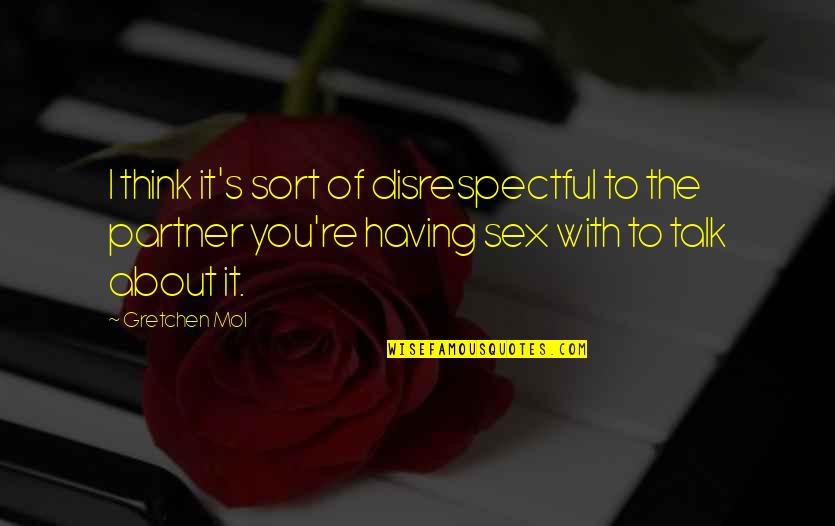 I think it's sort of disrespectful to the partner you're having sex with to talk about it. —
Gretchen Mol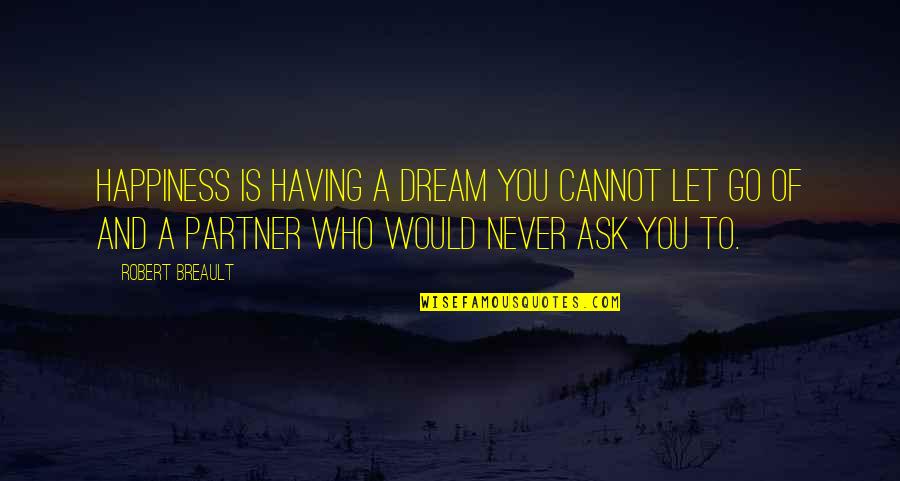 Happiness is having a dream you cannot let go of and a partner who would never ask you to. —
Robert Breault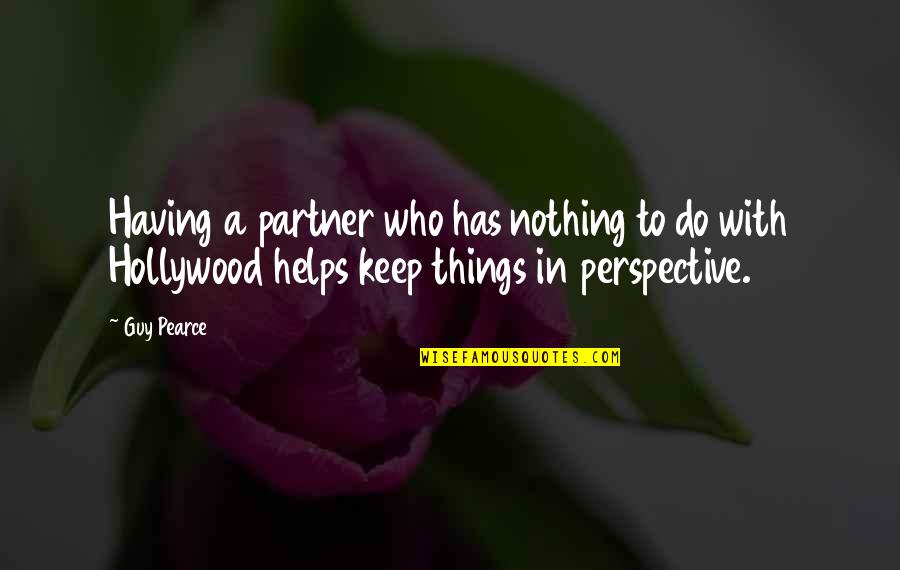 Having a partner who has nothing to do with Hollywood helps keep things in perspective. —
Guy Pearce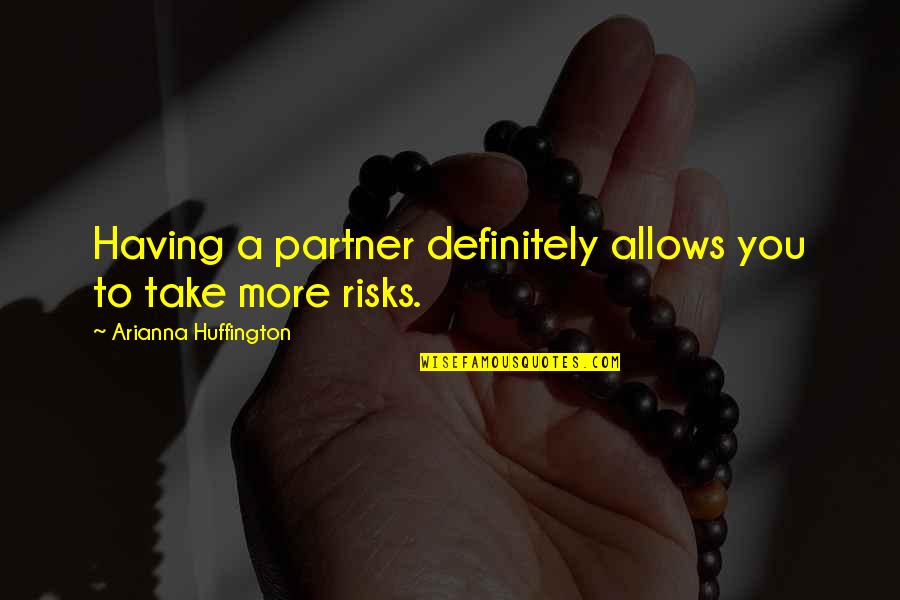 Having a partner definitely allows you to take more risks. —
Arianna Huffington
In the world of comedy, having a partner is not the most unusual thing. —
Bobby Farrelly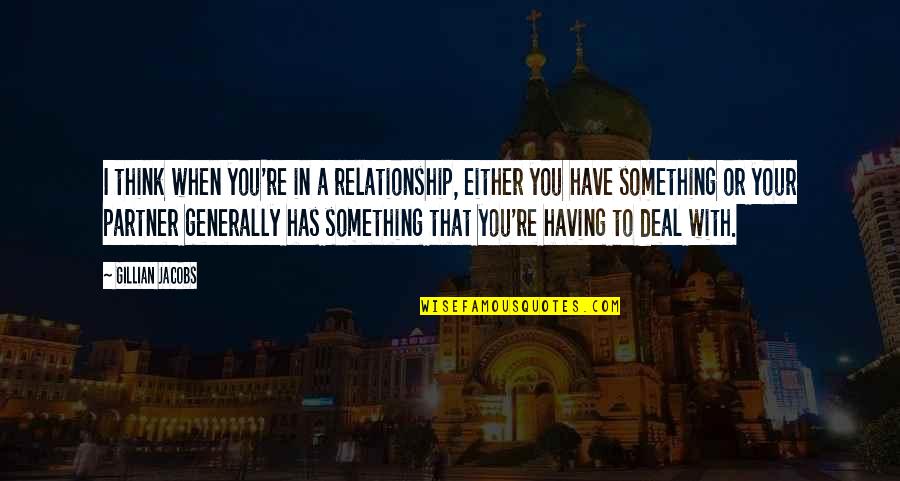 I think when you're in a relationship, either you have something or your partner generally has something that you're having to deal with. —
Gillian Jacobs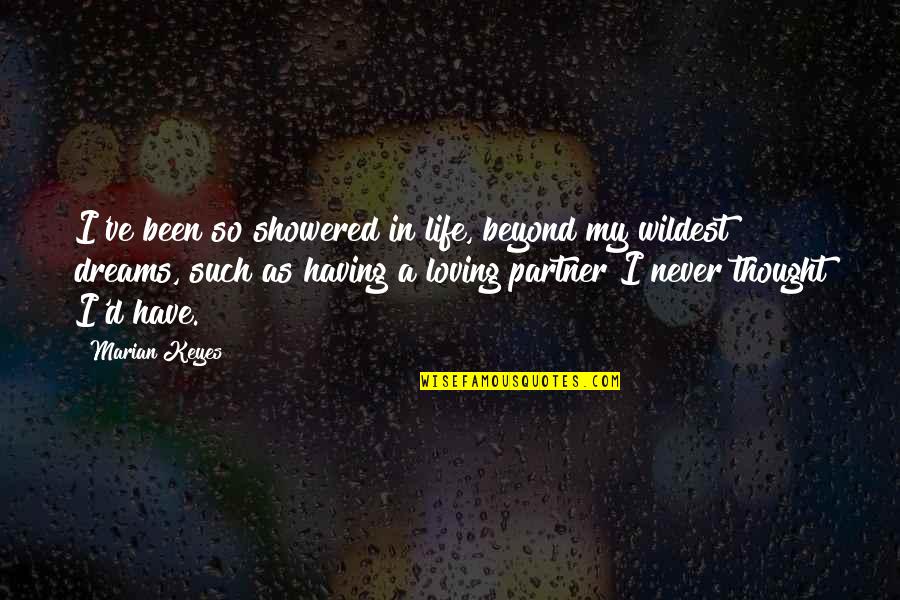 I've been so showered in life, beyond my wildest dreams, such as having a loving partner I never thought I'd have. —
Marian Keyes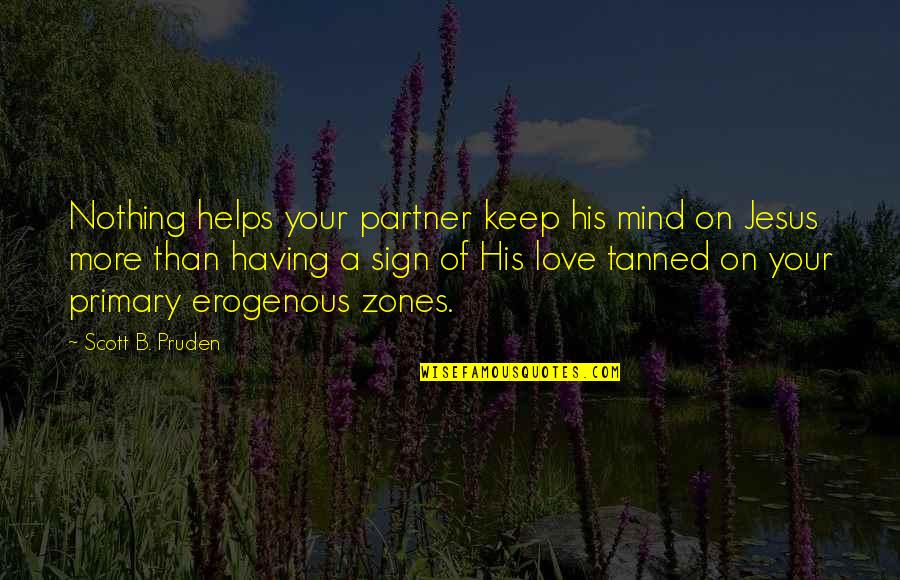 Nothing helps your partner keep his mind on Jesus more than having a sign of His love tanned on your primary erogenous zones. —
Scott B. Pruden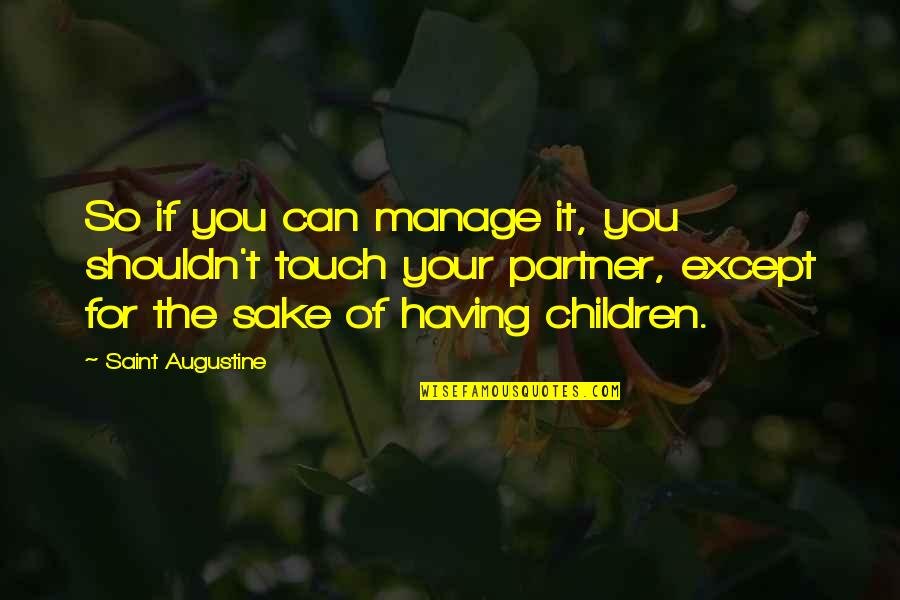 So if you can manage it, you shouldn't touch your partner, except for the sake of having children. —
Saint Augustine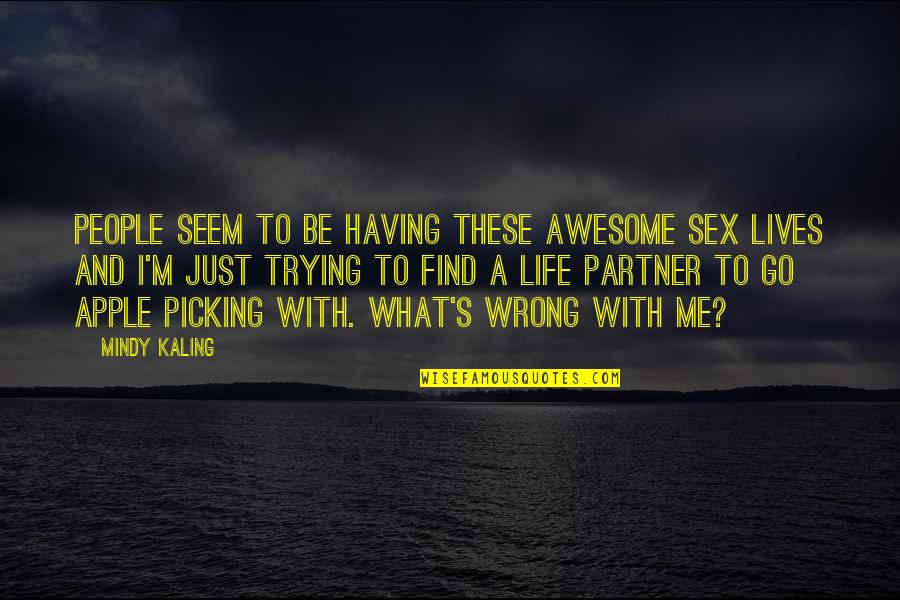 People seem to be having these awesome sex lives and I'm just trying to find a life partner to go apple picking with. What's wrong with me? —
Mindy Kaling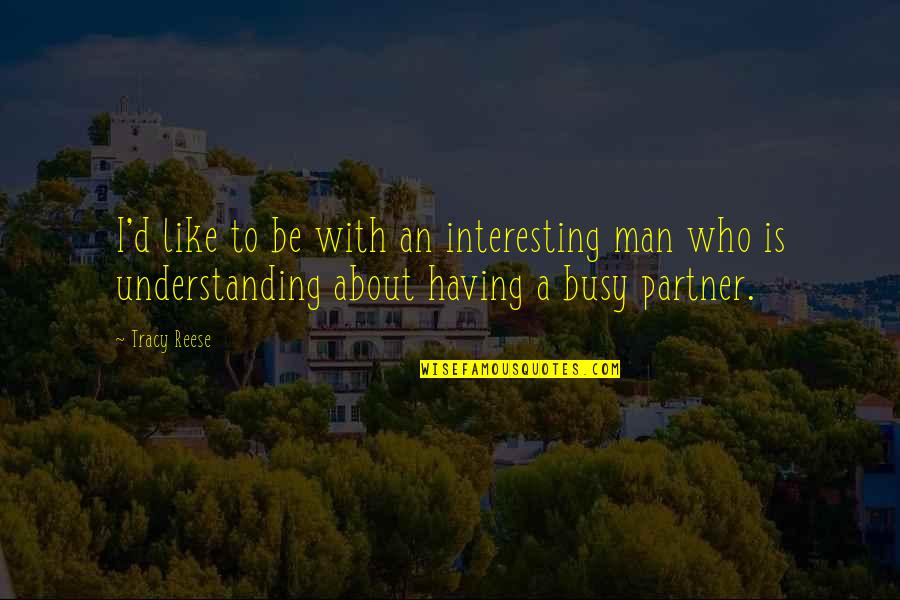 I'd like to be with an interesting man who is understanding about having a busy partner. —
Tracy Reese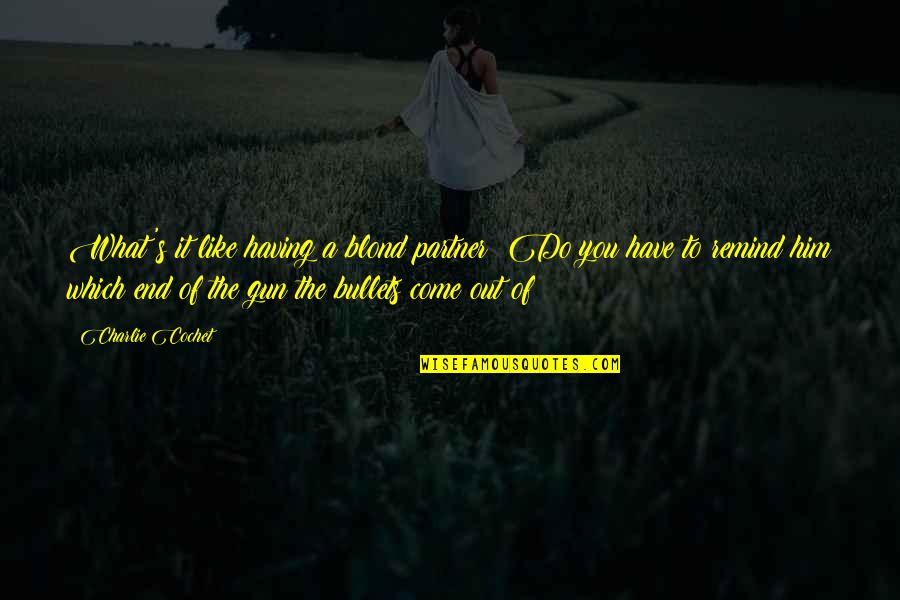 What's it like having a blond partner? Do you have to remind him which end of the gun the bullets come out of? —
Charlie Cochet