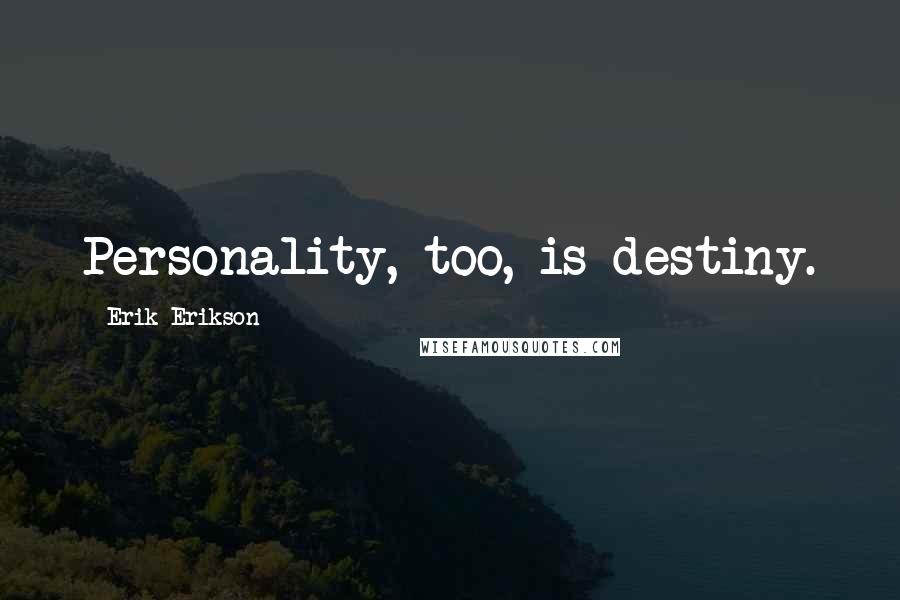 Personality, too, is destiny.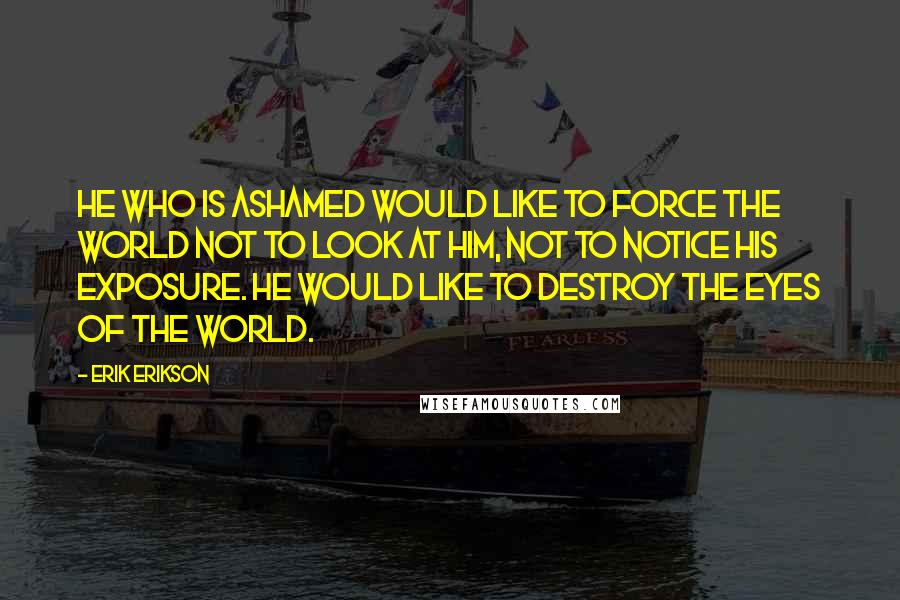 He who is ashamed would like to force the world not to look at him, not to notice his exposure. He would like to destroy the eyes of the world.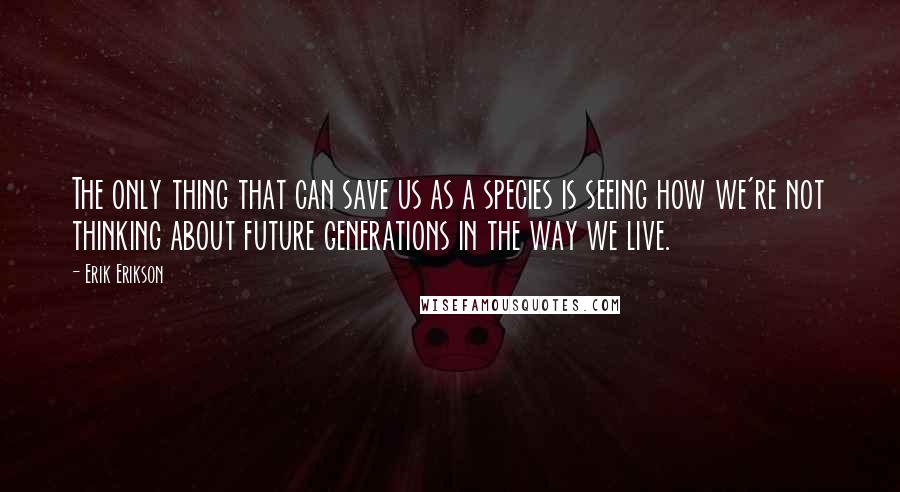 The only thing that can save us as a species is seeing how we're not thinking about future generations in the way we live.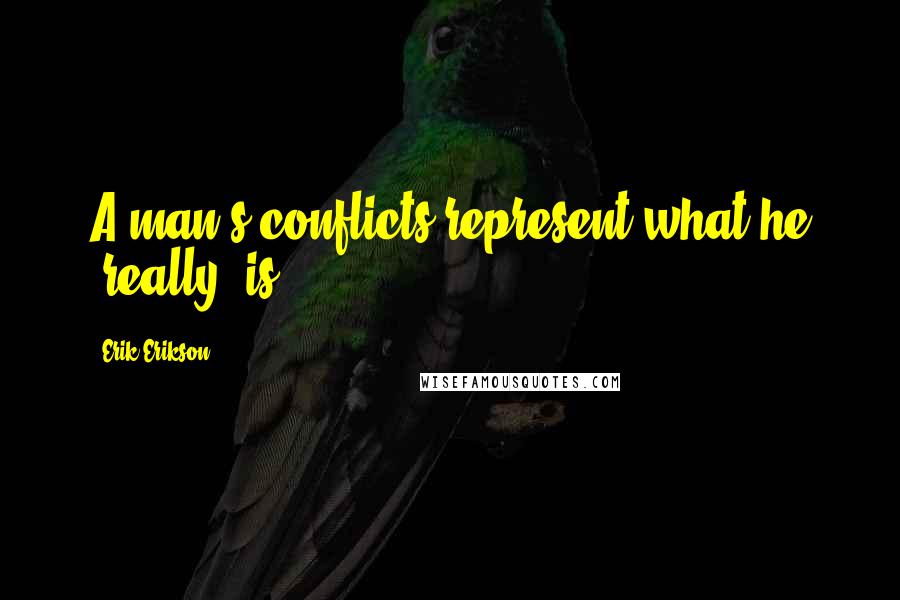 A man's conflicts represent what he 'really' is.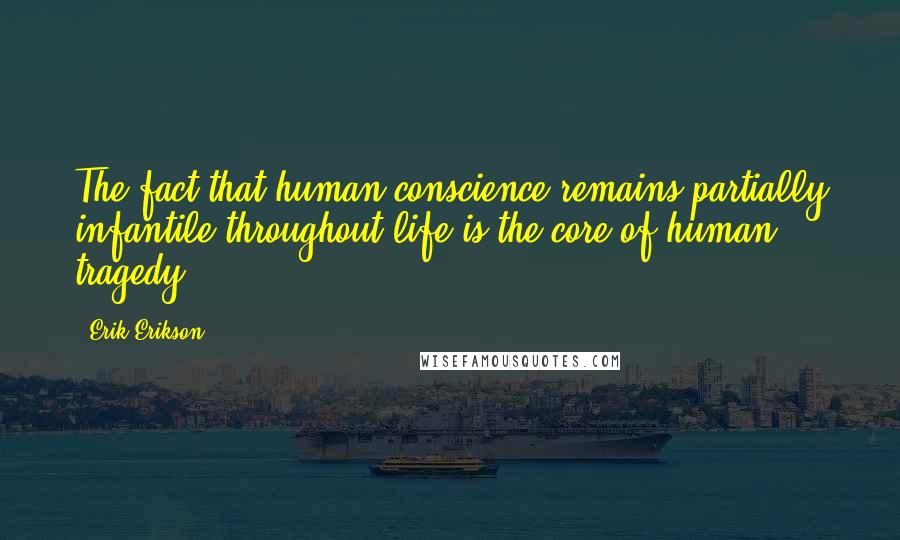 The fact that human conscience remains partially infantile throughout life is the core of human tragedy.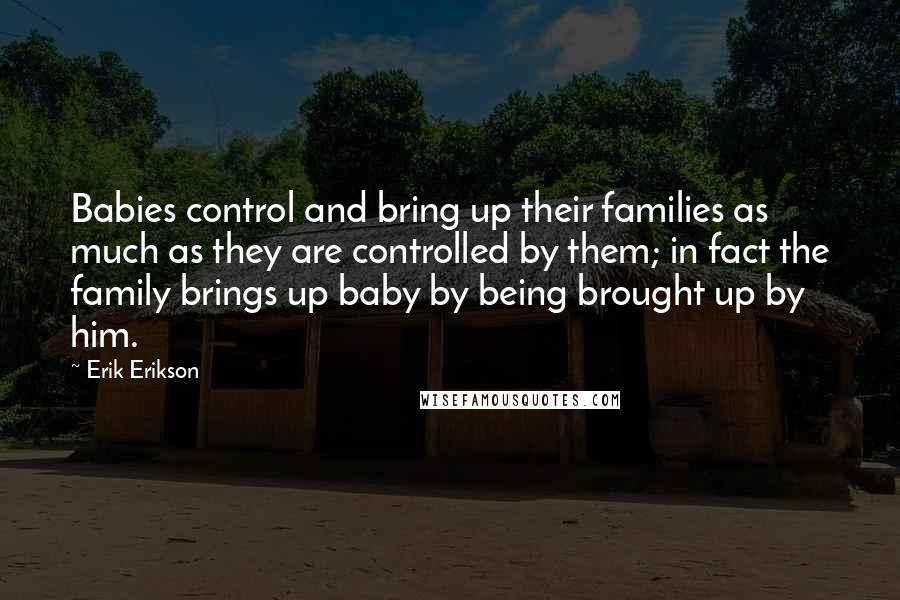 Babies control and bring up their families as much as they are controlled by them; in fact the family brings up baby by being brought up by him.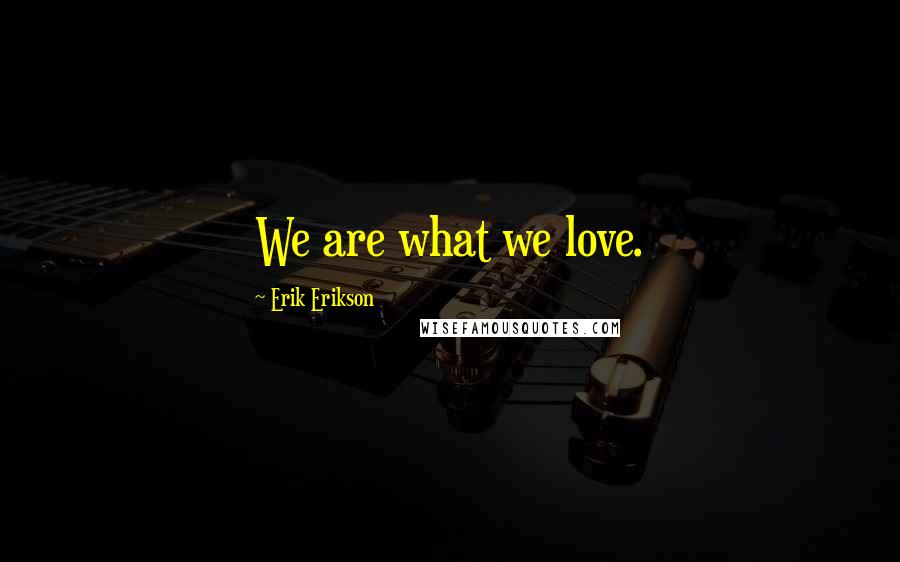 We are what we love.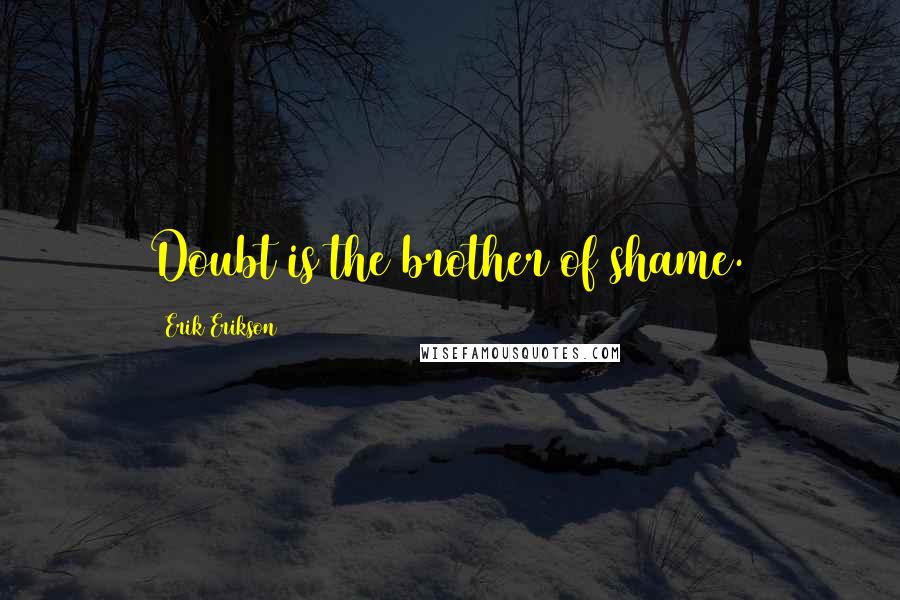 Doubt is the brother of shame.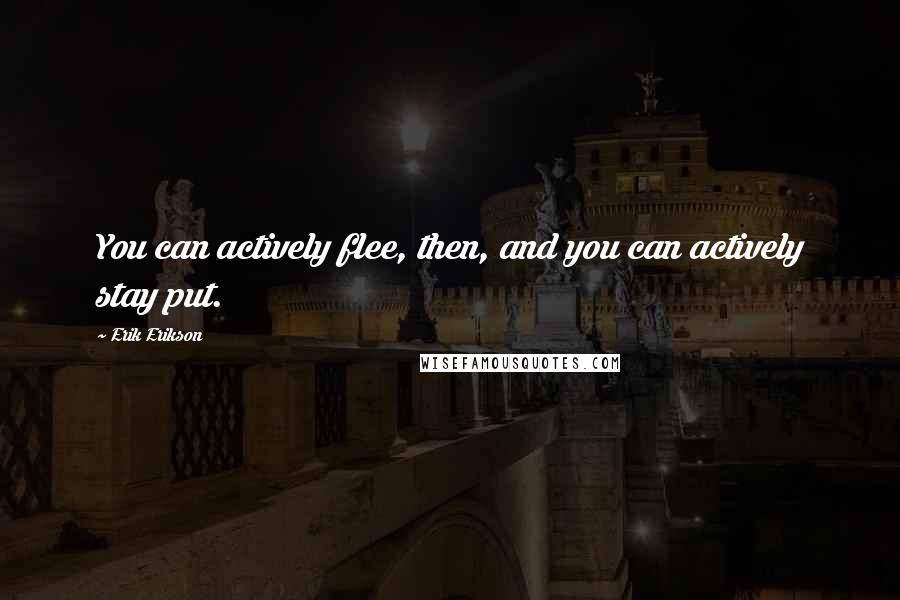 You can actively flee, then, and you can actively stay put.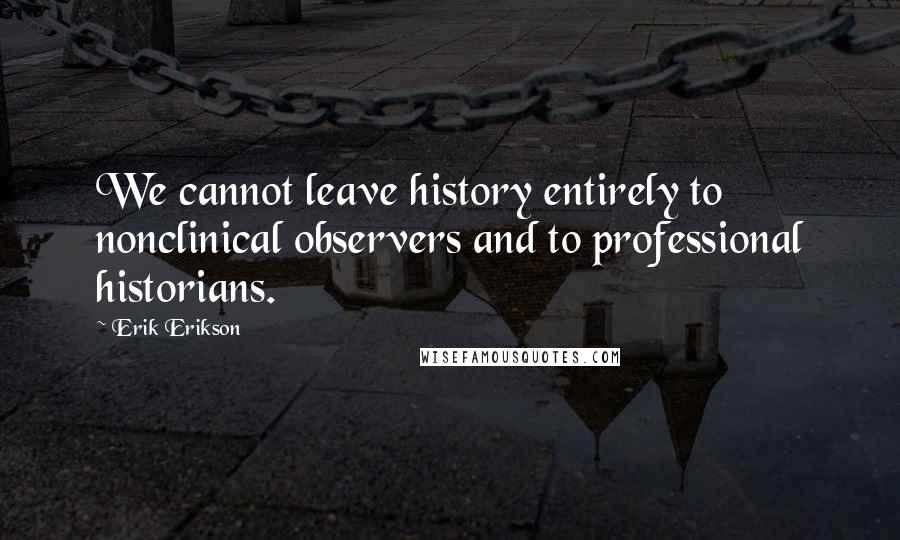 We cannot leave history entirely to nonclinical observers and to professional historians.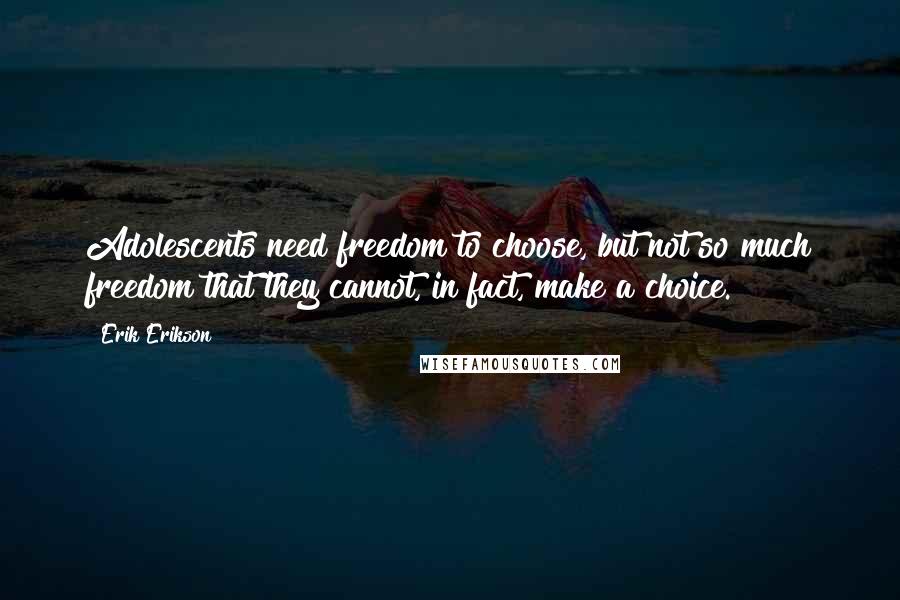 Adolescents need freedom to choose, but not so much freedom that they cannot, in fact, make a choice.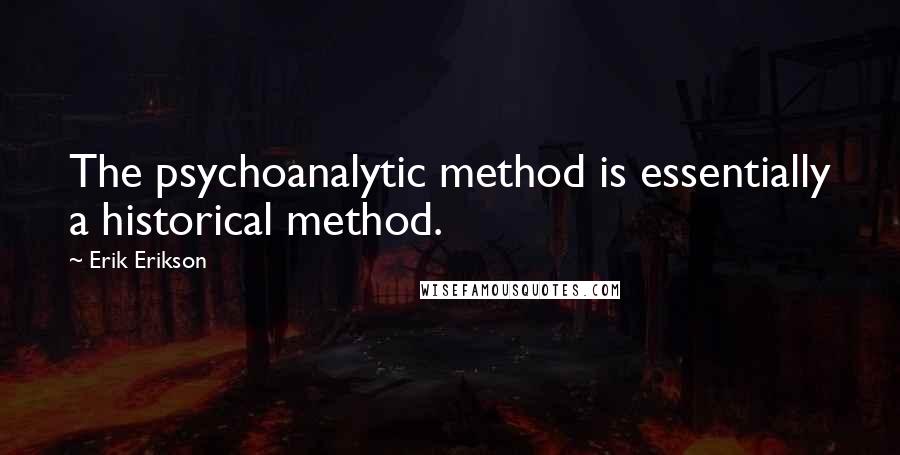 The psychoanalytic method is essentially a historical method.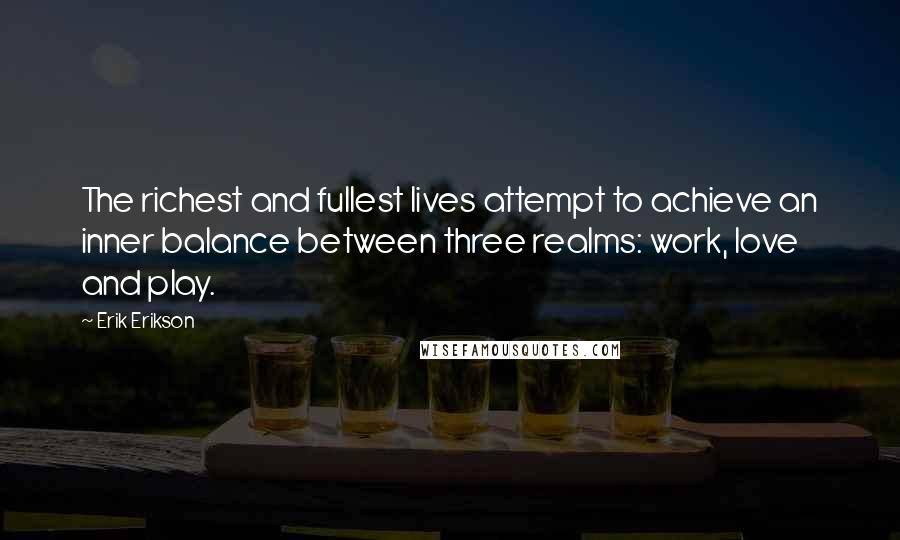 The richest and fullest lives attempt to achieve an inner balance between three realms: work, love and play.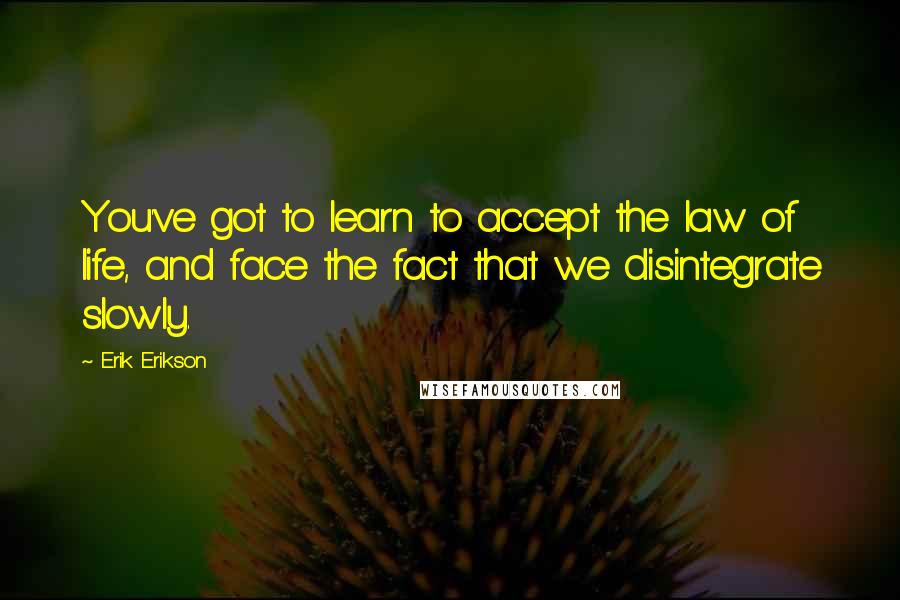 You've got to learn to accept the law of life, and face the fact that we disintegrate slowly.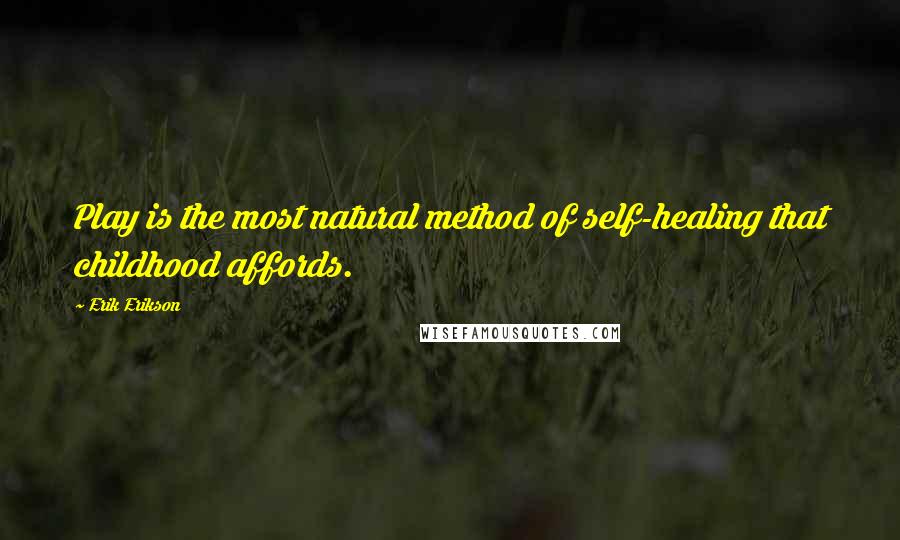 Play is the most natural method of self-healing that childhood affords.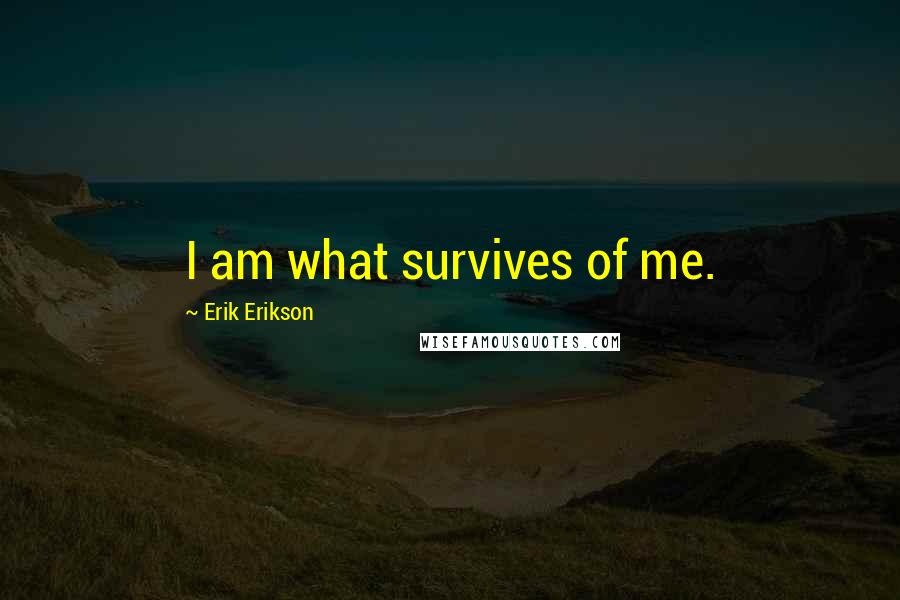 I am what survives of me.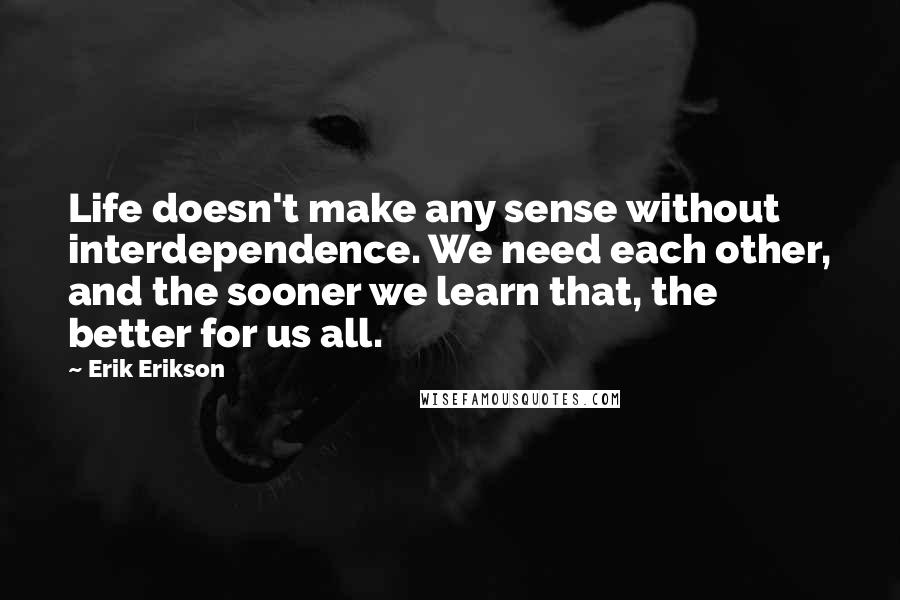 Life doesn't make any sense without interdependence. We need each other, and the sooner we learn that, the better for us all.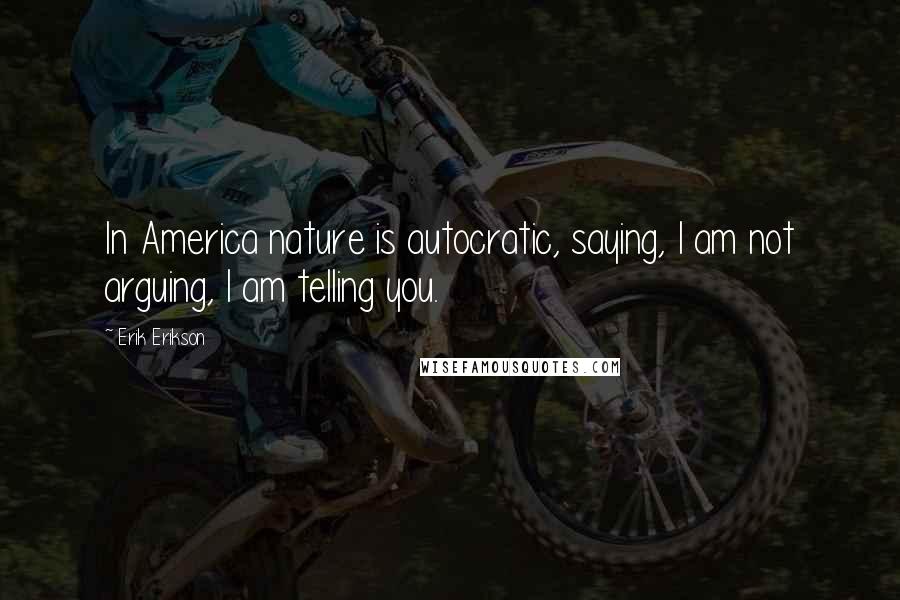 In America nature is autocratic, saying, I am not arguing, I am telling you.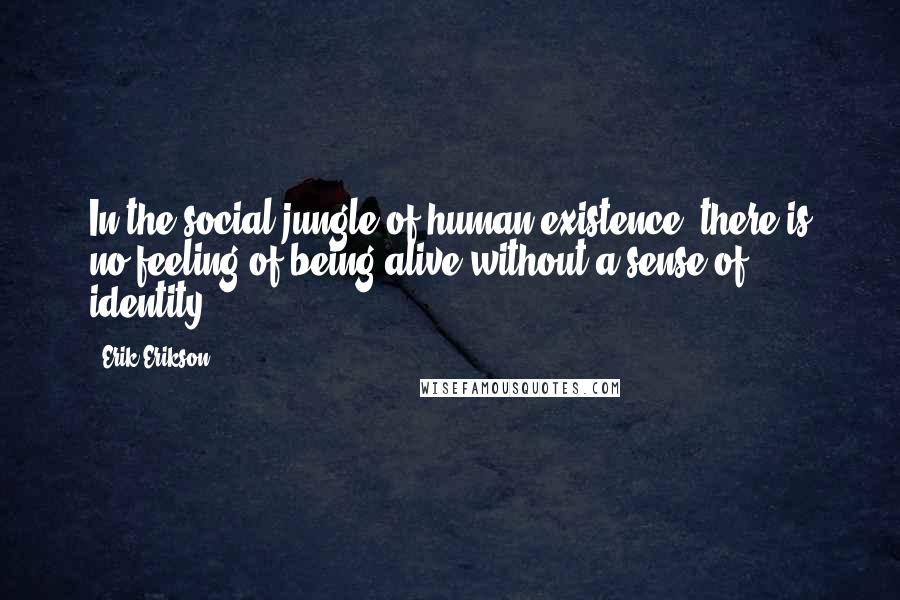 In the social jungle of human existence, there is no feeling of being alive without a sense of identity.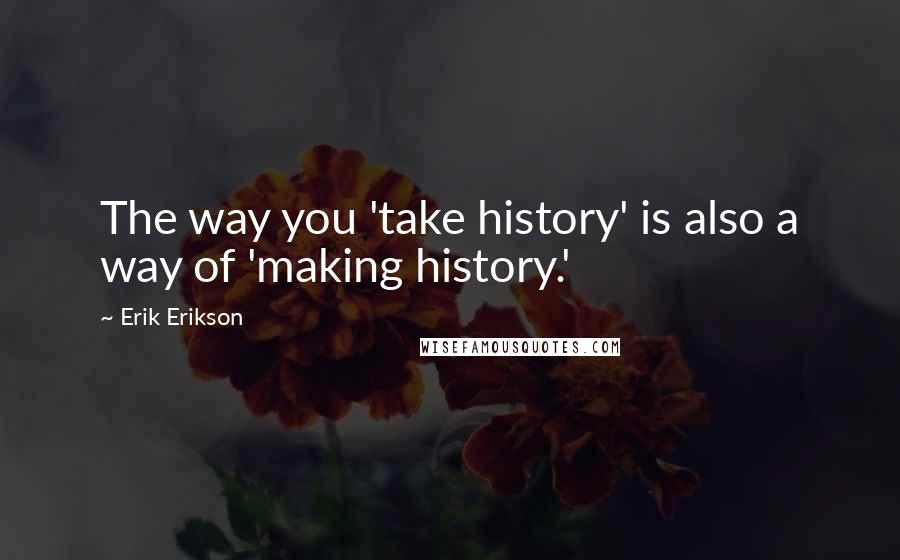 The way you 'take history' is also a way of 'making history.'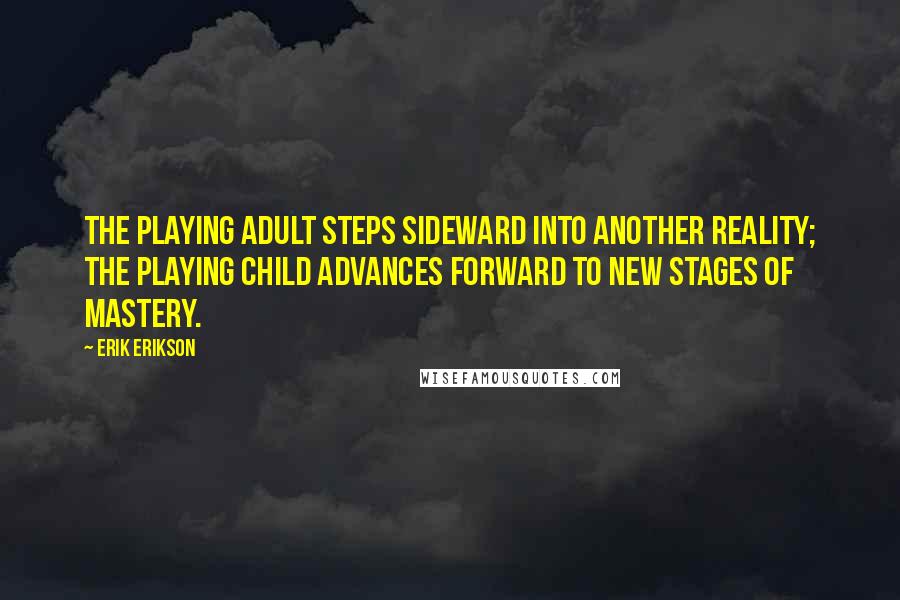 The playing adult steps sideward into another reality; the playing child advances forward to new stages of mastery.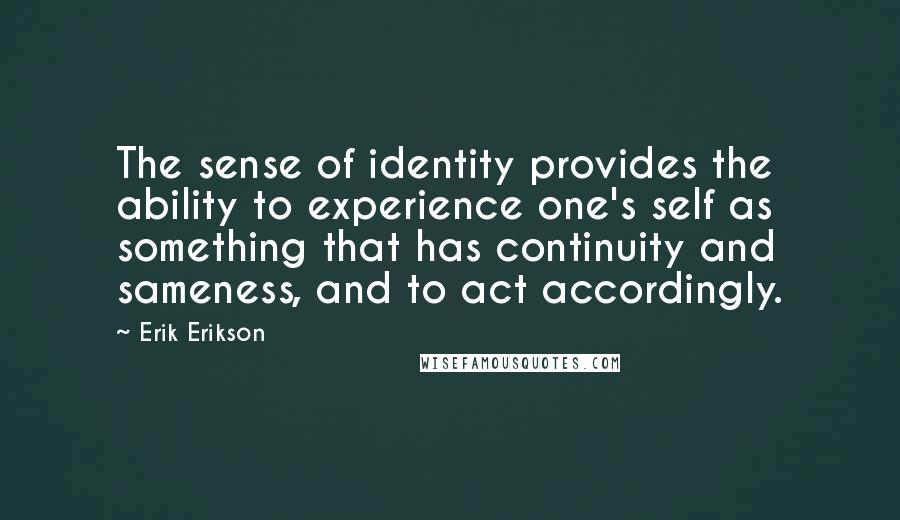 The sense of identity provides the ability to experience one's self as something that has continuity and sameness, and to act accordingly.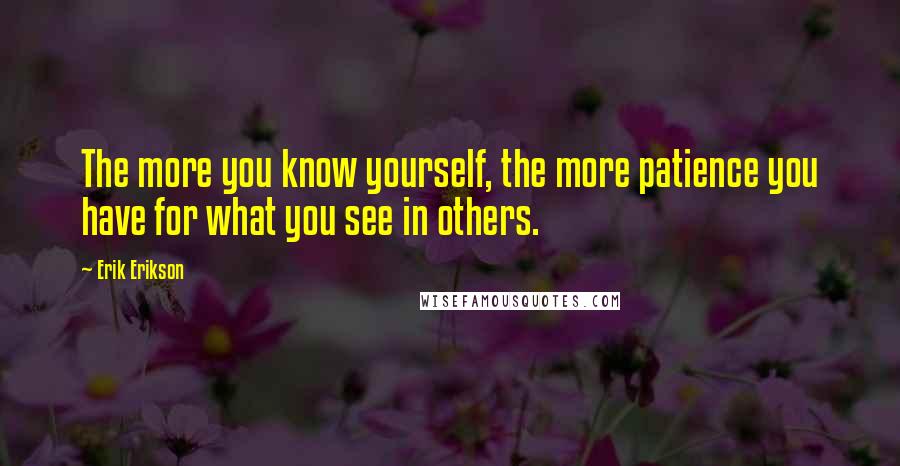 The more you know yourself, the more patience you have for what you see in others.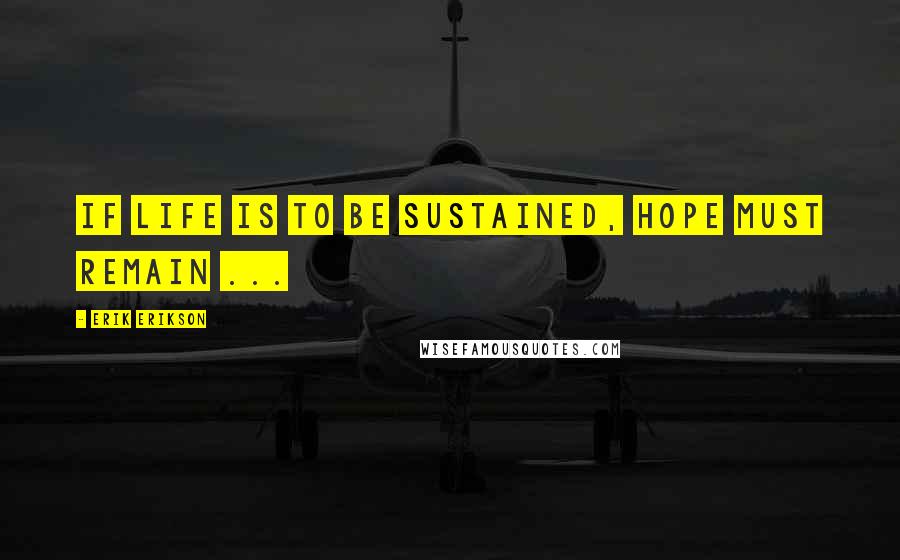 If life is to be sustained, hope must remain ...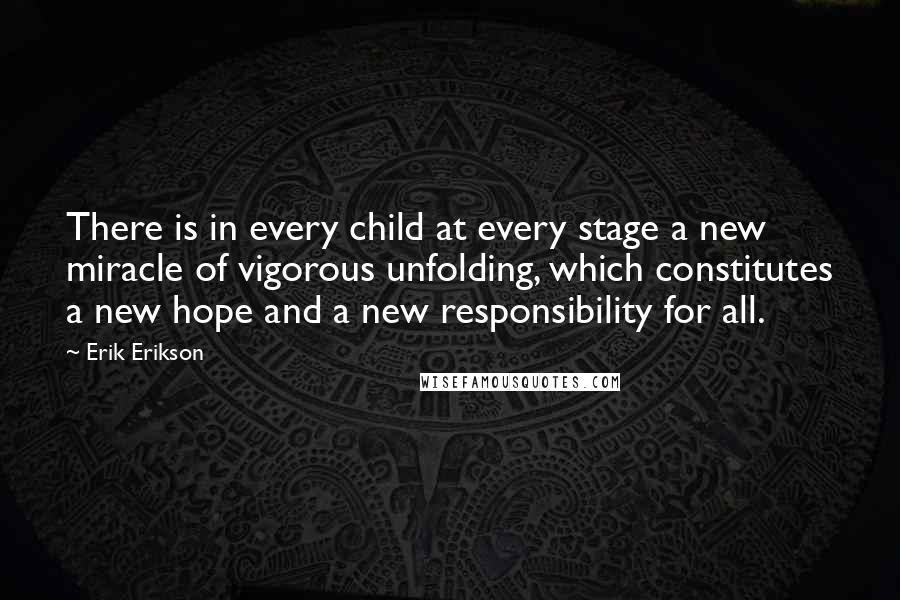 There is in every child at every stage a new miracle of vigorous unfolding, which constitutes a new hope and a new responsibility for all.