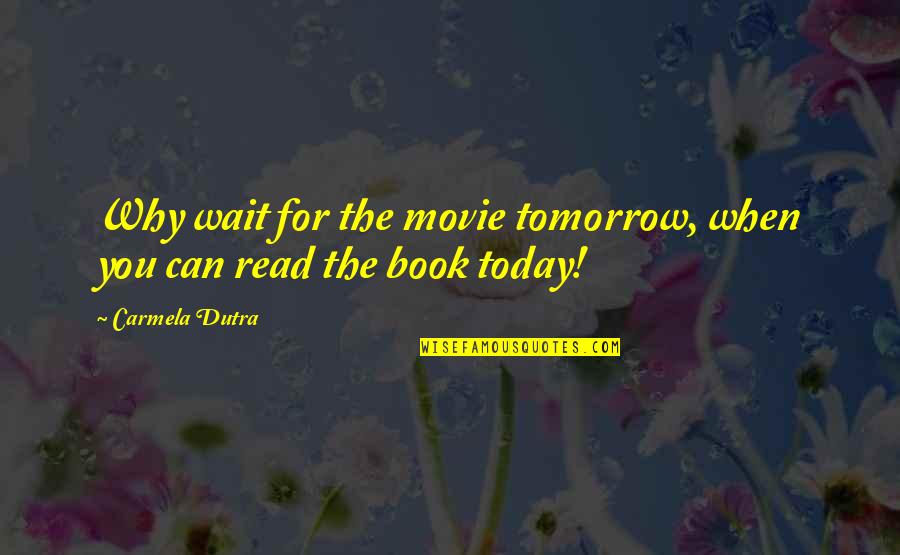 Why wait for the movie tomorrow, when you can read the book today!
—
Carmela Dutra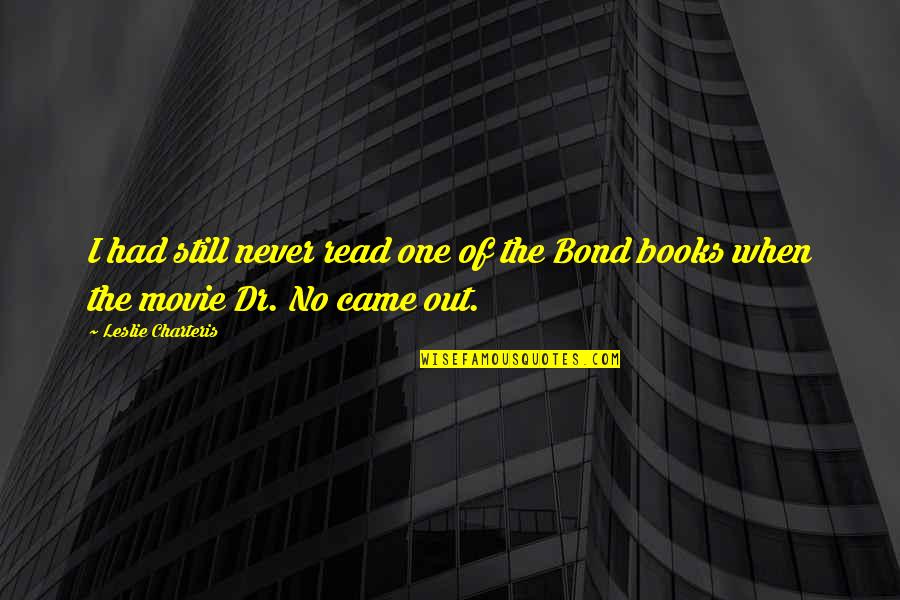 I had still never read one of the Bond books when the movie Dr. No came out.
—
Leslie Charteris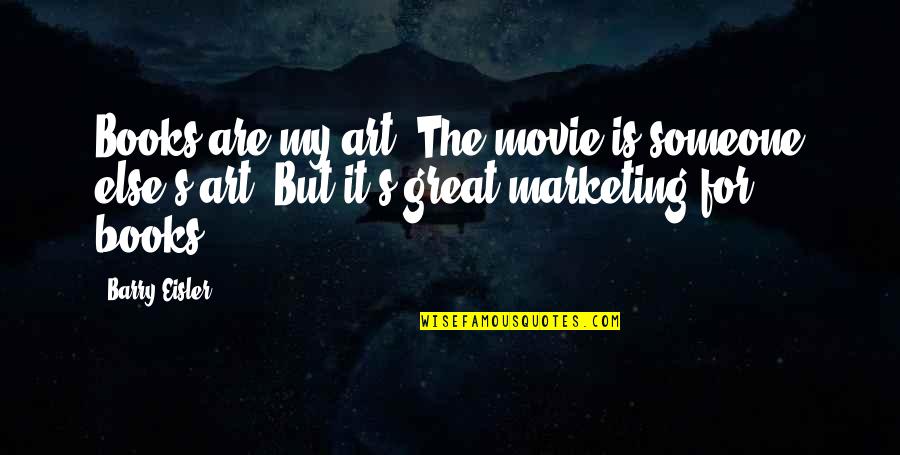 Books are my art. The movie is someone else's art. But it's great marketing for books.
—
Barry Eisler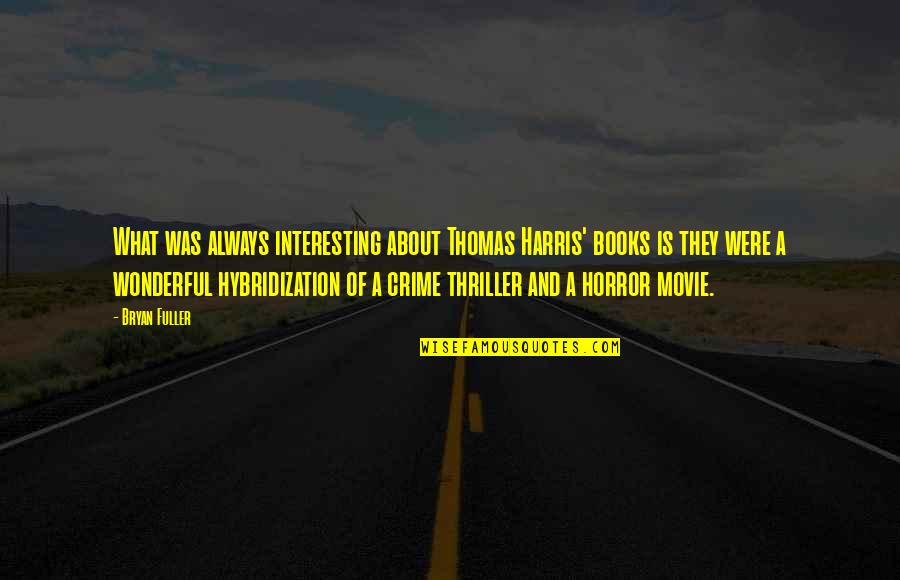 What was always interesting about Thomas Harris' books is they were a wonderful hybridization of a crime thriller and a horror movie.
—
Bryan Fuller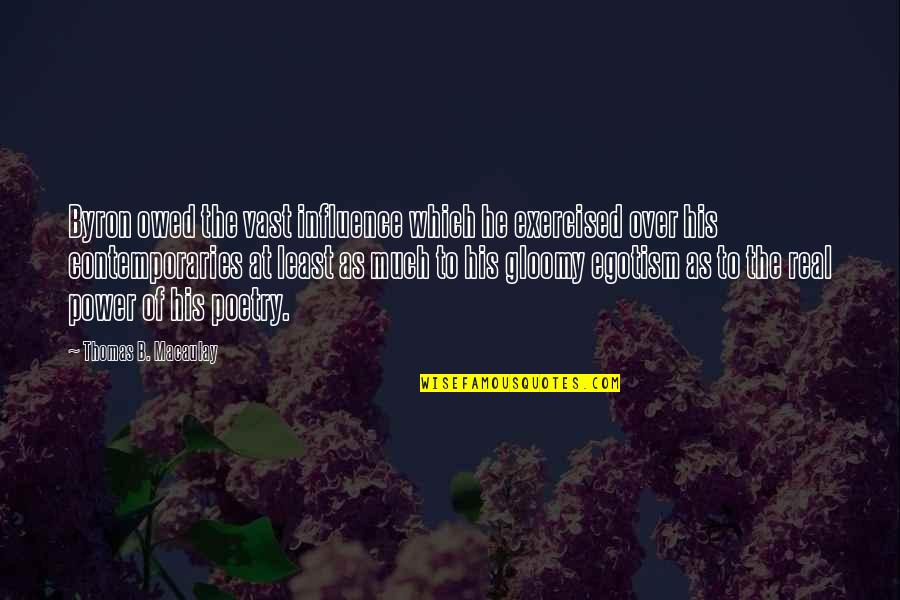 Byron owed the vast influence which he exercised over his contemporaries at least as much to his gloomy egotism as to the real power of his poetry.
—
Thomas B. Macaulay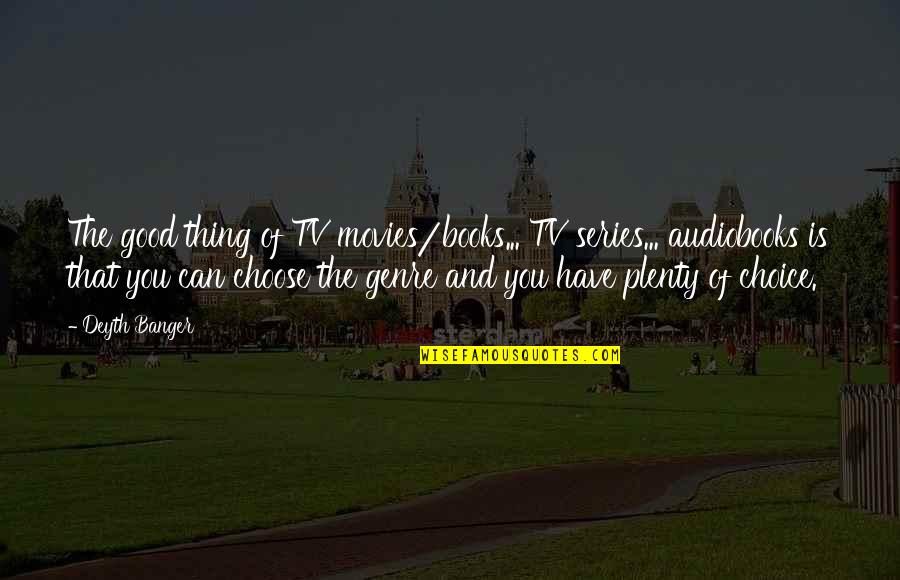 The good thing of TV movies/books... TV series... audiobooks is that you can choose the genre and you have plenty of choice.
—
Deyth Banger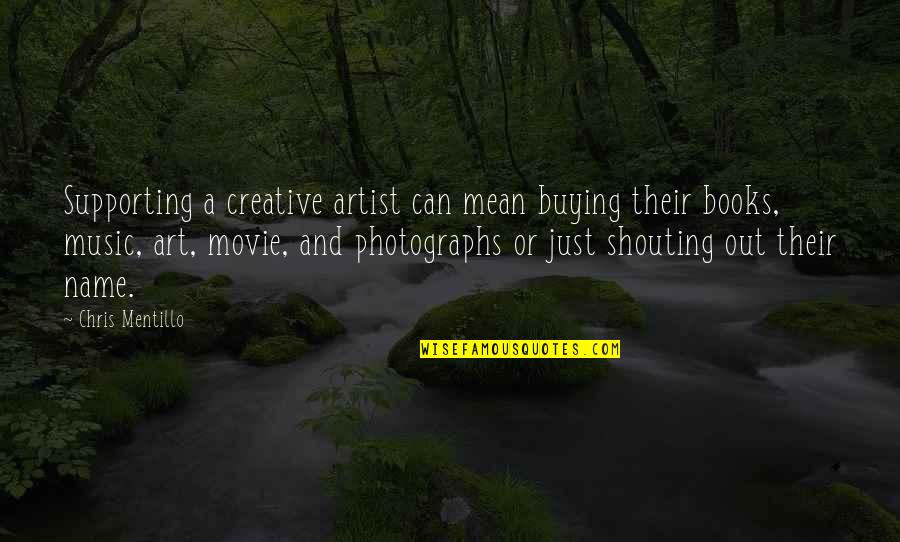 Supporting a creative artist can mean buying their books, music, art, movie, and photographs or just shouting out their name.
—
Chris Mentillo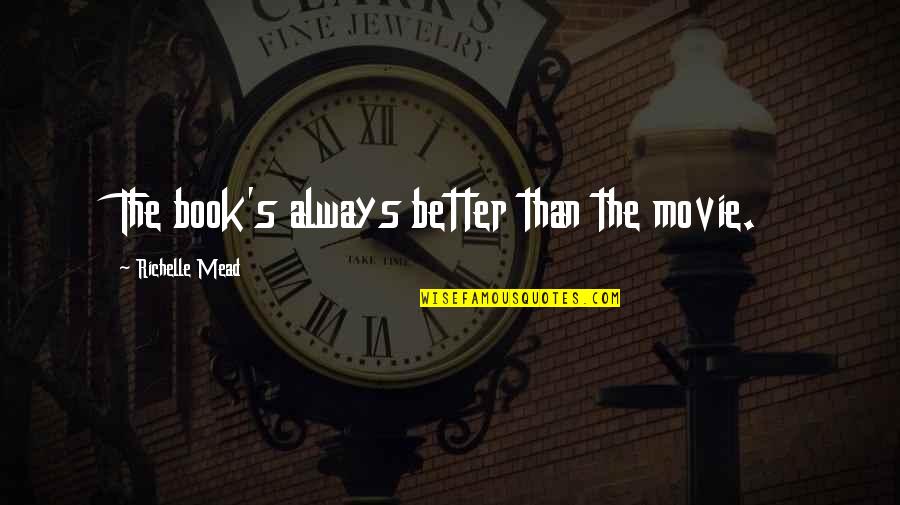 The book's always better than the movie.
—
Richelle Mead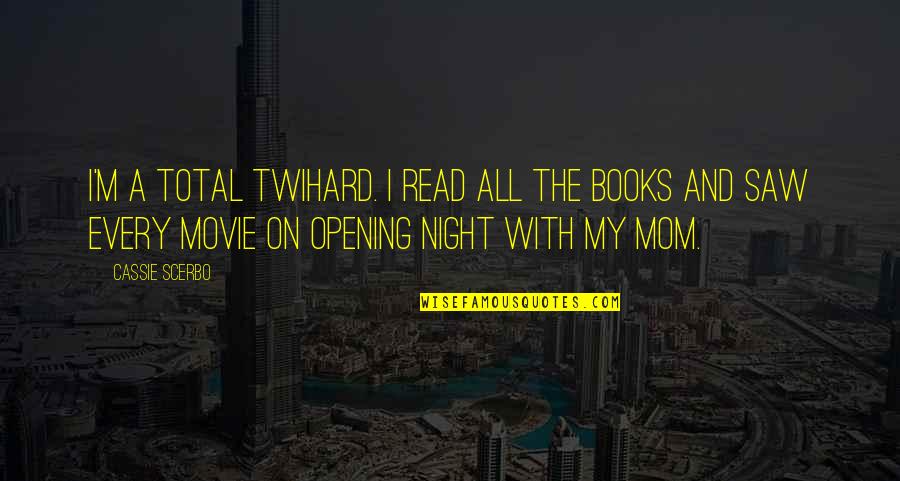 I'm a total Twihard. I read all the books and saw every movie on opening night with my mom.
—
Cassie Scerbo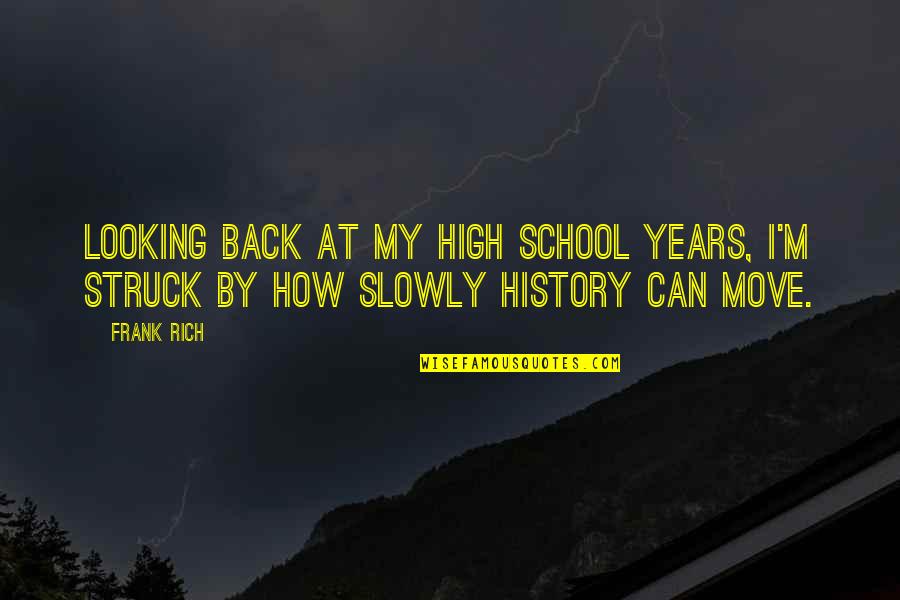 Looking back at my high school years, I'm struck by how slowly history can move. —
Frank Rich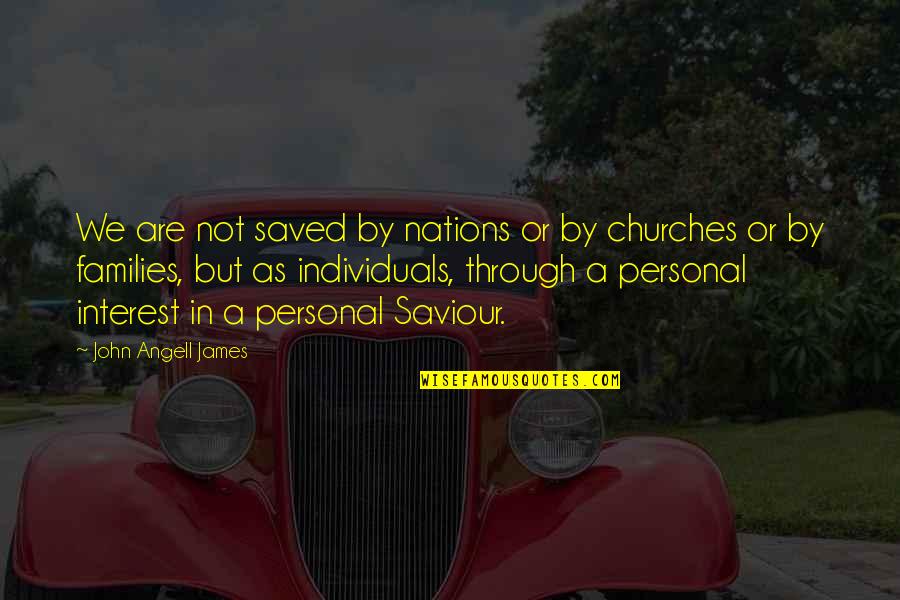 We are not saved by nations or by churches or by families, but as individuals, through a personal interest in a personal Saviour. —
John Angell James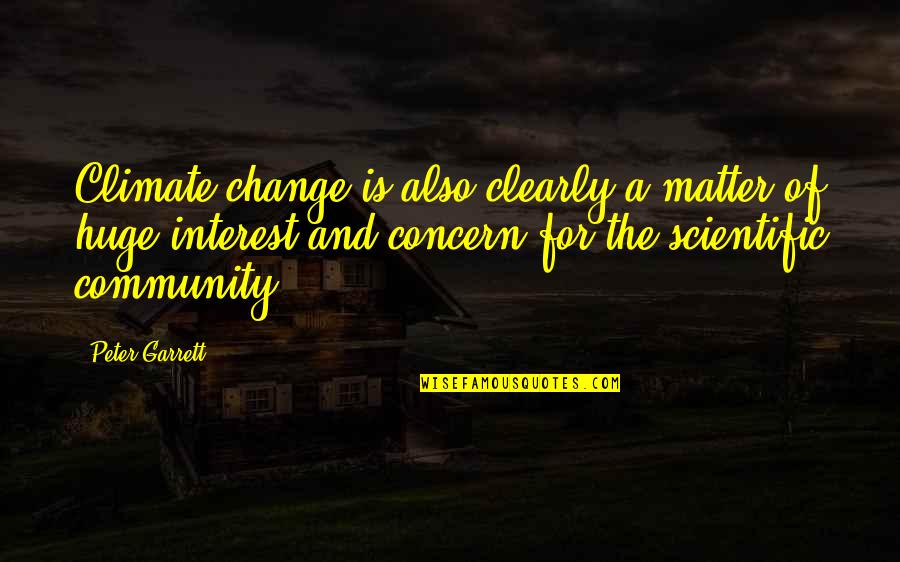 Climate change is also clearly a matter of huge interest and concern for the scientific community. —
Peter Garrett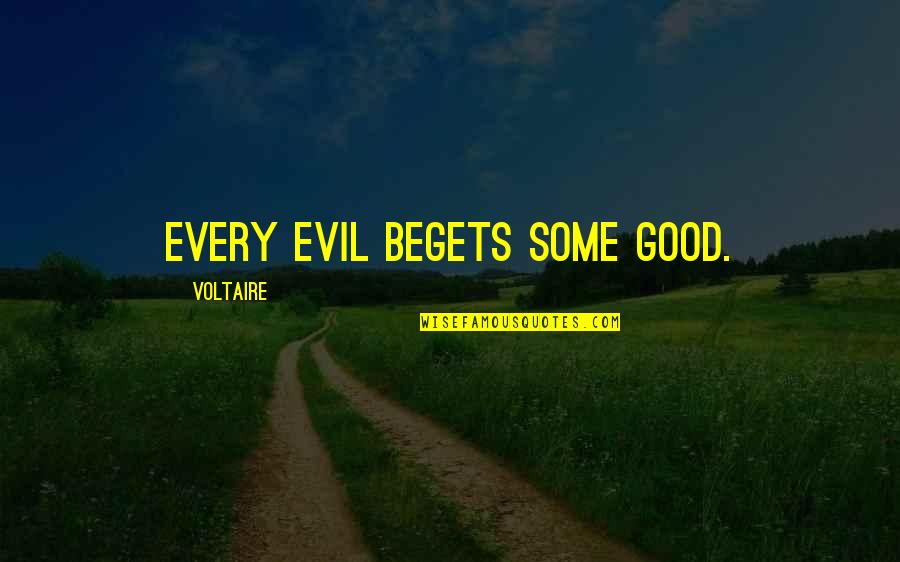 Every evil begets some good. —
Voltaire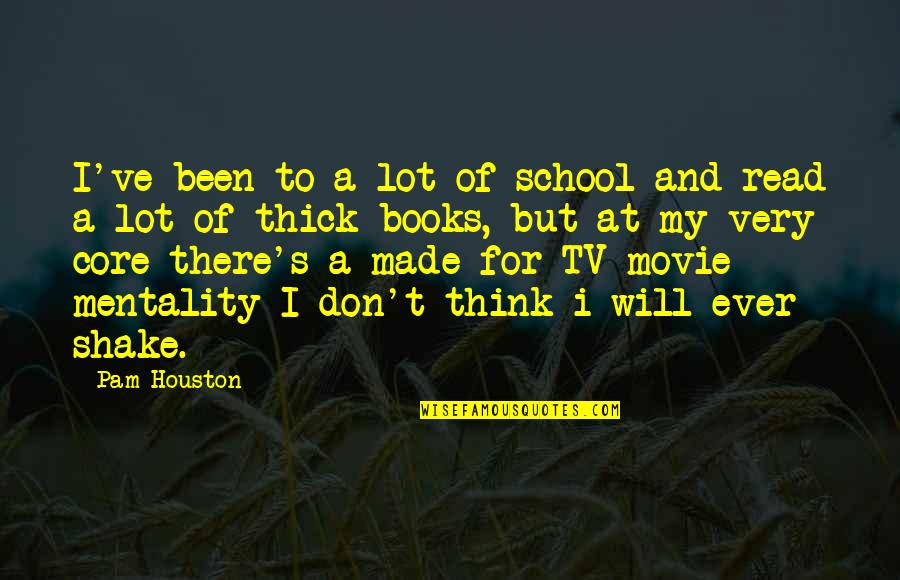 I've been to a lot of school and read a lot of thick books, but at my very core there's a made-for-TV-movie mentality I don't think i will ever shake. —
Pam Houston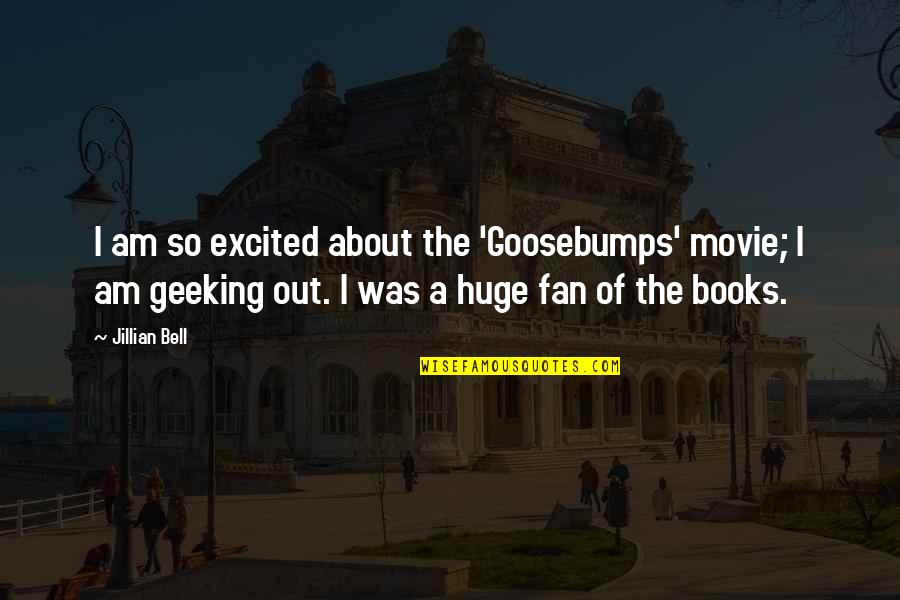 I am so excited about the 'Goosebumps' movie; I am geeking out. I was a huge fan of the books. —
Jillian Bell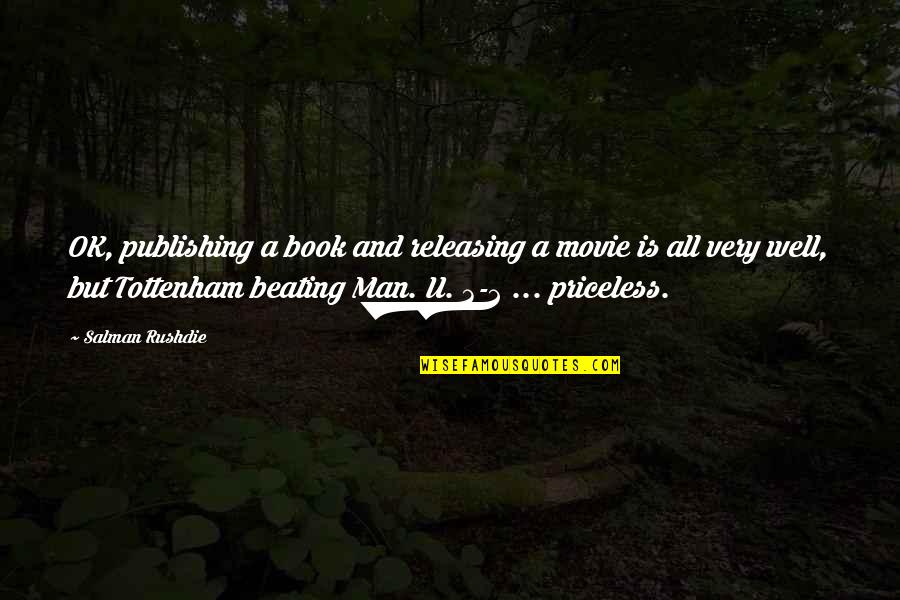 OK, publishing a book and releasing a movie is all very well, but Tottenham beating Man. U. 3-2 ... priceless. —
Salman Rushdie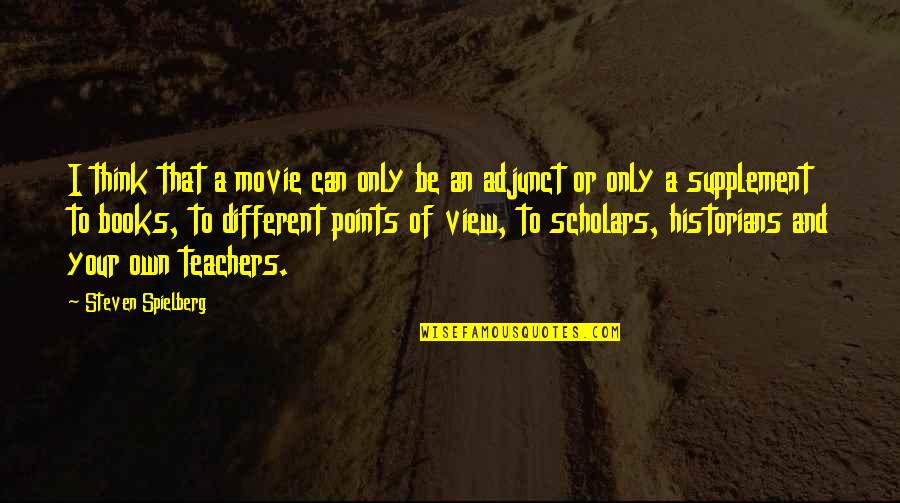 I think that a movie can only be an adjunct or only a supplement to books, to different points of view, to scholars, historians and your own teachers. —
Steven Spielberg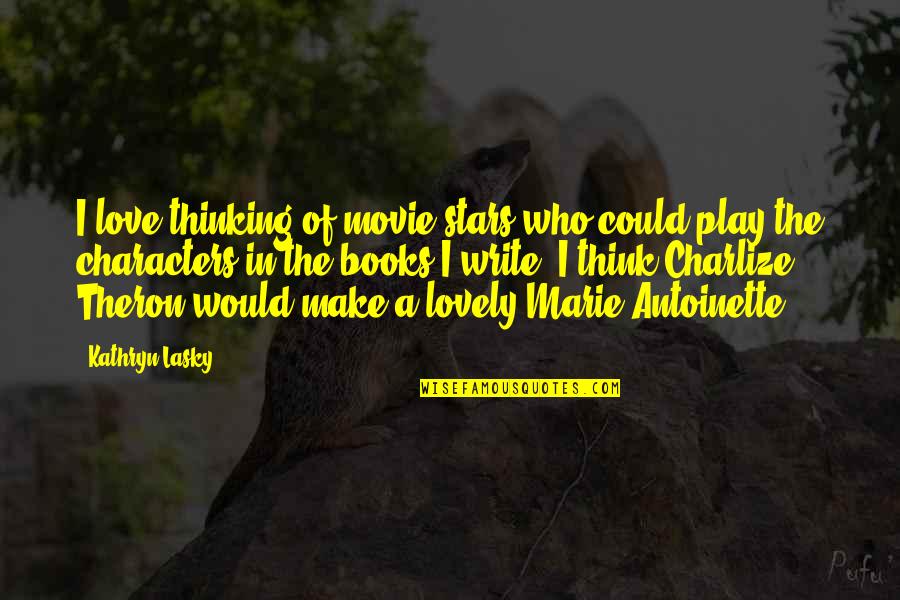 I love thinking of movie stars who could play the characters in the books I write. I think Charlize Theron would make a lovely Marie Antoinette. —
Kathryn Lasky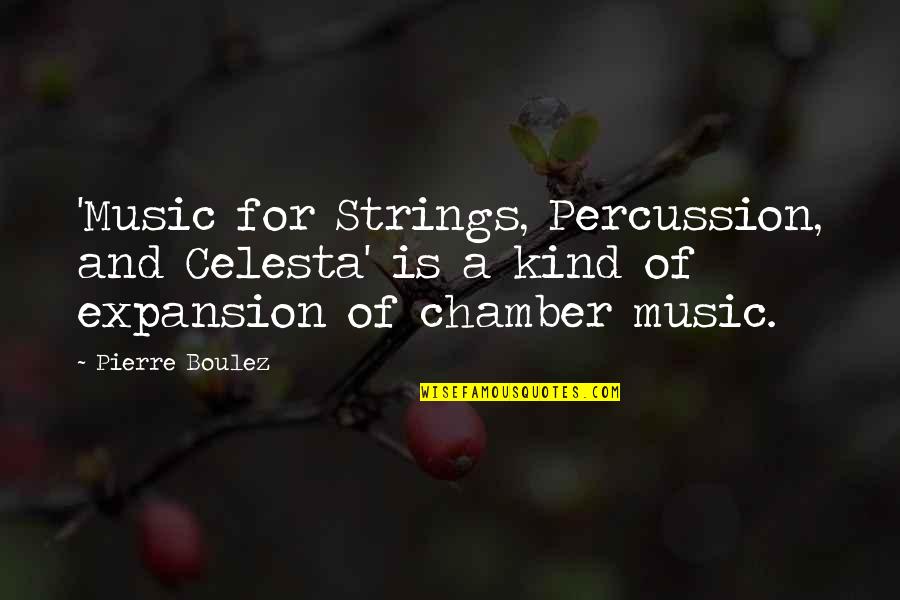 'Music for Strings, Percussion, and Celesta' is a kind of expansion of chamber music. —
Pierre Boulez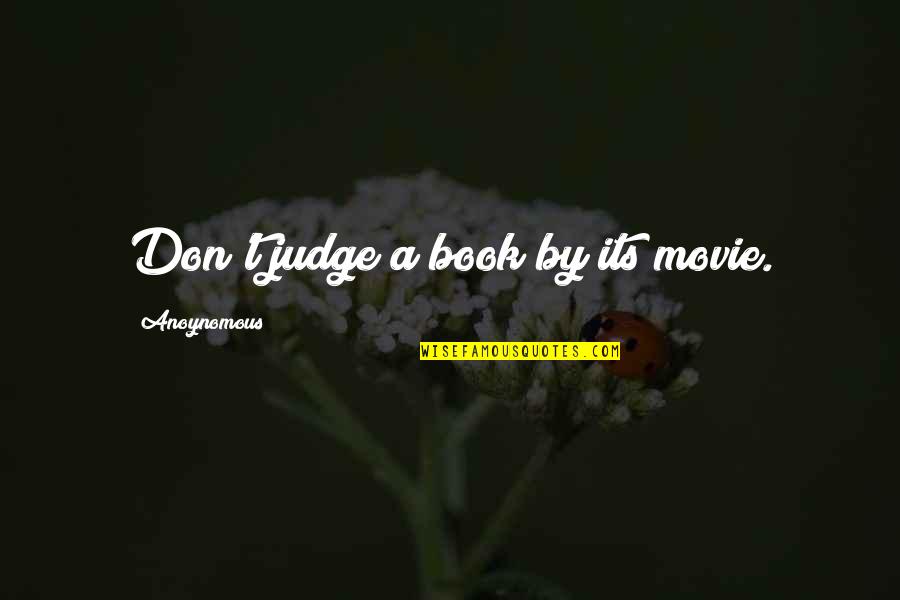 Don't judge a book by its movie. —
Anoynomous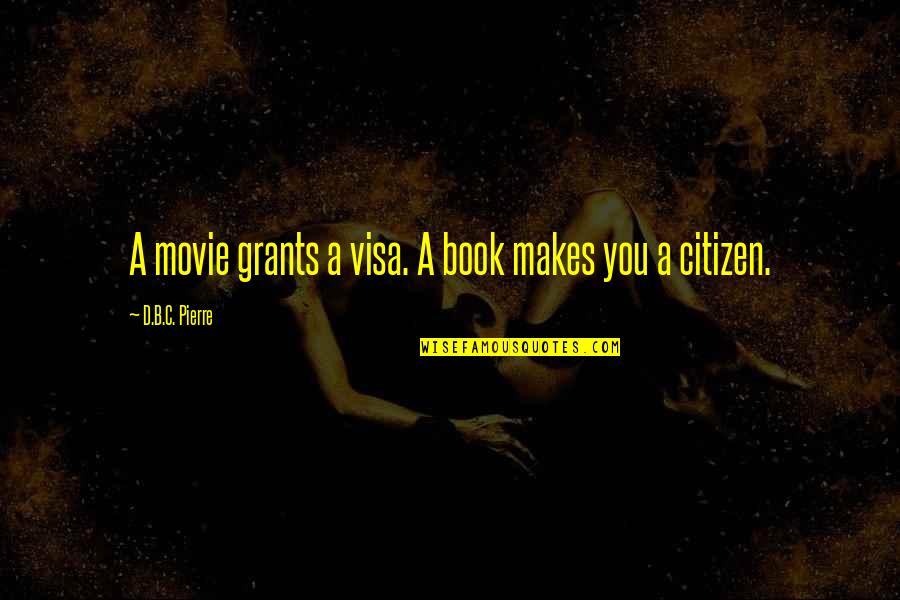 A movie grants a visa. A book makes you a citizen. —
D.B.C. Pierre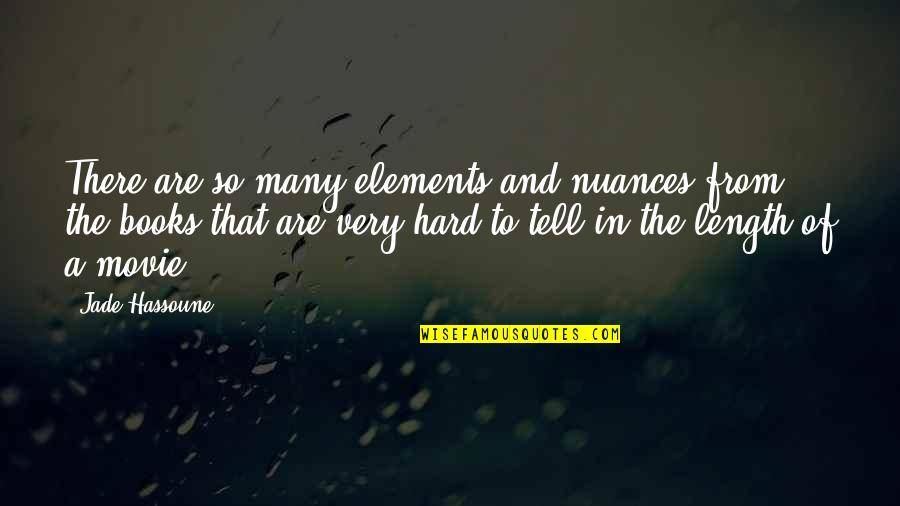 There are so many elements and nuances from the books that are very hard to tell in the length of a movie. —
Jade Hassoune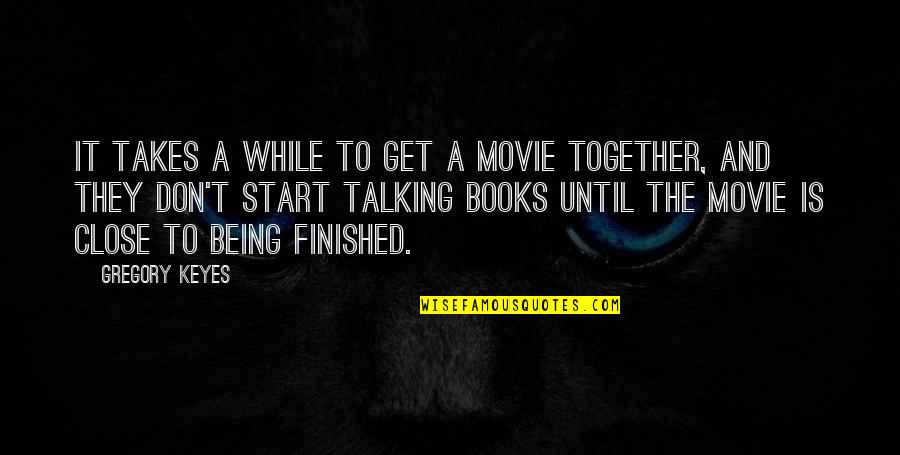 It takes a while to get a movie together, and they don't start talking books until the movie is close to being finished. —
Gregory Keyes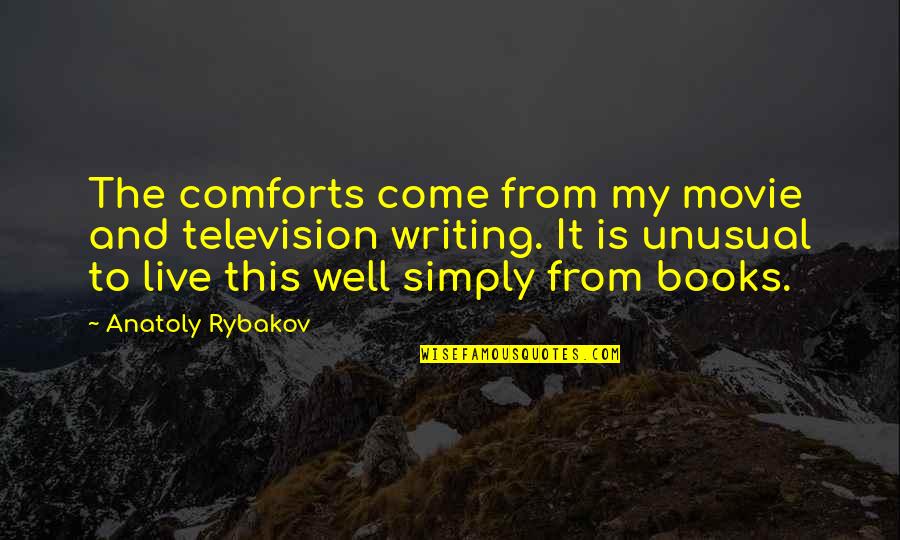 The comforts come from my movie and television writing. It is unusual to live this well simply from books. —
Anatoly Rybakov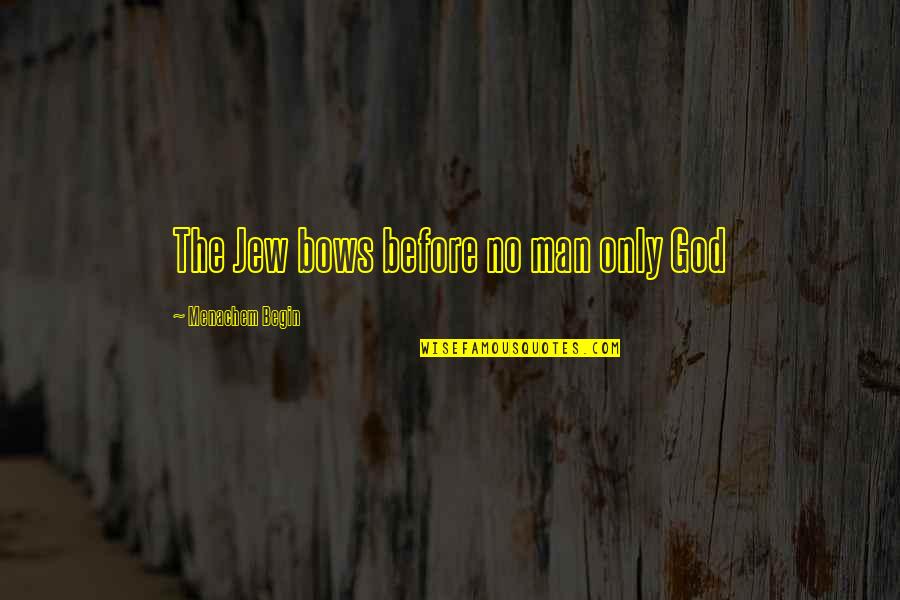 The Jew bows before no man only God —
Menachem Begin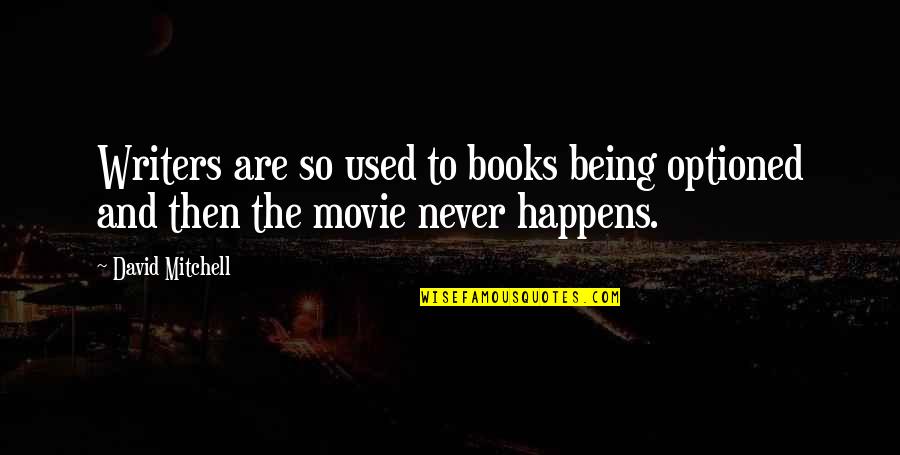 Writers are so used to books being optioned and then the movie never happens. —
David Mitchell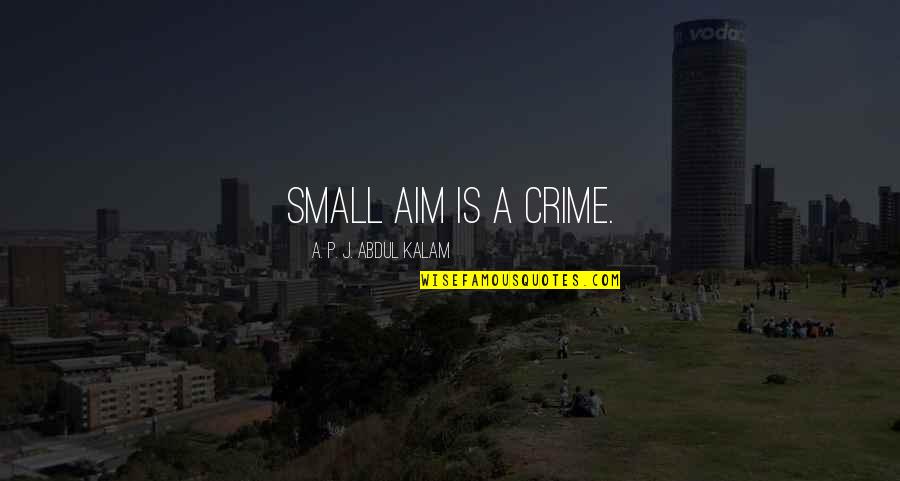 small aim is a crime. —
A. P. J. Abdul Kalam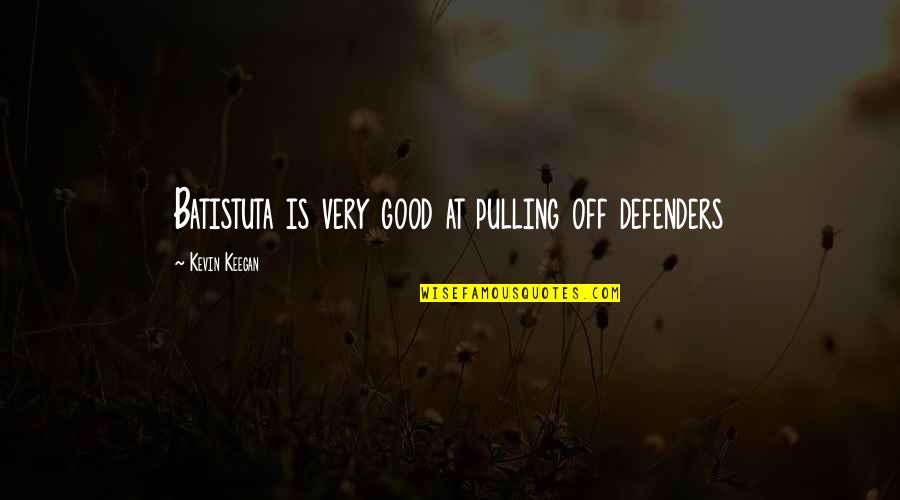 Batistuta is very good at pulling off defenders —
Kevin Keegan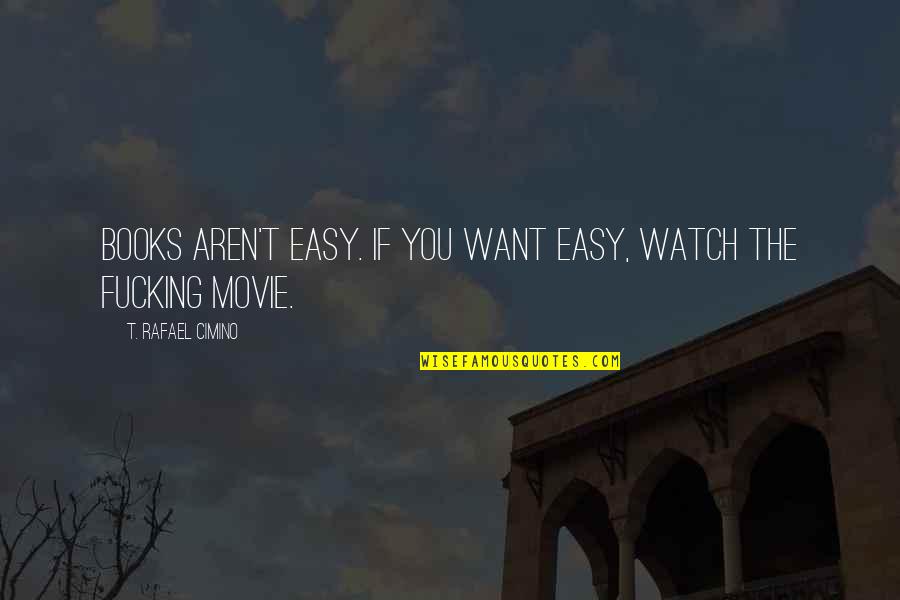 Books aren't easy. If you want easy, watch the fucking movie. —
T. Rafael Cimino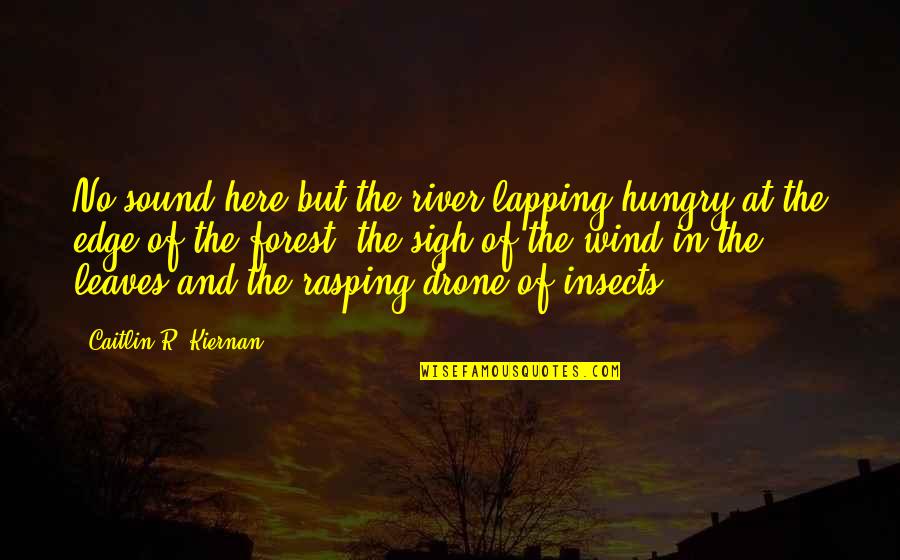 No sound here but the river lapping hungry at the edge of the forest, the sigh of the wind in the leaves and the rasping drone of insects. —
Caitlin R. Kiernan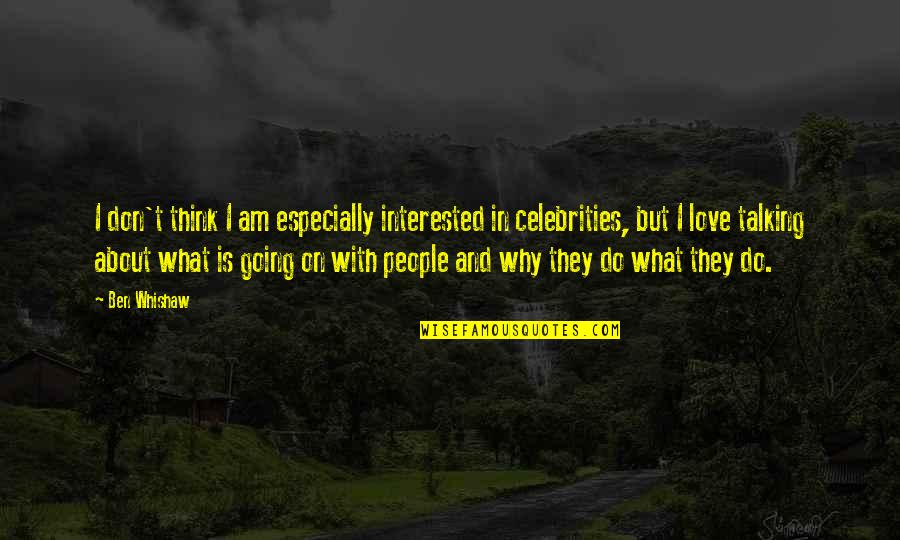 I don't think I am especially interested in celebrities, but I love talking about what is going on with people and why they do what they do. —
Ben Whishaw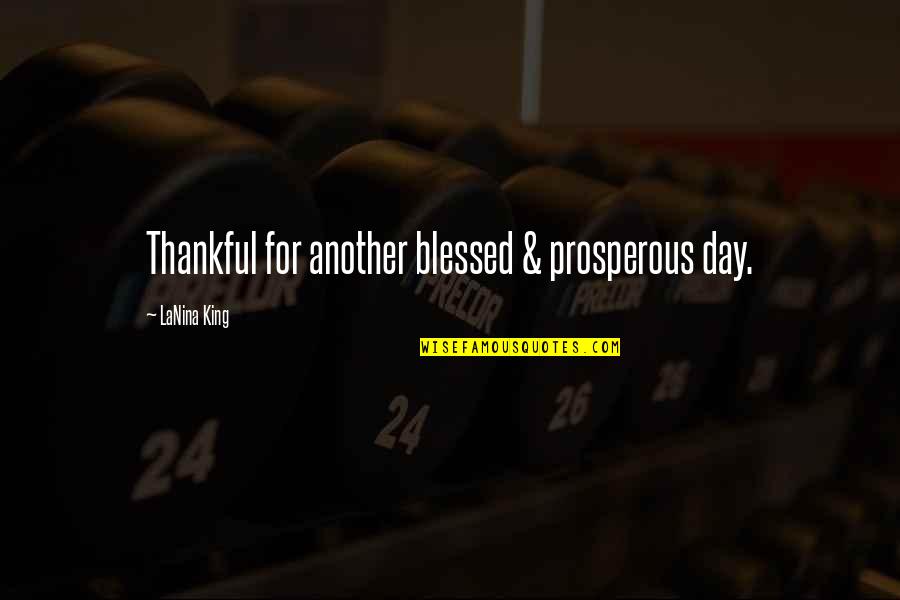 Thankful for another blessed & prosperous day. —
LaNina King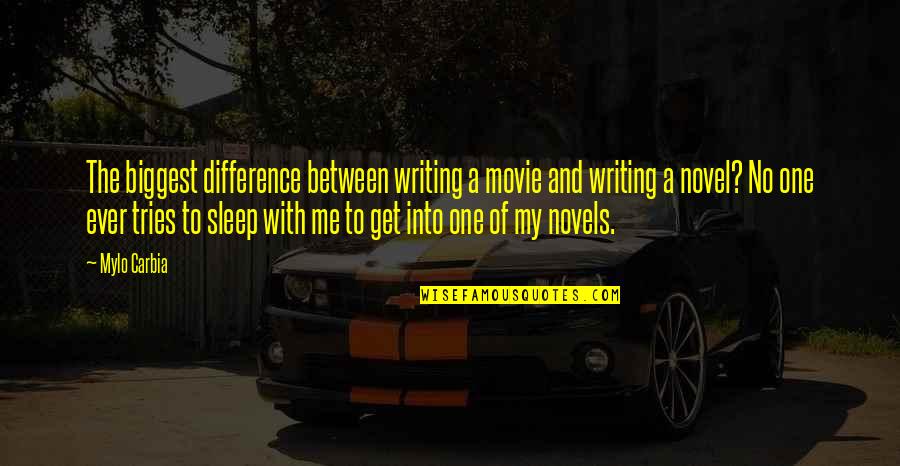 The biggest difference between writing a movie and writing a novel? No one ever tries to sleep with me to get into one of my novels. —
Mylo Carbia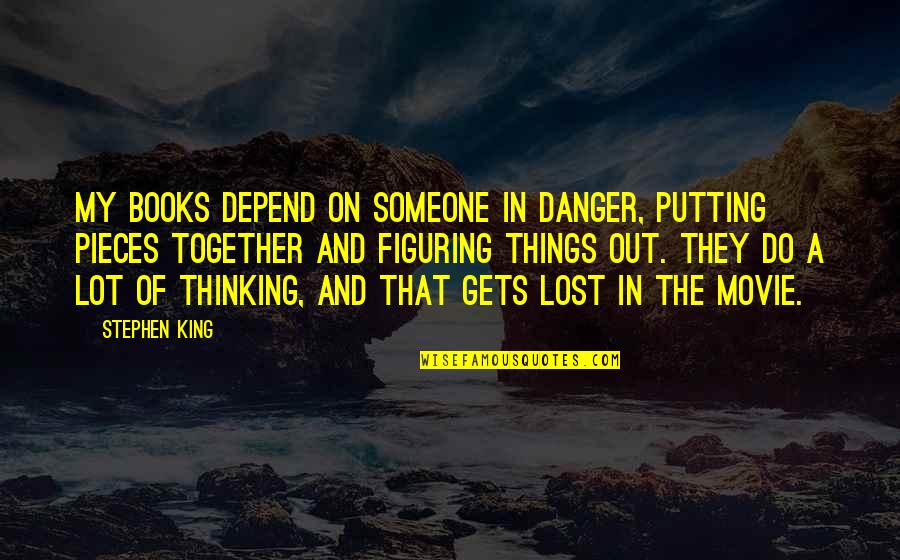 My books depend on someone in danger, putting pieces together and figuring things out. They do a lot of thinking, and that gets lost in the movie. —
Stephen King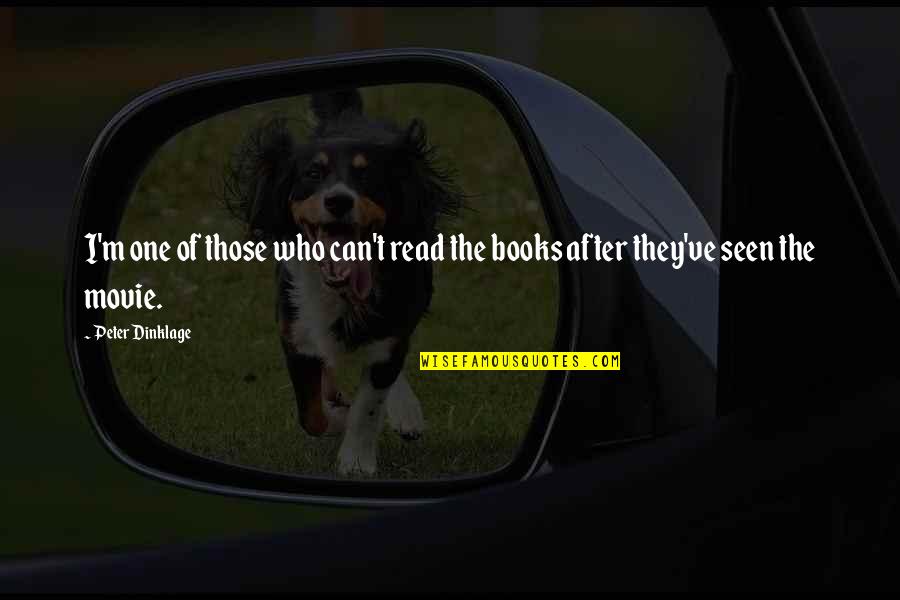 I'm one of those who can't read the books after they've seen the movie. —
Peter Dinklage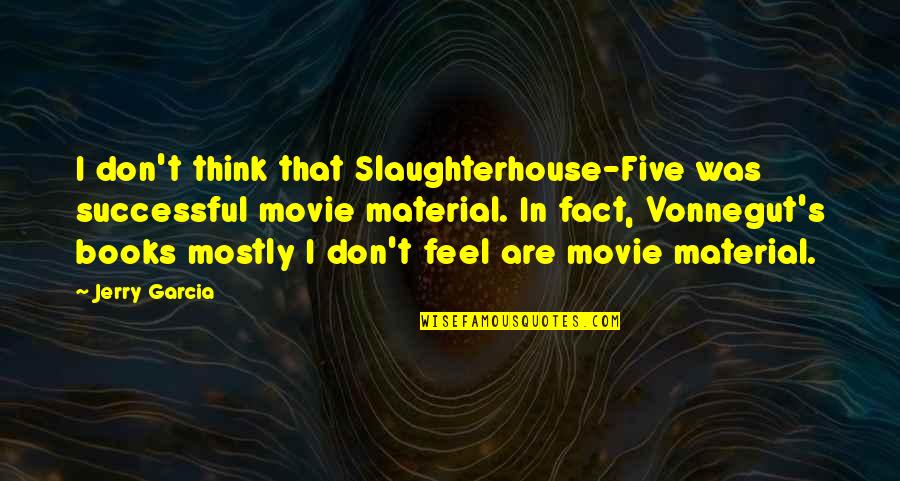 I don't think that Slaughterhouse-Five was successful movie material. In fact, Vonnegut's books mostly I don't feel are movie material. —
Jerry Garcia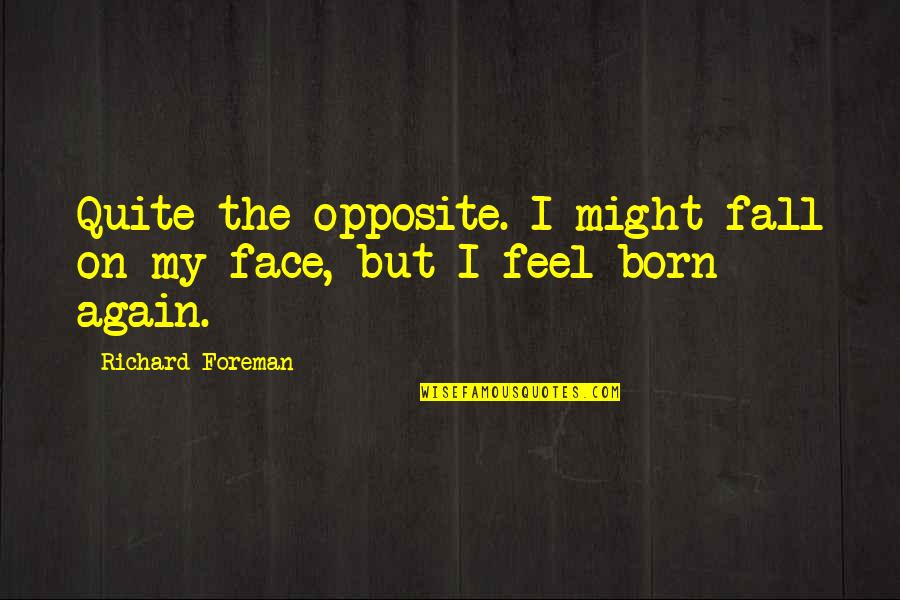 Quite the opposite. I might fall on my face, but I feel born again. —
Richard Foreman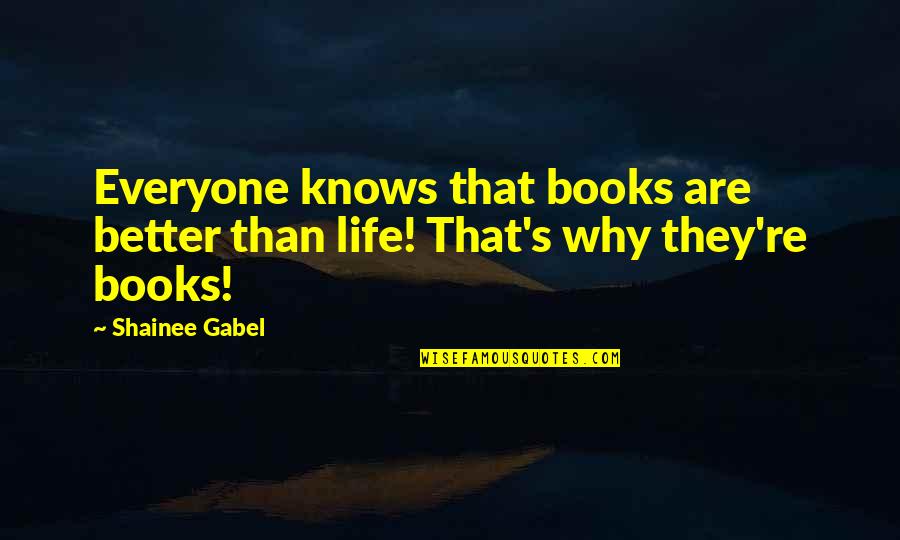 Everyone knows that books are better than life! That's why they're books! —
Shainee Gabel