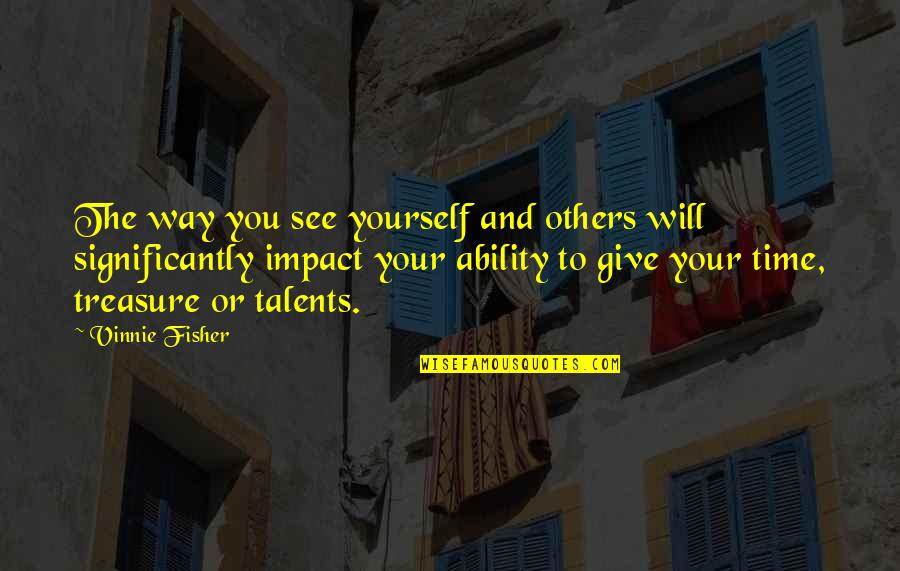 The way you see yourself and others will significantly impact your ability to give your time, treasure or talents.
—
Vinnie Fisher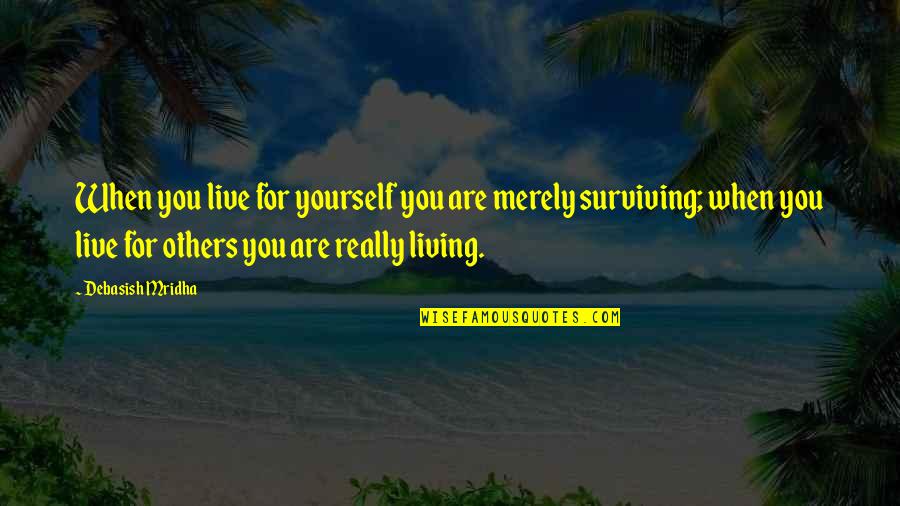 When you live for yourself you are merely surviving; when you live for others you are really living.
—
Debasish Mridha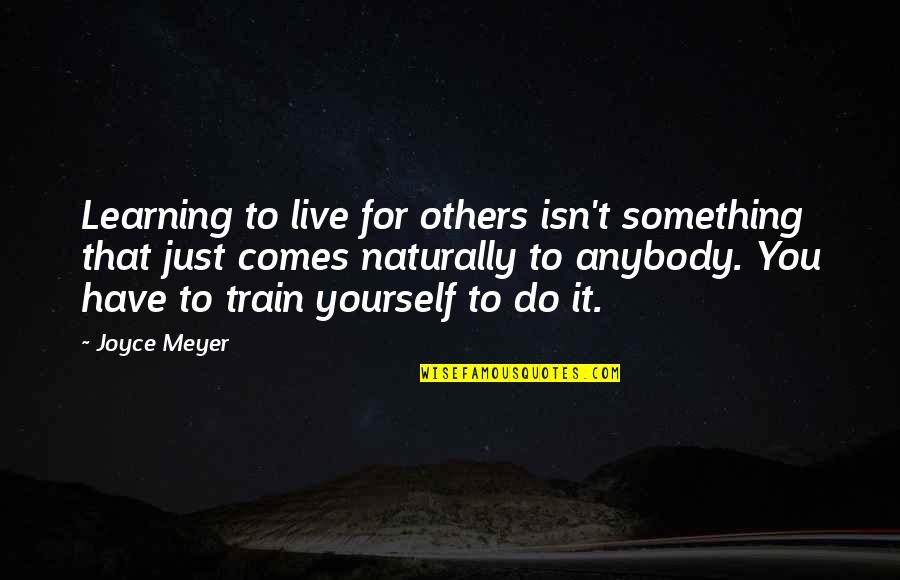 Learning to live for others isn't something that just comes naturally to anybody. You have to train yourself to do it.
—
Joyce Meyer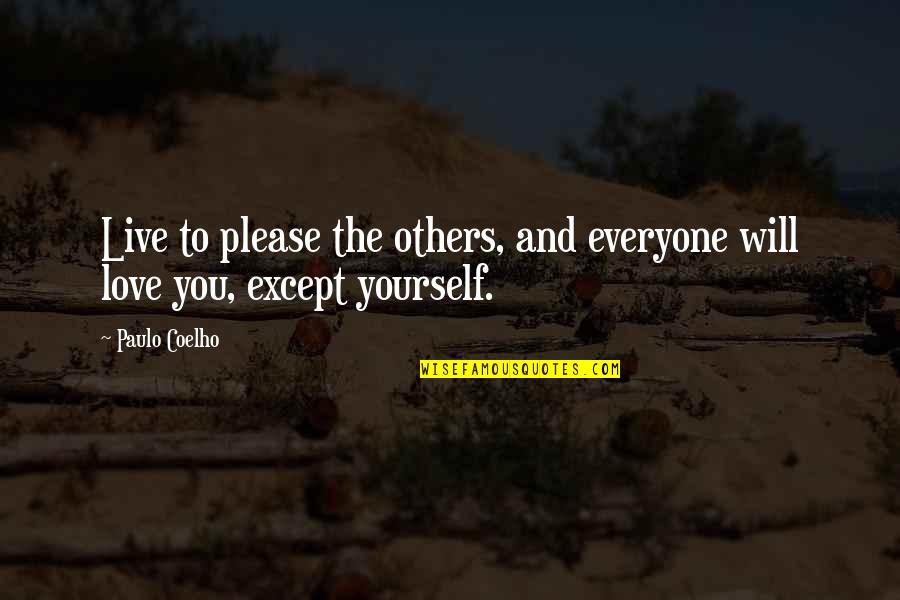 Live to please the others, and everyone will love you, except yourself.
—
Paulo Coelho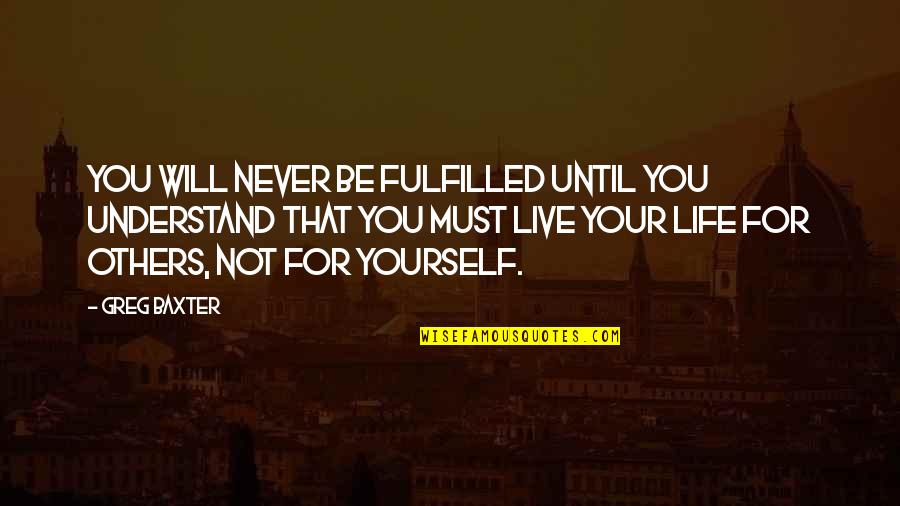 You will never be fulfilled until you understand that you must live your life for others, not for yourself.
—
Greg Baxter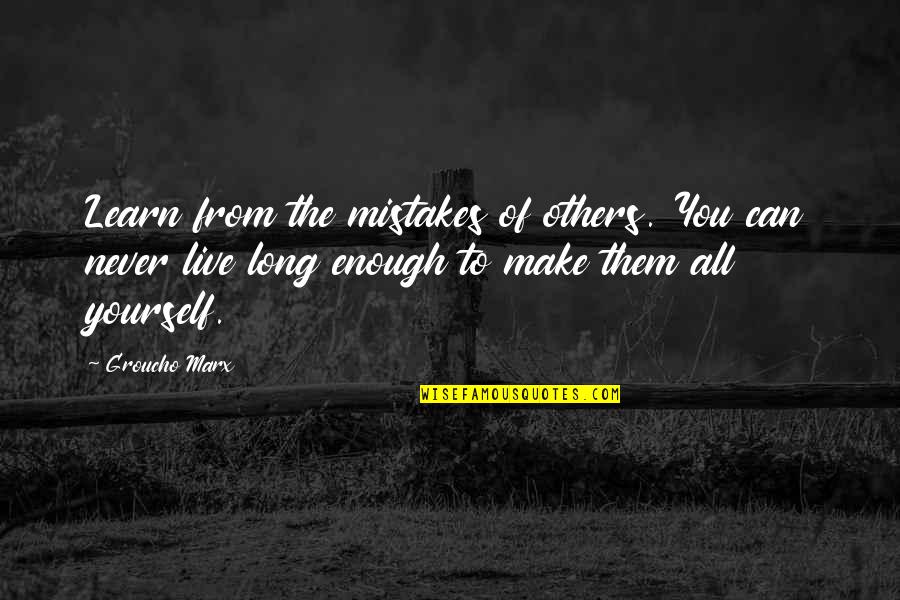 Learn from the mistakes of others. You can never live long enough to make them all yourself.
—
Groucho Marx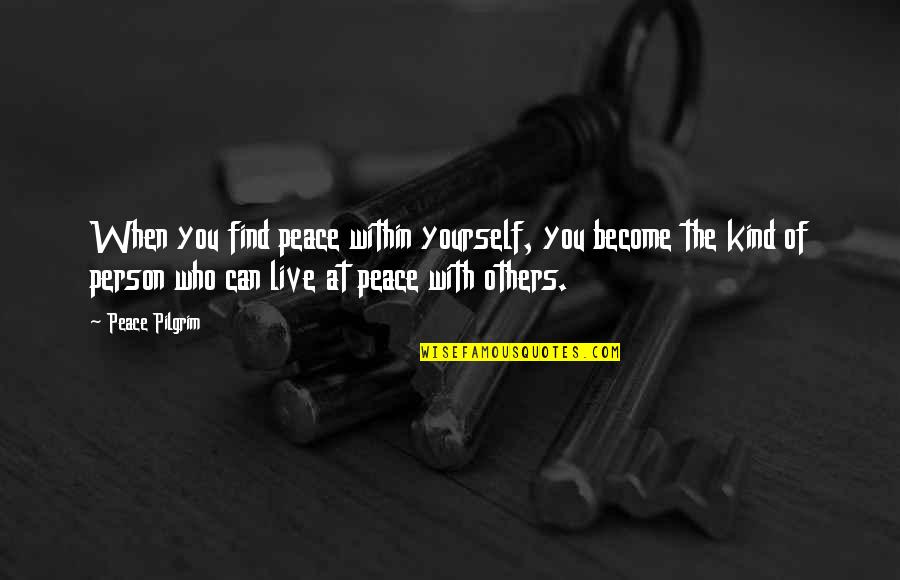 When you find peace within yourself, you become the kind of person who can live at peace with others.
—
Peace Pilgrim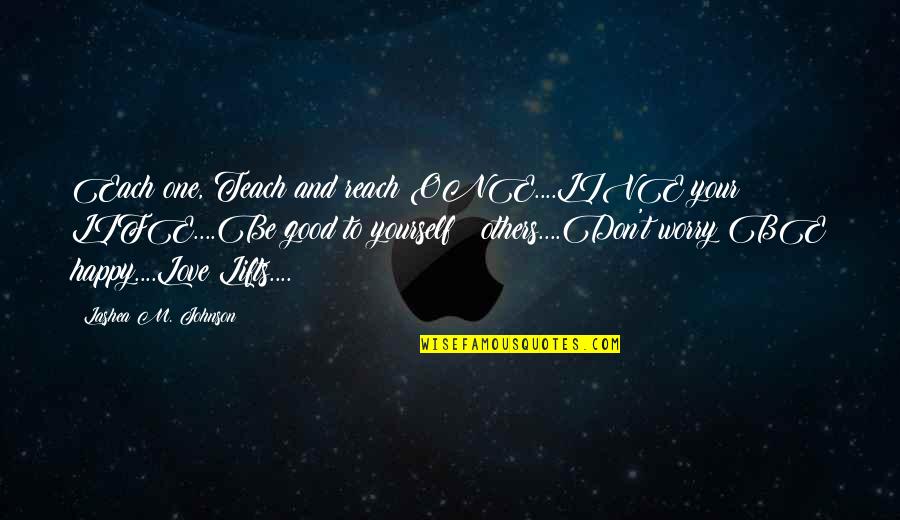 Each one, Teach and reach ONE....
LIVE your LIFE....
Be good to yourself & others....
Don't worry BE happy....
Love Lifts....
—
Lashea M. Johnson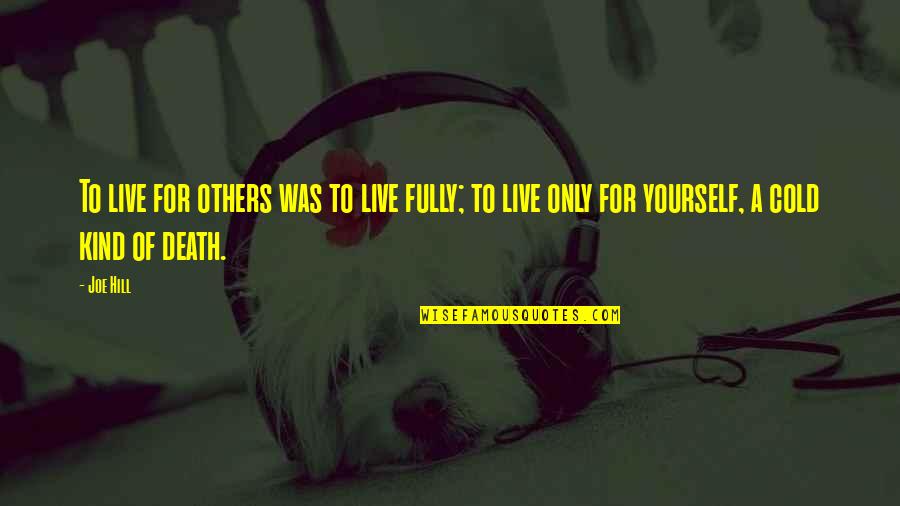 To live for others was to live fully; to live only for yourself, a cold kind of death. —
Joe Hill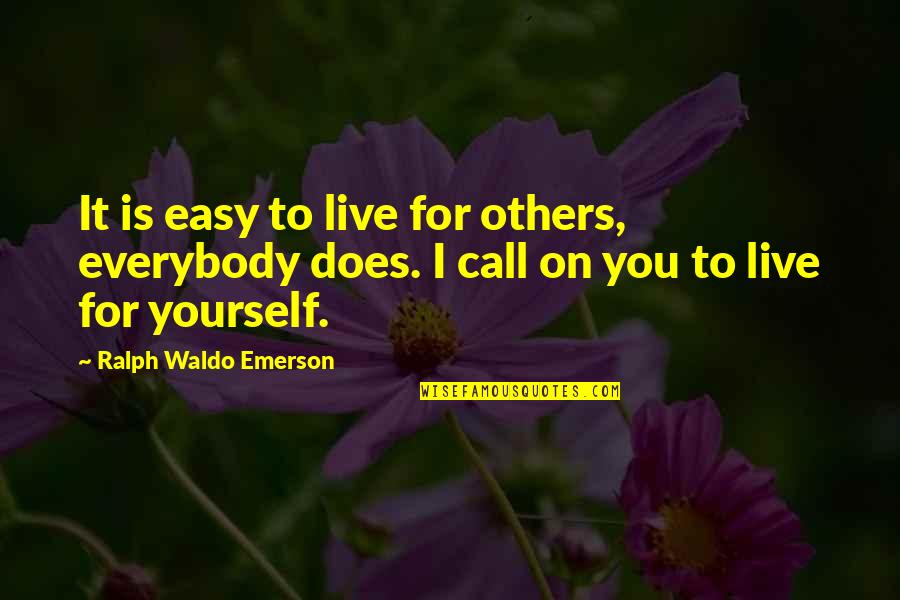 It is easy to live for others, everybody does. I call on you to live for yourself. —
Ralph Waldo Emerson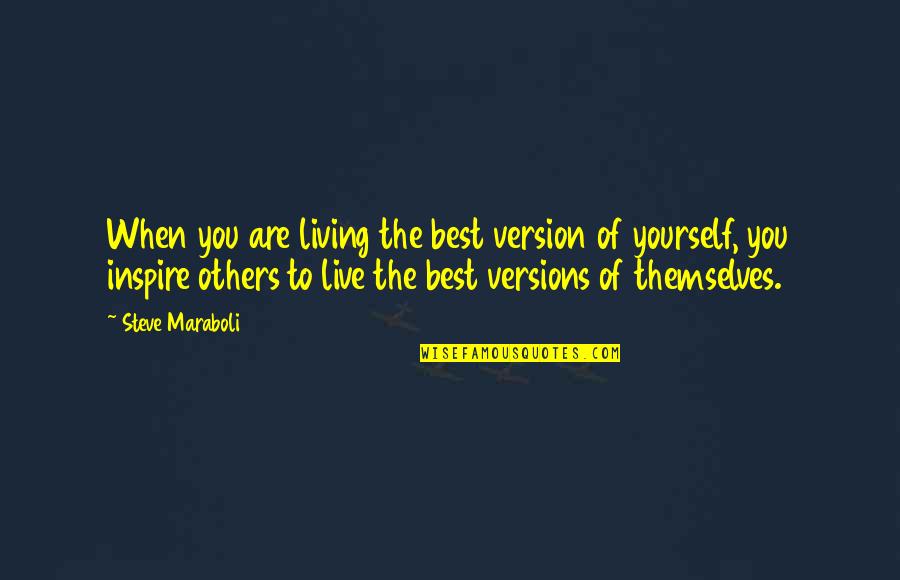 When you are living the best version of yourself, you inspire others to live the best versions of themselves. —
Steve Maraboli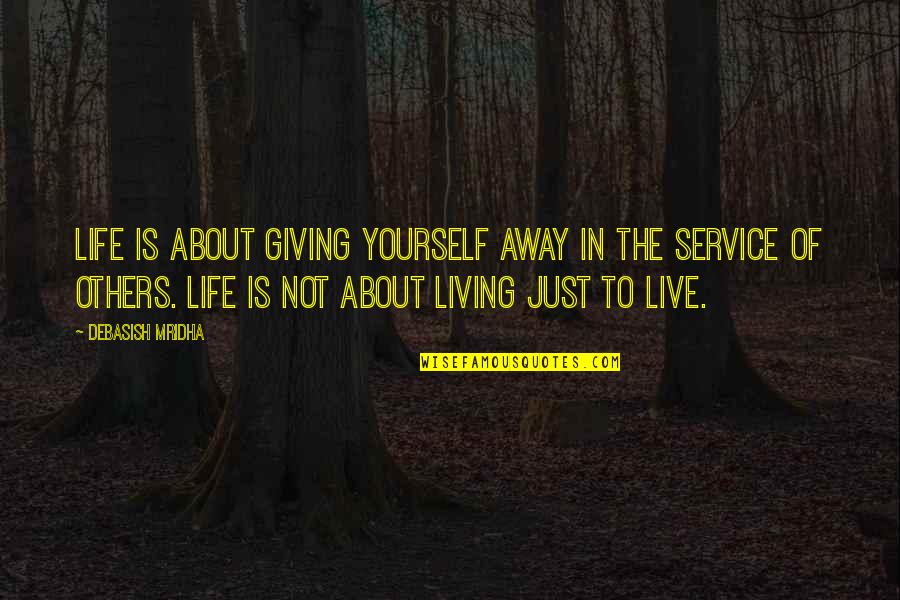 Life is about giving yourself away in the service of others. Life is not about living just to live. —
Debasish Mridha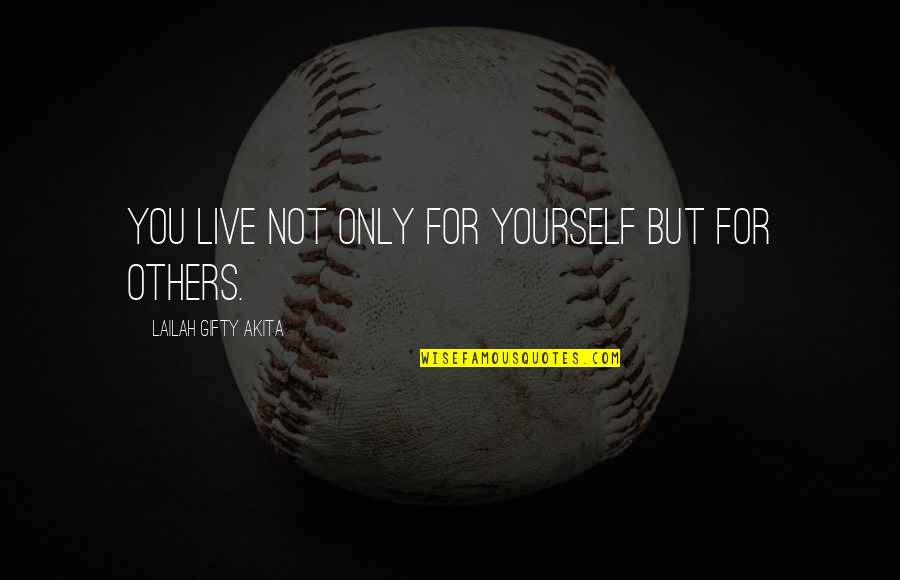 You live not only for yourself but for others. —
Lailah Gifty Akita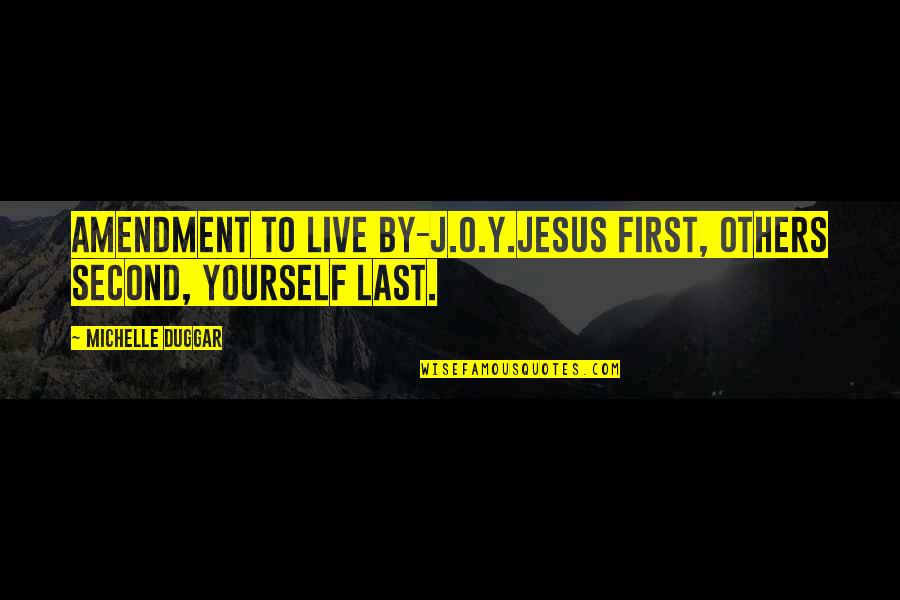 Amendment to live by-
J.O.Y.
Jesus first,
Others second,
Yourself last. —
Michelle Duggar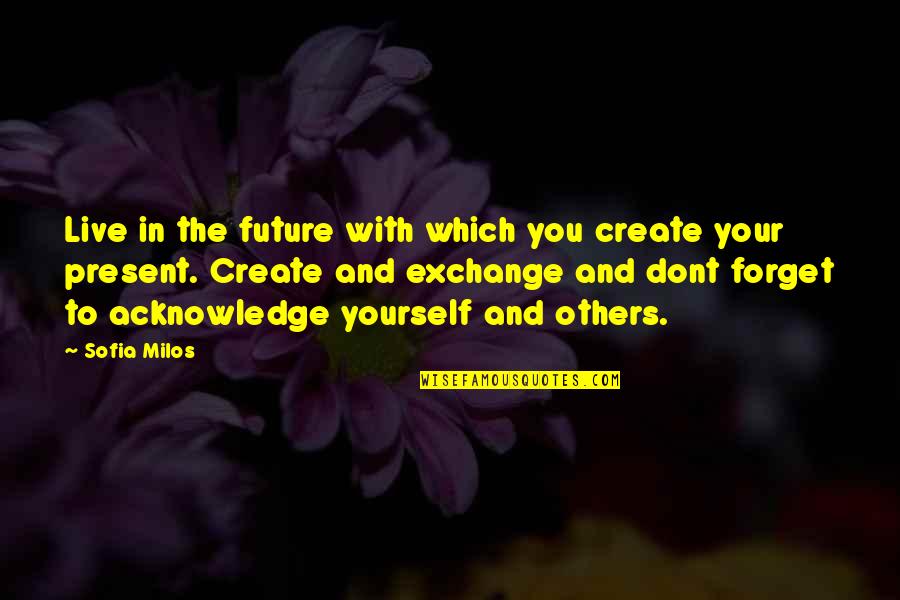 Live in the future with which you create your present. Create and exchange and dont forget to acknowledge yourself and others. —
Sofia Milos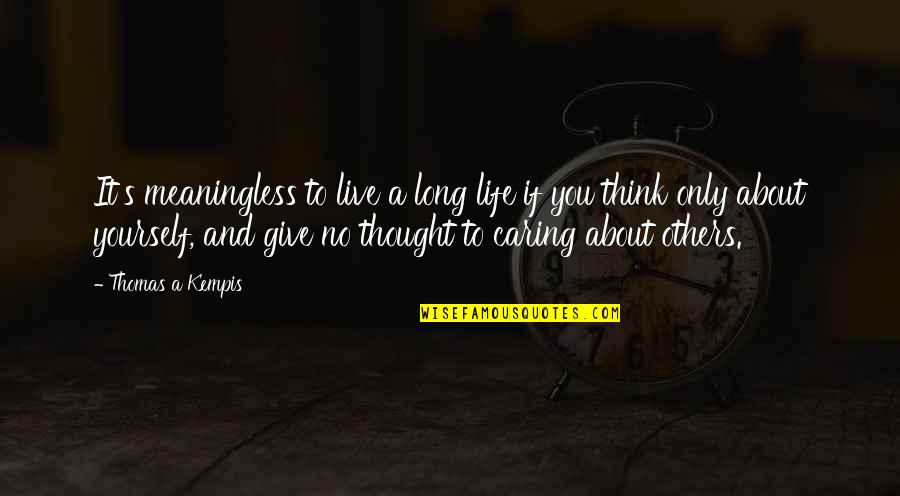 It's meaningless to live a long life if you think only about yourself, and give no thought to caring about others. —
Thomas A Kempis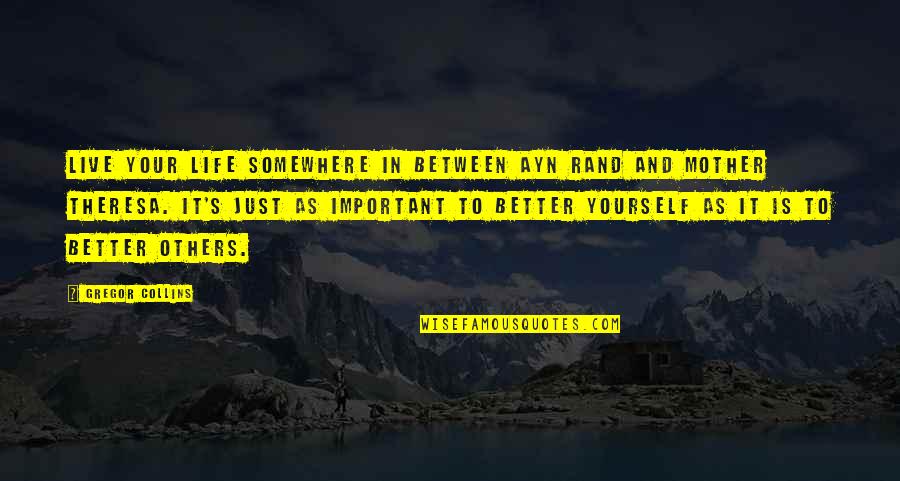 Live your life somewhere in between Ayn Rand and Mother Theresa. It's just as important to better yourself as it is to better others. —
Gregor Collins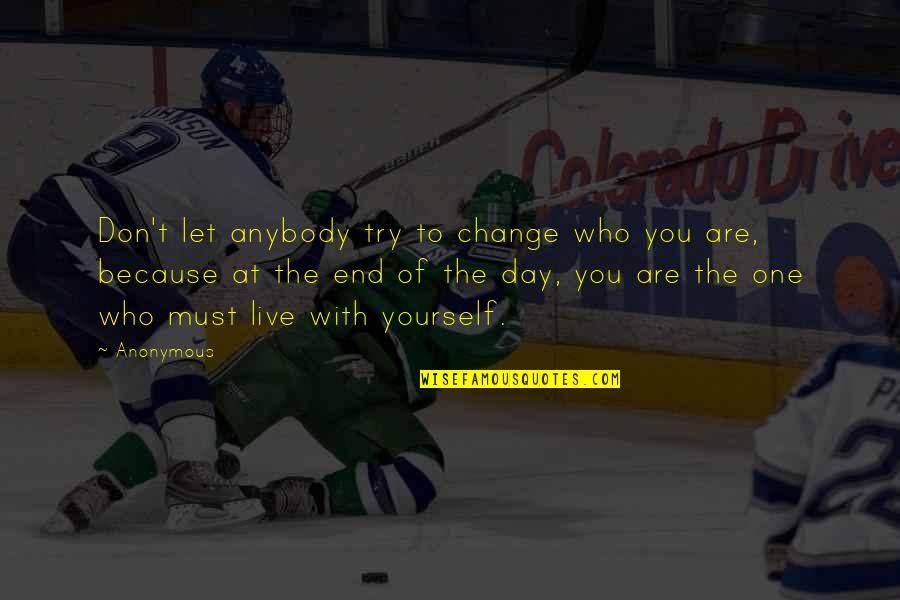 Don't let anybody try to change who you are, because at the end of the day, you are the one who must live with yourself. —
Anonymous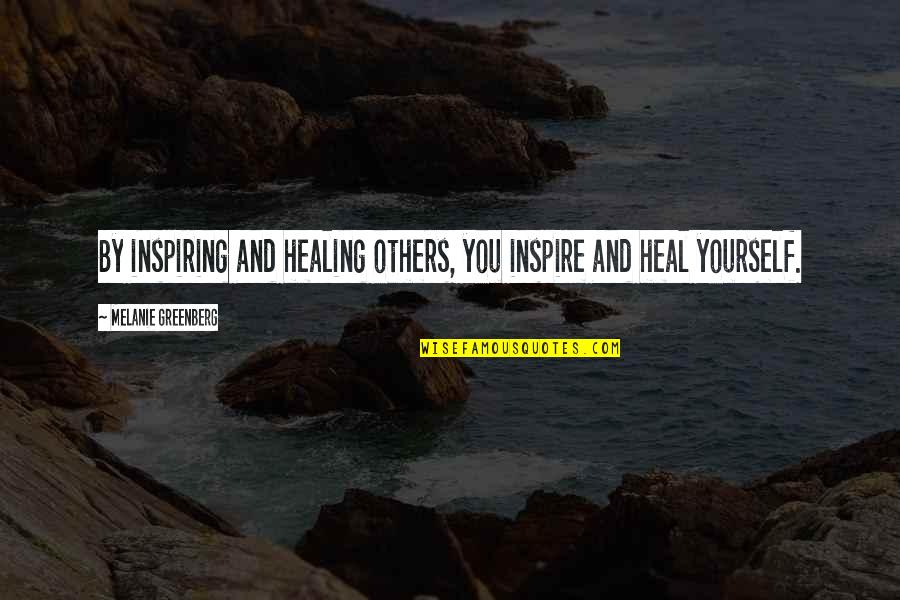 By inspiring and healing others, you inspire and heal yourself. —
Melanie Greenberg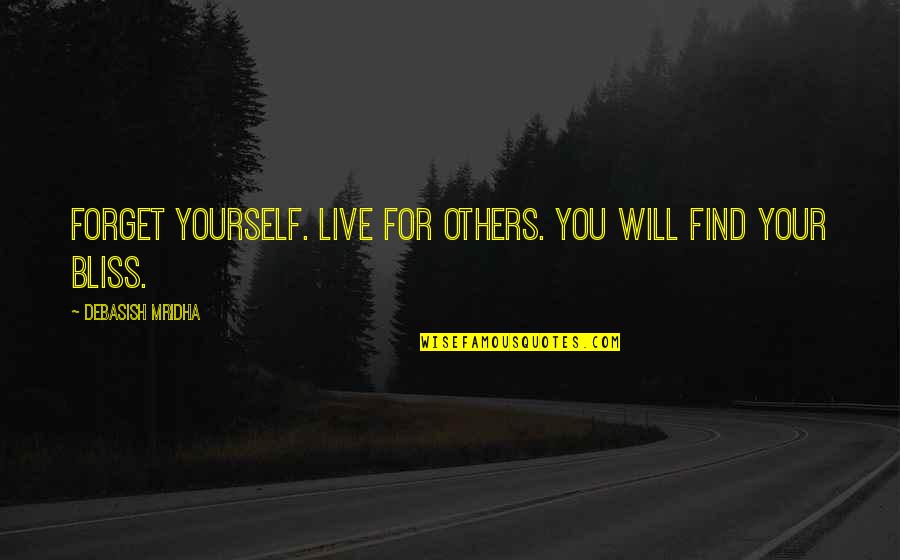 Forget yourself. Live for others. You will find your bliss. —
Debasish Mridha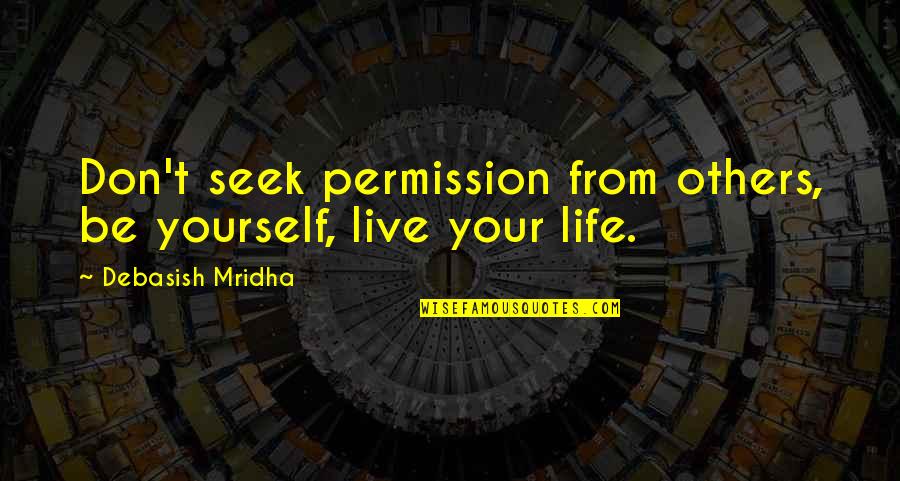 Don't seek permission from others, be yourself, live your life. —
Debasish Mridha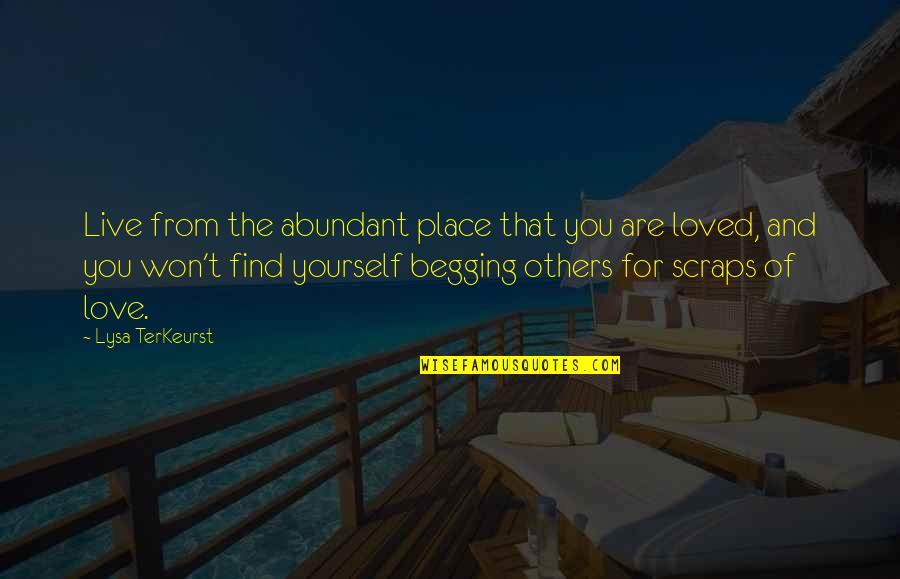 Live from the abundant place that you are loved, and you won't find yourself begging others for scraps of love. —
Lysa TerKeurst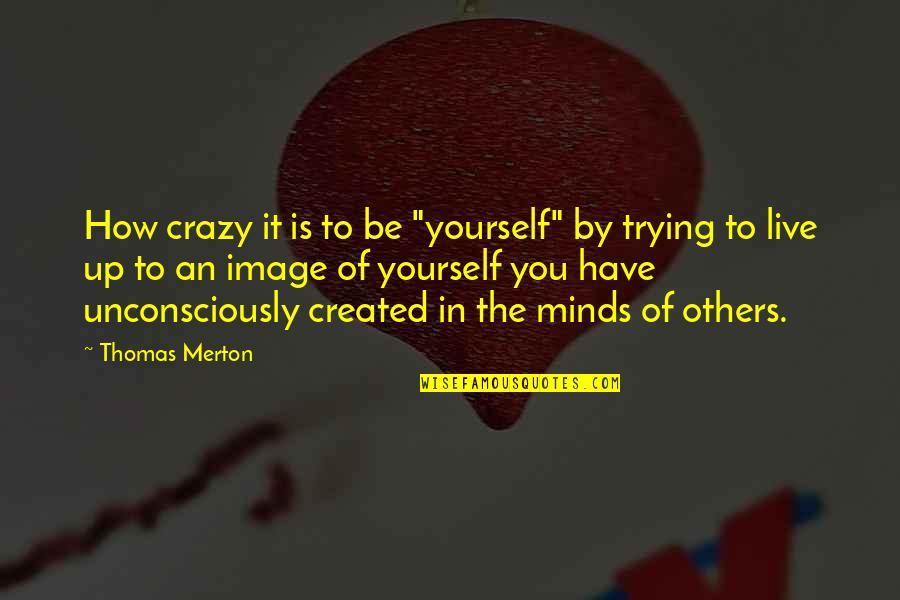 How crazy it is to be "yourself" by trying to live up to an image of yourself you have unconsciously created in the minds of others. —
Thomas Merton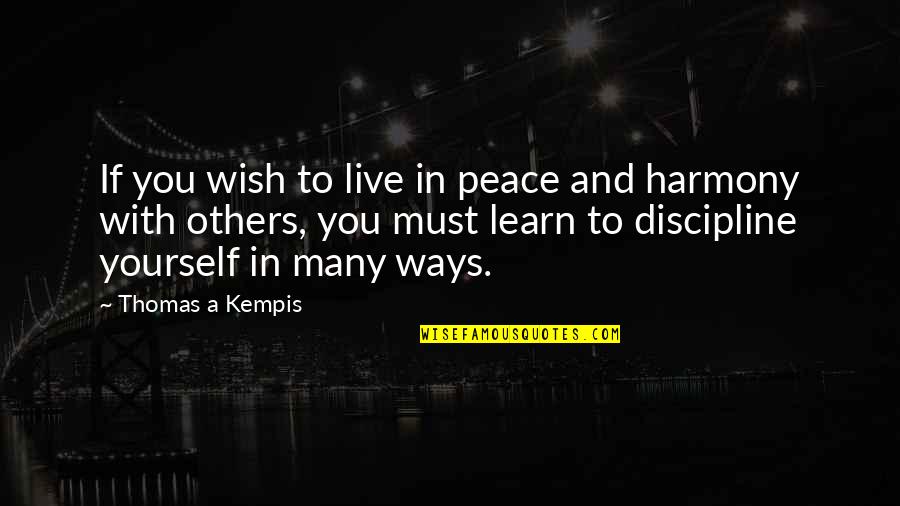 If you wish to live in peace and harmony with others, you must learn to discipline yourself in many ways. —
Thomas A Kempis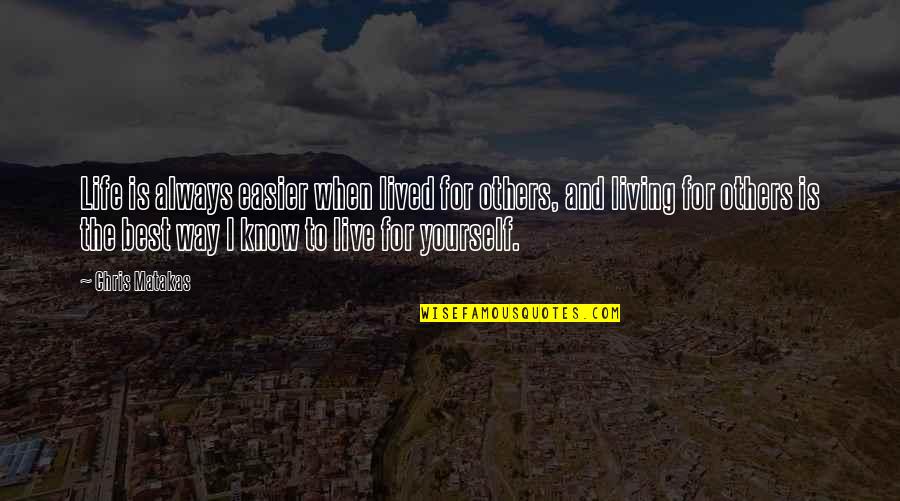 Life is always easier when lived for others, and living for others is the best way I know to live for yourself. —
Chris Matakas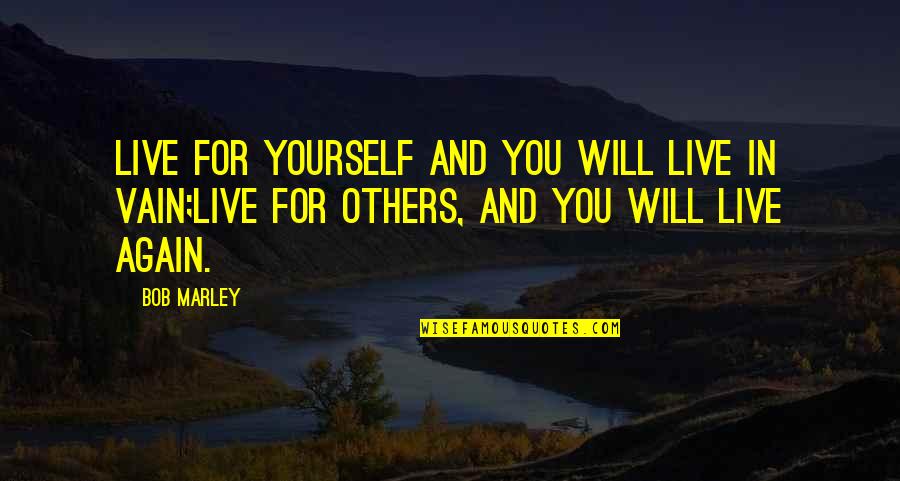 Live for yourself and you will live in vain;
Live for others, and you will live again. —
Bob Marley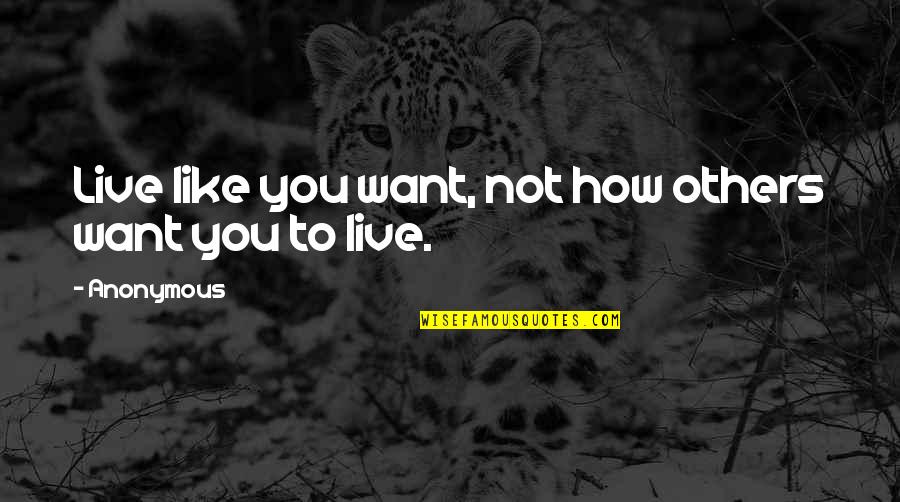 Live like you want, not how others want you to live. —
Anonymous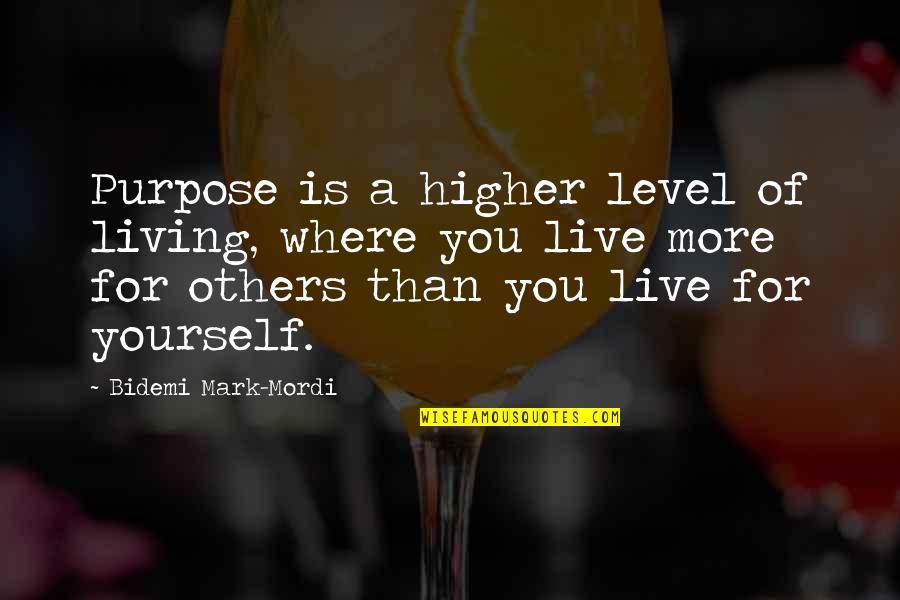 Purpose is a higher level of living, where you live more for others than you live for yourself. —
Bidemi Mark-Mordi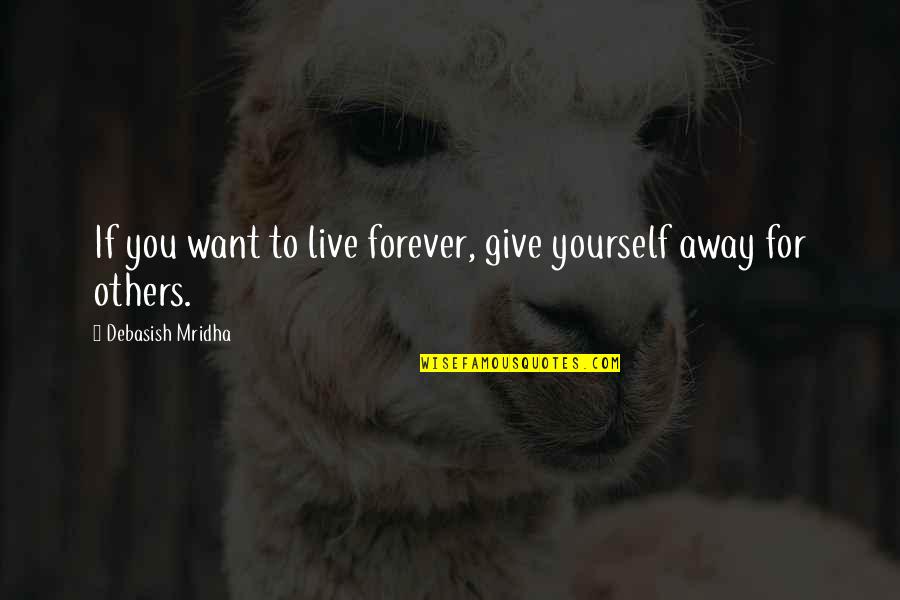 If you want to live forever, give yourself away for others. —
Debasish Mridha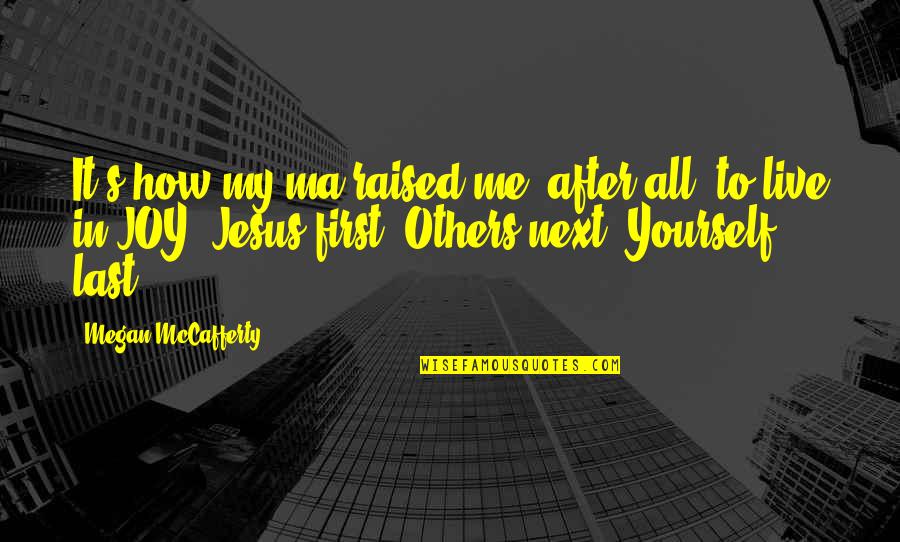 It's how my ma raised me, after all, to live in JOY: Jesus first, Others next, Yourself last. —
Megan McCafferty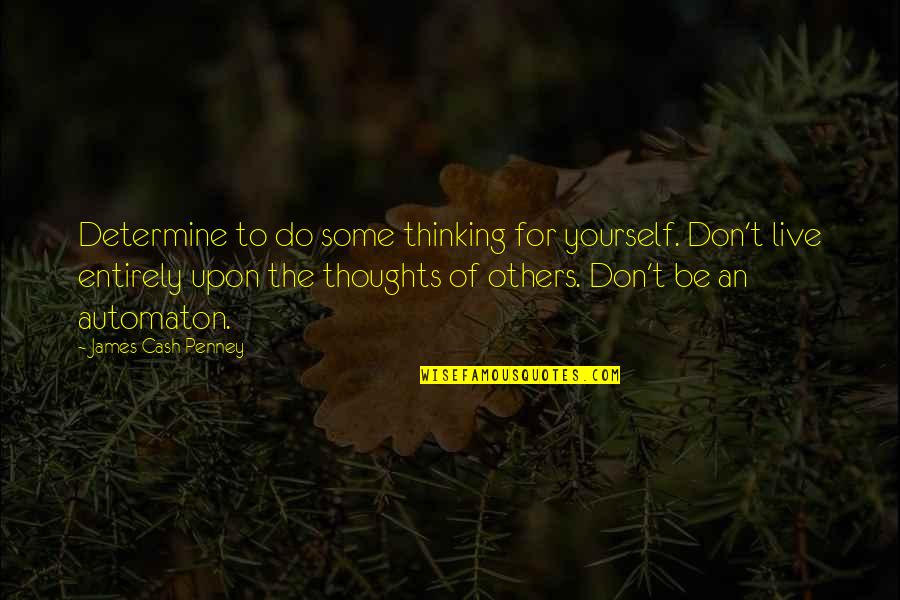 Determine to do some thinking for yourself. Don't live entirely upon the thoughts of others. Don't be an automaton. —
James Cash Penney