Chelsey Philpot Quotes
Top 11 wise famous quotes and sayings by Chelsey Philpot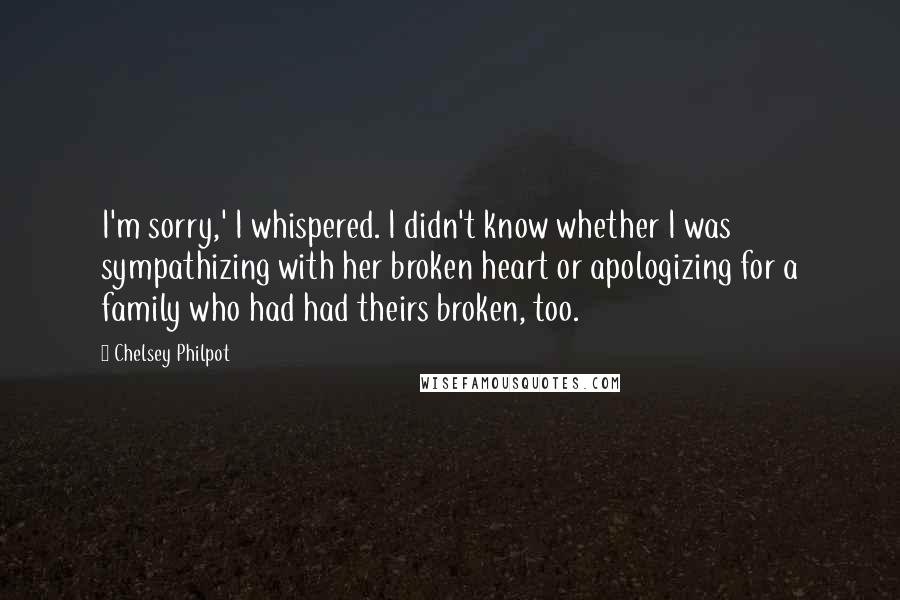 I'm sorry,' I whispered. I didn't know whether I was sympathizing with her broken heart or apologizing for a family who had had theirs broken, too.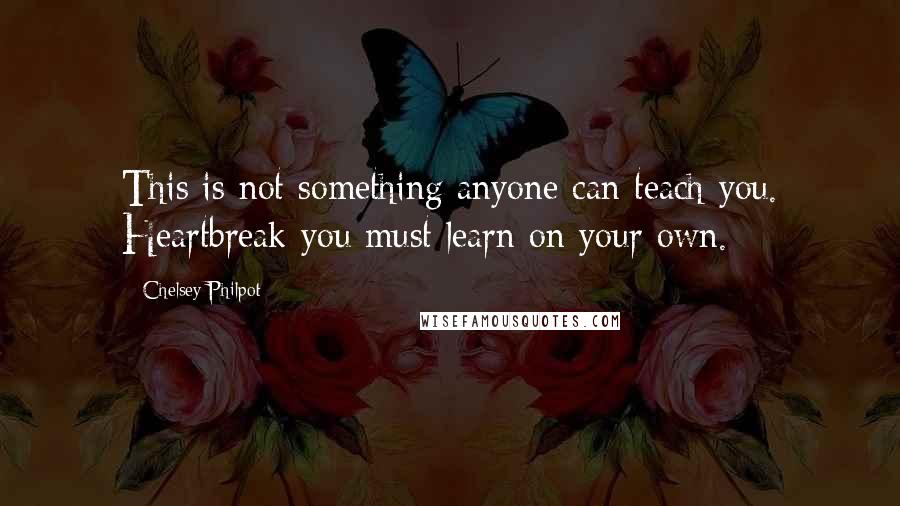 This is not something anyone can teach you. Heartbreak you must learn on your own.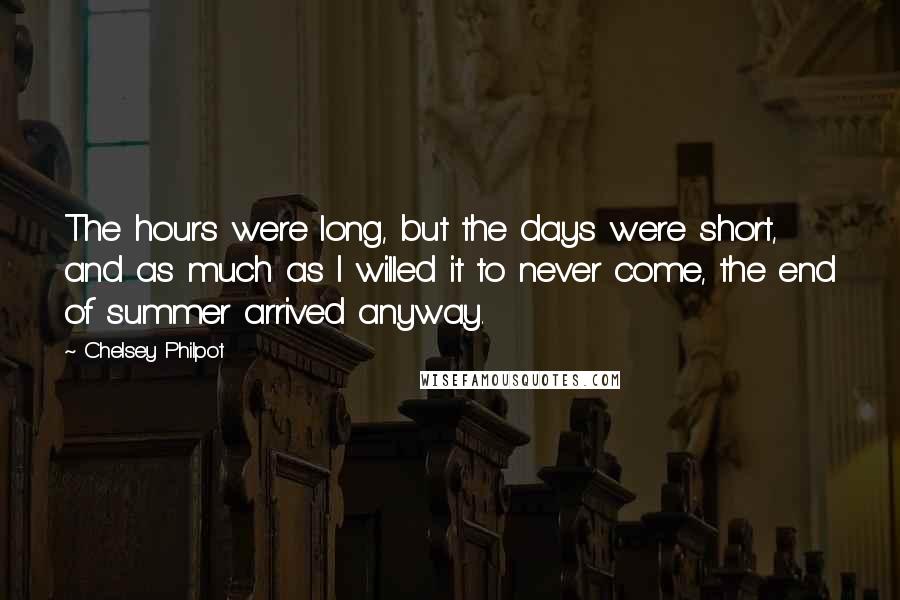 The hours were long, but the days were short, and as much as I willed it to never come, the end of summer arrived anyway.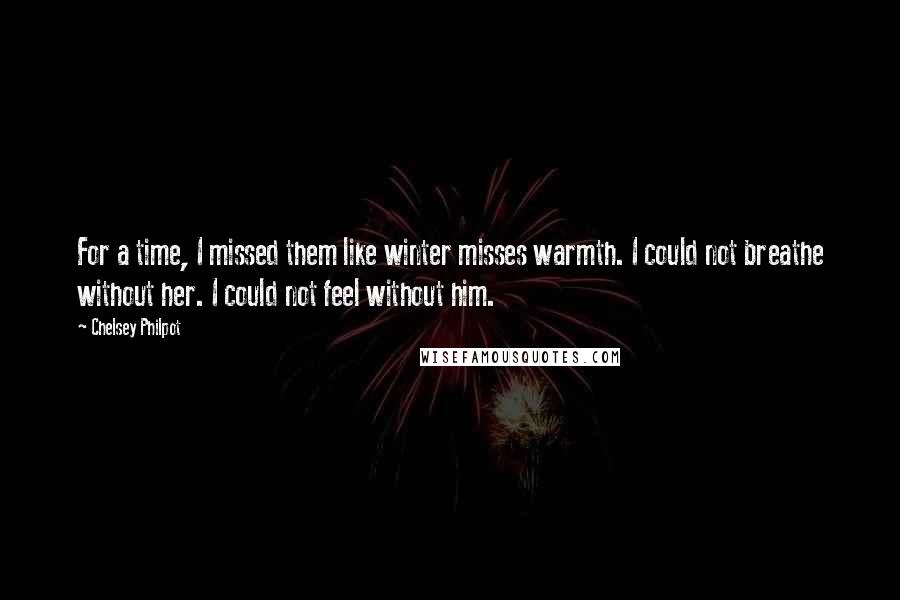 For a time, I missed them like winter misses warmth. I could not breathe without her. I could not feel without him.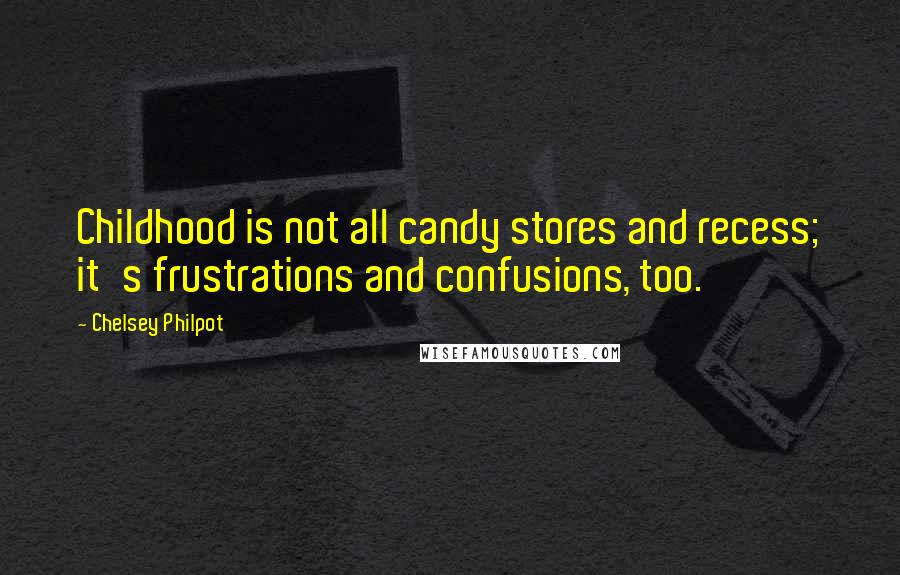 Childhood is not all candy stores and recess; it's frustrations and confusions, too.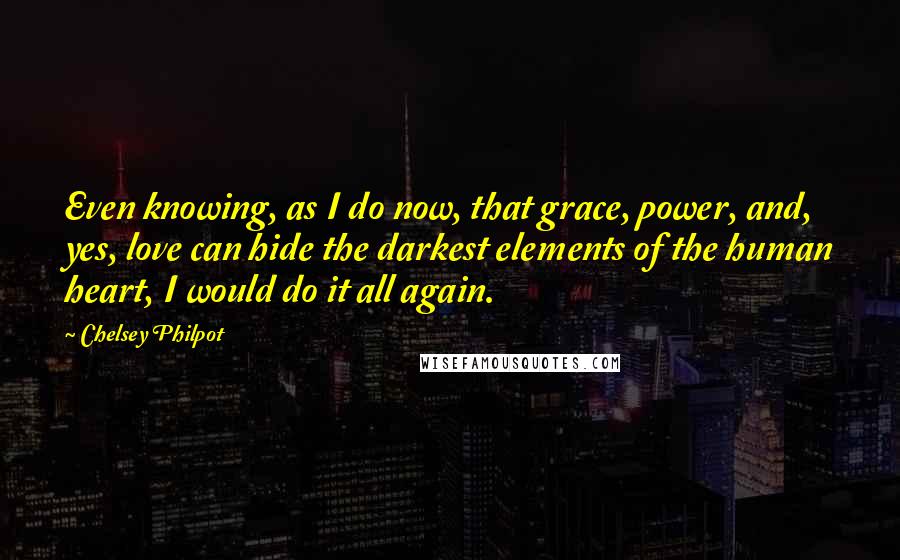 Even knowing, as I do now, that grace, power, and, yes, love can hide the darkest elements of the human heart, I would do it all again.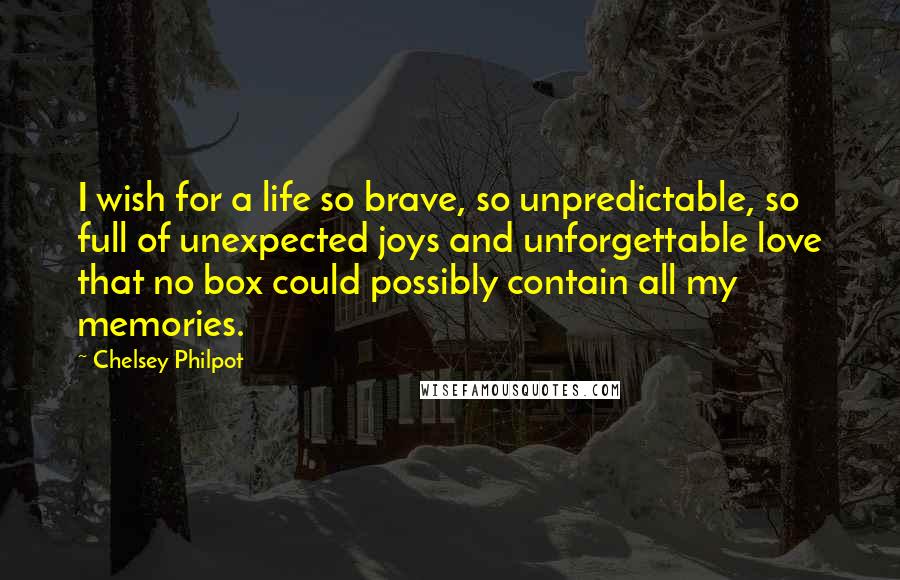 I wish for a life so brave, so unpredictable, so full of unexpected joys and unforgettable love that no box could possibly contain all my memories.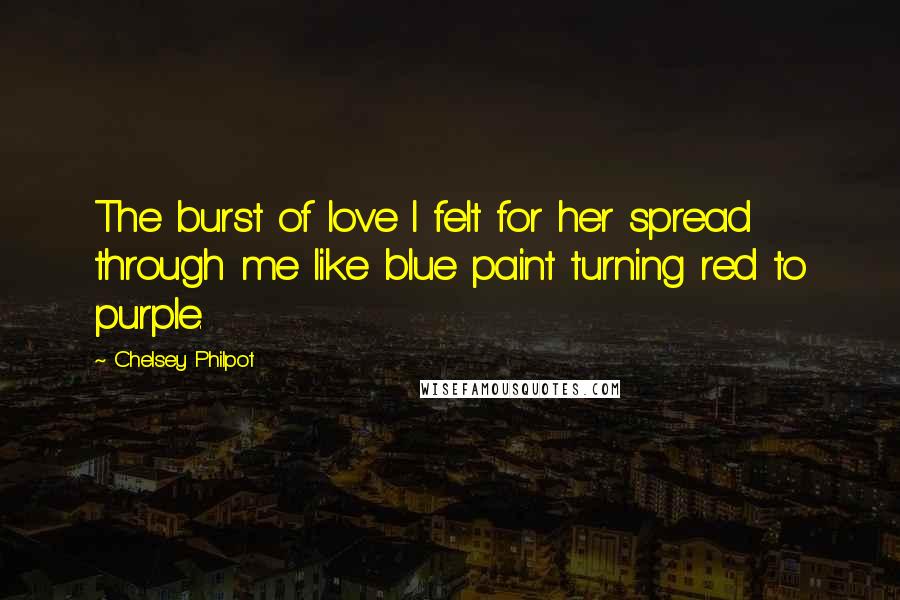 The burst of love I felt for her spread through me like blue paint turning red to purple.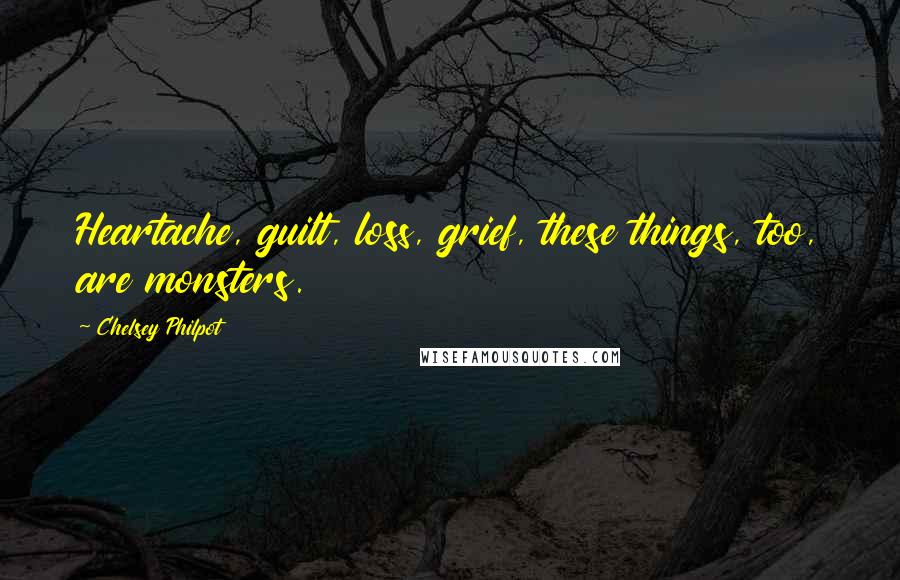 Heartache, guilt, loss, grief, these things, too, are monsters.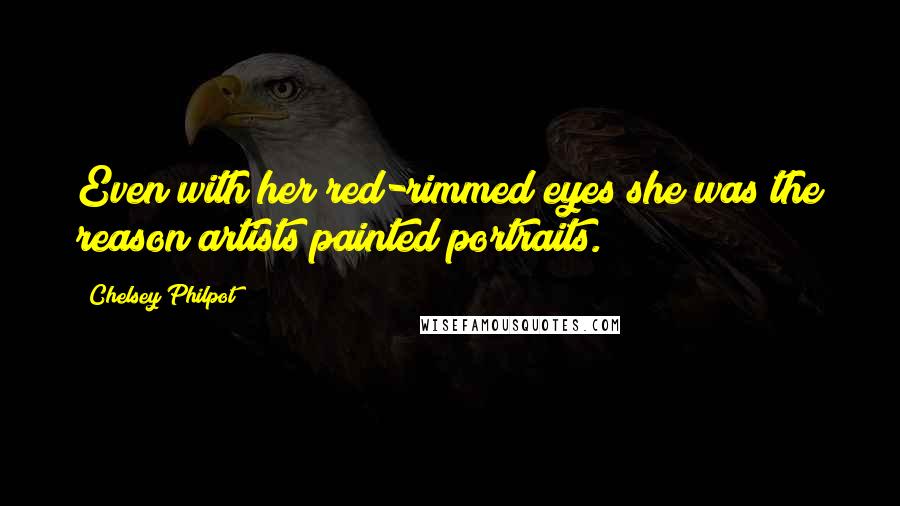 Even with her red-rimmed eyes she was the reason artists painted portraits.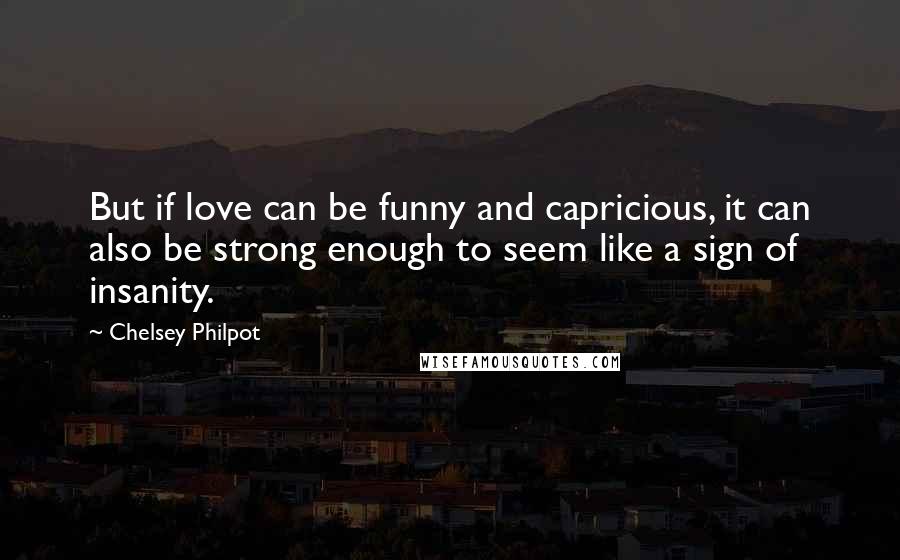 But if love can be funny and capricious, it can also be strong enough to seem like a sign of insanity.