O.E. Boroni Quotes
Top 6 wise famous quotes and sayings by O.E. Boroni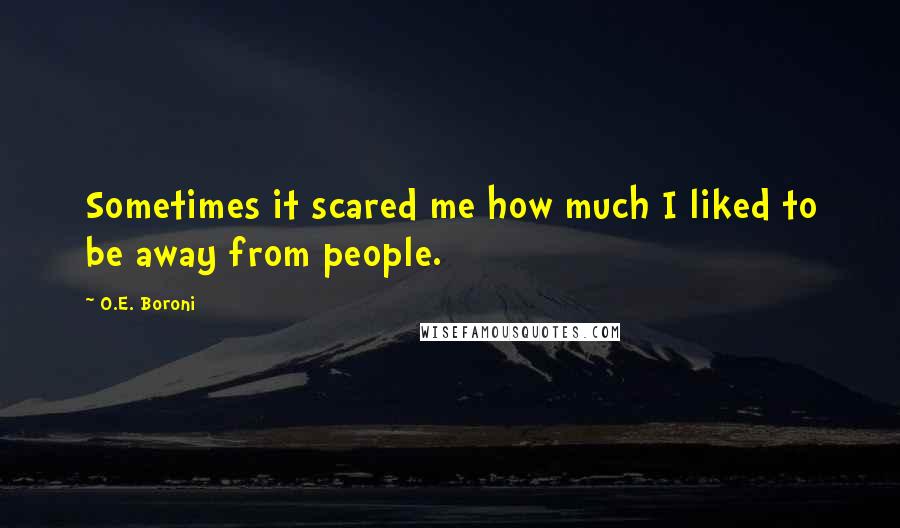 Sometimes it scared me how much I liked to be away from people.
If there was one thing that I'd taken away from my parents' marriage, it was that no one would ever be worth my happiness or the waste of my time.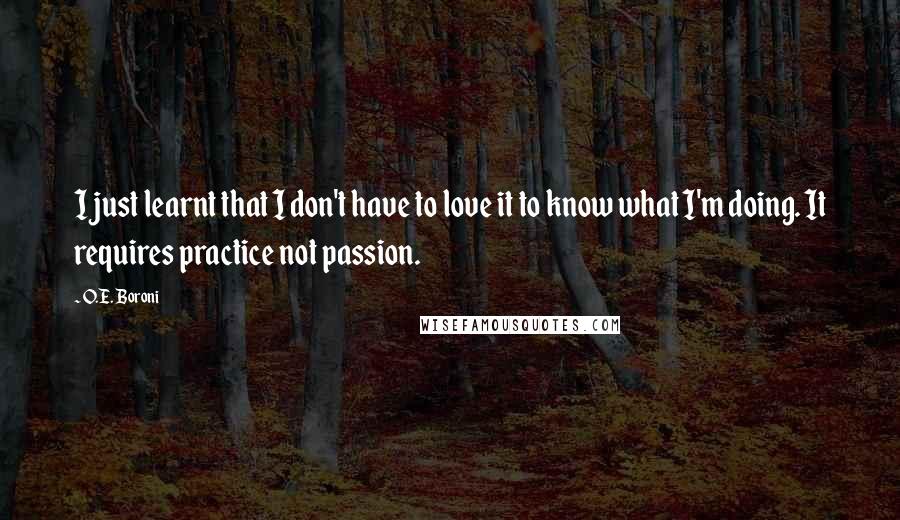 I just learnt that I don't have to love it to know what I'm doing. It requires practice not passion.
Learn to read and a whole new world will open up to you.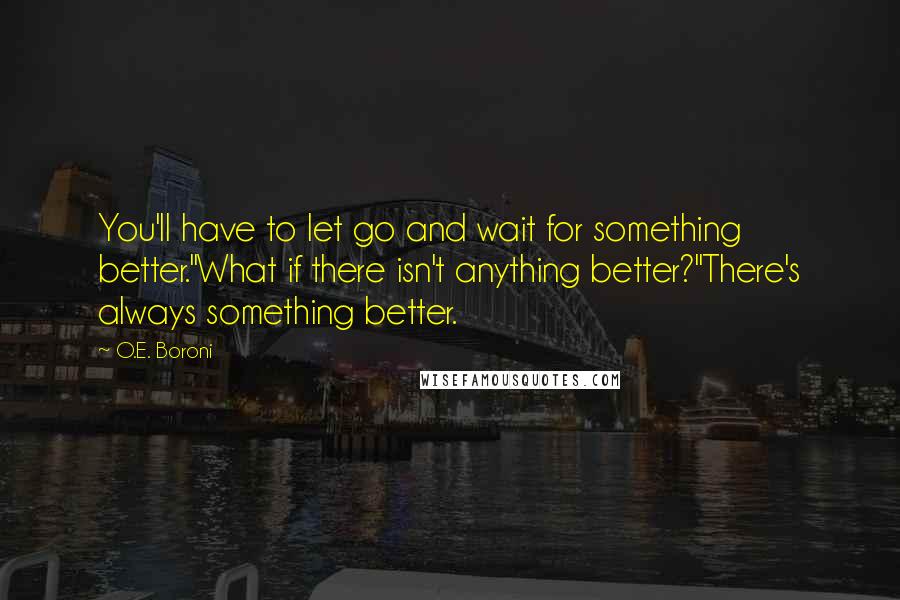 You'll have to let go and wait for something better.'
'What if there isn't anything better?'
'There's always something better.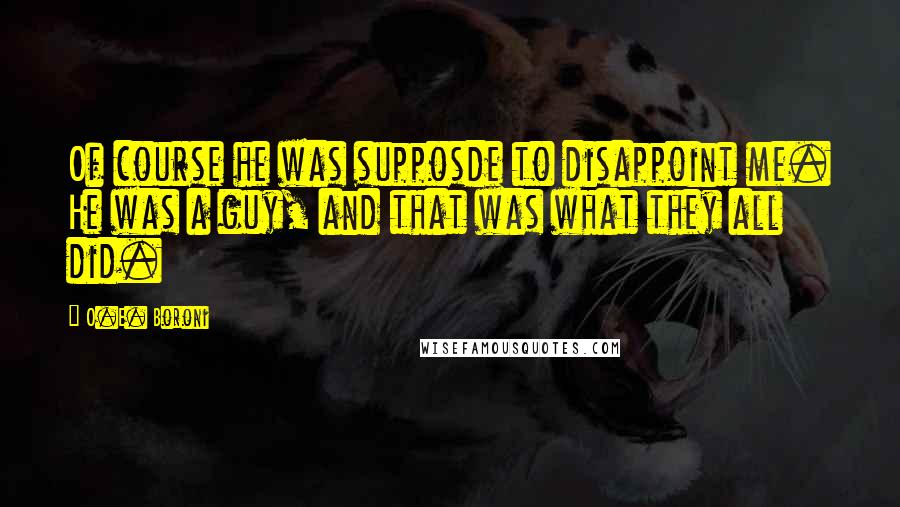 Of course he was supposde to disappoint me. He was a guy, and that was what they all did.