Monique Duval Quotes
Top 3 wise famous quotes and sayings by Monique Duval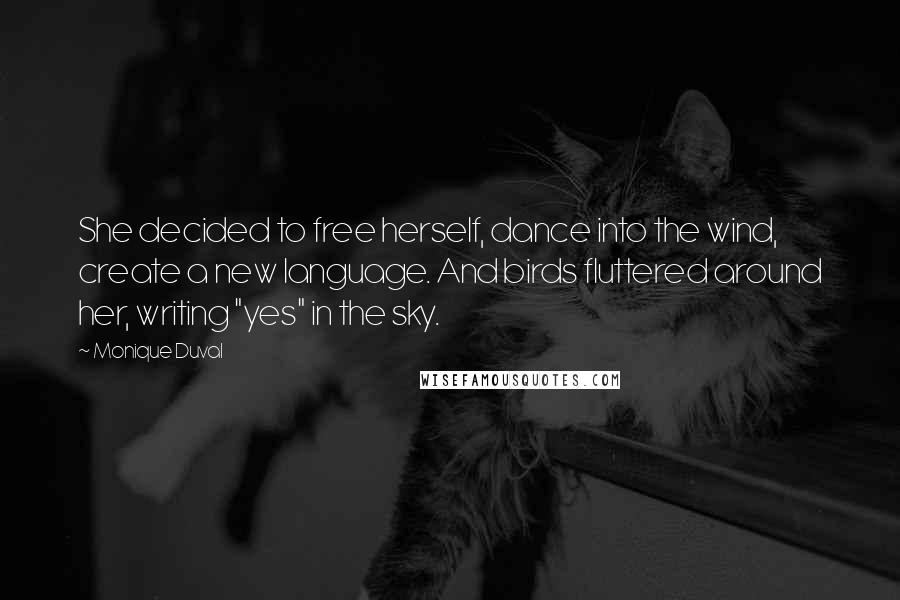 She decided to free herself, dance into the wind, create a new language. And birds fluttered around her, writing "yes" in the sky.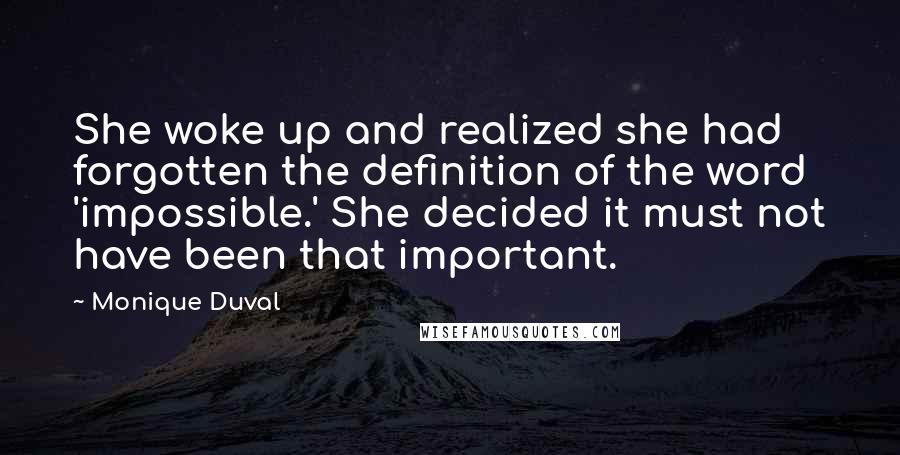 She woke up and realized she had forgotten the definition of the word 'impossible.' She decided it must not have been that important.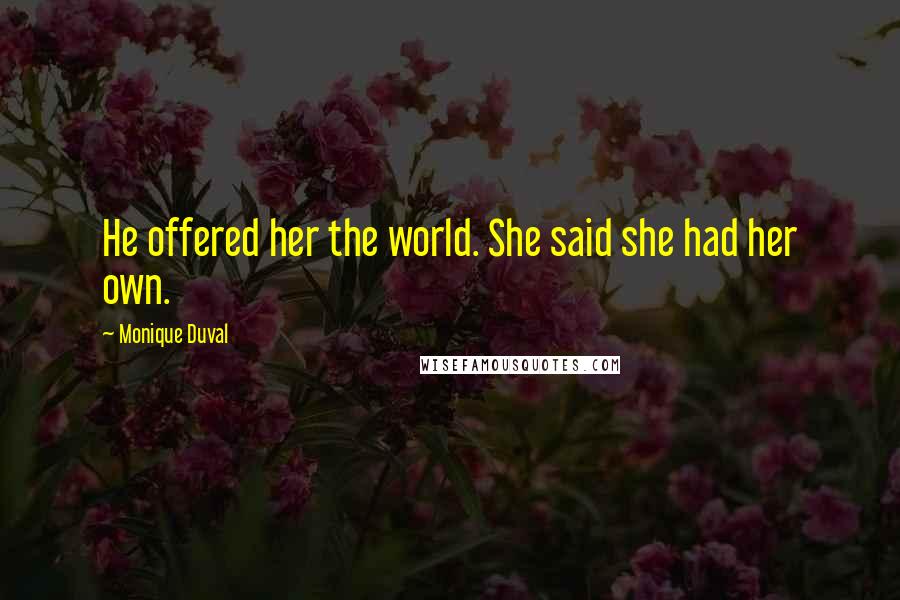 He offered her the world. She said she had her own.