Katherine Arden Quotes
Top 26 wise famous quotes and sayings by Katherine Arden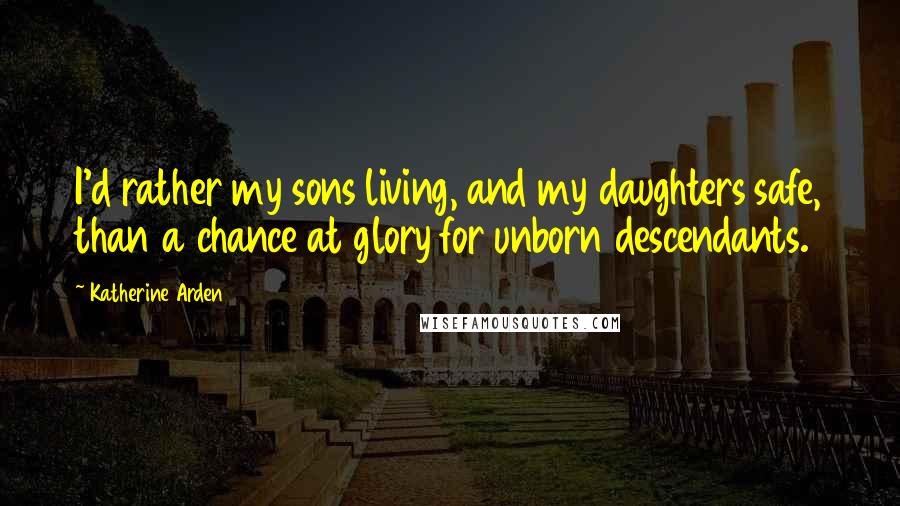 I'd rather my sons living, and my daughters safe, than a chance at glory for unborn descendants.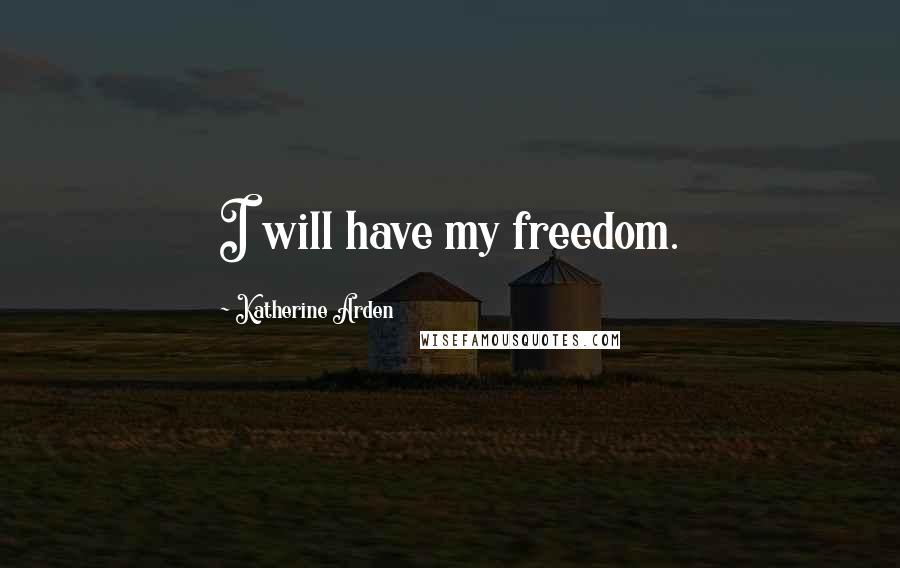 I will have my freedom.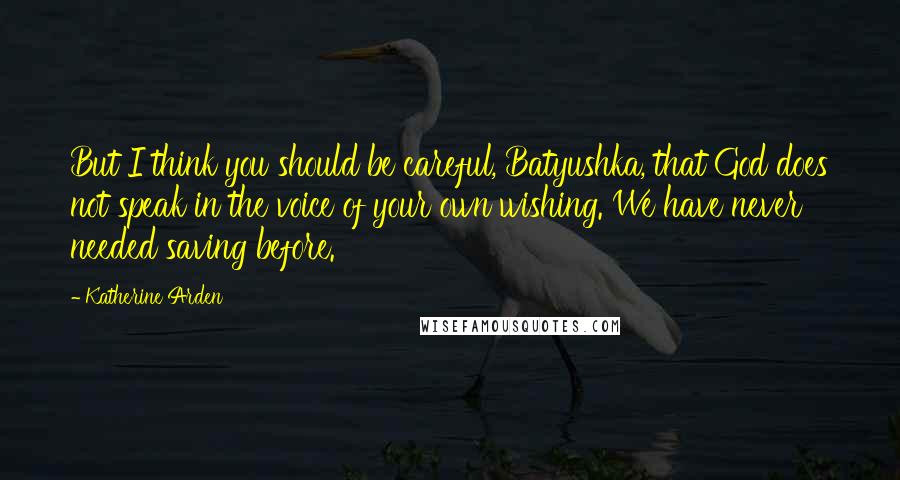 But I think you should be careful, Batyushka, that God does not speak in the voice of your own wishing. We have never needed saving before.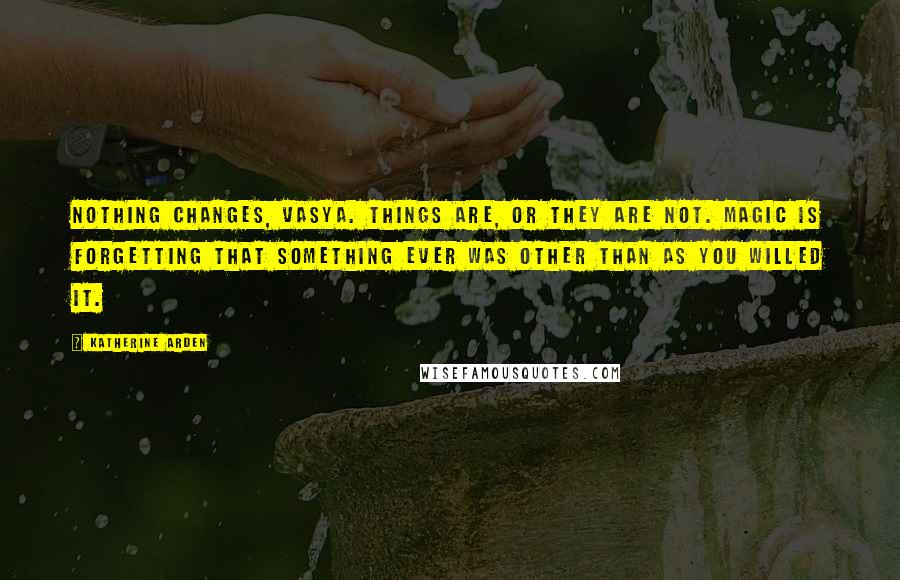 Nothing changes, Vasya. Things are, or they are not. Magic is forgetting that something ever was other than as you willed it.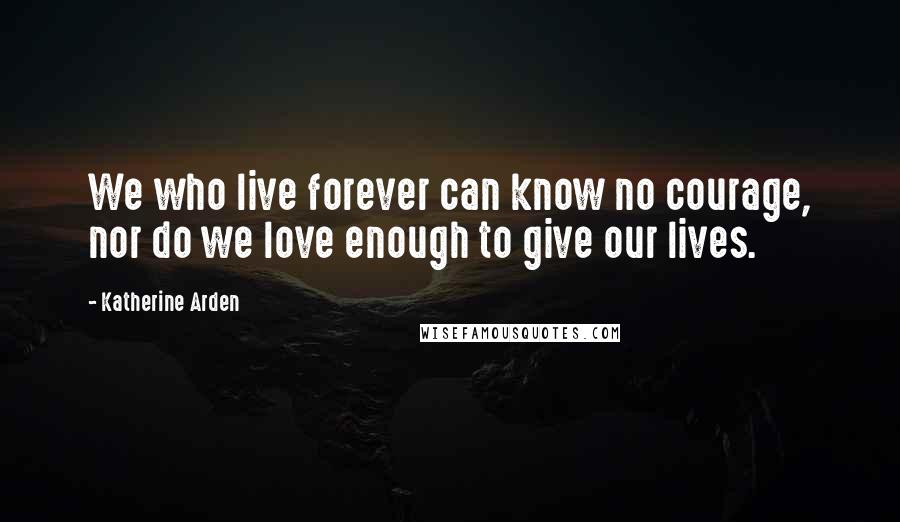 We who live forever can know no courage, nor do we love enough to give our lives.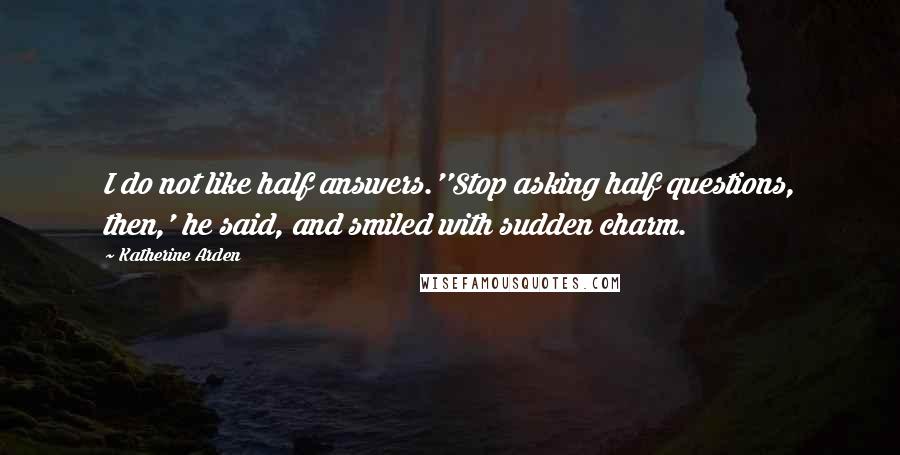 I do not like half answers.'
'Stop asking half questions, then,' he said, and smiled with sudden charm.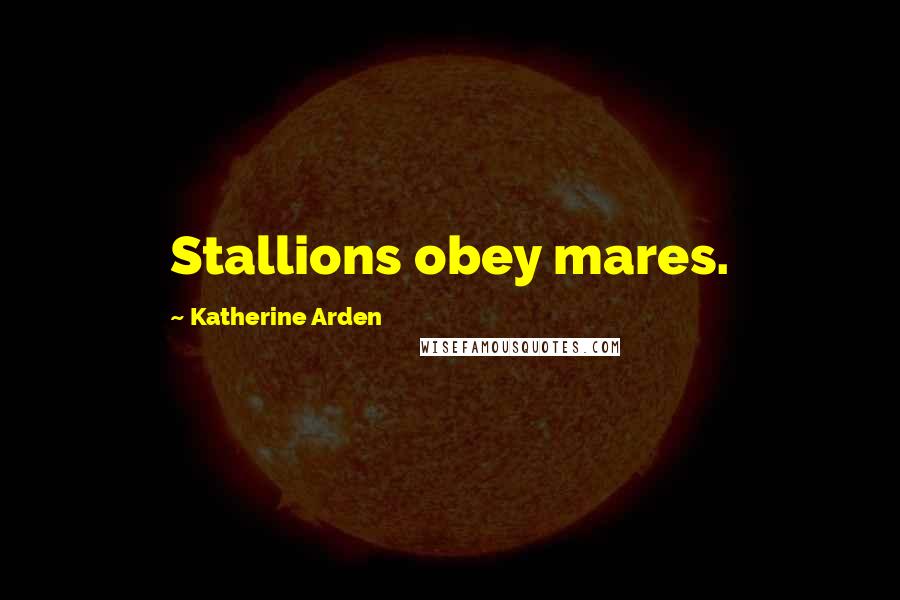 Stallions obey mares.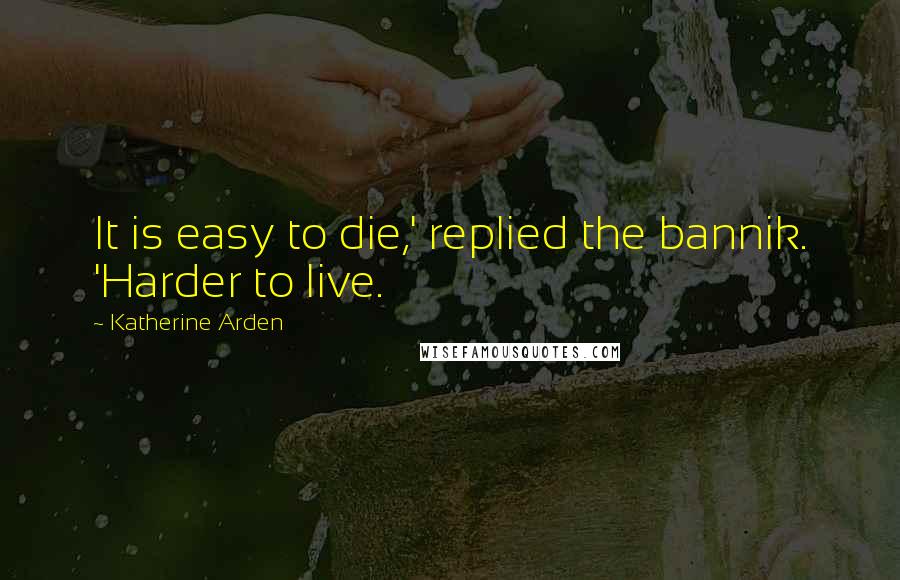 It is easy to die,' replied the bannik. 'Harder to live.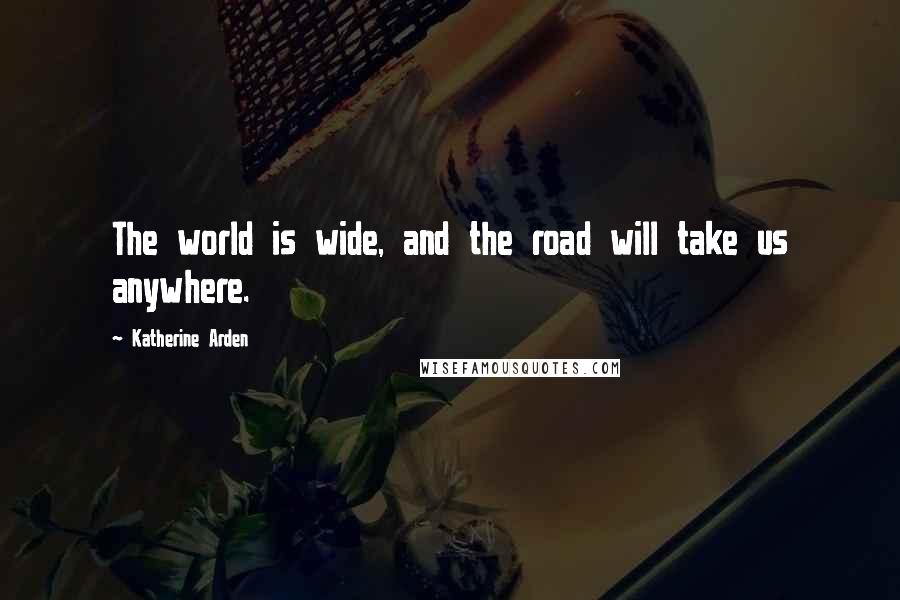 The world is wide, and the road will take us anywhere.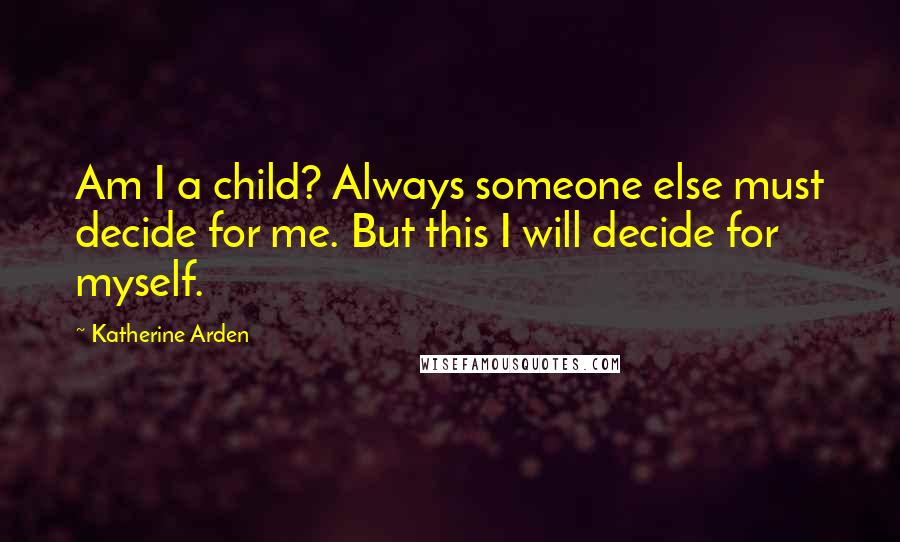 Am I a child? Always someone else must decide for me. But this I will decide for myself.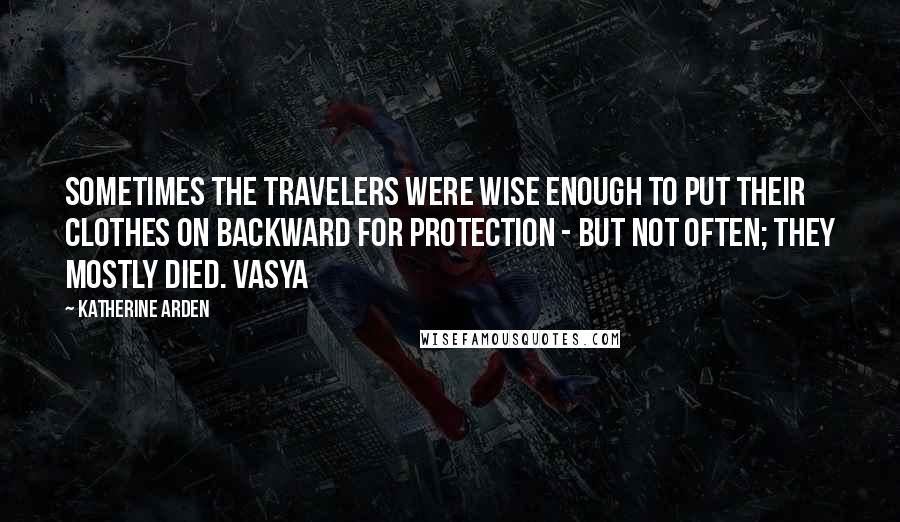 Sometimes the travelers were wise enough to put their clothes on backward for protection - but not often; they mostly died. Vasya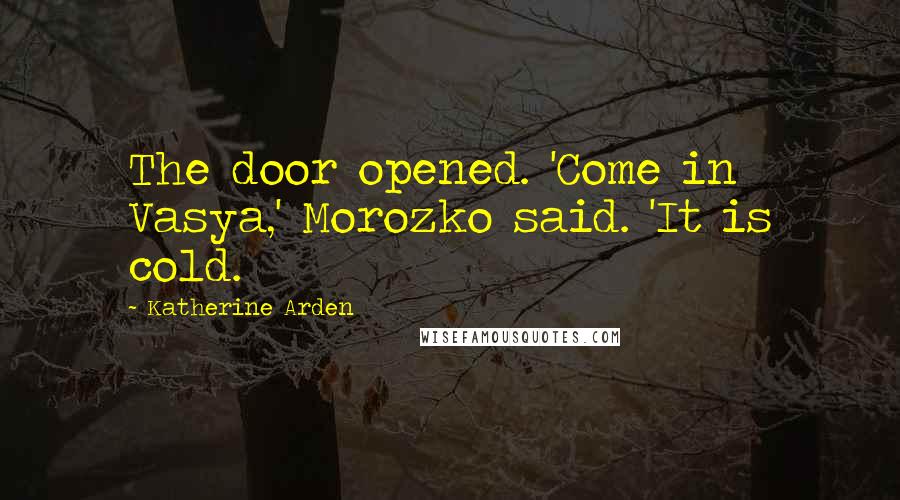 The door opened. 'Come in Vasya,' Morozko said. 'It is cold.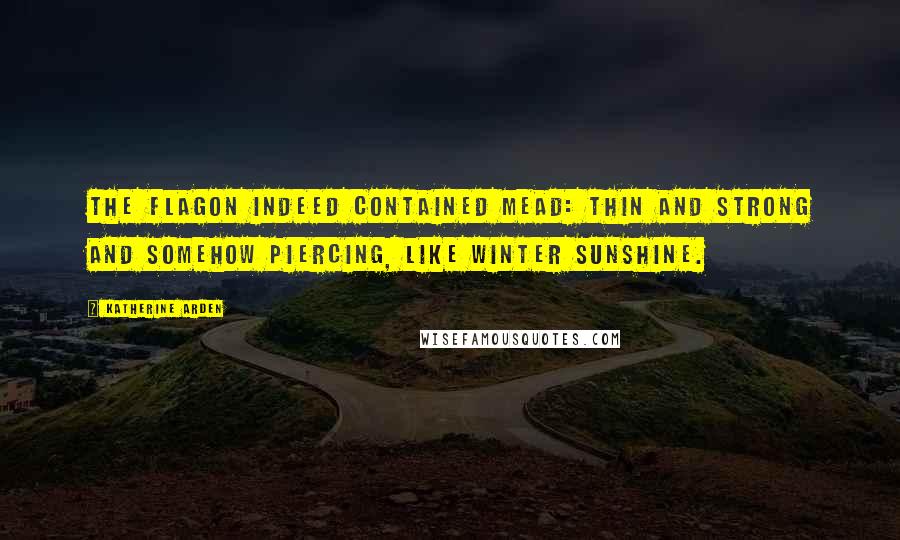 The flagon indeed contained mead: thin and strong and somehow piercing, like winter sunshine.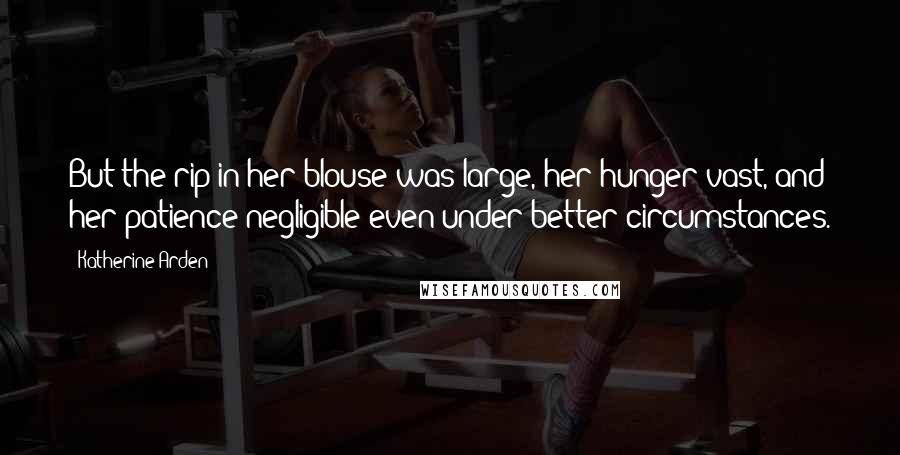 But the rip in her blouse was large, her hunger vast, and her patience negligible even under better circumstances.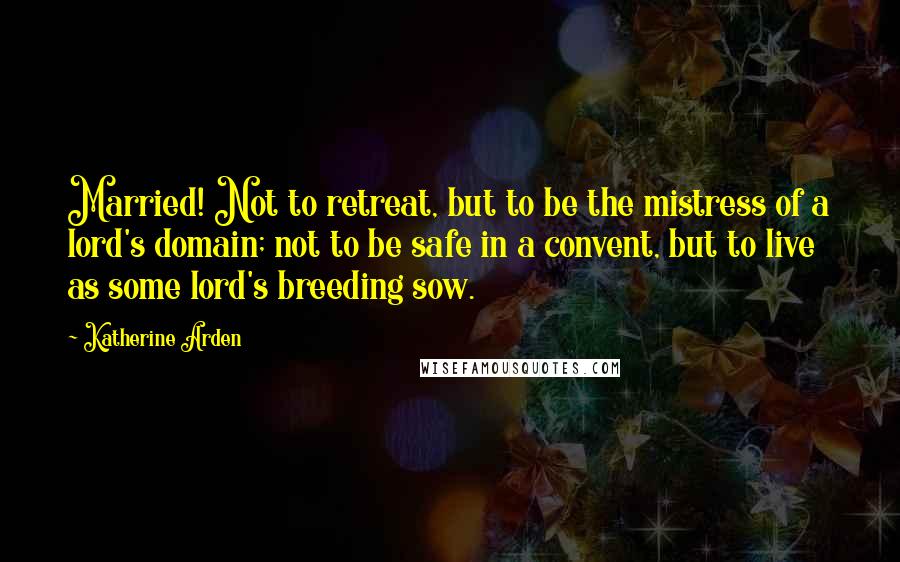 Married! Not to retreat, but to be the mistress of a lord's domain; not to be safe in a convent, but to live as some lord's breeding sow.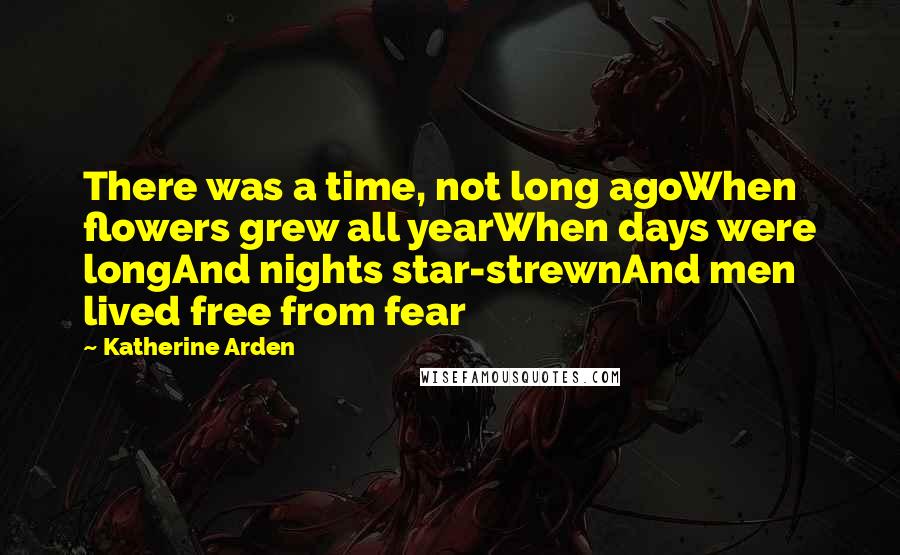 There was a time, not long ago
When flowers grew all year
When days were long
And nights star-strewn
And men lived free from fear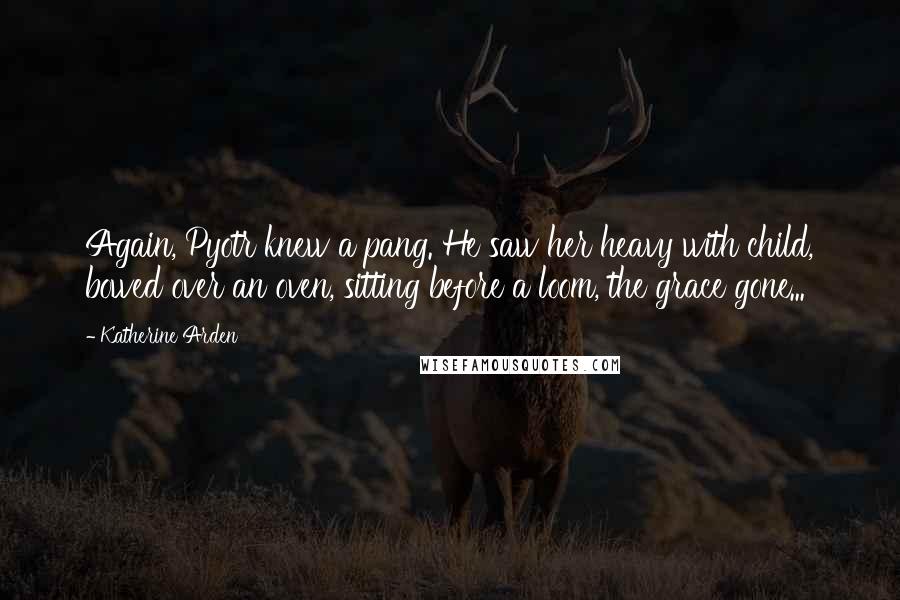 Again, Pyotr knew a pang. He saw her heavy with child, bowed over an oven, sitting before a loom, the grace gone...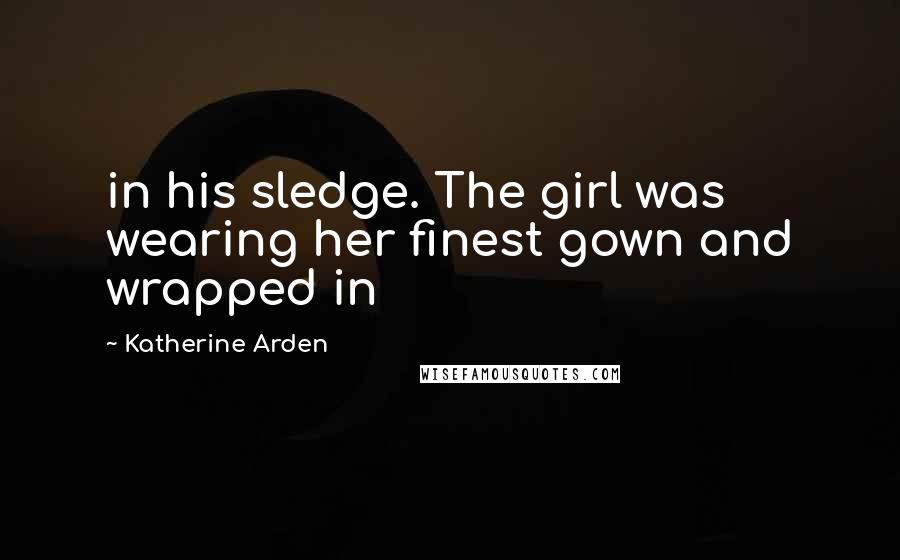 in his sledge. The girl was wearing her finest gown and wrapped in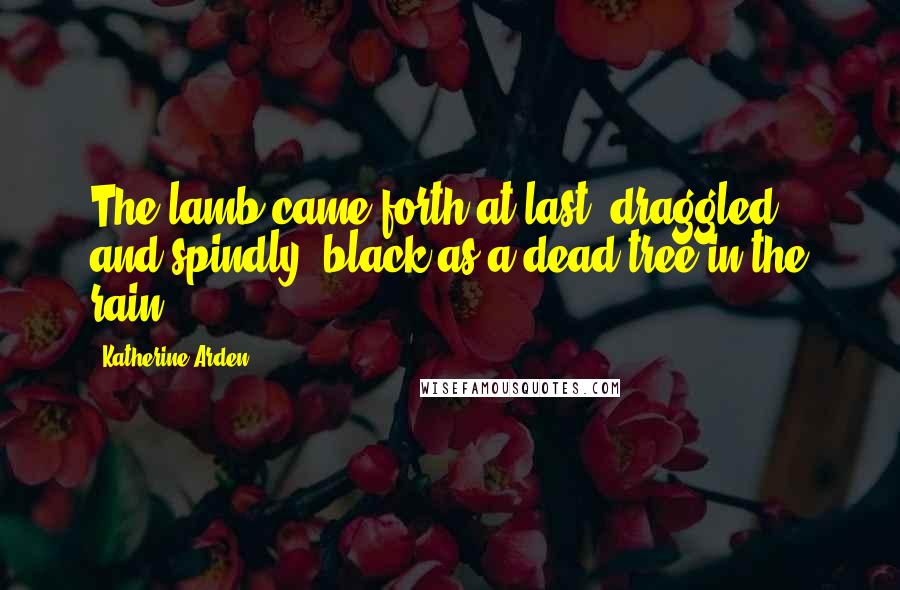 The lamb came forth at last, draggled and spindly, black as a dead tree in the rain.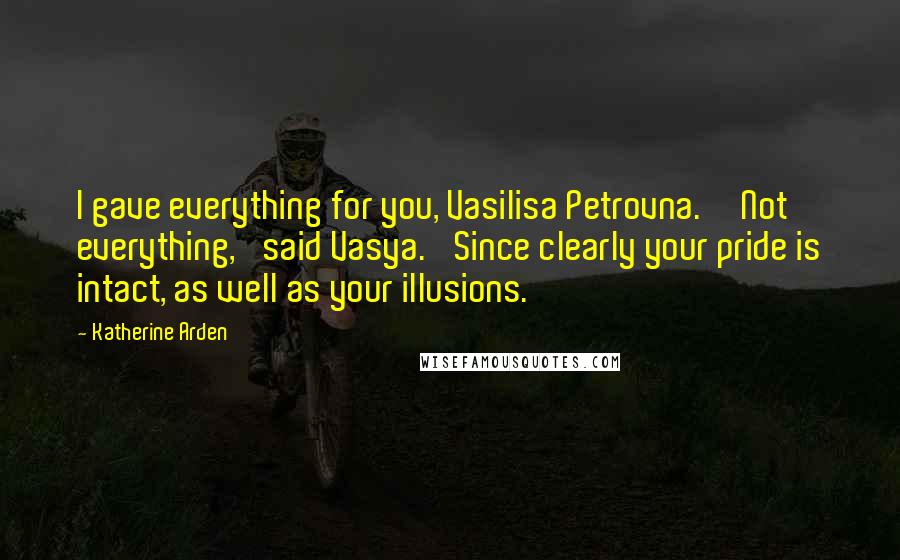 I gave everything for you, Vasilisa Petrovna.'
'Not everything,' said Vasya. 'Since clearly your pride is intact, as well as your illusions.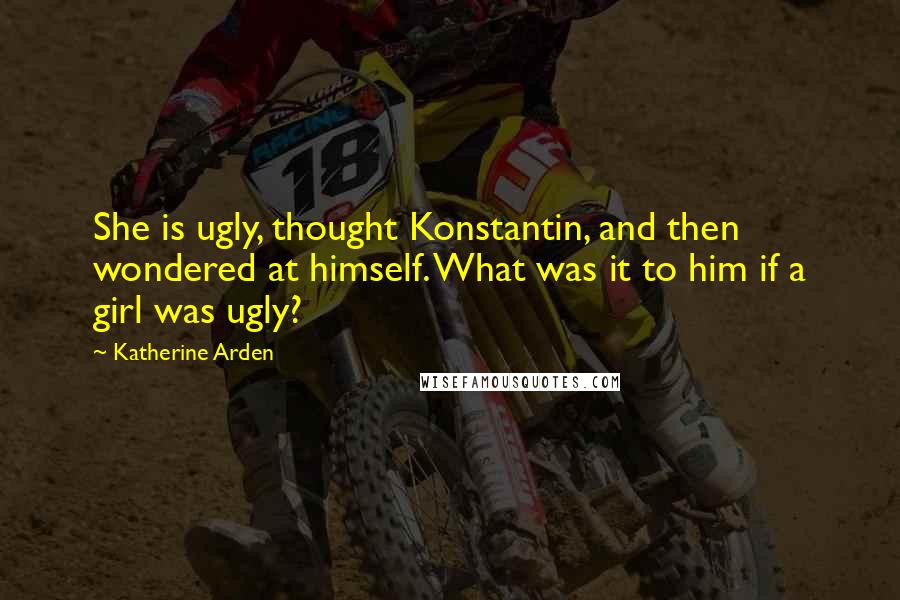 She is ugly, thought Konstantin, and then wondered at himself. What was it to him if a girl was ugly?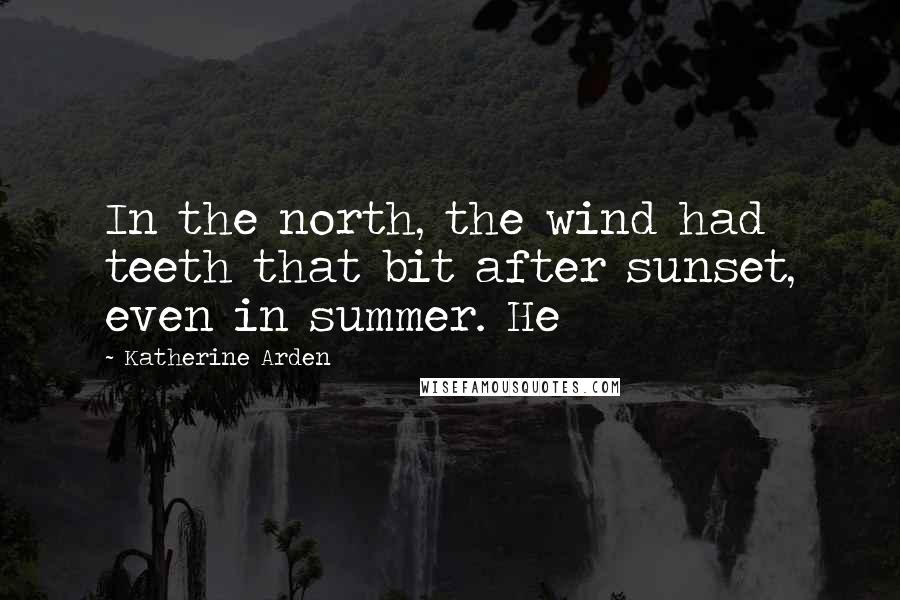 In the north, the wind had teeth that bit after sunset, even in summer. He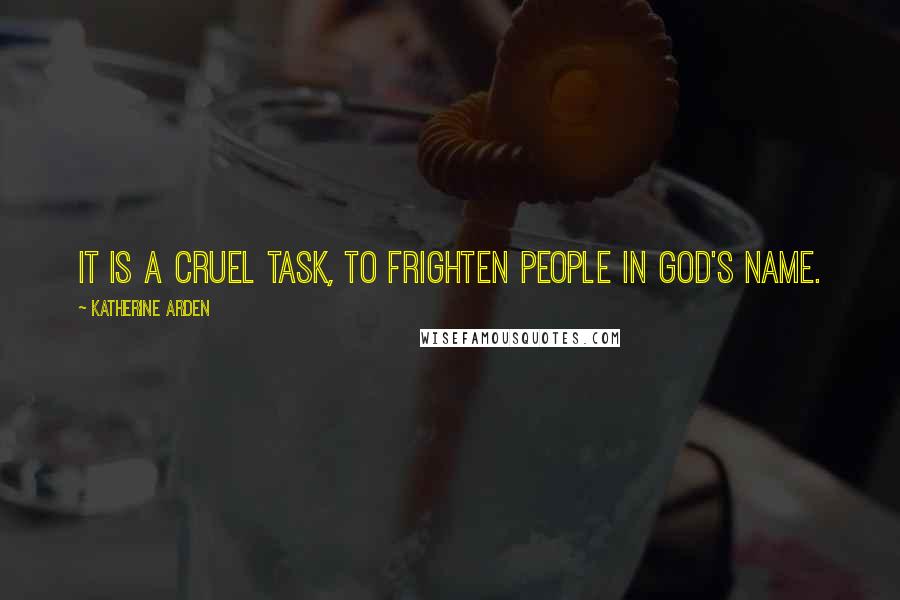 It is a cruel task, to frighten people in God's name.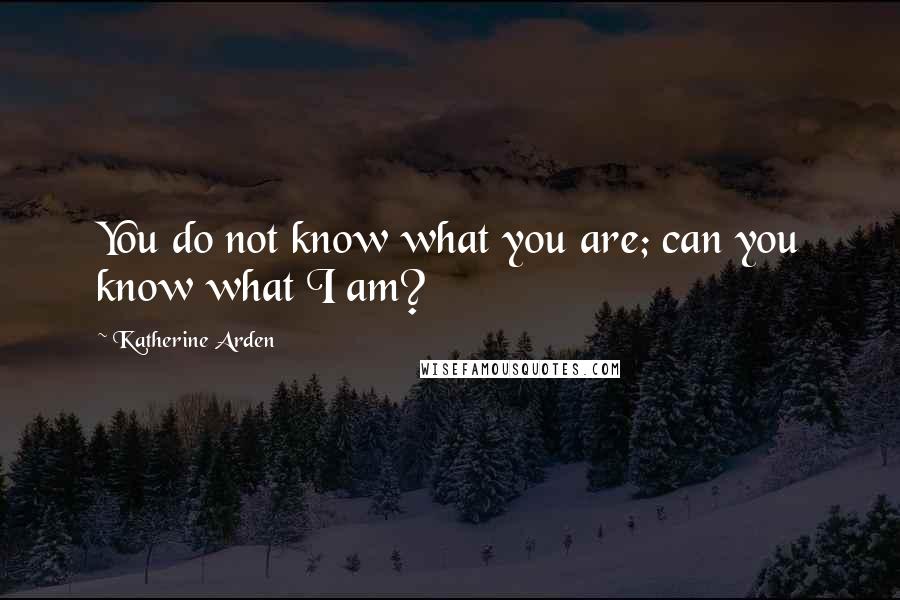 You do not know what you are; can you know what I am?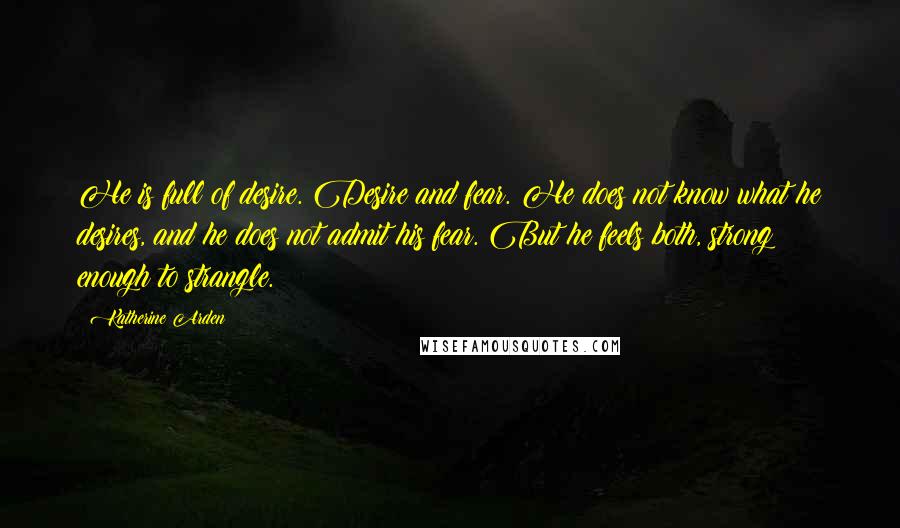 He is full of desire. Desire and fear. He does not know what he desires, and he does not admit his fear. But he feels both, strong enough to strangle.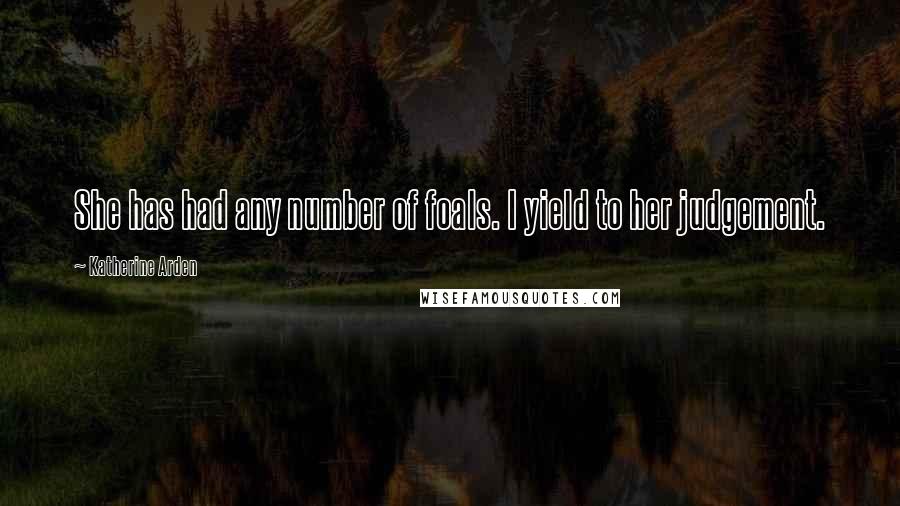 She has had any number of foals. I yield to her judgement.