Anthony John Patrick Kenny Quotes
Top 3 wise famous quotes and sayings by Anthony John Patrick Kenny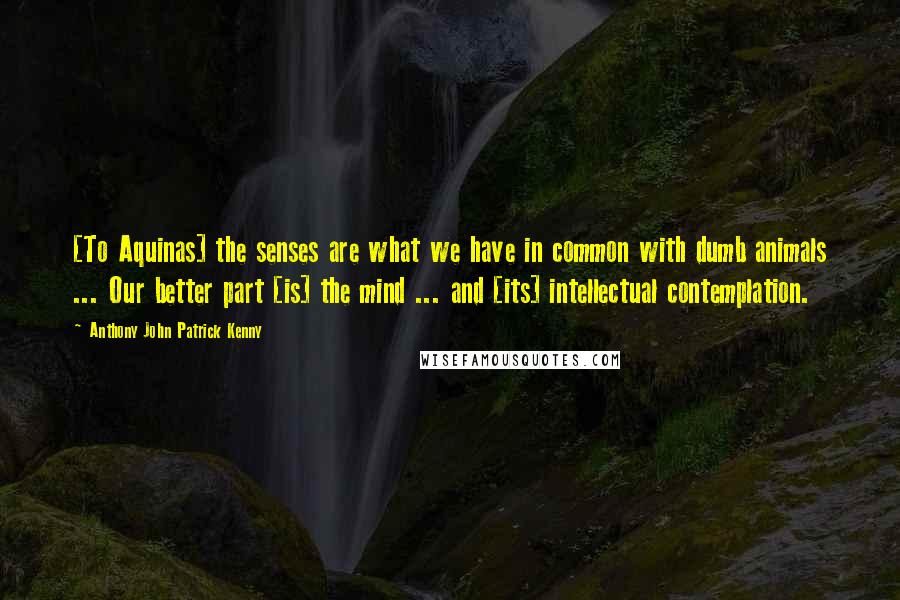 [To Aquinas] the senses are what we have in common with dumb animals ... Our better part [is] the mind ... and [its] intellectual contemplation.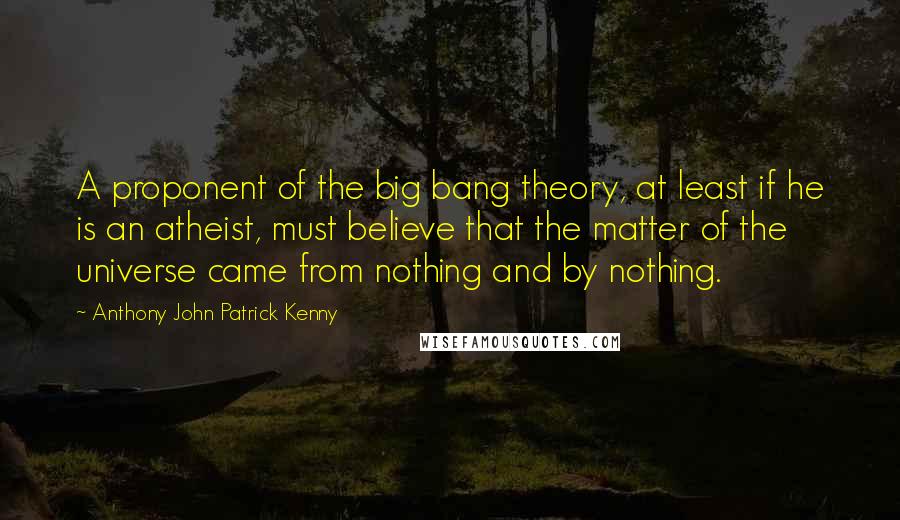 A proponent of the big bang theory, at least if he is an atheist, must believe that the matter of the universe came from nothing and by nothing.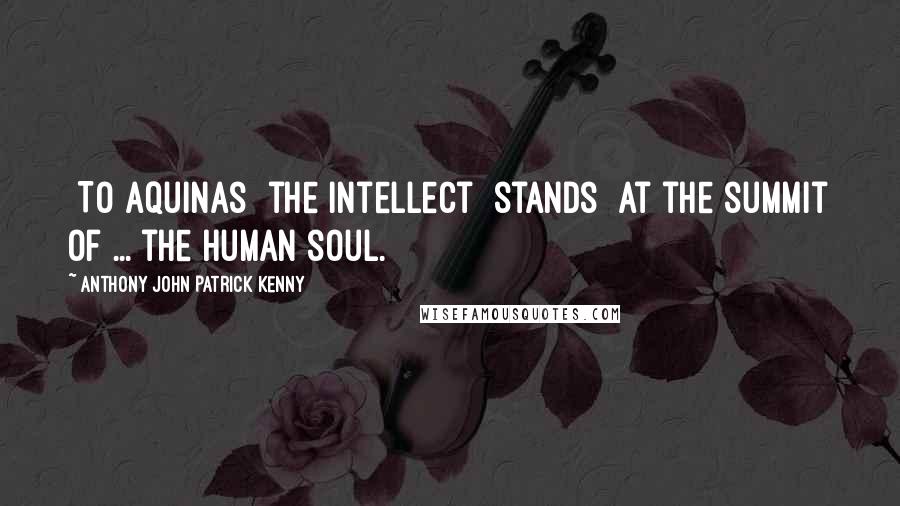 [To Aquinas] the intellect [stands] at the summit of ... the human soul.