What You Have Learned Quotes
Collection of top 56 famous quotes about What You Have Learned
What You Have Learned Quotes & Sayings
Happy to read and share the best inspirational What You Have Learned quotes, sayings and quotations on Wise Famous Quotes.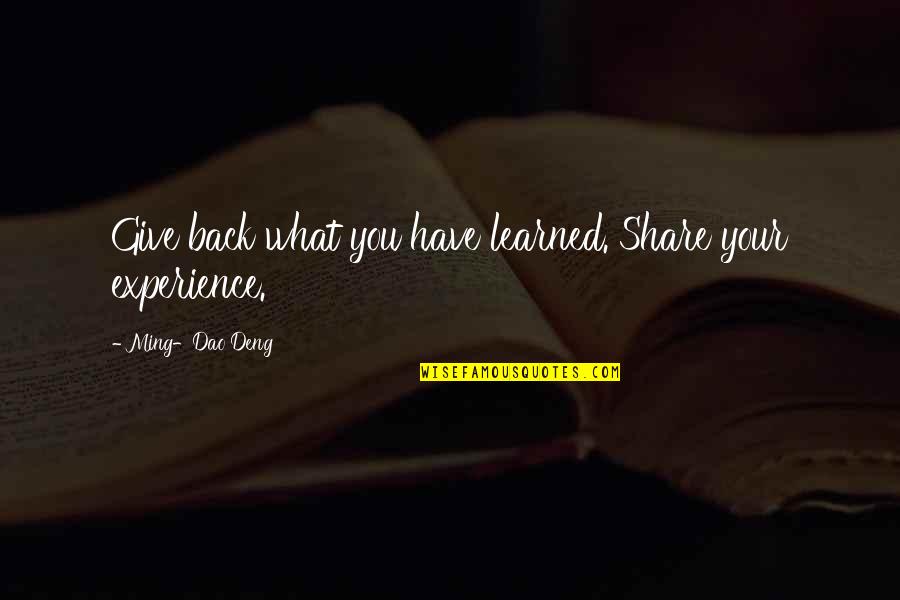 Give back what you have learned. Share your experience.
—
Ming-Dao Deng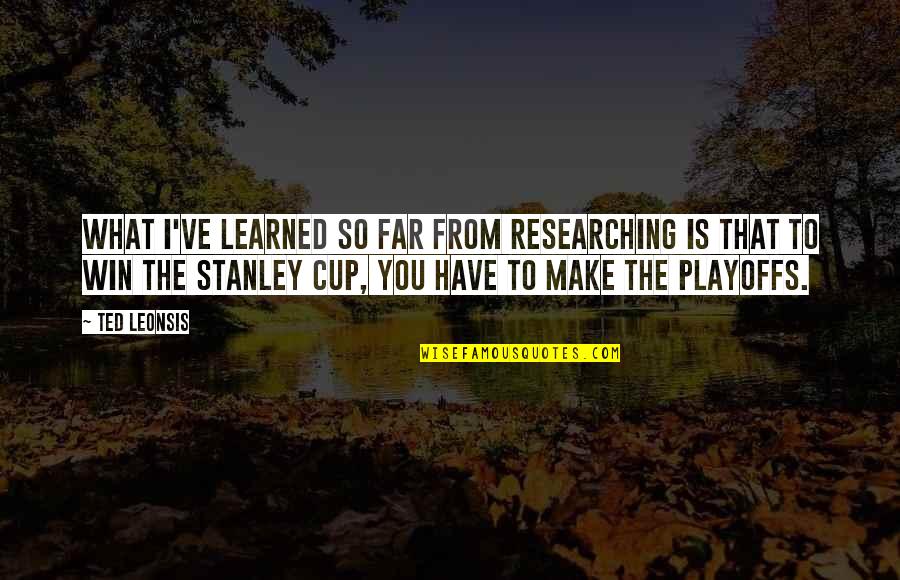 What I've learned so far from researching is that to win the Stanley Cup, you have to make the playoffs.
—
Ted Leonsis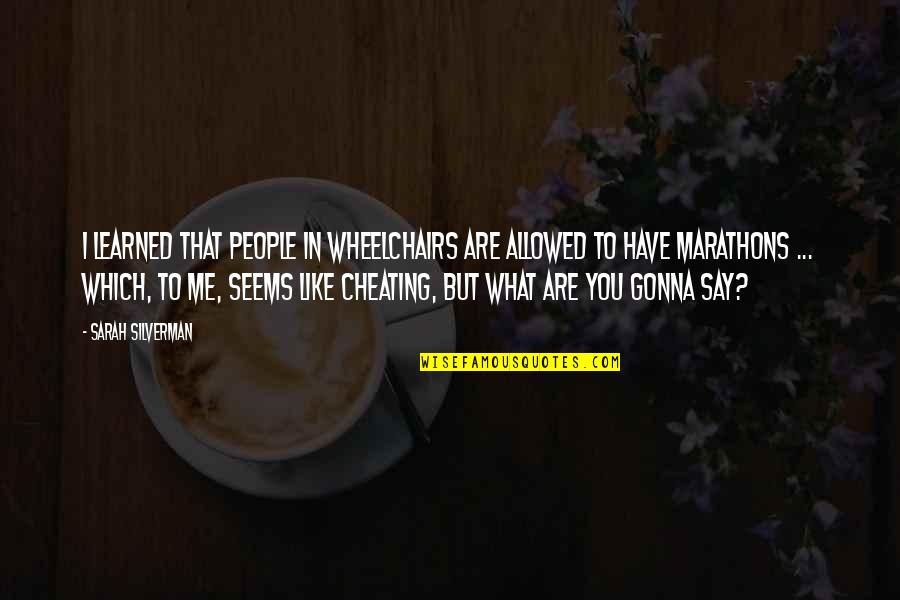 I learned that people in wheelchairs are allowed to have marathons ... which, to me, seems like cheating, but what are you gonna say?
—
Sarah Silverman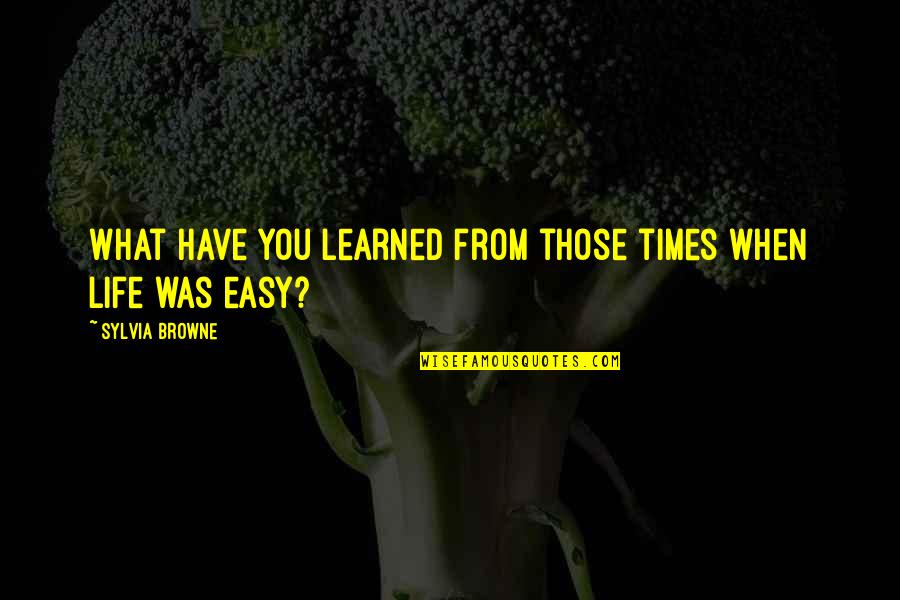 What have you learned from those times when life was easy?
—
Sylvia Browne
It is difficult to retain what you may have learned unless you should practice it. -Difficile est tenere quae acceperis nisi exerceas
—
Pliny The Younger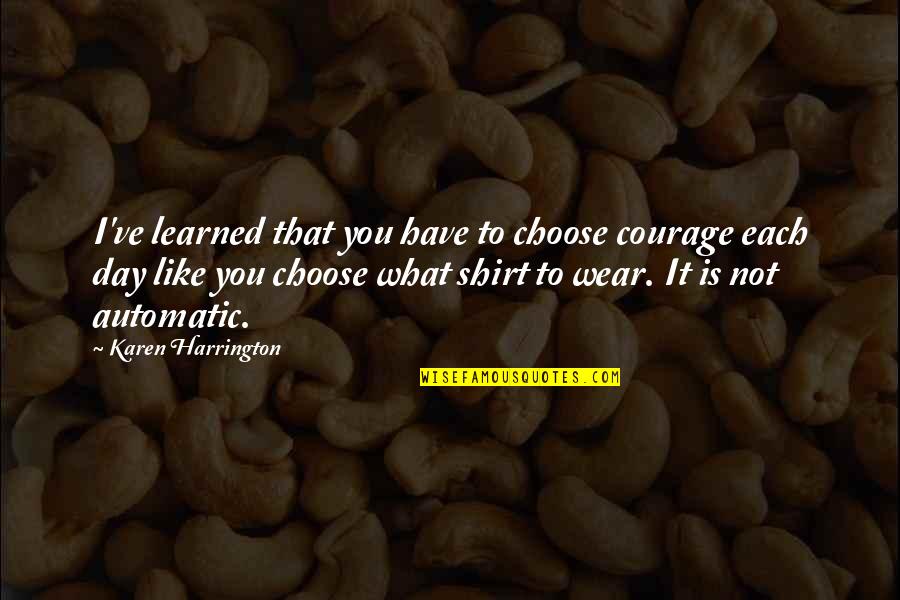 I've learned that you have to choose courage each day like you choose what shirt to wear. It is not automatic.
—
Karen Harrington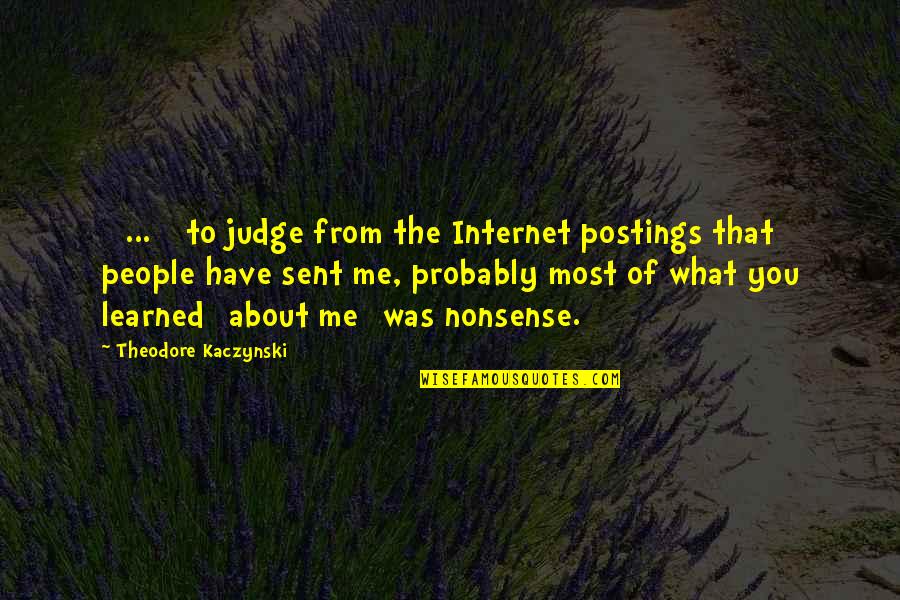 [ ... ] to judge from the Internet postings that people have sent me, probably most of what you learned [about me] was nonsense. —
Theodore Kaczynski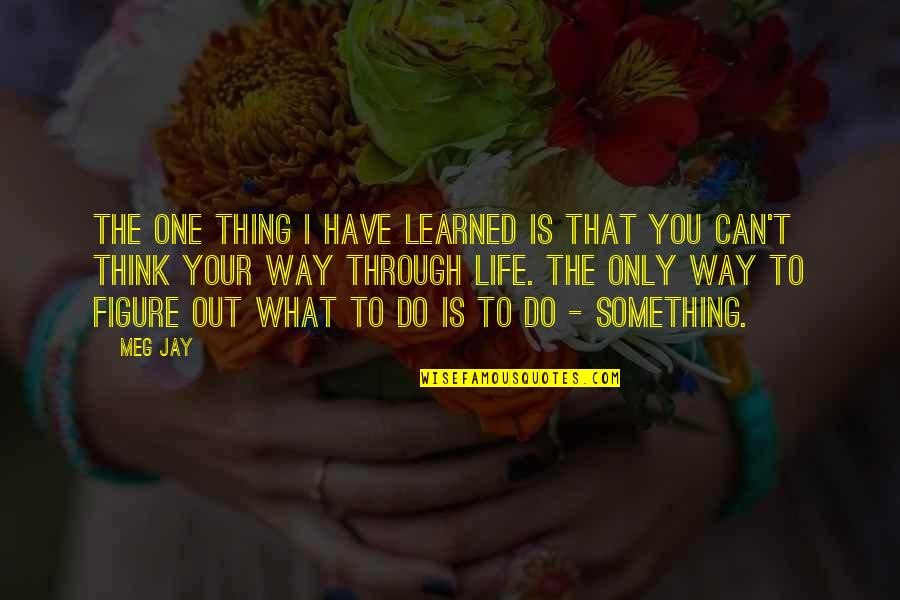 The one thing I have learned is that you can't think your way through life. The only way to figure out what to do is to do - something. —
Meg Jay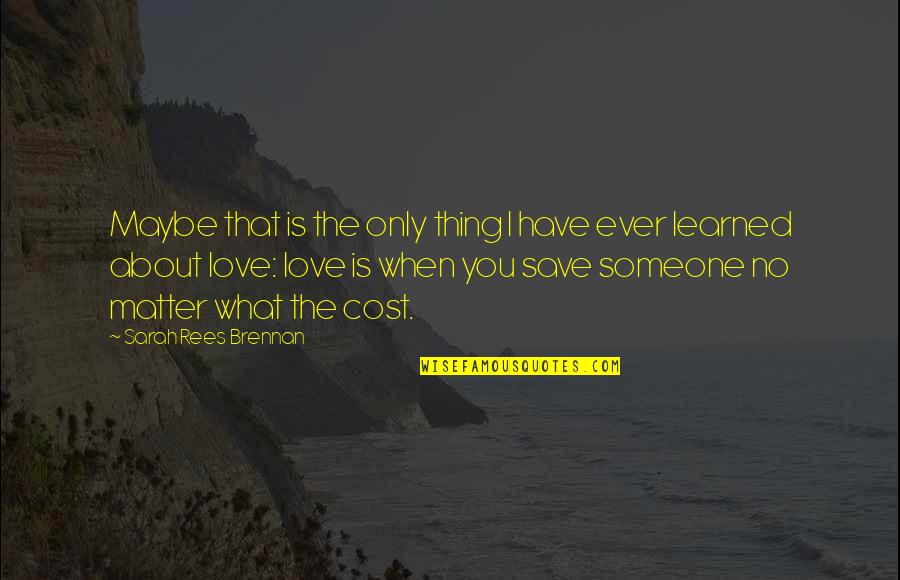 Maybe that is the only thing I have ever learned about love: love is when you save someone no matter what the cost. —
Sarah Rees Brennan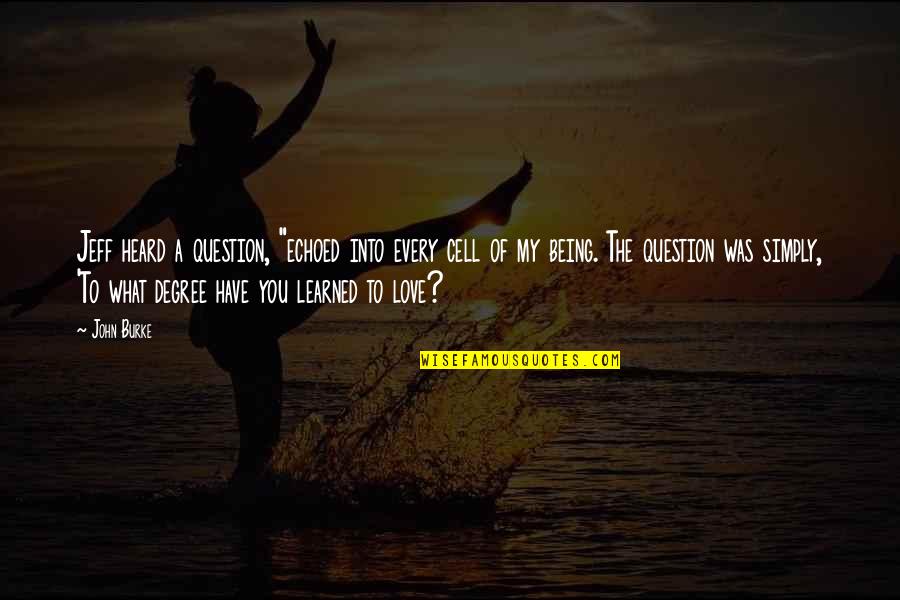 Jeff heard a question, "echoed into every cell of my being. The question was simply, 'To what degree have you learned to love? —
John Burke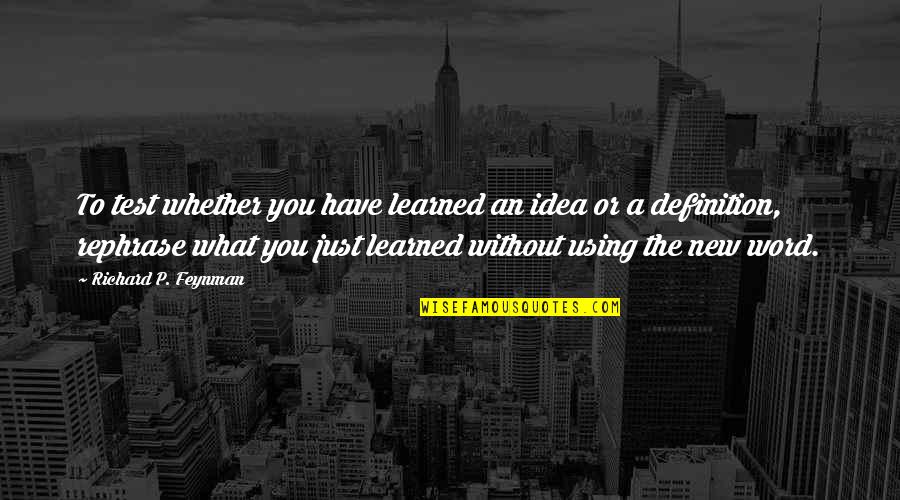 To test whether you have learned an idea or a definition, rephrase what you just learned without using the new word. —
Richard P. Feynman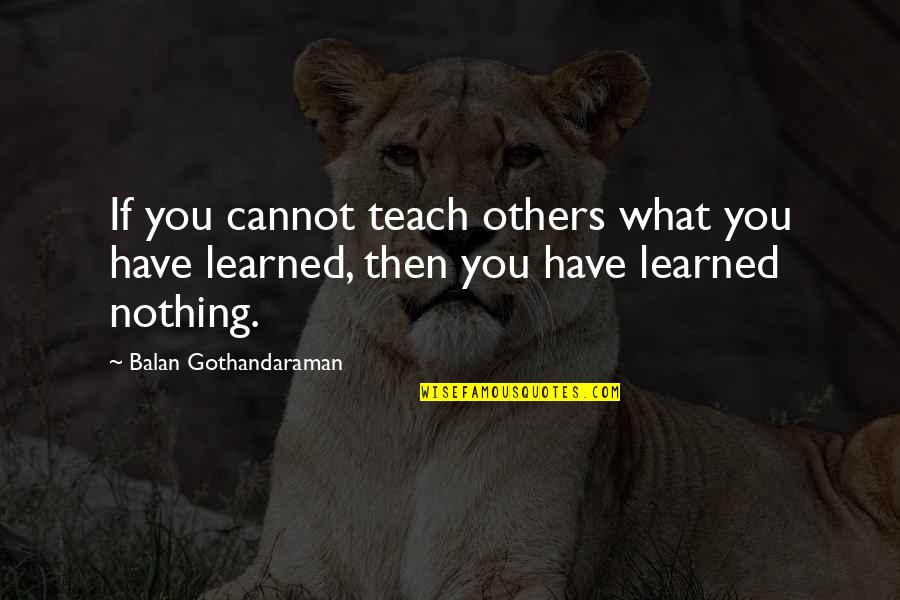 If you cannot teach others
what you have learned
, then you have learned nothing. —
Balan Gothandaraman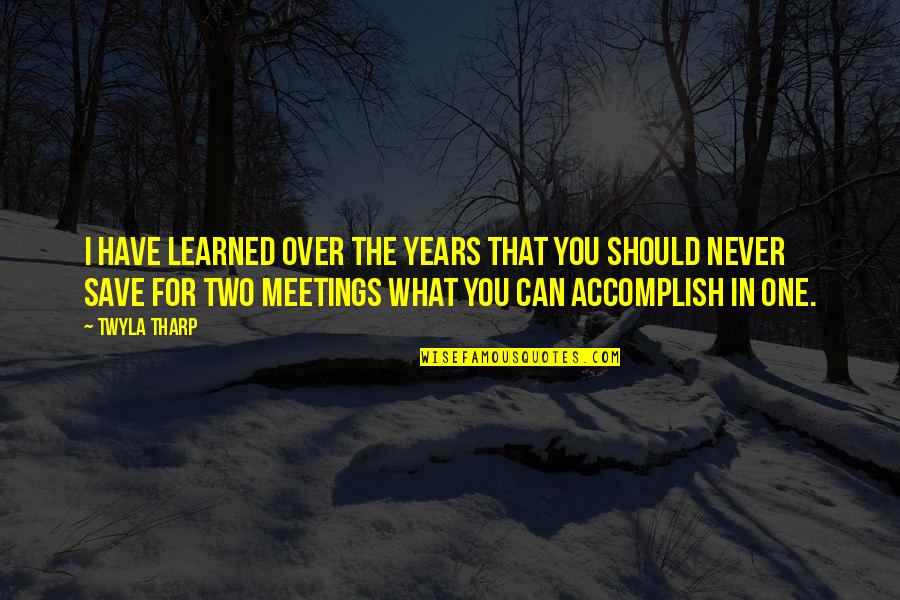 I have learned over the years that you should never save for two meetings what you can accomplish in one. —
Twyla Tharp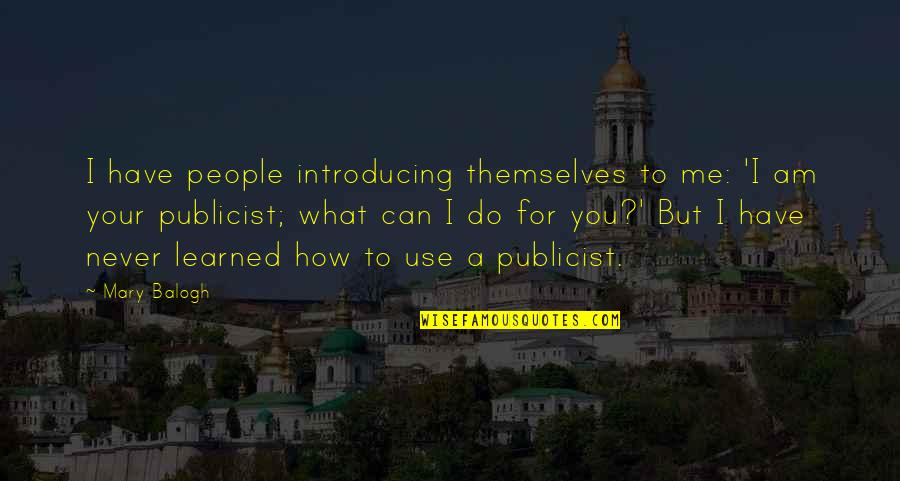 I have people introducing themselves to me: 'I am your publicist; what can I do for you?' But I have never learned how to use a publicist. —
Mary Balogh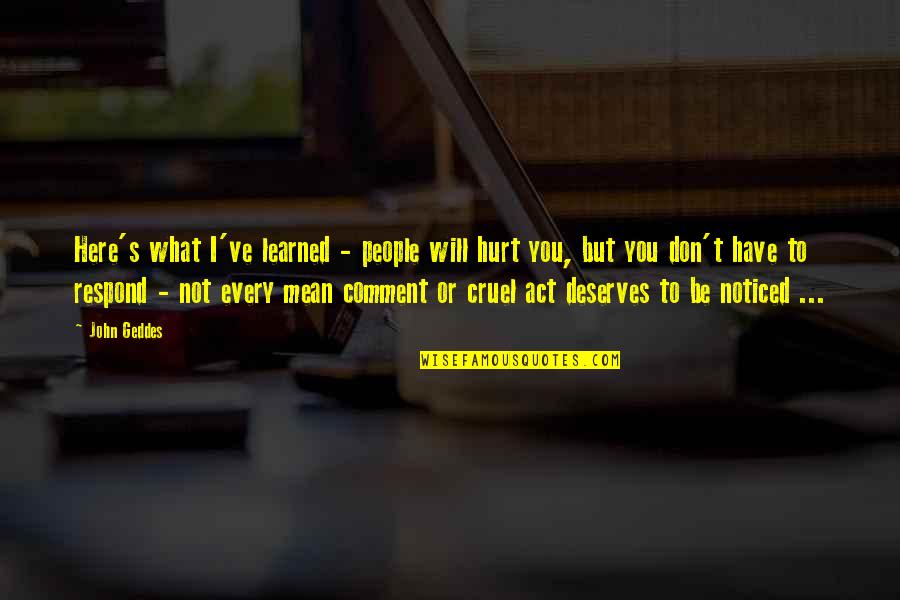 Here's what I've learned - people will hurt you, but you don't have to respond - not every mean comment or cruel act deserves to be noticed ... —
John Geddes
Learn avidly. Question repeatedly
what you have learned
. Analyze it carefully. Then put
what you have learned
into practice intelligently. —
Edward Cocker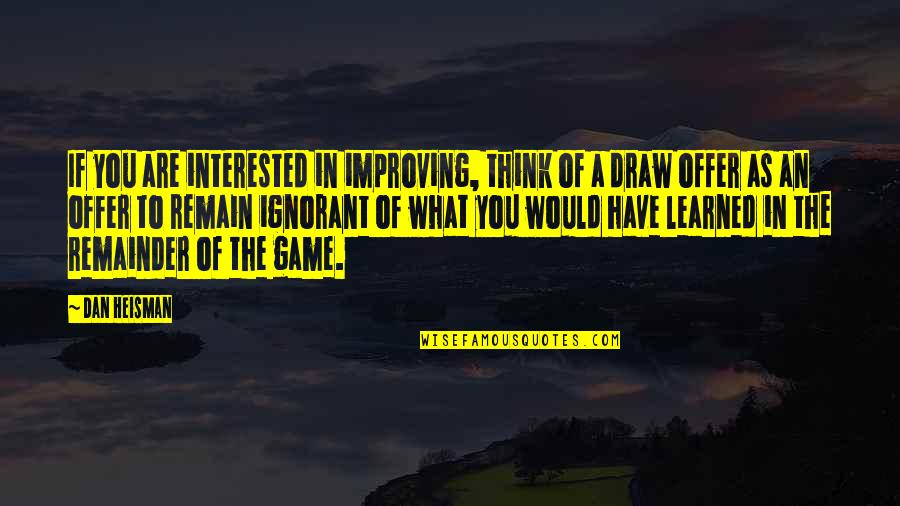 If you are interested in improving, think of a draw offer as an offer to remain ignorant of what you would have learned in the remainder of the game. —
Dan Heisman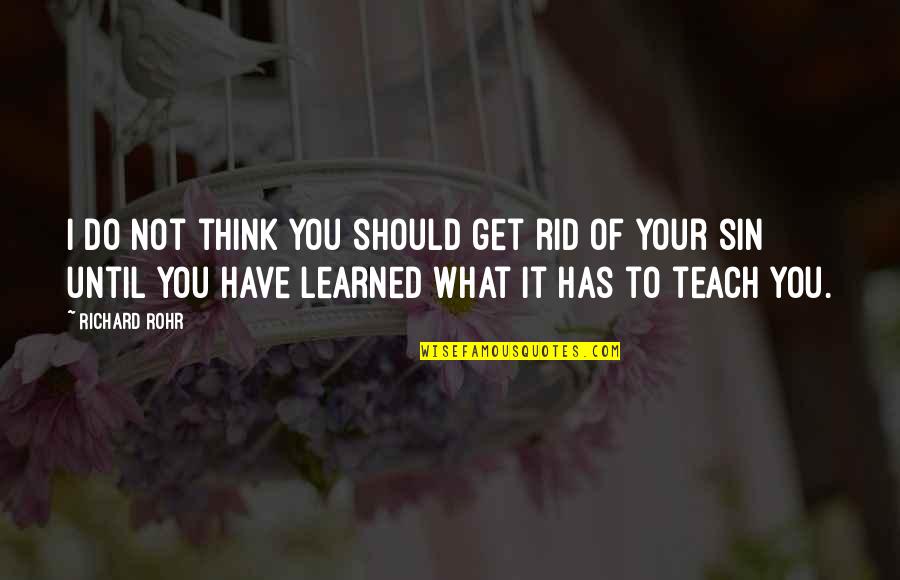 I do not think you should get rid of your sin until you have learned what it has to teach you. —
Richard Rohr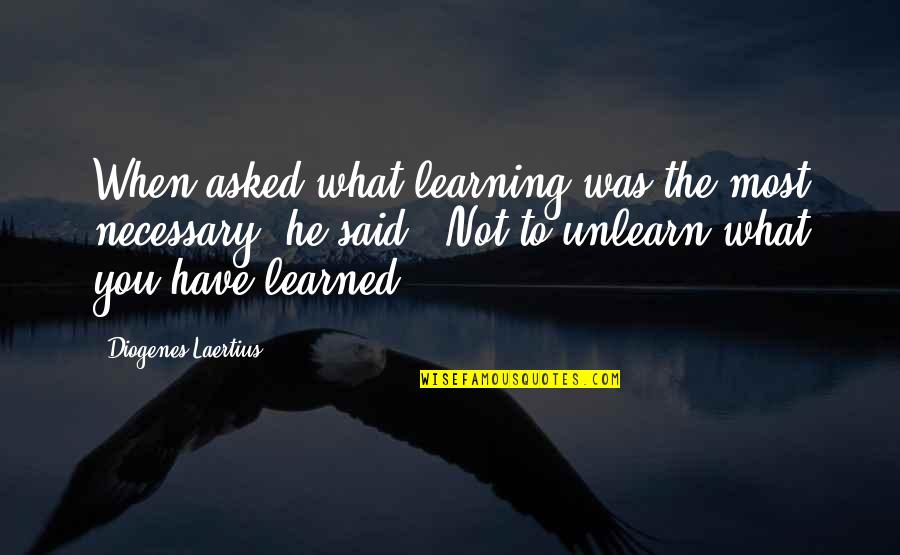 When asked what learning was the most necessary, he said, "Not to unlearn
what you have learned
!" —
Diogenes Laertius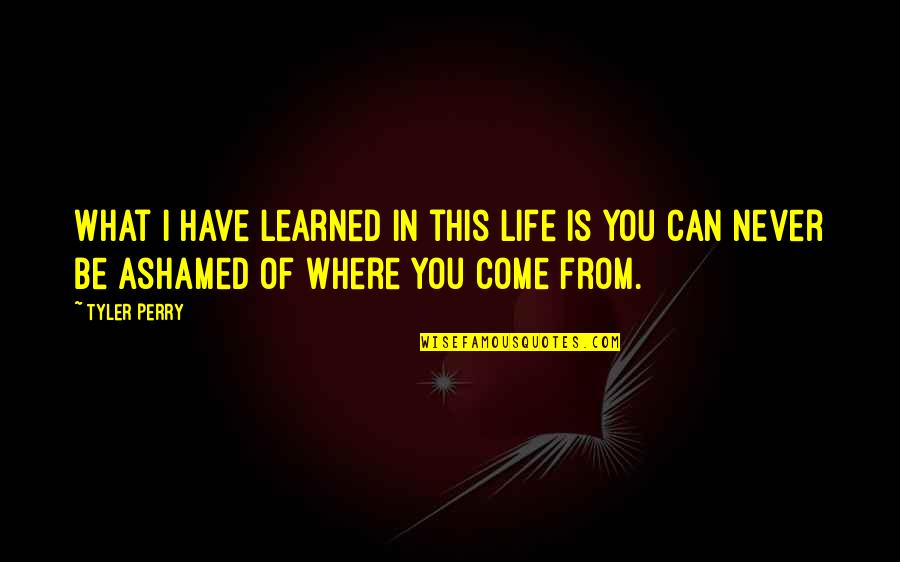 What I have learned in this life is you can never be ashamed of where you come from. —
Tyler Perry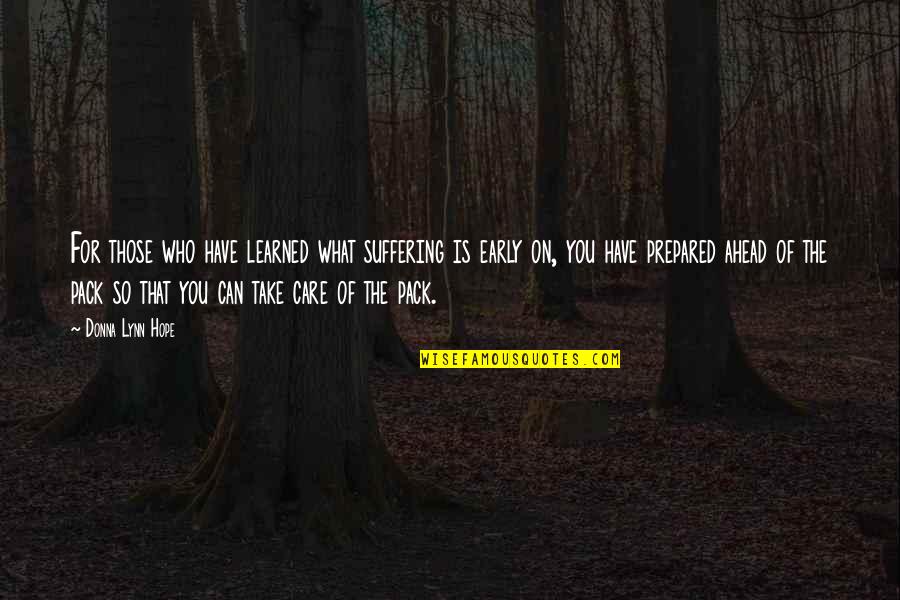 For those who have learned what suffering is early on, you have prepared ahead of the pack so that you can take care of the pack. —
Donna Lynn Hope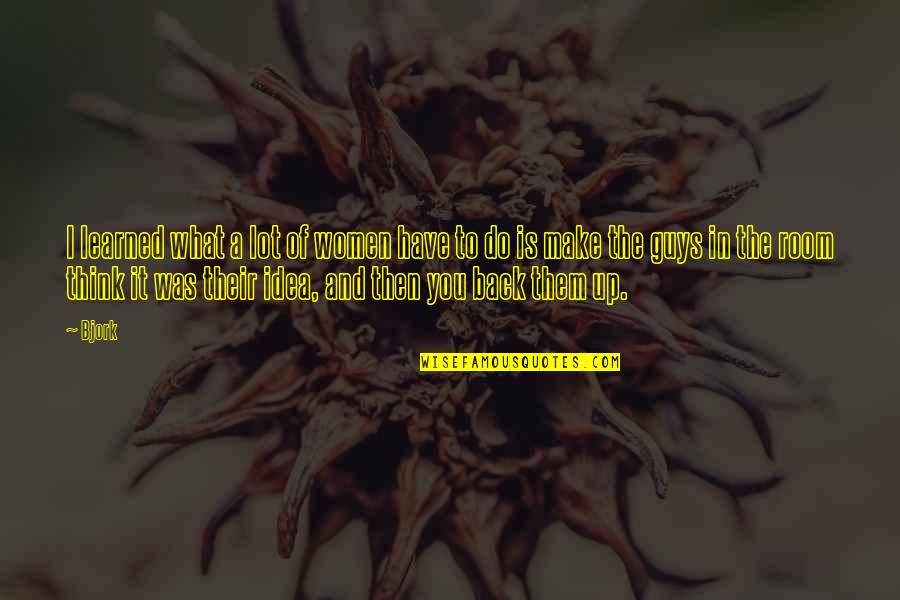 I learned what a lot of women have to do is make the guys in the room think it was their idea, and then you back them up. —
Bjork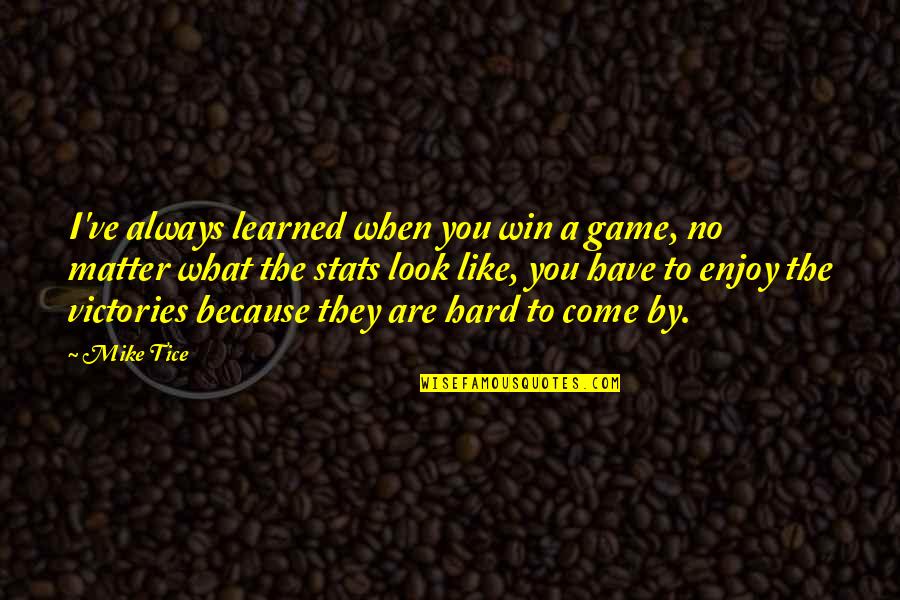 I've always learned when you win a game, no matter what the stats look like, you have to enjoy the victories because they are hard to come by. —
Mike Tice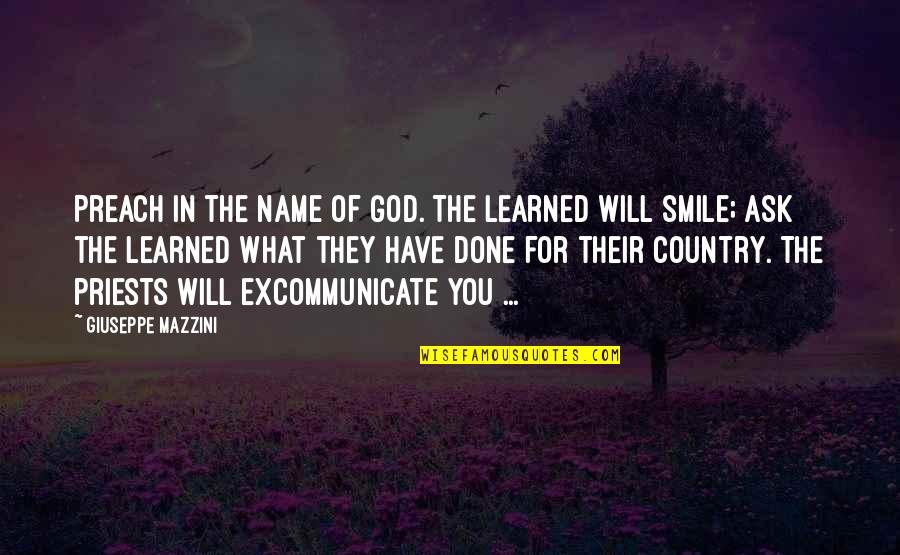 Preach in the name of God. The learned will smile; ask the learned what they have done for their country. The priests will excommunicate you ... —
Giuseppe Mazzini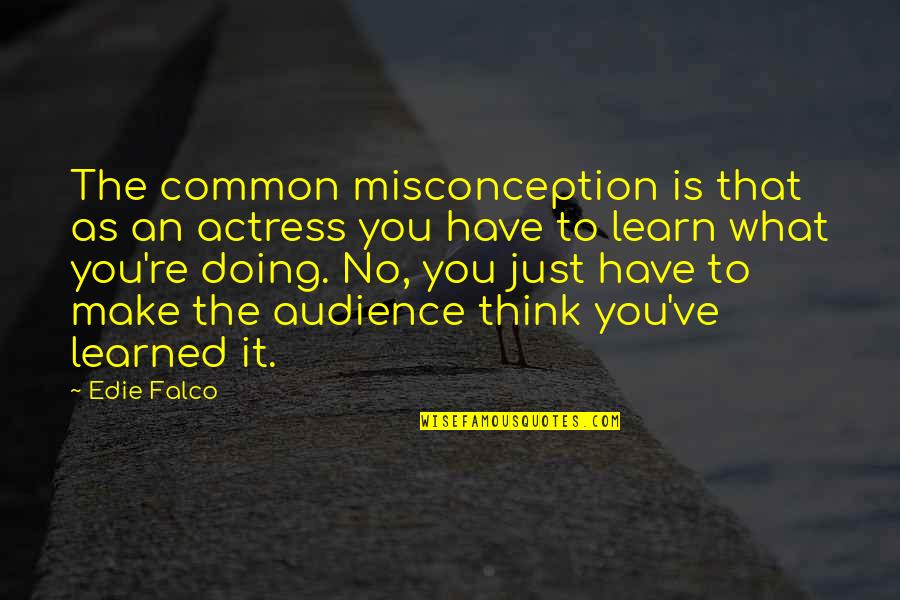 The common misconception is that as an actress you have to learn what you're doing. No, you just have to make the audience think you've learned it. —
Edie Falco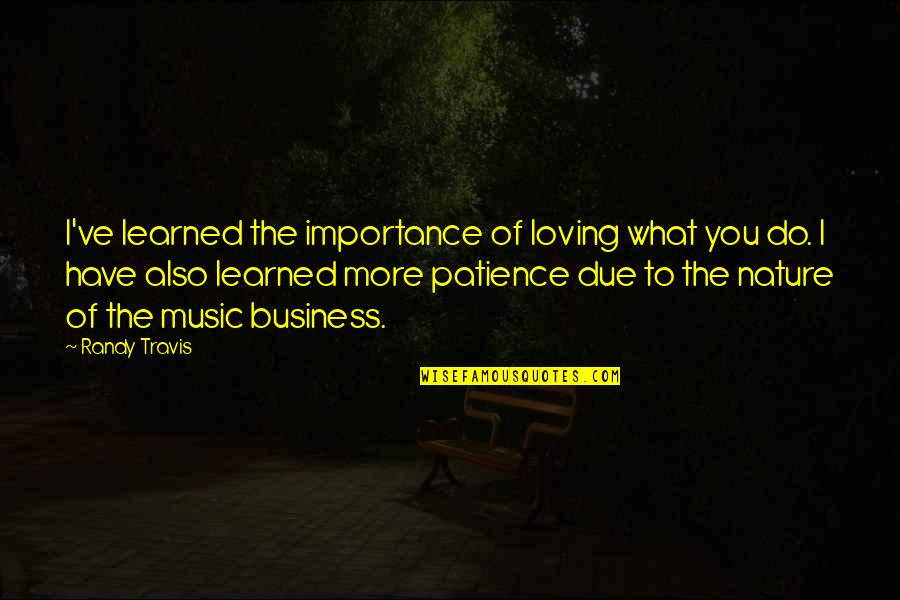 I've learned the importance of loving what you do. I have also learned more patience due to the nature of the music business. —
Randy Travis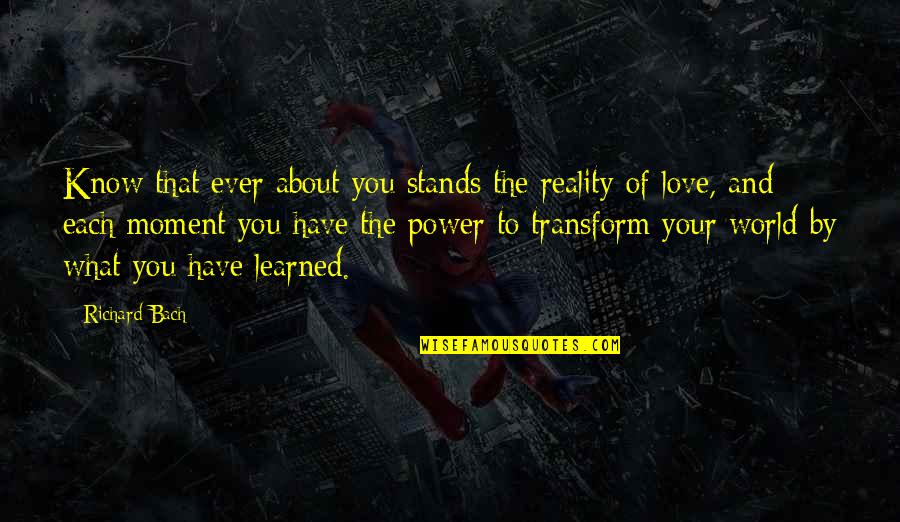 Know that ever about you stands the reality of love, and each moment you have the power to transform your world by
what you have learned
. —
Richard Bach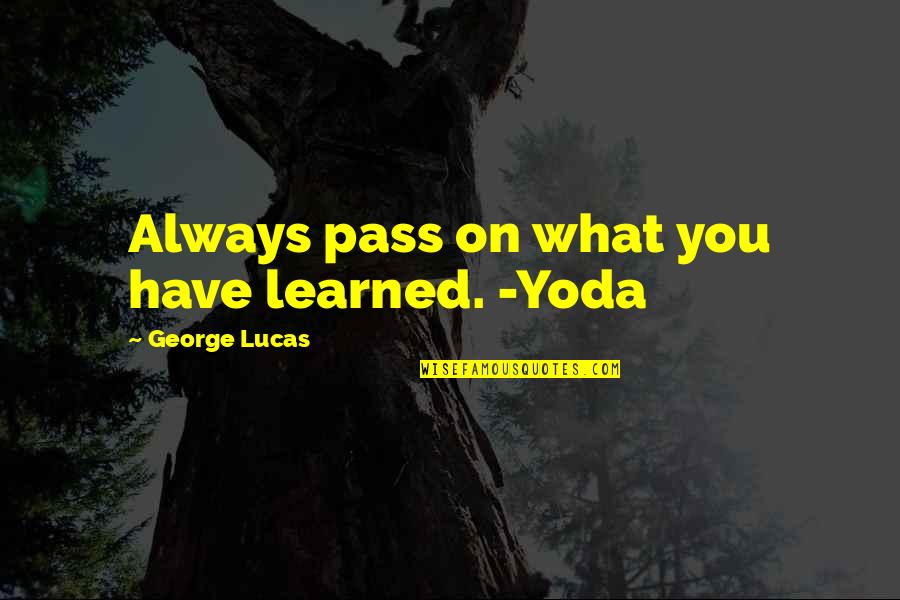 Always pass on
what you have learned
. -Yoda —
George Lucas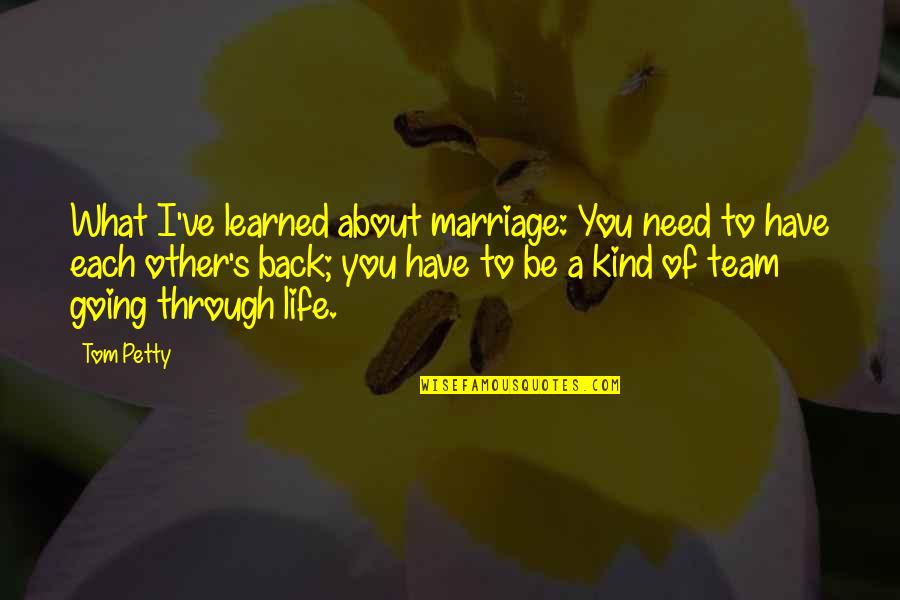 What I've learned about marriage: You need to have each other's back; you have to be a kind of team going through life. —
Tom Petty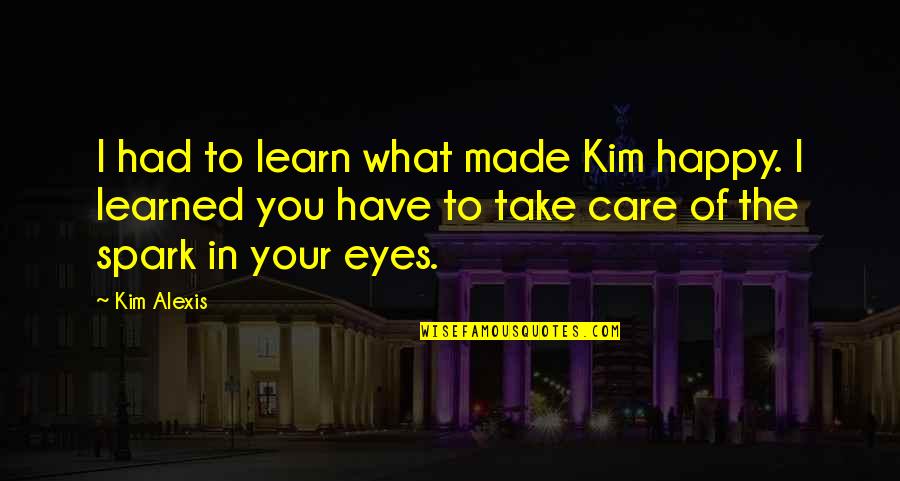 I had to learn what made Kim happy. I learned you have to take care of the spark in your eyes. —
Kim Alexis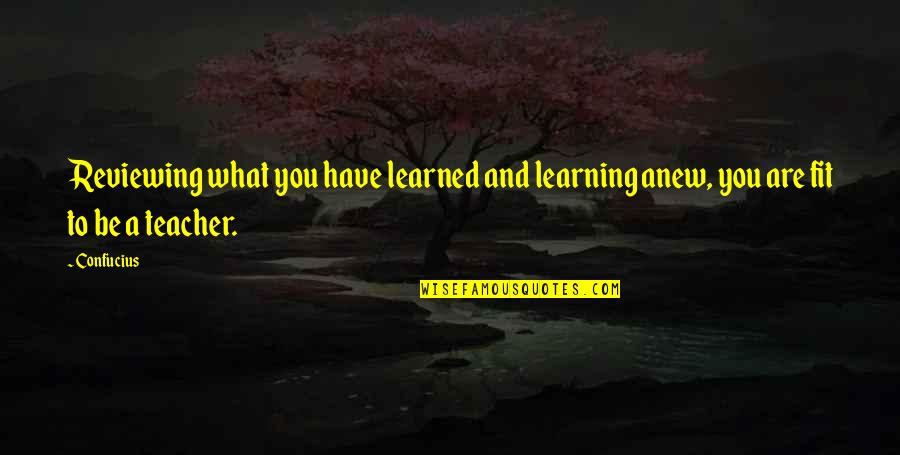 Reviewing
what you have learned
and learning anew, you are fit to be a teacher. —
Confucius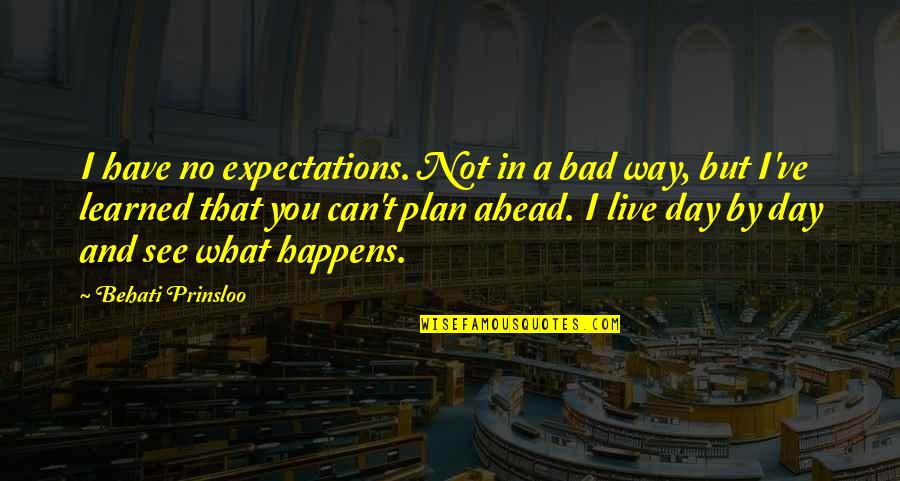 I have no expectations. Not in a bad way, but I've learned that you can't plan ahead. I live day by day and see what happens. —
Behati Prinsloo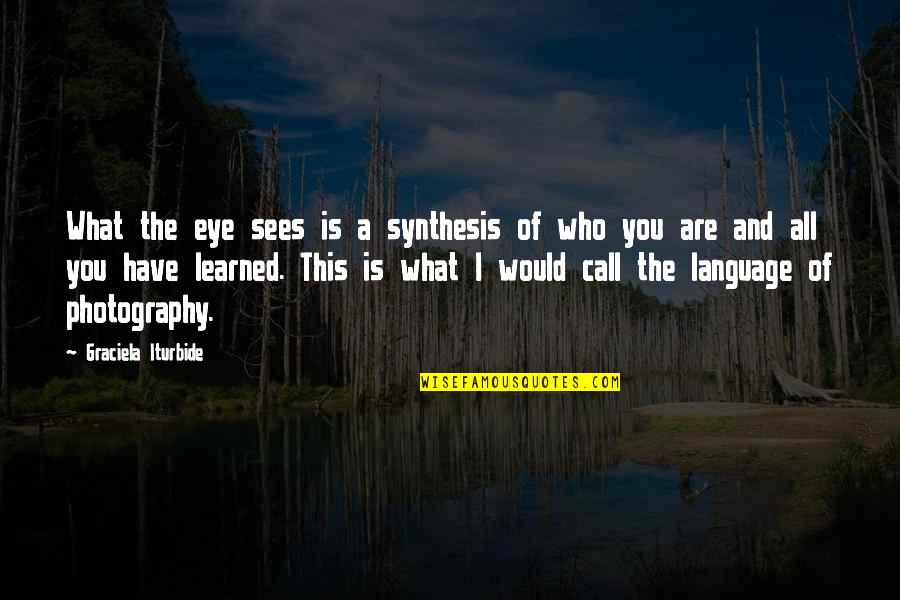 What the eye sees is a synthesis of who you are and all you have learned. This is what I would call the language of photography. —
Graciela Iturbide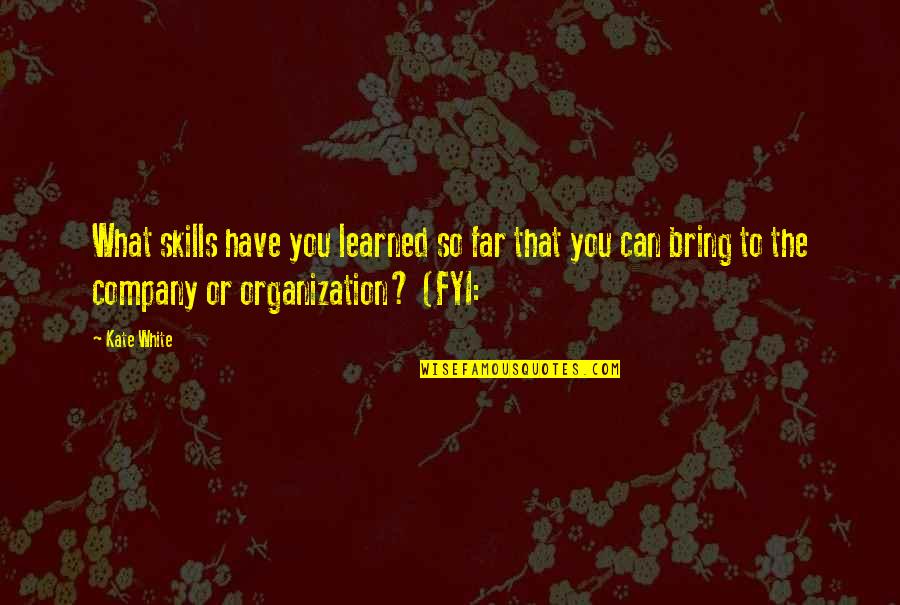 What skills have you learned so far that you can bring to the company or organization? (FYI: —
Kate White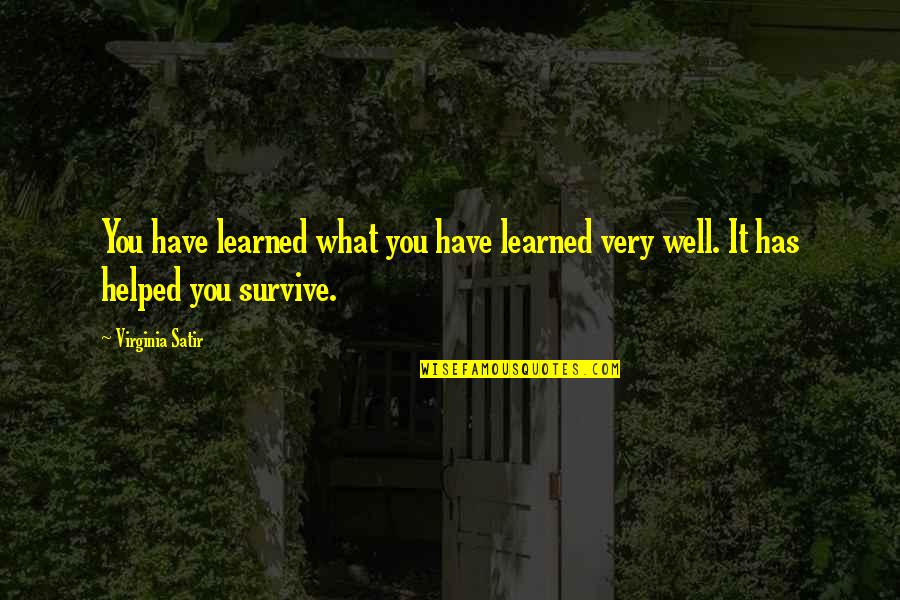 You have learned
what you have learned
very well. It has helped you survive. —
Virginia Satir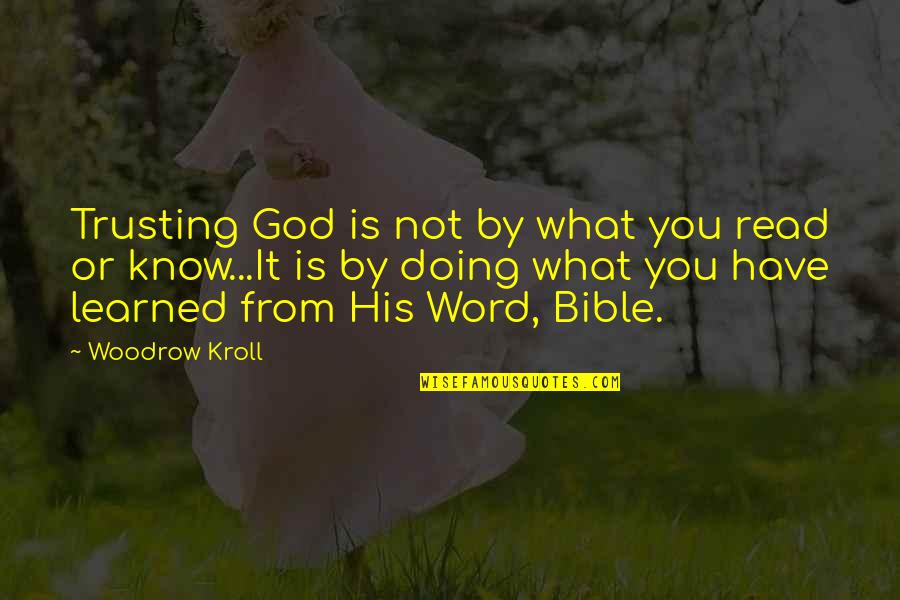 Trusting God is not by what you read or know...It is by doing
what you have learned
from His Word, Bible. —
Woodrow Kroll
What you have learned
is that the capacity of the plant is equal to the capacity of its bottlenecks, says Jonah. —
Eliyahu M. Goldratt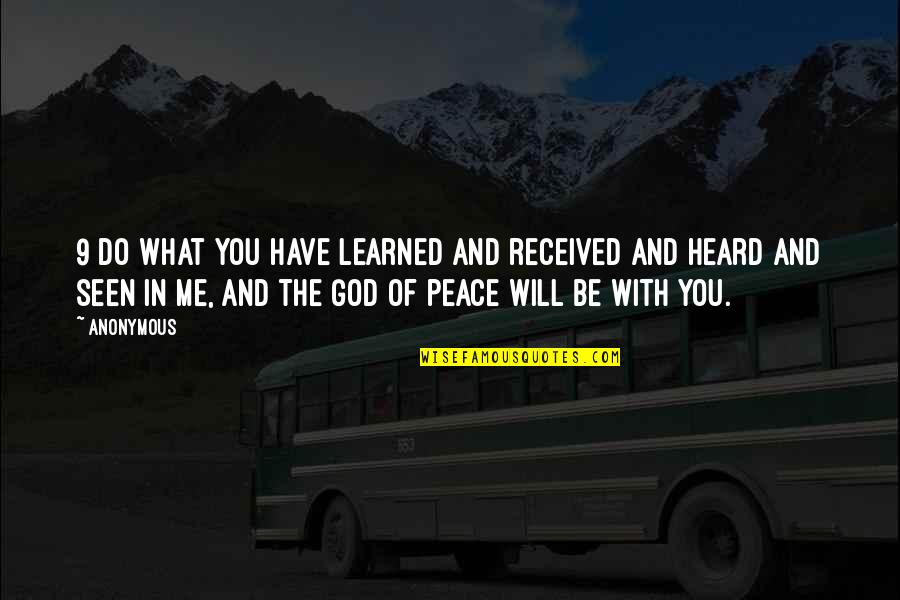 9 Do
what you have learned
and received and heard and seen in me, and the God of peace will be with you. —
Anonymous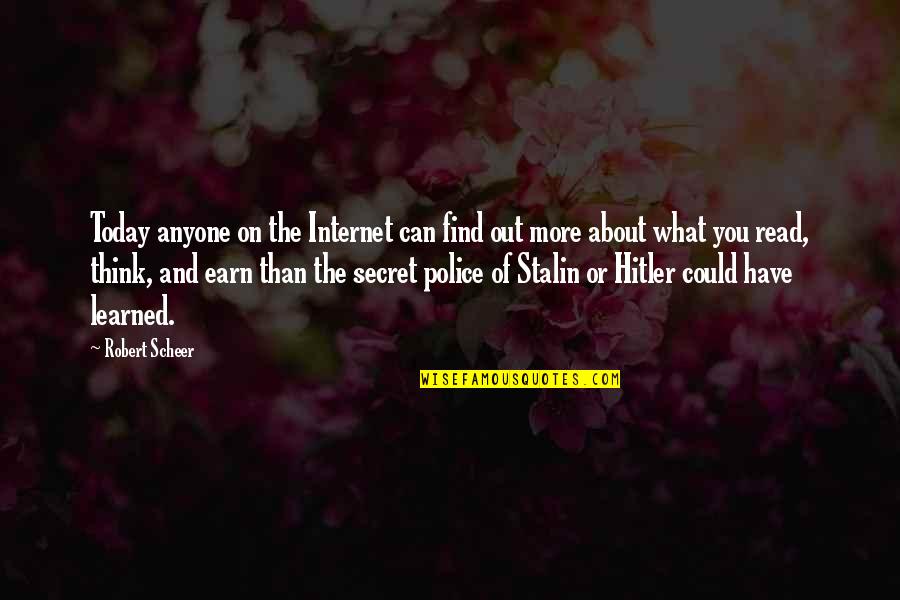 Today anyone on the Internet can find out more about what you read, think, and earn than the secret police of Stalin or Hitler could have learned. —
Robert Scheer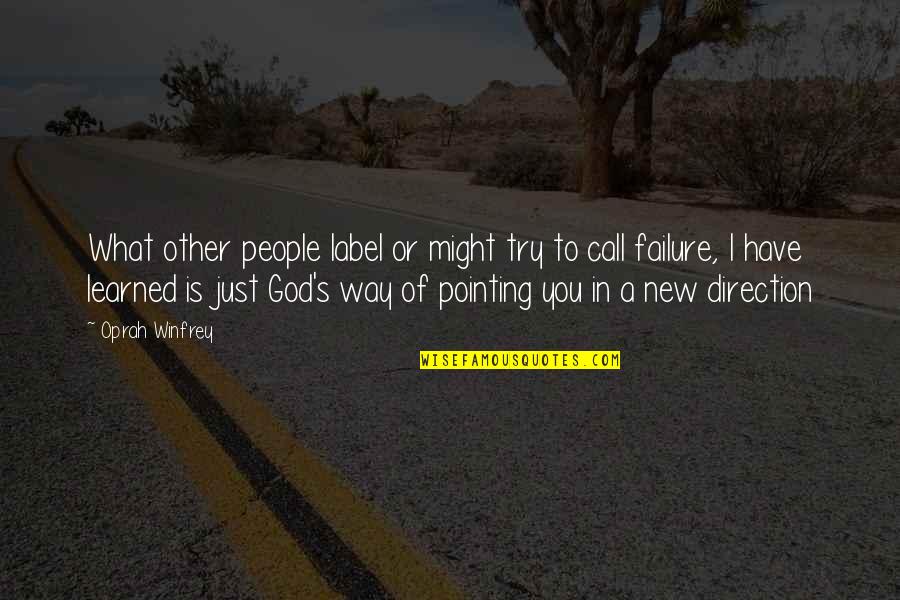 What other people label or might try to call failure, I have learned is just God's way of pointing you in a new direction —
Oprah Winfrey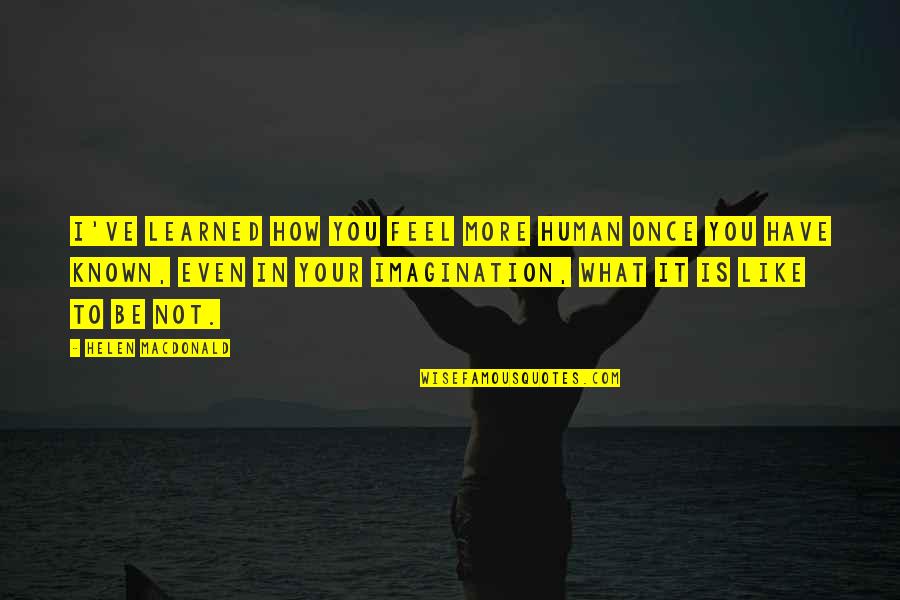 I've learned how you feel more human once you have known, even in your imagination, what it is like to be not. —
Helen Macdonald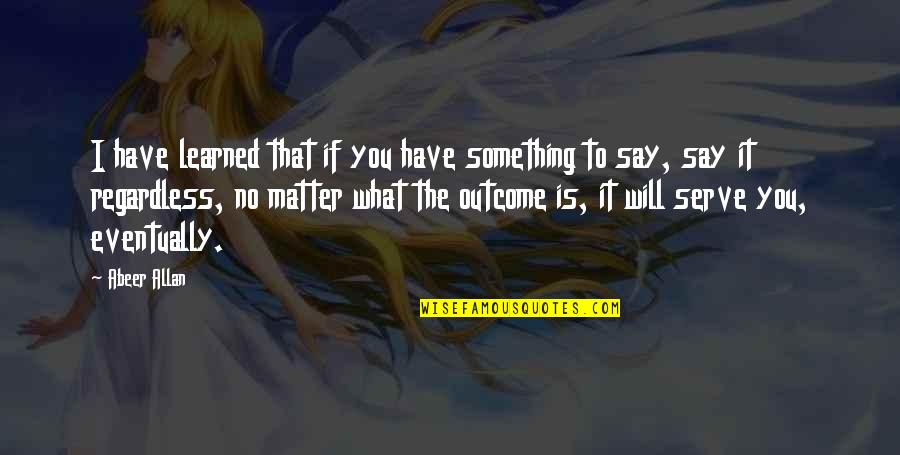 I have learned that if you have something to say, say it regardless, no matter what the outcome is, it will serve you, eventually. —
Abeer Allan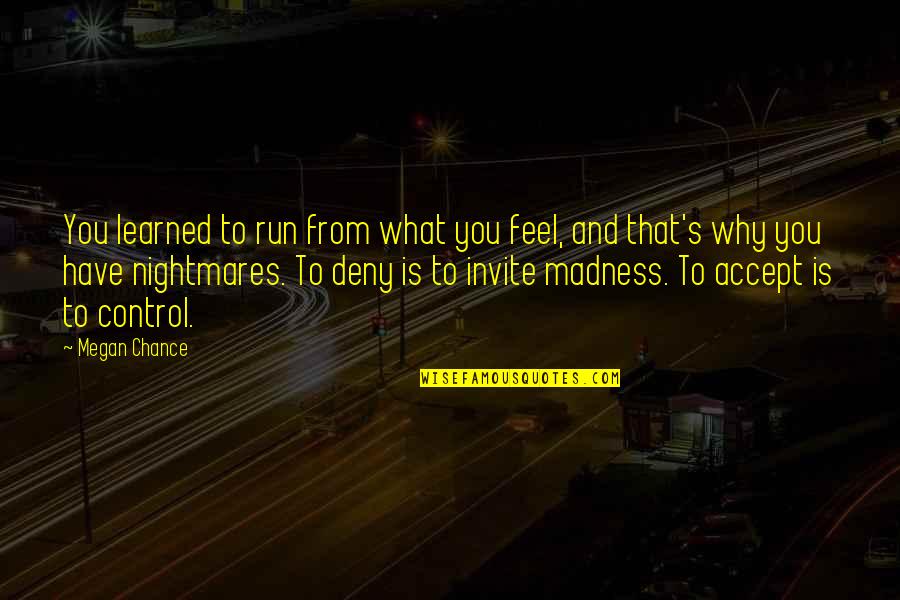 You learned to run from what you feel, and that's why you have nightmares. To deny is to invite madness. To accept is to control. —
Megan Chance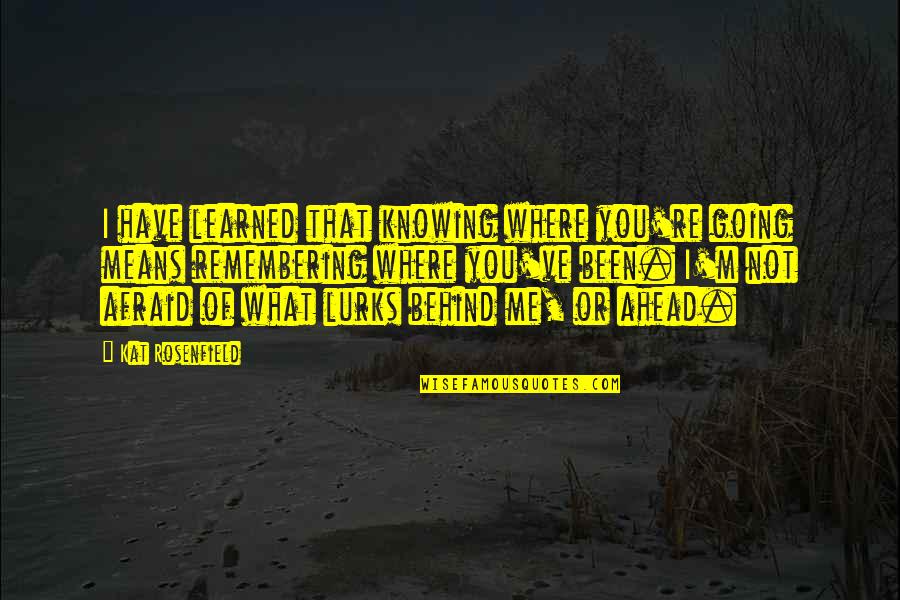 I have learned that knowing where you're going means remembering where you've been. I'm not afraid of what lurks behind me, or ahead. —
Kat Rosenfield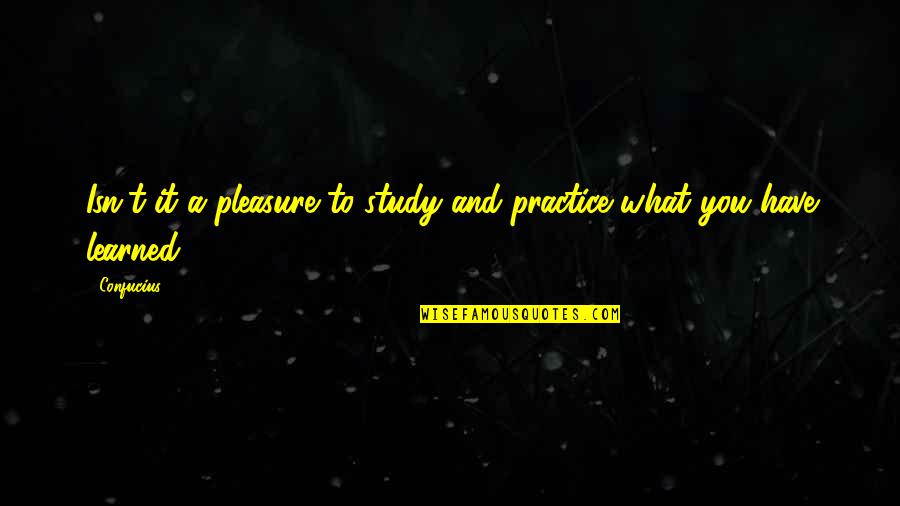 Isn't it a pleasure to study and practice
what you have learned
? —
Confucius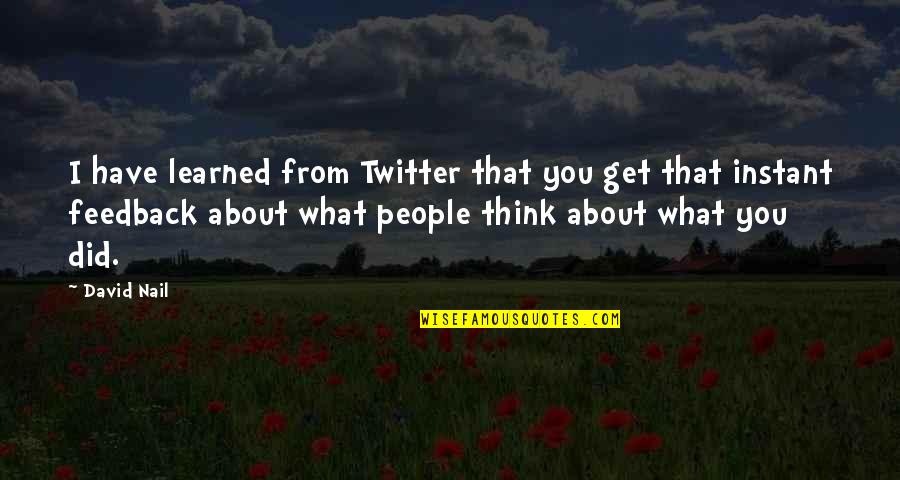 I have learned from Twitter that you get that instant feedback about what people think about what you did. —
David Nail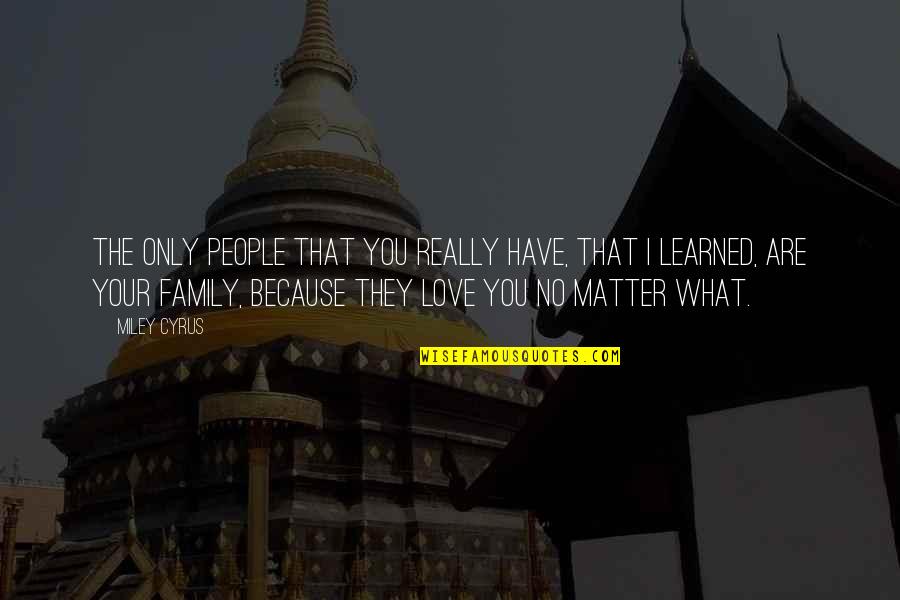 The only people that you really have, that I learned, are your family, because they love you no matter what. —
Miley Cyrus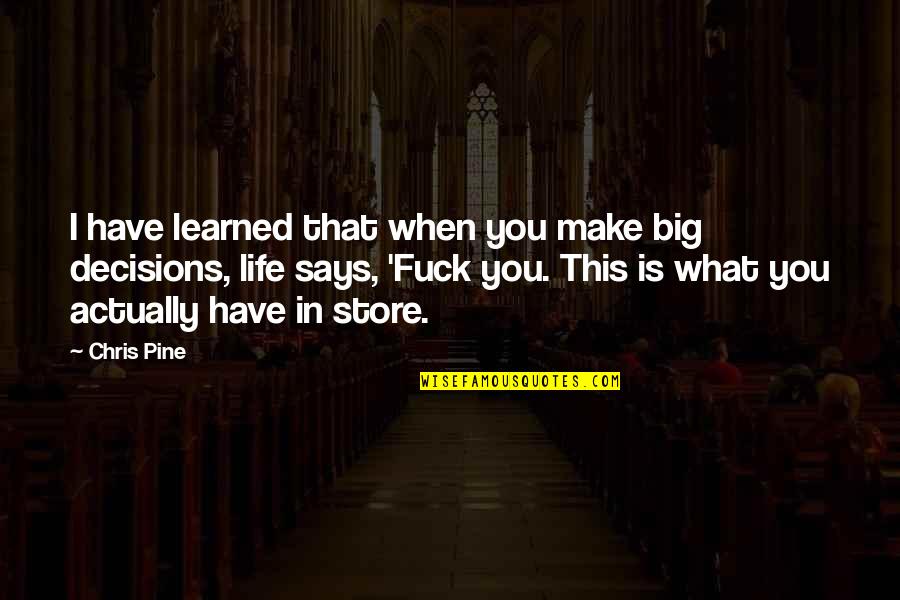 I have learned that when you make big decisions, life says, 'Fuck you. This is what you actually have in store. —
Chris Pine