Andy Garcia Quotes
Top 28 wise famous quotes and sayings by Andy Garcia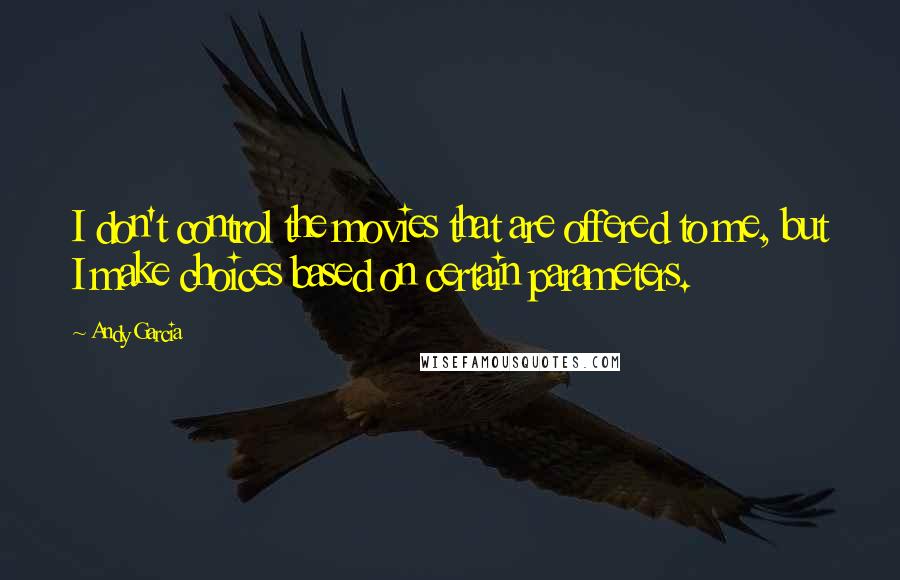 I don't control the movies that are offered to me, but I make choices based on certain parameters.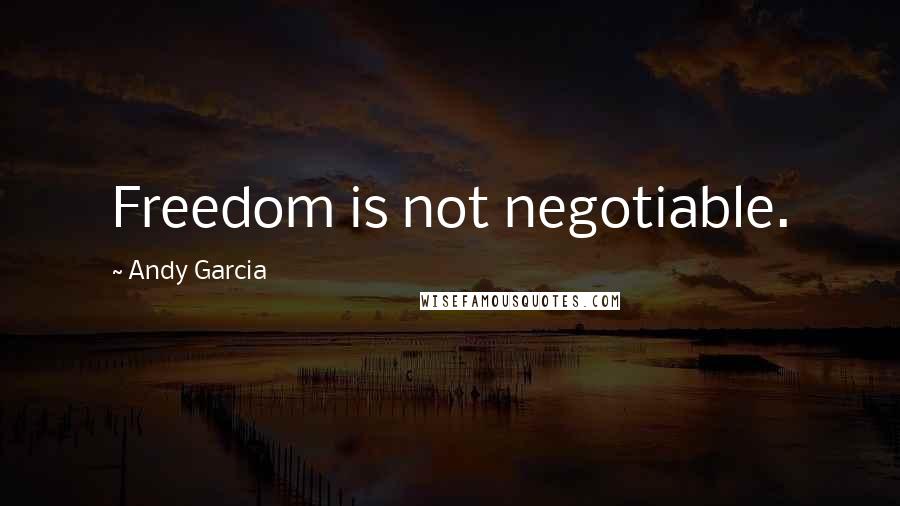 Freedom is not negotiable.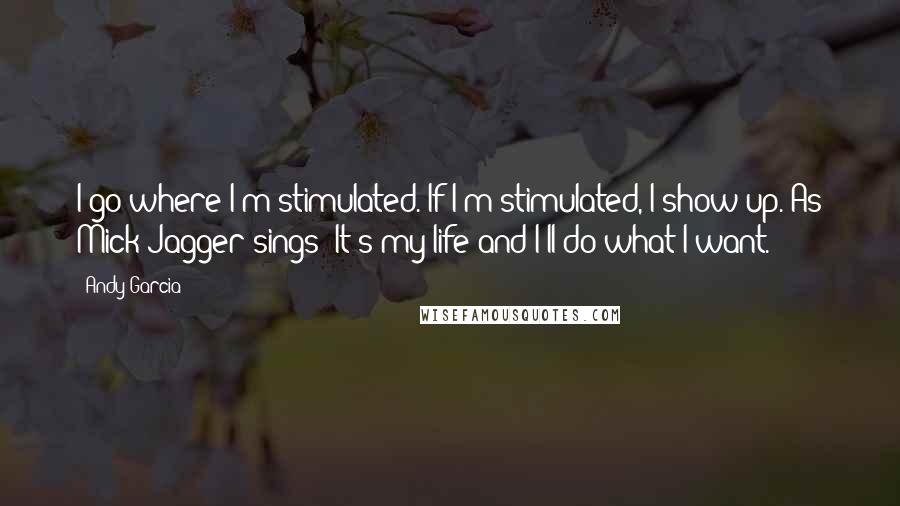 I go where I'm stimulated. If I'm stimulated, I show up. As Mick Jagger sings: It's my life and I'll do what I want.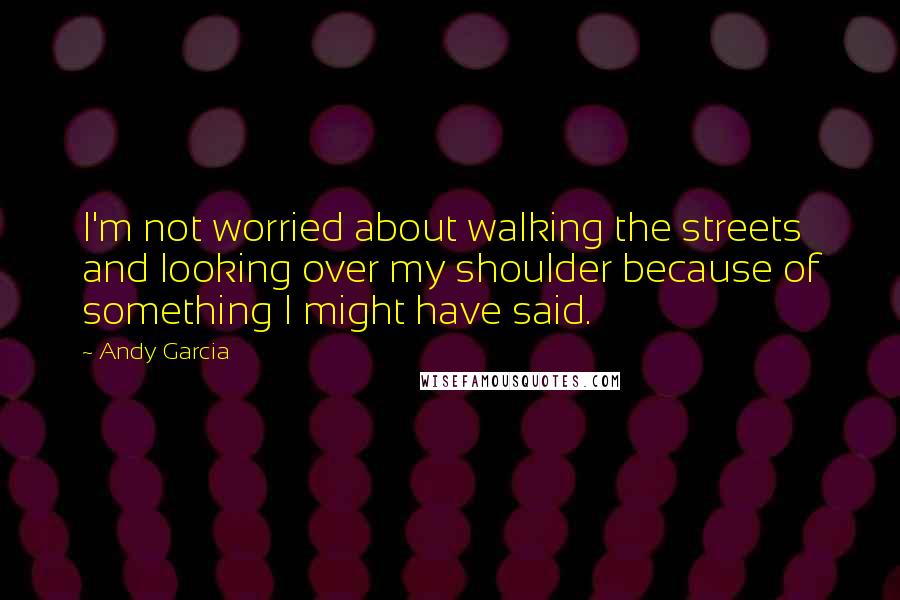 I'm not worried about walking the streets and looking over my shoulder because of something I might have said.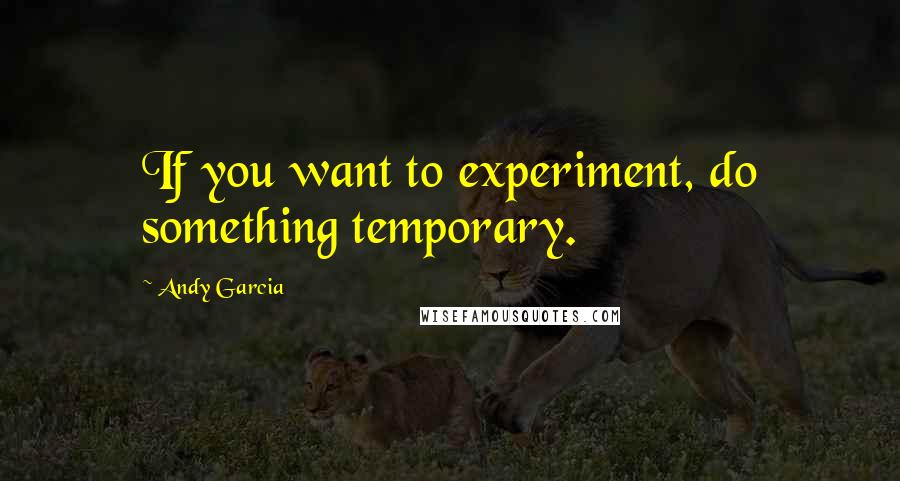 If you want to experiment, do something temporary.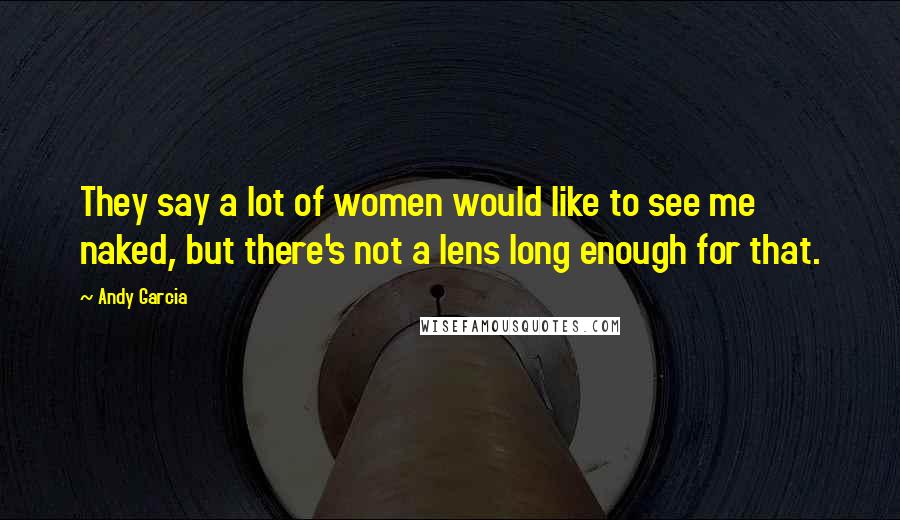 They say a lot of women would like to see me naked, but there's not a lens long enough for that.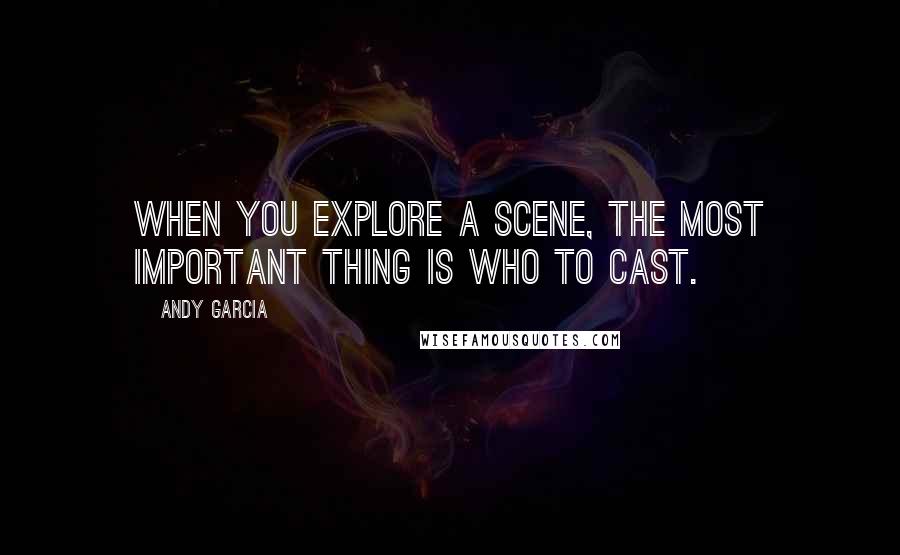 When you explore a scene, the most important thing is who to cast.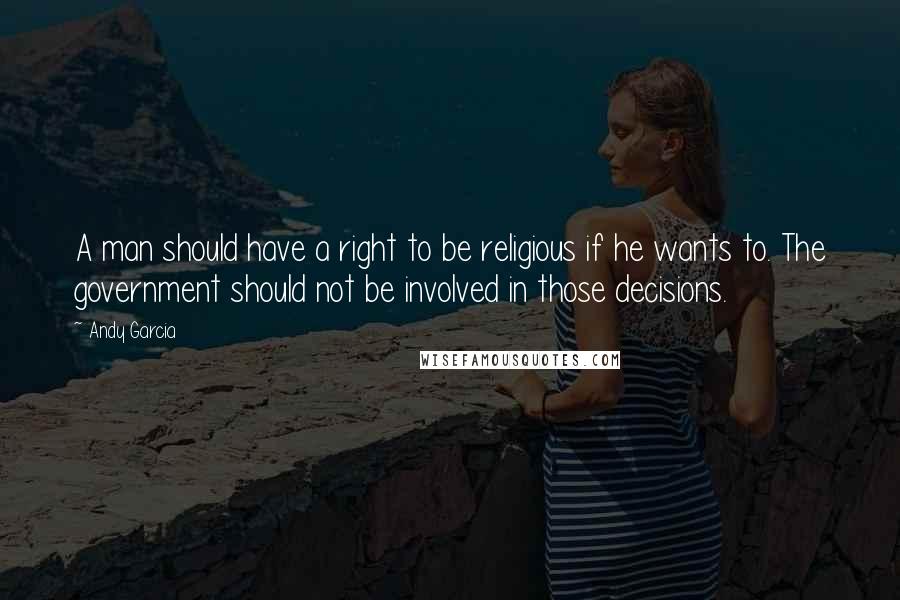 A man should have a right to be religious if he wants to. The government should not be involved in those decisions.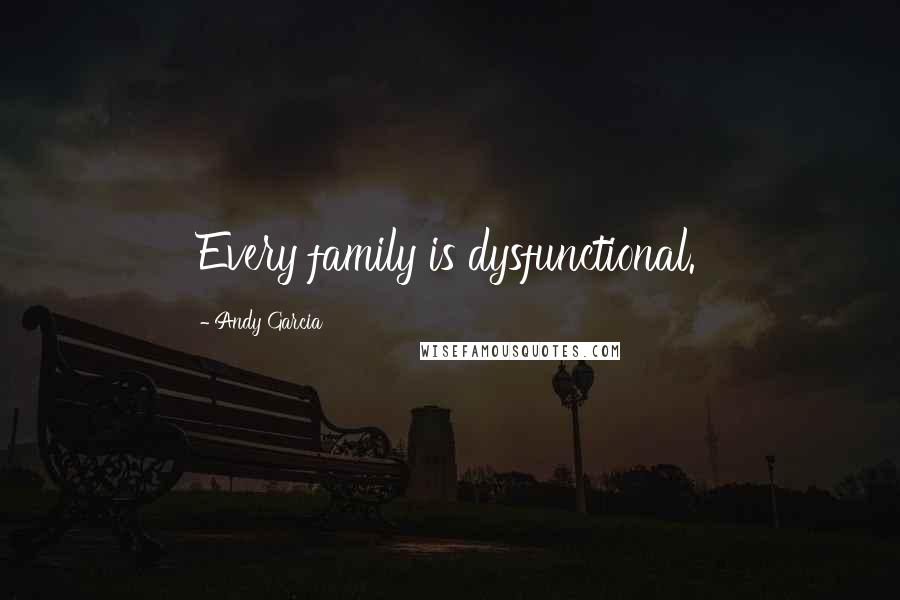 Every family is dysfunctional.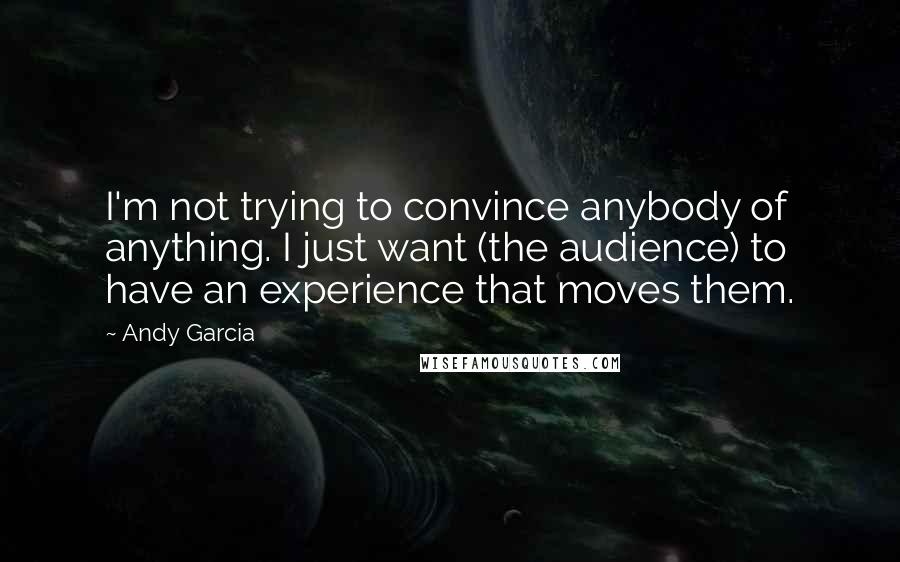 I'm not trying to convince anybody of anything. I just want (the audience) to have an experience that moves them.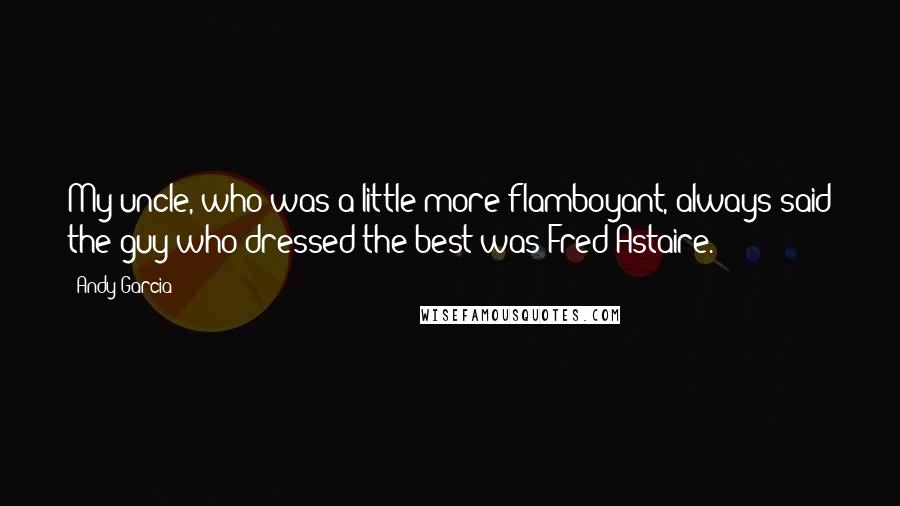 My uncle, who was a little more flamboyant, always said the guy who dressed the best was Fred Astaire.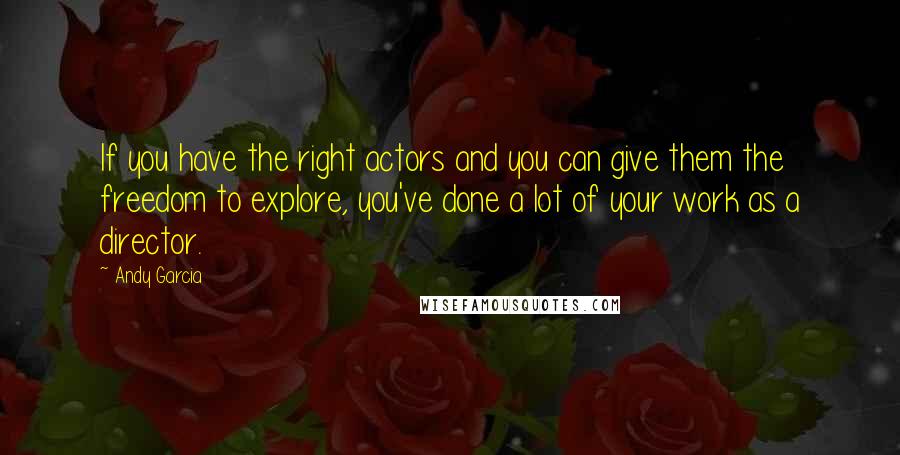 If you have the right actors and you can give them the freedom to explore, you've done a lot of your work as a director.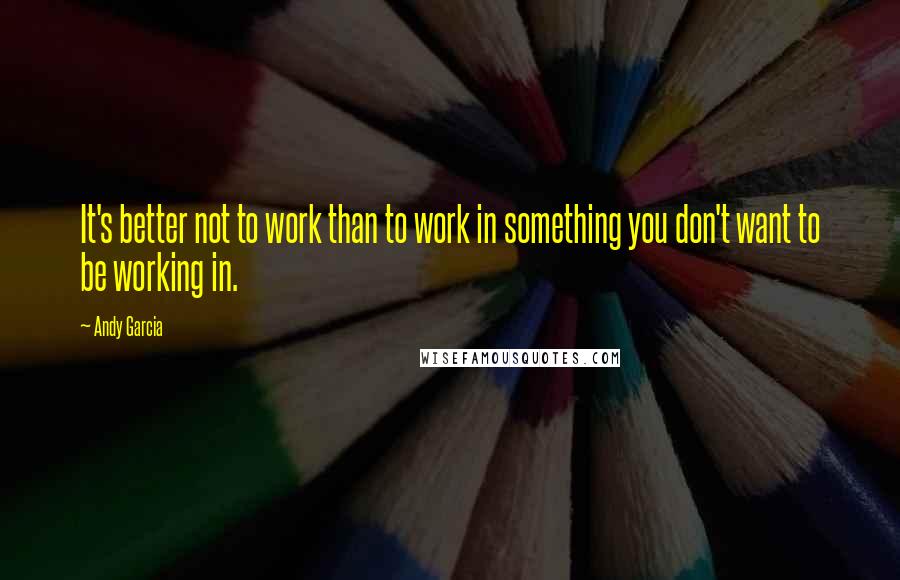 It's better not to work than to work in something you don't want to be working in.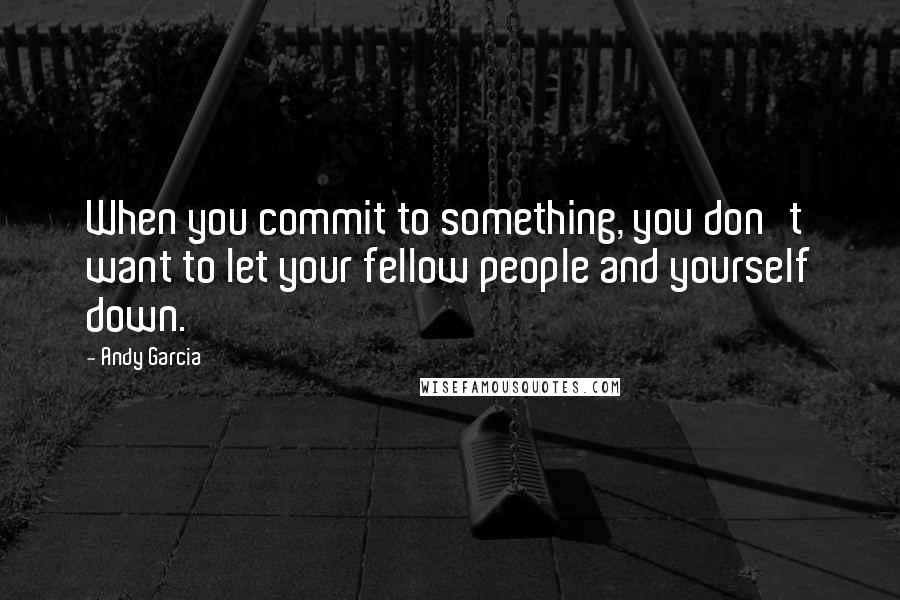 When you commit to something, you don't want to let your fellow people and yourself down.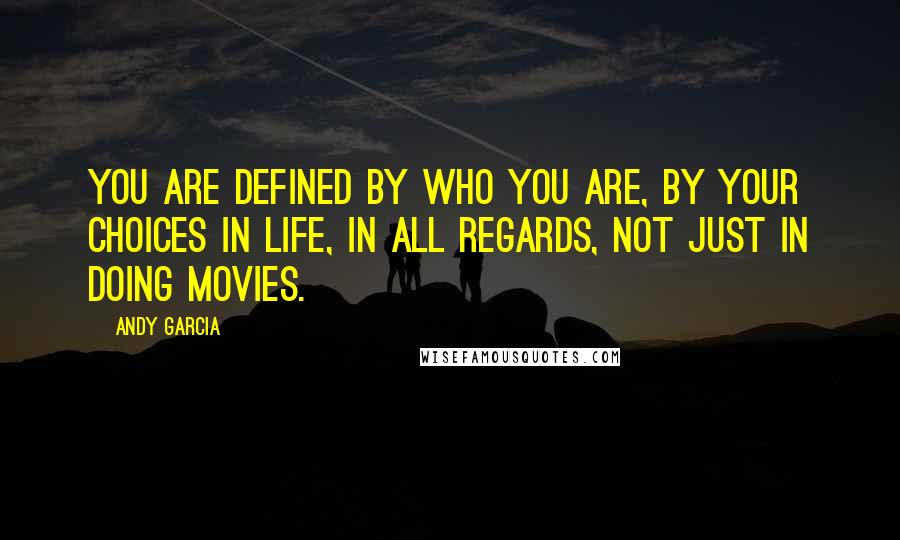 You are defined by who you are, by your choices in life, in all regards, not just in doing movies.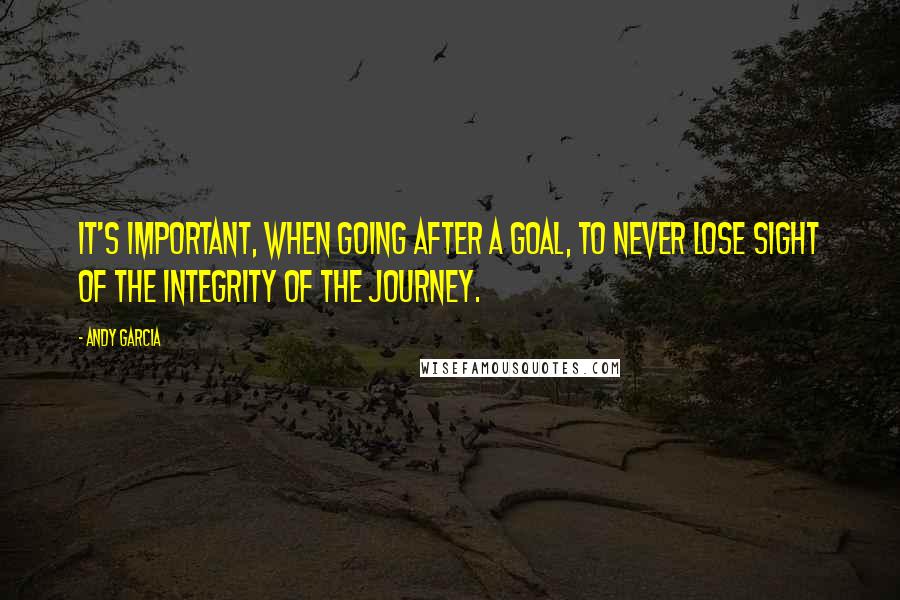 It's important, when going after a goal, to never lose sight of the integrity of the journey.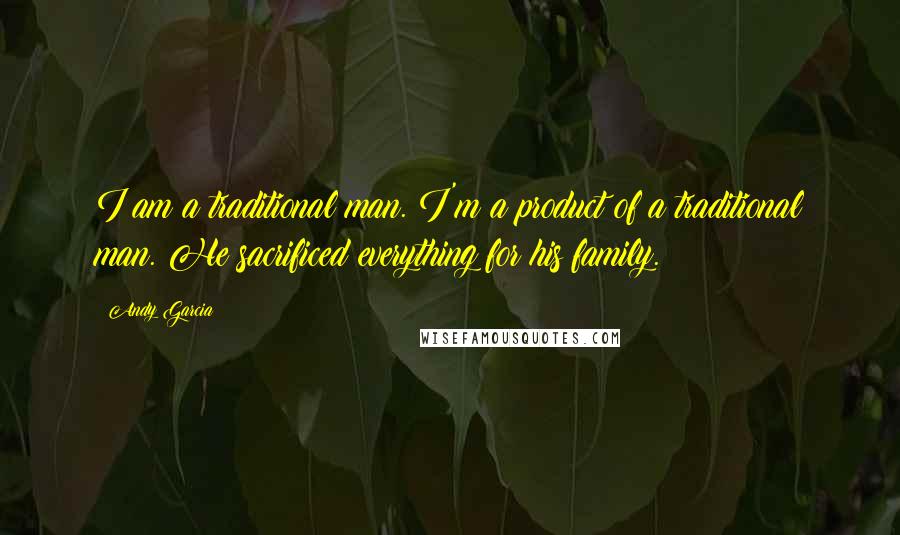 I am a traditional man. I'm a product of a traditional man. He sacrificed everything for his family.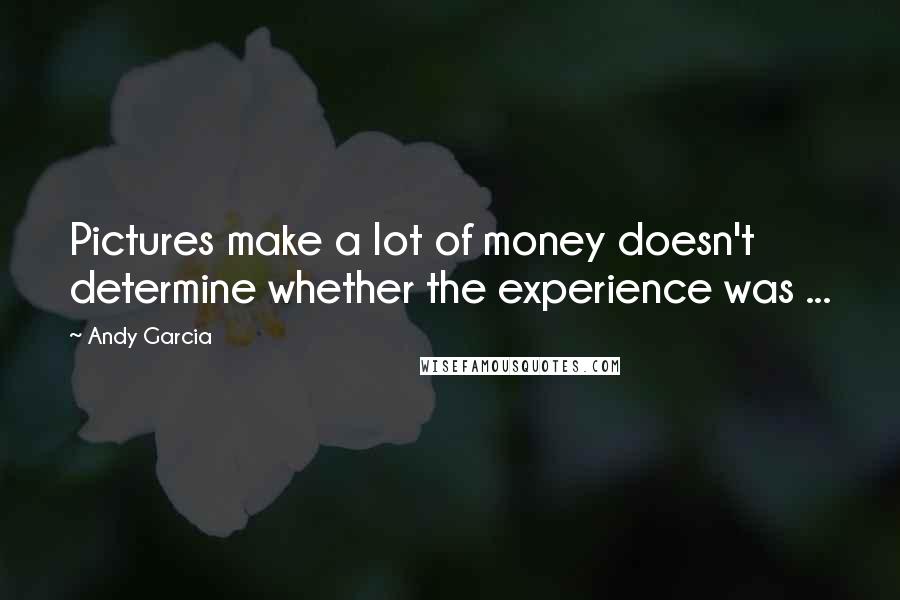 Pictures make a lot of money doesn't determine whether the experience was ...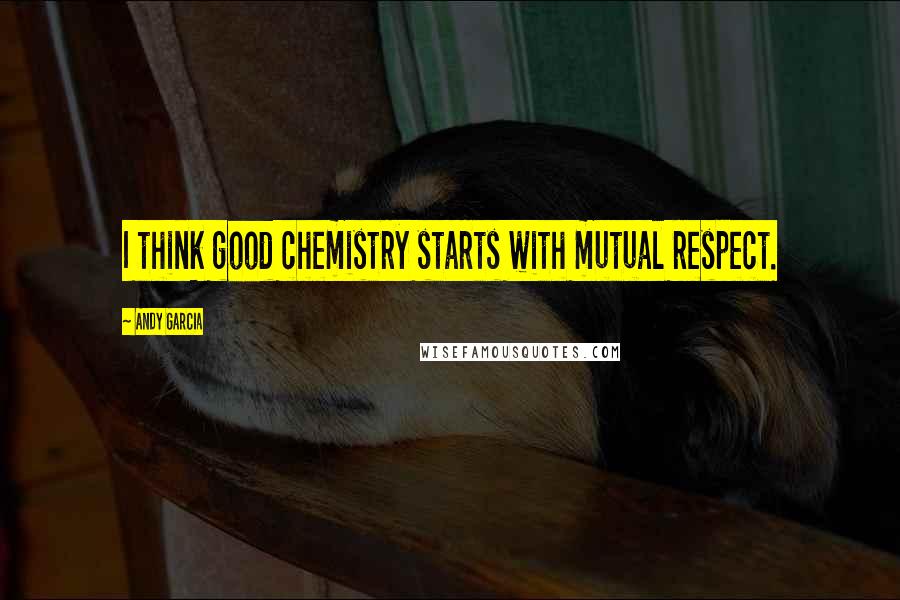 I think good chemistry starts with mutual respect.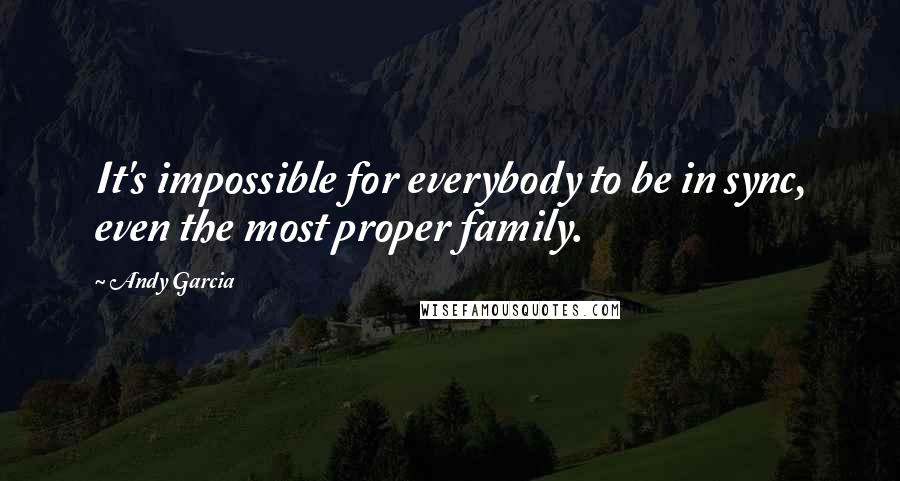 It's impossible for everybody to be in sync, even the most proper family.
I'm a staunch anti-Castro individual.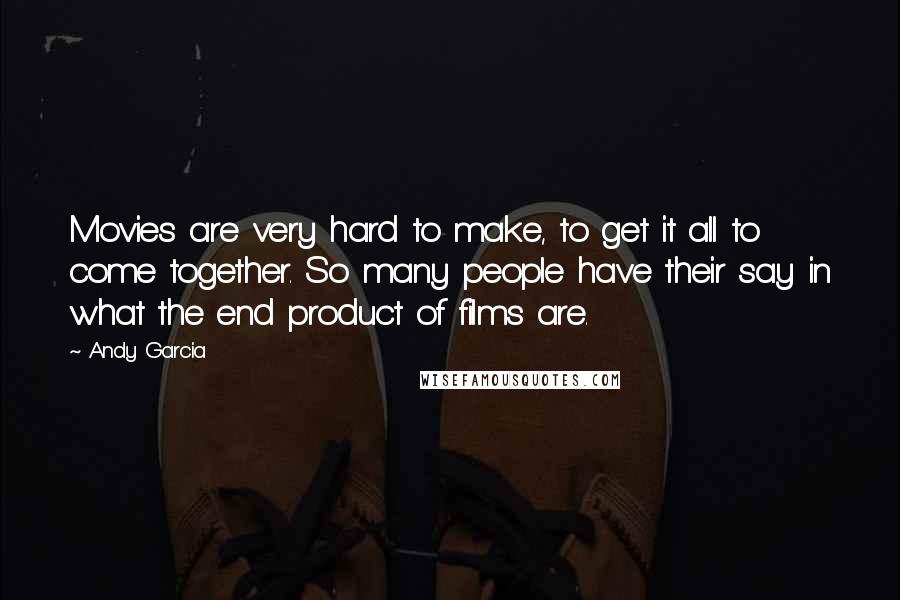 Movies are very hard to make, to get it all to come together. So many people have their say in what the end product of films are.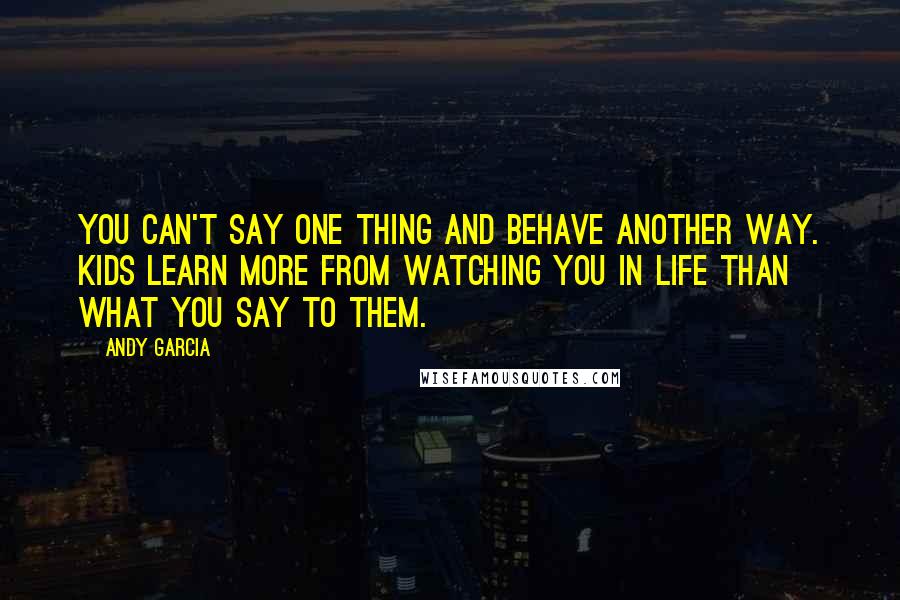 You can't say one thing and behave another way. Kids learn more from watching you in life than what you say to them.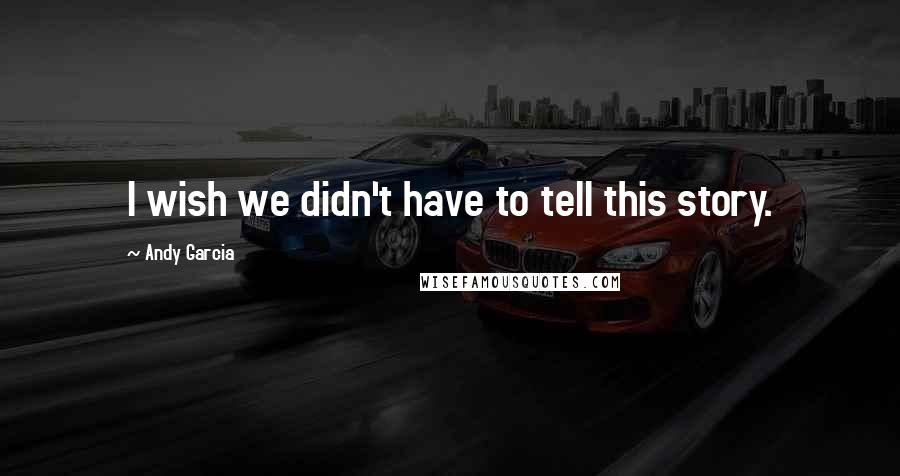 I wish we didn't have to tell this story.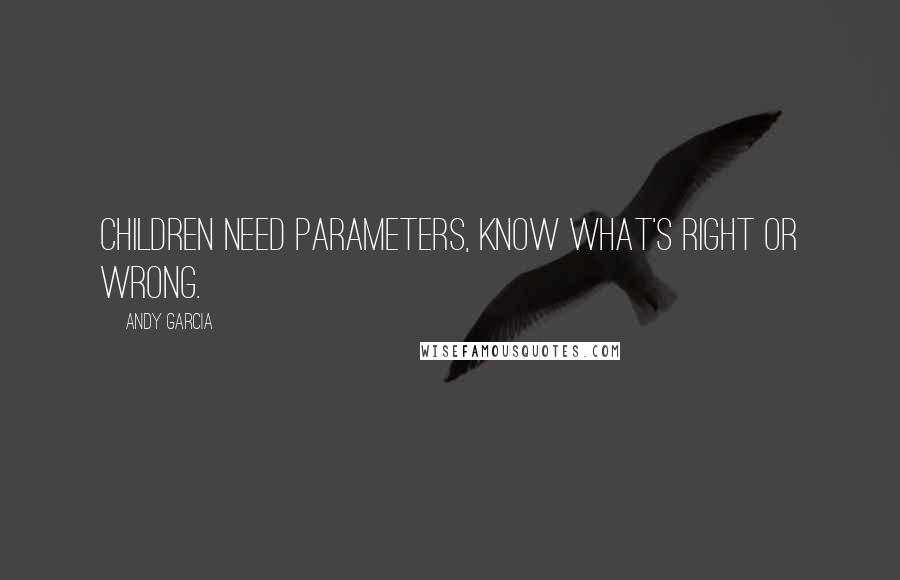 Children need parameters, know what's right or wrong.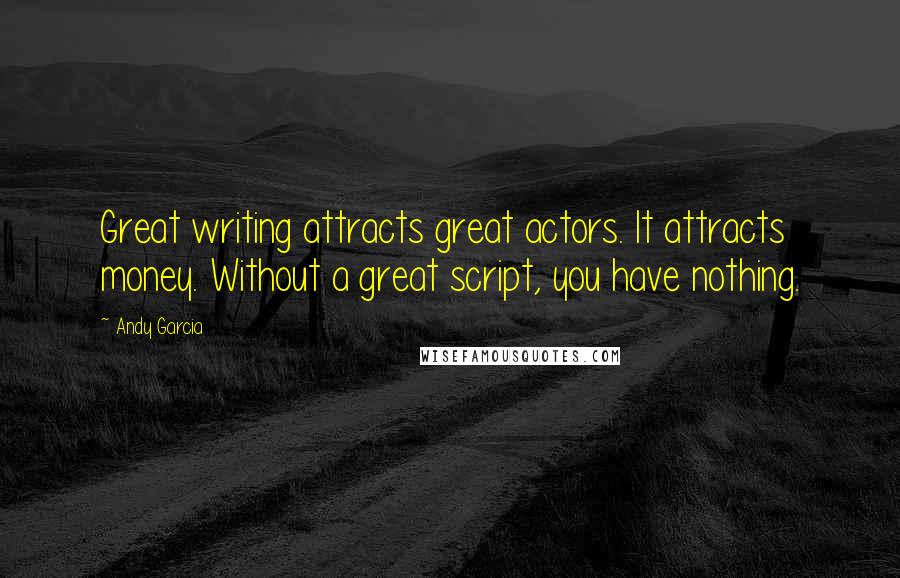 Great writing attracts great actors. It attracts money. Without a great script, you have nothing.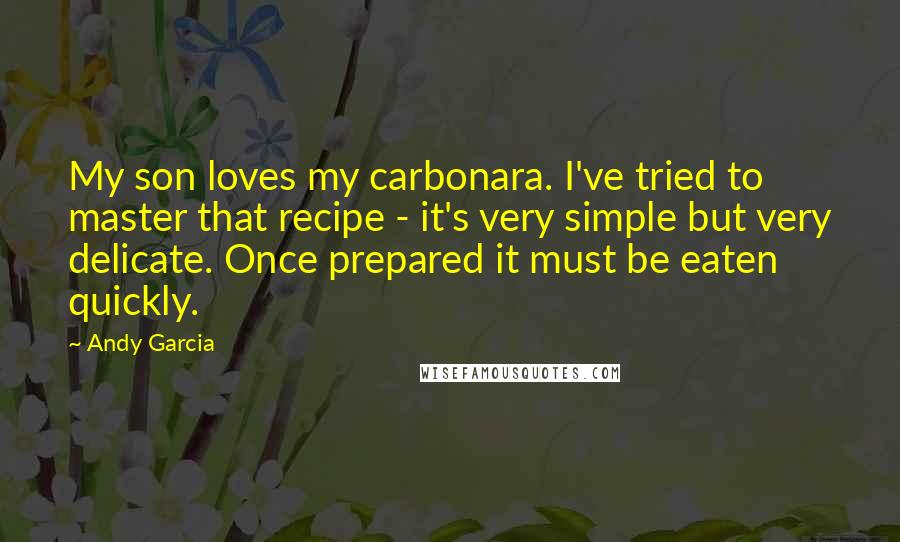 My son loves my carbonara. I've tried to master that recipe - it's very simple but very delicate. Once prepared it must be eaten quickly.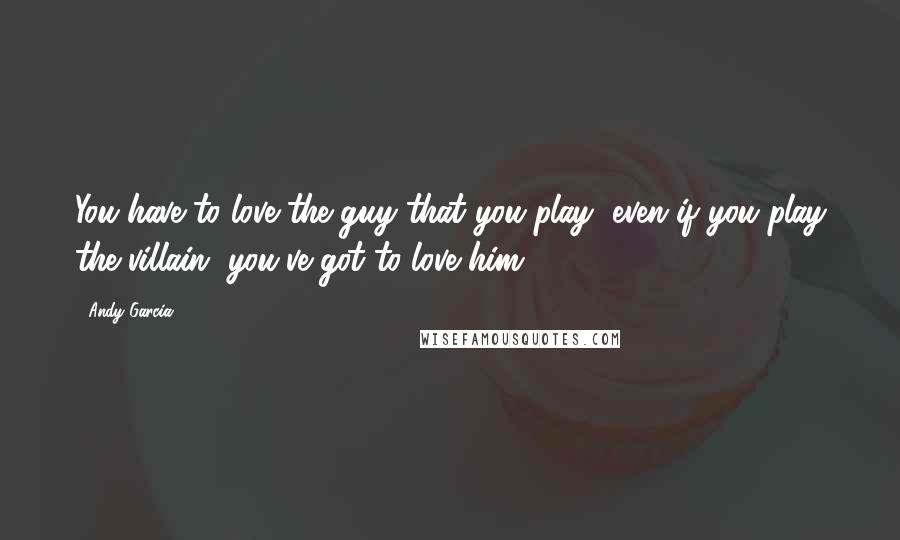 You have to love the guy that you play, even if you play the villain, you've got to love him.