Andrew Matthews Quotes
Top 14 wise famous quotes and sayings by Andrew Matthews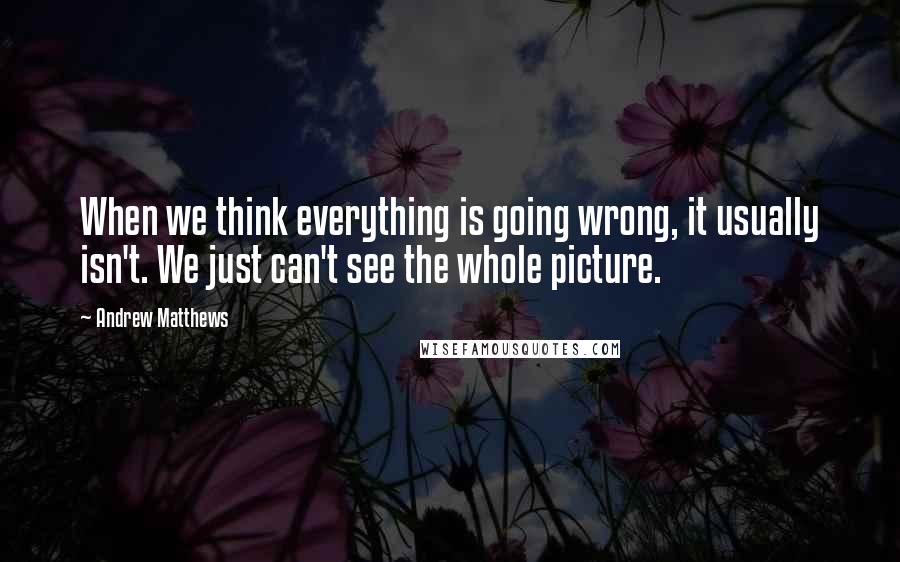 When we think everything is going wrong, it usually isn't. We just can't see the whole picture.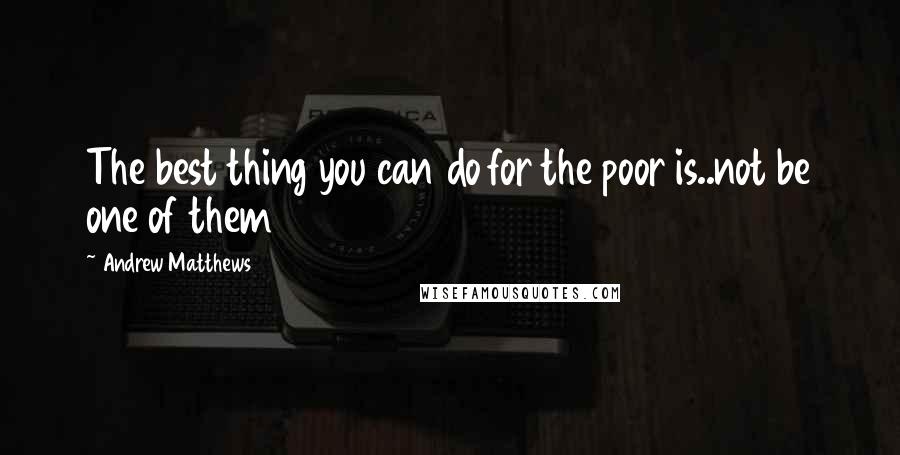 The best thing you can do for the poor is..not be one of them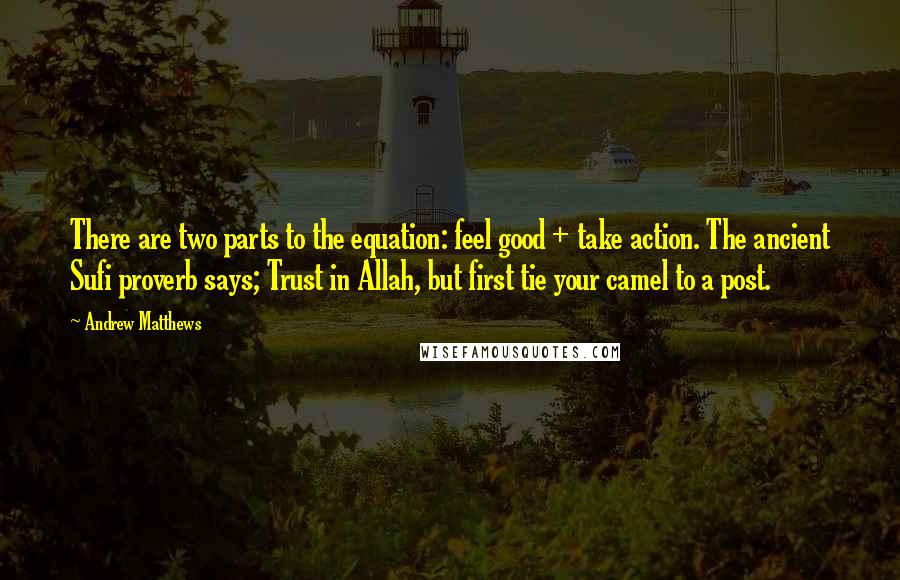 There are two parts to the equation: feel good + take action. The ancient Sufi proverb says; Trust in Allah, but first tie your camel to a post.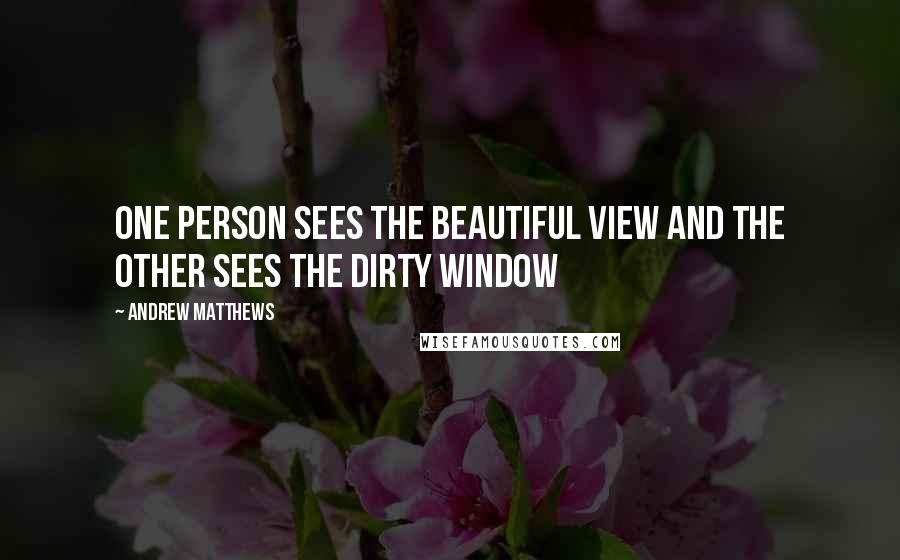 One person sees the beautiful view and the other sees the dirty window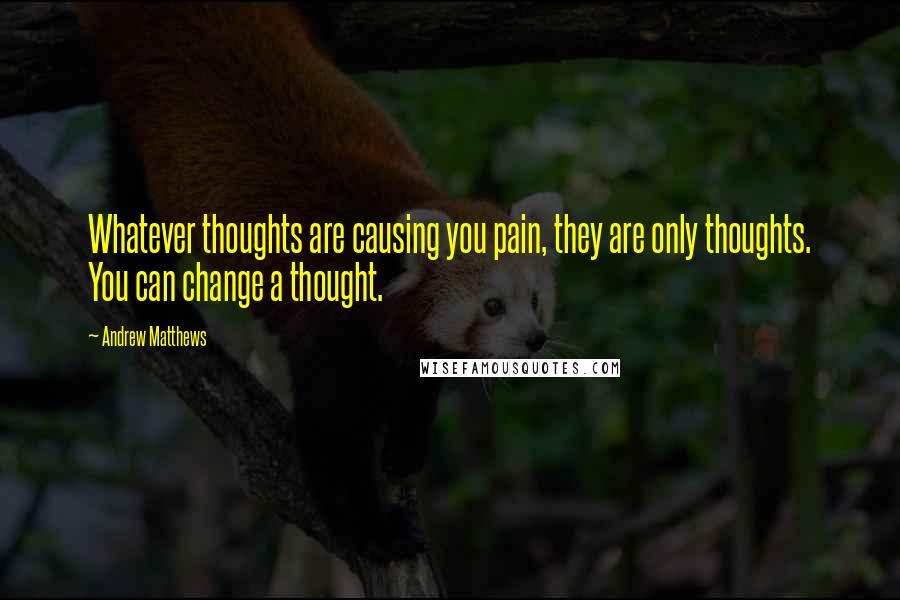 Whatever thoughts are causing you pain, they are only thoughts. You can change a thought.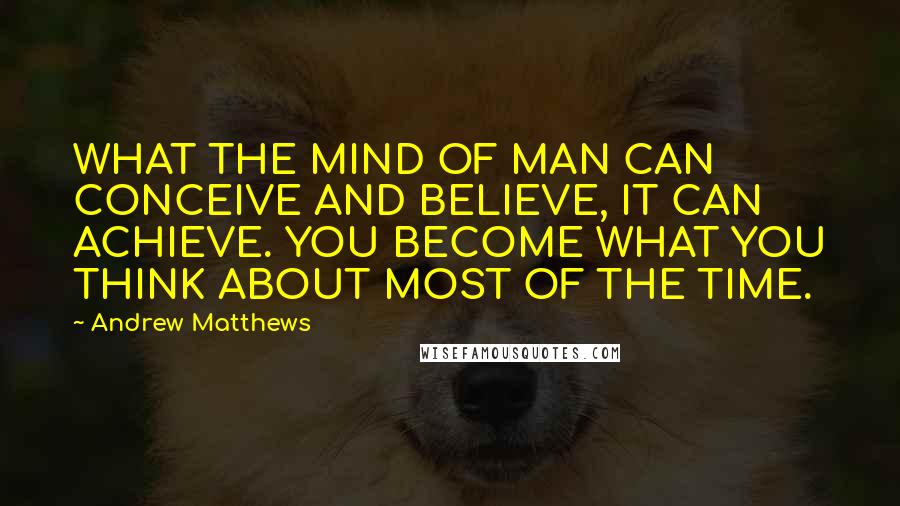 WHAT THE MIND OF MAN CAN CONCEIVE AND BELIEVE, IT CAN ACHIEVE. YOU BECOME WHAT YOU THINK ABOUT MOST OF THE TIME.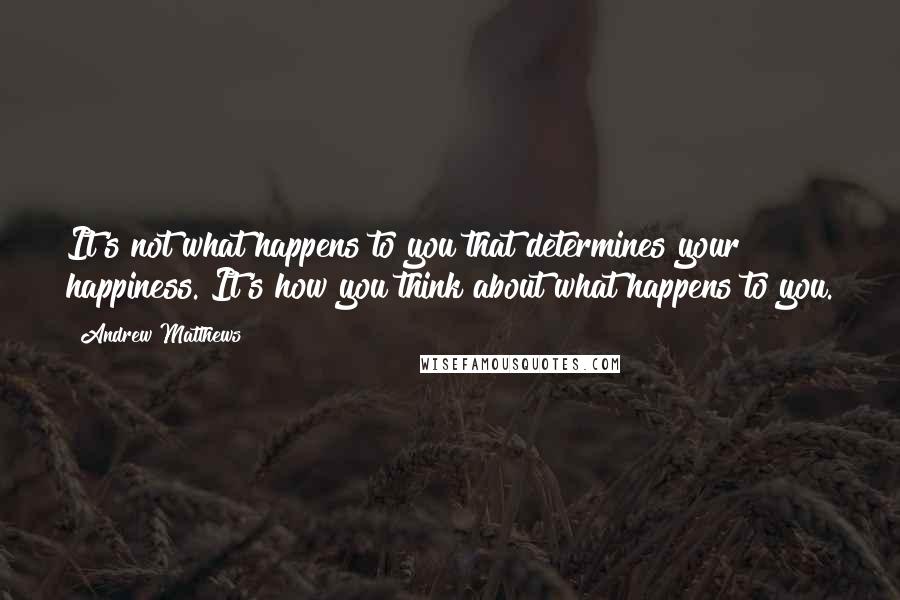 It's not what happens to you that determines your happiness. It's how you think about what happens to you.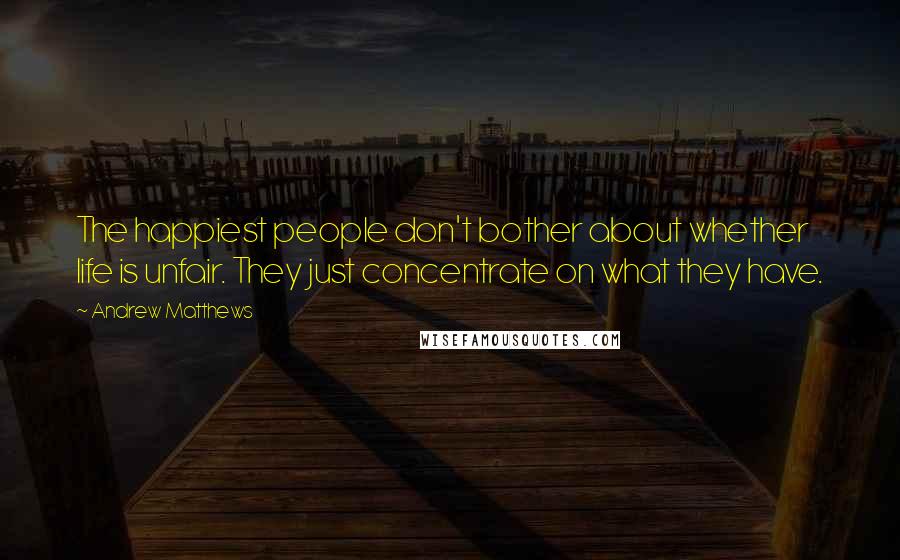 The happiest people don't bother about whether life is unfair. They just concentrate on what they have.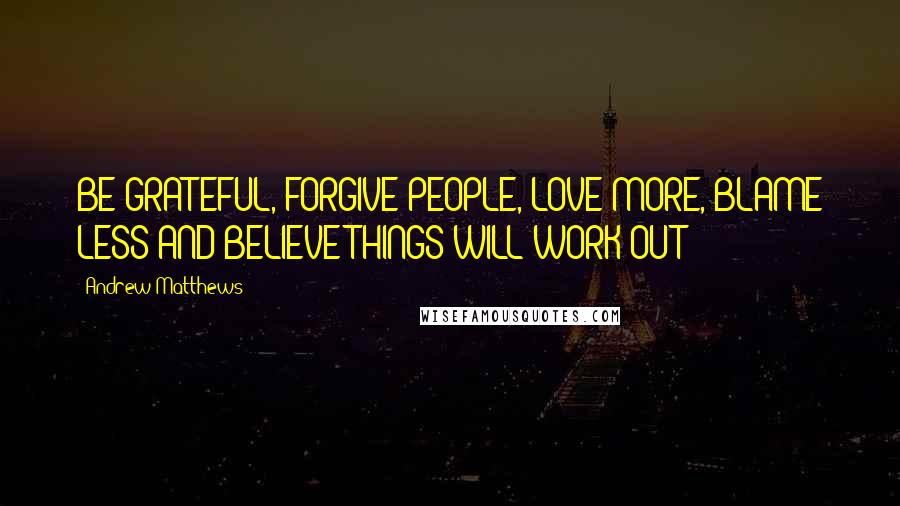 BE GRATEFUL, FORGIVE PEOPLE, LOVE MORE, BLAME LESS AND BELIEVE THINGS WILL WORK OUT!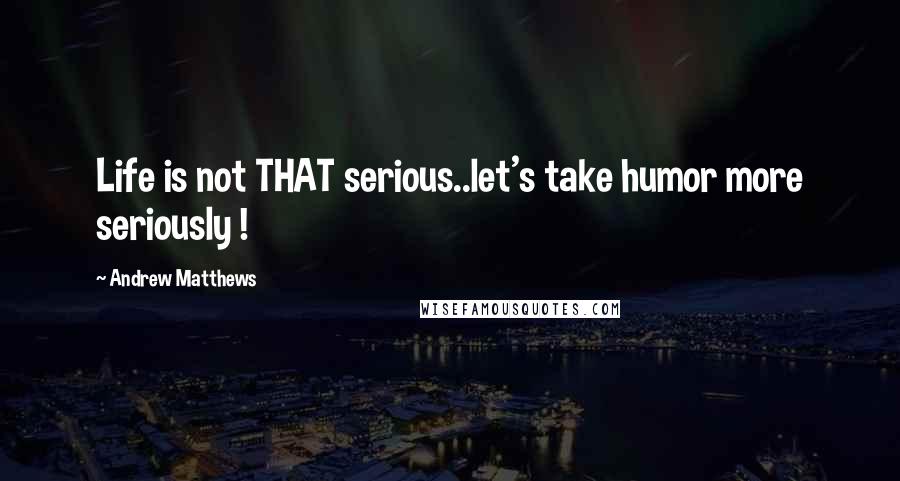 Life is not THAT serious..let's take humor more seriously !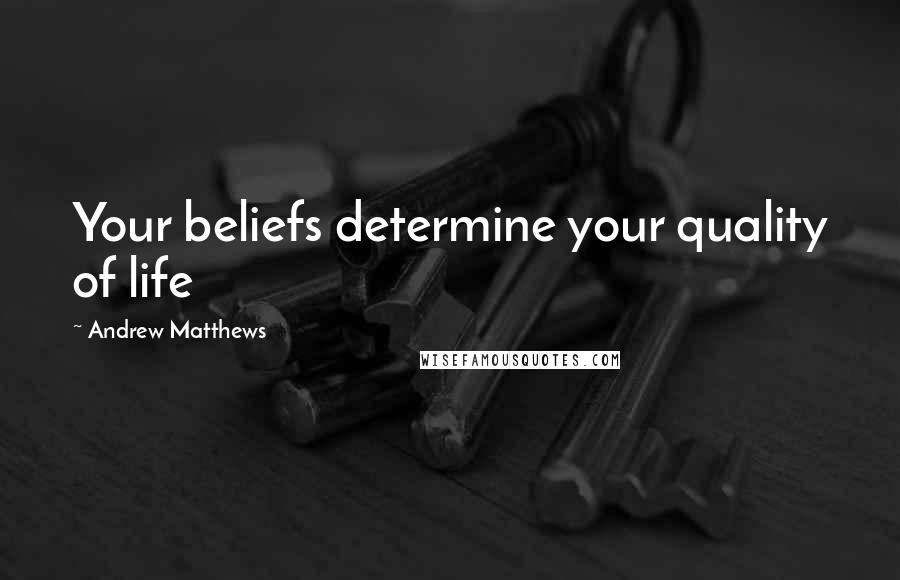 Your beliefs determine your quality of life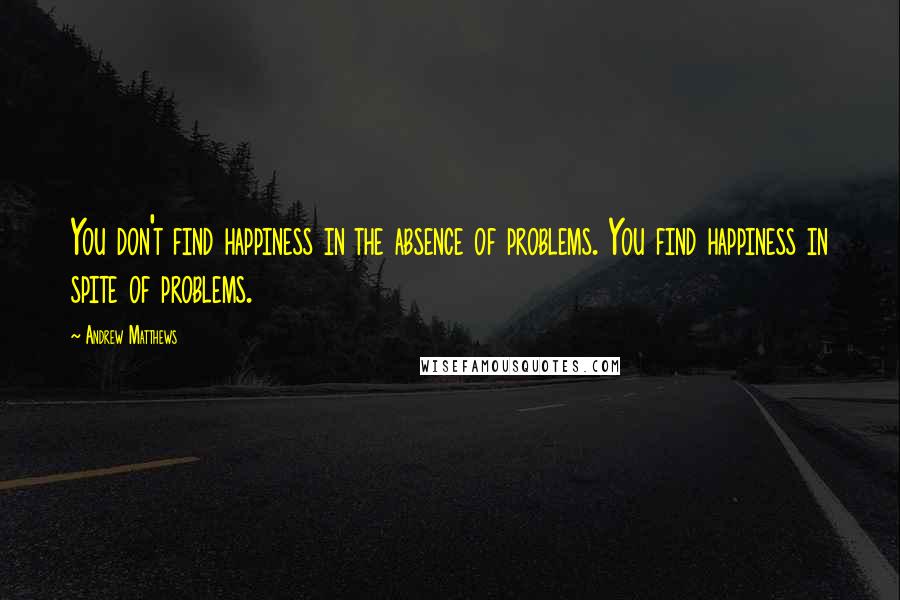 You don't find happiness in the absence of problems. You find happiness in spite of problems.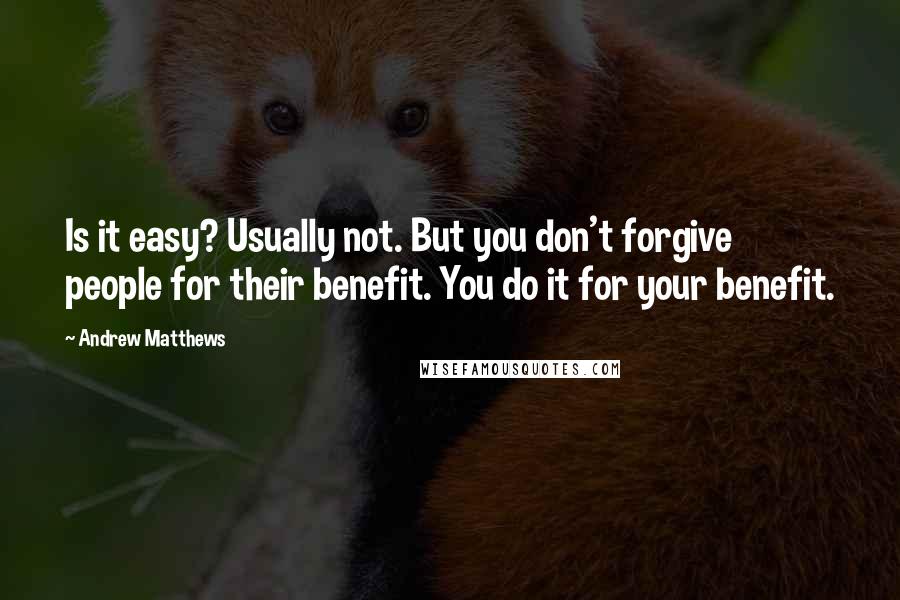 Is it easy? Usually not. But you don't forgive people for their benefit. You do it for your benefit.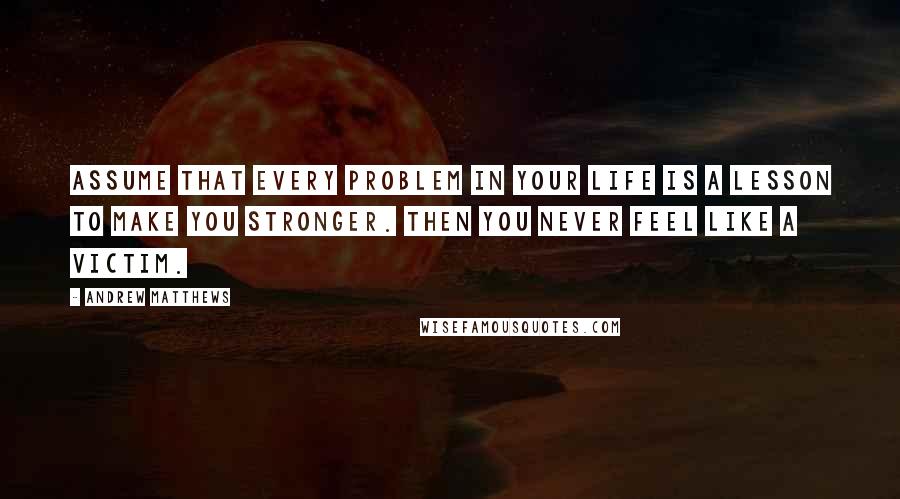 Assume that every problem in your life is a lesson to make you stronger. Then you never feel like a victim.