Husband And Wives Quotes
Collection of top 38 famous quotes about Husband And Wives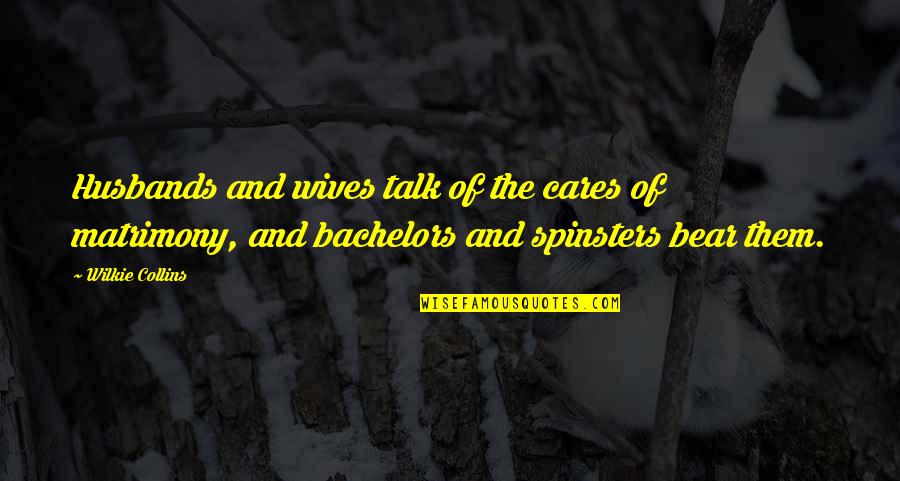 Husbands and wives talk of the cares of matrimony, and bachelors and spinsters bear them.
—
Wilkie Collins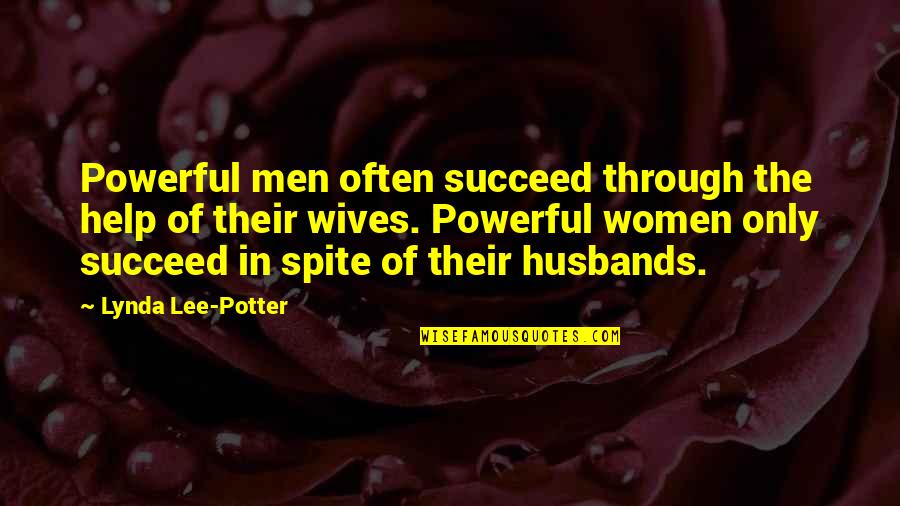 Powerful men often succeed through the help of their wives. Powerful women only succeed in spite of their husbands.
—
Lynda Lee-Potter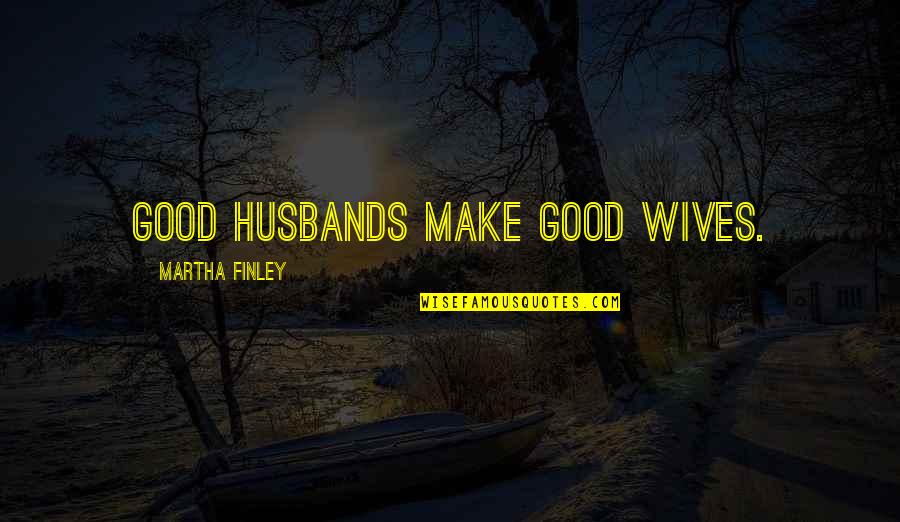 Good husbands make good wives.
—
Martha Finley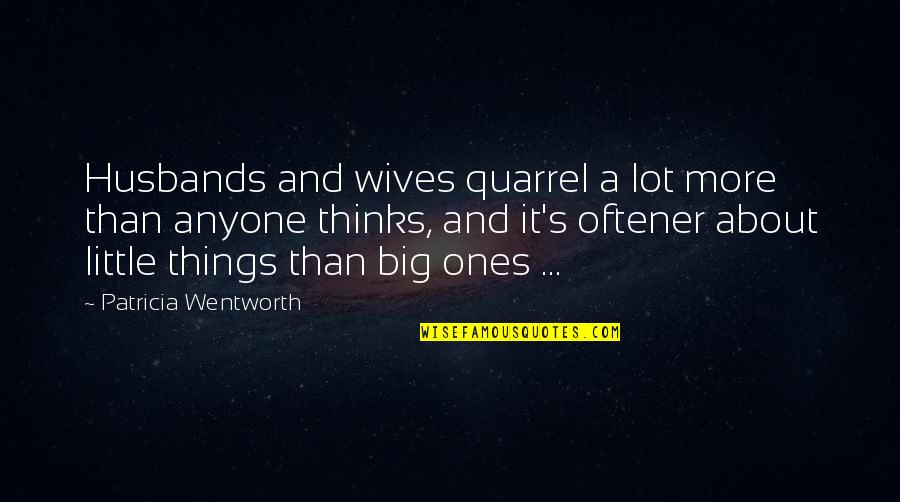 Husbands and wives quarrel a lot more than anyone thinks, and it's oftener about little things than big ones ...
—
Patricia Wentworth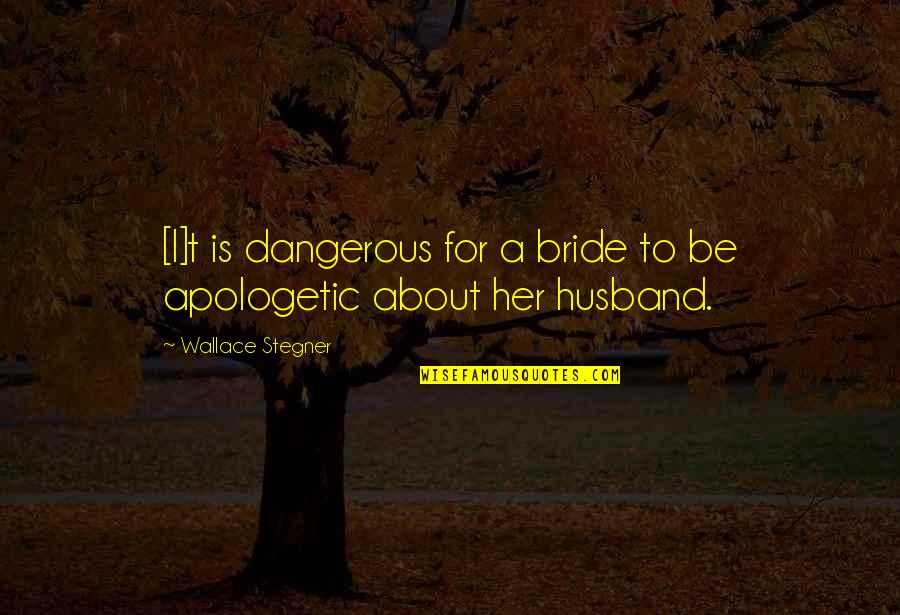 [I]t is dangerous for a bride to be apologetic about her husband.
—
Wallace Stegner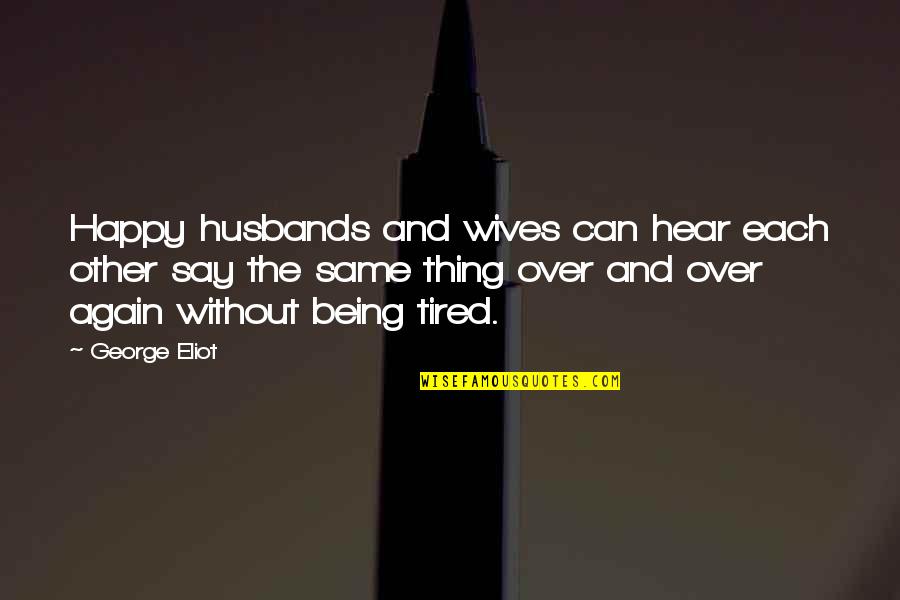 Happy husbands and wives can hear each other say the same thing over and over again without being tired.
—
George Eliot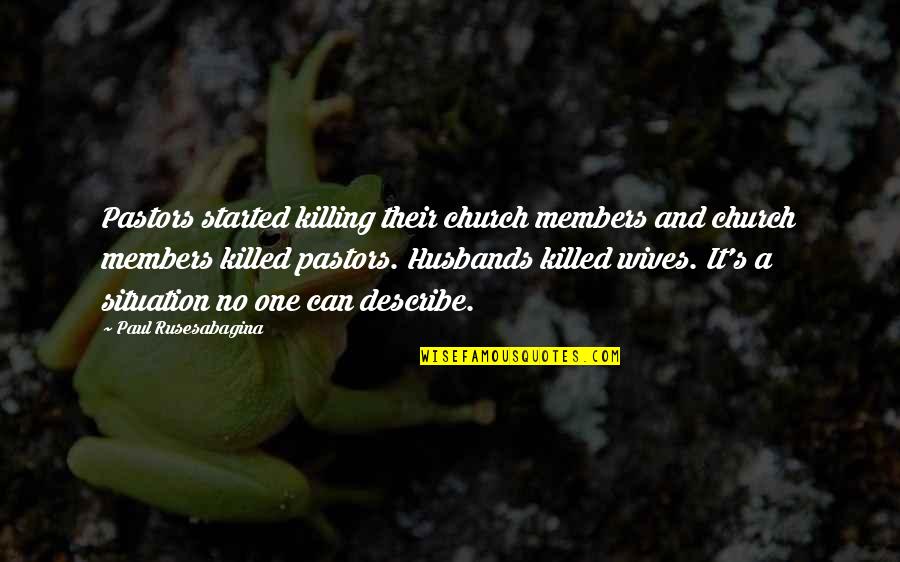 Pastors started killing their church members and church members killed pastors. Husbands killed wives. It's a situation no one can describe.
—
Paul Rusesabagina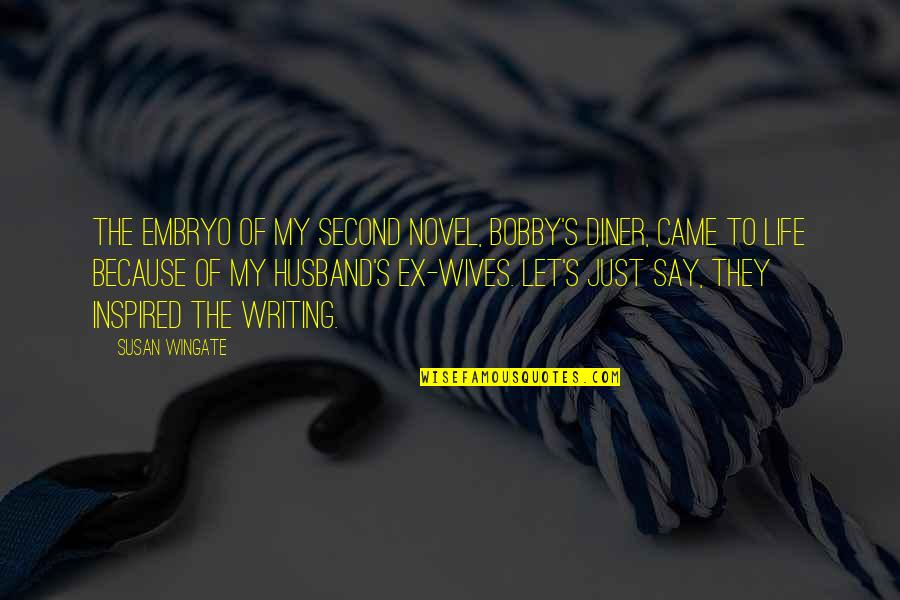 The embryo of my second novel, Bobby's Diner, came to life because of my husband's ex-wives. Let's just say, they inspired the writing.
—
Susan Wingate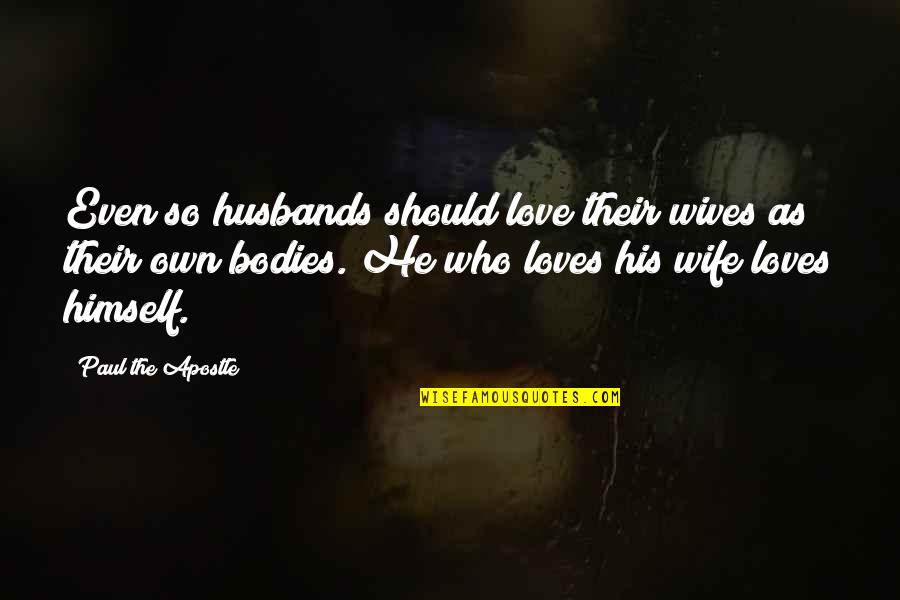 Even so husbands should love their wives as their own bodies. He who loves his wife loves himself.
—
Paul The Apostle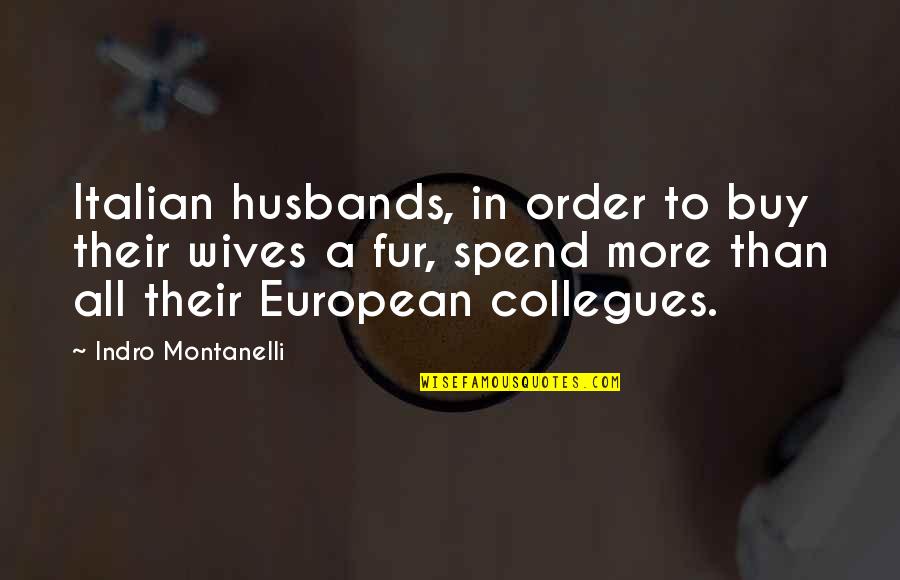 Italian husbands, in order to buy their wives a fur, spend more than all their European collegues.
—
Indro Montanelli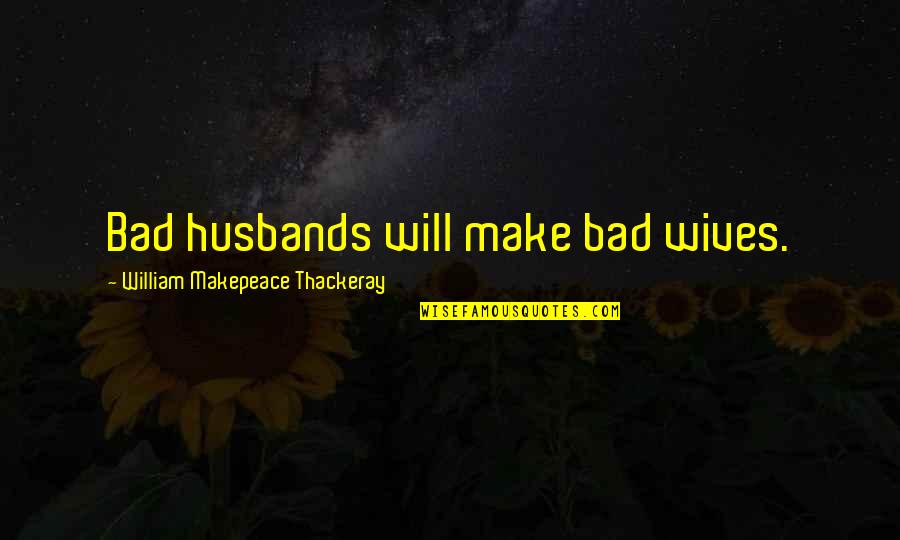 Bad husbands will make bad wives.
—
William Makepeace Thackeray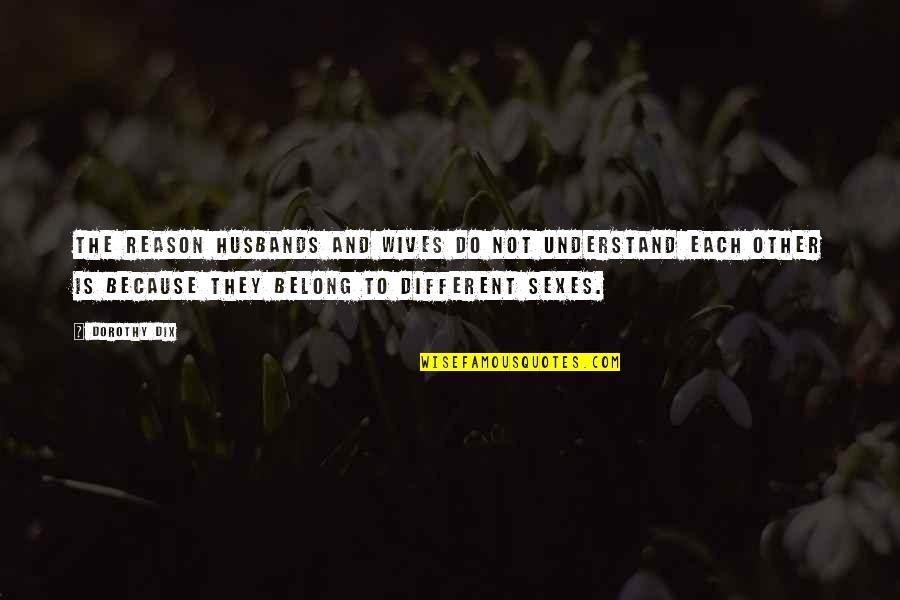 The reason husbands and wives do not understand each other is because they belong to different sexes.
—
Dorothy Dix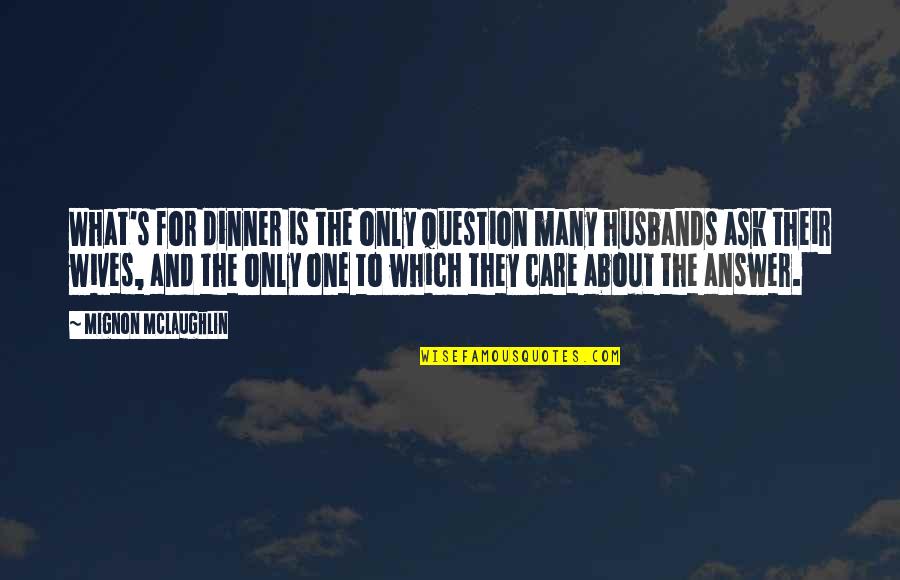 What's for dinner is the only question many husbands ask their wives, and the only one to which they care about the answer.
—
Mignon McLaughlin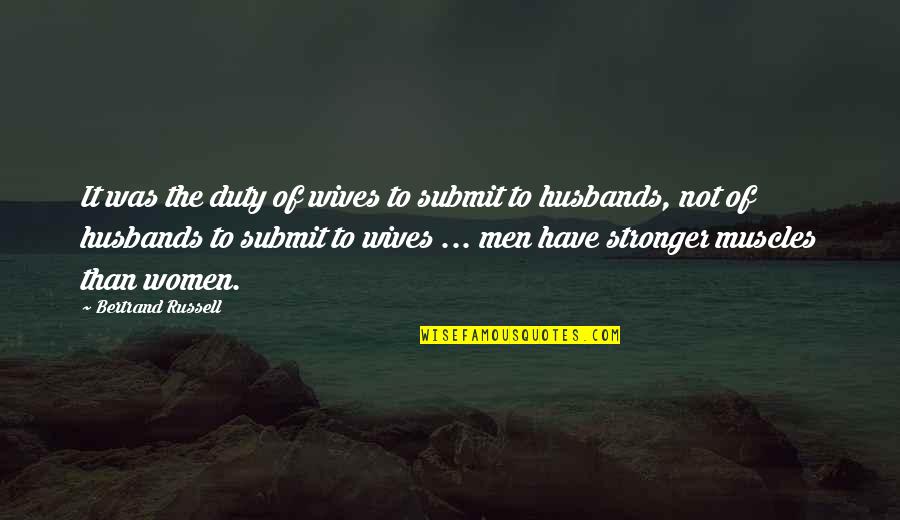 It was the duty of wives to submit to husbands, not of husbands to submit to wives ... men have stronger muscles than women. —
Bertrand Russell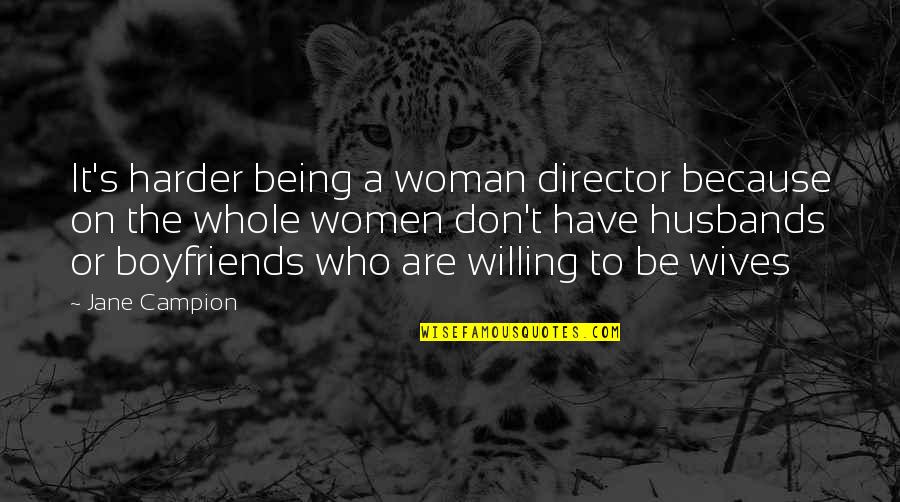 It's harder being a woman director because on the whole women don't have husbands or boyfriends who are willing to be wives —
Jane Campion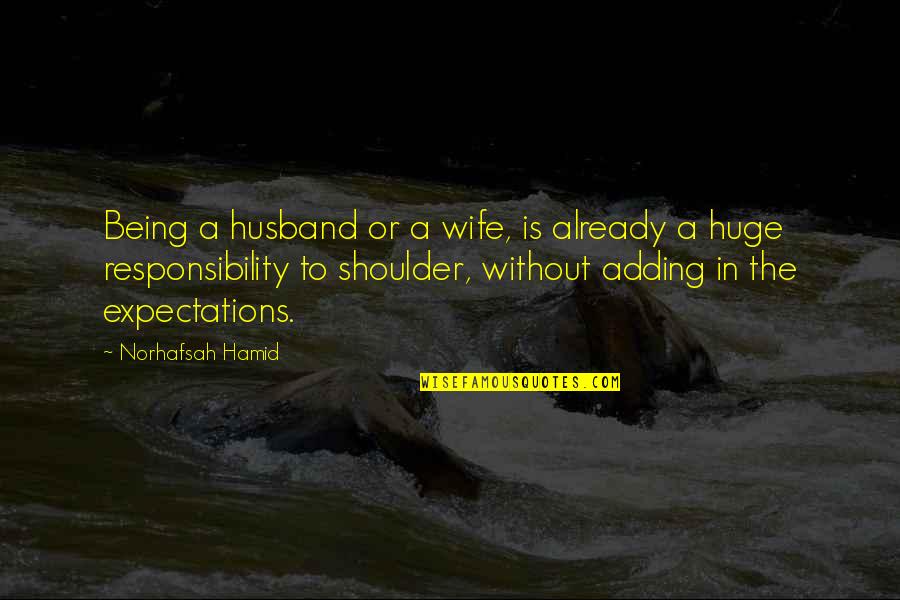 Being a husband or a wife, is already a huge responsibility to shoulder, without adding in the expectations. —
Norhafsah Hamid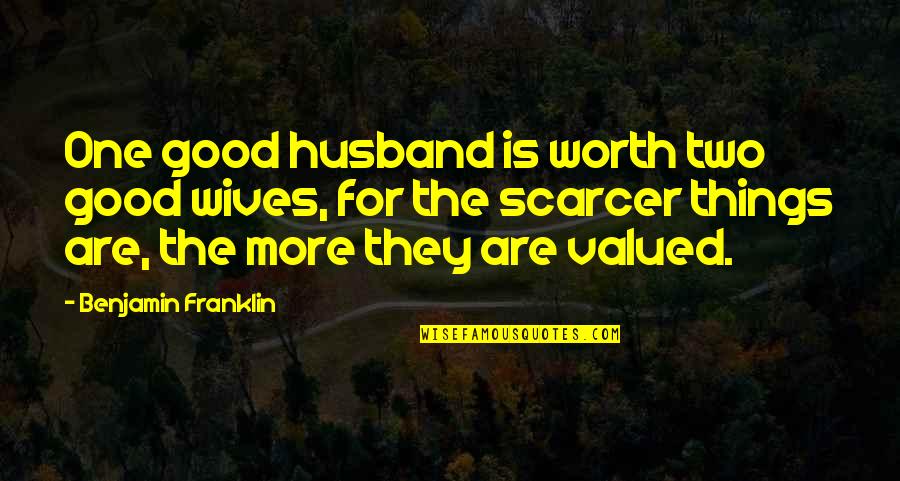 One good husband is worth two good wives, for the scarcer things are, the more they are valued. —
Benjamin Franklin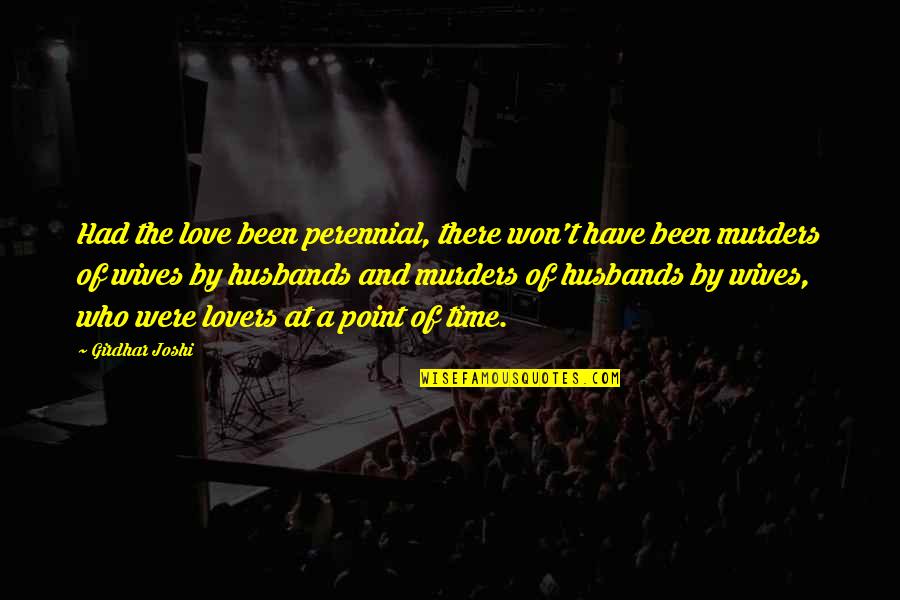 Had the love been perennial, there won't have been murders of wives by husbands and murders of husbands by wives, who were lovers at a point of time. —
Girdhar Joshi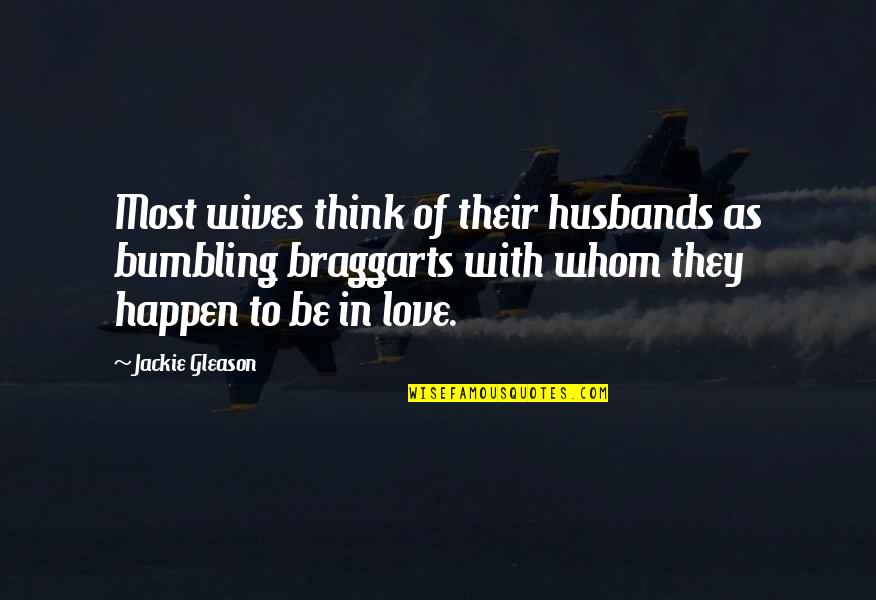 Most wives think of their husbands as bumbling braggarts with whom they happen to be in love. —
Jackie Gleason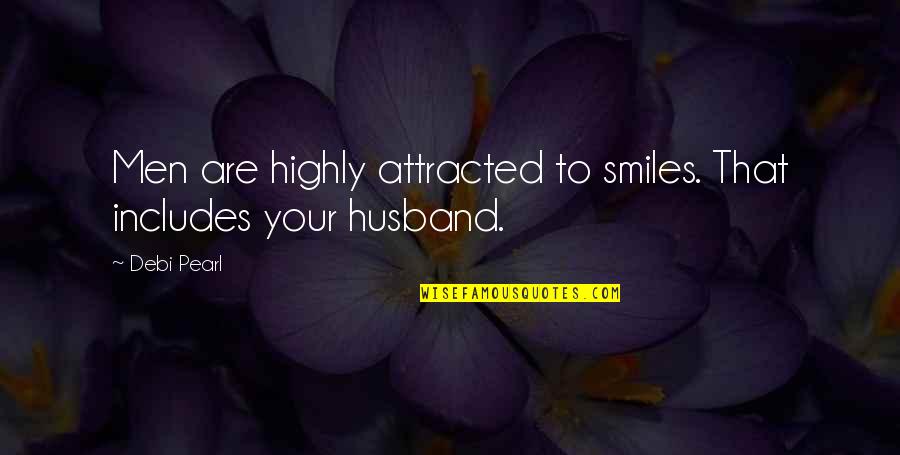 Men are highly attracted to smiles. That includes your husband. —
Debi Pearl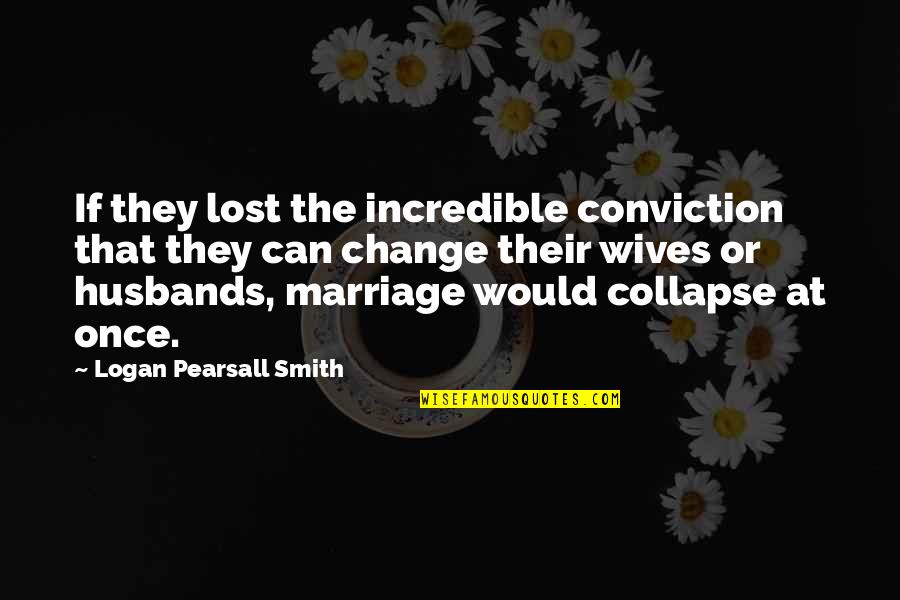 If they lost the incredible conviction that they can change their wives or husbands, marriage would collapse at once. —
Logan Pearsall Smith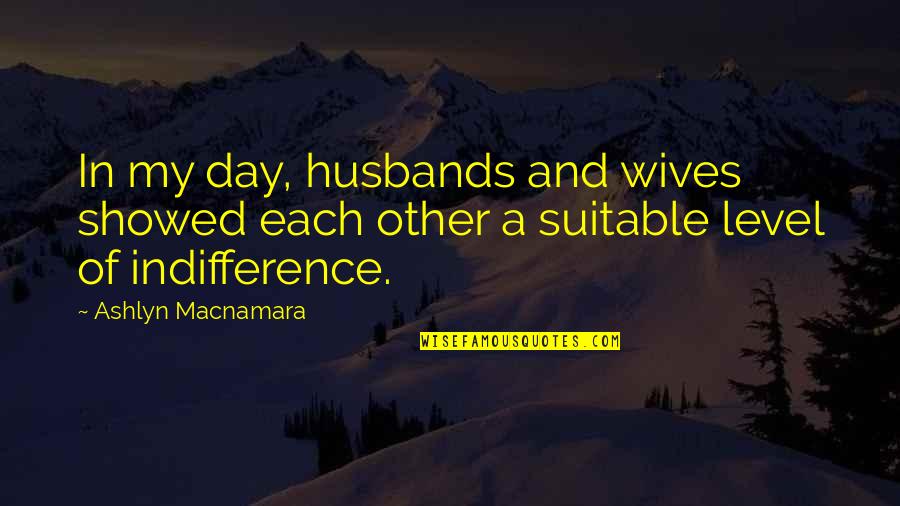 In my day, husbands and wives showed each other a suitable level of indifference. —
Ashlyn Macnamara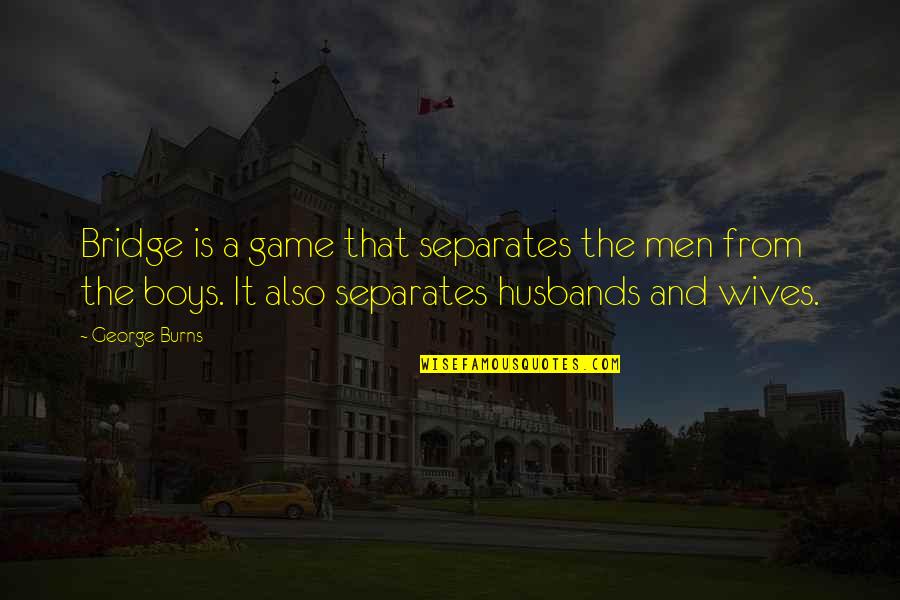 Bridge is a game that separates the men from the boys. It also separates husbands and wives. —
George Burns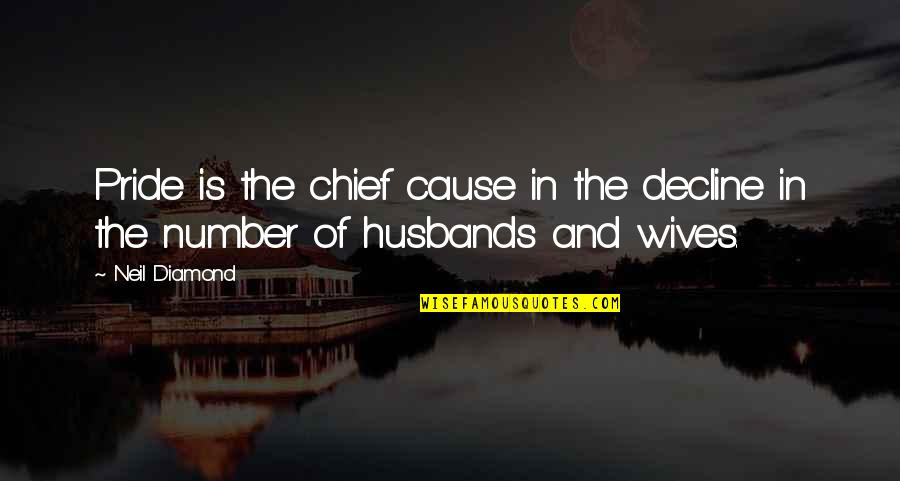 Pride is the chief cause in the decline in the number of husbands and wives. —
Neil Diamond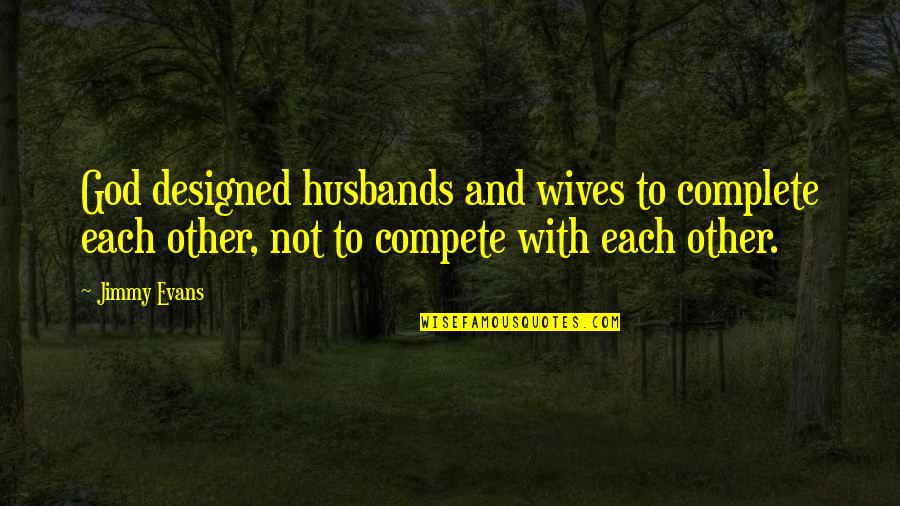 God designed husbands and wives to complete each other, not to compete with each other. —
Jimmy Evans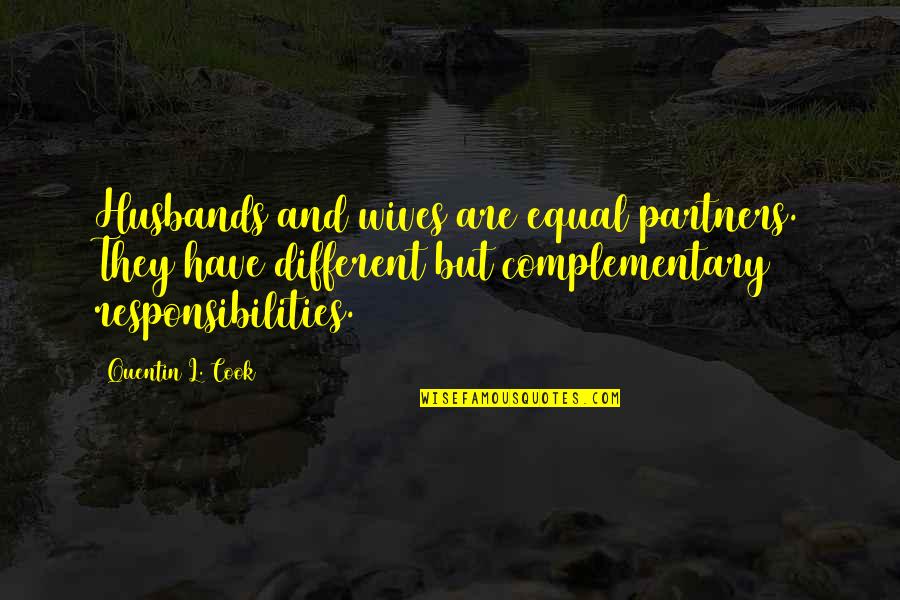 Husbands and wives are equal partners. They have different but complementary responsibilities. —
Quentin L. Cook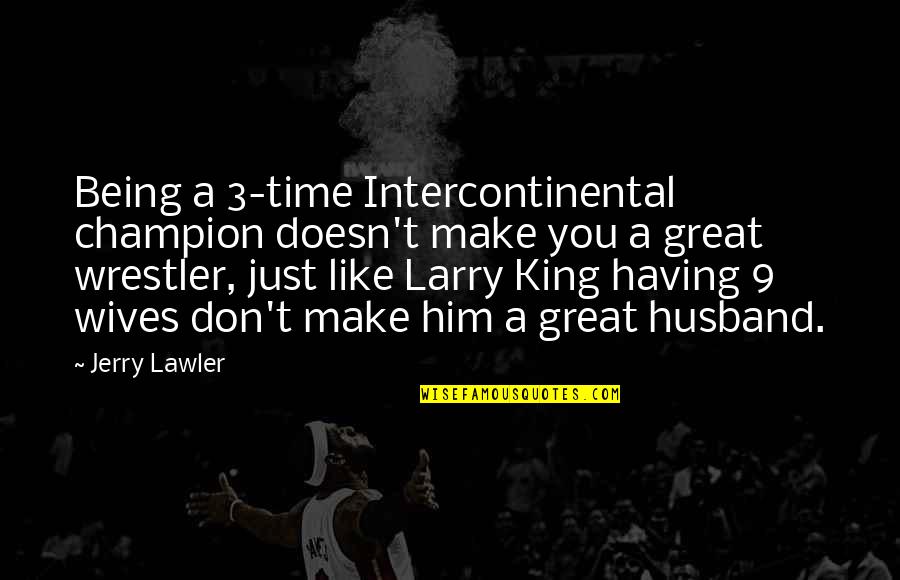 Being a 3-time Intercontinental champion doesn't make you a great wrestler, just like Larry King having 9 wives don't make him a great husband. —
Jerry Lawler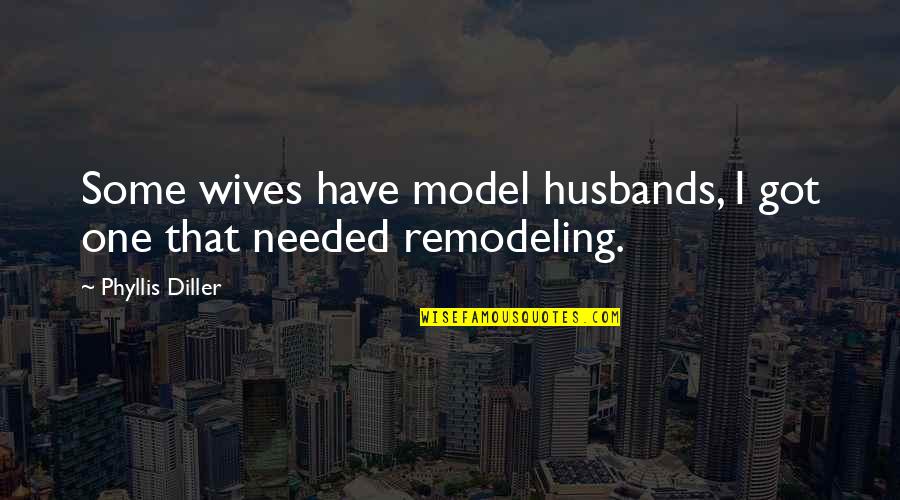 Some wives have model husbands, I got one that needed remodeling. —
Phyllis Diller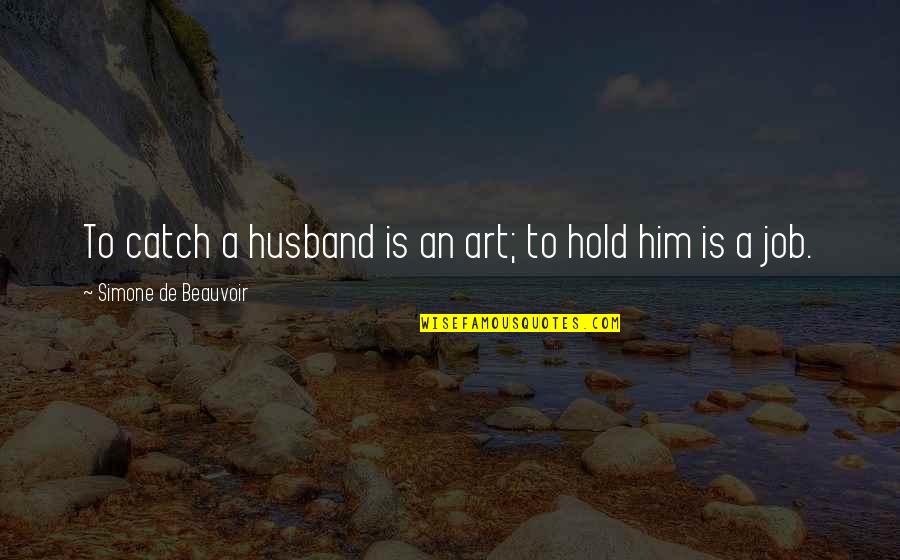 To catch a husband is an art; to hold him is a job. —
Simone De Beauvoir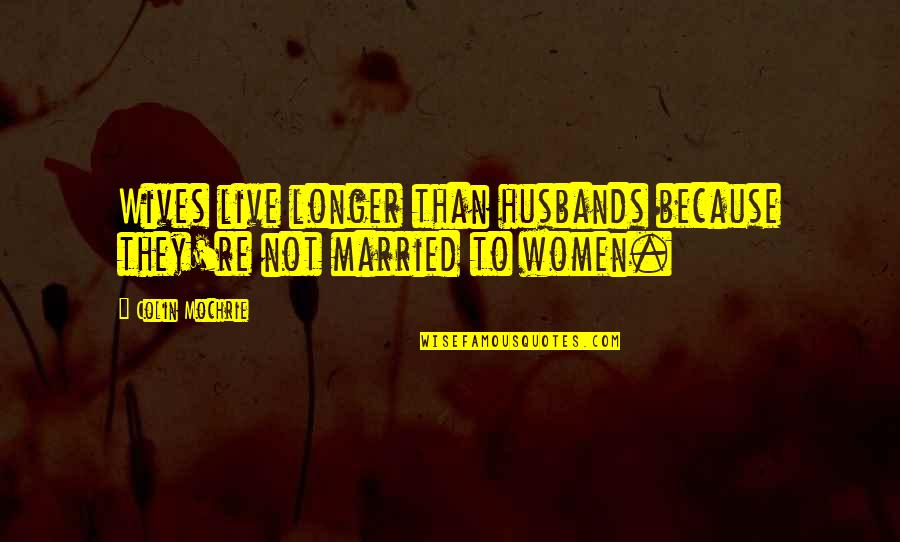 Wives live longer than husbands because they're not married to women. —
Colin Mochrie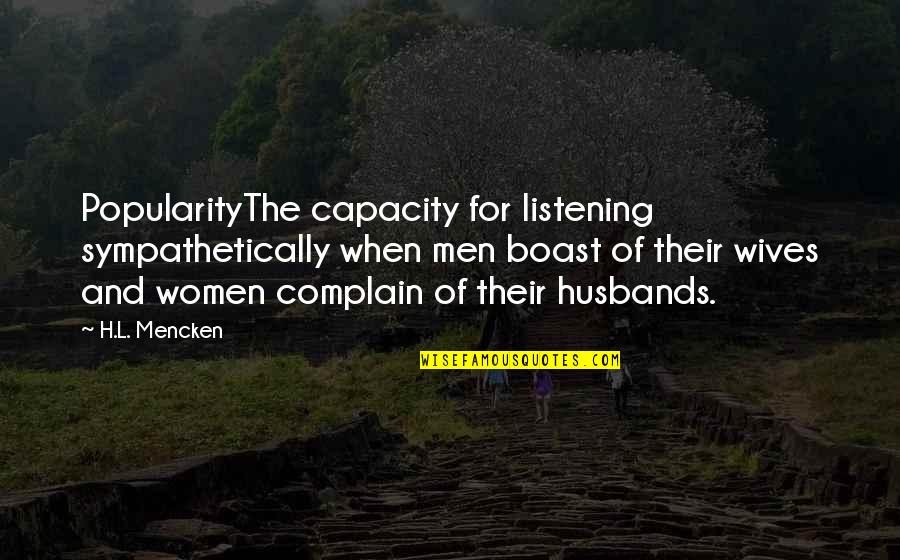 Popularity
The capacity for listening sympathetically when men boast of their wives and women complain of their husbands. —
H.L. Mencken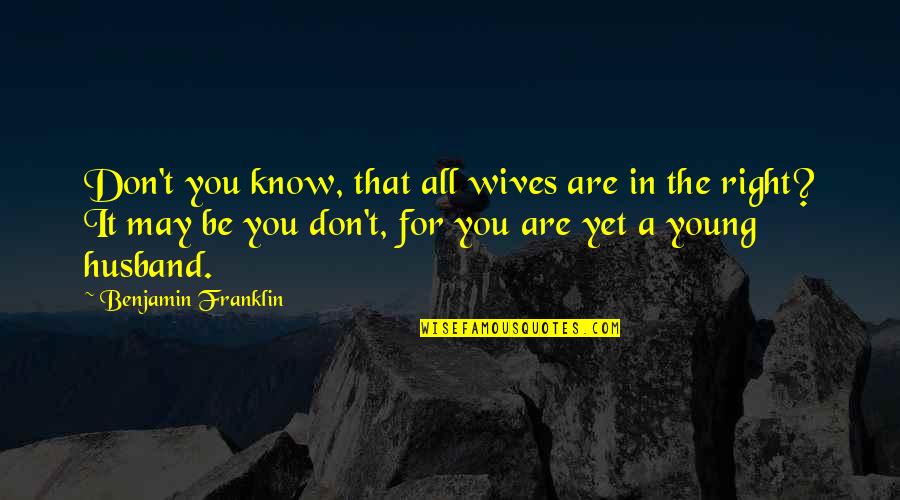 Don't you know, that all wives are in the right? It may be you don't, for you are yet a young husband. —
Benjamin Franklin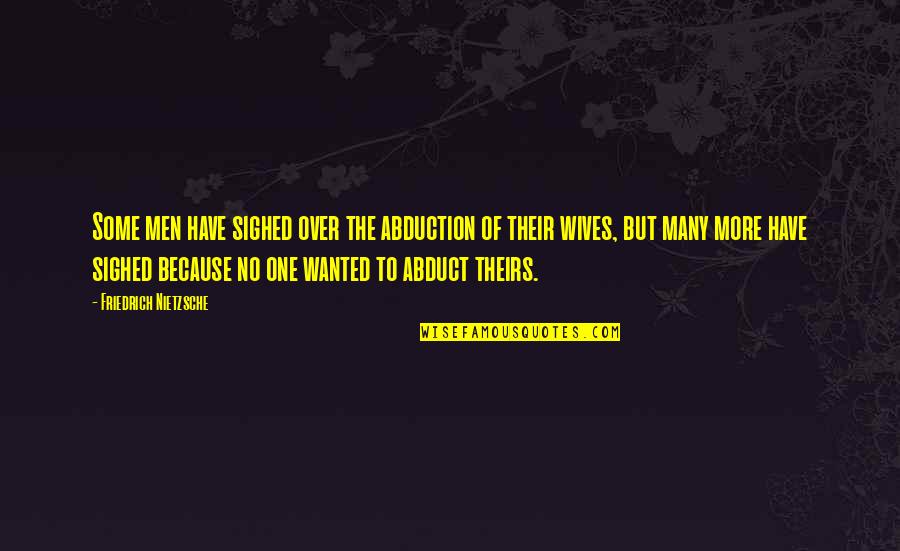 Some men have sighed over the abduction of their wives, but many more have sighed because no one wanted to abduct theirs. —
Friedrich Nietzsche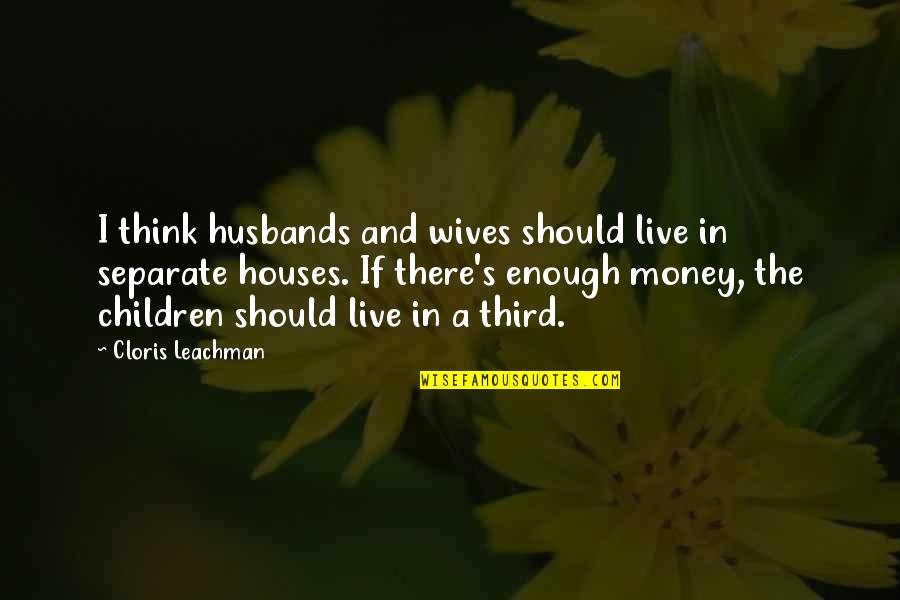 I think husbands and wives should live in separate houses. If there's enough money, the children should live in a third. —
Cloris Leachman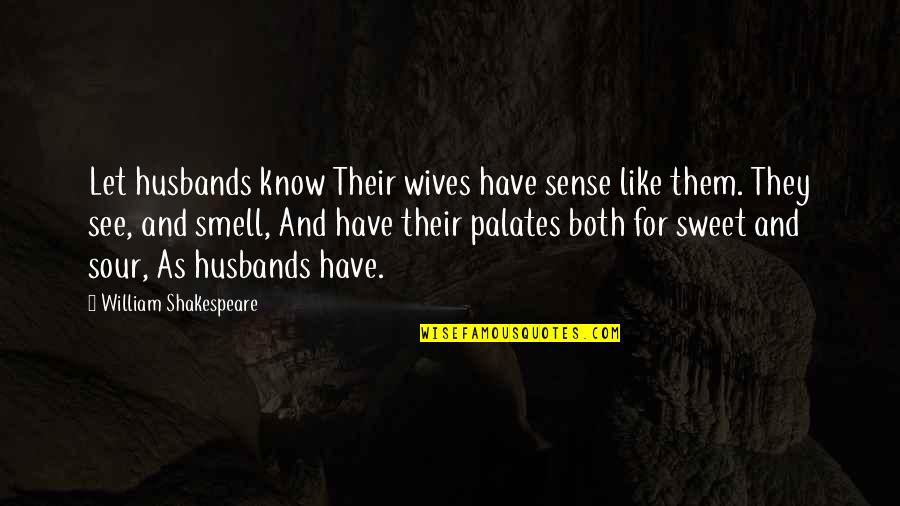 Let husbands know Their wives have sense like them. They see, and smell, And have their palates both for sweet and sour, As husbands have. —
William Shakespeare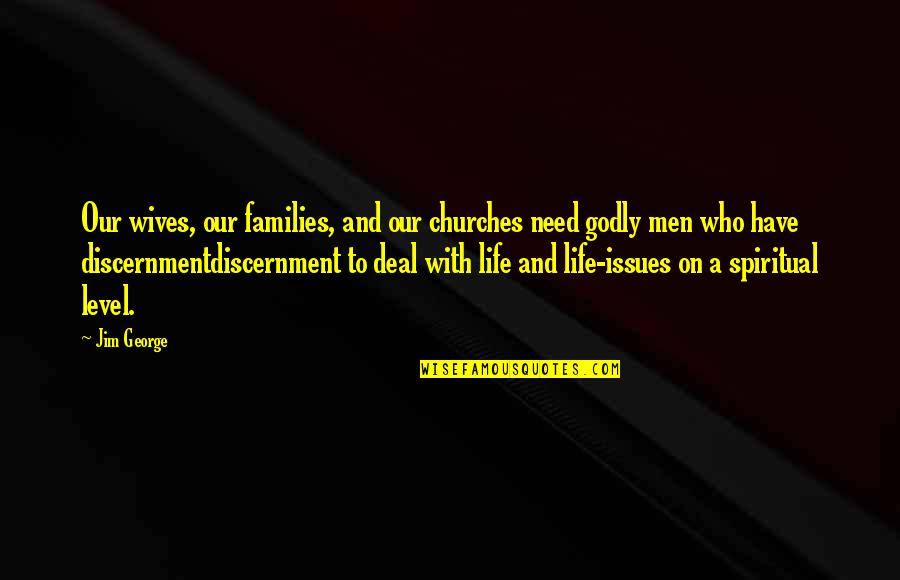 Our wives, our families, and our churches need godly men who have discernment
discernment to deal with life and life-issues on a spiritual level. —
Jim George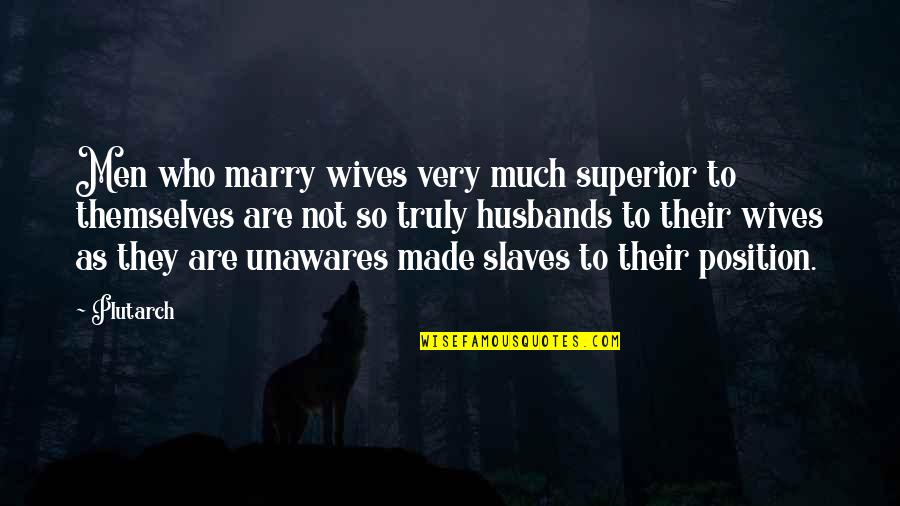 Men who marry wives very much superior to themselves are not so truly husbands to their wives as they are unawares made slaves to their position. —
Plutarch