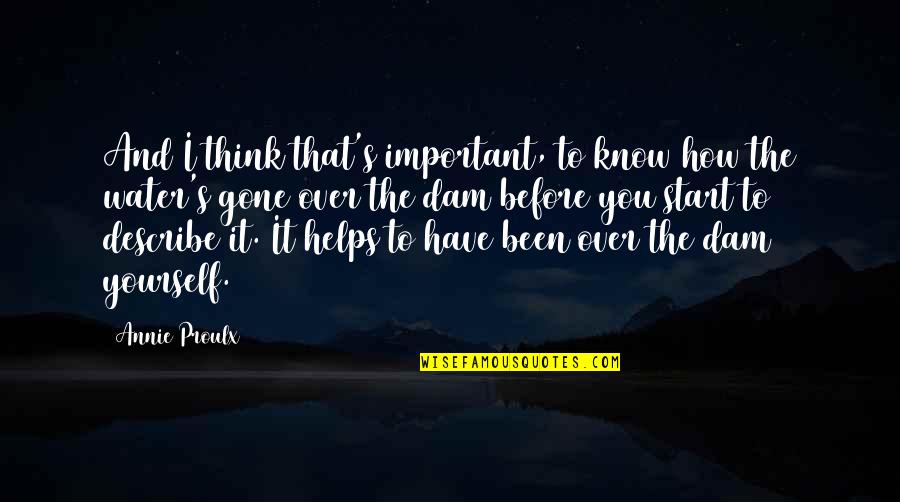 And I think that's important, to know how the water's gone over the dam before you start to describe it. It helps to have been over the dam yourself.
—
Annie Proulx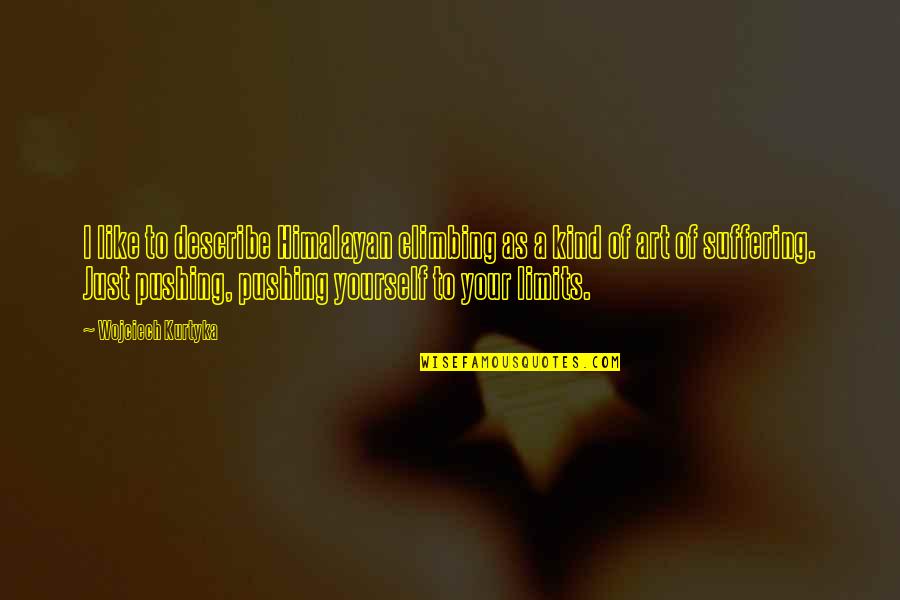 I like to describe Himalayan climbing as a kind of art of suffering. Just pushing, pushing yourself to your limits. —
Wojciech Kurtyka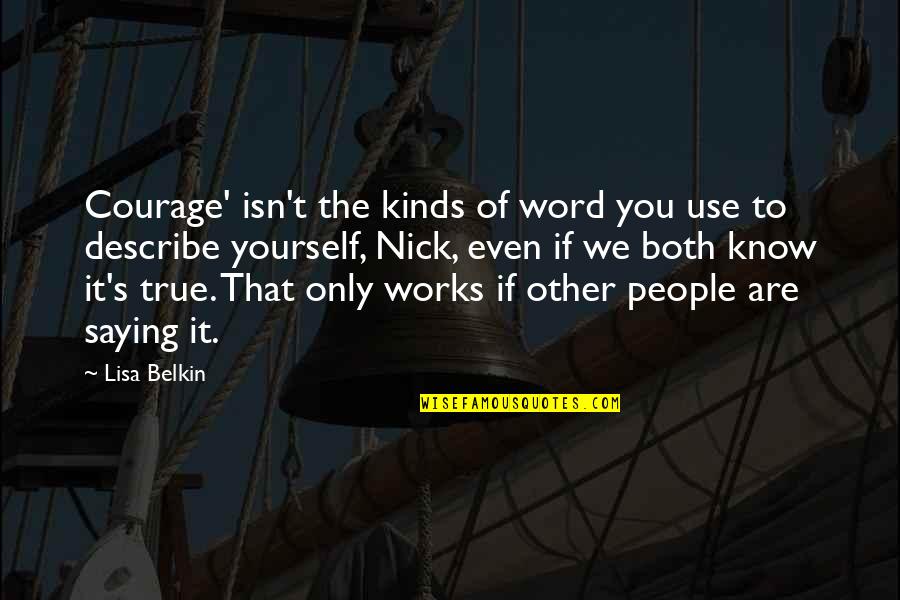 Courage' isn't the kinds of word you use to
describe yourself
, Nick, even if we both know it's true. That only works if other people are saying it. —
Lisa Belkin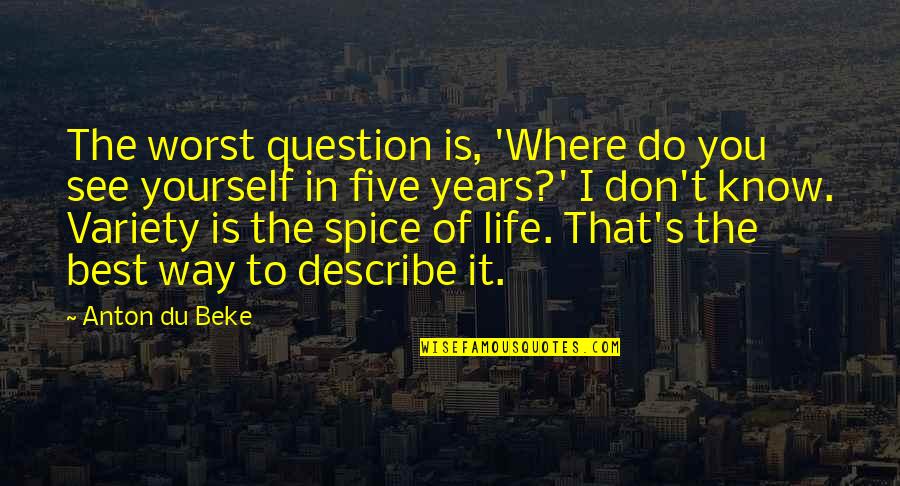 The worst question is, 'Where do you see yourself in five years?' I don't know. Variety is the spice of life. That's the best way to describe it. —
Anton Du Beke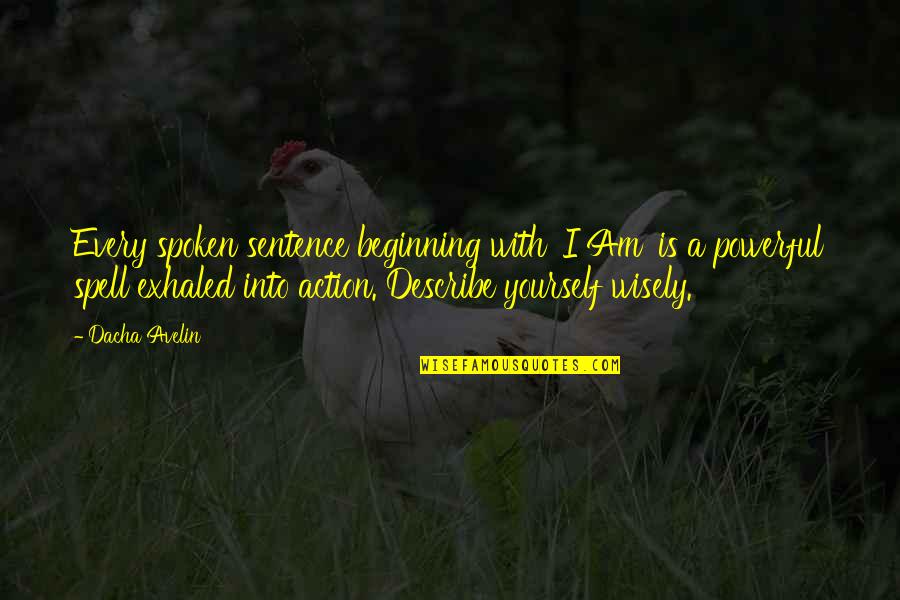 Every spoken sentence beginning with 'I Am' is a powerful spell exhaled into action.
Describe yourself
wisely. —
Dacha Avelin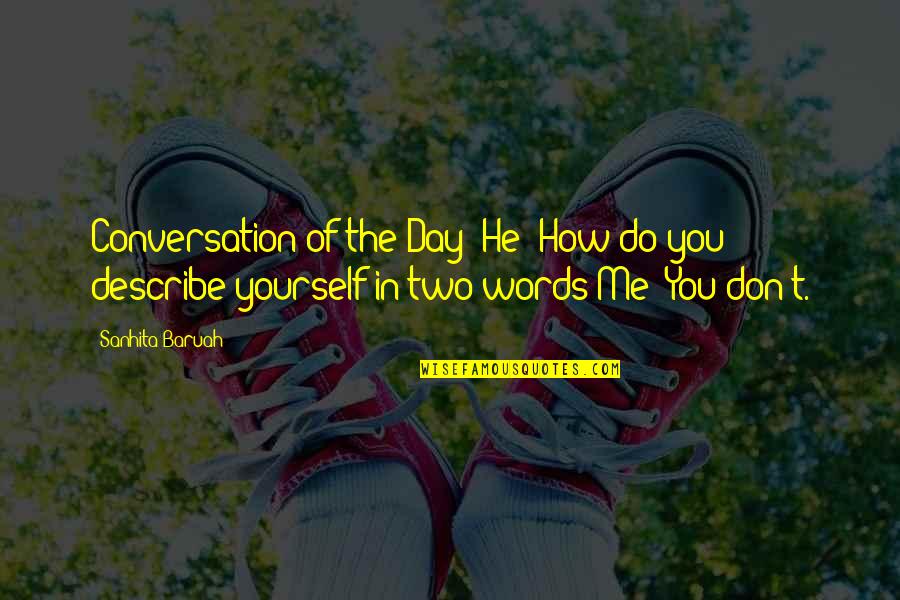 Conversation of the Day -
He: How do you
describe yourself
in two words?
Me: You don't. —
Sanhita Baruah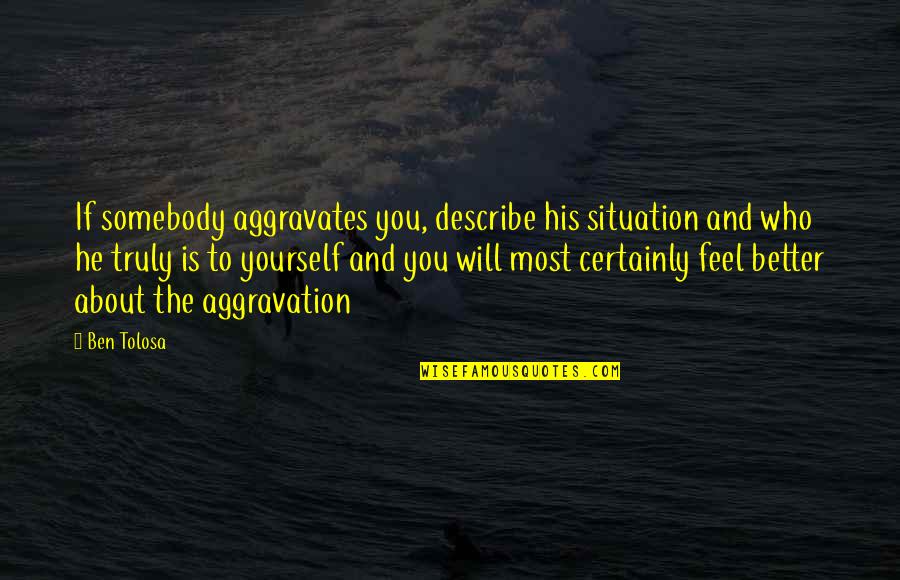 If somebody aggravates you, describe his situation and who he truly is to yourself and you will most certainly feel better about the aggravation —
Ben Tolosa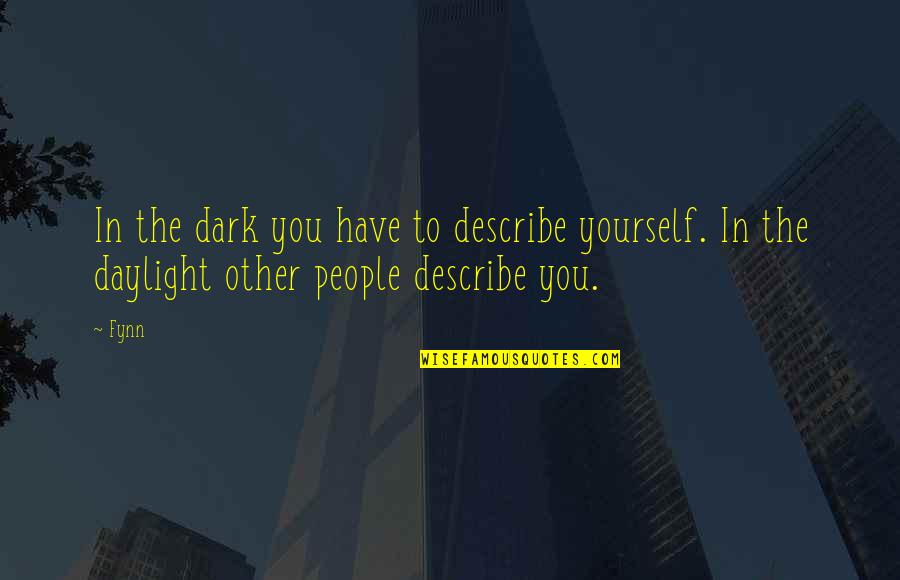 In the dark you have to
describe yourself
. In the daylight other people describe you. —
Fynn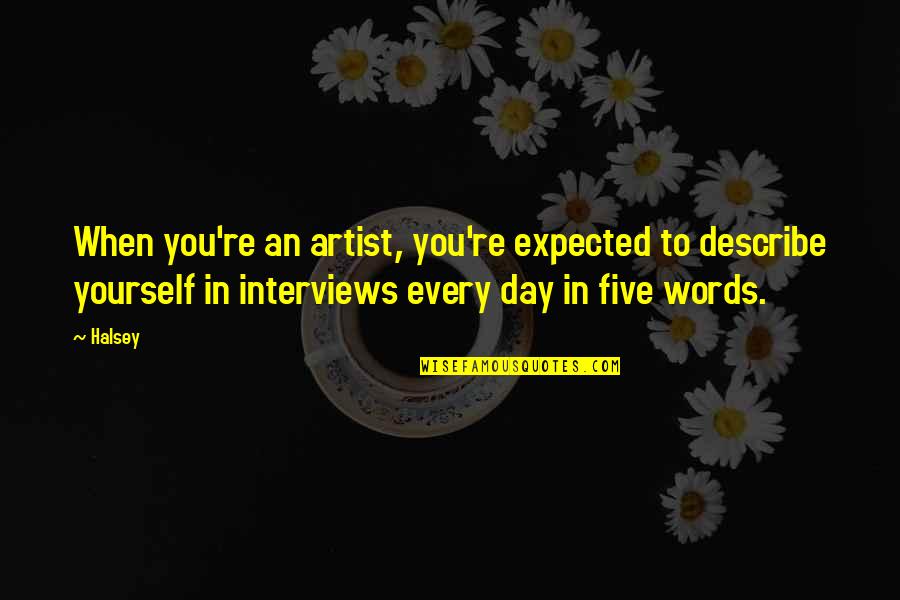 When you're an artist, you're expected to
describe yourself
in interviews every day in five words. —
Halsey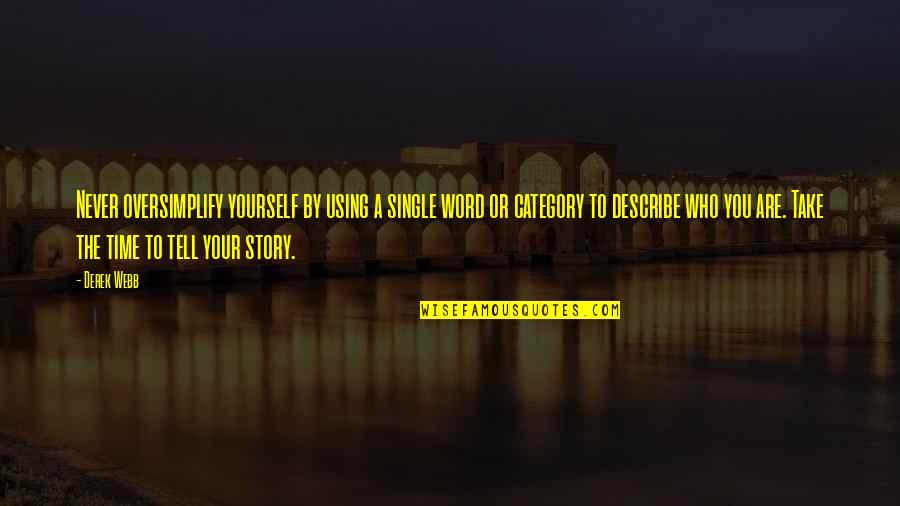 Never oversimplify yourself by using a single word or category to describe who you are. Take the time to tell your story. —
Derek Webb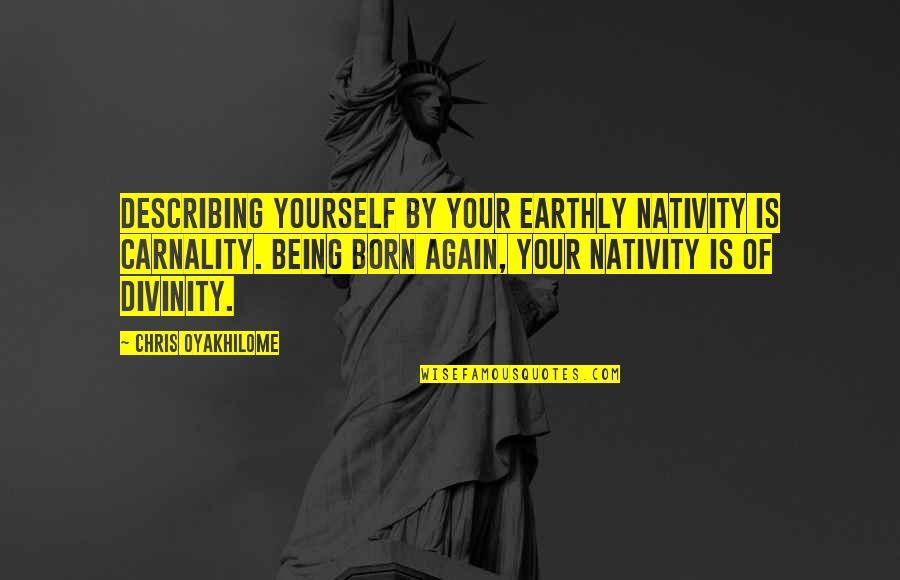 Describing yourself by your earthly nativity is carnality. Being born again, your nativity is of divinity. —
Chris Oyakhilome