Abby Fabiaschi Quotes
Top 16 wise famous quotes and sayings by Abby Fabiaschi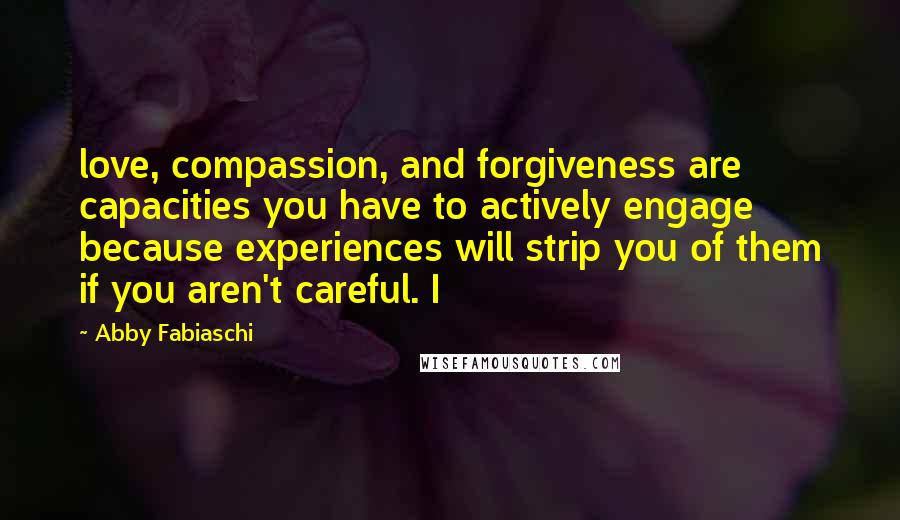 love, compassion, and forgiveness are capacities you have to actively engage because experiences will strip you of them if you aren't careful. I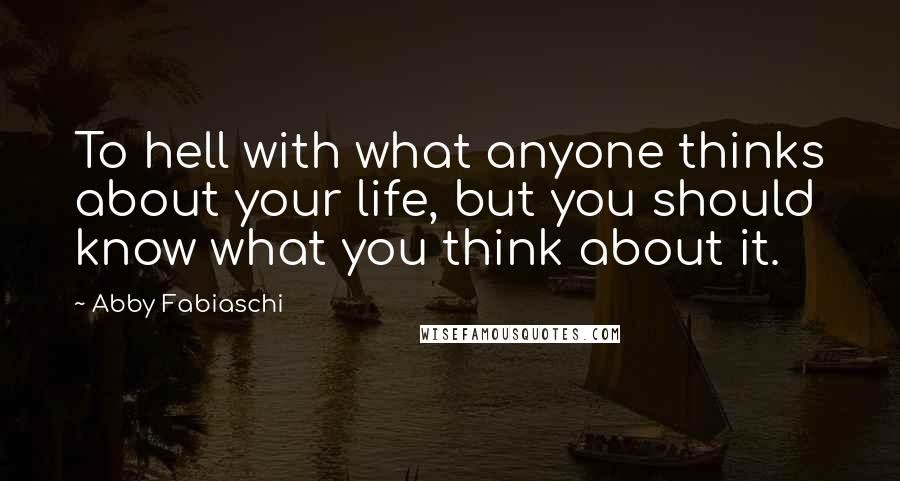 To hell with what anyone thinks about your life, but you should know what you think about it.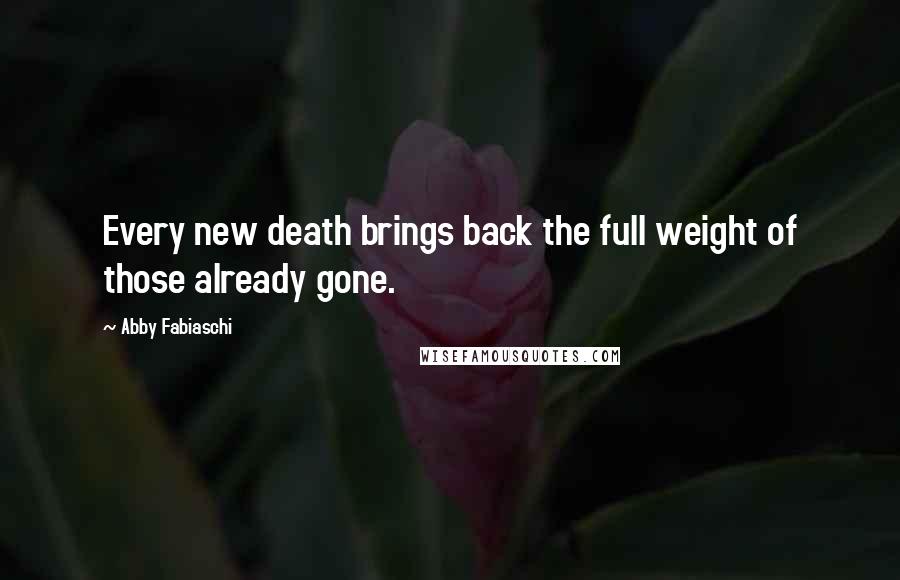 Every new death brings back the full weight of those already gone.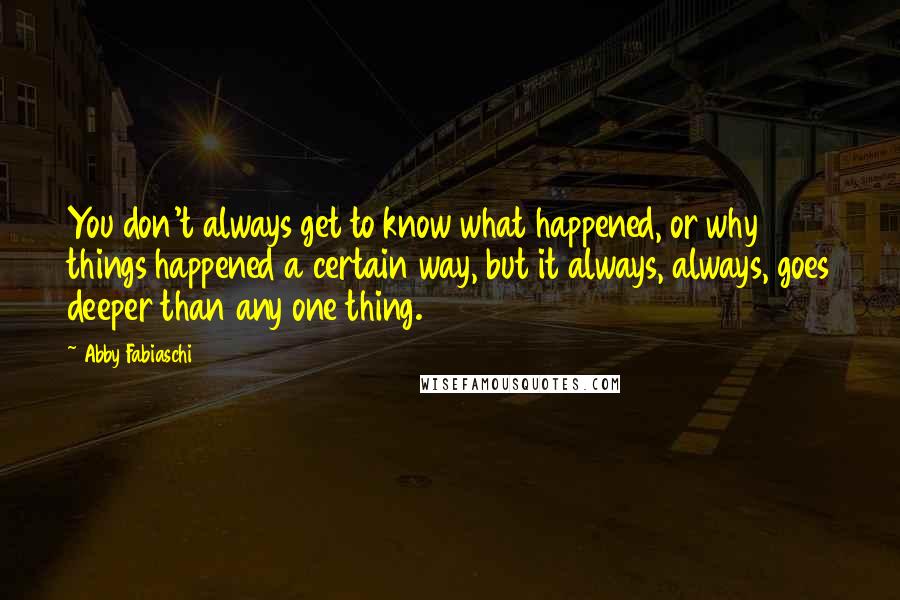 You don't always get to know what happened, or why things happened a certain way, but it always, always, goes deeper than any one thing.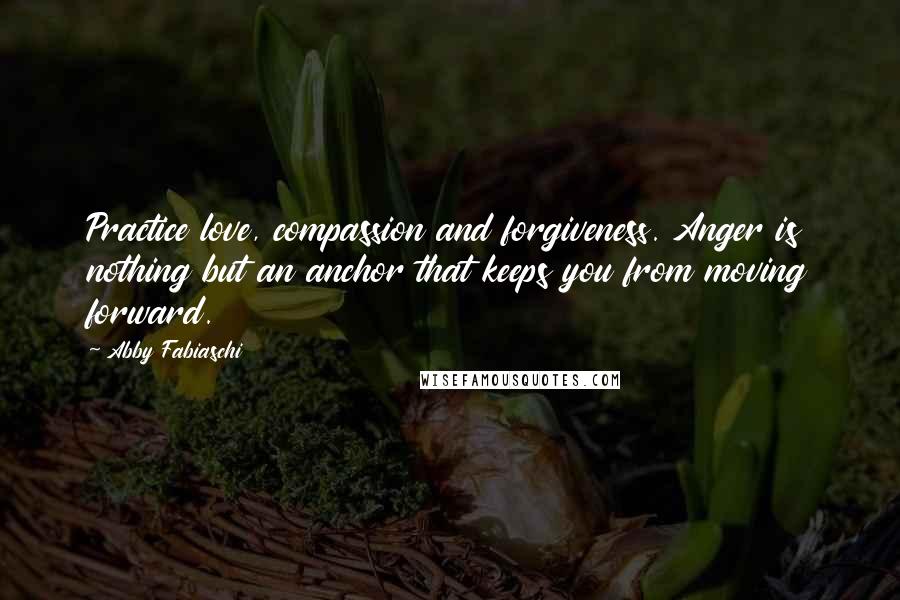 Practice love, compassion and forgiveness. Anger is nothing but an anchor that keeps you from moving forward.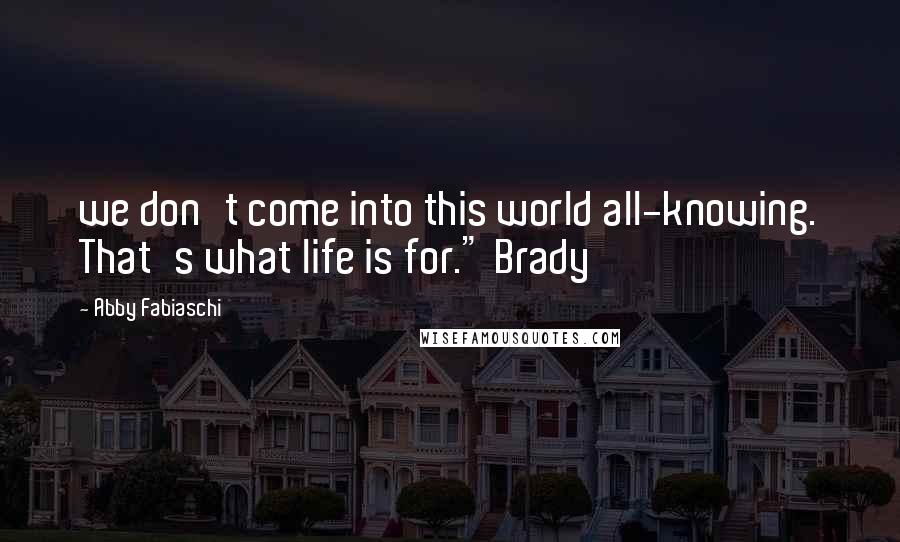 we don't come into this world all-knowing. That's what life is for." Brady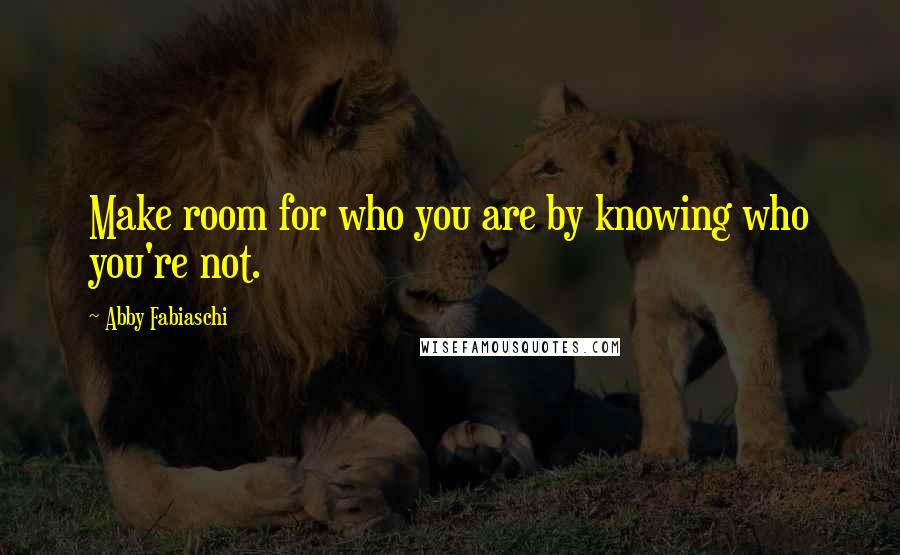 Make room for who you are by knowing who you're not.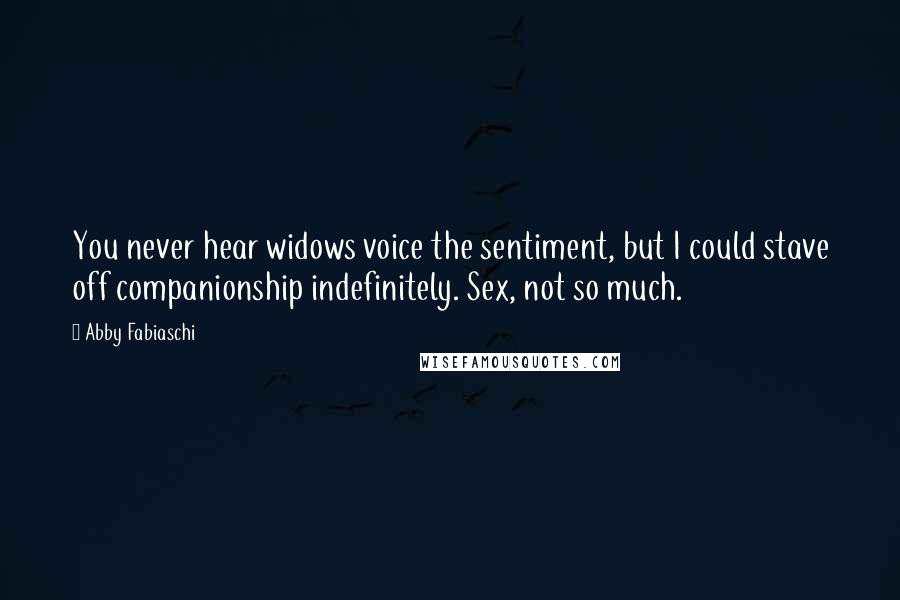 You never hear widows voice the sentiment, but I could stave off companionship indefinitely. Sex, not so much.
the most important approval to earn in this life is your own. Your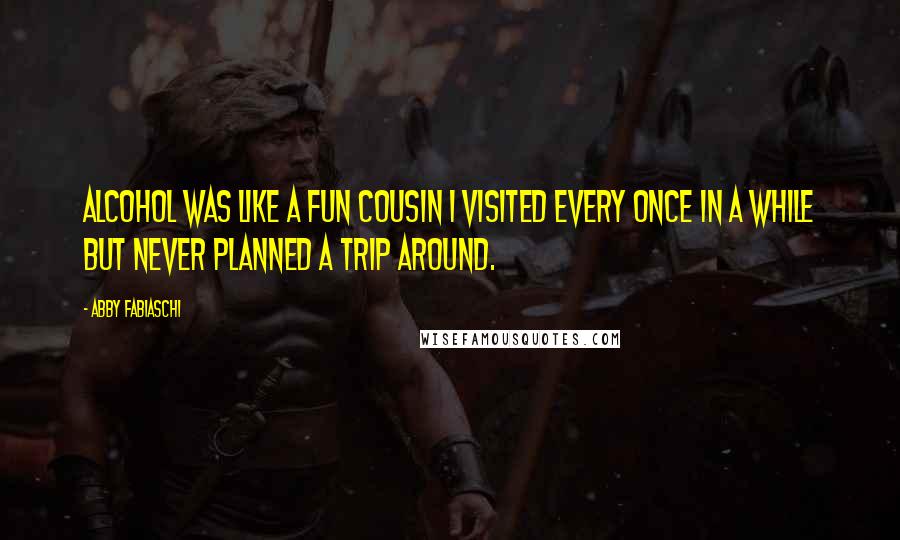 Alcohol was like a fun cousin I visited every once in a while but never planned a trip around.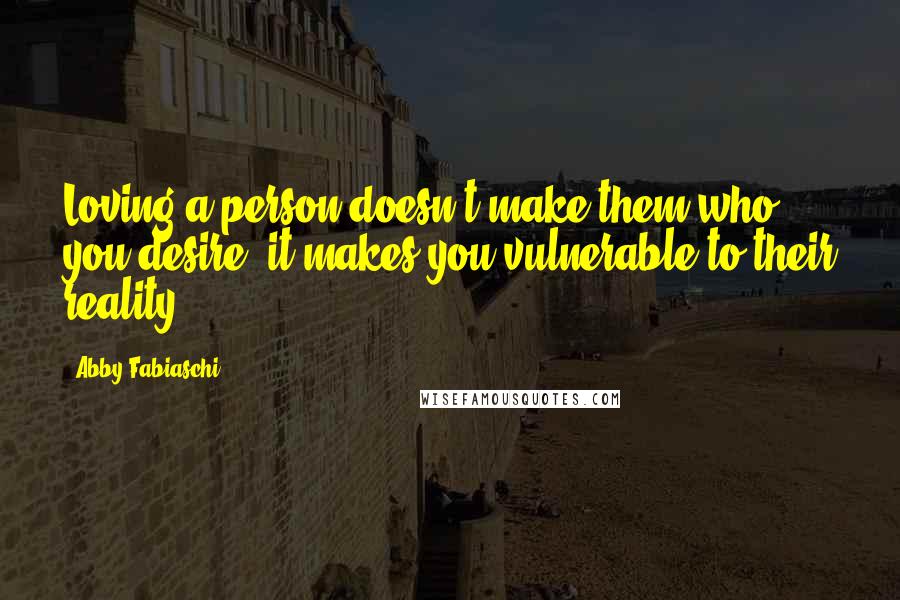 Loving a person doesn't make them who you desire; it makes you vulnerable to their reality.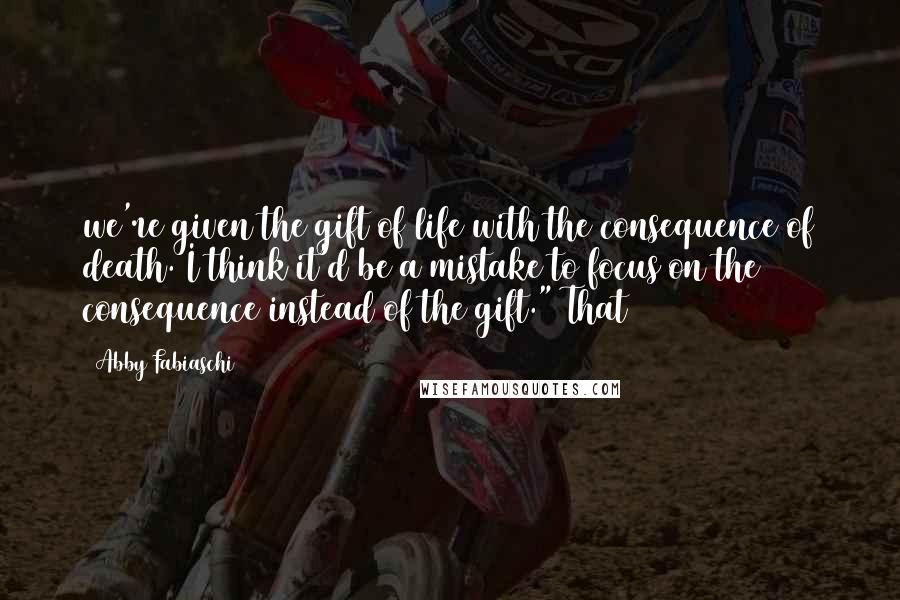 we're given the gift of life with the consequence of death. I think it'd be a mistake to focus on the consequence instead of the gift." That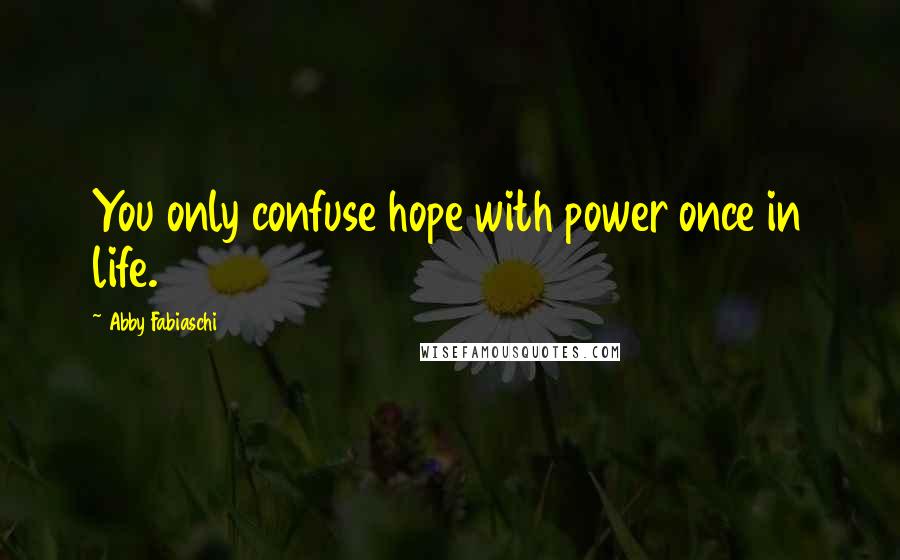 You only confuse hope with power once in life.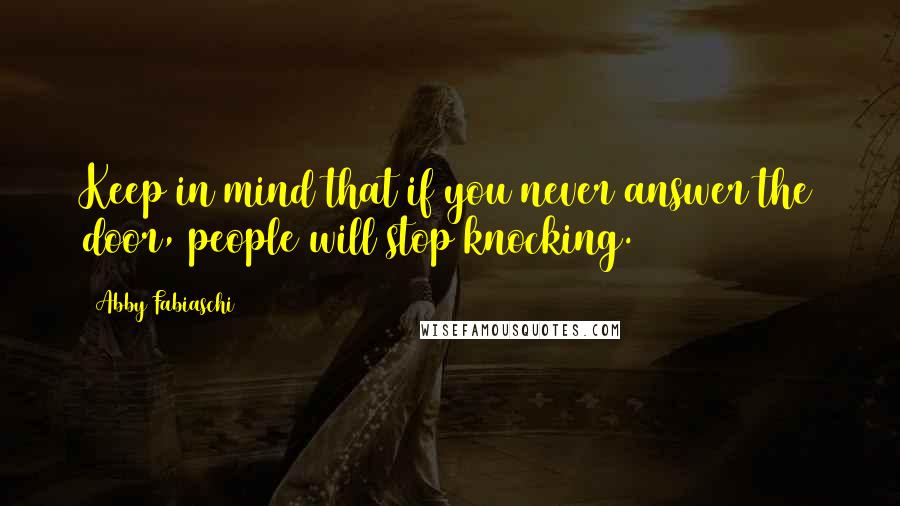 Keep in mind that if you never answer the door, people will stop knocking.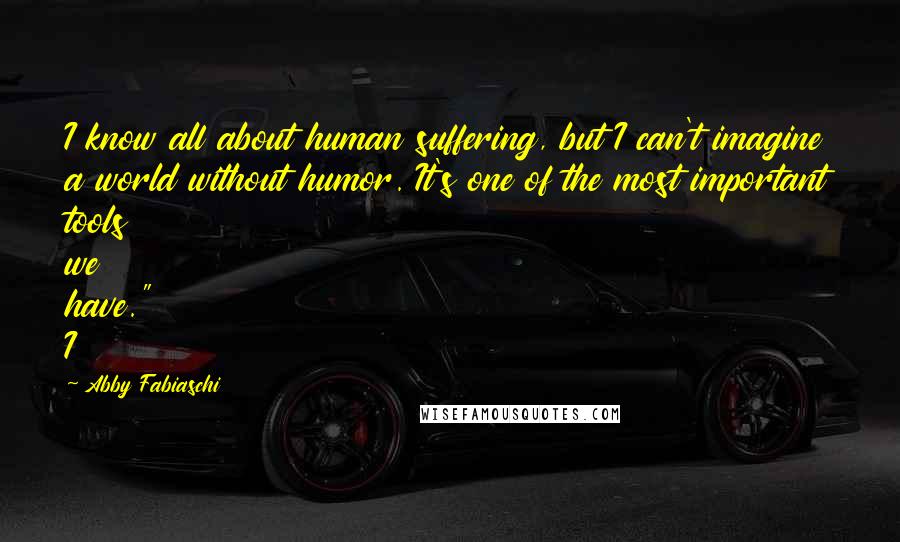 I know all about human suffering, but I can't imagine a world without humor. It's one of the most important tools we have." I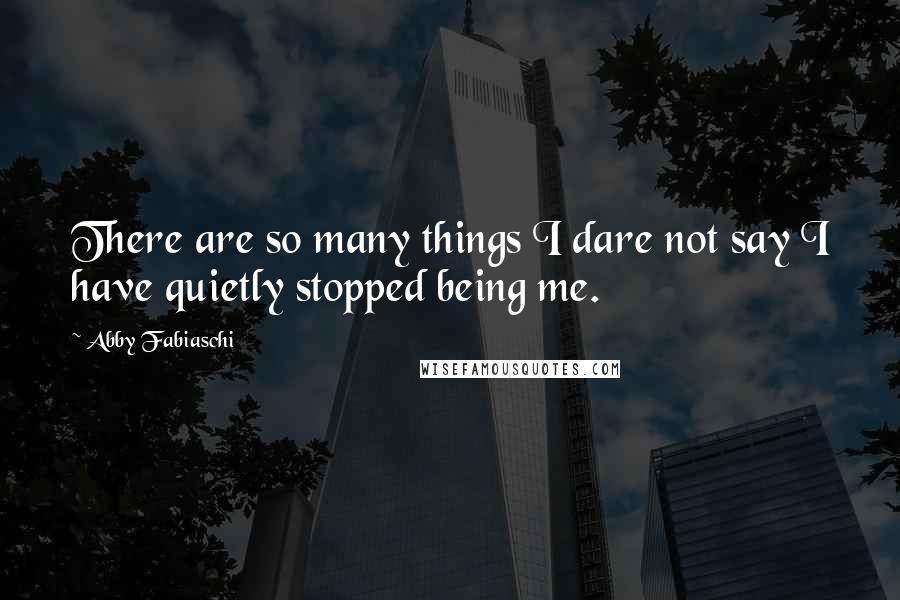 There are so many things I dare not say I have quietly stopped being me.