Tom Taylor Quotes
Top 4 wise famous quotes and sayings by Tom Taylor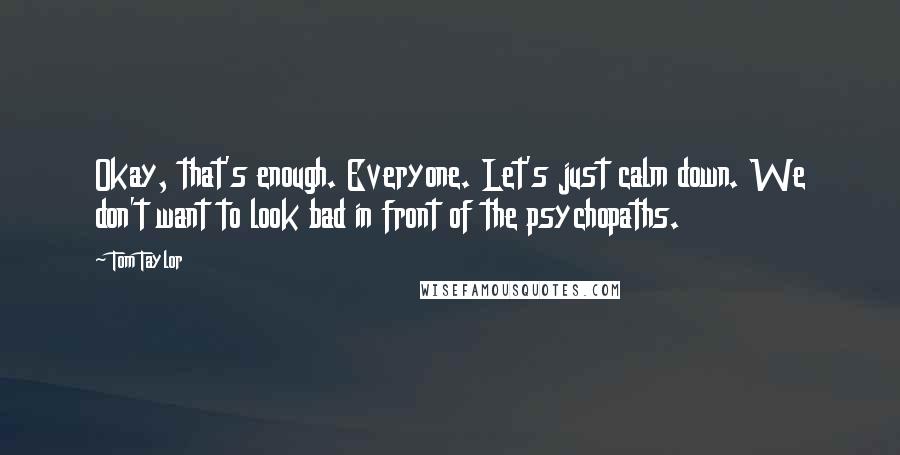 Okay, that's enough. Everyone. Let's just calm down. We don't want to look bad in front of the psychopaths.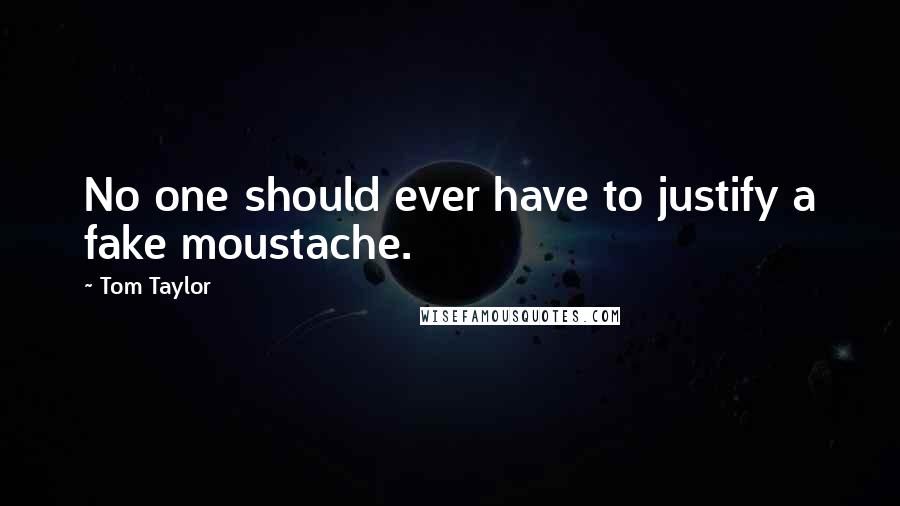 No one should ever have to justify a fake moustache.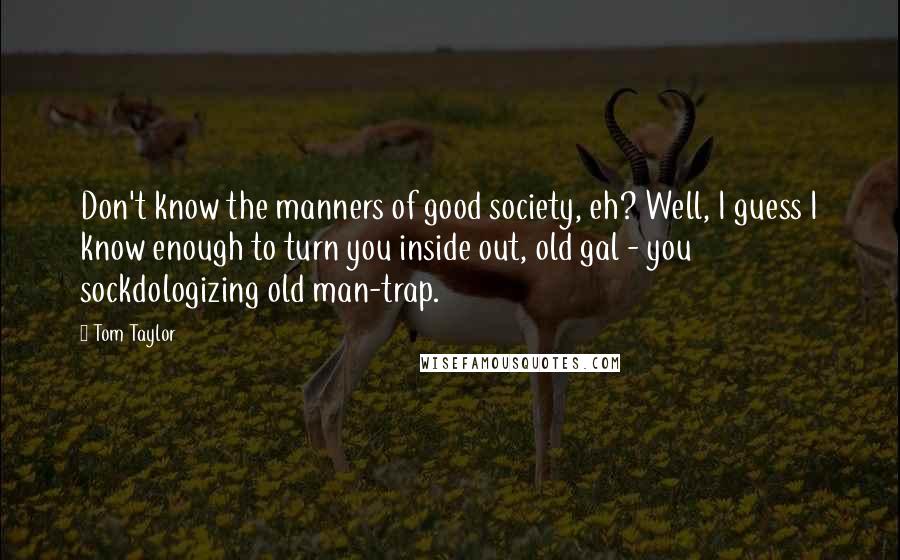 Don't know the manners of good society, eh? Well, I guess I know enough to turn you inside out, old gal - you sockdologizing old man-trap.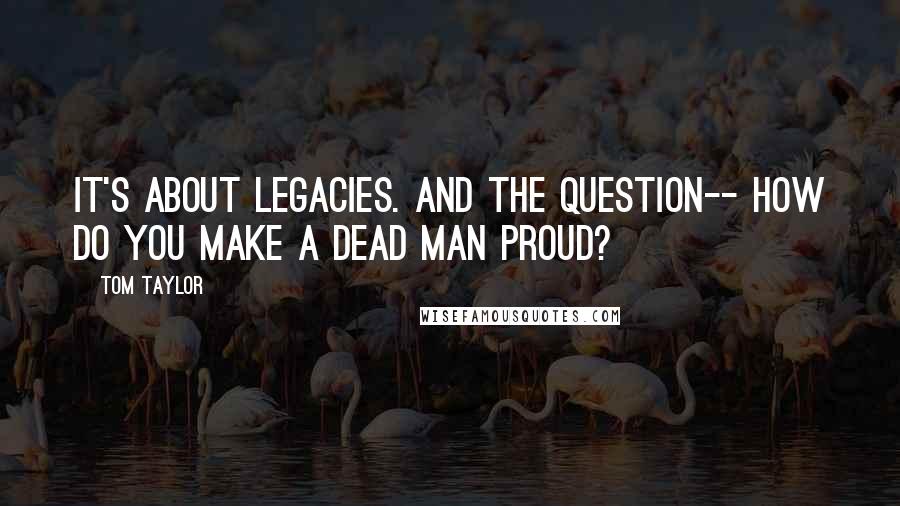 It's about legacies. And the question-- how do you make a dead man proud?