Evil Look Quotes
Collection of top 45 famous quotes about Evil Look
Evil Look Quotes & Sayings
Happy to read and share the best inspirational Evil Look quotes, sayings and quotations on Wise Famous Quotes.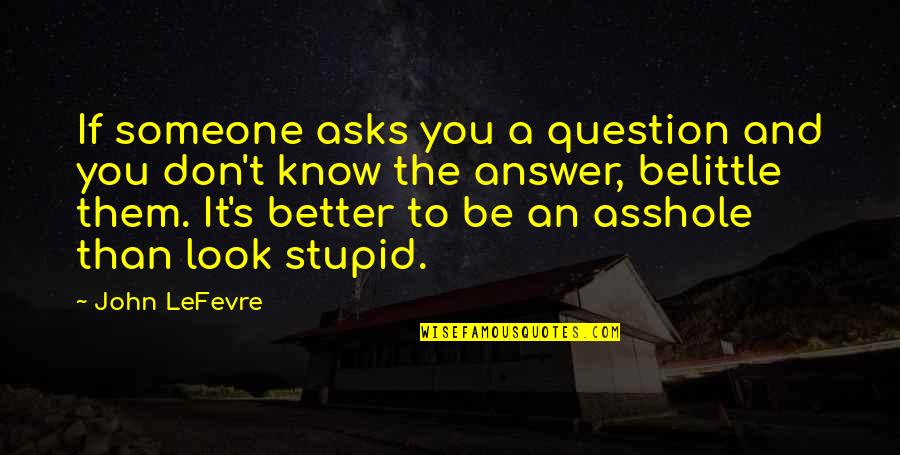 If someone asks you a question and you don't know the answer, belittle them. It's better to be an asshole than look stupid.
—
John LeFevre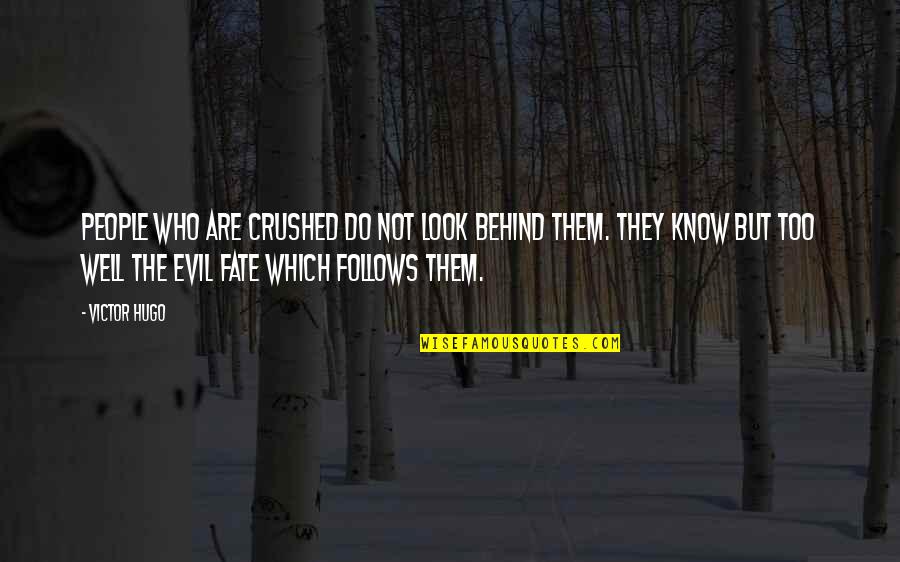 People who are crushed do not look behind them. They know but too well the evil fate which follows them.
—
Victor Hugo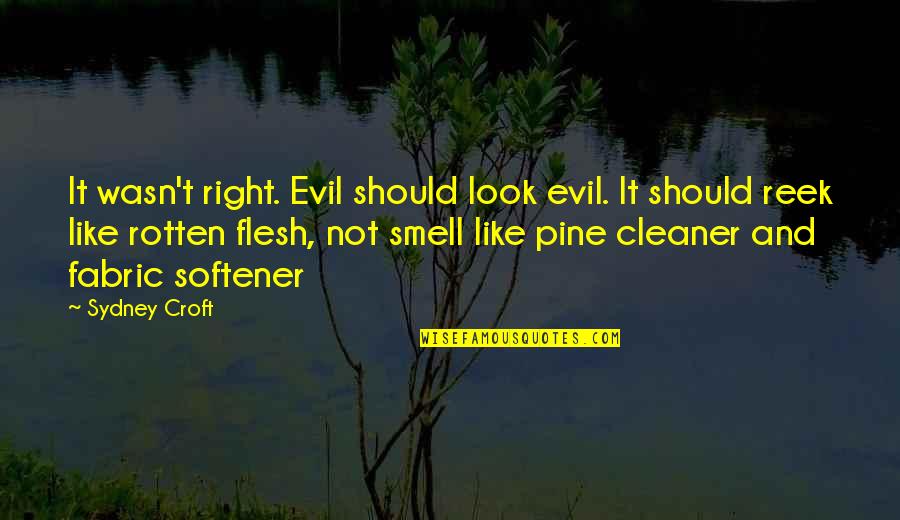 It wasn't right. Evil should look evil. It should reek like rotten flesh, not smell like pine cleaner and fabric softener
—
Sydney Croft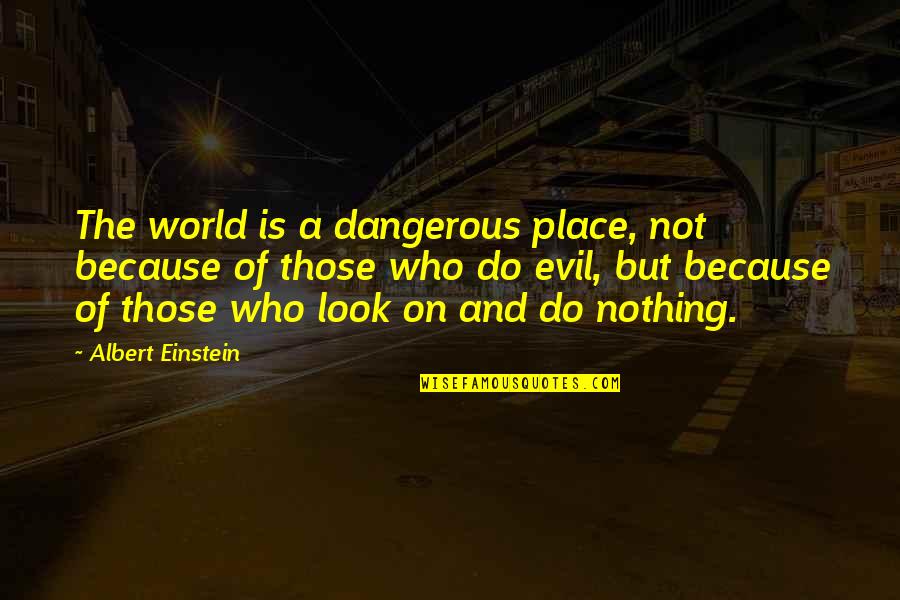 The world is a dangerous place, not because of those who do evil, but because of those who look on and do nothing.
—
Albert Einstein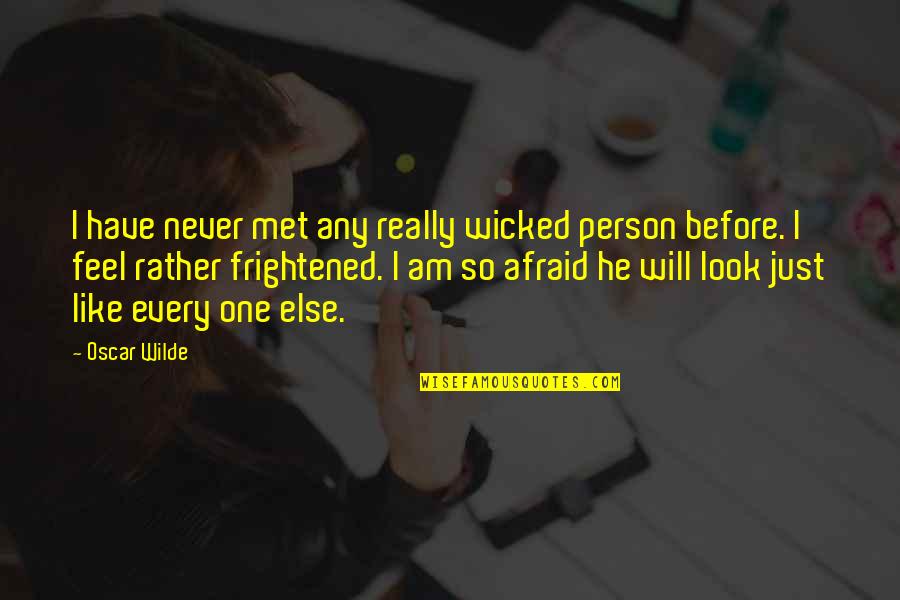 I have never met any really wicked person before. I feel rather frightened. I am so afraid he will look just like every one else. —
Oscar Wilde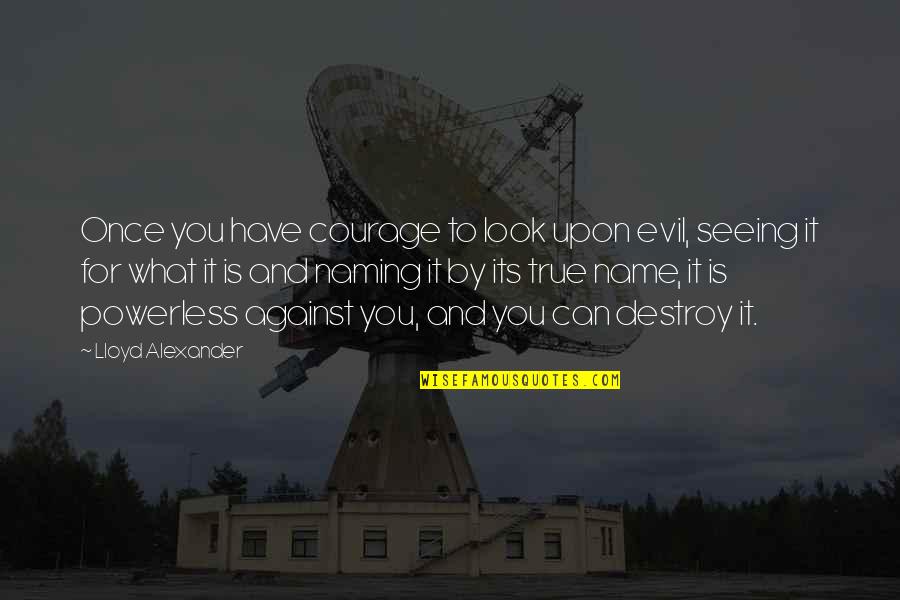 Once you have courage to look upon evil, seeing it for what it is and naming it by its true name, it is powerless against you, and you can destroy it. —
Lloyd Alexander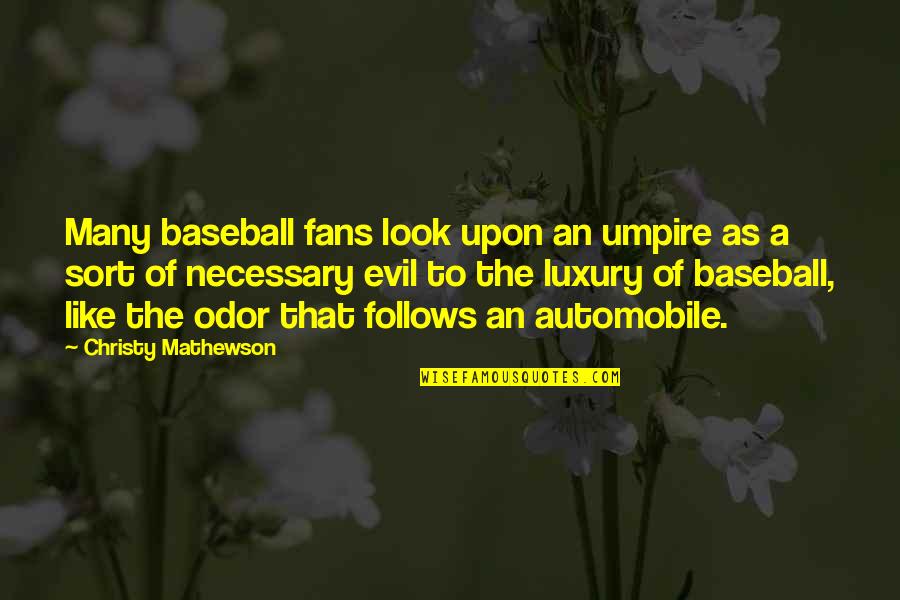 Many baseball fans look upon an umpire as a sort of necessary evil to the luxury of baseball, like the odor that follows an automobile. —
Christy Mathewson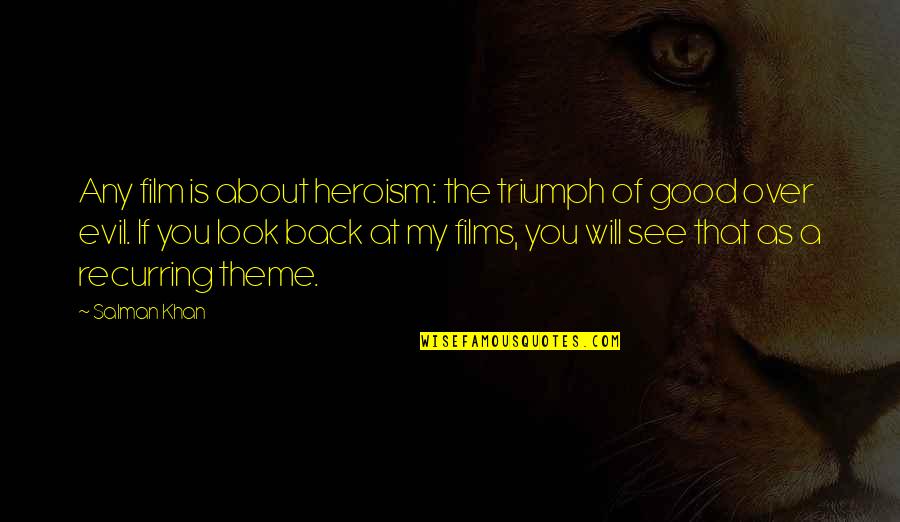 Any film is about heroism: the triumph of good over evil. If you look back at my films, you will see that as a recurring theme. —
Salman Khan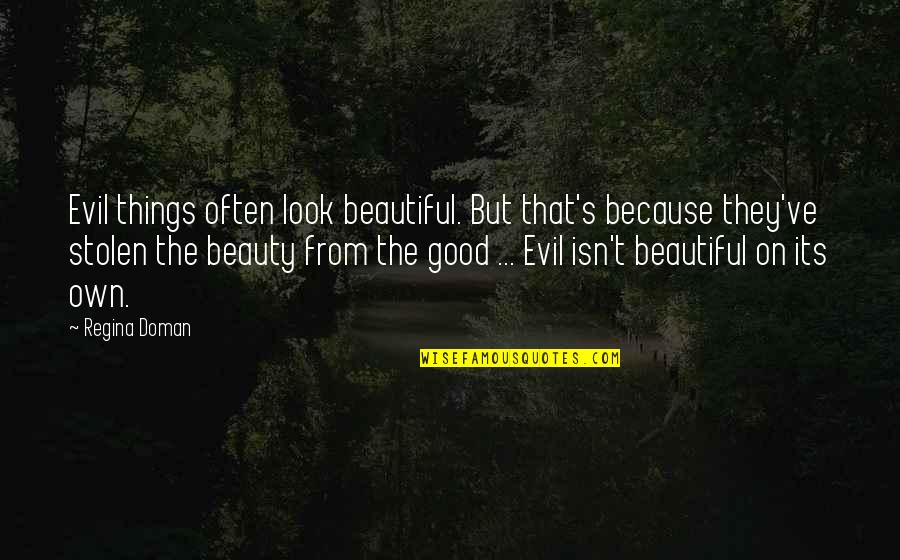 Evil things often look beautiful.
But that's because they've stolen the beauty from the good ... Evil isn't beautiful on its own. —
Regina Doman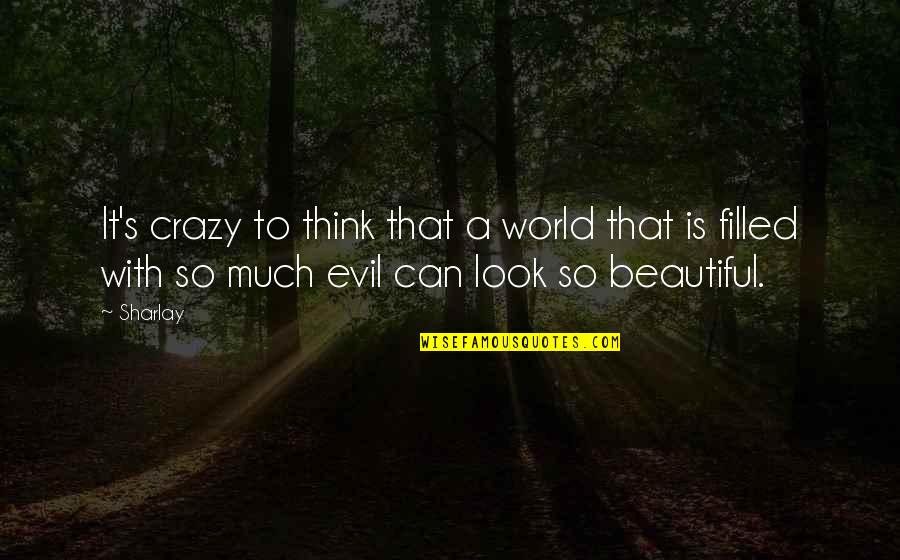 It's crazy to think that a world that is filled with so much evil can look so beautiful. —
Sharlay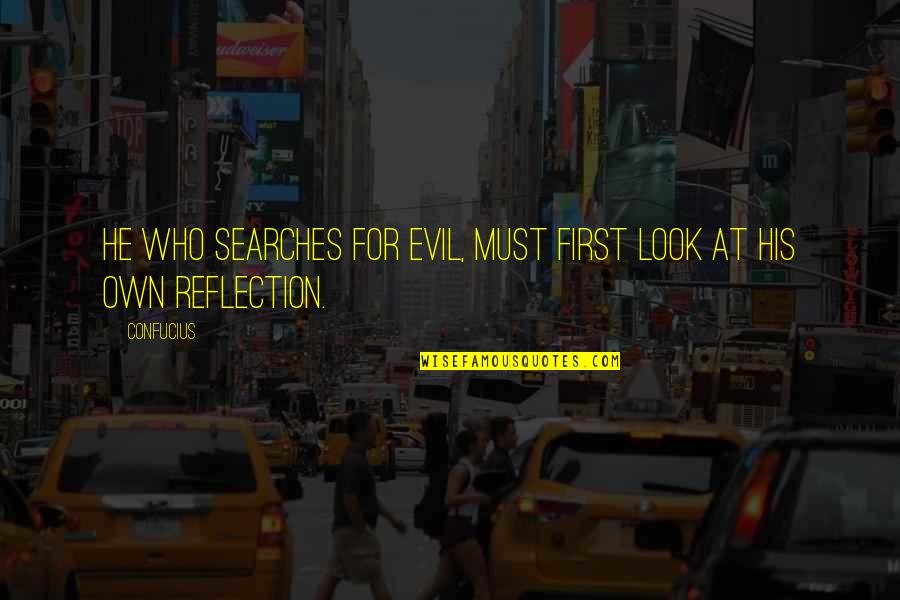 He who searches for evil, must first look at his own reflection. —
Confucius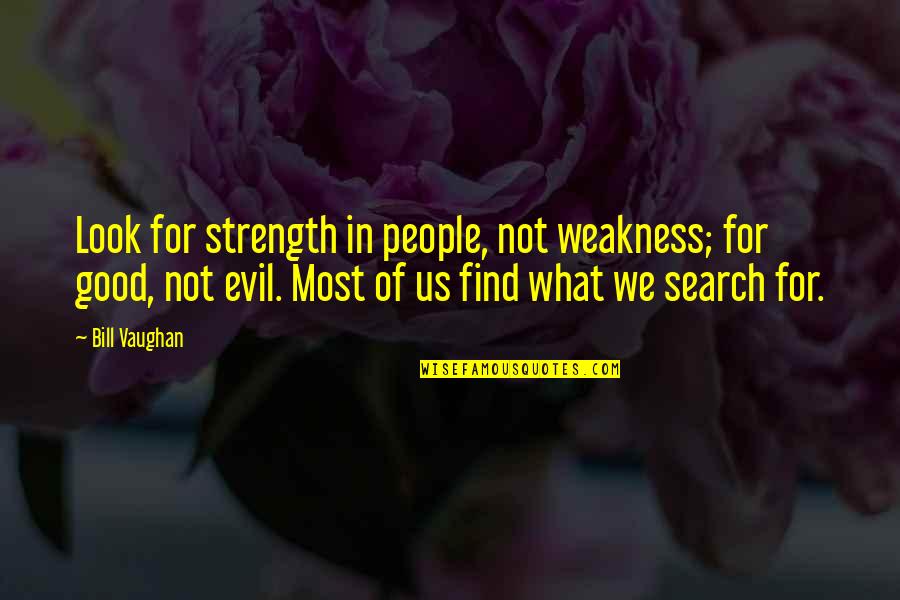 Look for strength in people, not weakness; for good, not evil. Most of us find what we search for. —
Bill Vaughan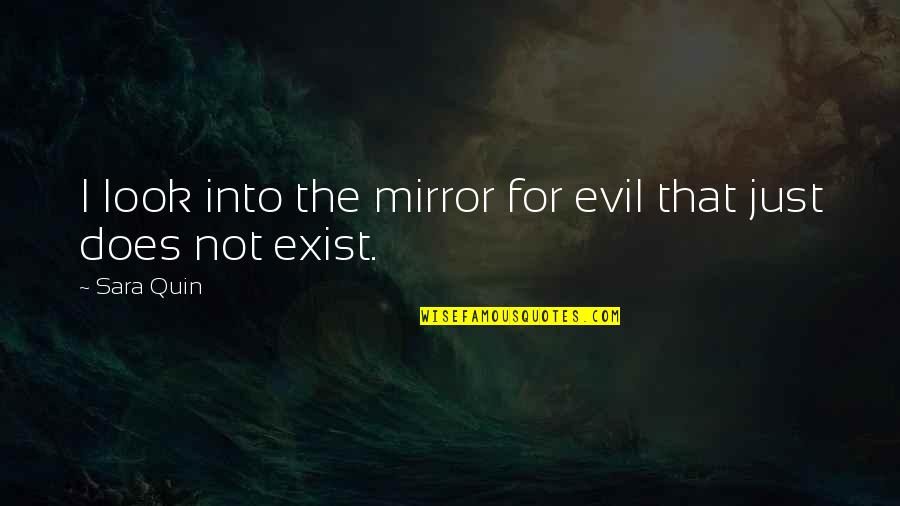 I look into the mirror for evil that just does not exist. —
Sara Quin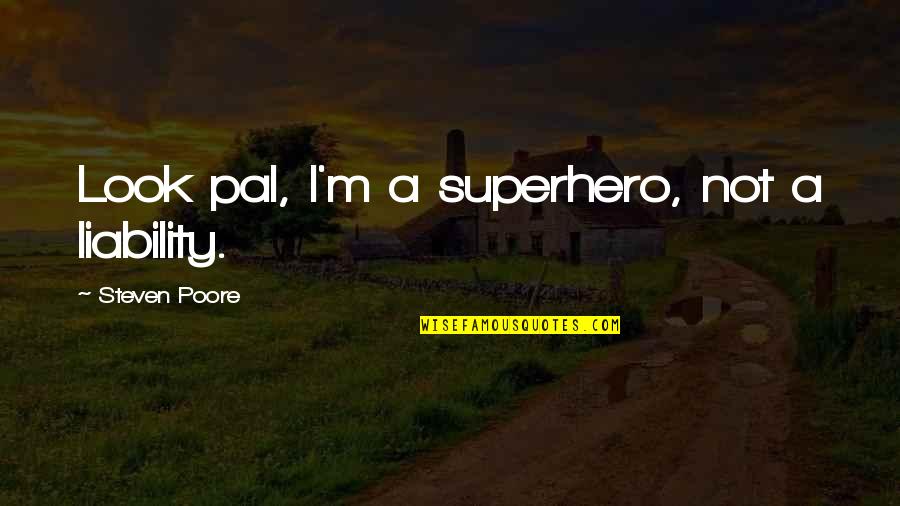 Look pal, I'm a superhero, not a liability. —
Steven Poore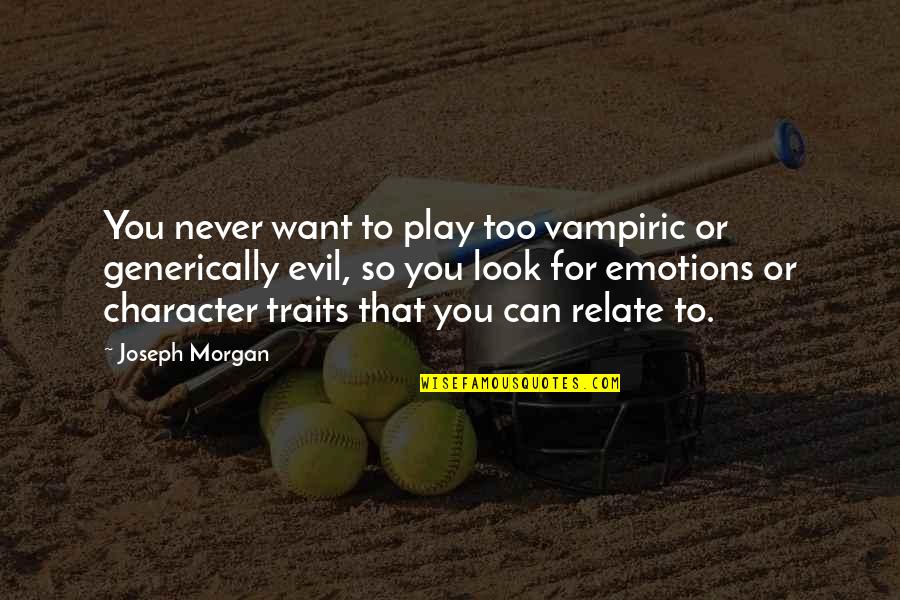 You never want to play too vampiric or generically evil, so you look for emotions or character traits that you can relate to. —
Joseph Morgan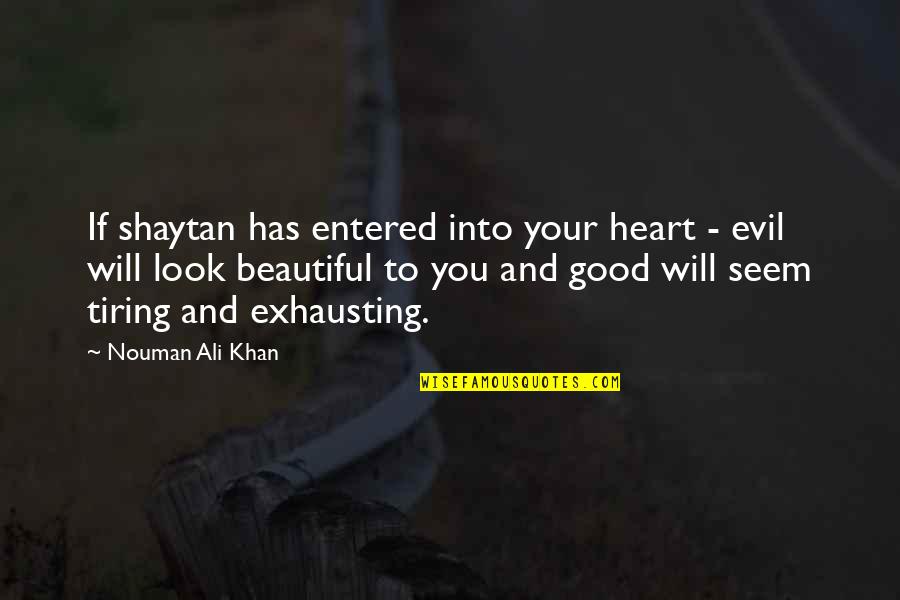 If shaytan has entered into your heart - evil will look beautiful to you and good will seem tiring and exhausting. —
Nouman Ali Khan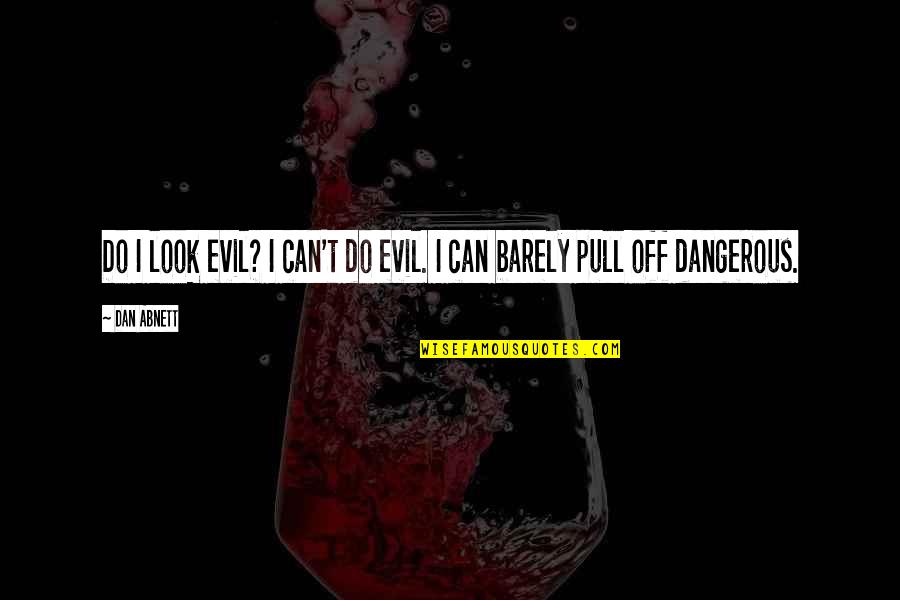 Do I look evil? I can't do evil. I can barely pull off dangerous. —
Dan Abnett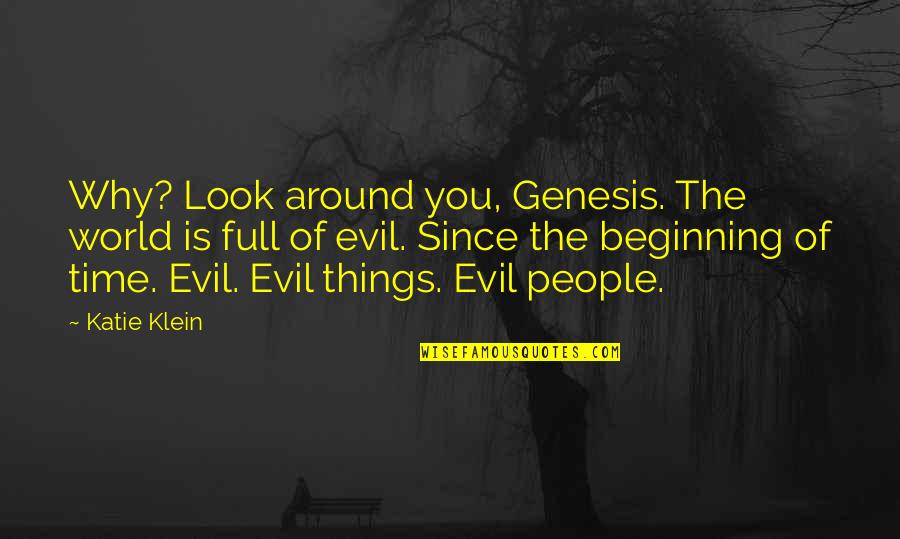 Why? Look around you, Genesis. The world is full of evil. Since the beginning of time. Evil. Evil things. Evil people. —
Katie Klein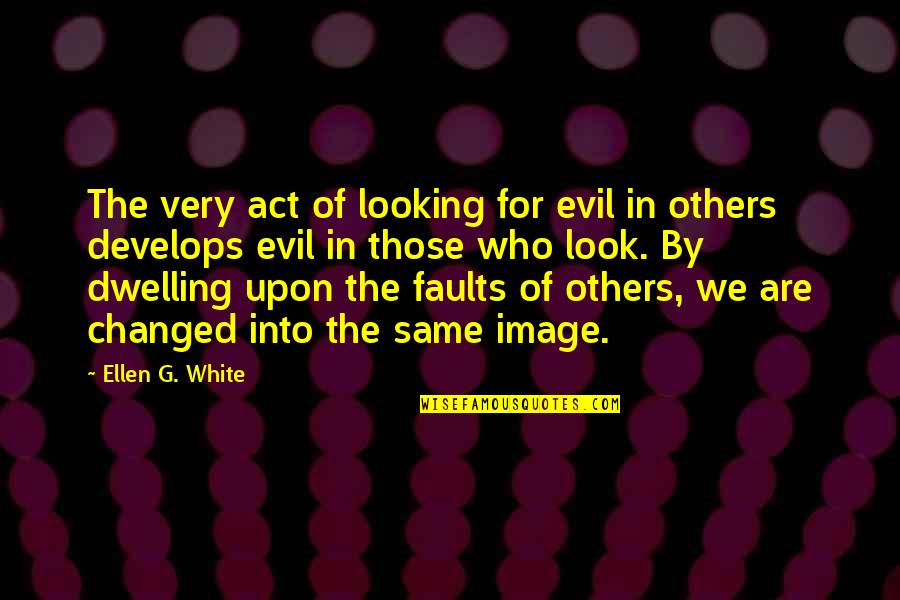 The very act of looking for evil in others develops evil in those who look. By dwelling upon the faults of others, we are changed into the same image. —
Ellen G. White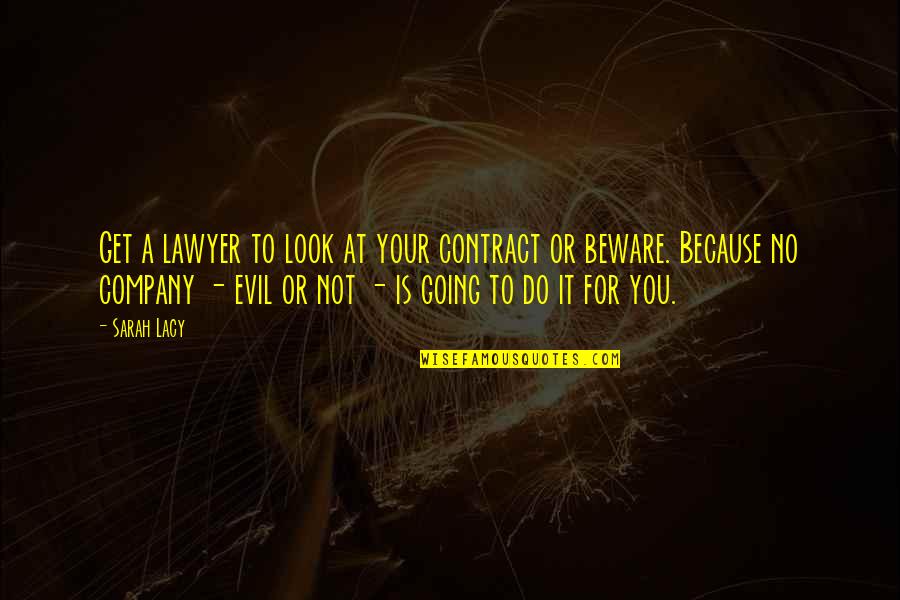 Get a lawyer to look at your contract or beware. Because no company - evil or not - is going to do it for you. —
Sarah Lacy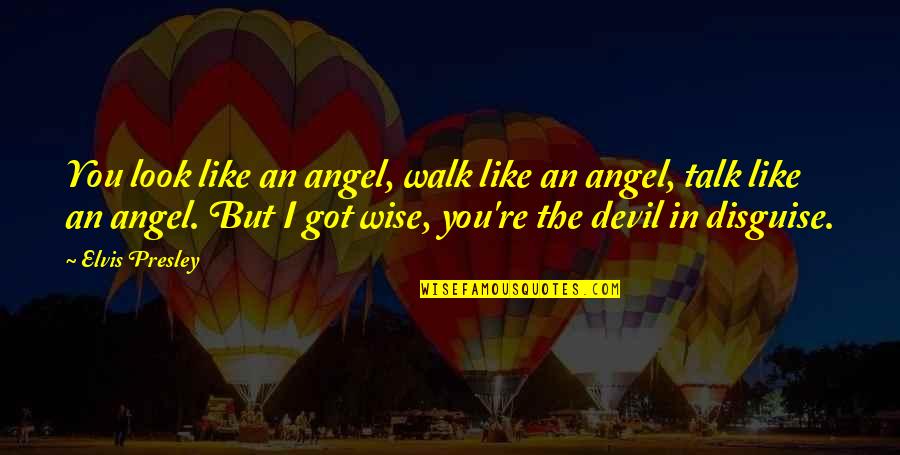 You look like an angel, walk like an angel, talk like an angel. But I got wise, you're the devil in disguise. —
Elvis Presley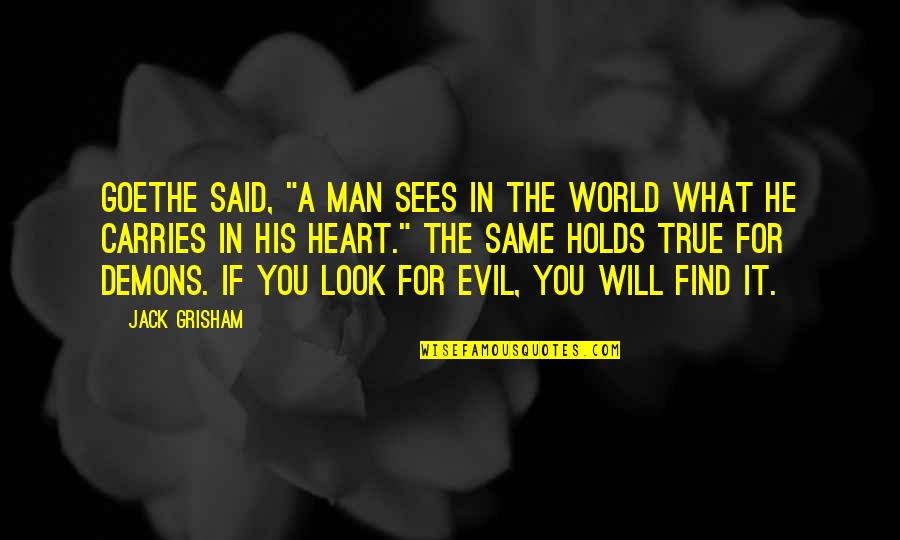 Goethe said, "A man sees in the world what he carries in his heart." The same holds true for demons. If you look for evil, you will find it. —
Jack Grisham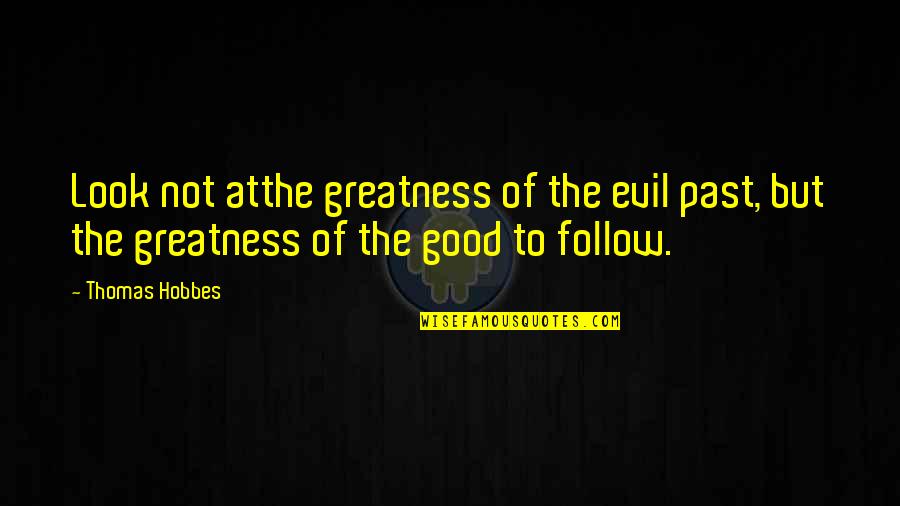 Look not at
the greatness of the evil past, but the greatness of the good to follow. —
Thomas Hobbes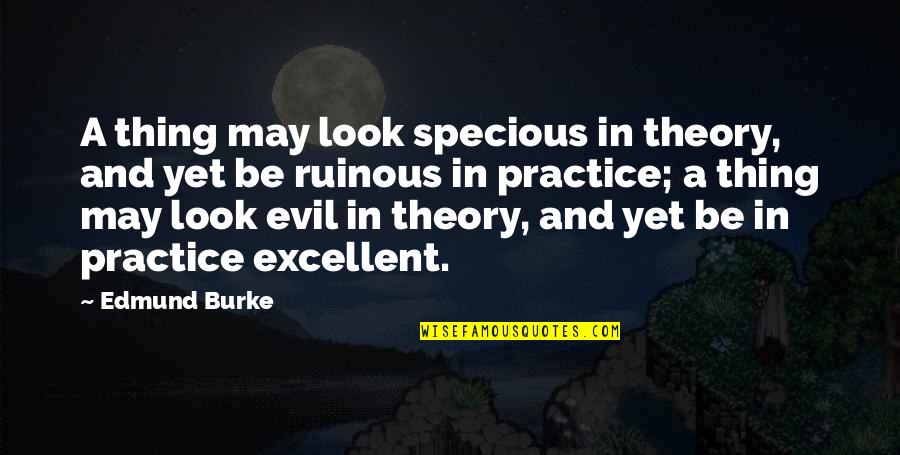 A thing may look specious in theory, and yet be ruinous in practice; a thing may look evil in theory, and yet be in practice excellent. —
Edmund Burke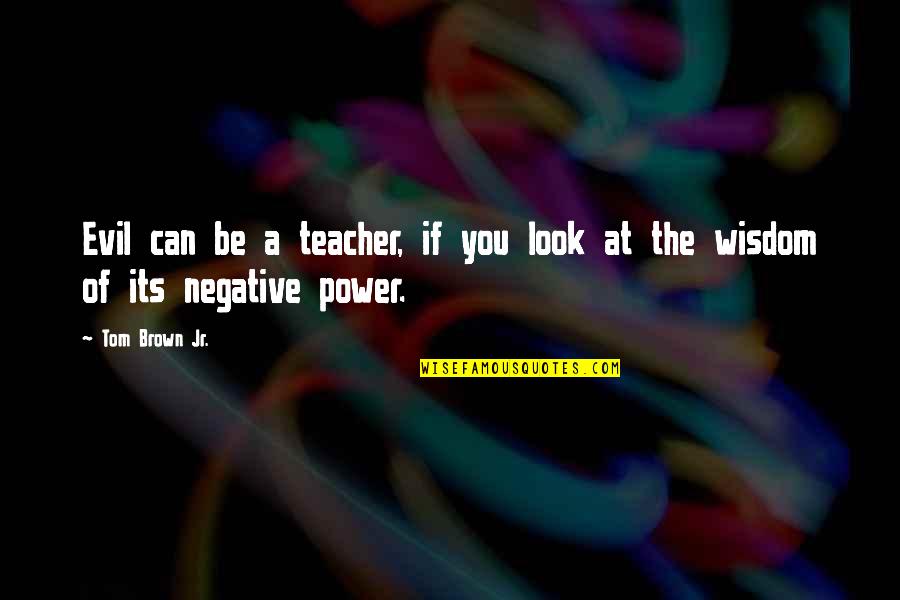 Evil can be a teacher, if you look at the wisdom of its negative power. —
Tom Brown Jr.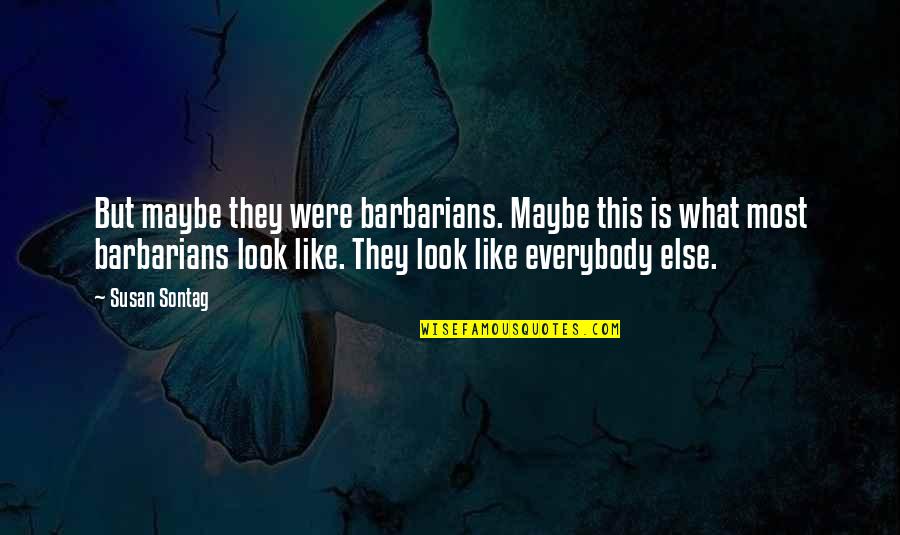 But maybe they were barbarians. Maybe this is what most barbarians look like. They look like everybody else. —
Susan Sontag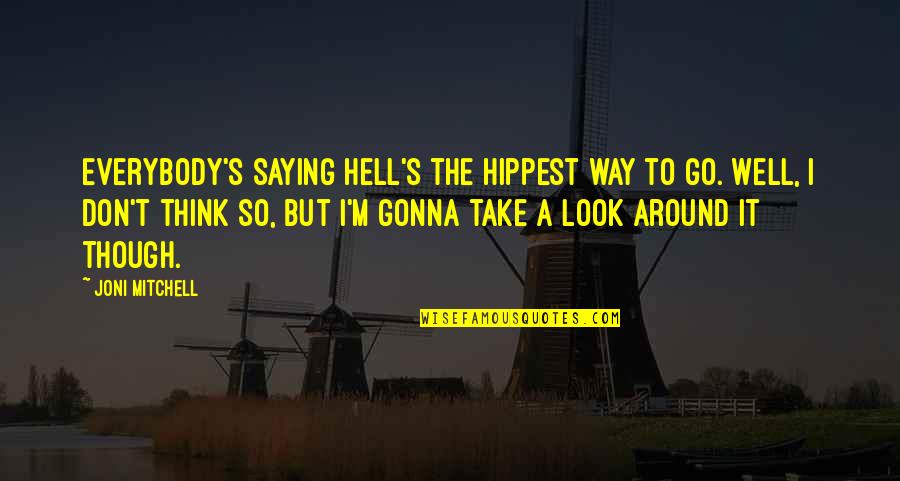 Everybody's saying hell's the hippest way to go. Well, I don't think so, but I'm gonna take a look around it though. —
Joni Mitchell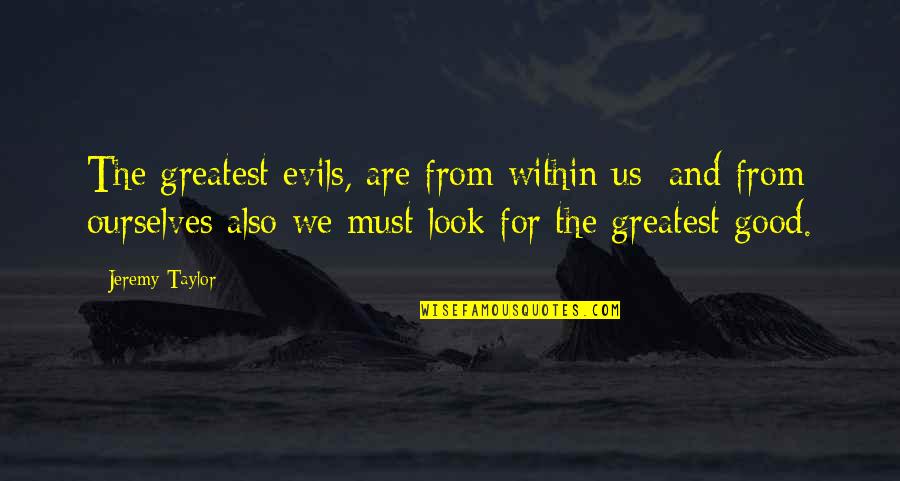 The greatest evils, are from within us; and from ourselves also we must look for the greatest good. —
Jeremy Taylor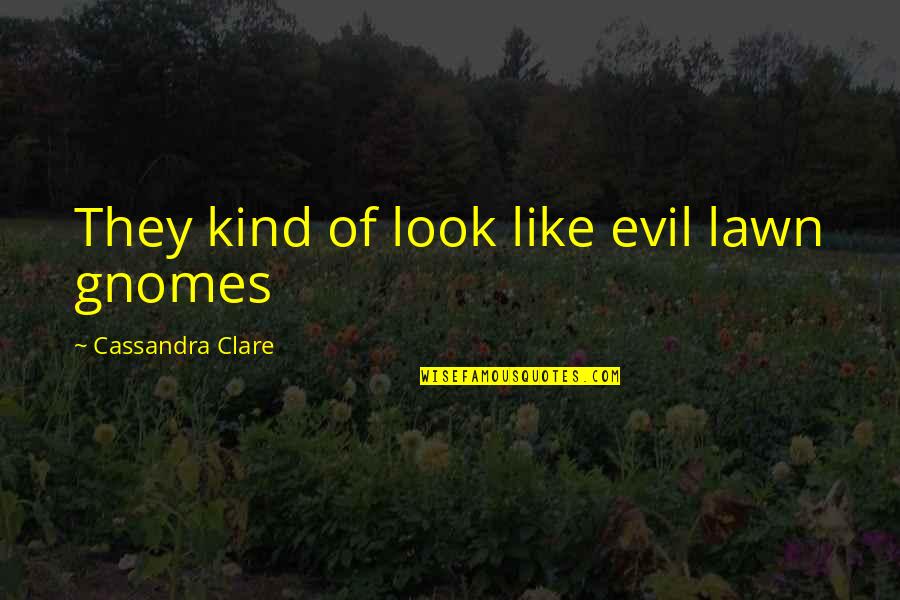 They kind of look like evil lawn gnomes —
Cassandra Clare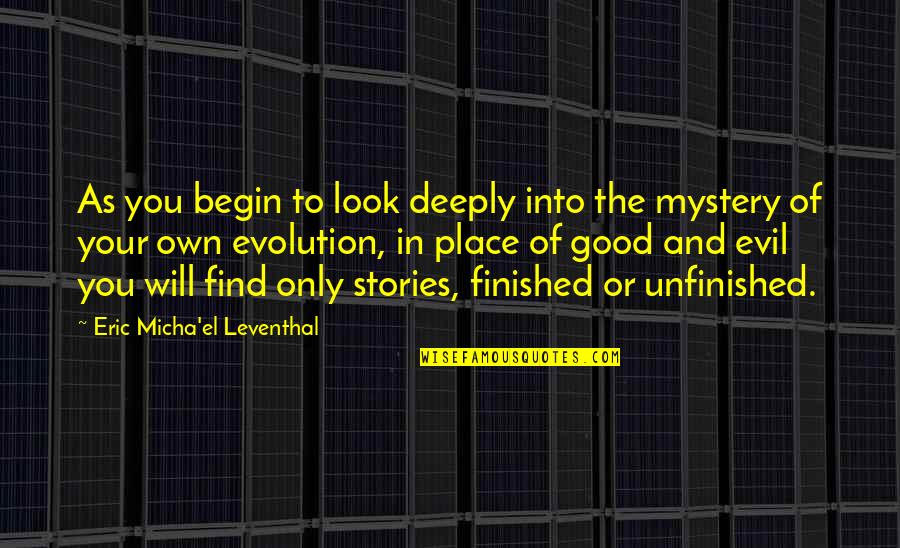 As you begin to look deeply into the mystery of your own evolution, in place of good and evil you will find only stories, finished or unfinished. —
Eric Micha'el Leventhal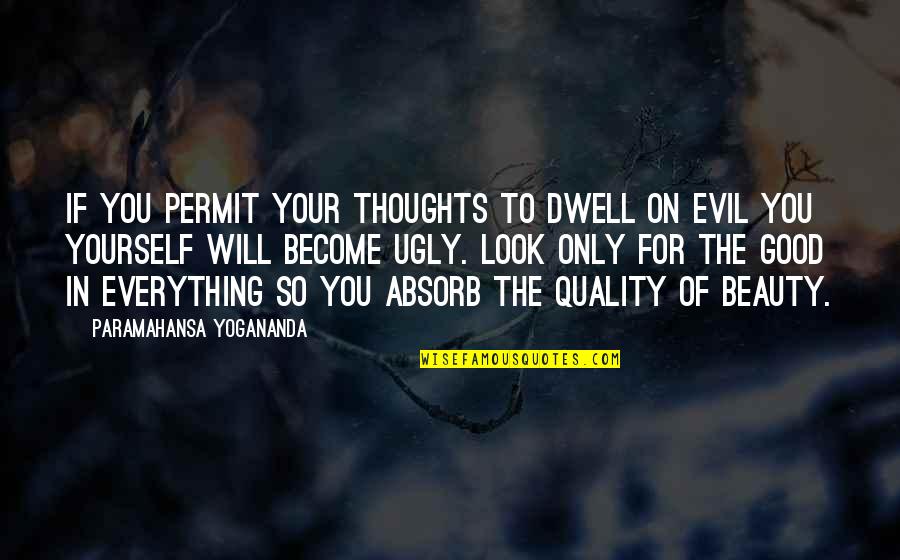 If you permit your thoughts to dwell on evil you yourself will become ugly. Look only for the good in everything so you absorb the quality of beauty. —
Paramahansa Yogananda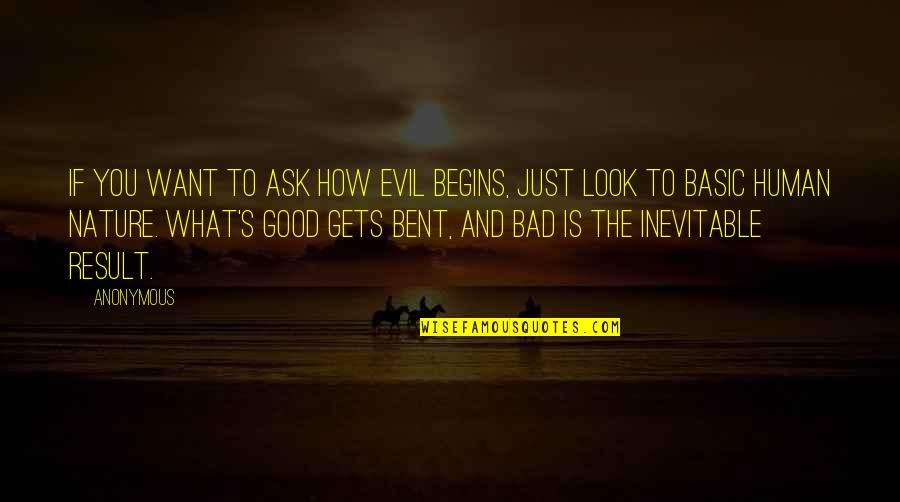 If you want to ask how evil begins, just look to basic human nature. What's good gets bent, and bad is the inevitable result. —
Anonymous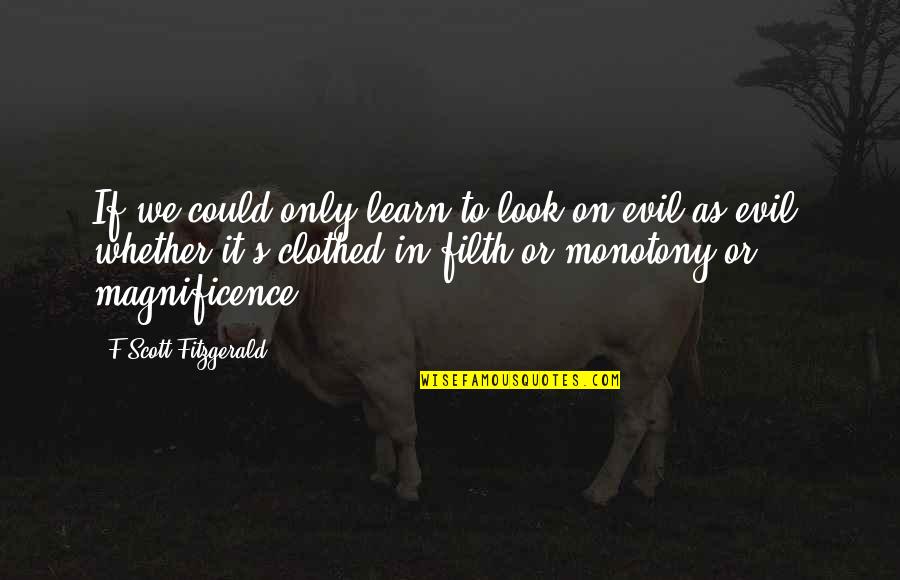 If we could only learn to look on evil as evil, whether it's clothed in filth or monotony or magnificence. —
F Scott Fitzgerald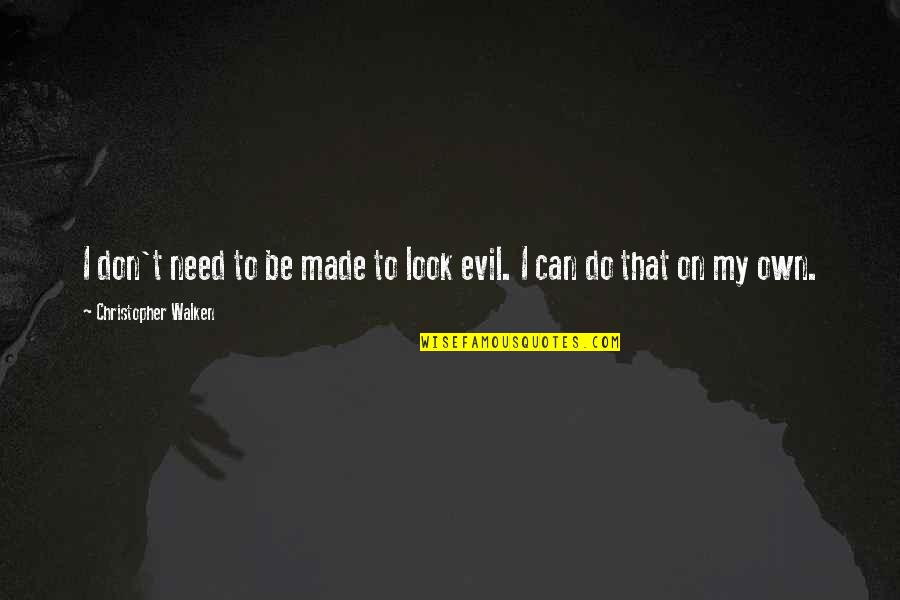 I don't need to be made to look evil. I can do that on my own. —
Christopher Walken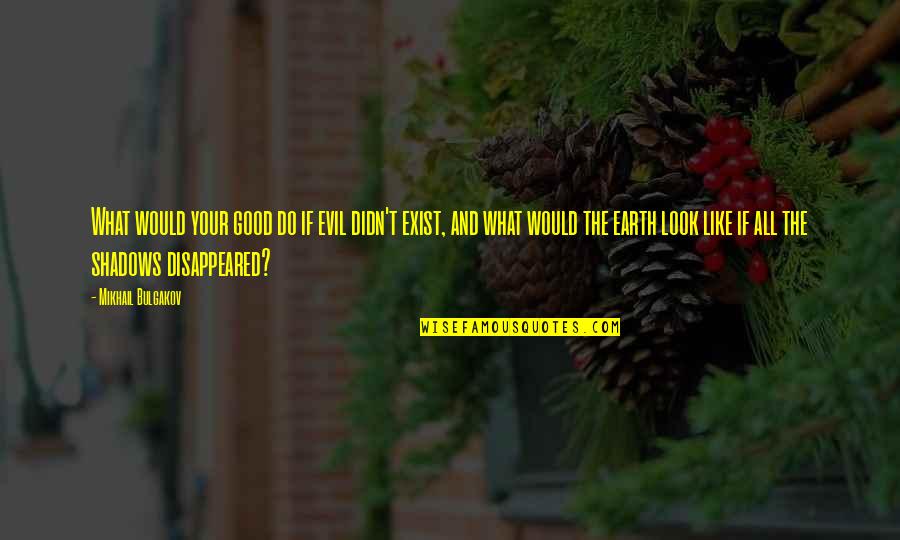 What would your good do if evil didn't exist, and what would the earth look like if all the shadows disappeared? —
Mikhail Bulgakov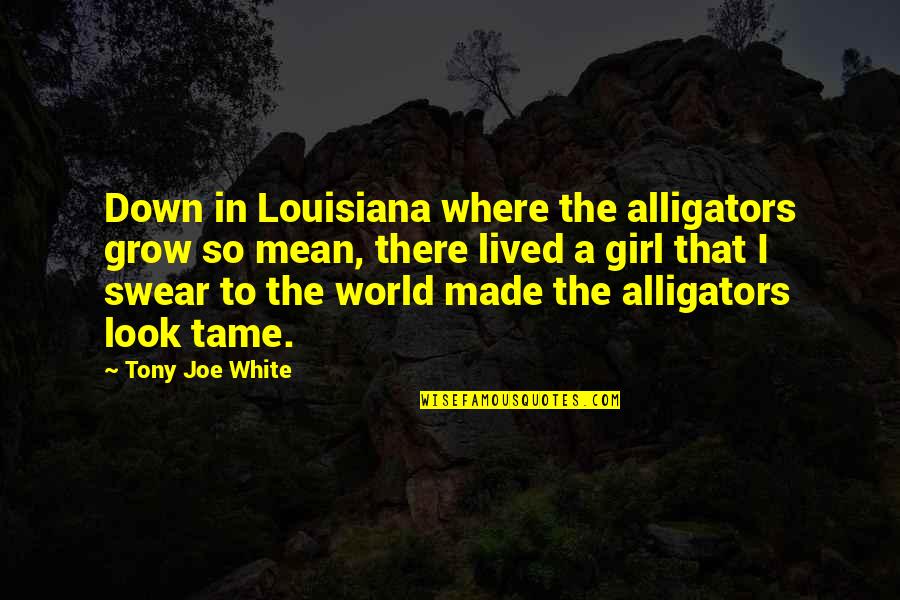 Down in Louisiana where the alligators grow so mean, there lived a girl that I swear to the world made the alligators look tame. —
Tony Joe White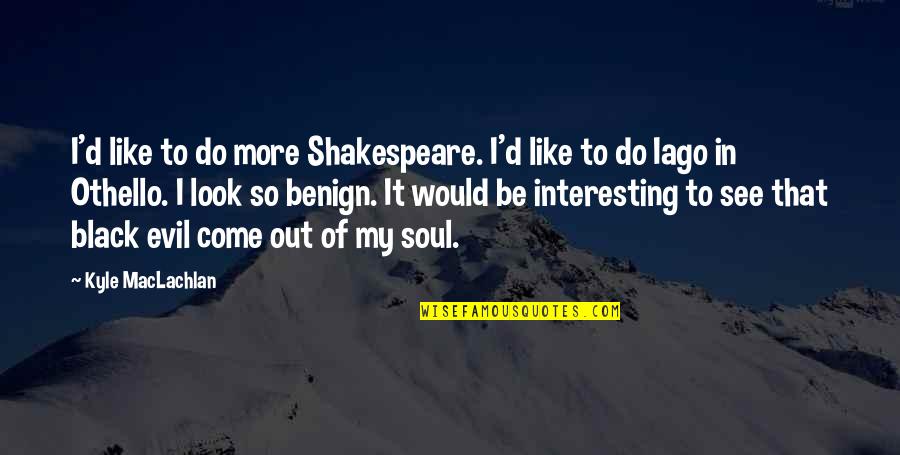 I'd like to do more Shakespeare. I'd like to do Iago in Othello. I look so benign. It would be interesting to see that black evil come out of my soul. —
Kyle MacLachlan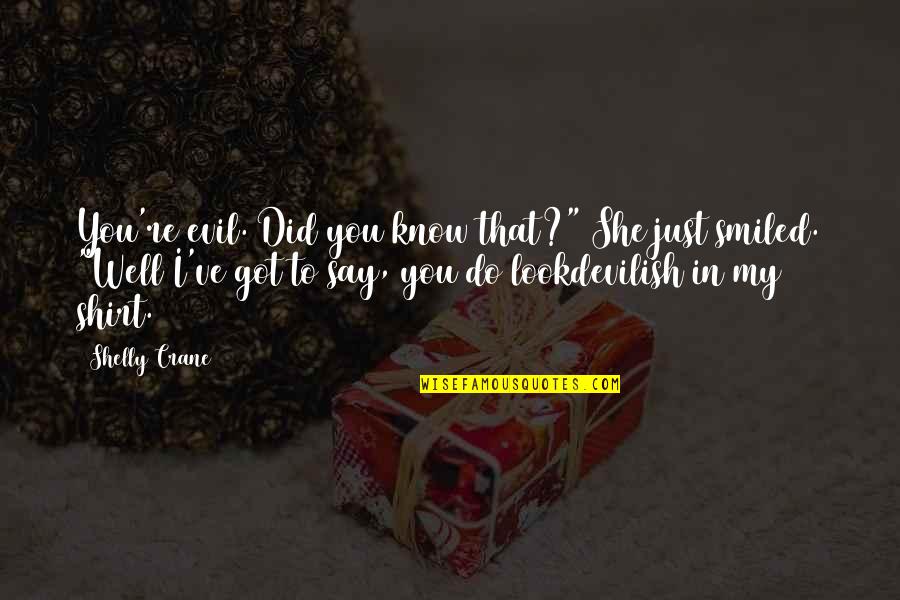 You're evil. Did you know that?" She just smiled. "Well I've got to say, you do look
devilish in my shirt. —
Shelly Crane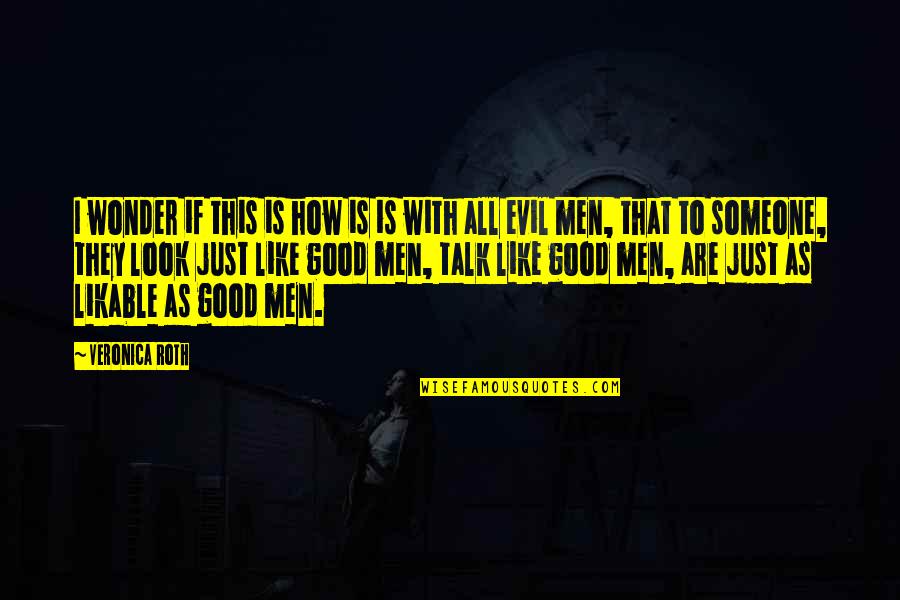 I wonder if this is how is is with all evil men, that to someone, they look just like good men, talk like good men, are just as likable as good men. —
Veronica Roth