I'm Not A Robot Quotes
Collection of top 58 famous quotes about I'm Not A Robot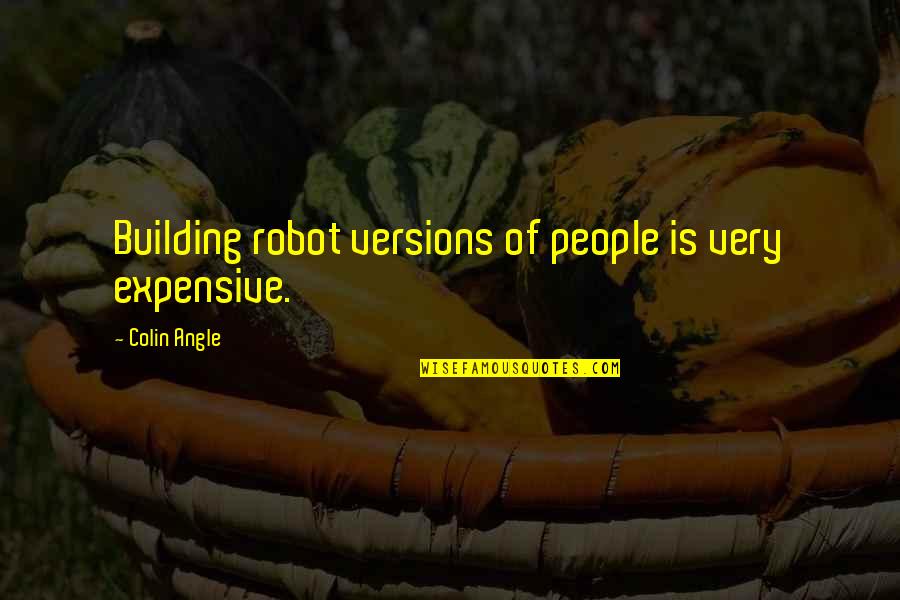 Building robot versions of people is very expensive.
—
Colin Angle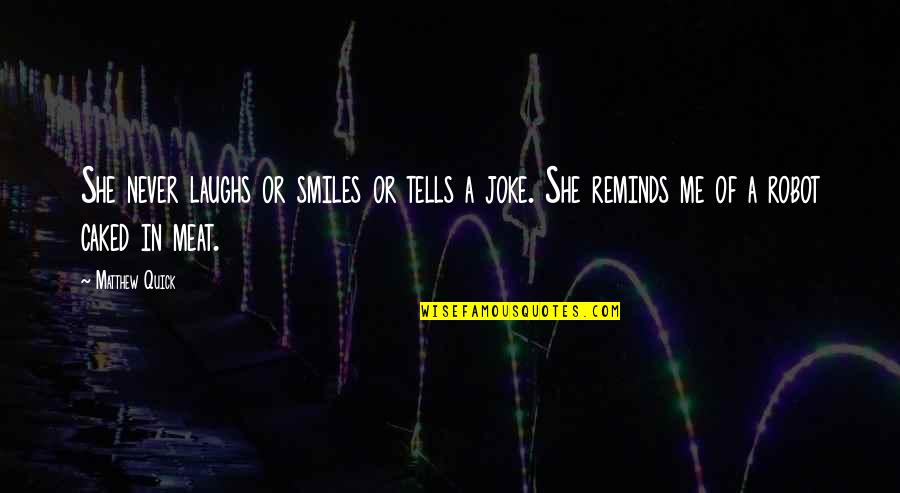 She never laughs or smiles or tells a joke. She reminds me of a robot caked in meat.
—
Matthew Quick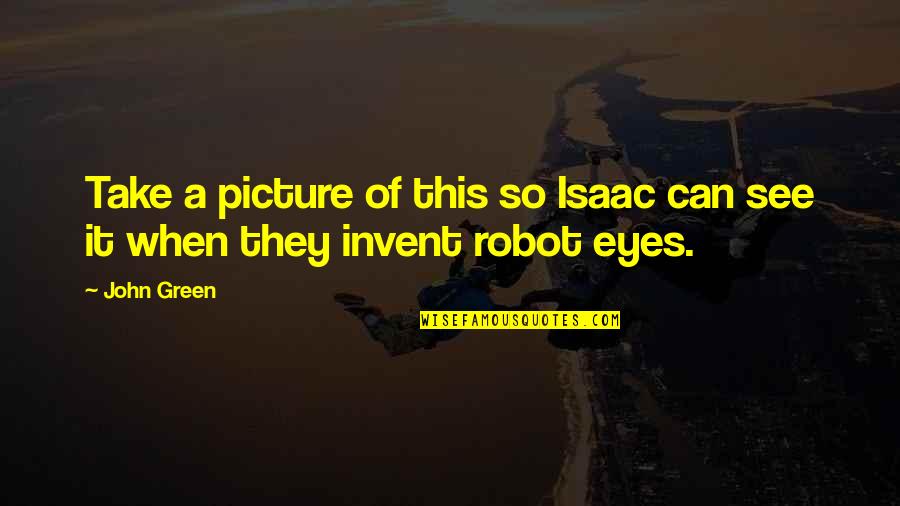 Take a picture of this so Isaac can see it when they invent robot eyes.
—
John Green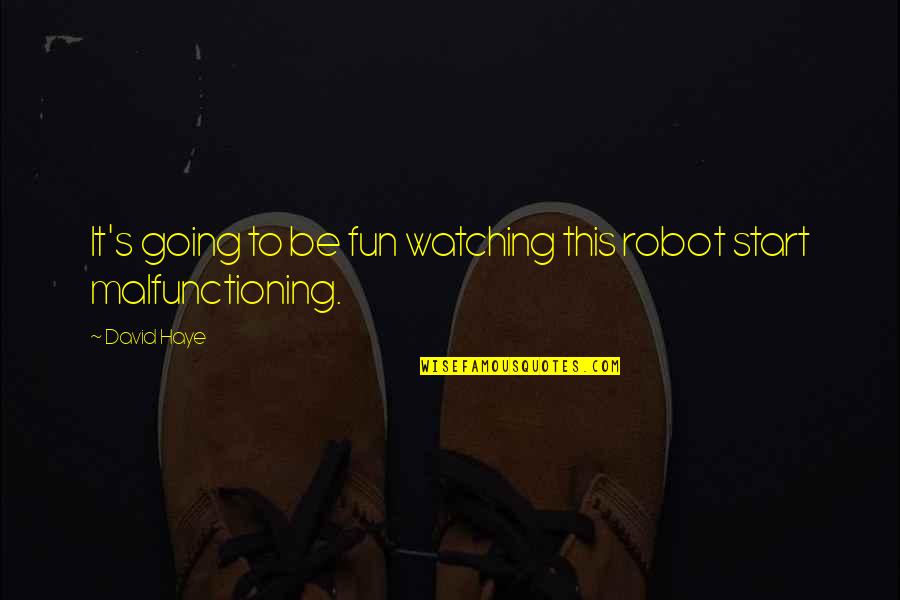 It's going to be fun watching this robot start malfunctioning.
—
David Haye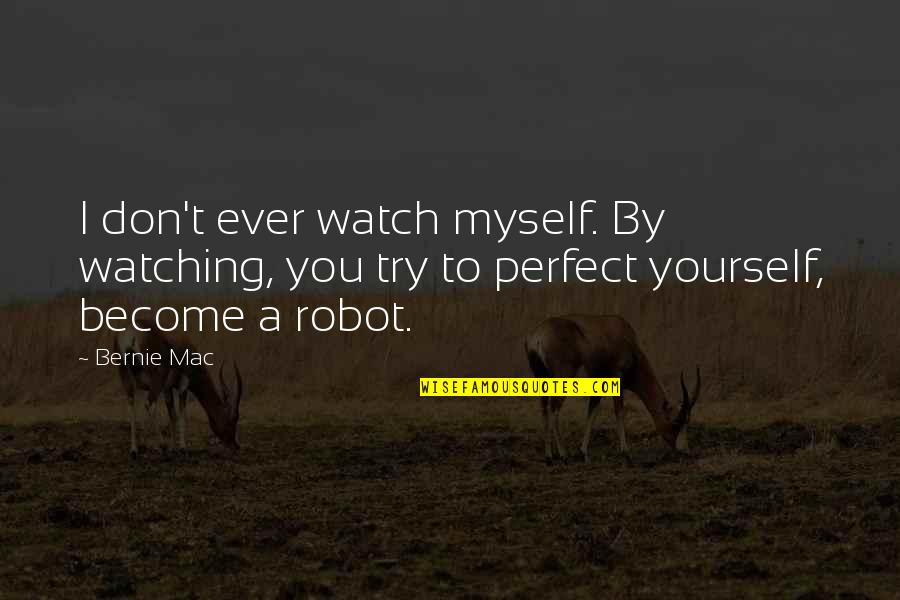 I don't ever watch myself. By watching, you try to perfect yourself, become a robot.
—
Bernie Mac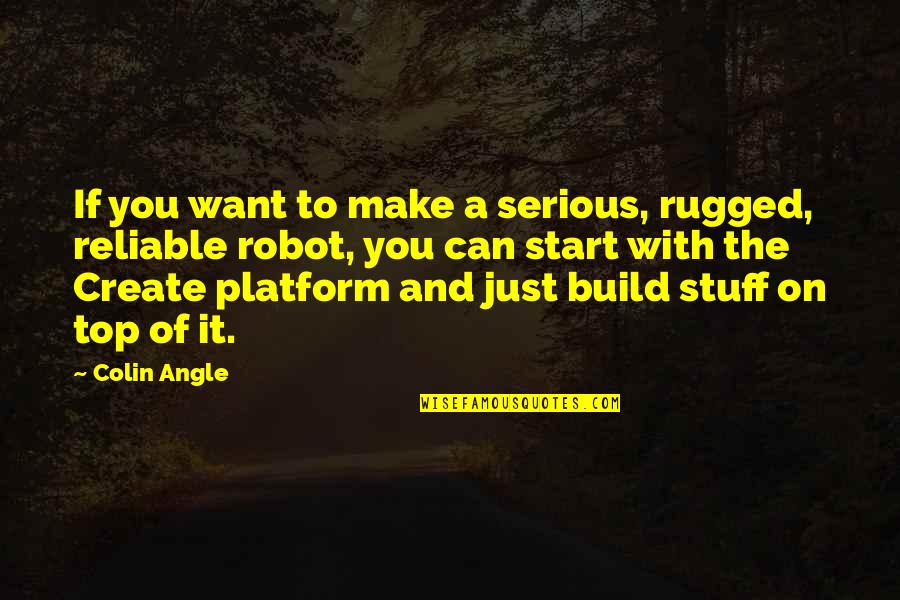 If you want to make a serious, rugged, reliable robot, you can start with the Create platform and just build stuff on top of it.
—
Colin Angle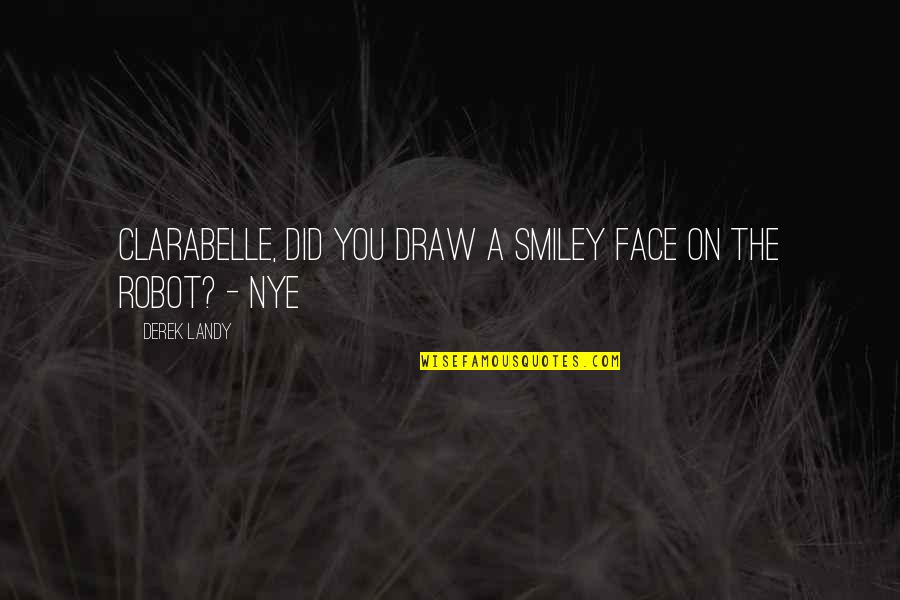 Clarabelle, did you draw a smiley face on the robot? - Nye
—
Derek Landy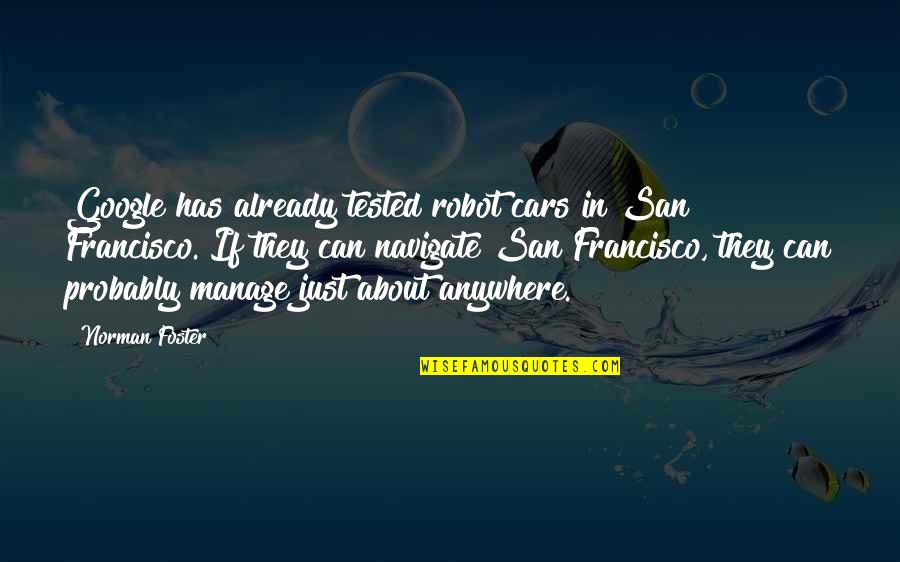 Google has already tested robot cars in San Francisco. If they can navigate San Francisco, they can probably manage just about anywhere.
—
Norman Foster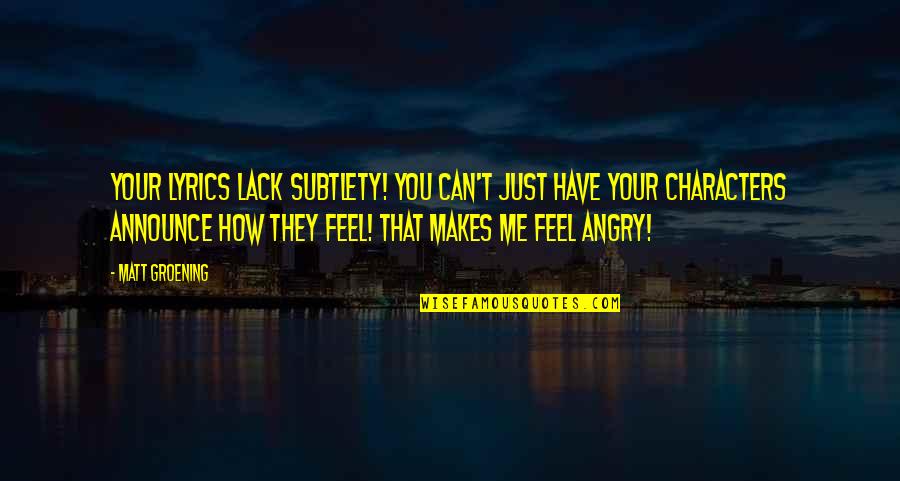 Your lyrics lack subtlety! You can't just have your characters announce how they feel! That makes me feel angry!
—
Matt Groening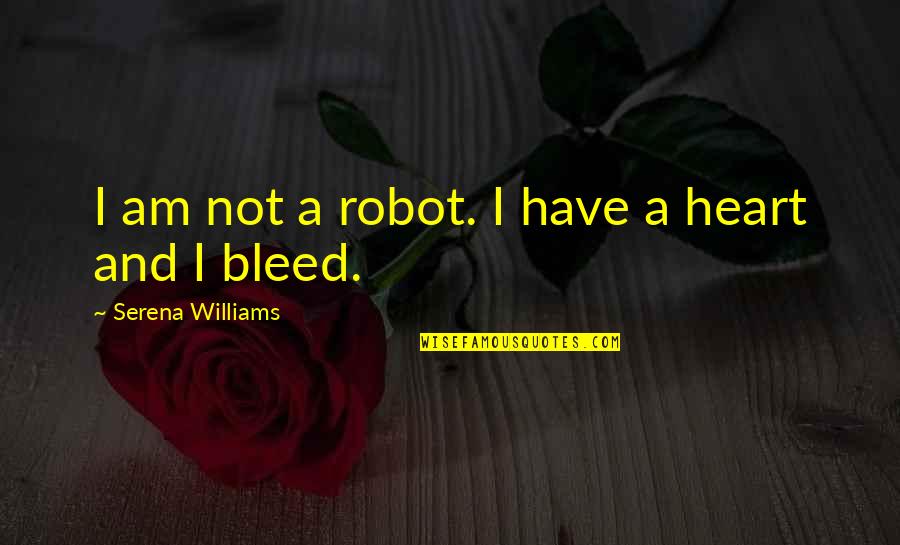 I am not a robot. I have a heart and I bleed.
—
Serena Williams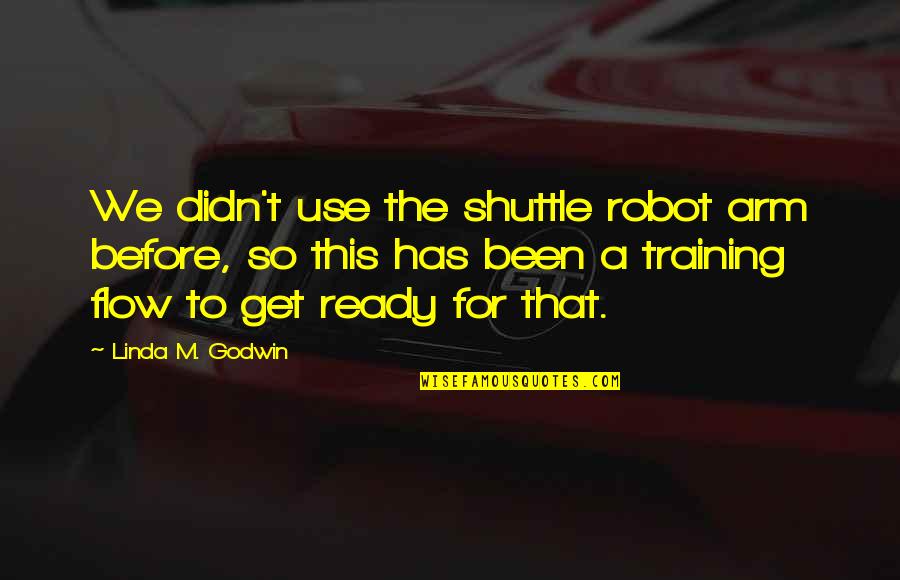 We didn't use the shuttle robot arm before, so this has been a training flow to get ready for that.
—
Linda M. Godwin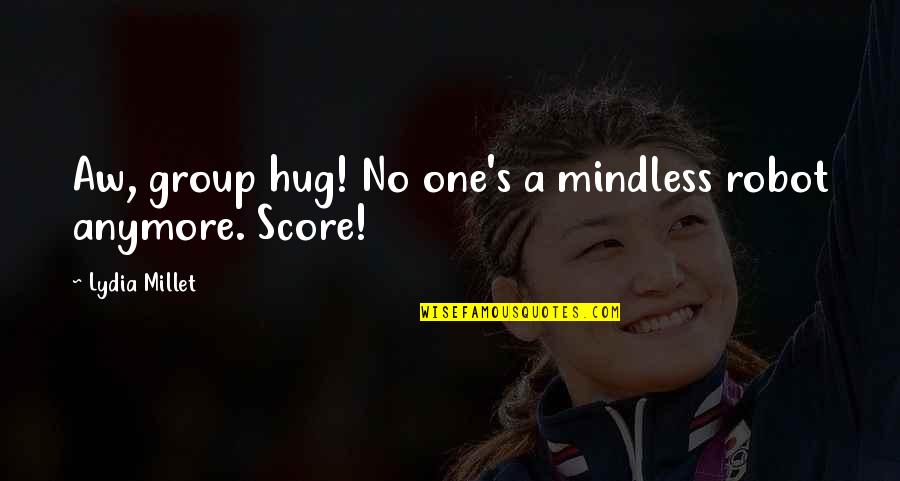 Aw, group hug! No one's a mindless robot anymore. Score!
—
Lydia Millet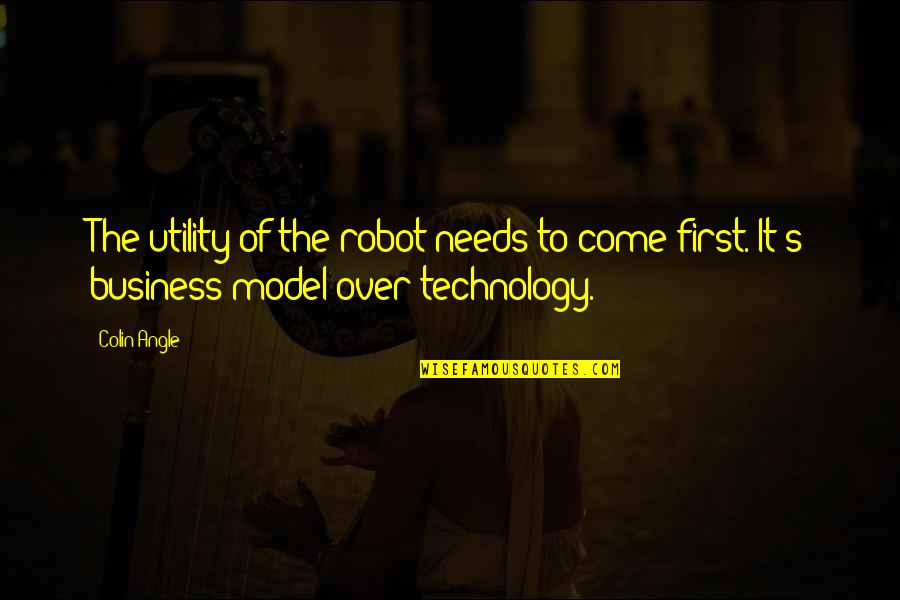 The utility of the robot needs to come first. It's business model over technology. —
Colin Angle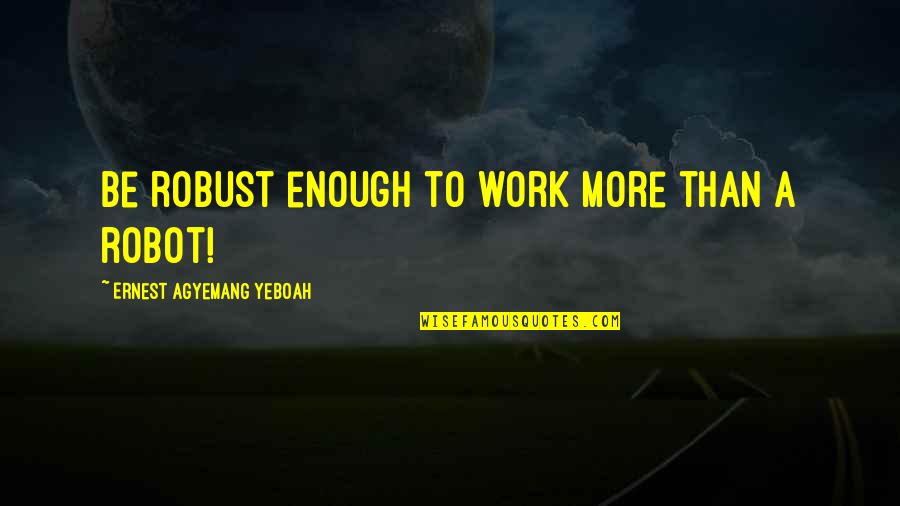 Be robust enough to work more than a robot! —
Ernest Agyemang Yeboah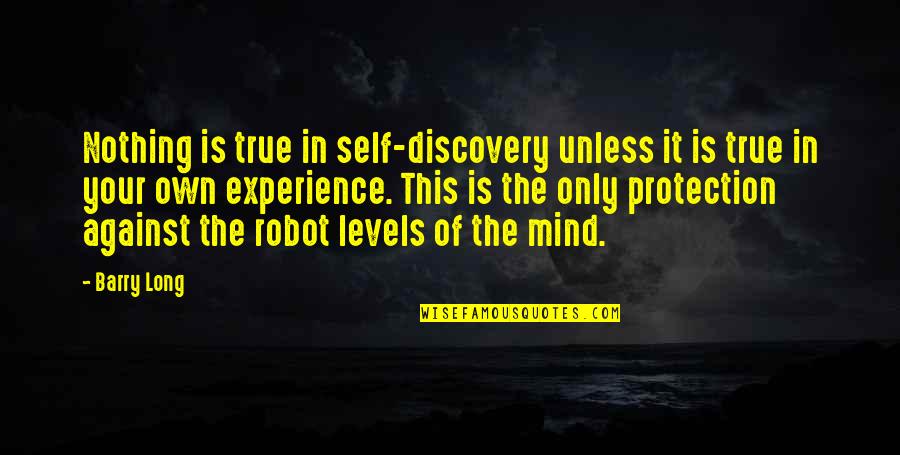 Nothing is true in self-discovery unless it is true in your own experience. This is the only protection against the robot levels of the mind. —
Barry Long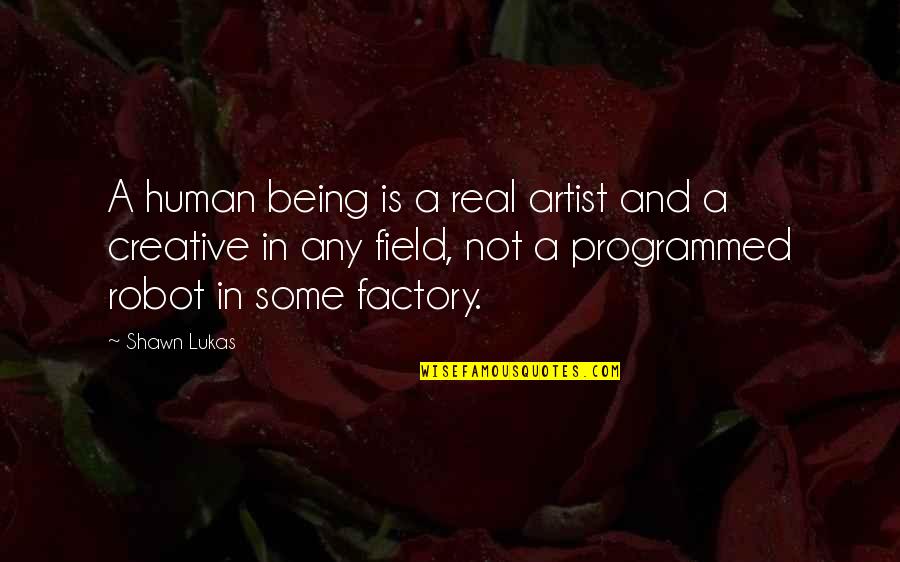 A human being is a real artist and a creative in any field, not a programmed robot in some factory. —
Shawn Lukas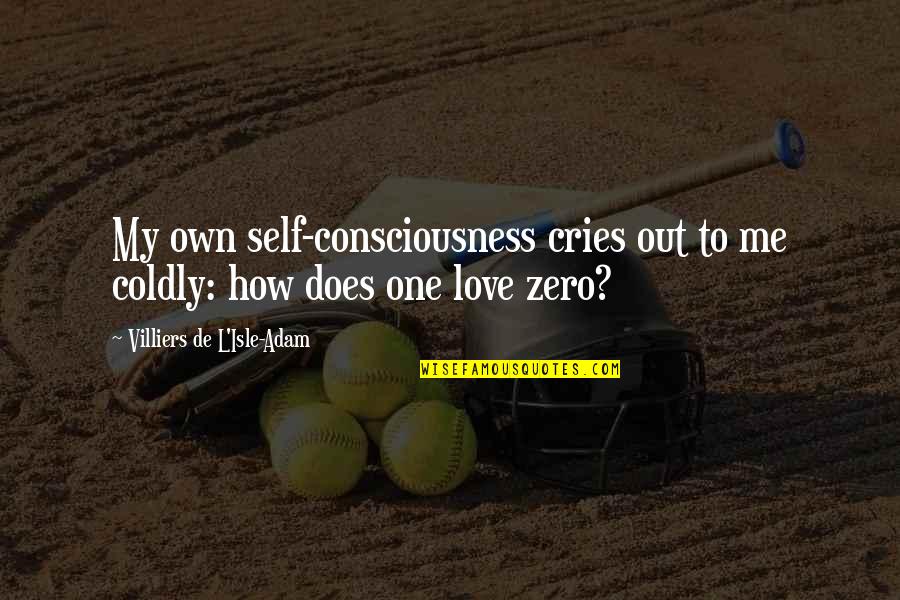 My own self-consciousness cries out to me coldly: how does one love zero? —
Villiers De L'Isle-Adam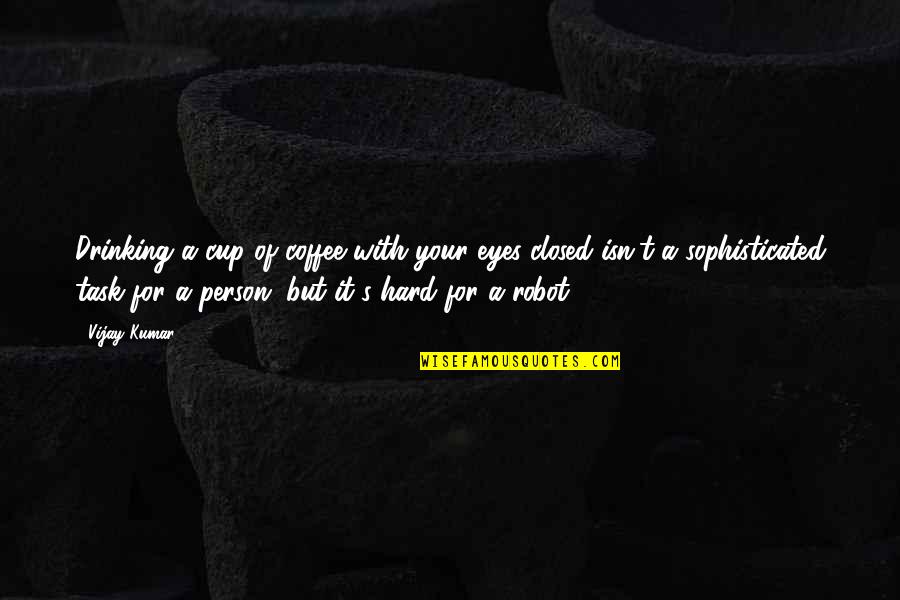 Drinking a cup of coffee with your eyes closed isn't a sophisticated task for a person, but it's hard for a robot. —
Vijay Kumar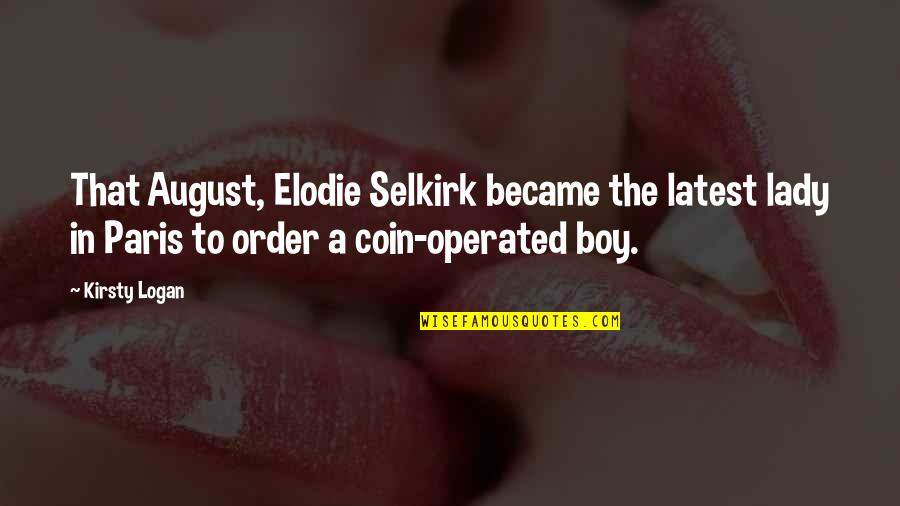 That August, Elodie Selkirk became the latest lady in Paris to order a coin-operated boy. —
Kirsty Logan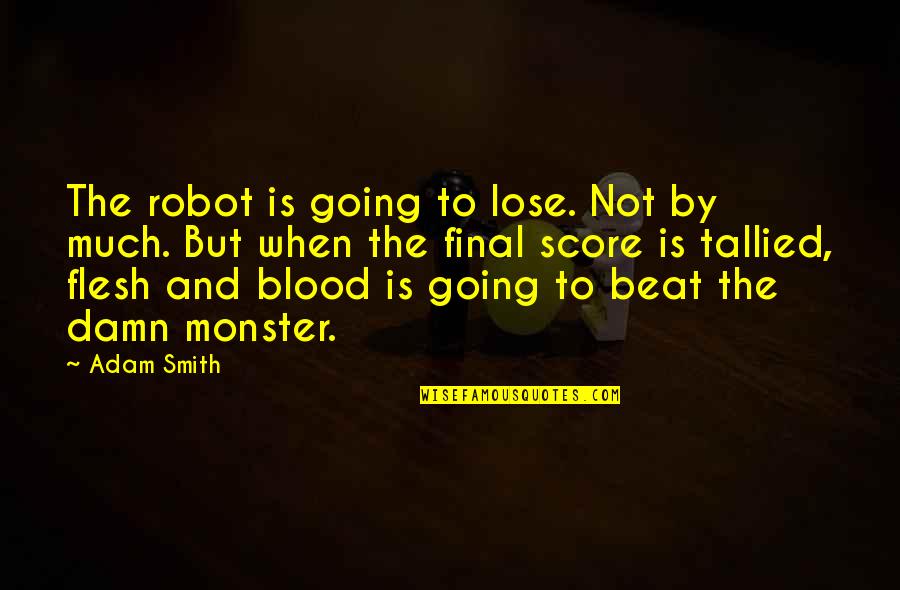 The robot is going to lose. Not by much. But when the final score is tallied, flesh and blood is going to beat the damn monster. —
Adam Smith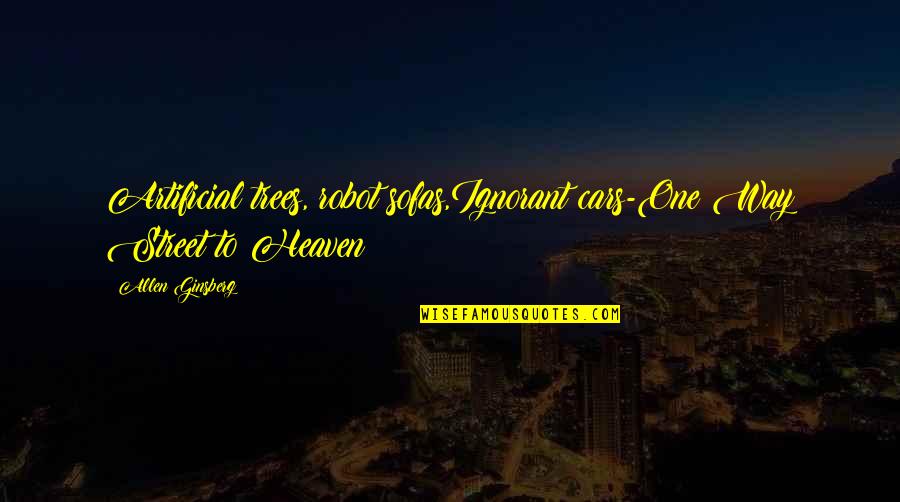 Artificial trees, robot sofas,
Ignorant cars-
One Way Street to Heaven —
Allen Ginsberg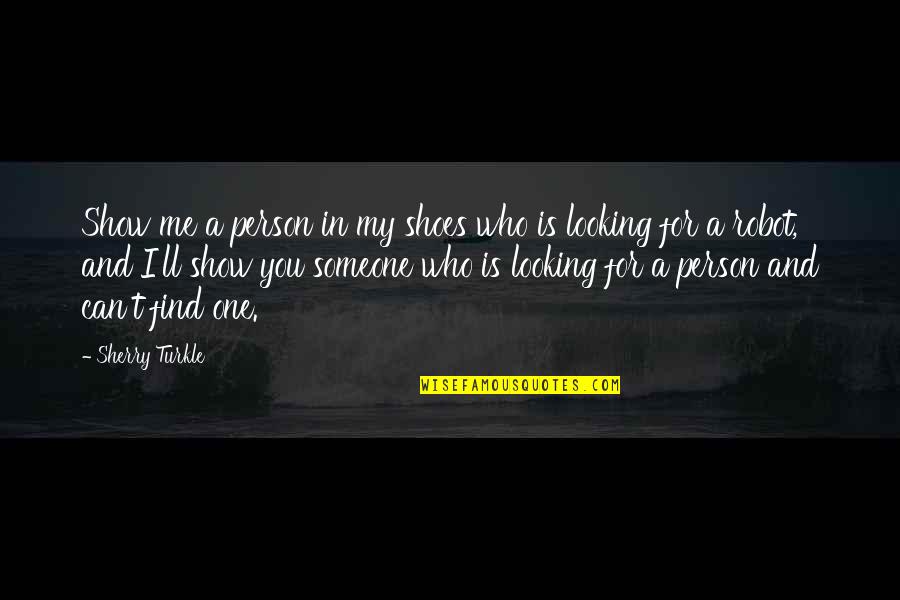 Show me a person in my shoes who is looking for a robot, and I'll show you someone who is looking for a person and can't find one. —
Sherry Turkle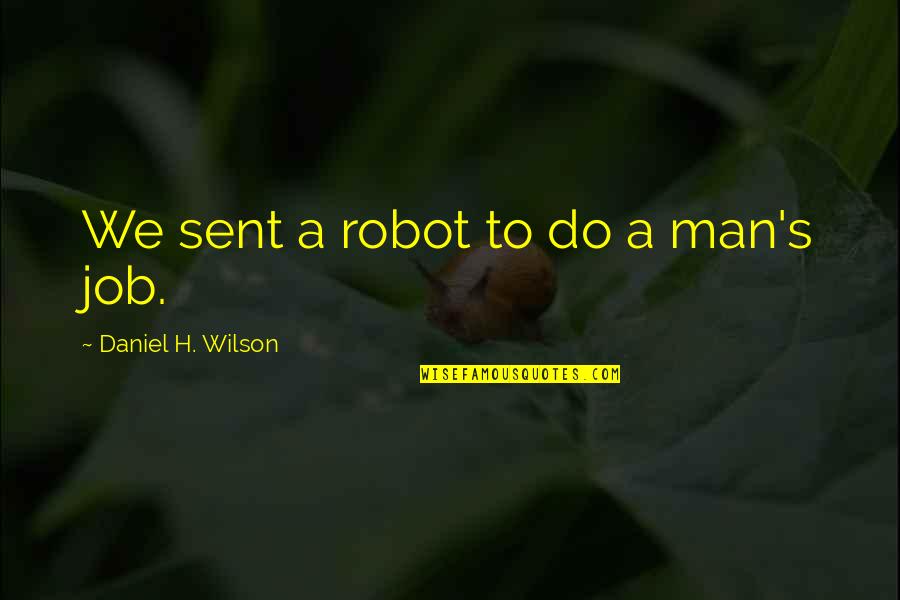 We sent a robot to do a man's job. —
Daniel H. Wilson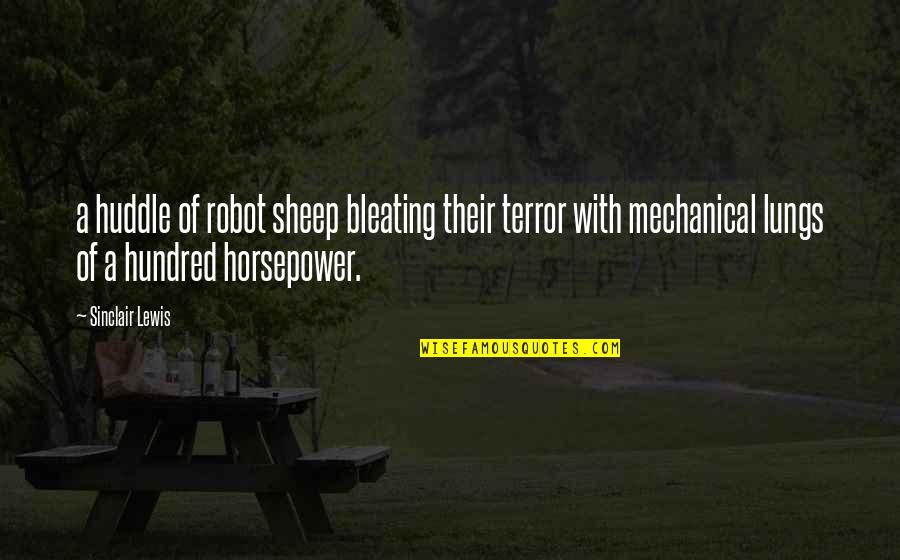 a huddle of robot sheep bleating their terror with mechanical lungs of a hundred horsepower. —
Sinclair Lewis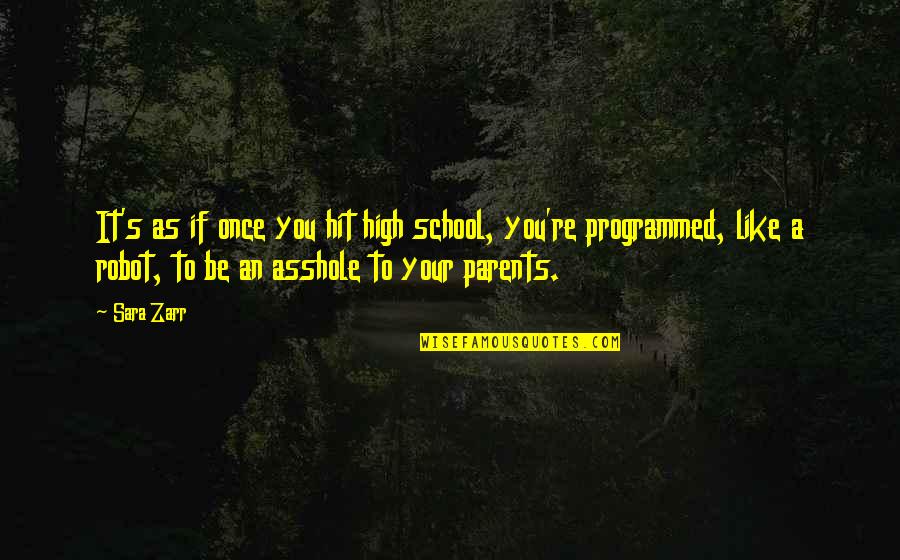 It's as if once you hit high school, you're programmed, like a robot, to be an asshole to your parents. —
Sara Zarr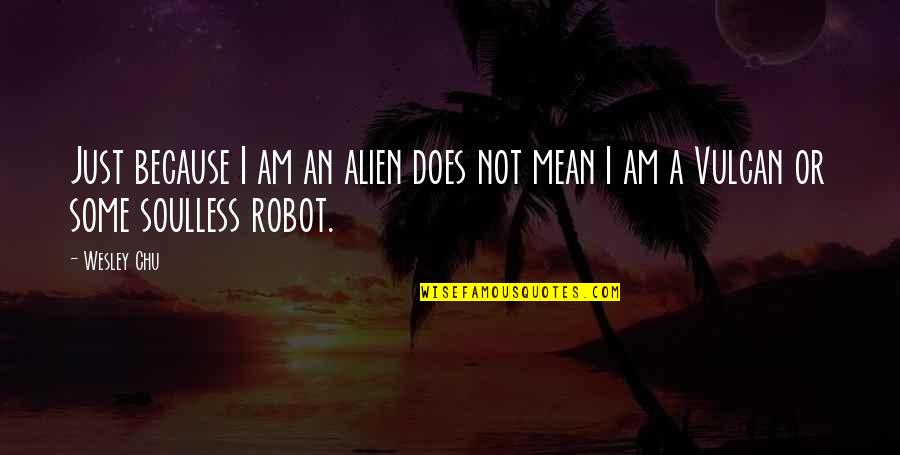 Just because I am an alien does not mean I am a Vulcan or some soulless robot. —
Wesley Chu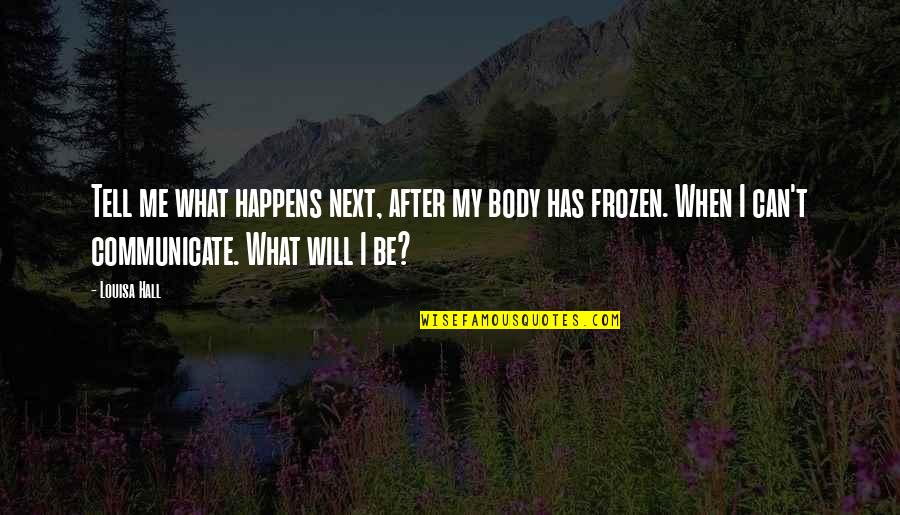 Tell me what happens next, after my body has frozen. When I can't communicate. What will I be? —
Louisa Hall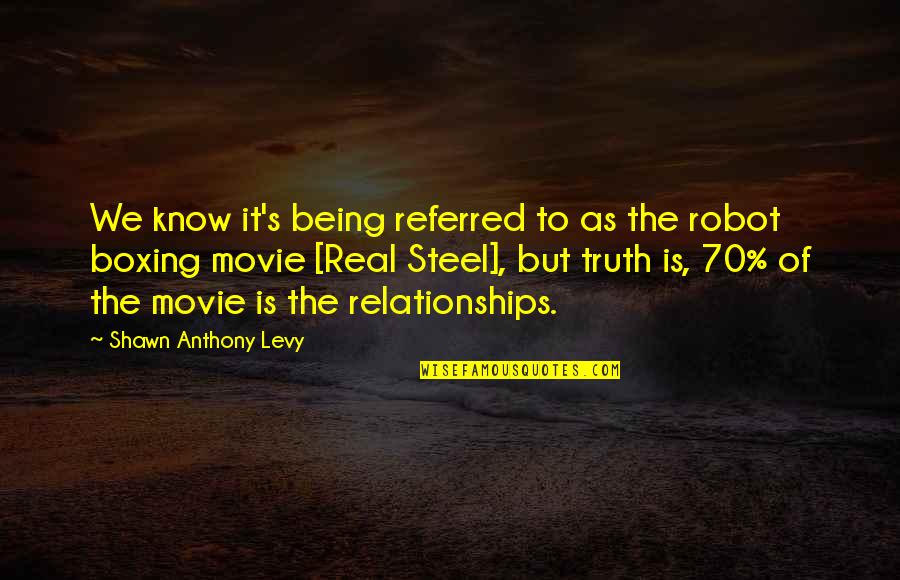 We know it's being referred to as the robot boxing movie [Real Steel], but truth is, 70% of the movie is the relationships. —
Shawn Anthony Levy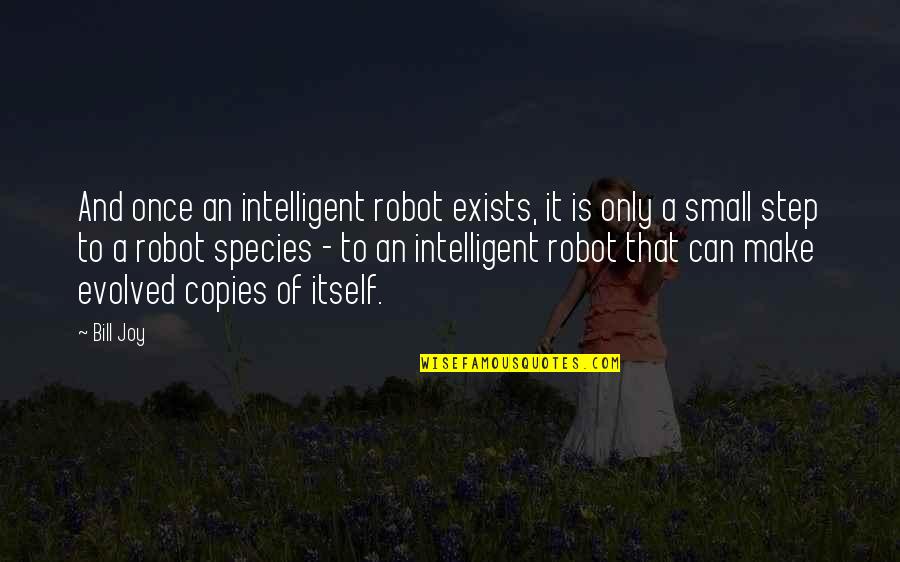 And once an intelligent robot exists, it is only a small step to a robot species - to an intelligent robot that can make evolved copies of itself. —
Bill Joy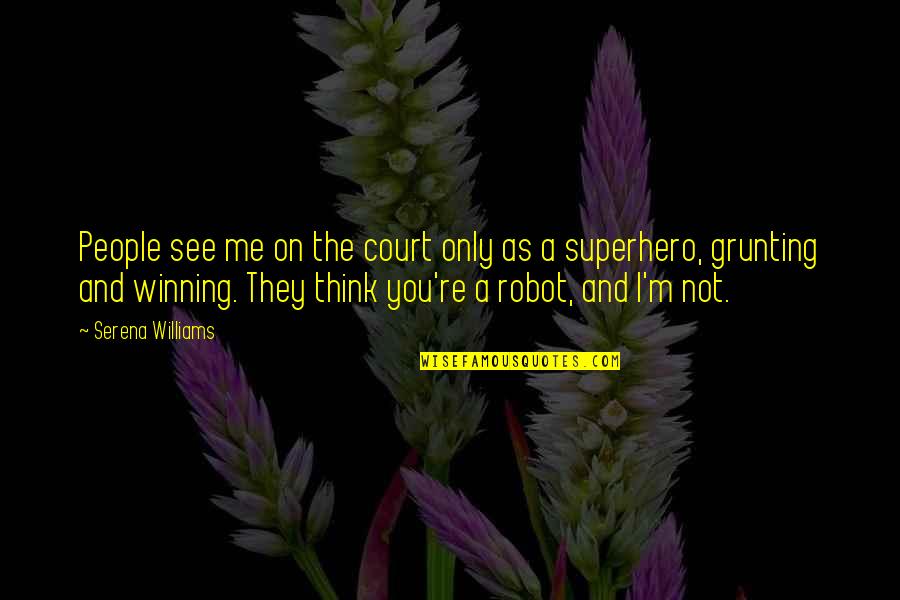 People see me on the court only as a superhero, grunting and winning. They think you're a robot, and I'm not. —
Serena Williams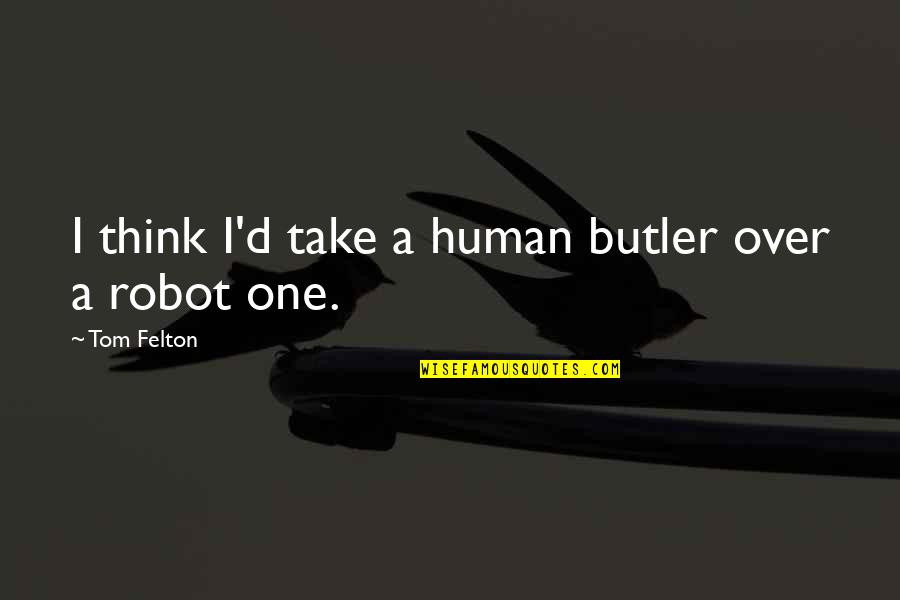 I think I'd take a human butler over a robot one. —
Tom Felton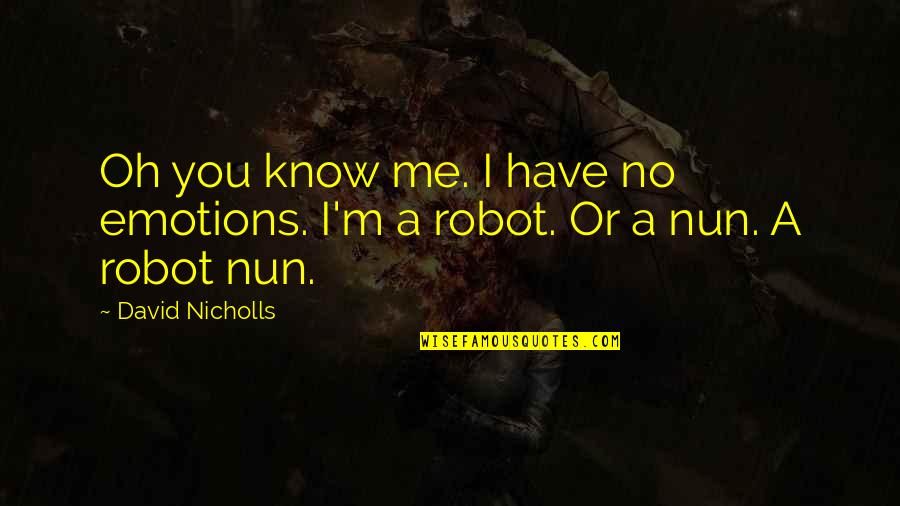 Oh you know me. I have no emotions. I'm a robot. Or a nun. A robot nun. —
David Nicholls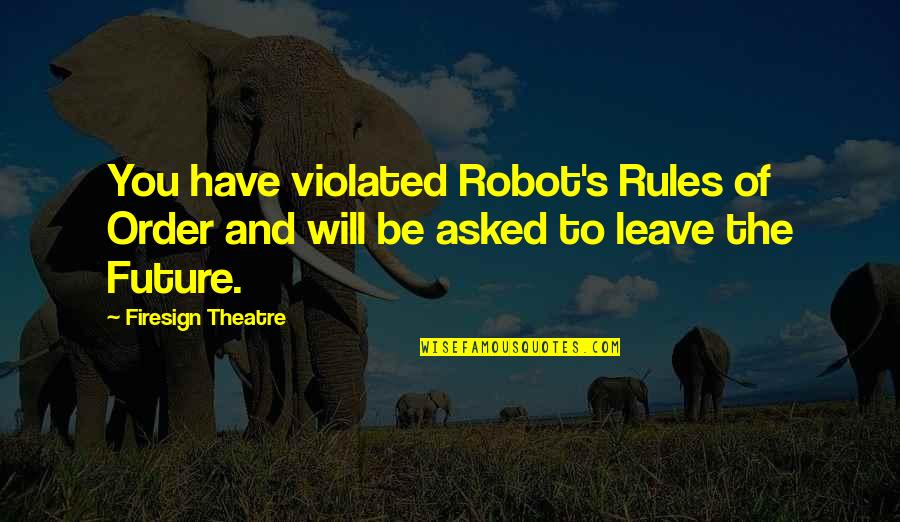 You have violated Robot's Rules of Order and will be asked to leave the Future. —
Firesign Theatre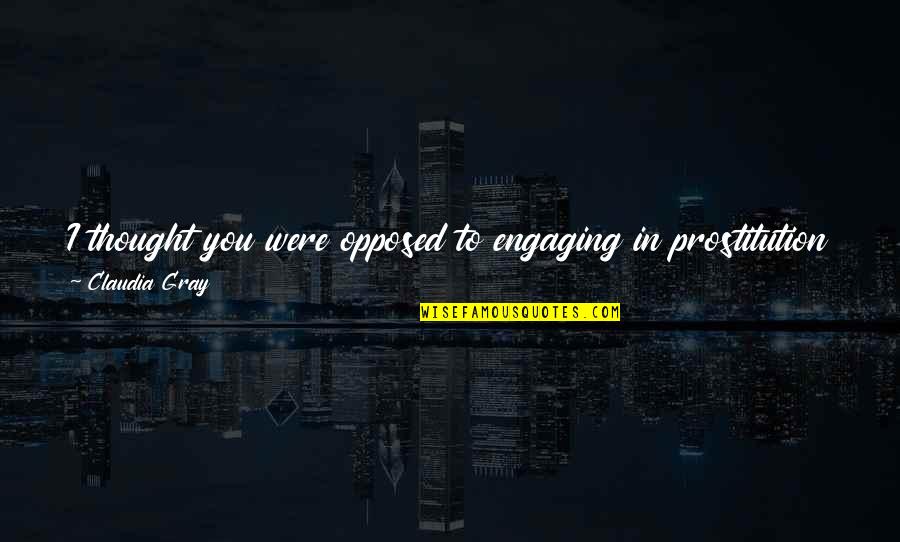 I thought you were opposed to engaging in prostitution to fund our travels."
"That's not what I - is prostitution your answer for everything? —
Claudia Gray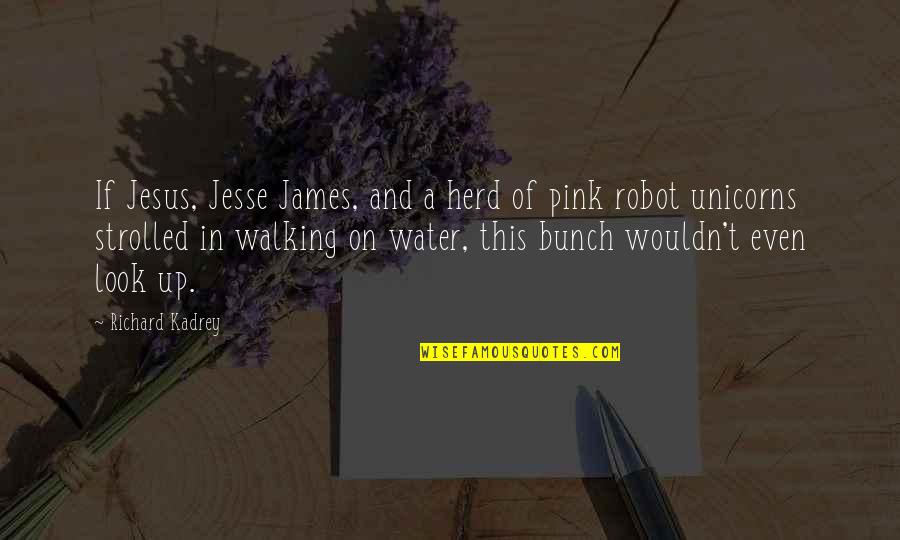 If Jesus, Jesse James, and a herd of pink robot unicorns strolled in walking on water, this bunch wouldn't even look up. —
Richard Kadrey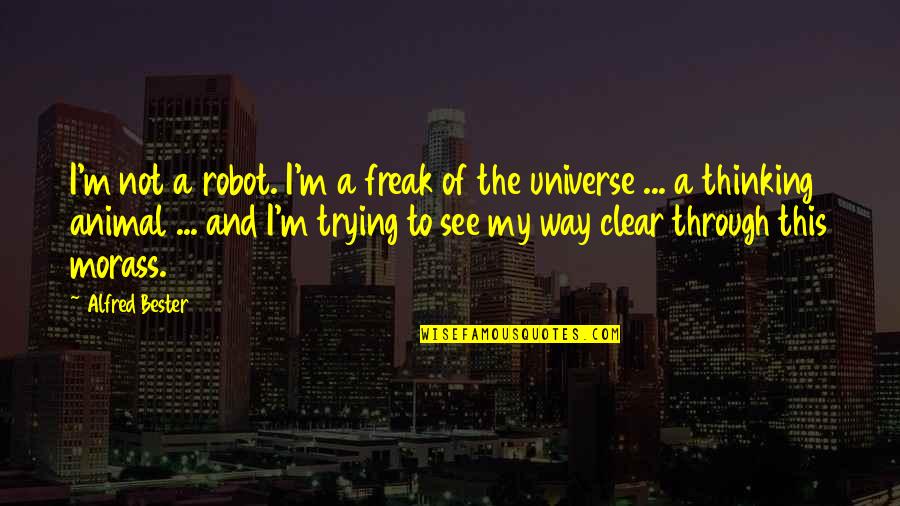 I'm not a robot
. I'm a freak of the universe ... a thinking animal ... and I'm trying to see my way clear through this morass. —
Alfred Bester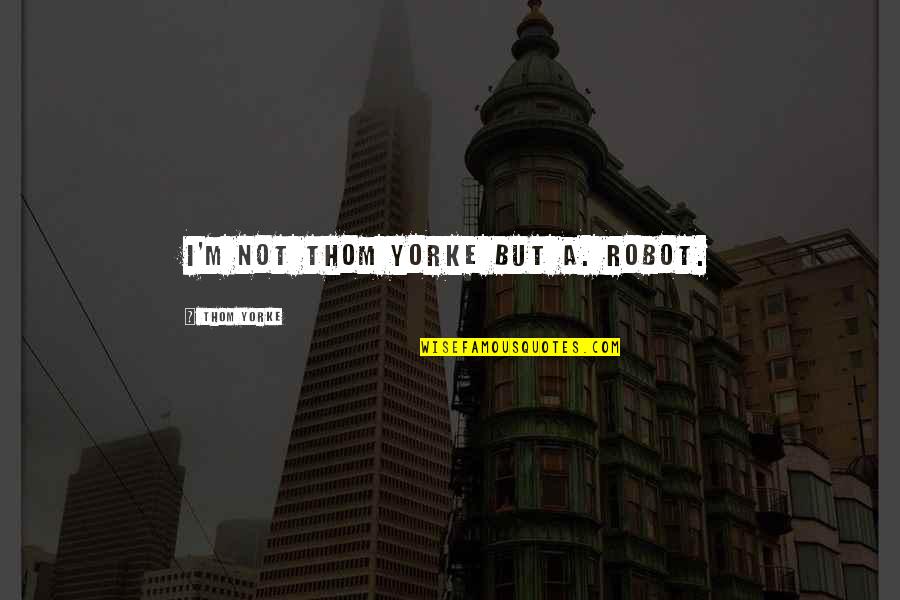 I'M nOT thOM yorkE but a. ROBOT. —
Thom Yorke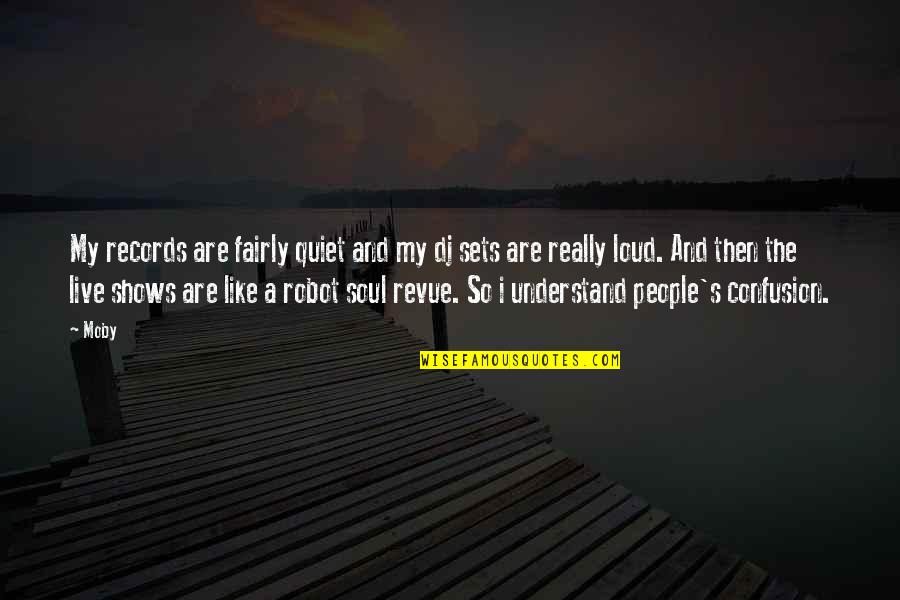 My records are fairly quiet and my dj sets are really loud. And then the live shows are like a robot soul revue. So i understand people's confusion. —
Moby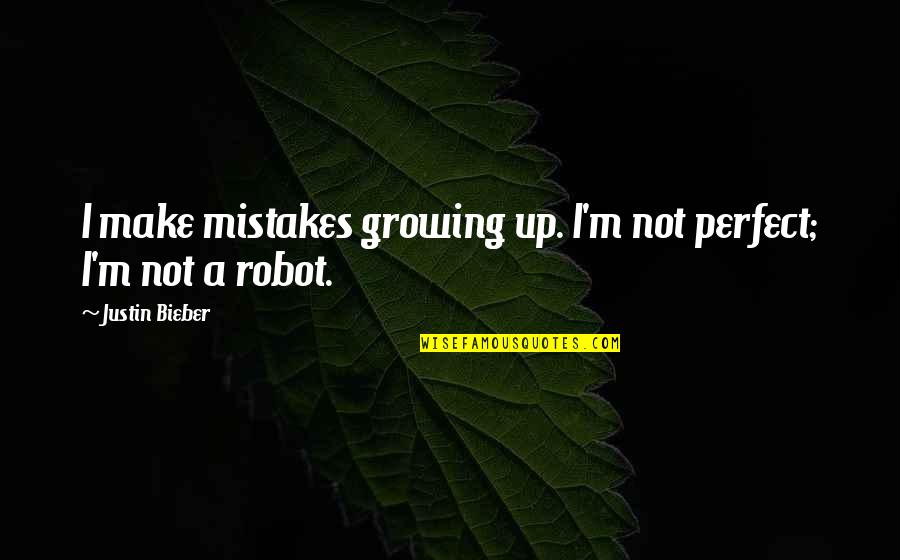 I make mistakes growing up. I'm not perfect;
I'm not a robot
. —
Justin Bieber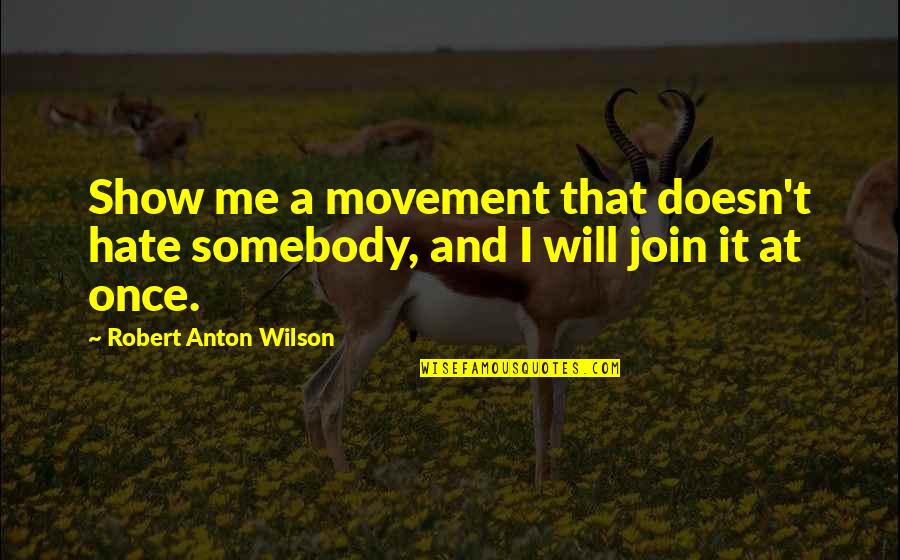 Show me a movement that doesn't hate somebody, and I will join it at once. —
Robert Anton Wilson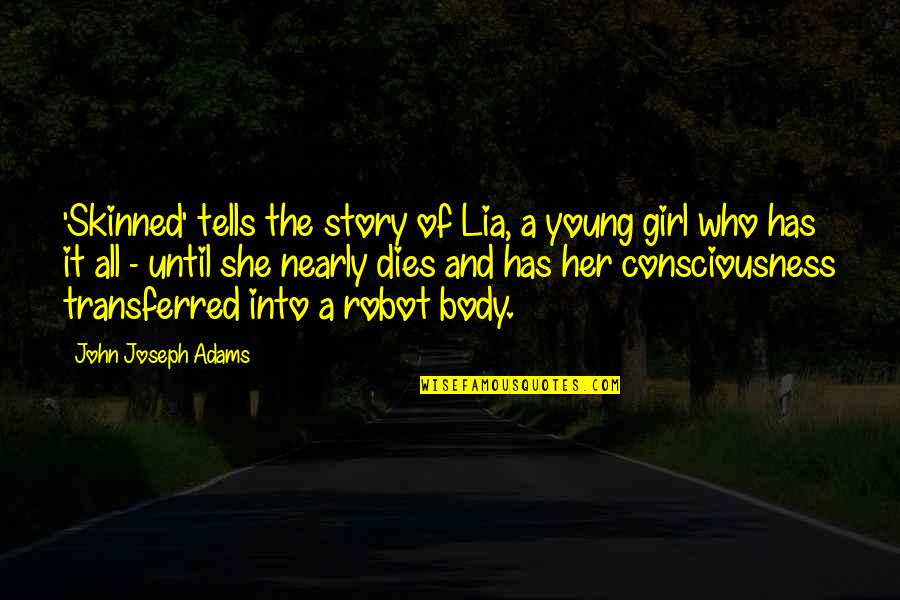 'Skinned' tells the story of Lia, a young girl who has it all - until she nearly dies and has her consciousness transferred into a robot body. —
John Joseph Adams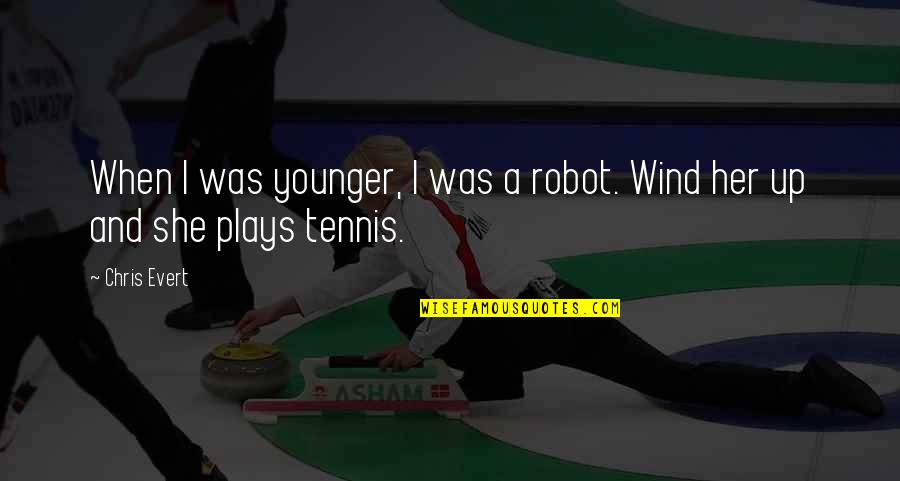 When I was younger, I was a robot. Wind her up and she plays tennis. —
Chris Evert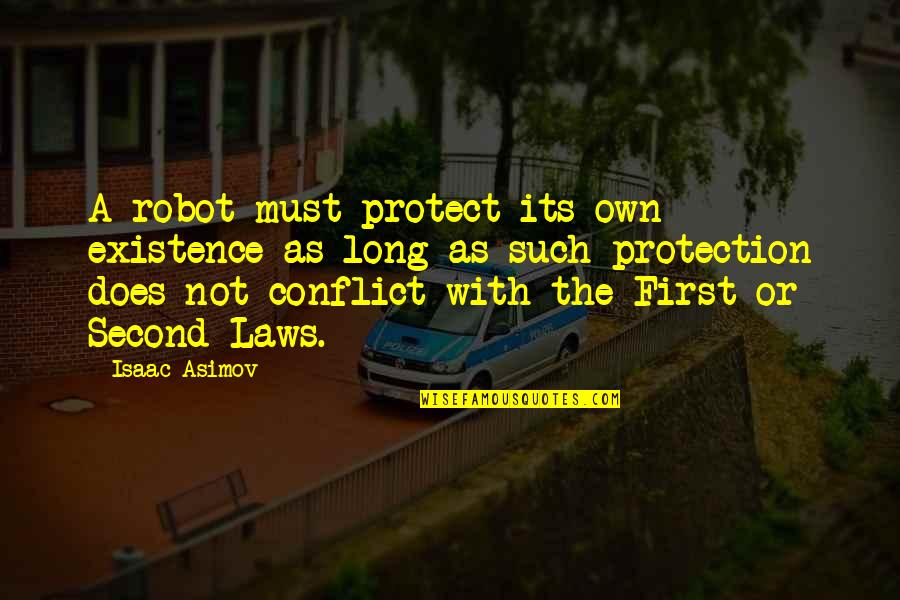 A robot must protect its own existence as long as such protection does not conflict with the First or Second Laws. —
Isaac Asimov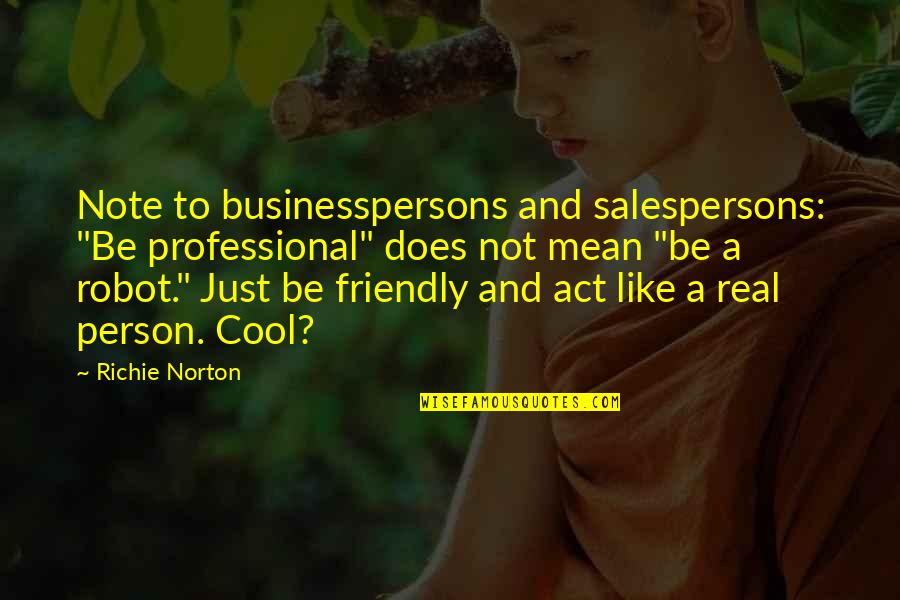 Note to businesspersons and salespersons: "Be professional" does not mean "be a robot." Just be friendly and act like a real person. Cool? —
Richie Norton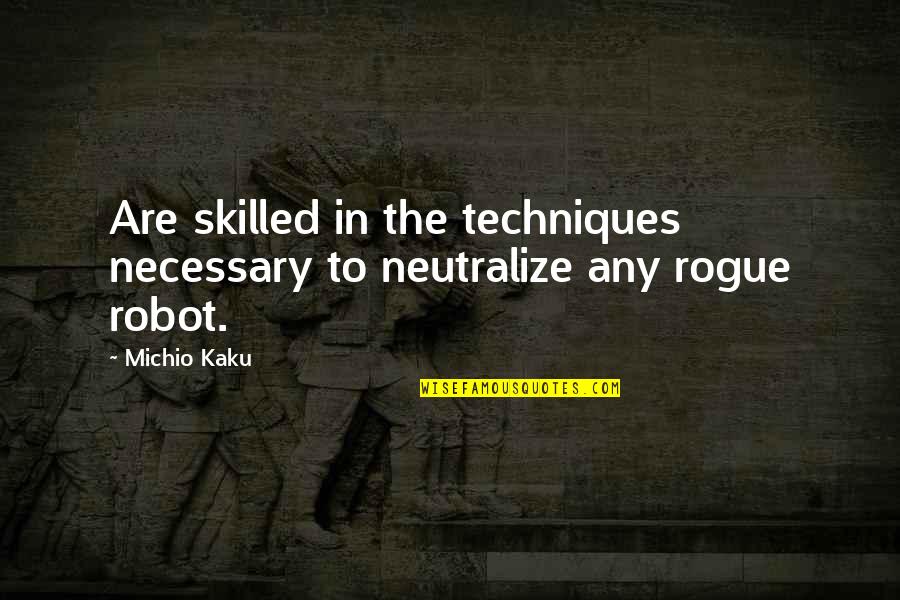 Are skilled in the techniques necessary to neutralize any rogue robot. —
Michio Kaku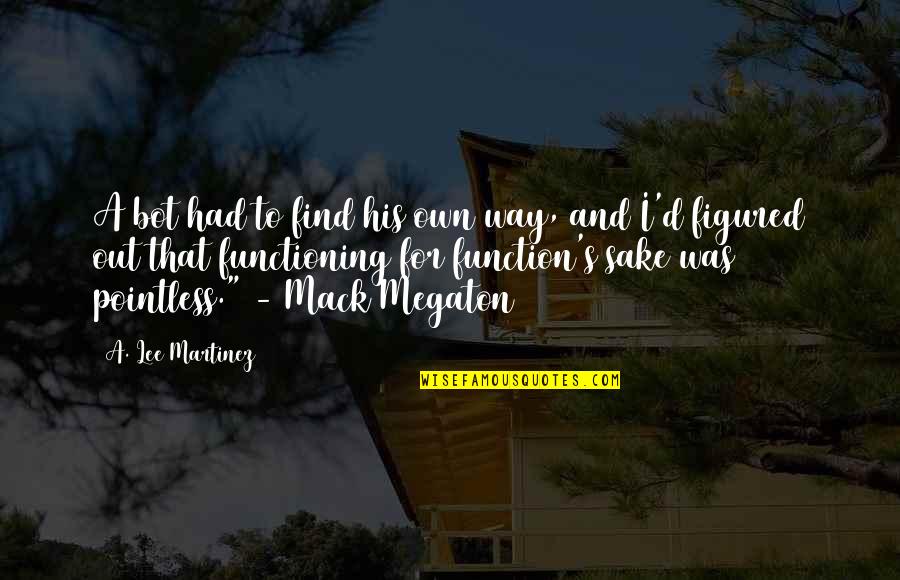 A bot had to find his own way, and I'd figured out that functioning for function's sake was pointless." - Mack Megaton —
A. Lee Martinez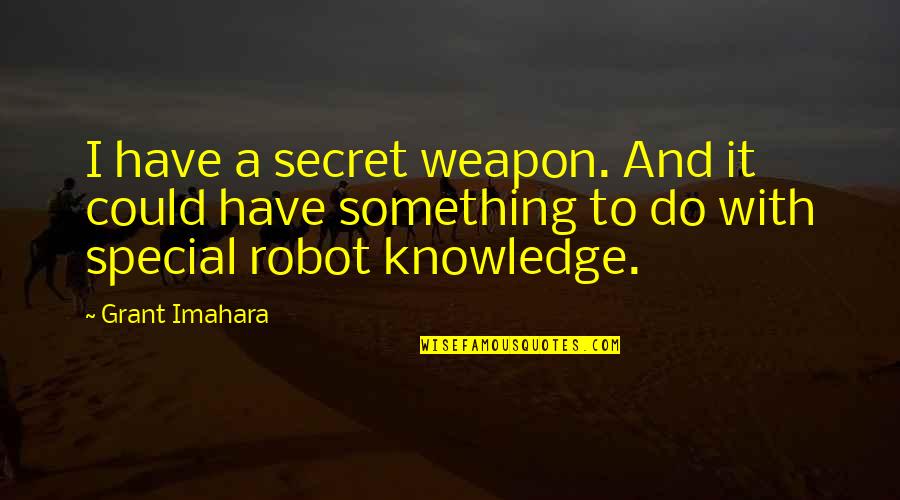 I have a secret weapon. And it could have something to do with special robot knowledge. —
Grant Imahara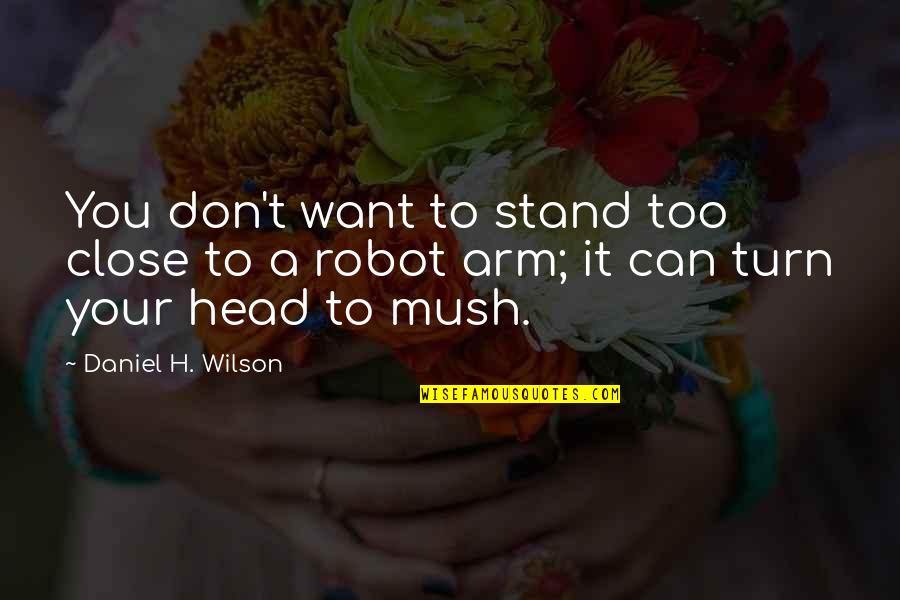 You don't want to stand too close to a robot arm; it can turn your head to mush. —
Daniel H. Wilson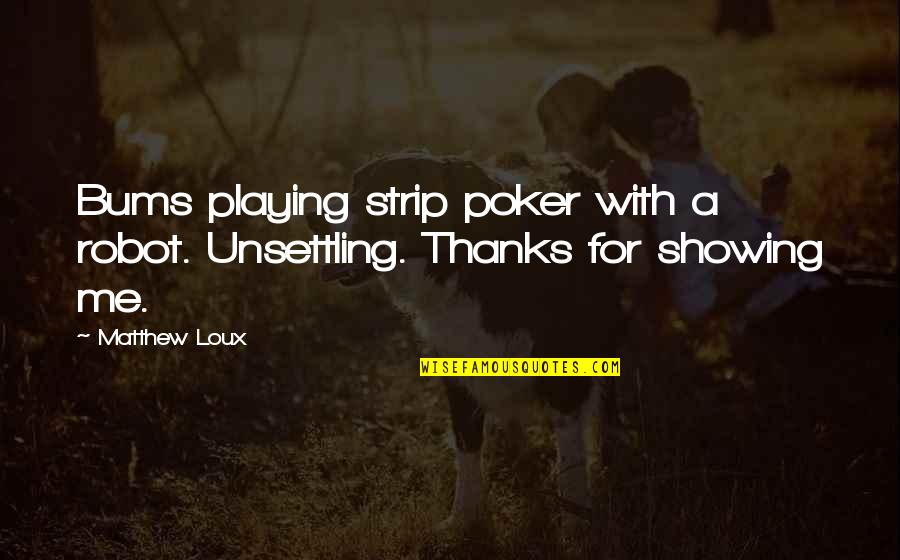 Bums playing strip poker with a robot. Unsettling. Thanks for showing me. —
Matthew Loux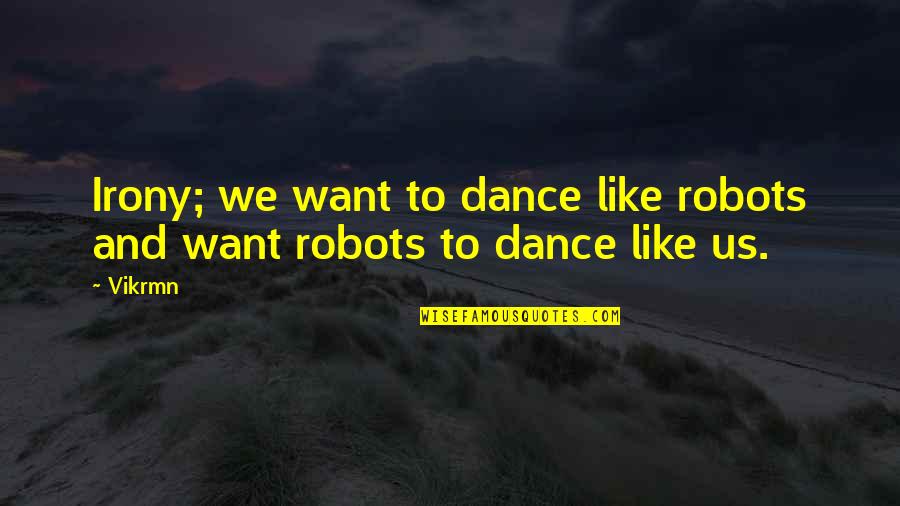 Irony; we want to dance like robots and want robots to dance like us. —
Vikrmn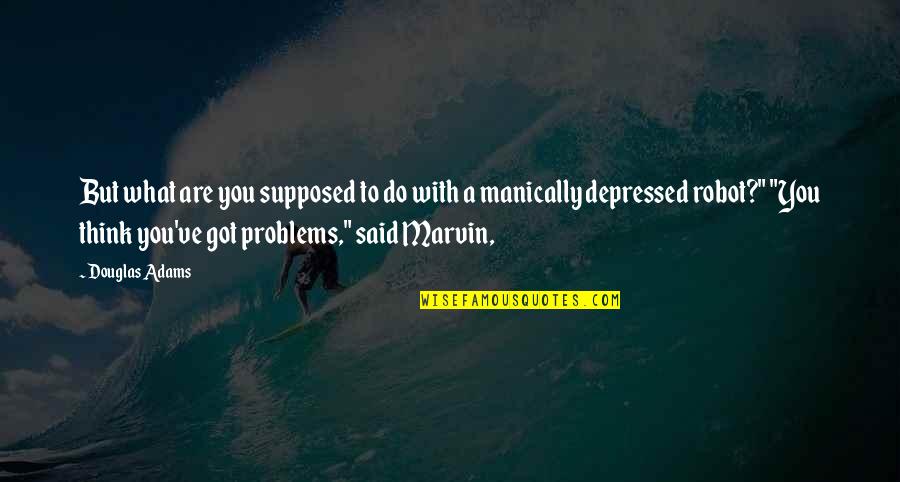 But what are you supposed to do with a manically depressed robot?" "You think you've got problems," said Marvin, —
Douglas Adams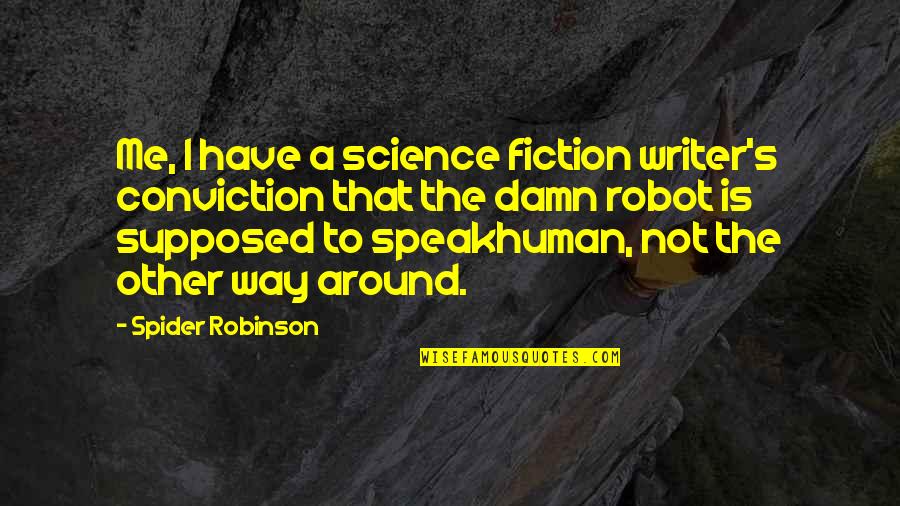 Me, I have a science fiction writer's conviction that the damn robot is supposed to speak
human, not the other way around. —
Spider Robinson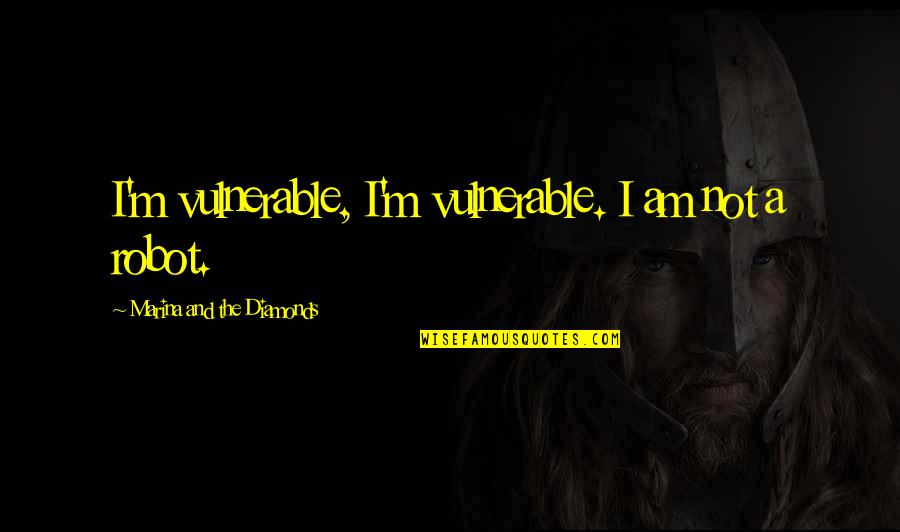 I'm vulnerable, I'm vulnerable. I am not a robot. —
Marina And The Diamonds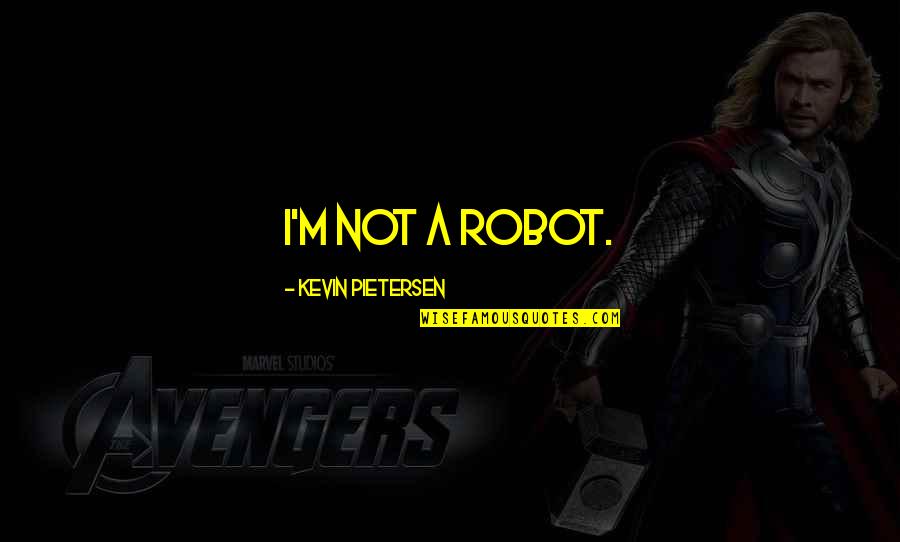 I'm not a robot
. —
Kevin Pietersen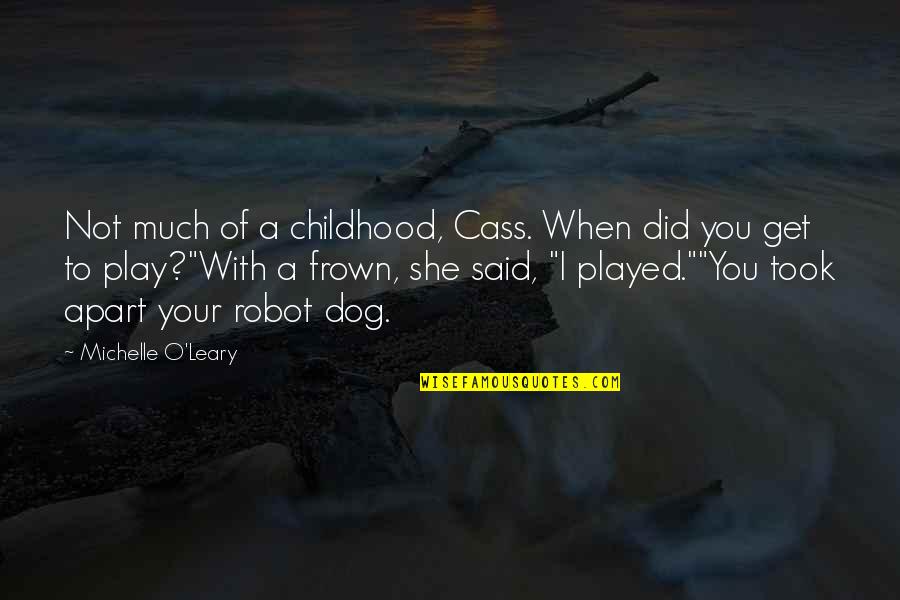 Not much of a childhood, Cass. When did you get to play?"
With a frown, she said, "I played."
"You took apart your robot dog. —
Michelle O'Leary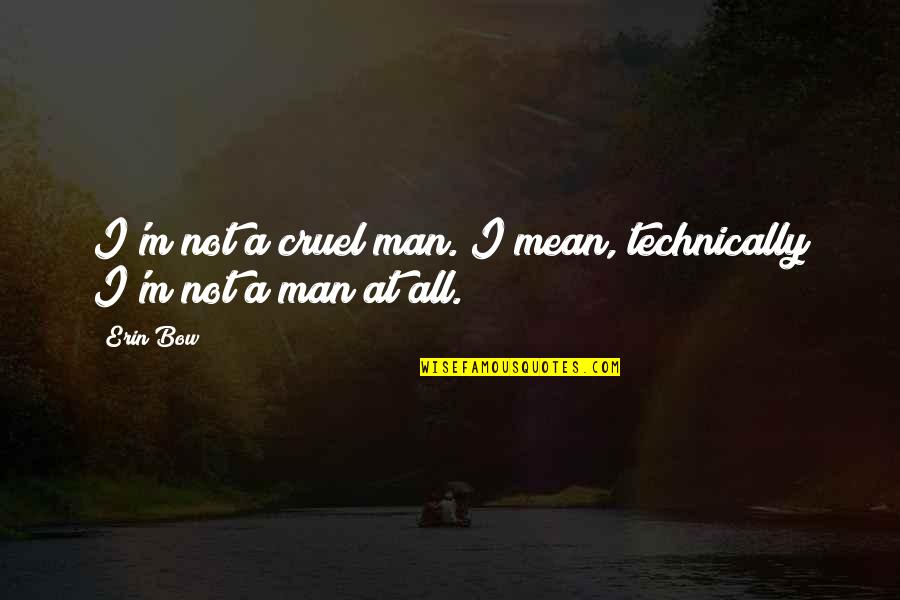 I'm not a cruel man. I mean, technically I'm not a man at all. —
Erin Bow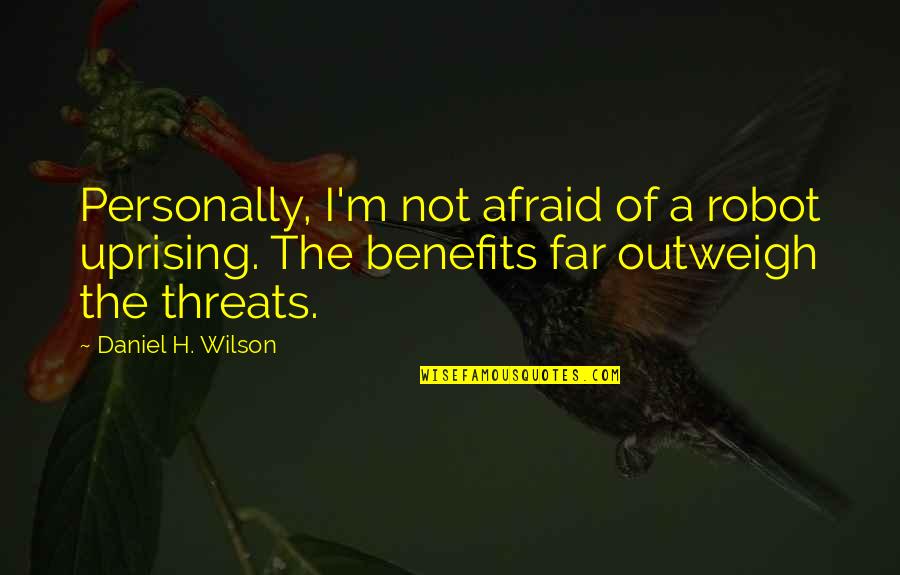 Personally, I'm not afraid of a robot uprising. The benefits far outweigh the threats. —
Daniel H. Wilson