Wolfgang Pauli Quotes
Top 26 wise famous quotes and sayings by Wolfgang Pauli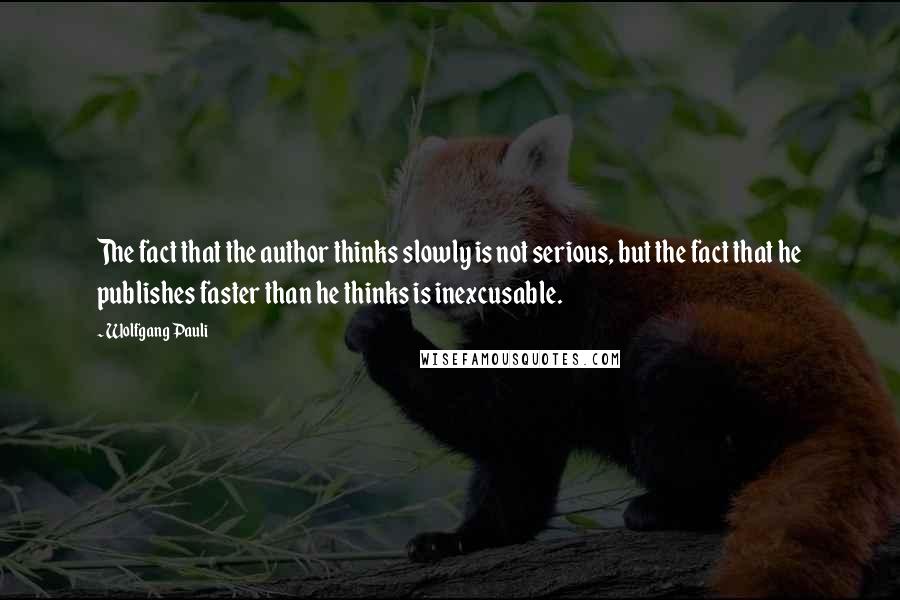 The fact that the author thinks slowly is not serious, but the fact that he publishes faster than he thinks is inexcusable.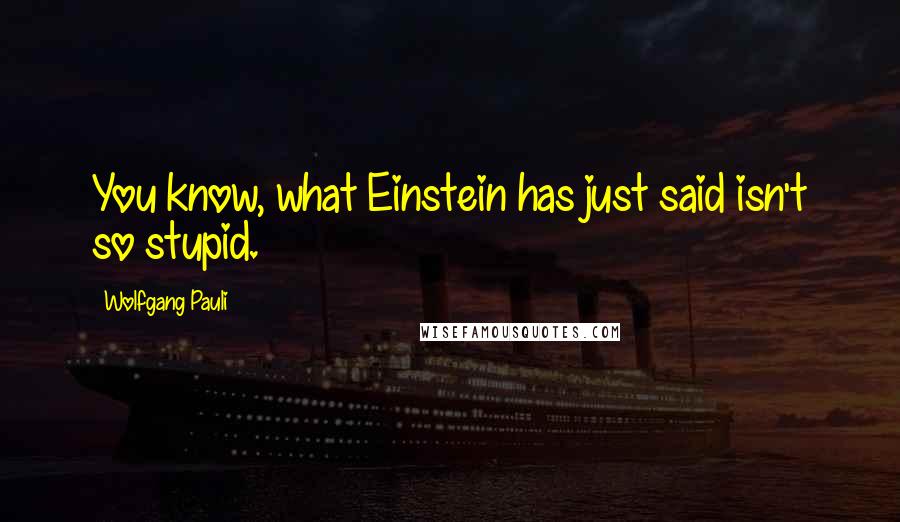 You know, what Einstein has just said isn't so stupid.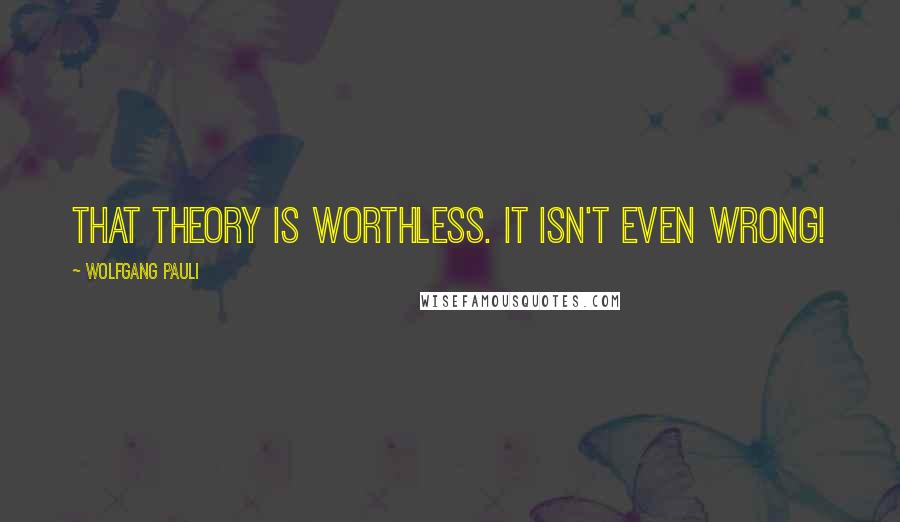 That theory is worthless. It isn't even wrong!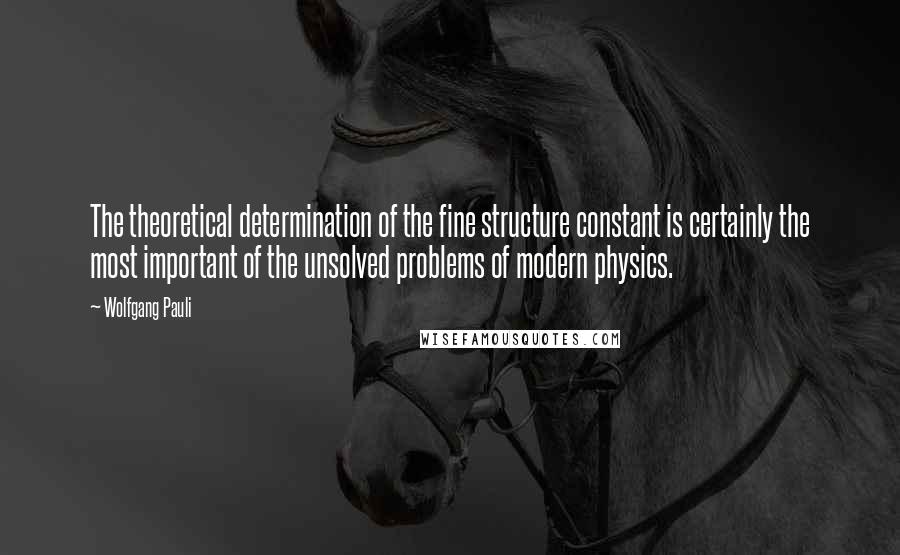 The theoretical determination of the fine structure constant is certainly the most important of the unsolved problems of modern physics.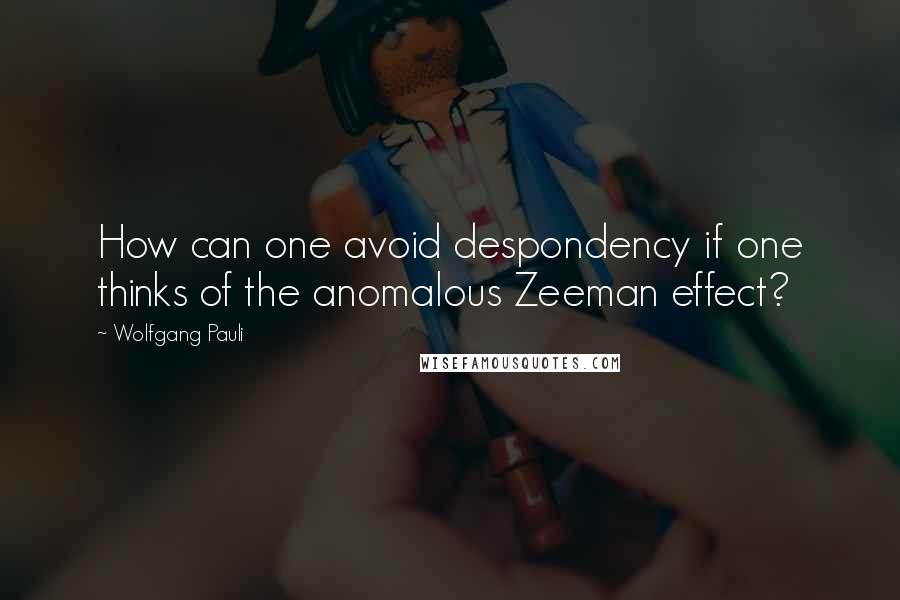 How can one avoid despondency if one thinks of the anomalous Zeeman effect?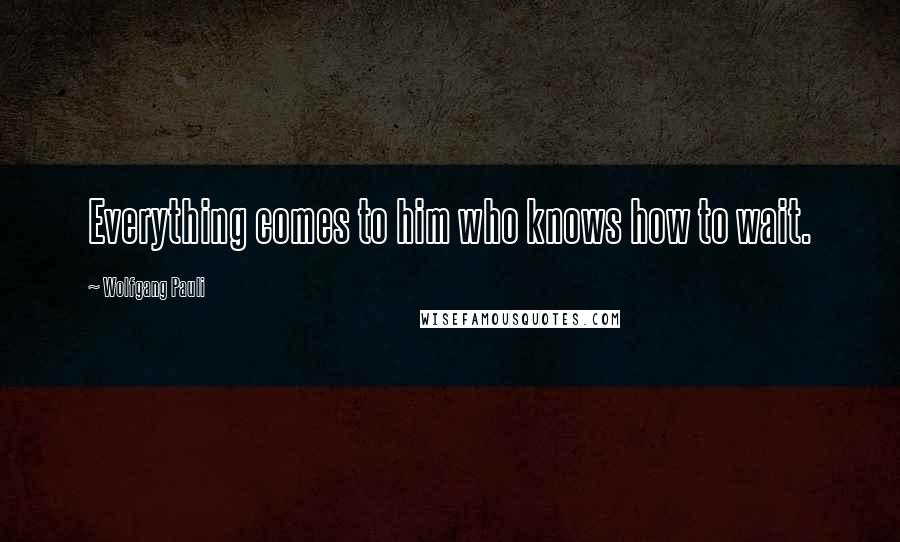 Everything comes to him who knows how to wait.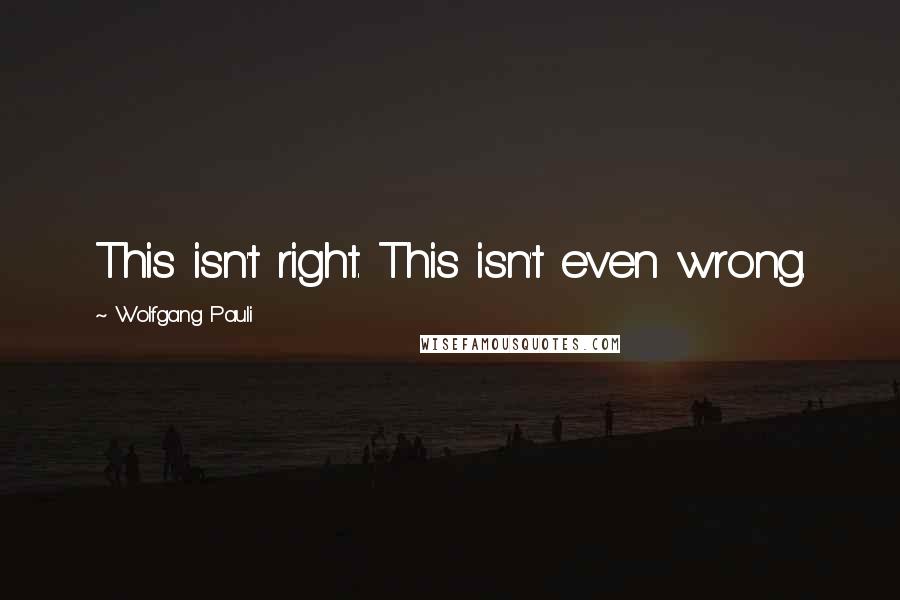 This isn't right. This isn't even wrong.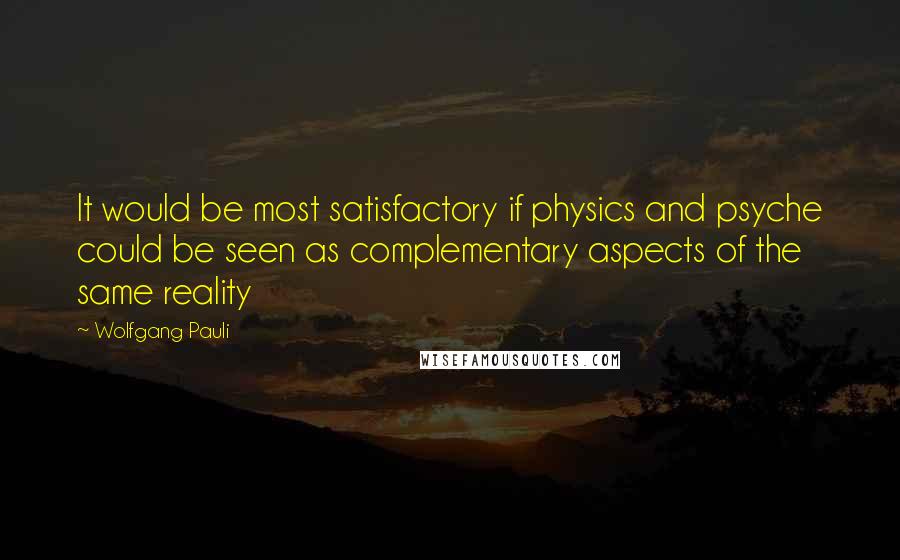 It would be most satisfactory if physics and psyche could be seen as complementary aspects of the same reality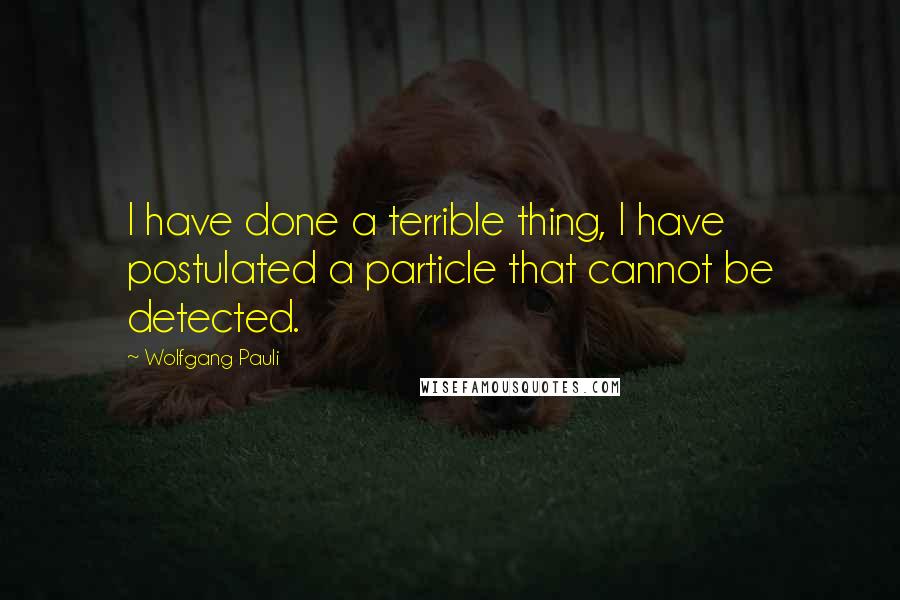 I have done a terrible thing, I have postulated a particle that cannot be detected.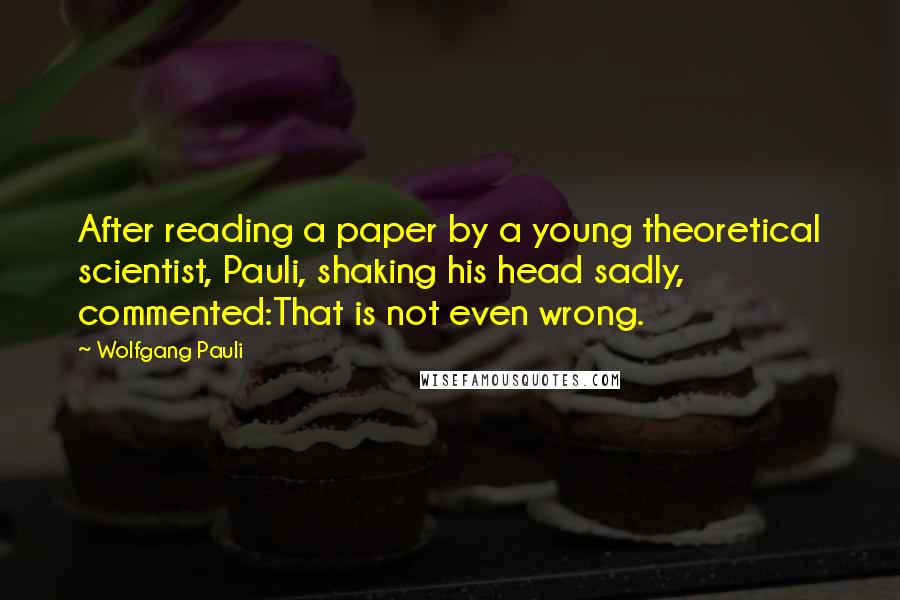 After reading a paper by a young theoretical scientist, Pauli, shaking his head sadly, commented:
That is not even wrong.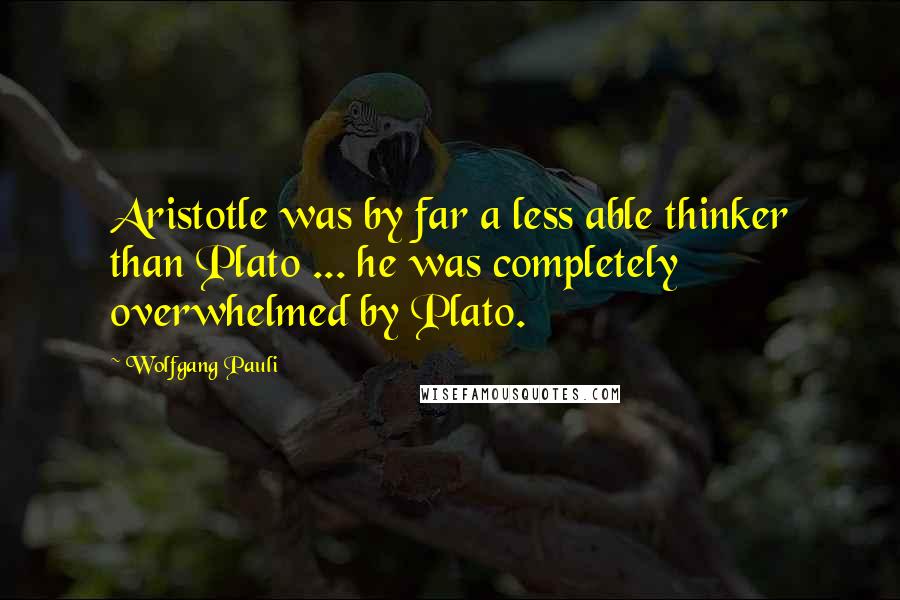 Aristotle was by far a less able thinker than Plato ... he was completely overwhelmed by Plato.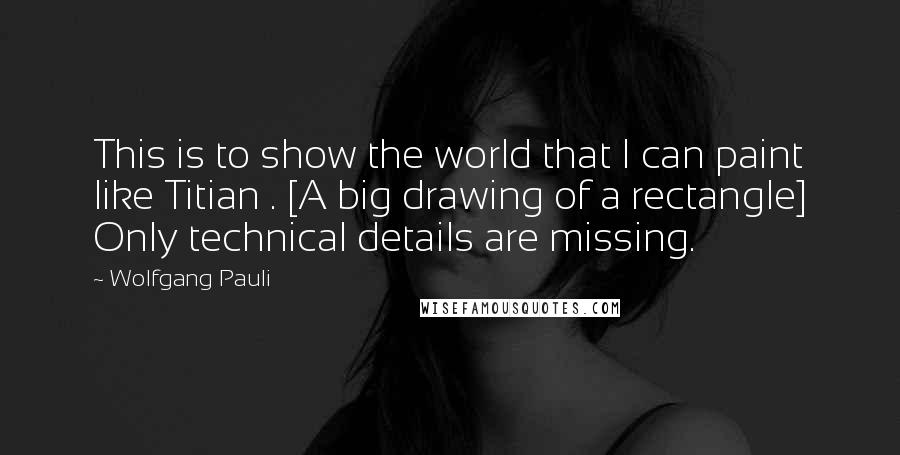 This is to show the world that I can paint like Titian . [A big drawing of a rectangle] Only technical details are missing.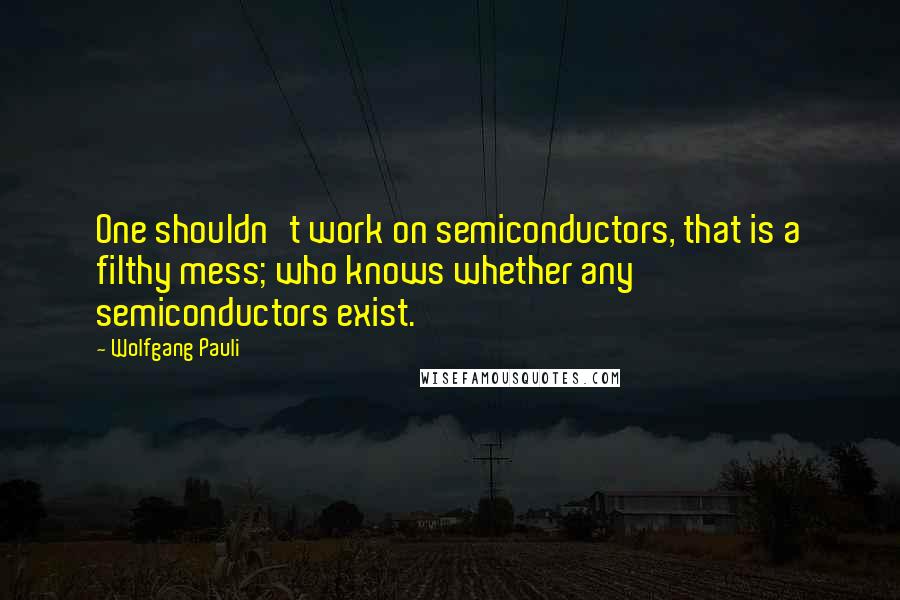 One shouldn't work on semiconductors, that is a filthy mess; who knows whether any semiconductors exist.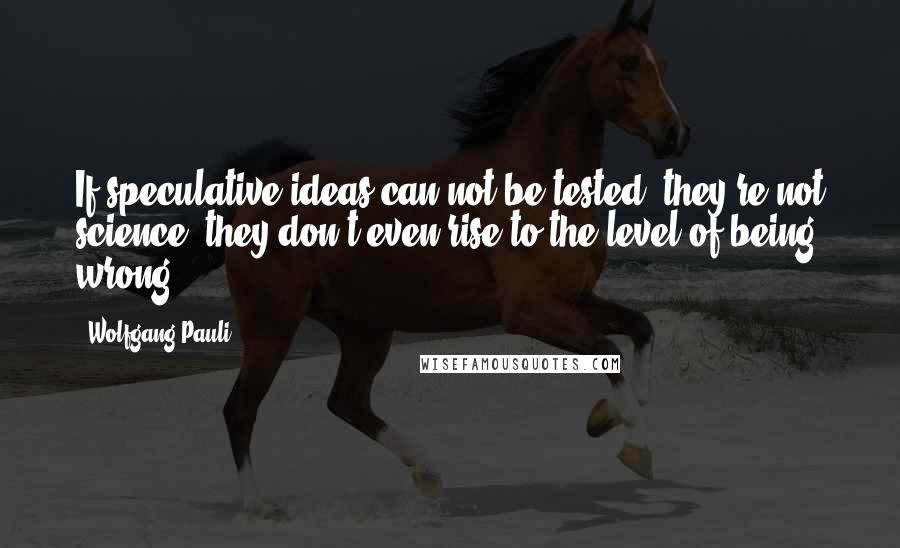 If speculative ideas can not be tested, they're not science; they don't even rise to the level of being wrong.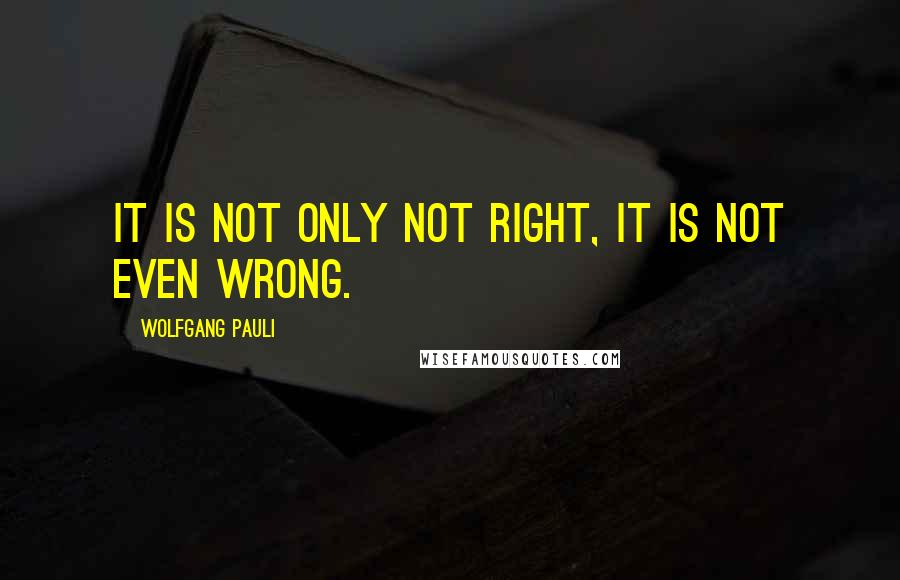 It is not only not right, it is not even wrong.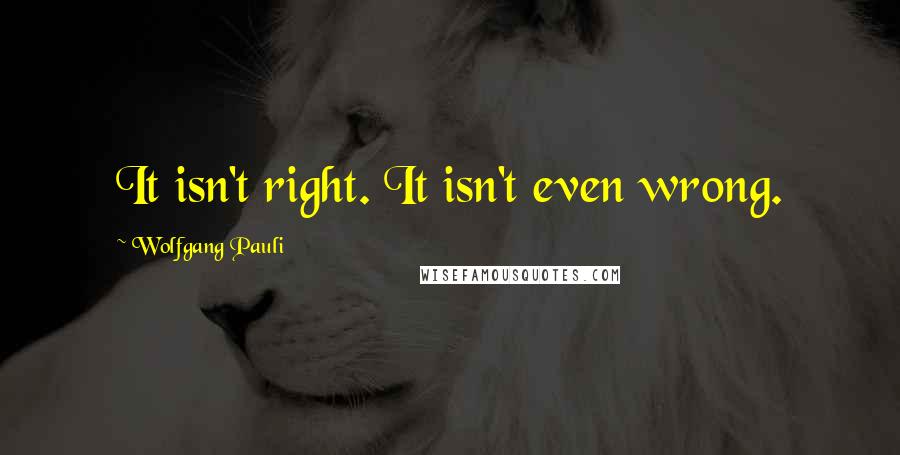 It isn't right. It isn't even wrong.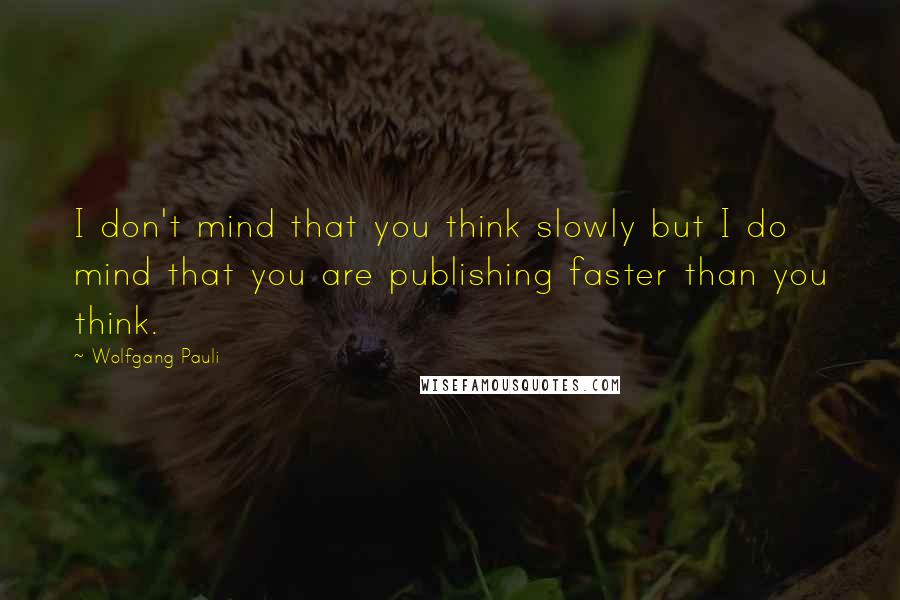 I don't mind that you think slowly but I do mind that you are publishing faster than you think.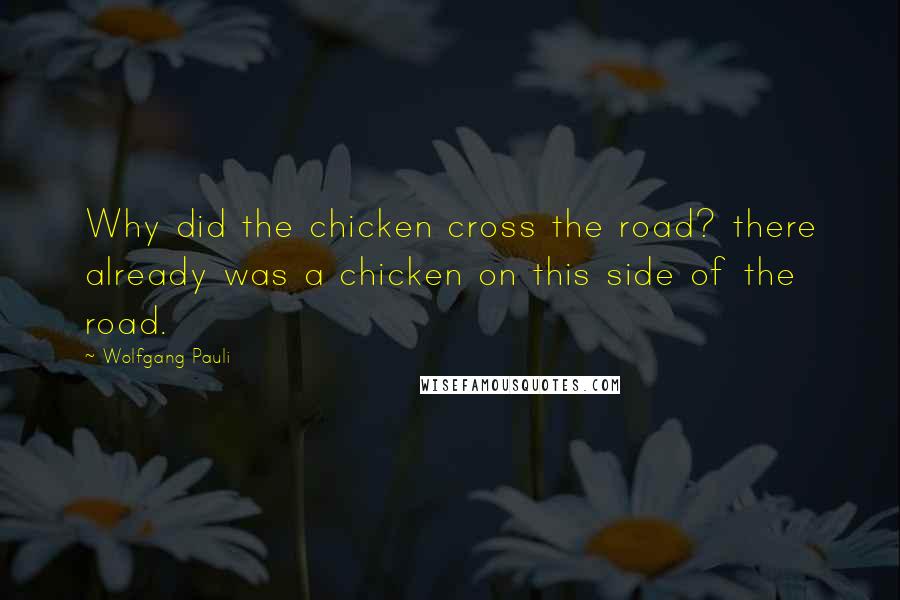 Why did the chicken cross the road? there already was a chicken on this side of the road.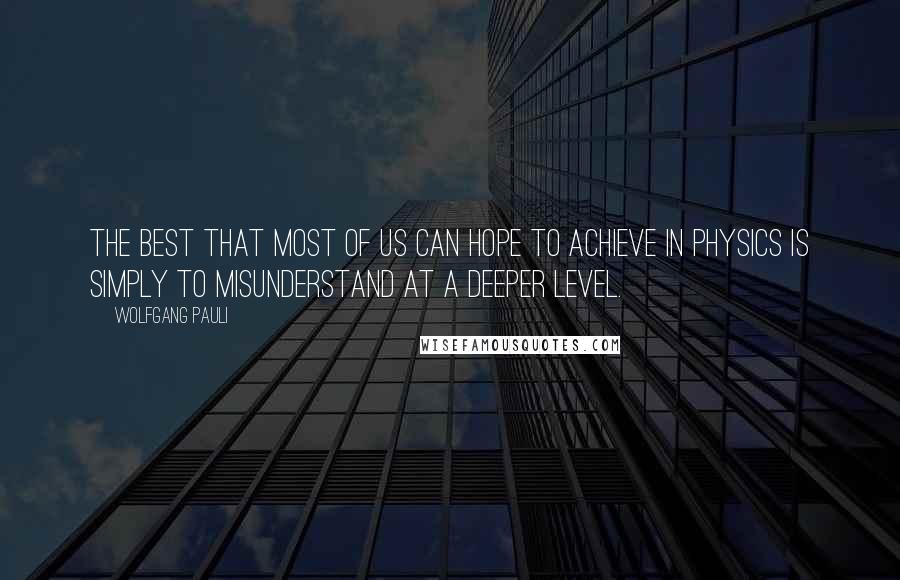 The best that most of us can hope to achieve in physics is simply to misunderstand at a deeper level.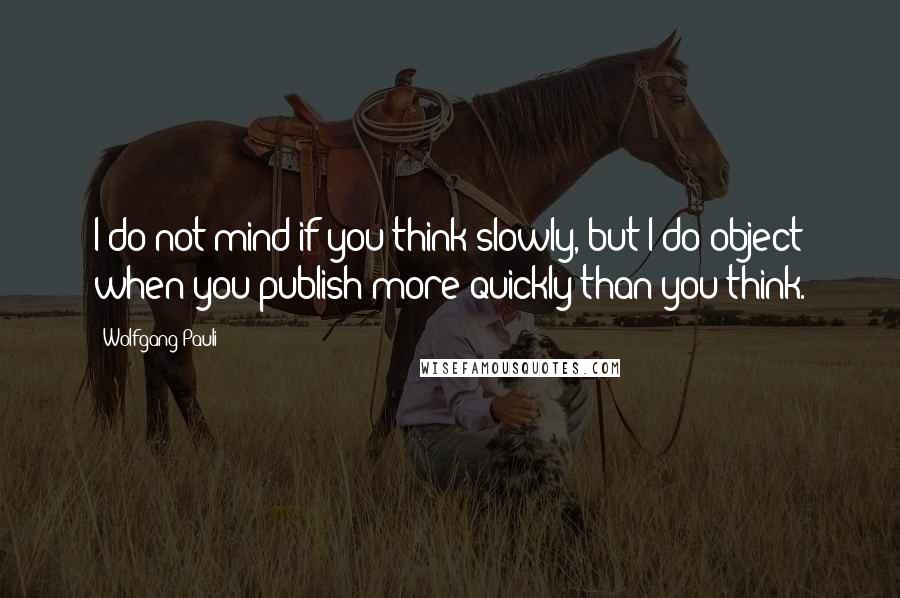 I do not mind if you think slowly, but I do object when you publish more quickly than you think.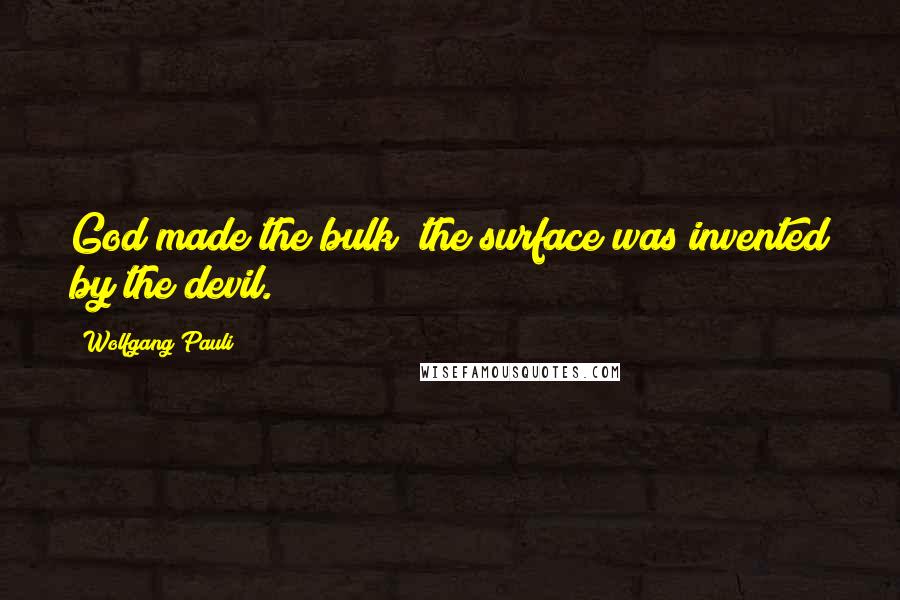 God made the bulk; the surface was invented by the devil.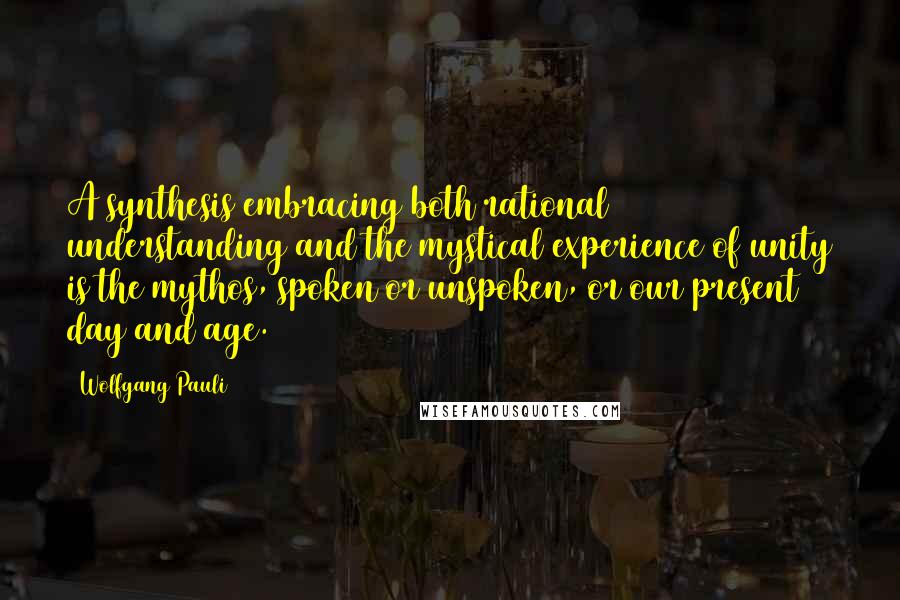 A synthesis embracing both rational understanding and the mystical experience of unity is the mythos, spoken or unspoken, or our present day and age.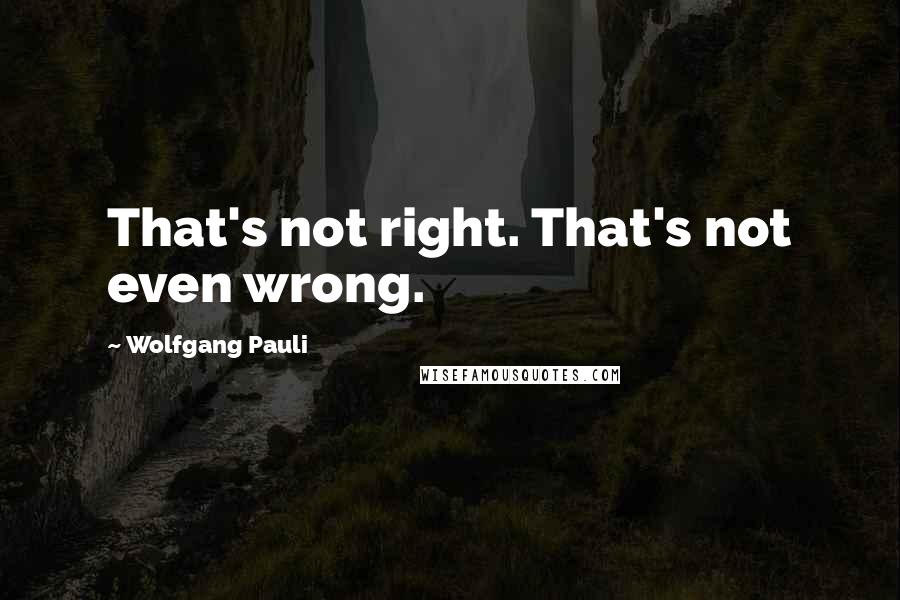 That's not right. That's not even wrong.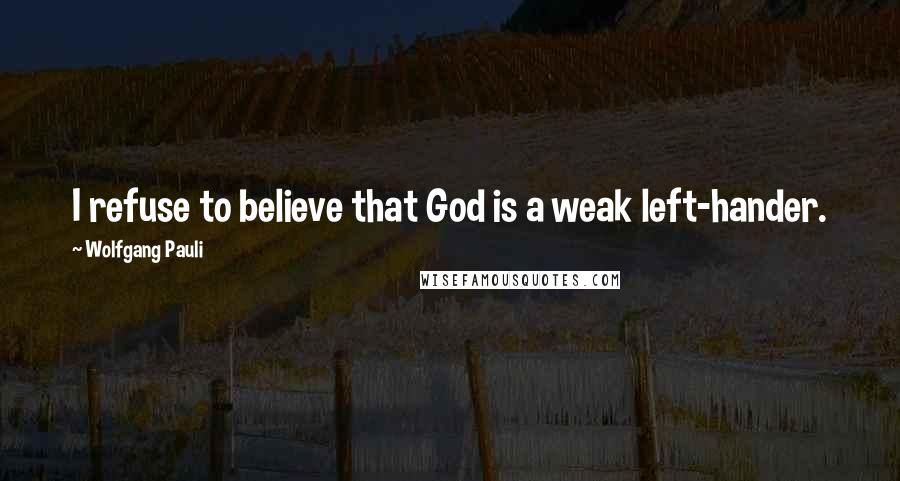 I refuse to believe that God is a weak left-hander.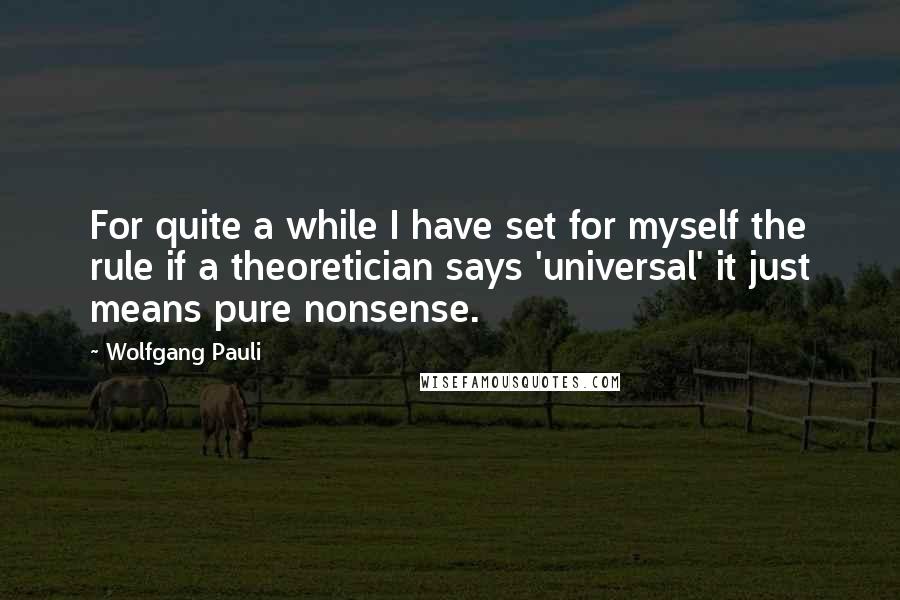 For quite a while I have set for myself the rule if a theoretician says 'universal' it just means pure nonsense.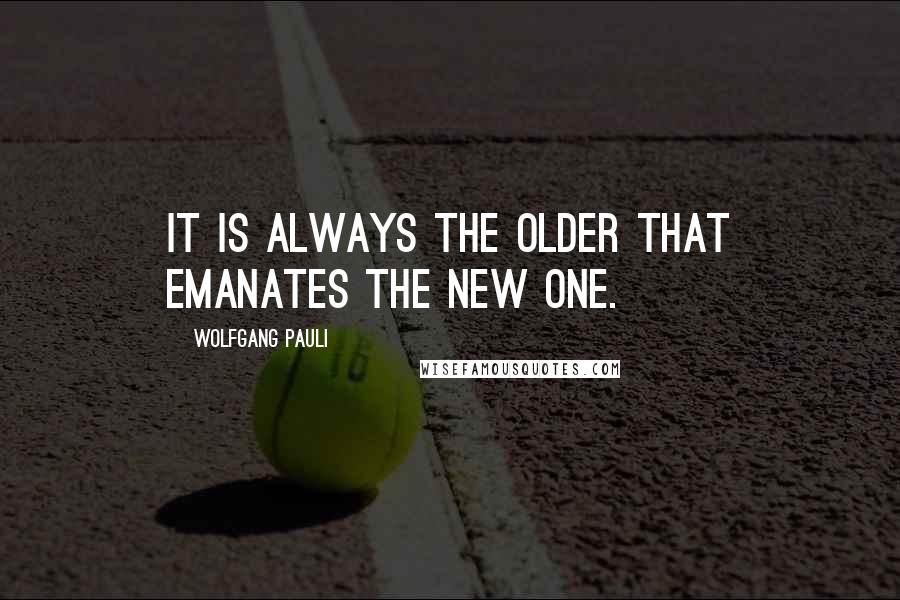 It is always the older that emanates the new one.