Sakya Pandita Quotes
Top 4 wise famous quotes and sayings by Sakya Pandita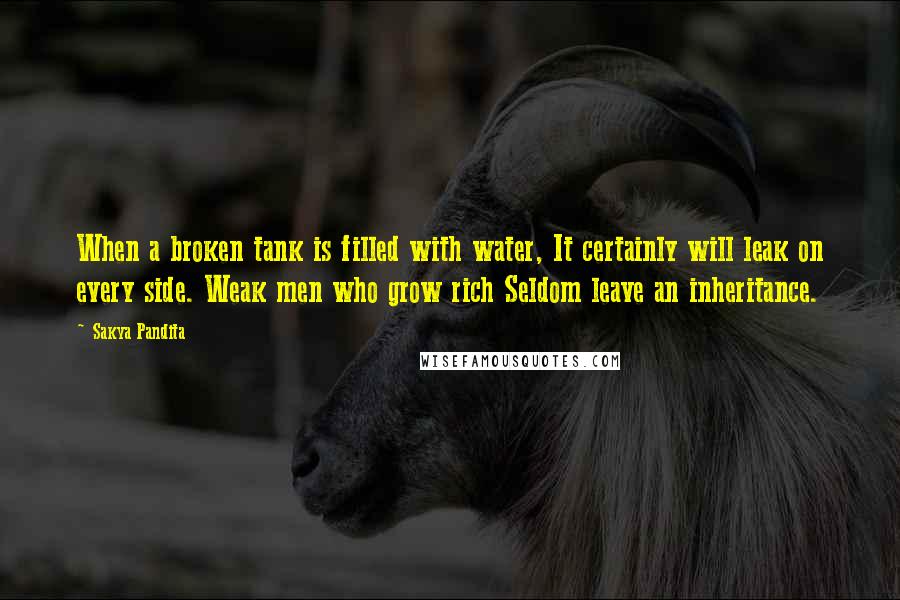 When a broken tank is filled with water, It certainly will leak on every side. Weak men who grow rich Seldom leave an inheritance.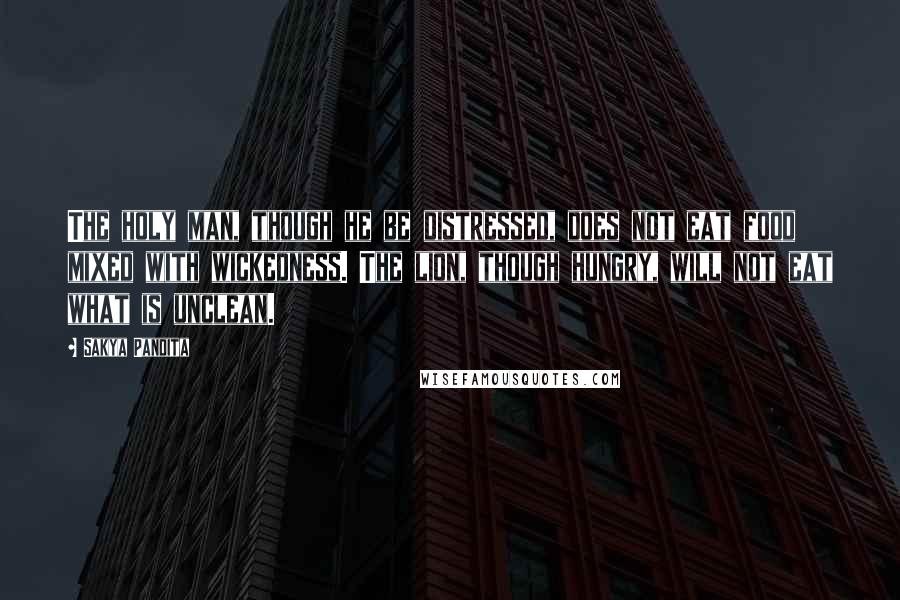 The holy man, though he be distressed, does not eat food mixed with wickedness. The lion, though hungry, will not eat what is unclean.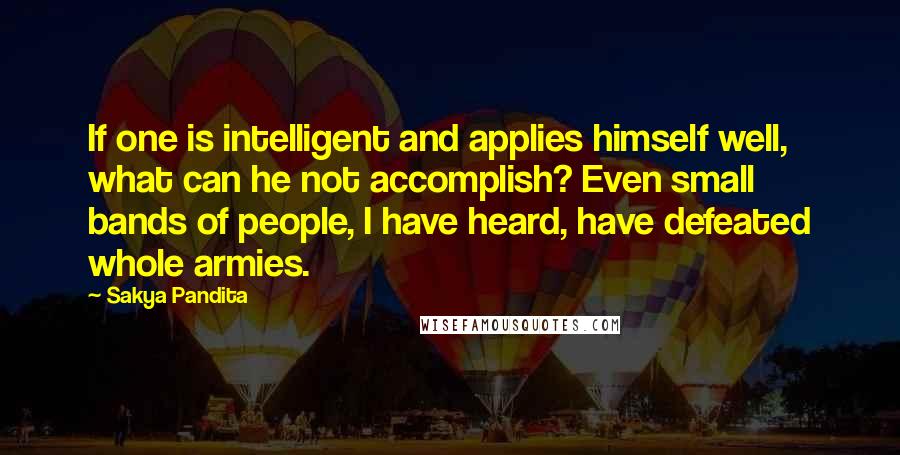 If one is intelligent and applies himself well, what can he not accomplish? Even small bands of people, I have heard, have defeated whole armies.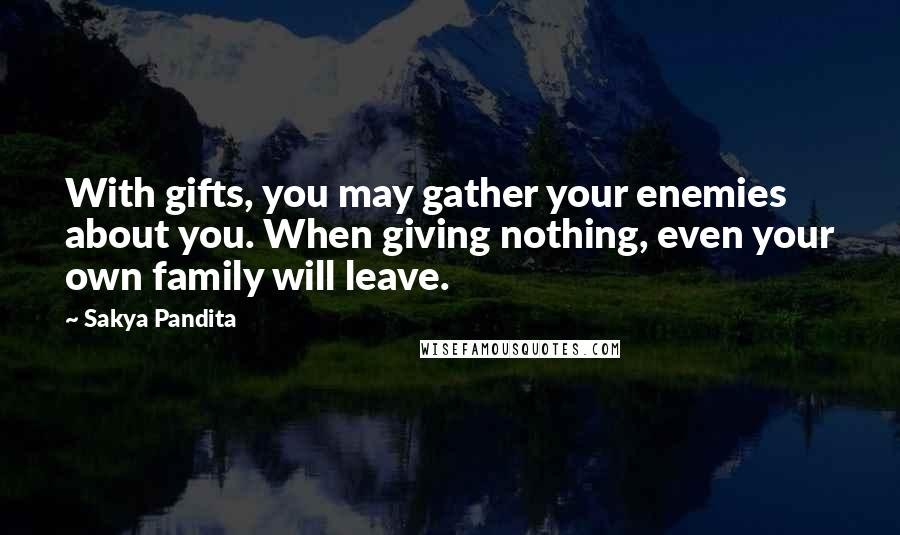 With gifts, you may gather your enemies about you. When giving nothing, even your own family will leave.