Your Extended Family Quotes
Collection of top 27 famous quotes about Your Extended Family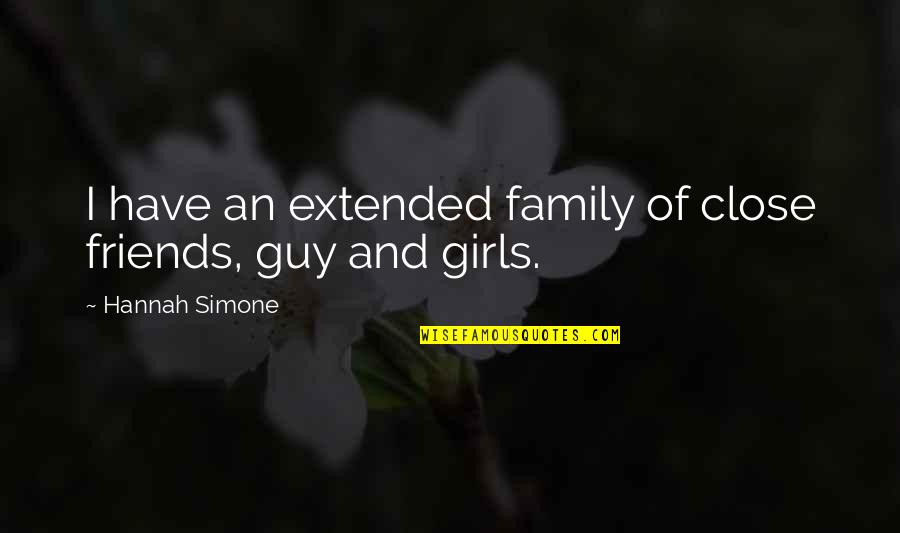 I have an extended family of close friends, guy and girls.
—
Hannah Simone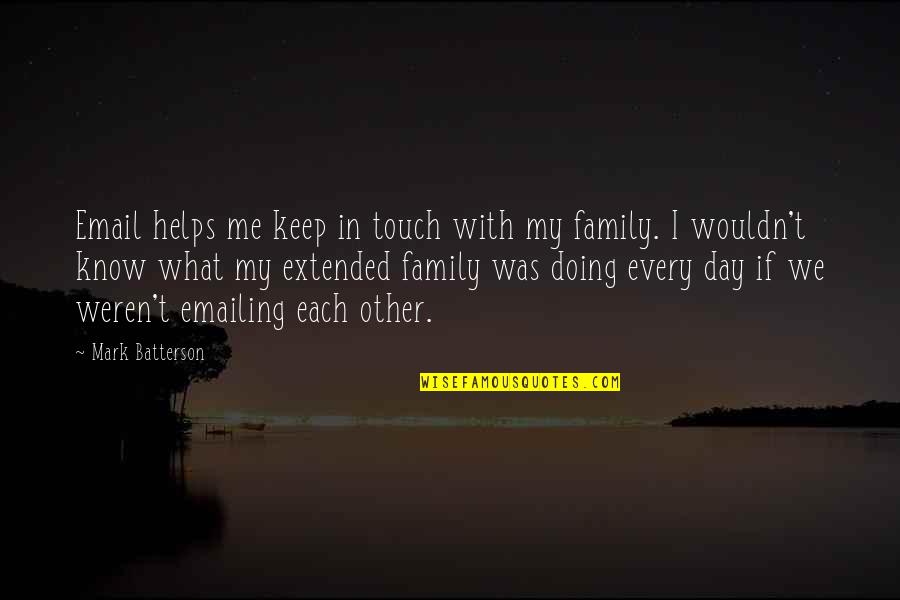 Email helps me keep in touch with my family. I wouldn't know what my extended family was doing every day if we weren't emailing each other.
—
Mark Batterson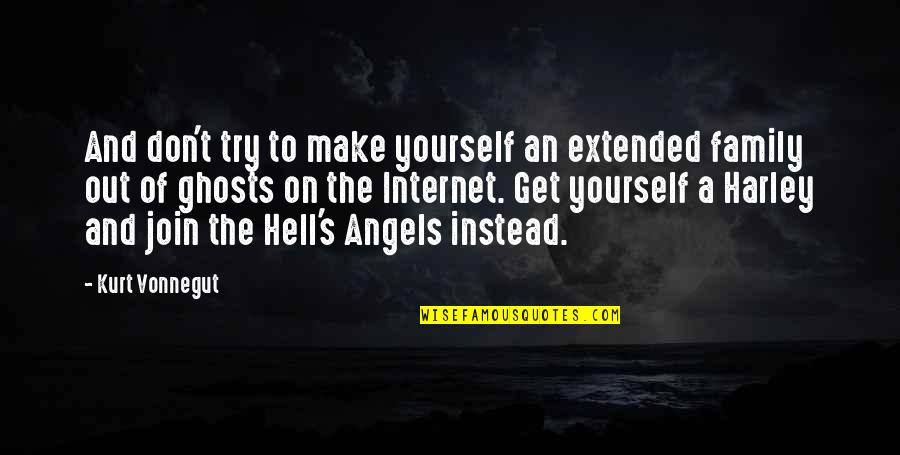 And don't try to make yourself an extended family out of ghosts on the Internet. Get yourself a Harley and join the Hell's Angels instead.
—
Kurt Vonnegut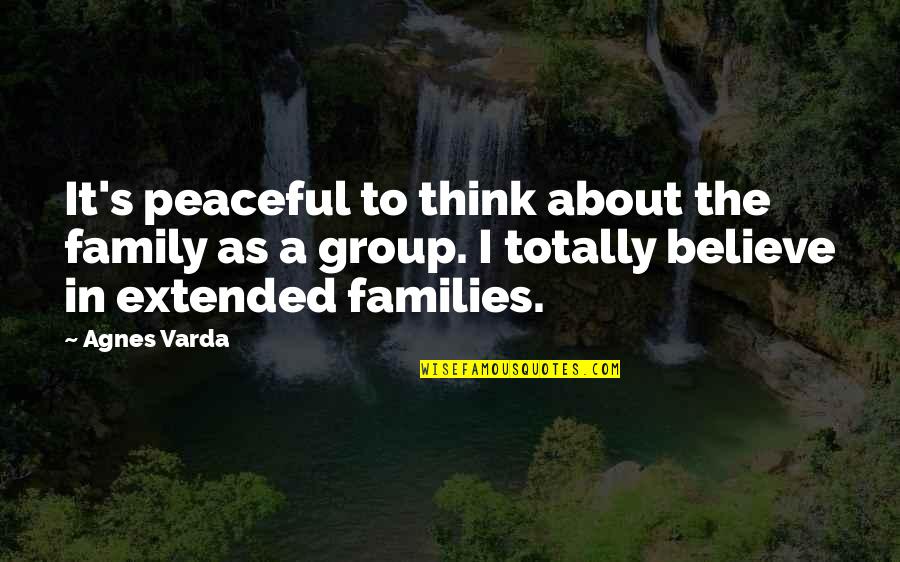 It's peaceful to think about the family as a group. I totally believe in extended families.
—
Agnes Varda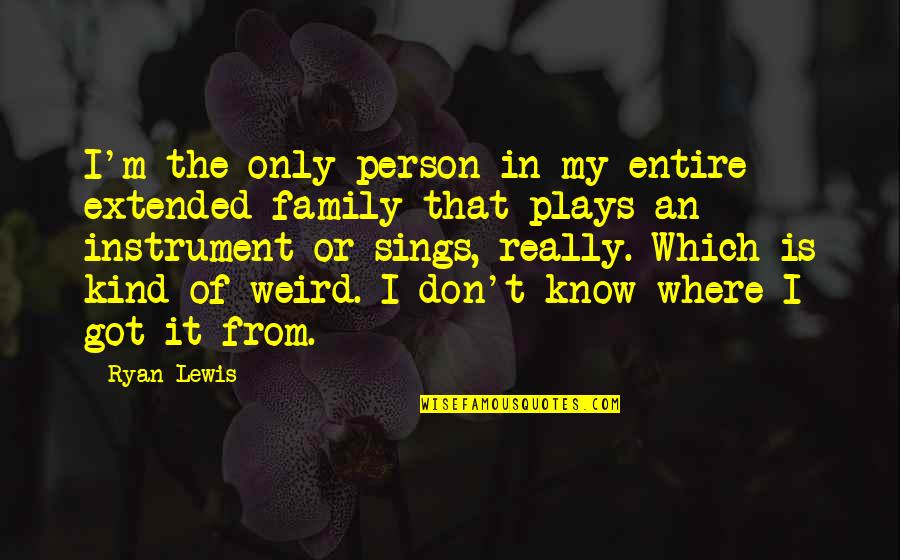 I'm the only person in my entire extended family that plays an instrument or sings, really. Which is kind of weird. I don't know where I got it from.
—
Ryan Lewis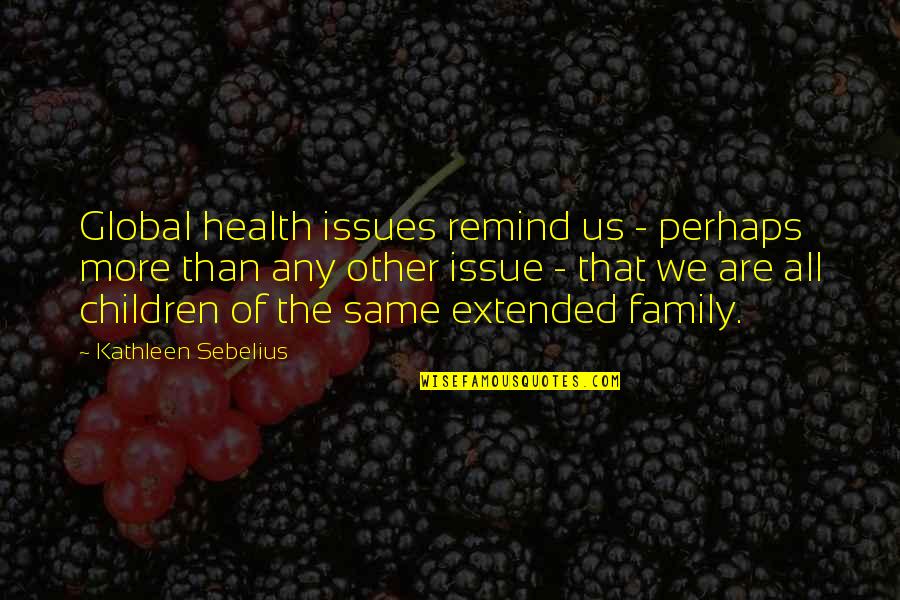 Global health issues remind us - perhaps more than any other issue - that we are all children of the same extended family. —
Kathleen Sebelius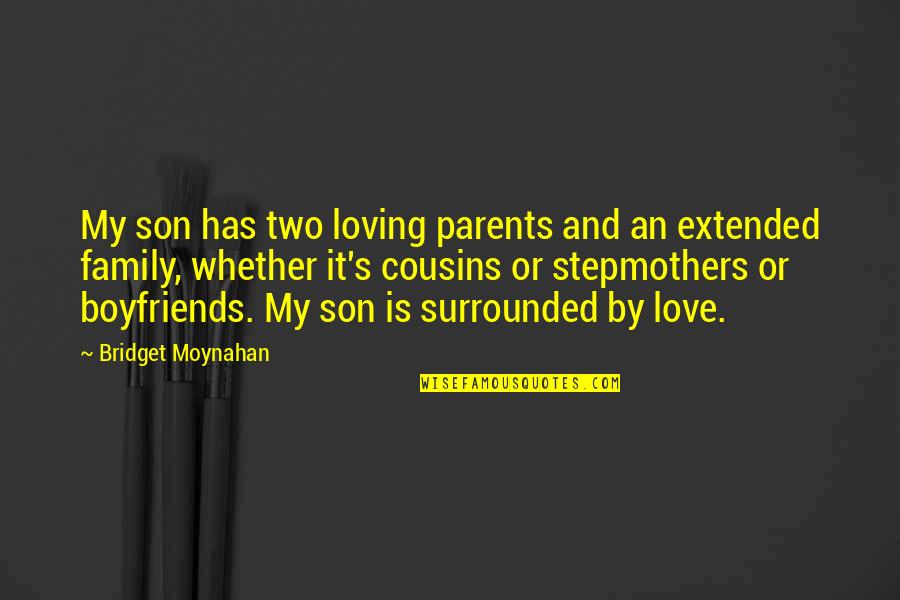 My son has two loving parents and an extended family, whether it's cousins or stepmothers or boyfriends. My son is surrounded by love. —
Bridget Moynahan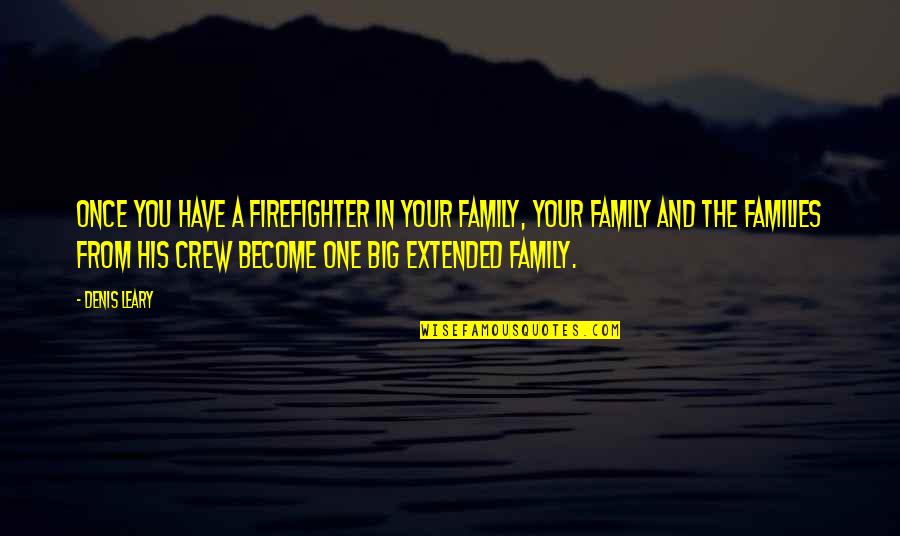 Once you have a firefighter in your family, your family and the families from his crew become one big extended family. —
Denis Leary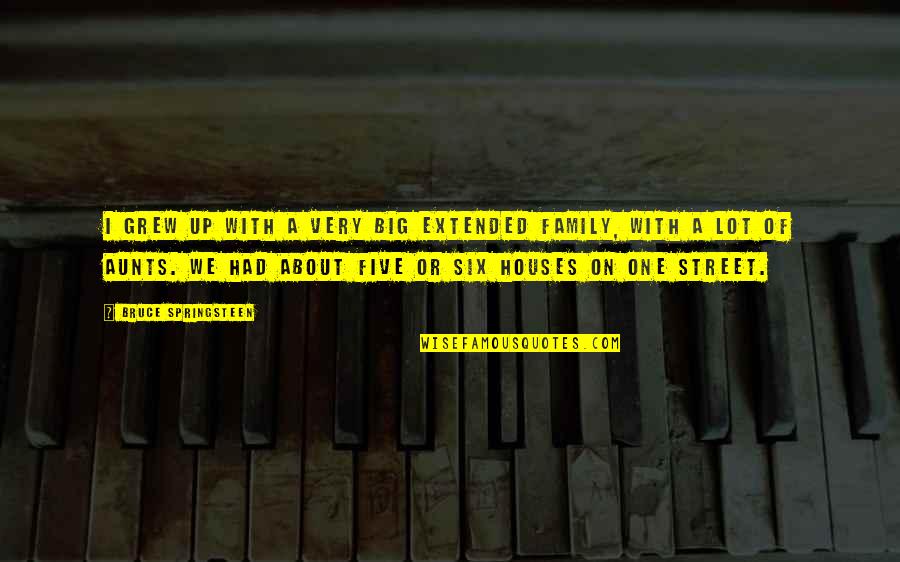 I grew up with a very big extended family, with a lot of aunts. We had about five or six houses on one street. —
Bruce Springsteen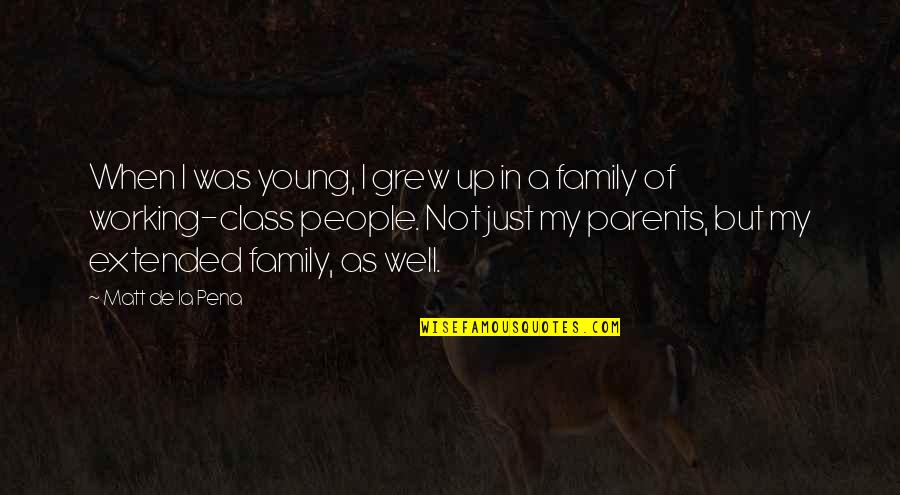 When I was young, I grew up in a family of working-class people. Not just my parents, but my extended family, as well. —
Matt De La Pena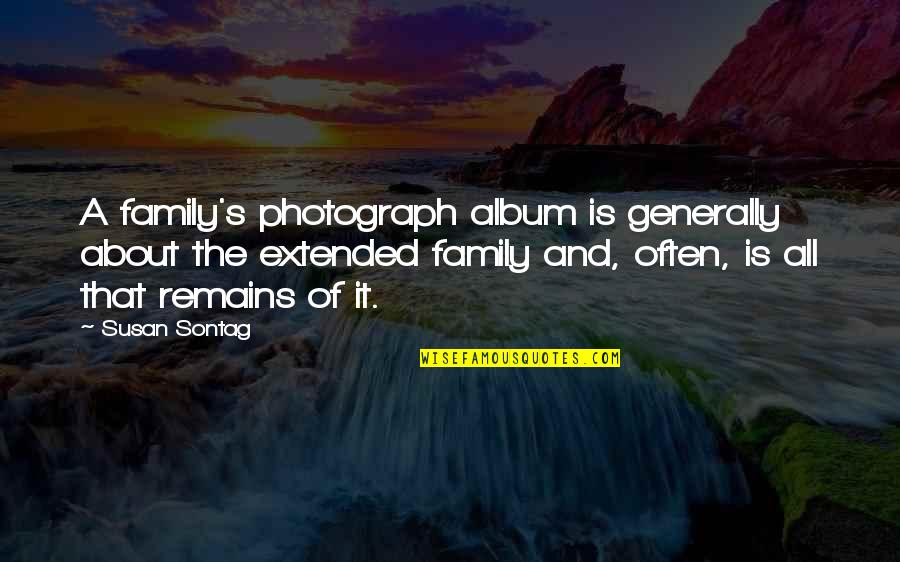 A family's photograph album is generally about the extended family and, often, is all that remains of it. —
Susan Sontag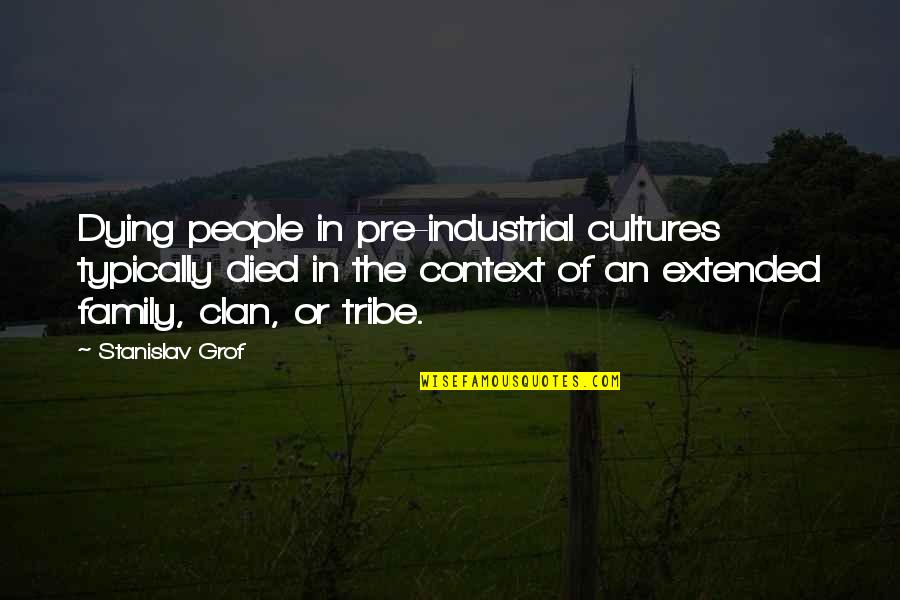 Dying people in pre-industrial cultures typically died in the context of an extended family, clan, or tribe. —
Stanislav Grof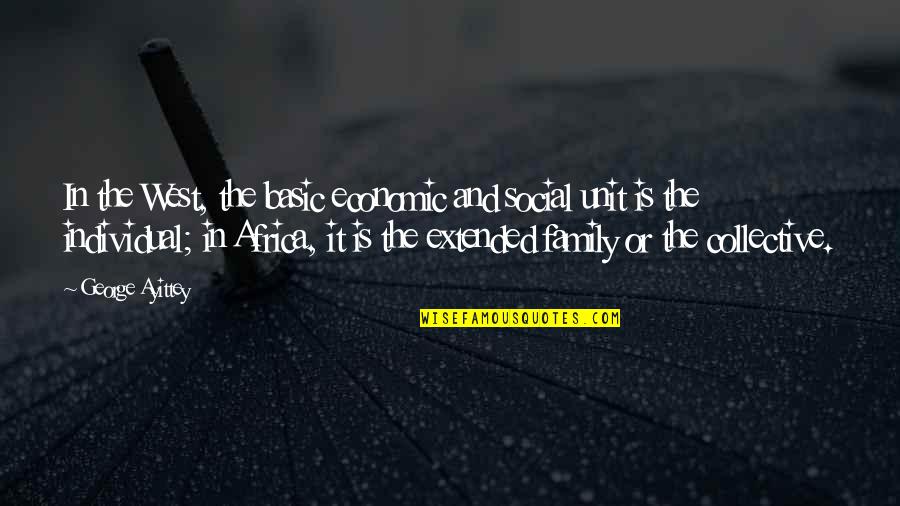 In the West, the basic economic and social unit is the individual; in Africa, it is the extended family or the collective. —
George Ayittey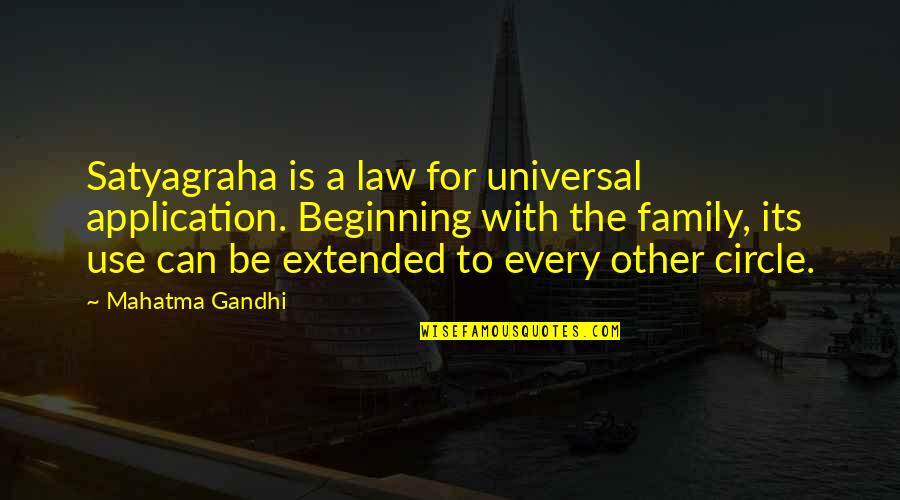 Satyagraha is a law for universal application. Beginning with the family, its use can be extended to every other circle. —
Mahatma Gandhi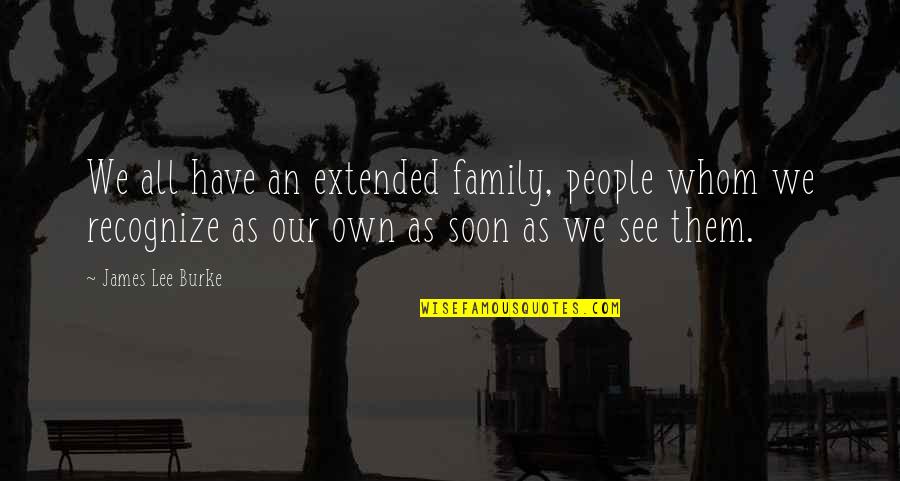 We all have an extended family, people whom we recognize as our own as soon as we see them. —
James Lee Burke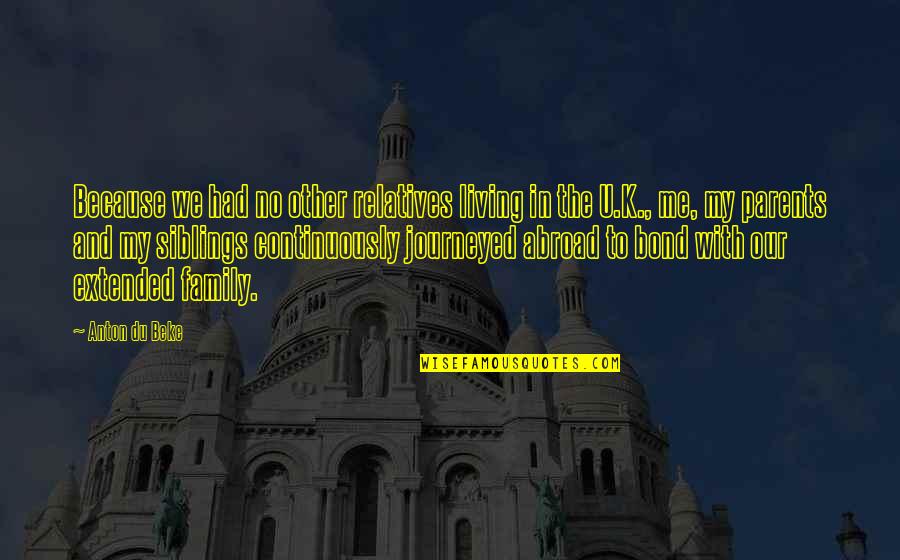 Because we had no other relatives living in the U.K., me, my parents and my siblings continuously journeyed abroad to bond with our extended family. —
Anton Du Beke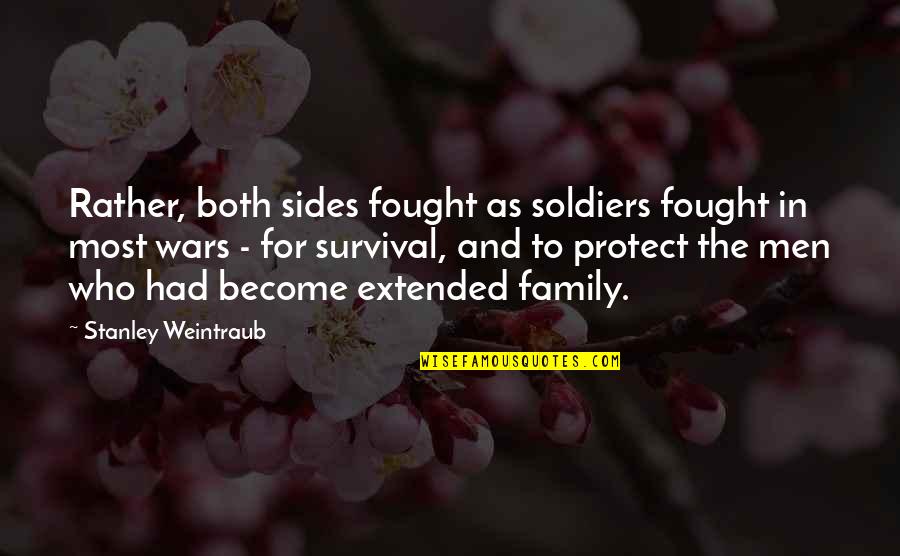 Rather, both sides fought as soldiers fought in most wars - for survival, and to protect the men who had become extended family. —
Stanley Weintraub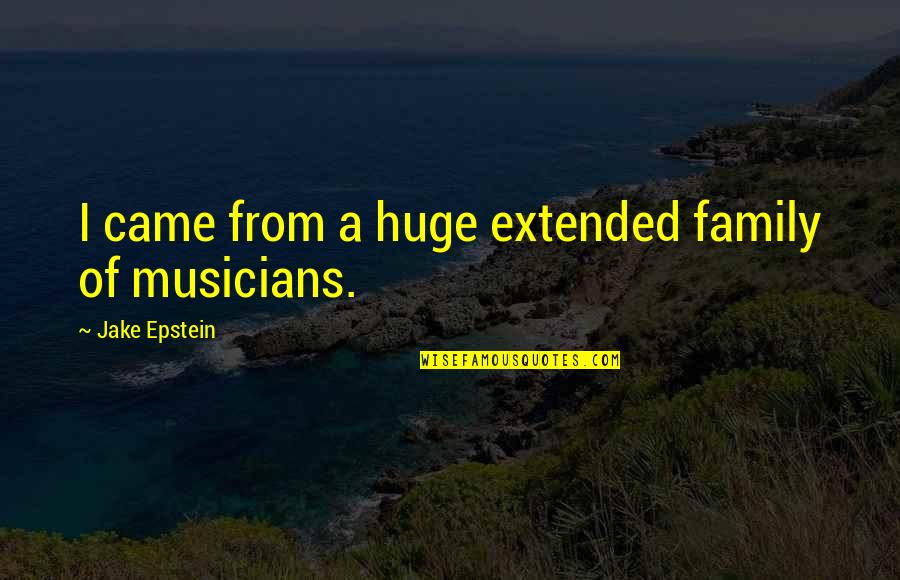 I came from a huge extended family of musicians. —
Jake Epstein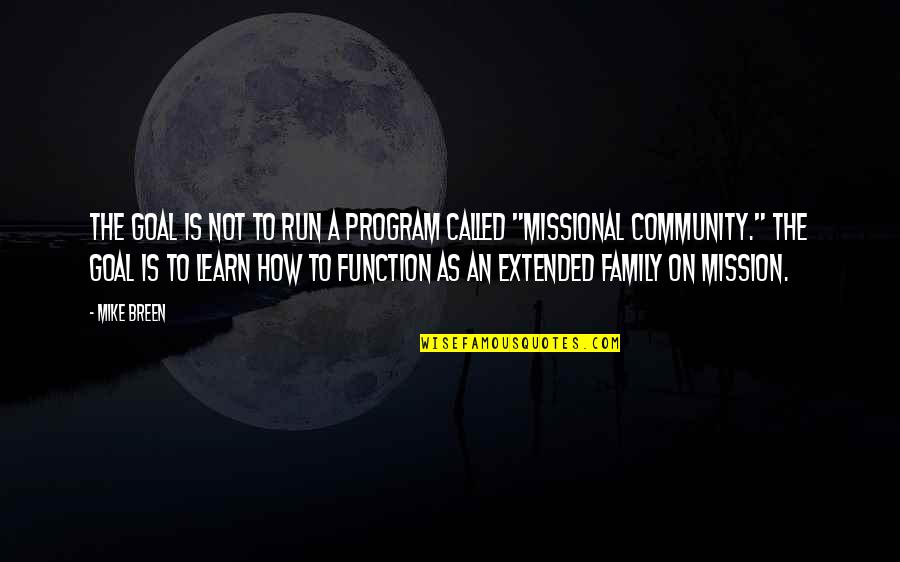 The goal is not to run a program called "Missional Community." The goal is to learn how to function as an extended family on mission. —
Mike Breen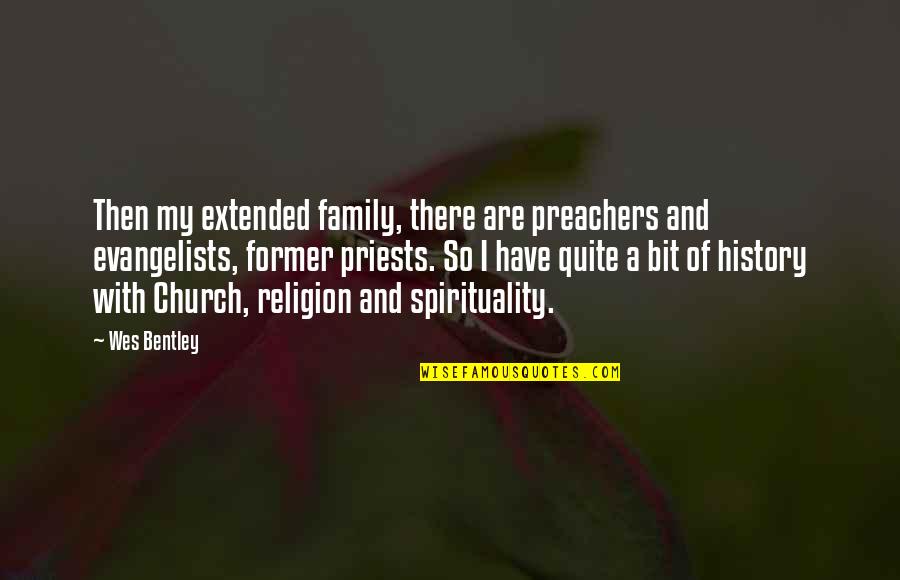 Then my extended family, there are preachers and evangelists, former priests. So I have quite a bit of history with Church, religion and spirituality. —
Wes Bentley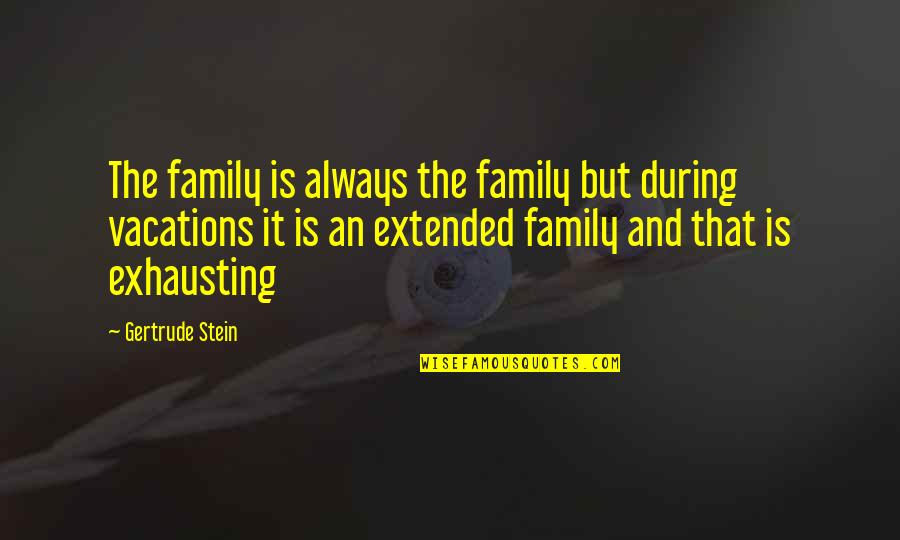 The family is always the family but during vacations it is an extended family and that is exhausting —
Gertrude Stein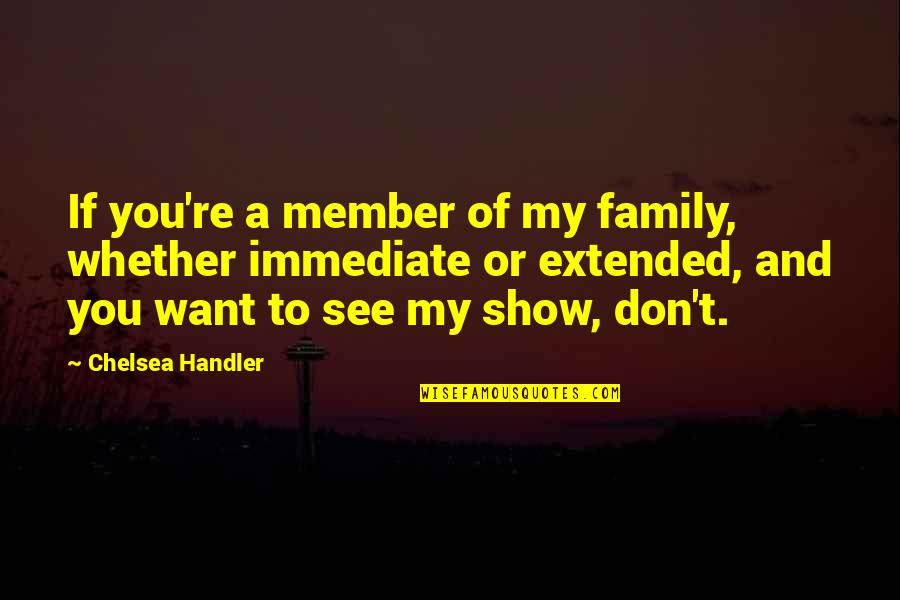 If you're a member of my family, whether immediate or extended, and you want to see my show, don't. —
Chelsea Handler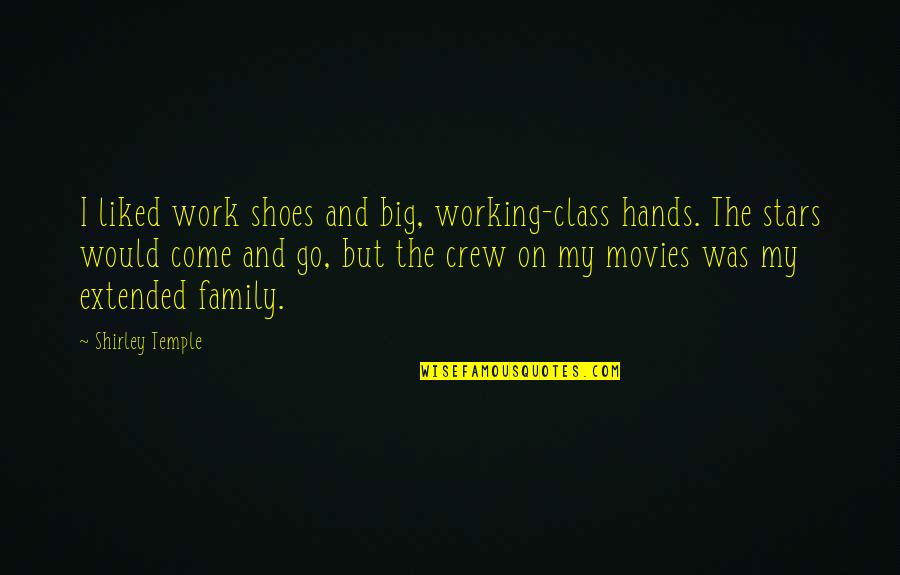 I liked work shoes and big, working-class hands. The stars would come and go, but the crew on my movies was my extended family. —
Shirley Temple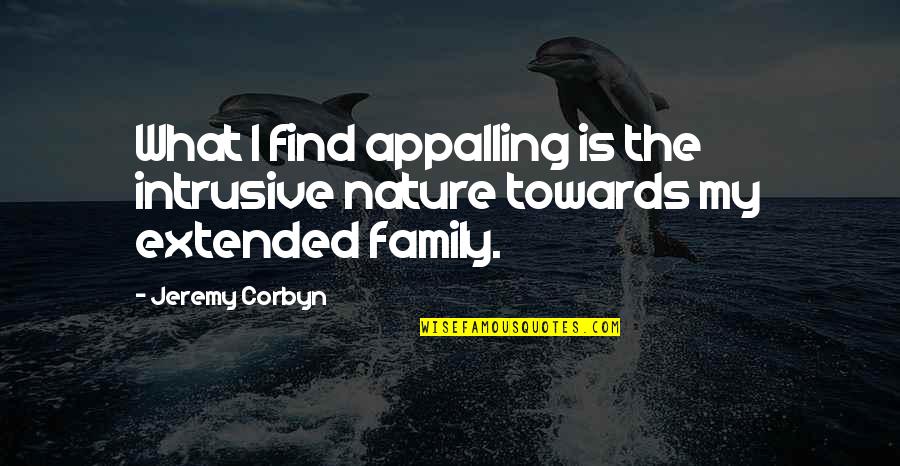 What I find appalling is the intrusive nature towards my extended family. —
Jeremy Corbyn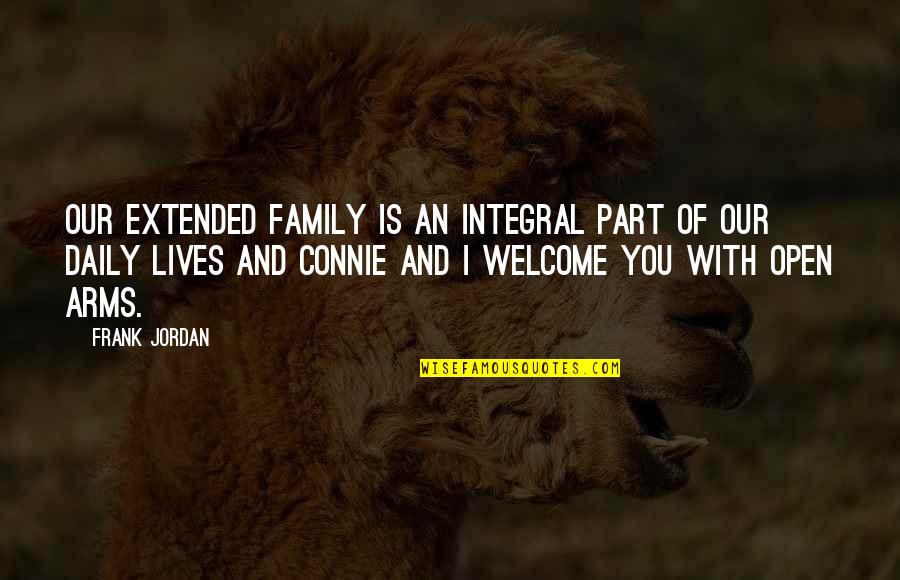 Our extended family is an integral part of our daily lives and Connie and I welcome you with open arms. —
Frank Jordan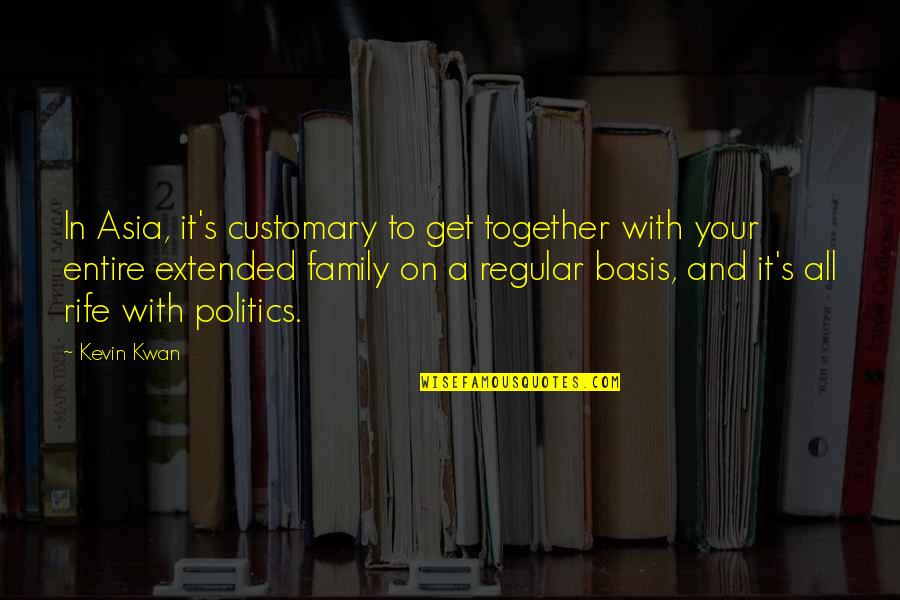 In Asia, it's customary to get together with your entire extended family on a regular basis, and it's all rife with politics. —
Kevin Kwan