You Belong In My Life Quotes
Collection of top 32 famous quotes about You Belong In My Life
You Belong In My Life Quotes & Sayings
Happy to read and share the best inspirational You Belong In My Life quotes, sayings and quotations on Wise Famous Quotes.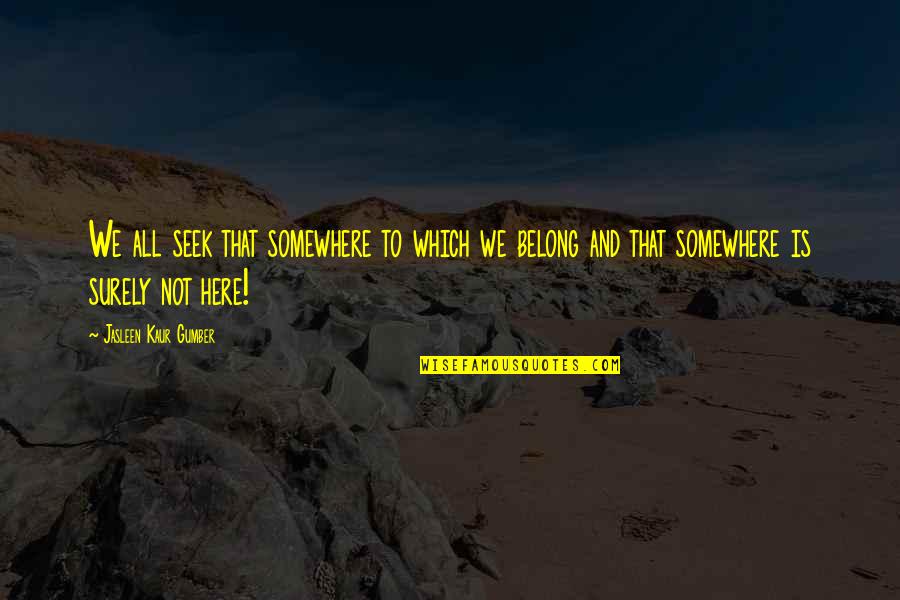 We all seek that somewhere to which we belong and that somewhere is surely not here!
—
Jasleen Kaur Gumber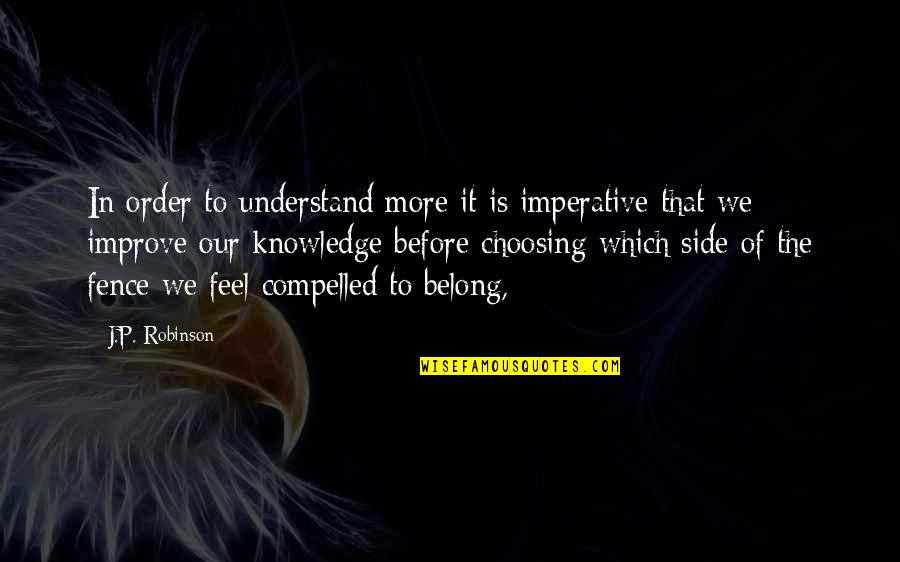 In order to understand more it is imperative that we improve our knowledge before choosing which side of the fence we feel compelled to belong,
—
J.P. Robinson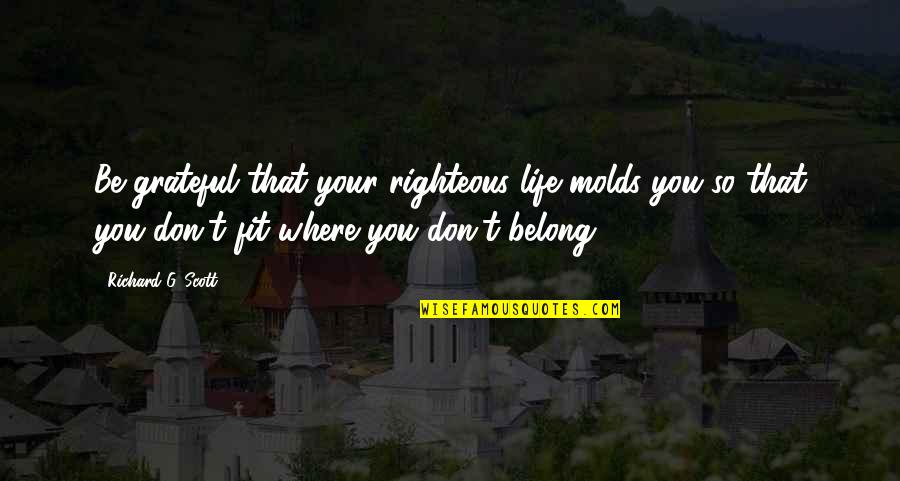 Be grateful that your righteous life molds you so that you don't fit where you don't belong
—
Richard G. Scott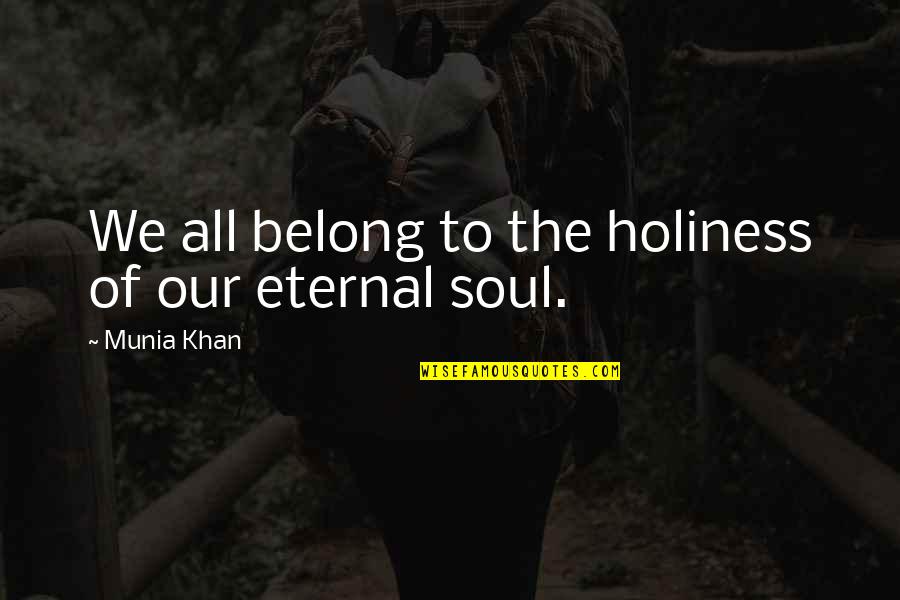 We all belong to the holiness of our eternal soul.
—
Munia Khan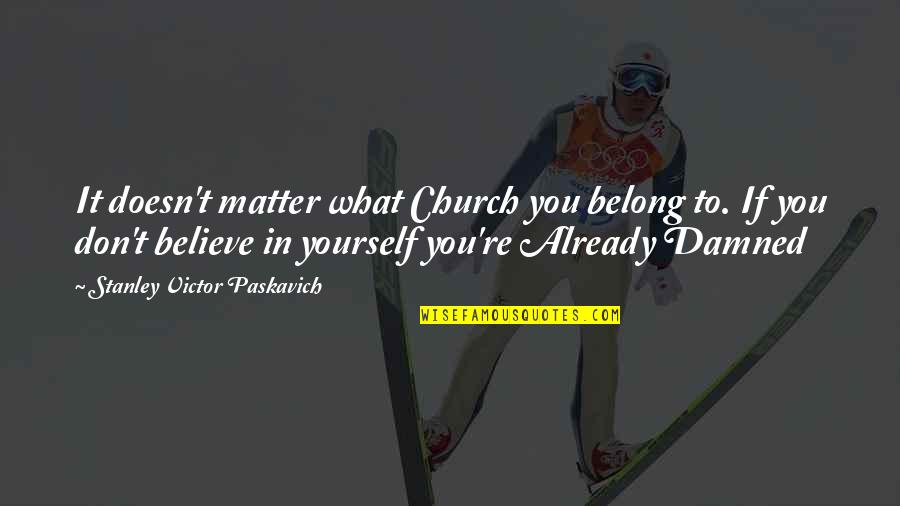 It doesn't matter what Church
you belong to. If you don't believe
in yourself you're Already Damned
—
Stanley Victor Paskavich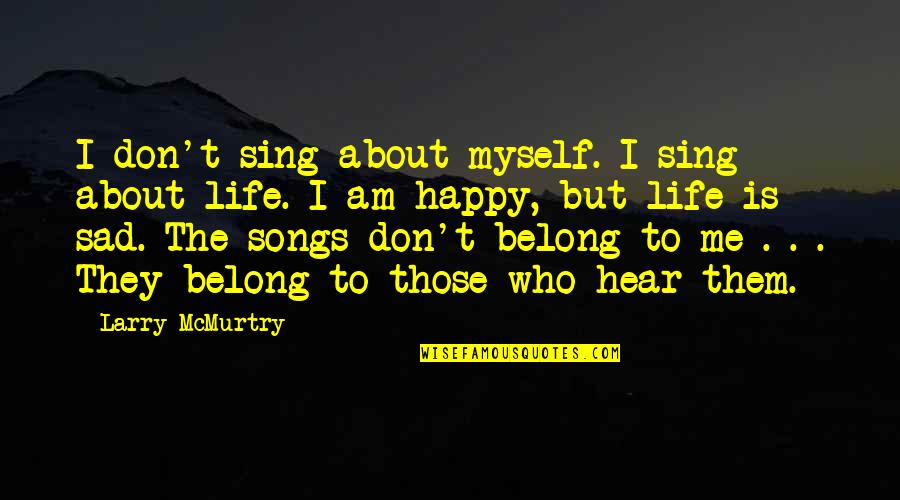 I don't sing about myself. I sing about life. I am happy, but life is sad. The songs don't belong to me . . . They belong to those who hear them.
—
Larry McMurtry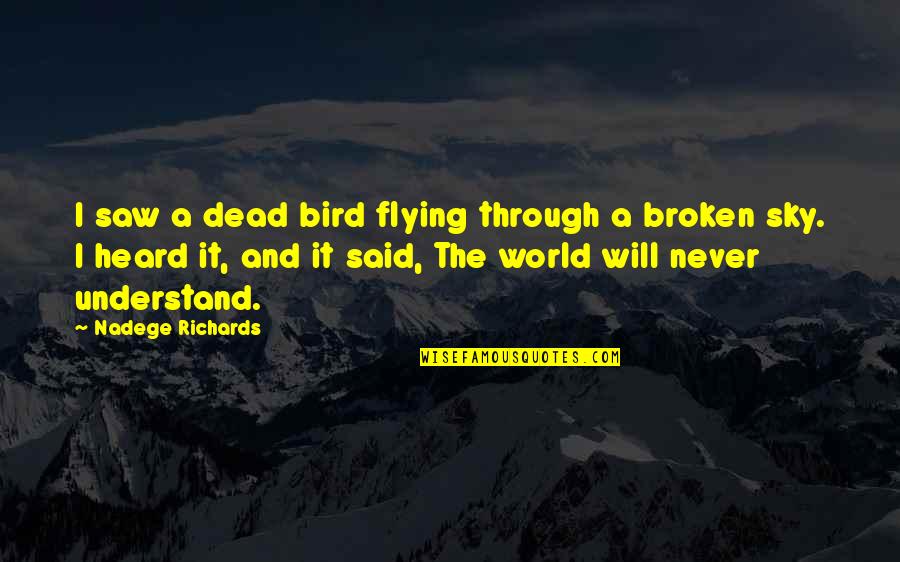 I saw a dead bird flying through a broken sky. I heard it, and it said, The world will never understand.
—
Nadege Richards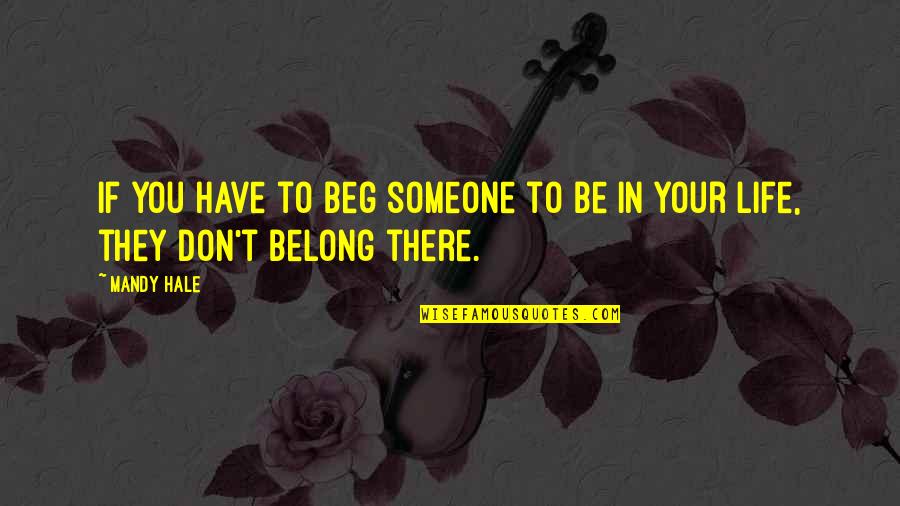 If you have to beg someone to be in your life, they don't belong there. —
Mandy Hale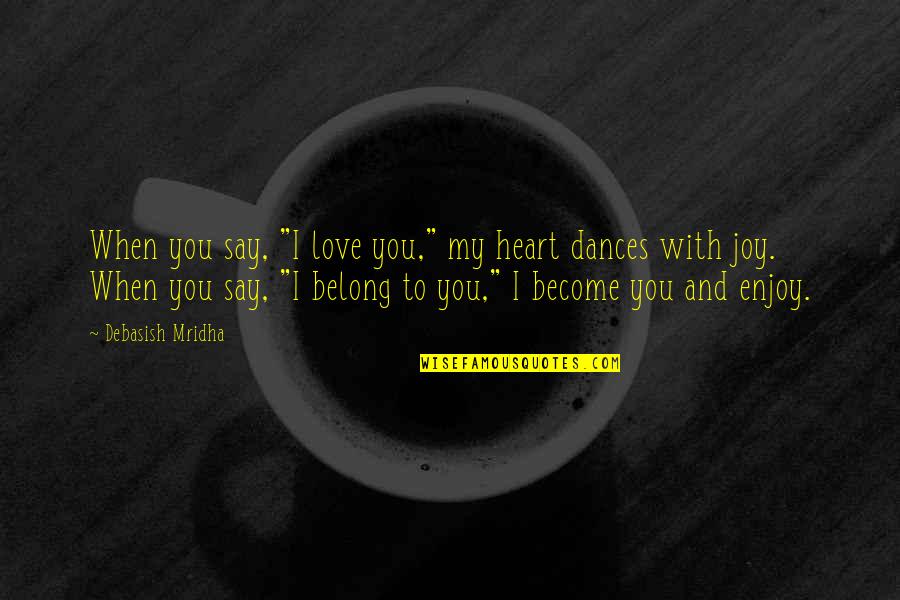 When you say, "I love you," my heart dances with joy. When you say, "I belong to you," I become you and enjoy. —
Debasish Mridha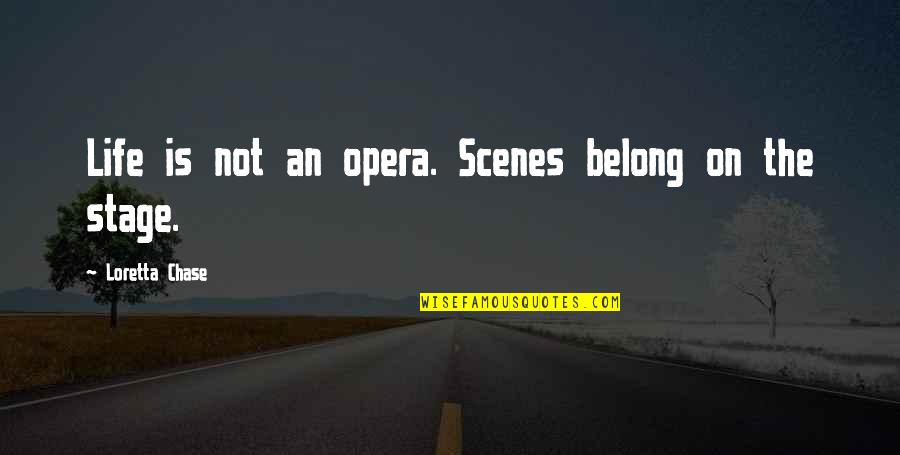 Life is not an opera. Scenes belong on the stage. —
Loretta Chase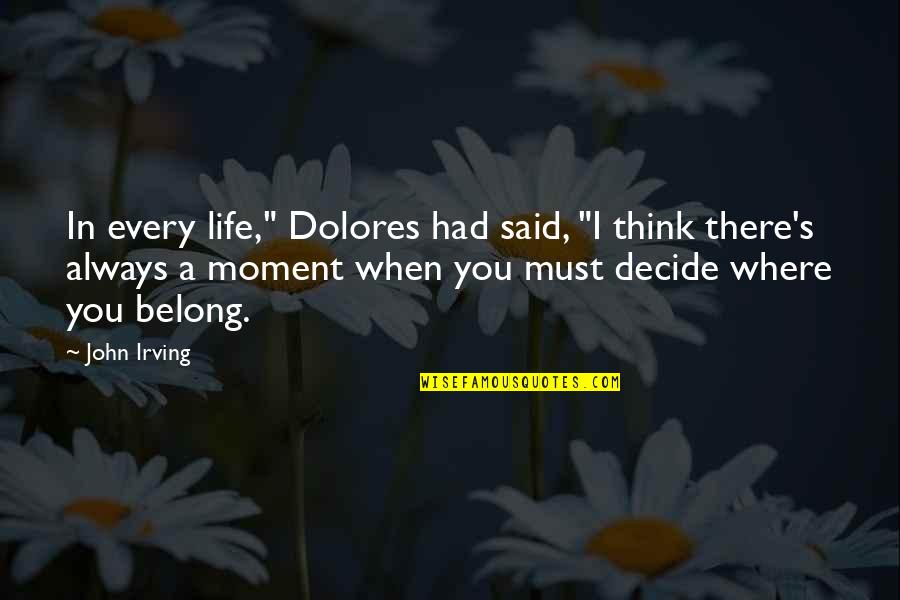 In every life," Dolores had said, "I think there's always a moment when you must decide where you belong. —
John Irving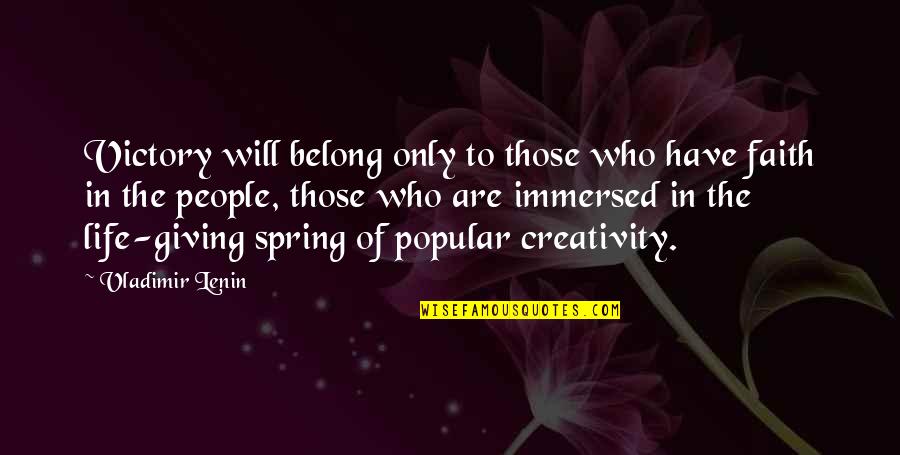 Victory will belong only to those who have faith in the people, those who are immersed in the life-giving spring of popular creativity. —
Vladimir Lenin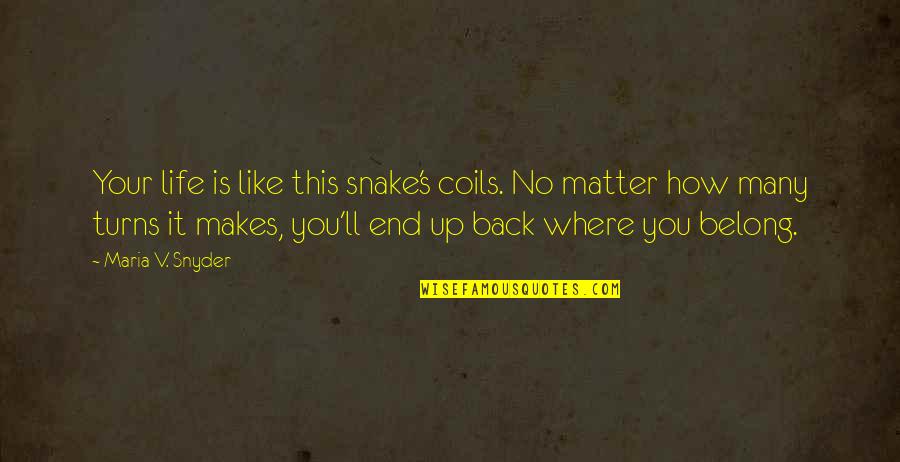 Your life is like this snake's coils. No matter how many turns it makes, you'll end up back where you belong. —
Maria V. Snyder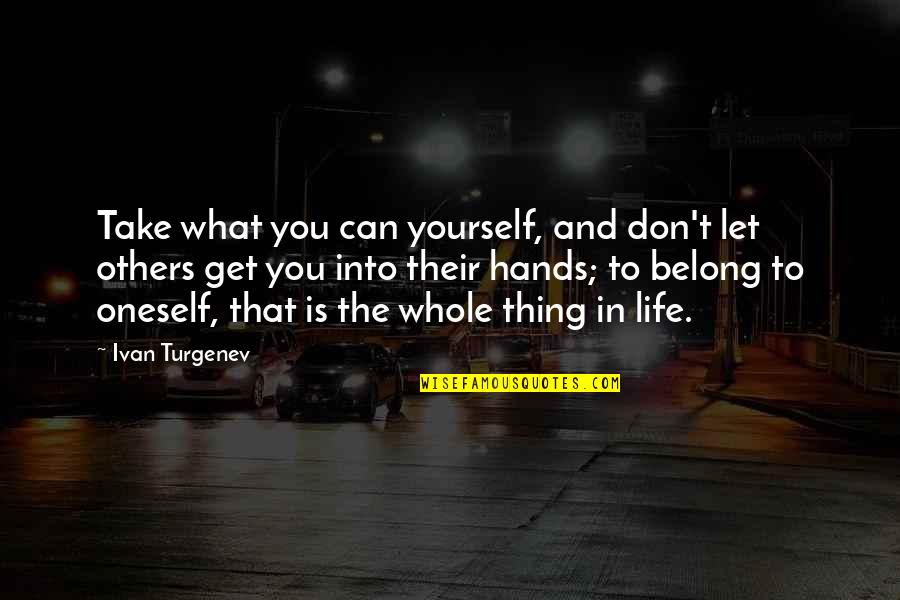 Take what you can yourself, and don't let others get you into their hands; to belong to oneself, that is the whole thing in life. —
Ivan Turgenev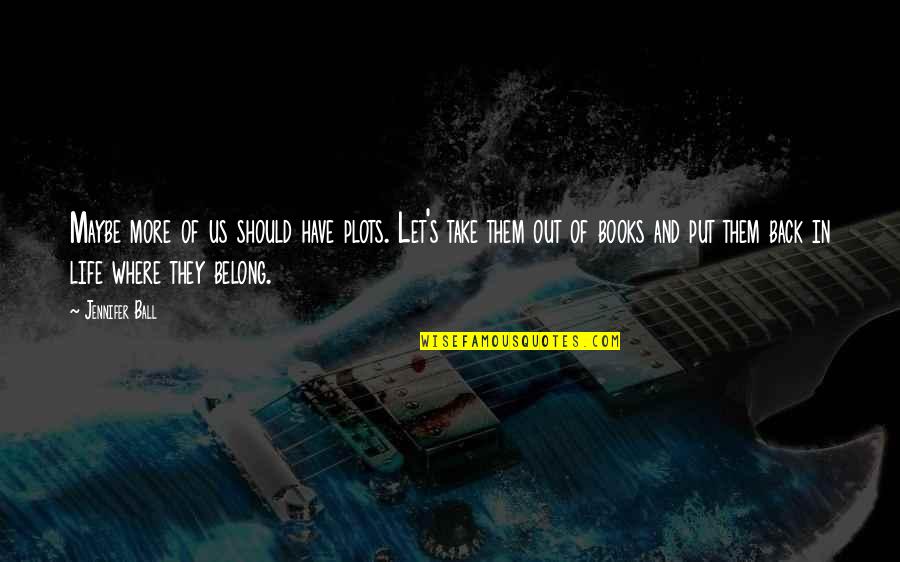 Maybe more of us should have plots. Let's take them out of books and put them back in life where they belong. —
Jennifer Ball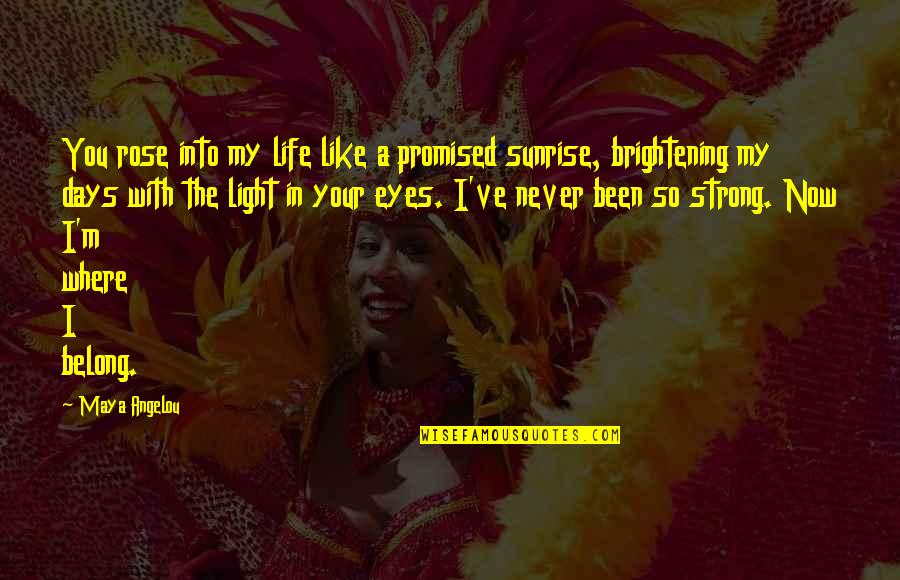 You rose into my life like a promised sunrise, brightening my days with the light in your eyes. I've never been so strong. Now I'm where I belong. —
Maya Angelou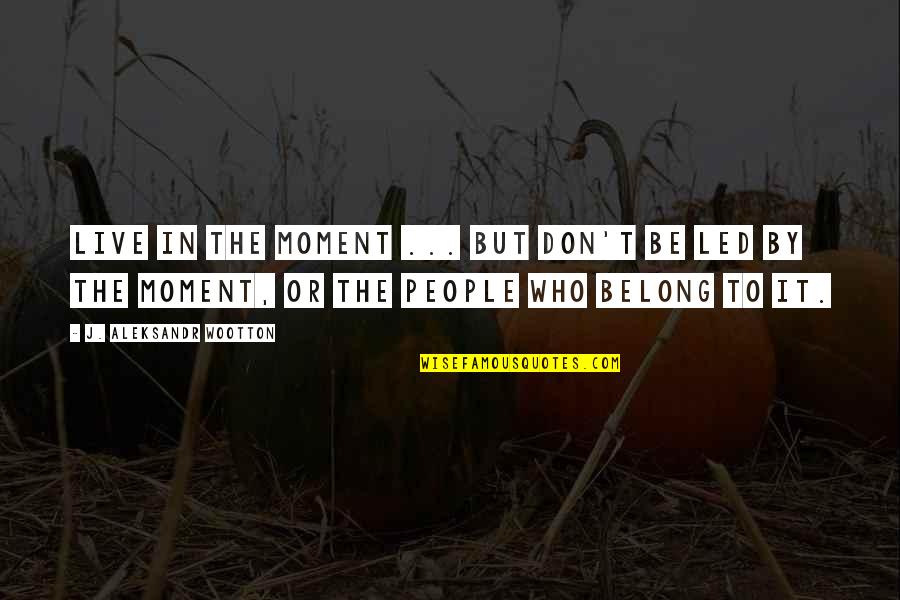 Live in the moment ... but don't be led by the moment, or the people who belong to it. —
J. Aleksandr Wootton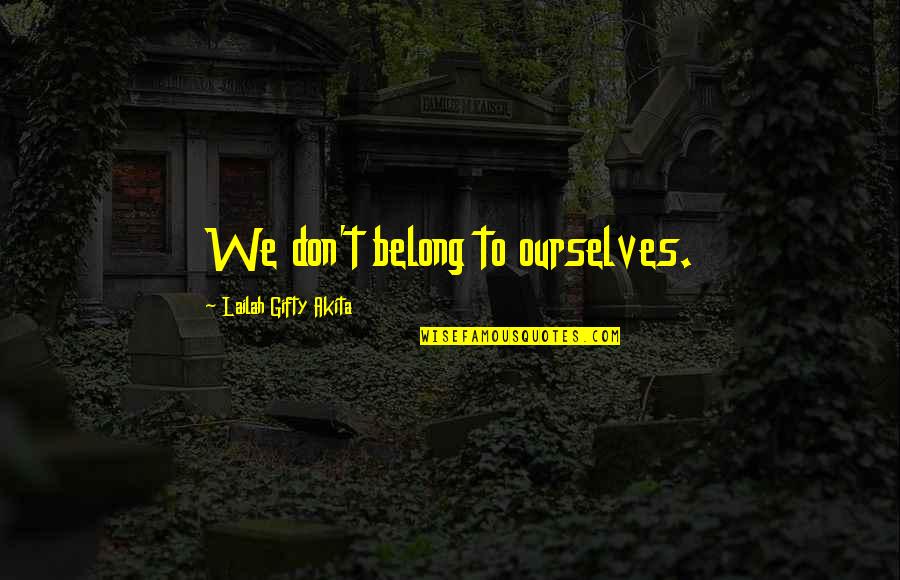 We don't belong to ourselves. —
Lailah Gifty Akita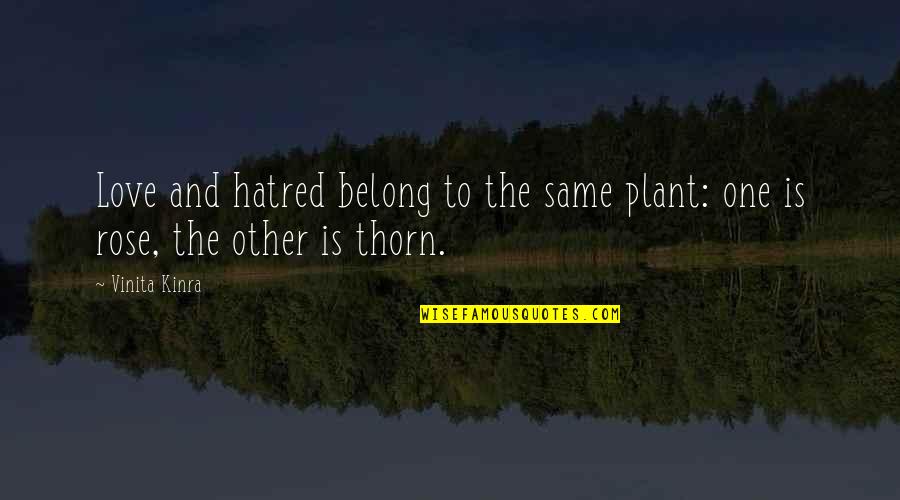 Love and hatred belong to the same plant: one is rose, the other is thorn. —
Vinita Kinra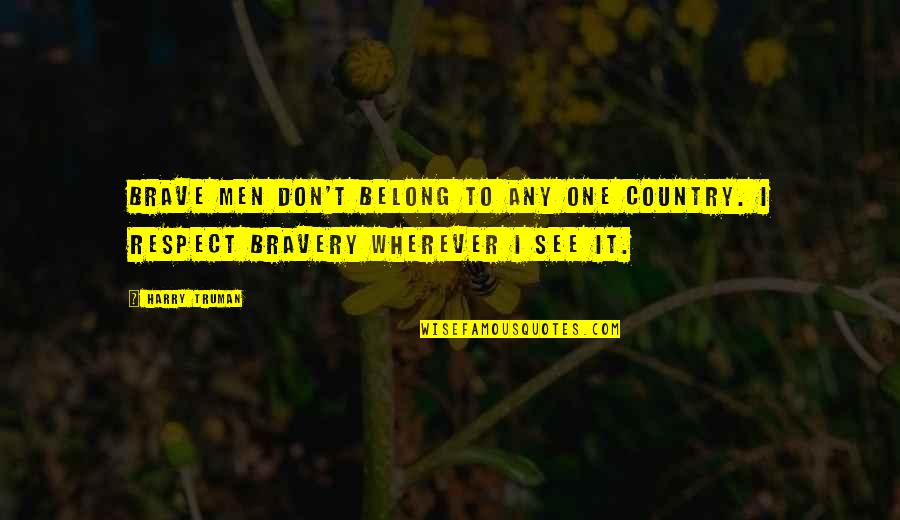 Brave men don't belong to any one country. I respect bravery wherever I see it. —
Harry Truman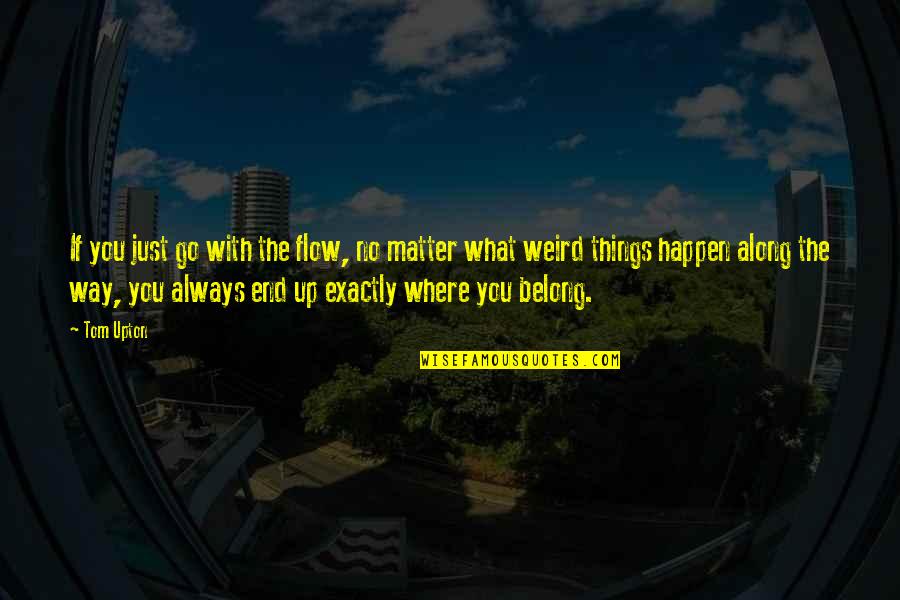 If you just go with the flow, no matter what weird things happen along the way, you always end up exactly where you belong. —
Tom Upton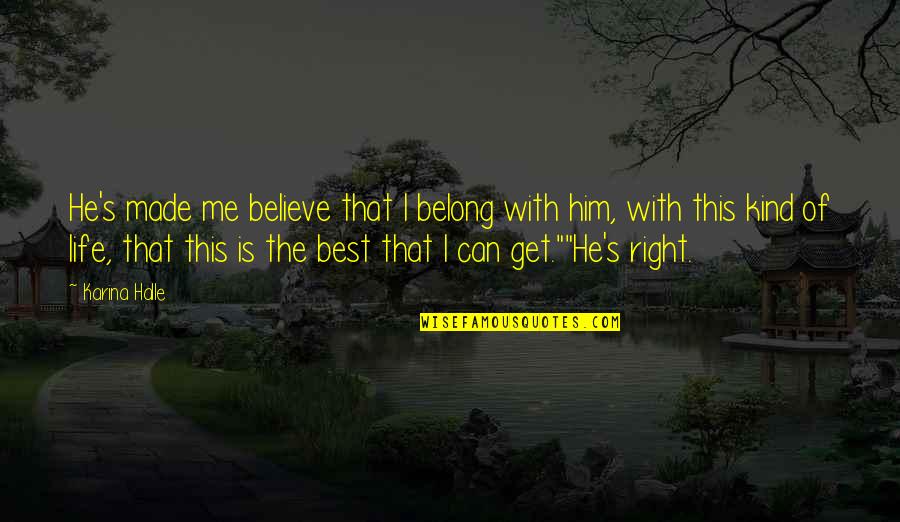 He's made me believe that I belong with him, with this kind of life, that this is the best that I can get."
"He's right. —
Karina Halle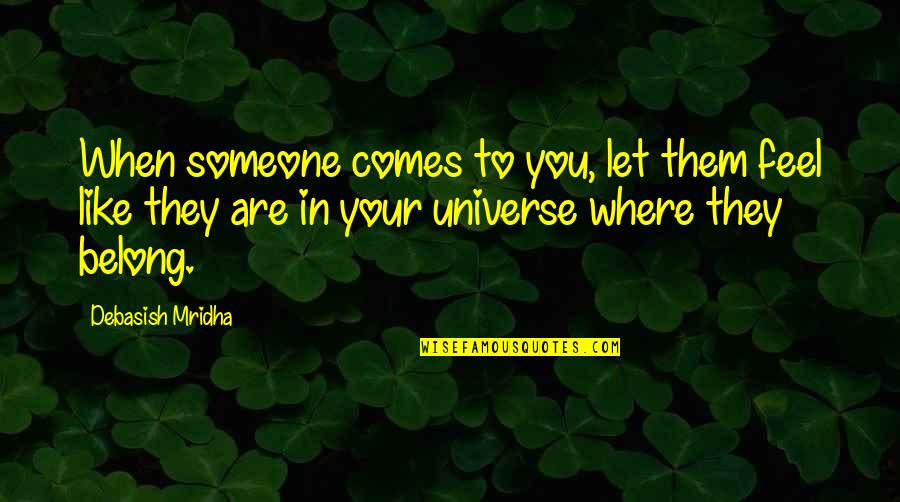 When someone comes to you, let them feel like they are in your universe where they belong. —
Debasish Mridha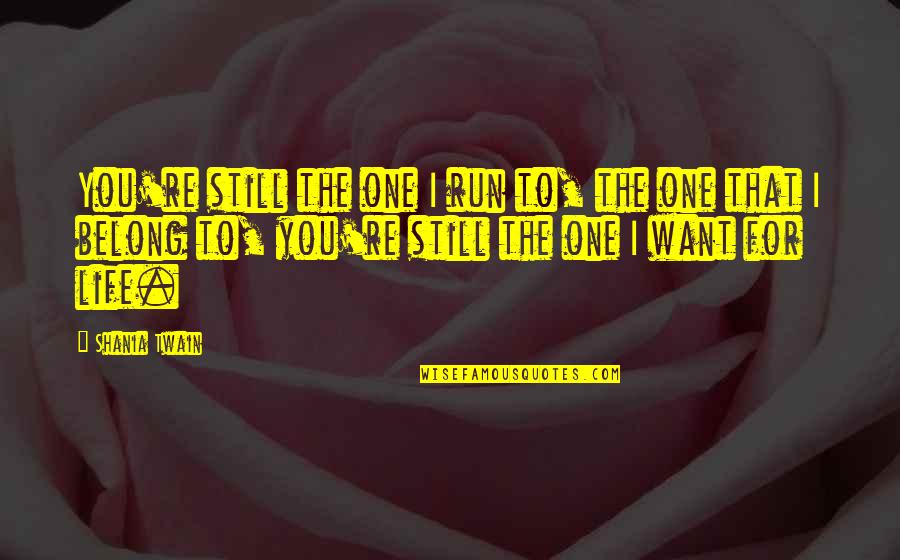 You're still the one I run to, the one that I belong to, you're still the one I want for life. —
Shania Twain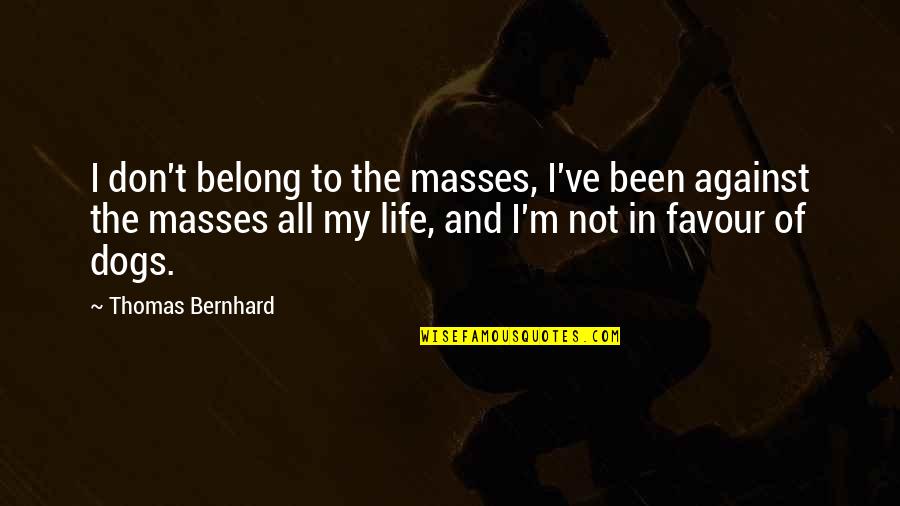 I don't belong to the masses, I've been against the masses all my life, and I'm not in favour of dogs. —
Thomas Bernhard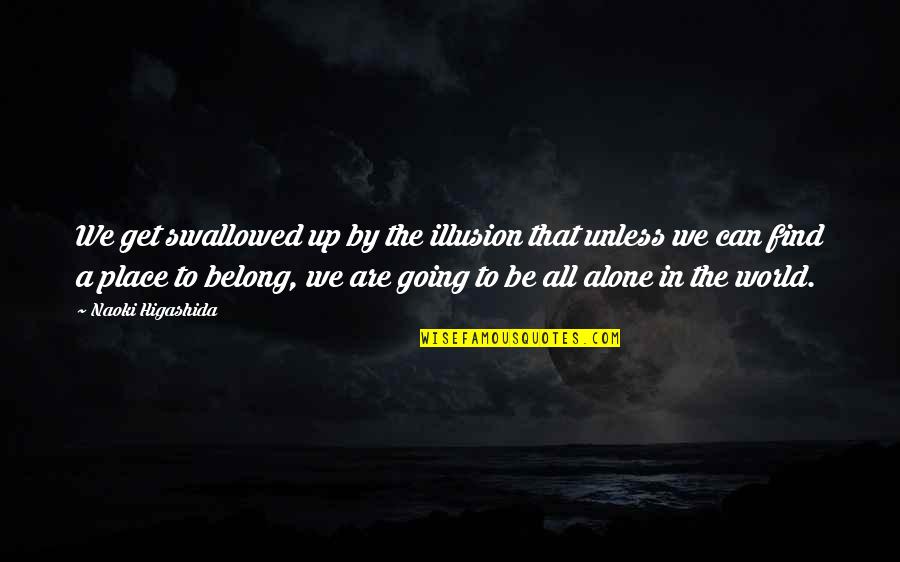 We get swallowed up by the illusion that unless we can find a place to belong, we are going to be all alone in the world. —
Naoki Higashida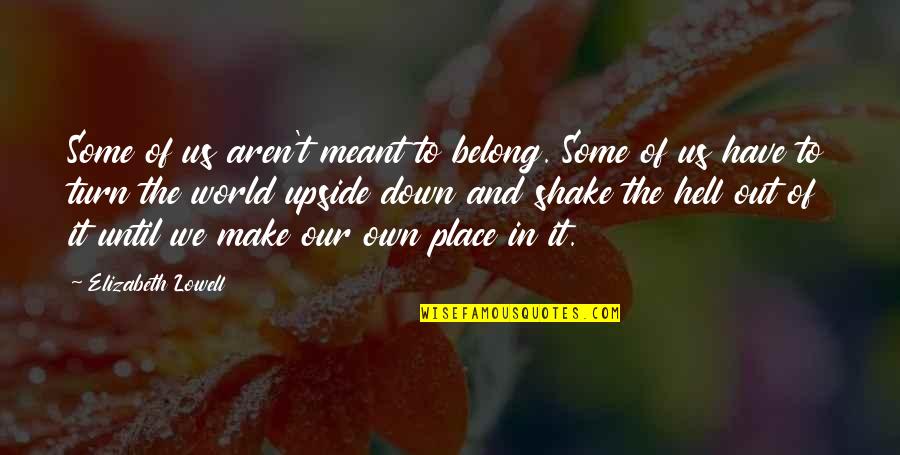 Some of us aren't meant to belong. Some of us have to turn the world upside down and shake the hell out of it until we make our own place in it. —
Elizabeth Lowell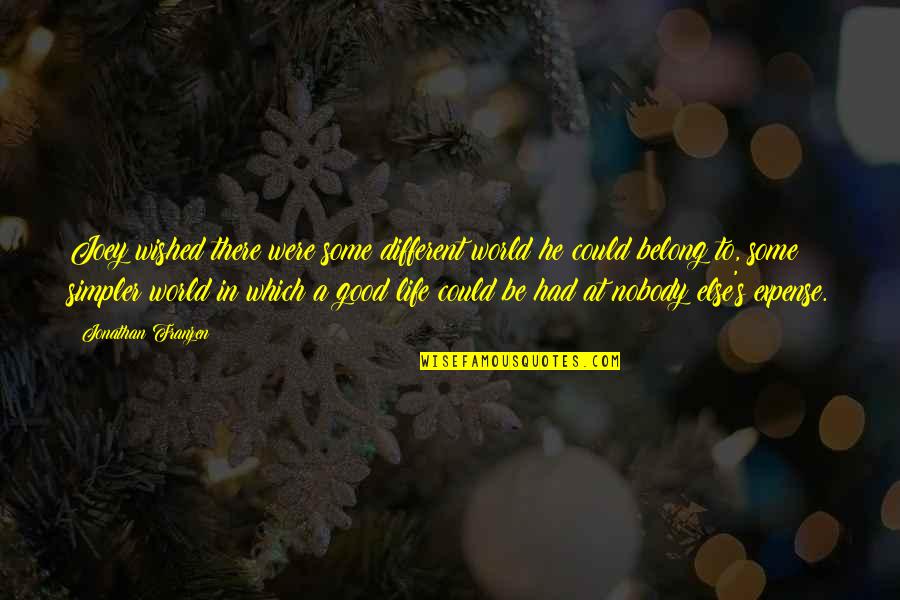 Joey wished there were some different world he could belong to, some simpler world in which a good life could be had at nobody else's expense. —
Jonathan Franzen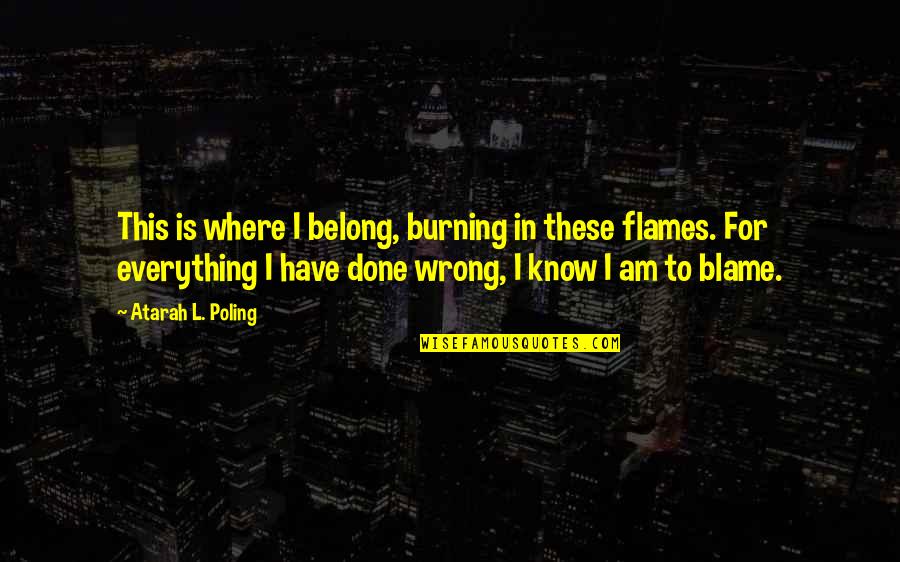 This is where I belong, burning in these flames. For everything I have done wrong, I know I am to blame. —
Atarah L. Poling