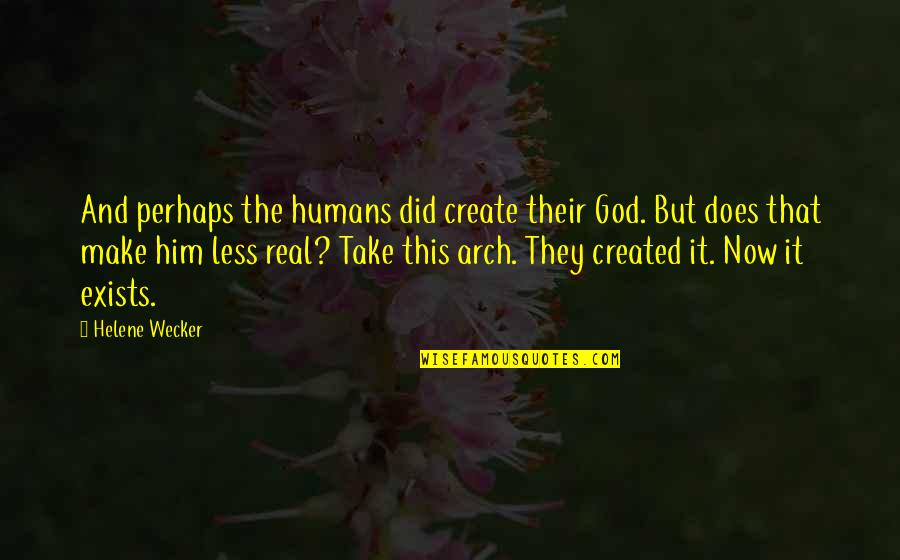 And perhaps the humans did create their God. But does that make him less real? Take this arch. They created it. Now it exists.
—
Helene Wecker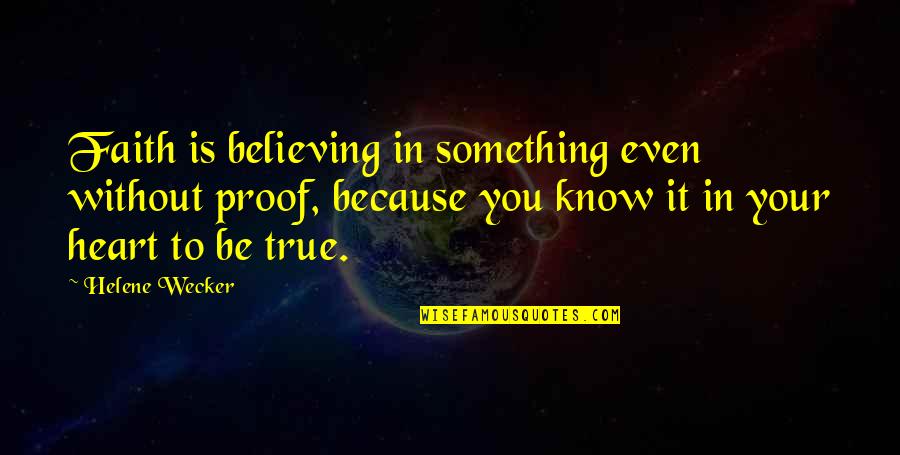 Faith is believing in something even without proof, because you know it in your heart to be true.
—
Helene Wecker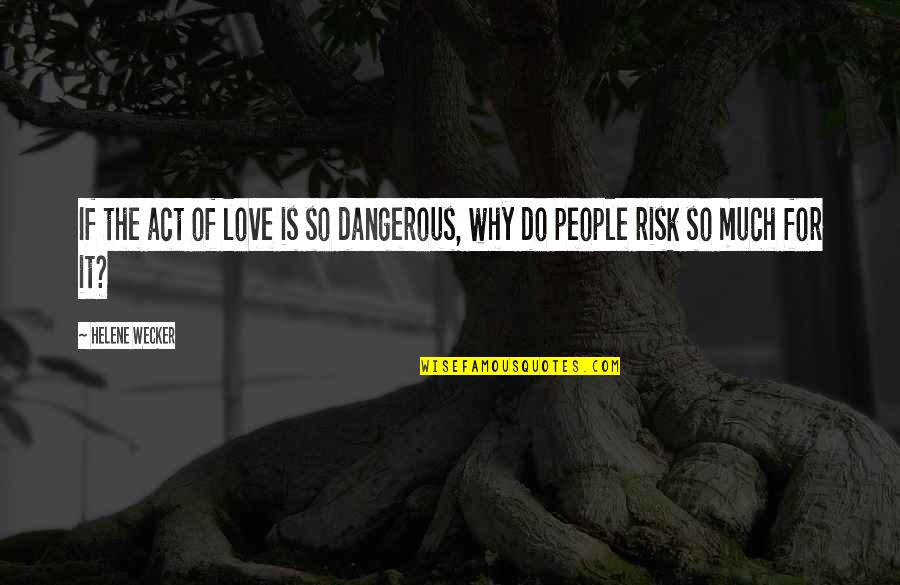 If the act of love is so dangerous, why do people risk so much for it?
—
Helene Wecker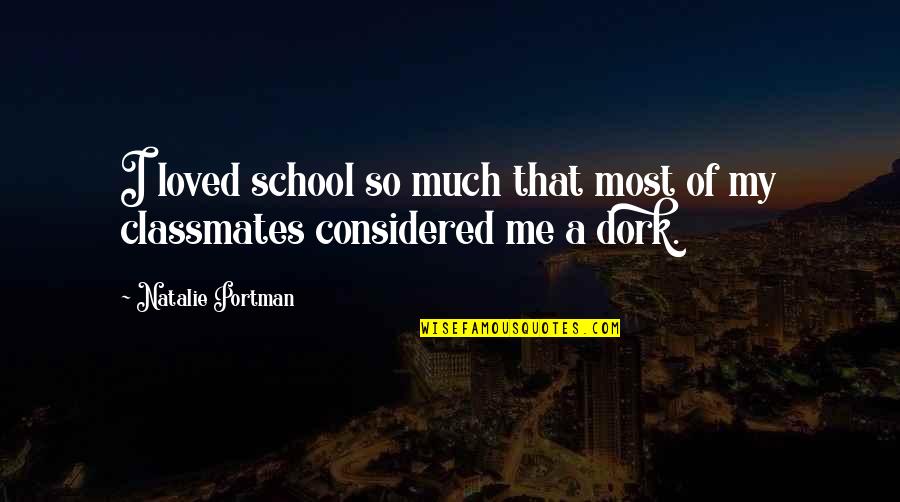 I loved school so much that most of my classmates considered me a dork.
—
Natalie Portman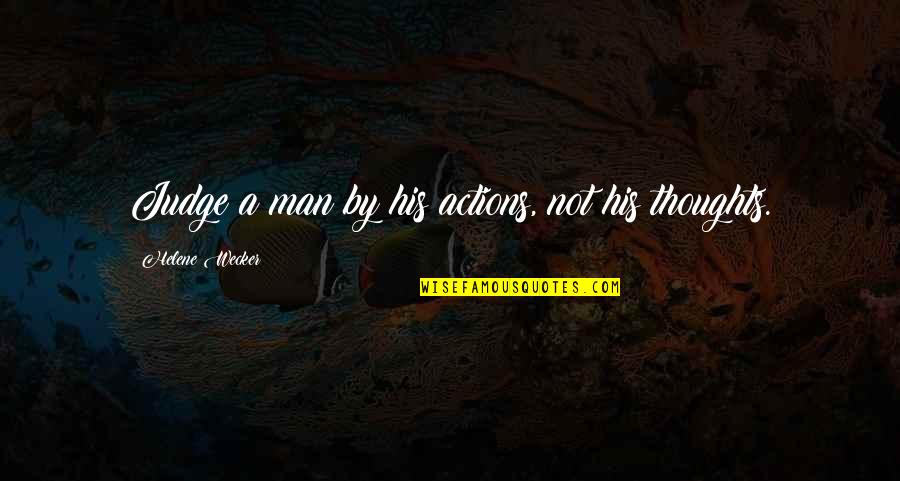 Judge a man by his actions, not his thoughts.
—
Helene Wecker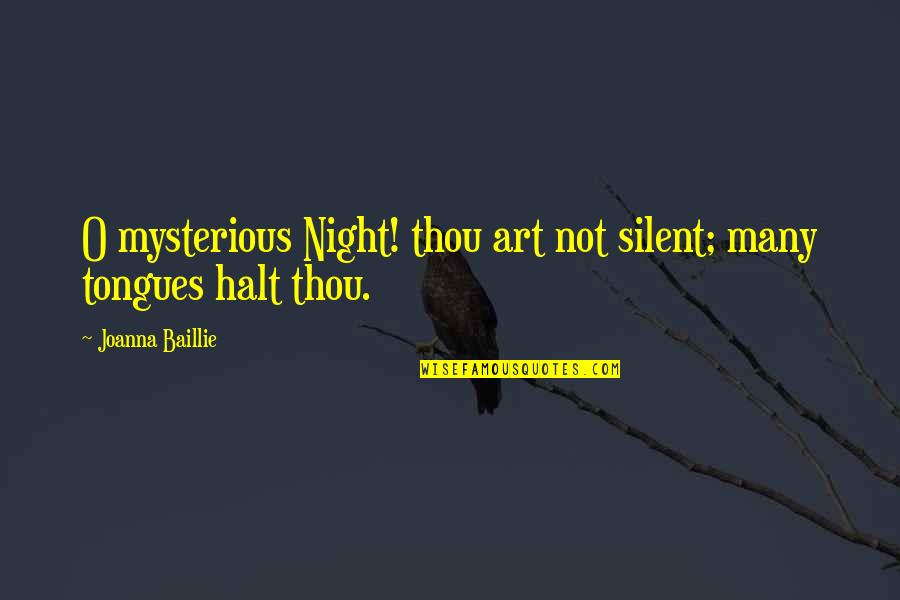 O mysterious Night! thou art not silent; many tongues halt thou.
—
Joanna Baillie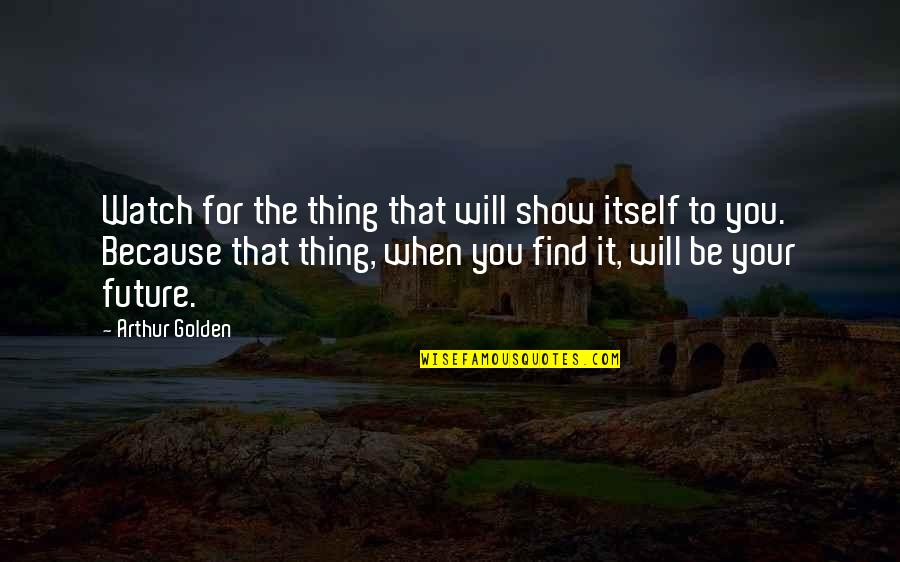 Watch for the thing that will show itself to you. Because that thing, when you find it, will be your future.
—
Arthur Golden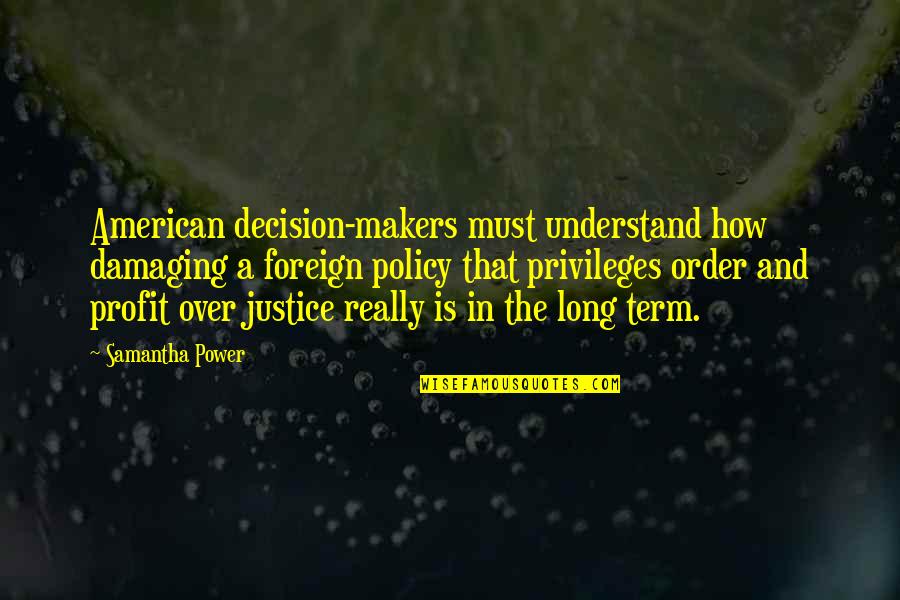 American decision-makers must understand how damaging a foreign policy that privileges order and profit over justice really is in the long term.
—
Samantha Power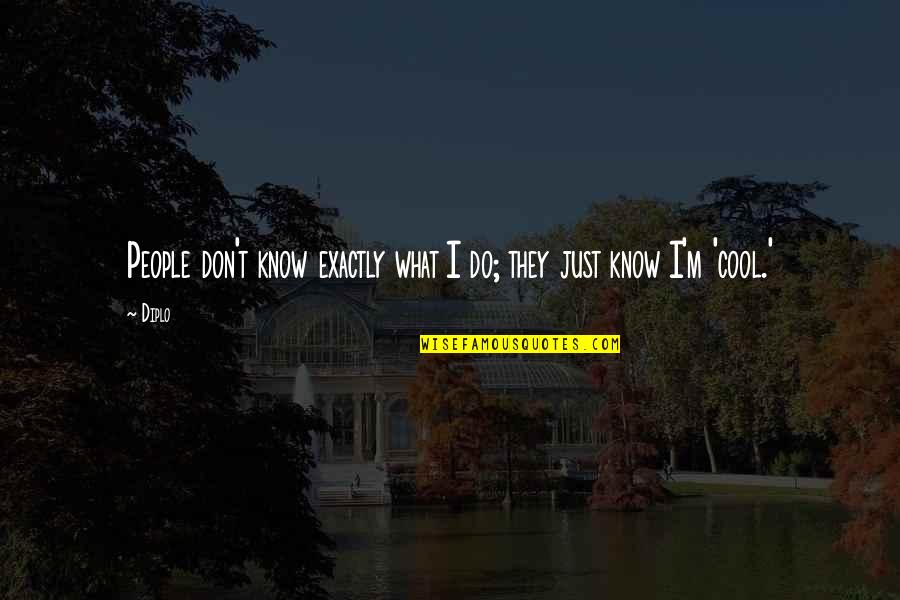 People don't know exactly what I do; they just know I'm 'cool.' —
Diplo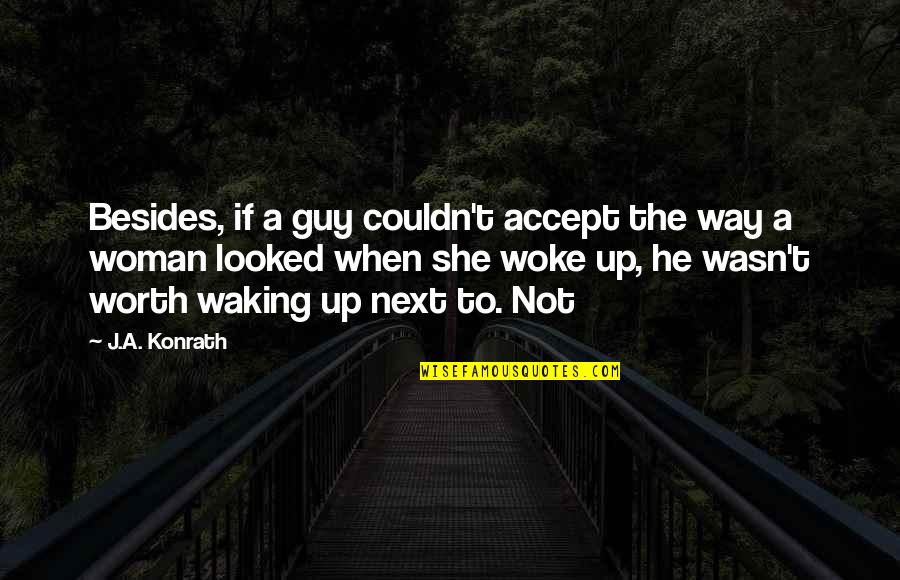 Besides, if a guy couldn't accept the way a woman looked when she woke up, he wasn't worth waking up next to. Not —
J.A. Konrath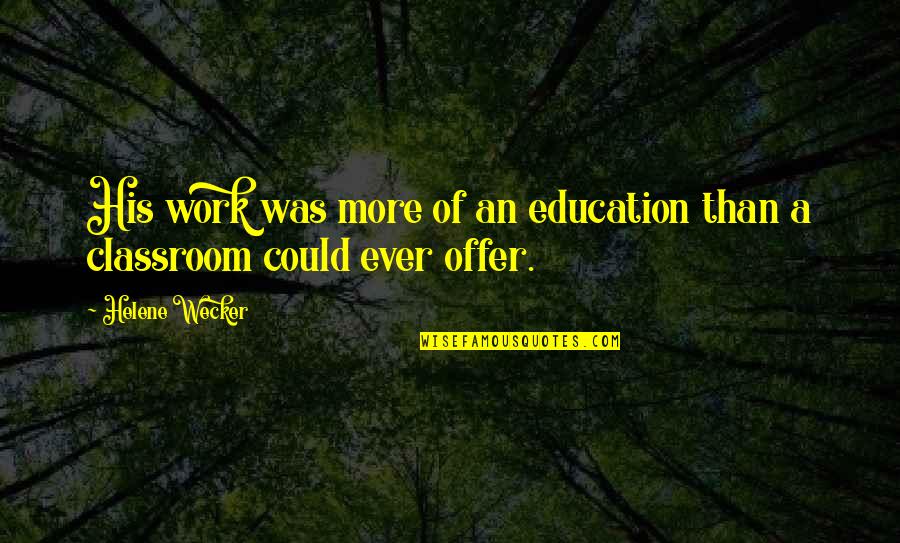 His work was more of an education than a classroom could ever offer. —
Helene Wecker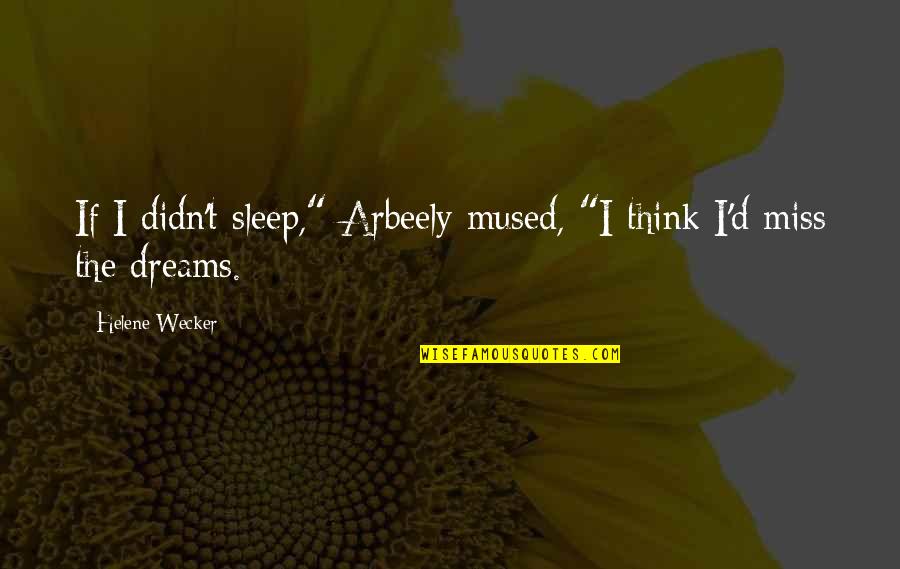 If I didn't sleep," Arbeely mused, "I think I'd miss the dreams. —
Helene Wecker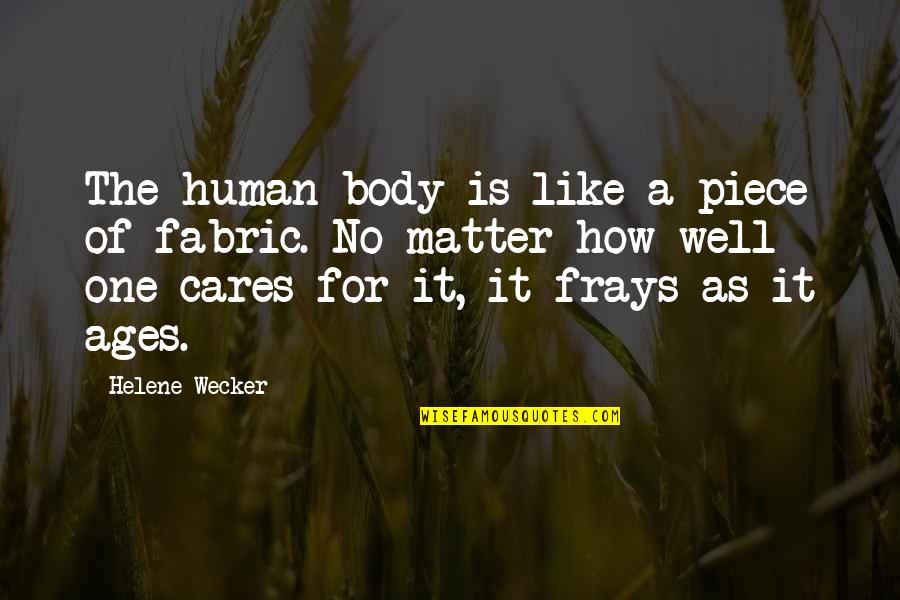 The human body is like a piece of fabric. No matter how well one cares for it, it frays as it ages. —
Helene Wecker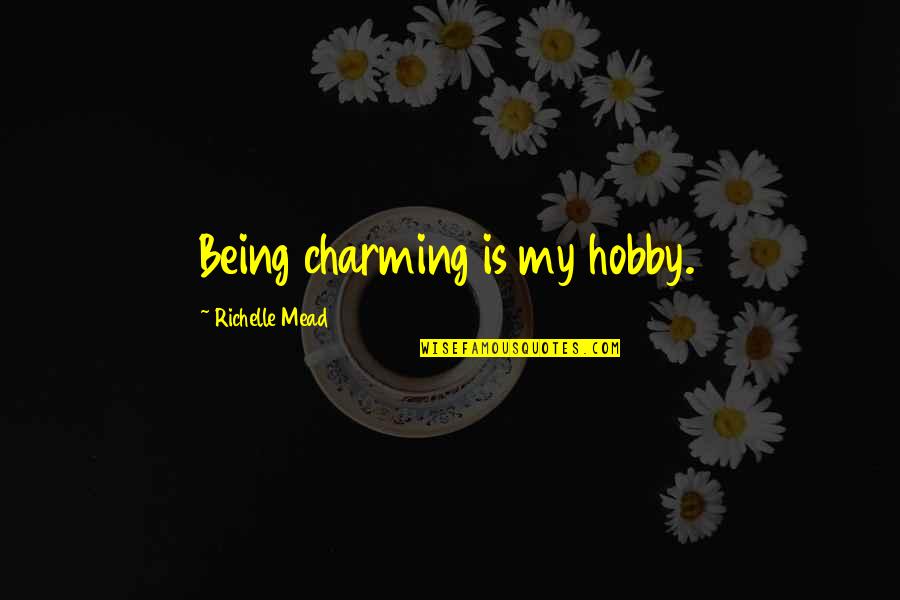 Being charming is my hobby. —
Richelle Mead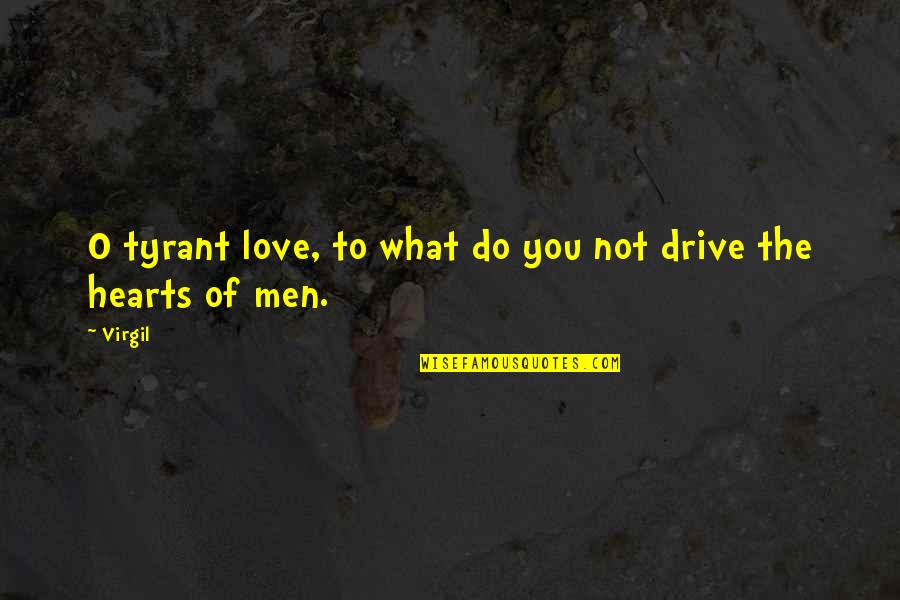 O tyrant love, to what do you not drive the hearts of men. —
Virgil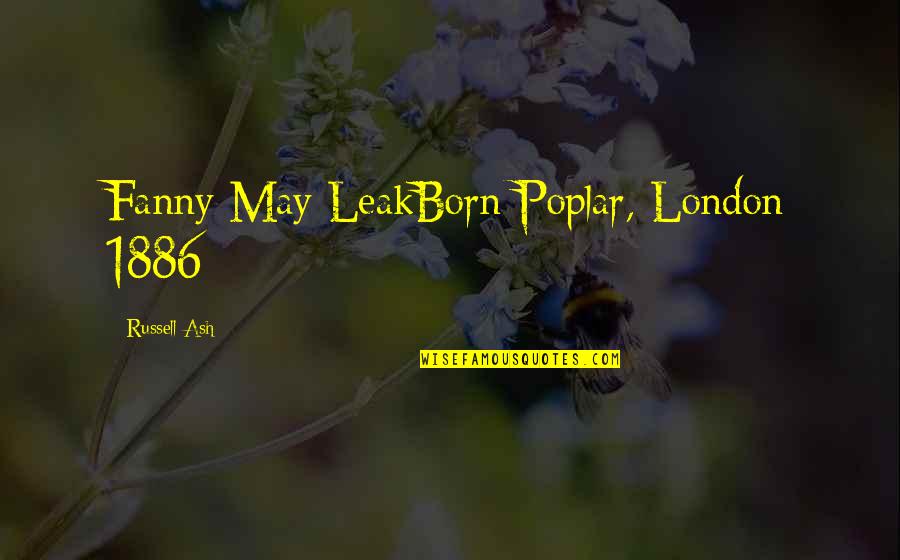 Fanny May Leak
Born Poplar, London 1886 —
Russell Ash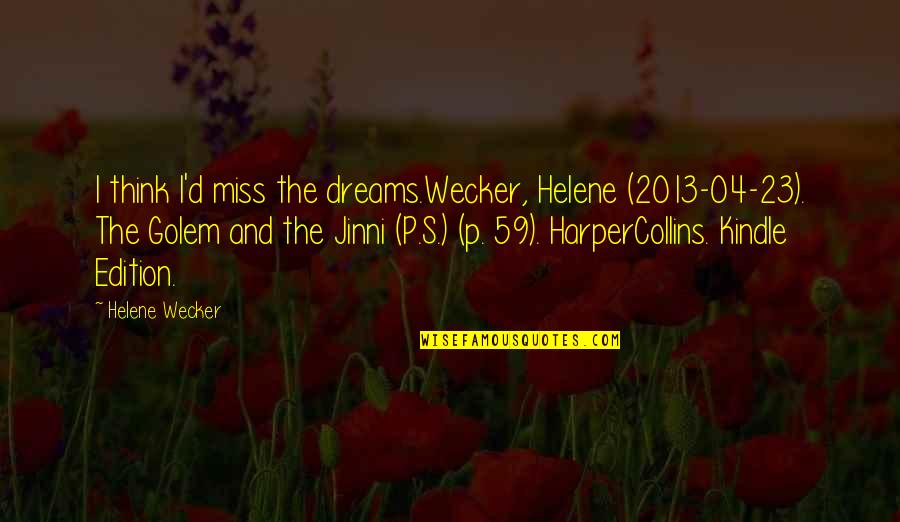 I think I'd miss the dreams.
Wecker
, Helene (2013-04-23). The Golem and the Jinni (P.S.) (p. 59). HarperCollins. Kindle Edition. —
Helene Wecker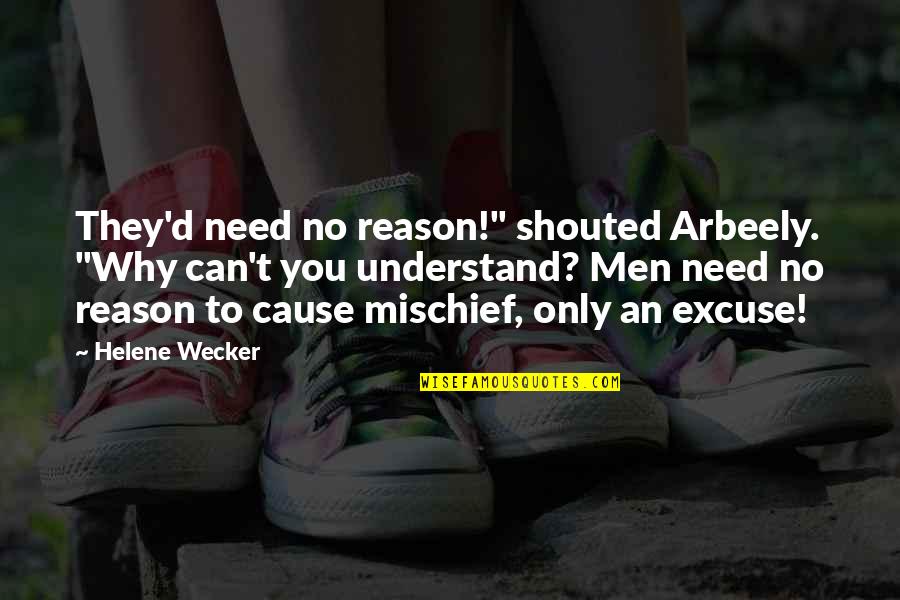 They'd need no reason!" shouted Arbeely. "Why can't you understand? Men need no reason to cause mischief, only an excuse! —
Helene Wecker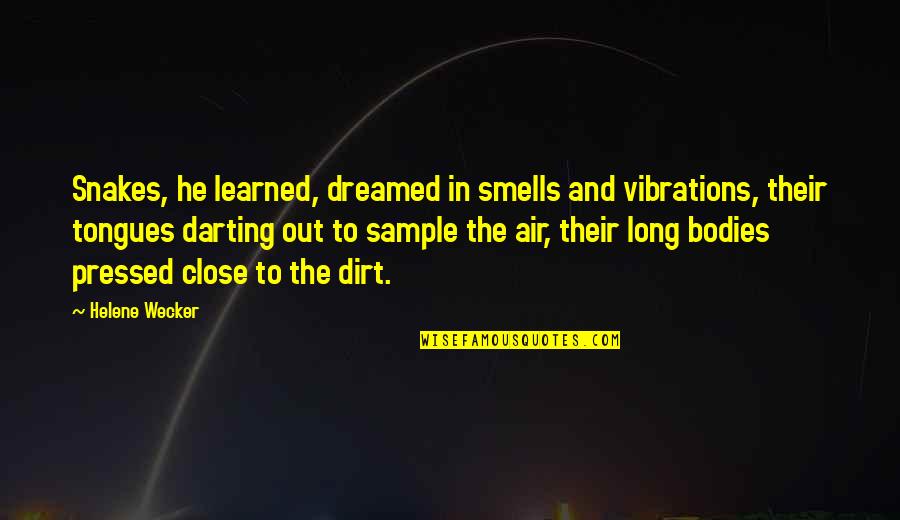 Snakes, he learned, dreamed in smells and vibrations, their tongues darting out to sample the air, their long bodies pressed close to the dirt. —
Helene Wecker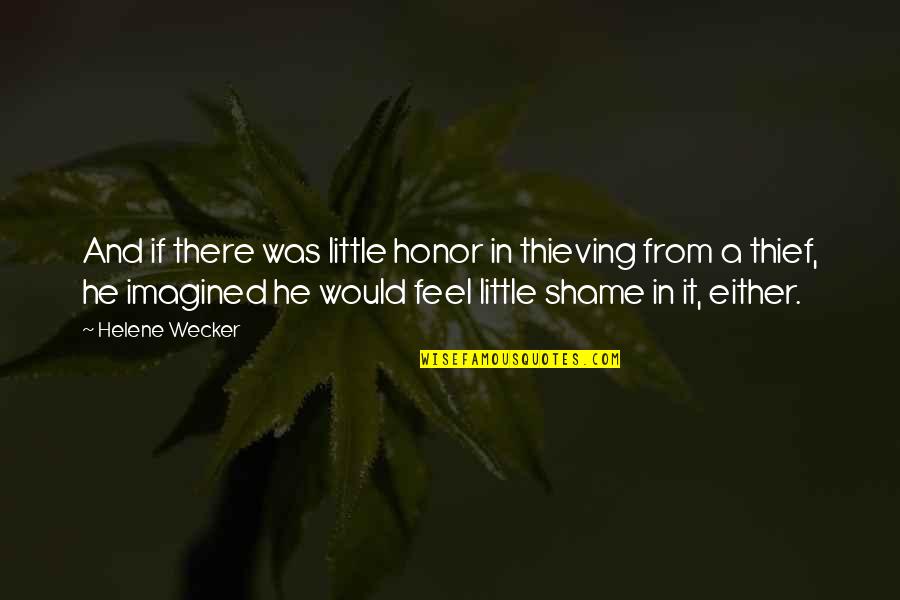 And if there was little honor in thieving from a thief, he imagined he would feel little shame in it, either. —
Helene Wecker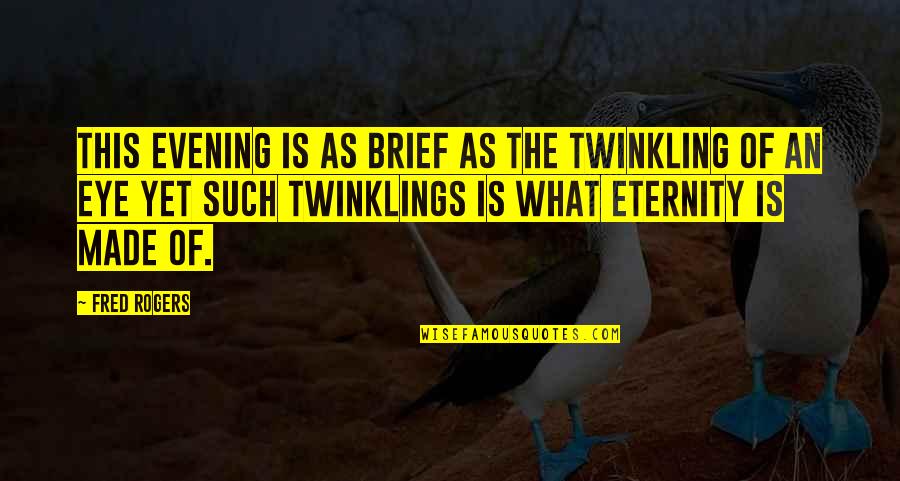 This evening is as brief as the twinkling of an eye yet such twinklings is what eternity is made of. —
Fred Rogers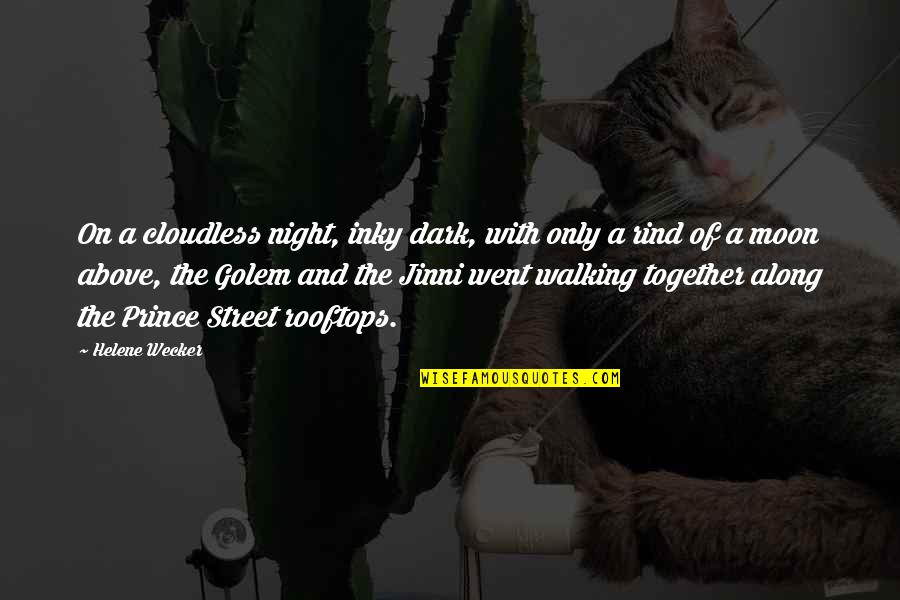 On a cloudless night, inky dark, with only a rind of a moon above, the Golem and the Jinni went walking together along the Prince Street rooftops. —
Helene Wecker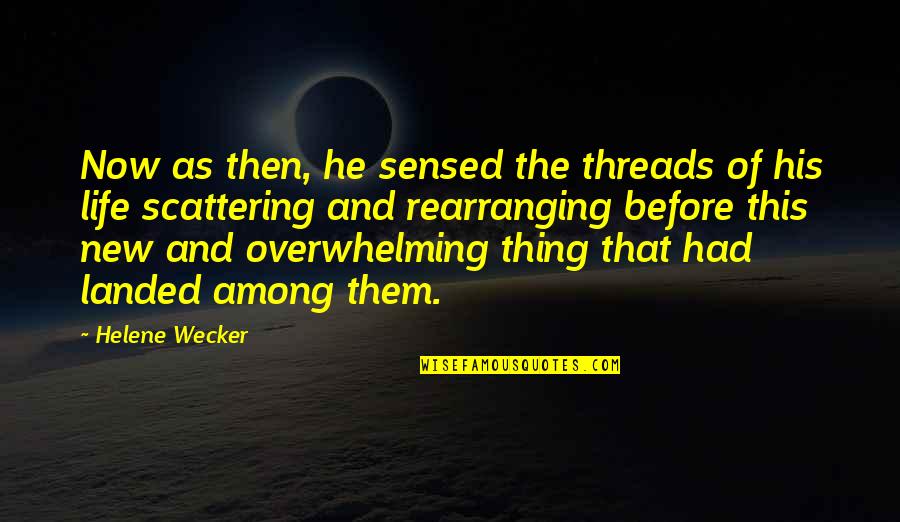 Now as then, he sensed the threads of his life scattering and rearranging before this new and overwhelming thing that had landed among them. —
Helene Wecker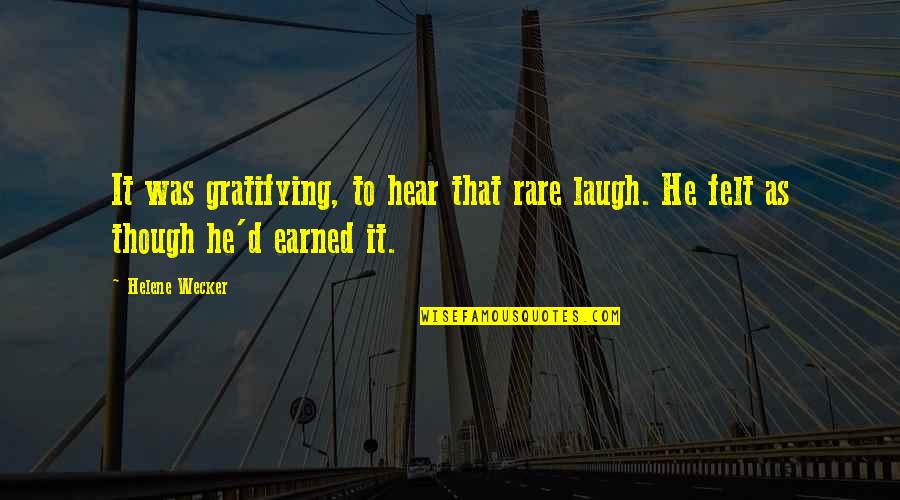 It was gratifying, to hear that rare laugh. He felt as though he'd earned it. —
Helene Wecker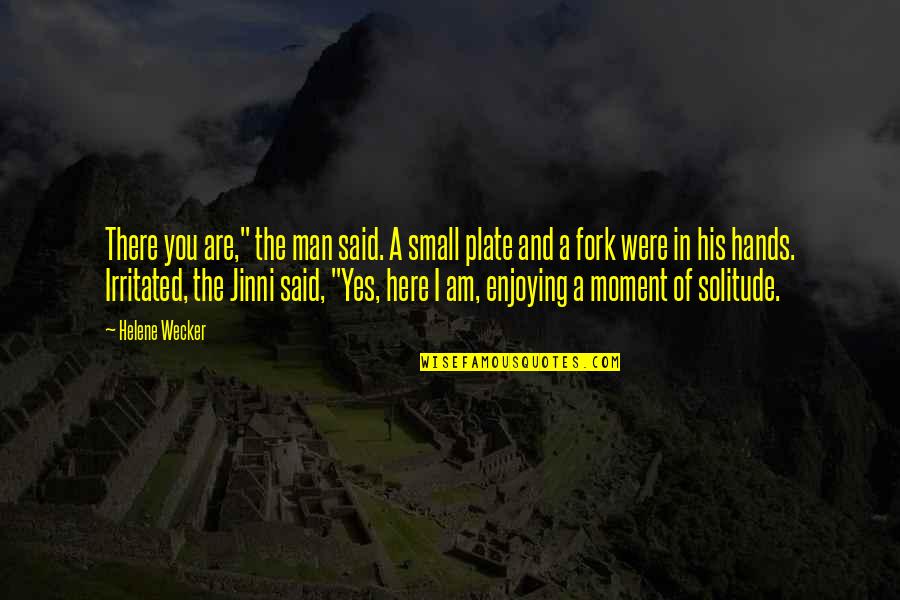 There you are," the man said. A small plate and a fork were in his hands. Irritated, the Jinni said, "Yes, here I am, enjoying a moment of solitude. —
Helene Wecker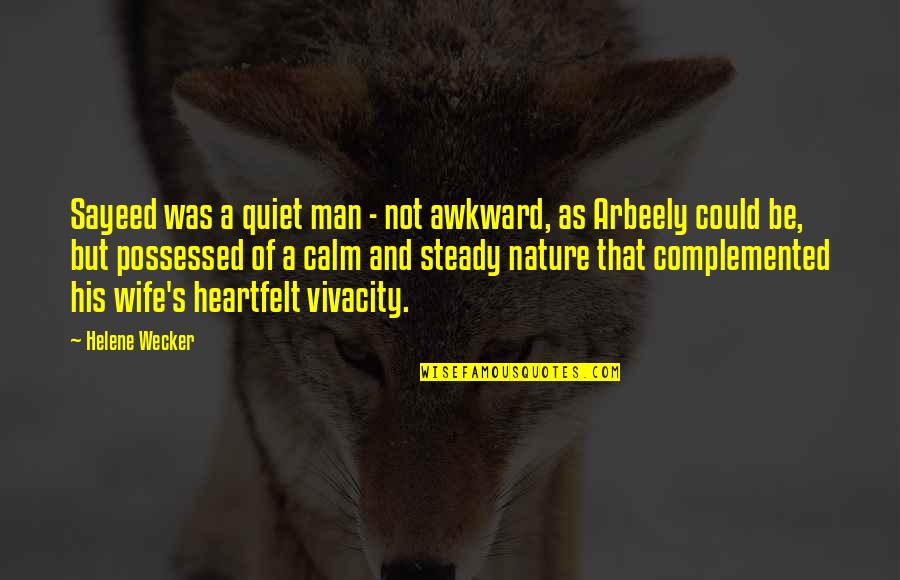 Sayeed was a quiet man - not awkward, as Arbeely could be, but possessed of a calm and steady nature that complemented his wife's heartfelt vivacity. —
Helene Wecker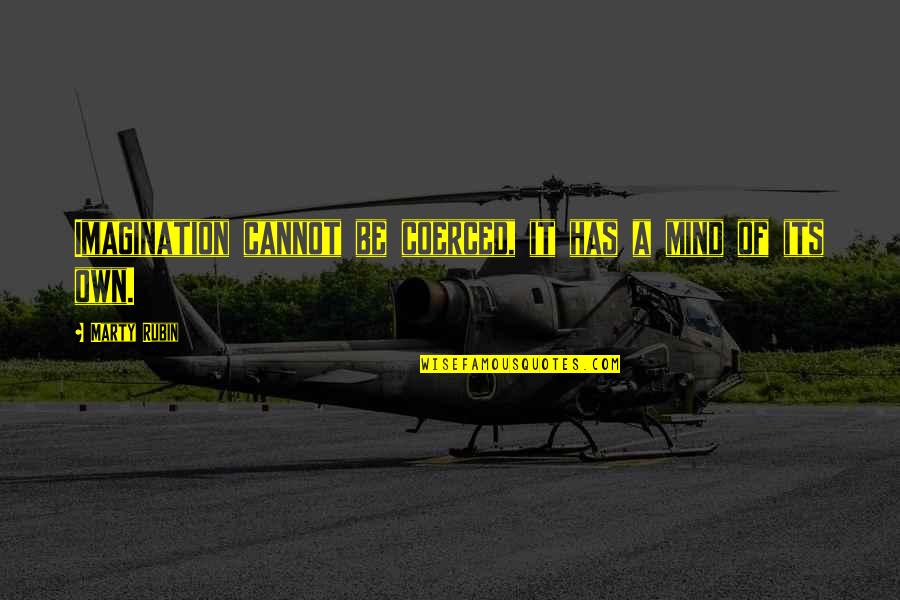 Imagination cannot be coerced, it has a mind of its own. —
Marty Rubin
The air was a malodorous broth, and all labored to inhale it. The —
Helene Wecker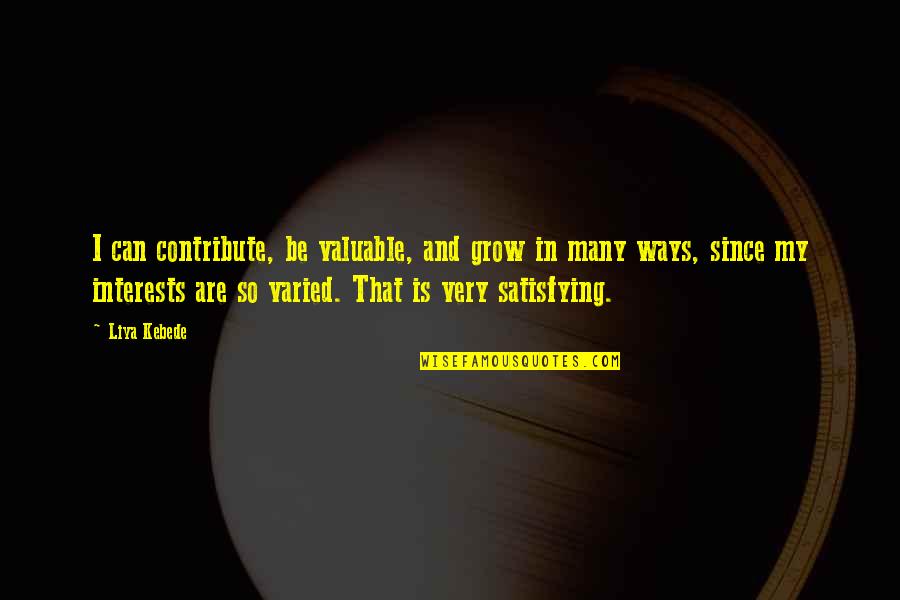 I can contribute, be valuable, and grow in many ways, since my interests are so varied. That is very satisfying. —
Liya Kebede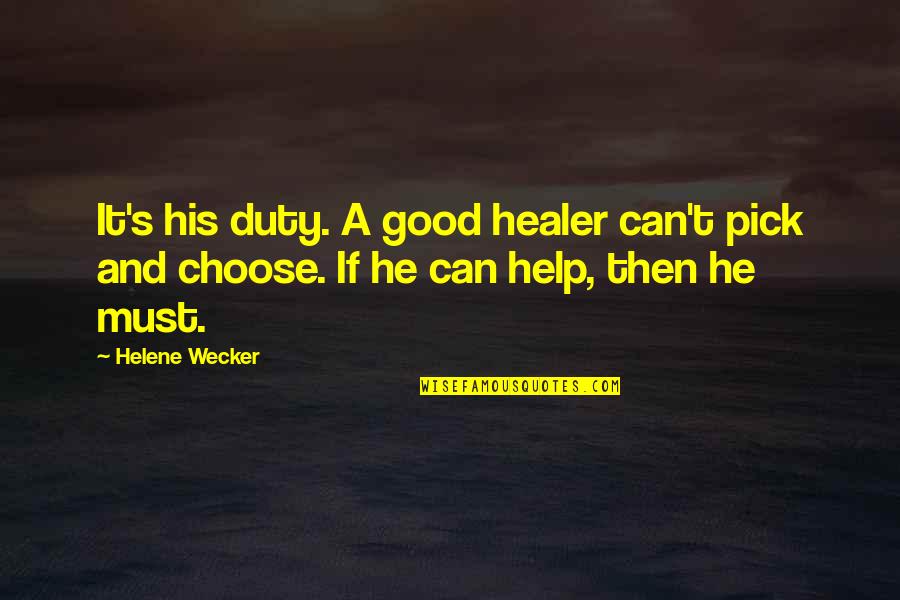 It's his duty. A good healer can't pick and choose. If he can help, then he must. —
Helene Wecker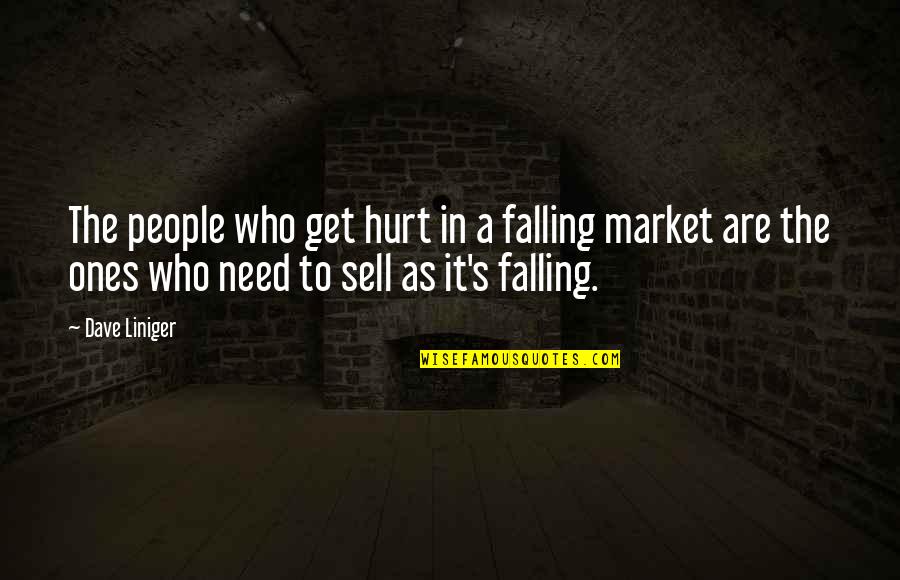 The people who get hurt in a falling market are the ones who need to sell as it's falling. —
Dave Liniger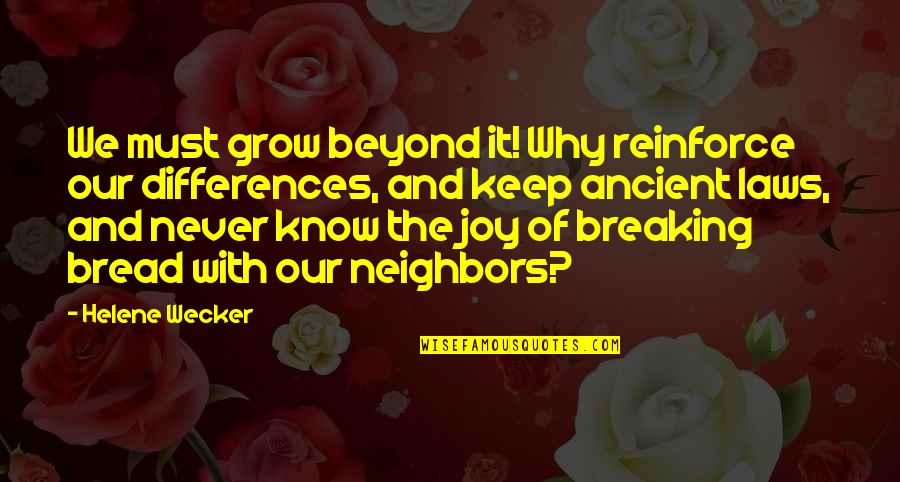 We must grow beyond it! Why reinforce our differences, and keep ancient laws, and never know the joy of breaking bread with our neighbors? —
Helene Wecker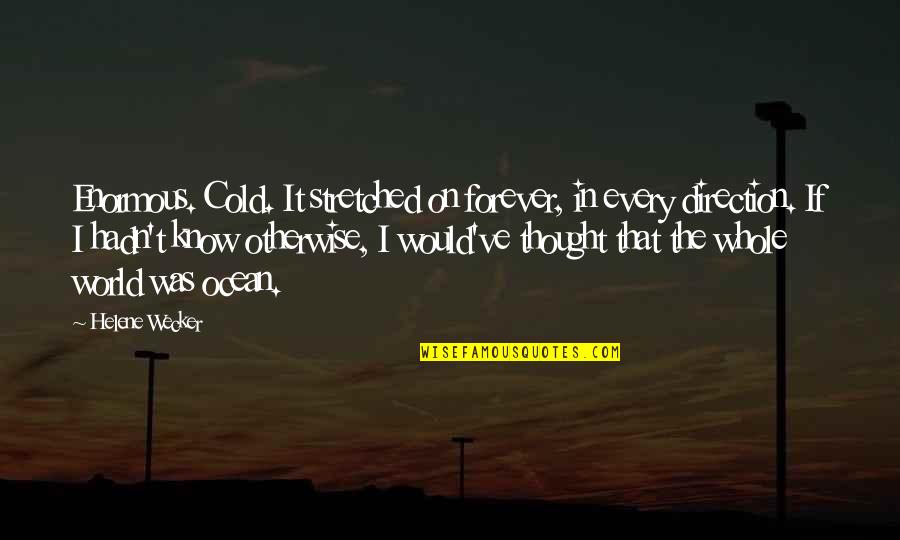 Enormous. Cold. It stretched on forever, in every direction. If I hadn't know otherwise, I would've thought that the whole world was ocean. —
Helene Wecker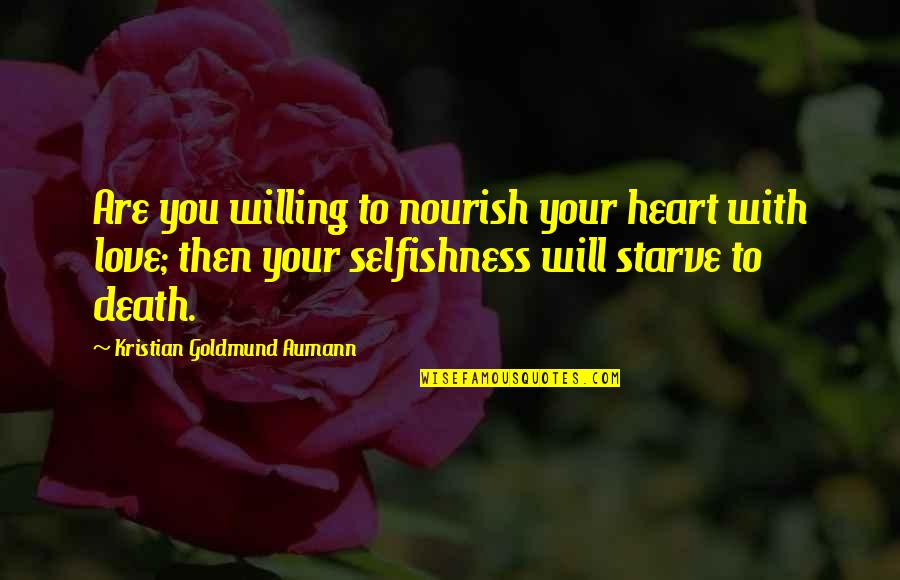 Are you willing to nourish your heart with love; then your selfishness will starve to death. —
Kristian Goldmund Aumann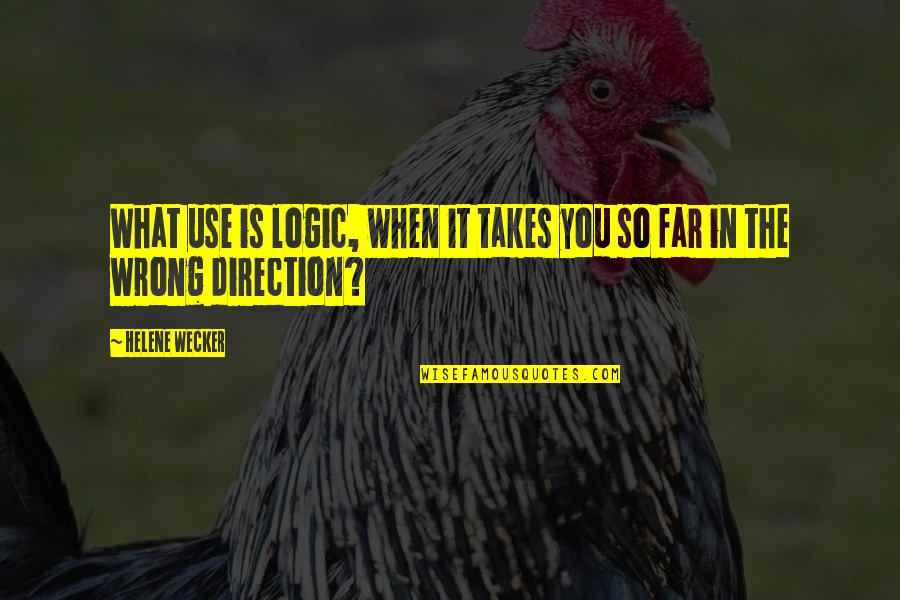 What use is logic, when it takes you so far in the wrong direction? —
Helene Wecker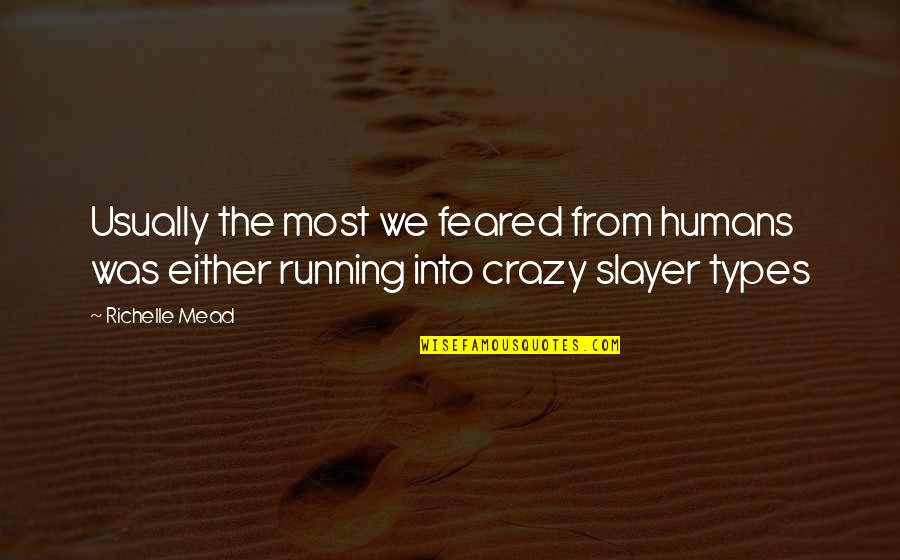 Usually the most we feared from humans was either running into crazy slayer types —
Richelle Mead