I Choose Joy Quotes
Collection of top 42 famous quotes about I Choose Joy
I Choose Joy Quotes & Sayings
Happy to read and share the best inspirational I Choose Joy quotes, sayings and quotations on Wise Famous Quotes.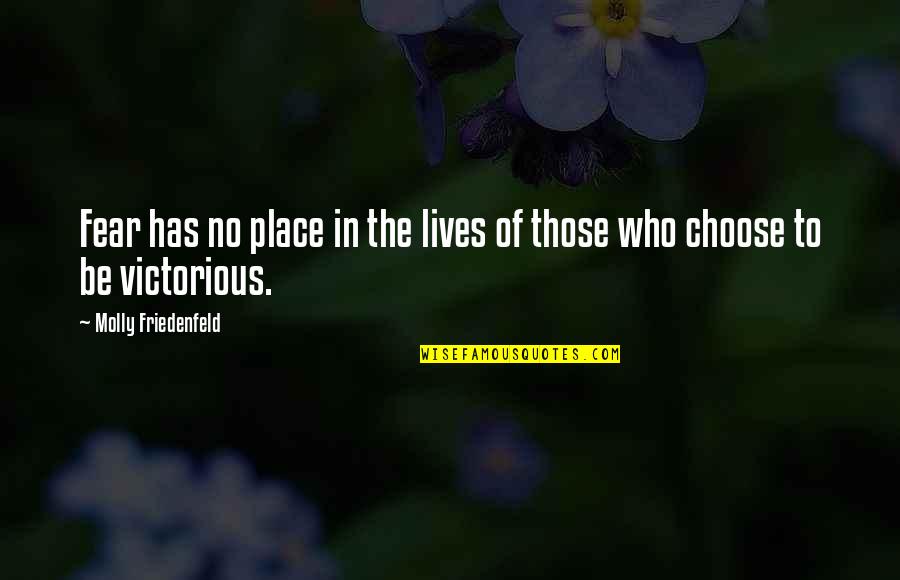 Fear has no place in the lives of those who choose to be victorious.
—
Molly Friedenfeld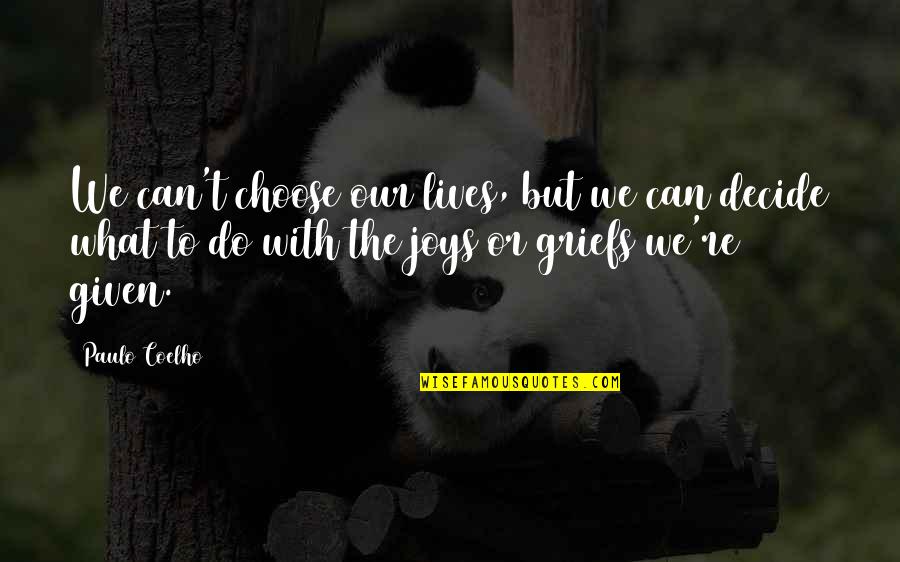 We can't choose our lives, but we can decide what to do with the joys or griefs we're given.
—
Paulo Coelho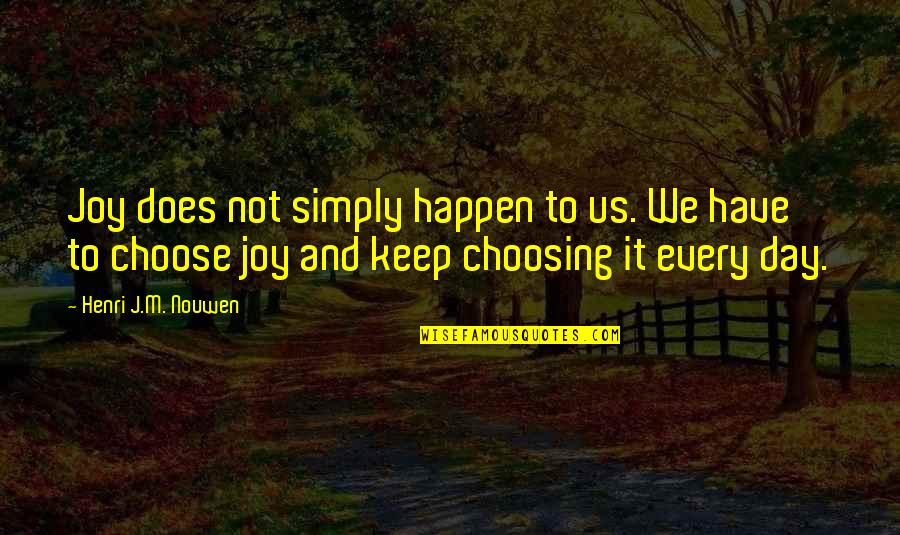 Joy does not simply happen to us. We have to choose joy and keep choosing it every day.
—
Henri J.M. Nouwen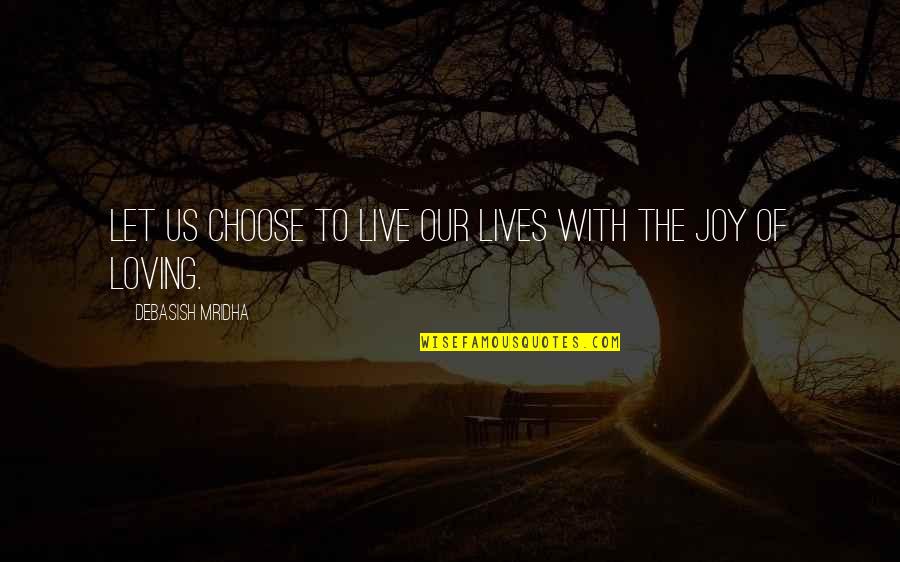 Let us choose to live our lives with the joy of loving.
—
Debasish Mridha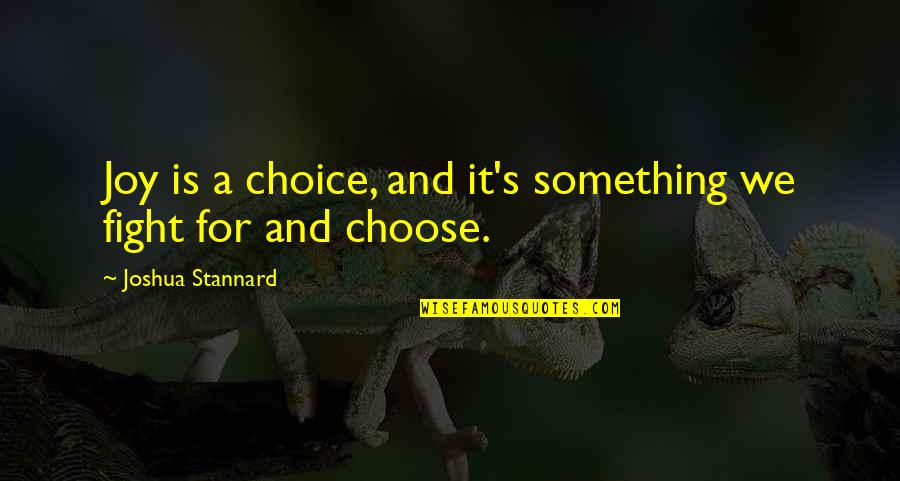 Joy is a choice, and it's something we fight for and choose.
—
Joshua Stannard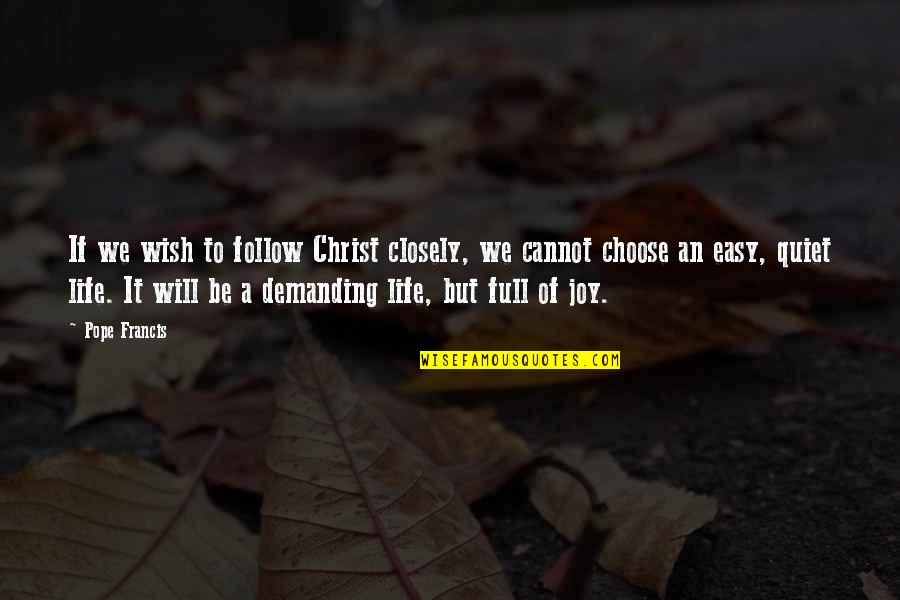 If we wish to follow Christ closely, we cannot choose an easy, quiet life. It will be a demanding life, but full of joy.
—
Pope Francis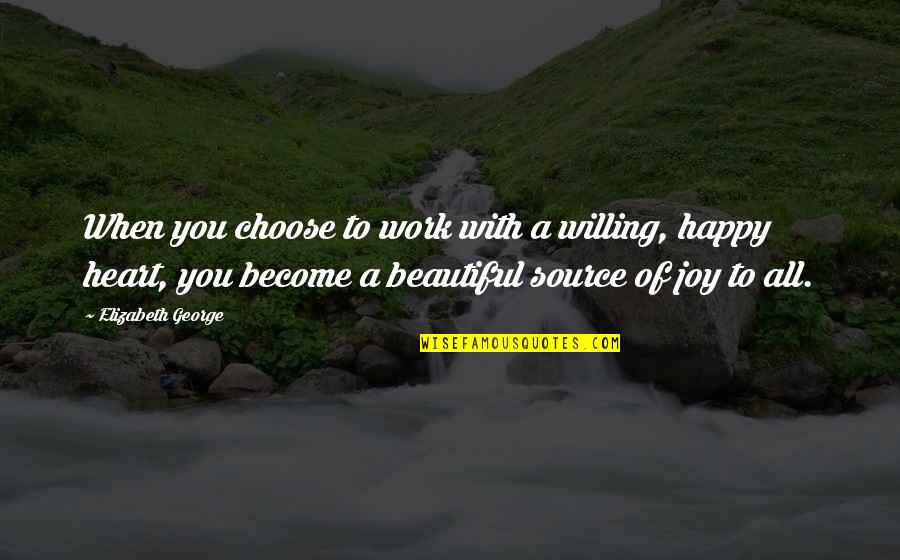 When you choose to work with a willing, happy heart, you become a beautiful source of joy to all.
—
Elizabeth George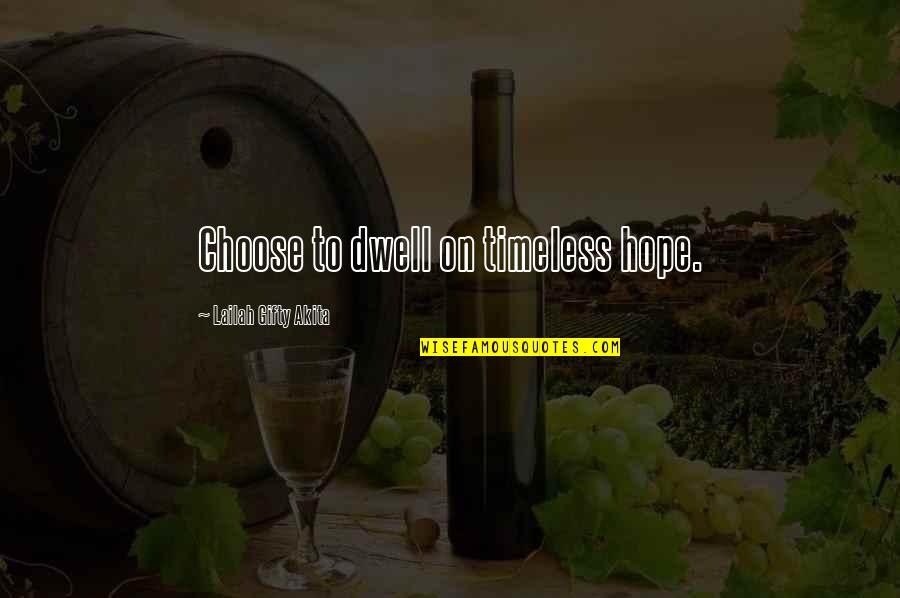 Choose to dwell on timeless hope.
—
Lailah Gifty Akita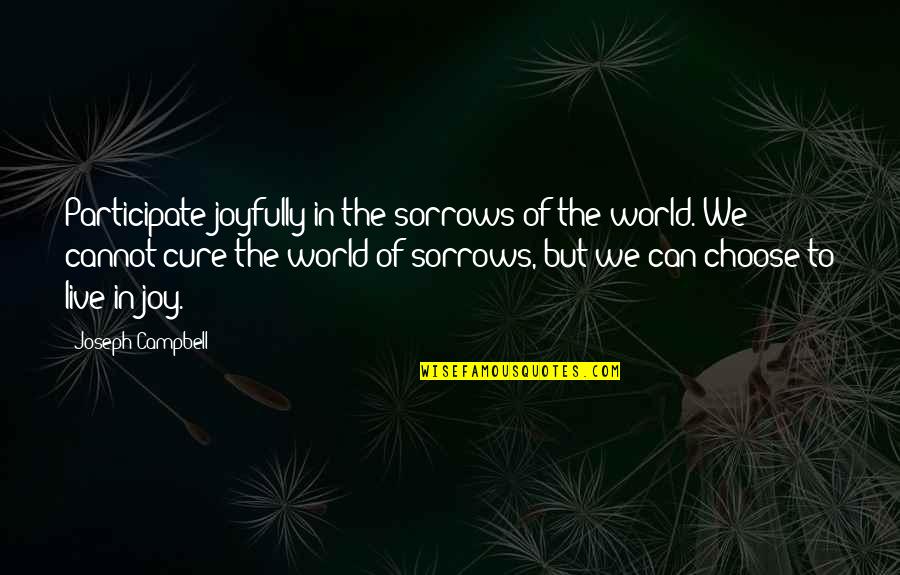 Participate joyfully in the sorrows of the world. We cannot cure the world of sorrows, but we can choose to live in joy.
—
Joseph Campbell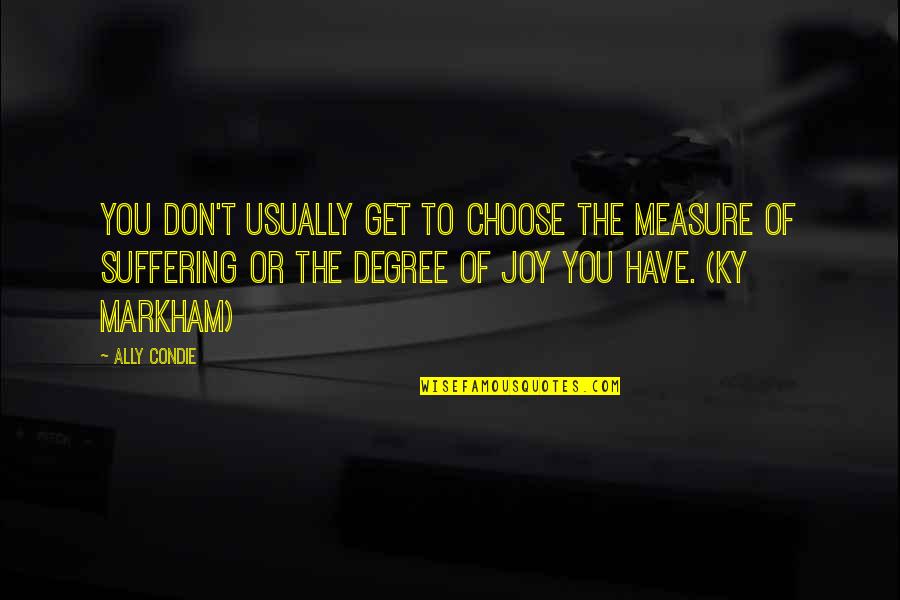 You don't usually get to choose the measure of suffering or the degree of joy you have. (Ky Markham) —
Ally Condie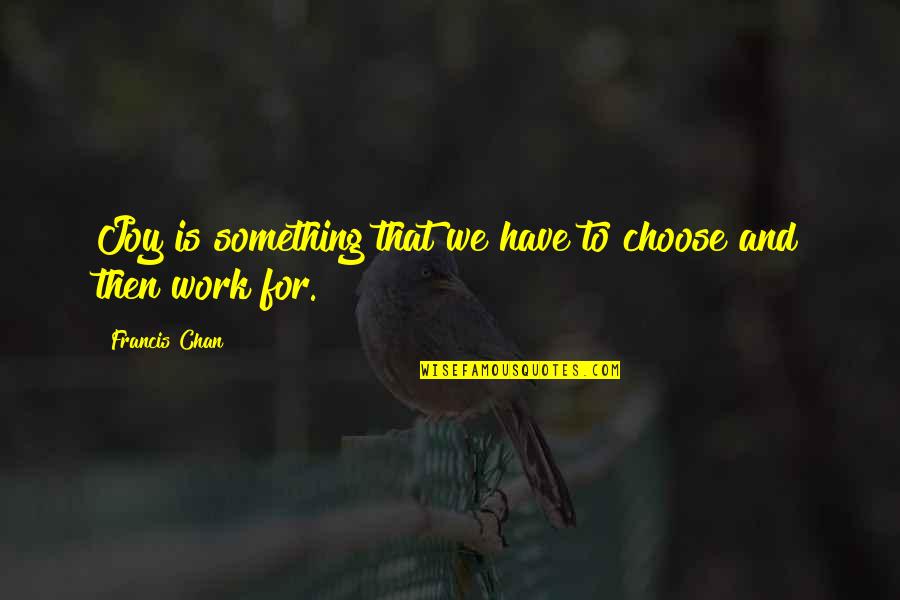 Joy is something that we have to choose and then work for. —
Francis Chan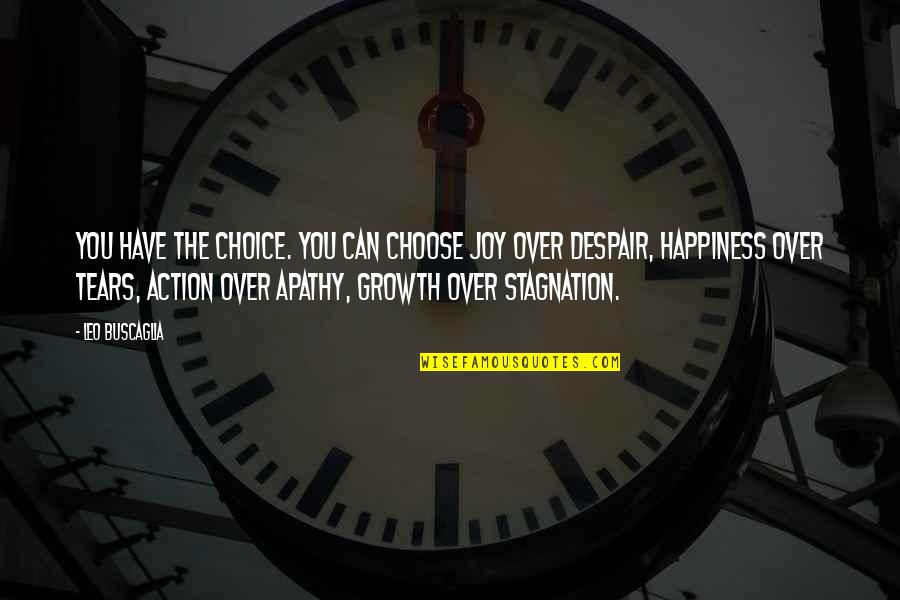 You have the choice. You can choose joy over despair, happiness over tears, action over apathy, growth over stagnation. —
Leo Buscaglia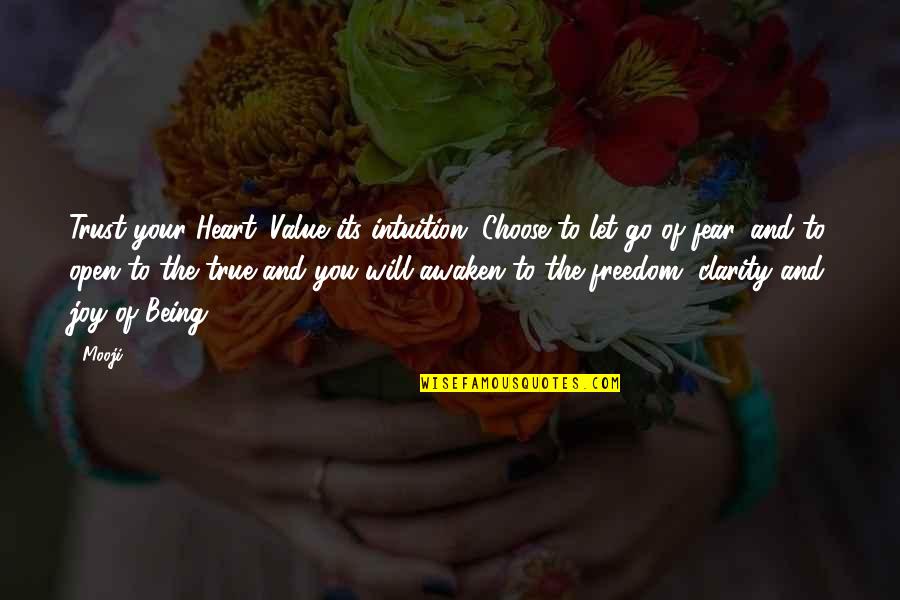 Trust your Heart. Value its intuition. Choose to let go of fear, and to open to the true and you will awaken to the freedom, clarity and joy of Being —
Mooji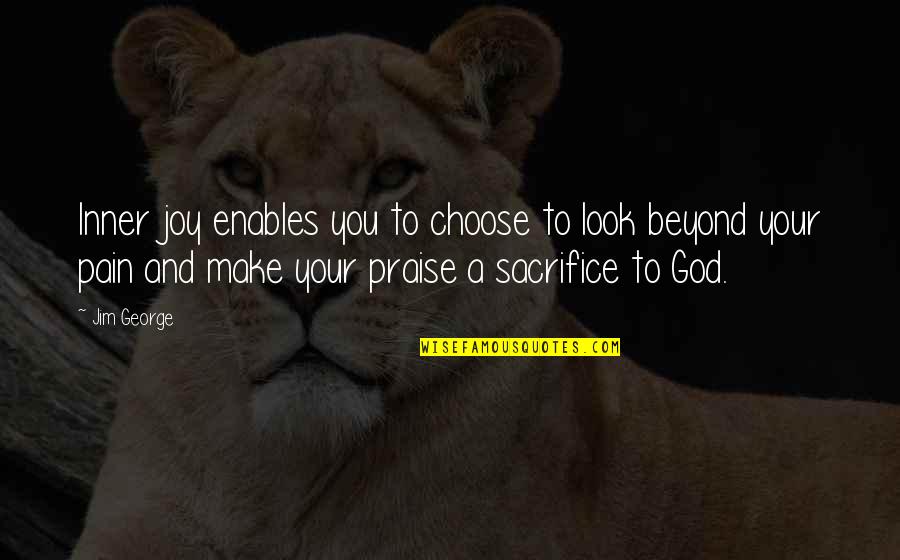 Inner joy enables you to choose to look beyond your pain and make your praise a sacrifice to God. —
Jim George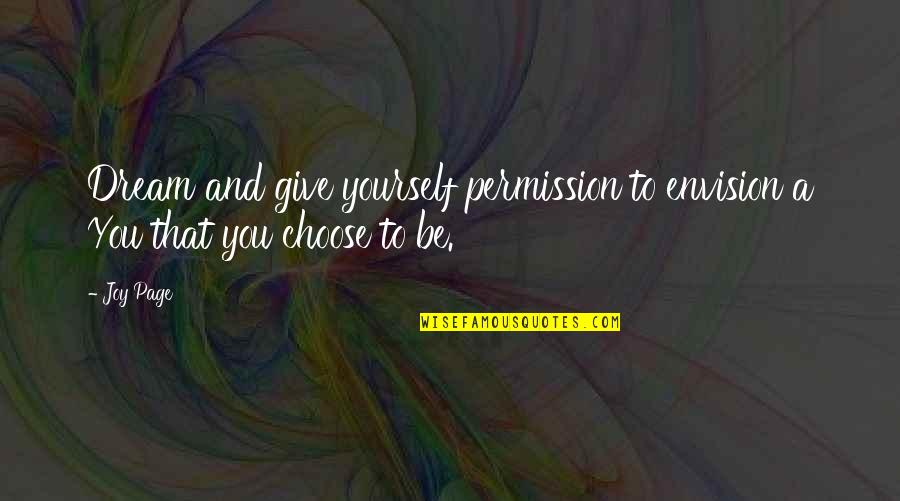 Dream and give yourself permission to envision a You that you choose to be. —
Joy Page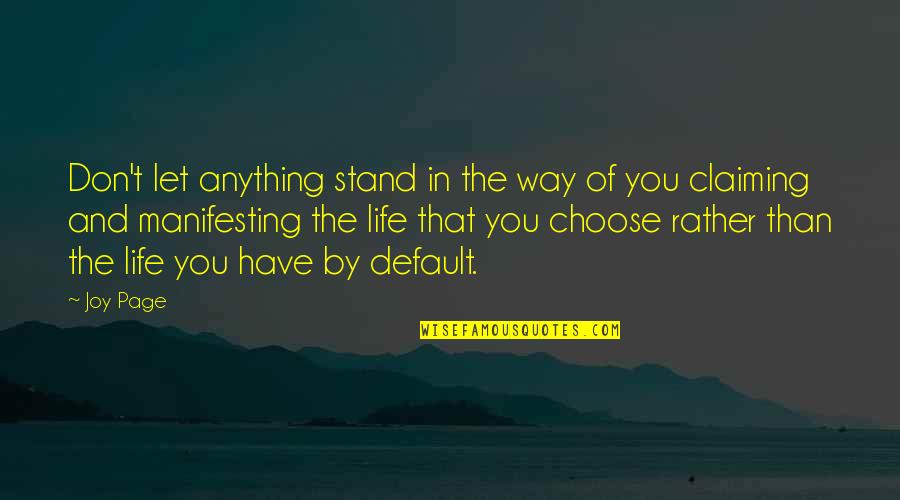 Don't let anything stand in the way of you claiming and manifesting the life that you choose rather than the life you have by default. —
Joy Page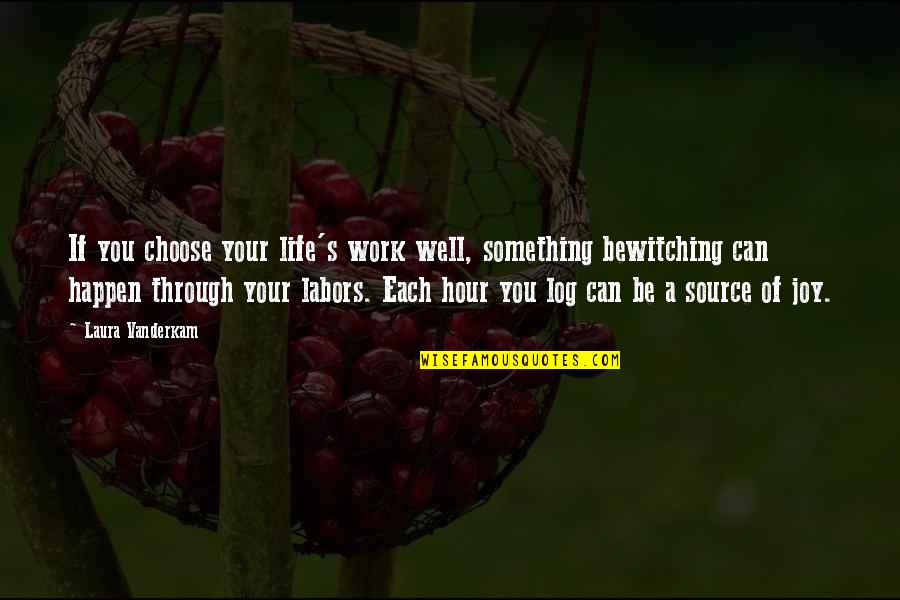 If you choose your life's work well, something bewitching can happen through your labors. Each hour you log can be a source of joy. —
Laura Vanderkam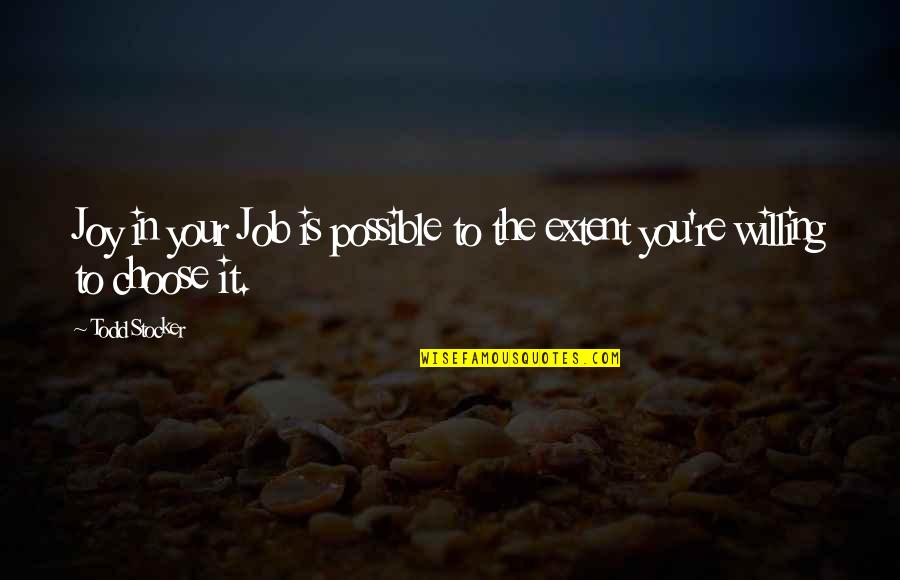 Joy in your Job is possible to the extent you're willing to choose it. —
Todd Stocker
Do what you do for the sheer joy of it,
Do what you choose,not what someone else chooses for you. —
Neale Donald Walsch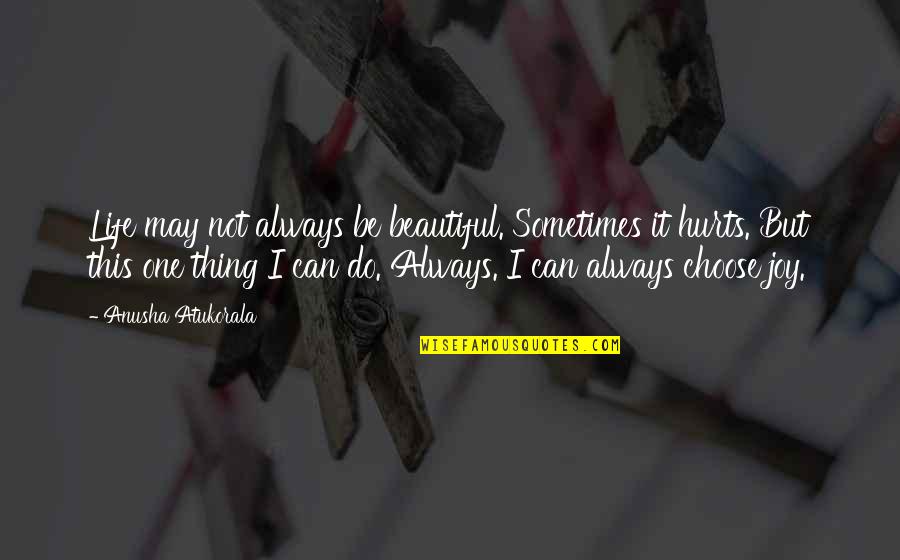 Life may not always be beautiful. Sometimes it hurts. But this one thing I can do. Always. I can always choose joy. —
Anusha Atukorala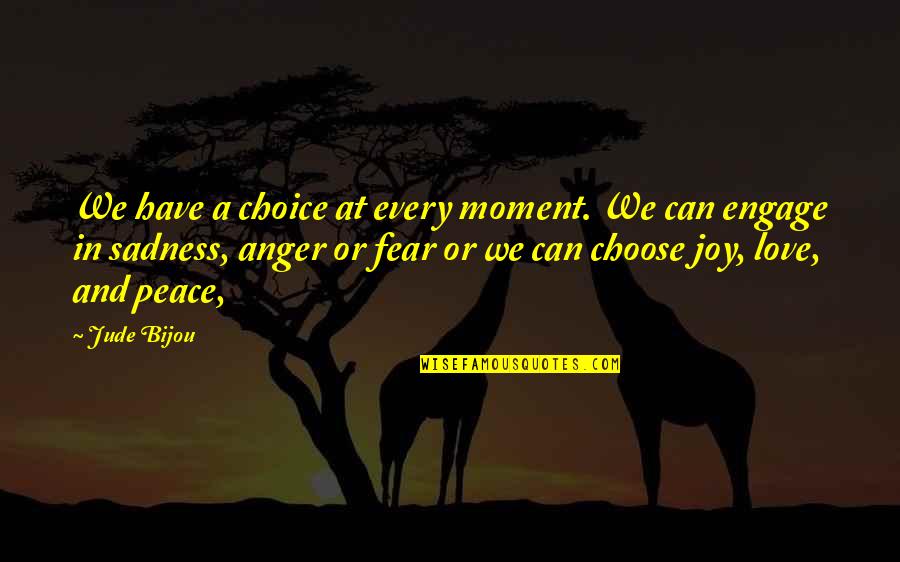 We have a choice at every moment. We can engage in sadness, anger or fear or we can choose joy, love, and peace, —
Jude Bijou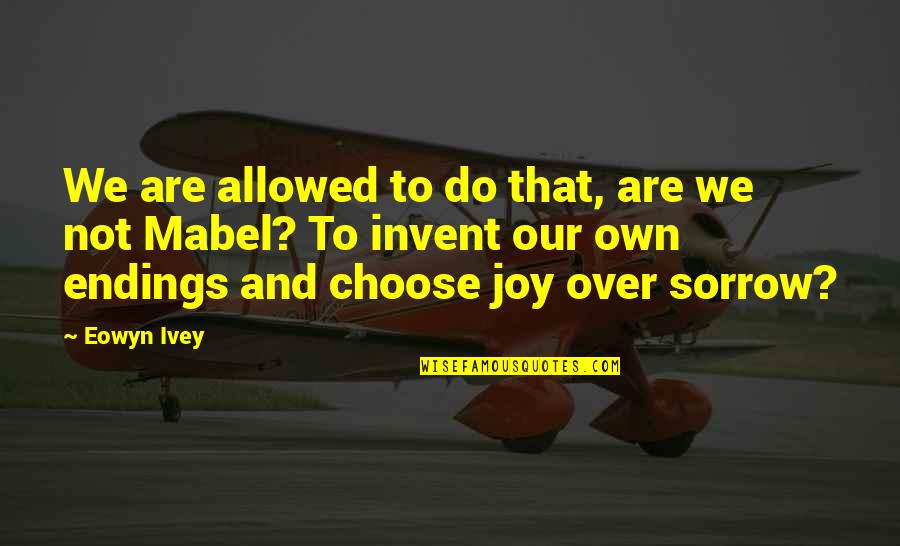 We are allowed to do that, are we not Mabel? To invent our own endings and choose joy over sorrow? —
Eowyn Ivey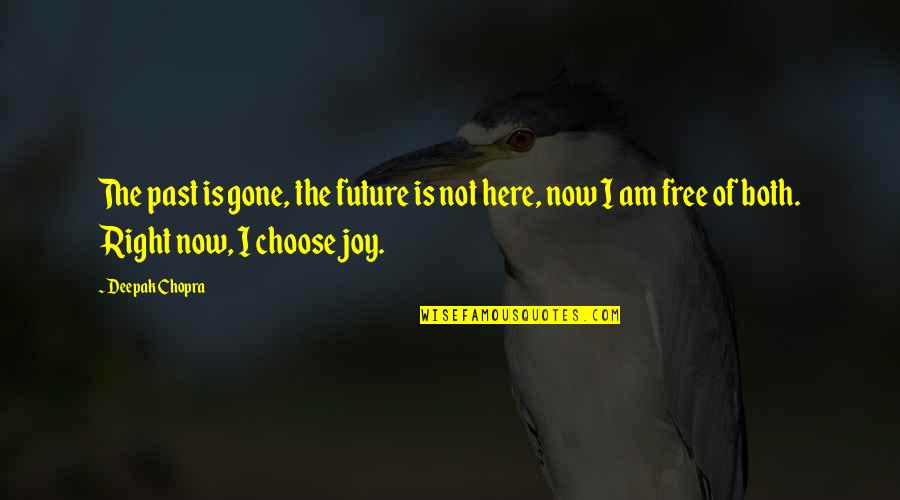 The past is gone, the future is not here, now I am free of both. Right now,
I choose joy
. —
Deepak Chopra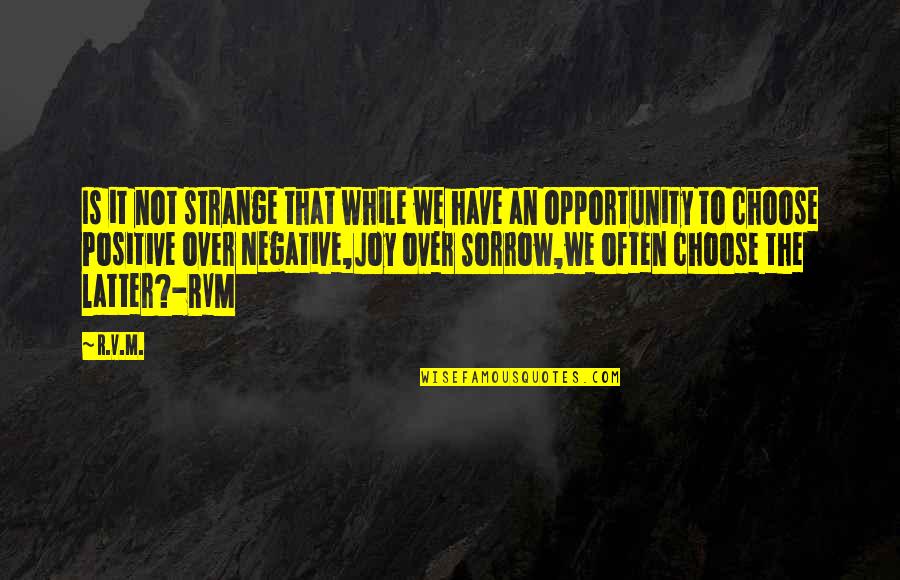 Is it not strange that while we have an opportunity to choose Positive over Negative,Joy over Sorrow,we often choose the latter?-RVM —
R.v.m.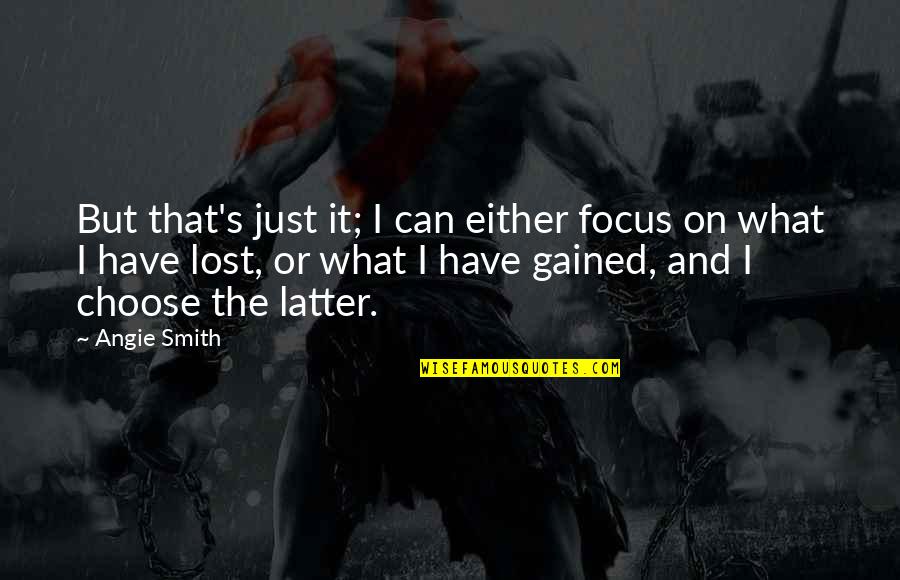 But that's just it; I can either focus on what I have lost, or what I have gained, and I choose the latter. —
Angie Smith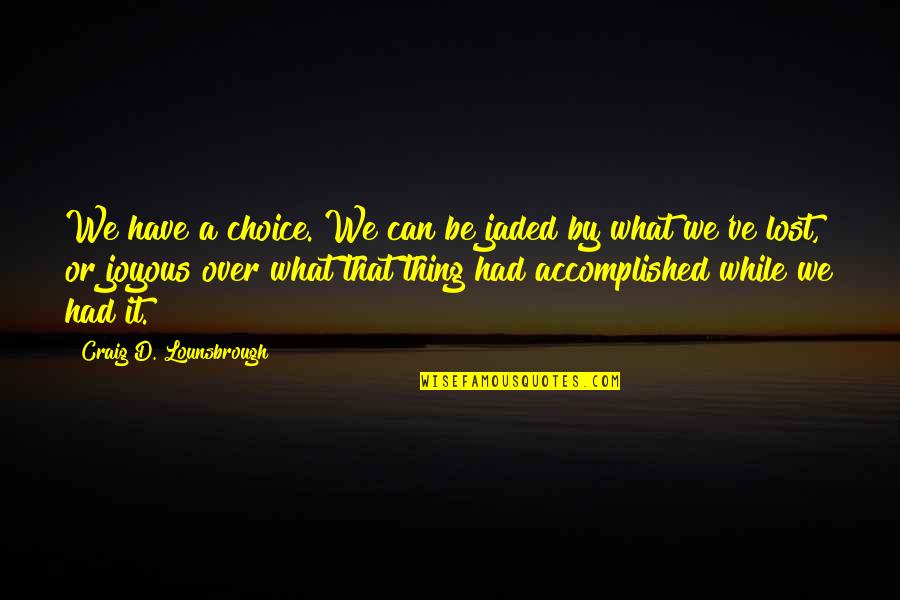 We have a choice. We can be jaded by what we've lost, or joyous over what that thing had accomplished while we had it. —
Craig D. Lounsbrough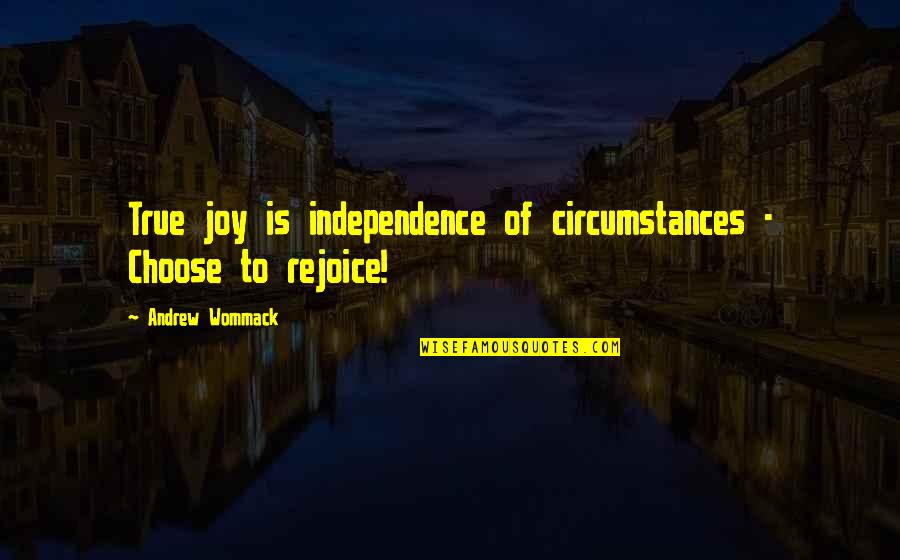 True joy is independence of circumstances - Choose to rejoice! —
Andrew Wommack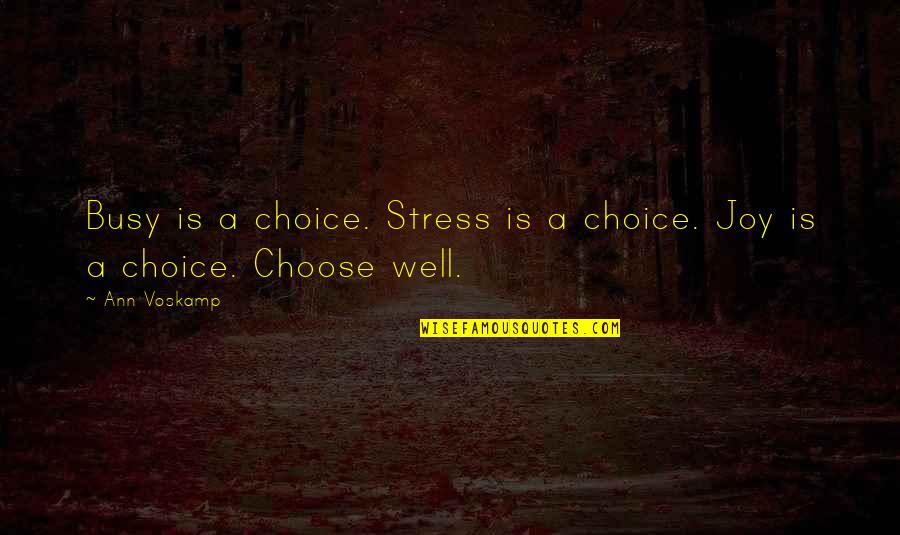 Busy is a choice. Stress is a choice. Joy is a choice. Choose well. —
Ann Voskamp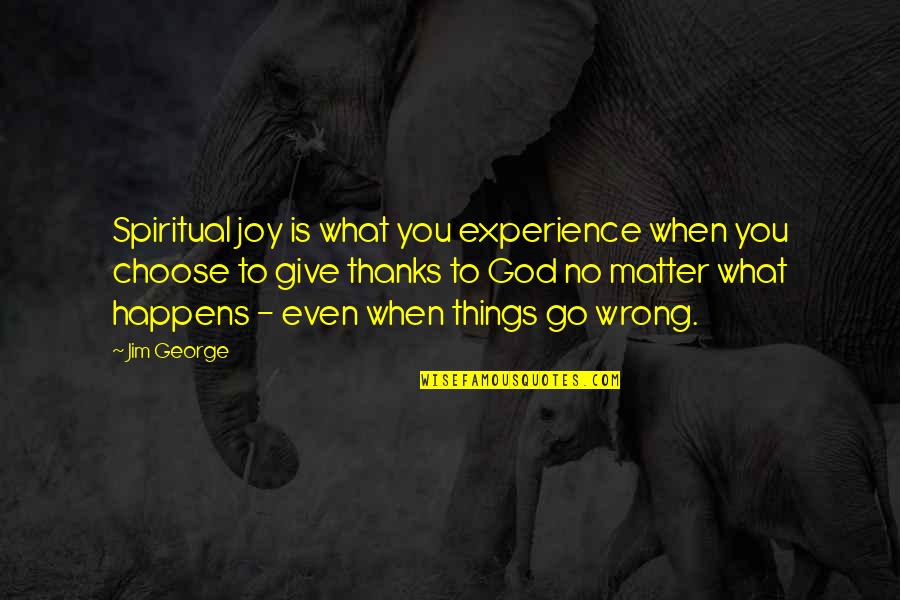 Spiritual joy is what you experience when you choose to give thanks to God no matter what happens - even when things go wrong. —
Jim George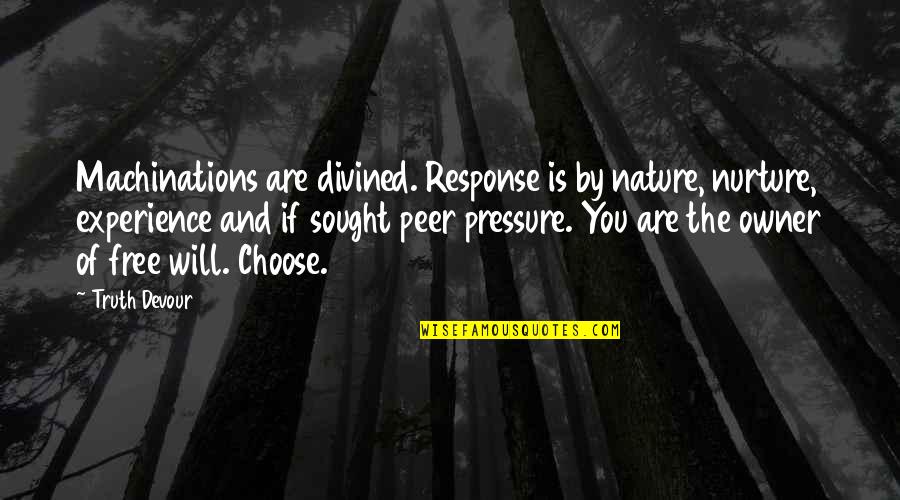 Machinations are divined. Response is by nature, nurture, experience and if sought peer pressure. You are the owner of free will. Choose. —
Truth Devour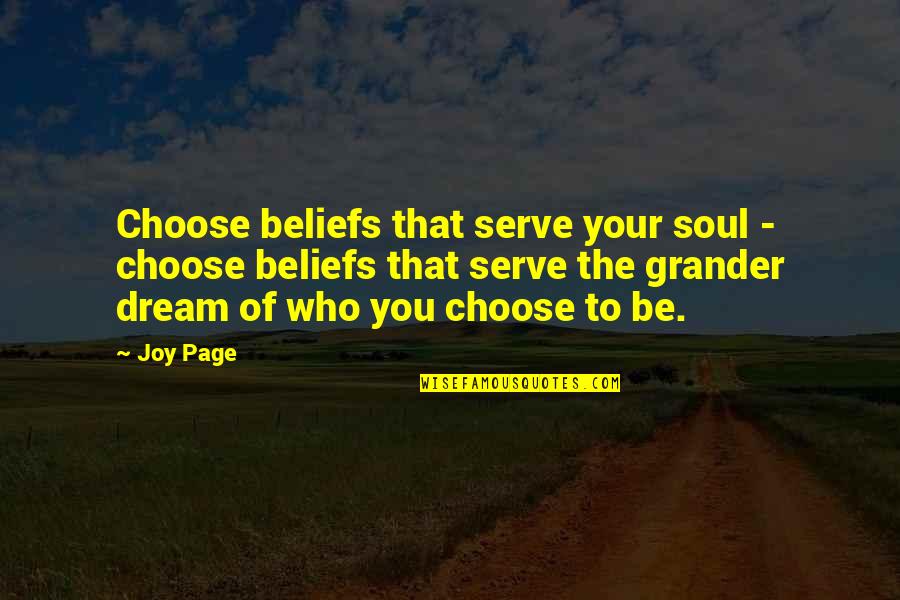 Choose beliefs that serve your soul - choose beliefs that serve the grander dream of who you choose to be. —
Joy Page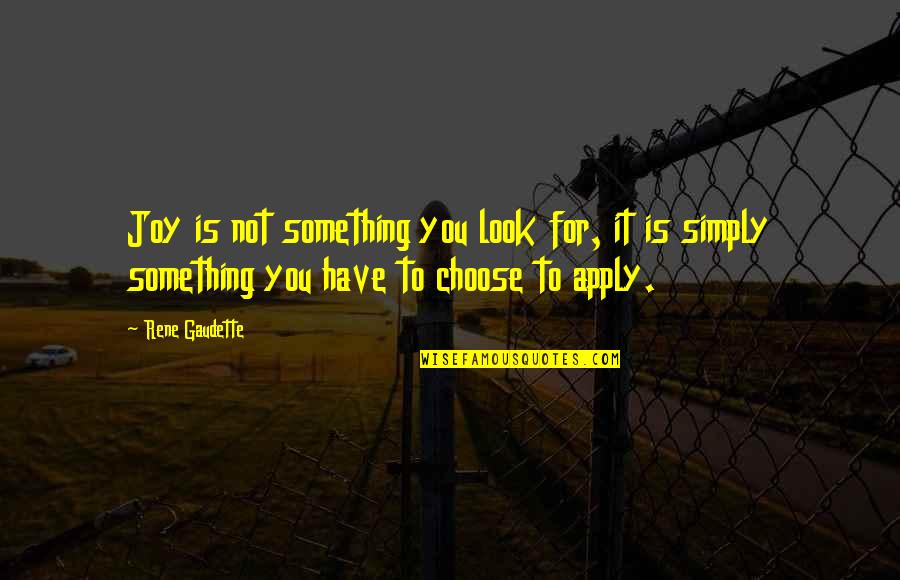 Joy is not something you look for, it is simply something you have to choose to apply. —
Rene Gaudette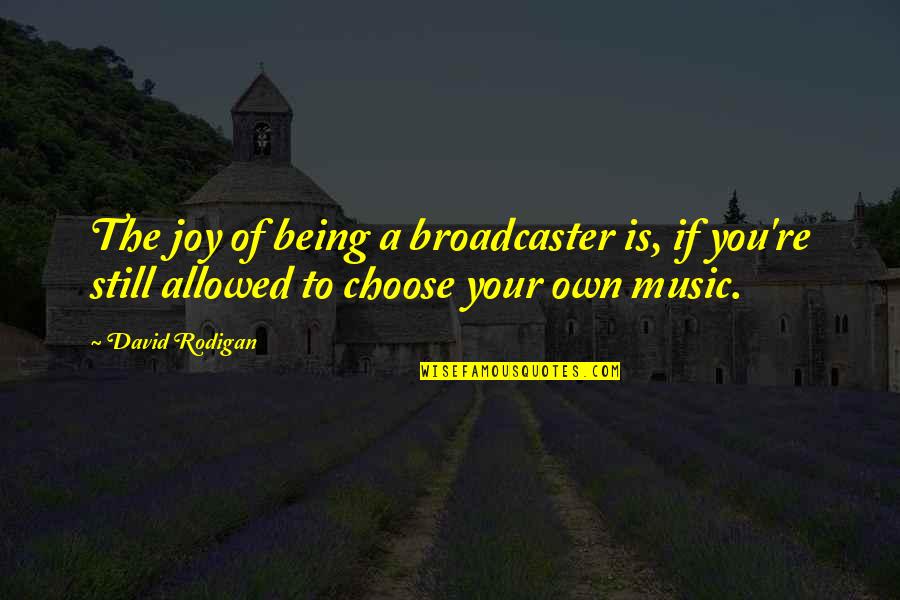 The joy of being a broadcaster is, if you're still allowed to choose your own music. —
David Rodigan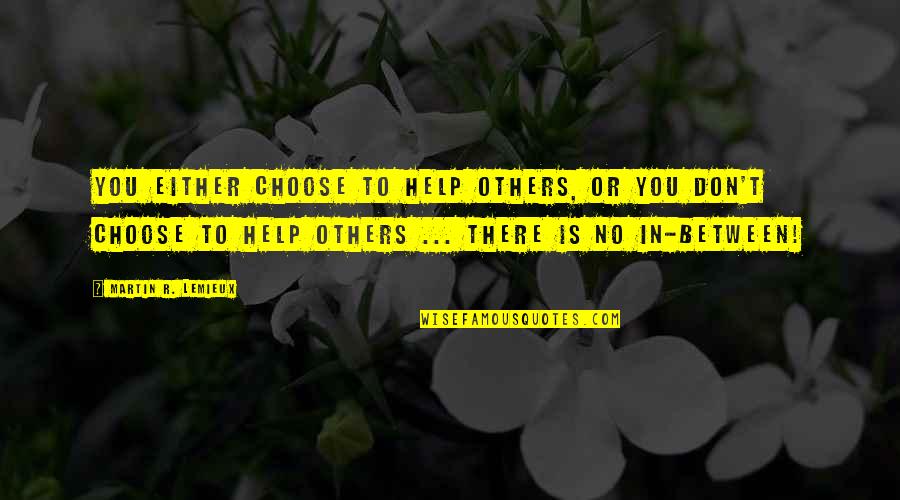 You either choose to help others, or you don't choose to help others ... THERE IS NO IN-BETWEEN! —
Martin R. Lemieux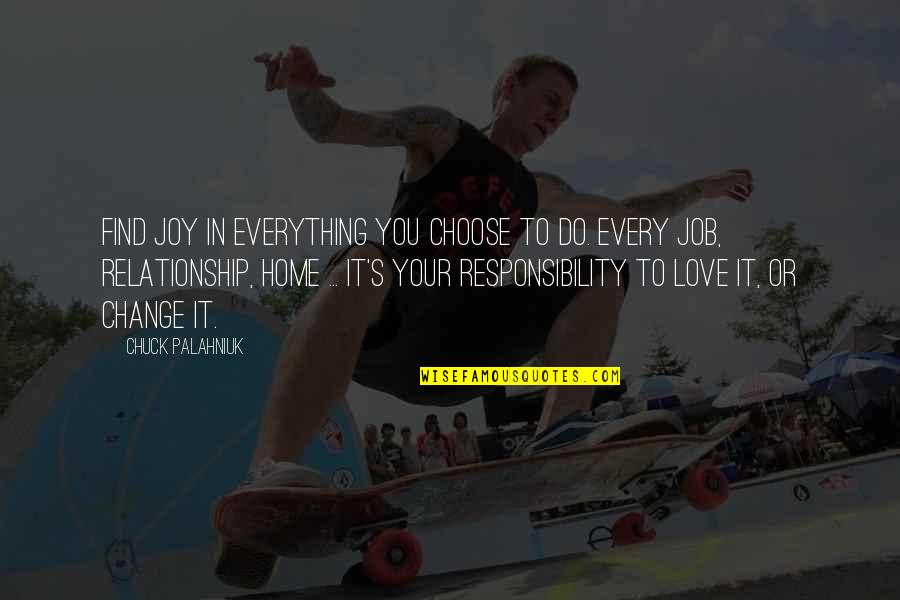 Find joy in everything you choose to do. Every job, relationship, home ... it's your responsibility to love it, or change it. —
Chuck Palahniuk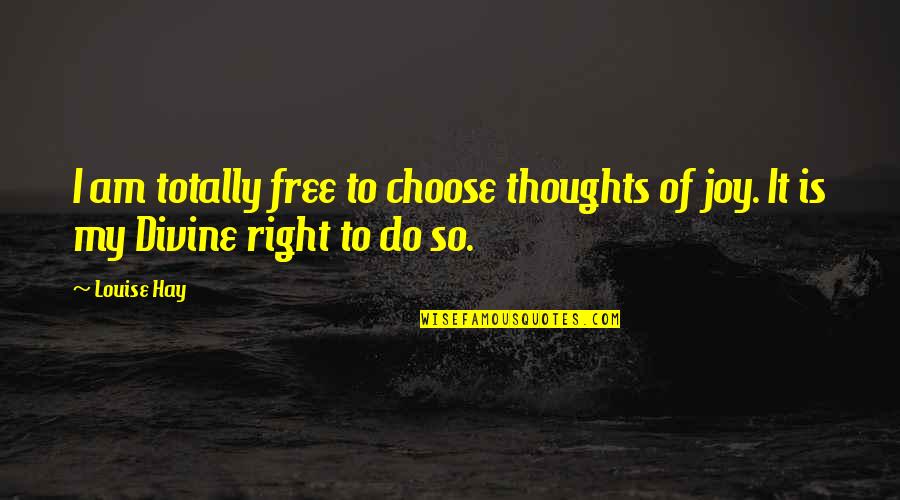 I am totally free to choose thoughts of joy. It is my Divine right to do so. —
Louise Hay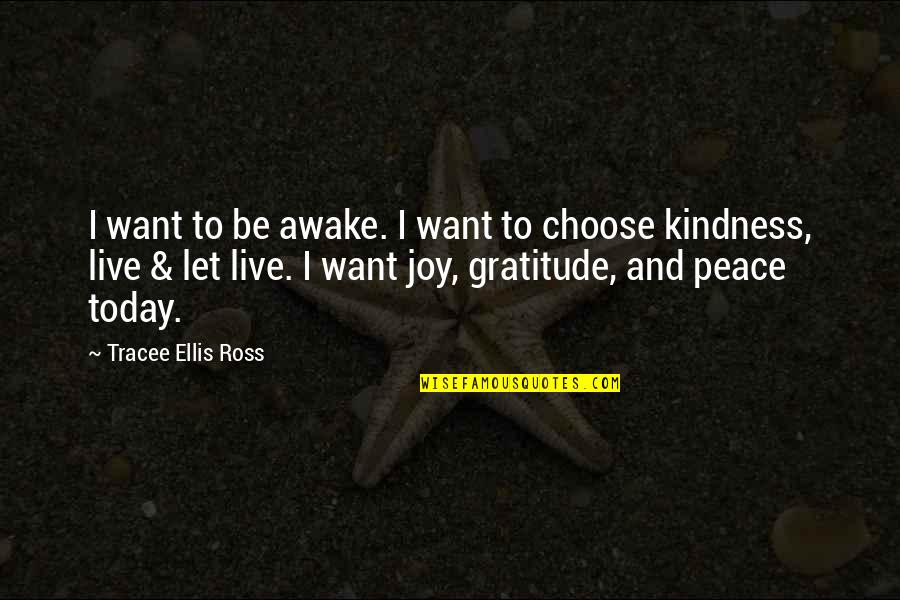 I want to be awake. I want to choose kindness, live & let live. I want joy, gratitude, and peace today. —
Tracee Ellis Ross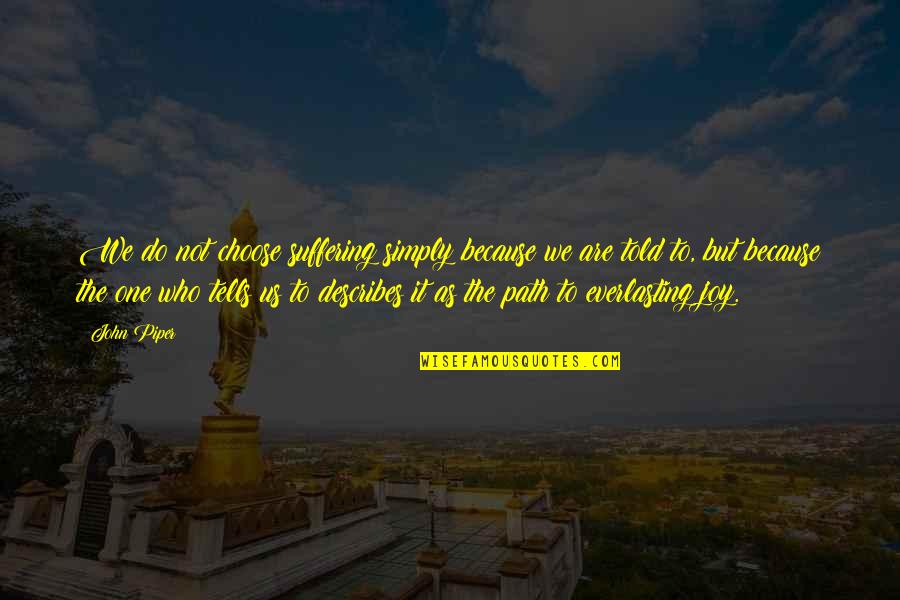 We do not choose suffering simply because we are told to, but because the one who tells us to describes it as the path to everlasting joy. —
John Piper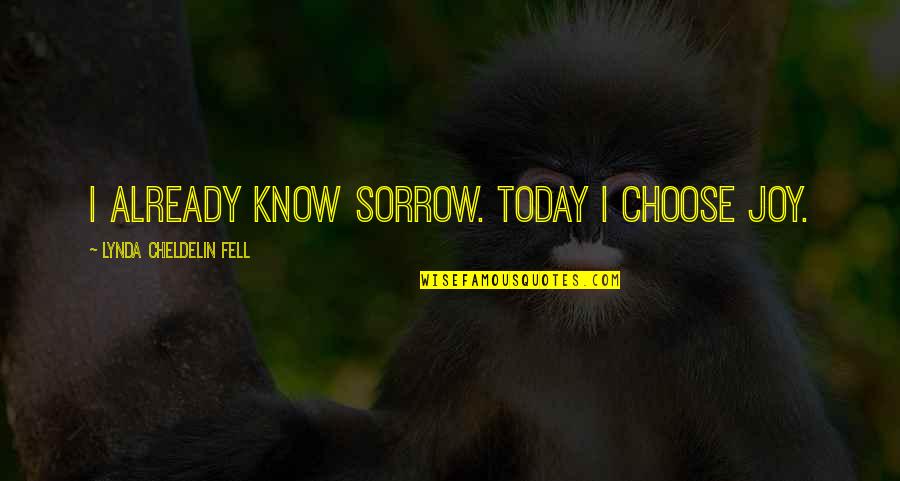 I already know sorrow. Today
I choose joy
. —
Lynda Cheldelin Fell