Veeck Quotes
Collection of top 33 famous quotes about Veeck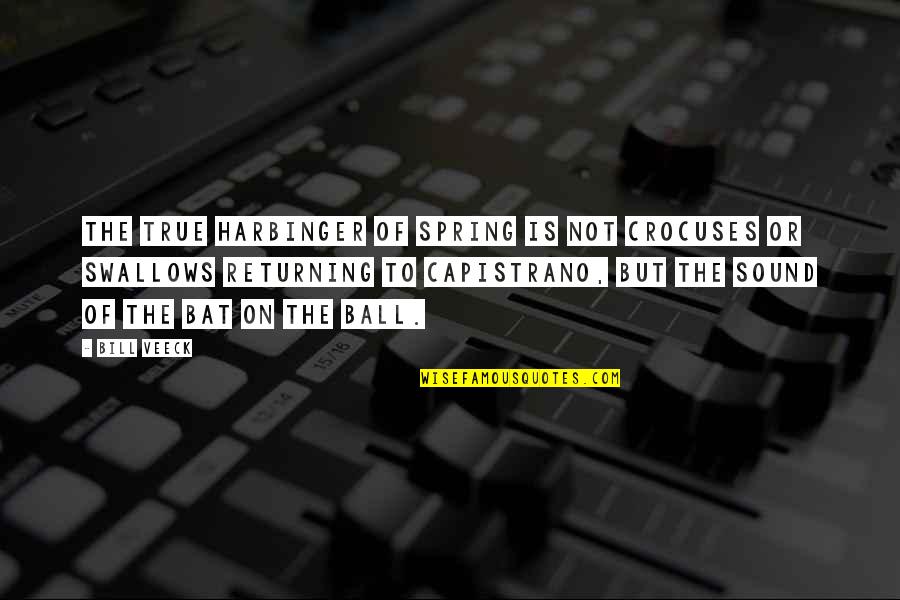 The true harbinger of spring is not crocuses or swallows returning to Capistrano, but the sound of the bat on the ball.
—
Bill Veeck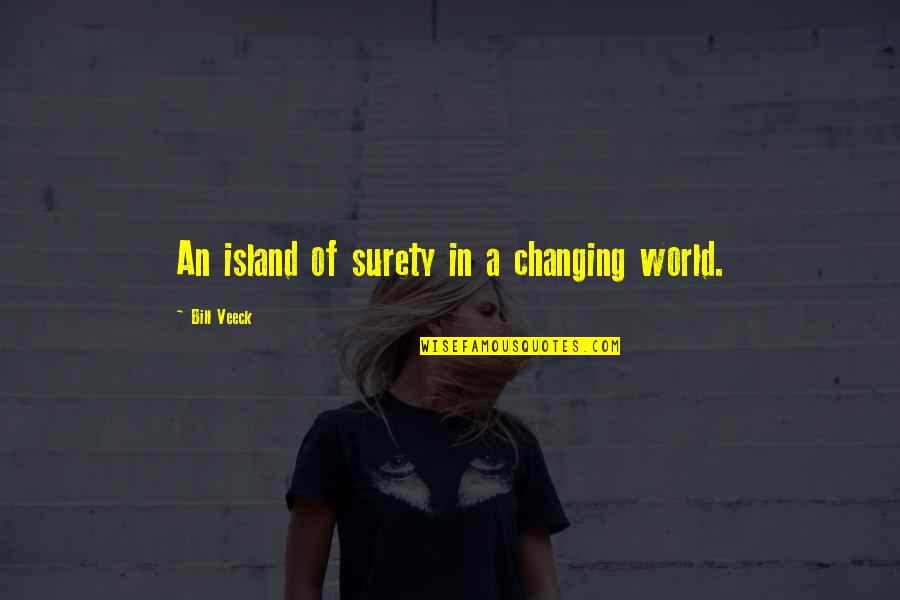 An island of surety in a changing world.
—
Bill Veeck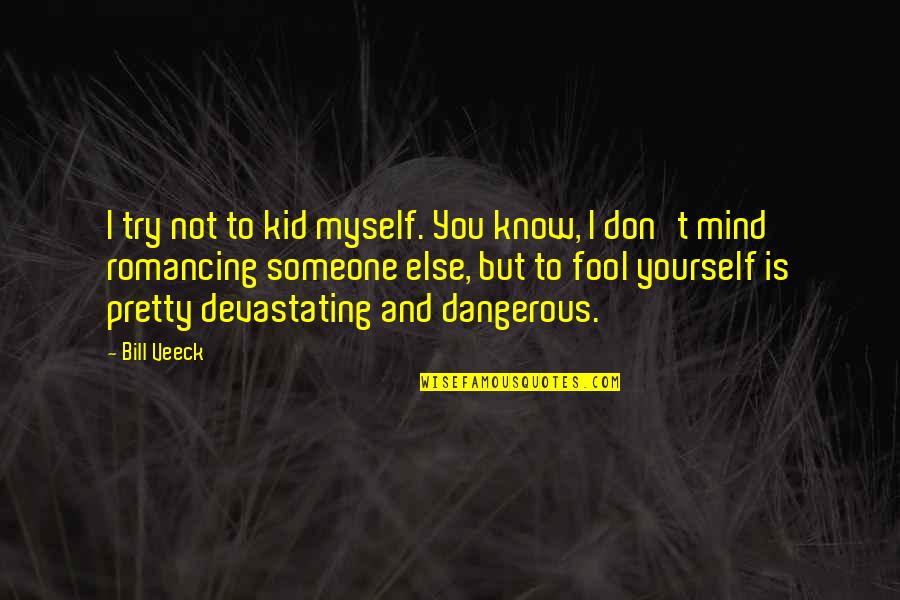 I try not to kid myself. You know, I don't mind romancing someone else, but to fool yourself is pretty devastating and dangerous.
—
Bill Veeck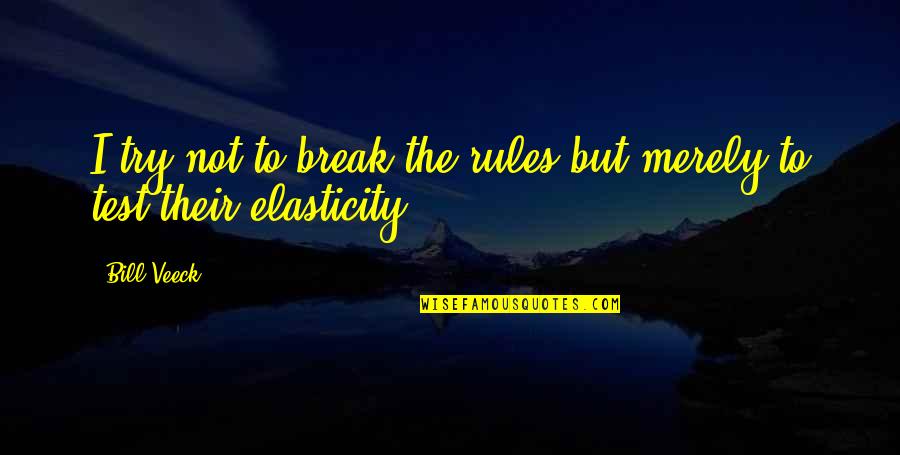 I try not to break the rules but merely to test their elasticity.
—
Bill Veeck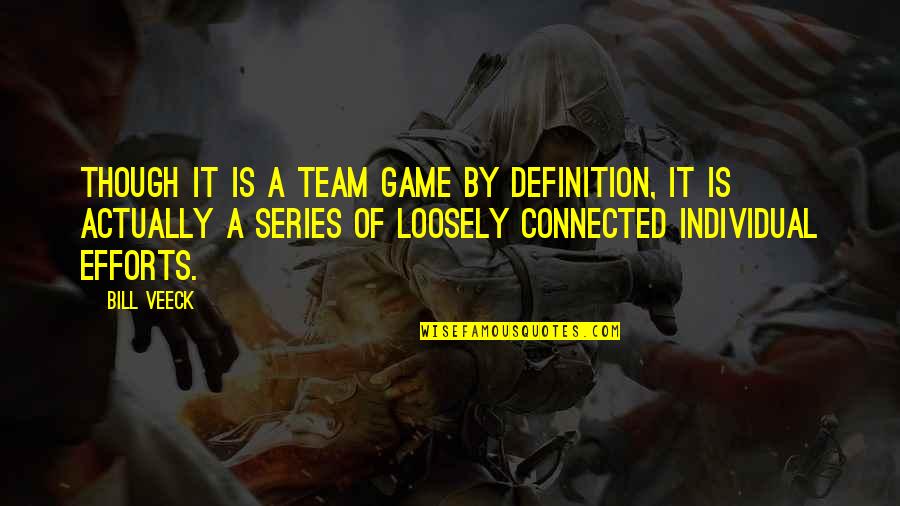 Though it is a team game by definition, it is actually a series of loosely connected individual efforts.
—
Bill Veeck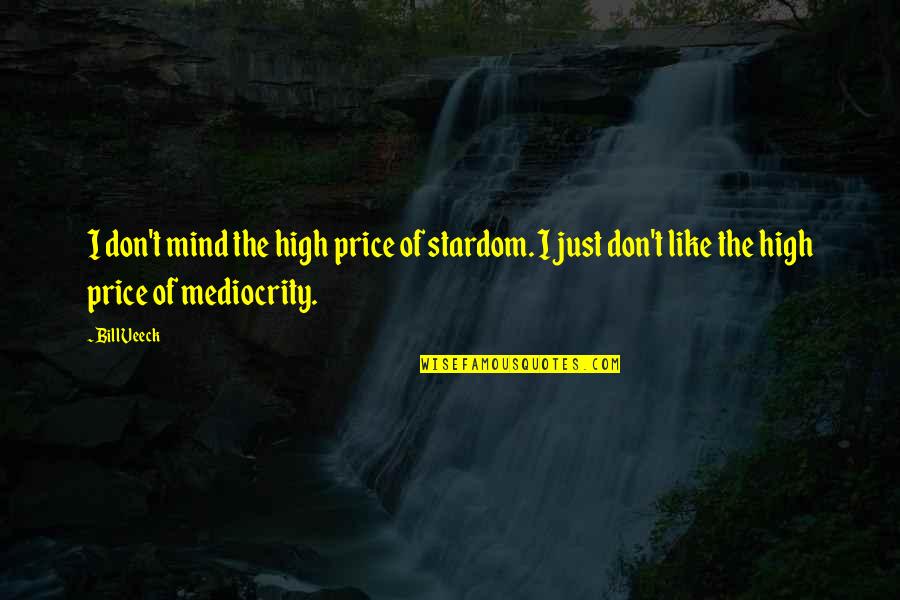 I don't mind the high price of stardom. I just don't like the high price of mediocrity.
—
Bill Veeck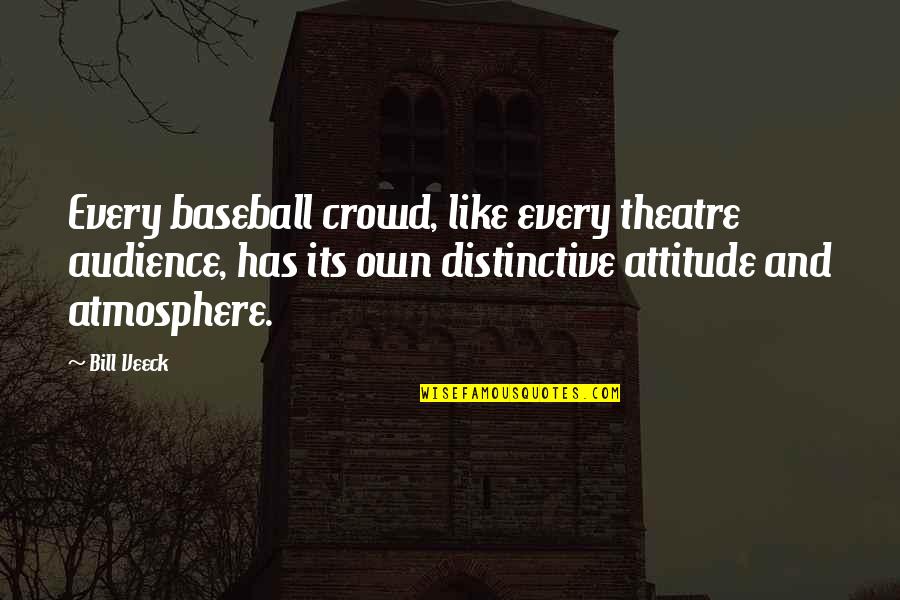 Every baseball crowd, like every theatre audience, has its own distinctive attitude and atmosphere.
—
Bill Veeck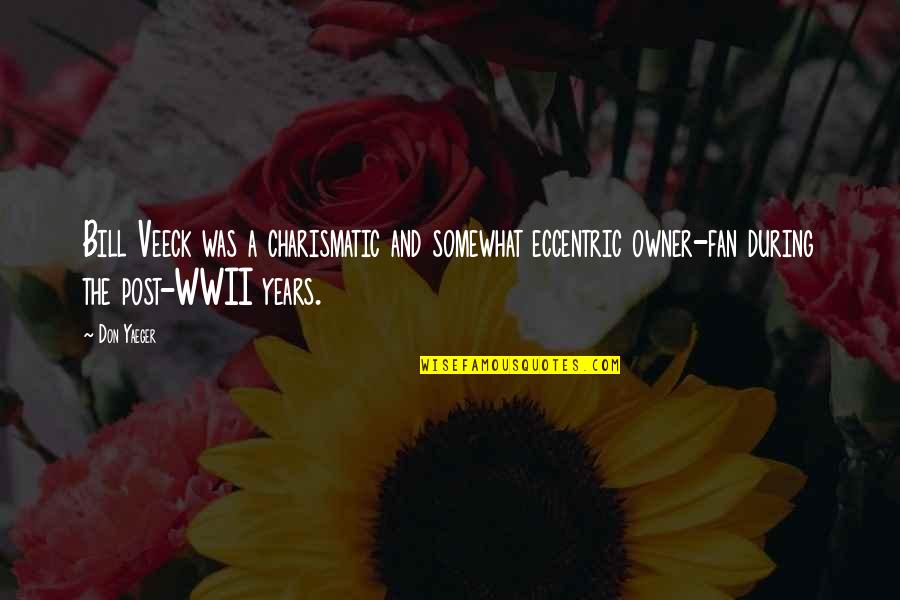 Bill Veeck was a charismatic and somewhat eccentric owner-fan during the post-WWII years.
—
Don Yaeger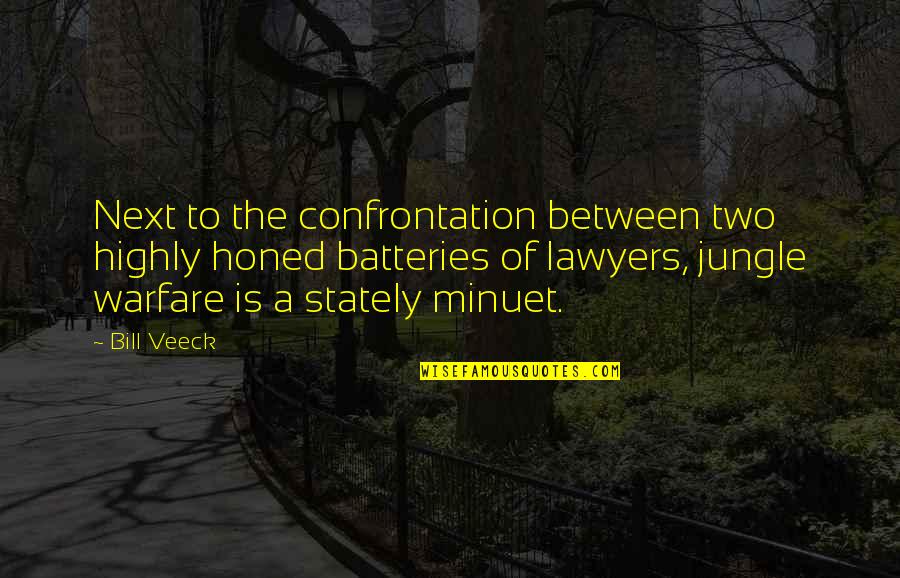 Next to the confrontation between two highly honed batteries of lawyers, jungle warfare is a stately minuet.
—
Bill Veeck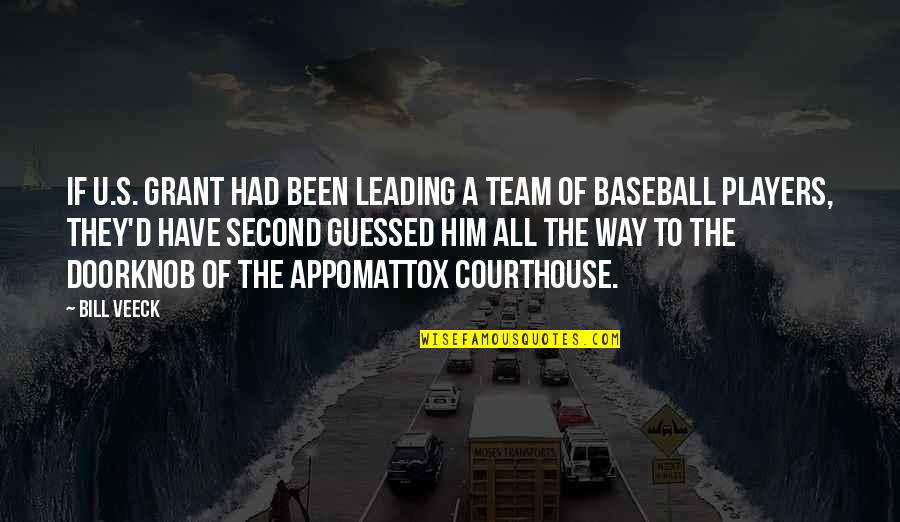 If U.S. Grant had been leading a team of baseball players, they'd have second guessed him all the way to the doorknob of the Appomattox Courthouse.
—
Bill Veeck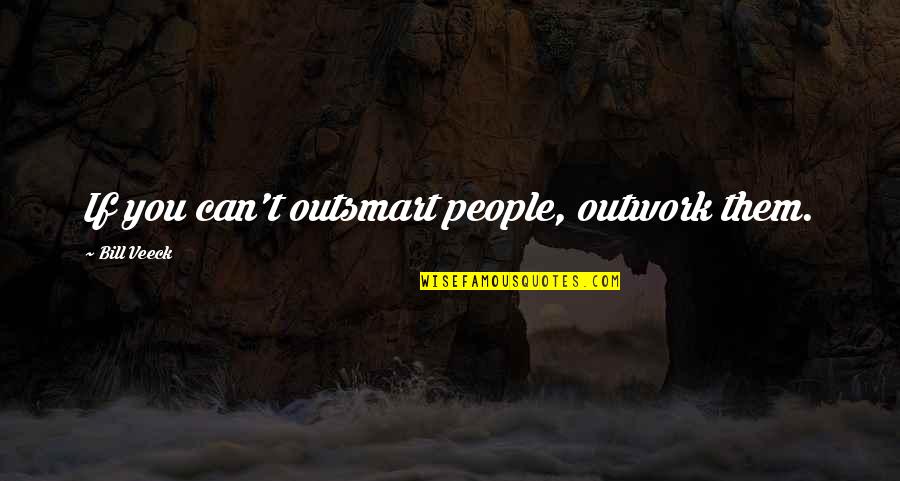 If you can't outsmart people, outwork them.
—
Bill Veeck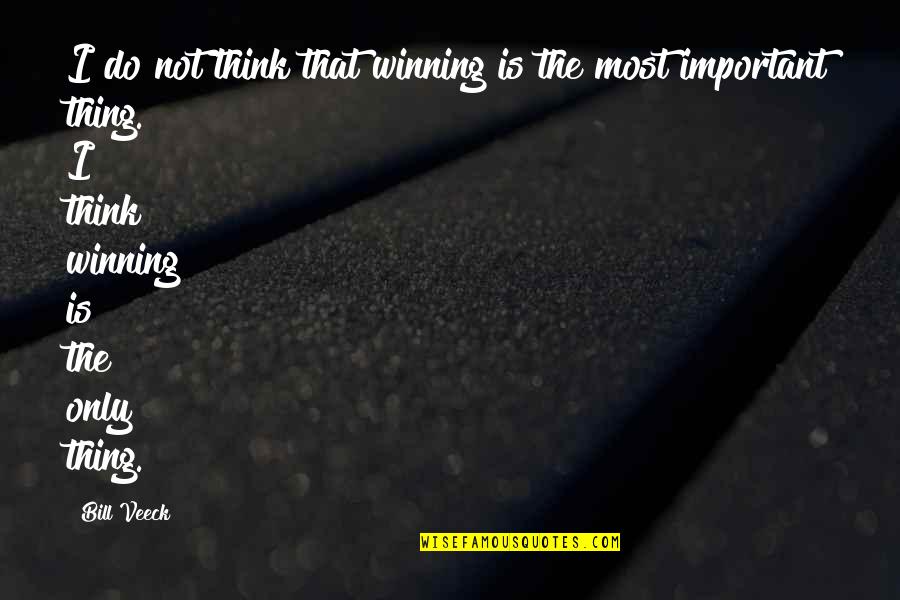 I do not think that winning is the most important thing. I think winning is the only thing. —
Bill Veeck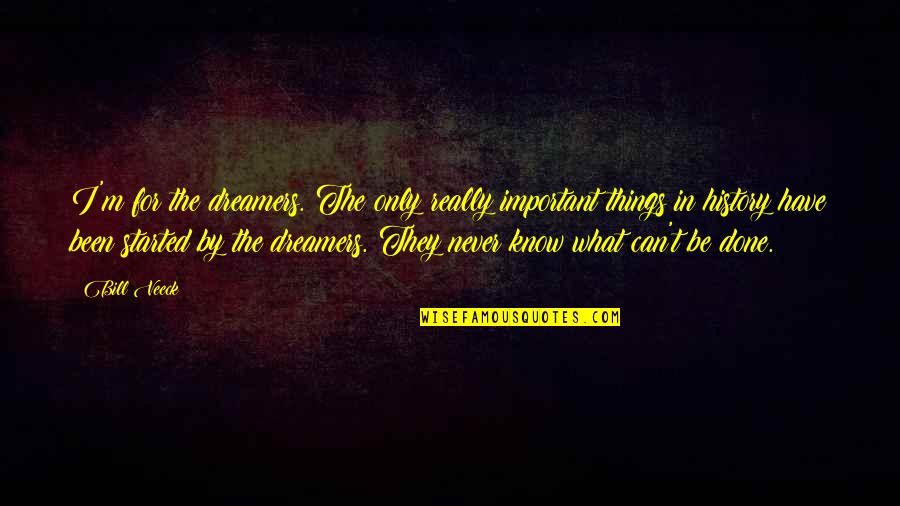 I'm for the dreamers. The only really important things in history have been started by the dreamers. They never know what can't be done. —
Bill Veeck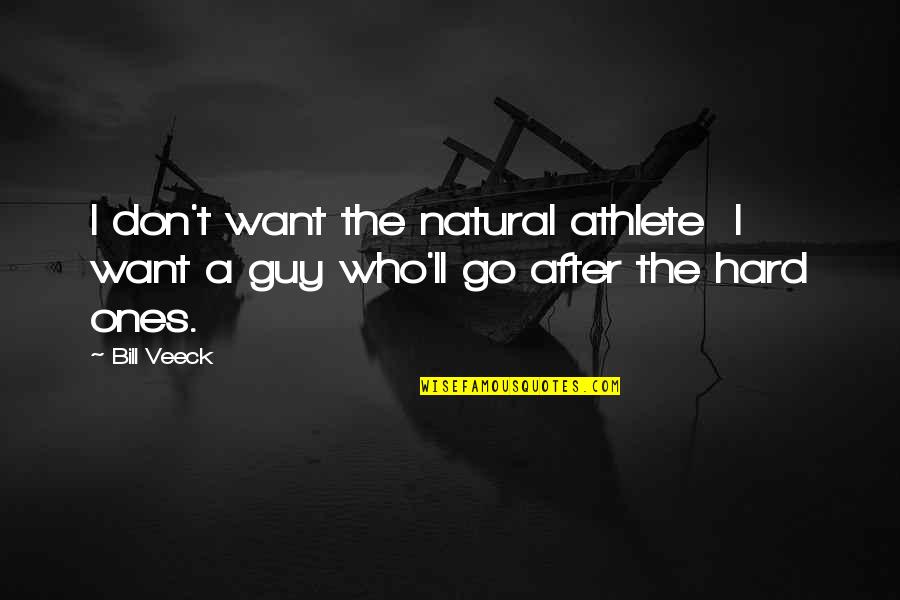 I don't want the natural athlete
I want a guy who'll go after the hard ones. —
Bill Veeck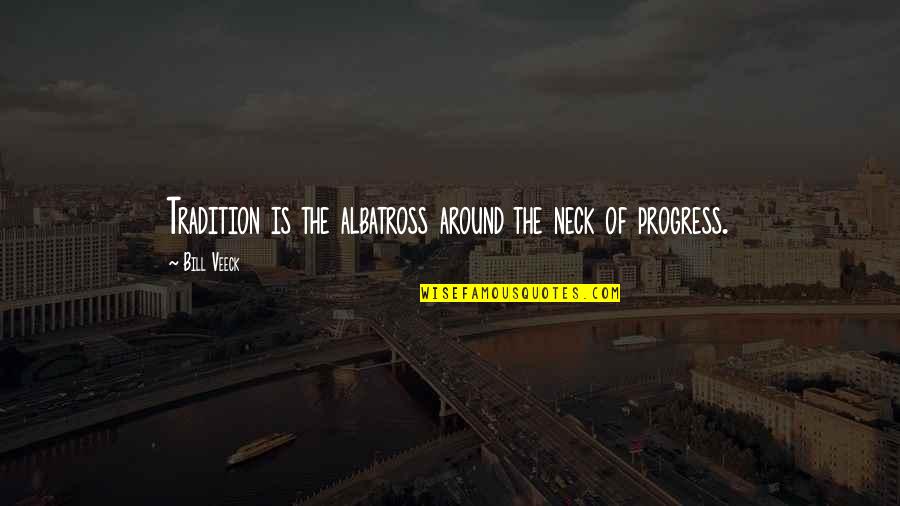 Tradition is the albatross around the neck of progress. —
Bill Veeck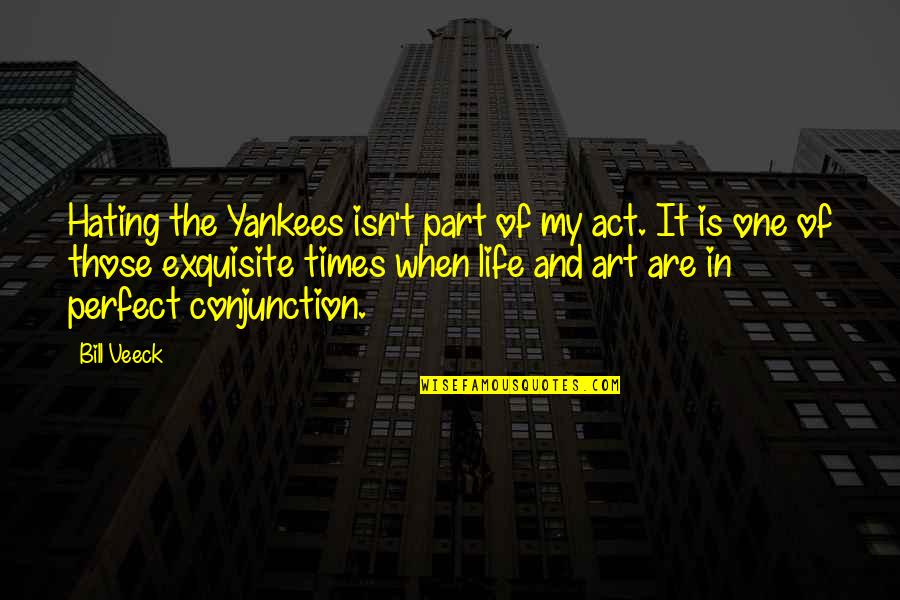 Hating the Yankees isn't part of my act. It is one of those exquisite times when life and art are in perfect conjunction. —
Bill Veeck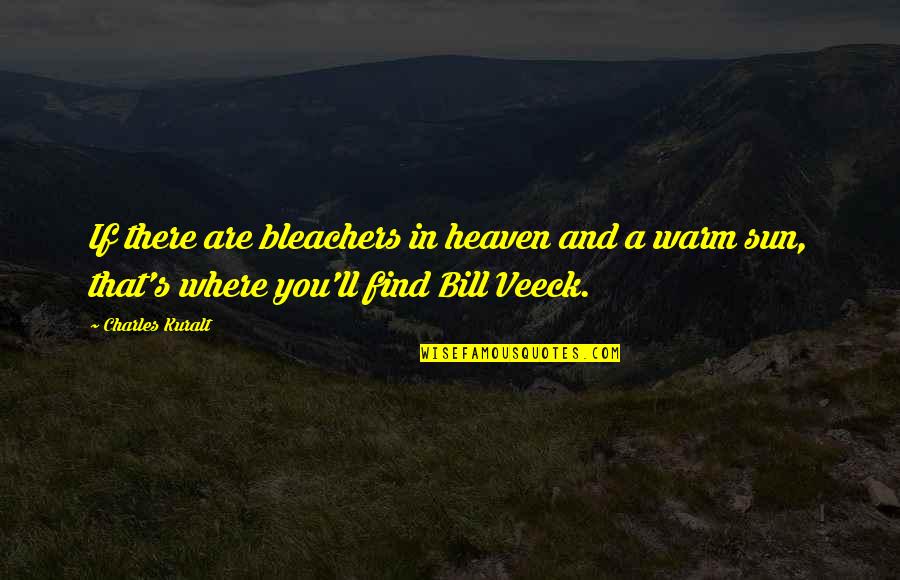 If there are bleachers in heaven and a warm sun, that's where you'll find Bill
Veeck
. —
Charles Kuralt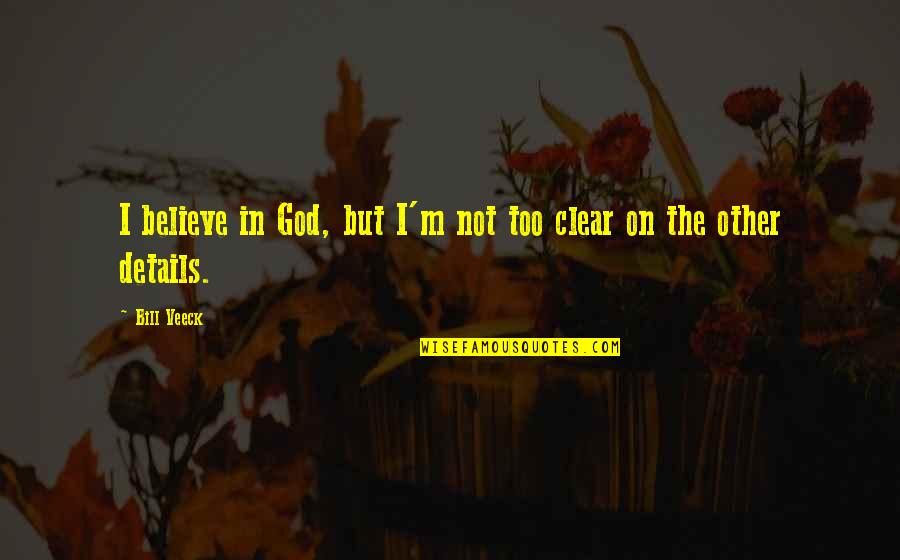 I believe in God, but I'm not too clear on the other details. —
Bill Veeck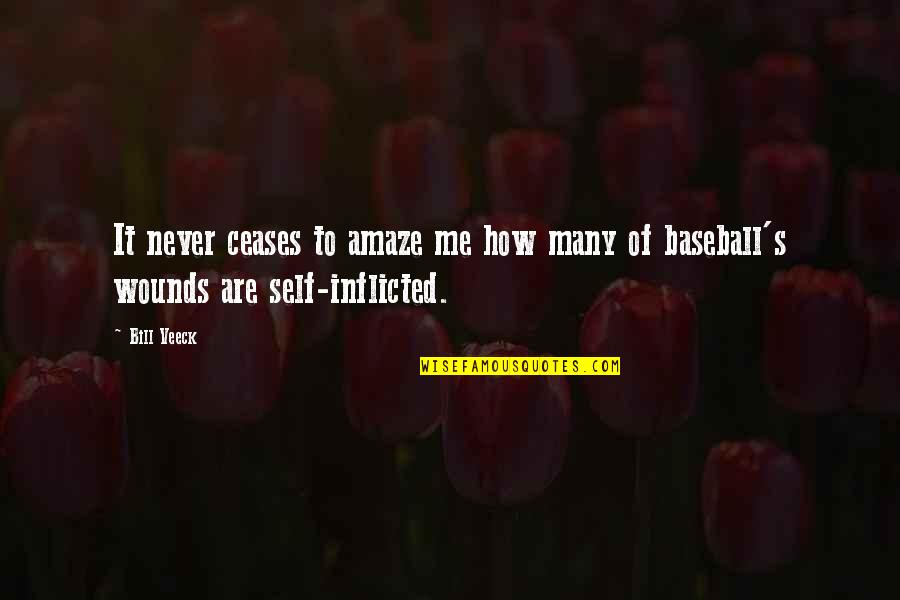 It never ceases to amaze me how many of baseball's wounds are self-inflicted. —
Bill Veeck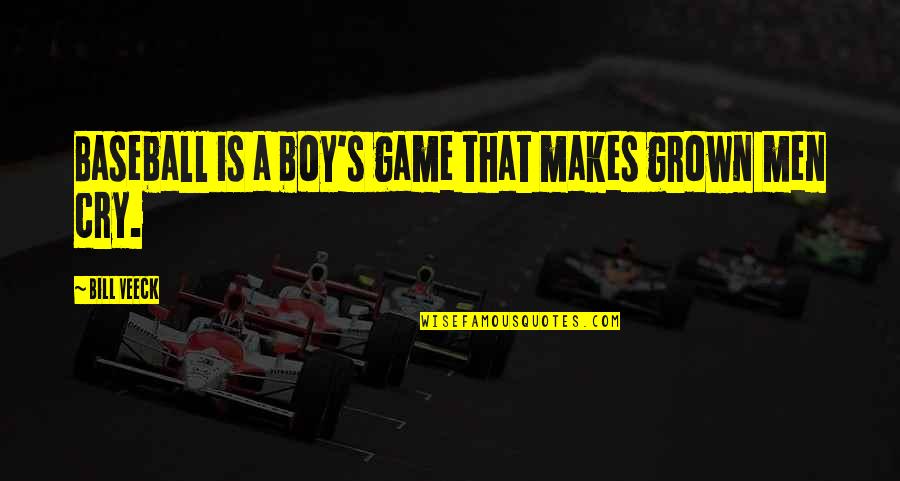 Baseball is a boy's game that makes grown men cry. —
Bill Veeck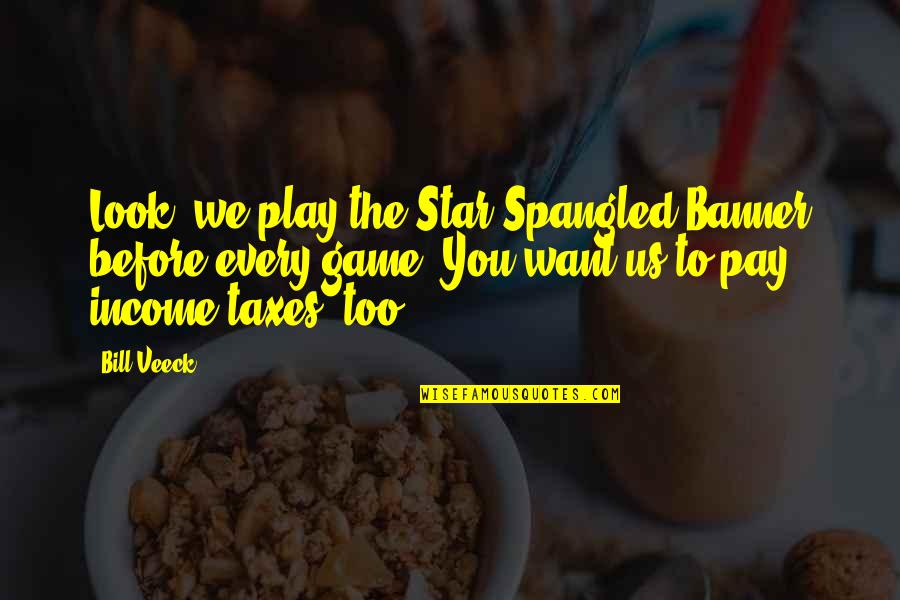 Look, we play the Star Spangled Banner before every game. You want us to pay income taxes, too? —
Bill Veeck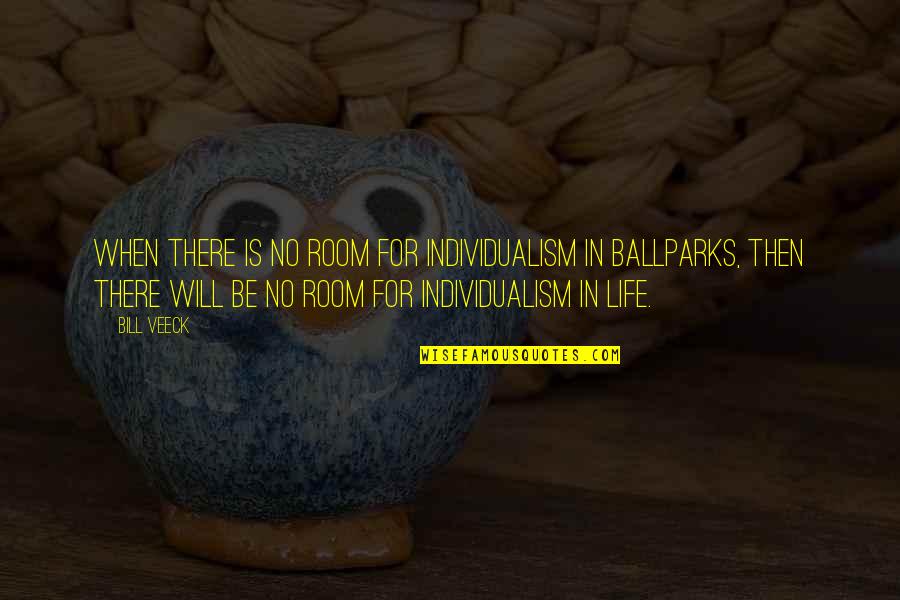 When there is no room for individualism in ballparks, then there will be no room for individualism in life. —
Bill Veeck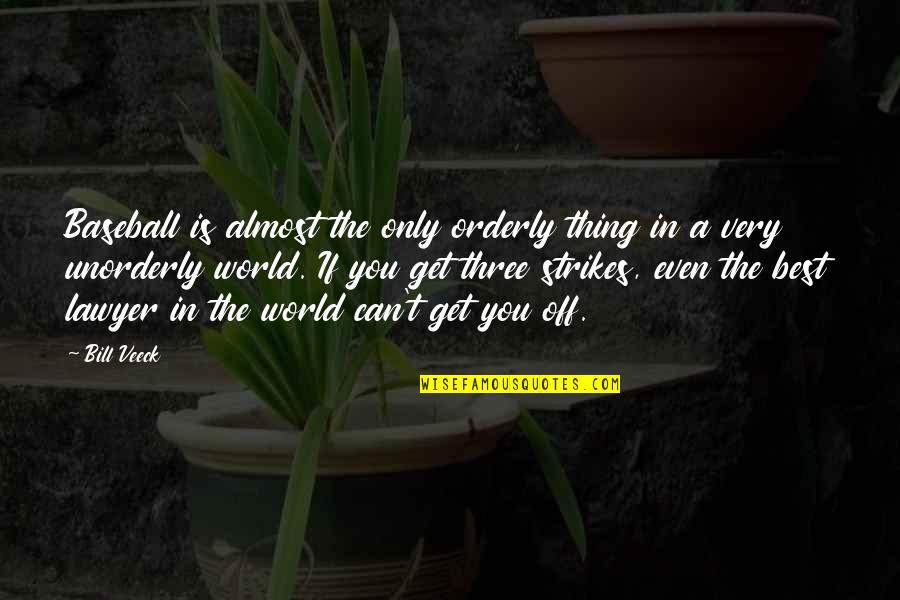 Baseball is almost the only orderly thing in a very unorderly world. If you get three strikes, even the best lawyer in the world can't get you off. —
Bill Veeck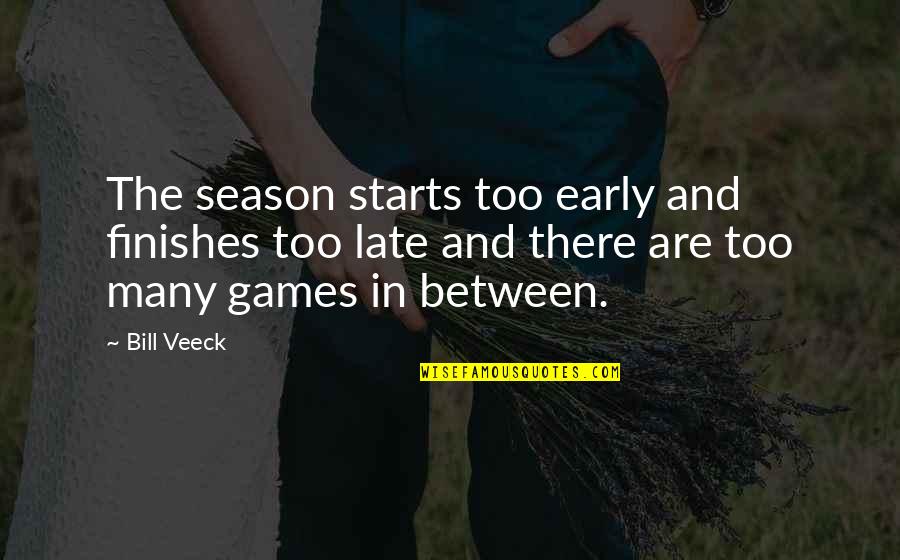 The season starts too early and finishes too late and there are too many games in between. —
Bill Veeck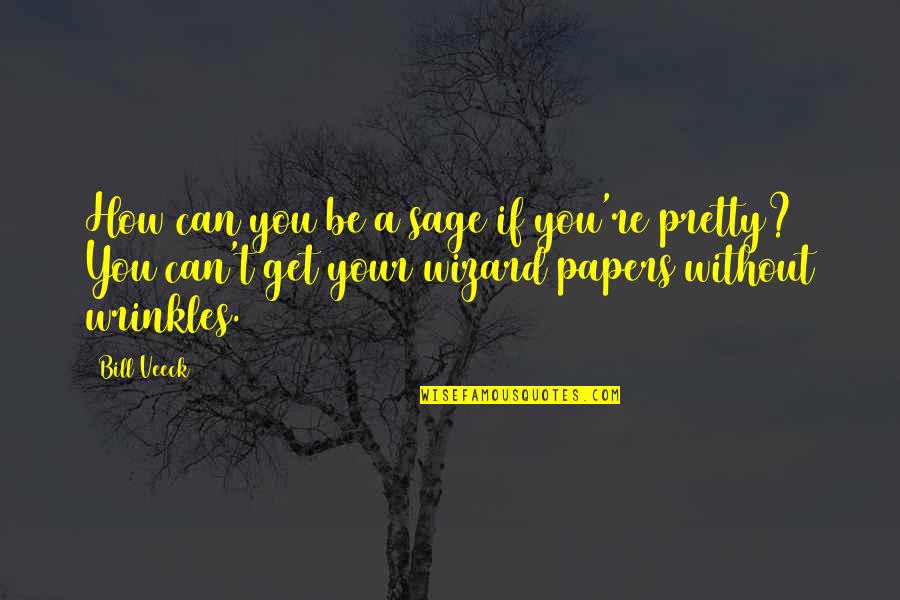 How can you be a sage if you're pretty? You can't get your wizard papers without wrinkles. —
Bill Veeck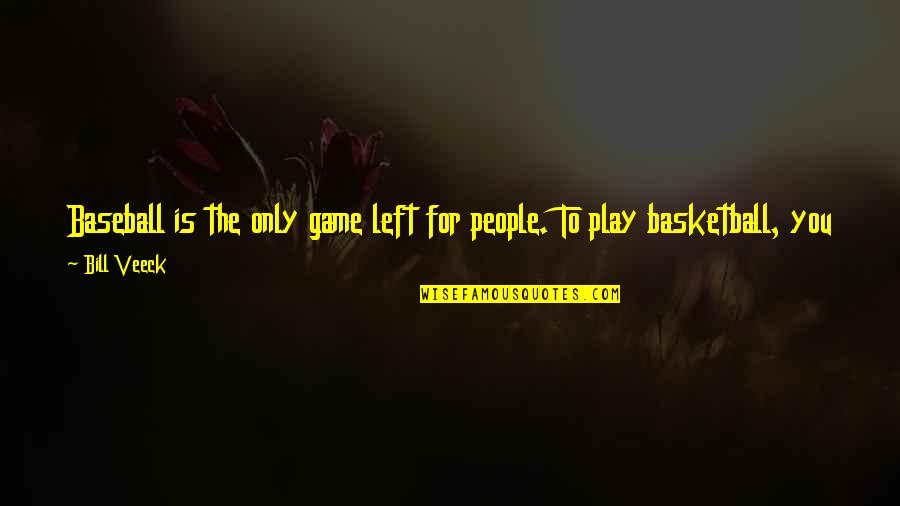 Baseball is the only game left for people. To play basketball, you have to be 7 feet 6 inches. To play football, you have to be the same width. —
Bill Veeck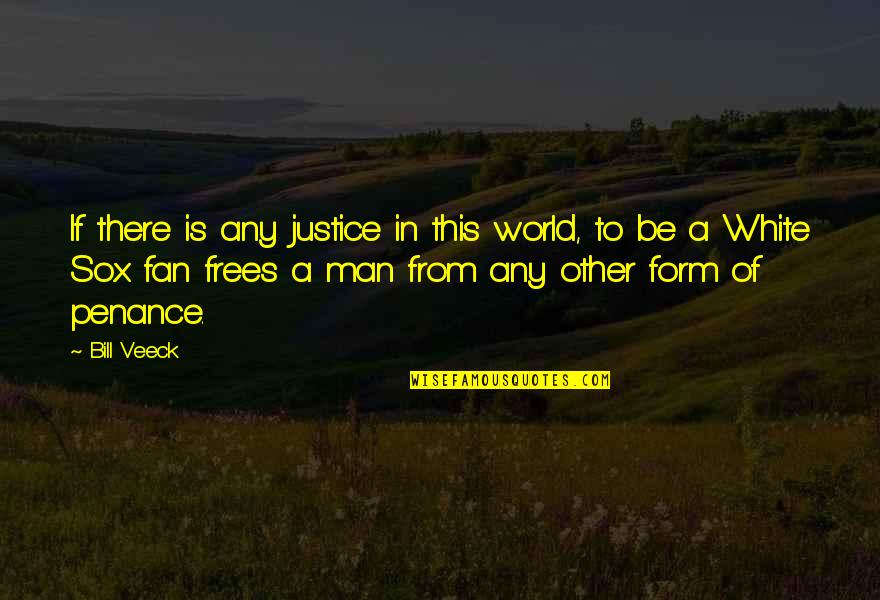 If there is any justice in this world, to be a White Sox fan frees a man from any other form of penance. —
Bill Veeck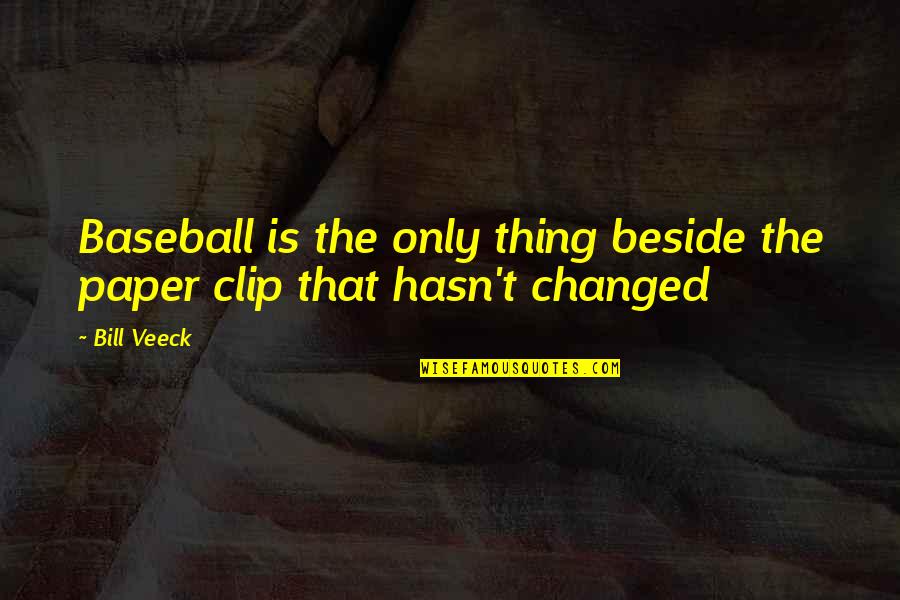 Baseball is the only thing beside the paper clip that hasn't changed —
Bill Veeck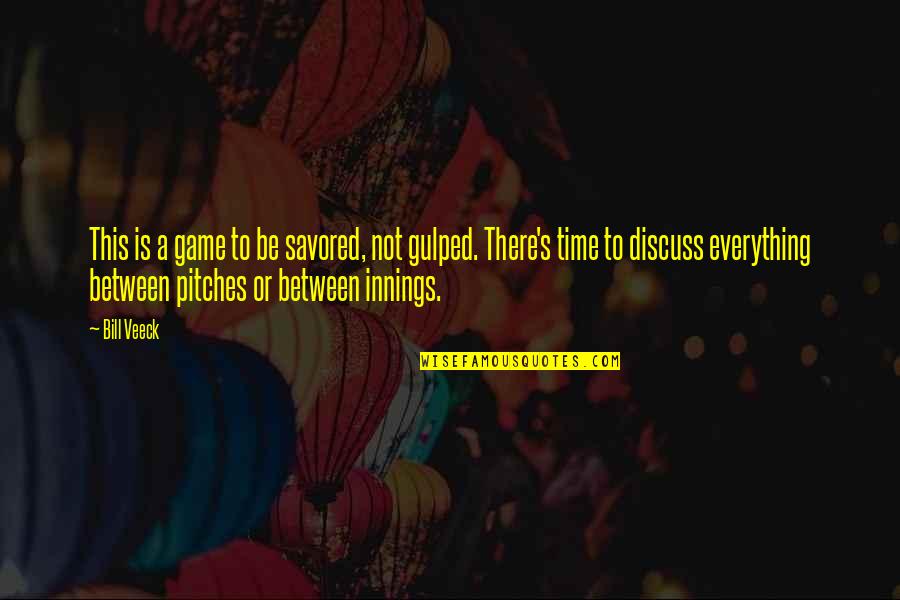 This is a game to be savored, not gulped. There's time to discuss everything between pitches or between innings. —
Bill Veeck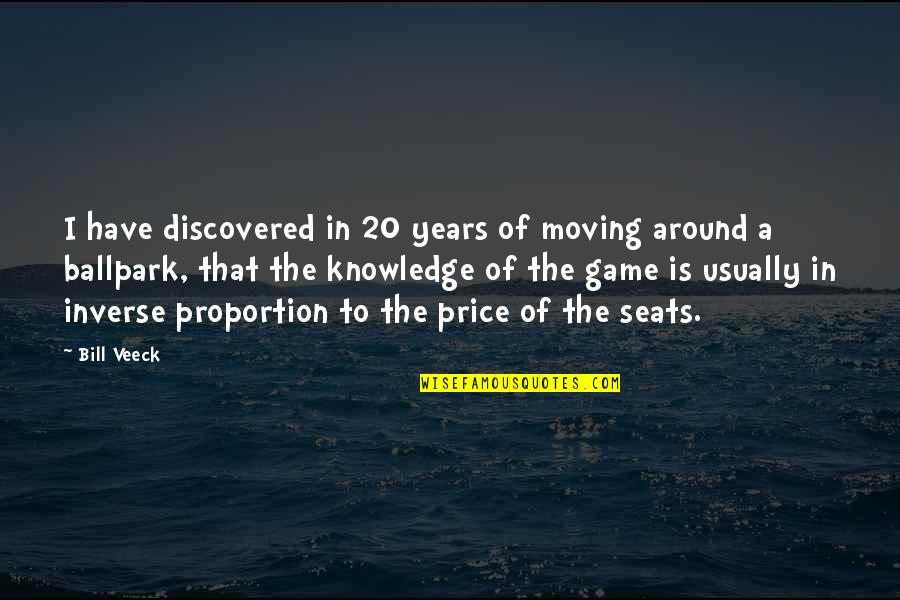 I have discovered in 20 years of moving around a ballpark, that the knowledge of the game is usually in inverse proportion to the price of the seats. —
Bill Veeck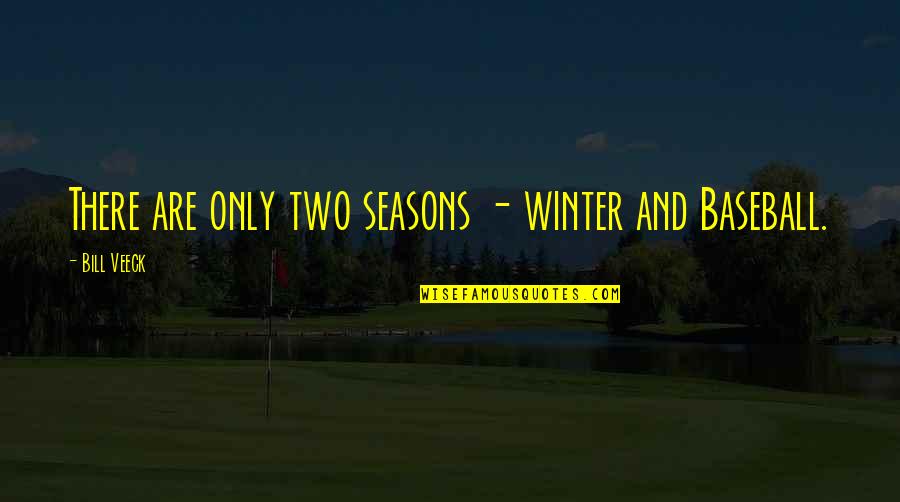 There are only two seasons - winter and Baseball. —
Bill Veeck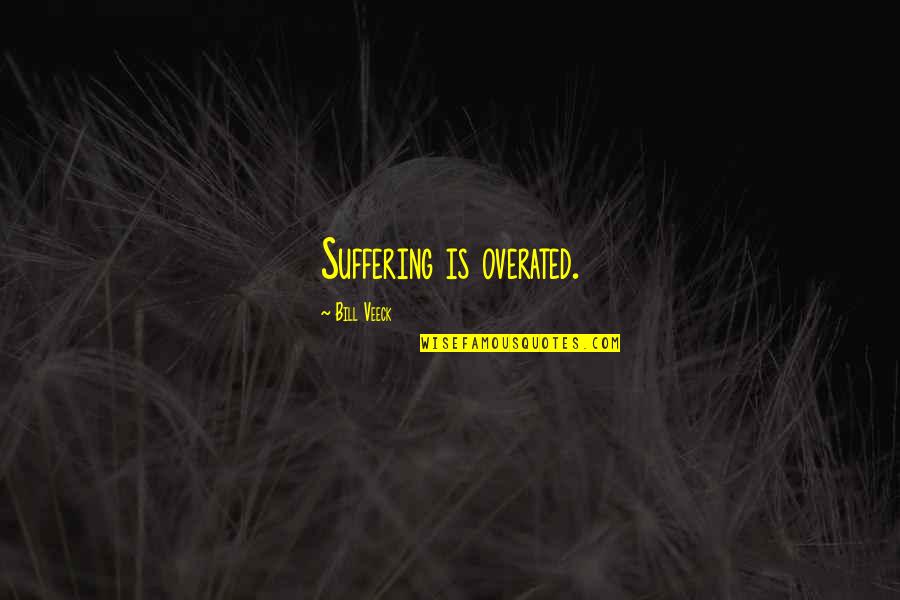 Suffering is overated. —
Bill Veeck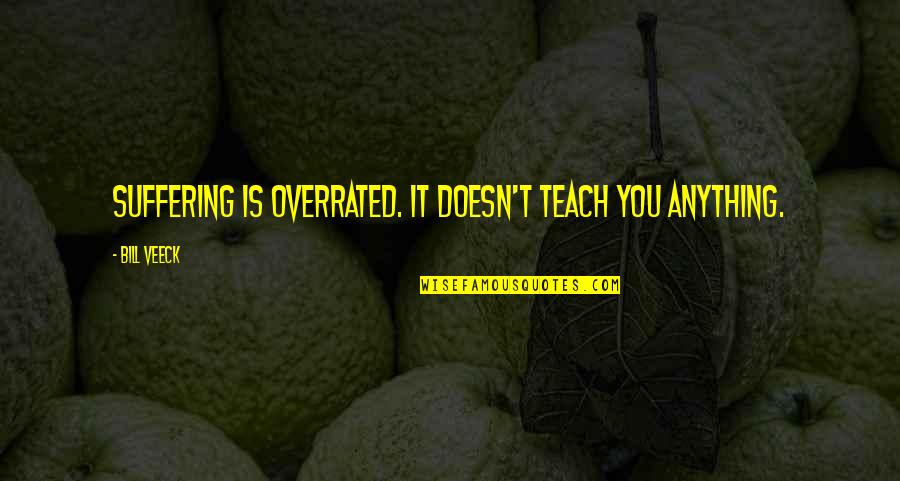 Suffering is overrated. It doesn't teach you anything. —
Bill Veeck