Dan Buettner Quotes
Top 31 wise famous quotes and sayings by Dan Buettner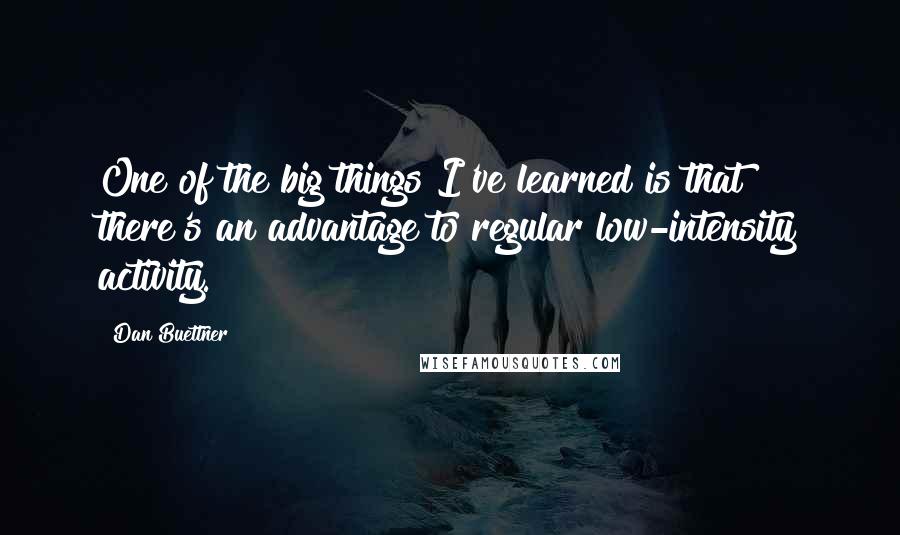 One of the big things I've learned is that there's an advantage to regular low-intensity activity.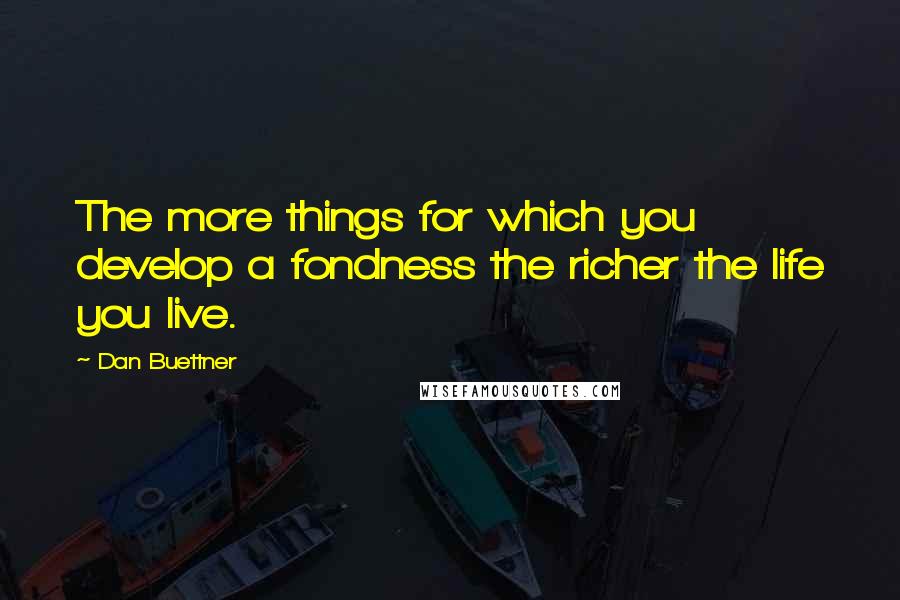 The more things for which you develop a fondness the richer the life you live.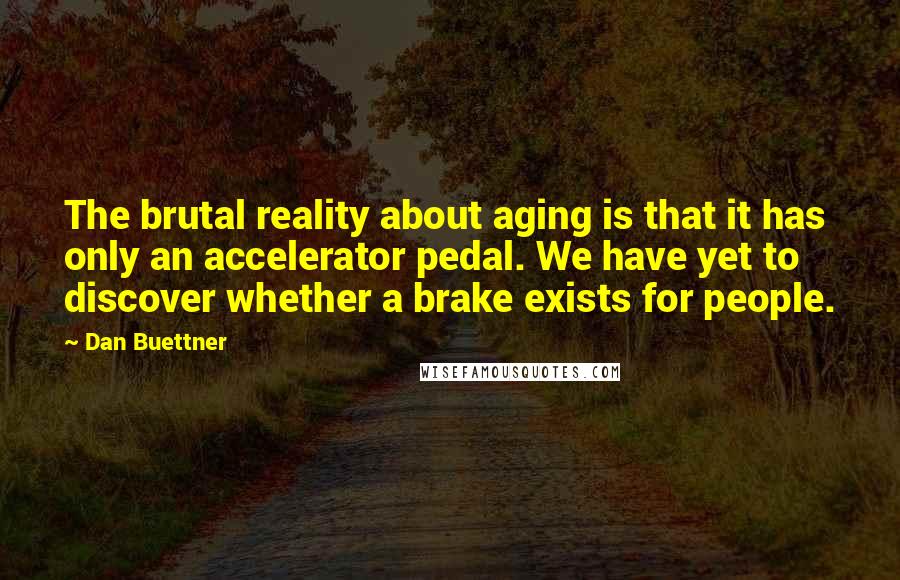 The brutal reality about aging is that it has only an accelerator pedal. We have yet to discover whether a brake exists for people.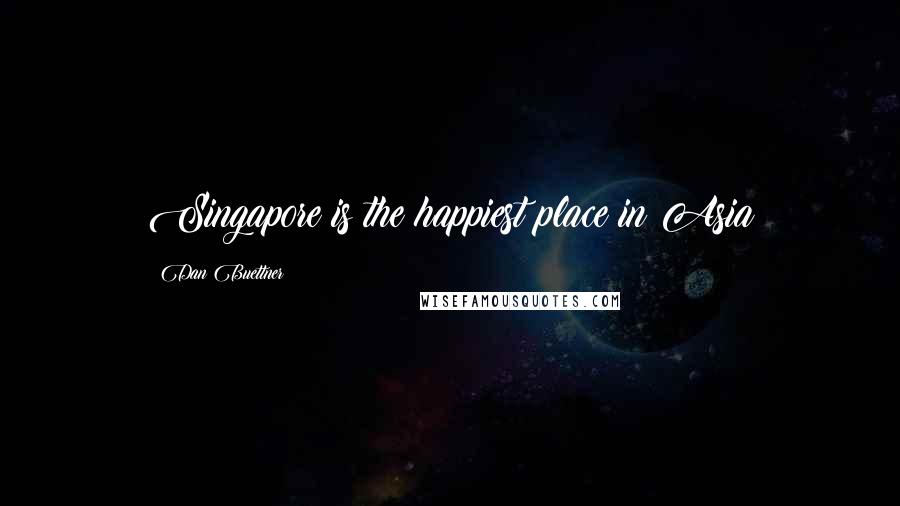 Singapore is the happiest place in Asia
The people you surround yourself with influence your behaviors, so choose friends who have healthy habits.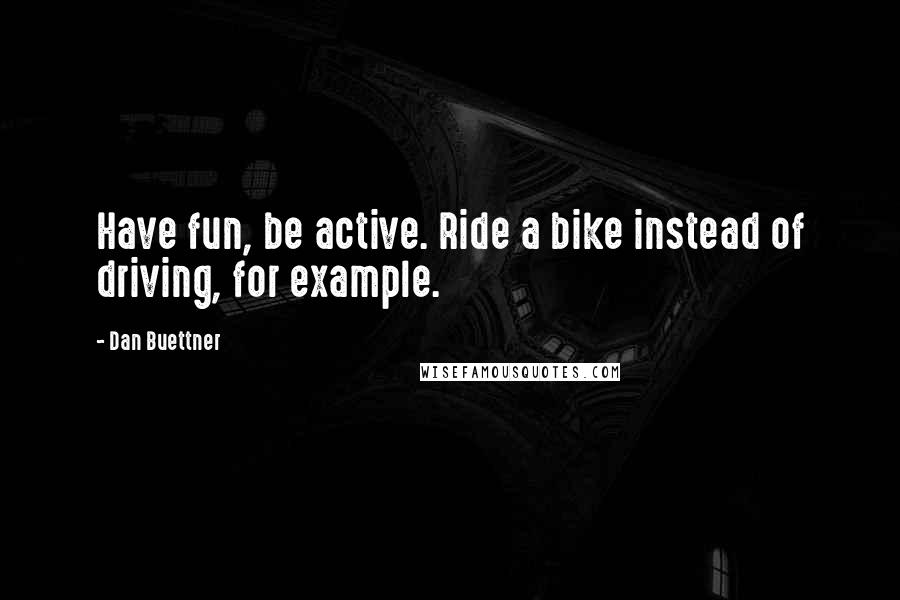 Have fun, be active. Ride a bike instead of driving, for example.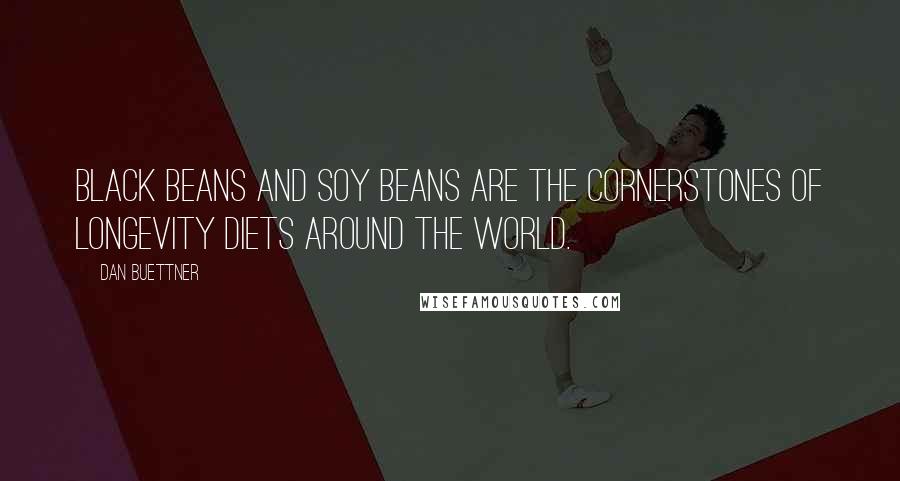 Black beans and soy beans are the cornerstones of longevity diets around the world.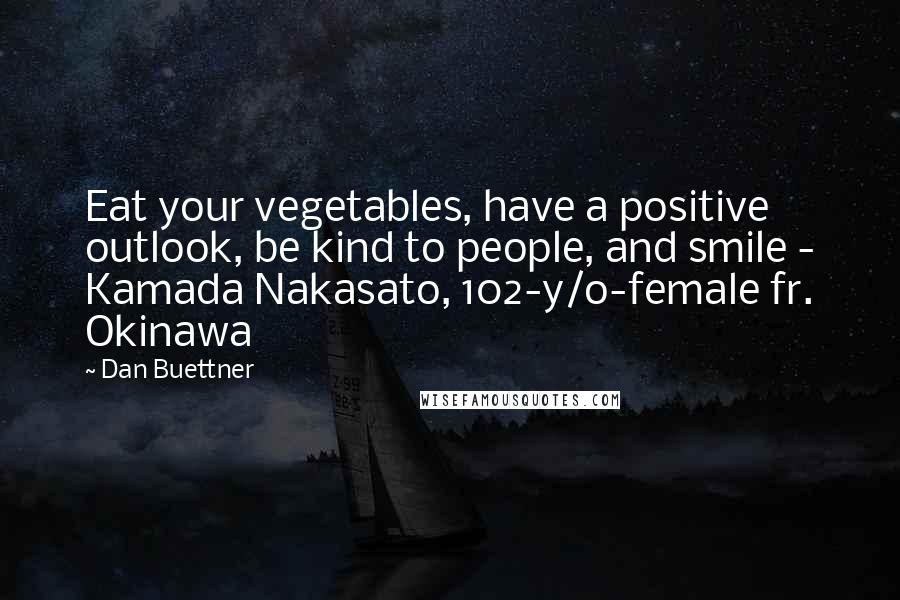 Eat your vegetables, have a positive outlook, be kind to people, and smile - Kamada Nakasato, 102-y/o-female fr. Okinawa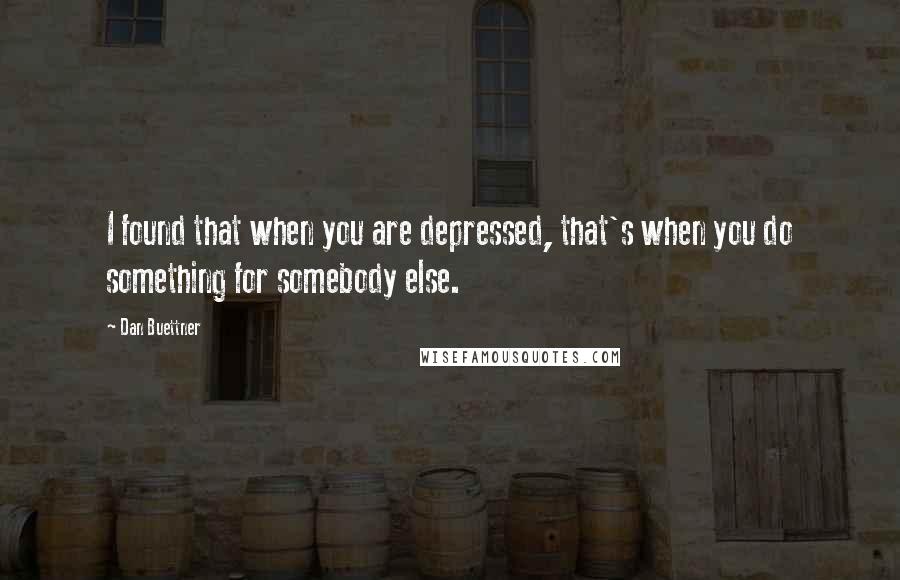 I found that when you are depressed, that's when you do something for somebody else.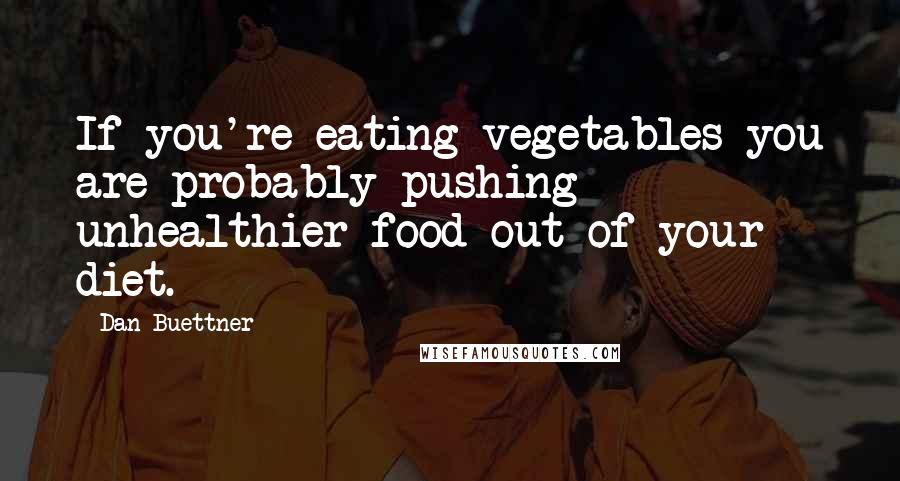 If you're eating vegetables you are probably pushing unhealthier food out of your diet.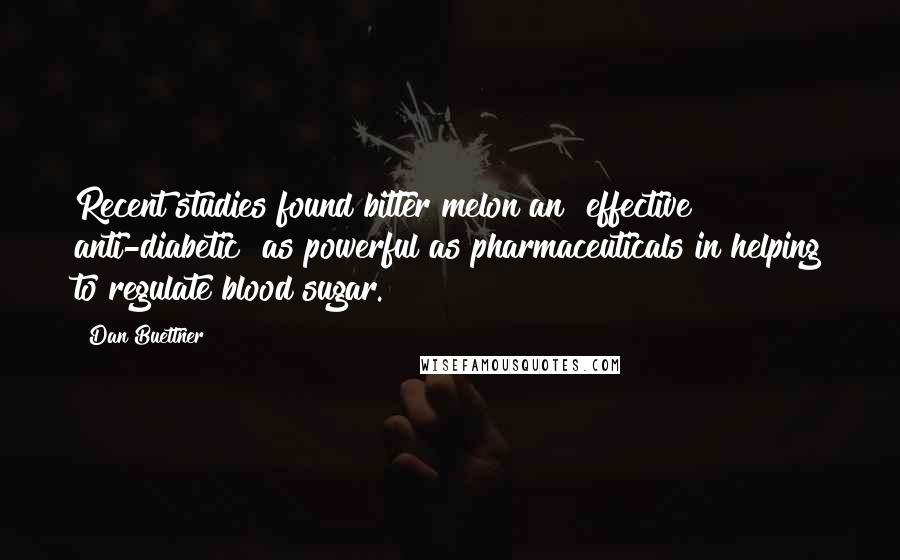 Recent studies found bitter melon an "effective anti-diabetic" as powerful as pharmaceuticals in helping to regulate blood sugar.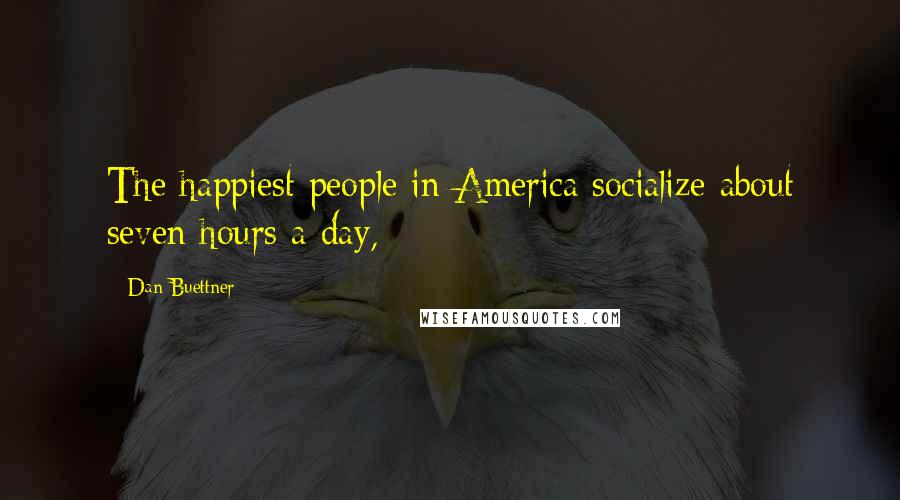 The happiest people in America socialize about seven hours a day,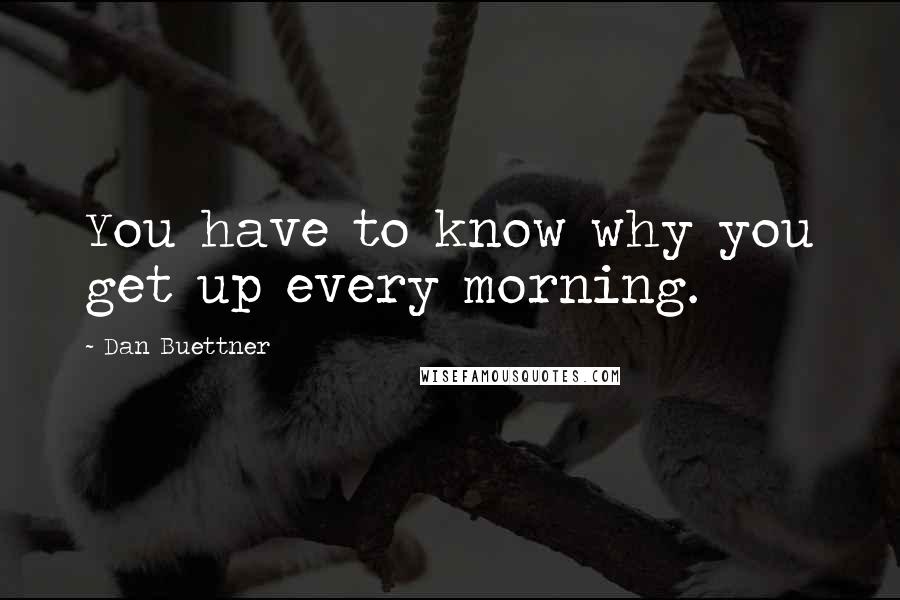 You have to know why you get up every morning.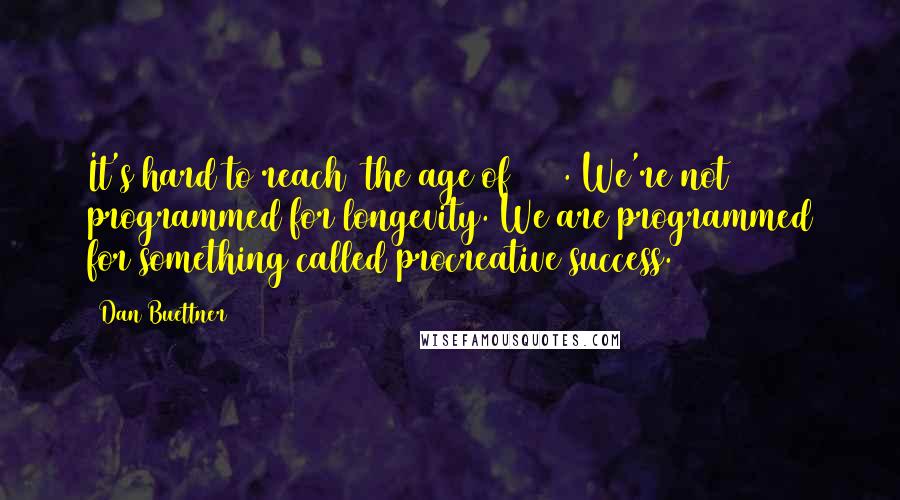 It's hard to reach [the age of] 100. We're not programmed for longevity. We are programmed for something called procreative success.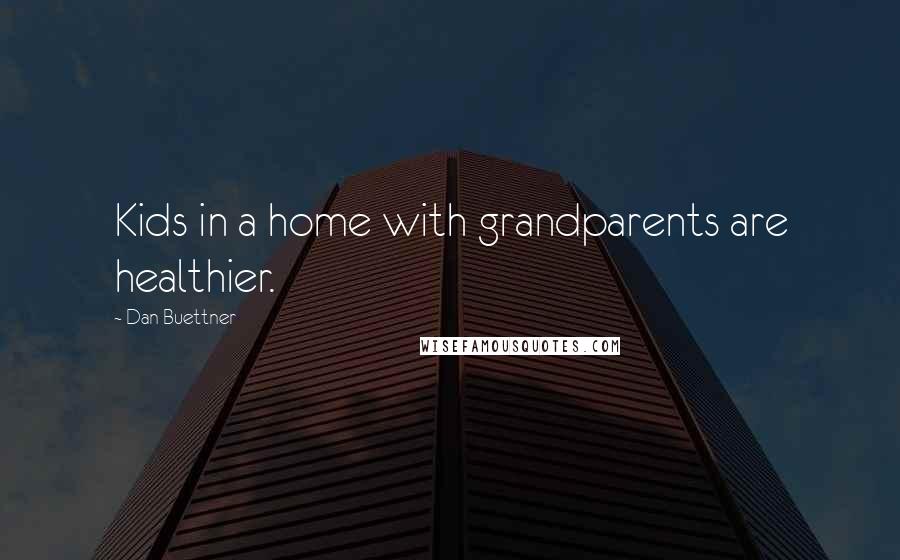 Kids in a home with grandparents are healthier.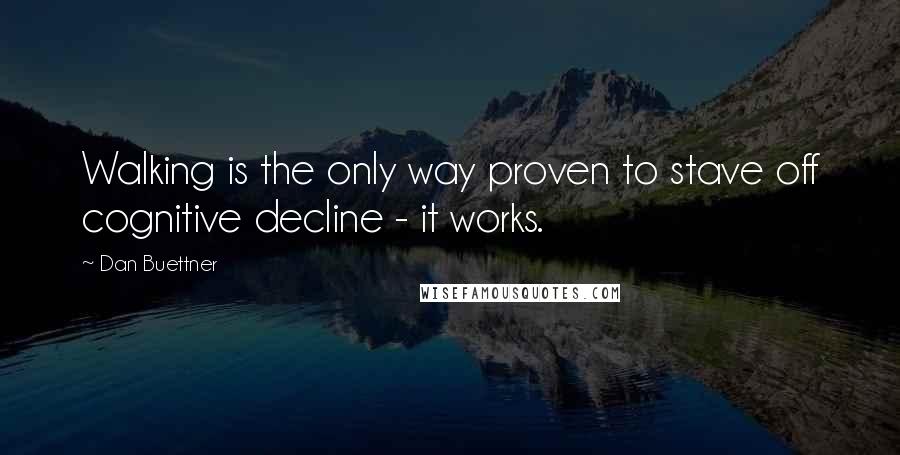 Walking is the only way proven to stave off cognitive decline - it works.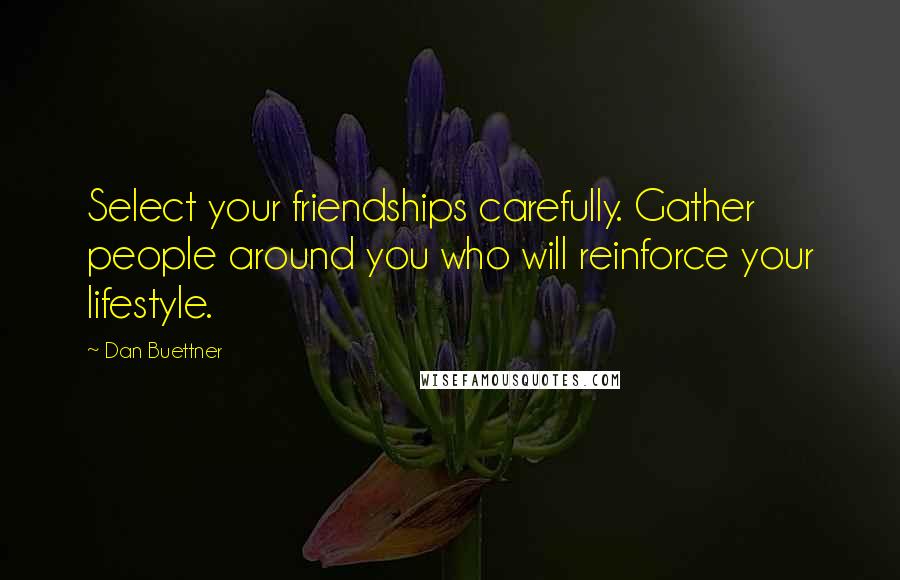 Select your friendships carefully. Gather people around you who will reinforce your lifestyle.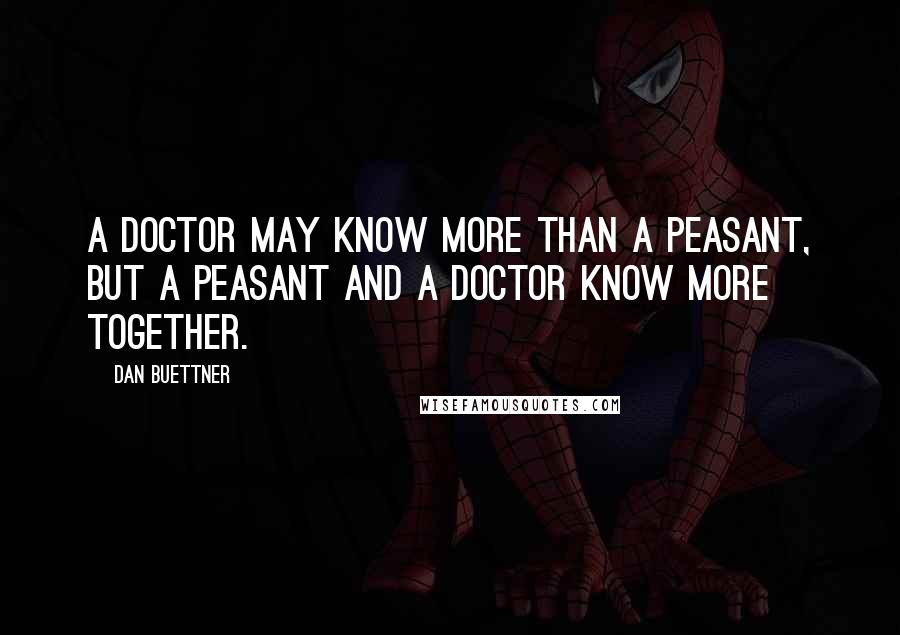 A doctor may know more than a peasant, but a peasant and a doctor know more together.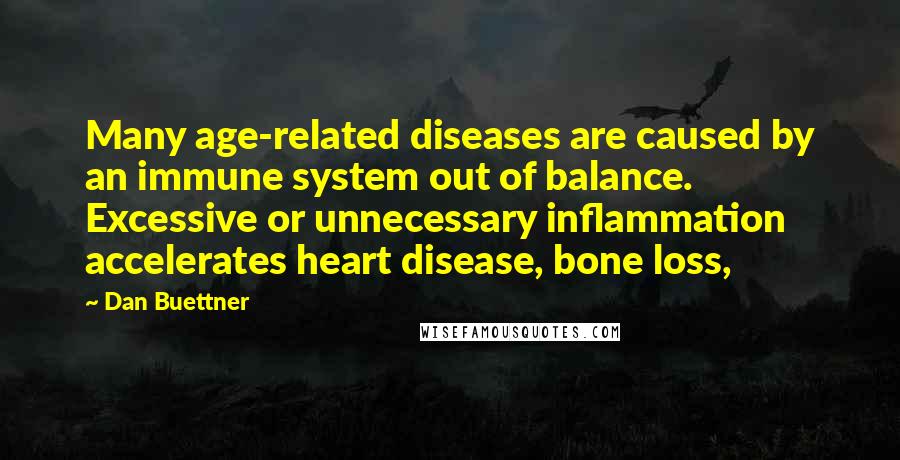 Many age-related diseases are caused by an immune system out of balance. Excessive or unnecessary inflammation accelerates heart disease, bone loss,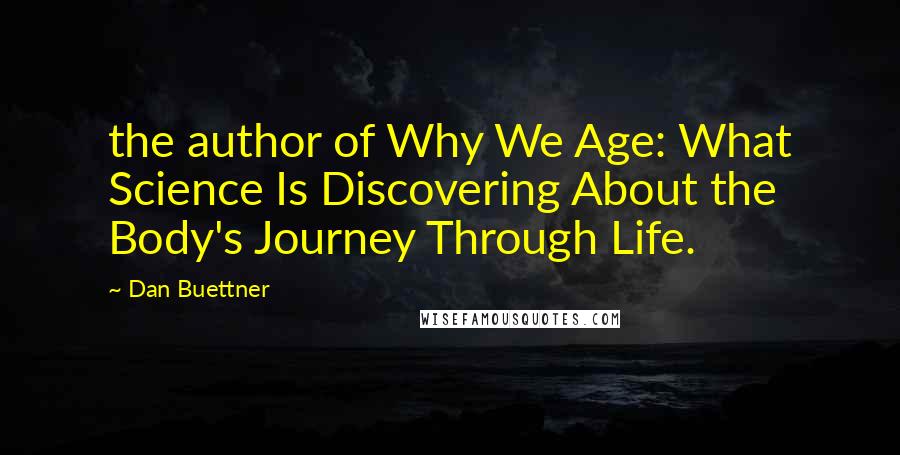 the author of Why We Age: What Science Is Discovering About the Body's Journey Through Life.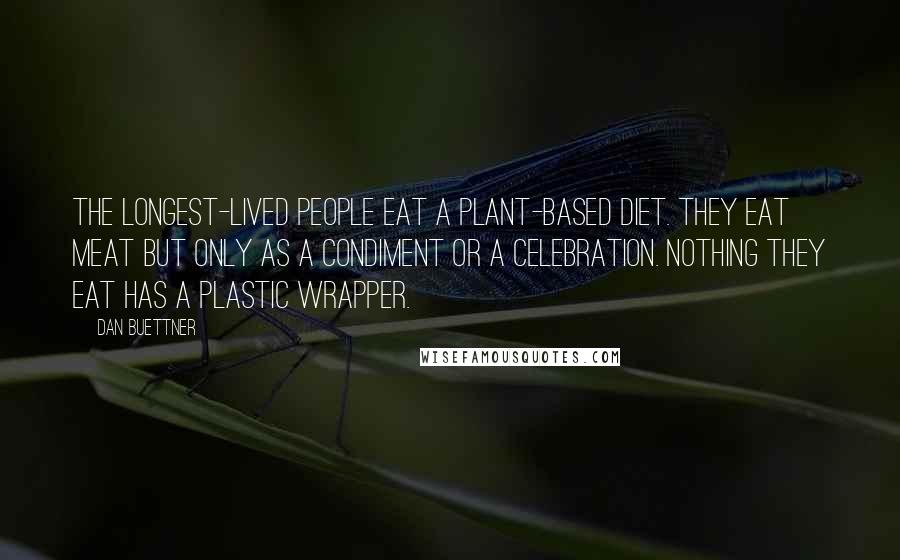 The longest-lived people eat a plant-based diet. They eat meat but only as a condiment or a celebration. Nothing they eat has a plastic wrapper.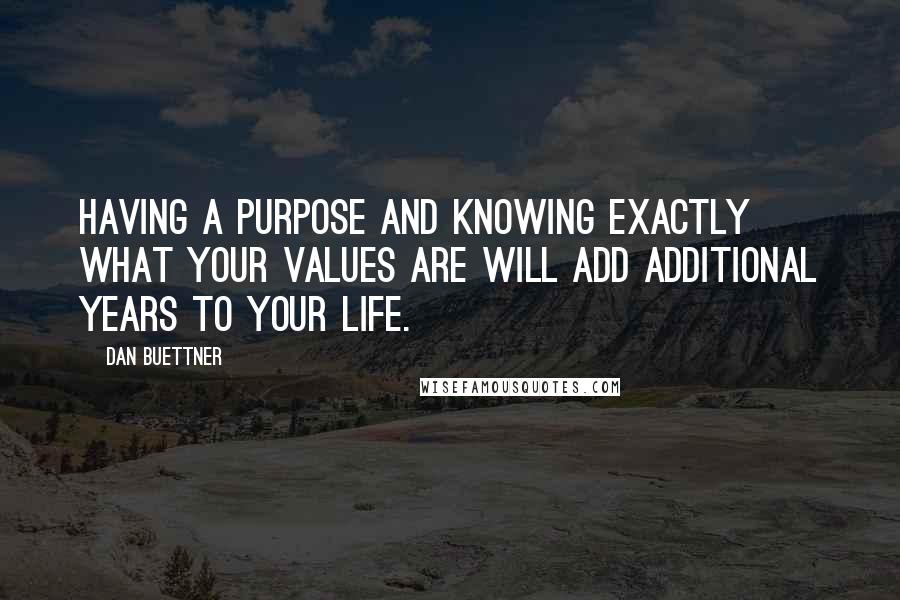 Having a purpose and knowing exactly what your values are will add additional years to your life.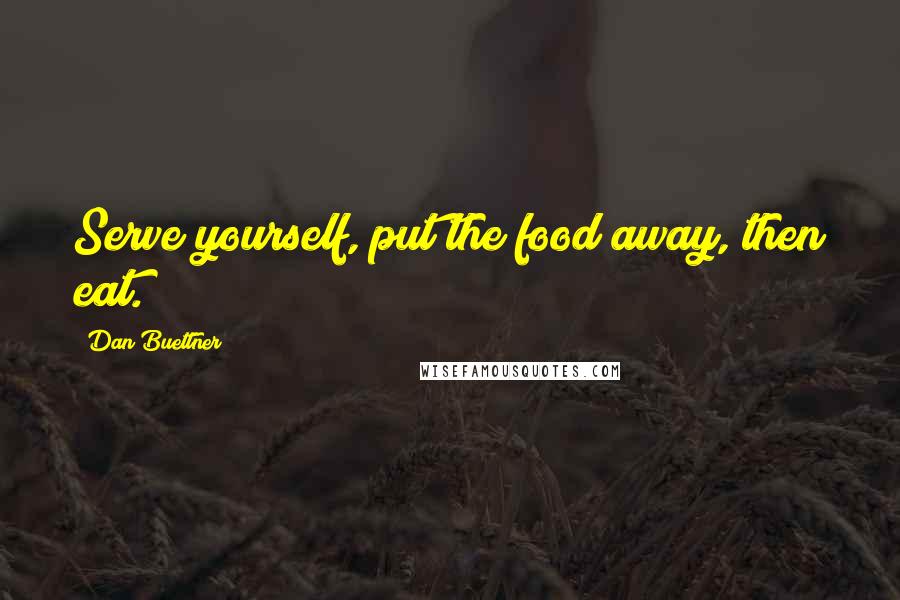 Serve yourself, put the food away, then eat.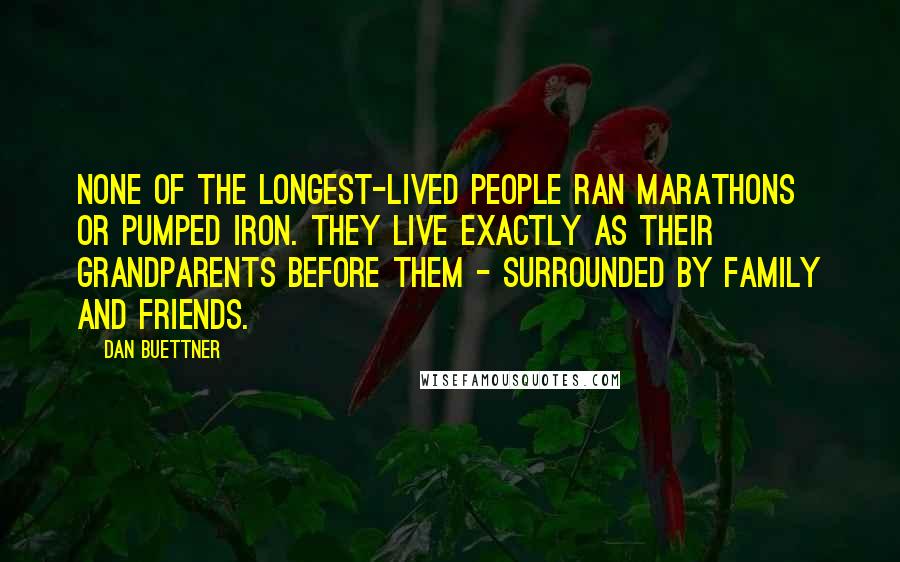 None of the longest-lived people ran marathons or pumped iron. They live exactly as their grandparents before them - surrounded by family and friends.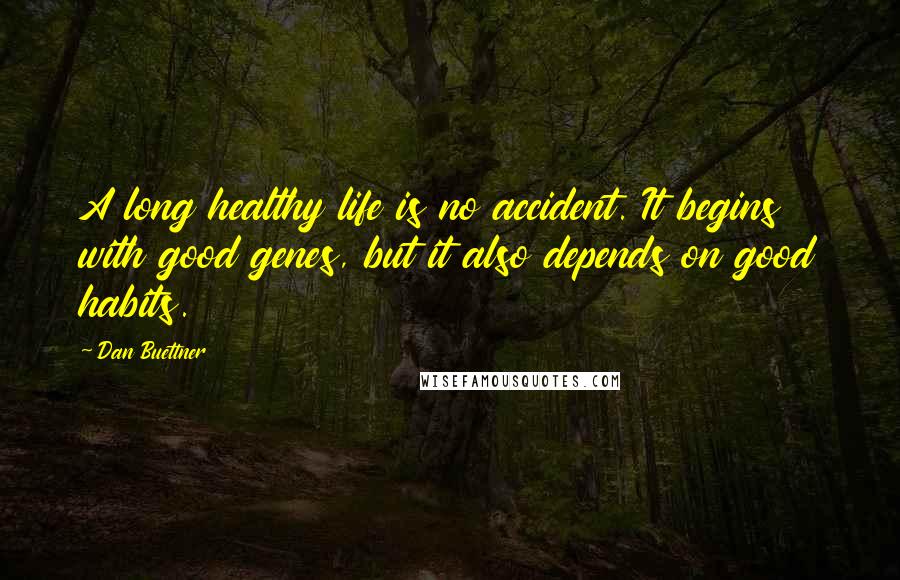 A long healthy life is no accident. It begins with good genes, but it also depends on good habits.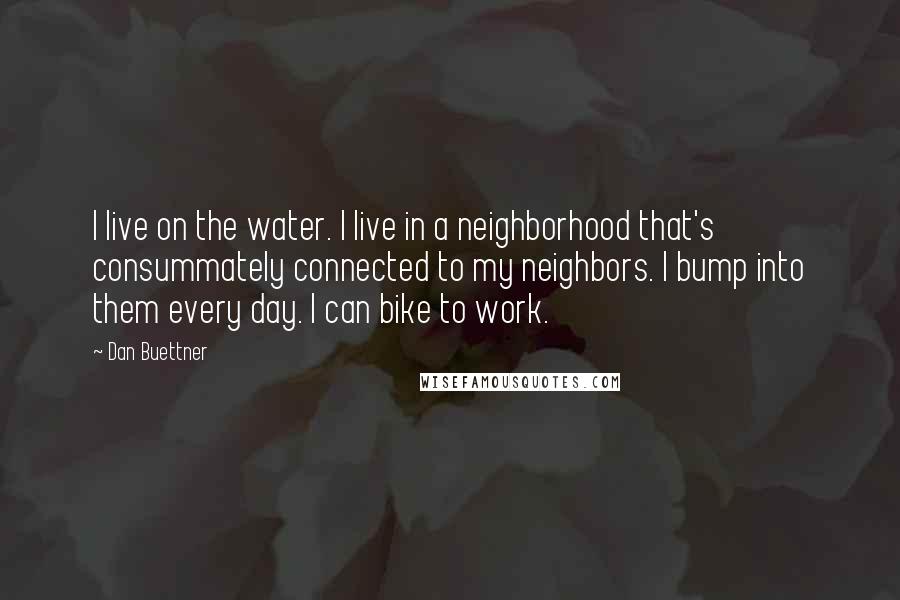 I live on the water. I live in a neighborhood that's consummately connected to my neighbors. I bump into them every day. I can bike to work.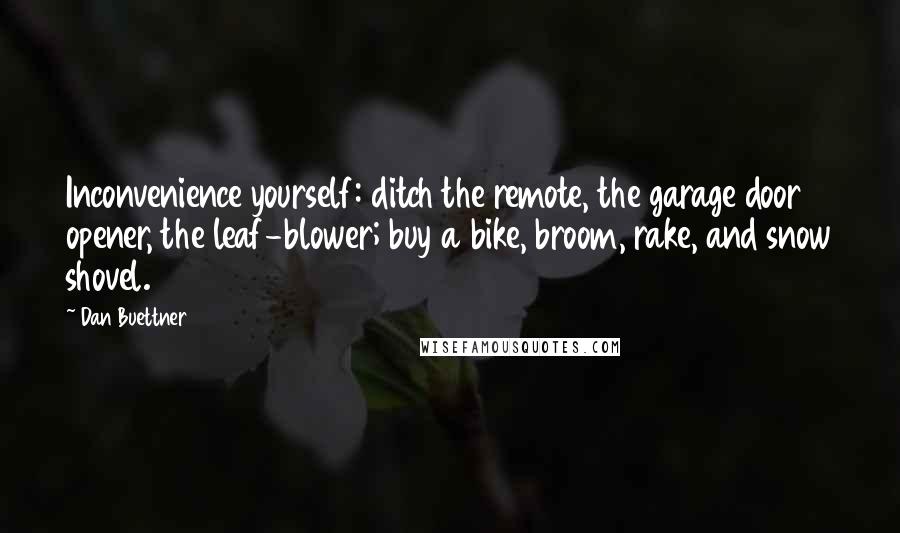 Inconvenience yourself: ditch the remote, the garage door opener, the leaf-blower; buy a bike, broom, rake, and snow shovel.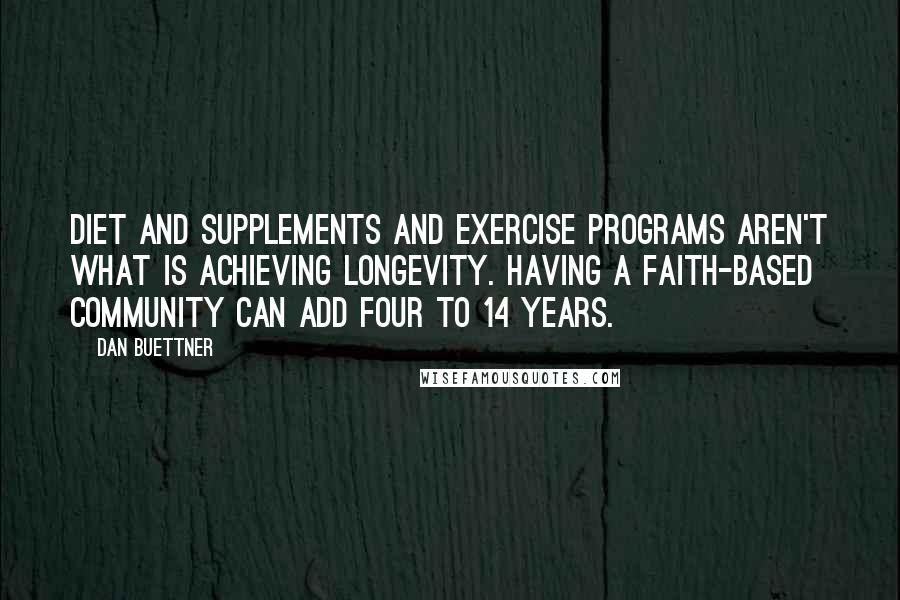 Diet and supplements and exercise programs aren't what is achieving longevity. Having a faith-based community can add four to 14 years.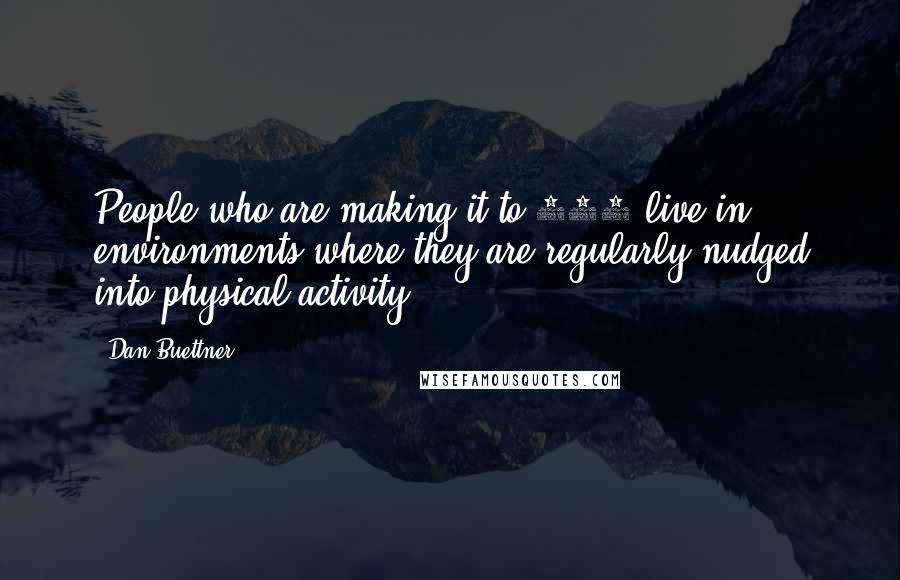 People who are making it to 100 live in environments where they are regularly nudged into physical activity.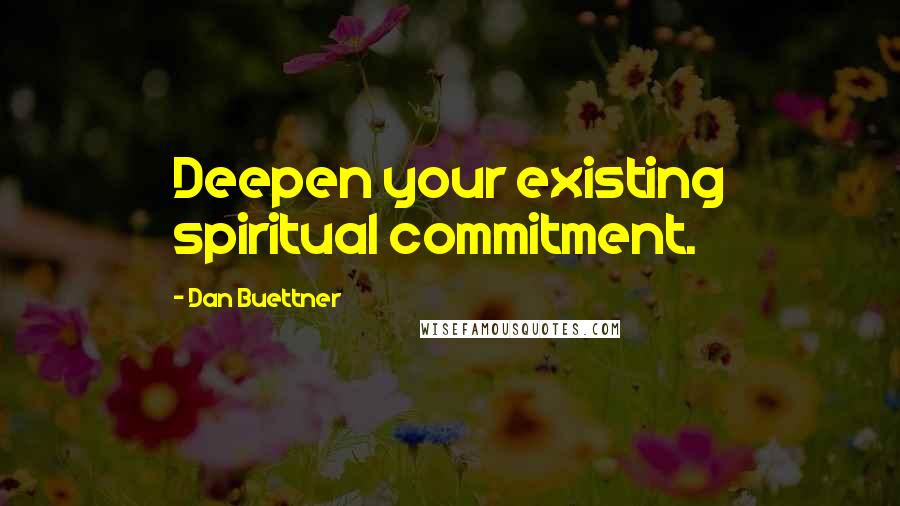 Deepen your existing spiritual commitment.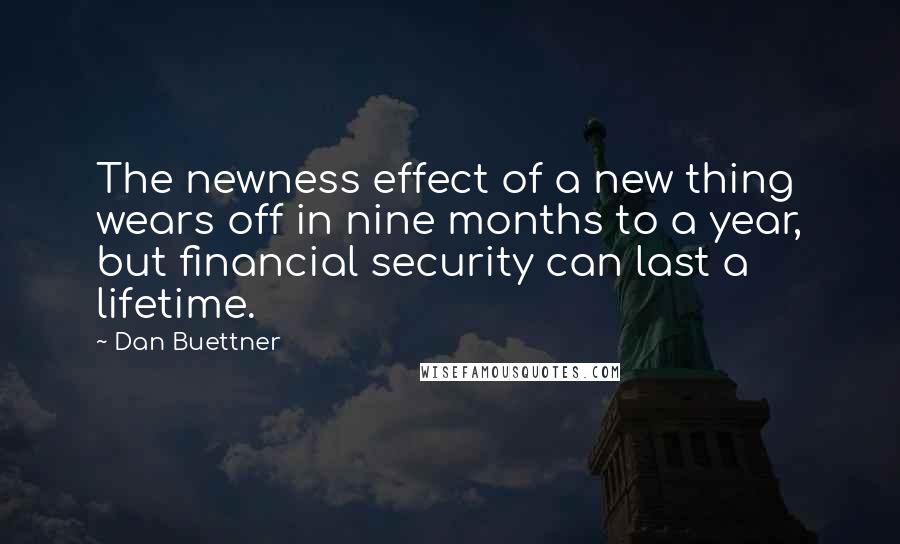 The newness effect of a new thing wears off in nine months to a year, but financial security can last a lifetime.